Hello,
This is my third report at this forum. It becomes a tradition to conduct flight with a notebook and iphone being ready for use.
Pls note, that all photos are made via iphone...
My first report was about the flight to Krasnodar, the second report was about the flight to Yuzhno-Sakhalinsk, the current report will be about the flight from Moscow to New York and return.
It happened so that I was not planning this flight in advance and as a result, I spent there only two days, but could try the new class of services Economy Comfort in the Aeroflot's brand new Boeing-777.
My general view: the service, being provided by the Aeroflot has grown enormously over the past 5 years, the company has a pretty fresh fleet, I read somewhere that the average fleet age is about 4-6 years, but still some small points related to the service remain, which can be unexpectedly met, I will tell about them later.
These days direct flights between Russia and America are provided by several airlines:
Aeroflot - 2 daily flights to NY A330/B77W, 2 weekly to IAD, 5 weekly to LAX
Delta - 1 daily flight B764 to NY
Transaero - 5 weekly flights B772/B773 to NY, 2 weekly flights to LAX
Singapore Airlines - 5 weekly flights to IAH B77W
As I have Gold Aeroflot FF card, I decide to use SU...
--
Recently, in the magazines I often came across the Aeroflot advertisement which told that the airplanes that fly to New York are supplied with lie-flat seats in business class. Of course, somewhere at the bottom, there was a note that the option is not guaranteed in case of the plane replacement. Still, I thought that this direction is a bit of a status and such a change is unlikely.
I was much surprised, when during the check-in, I realized that the plane was replaced on the one, with an old business class seats. It is easy to find out, as the airplanes supplied with old seats, have six rows in the business class, when in the new one, there are only five.
I have arrived in the airport almost to the end of check-in, so I immediately went to the gate, passing the business lounge. Boarding started on time, but before the departure we have waited for extra 30 minutes because the luggage of the passenger that did not come on board, have been unloaded.
Check-In area of SVO-D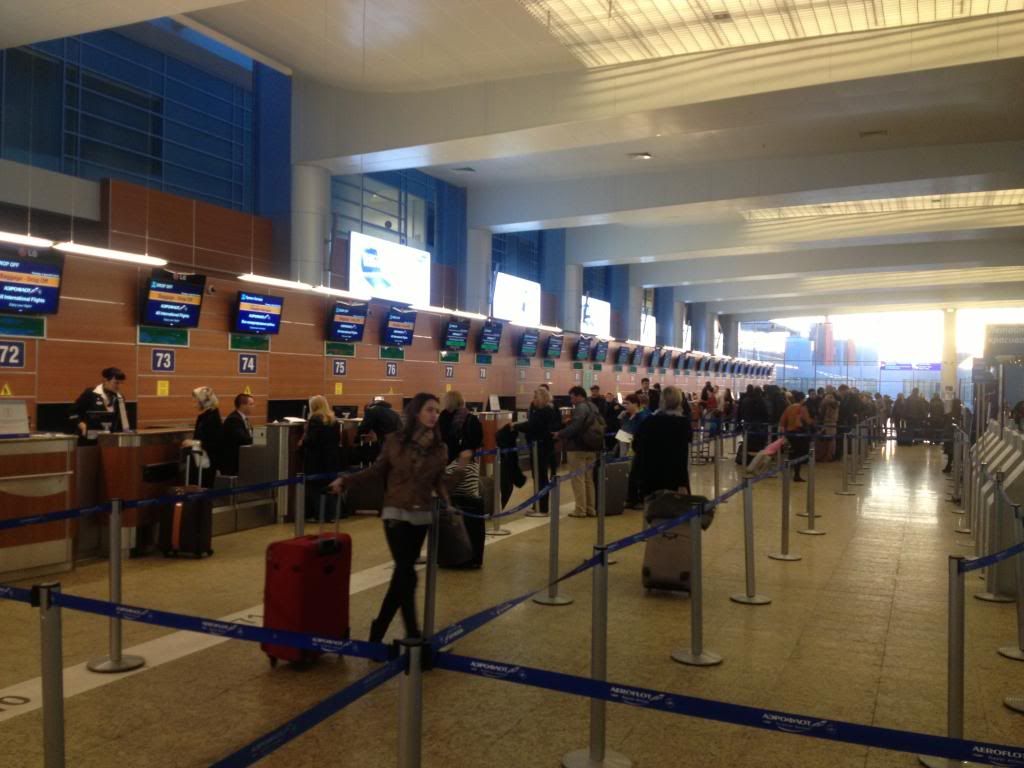 Self-service terminals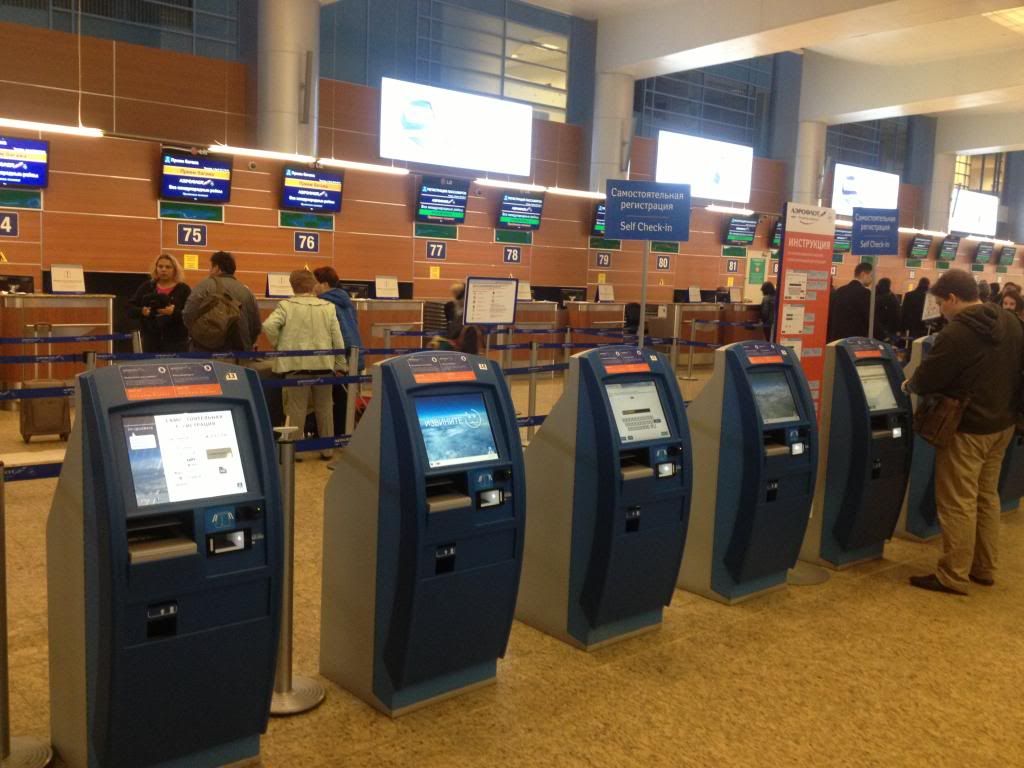 SVO-D timetable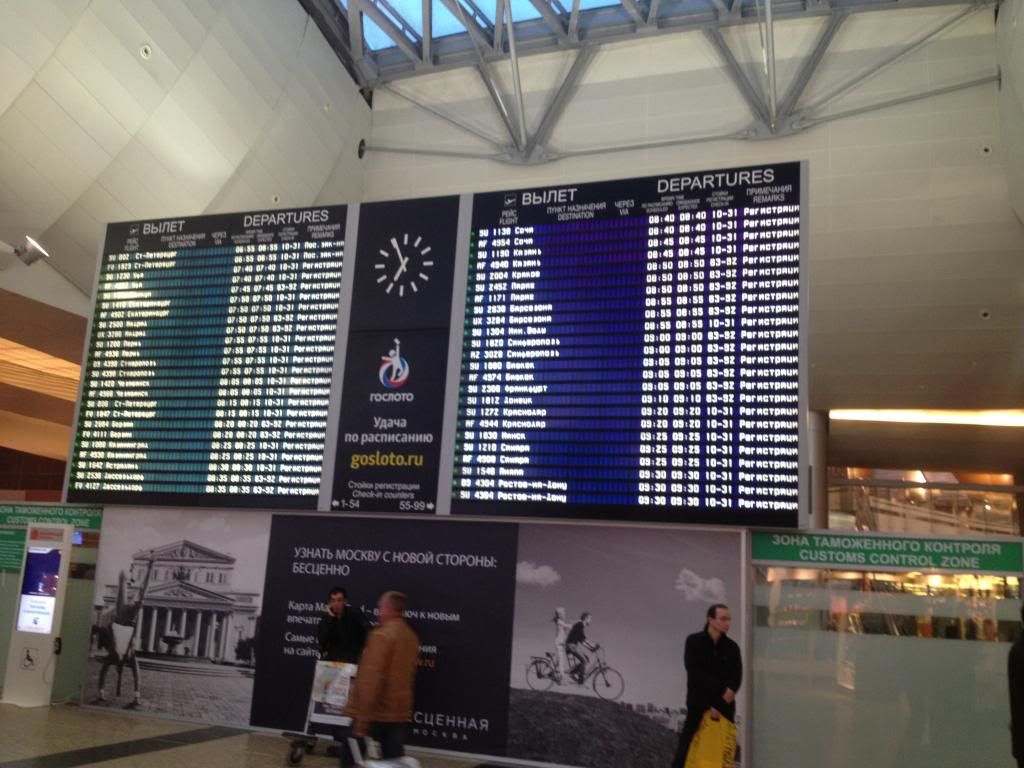 At Gate. vie to appron. SVO-D appron bus
4th of April 2013
My flight to JFK operates by A330-300
VQ-BCU (MSN 1065) Named Vladimir Mayakovsky
First flight date 06/11/2009
My seat number was 5K at the right. During the flight I sat alone, the occupancy rate was about 70 percent in the business class and almost the full occupancy in the economy class.
It is amazing that there were a large number of connected passengers from Asia and Eastern Europe on board.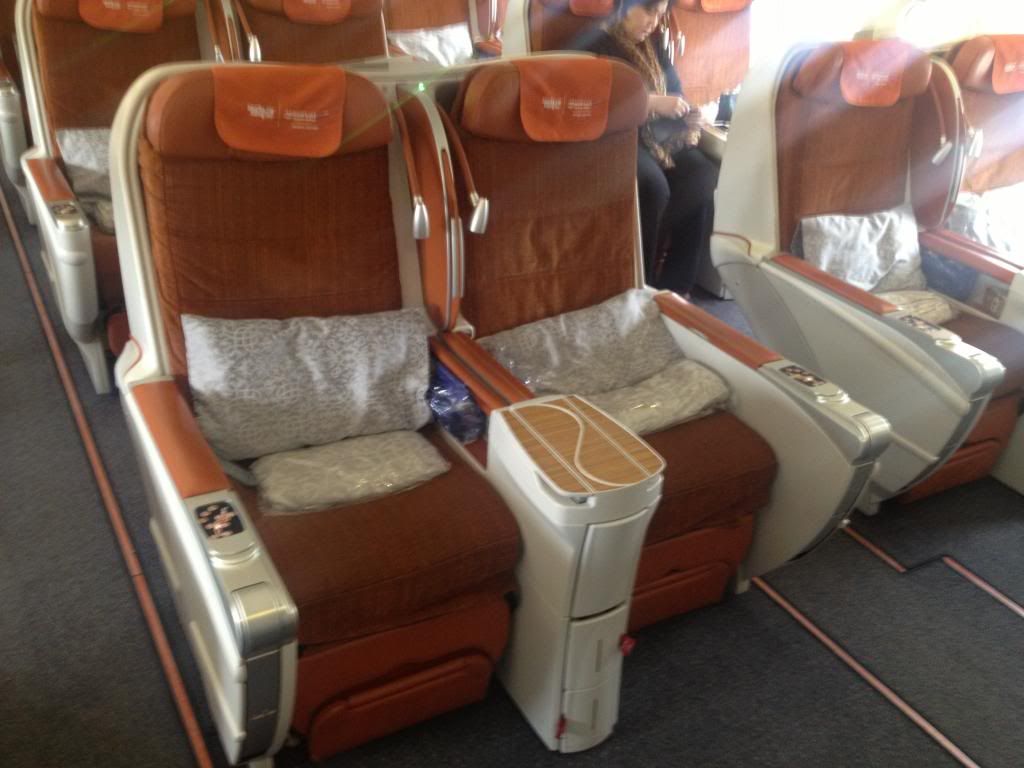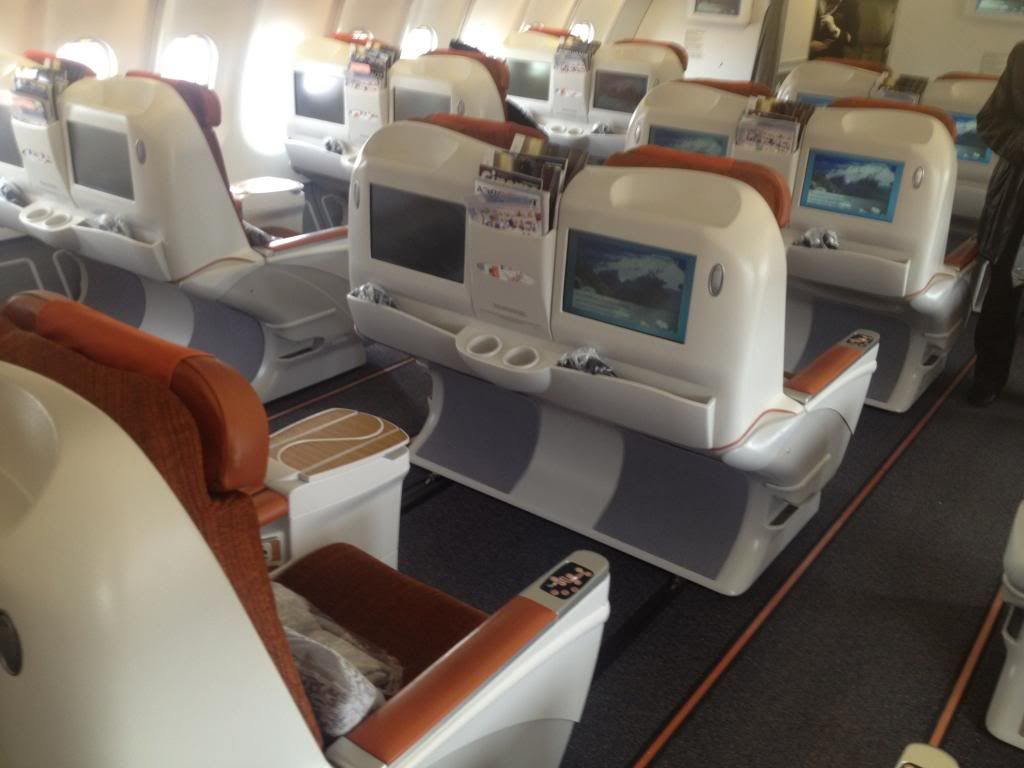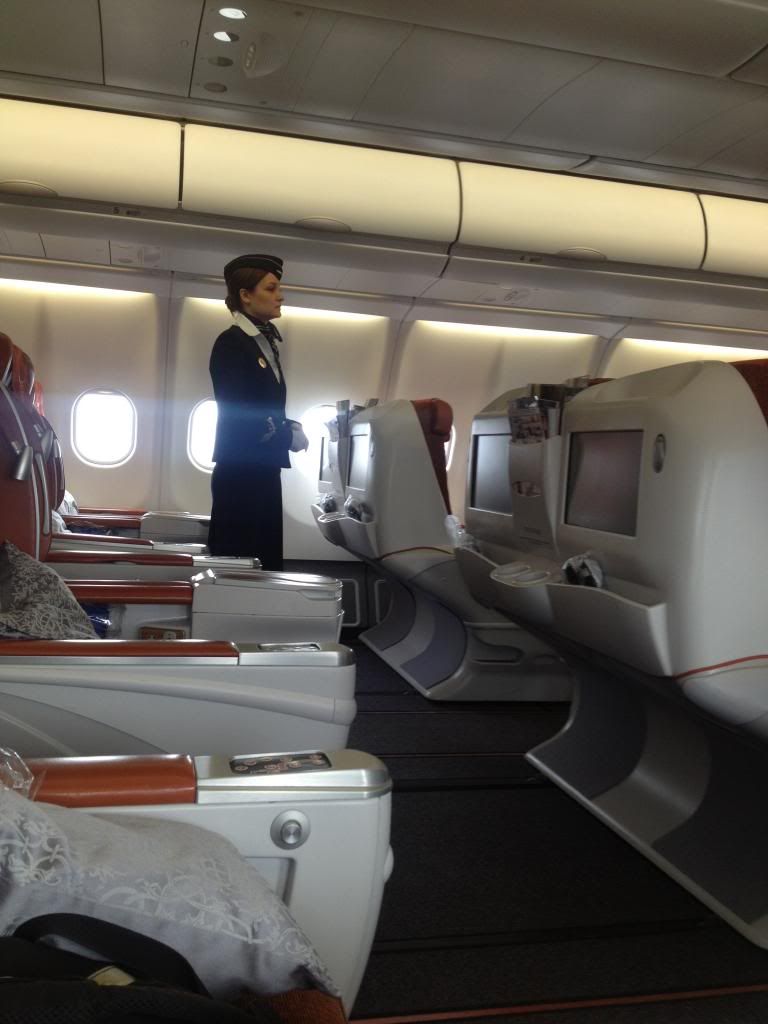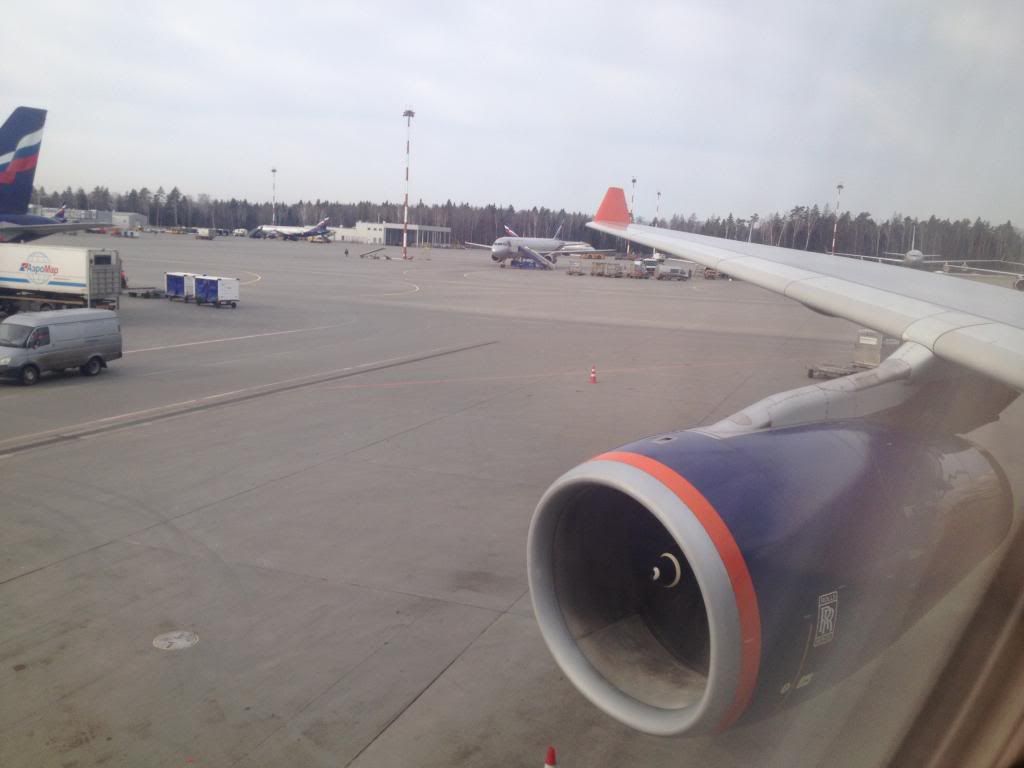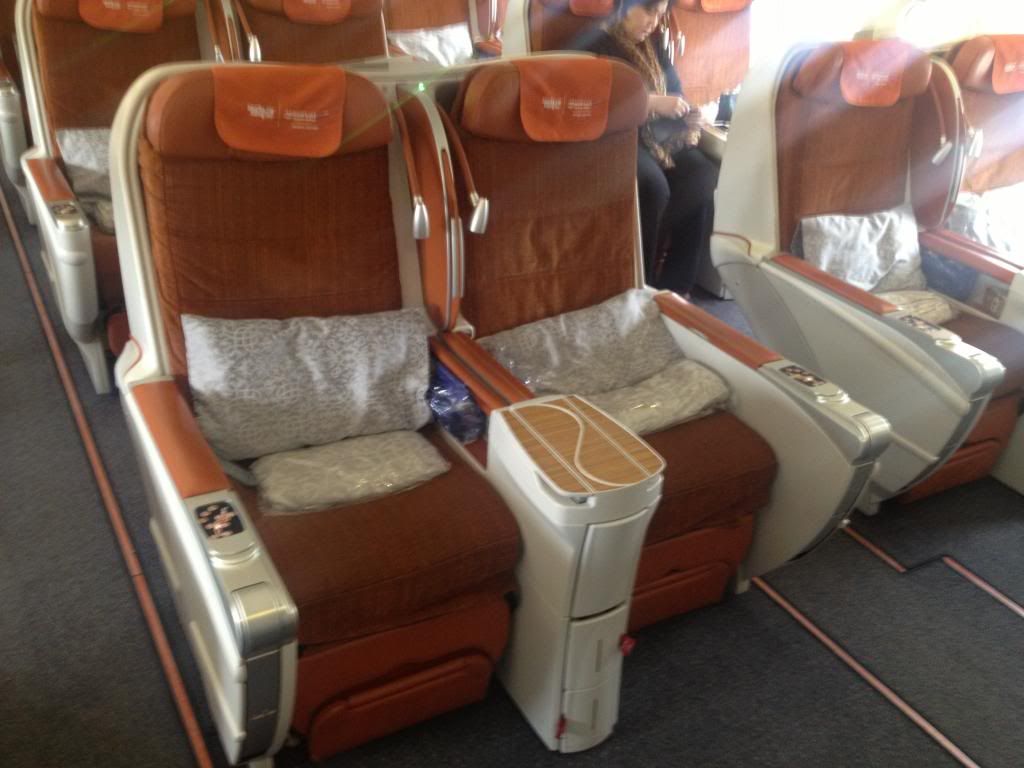 As soon as I sat down, the flight attendant immediately offered me a glass of champagne. After I finish it, the flight attendant insensibly brought me another one. In general the service was very friendly and unobtrusive. I was amazed that right before landing at JFK the chief steward personally thanked me for the flight and for the fact that I have chosen the Aeroflot.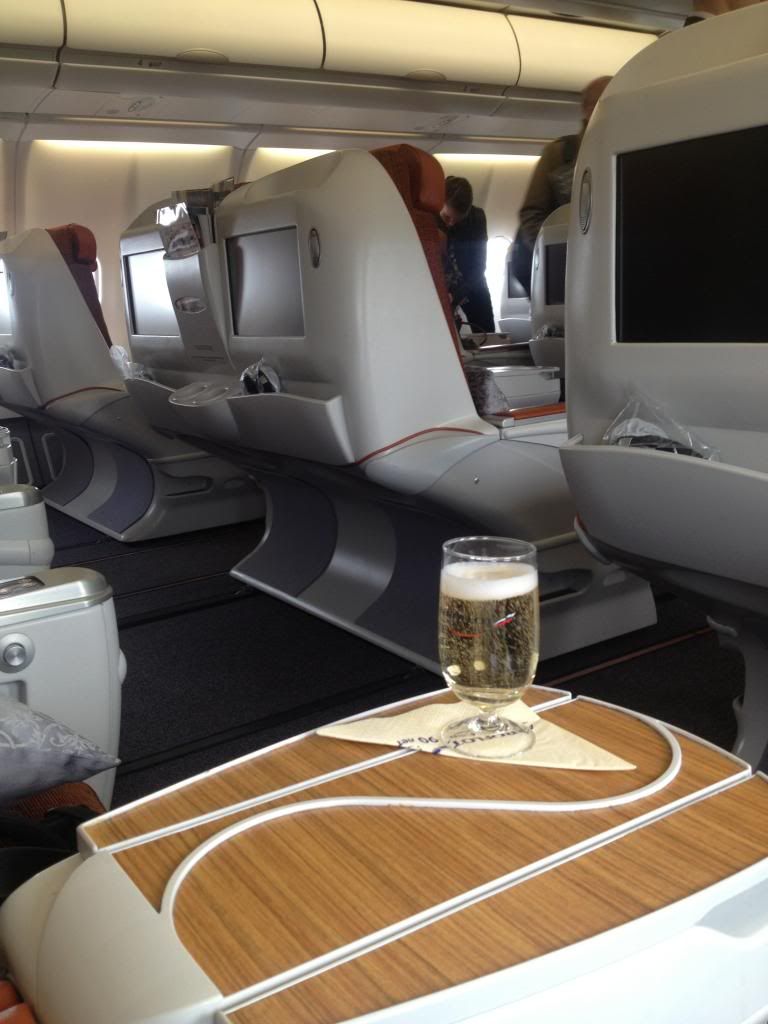 lovely travel kit. 90th years of aeroflot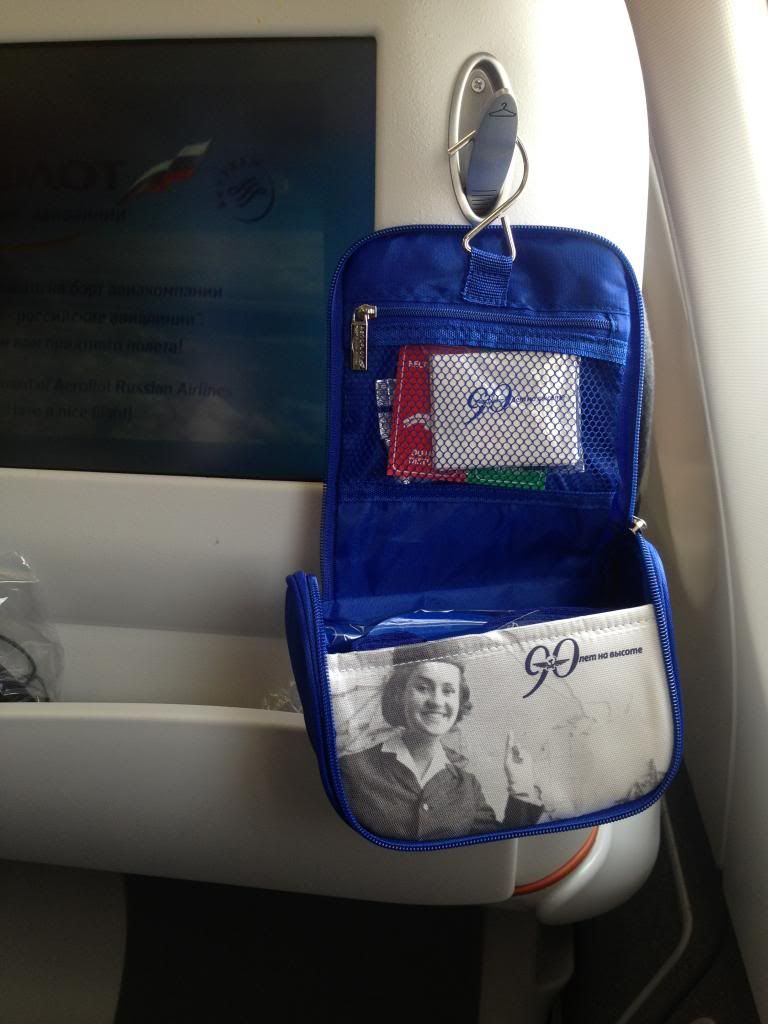 My seat was clean, but you can see the overall this seat not in good condition (dirty)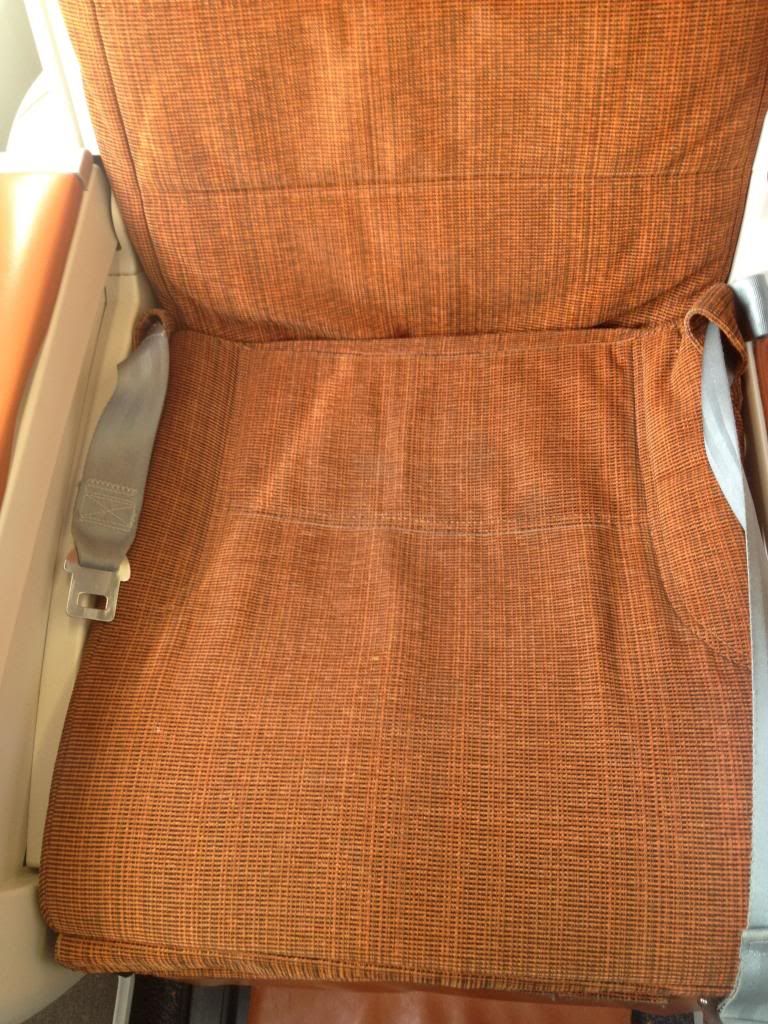 some zones can be more clean also
very funny and functional socks are now in travel kit instead of slippers. Small planes applied to the sole of socks provide good adhesion to surfaces.
Menus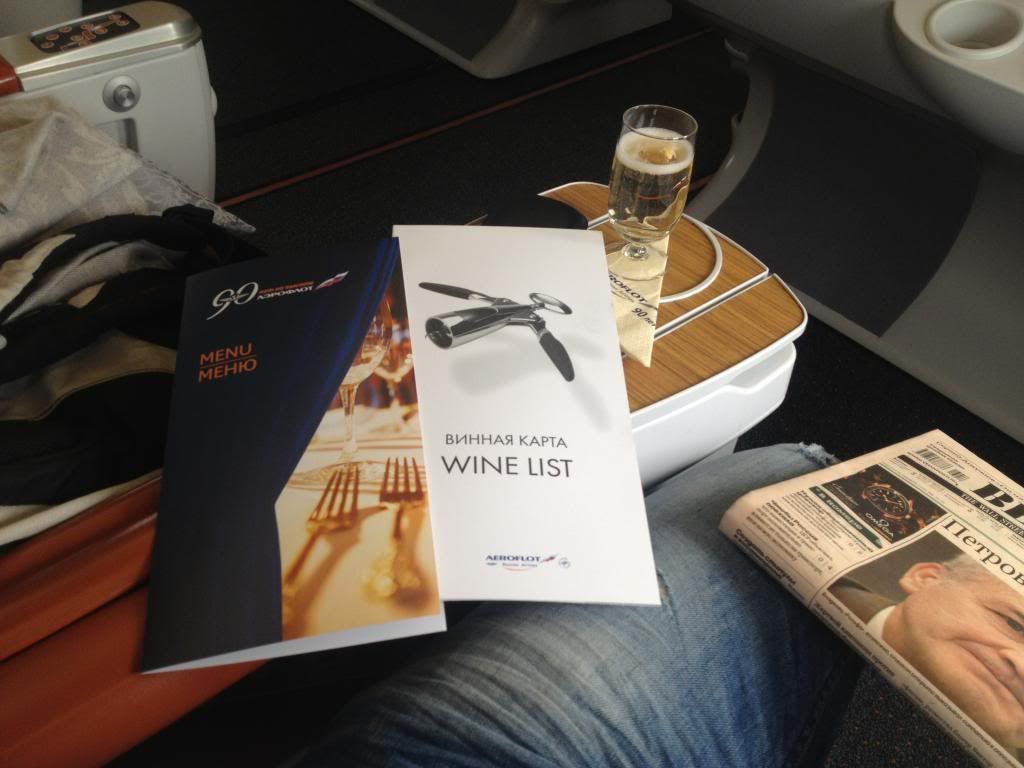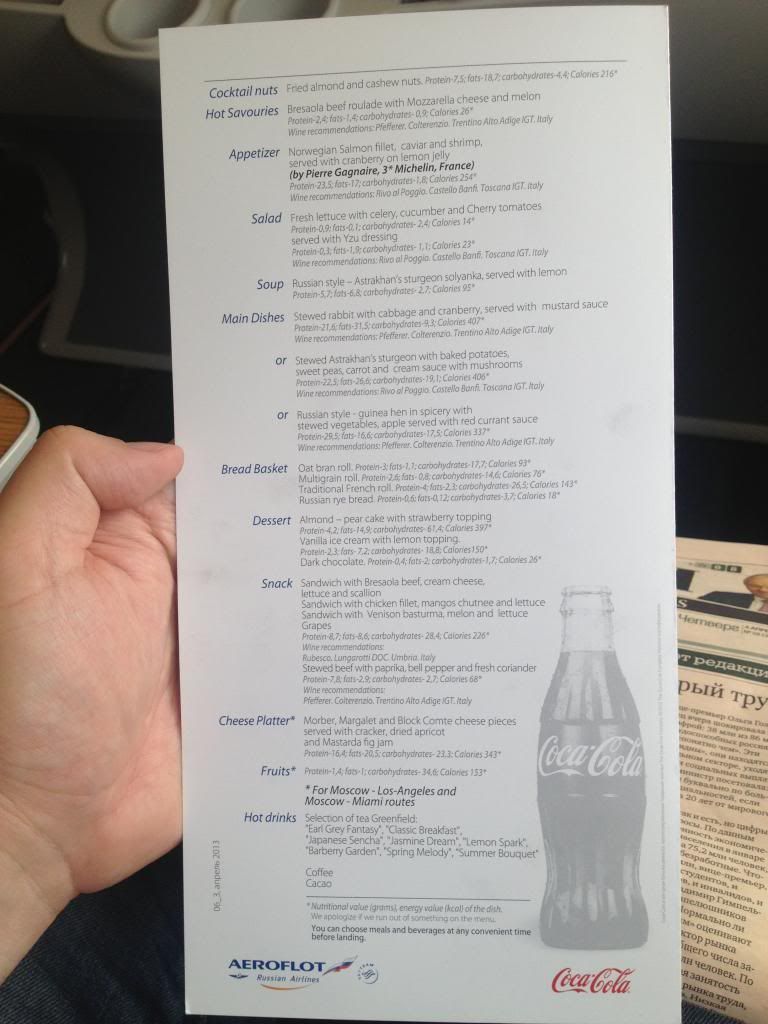 Coctail Bar onboard. Coco favourite
))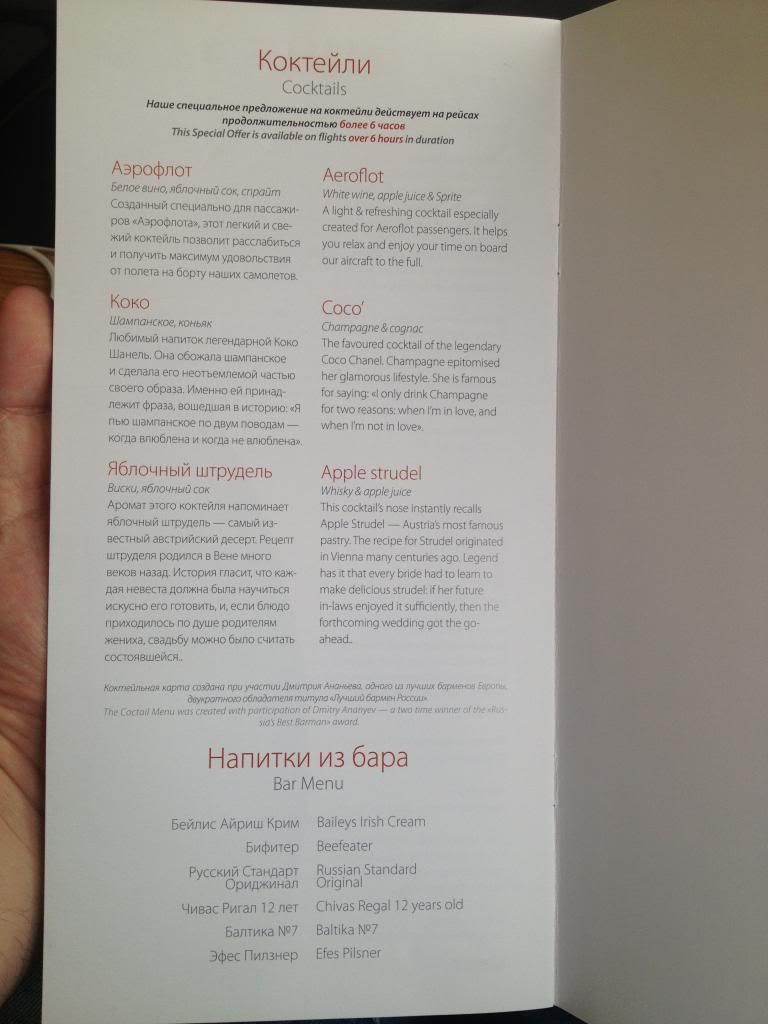 Chief of Aeroflot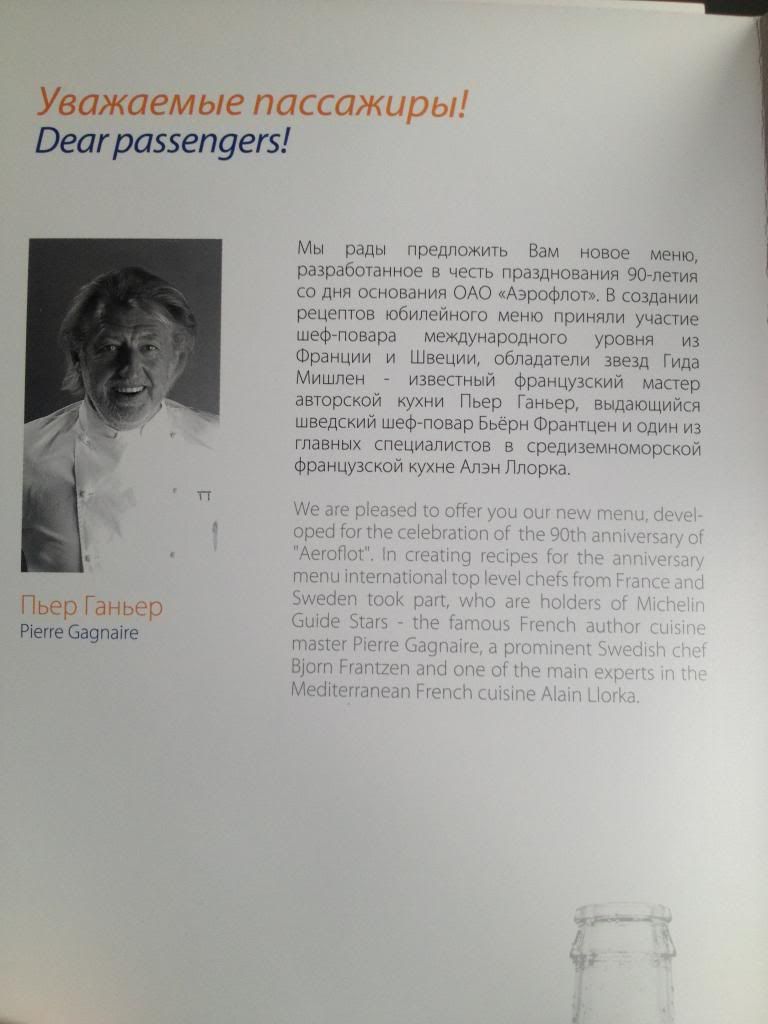 Before take-off. Huge line after us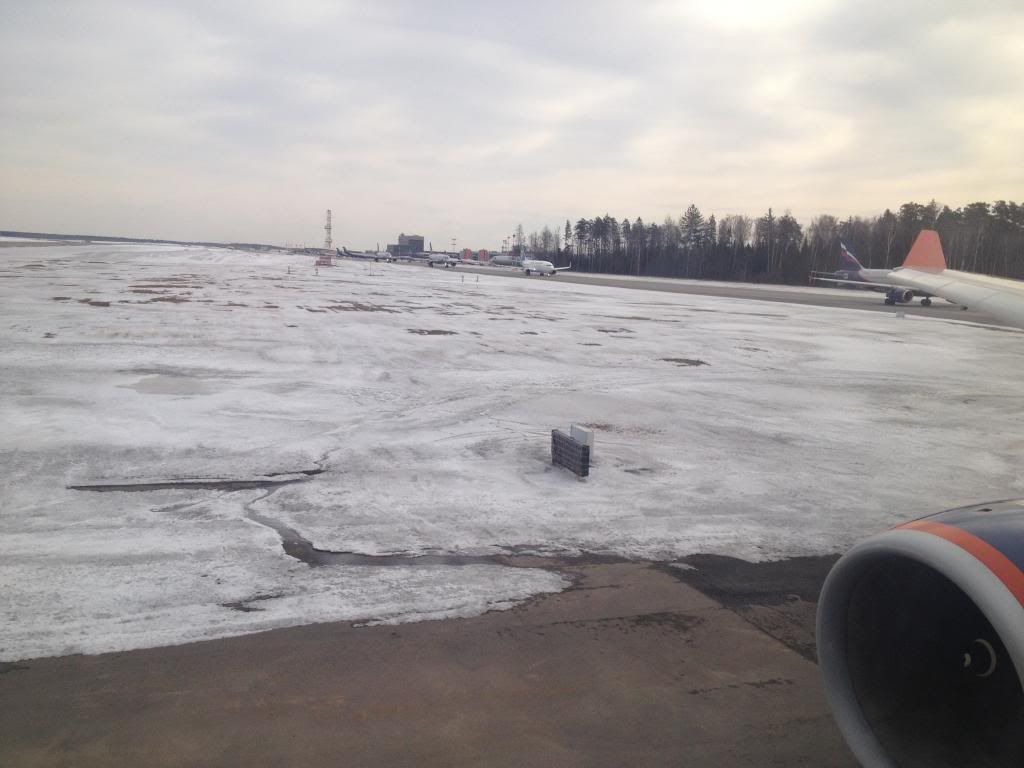 Service started
Vine and Hot Savouries.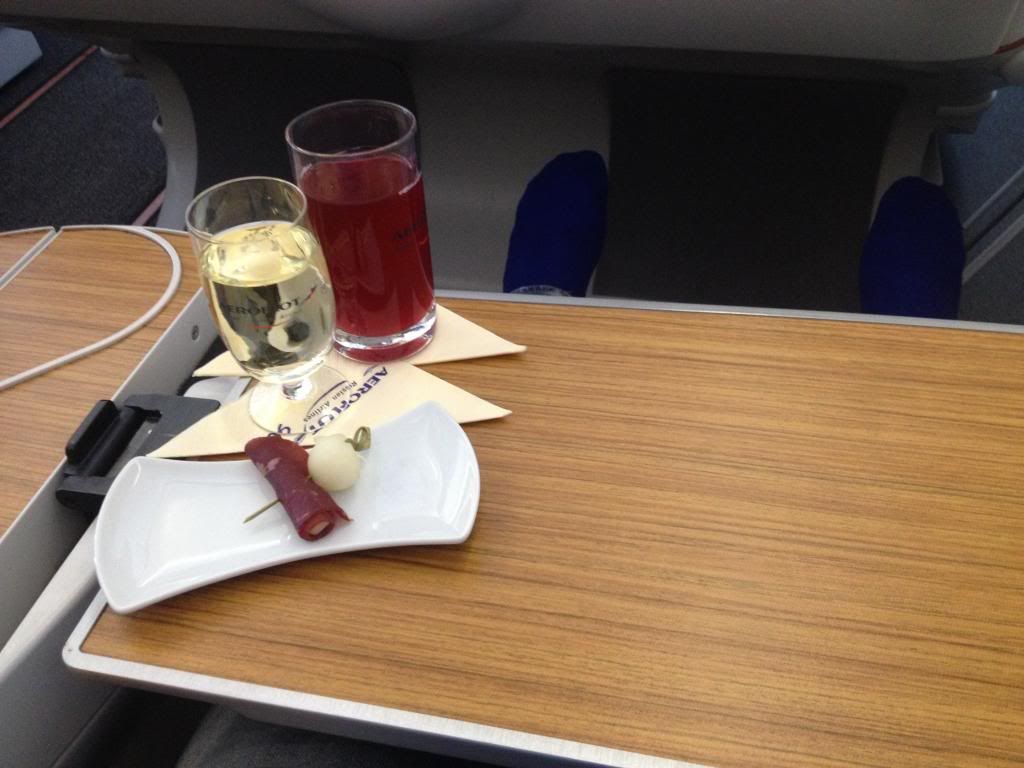 Rose for every pax in C class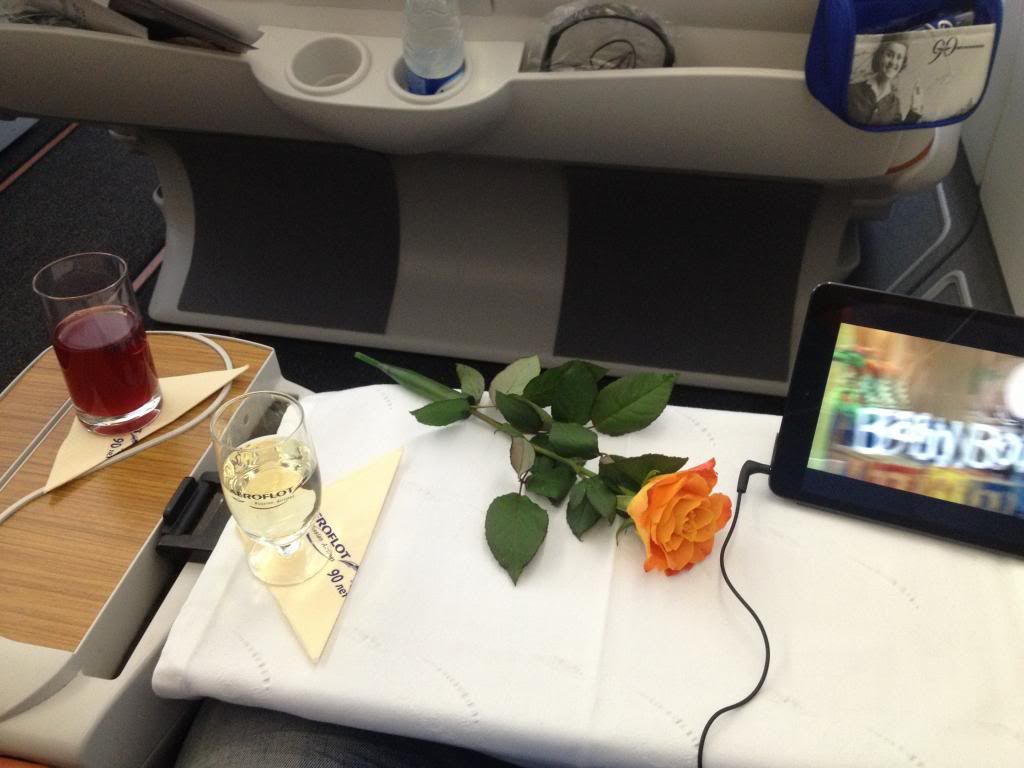 One row - one attendant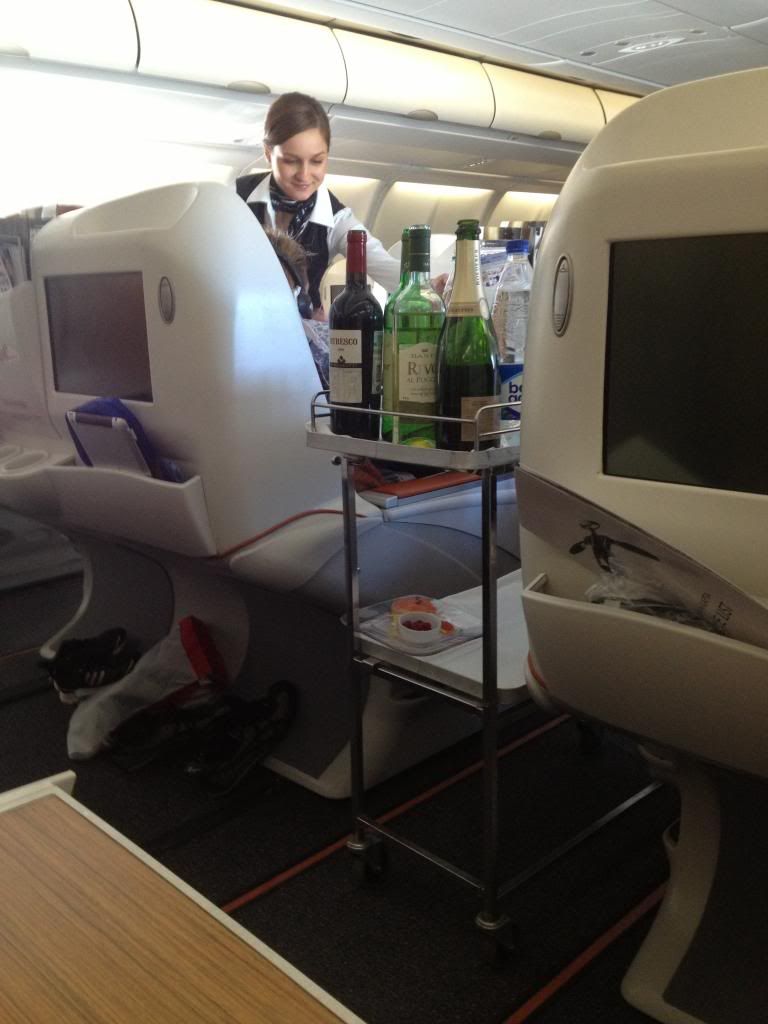 starter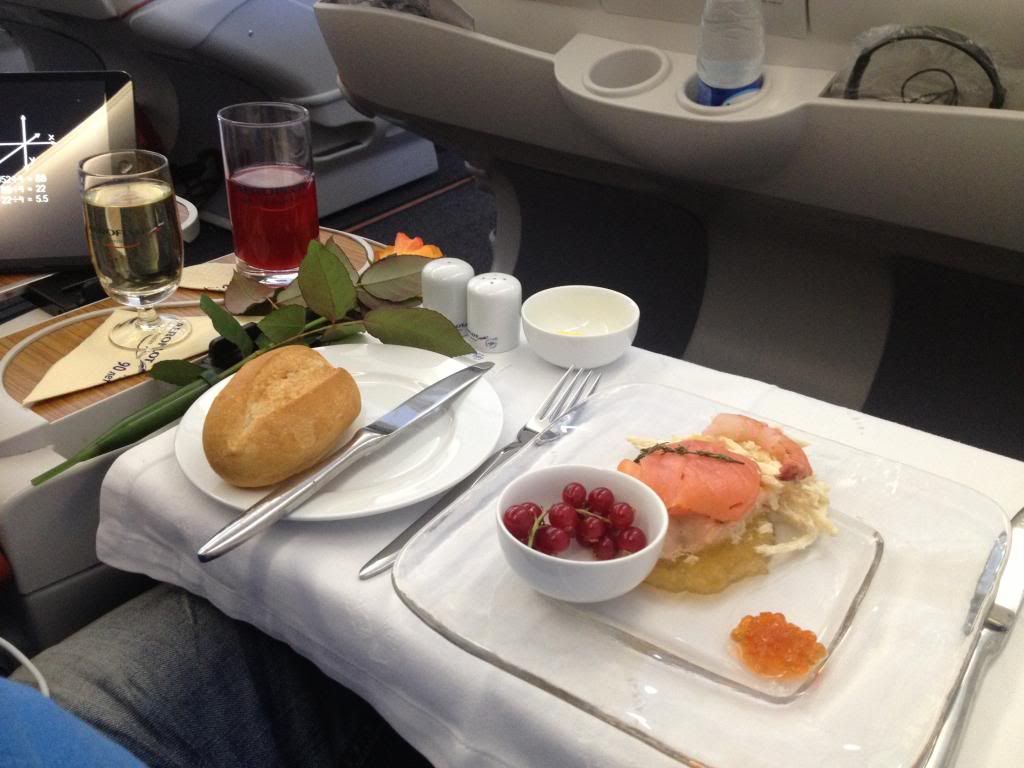 Salad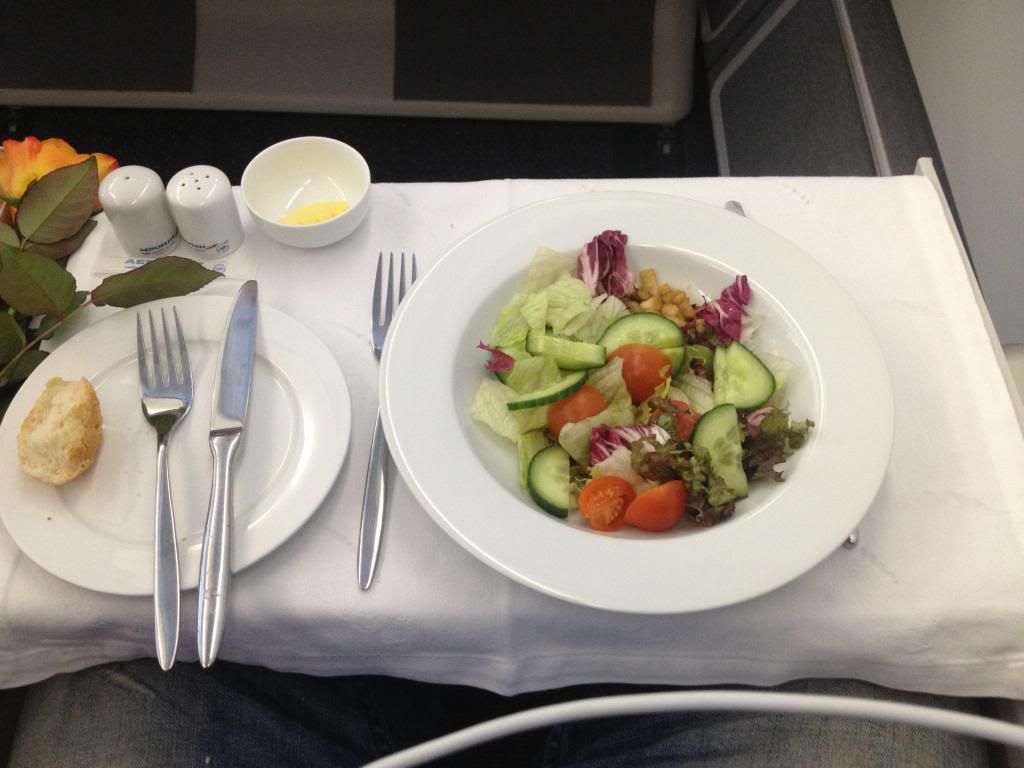 Soup. Russian Ukha!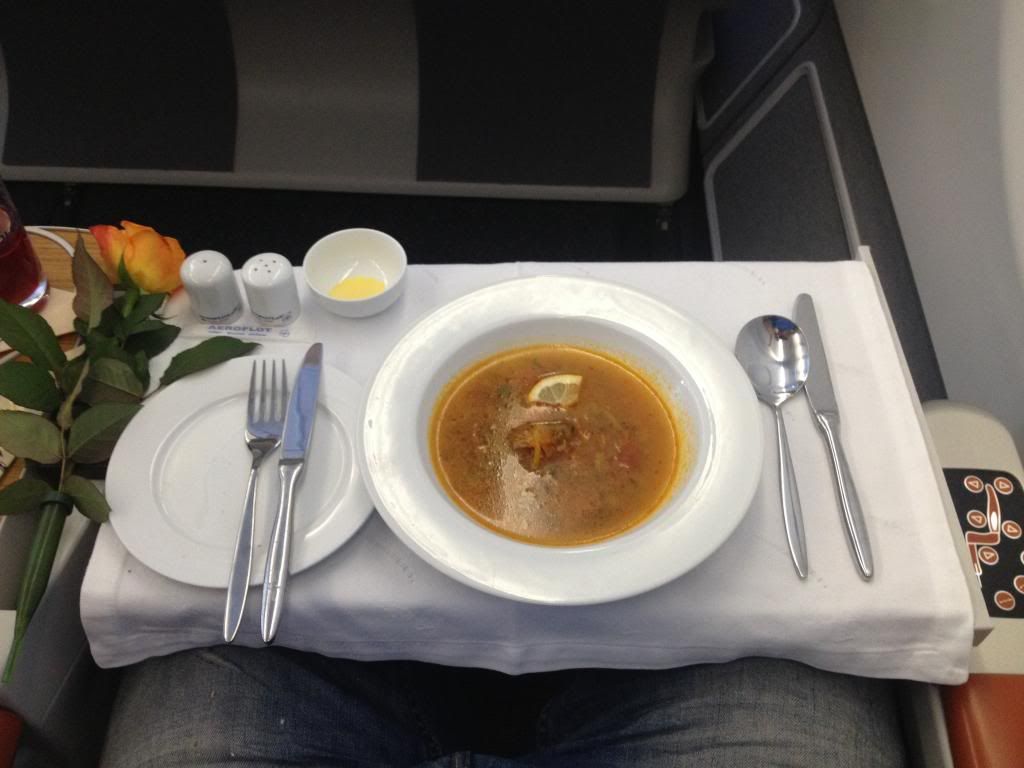 Main Course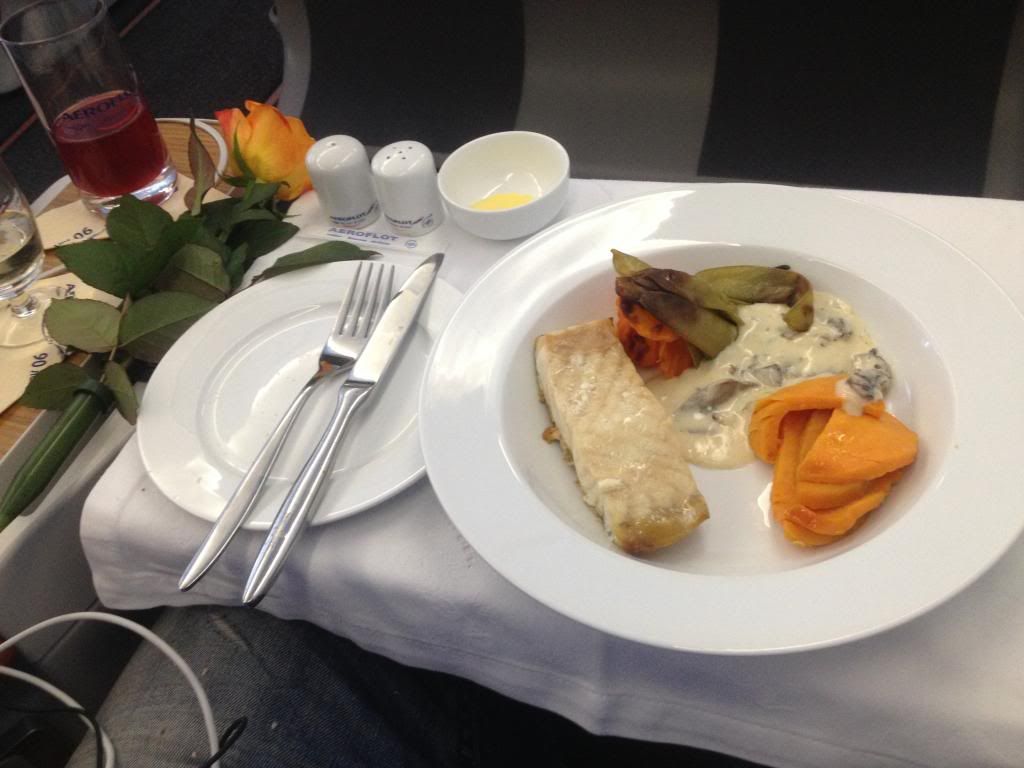 Desert #1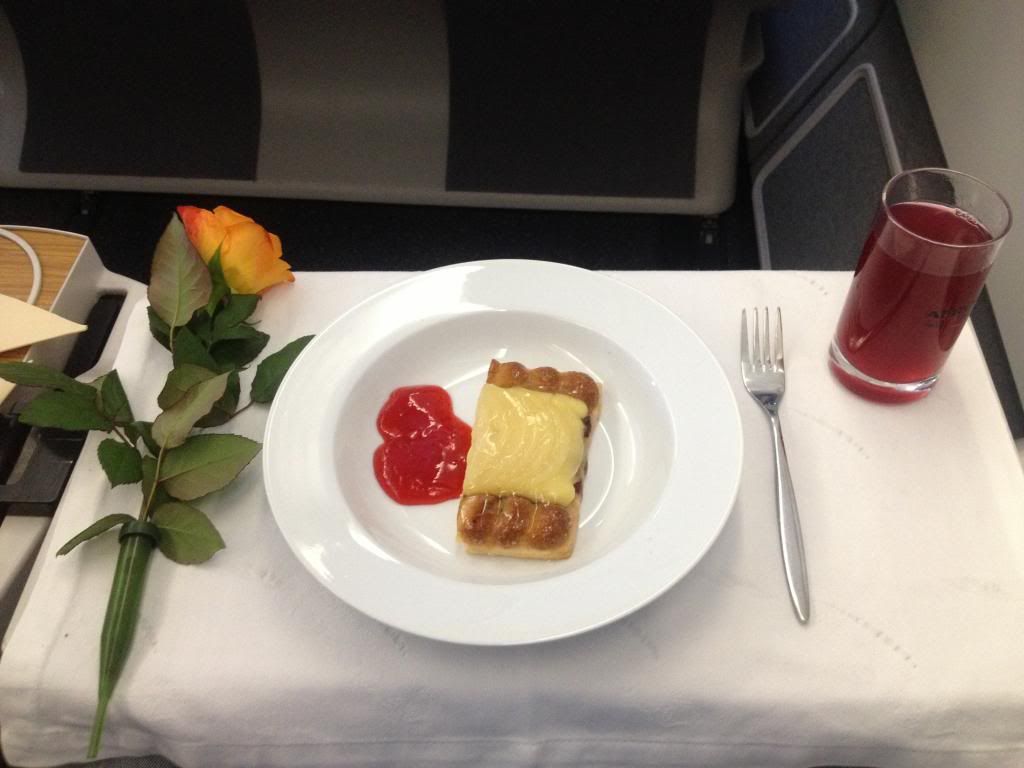 Desert #2 (Ice-cream)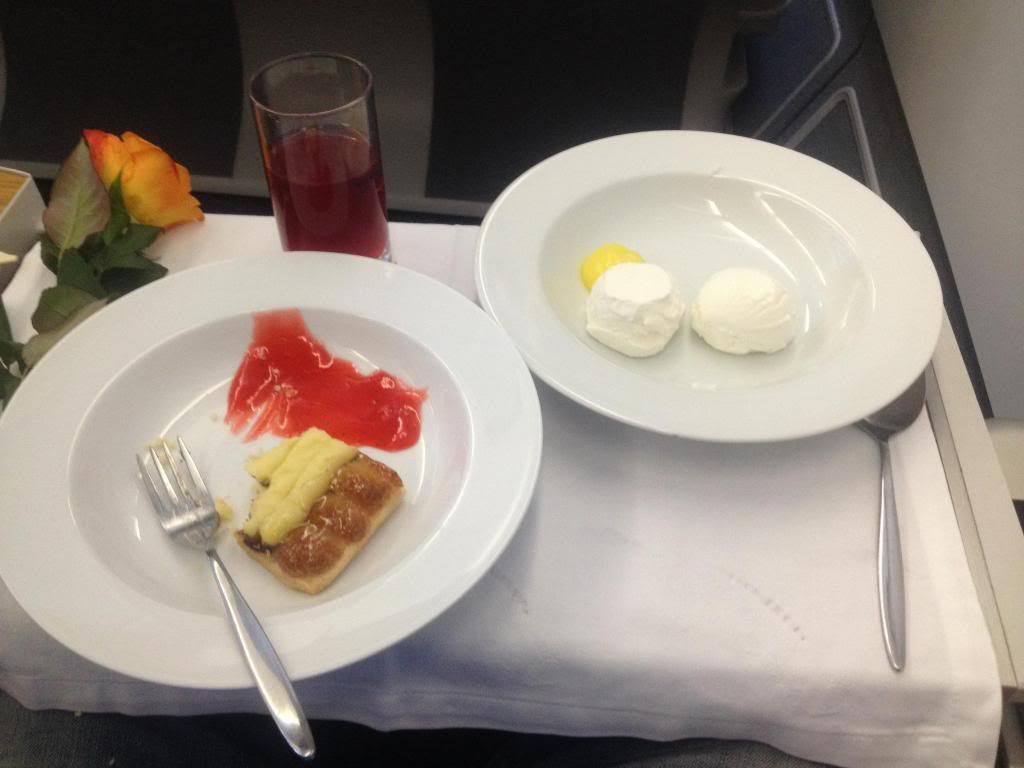 Seats in the oldstyle business are not completely decomposed. It is not very convenient to sleep on them, as while sleeping you constantly slides down. The footrest is not very convenient also, because it is regulated by the passenger's own weight, and if you remove the leg by accident, it will automatically switch to its original position.
If you really would like to get some sleep, you will better manage it in the new style seats. Old seats are realy less comfortable.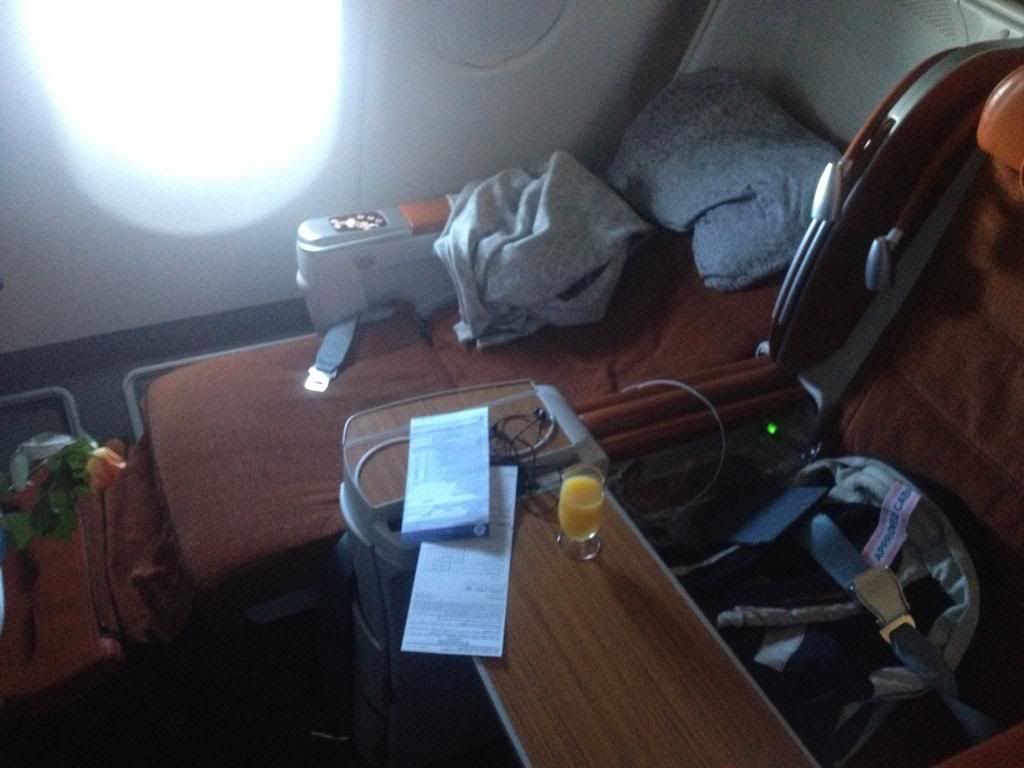 Sochi 2014 Olympic Games official carrier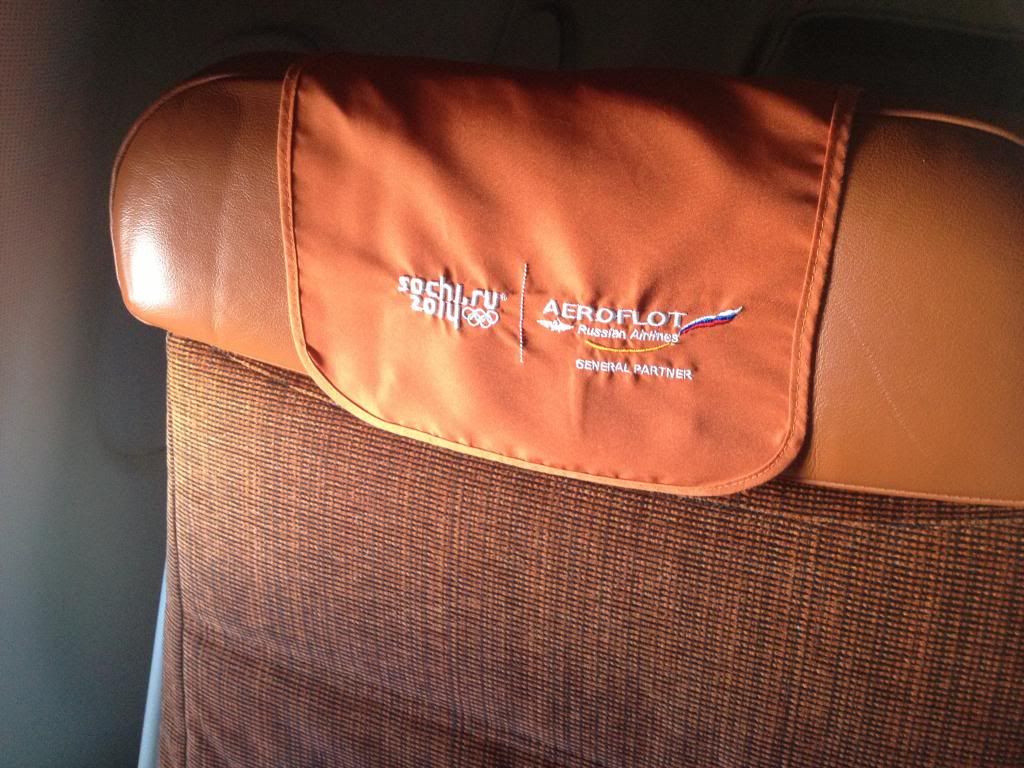 I would like to note that the second meal service, which is served 2 hours before landing, consisted of three tiny sandwiches and very small sized goulash. It is not enough satisfying, if we take into consideration the fact that all this staff did not look presentable. I think in the economy class size of portions are bigger as well as the caloric content.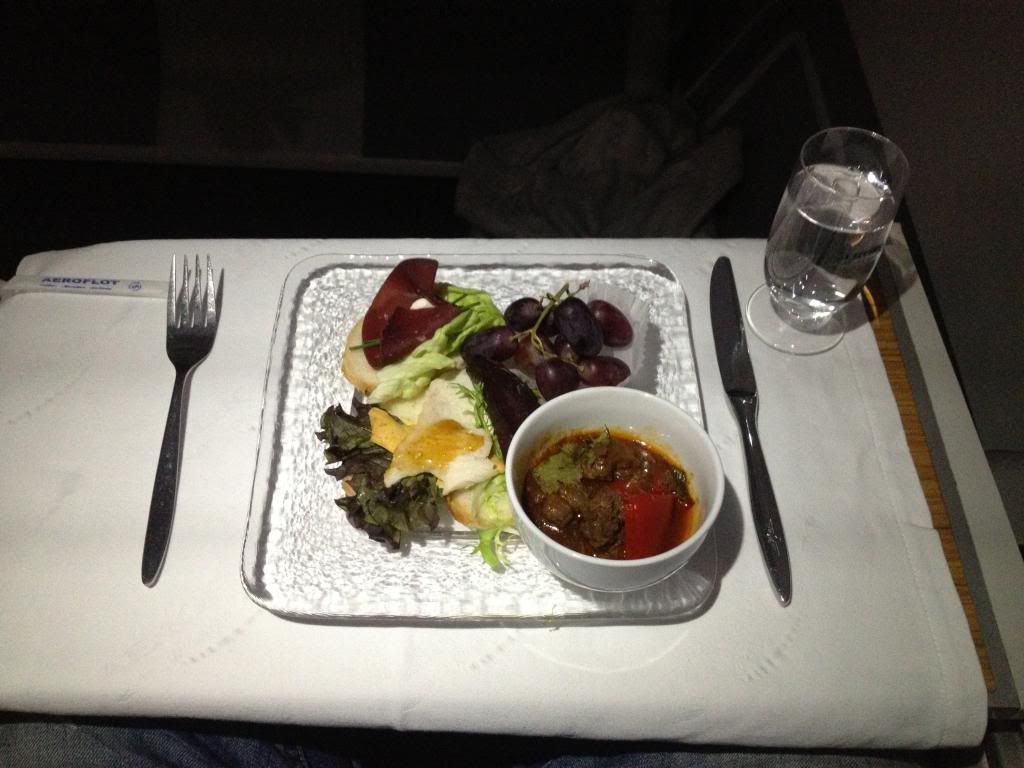 one more picture of old style Business class
In the end of flight...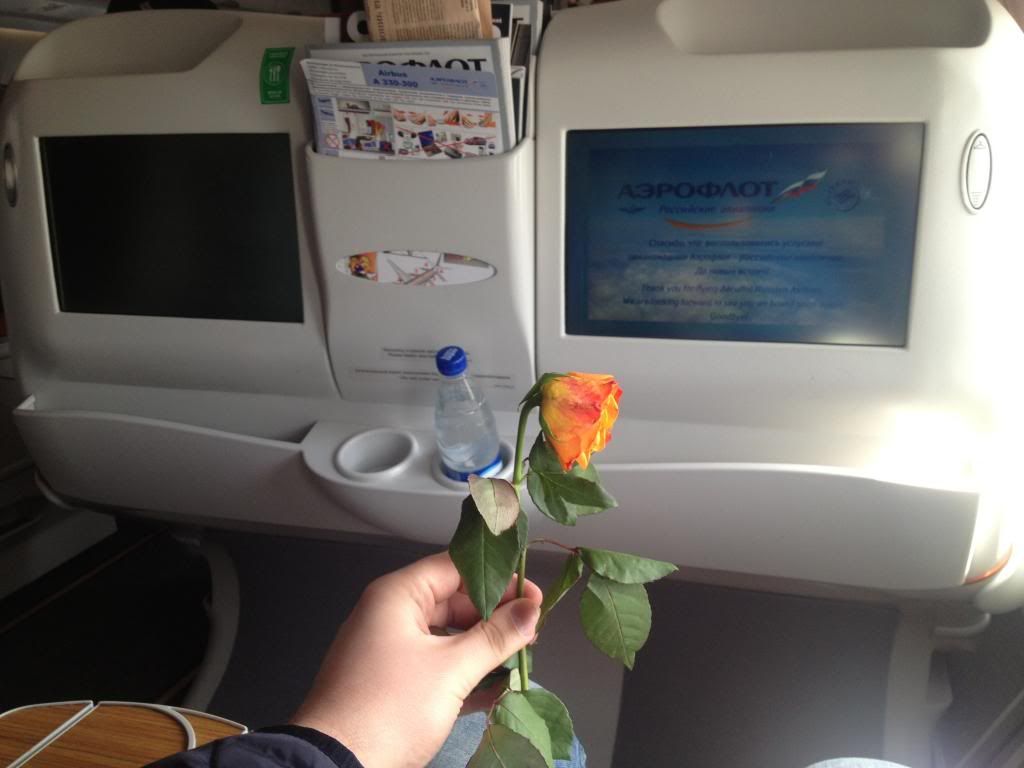 Aircraft have landed on time. It took a while to drive to the terminal. The queue at the border was not long, it took me 10 minutes to go through. But the trouble came from where I did not expect. I stood in the taxi queue for about an hour. At this time in Terminal1 were repairing the road, a taxi stop was transferred to 50 meters and the number of available cars was negligible.
Since 1 of April the price to get to Manhattan has raised up to $ 52.
-----
Return flight
6th of April 2013
BOEING 777-300ER
VP-BGC (Bagration). Delivery - March 2013
The return flight was planned at 7:10pm.
You should take into consideration that that at this time there are huge queues at security control in the airport, I passed the control through the corridor for business-class passengers, and it took me about an hour. For the economy class passengers the waiting time in the queue may much longer.
AirTrain at Terminal1
Aeroflot Logo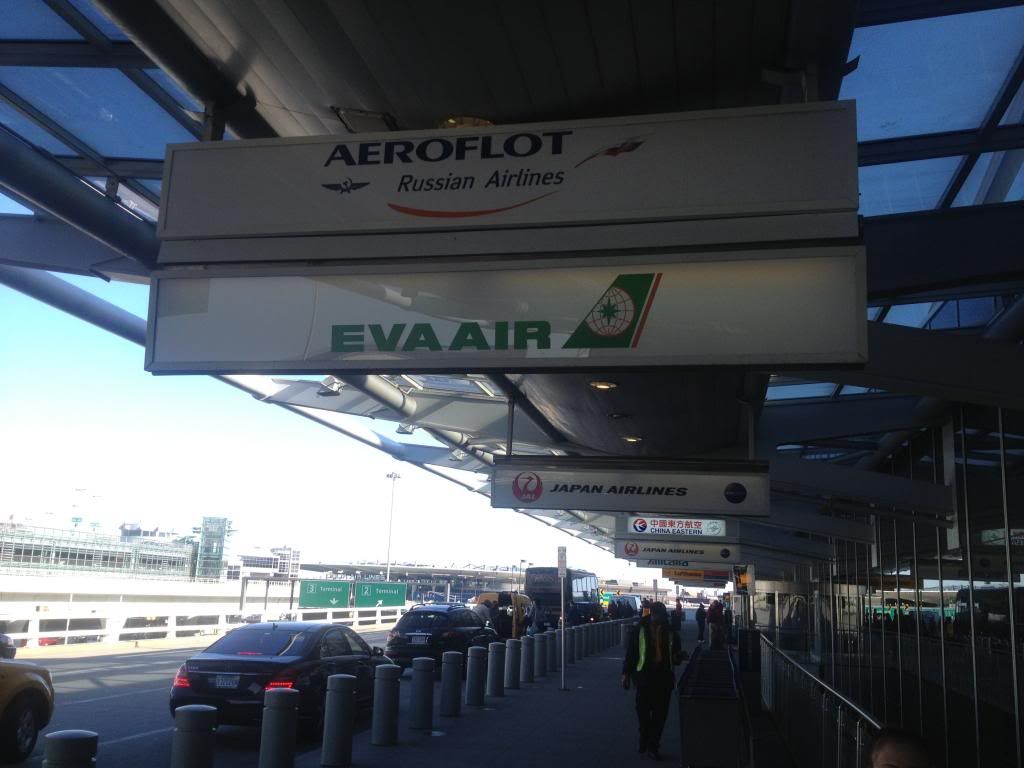 CheckIn arei in zone E. There are no online check for Aeroflot Flights from USA. Interesting why?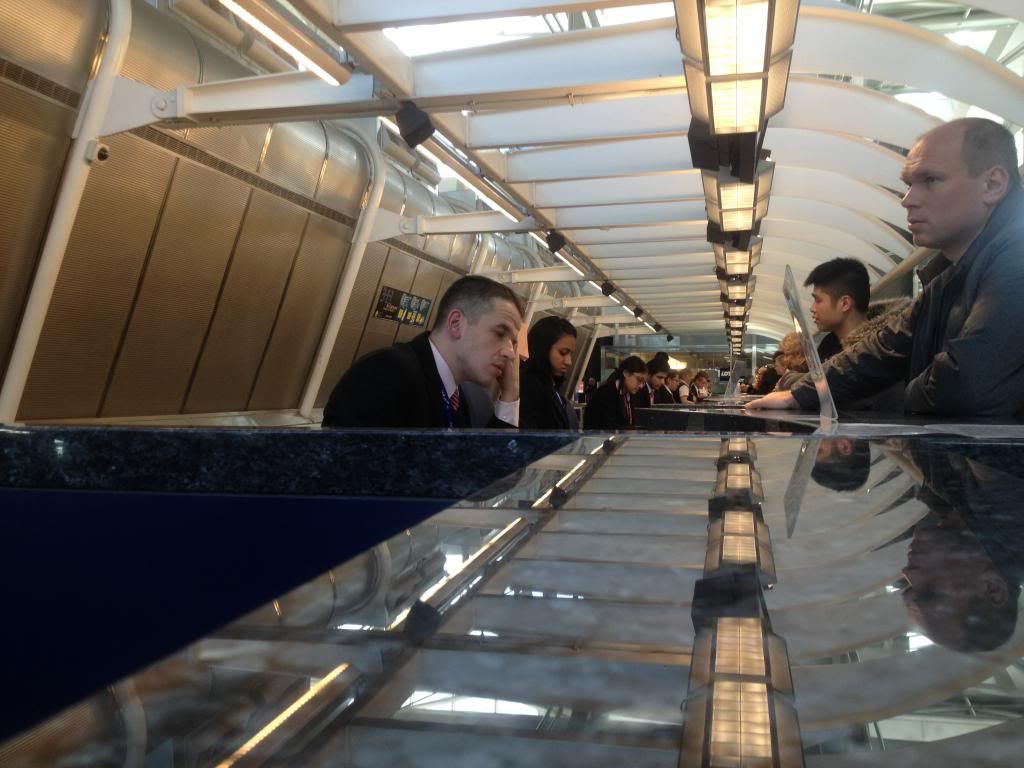 View to Aeroflot counter at T1 JFK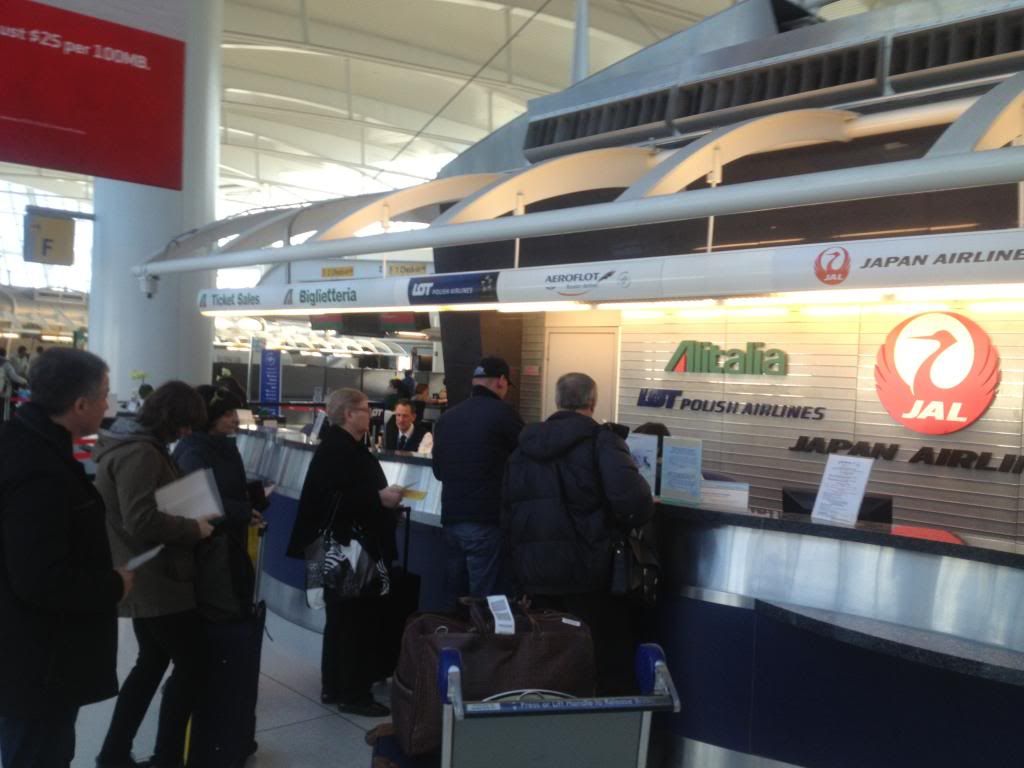 If you see something...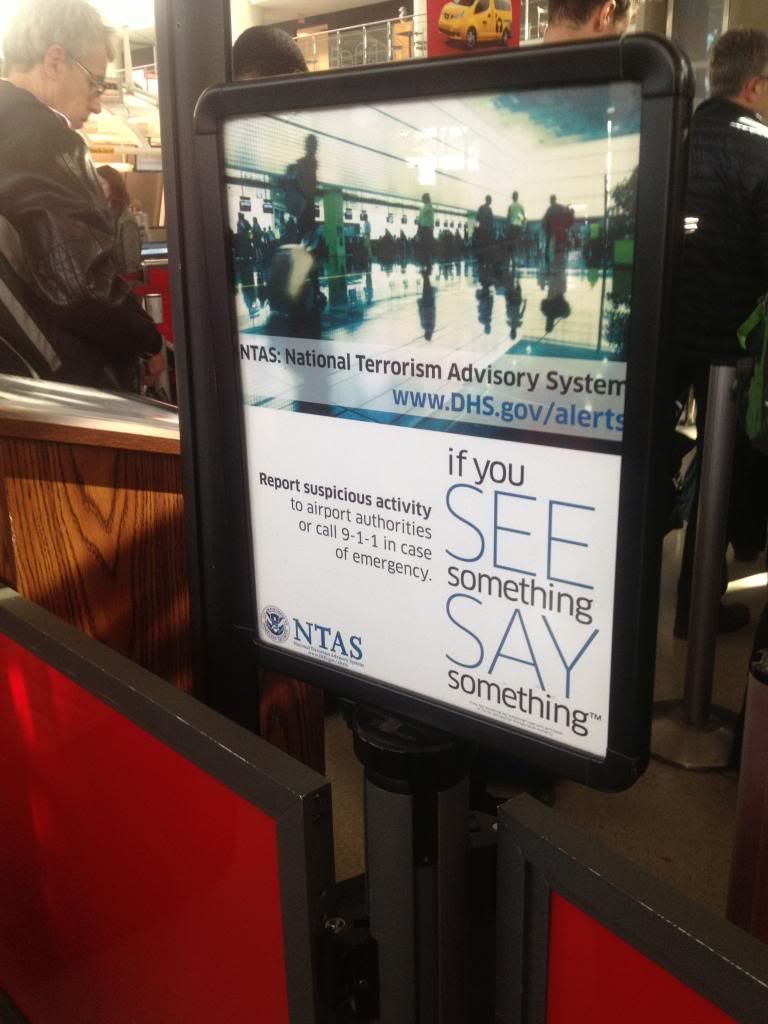 For Business class passengers Aeroflot uses Korean Lounge. It located on right hand after security control, across Gate 2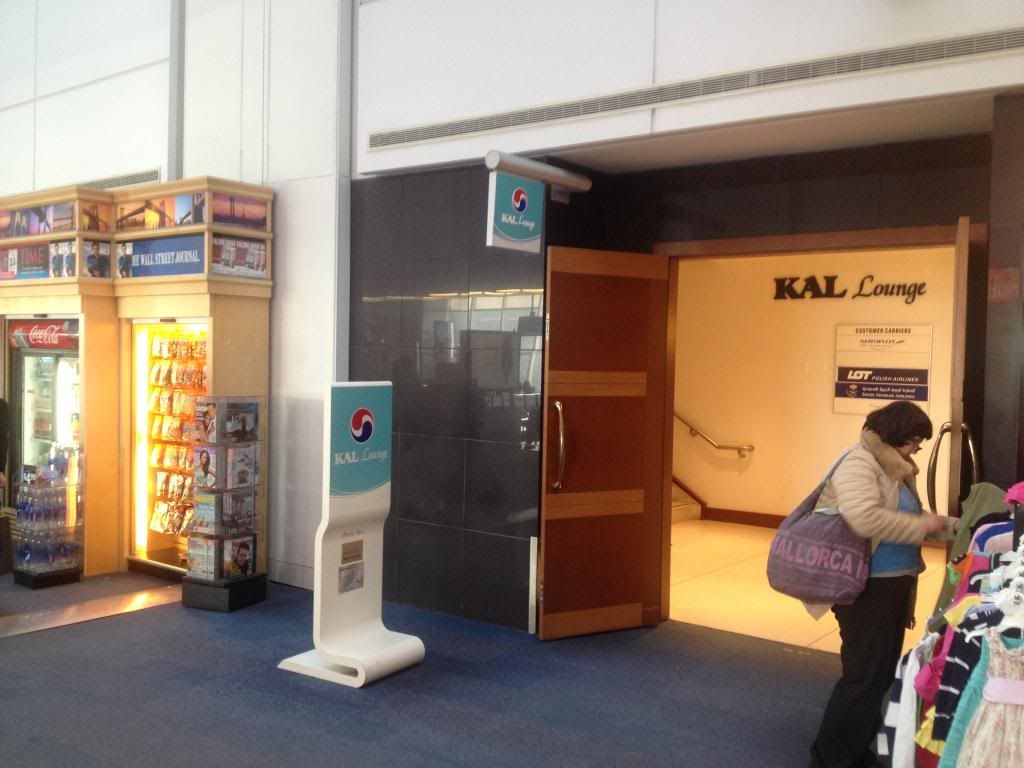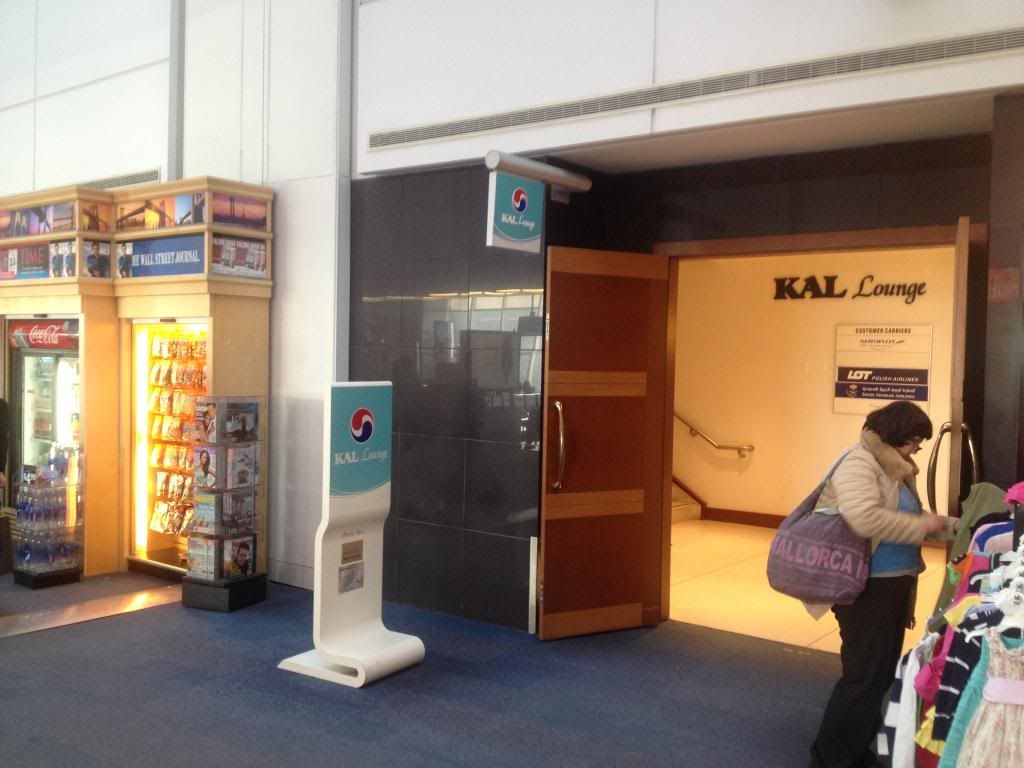 AlcoBar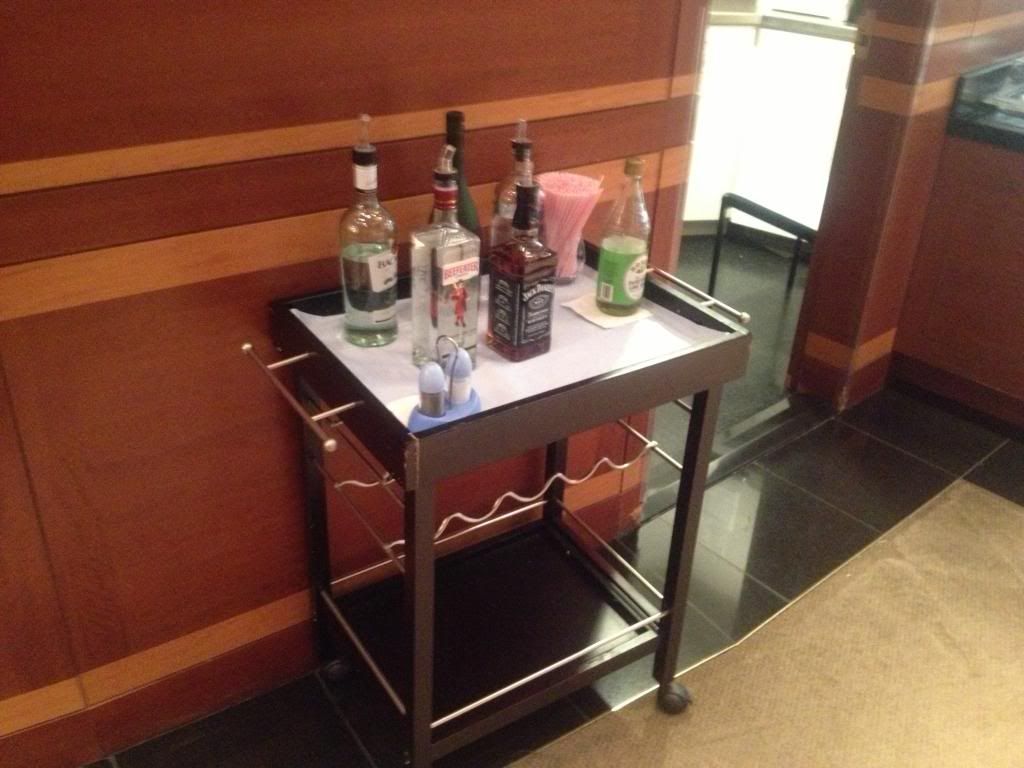 Snacks bar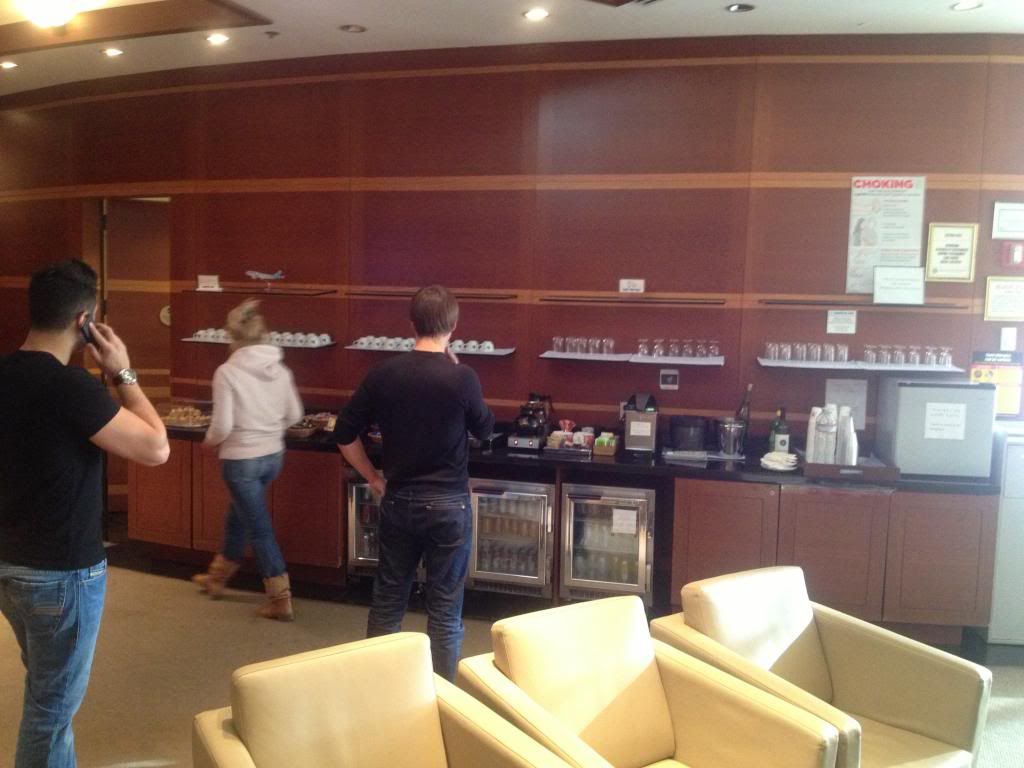 LoungeView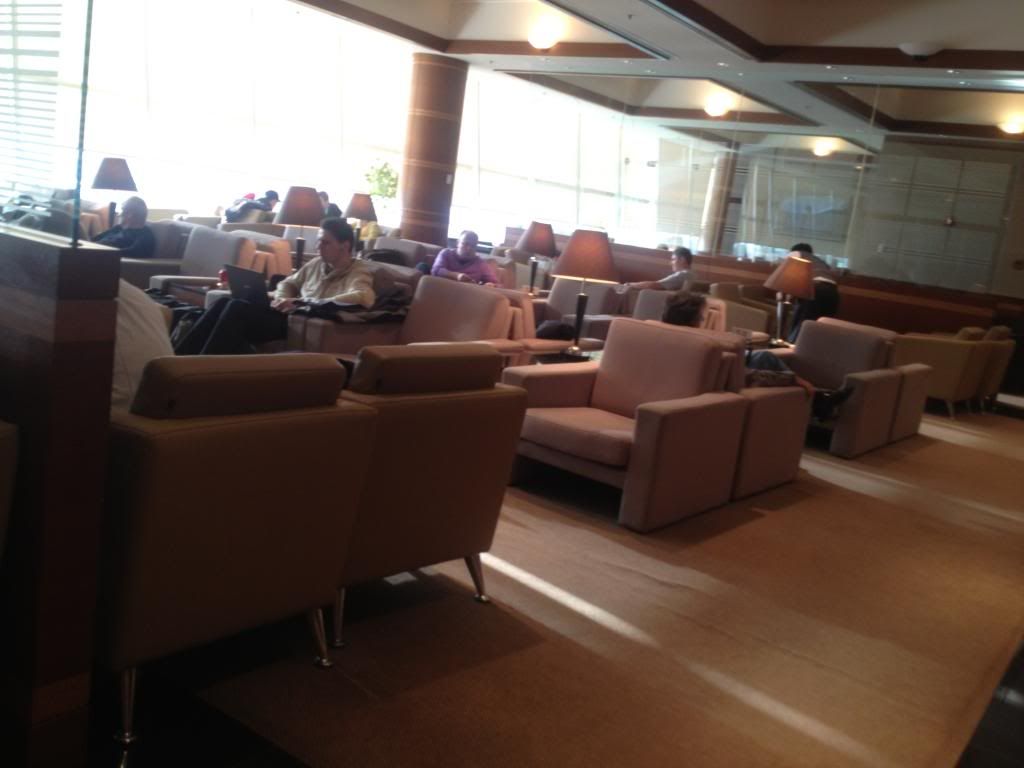 Bar at GATE6. You can see Aeroflot Tail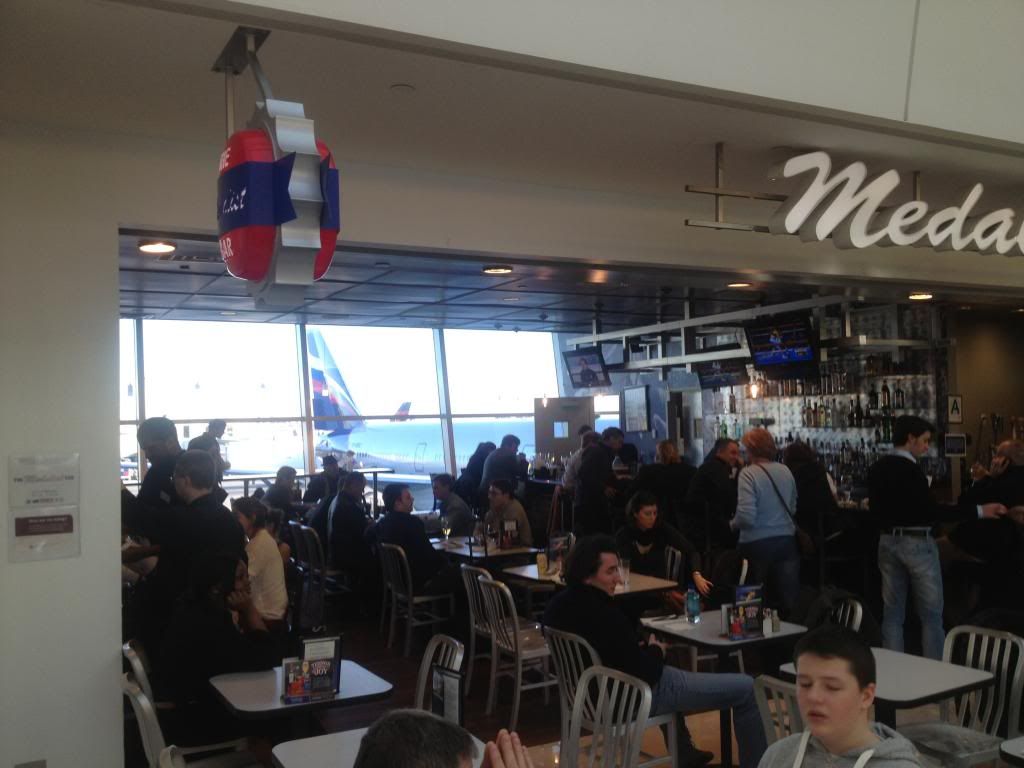 Huge 777-300ER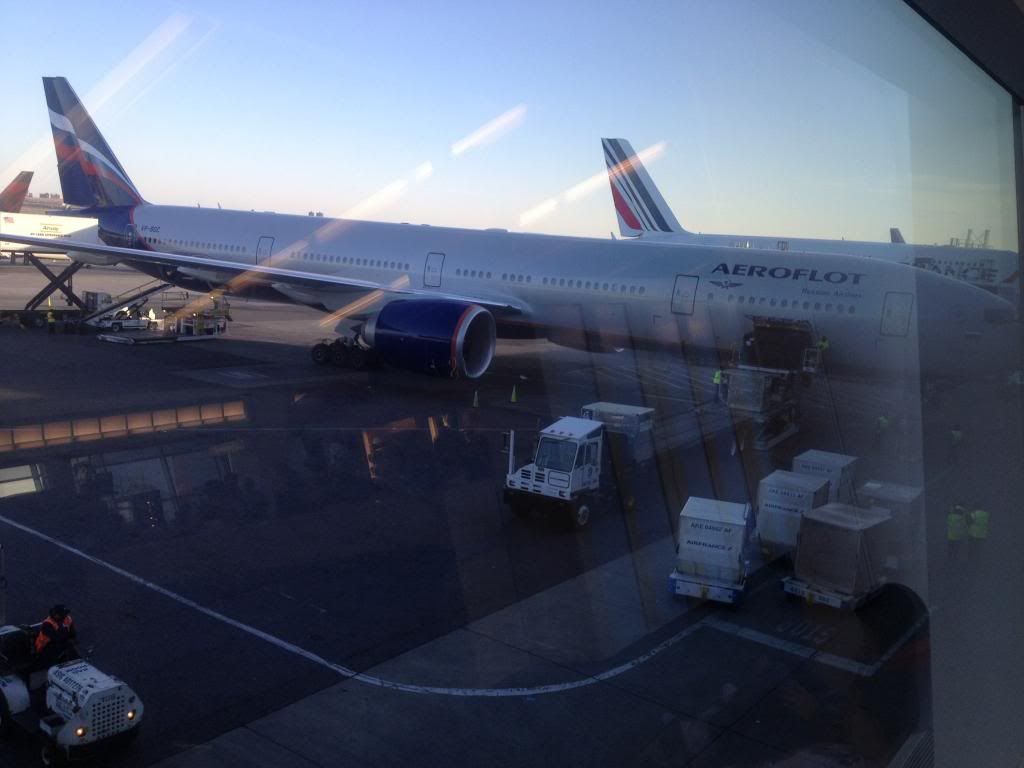 At GATE7 was boarding to AirFrance flight to Paris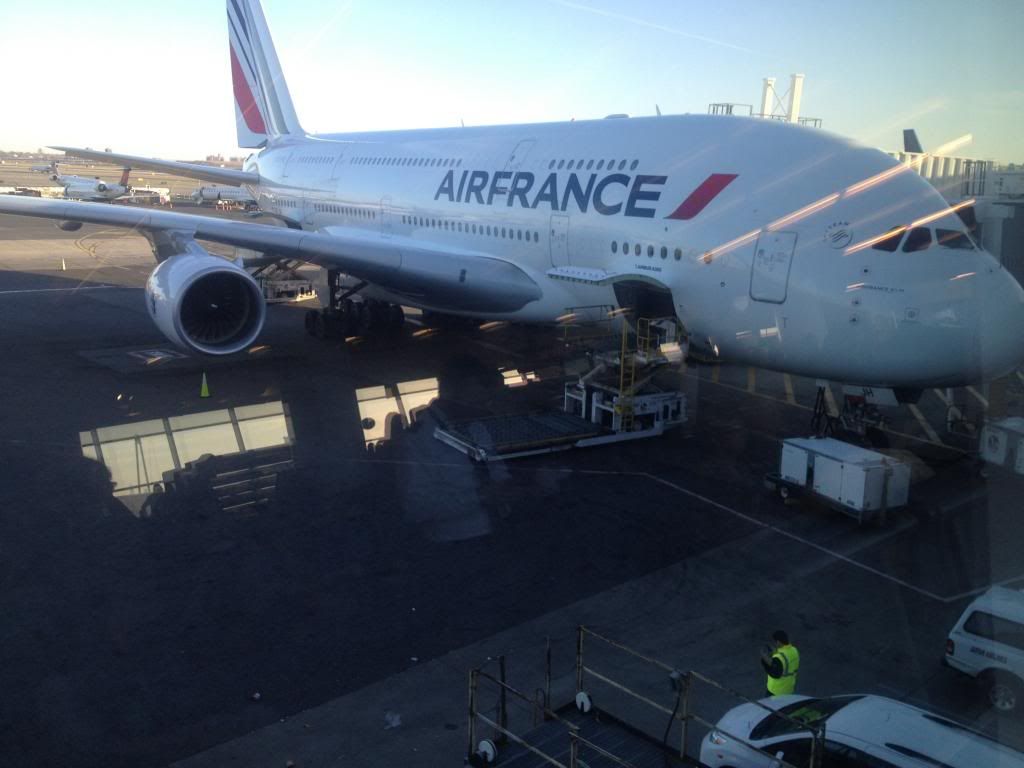 Funny DutyFree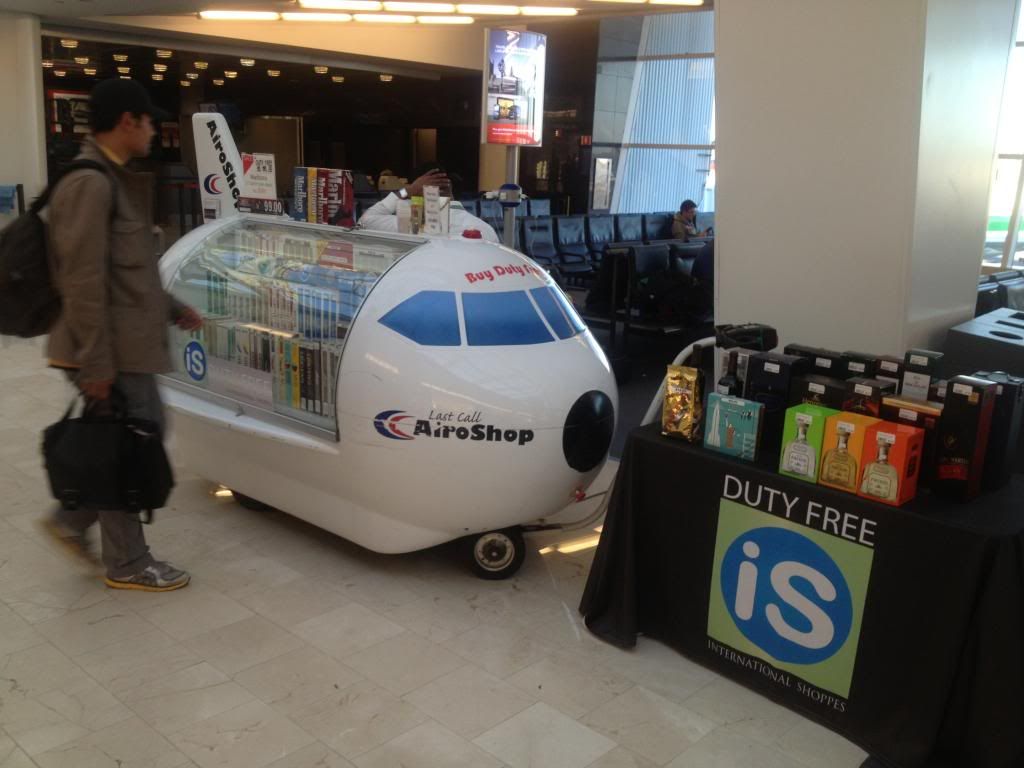 Boarding begin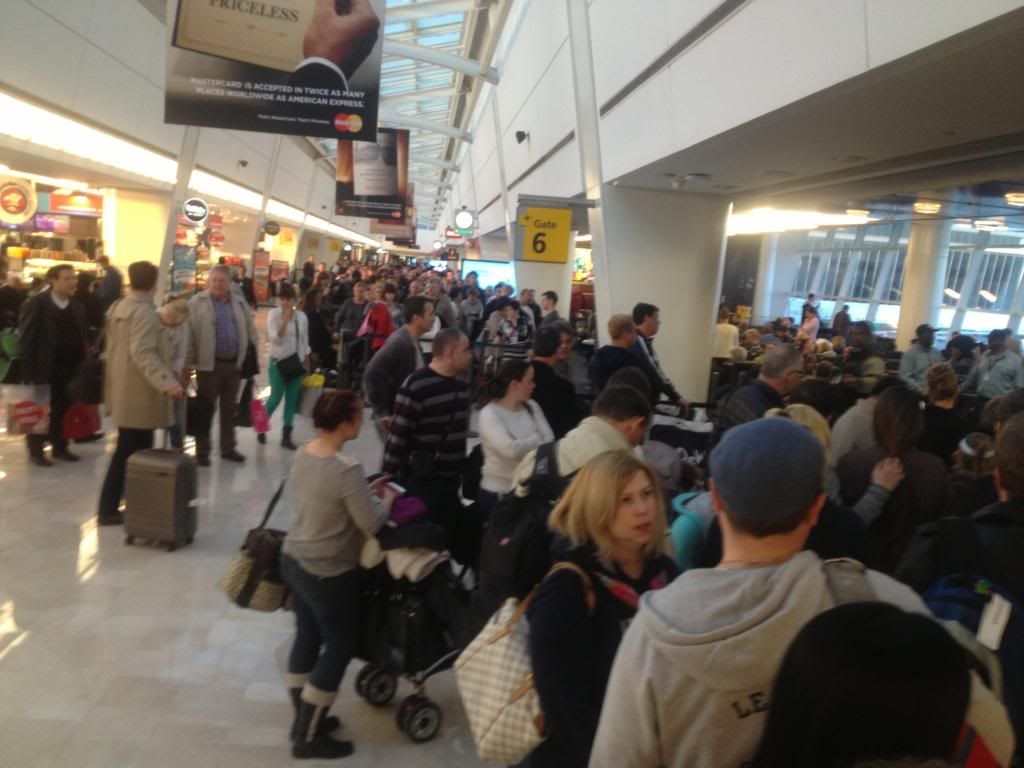 Long Long Long boarding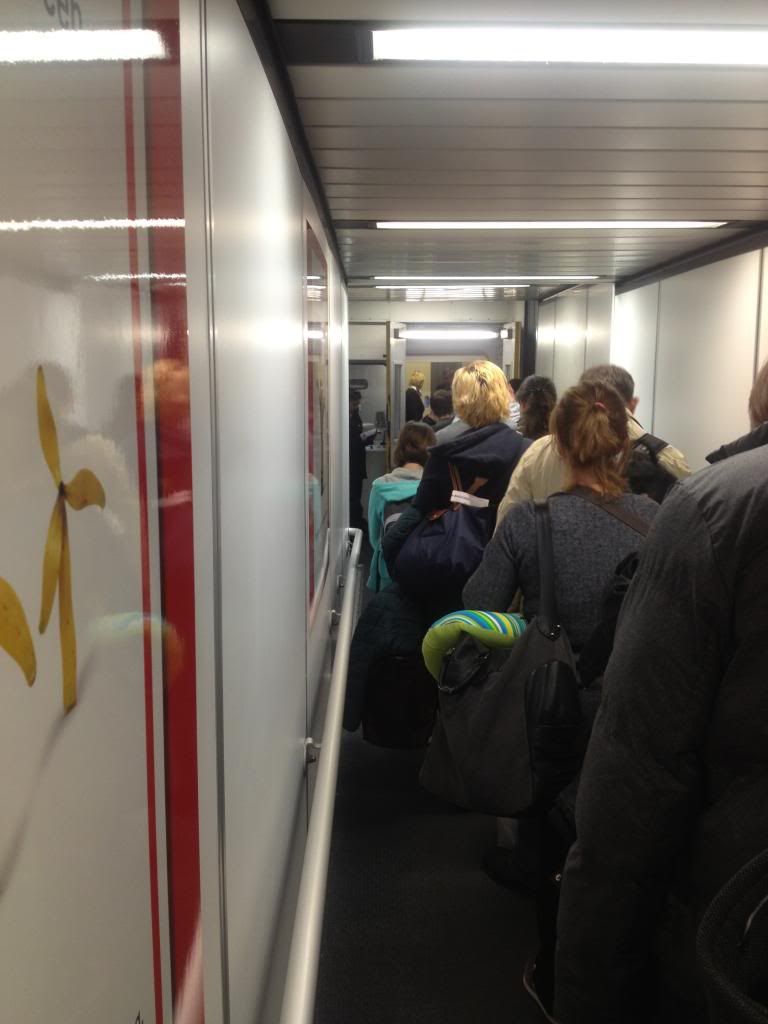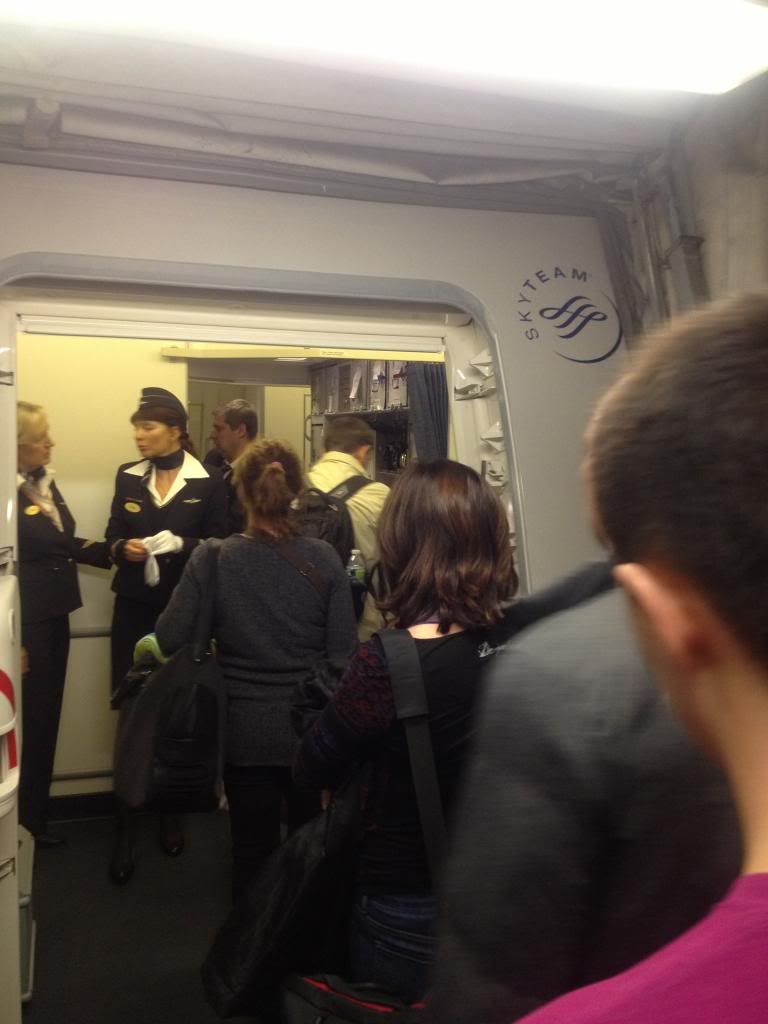 The Comfort-Class appeared in the Aeroflot in February with the arrival of new Boeing 777 aircrafts. Before the flight I saw that class only on photos and I was not able to find any reviews in the Internet, perhaps mine will be first.
Here is my point of view:
If you have a choice when flying by Aeroflot in the economy class between A330 and B777, I would recommend you to take A330. As the seat map in A330 is 2-4-2, when B777 has 3-4-3.
The economy class in 777 is very tight and the seats are a little narrow.
BUT the Comfort class deals this problem. The average price difference between the average Economy class and the Comfort class is about 50%. For that price you will get the 2-4-2 seat configuration and an increased seat pitch. But the width of the seats themselves, in my opinion, is identical to the regular economy class. There are only zone for the armrests appeared.
I read in the Aeroflot advertisement that in addition to the improved seats in the Comfort class you will get an extended selection of food and alcoholic beverages. I have to say that the extended selection of food really exists but there is no beverage difference from the Economy class.
I liked the Comfort class in general. It is worth the money it costs.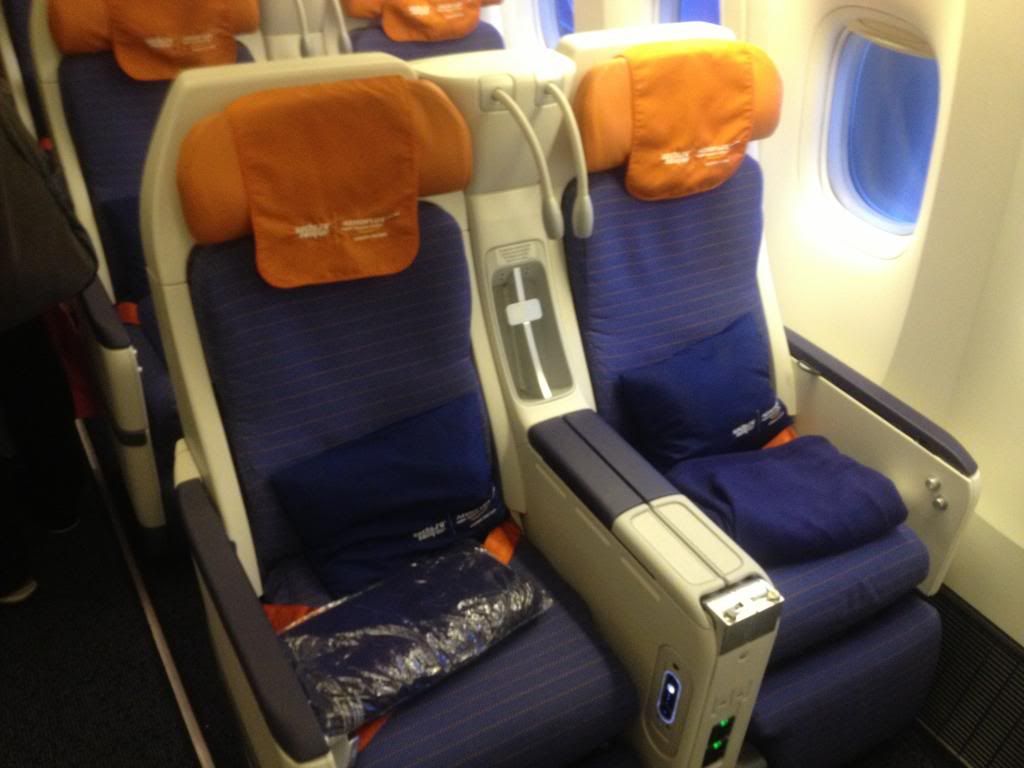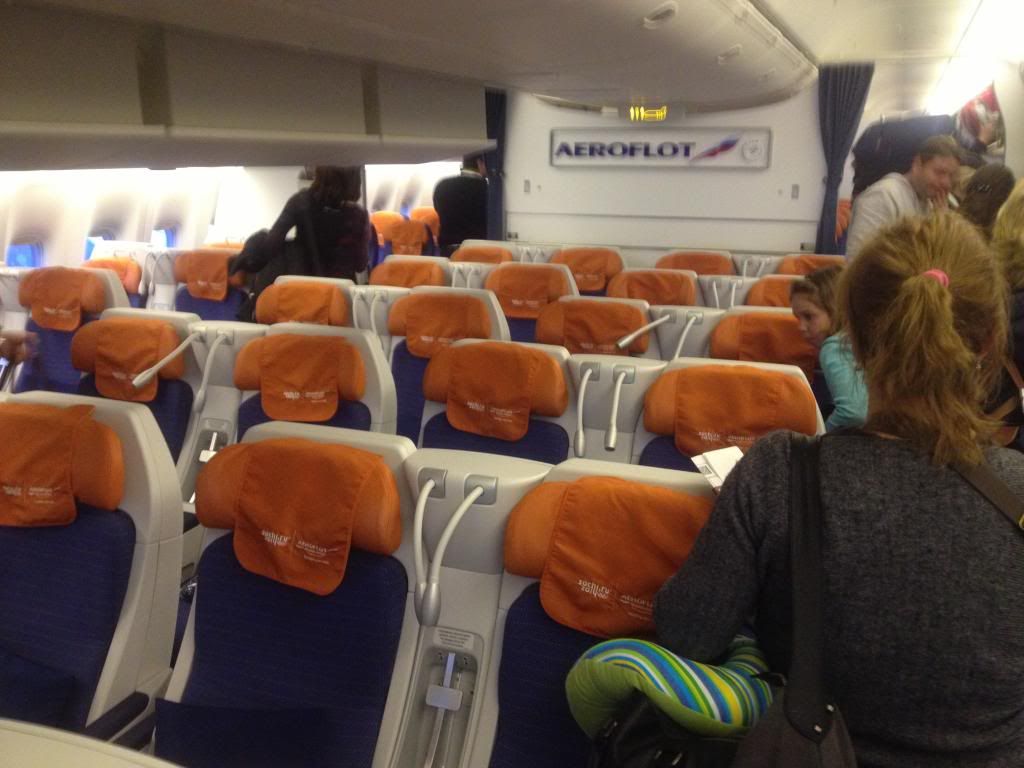 Small kit. Only socks and sleep mask inside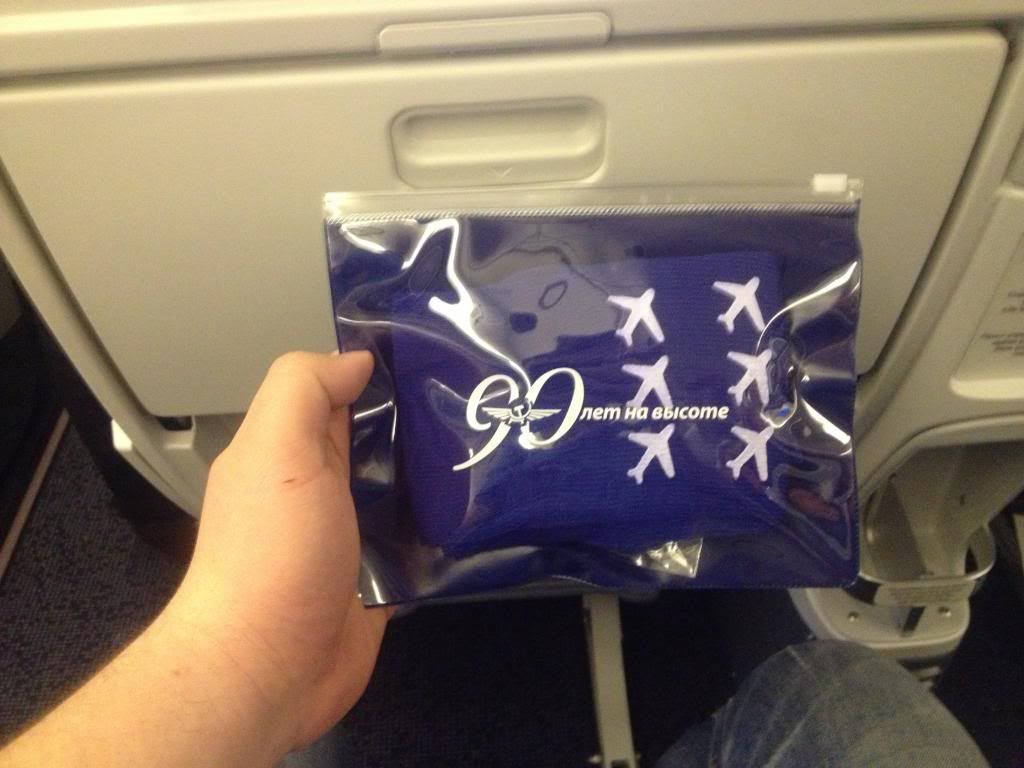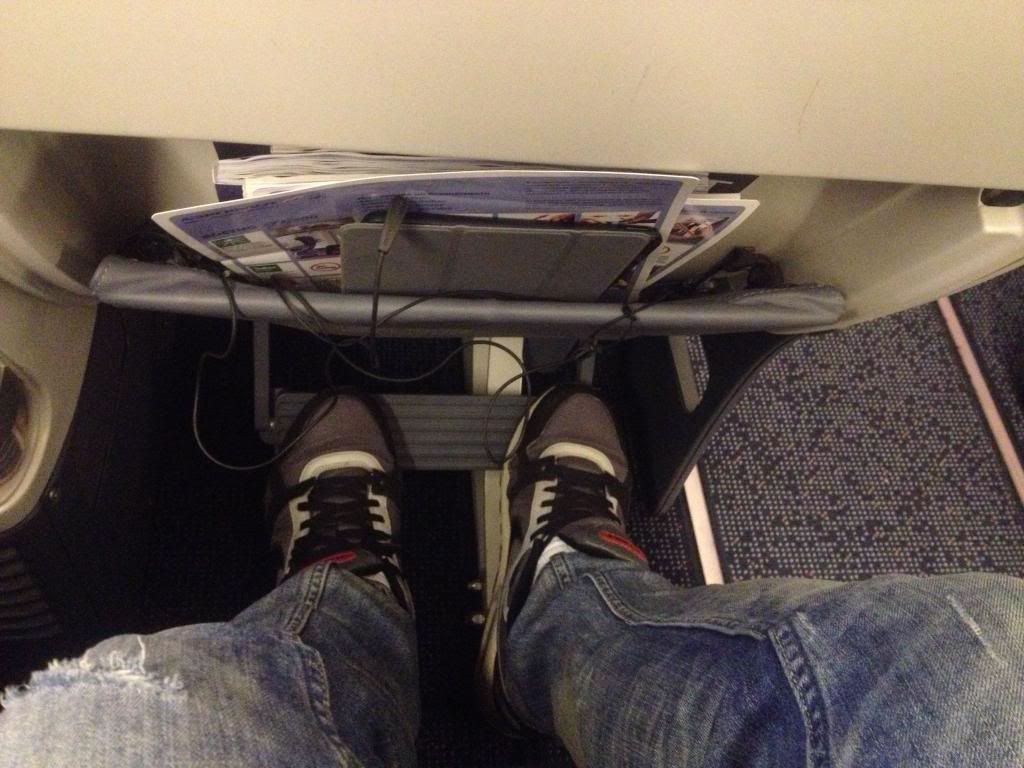 Electricity sockets in each seat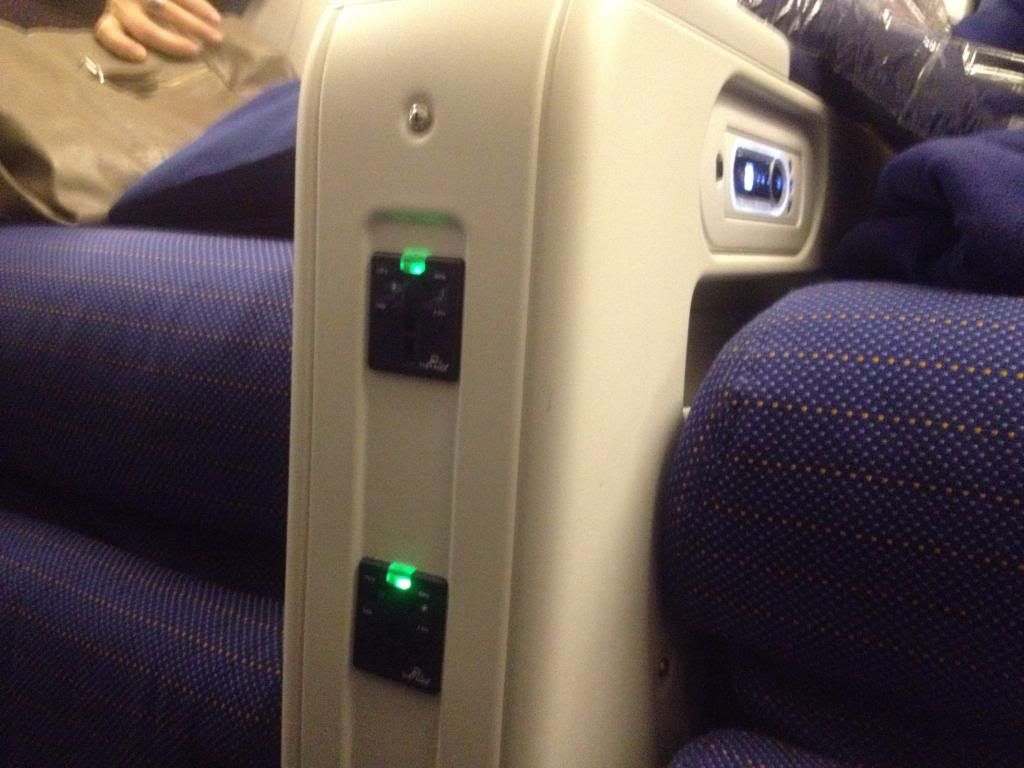 Seat in full recline position...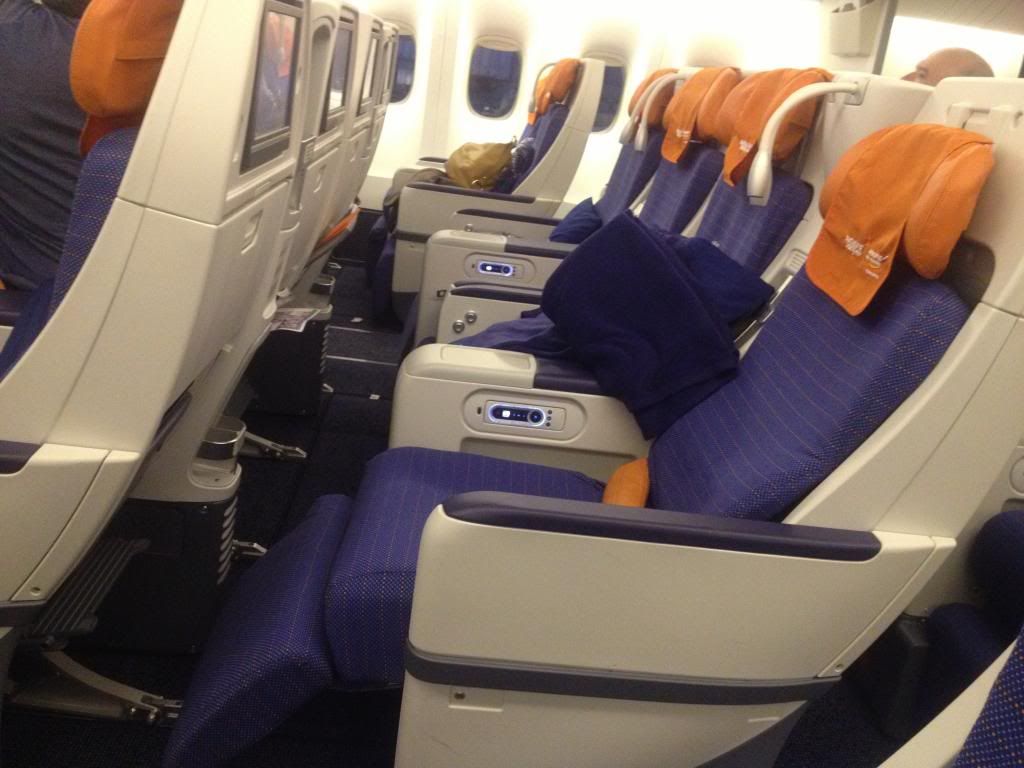 Dinner
I really liked the steak. It was delicious, in American style.
Economy cabin 3-4-3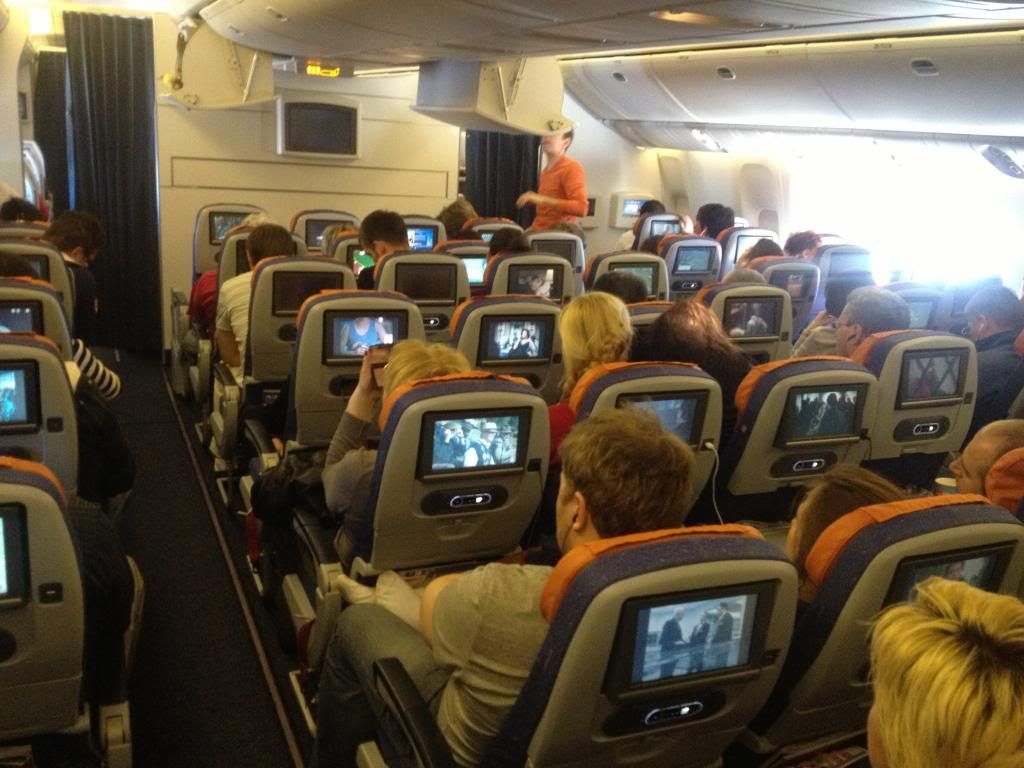 Breakfast 2hrs before landing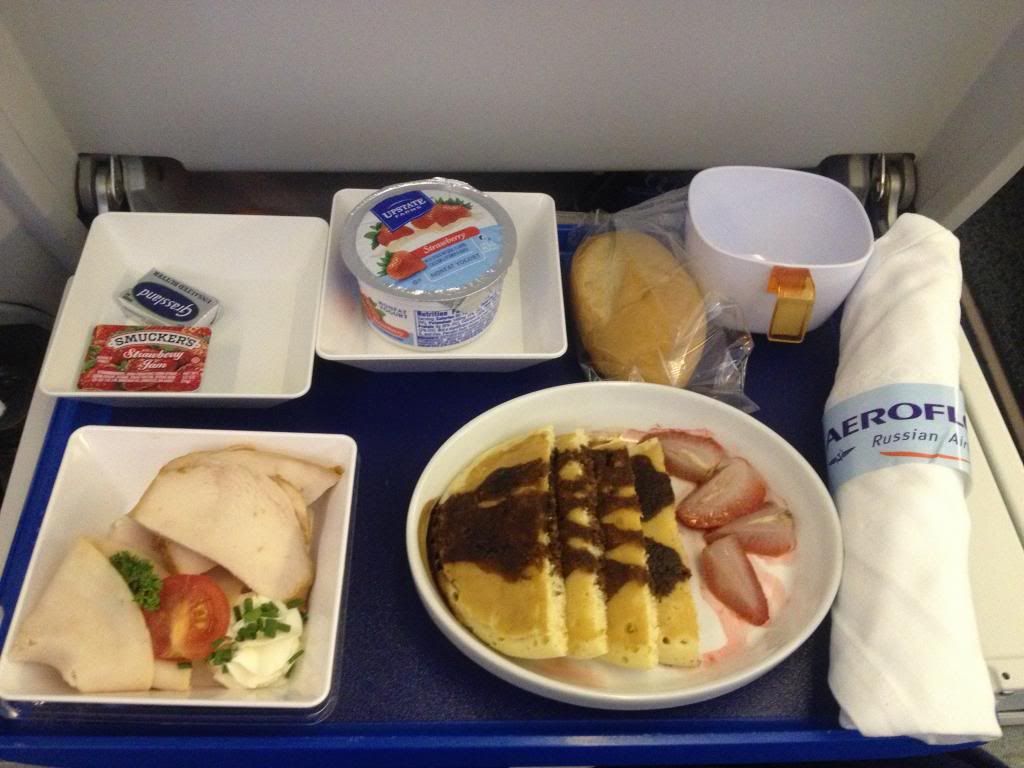 Flight arrived half an hour later on the schedule about 1pm. There were no queues at the passport control in Sheremetyevo airport.
Some photos of SVO appron...
IL-96Turbo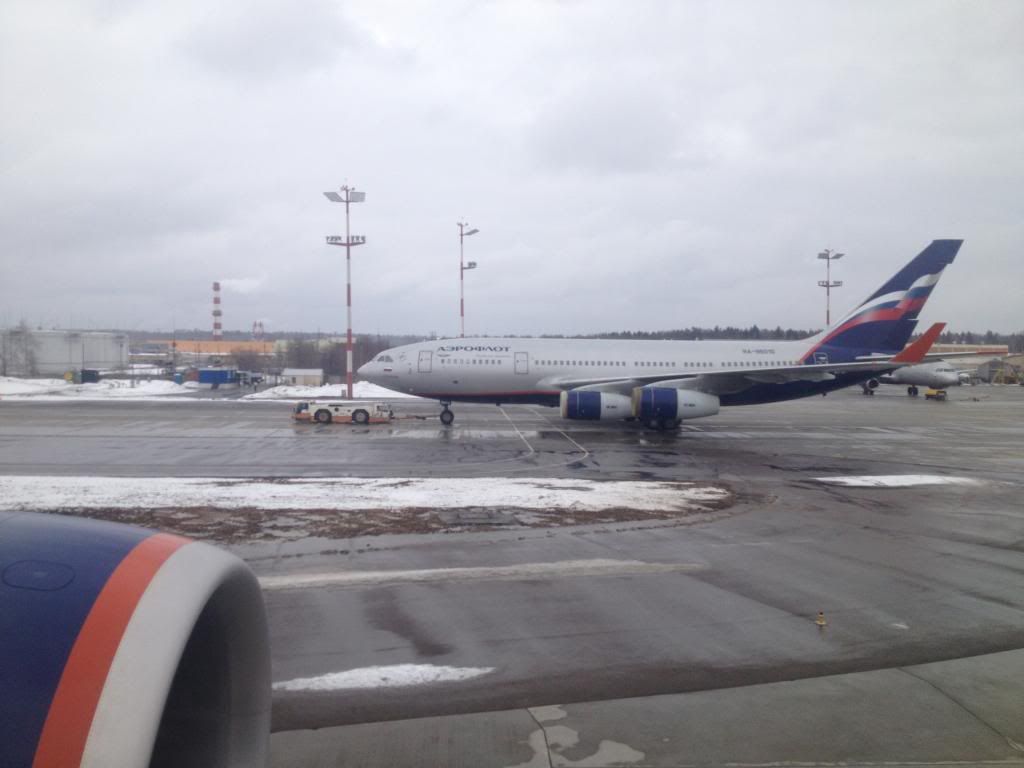 SVO Terminal F (former SVO-2)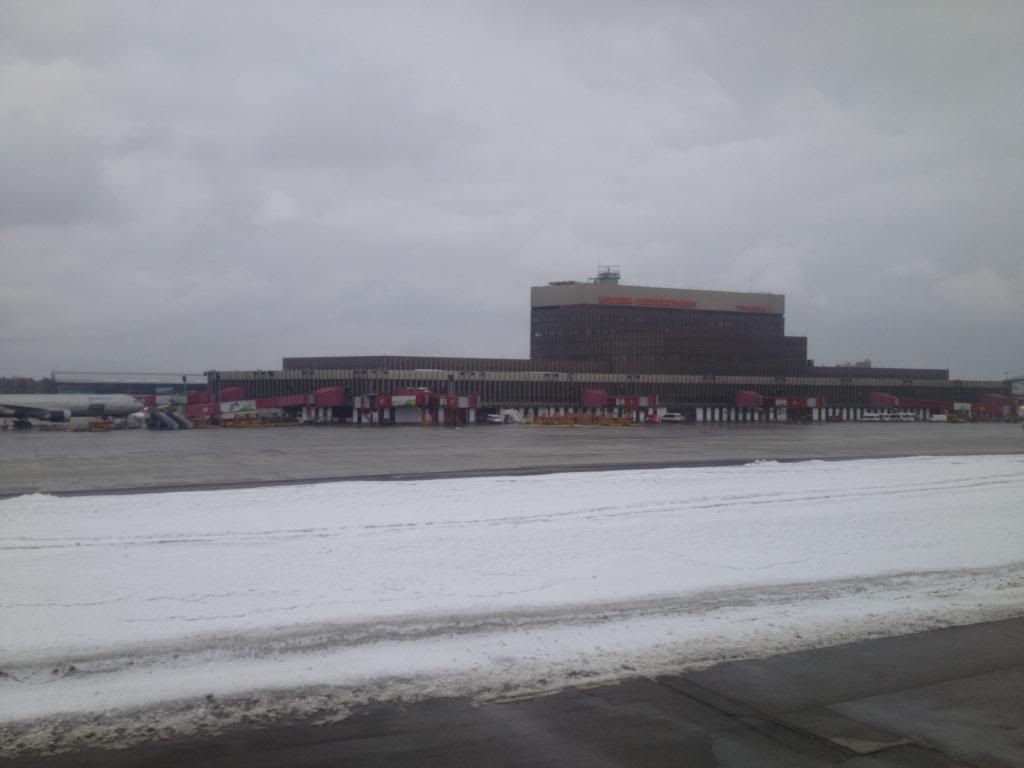 7th of April, but a lot of snow...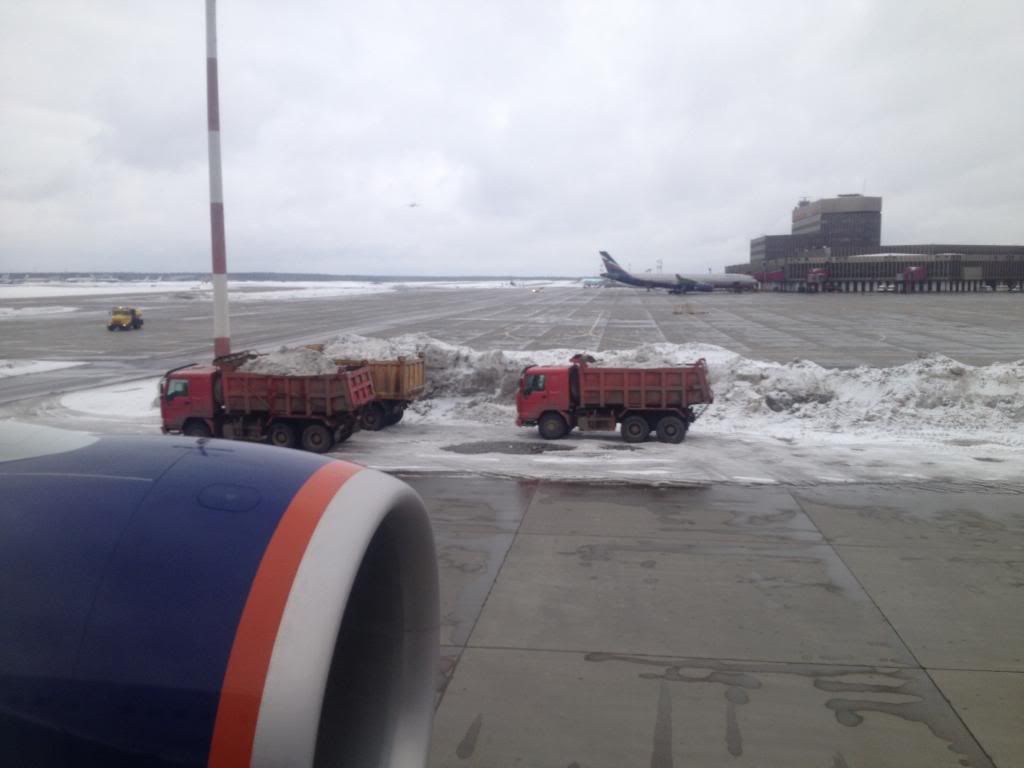 At GATE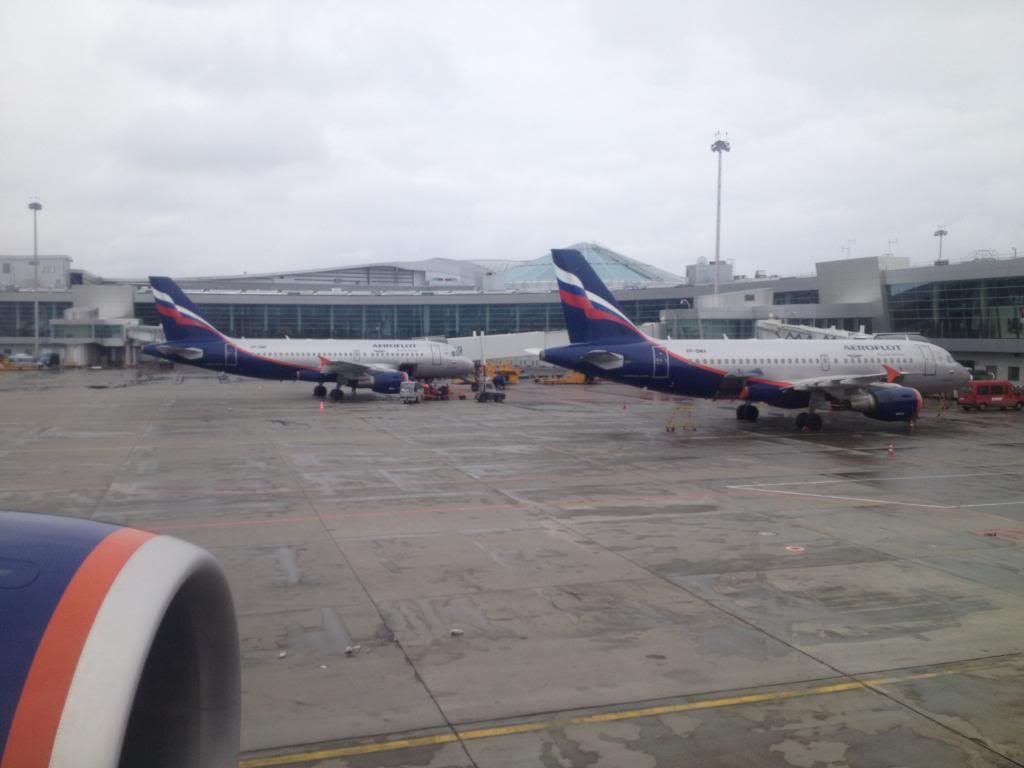 Inside SVO Terminal D
This is it!
Thank you!