Hi everybody, here's the second and final installment of my trip to Australia in March 2013. This part will include spotting pictures from the actual trip itself, unlike the last one which just included the flights down under!
As some of you read about in my previous report, my lens used for spotting (my Nikkor 55-300) was severely damaged on the way to Australia
. I thought my spotting was ruined, but thanks to a wonderful man named Bernie Proctor, that was not the case. I stayed in contact throughout the trip with him, and he was able to obtain a Sigma 55-500mm lens for me! He also is the one who took me to all the spotting locations in SYD, something I couldn't have done by myself, especially in a country totally foreign to me. So, thanks a lot Bernie!!
I'll start with a few pictures taken at SYD during the first of our two spotting trips, on March 18th, 2013.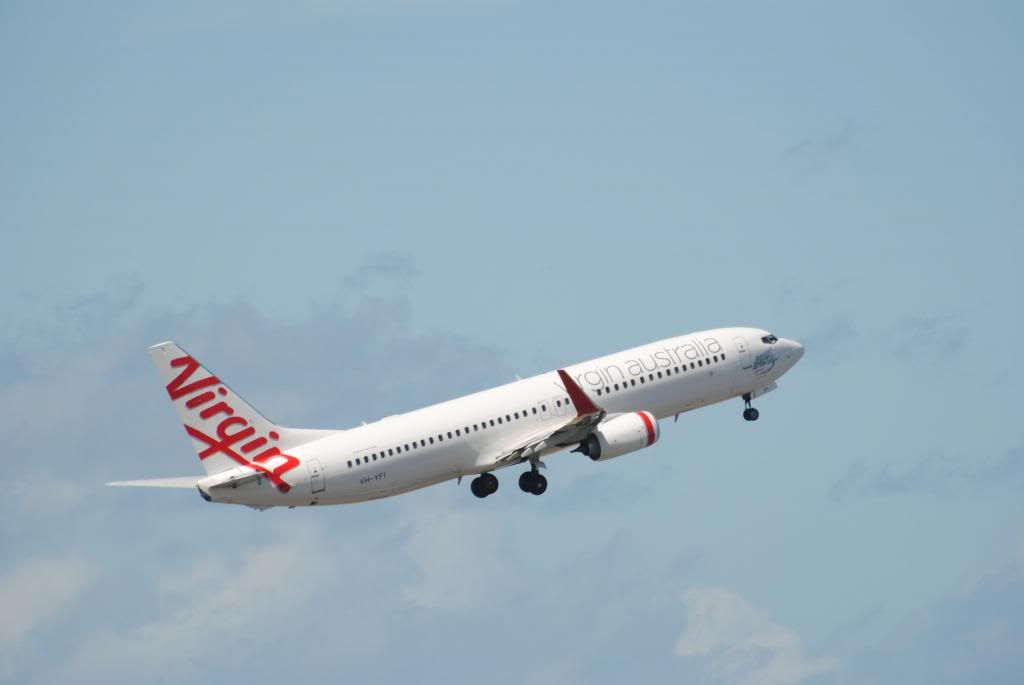 Bernie had to tell me about all these little airlines here down under, because I had never heard of these! Here's an example of the local Brindabella Airlines!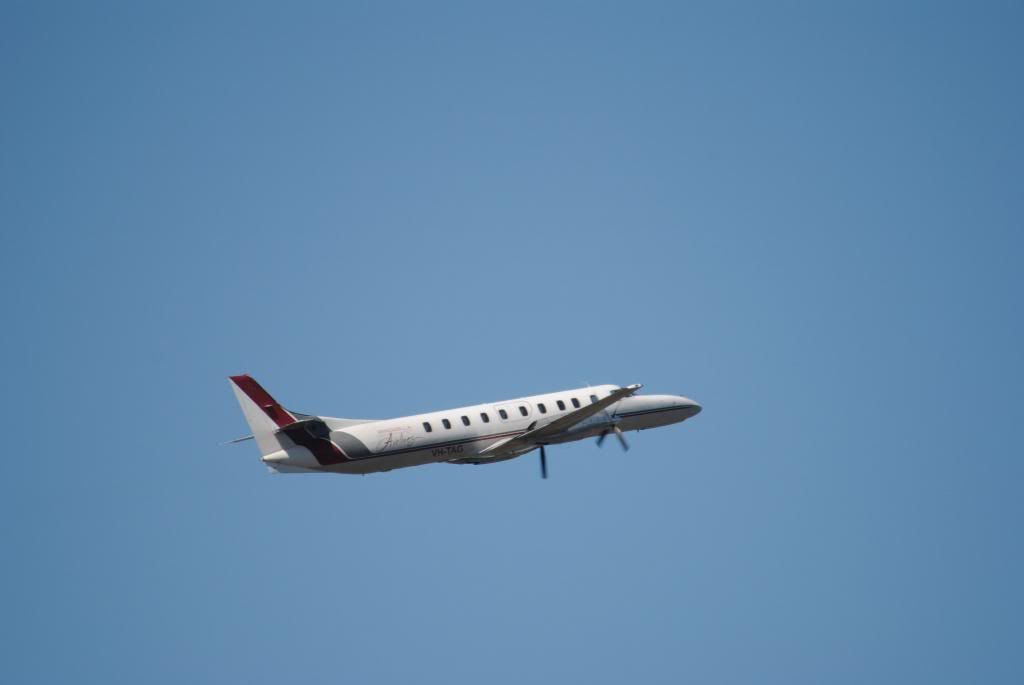 ....Followed by a heavy JetStar A330!
The only A321 of the day
UPS MD-11 heading to Shenzhen, China (SZX)
One of the million QF A330s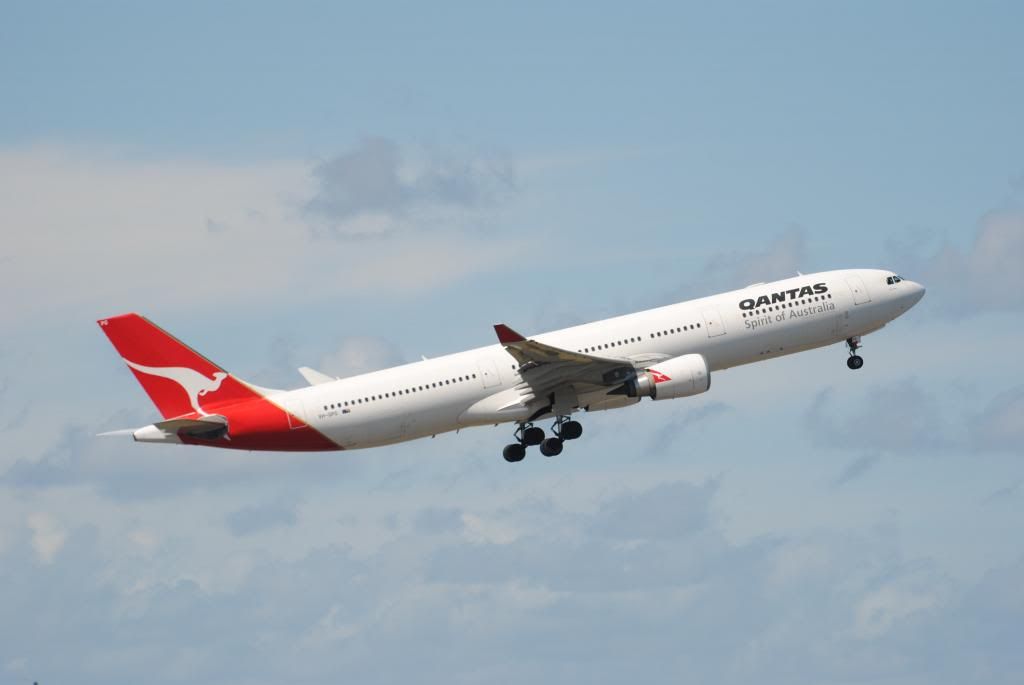 FlyScoot! Leaving for Singapore Changi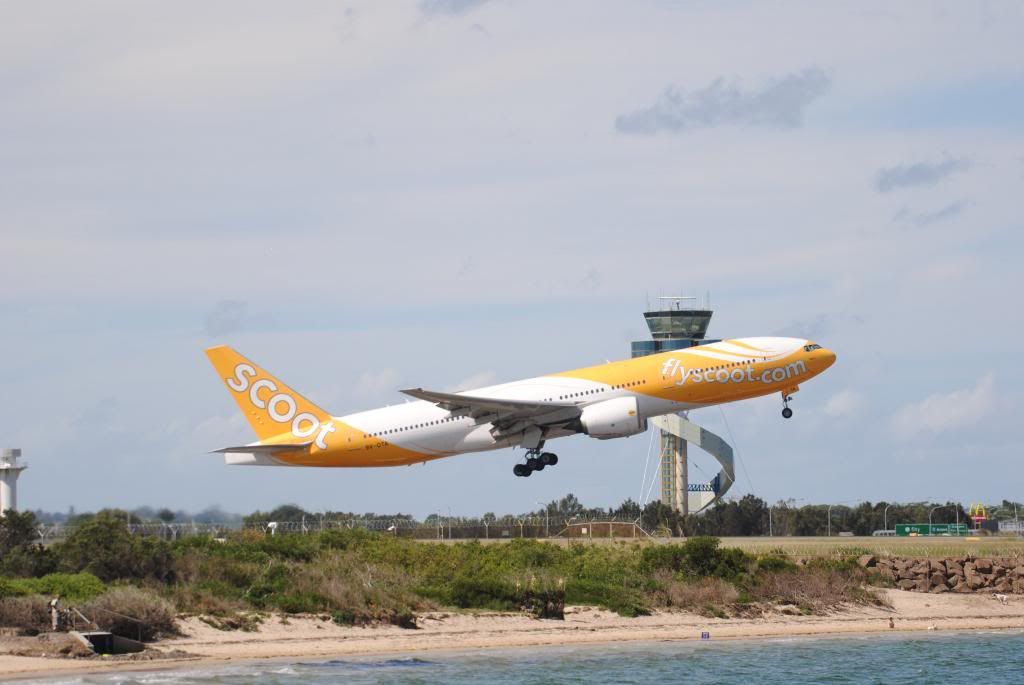 Lookin' quite majestic with the new livery!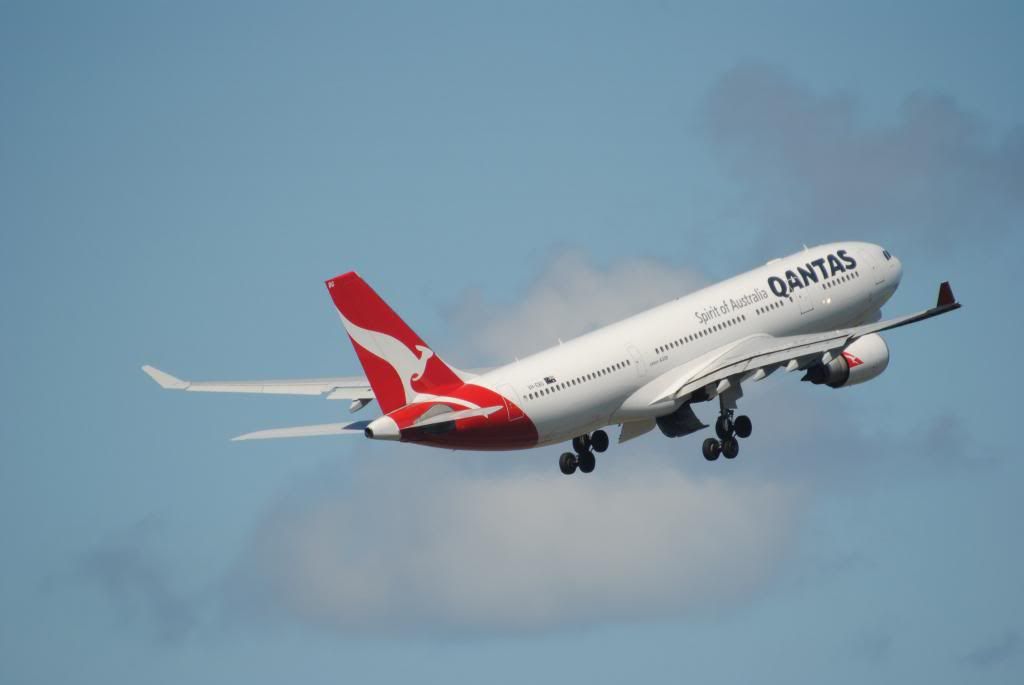 Ah.... VH-OEG, operating QF flight #7 to DFW. I would be on that flight two days later, on VH-OEH.
Heads on view of another member of the Longreach fleet!
The queen of the skies below with a smaller brother above!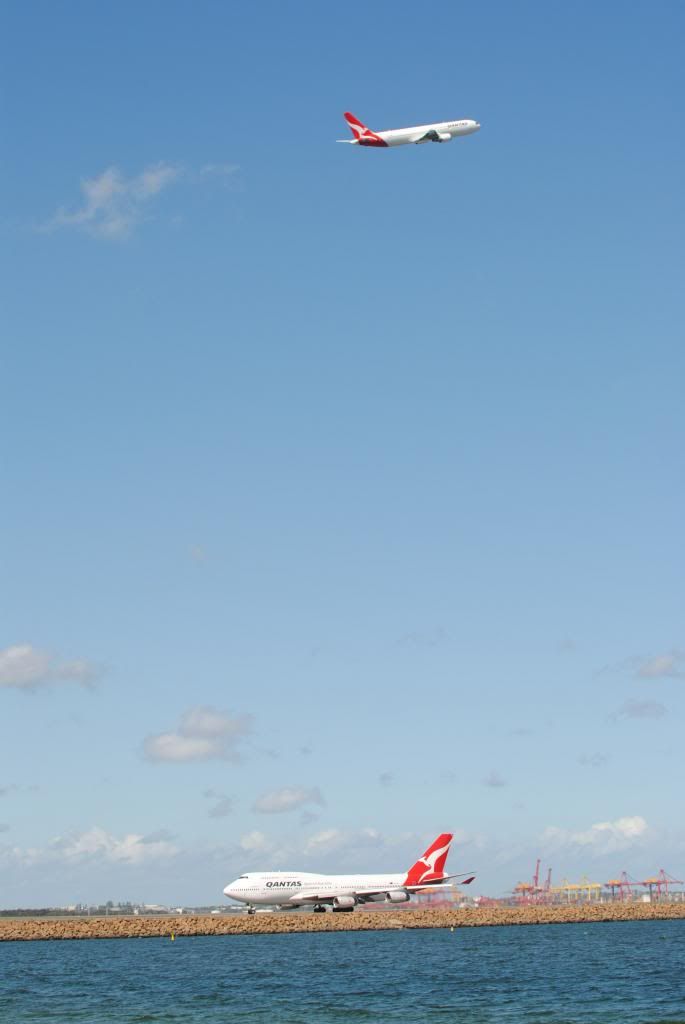 A weather balloon!
Bernie and I with our equiptment!
One of the million Tiger A320s that came by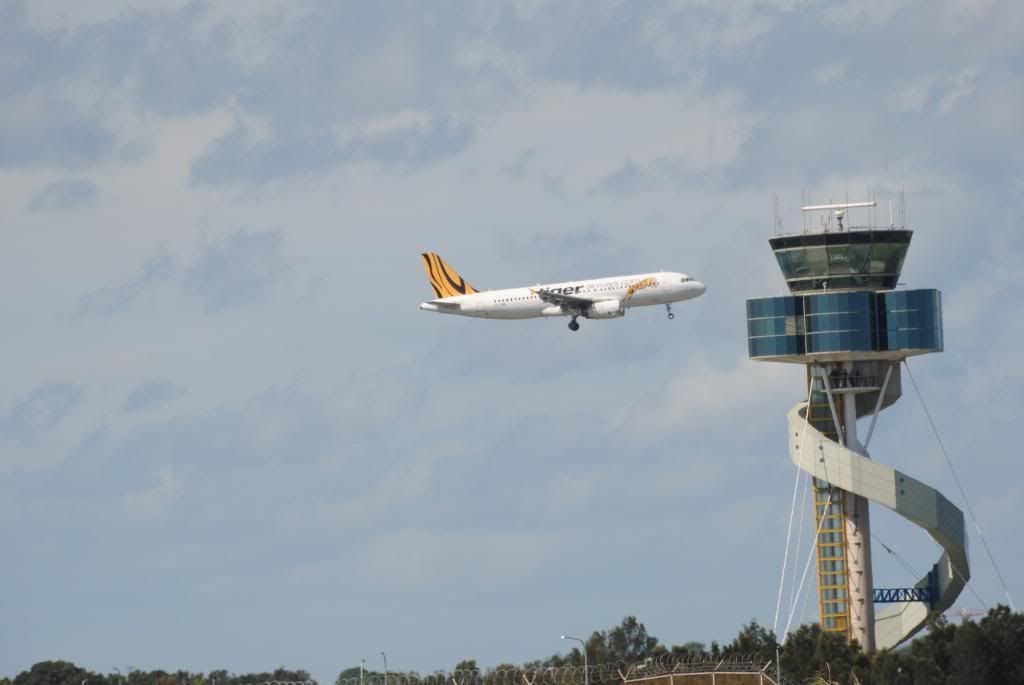 Ah.... The king of the skies rocketing down the runway!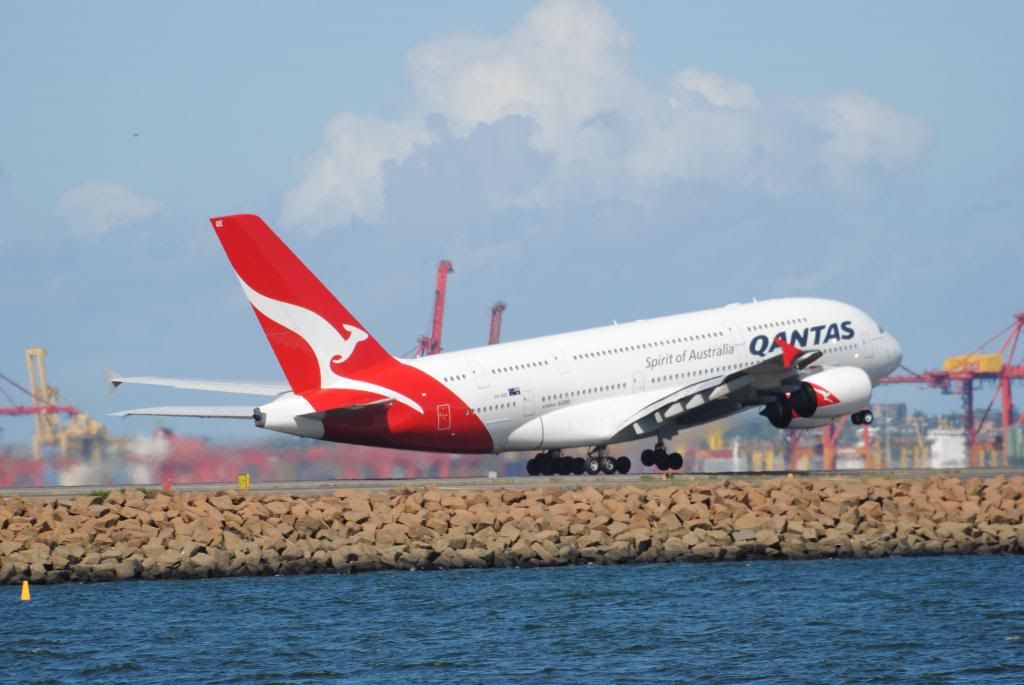 The FIRST time ever I saw a 747-8!! Great, quiet aircraft!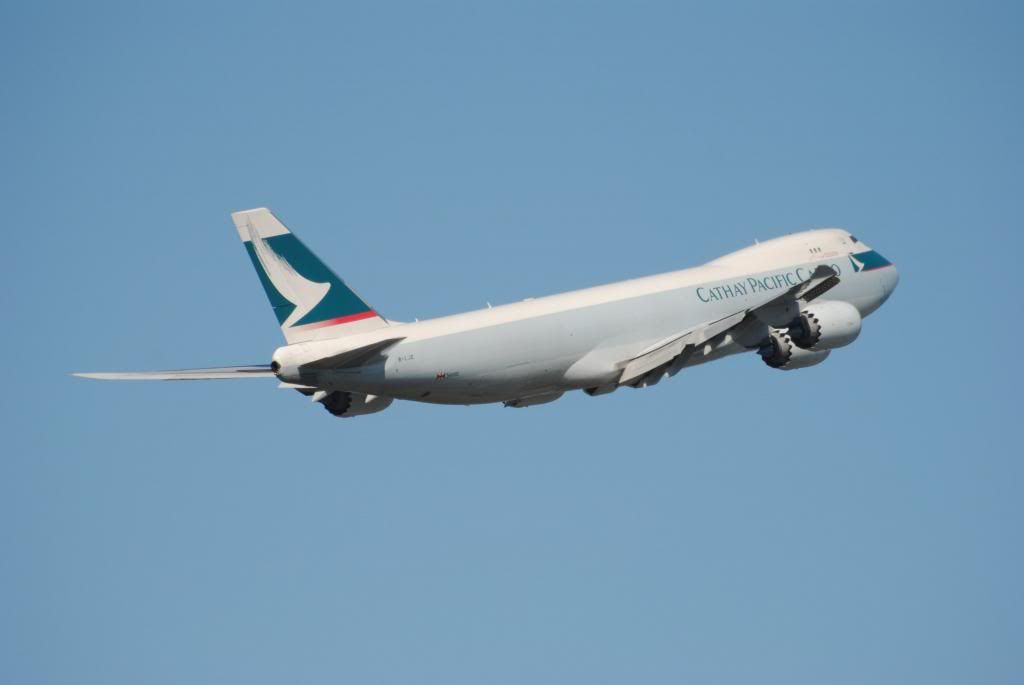 Taken at 500px!
Love the Pacific Blue livery!
These two pictures were not taken by me, in fact, I had gone to quickly "fertilize the bushes" nearby
Bernie took this picture, and intended on surprising me with it, but I saw him taking them!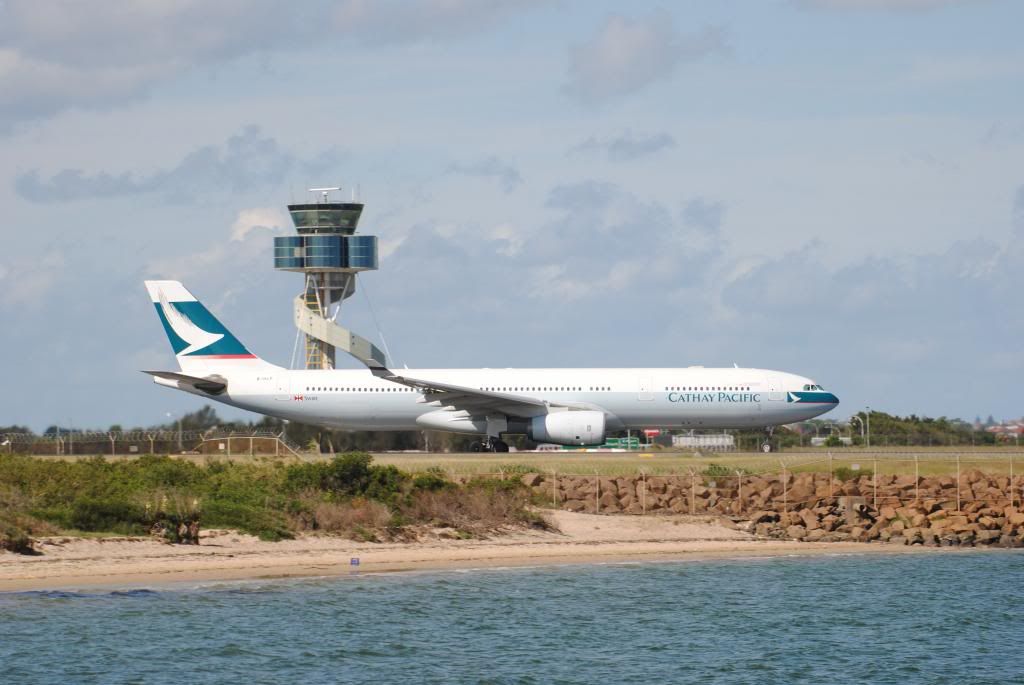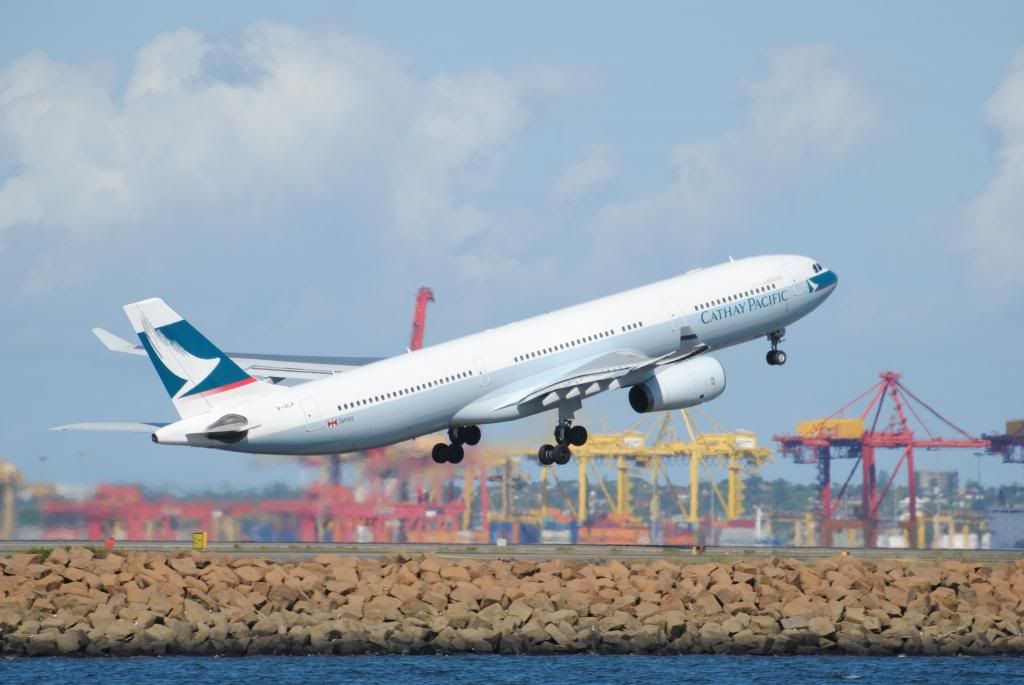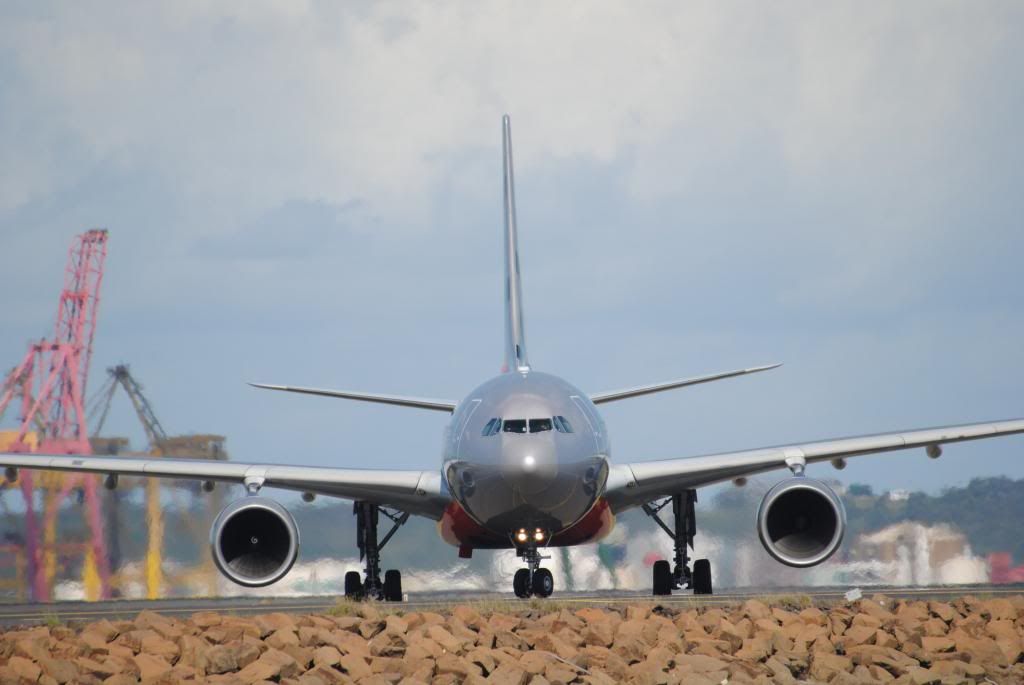 Gorgeous 777-200 heading to KUL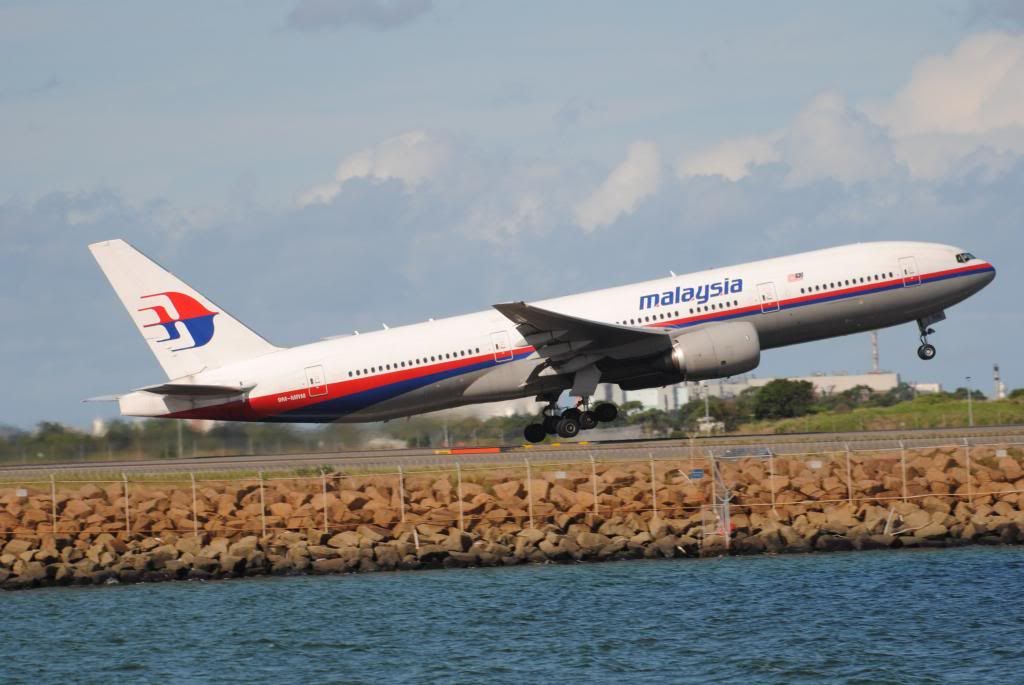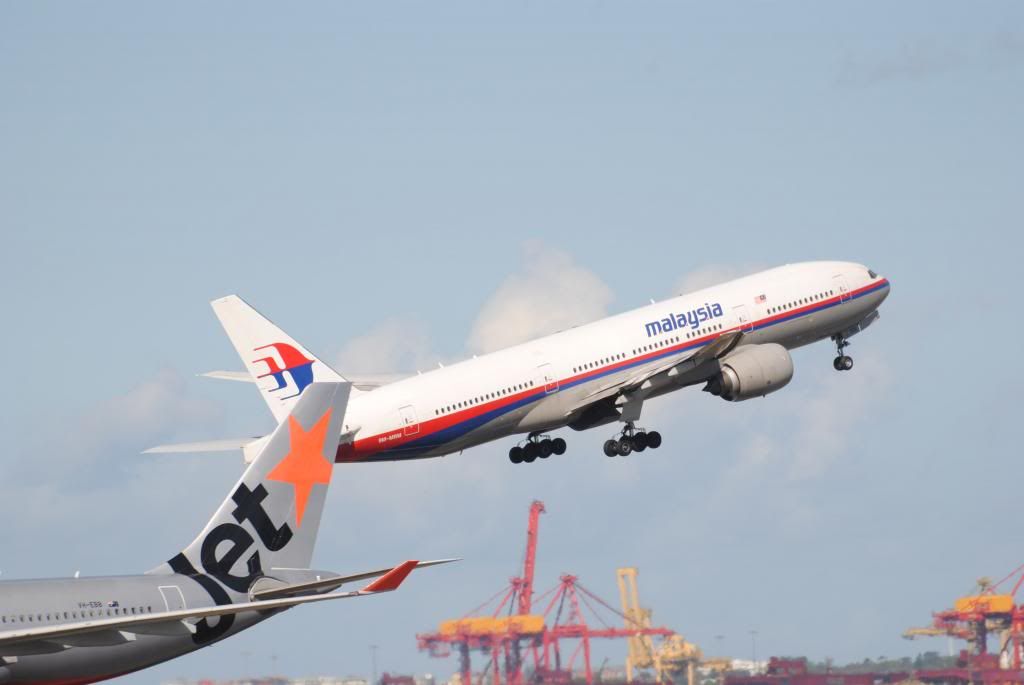 One of the best of today!! VS A346 doing the SYD-HKG-LHR route!
Another fantastic A346, this one belonging to Etihad, rocketing off toward Abu Dhabi.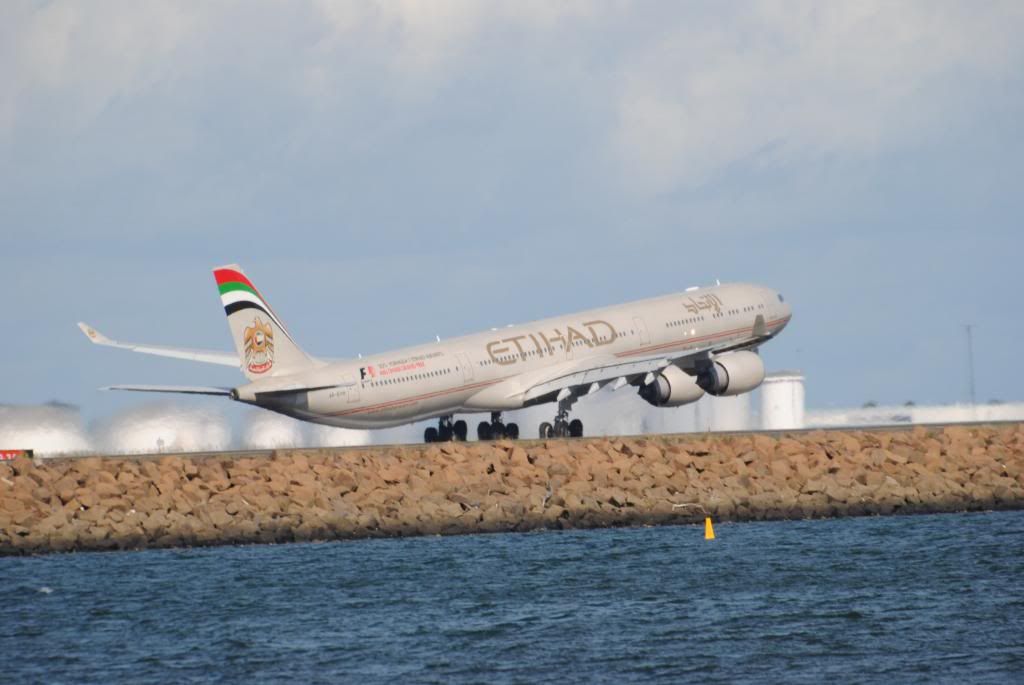 Look how my dad's 6-foot frame compares with a massive UA 744!
Talking about massive UA 744s.....
Another shot with my dad in the foreground!
Another QF 767
And... Another one of the kings of the skies. SQ A380 super gathering momentum to go off to SIN!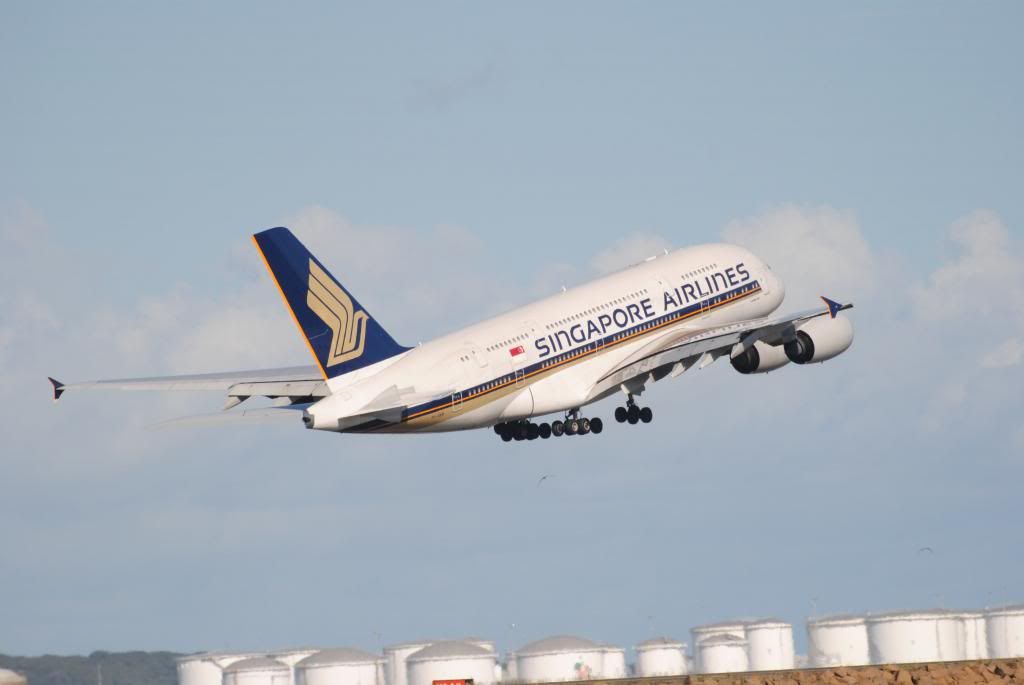 SYD's fantastic tower!
The In-N-Out, Aussie Style!!
The rest of these shots were taken the morning of departue, March 20th. Our flight, QF7, was set to depart at 2:20 pm that day.
Another fantastic super, this one belonging to EK.
I actually like this livery better than the new one. More striking!
The super lifts off.
Another one of the kings of the skies, this one being a Star Alliance United 747-400.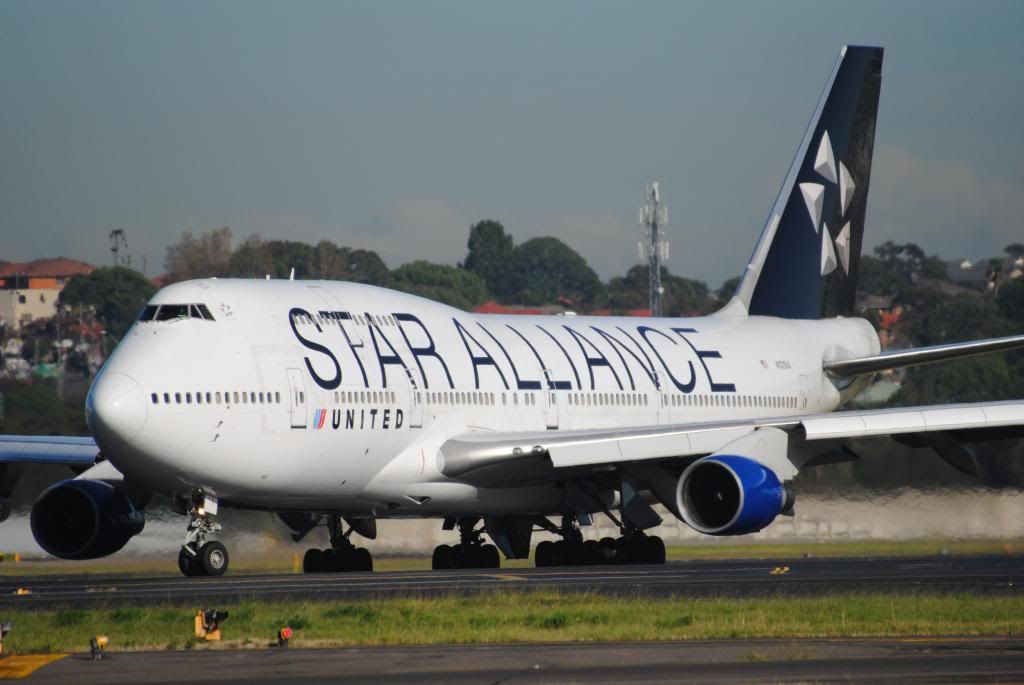 Cool!! Vietnam Airlines here in SYD.
Not Spirit of Australia, but "The Spirit of the Australian Team". Boxing Kangaroo was one of the many special liveries we saw today! We were very lucky, according to Bernie.
Close-up of this competitive kangaroo: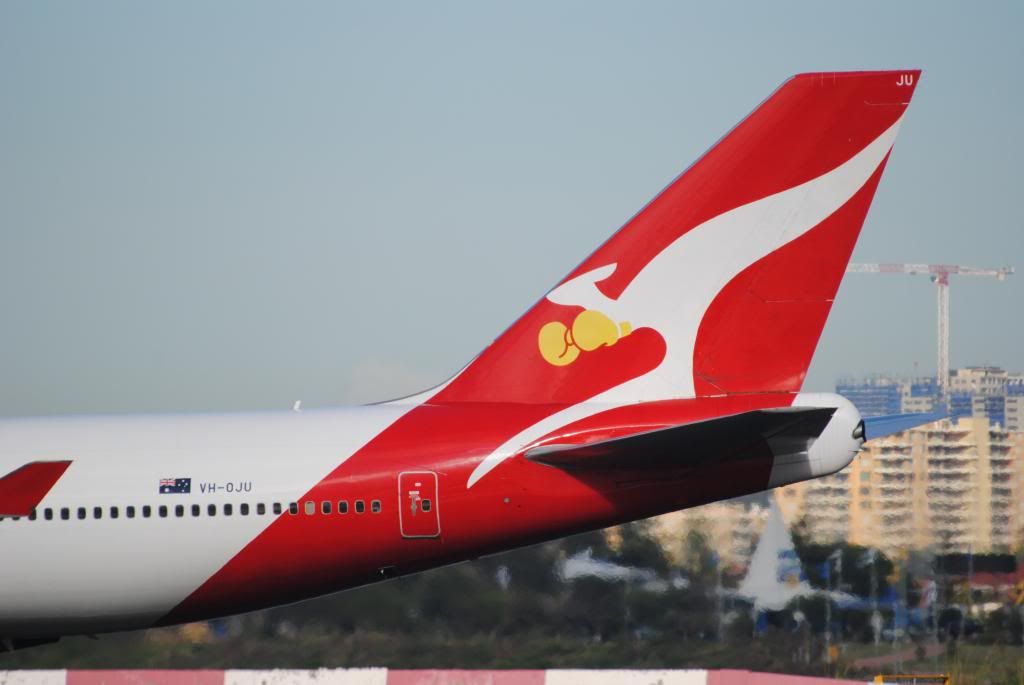 KAL 777-200 starting a 10+ hour flight to Seoul-ICN!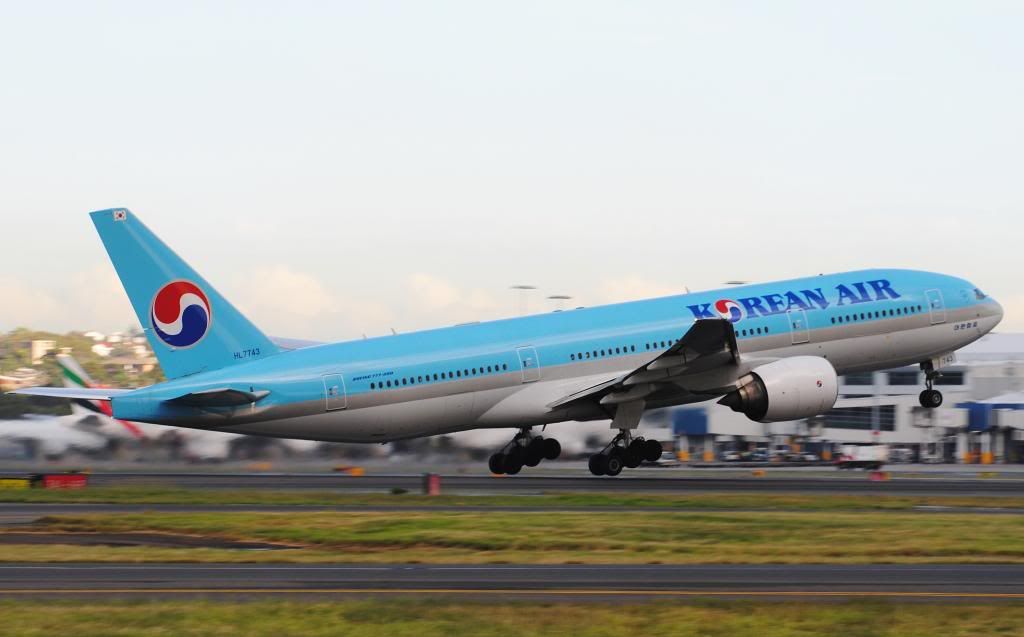 Man... This almost rivals the lineup at the International Terminal at ORD!
I think Air New Zealand has the BEST 767 livery, especially with the fantastic winglets!
We checked in, and went up to the viewing deck at SYD with Bernie. Here are some shots taken there, while Bernie was showing me the basic features of "Lightroom", which was a very cool program!
My first view of VH-OEH "Hervey Bay" which would operate the longest 747 route to date today, our 15 hour flight to DFW.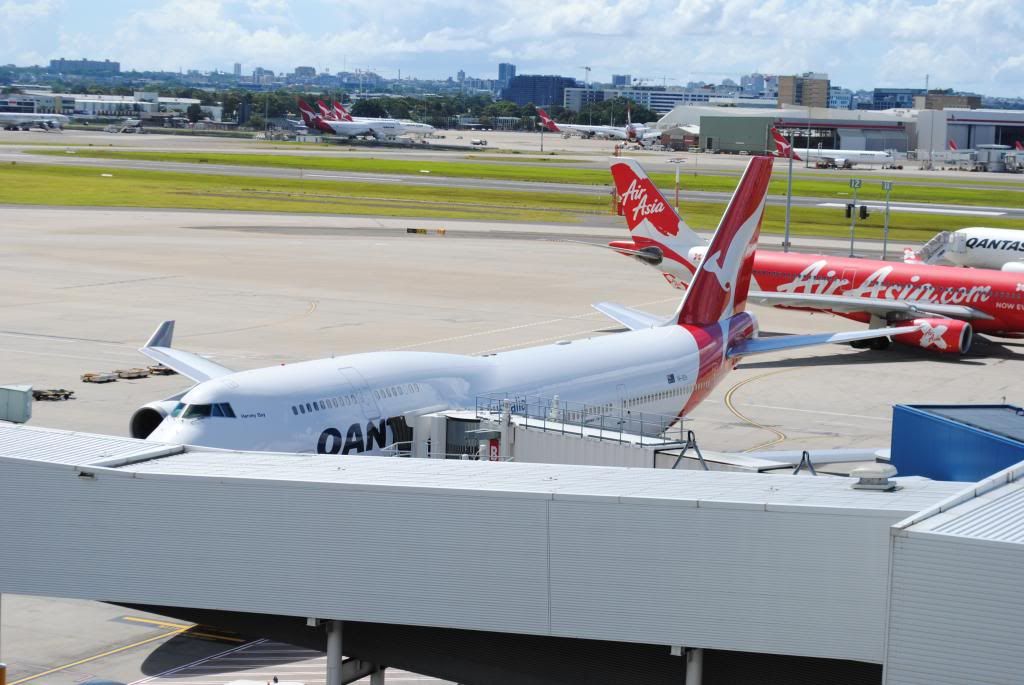 A look at the departures from SYD at the time. Our flight wasn't posted yet.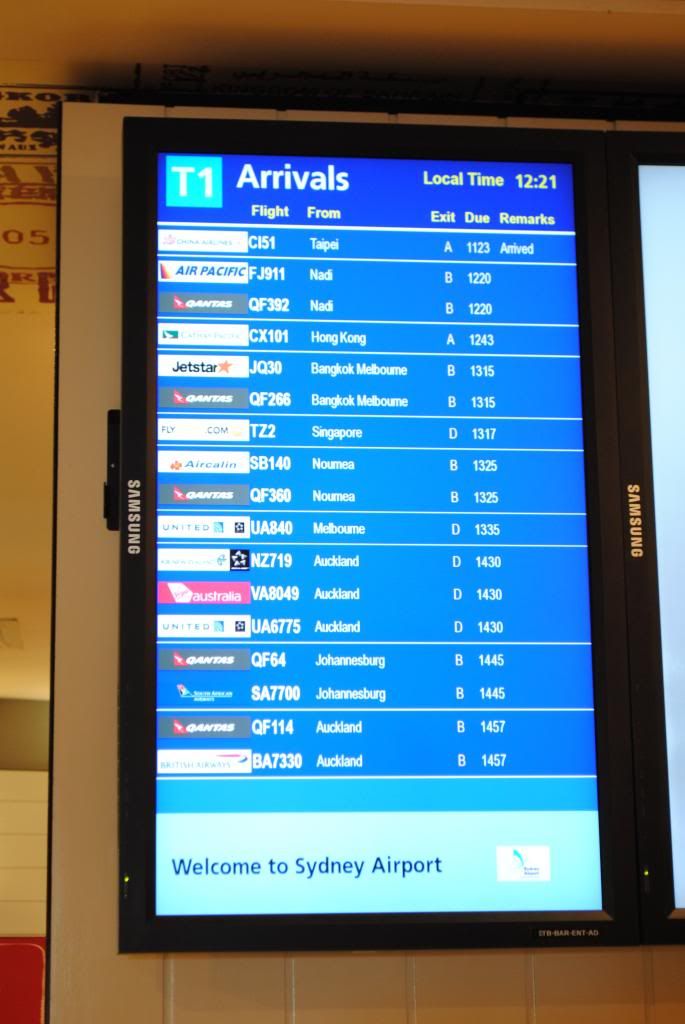 Still in the old livery, but pretty cool.
There's our flight!
We then said goodbye to Bernie
, and went through security. This was taken in the McDonald's inside the VERY impressive SYD International Terminal.
Virgin Australia's flight #1 to LAX operated by the majestic 777-300ER, followed by SQ's Super A380. SYD has it all!!
Another look at departures at the time:
I was VERY impressed by this board!!
Sadly QF#5 is gone now
Parked next to our gate is Scoot's 9V-OTA, which would later operate TZ's service to SIN.
Our first look at "Hervey Bay", the 747-400ER!
That's SYD's diversity in a nutshell!
Another look at 9V-OTA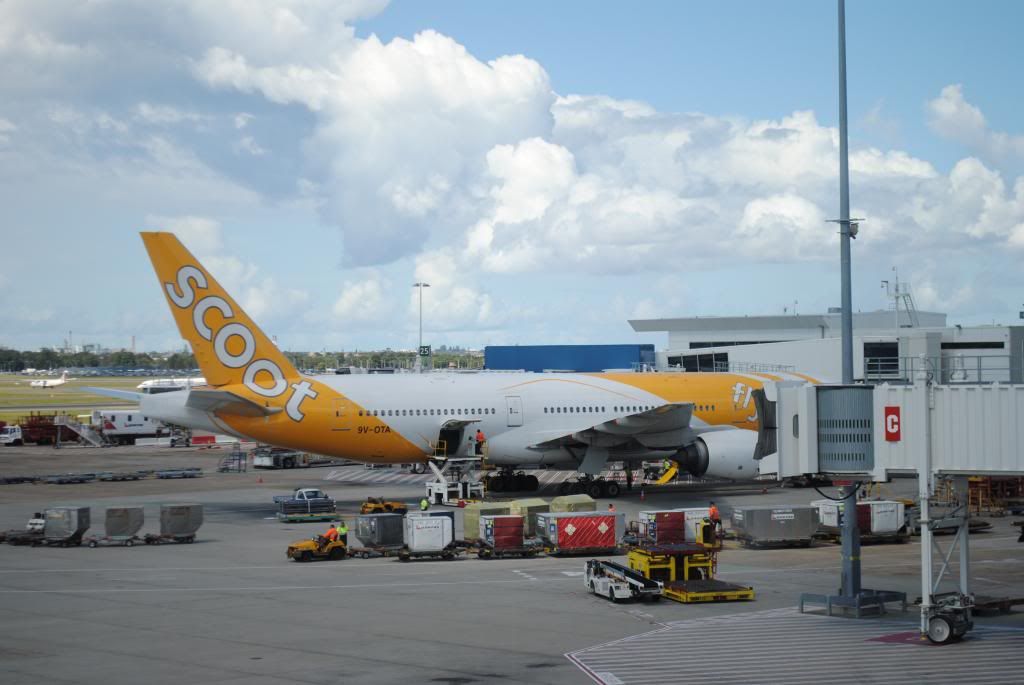 Continuing on the next post!