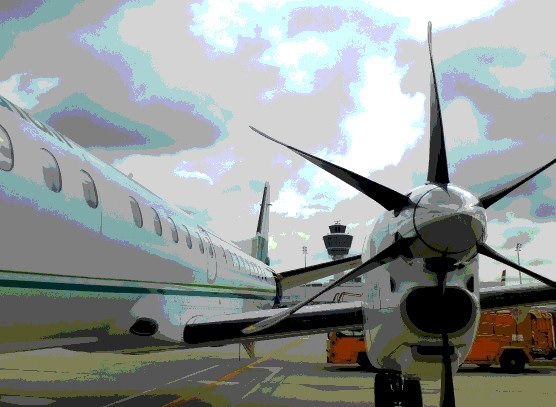 Map generated by the Great Circle Mapper - copyright © Karl L. Swartz
Intro
Back in May 2012, I missed a Wizz Air flight from London/Luton to Gdansk because I had been stranded in Singapore
(more details can be found here)
. After explaining the situation and sending some documents, the low-cost carrier transferred the amount paid for that flight as a credit for future travels to my Wizz Air account. However, the credit was only valid until yearend, so I decided to use it on a trip to Romania in September.
The main targets were
Carpatair
and its
Saab 2000
on the
Munich-Timisoara
route, though. And I tried to include a flight on
Tarom
as well so that I would get three new airlines. The Romanian national carrier offers late evening flights from Bucharest to numerous domestic destinations, mostly operated by ATRs, but also 737s and A318s, so there were many options to choose from. Finally, I decided to fly
Munich-Timisoara-Bucharest
on
Carpatair
and
Bucharest-Cluj/Napoca
on
Tarom
. I had picked
CLJ
for the night stop because I could book a well-timed onward flight to
Dortmund
on
Wizz Air
on the next day, plus a
Dortmund-Munich
flight on
Germanwings
. Surprisingly, the equipment on the short Tarom flight turned out to be an A318 - not a new type for me, but definitely more interesting than an ATR.
I booked all flights on the carriers' websites which was easy and convenient in any case. After the itinerary had been completed, I was looking forward to three new airlines and four new airports.
Saturday, September 2012
Munich (MUC) - Timisoara (TSR)
Carpatair V3 322
Scheduled times: 11:50-14:40
Actual times: 11:56-14:37
Flight duration: 01:21 (hrs)
Distance: 483 miles
Economy Class (single class), seat 16A
Saab 2000
YR-SBE (MSN 041)
First delivered to Crossair in 11/1996 as HB-IZX
1st flight on YR-SBE
1st Saab 2000 flight
141st airline
Former appearance:
View Large
View Medium


Photo © Roman Doleys
Checking in online wasn't possible for flights from Munich, but I had been able to select my seats during the booking process (free of charge, btw). When I arrived at the check-in area, there was no need to queue up and I quickly got my boarding passes.
My plane arrived on time - it turned out to be
YR-SBE
, built in 1996:
Boarding commenced as planned and a bus brought us to the long desired Saab 2000 which is a nice looking aircraft in my opinion. Powered by Rolls Royce:
YR-SBE
has recently been retired (fleet down to four frames) and is intended for Darwin Airlines: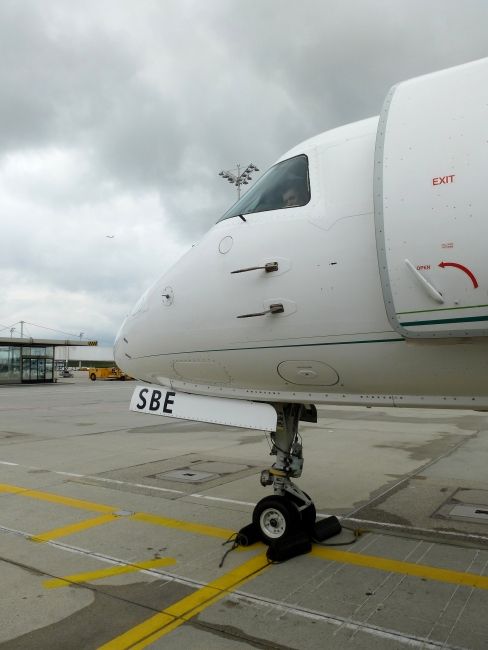 Interesting perspective: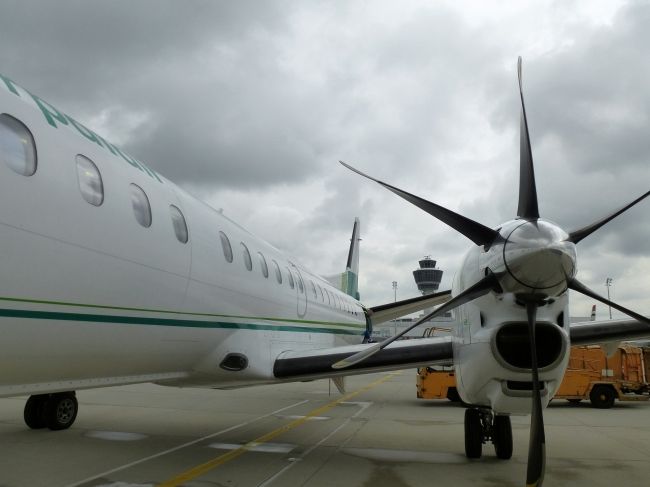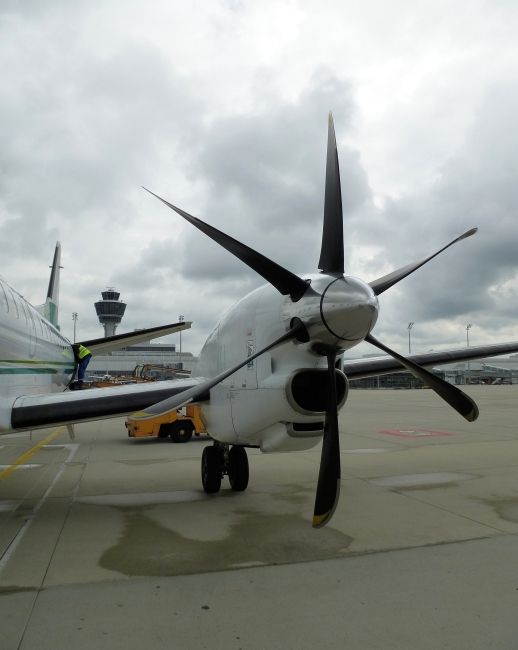 The cabin was equipped with dark blue leather seats and seemed to be in good shape: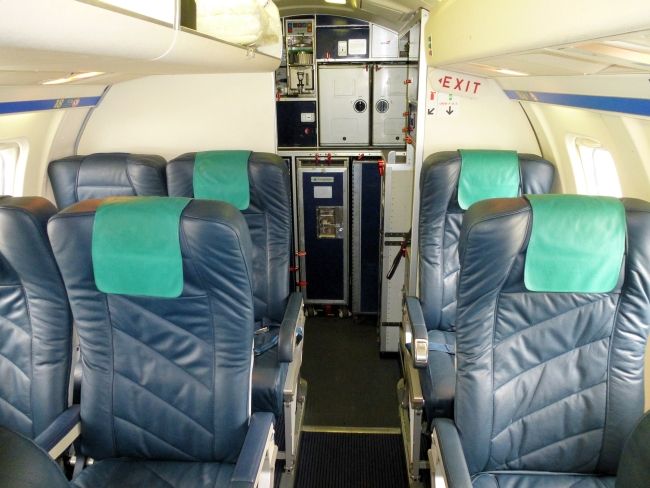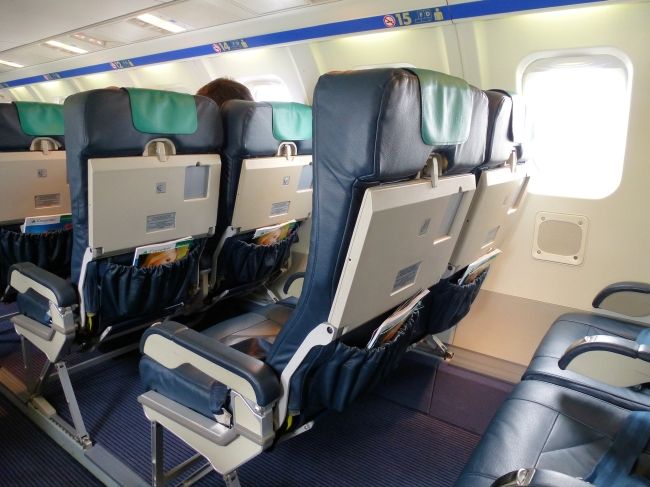 I found the seat rather comfortable...
...and legroom was absolutely sufficient, too: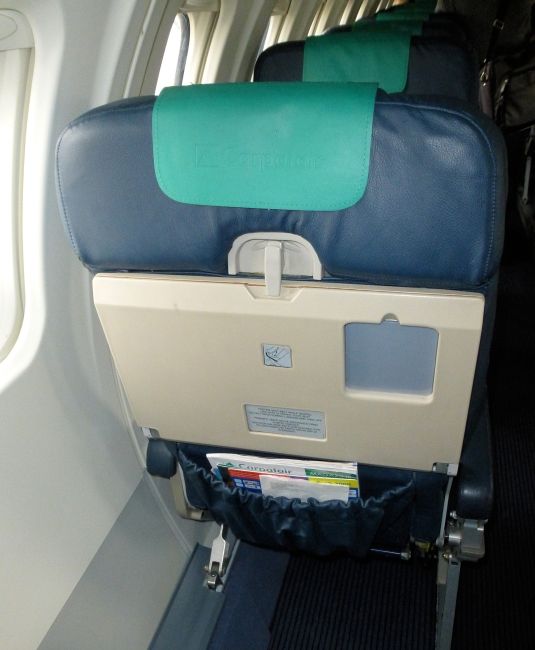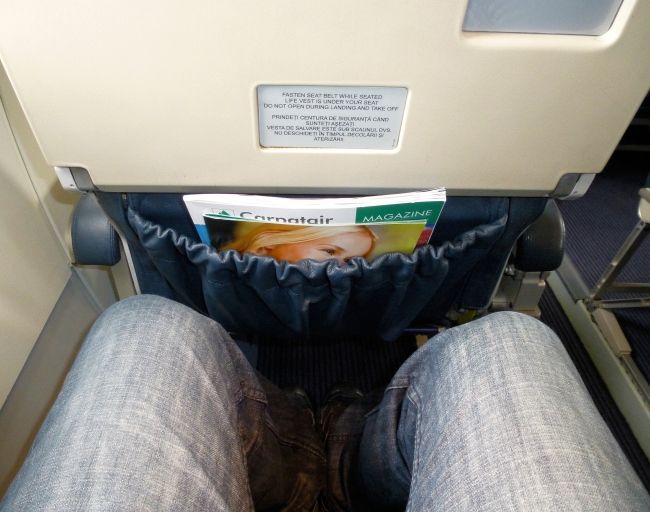 Just behind the wing, perfect location: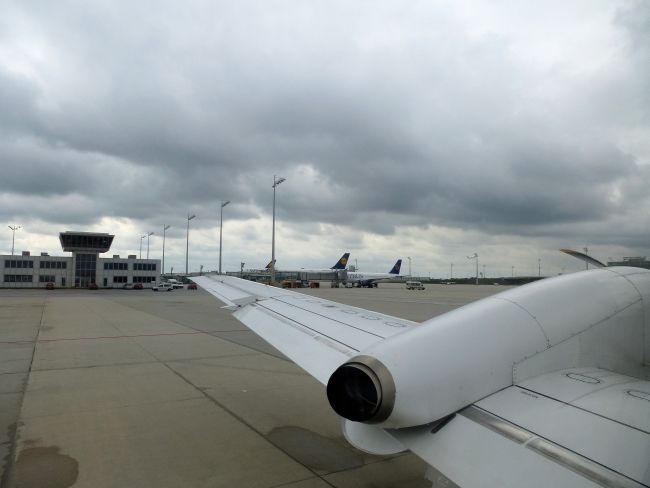 I found the noise level on the Saab 2000 more pleasant than on modern ATRs or Dashs - both on the ground and in the air. That's what I had already noticed on the Saab 340.
5B-DCG is the newest A320 in the Cyprus Airways fleet: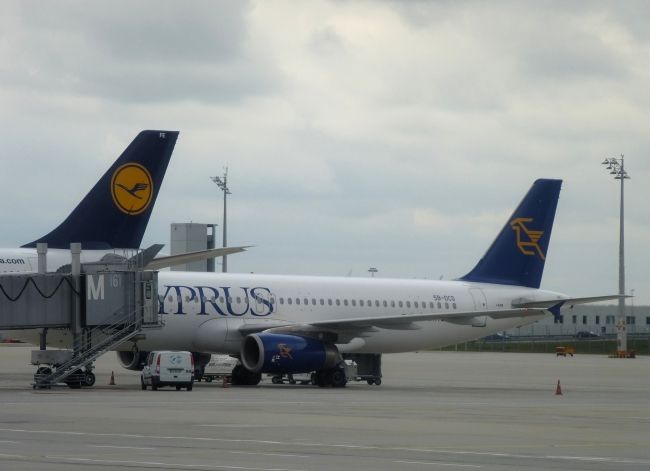 British Airways A319 in "Dove" colors plus a regular frame: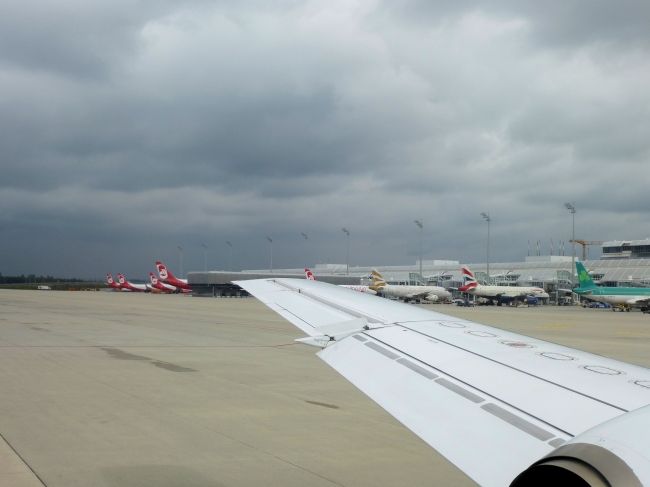 Rossiya A319 and Etihad A330: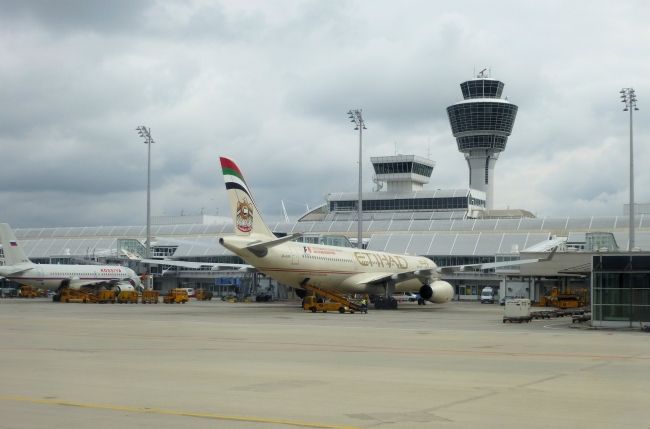 Unfortunately, the flight attendant noticed that I was taking pictures during taxi and asked me to turn off my camera. Well, of course I agreed.
Airborne:
Thick clouds ahead...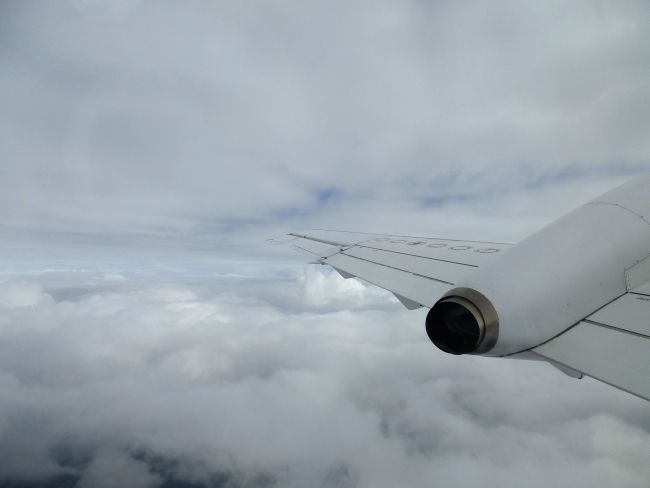 That looked much better: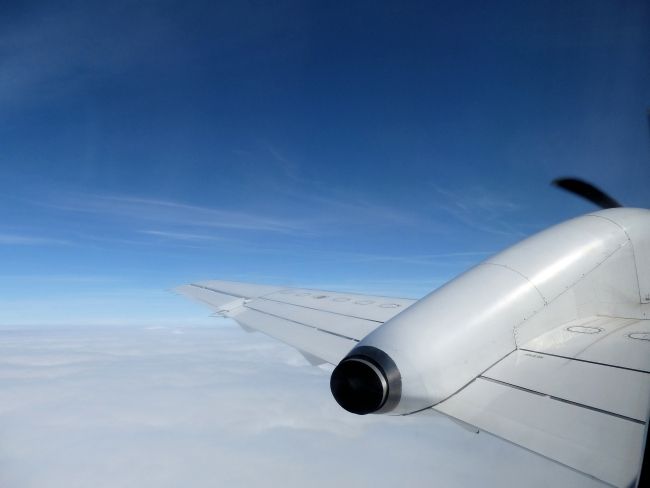 A Romanian English-language newspaper was offered shortly after takeoff:
Safety card:
Inflight magazine and shopping guide: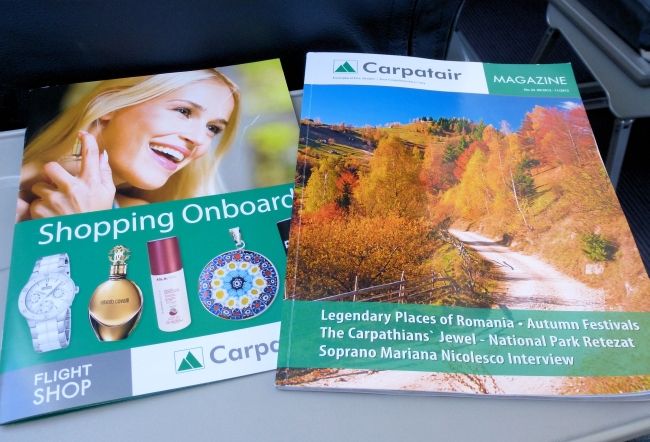 The former's most interesting page - no complaints this time: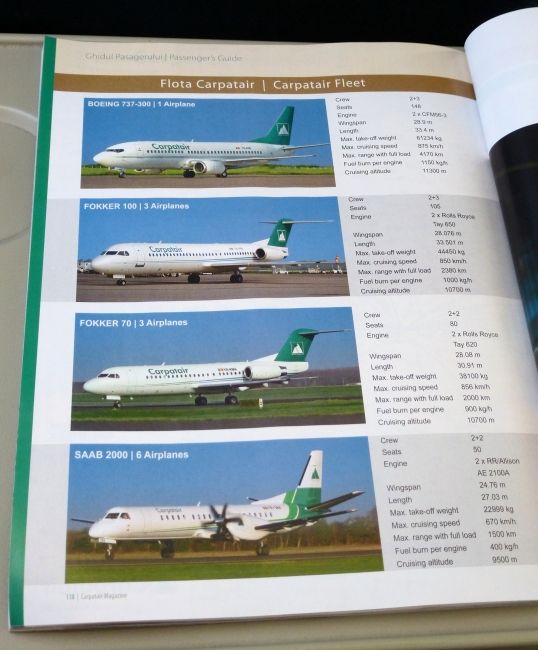 Since September 2012, two Saabs have been retired, all Fokker 70s have left the fleet and two ATR 72-500s have joined the fleet. One of the latter made a crash landing at Rome in February, unfortunately, while operating for Alitalia.
Cool stuff on offer in the shopping magazine: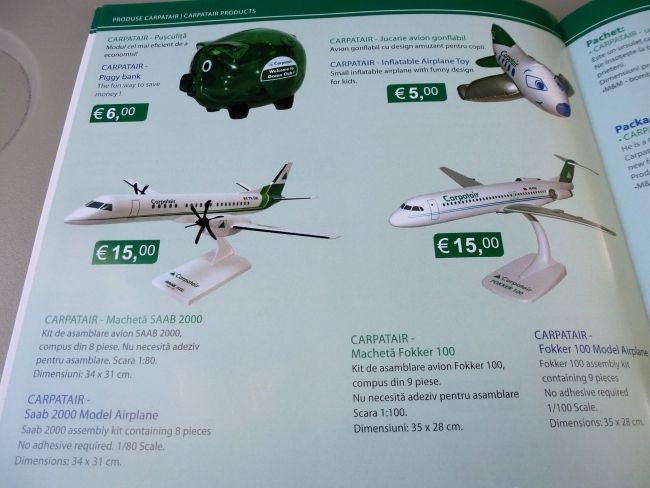 Carpatair serves drinks and snacks free of charge, except for alcoholic beverages: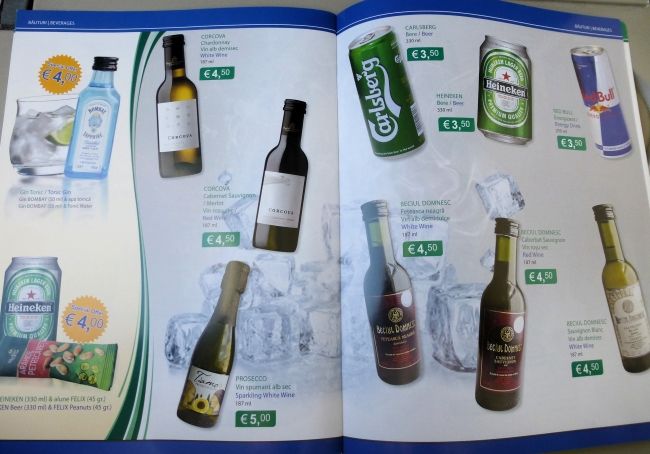 The friendly flight attendant soon distributed tasty sandwiches (ham, cheese & lettuce on tomato bread) and offered various drinks:
After I had ordered a (tasty) black tea, she asked whether I'd also like a cold drink. So I ordered an orange juice and then she asked:
"Do you need anything else? One more meal?"
Very attentive!
Very nice scenery:
Quite healthy load:
You don't need to fly First Class on certain carriers to get a loo with a view: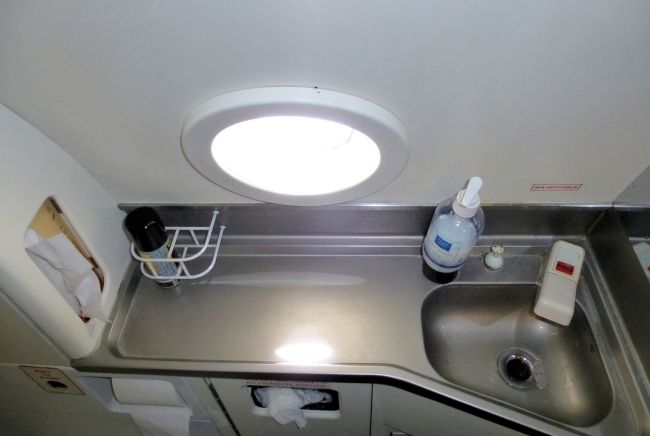 Only a few more minutes to go:
It soon started raining, so it was impossible to take decent pictures during landing. Welcome to Timisoara Airport: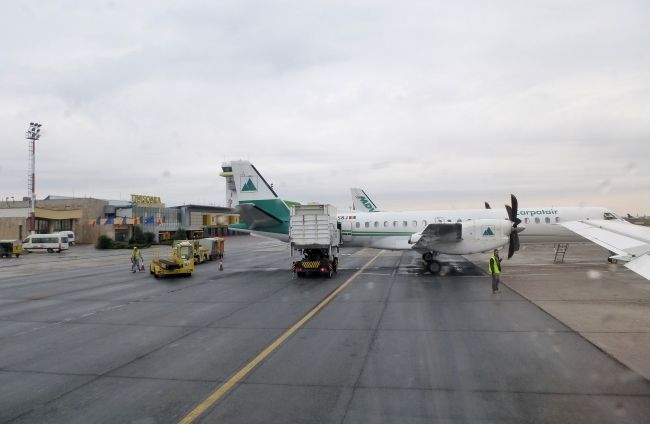 Can you imagine that these airlines are partners?
Saturday, September 2012
Timisoara (TSR) - Bucharest (OTP)
Carpatair V3 204
Scheduled times: 16:30-17:30
Actual times: 16:16-17:17
Flight duration: 00:54 (hrs)
Distance: 248 miles
Economy Class (single class), seat 16A
Saab 2000
YR-SBJ (MSN 018)
First delivered to Crossair in 06/1995 as HB-IZK
1st flight on YR-SBJ
2nd Saab 2000 flight
Former appearances:
After arriving in the small terminal building, I quickly realized that there wasn't much to do in the crowded central airside area. So I went straight to the domestic departure gate area - where you can only find a limited number of seats and only one bathroom (one cabin!) for each gender: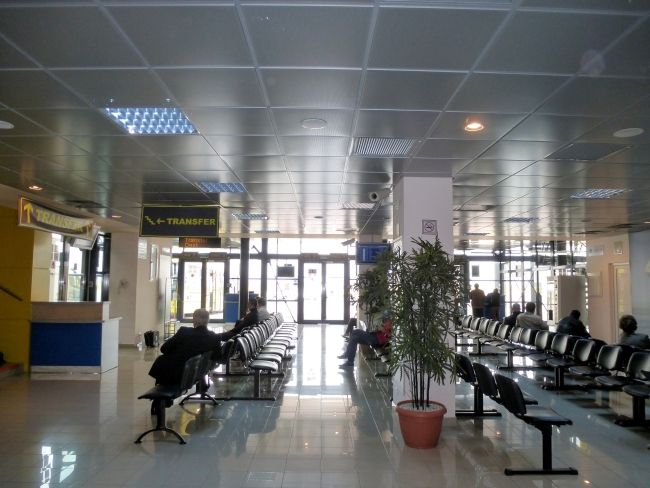 At least I could follow the aircraft movements: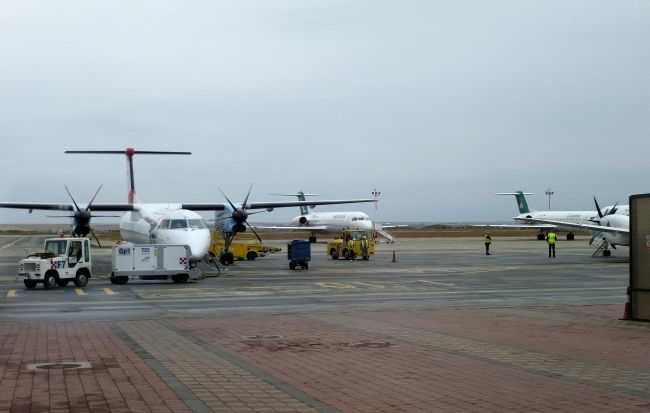 Carpatair's one and only 737-300: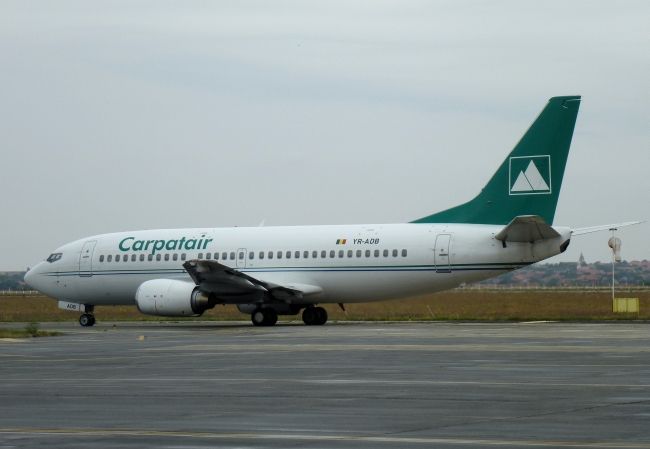 Boarding commenced rather early, but I certainly didn't mind.
YR-SBE
had left a while ago, so I was looking forward to a new registration. It turned out to be
YR-SBJ
: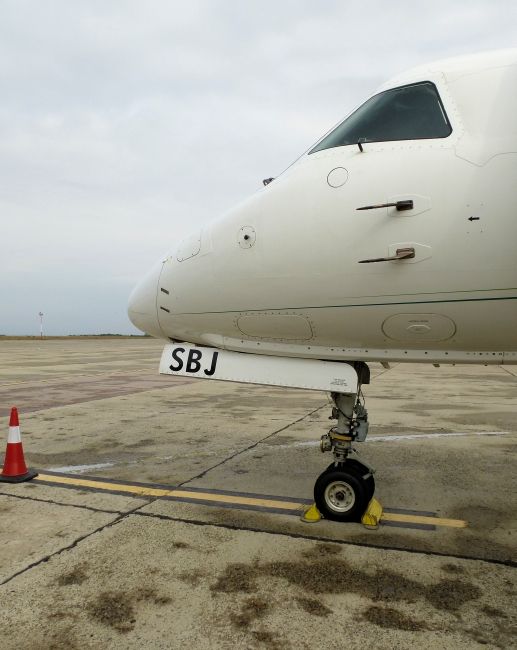 Once again, I received a friendly welcome at the door. The interior of the plane was identical, but there were less passengers on board this time. Interestingly, I was surrounded by a few Carpatair pilots and cabin crew members.
The apron was rather deserted now: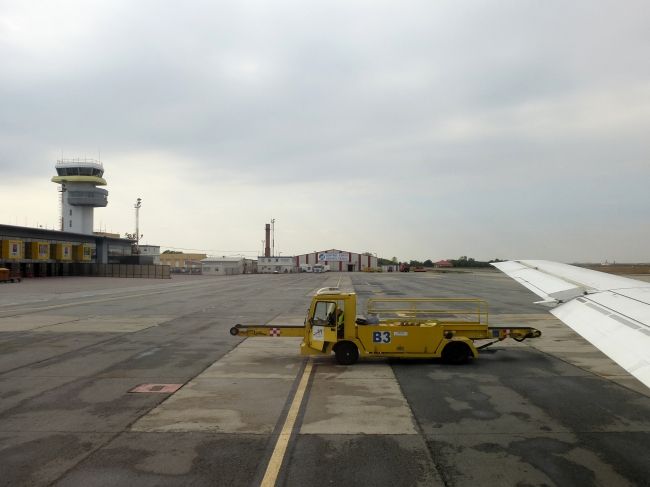 Climbout over large fields:
Carpatair also serves free drinks and snacks on domestic hops: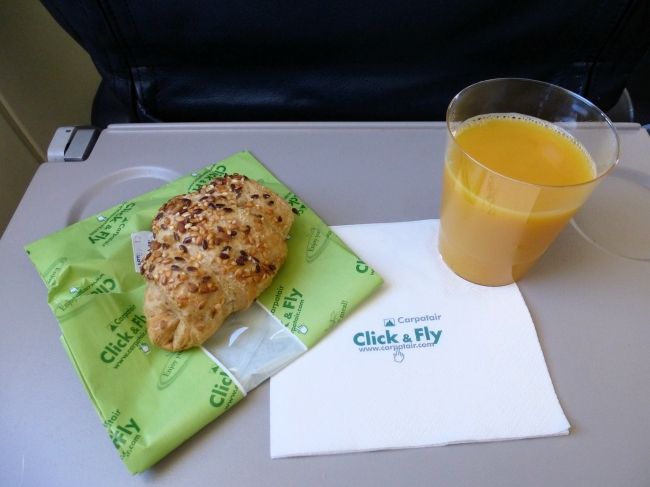 Nice scenery: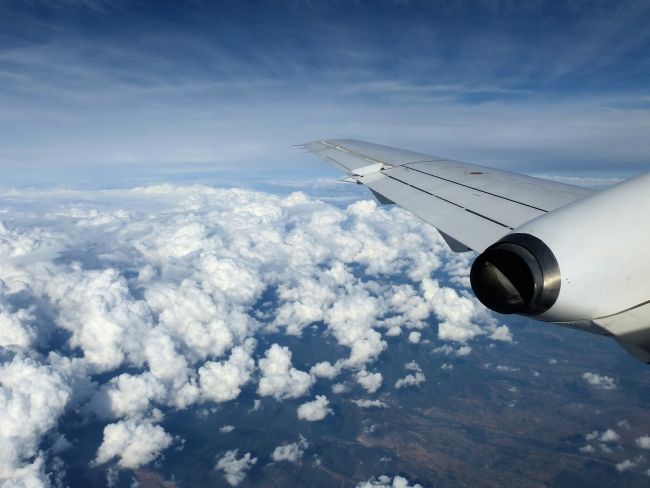 Large industrial park: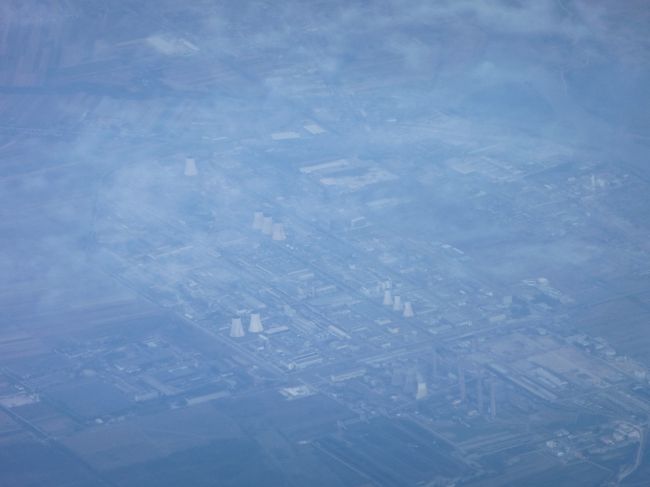 Outskirts of Bucharest:
And here's the airport: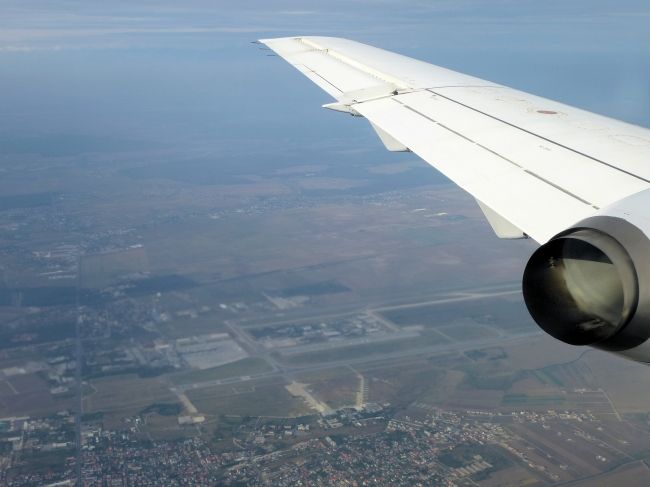 We made a wide left turn and approached the airport from the East - but now I was facing the sun and couldn't take decent pictures. On the way to the parking position:
One of Tarom's A310s which is leased out to the government: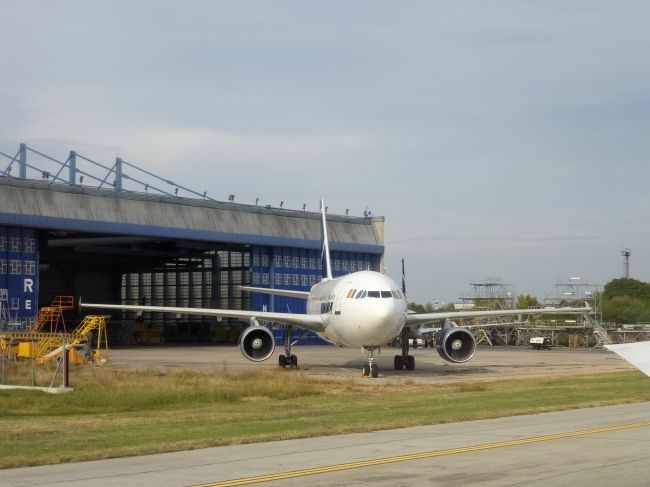 Nice line-up of Tarom 737s: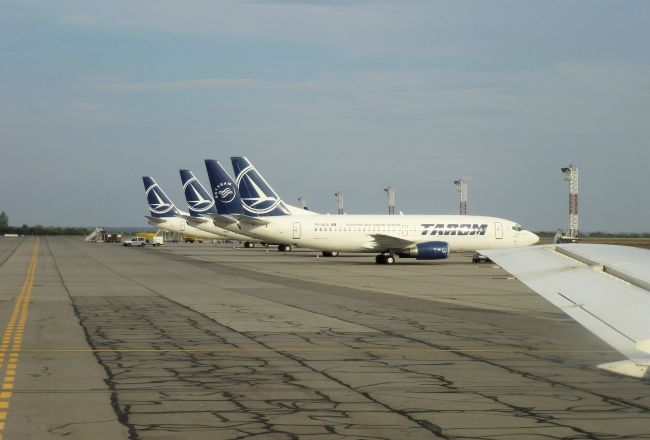 We came to a stop next to Air Bucharest's one and only aircraft:
Goodbye,
YR-SBJ
:
After arriving in the terminal, I quickly found out that it wasn't possible to stay in transit. I had already checked in online and printed the boarding pass for my Tarom flight, but the domestic departure area was in a separate section and I had to leave the airside zone.
When I tried to pass security at the domestic concourse, an unfriendly female officer refused entry after checking my boarding pass. I insisted that I was having a valid boarding pass, but it was pointless. Her English was very limited and I started assuming that it simply wasn't possible yet to go to the domestic gates. A police officer finally confirmed exactly that and explained that access would be possible two hours or so before departure. Since the few domestic evening departures leave within a period of about an hour, this policy makes sense, I guess.
The main terminal building: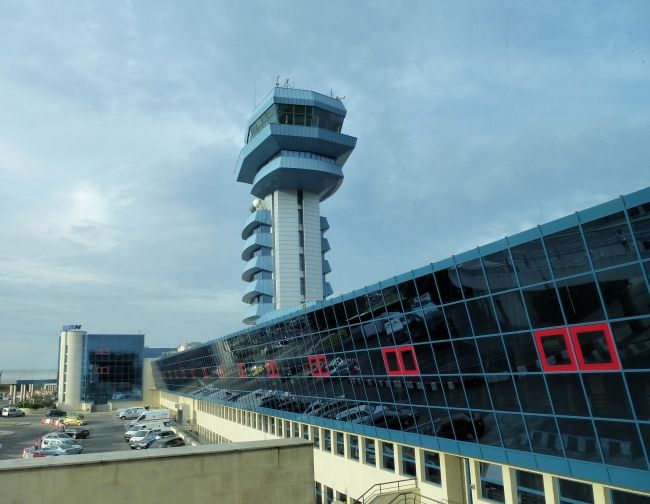 Spotting wasn't possible in the public area and there wasn't much else to do either. I was glad when I could finally pass security and head to my gate.
[Edited 2013-04-30 11:22:27]