B A C K G R O U N D
I was originally supposed to go to India with my wife but she recently changed jobs and couldn't get time off. I still had my week of vacation so what better thing to do than go flying and spotting ?
After a few days in Dubai and Bangkok, my next flight was at night to Seoul but what to do in the afternoon since I had to check out from my hotel anyway ? Someone recently posted a report on here about EgyptAir's 77W so what better way to spend the afternoon for me than doing a short hop to Kuala Lumpur and back ? I would log two more 777s and be able to write some more reports.
My first flight on EgyptAir was on 13Jun01 and I did write a report but without pictures. I wanted to compare to see what they were like now and to try their 77W. This continues my effort of posting reports on 777 carriers that I have flown on previously but didn't not take pictures when I made my original report.
T H E F L I G H T
Date : 19 April 2013
Route : Bangkok BKK – Kuala Lumpur KUL
Distance : 754miles
Flight : MS 960
Flight Time : 1:55h
Dep. Time : 14:57
Aircraft : Boeing 777-36N/ER
Registration : SU-GDO
Dep. Gate : G 2
Seat : 22A
Inflight Entertainment : Moving map, video games, telephone.
212th flight on a Boeing 777; 17th on a Boeing 777-300/ER
Flown on 120 777 aircraft (frames)
I went to check in about two hours before the flight and there was no on in line which was great. After a few phone calls by the agent I was given a boarding pass with a window seat. The boarding pass was issued on LH paper which is too bad as I prefer each airline's own paper boarding pass.
There was no line in security or passport control so I was thru very quickly. I spent my last few baht on a soda as I was thirsty and then headed to the gate. There were not many people there and I figured that this was not going to be a very full flight.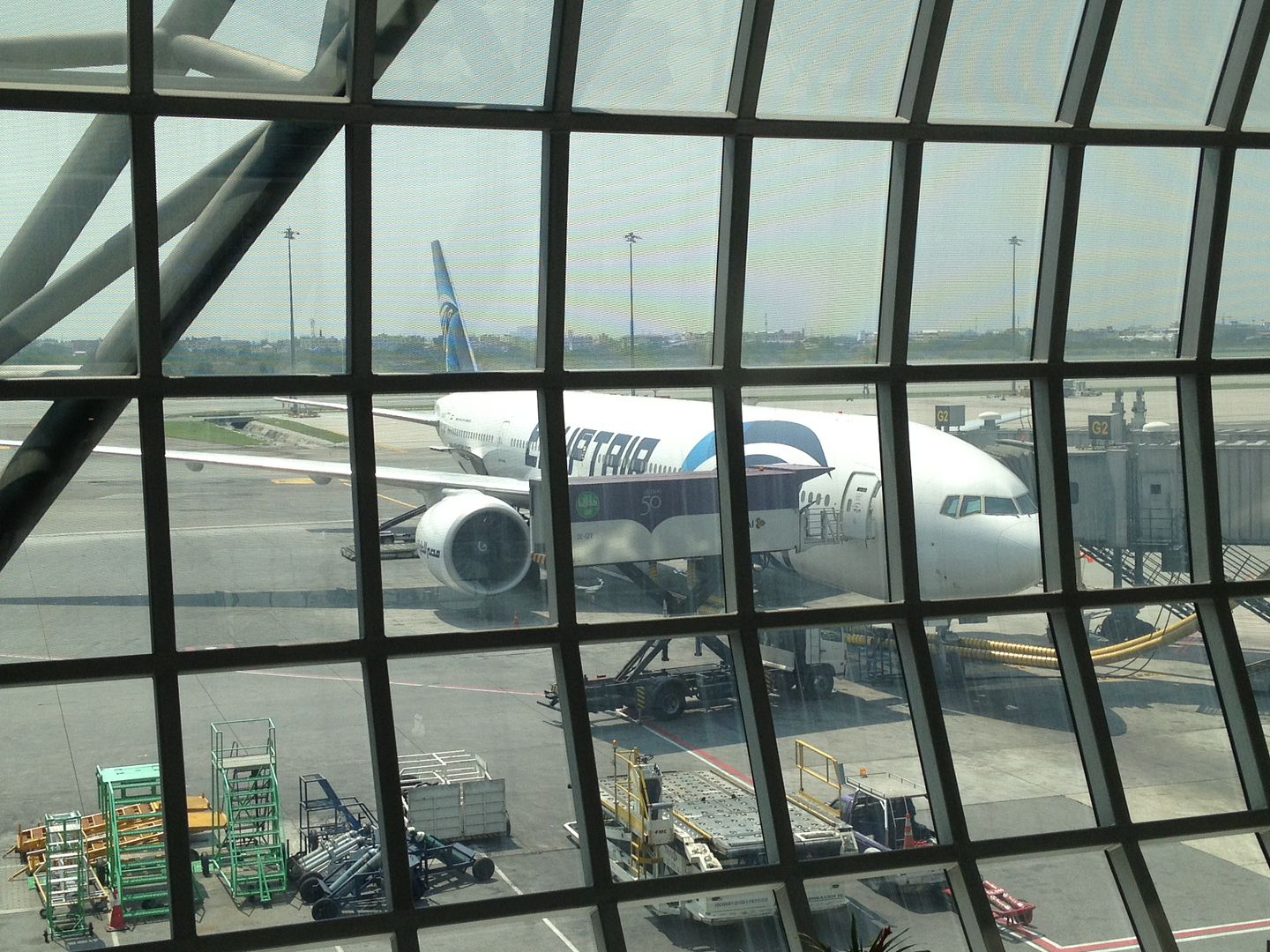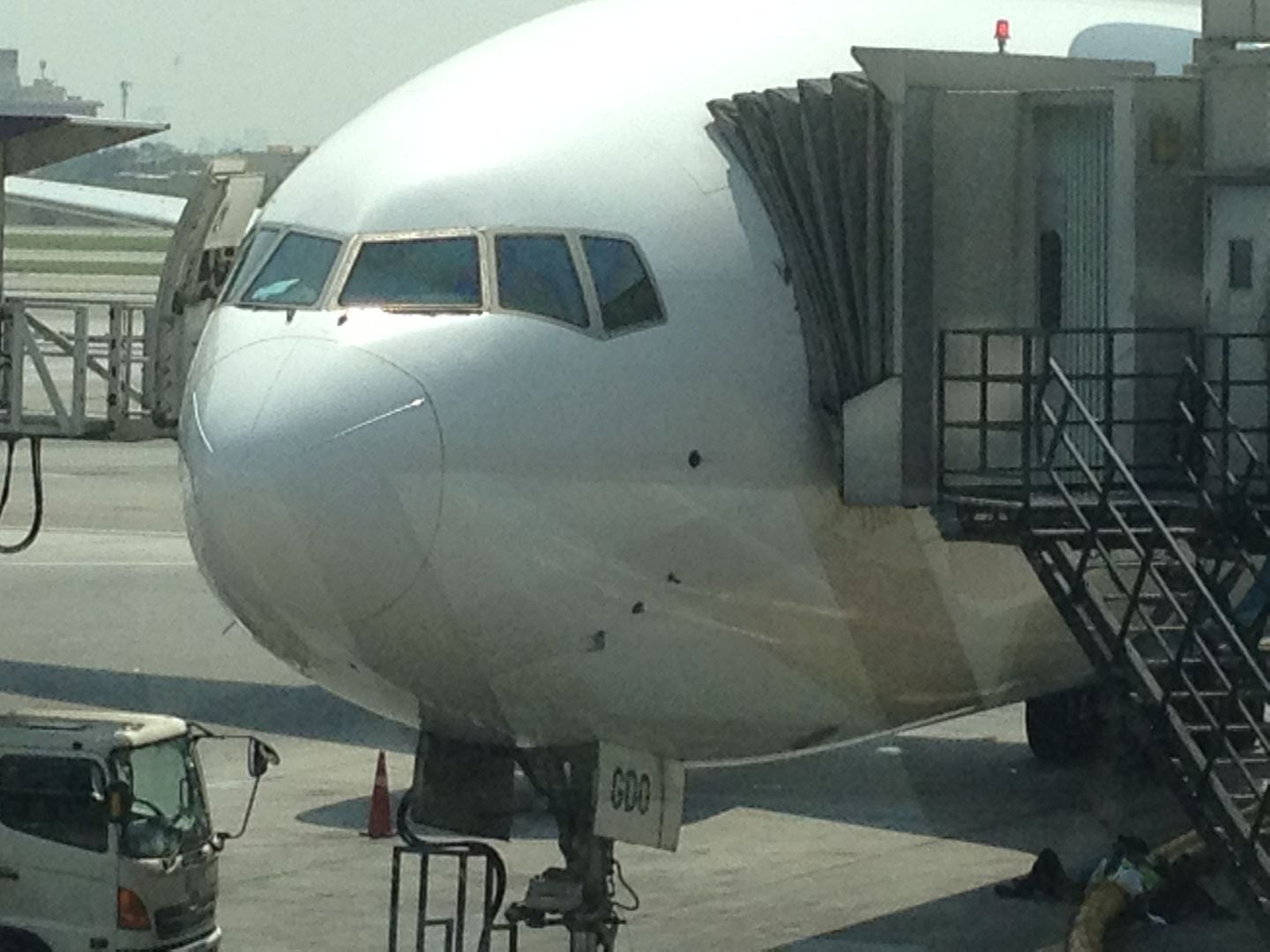 Boarding started about 55 minutes before departure and first people who had started in Cairo were invited to board. Then people who needed extra time and then status holders. There were very few people in the above groups so it was soon time for me to board. I usually try to board early so that I can take pictures of the cabin and my seat before it gets too crowded.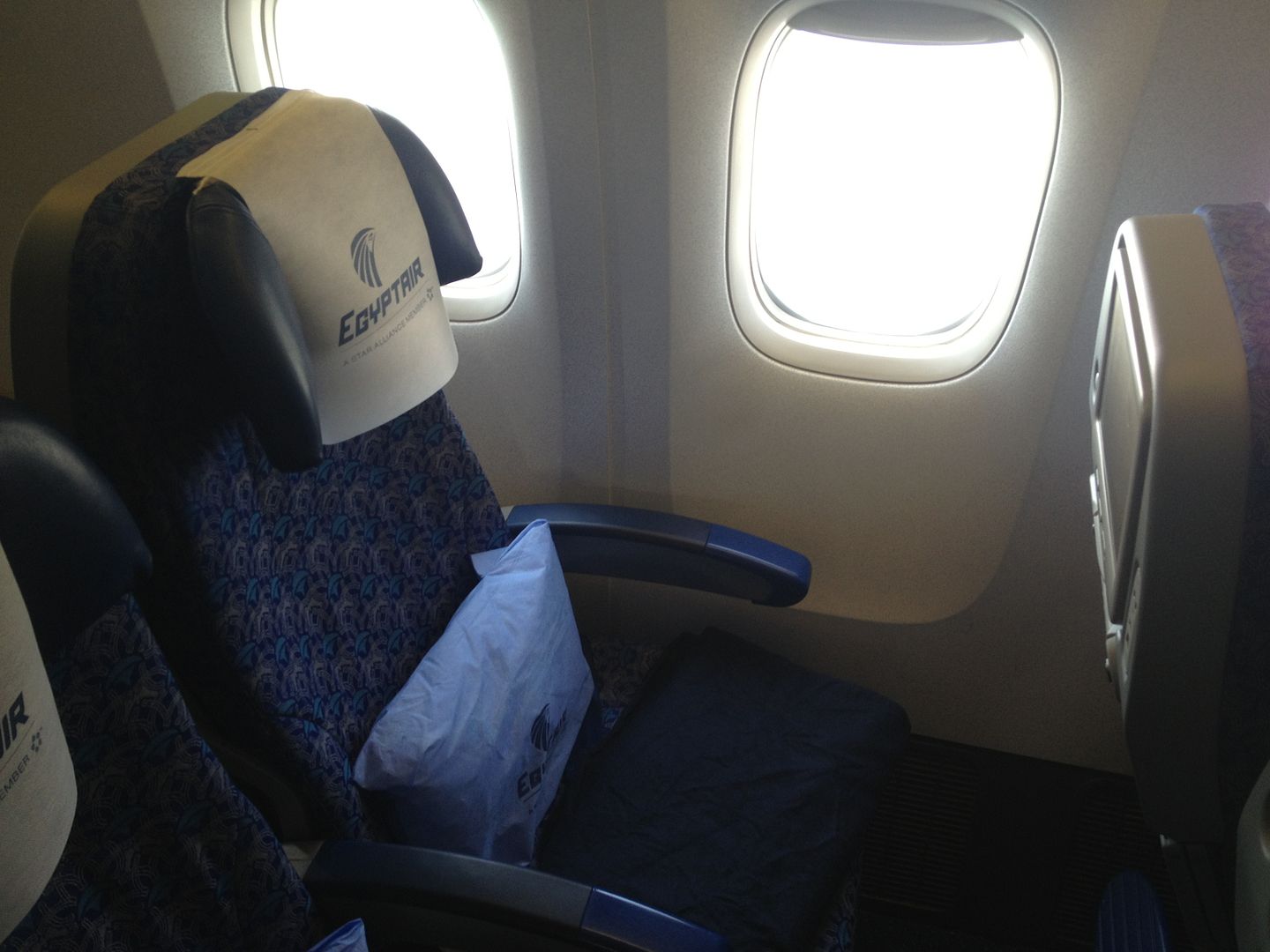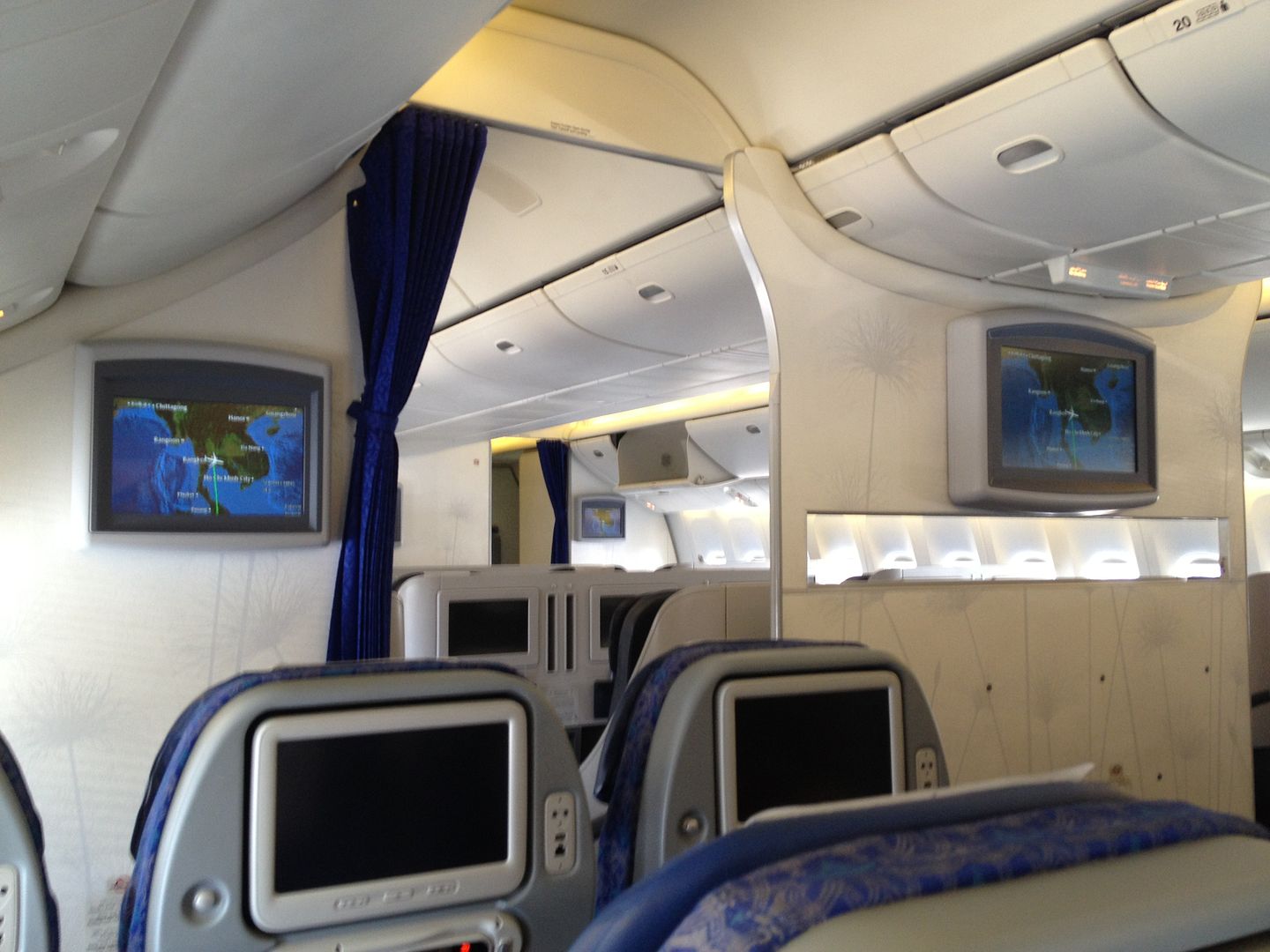 There was a pillow and blanket on every seat even for this short flight. The seat was comfortable and had lots of legroom. There was a footrest and a large screen in front of me with USB port, headphone jack and control for the IFE system. I prefer the headphone jack in the armrest rather then the seat in front but I didn't use it at all during the flight.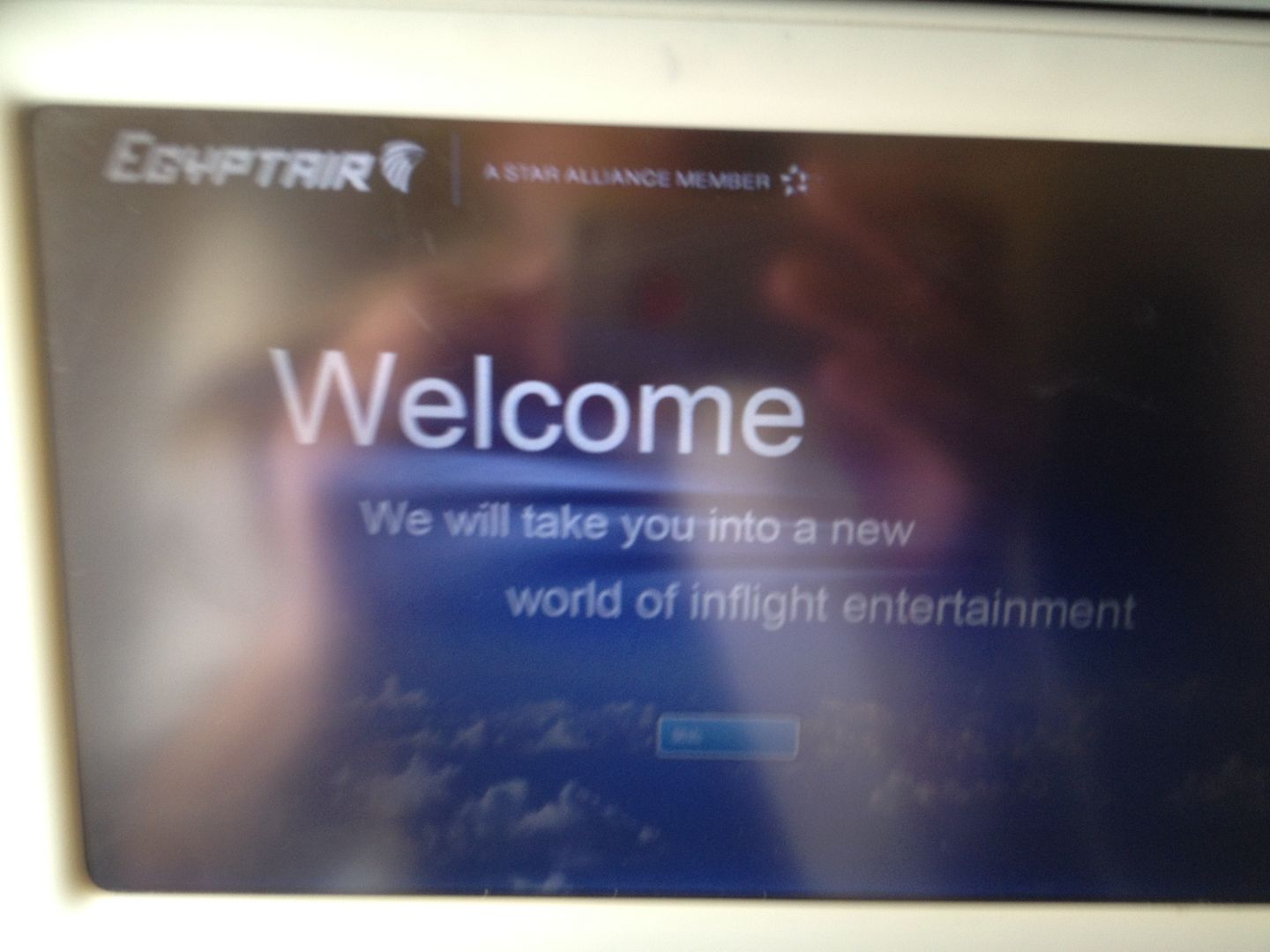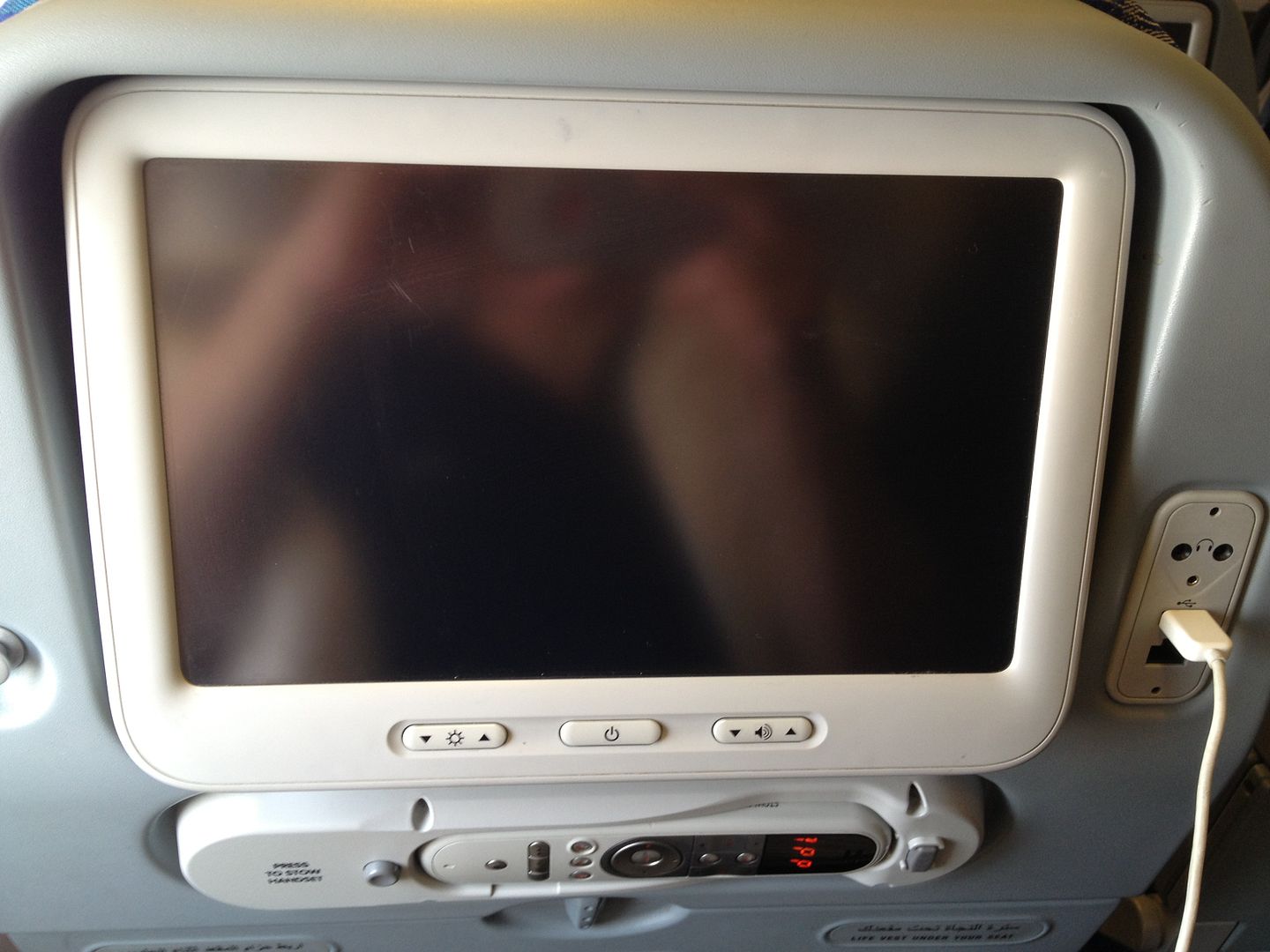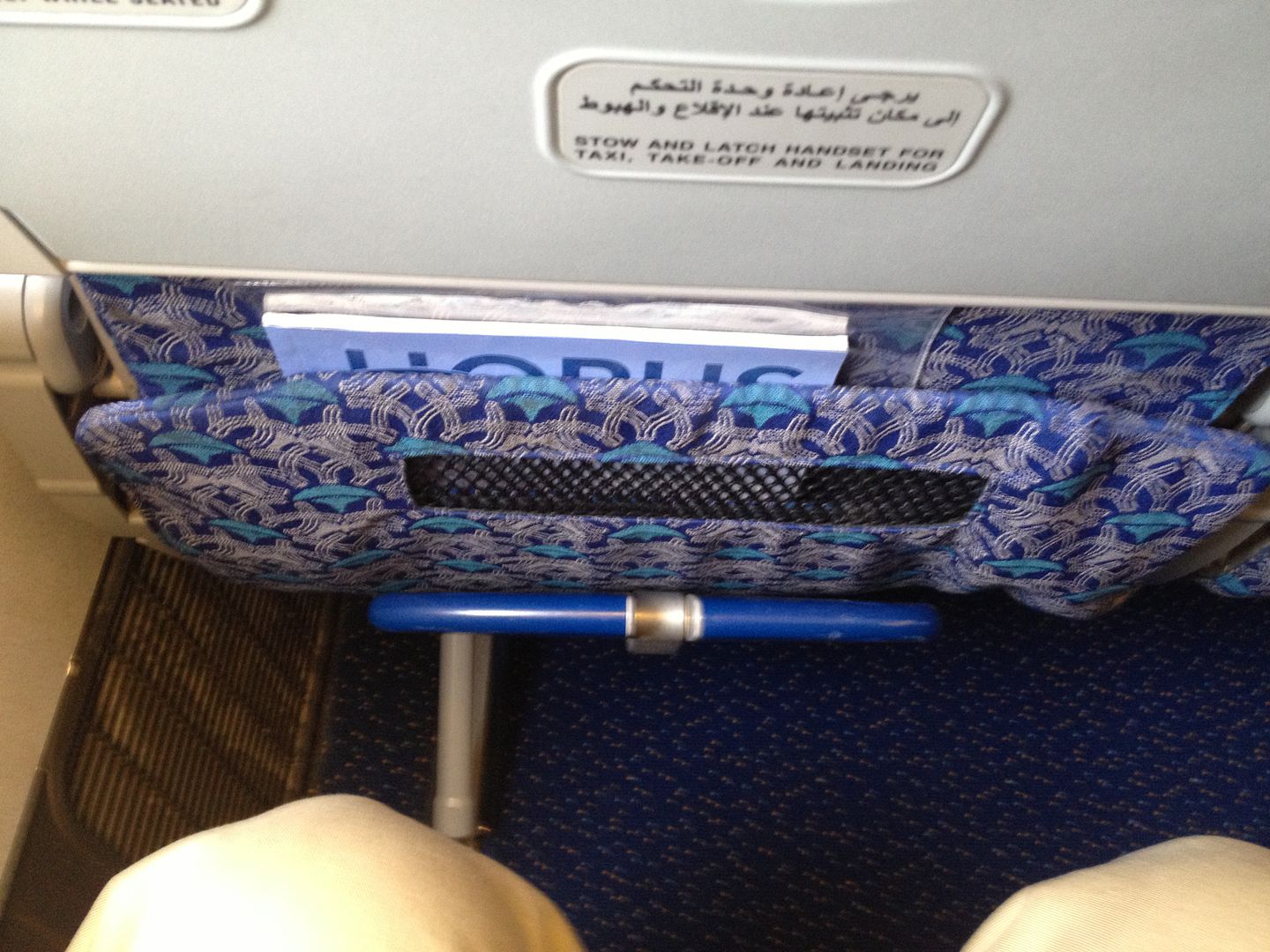 There were the standard feature of a winged headrest and no individual air vents. Note also the extra no smoking sticker in underneath the fasten seat belt sign and no electronic equipment sign. The colors of the cabin matched the airline livery with blue and white in Arabic pattern for the upholstery. Bulkhead has some nice trees.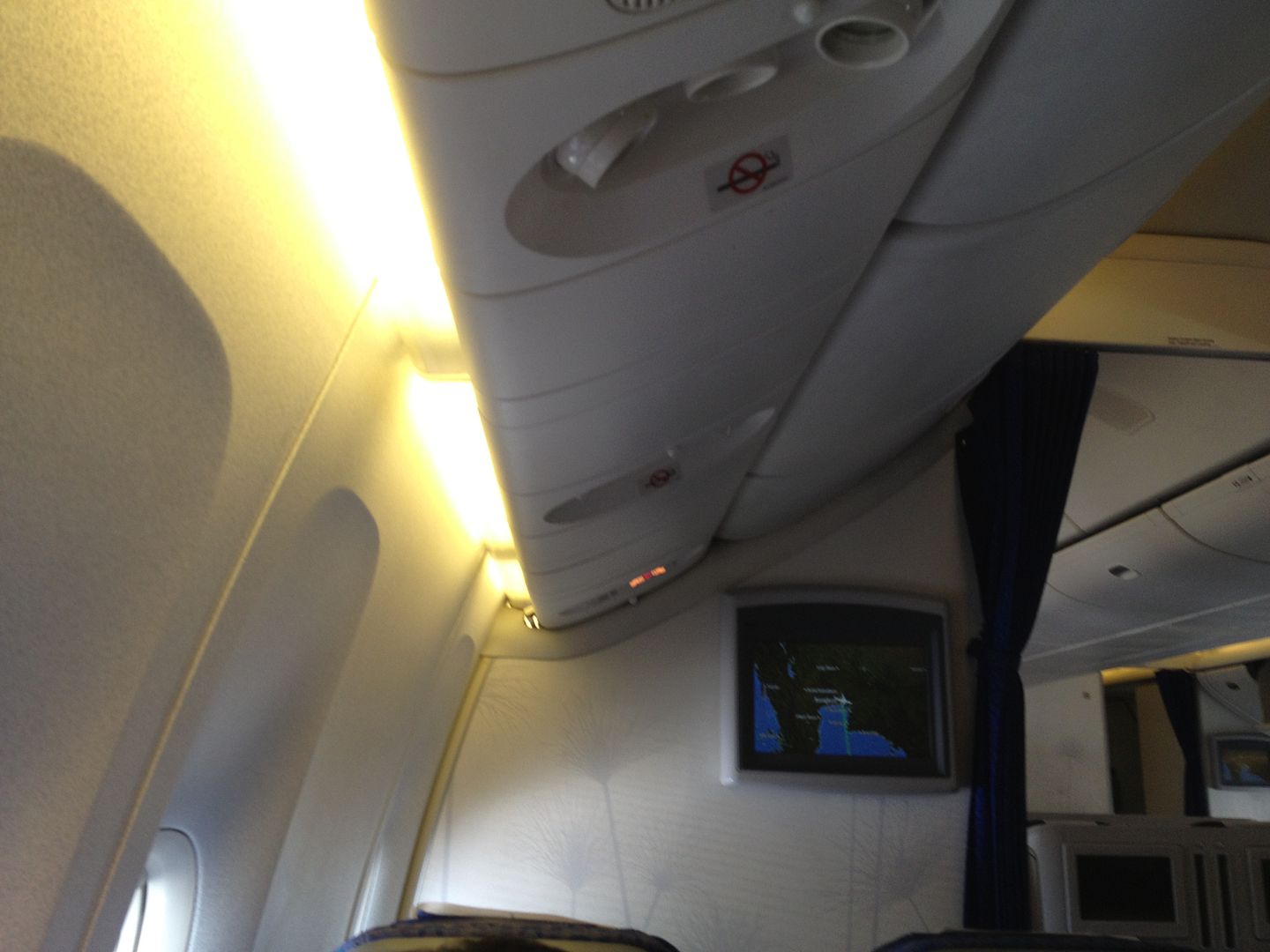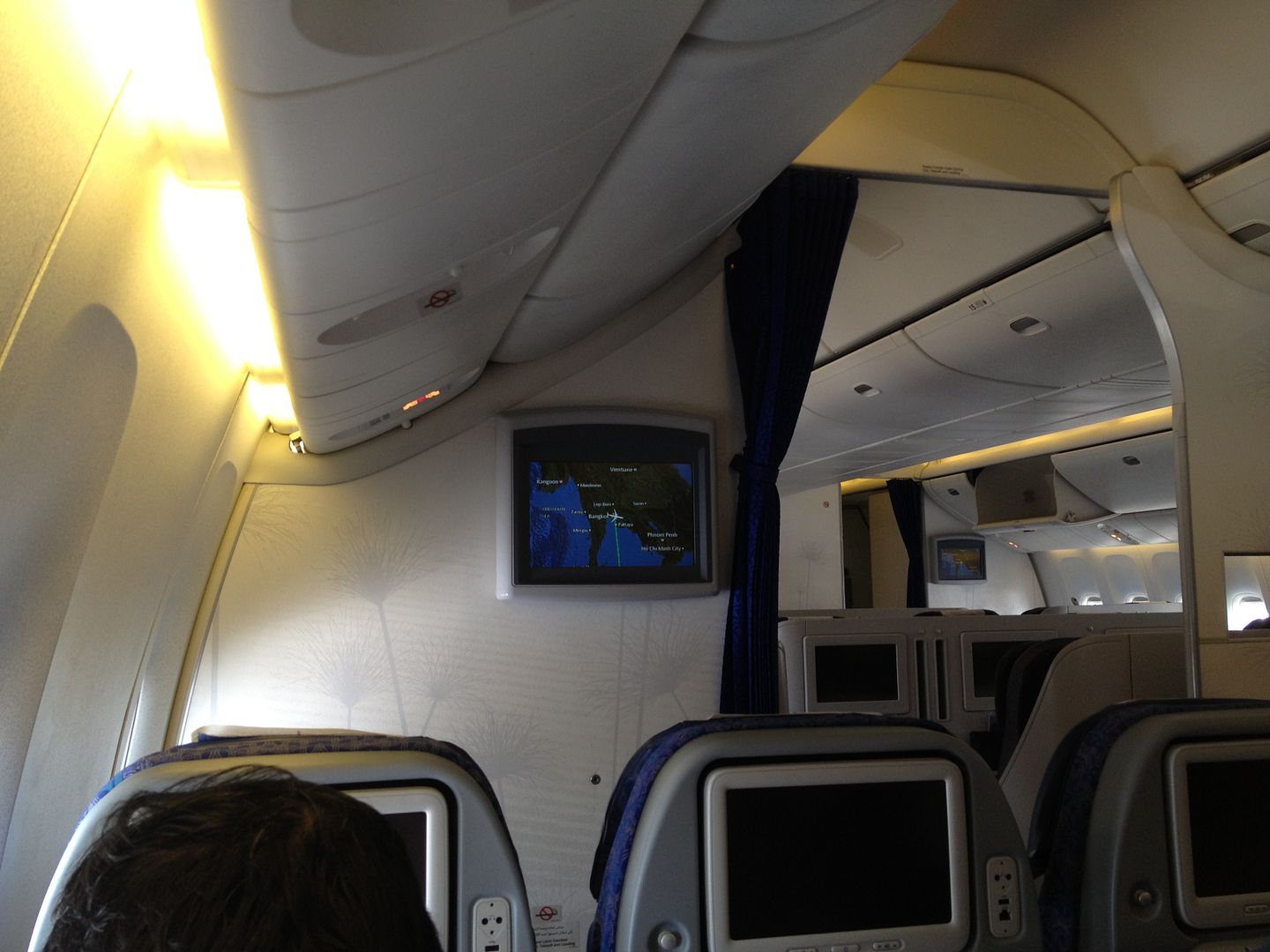 The flight attendants were passing out head seats and making sure people were comfortable. They had nice blue uniforms and there's a female F/A who was about 25 who was amazingly beautiful.
There was the usual Muslim prayer played on the screens and we pushed back from the gate 23 minutes before departure! That must be one of the earliest departures I have ever experienced. The flight was only about 10-15 % full and the two seats next to me were both unoccupied which made it a more comfortable experience.
We had a short taxi to the runway and then had a powerful take off as expected with a light load on a short flight.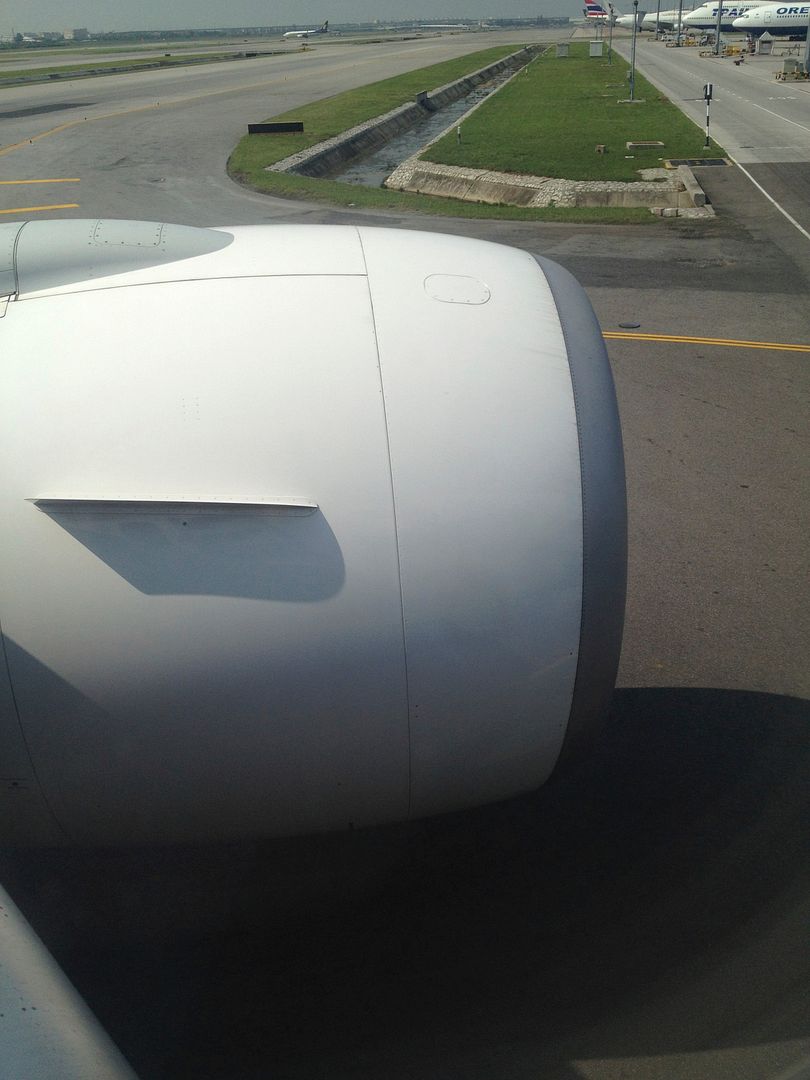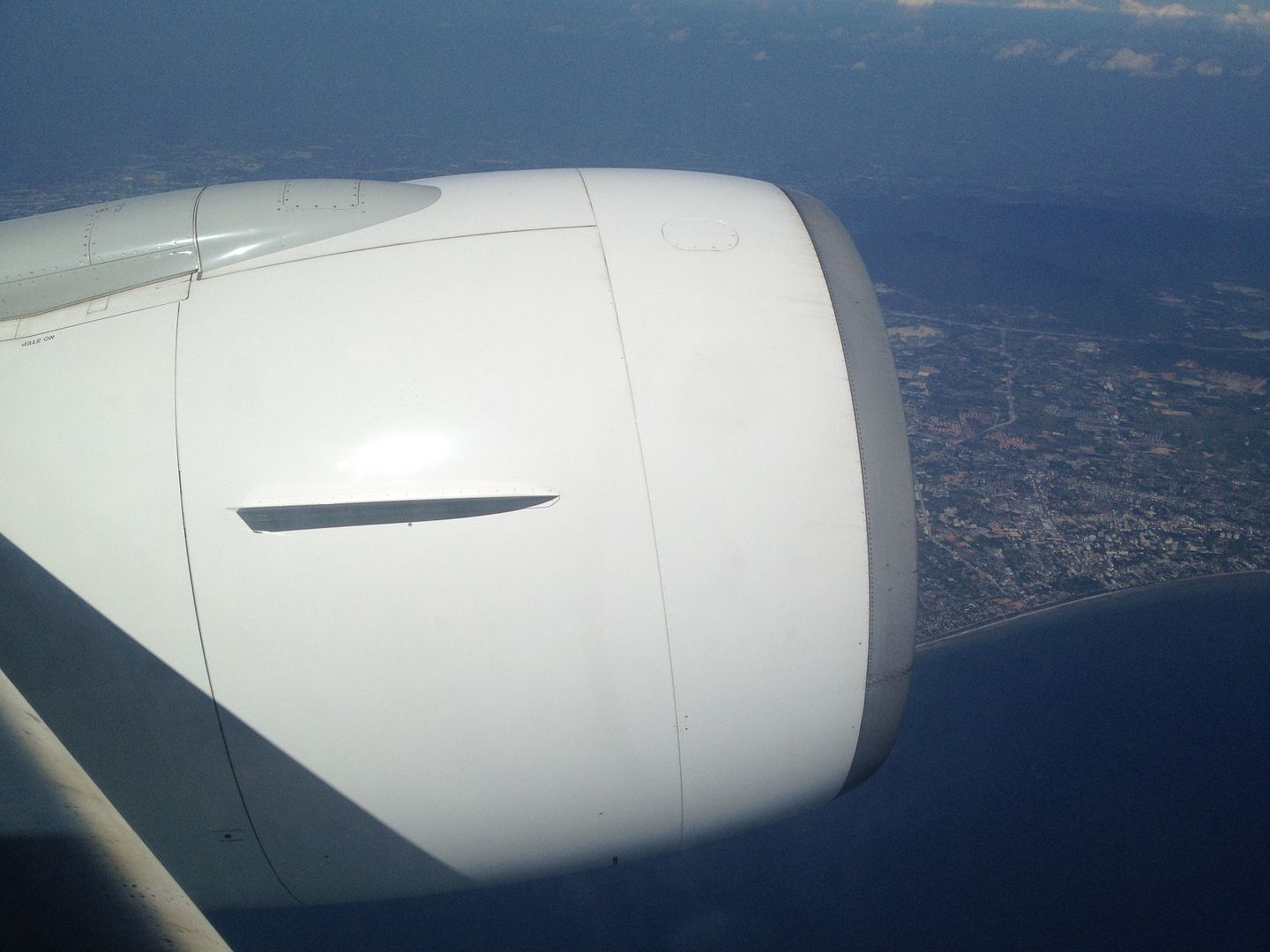 I started to explore the inflight entertainment system and soon discovered that there were about 20-30 movies from the US/Europe and a limited selection as well of movies from elsewhere. The flight is too short to watch a movie and I prefer the moving map feature anyway and it was very good with four different kinds of maps. The moving map also played on the bulkhead screens.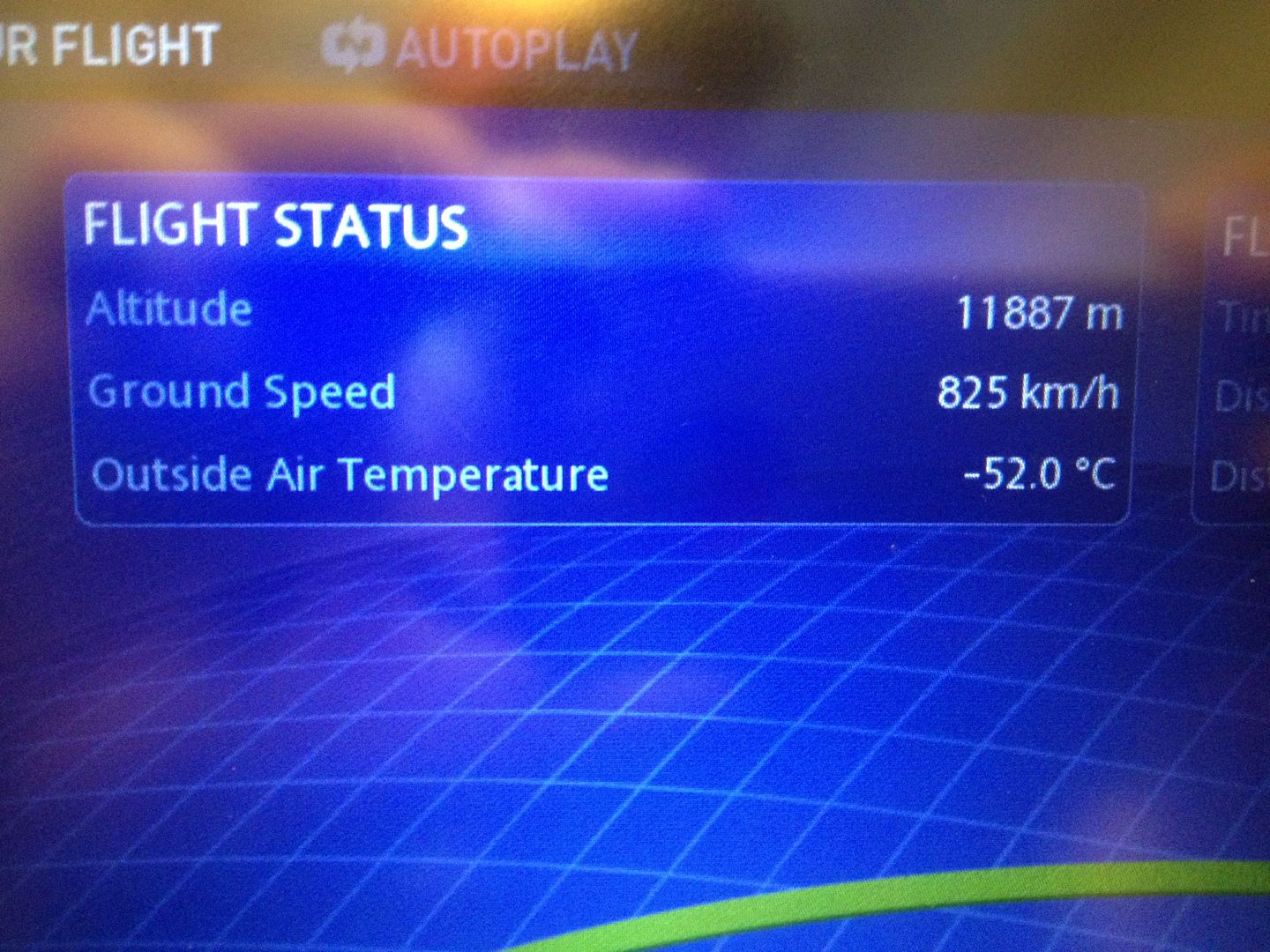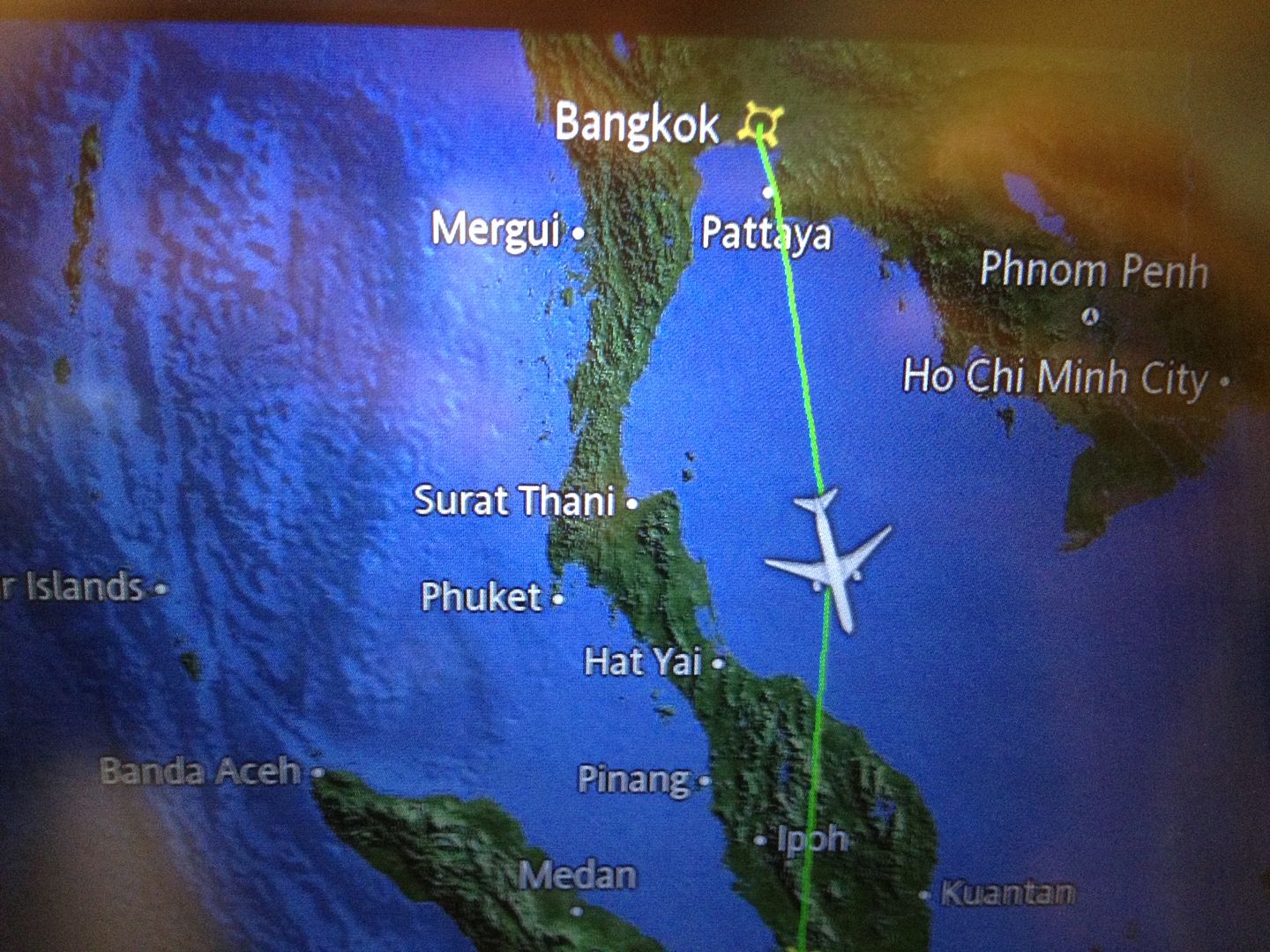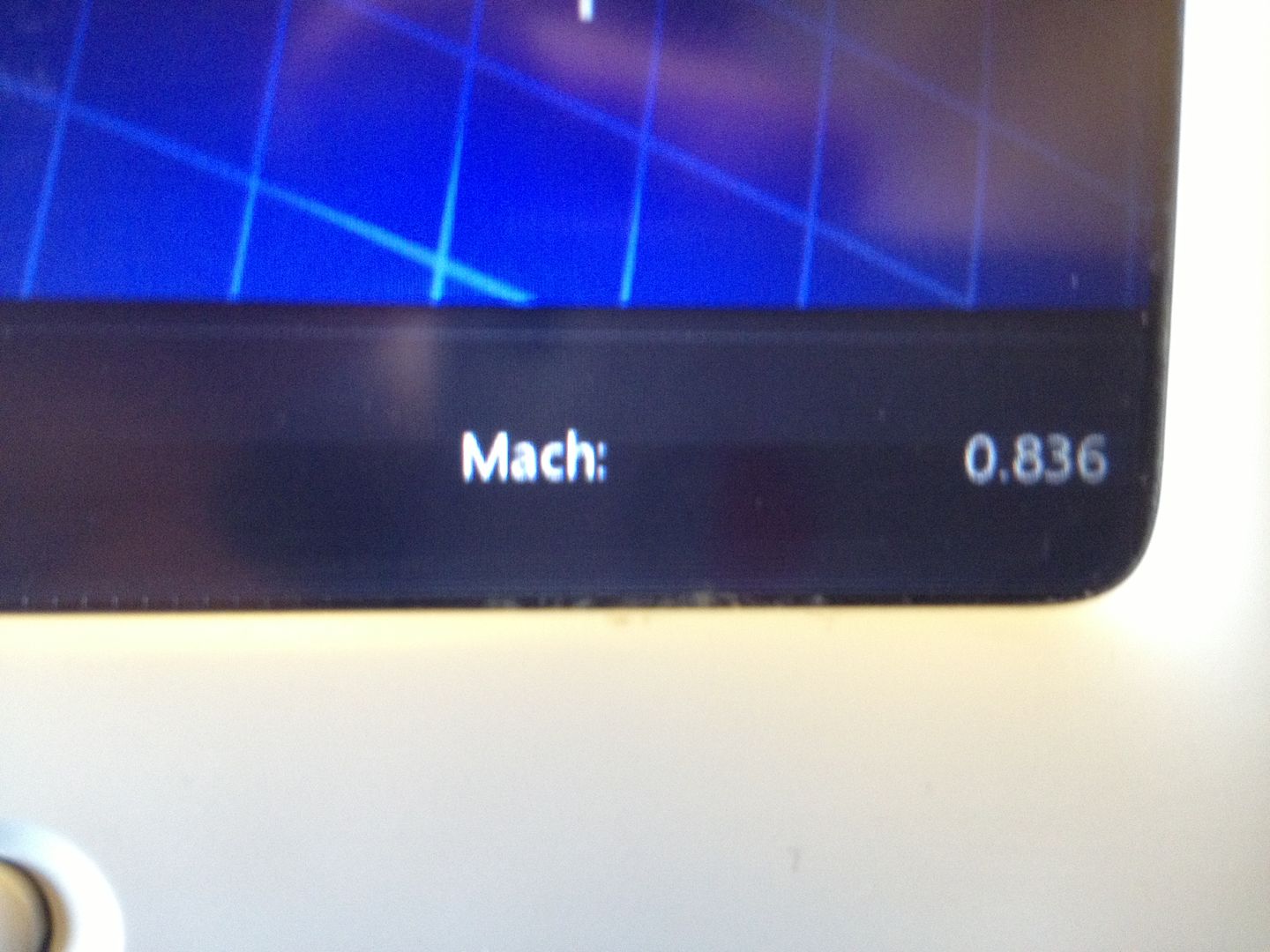 About 30 minutes after take-off, the flight attendants started the meal service. Choices were chicken and fish and I had the chicken. It may not look so great but it was very tasty or perhaps I was just very hungry ? Soda came in the small European style cans so I asked for a second one right away since I was thirsty. Quite a lot of food for a 2h flight! I didn't like the salad very much but the dessert was great; chocolate mousse. Tea and coffee was offered later and I had some tea with the chocolate mousse.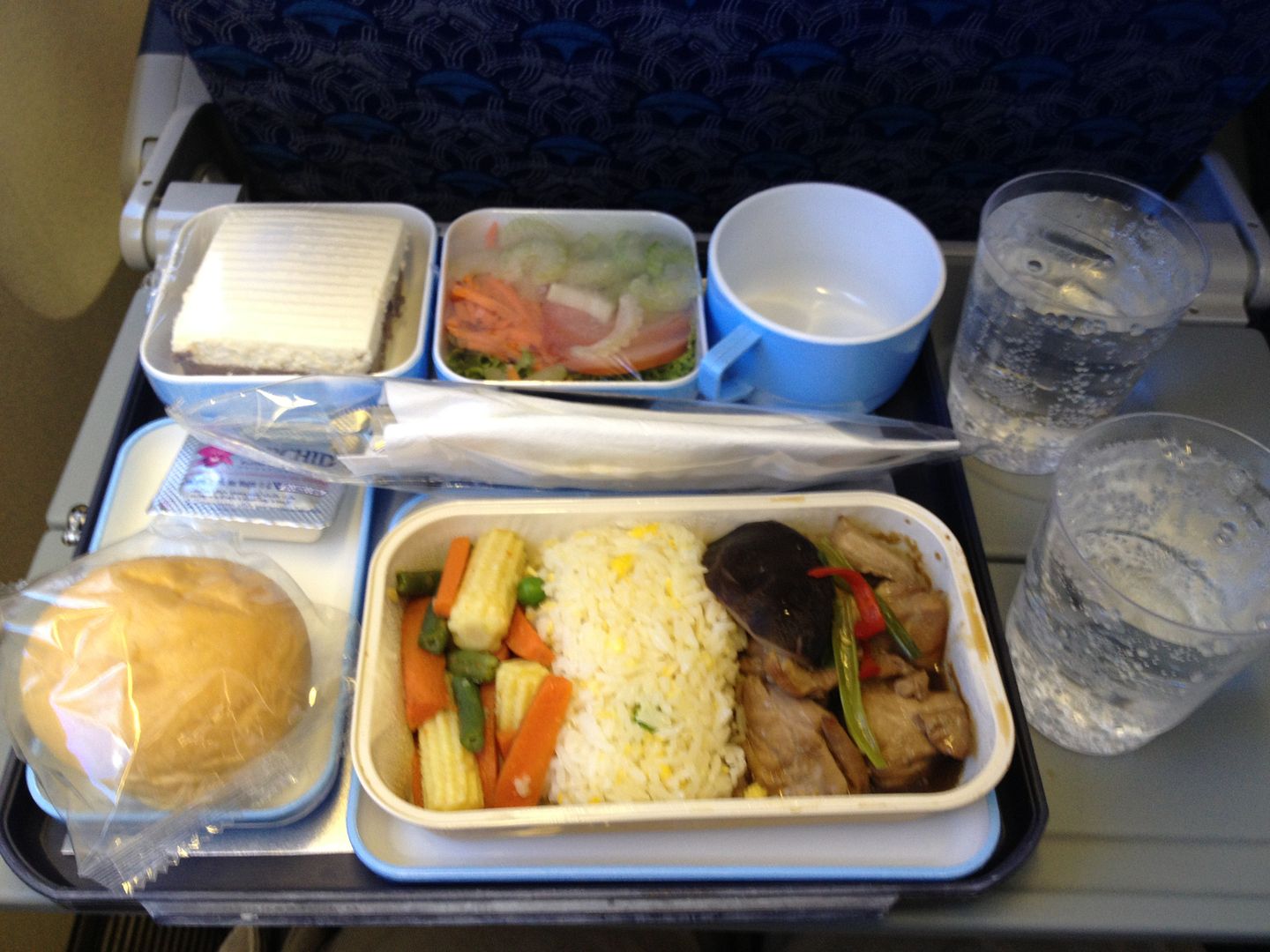 Cutlery had EgyptAir logo on them which was nice and the meal also came with a toothpick which is very important to me.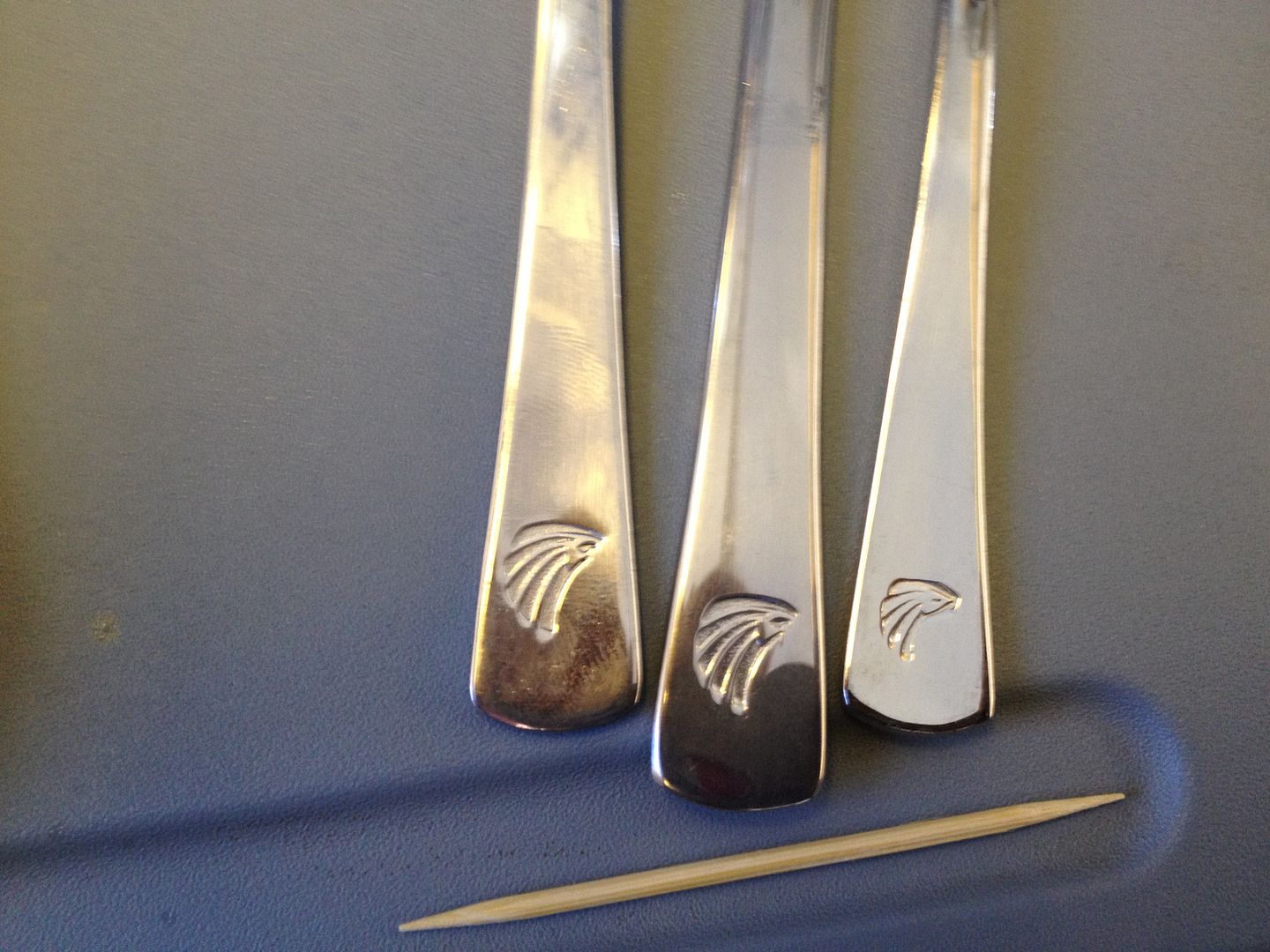 Meal trays were collected after a second round of tea or coffee and for the rest of the flight enjoyed the scenery and the moving map.
You know you are in the tropics when you are at 39 000 feet and there are clouds above you…….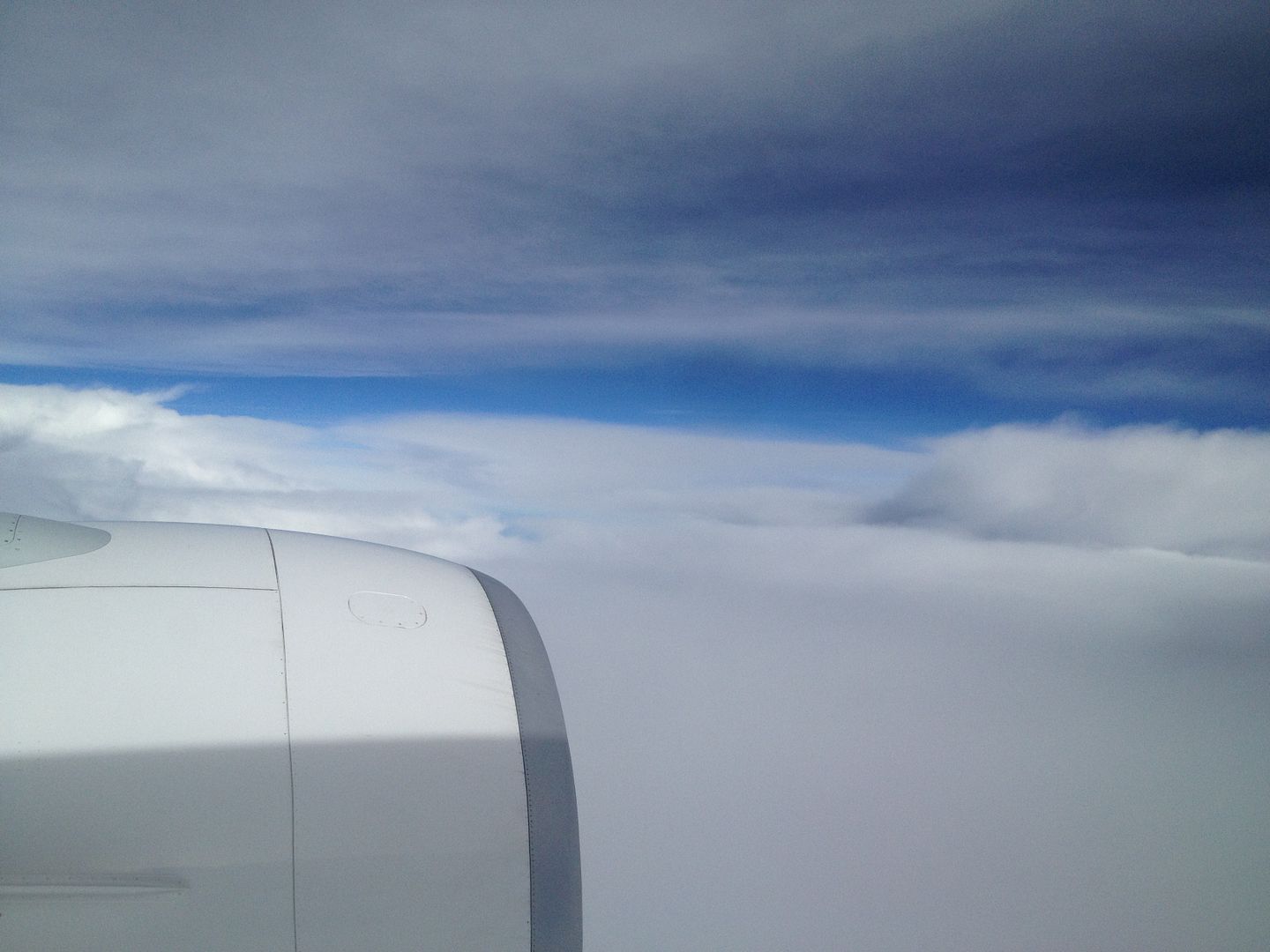 We had to circle a bit before landing at KUL but we still arrived about 20 minutes early and I had plenty of time before my next flight.
C O N C L U S I ON
A short nice flight. The crew was friendly and professional. Nice screen with okay content. I wouldn't mind flying on another EgyptAir 777 again.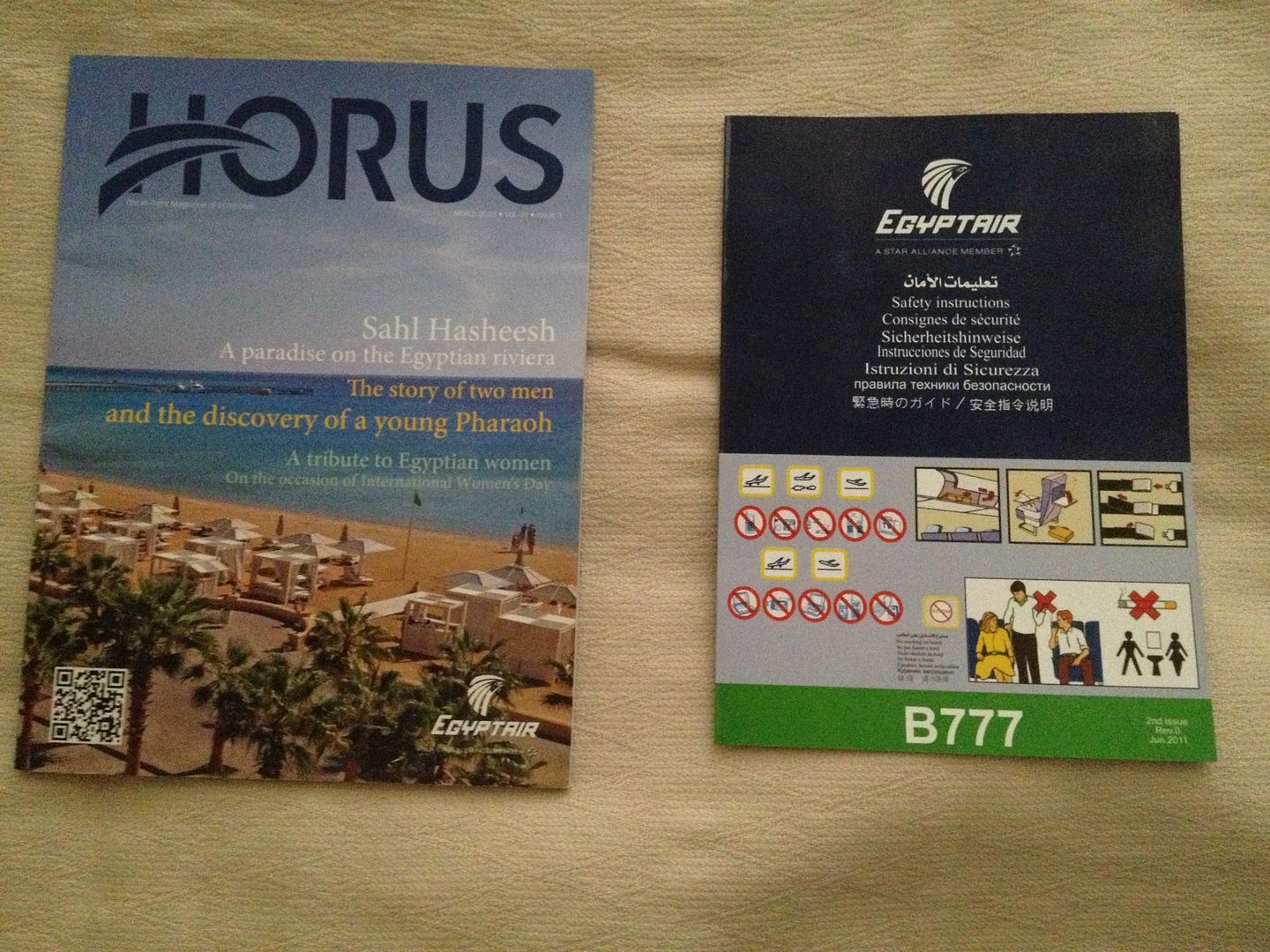 Thanks for reading and looking forward to any comments.
The777Man