Hello A-netters! Here is my second Trip Report. As I said in my first Trip Report, I will introduce you something about the China domestic flight experiences which is rare here on A-net.
Living in Hangzhou, I basically took flights to PEK in HGH which has 25 flights per day. But I will also sometimes try the Air & Rail route: HGH-SHA-PEK by Hangzhou-Shanghai High-speed Railway. SHA, Shanghai Hongqiao Airport, is a major domestic airport for Shanghai and it's much closer to the city center than PVG. SHA focus on business route such as SHA-PEK, SHA-CAN, SHA-SZX, etc.
For me, the reason I go for the Air & Rail is: So many widebodies in SHA! Carriers like CA and MU are intensively using 777/330 on the SHA-PEK route. Today, I am going to try the brand new CA 77W: B-2035 "Smiling China". "Smiling China" is the 10th 77W for Air China. There are 20 smiling Air China employees and 20 Air China fans painted on the metal.
Now I am going to present the Air & Rail link to PEK. I went to the railway station in HGH and took the CRH to SHA. The ticket price is RMB 77 and the traveling time is about 1 hour. China High-speed Railway is codesharing with CA and MU and many trains have the flight number now.
Hangzhou Railway Station, a very old styled station. The trains to Shanghai departure about every 30 mins.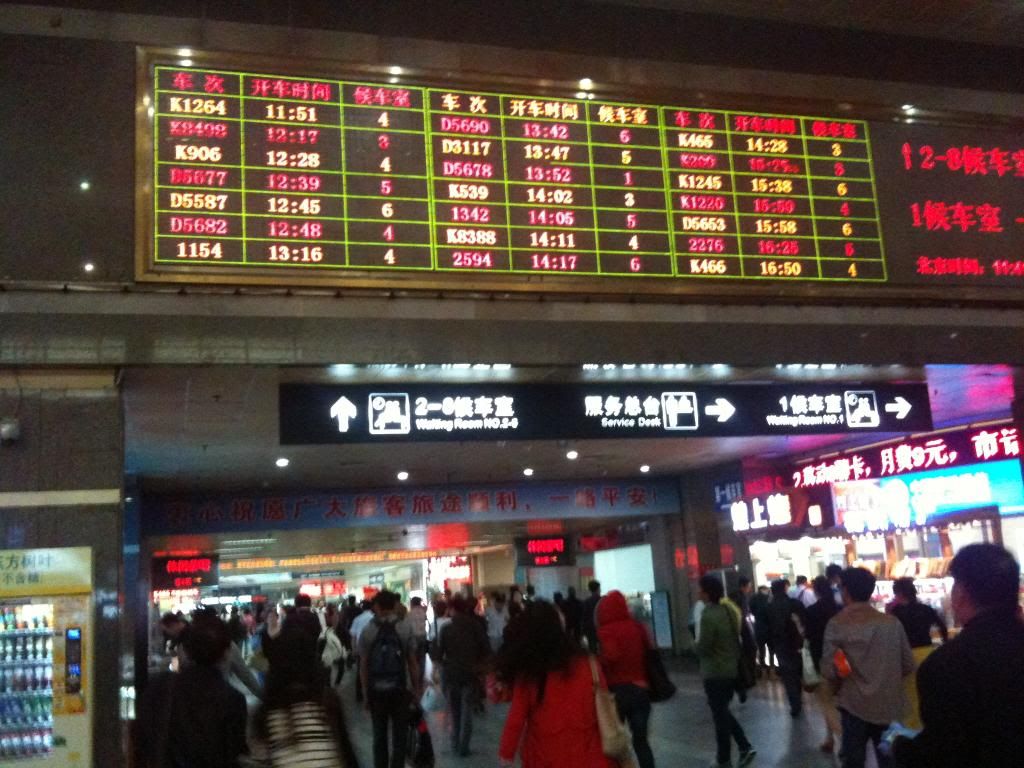 Here is the platform. I am a bit late so...hurry up...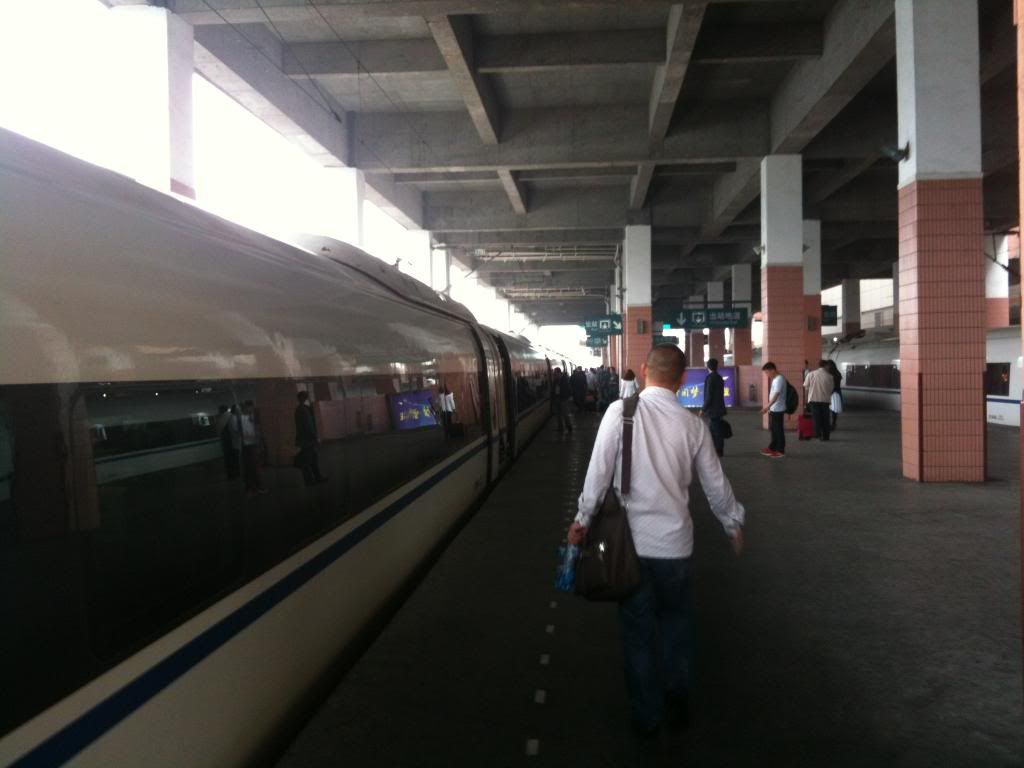 Cabin shot! The layout is 3-2 in 2nd Class.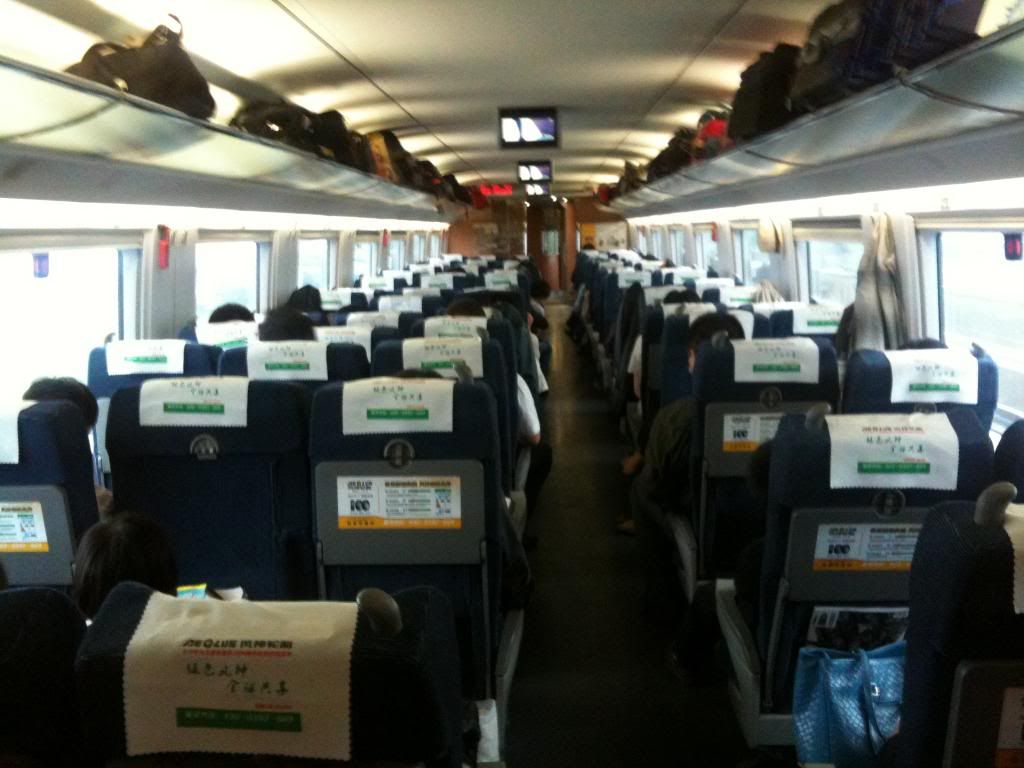 The legroom is huge and plug-in is provided.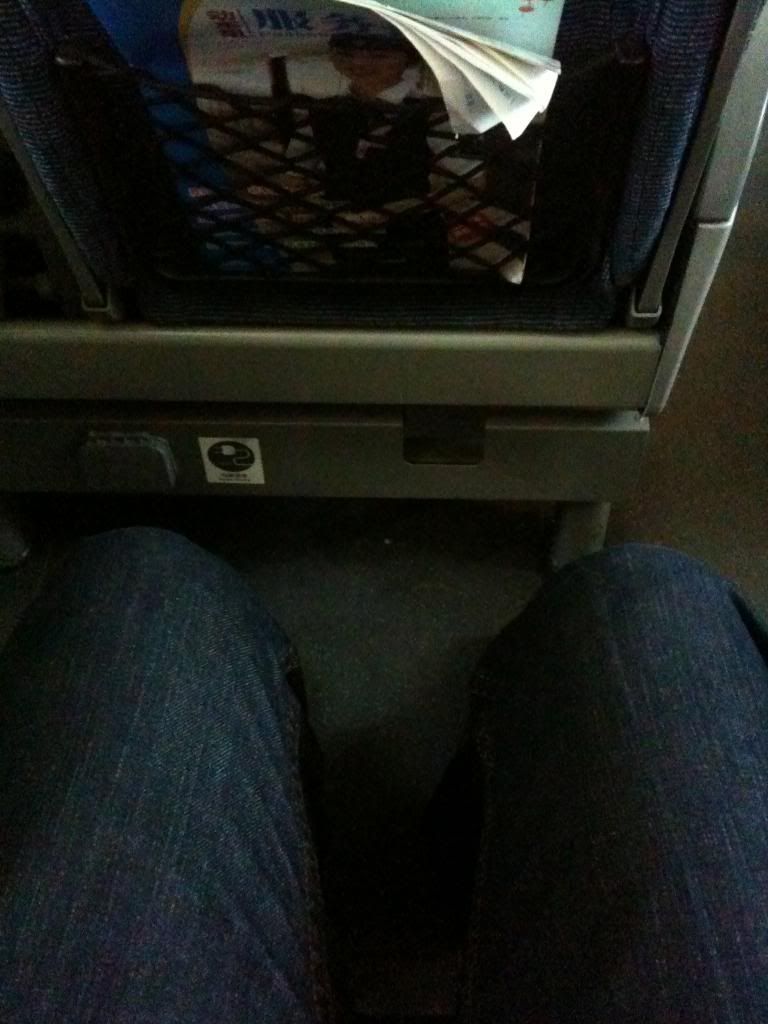 The maximum speed is 300 km/h.
Peaceful countryside near my hometown.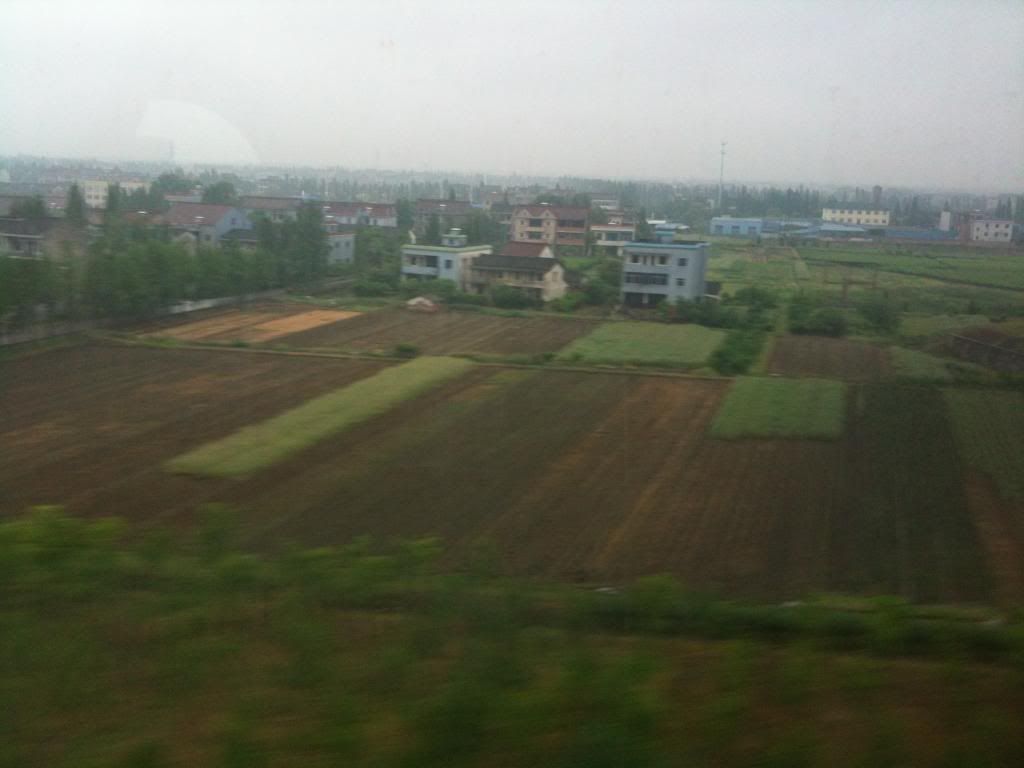 The restroom is clean, not like the old-styled chinese trains.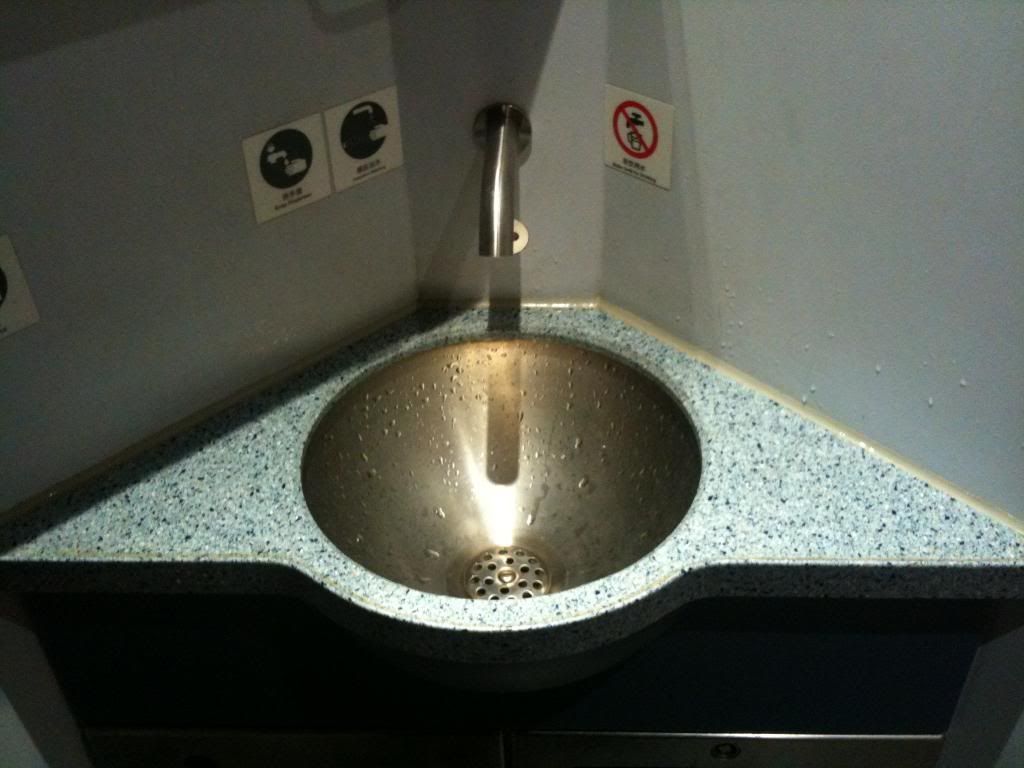 Train stop at SHA is only about 2 mins so everybody stood up...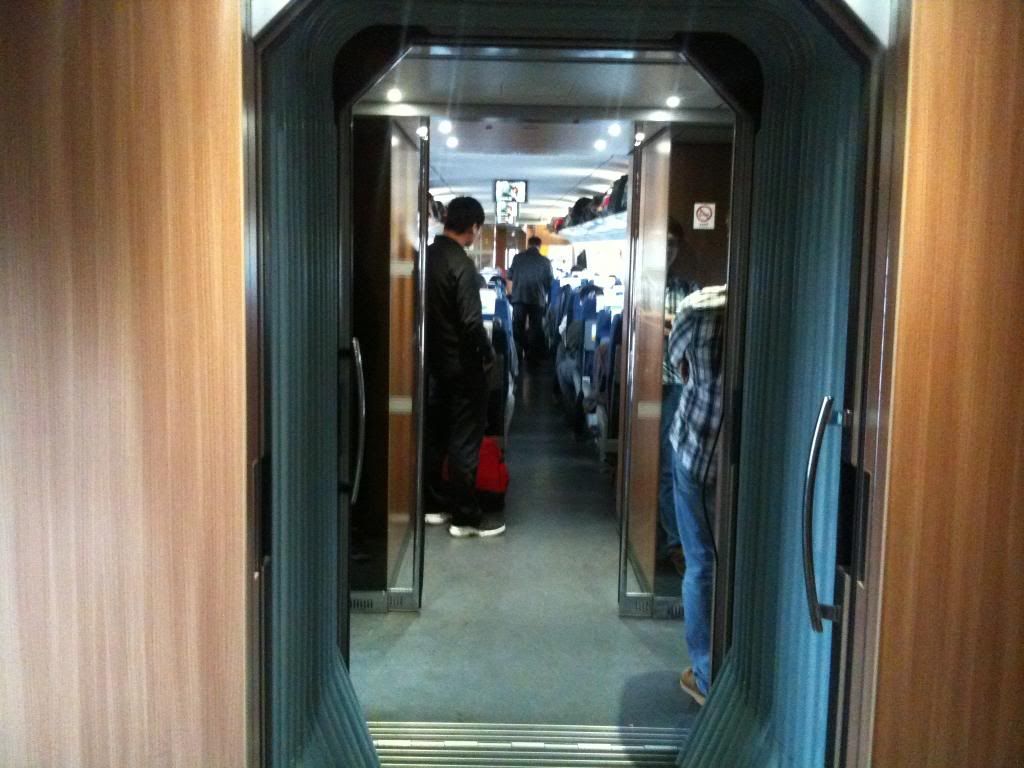 Arrived at SHA.
Shanghai Hongqiao Railway Station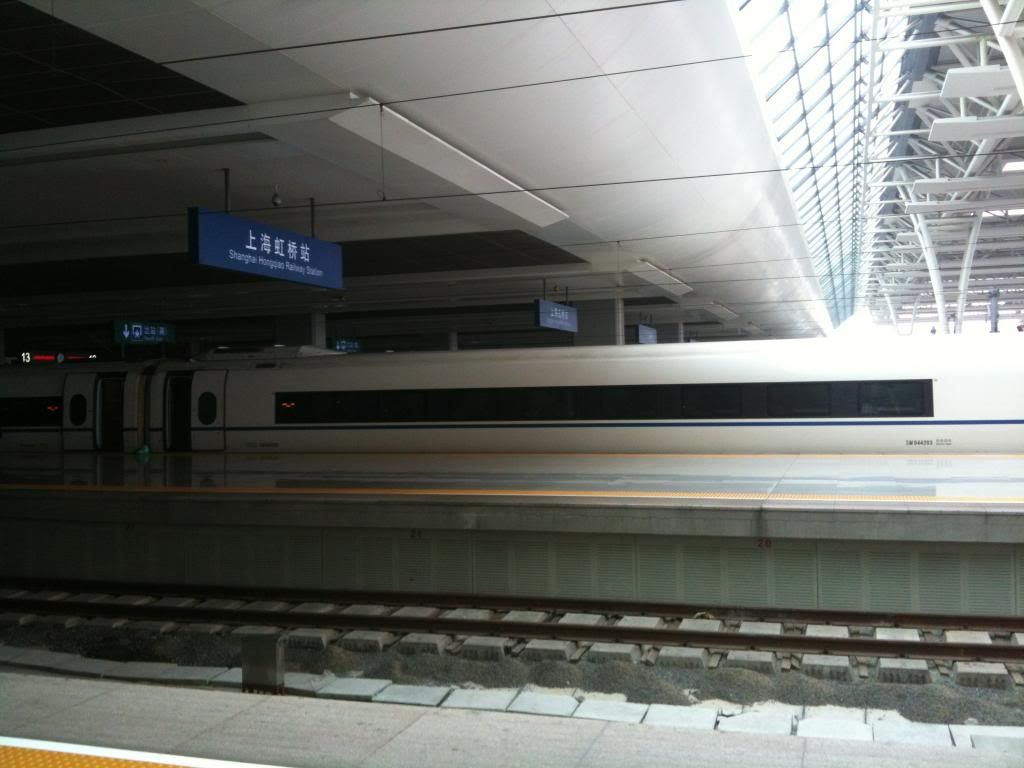 CRH-380B, which is based on DB ICE3.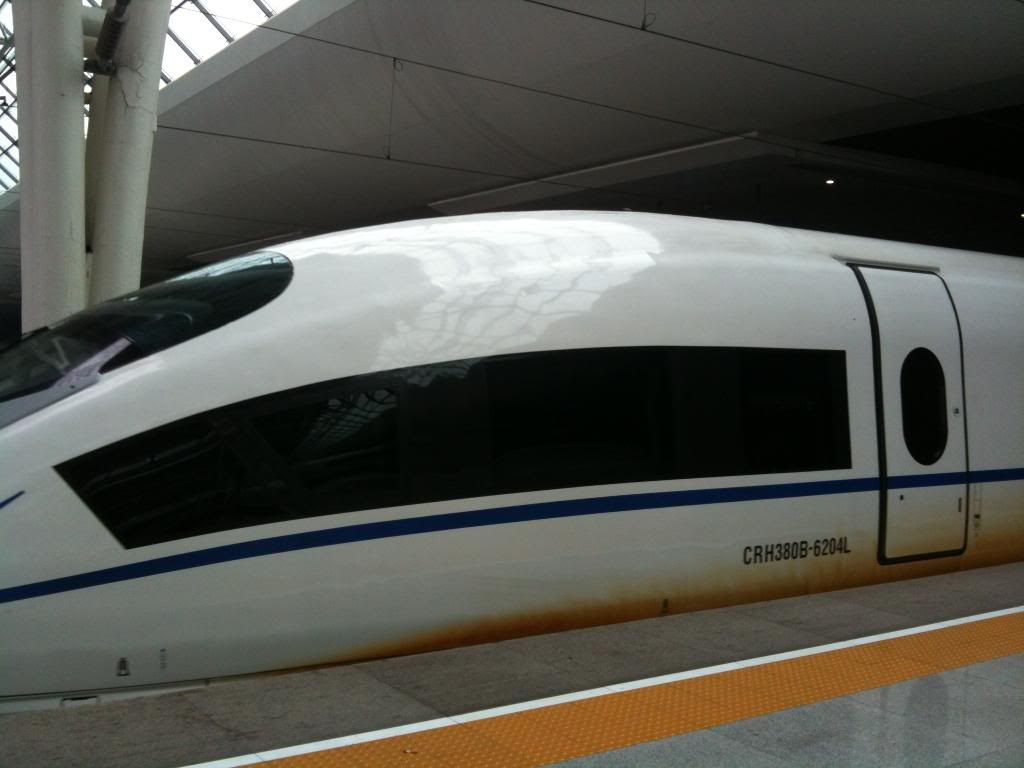 The train left soon.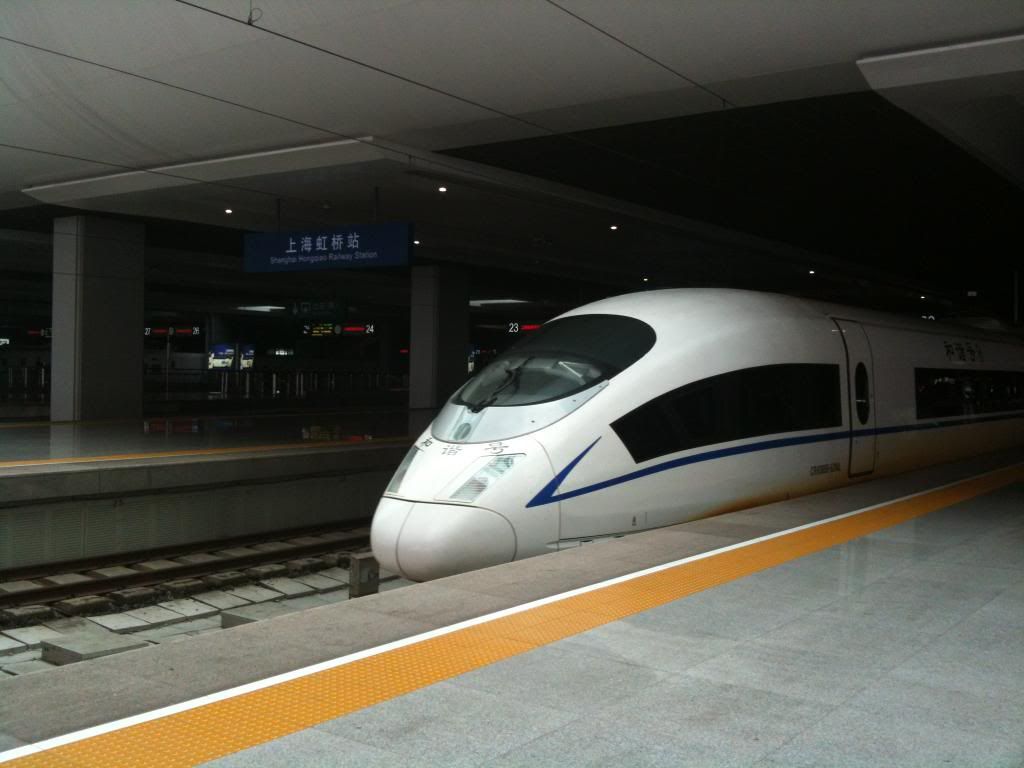 SHA is a massive traffic hub. It consists of a high-speed railway station, SHA T2, a long-distance bus station and many subway lines. The high-speed railway station in middle on the hub and SHA T2 is at the west end. The transfer in SHA is very convenient so many passengers in the nearby Jiangsu and Zhejiang provinces would like to take the Air & Rail option in SHA.
The arrival hall of high-speed railway station. It's huge!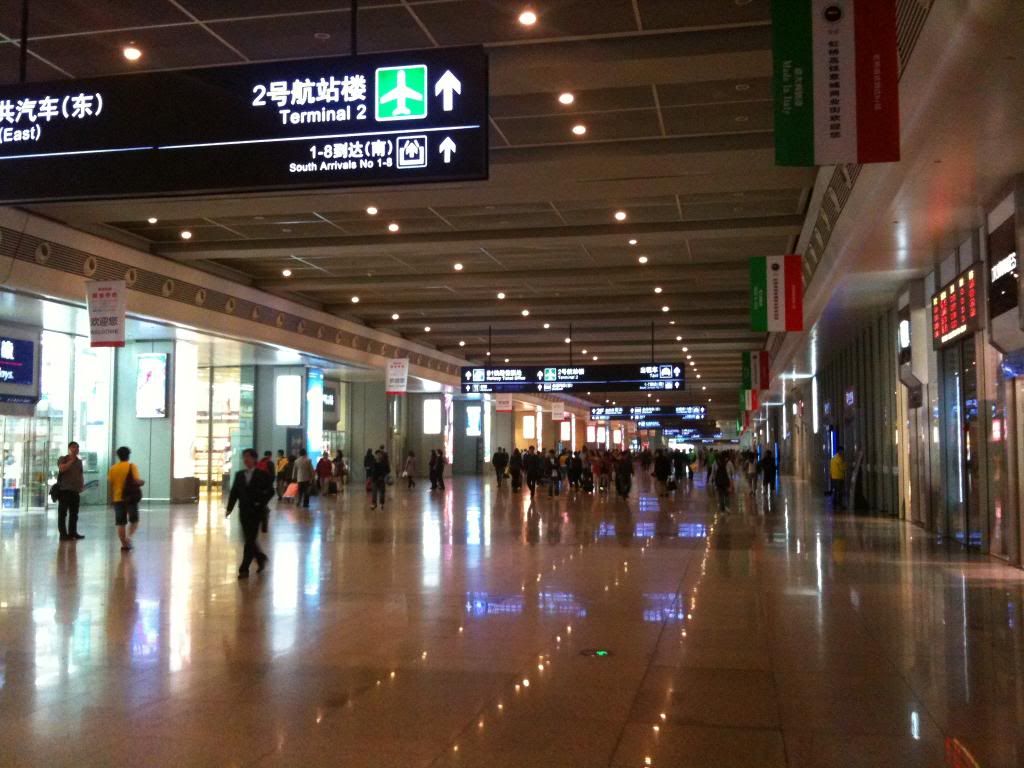 Continued to SHA T2. 200m? No...it's like 2km...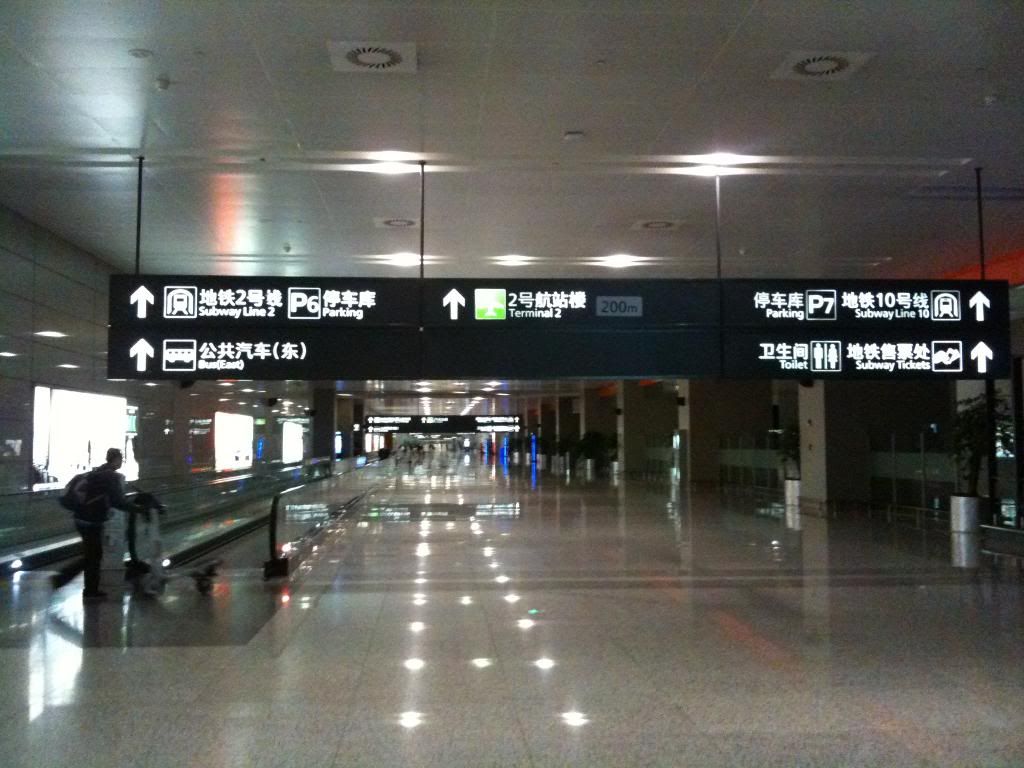 Here is the entrance of SHA T2.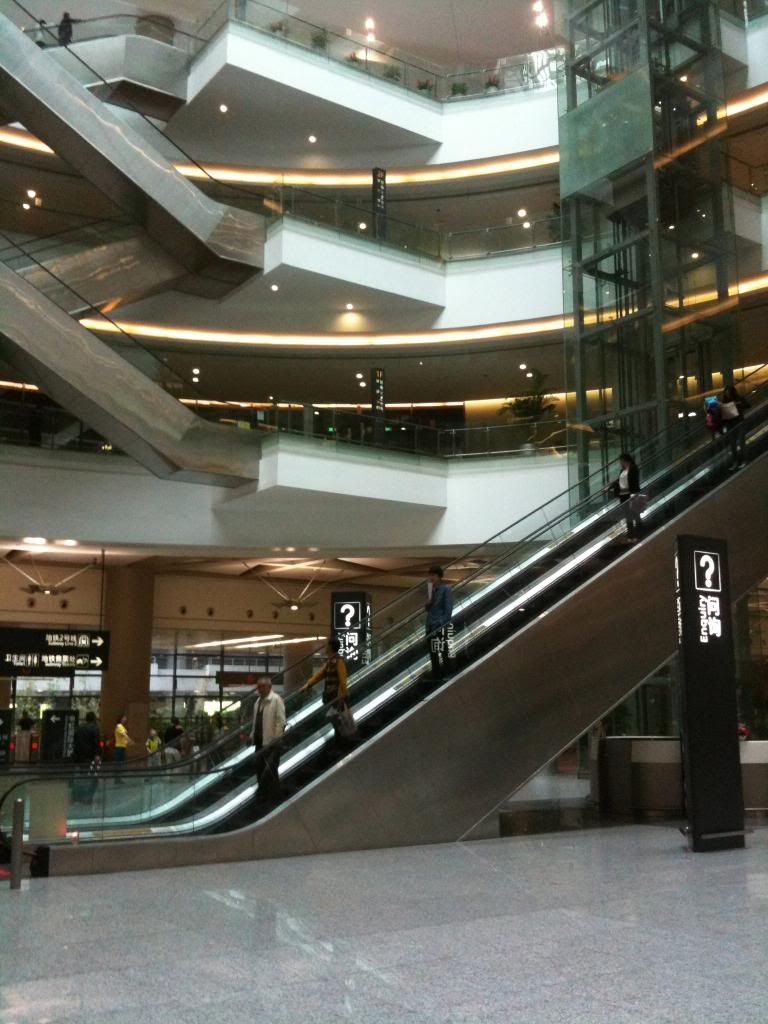 Take a cup of coffee first...
Self-checkin counter. CA is in Zone A. As all the good seats were locked when I tried online check-in. I choose to check-in in the airport...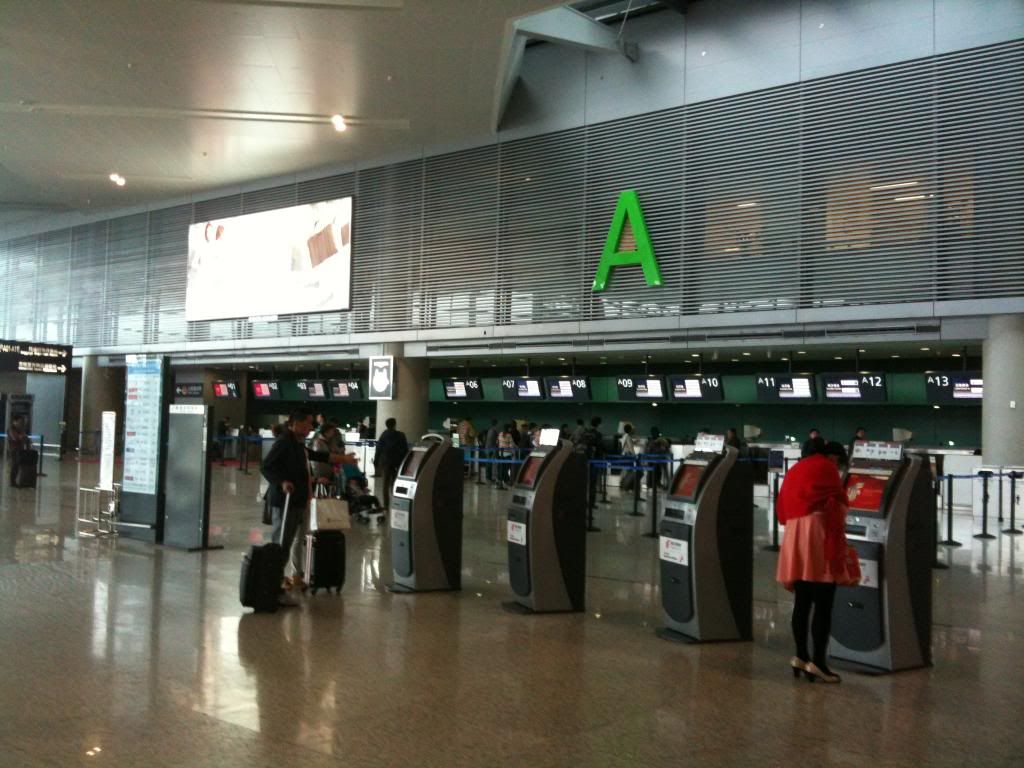 Zone B, C, D for other carriers.
Departure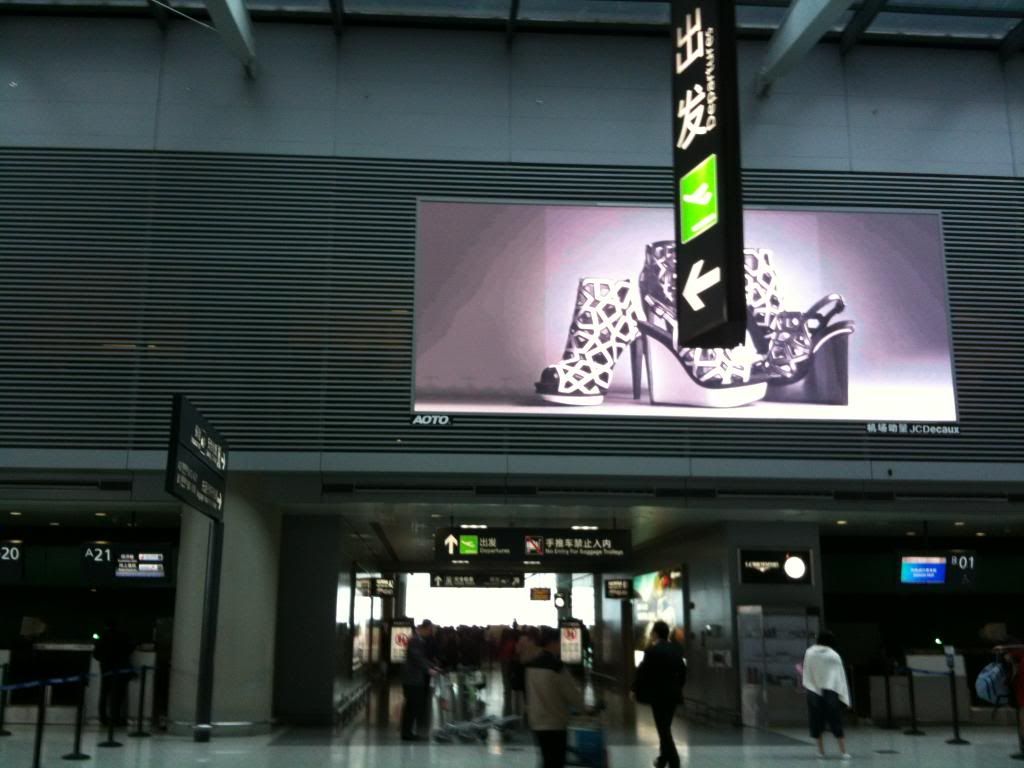 Security check for Beijing Express Flights.
My boarding gate is No. 46. Just a few steps after the security check.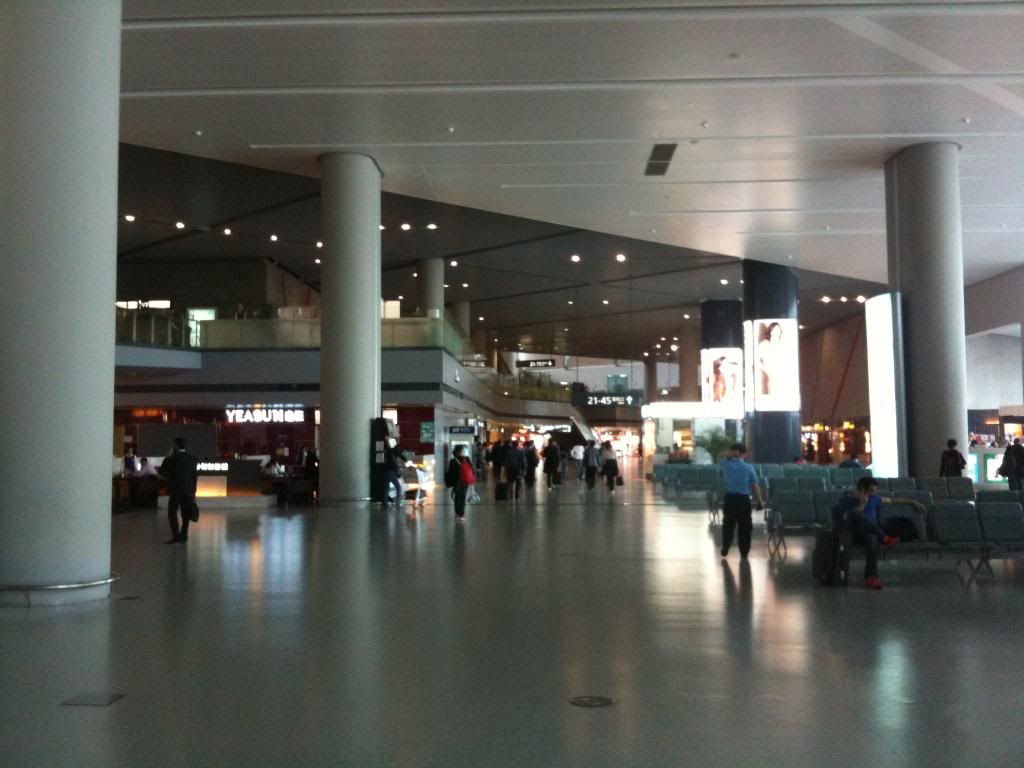 Some delays due to the bad weather. But not my flight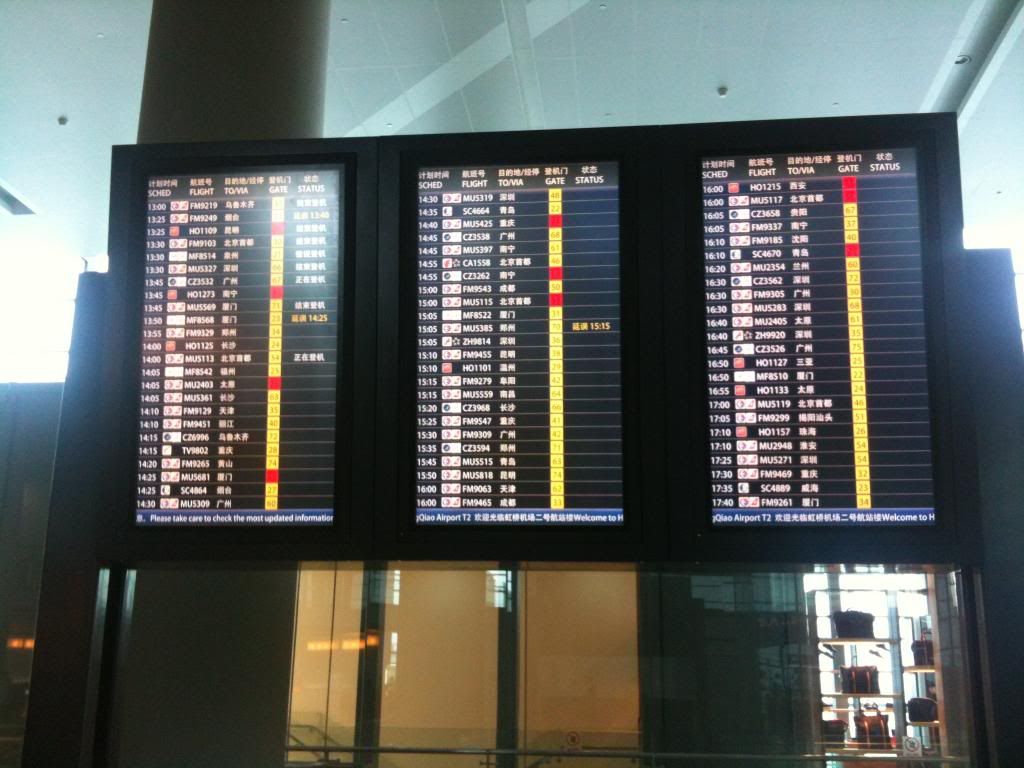 CA 77W special livery: Smiling China!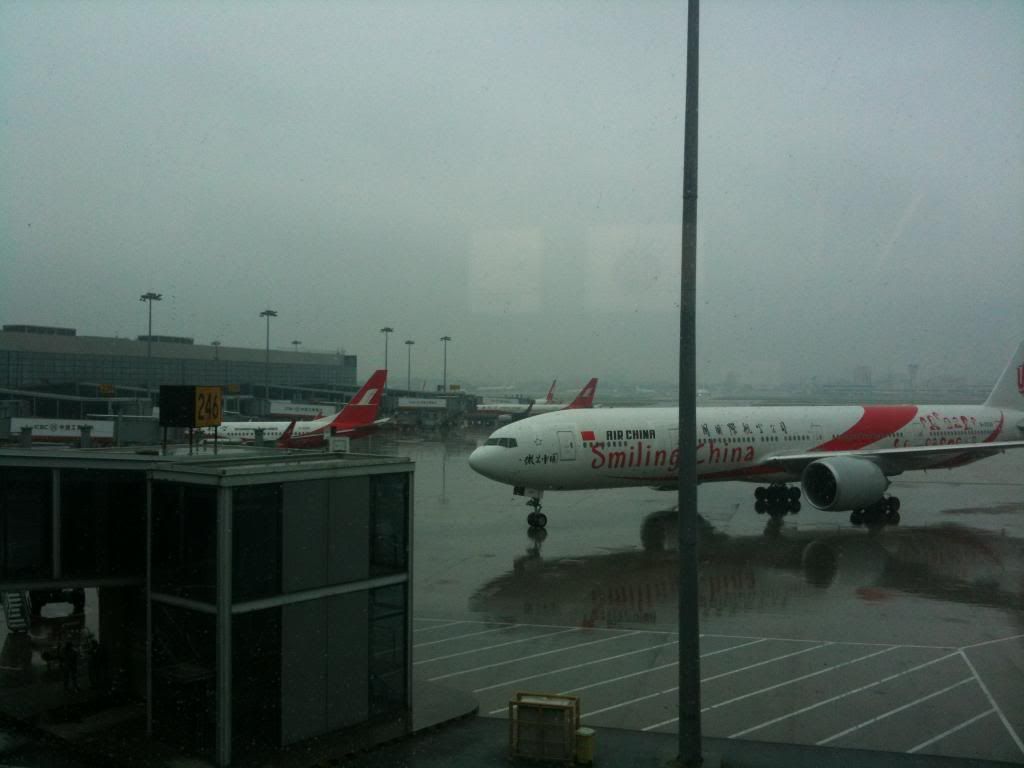 The jet bridge is not painted HSBC...but ICBC!
See how bad the weather is...rainy and windy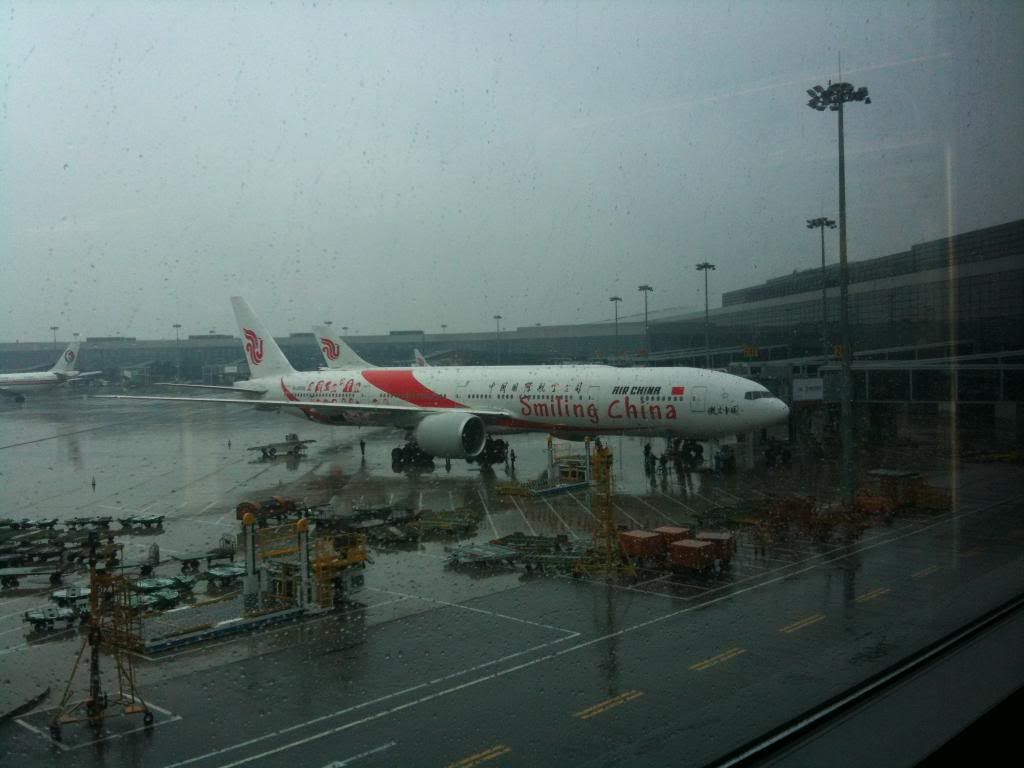 Something new here. Tibet Airlines to Lhasa!
Shanghai Airlines 757, will be retired soon. What a pity!
I love 77W!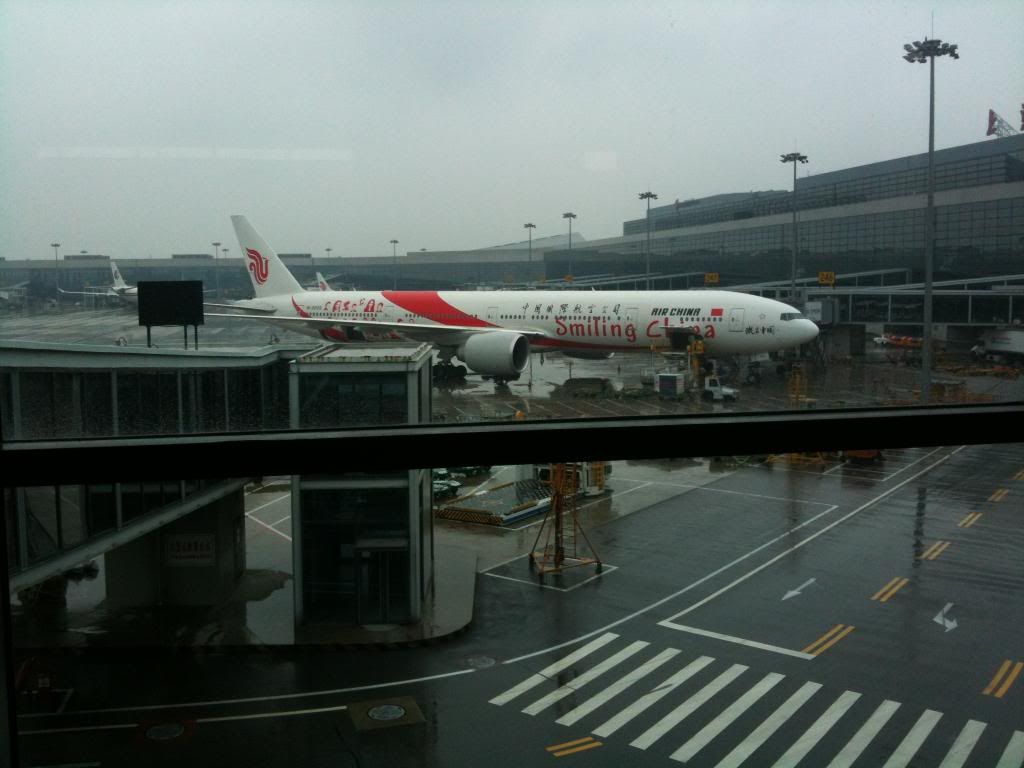 My boarding card.
Some resting area.
The boarding process was quick for a 77W. It took about 20 mins.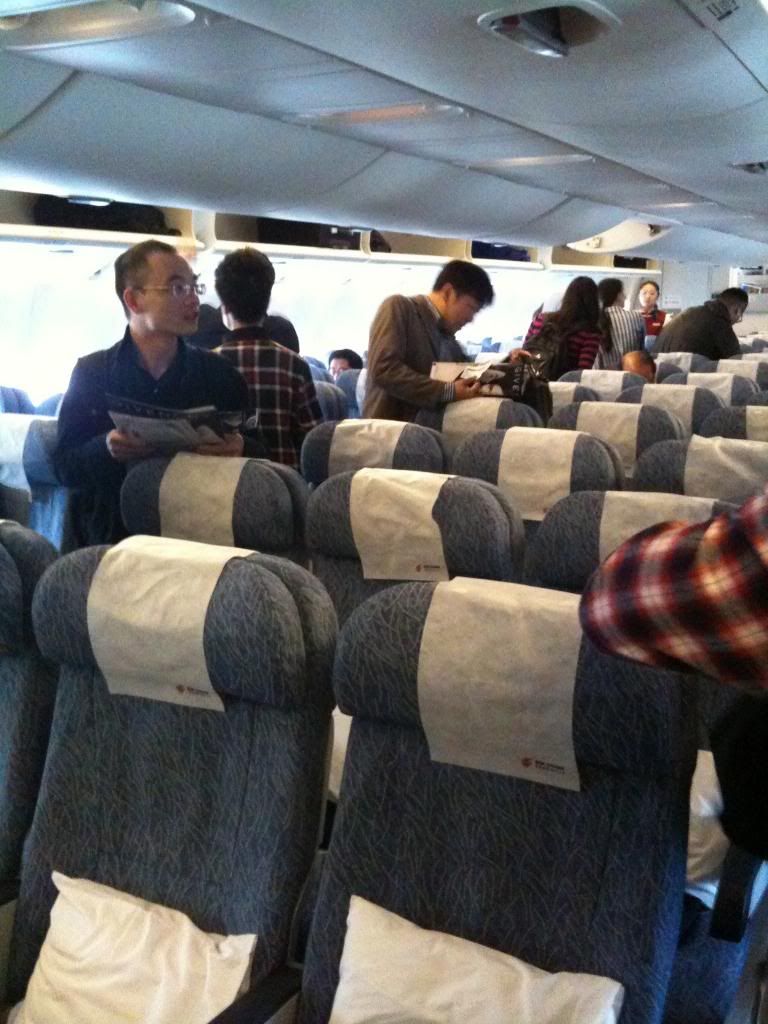 The legroom is good on CA 77W. The layout is 3-3-3, very generous for domestic routes. Headphones are also provided.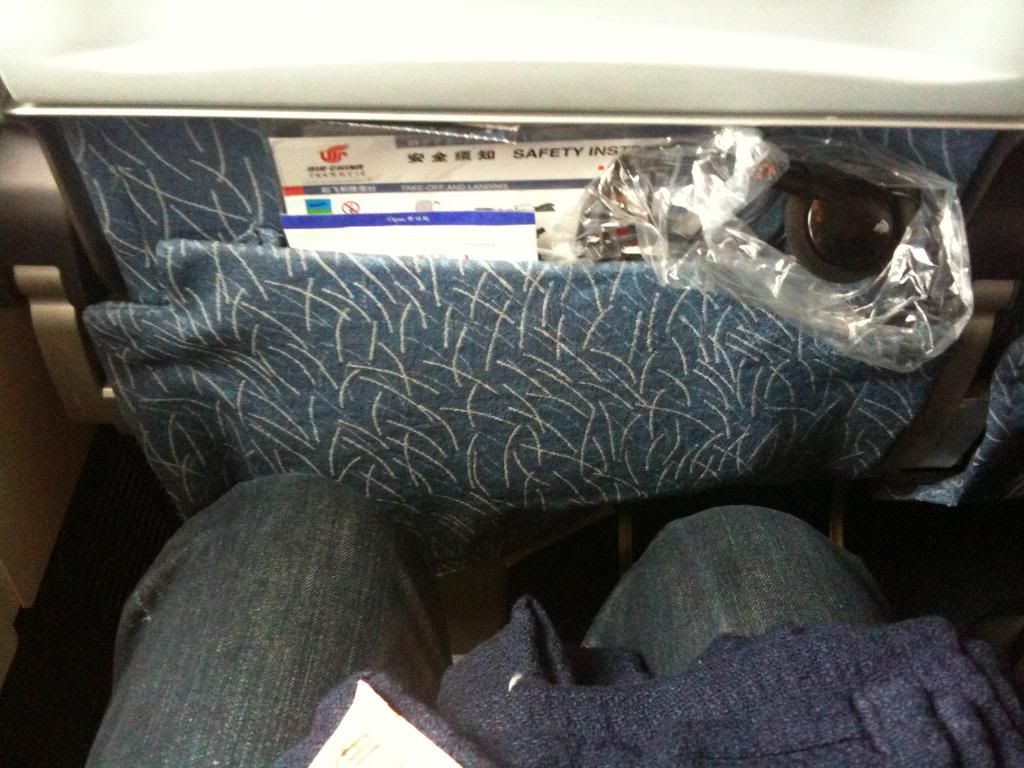 The Eco seat with a leg rest...what a treat!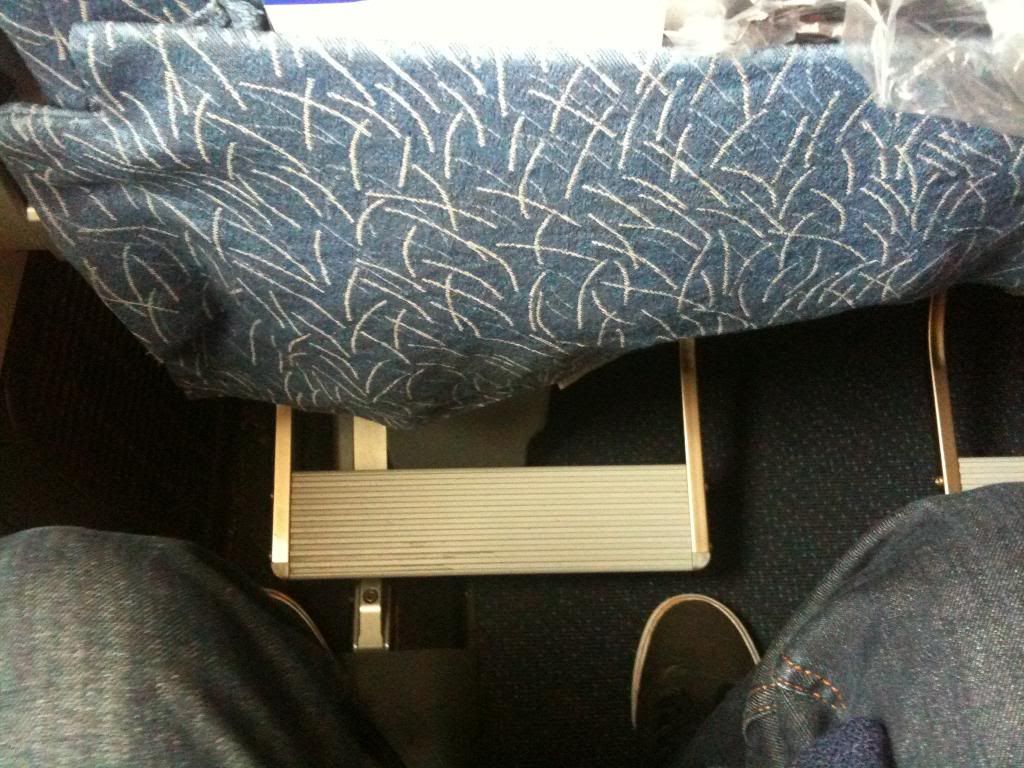 Some magazines. I really want to subscribe the CAAC magazine in my home but failed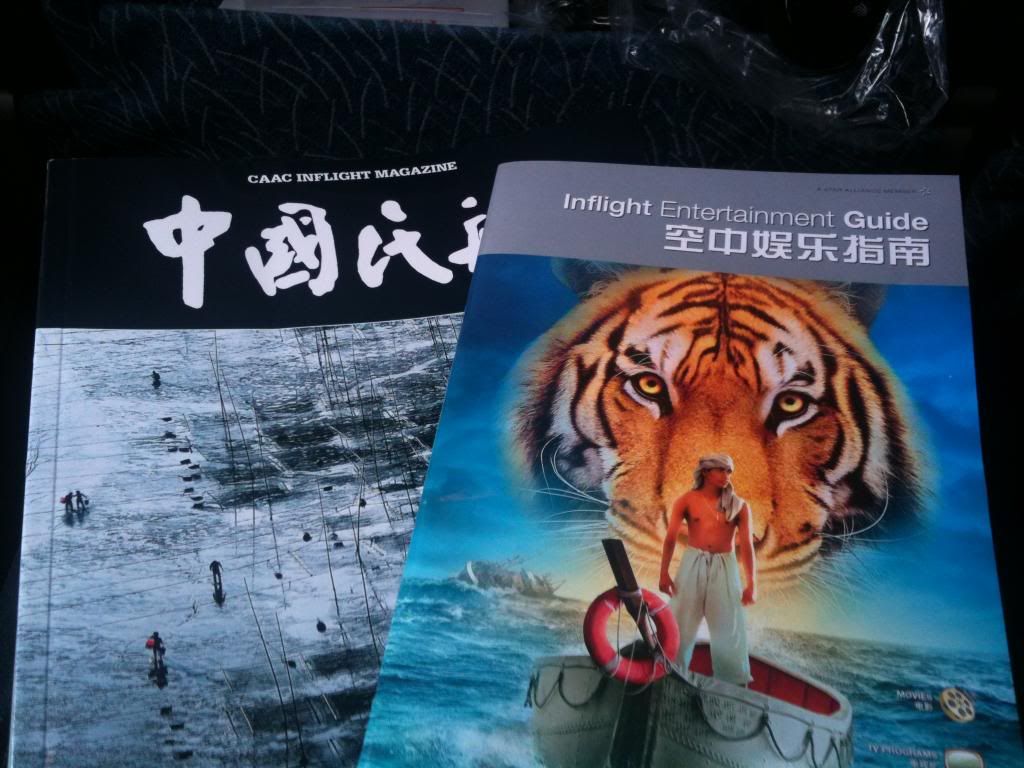 Push-back
For your safety
Welcome Abroad!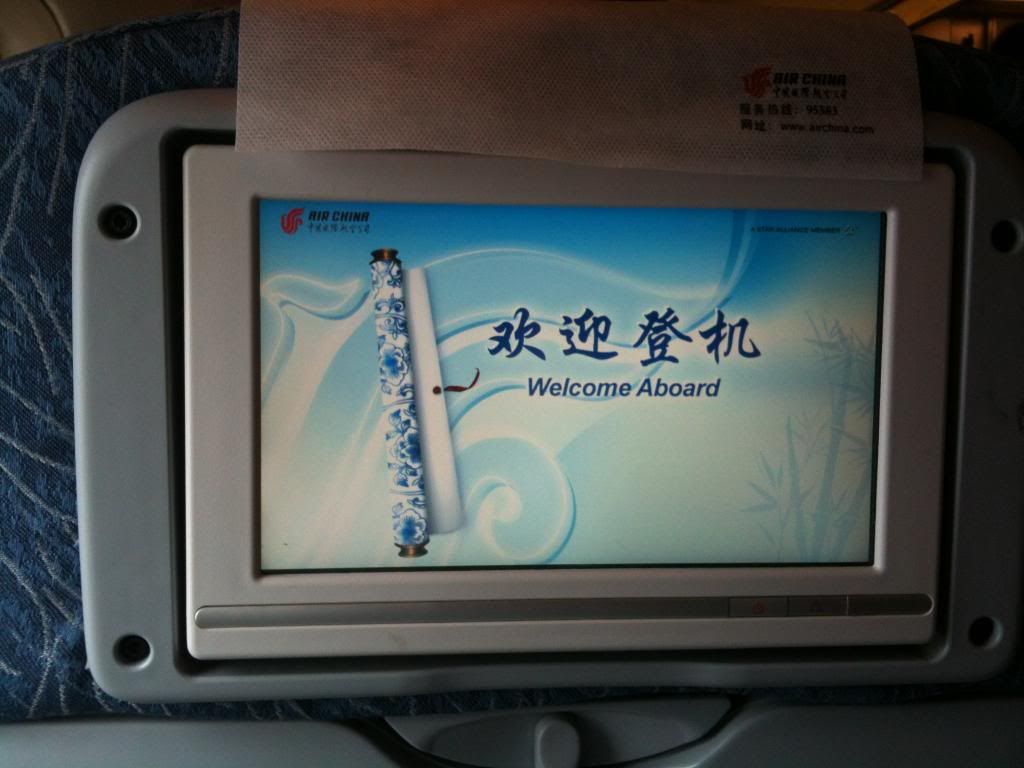 Some mood lighting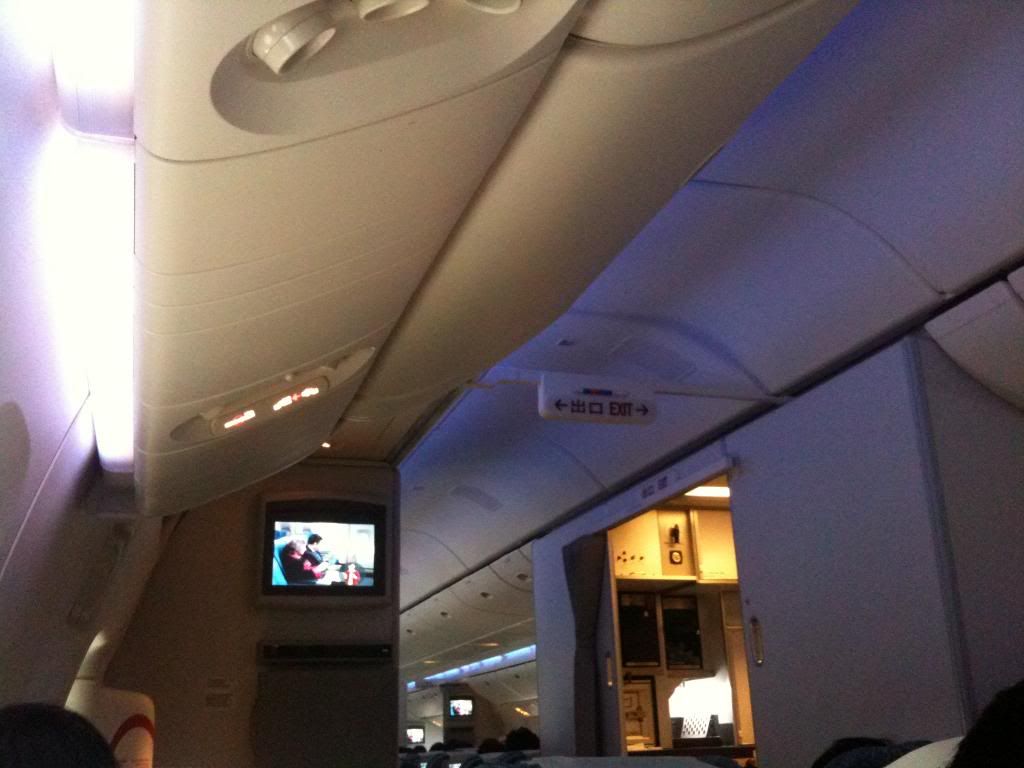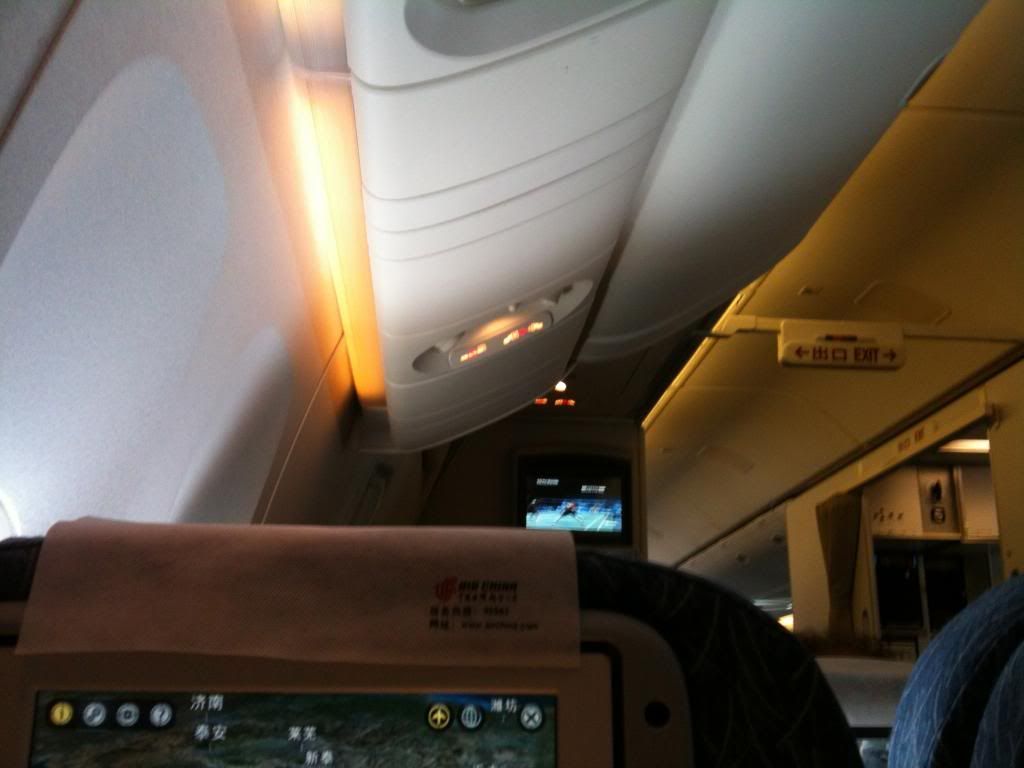 No hot meal this time...just a deli sandwich...
The inflight entertainment system worked fine. But for a A-netter, the only thing I need is...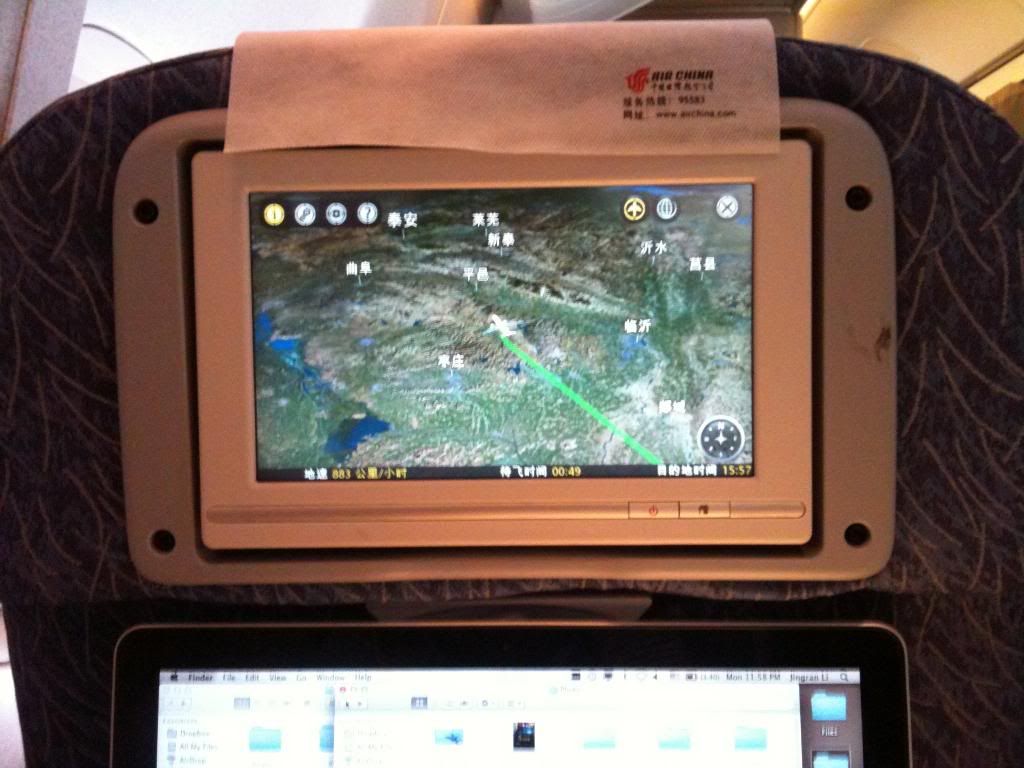 Arrived at PEK T3 22 mins earlier...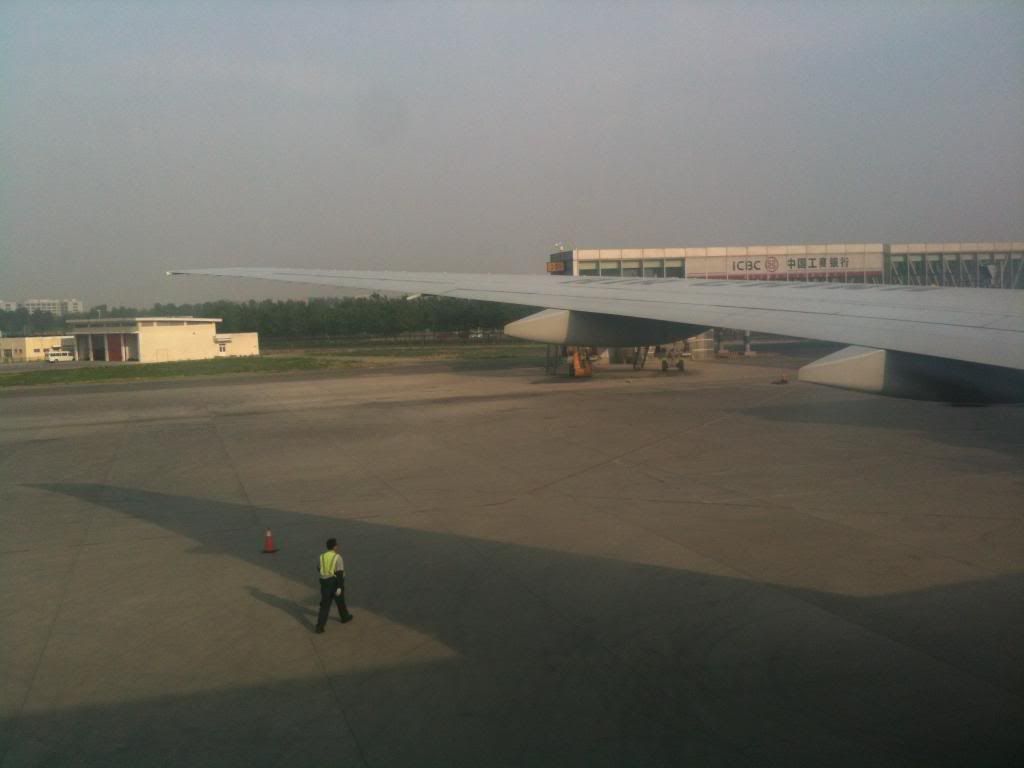 I am the last one to deplane.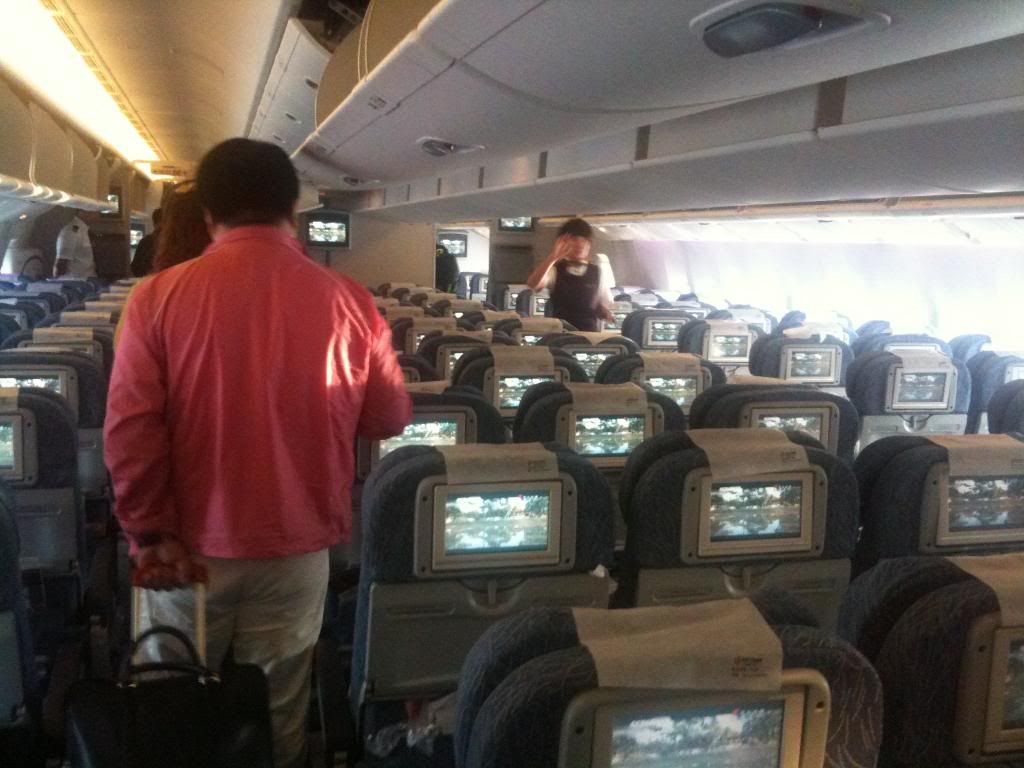 In order to take a photo of the business class
And the bar...it's empty on domestic flights...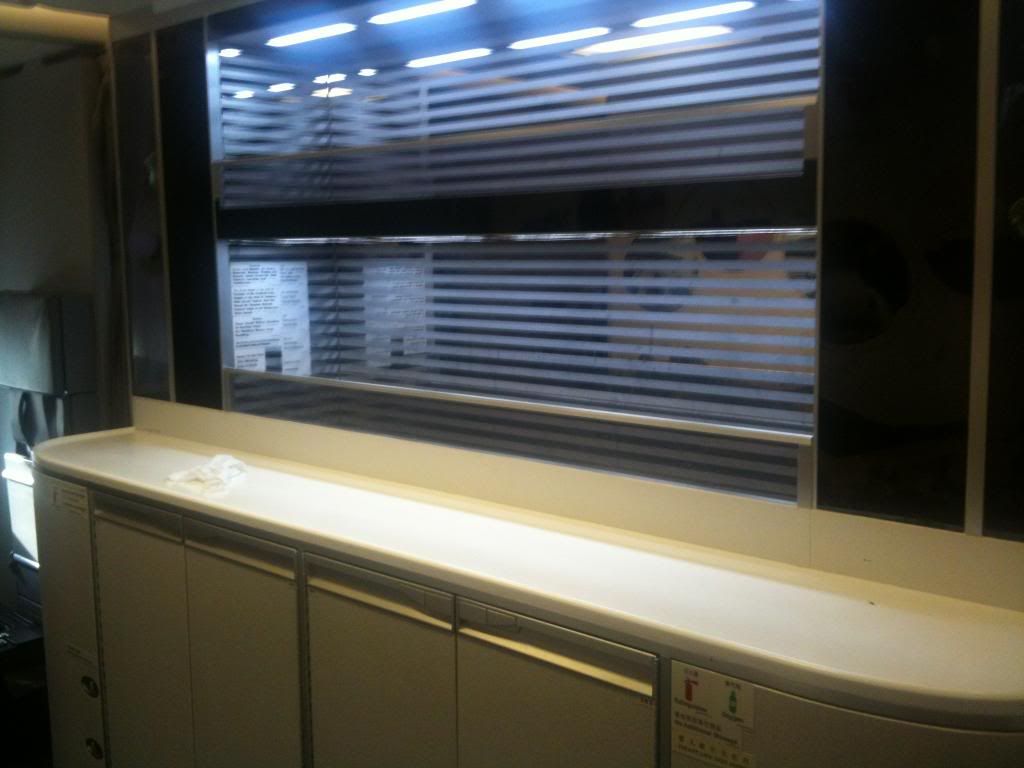 Weather in PEK is better.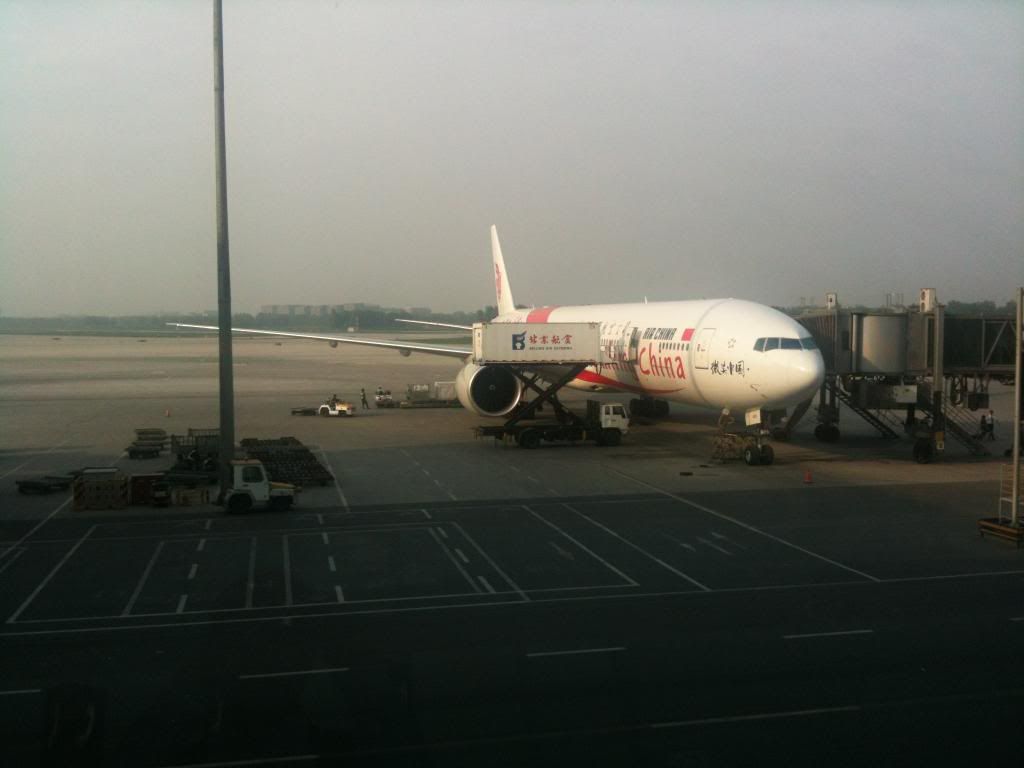 A Phoenix Hub!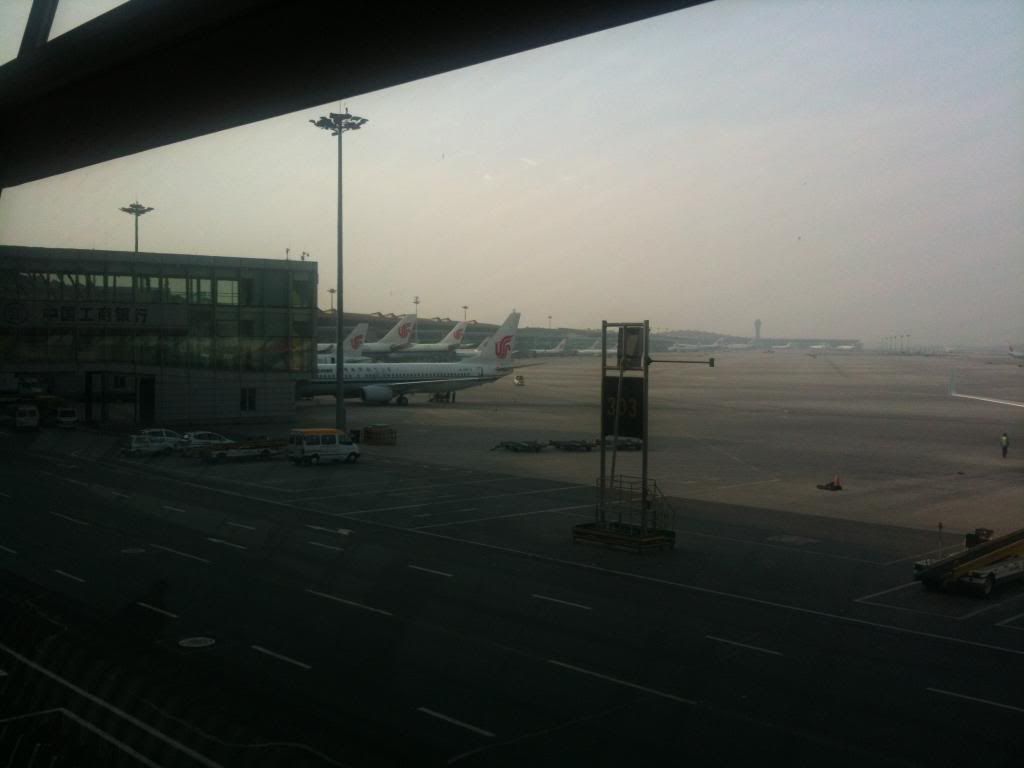 Arrival hall of PEK
Took the airport express train to downtown Beijing.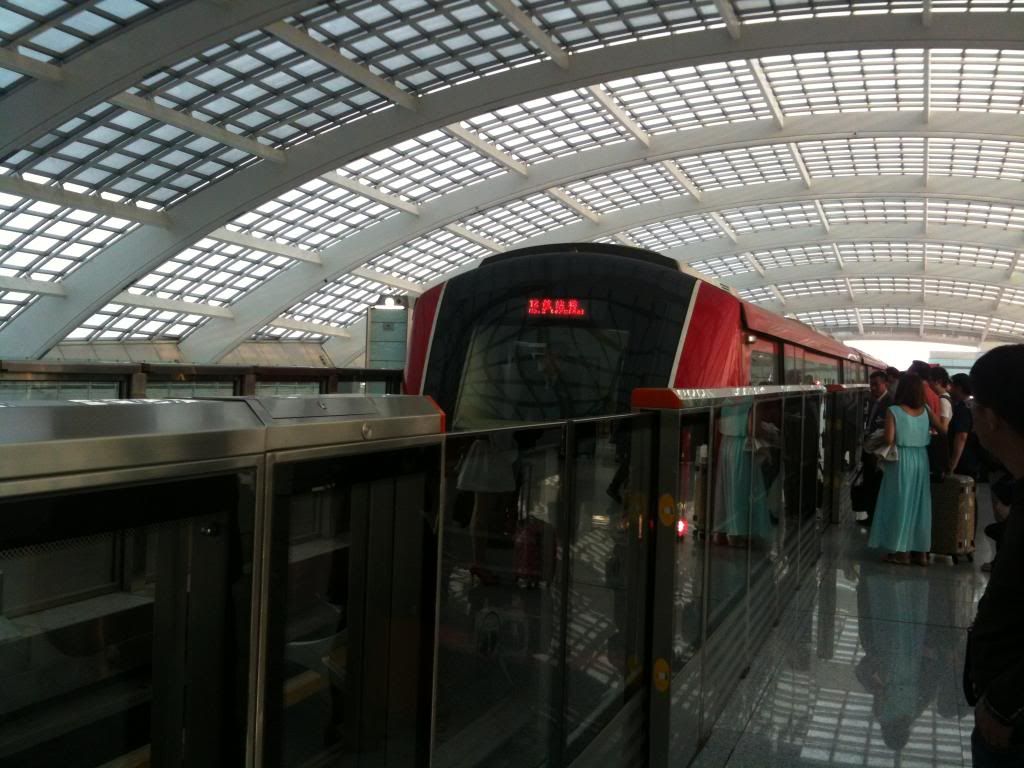 Beijing Airport Hilton, perfect place for A-netters!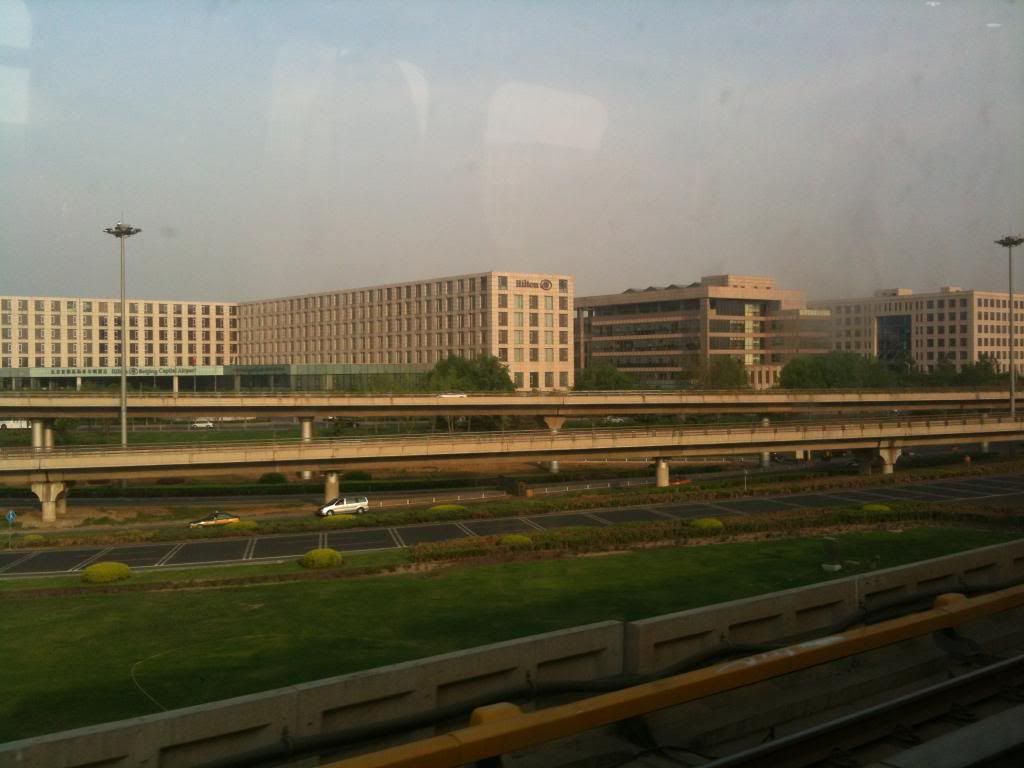 The End.
[Edited 2013-05-06 20:48:42]