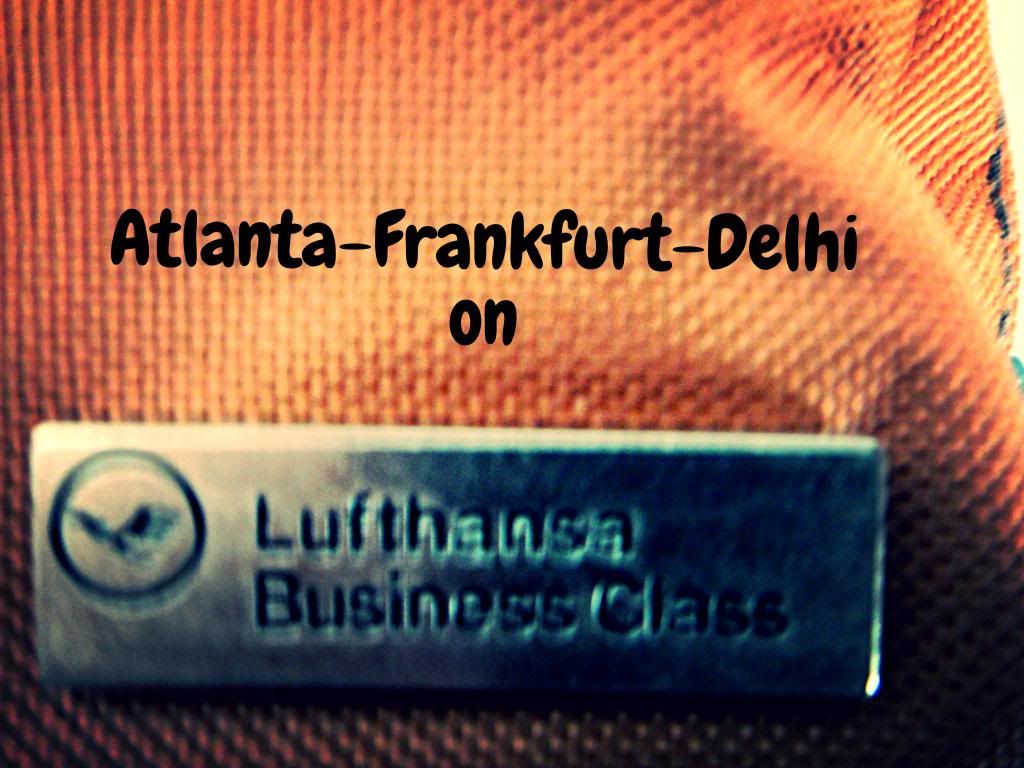 Hello and welcome to my 5th trip report of the year and 7th overall.
It was that time of the year again when I would be flying back home from college.My tickets had been booked in december it self and I had got myself a pretty good deal for a business class ticket. I had departed for the states back in January. Here is the trip report for that segment.
DEL-FRA-ATL On J Class With Lufthansa
(by
planiac787
Jan 11 2013 in Trip Reports)
Now I wanted to kick start my summer in a great way and what could be better than flying the 747-8i again.
Initially I was scheduled to fly out on the 7th of may but since my exams were getting over early I decided to get back home even sooner. I called the Lufthansa call center and got my tickets changed after paying a sum of 250 usd. I did not really want to pay the amount but my dad still insisted I come back home earlier than scheduled.
Here is the flight path I took.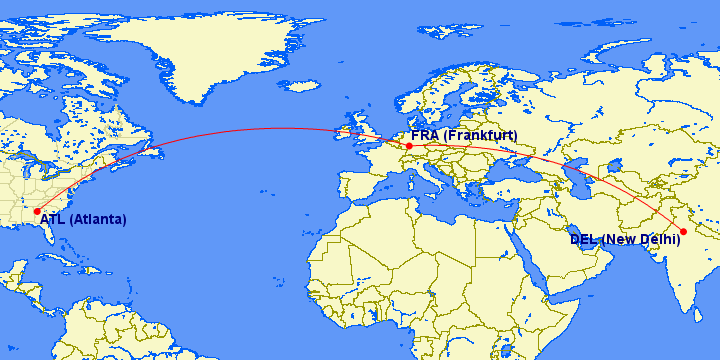 Day Of Departure.
Now in my head I had imagined this day multiple times. Here is how it looked in my head.
It would be a nice sunny day and I would go out for a fancy lunch with my friends, have some champagne and then would leave for the airport. Well you know things usually dont go as planned and the same thing happened with me. For starters it was a terribly cloudy day and that kind of spoiled my mood.Then one of my friends called and asked if I could help him move out of his dorm. Being a good friend I did the needful of helping my buddy moving out. The situation became more chaotic because 2000 more students were also moving out and at the same time it was pouring cats and dogs. Wow..
What a mood killer I tell you... Well just my luck I guess..
At around 2:45 PM I left for the airport. My flight from Atlanta to Frankfurt (lh 445) was scheduled to depart at 5:55 Pm.
I reached the airport at 3:15 pm and hired a porter to help me with my baggage as I could see no trolleys in the departure area. As the porter was helping me with the luggage I saw the lufthansa 343 arriving from frankfurt as lh 444. Beautiful beast I tell you. It was even more surprising to see that Lh had sent in the 343 with the star alliance livery. (Y)
Check-in
Check-in was a breeze as there was no one in the business class check-in desks. The lady behind the counter did her job efficiently but lacked a little warmth. When asked she told me that it would be a full flight today with no vacant seats.
However this was not the case. (Hmm). Another thing I found surprising was that I was offered no lounge invitation.I did not bother to ask but yet it was surprising. If you go the lufthansa website and go lounge finders,no lounge will show up for business class passengers travelling out of atlanta. If you are first class or senator status then there is a lounge. Not cool lh...not cool.
After my bags were through checked-in to delhi I made my way towards the security check.
First View of the Aircraft.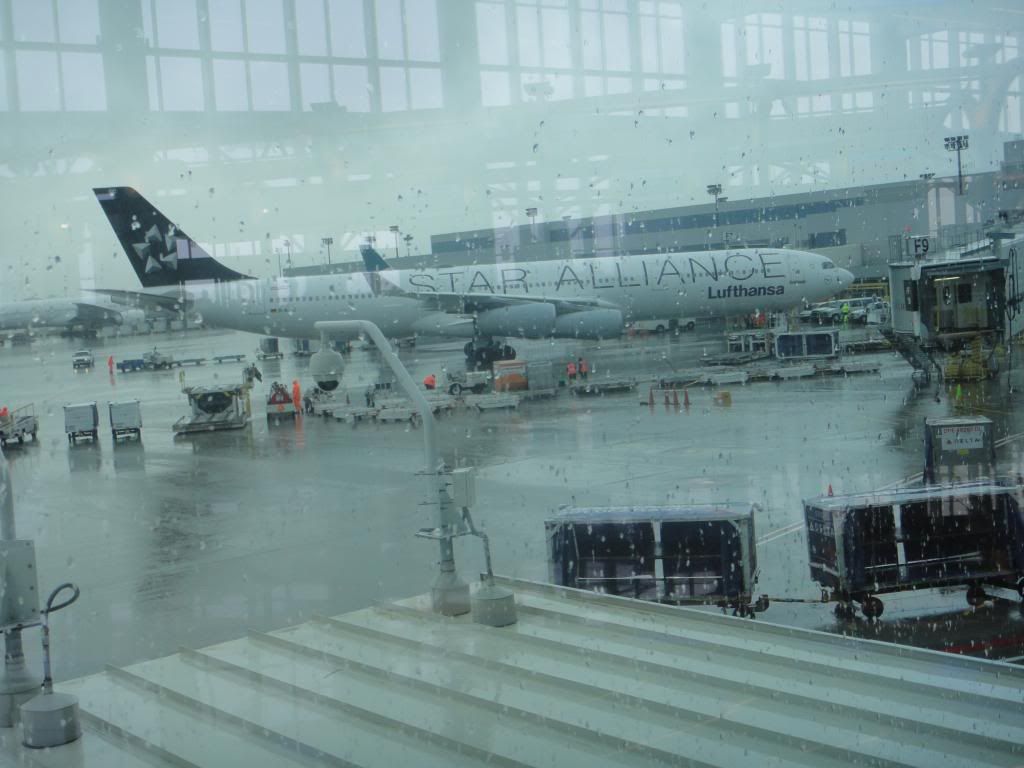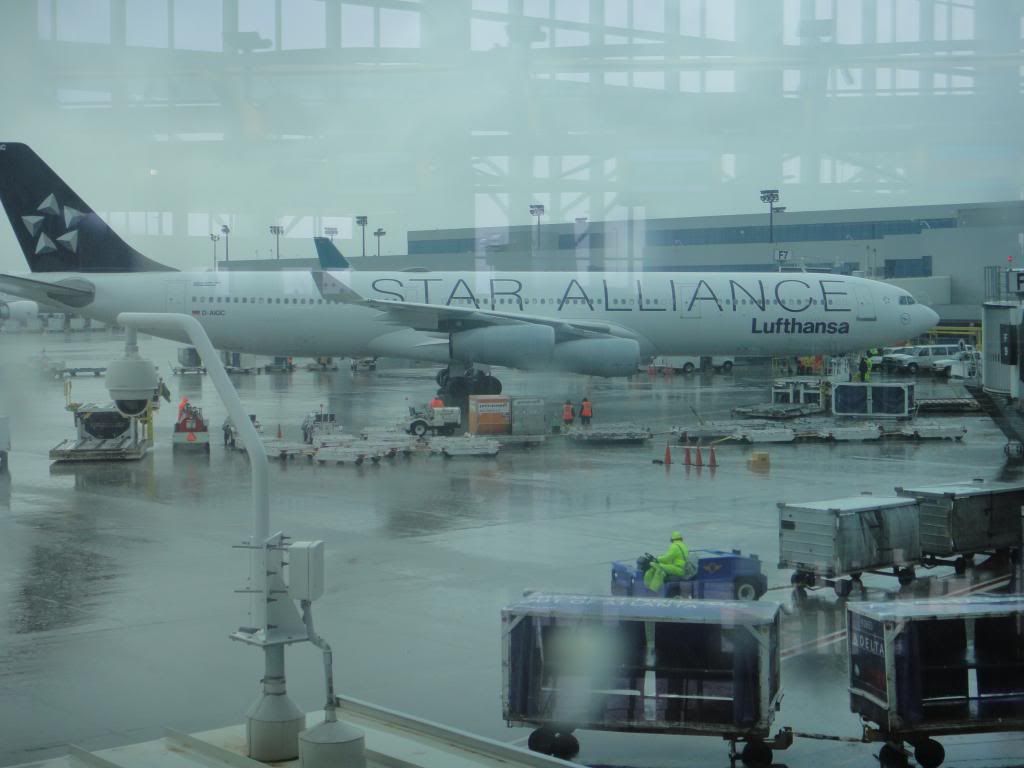 Air france 777-200
Looks beautiful,doesn't she?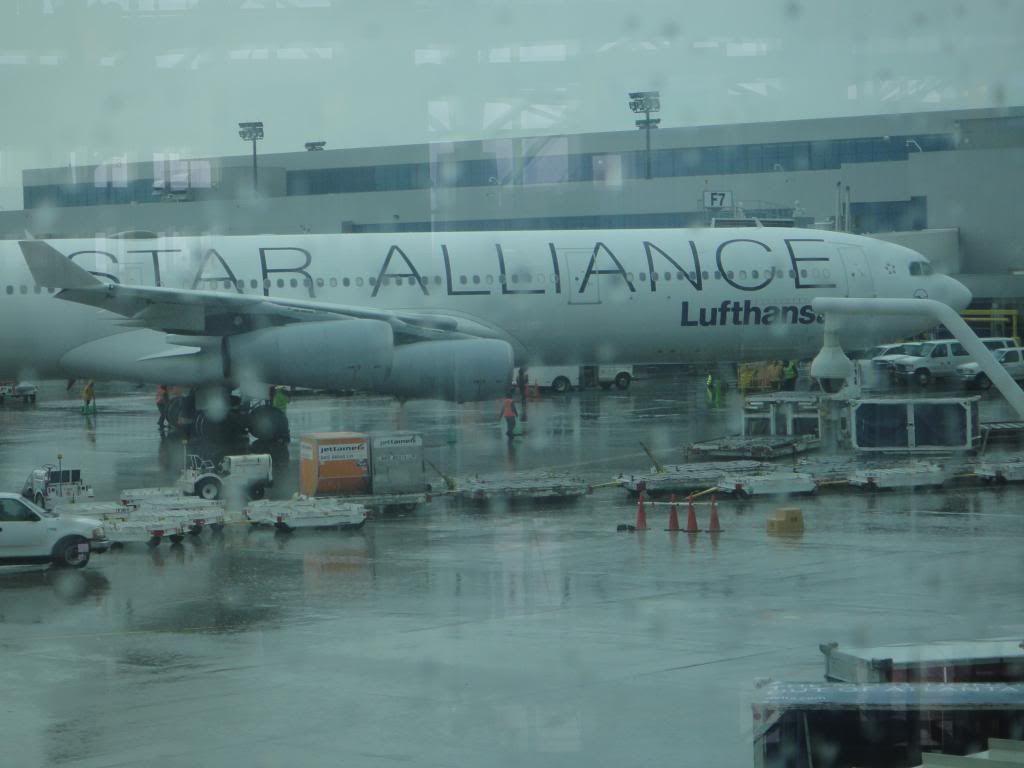 Delta Check-in desks as Concourse F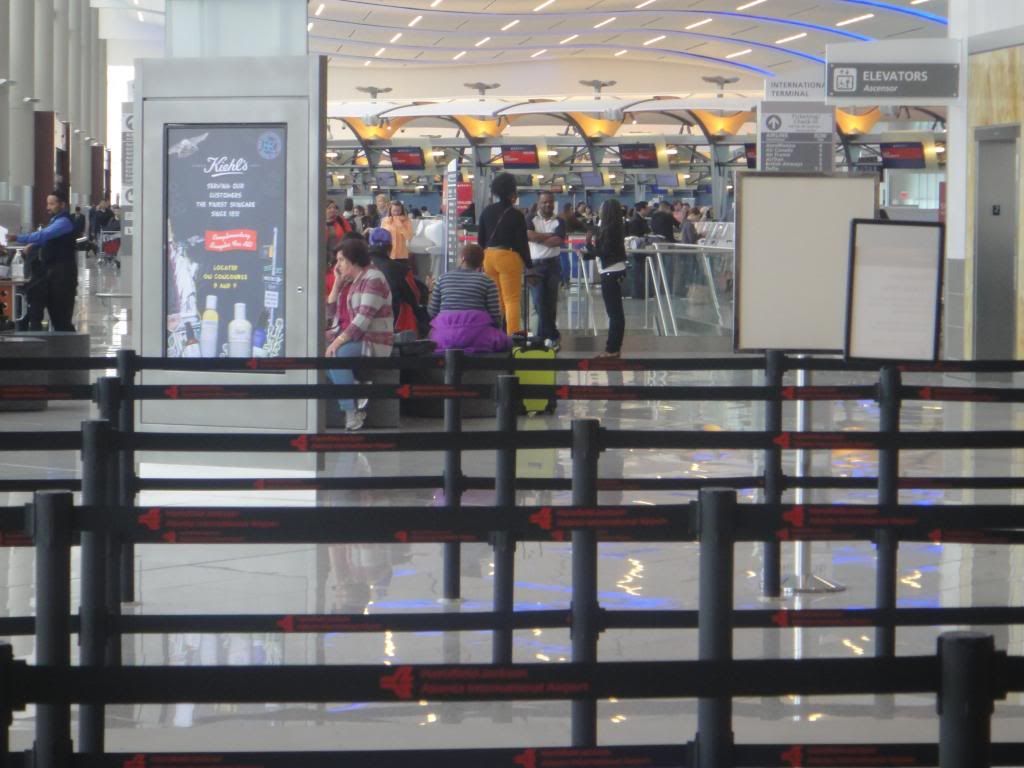 Going towards security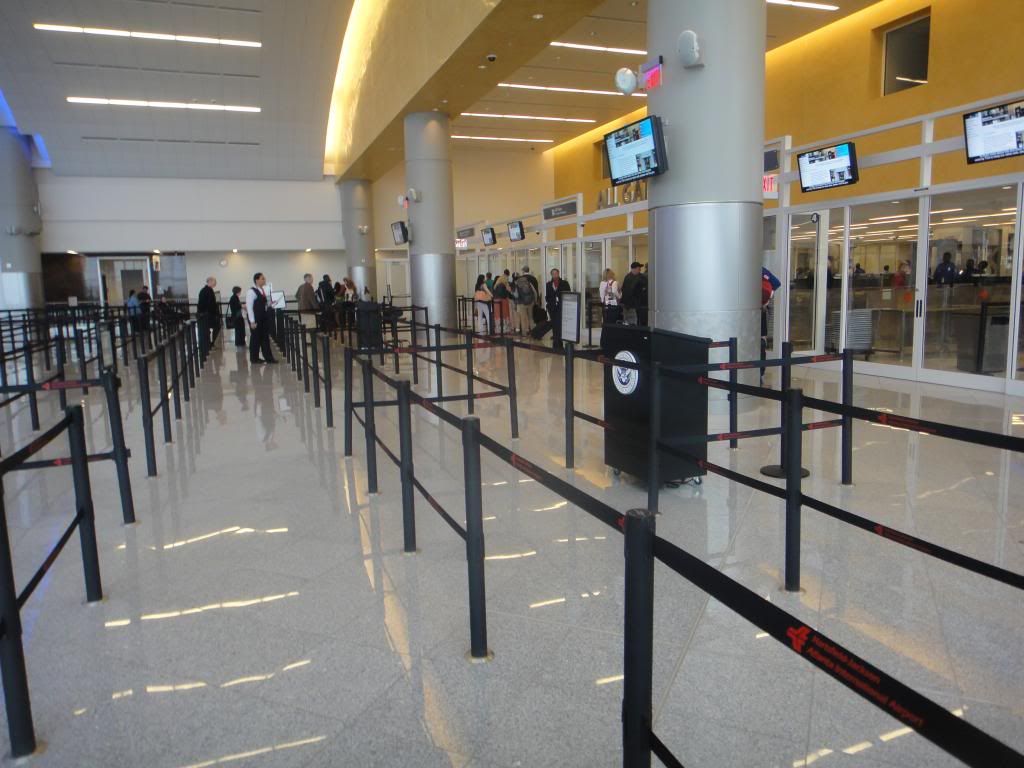 Clearing Security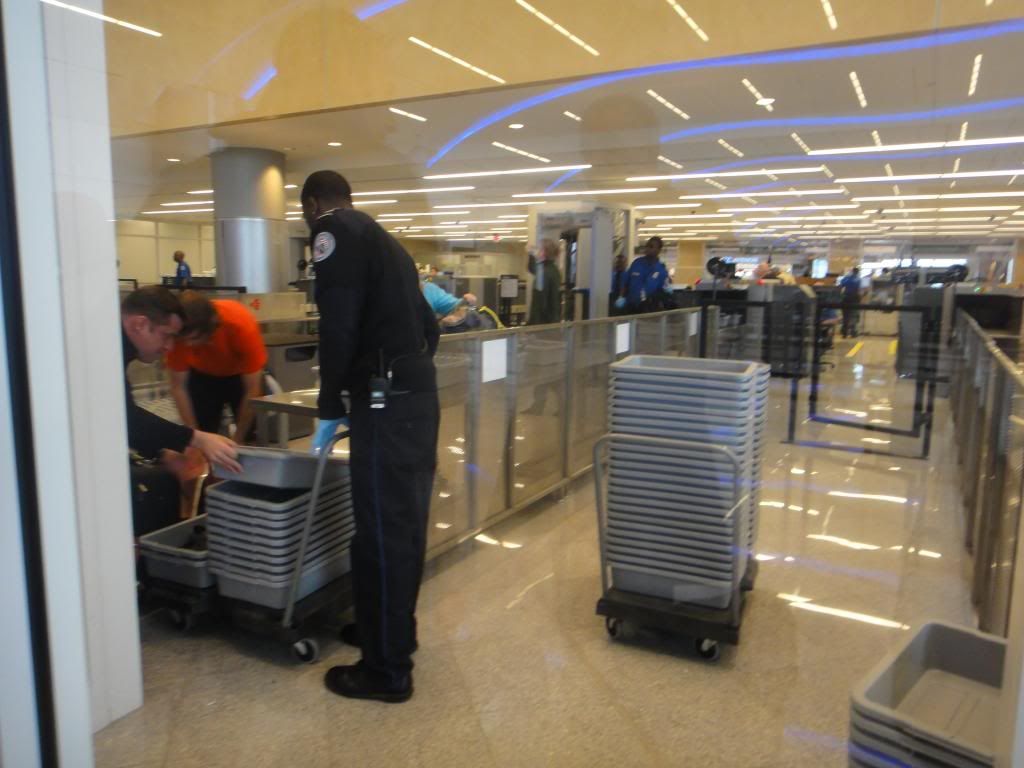 About the Airport
To be very honest I think the Atlanta Airport is one of the best I have seen in America.The international terminal boasts of impressive duty free shopping,great eateries,fine architecture and one huge delta sky club lounge.
Duty Free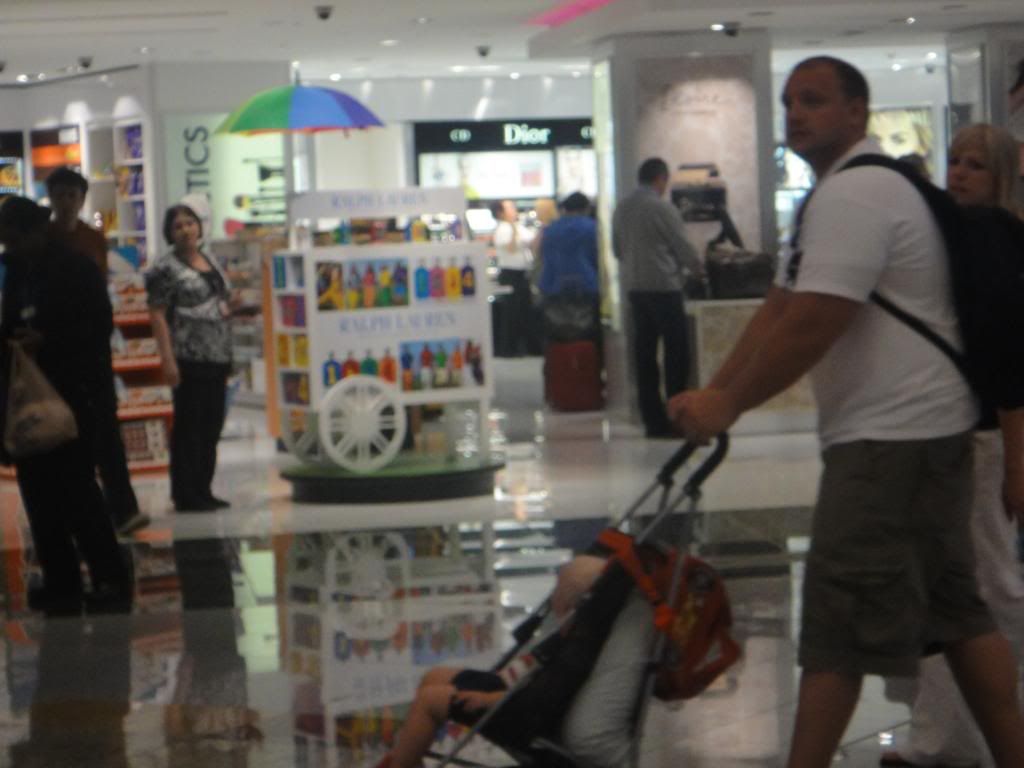 All major brands
FIDS
She was going to munich today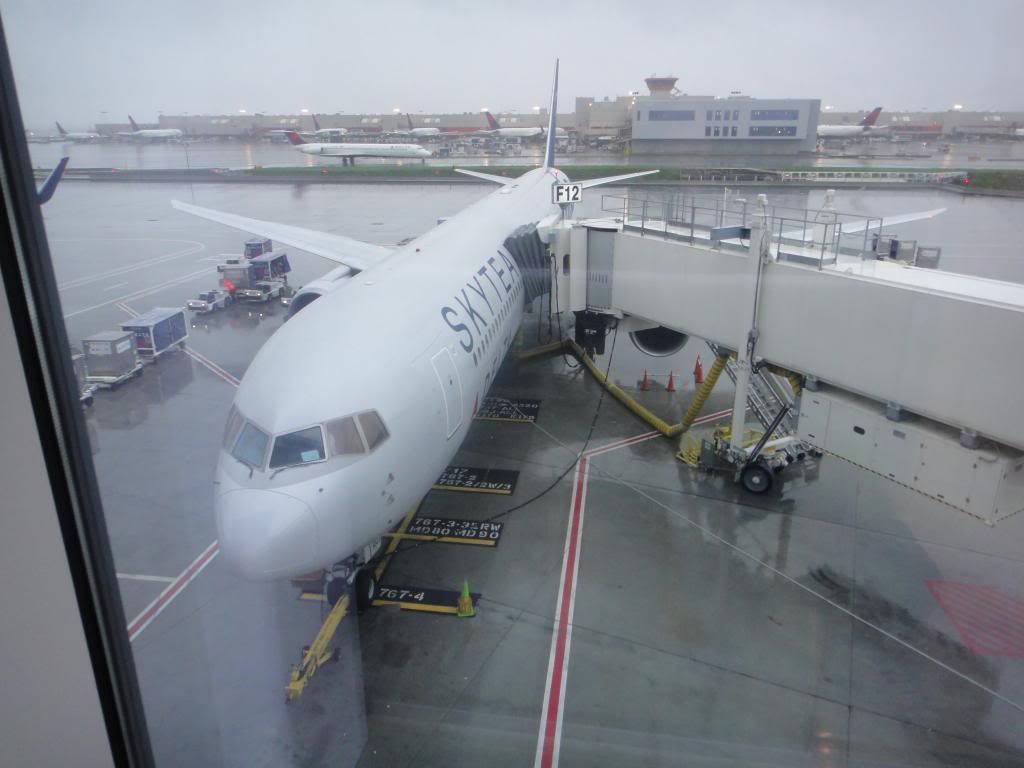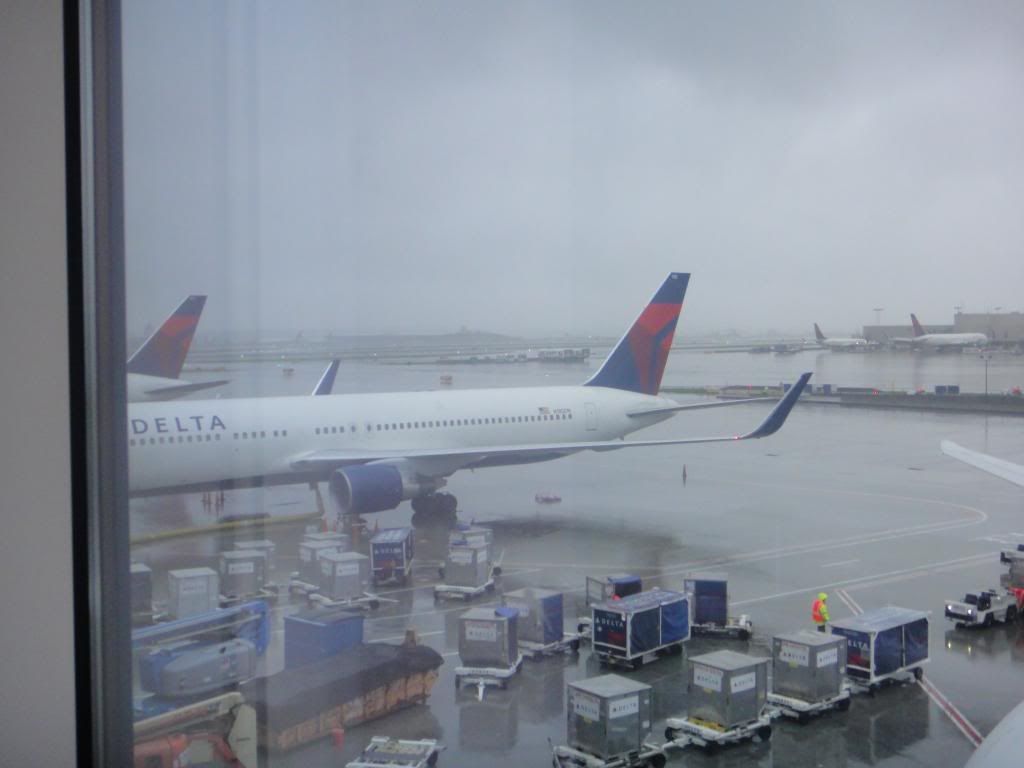 Impressive Architecture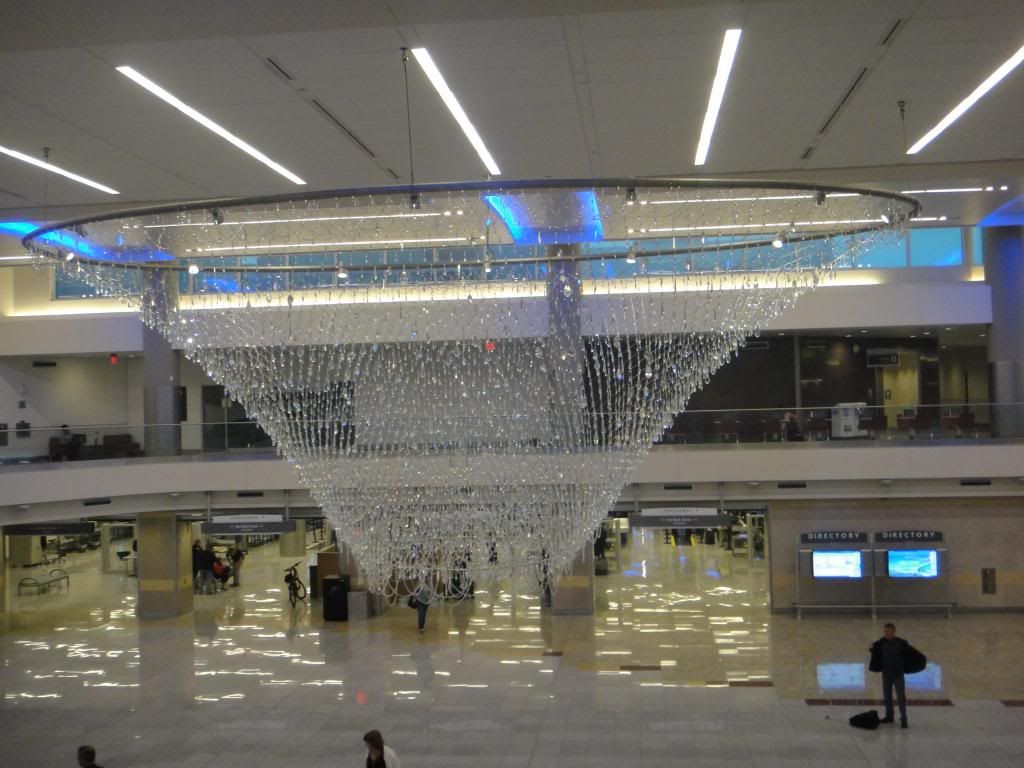 Lounge
My next target would be the Delta Sky club lounge. Now I knew I was not flying delta but I thought I could still get in using my amex but apparently you must also be travelling delta to use there lounge. Oh well! I decided to get the day pass which was another 50 usd. The lounge was the second biggest delta lounge in the airport and could hold 350 guests. It was equipped with a full service bar where most drinks were free. Only the "Premium" brands were charged for.
The internet connection was slow but still tolerable. I found myself a comfy corner and began surfing the net.
Loving the chandelier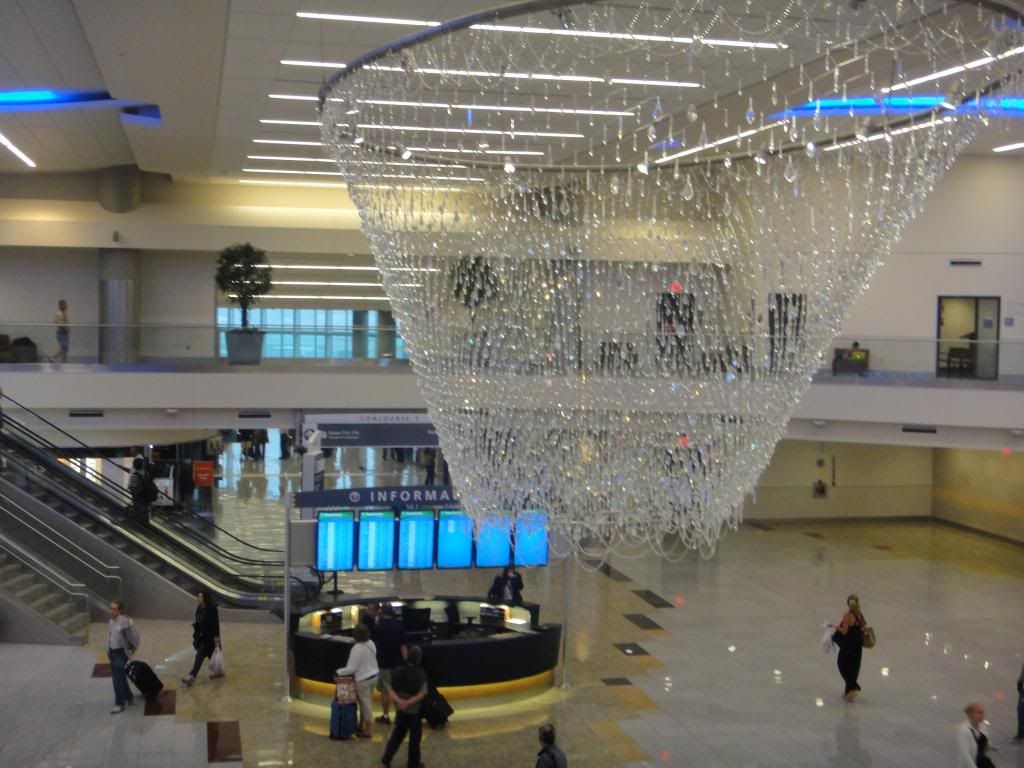 Snacks Anyone?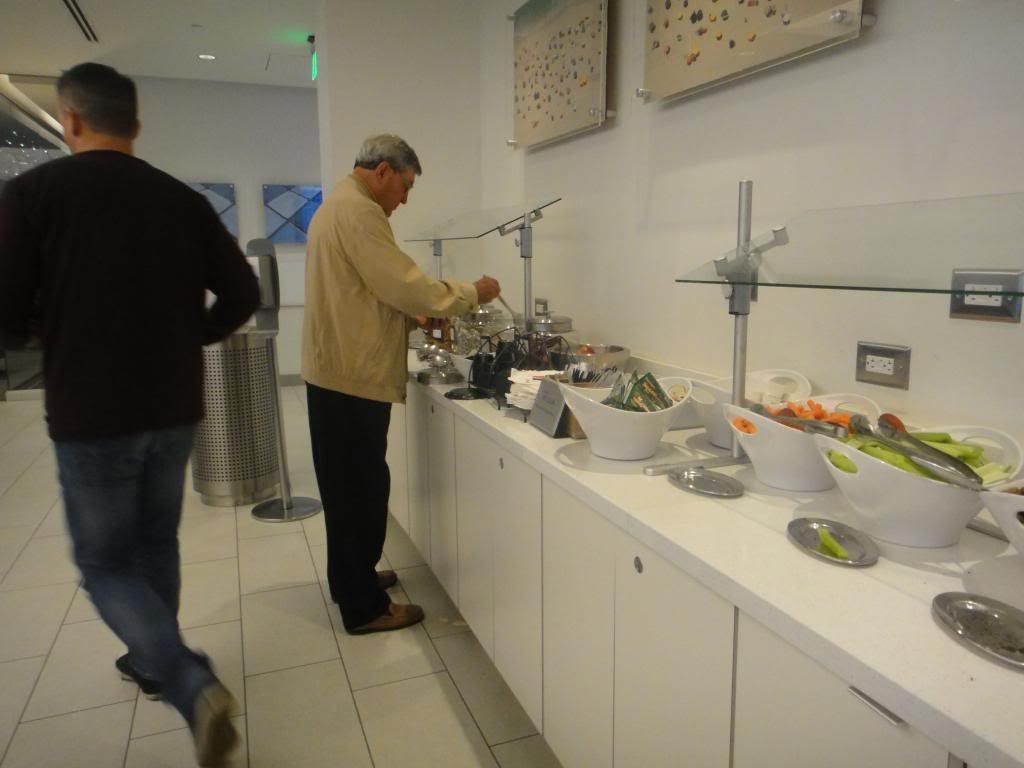 My favorite website
Boarding Card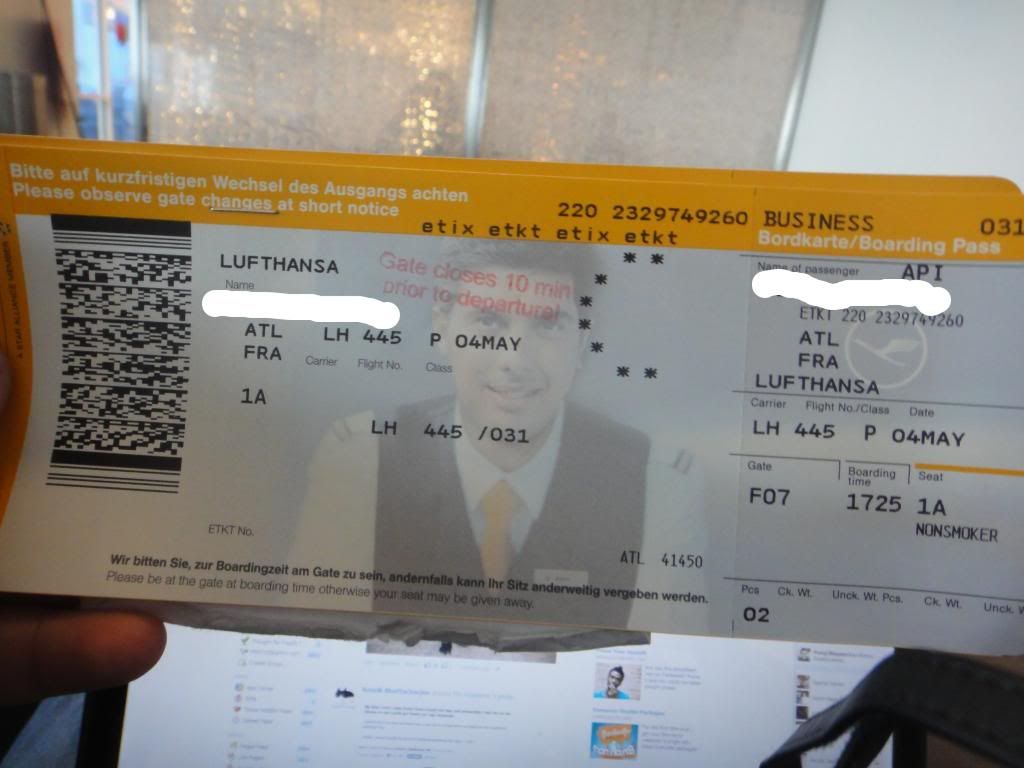 Comfortable Chairs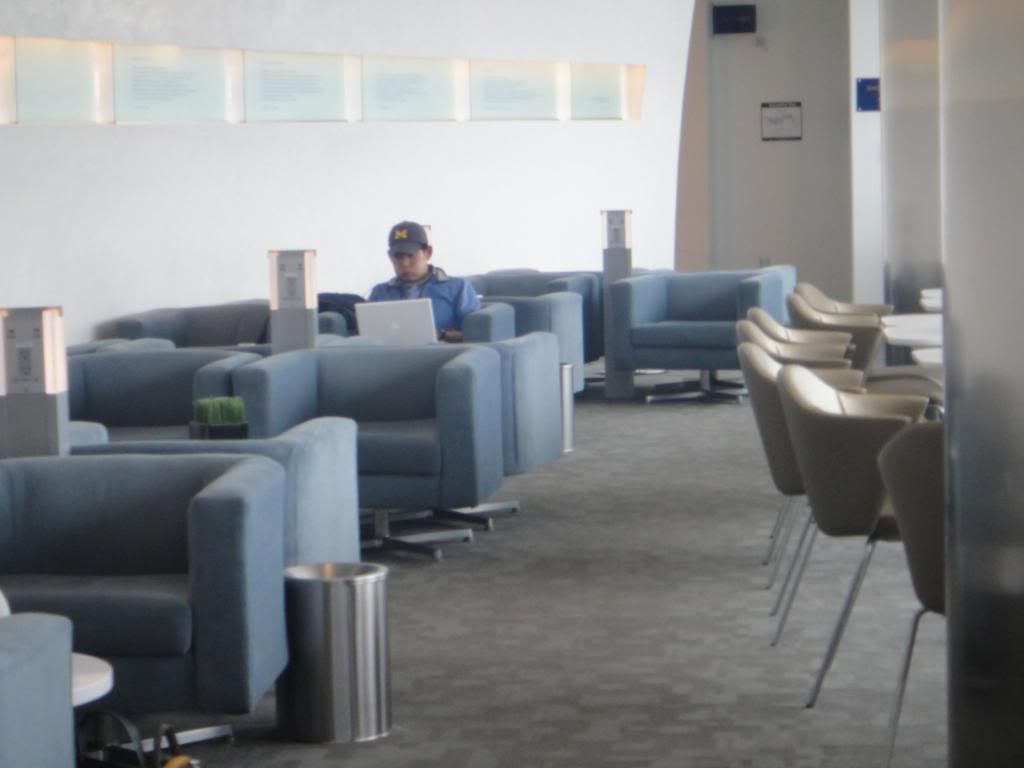 Now there was a special section in the lounge promoting "Beats by Dr.dre" headphones.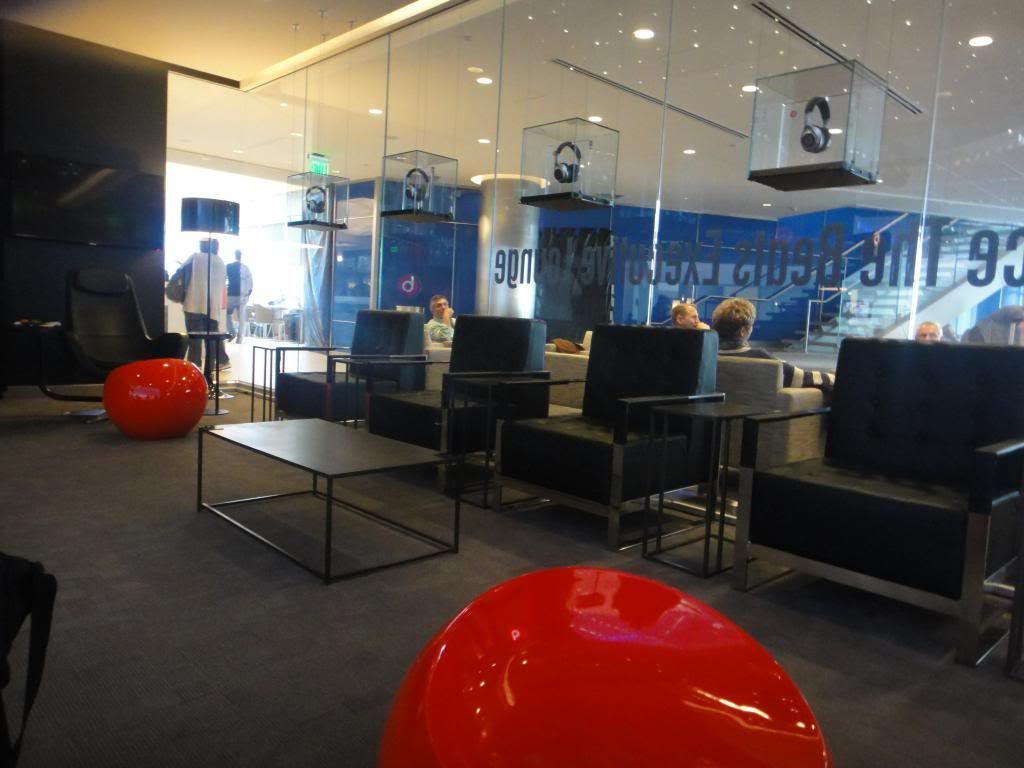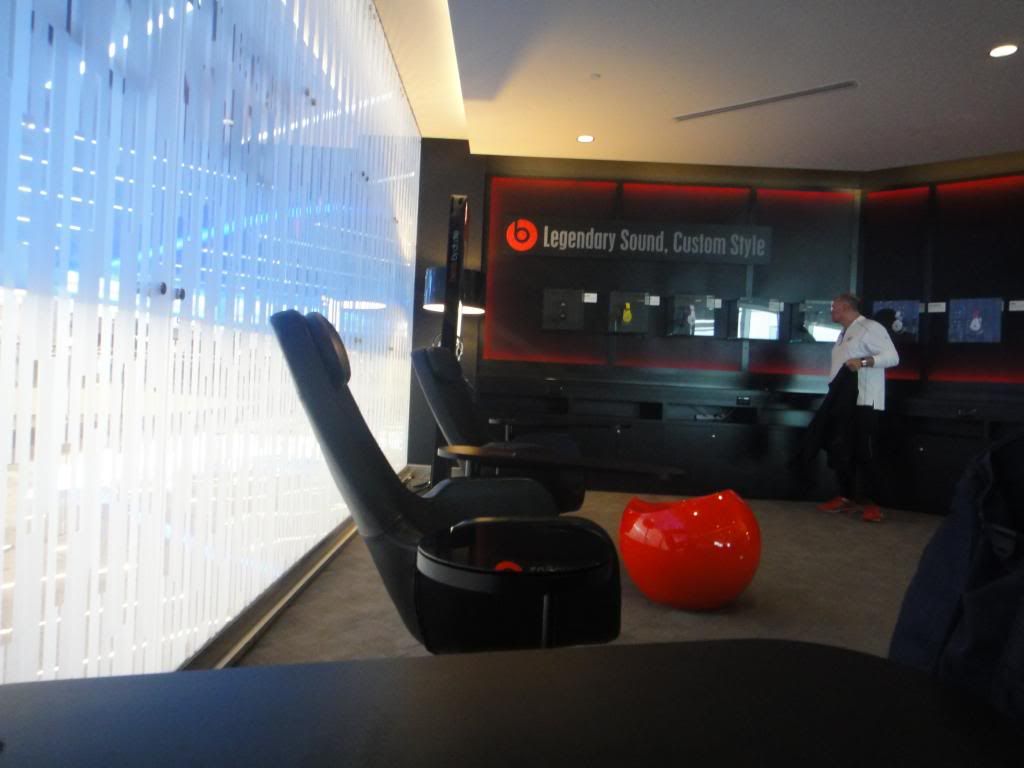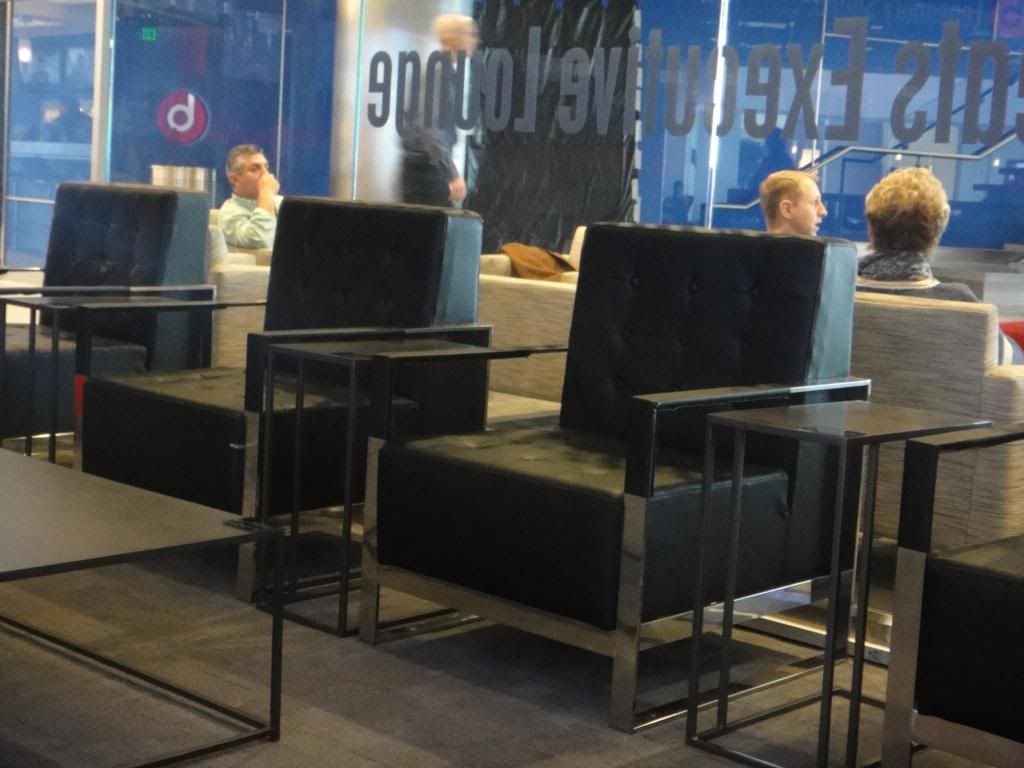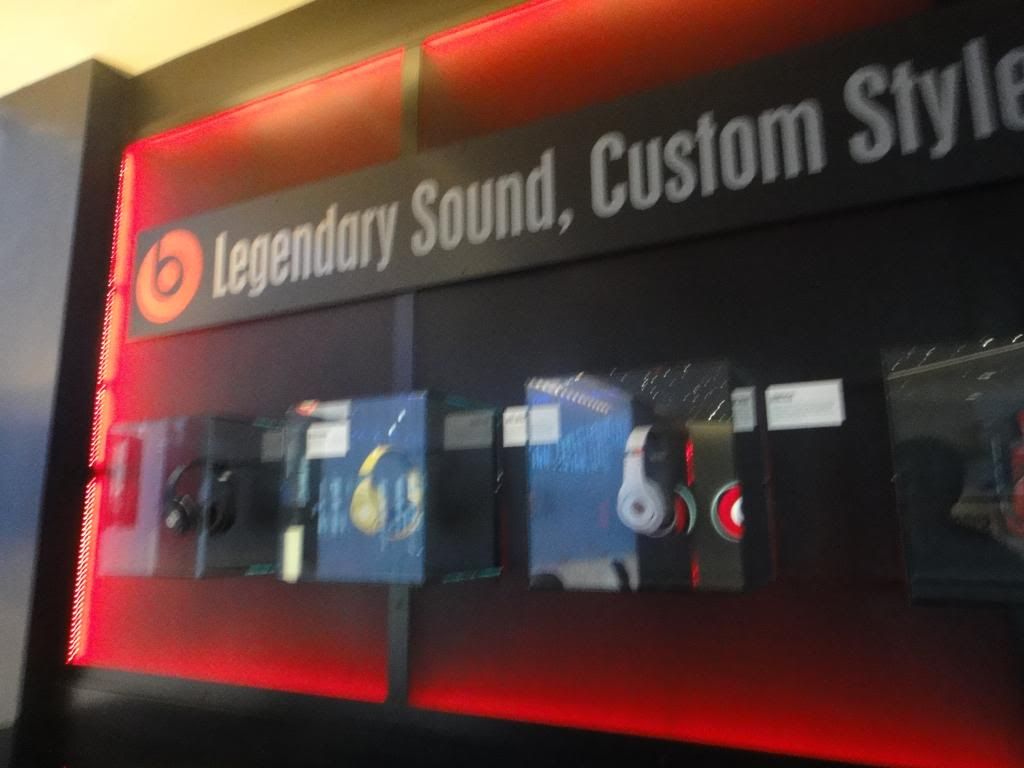 Look at this little guy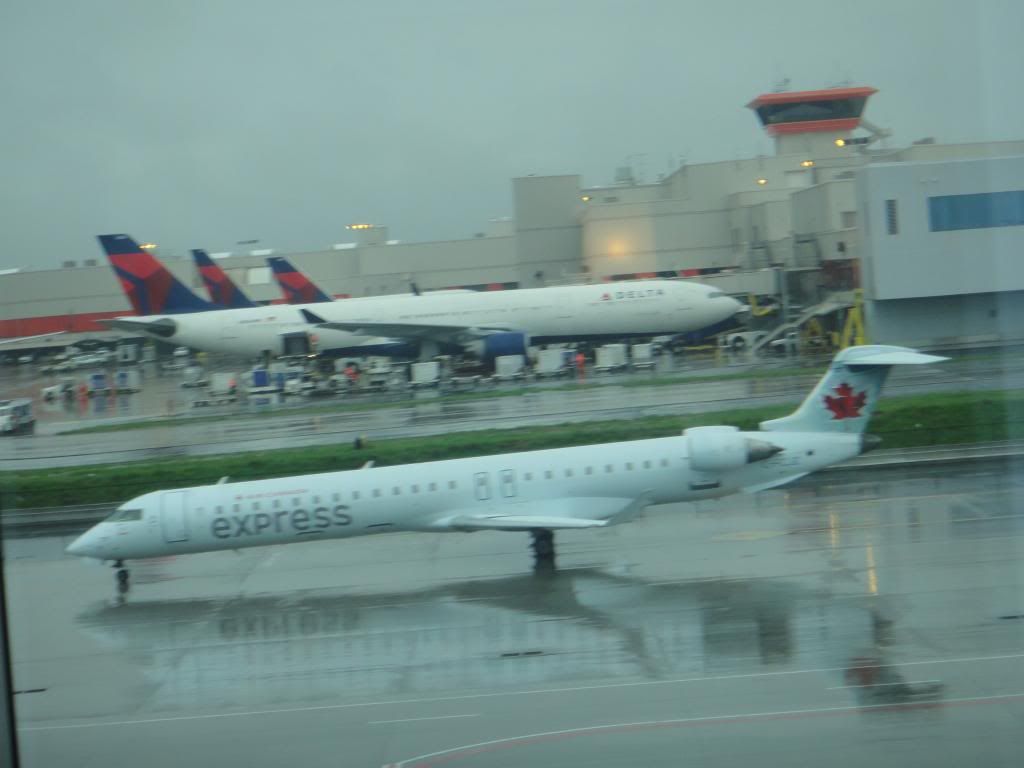 So after spending a good 45 minutes in the lounge I decided to explore the terminal a little. The lounge was nice but the Lh lounge at the frankfurt was better.
Plenty of options
Walking towards my gate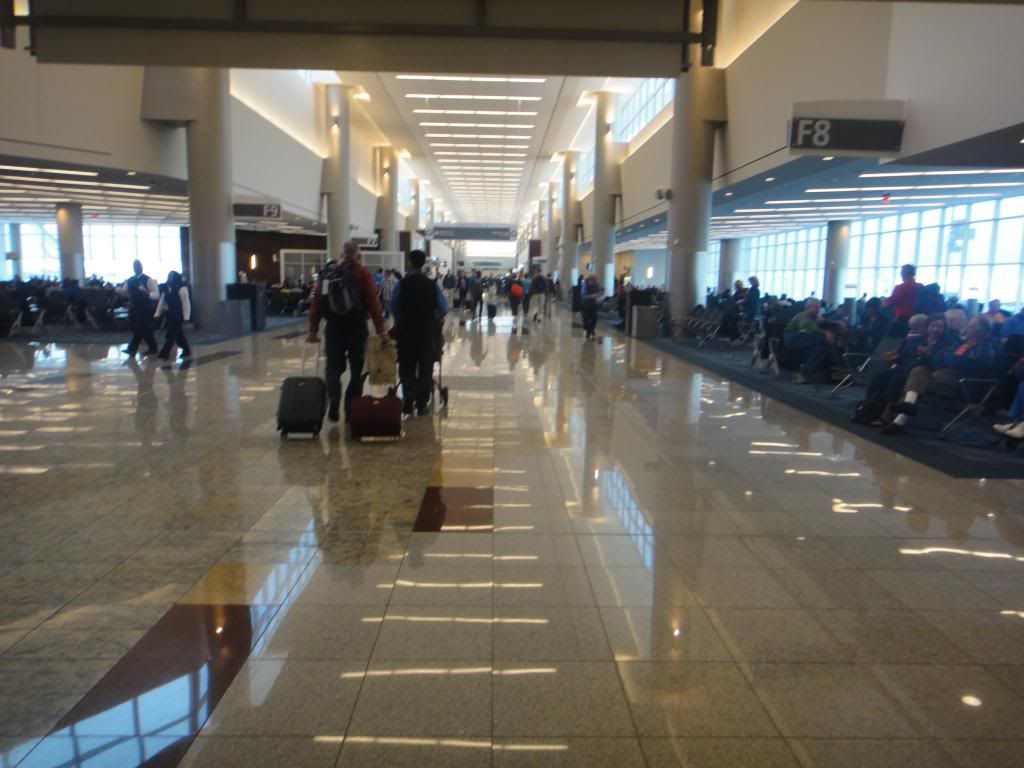 And here we are. Gate F-07
Love this Pic!
And this too!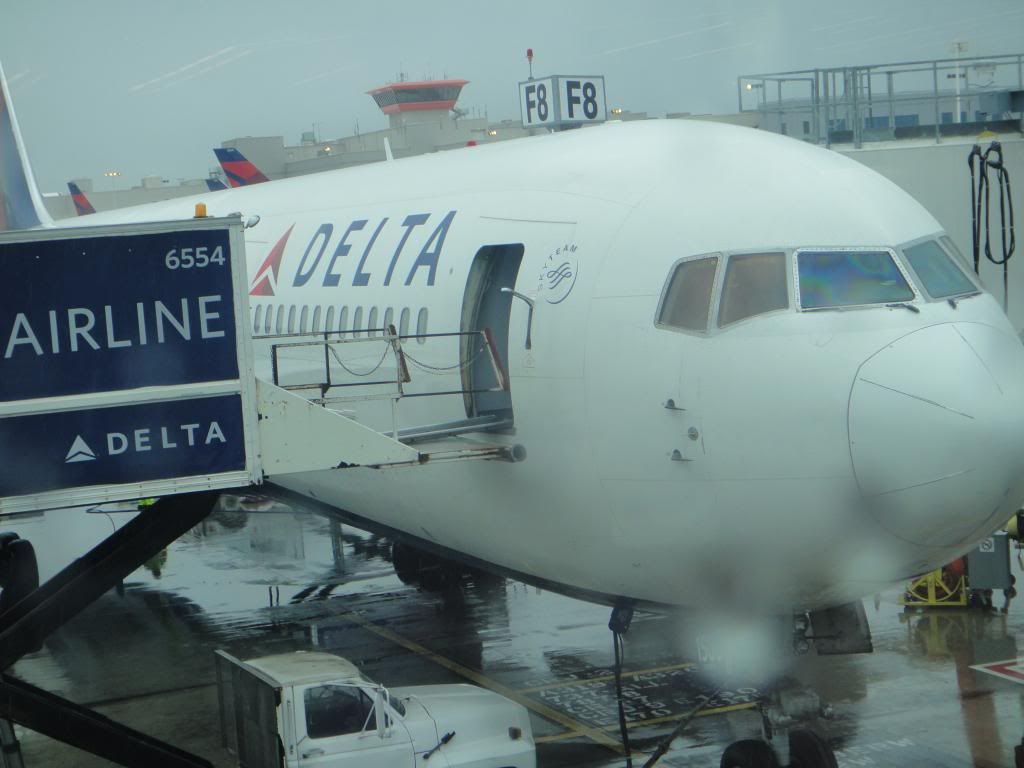 Delta Md-88 with the 2 Af 777's in the background.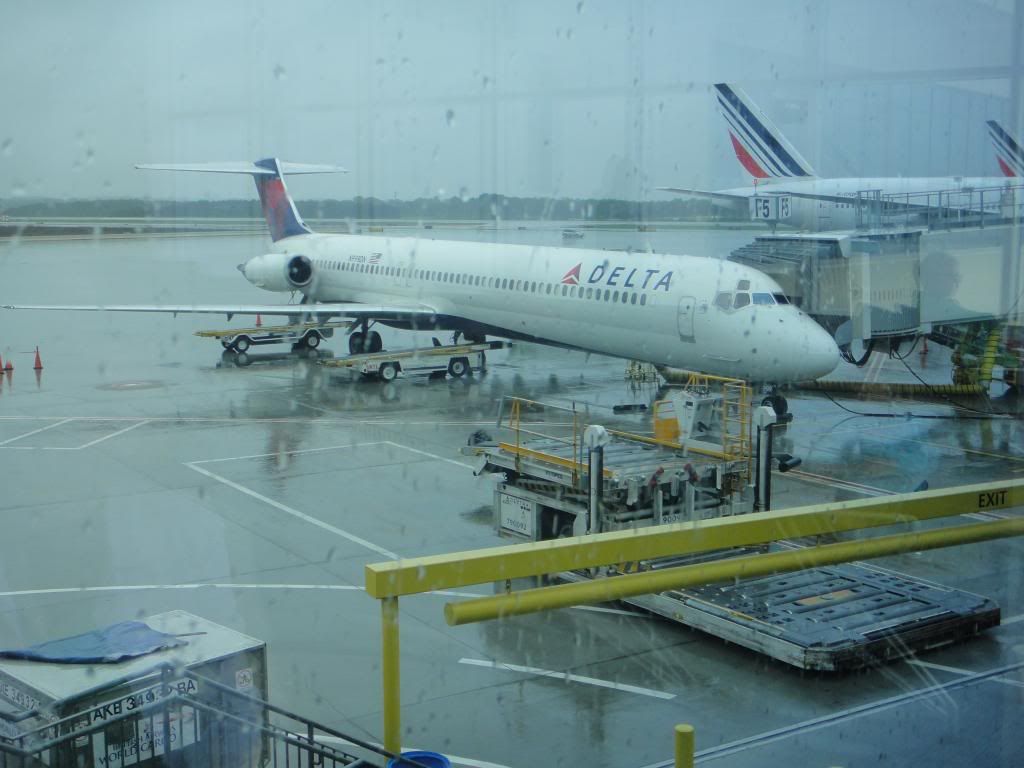 Boarding started 45 minutes before departure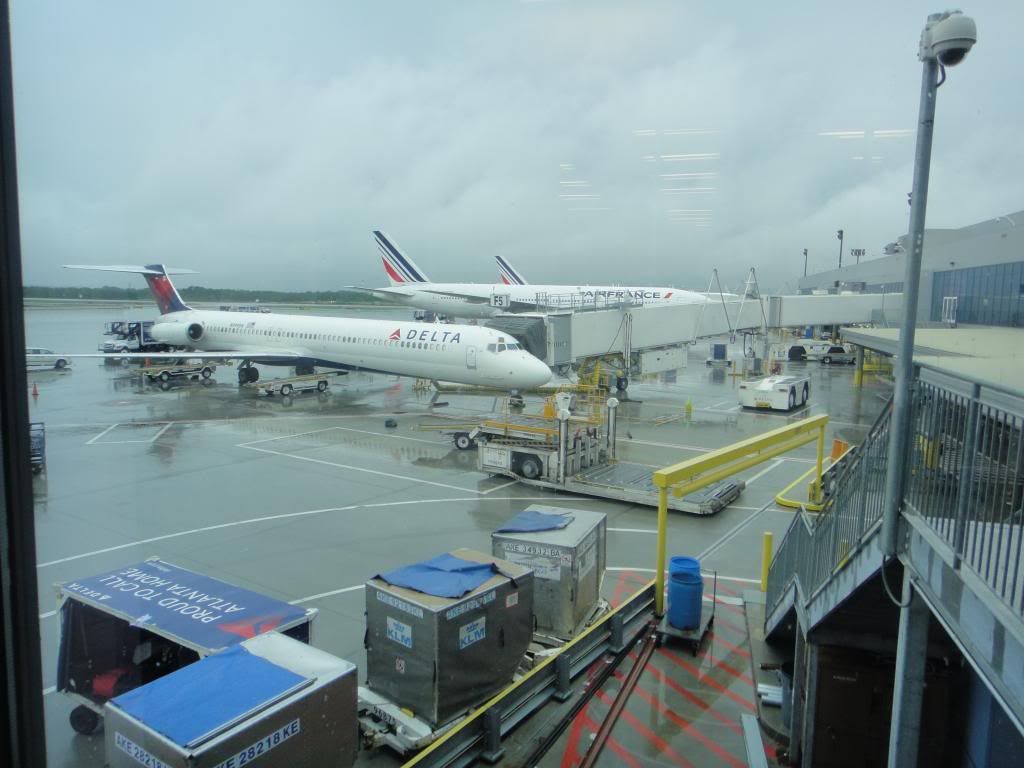 Boarding was announced at 5:10 pm with families and people on wheelchairs boarding first.Ten minutes later business class passengers were asked to board.It was done in an orderly manner and I made my way to my seat 1A.
My home for the next few hours.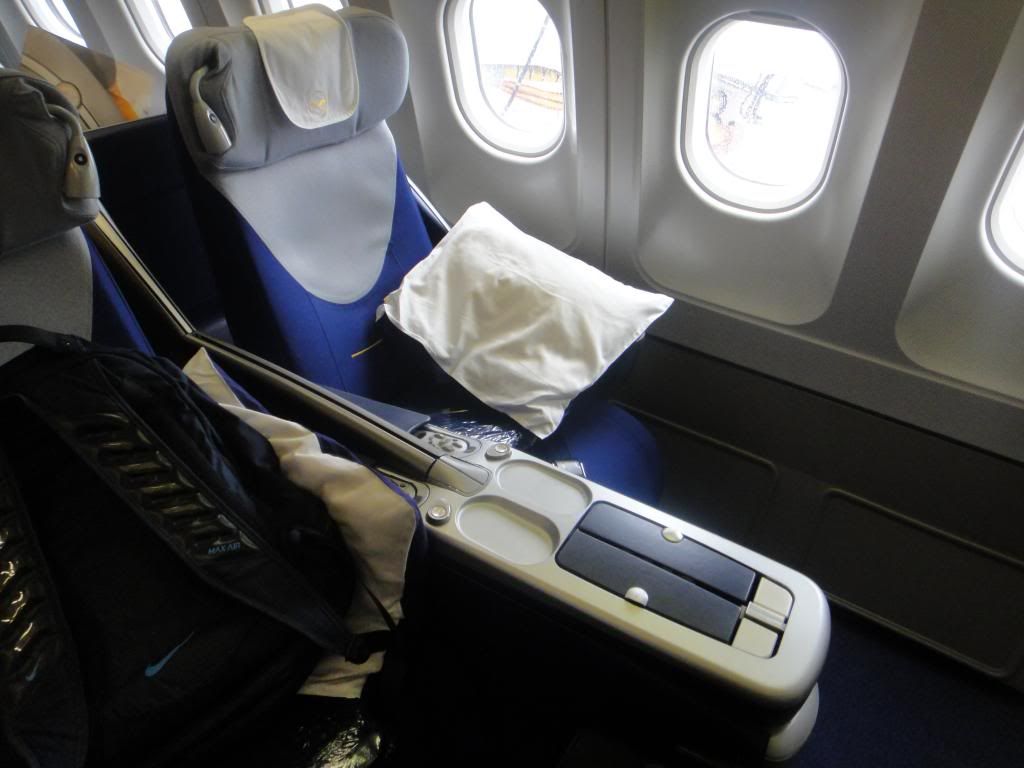 I asked the F/A if I could see the cockpit and I got a big nod.
The 343 cockpit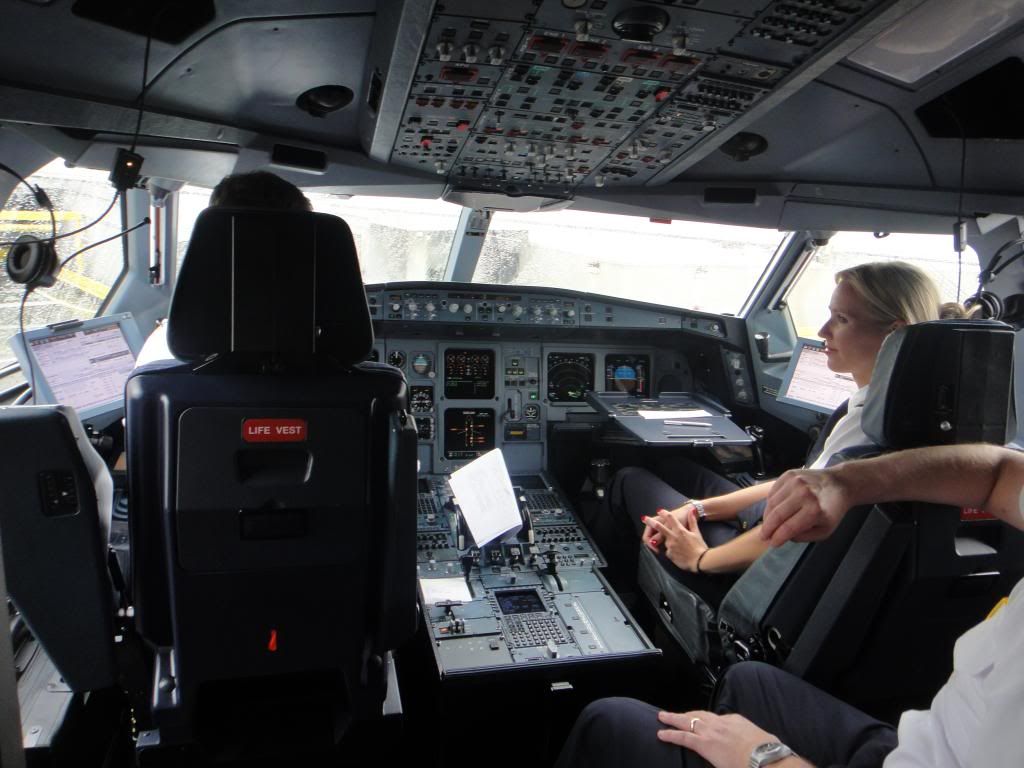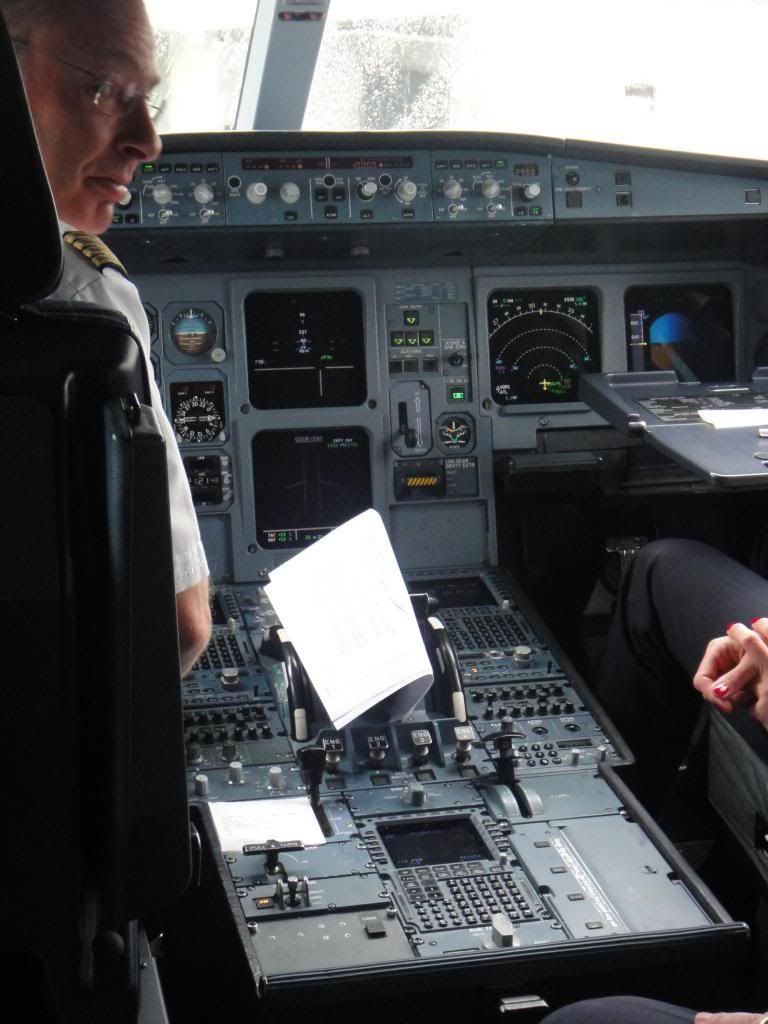 Pilot rest area on the 343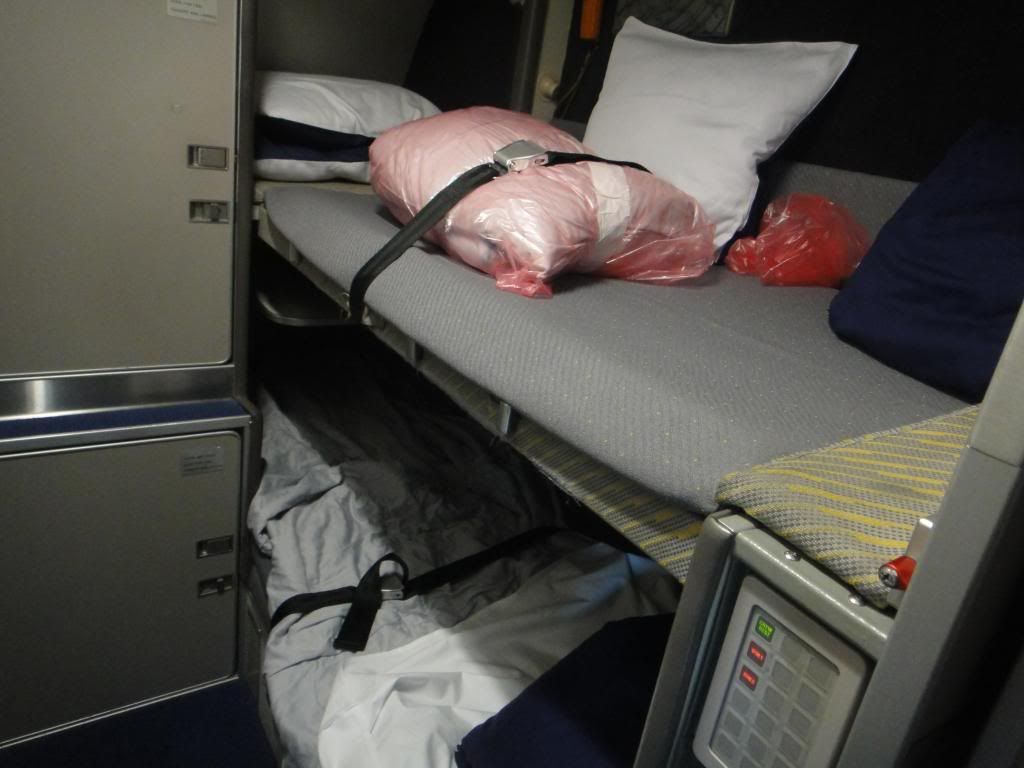 The cabin
My Neighbors seat.
The Ugly looking amenity kit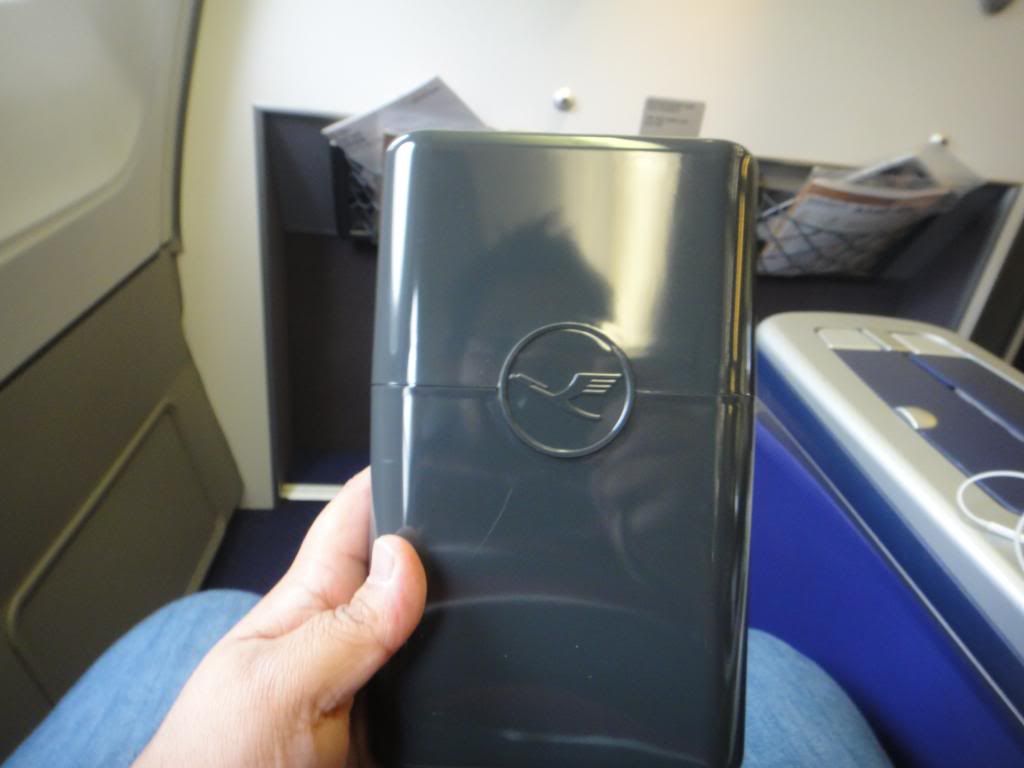 Bottle of water was kept on each seat
Pre-Departure Champagne
The engines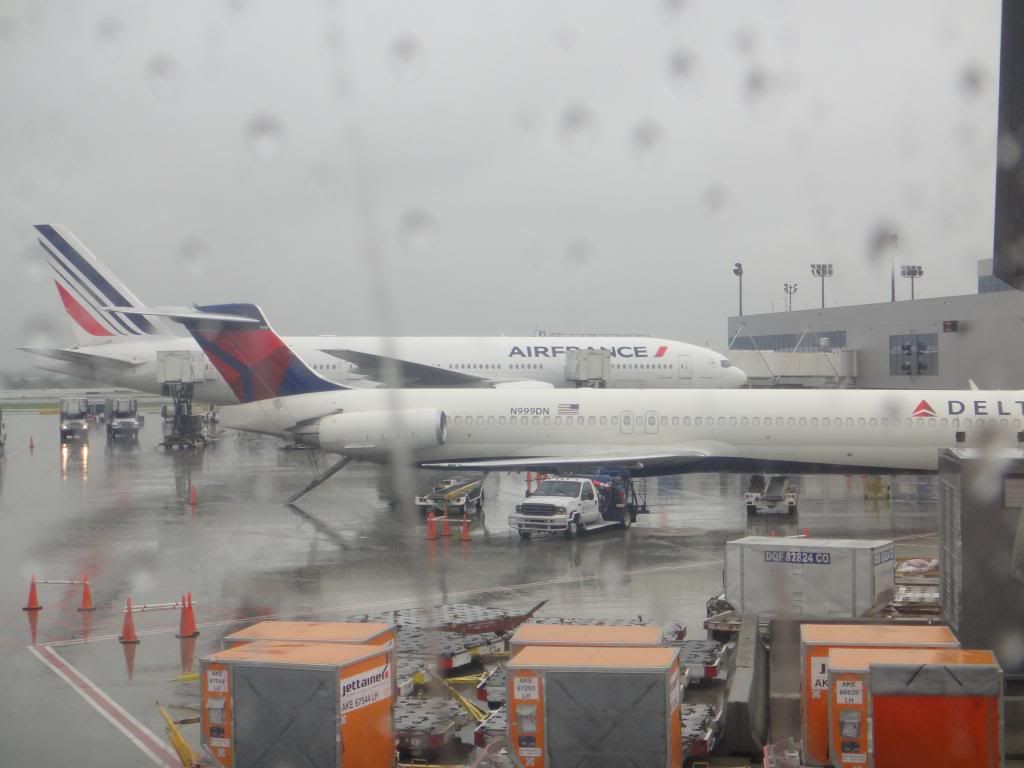 Tail shot (The two 777's were registered F-GSPS and F-GZNK)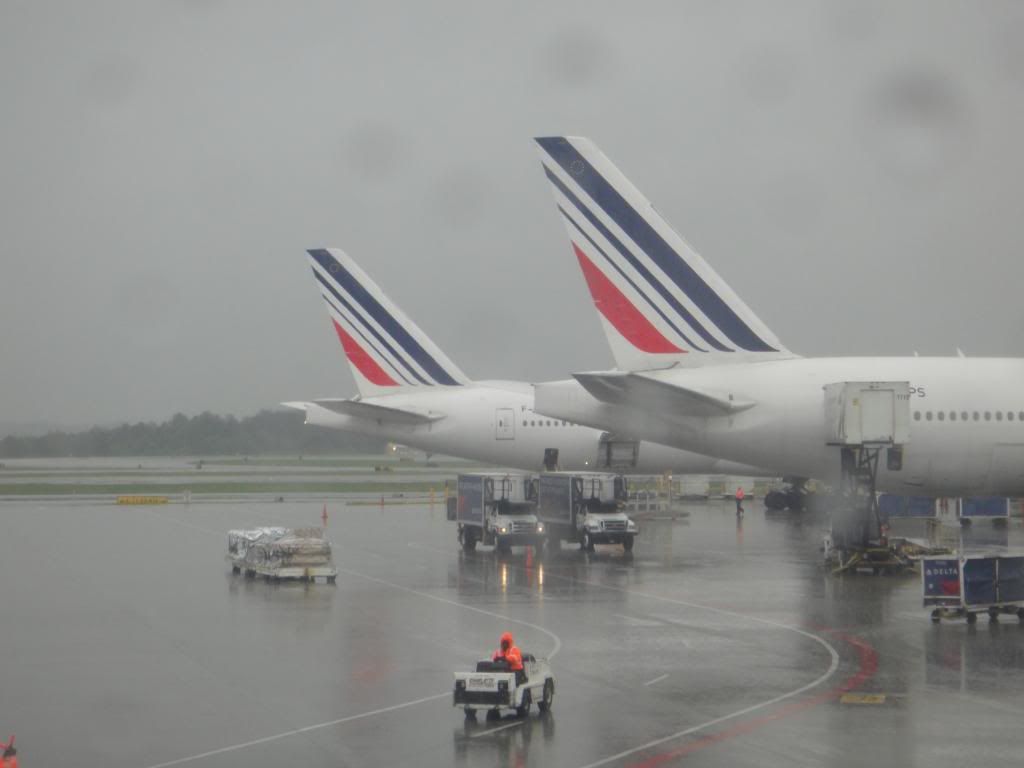 The cabin was in immaculate and very clean condition.It looked very soothing to the eyes which was great.The aircraft had been delivered to lh brand new on 2 december 1993,which is almost 20 years back.The crew were busy getting every to there seat and then serving the pre-departure drinks. Menus were also handed out and soon the pilot announced that boarding was complete.It was then I realized that the J class cabin was only around 65% full. Y class though looked packed.We pushed back around 5:55 Pm and taxied to the runway.
Interesting Sight.A delta 777,330 and 747 together in one frame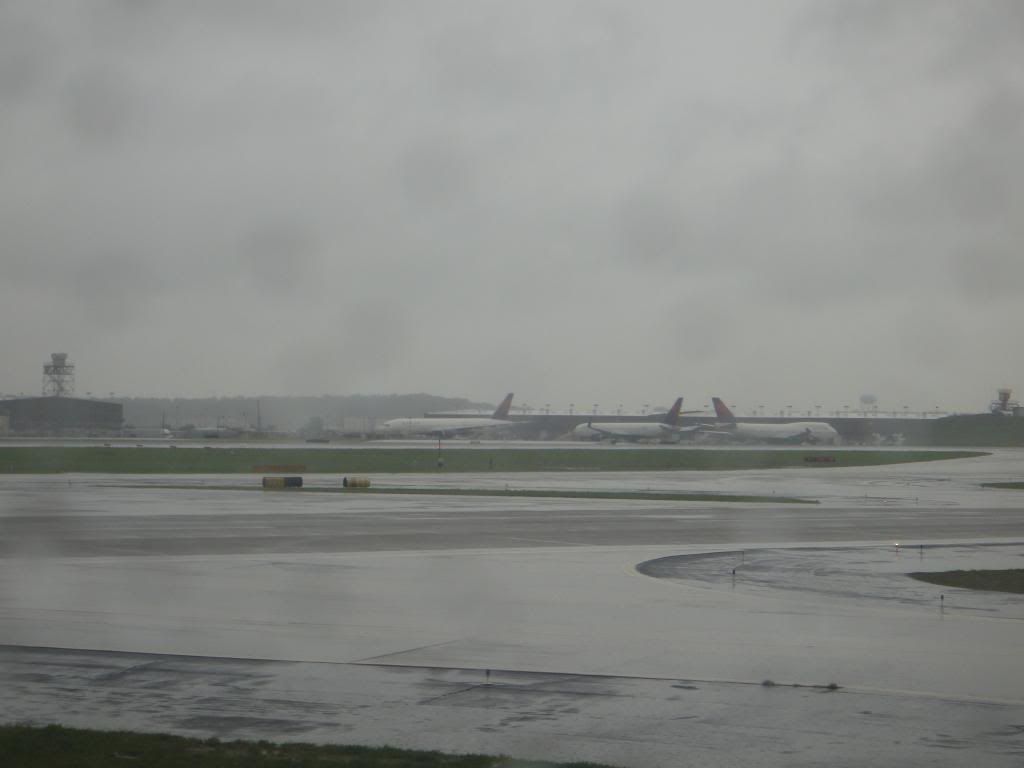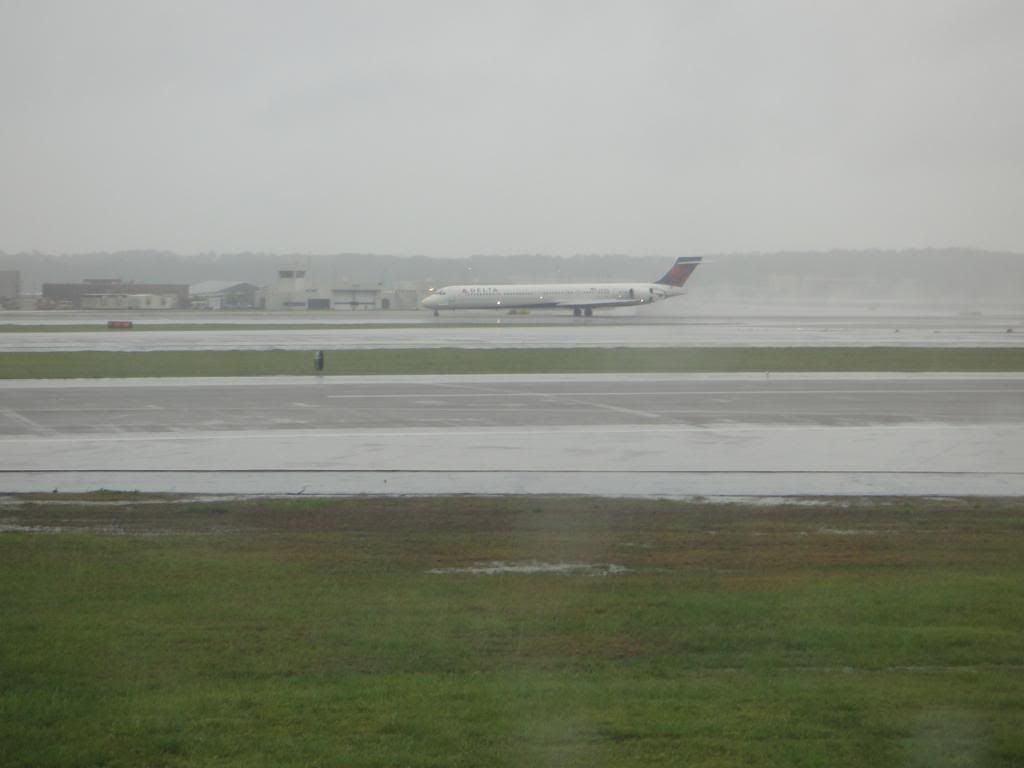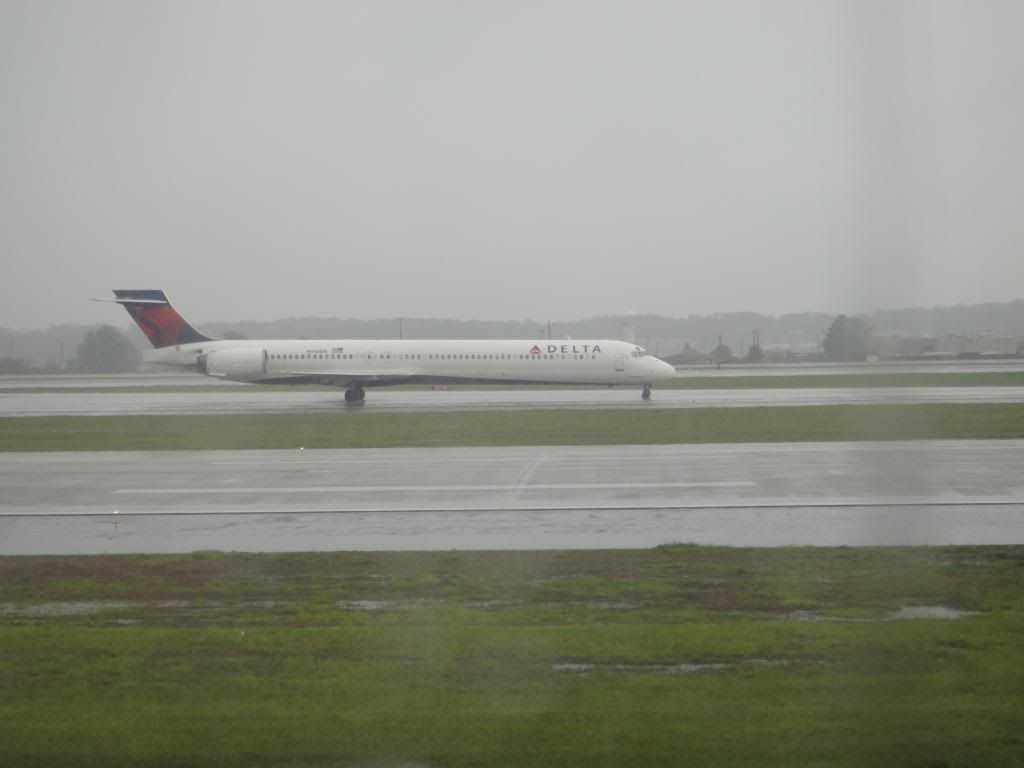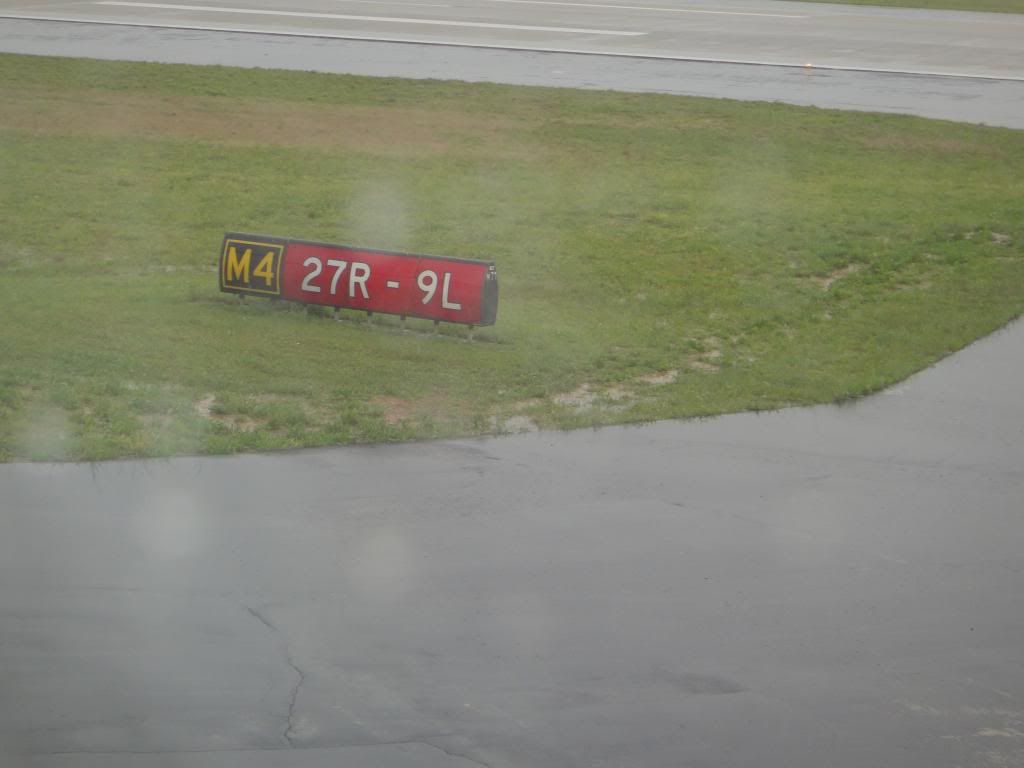 Where is this 737-700 going?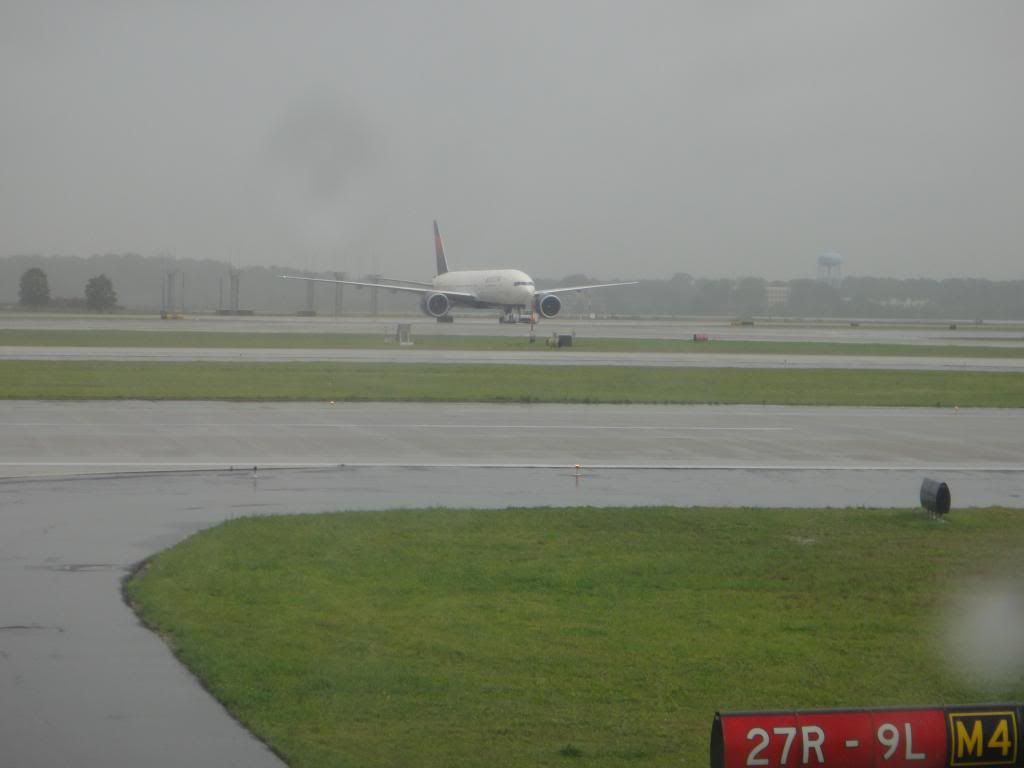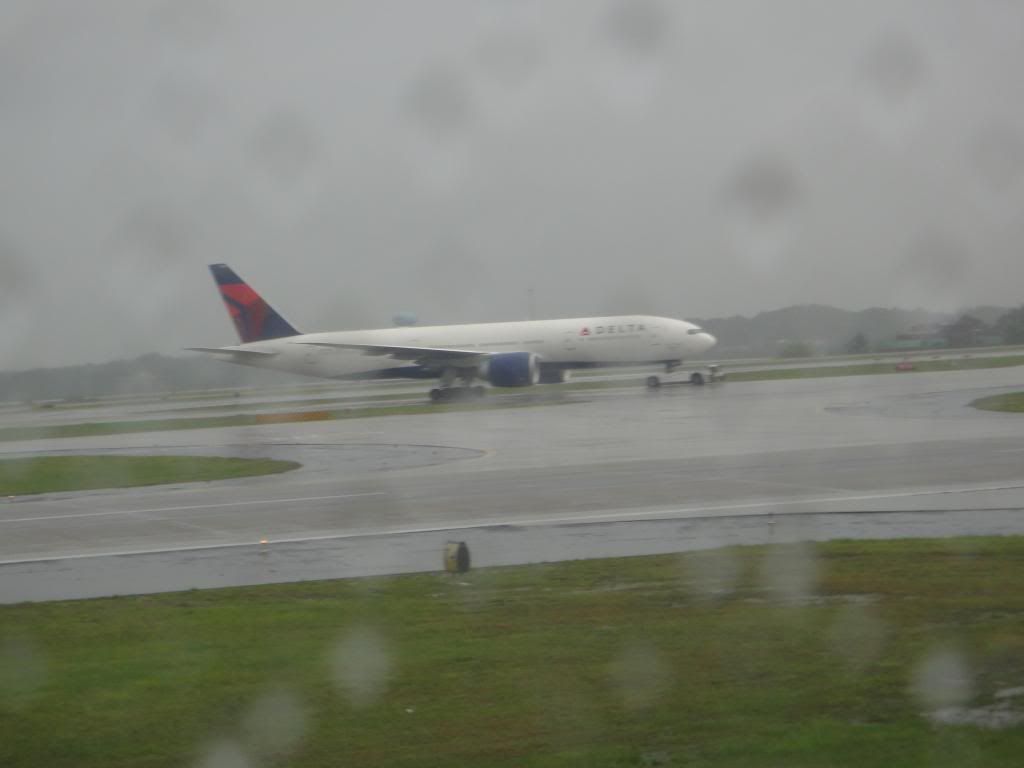 A319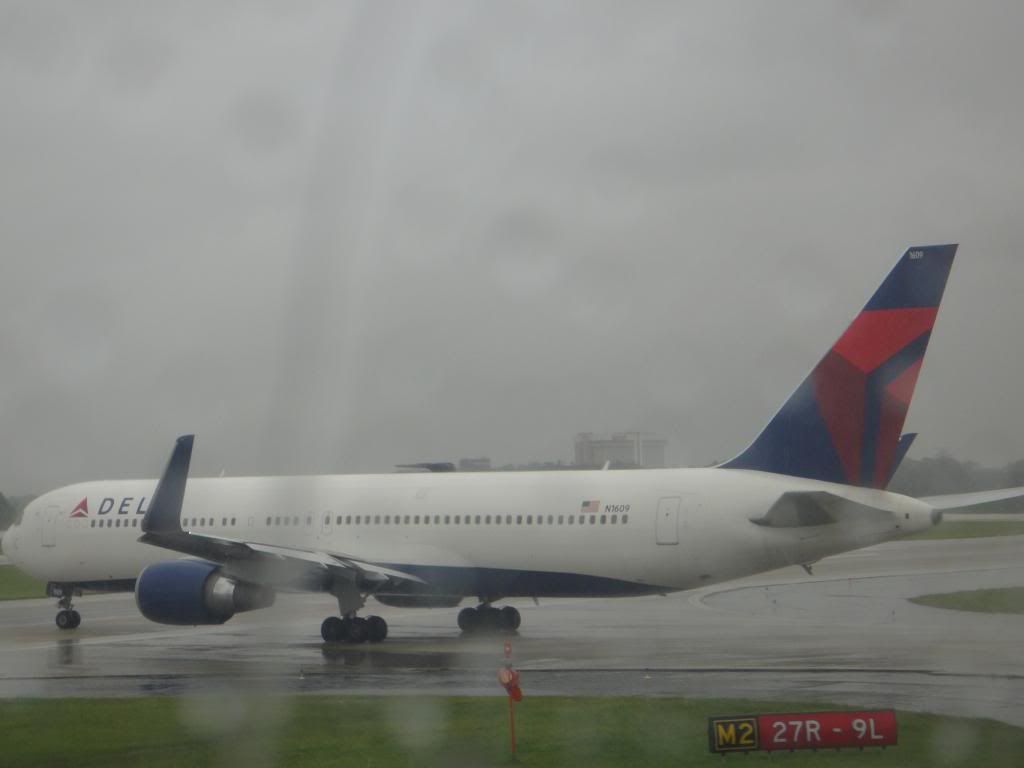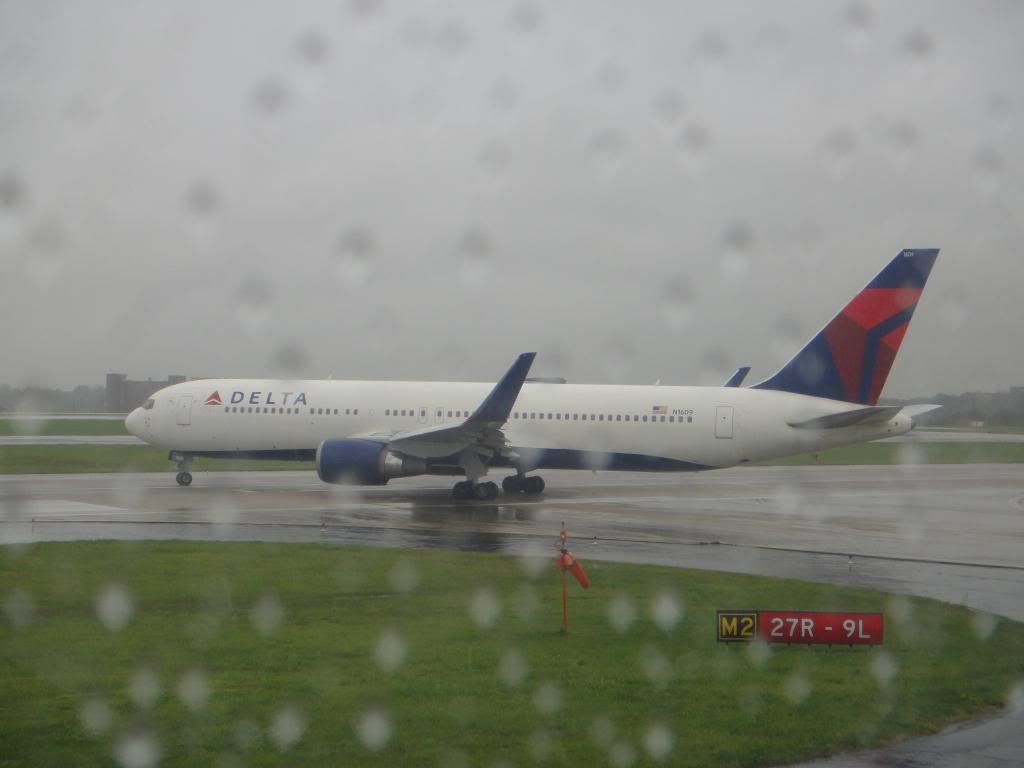 B738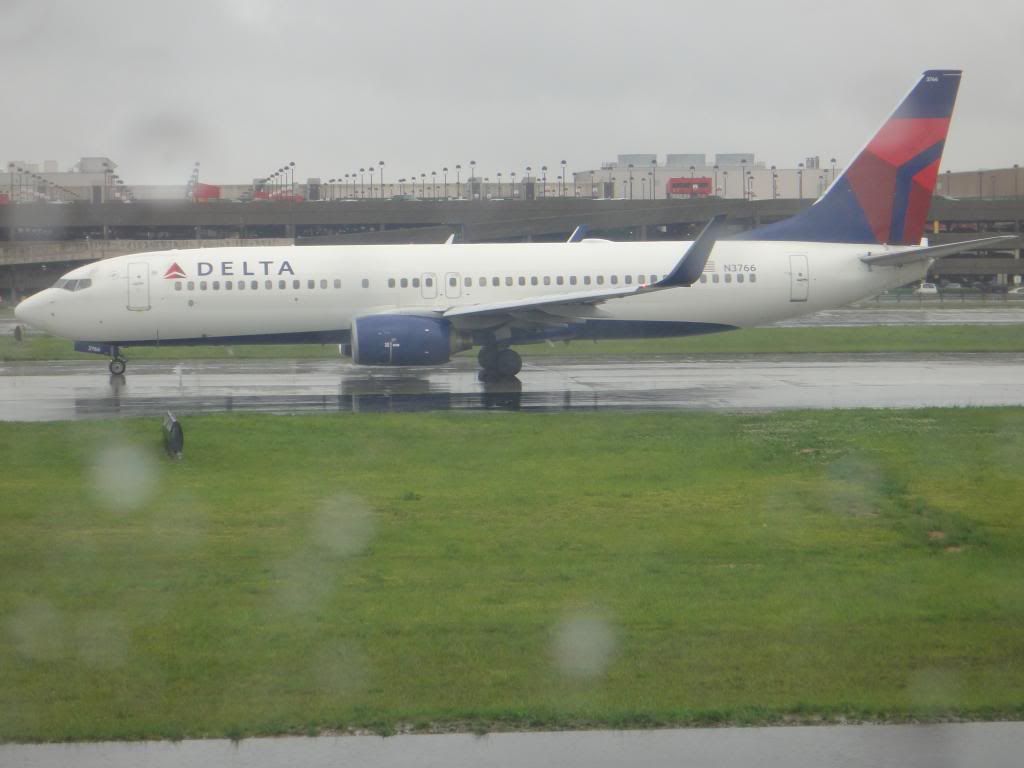 B757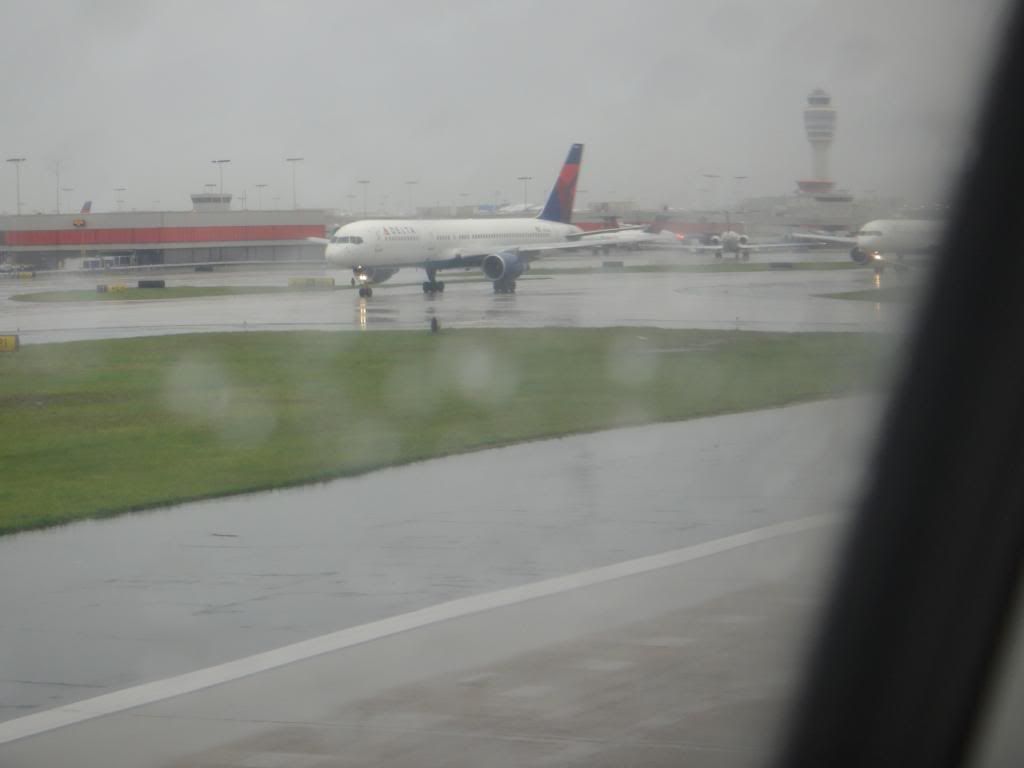 I finally get to see some other airlines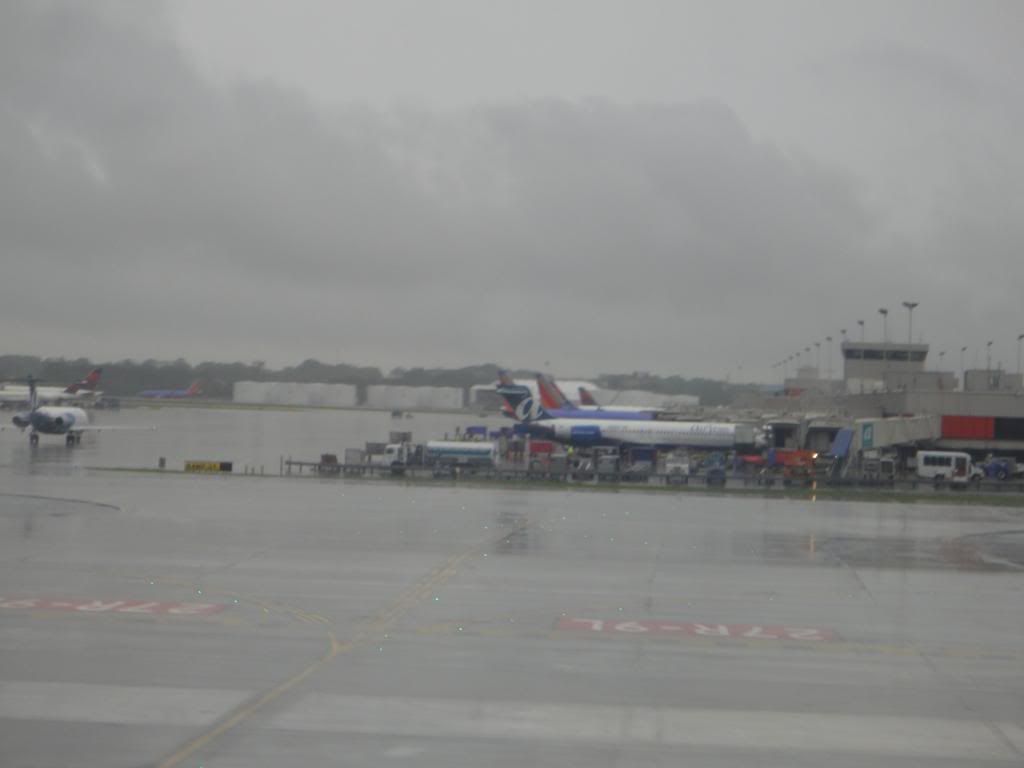 Bye Bye Atlanta!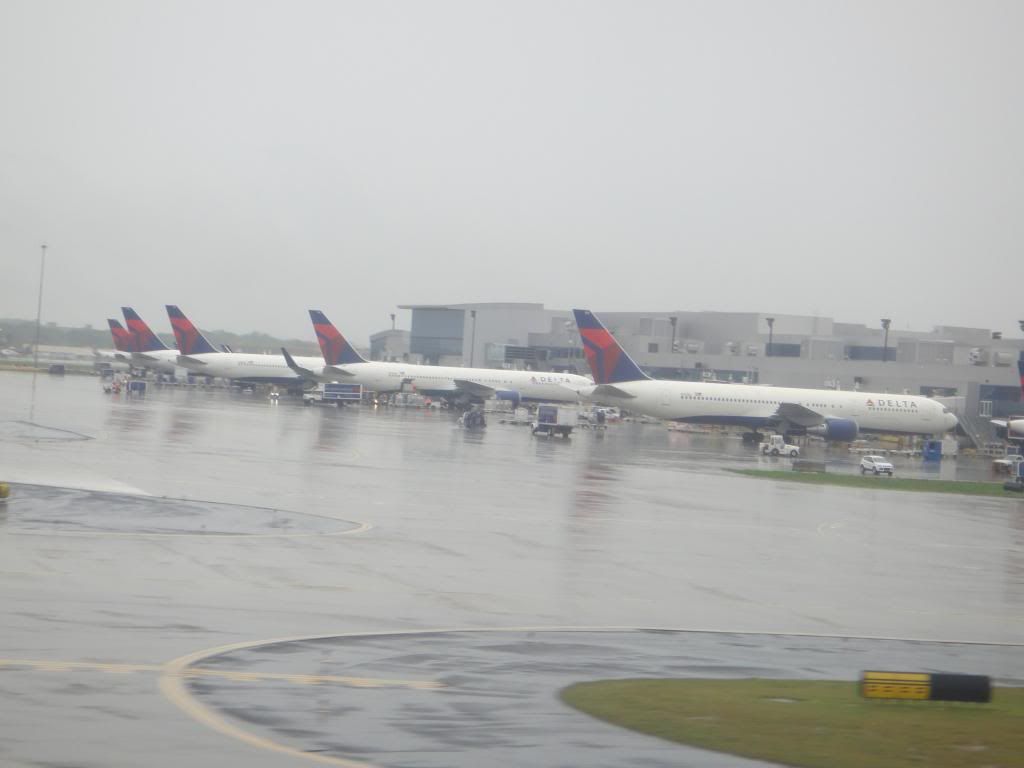 After a 15 minute taxi we reach the runway and the power engines roar. We are soon in the air.
Flight Number: LH 445
From: Atlanta Hartsfield International Airport
To: Frankfurt Am Airport
Flying time: 8 hours 42 minutes
J class load: 65%
Y class load: 98%
Flight Registration: D-AIGC
Scheduled Departure time: 5:55 PM
Actual Departure time: 6:10 PM
Scheduled Arrival Time : 9:10 AM
Actual Arrival Time: 8:50AM
It was a turbulent take off with the seat belt sign on for the longest time.(Around 30 minutes). But as soon as the pilots released the F/A, the service for this flight started.
Obligatory leg room shot.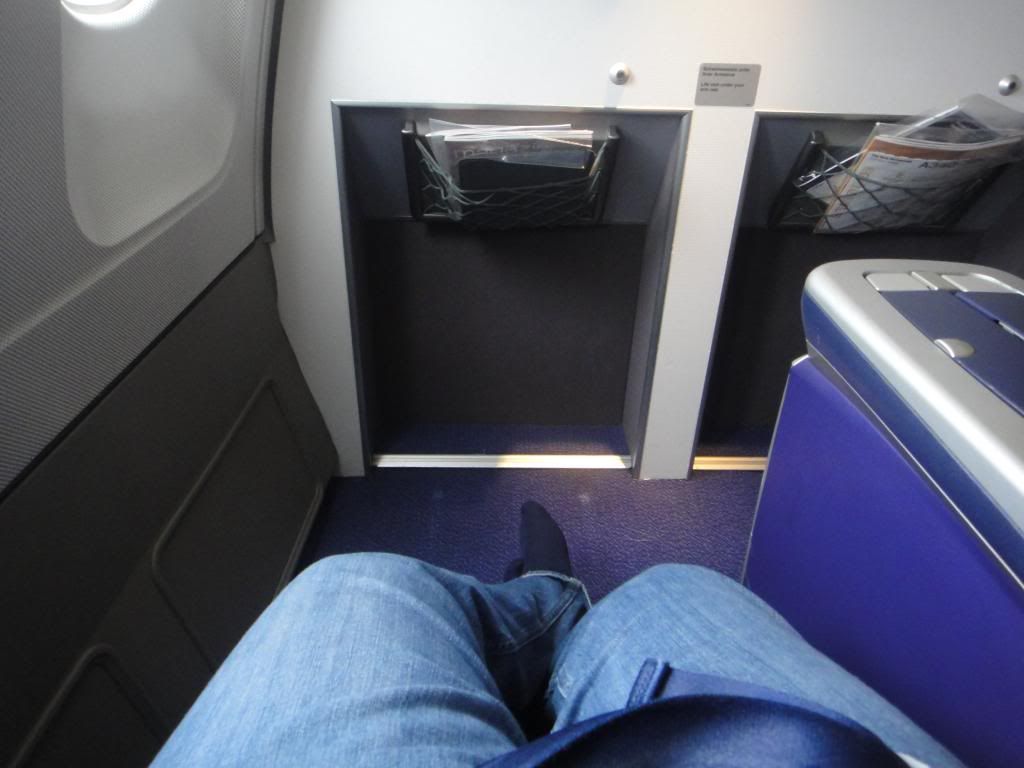 Moving Map
Beautiful day for flying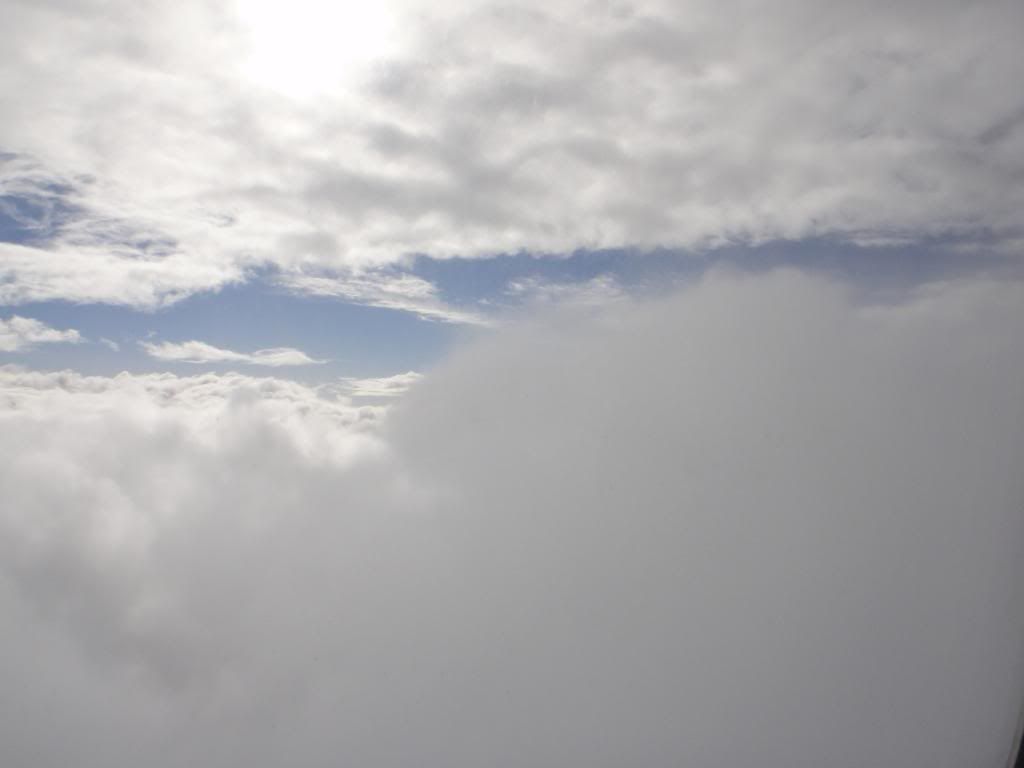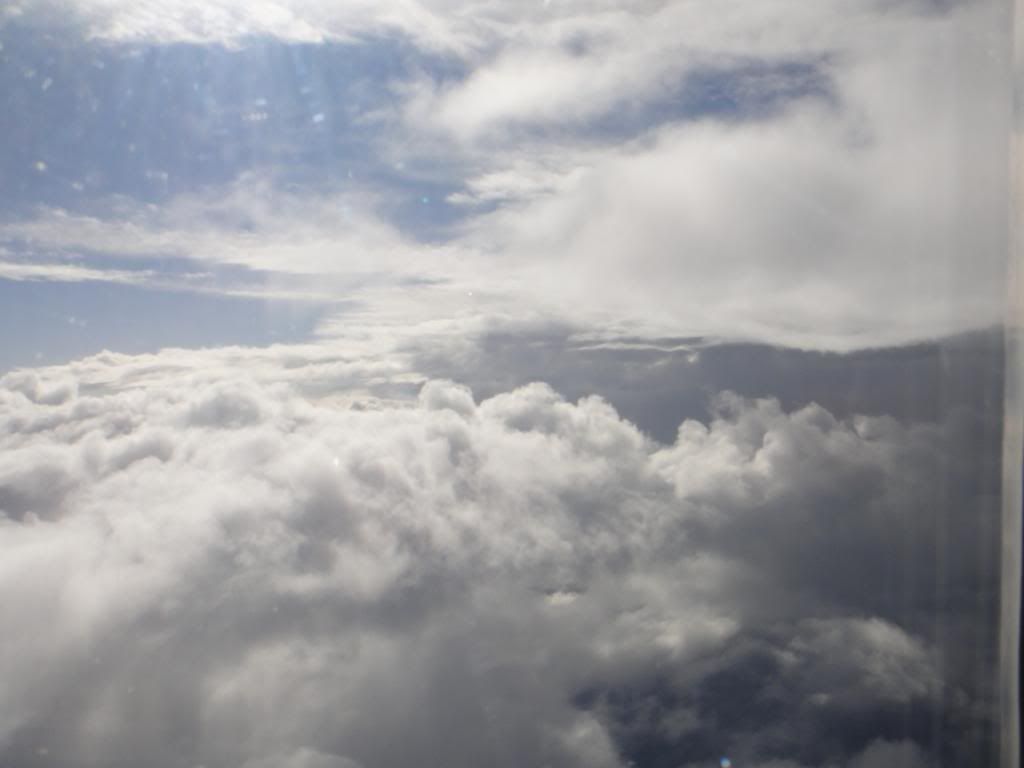 The Menu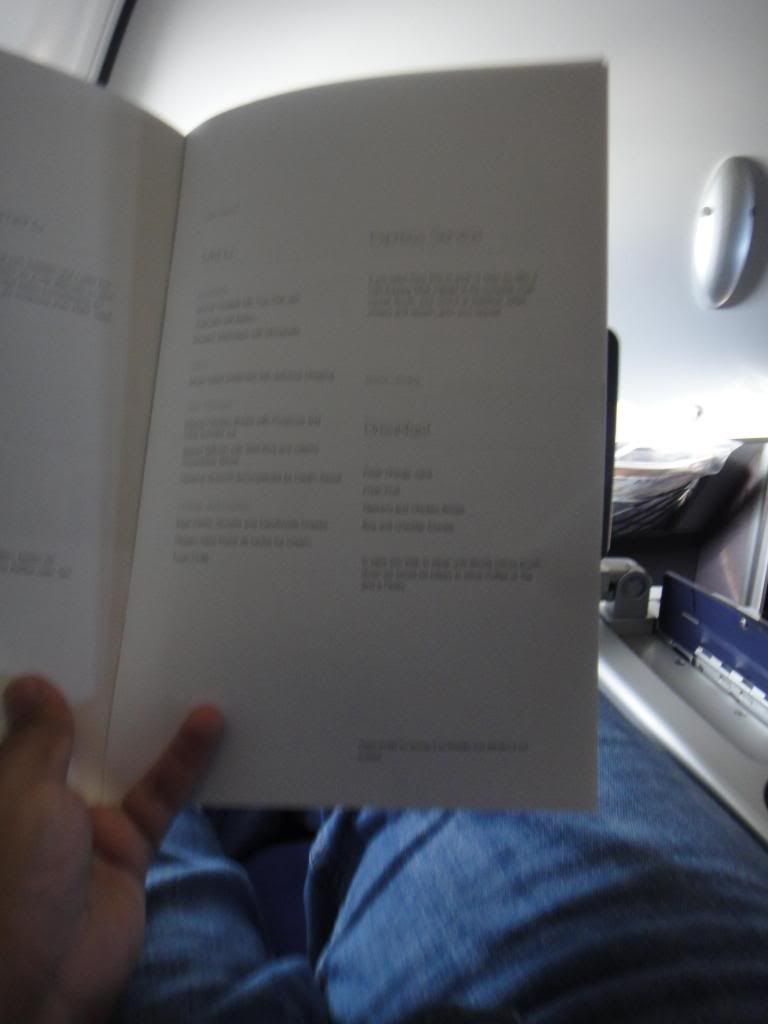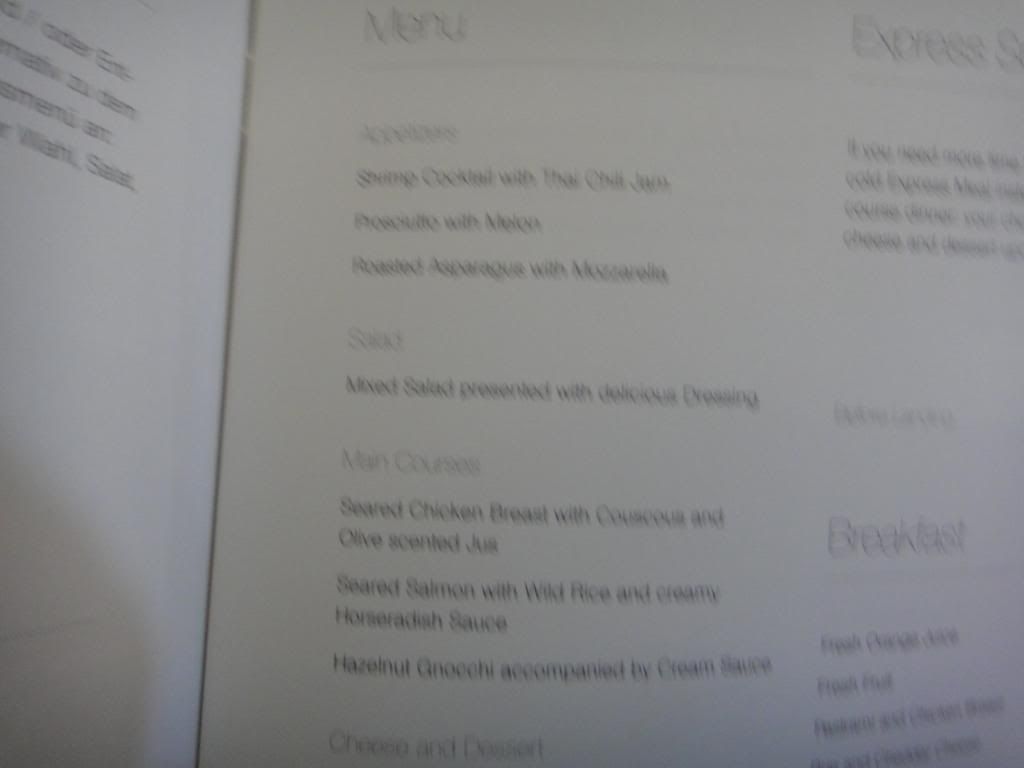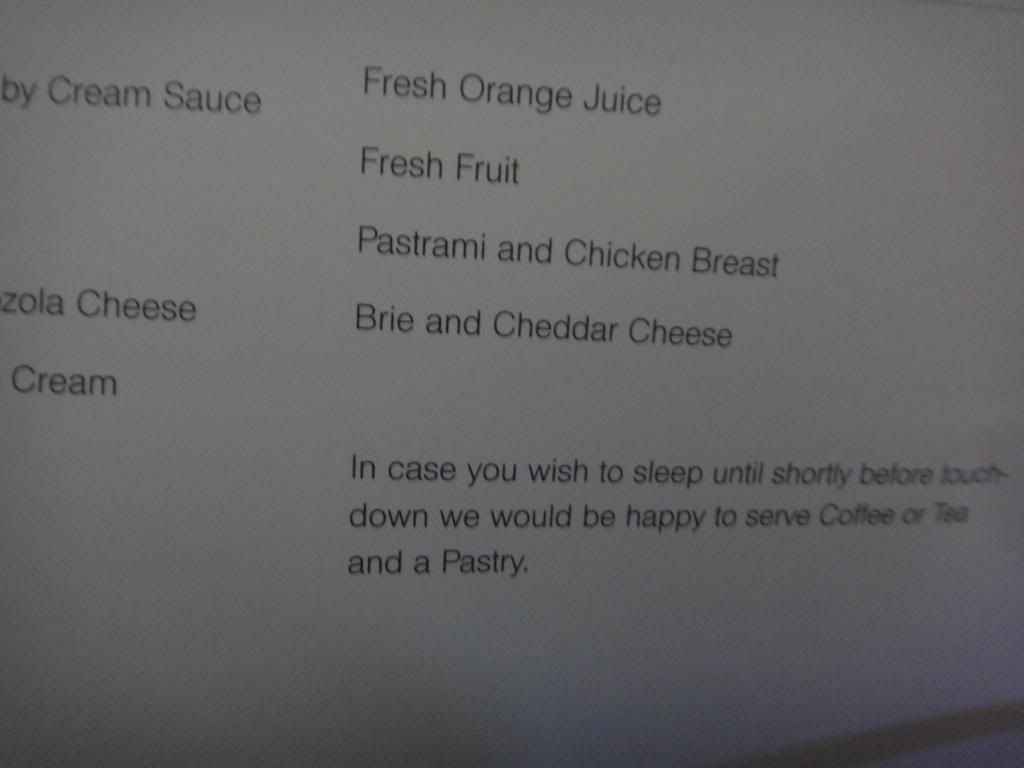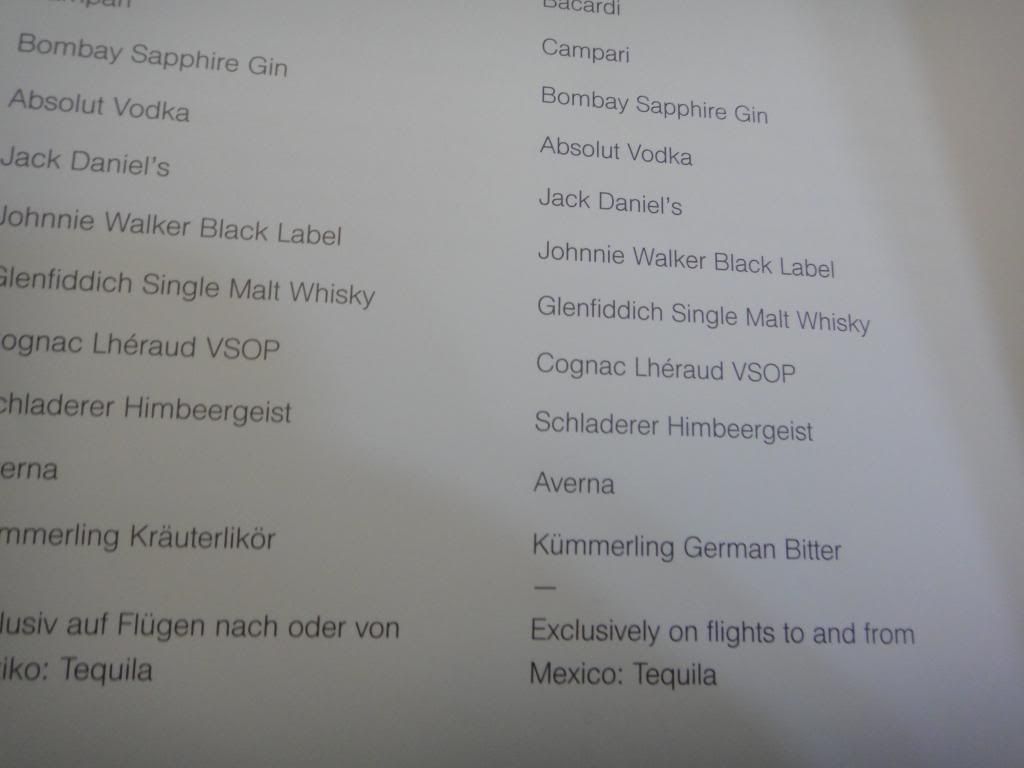 IFE screen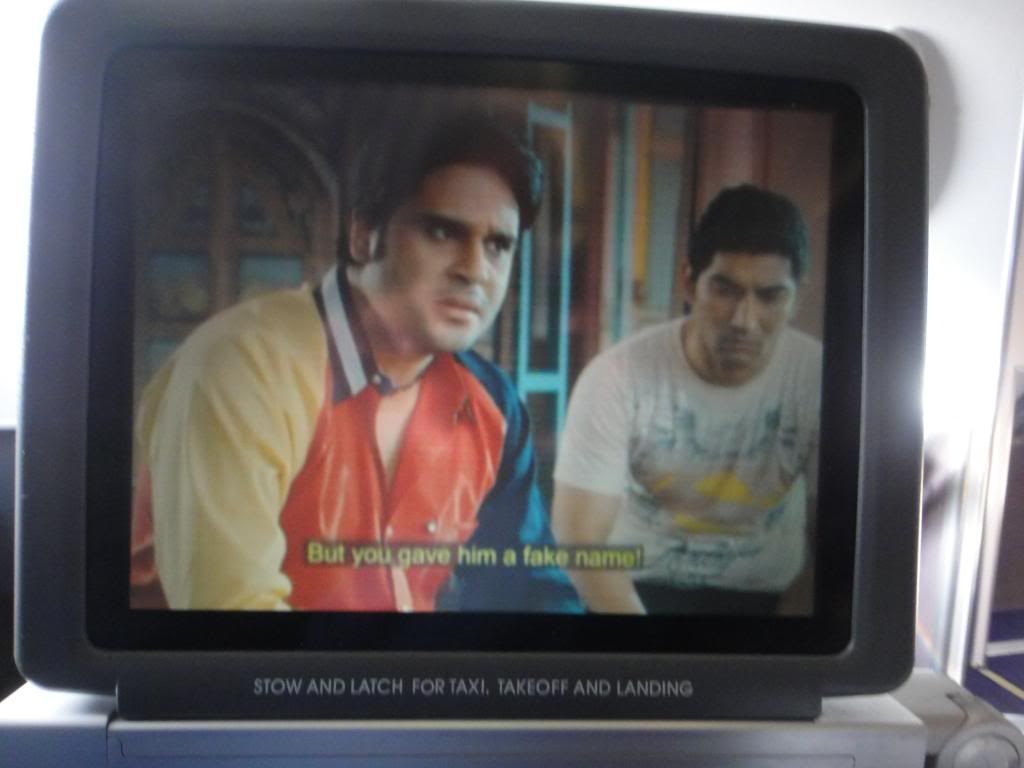 Hot towel provided
Table was set up 45 minutes into the flight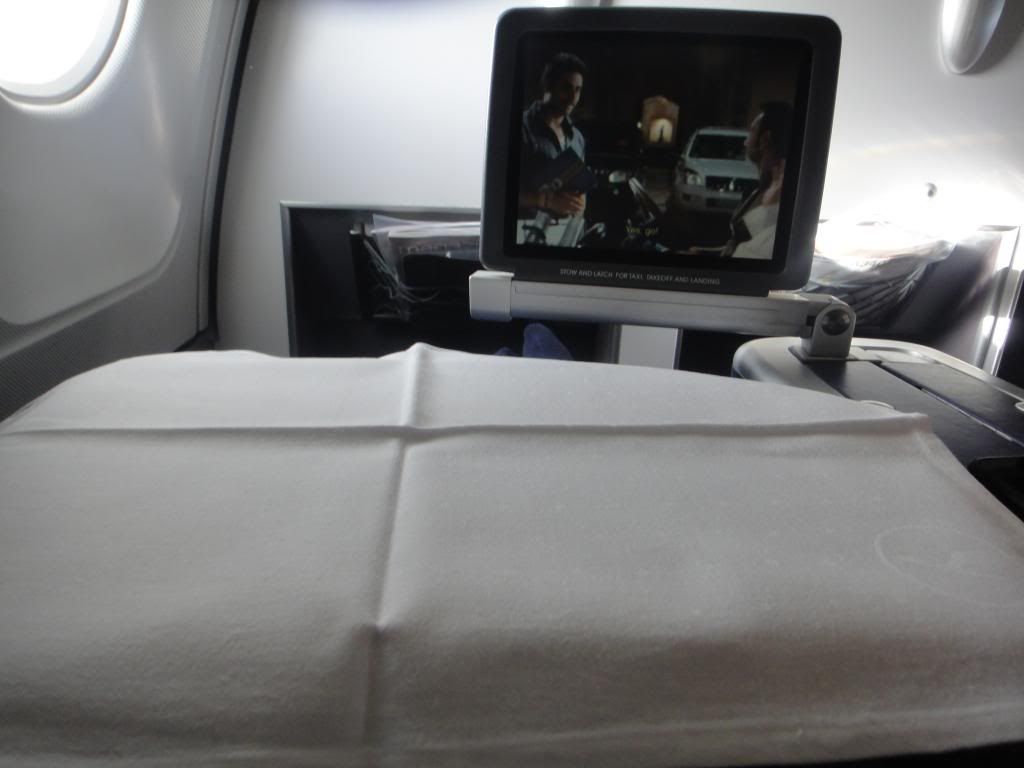 Time to relax
I had ordered a special meal since I am a vegetarian. I had gone in for the hindu vegetarian meal. After the first drink service my special meal was served to me. The starter consisted of a chick pea salad which was nothing great.
F/A with the main course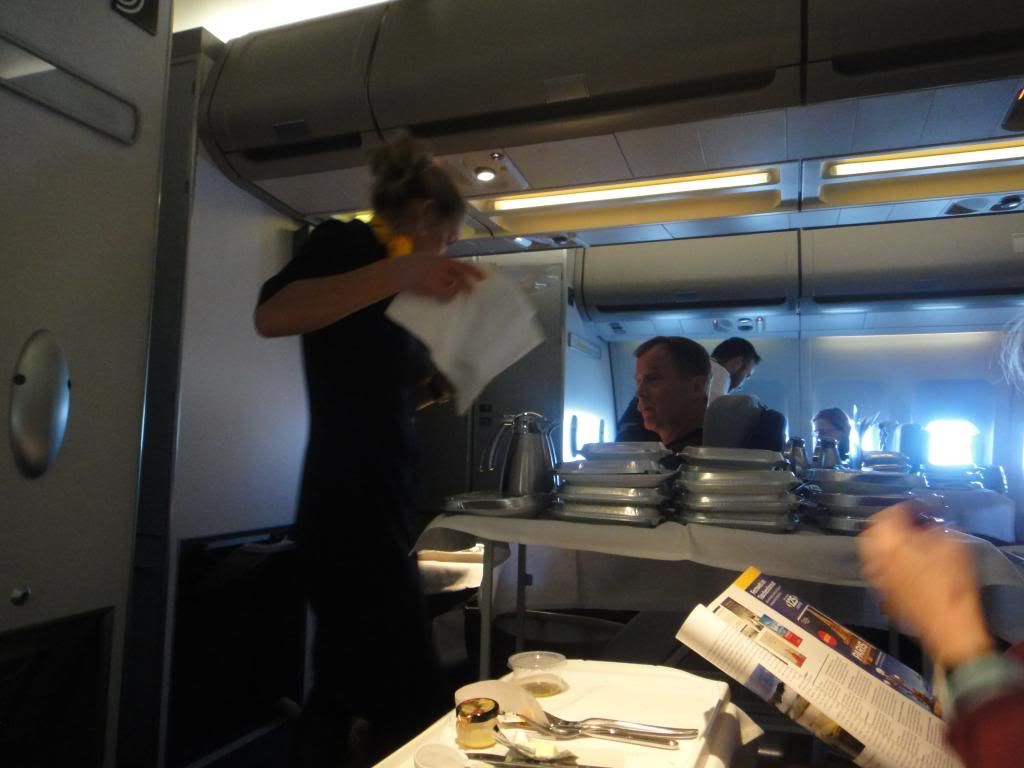 The main course consisted of Indian style potatoes cooked in certain masalas(spices) and peas. Again it was nothing great.But since I had not eaten anything the whole day (thanks to my friend who needed help moving out) I quickly finished my meal.
The Main.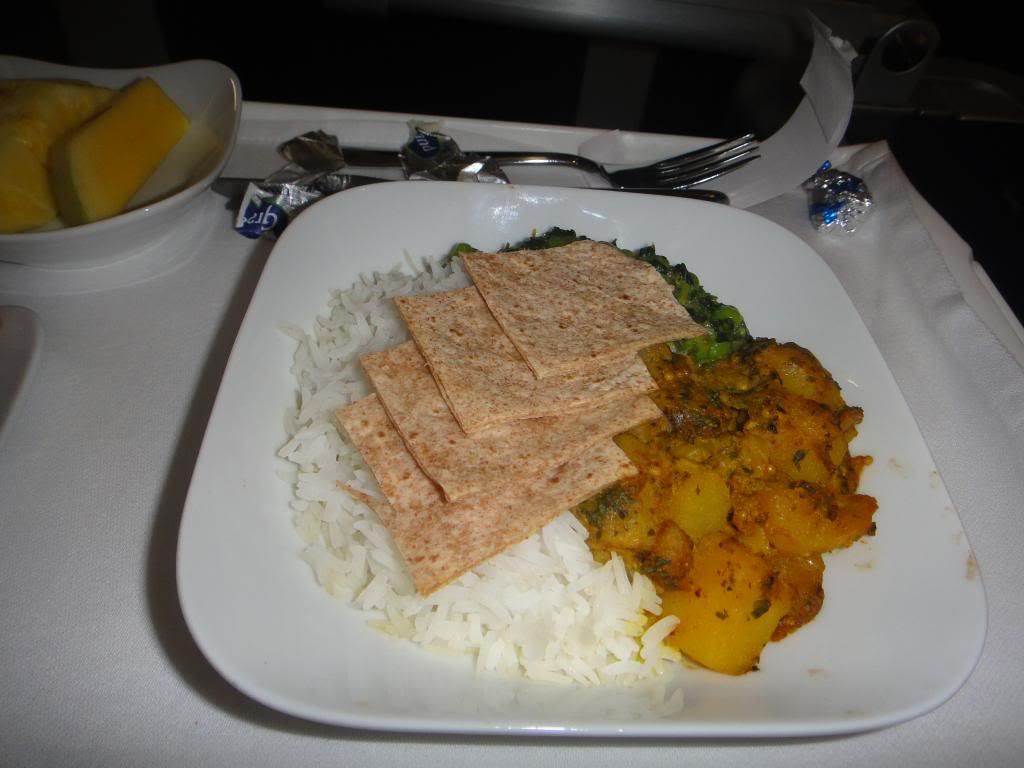 Next I was given an option between desert and the cheese plate and decided against desert.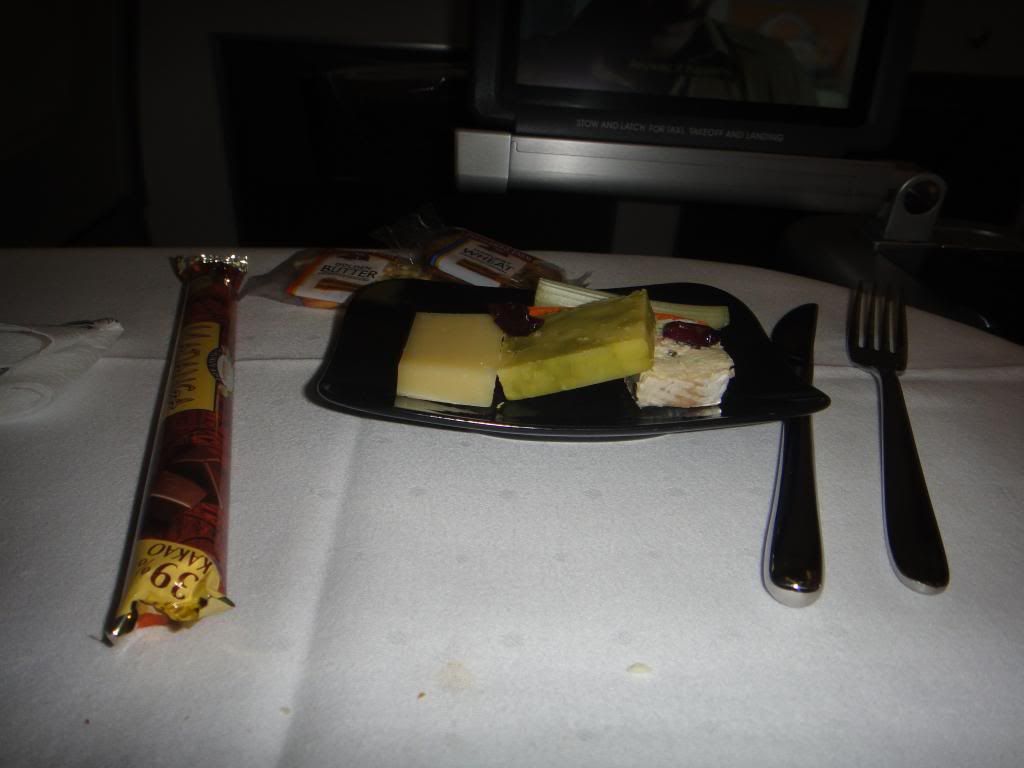 The meal service ended at about 8:00 Pm and since I had not gotten much sleep in the past few days I decided to sleep off. Now the seats are angled lie flat so I kept on sliding from the sleep position but I still managed to pull off about 4 hours of uncomfortable sleep.
The Breakfast service began when we were only 1 hour 30 mins away from Frankfurt.
Fresh Fruits and Croissant.Not bad.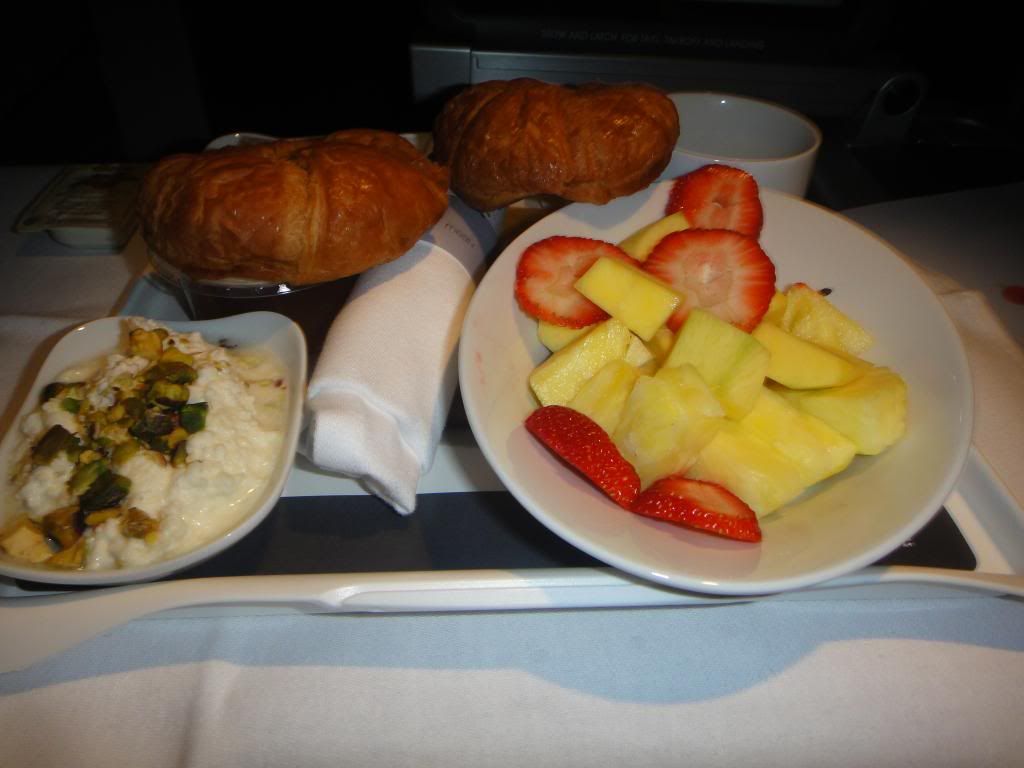 Almost there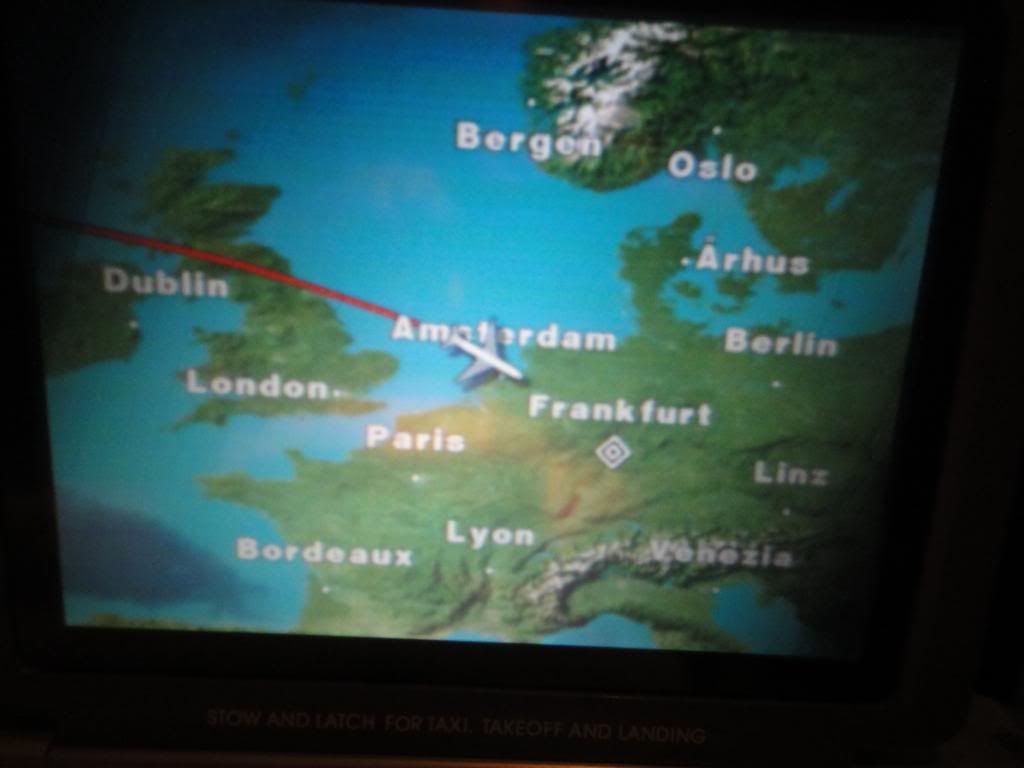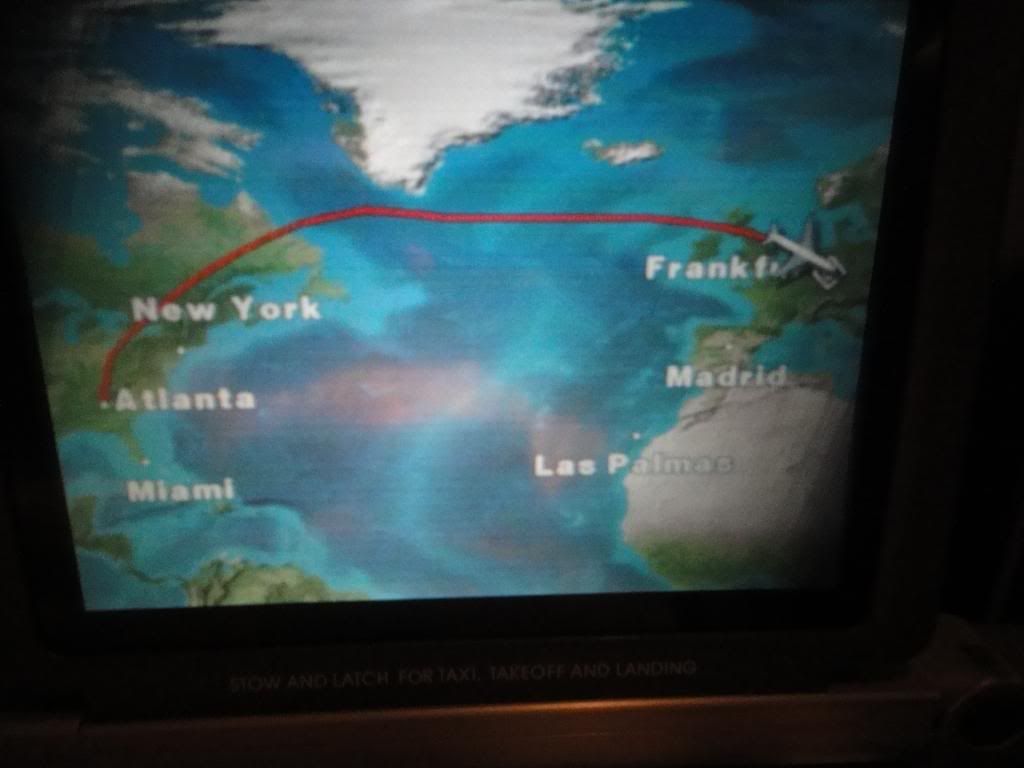 Restroom