.
Maps generated by theGreat Circle Mapper -copyright © Karl L. Swartz.
This is the third part of my USA series from April 2013. The previous parts have seen me fly from London to Paris, and then onwards from Paris, back to London and then to Washington. They can be found here:
USA 2013 Pt 1: The Beginning BA LHR-ORY
(by
jwhite9185
Apr 20 2013 in Trip Reports)
USA 2013 Pt 2: BA A320/744 WTP CDG-LHR-IAD
(by
jwhite9185
May 14 2013 in Trip Reports)
This third part is a bit lacking in the picture department, although as you read on it should hopefully become clear why.
The check in process for today's flight was a bit of a hassle. BA.com wouldn't let me do it, which was understandable and upon being forwarded to the AA website, this was also a no go as it said it couldn't check me in as I had no seats allocated - and no option to allocate them either.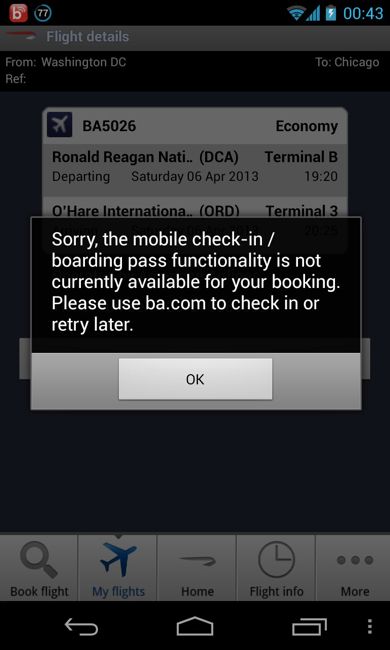 .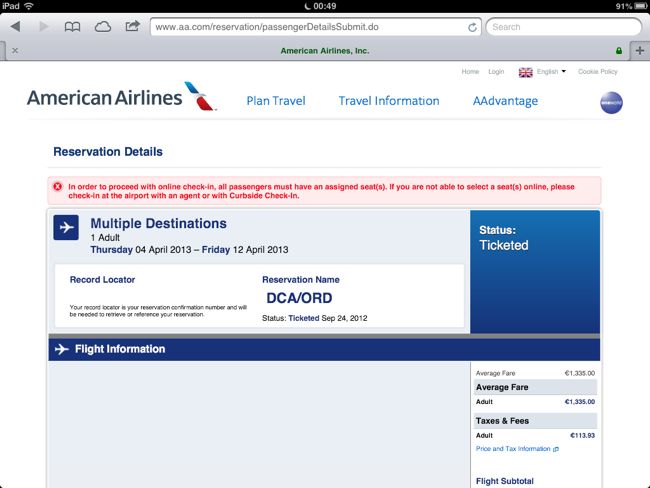 Hopefully this seatmap from expert flyer wasn't too accurate:
After a lot if backwards and forwards between BA and AA, it was determined I needed to be reticketed and therefore had to go to the airport to do this.
I set off from pretty much where part 2 left off in Arlington cemetery at around 4pm, arriving around fifteen minutes later so giving plenty of time to resolve any potential issues before my 19:20 flight.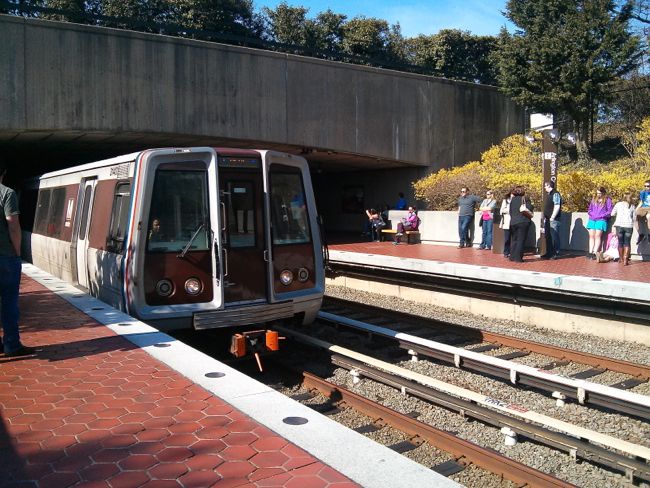 .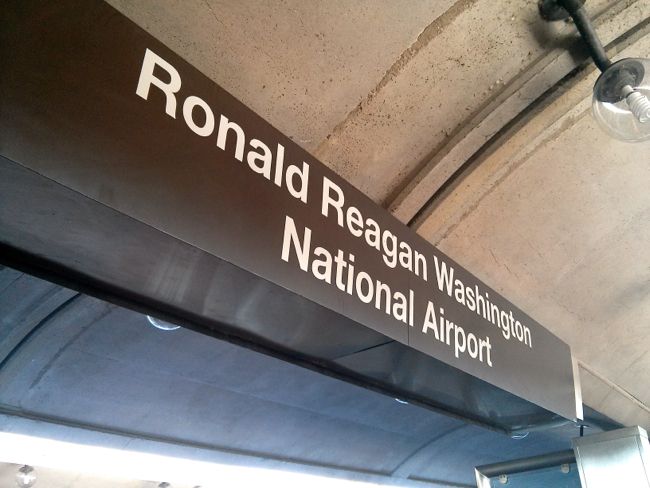 .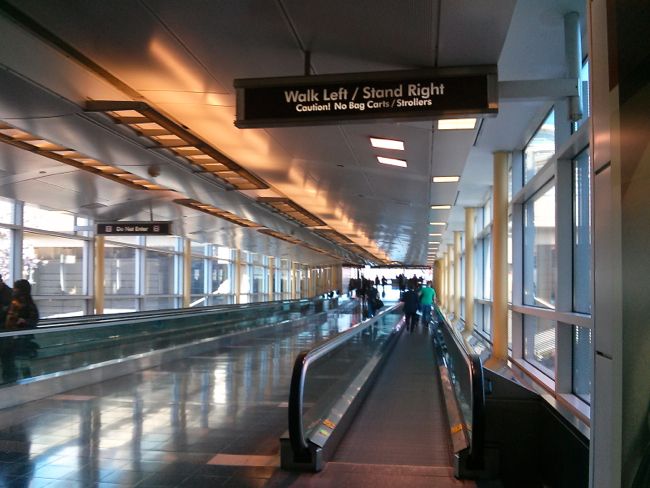 Once inside the terminal, I was surprised to see how airy it was compared to most terminals in the US.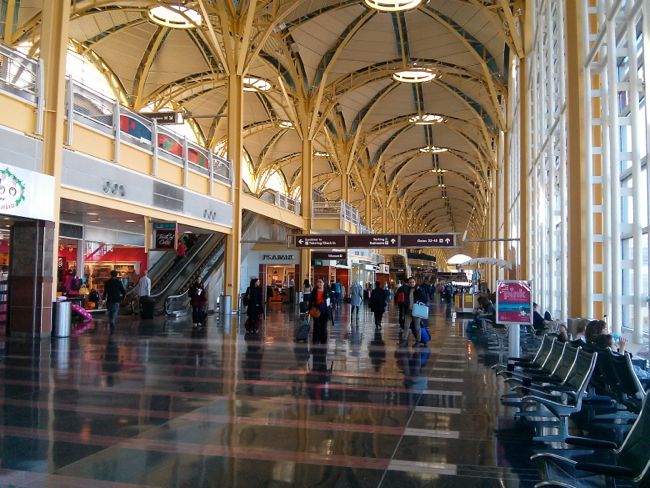 And also the fact it had landside windows!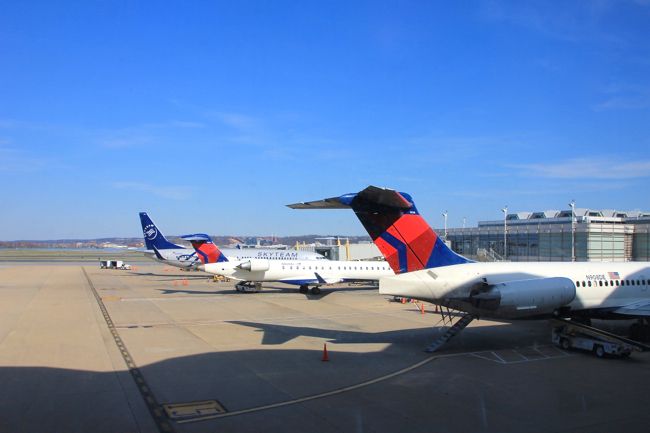 .

Unfortunately, when I got to check in a few moments later I was faced with some pretty major issues. I put my AA booking reference in to a self-service kiosk and it didn't recognize it. So I swiped my payment card and came up with somebody else completely. I got the attention of one of the check in agents and she tried too but without success. I was then sent over to see somebody else. After trying the locator and the debit card trick, this too came up with somebody else, although initially they didn't realize and handed me a boarding pass. Upon checking it and seeing that once again it had somebody else's name on it, I handed it back and said this wasn't me. Then the agent did a manual search for me and it appeared, as far as AA were concerned, I was supposed to be on a flight that left at around 15:00. It was now 16:30. I said that I was supposed to be on the 19:20, but she replied that I had been moved on to the previous flight – Great thanks for telling me! She just shrugged and said I had to go to the ticketing desk to be rebooked. I then made my way over to the ticketing desk, which had a long line. Luckily the priority AAccess line was empty and I saw yet another person, explained the situation, and without really saying much she put me on standby for the flight that I was supposed to go on and that was that. I asked why I was now on standby for a flight I had a confirmed seat on but was given a rather vague answer in not the best English. I didn't really like the fact I was being treated like I had turned up an hour late, so therefore given no sympathy, yet as far as I was concerned, I was three hours early.
Feeling more than a little stressed, I reluctantly headed through security. I was asked for ID and handed the TSA agent my driving license. He looked at it confused and asked for my passport. He then gave that a confused look and said he had never seen one of these before and then let me proceed, but not before giving my standby ticket a strange look also. Guessing not many foreign travellers come through DCA. I also had my first experience of a nudiscope – it worked well too as I'd accidently left something in my pocket, but when I showed them it was just some chap stick, they let me carry on my way without issue.
After security, I made a beeline for the first phone I could see and got on the phone to BA reservations. After being told by an automated machine I had called the wrong number and then phoning family in the UK (where it was getting late) and asking them to look online and get the right number, I explained the situation and they confirmed what I already knew and said I was on the 19:20, and that they didn't know why AA thought otherwise. The guy on the end of the phone didn't really know what was going on as BA had me confirmed on the 19:20, yet AA had me down on one that departed at around 14:00 and the check in staff thought I was on one at around 15:00 - what was going on?!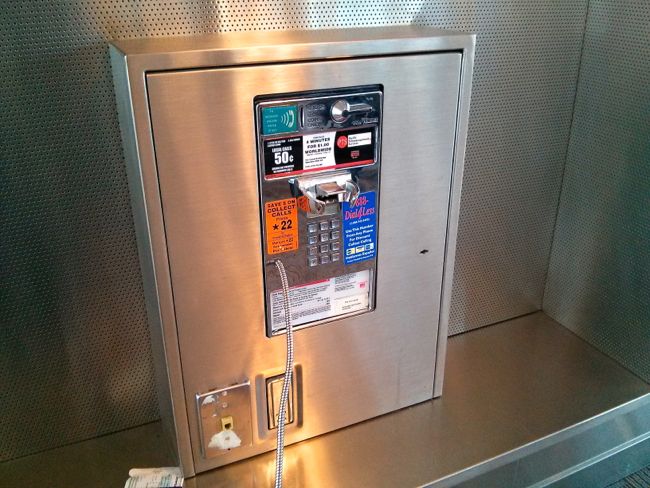 My view of DCA for the best part of an hour.
After nearly an hour on the phone (and most of that being on hold while they tried to figure out what AA were playing at), it was left as – "well just try your luck and call back if you don't get on the flight… but we close at 8 PM so you'd better hope there isn't a delay". I mentioned this was a pretty appalling way to treat a frequent flyer, and then he suddenly had one final idea, and I spent another good few minutes on hold- although I never found out what this bright idea was.
Now I had to contemplate what my next move would be if I didn't get on the flight. I'd have paid for a hotel in Chicago that I wouldn't be able to use, no doubt I'd have to shell out again for one in Washington and then make a new booking in Chicago for the Sunday night. All with barely any research as to what is best and where the best prices are, and on a bit of a budget.
I then headed to the gate and explained the situation once more. Slightly amusingly one guy had a look on his face as if to say, "wow, I don't want any part of this mess" and walked off, but luckily the staff that were left generally seemed a lot more sympathetic. She seemed confident I would get on, as there were seats available and not many people on standby. And then a few moments later, just as I was once again on the phone back home updating them on the situation, I was waved over and handed something very useful:
And all without a word being said, other than thank you from me many times - phew! It was an exit seat, however 14E meant it would be a middle seat - although to be honest a seat on the toilet would have suited me, just as long as I was on the flight.
Now that was sorted, I went for a wonder to see what was around at DCA, and grabbed a donut - I had planned to eat something more substantial, but after fighting my way on to the flight I was reluctant to let my boarding pass out of my grip or even leave the gate area. That and the fact boarding time was nearing, so not much time to get anything else.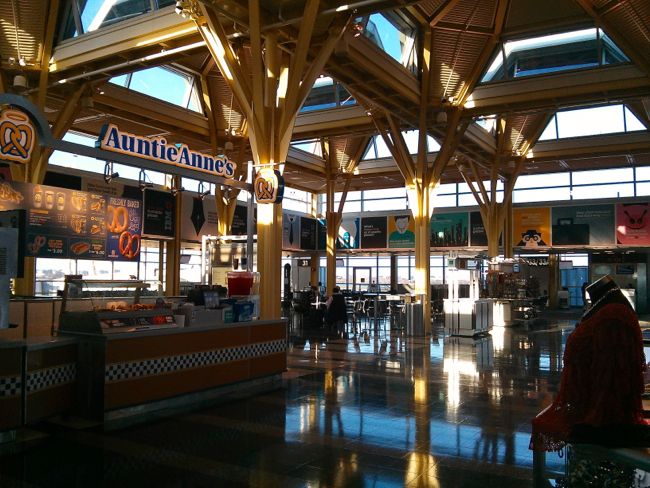 .

After this I hung around one of the adjacent gates to see my jet pull in.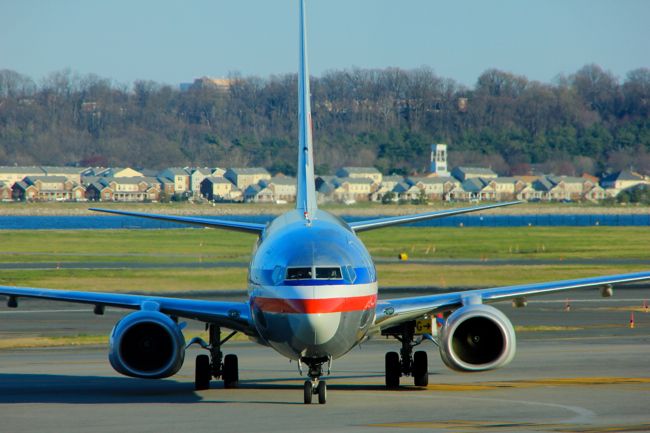 .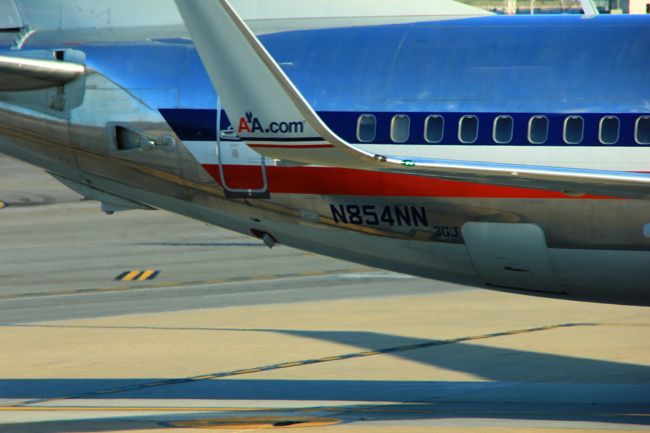 Then I went back to my own gate. After struggling to get on the flight, I now didn't want to miss it for the sake of a couple of photos!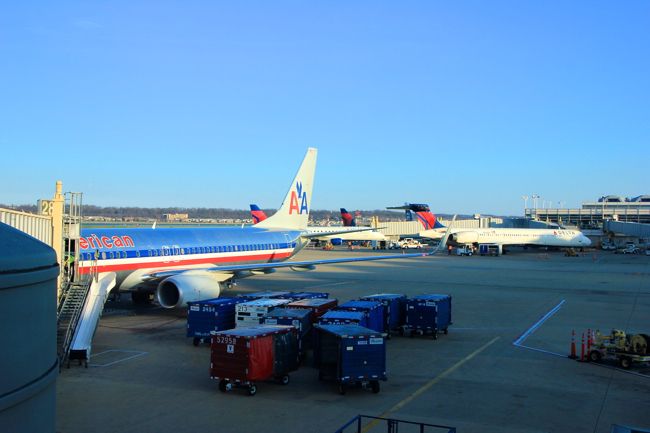 .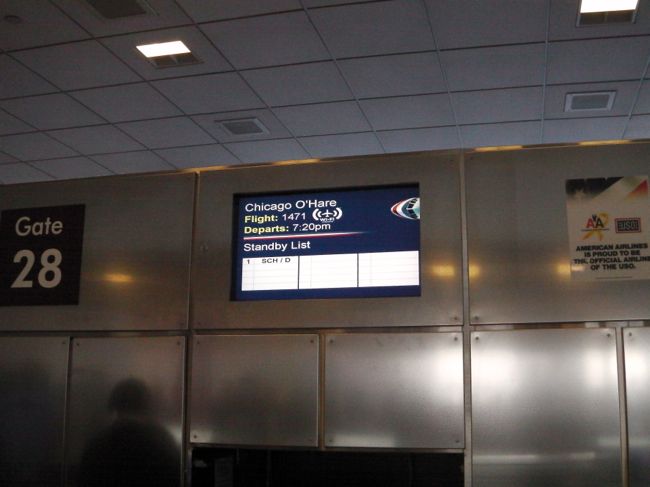 So relieved my name wasn't on this list!
Boarding was called at 18:50, and due to my BA status, I had priority access, therefore I was the first onboard in economy. Ironic how not so long ago I wasn't even on this flight, yet ended up being one of the first to board. Interesting how AA let OneWorld ruby status passenger's pre board, but BA doesn't.