.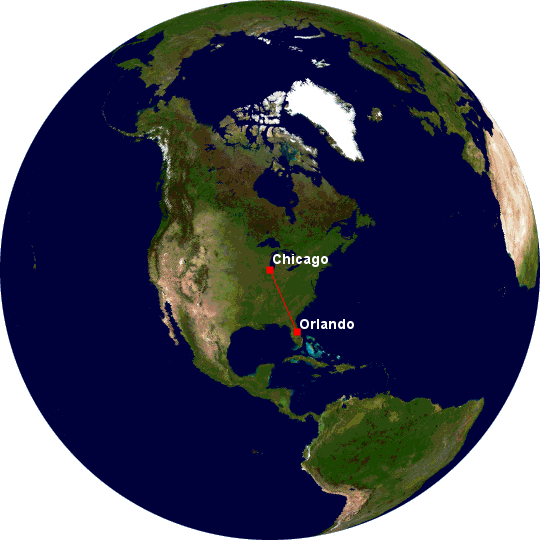 Maps generated by theGreat Circle Mapper -copyright © Karl L. Swartz.
This is the fourth of a five part series covering my trip to the USA back in April of 2013. So far I've travelled from my home airport, London Heathrow, to Paris Orly and then from Paris deGaulle, back to London Heathrow, across the pond to Washington, and then to Chicago where part 3 left off. If you've missed the previous parts, they can be found here:
USA 2013 Pt 3: Almost A Disaster With AA DCA-ORD
(by
jwhite9185
May 29 2013 in Trip Reports)
USA 2013 Pt 2: BA A320/744 WTP CDG-LHR-IAD
(by
jwhite9185
May 14 2013 in Trip Reports)
USA 2013 Pt 1: The Beginning BA LHR-ORY
(by
jwhite9185
Apr 20 2013 in Trip Reports)
Related videos for this part:
Departure from ORD:
http://youtu.be/Od4eJHsZ5Mg
Arrival into MCO:
http://youtu.be/TspnUY2YVSY
This part will cover my flight with American Airlines down to Orlando, where I have family. Luckily this sector wasn't anywhere near as stressful as experienced in part three, although it still wasn't without trouble.
As the flights that BA gave me on the original booking got me into Orlando a little later than wanted, I booked this sector separately through the AA website.
A pricey £125 later, and I was all set. The most appealing factor for me on this sector was the fact it was scheduled to be operated by the MD-80, a type that I had logged before, but not for well over 20 years. So I was long overdue getting re acquainted.
Check in via the AA app was a pretty smooth process – while waiting in line for the elevator at the Willis Tower!

.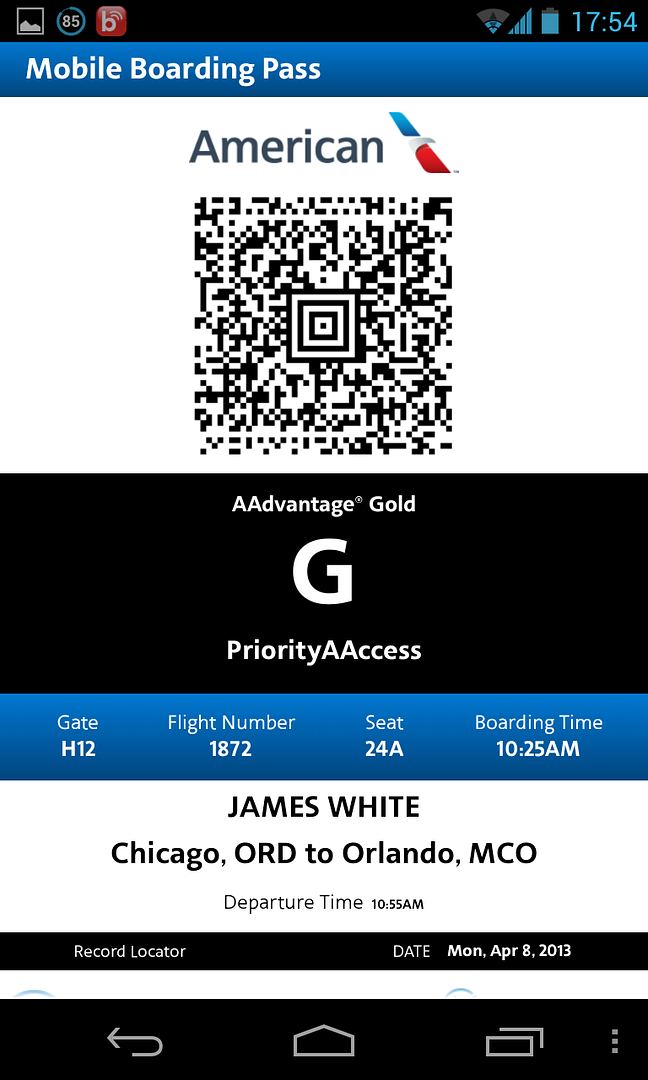 The day started more abruptly than anticipated, due to a fire alarm going off in the hotel. I know I wanted a wake up call, but something a bit subtler would have been more suited. I don't think I've packed up and got dressed quicker in my life…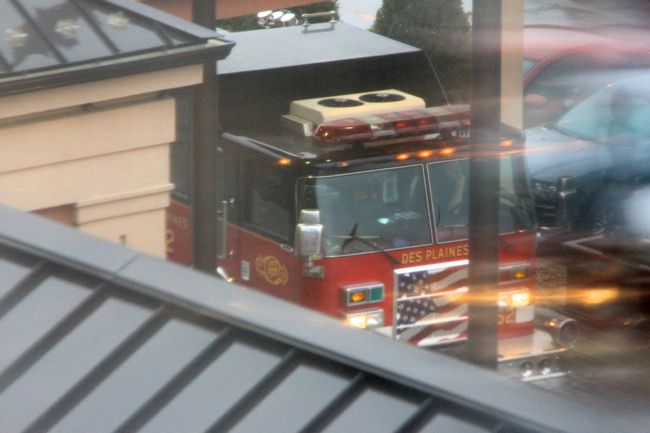 .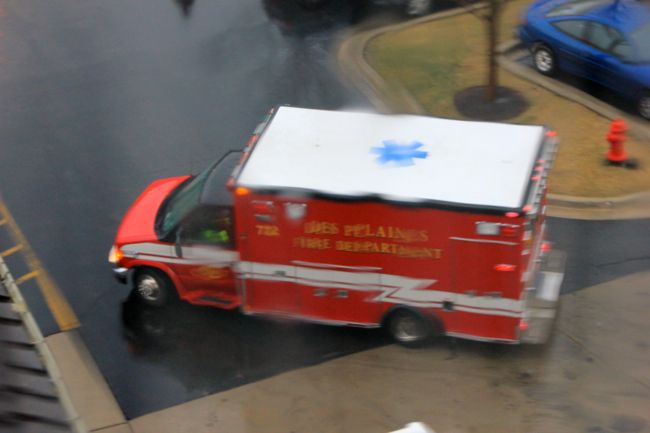 I checked out of the hotel at just before 08:30, again a little earlier than I wanted, but as I was up I figured I'd grab some breakfast at the airport. I caught the shuttle over to terminal 3, arriving at a wet terminal around ten minutes later.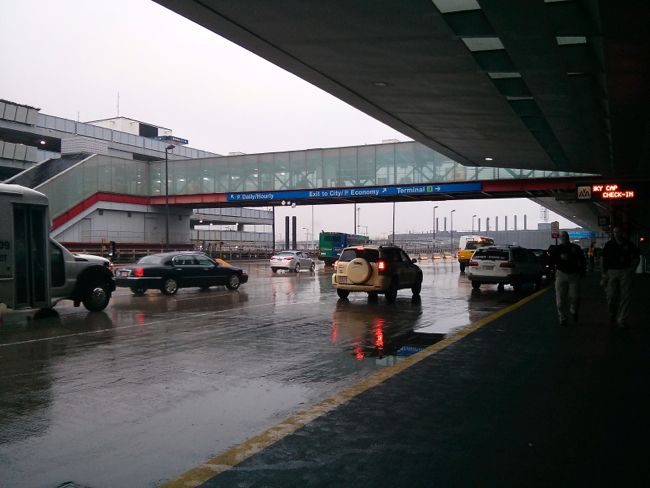 Once at a wet terminal, I headed inside to grab my souvenir boarding pass.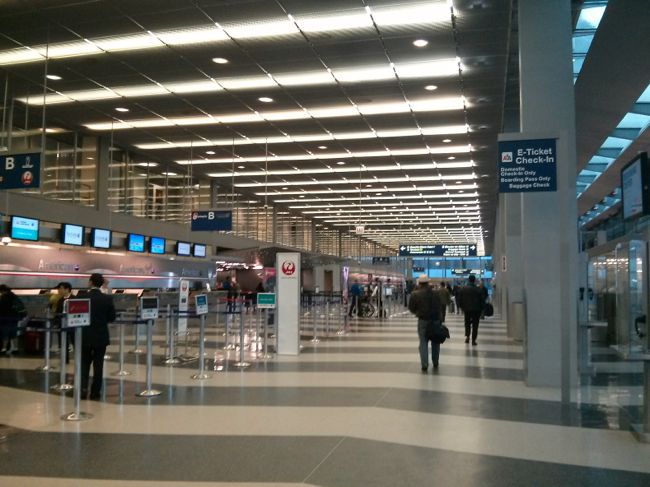 .


.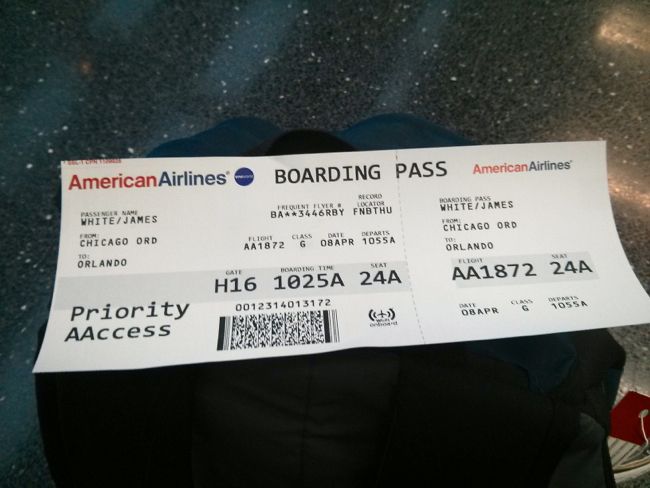 I then went to a ticket agent and to tried and get some sort of printed confirmation of my upcoming flights, so I can avoid the issues experienced on my previous sector. Once again, the agent confirmed that everything was as it should be, and even managed to reserve me window seats for all flights. As far as I was aware, BA had done this for me (twice) but for some reason either BA hadn't told AA or AA just wasn't listening. There really are some communication issues between the two…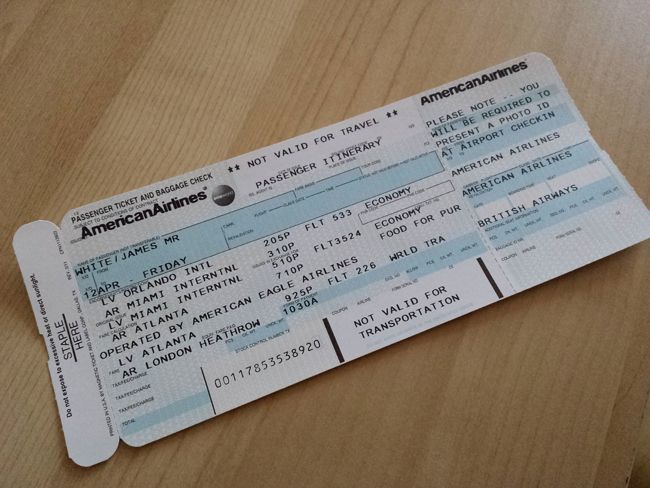 Once this was sorted, it was through security. Due to my BA status I was entitled to use the fast track – again, something that AA gives which BA don't. Around five minutes later, I was through and headed off for a heart attack on a plate.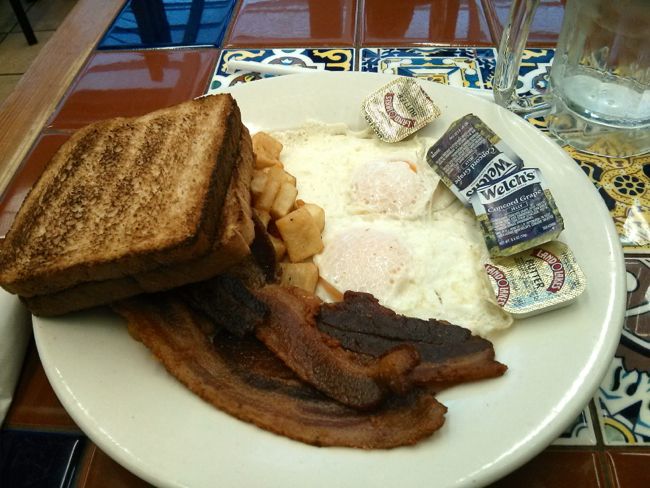 .

Bit of history in the food court
Once breakfast was done, I was free to roam T3 for the next hour or so.

.

Eventually, I headed down to gate H16 where my flight would now be departing from. Once I arrived, there wasn't an aircraft on stand, so I stood watching the various movements.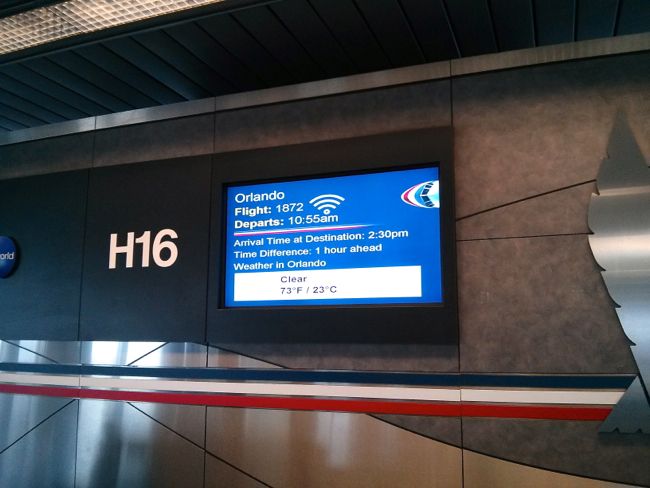 .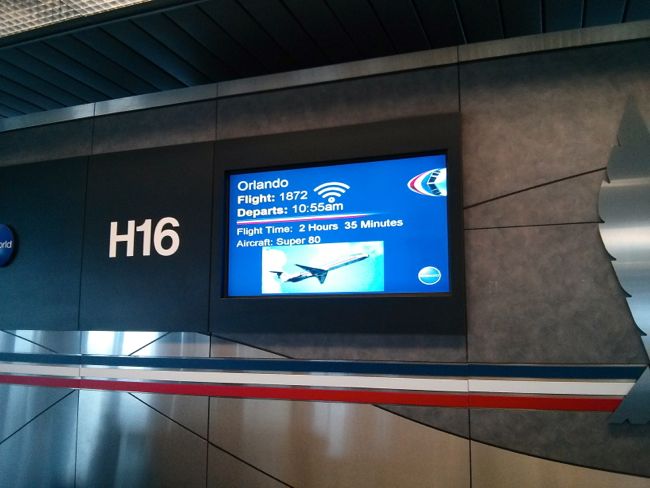 Still the MD80!
At 10:20, the ground staff announced that due to the earlier bad weather there would be a slight delay. Firstly due to not having an aircraft and secondly due to not having a crew. Luckily I wasn't in a rush, as a few minutes later the gate agent announced a further delay due to the aircraft being in a hold above ORD. As I had a decent view, I didn't mind too much.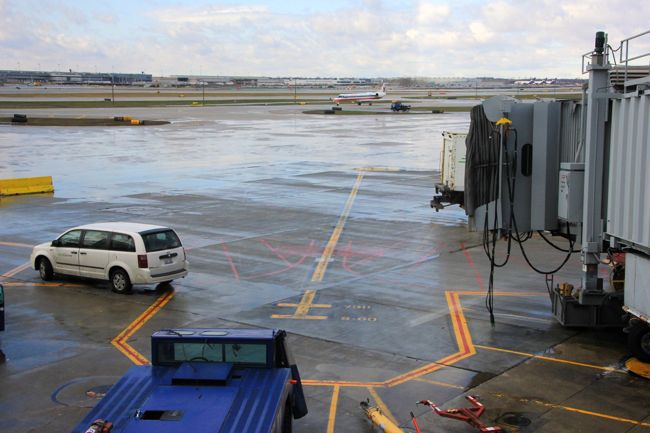 .


.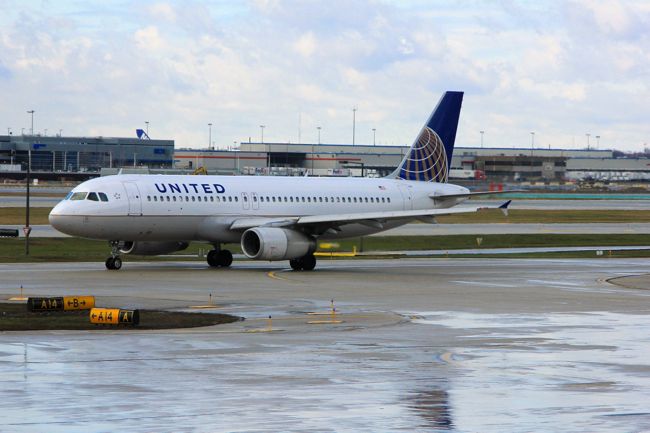 .


.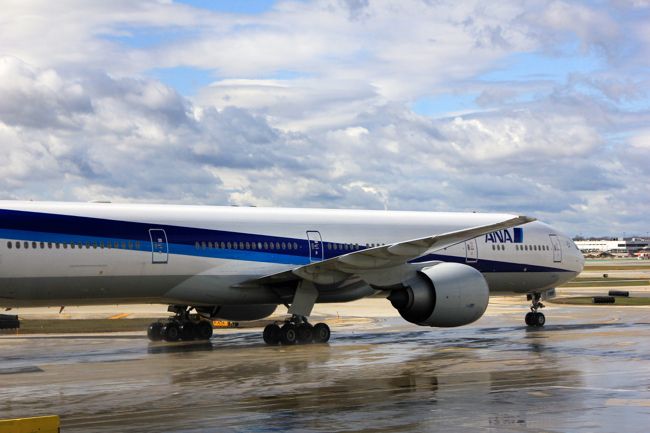 .


.


.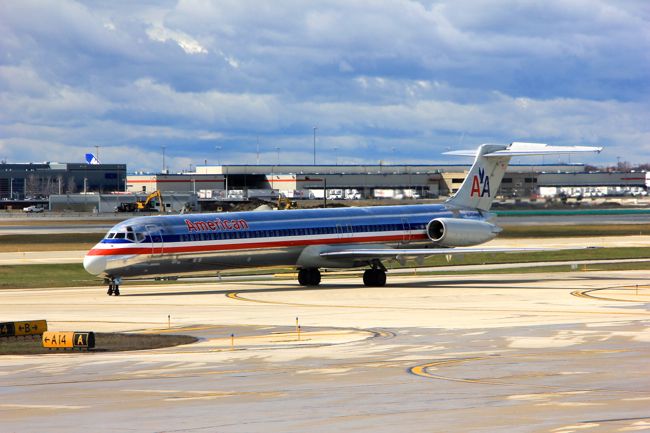 Was this our jet?
Nope, How about this one?
Around five minutes prior to departure, the ground staff were on again, this time saying the aircraft that was planned to operate our flight had been diverted Milwaukee, due to not having enough fuel to hold above Chicago, and that they didn't know what the plan was now - weather it was to wait for the original plane, find us a new one or cancel the flight.
A few moments later, the guy on the desk was on the PA again, saying he didn't know what was going on and that he had 'go do something else now', and with that everybody was left to fend for themselves. Once more, pretty poor customer service from AA, at least from the ground staff. I sat and waited for a while before going for a wonder once more.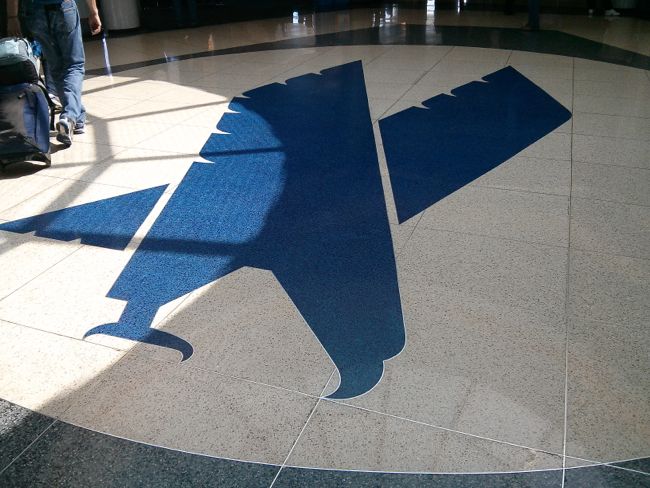 A few minutes later the new gate, H8, was announced.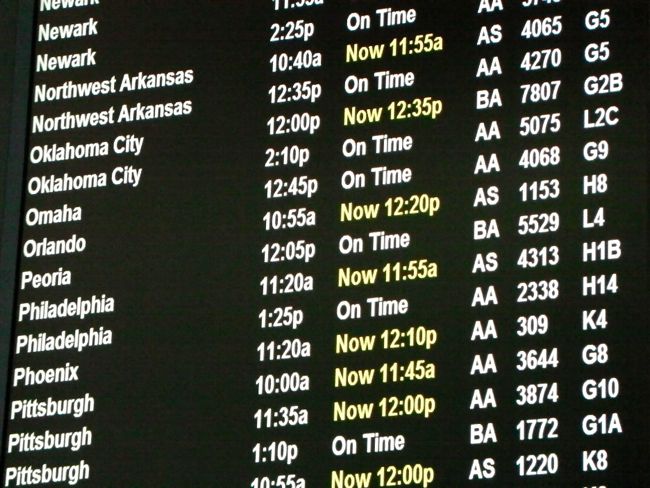 The remaining time was spent getting various email, app and PA updates from AA - mostly informing me that departure time was being pushed back.
.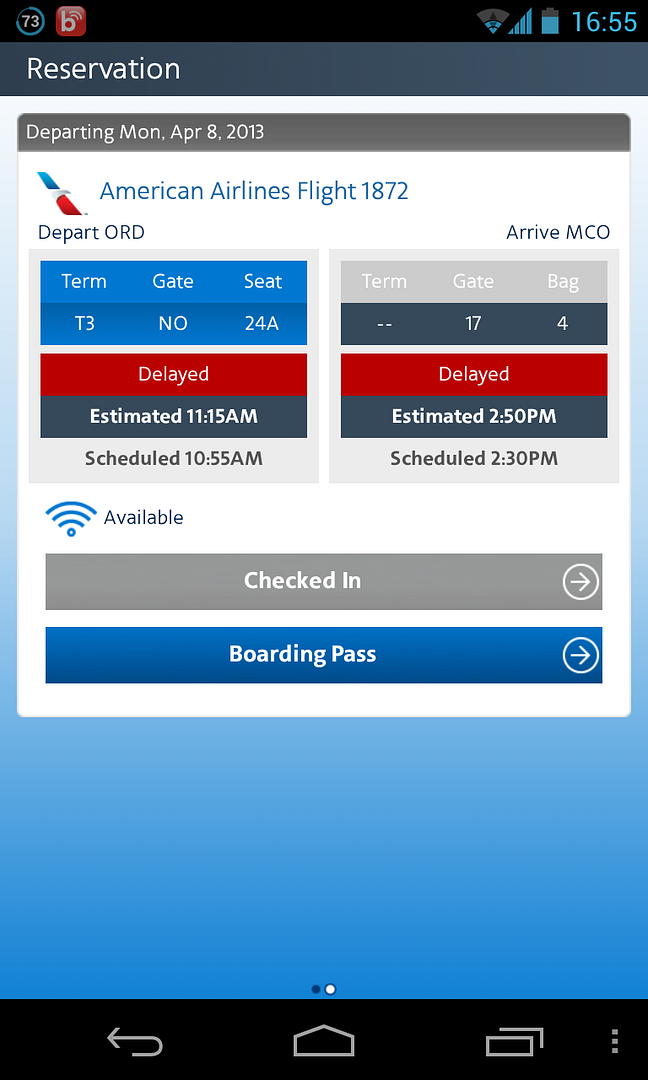 .


.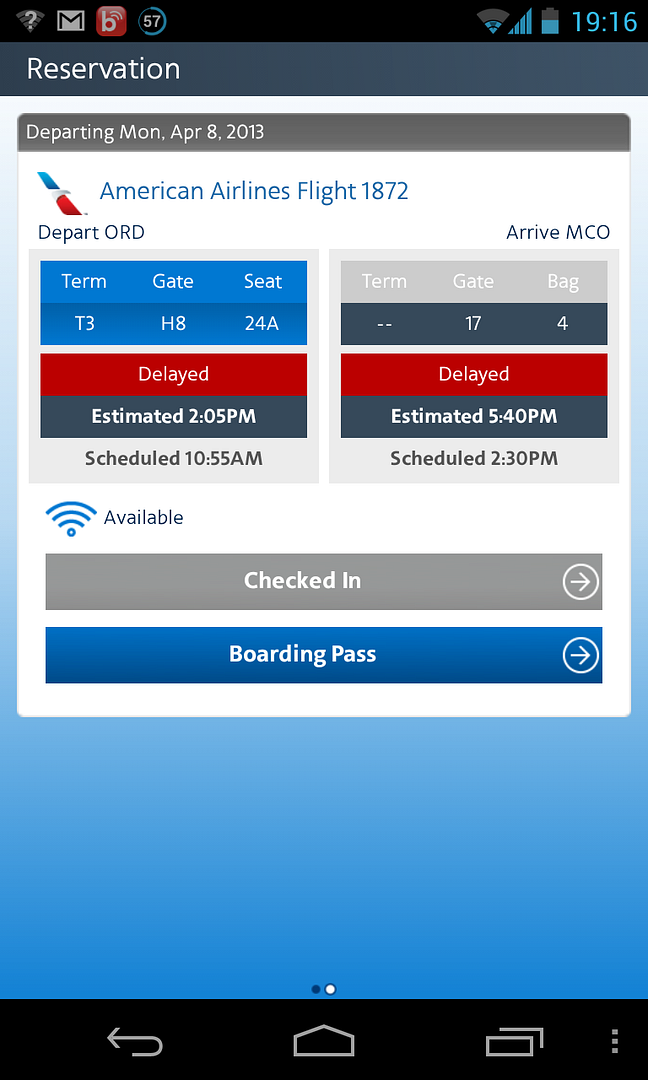 .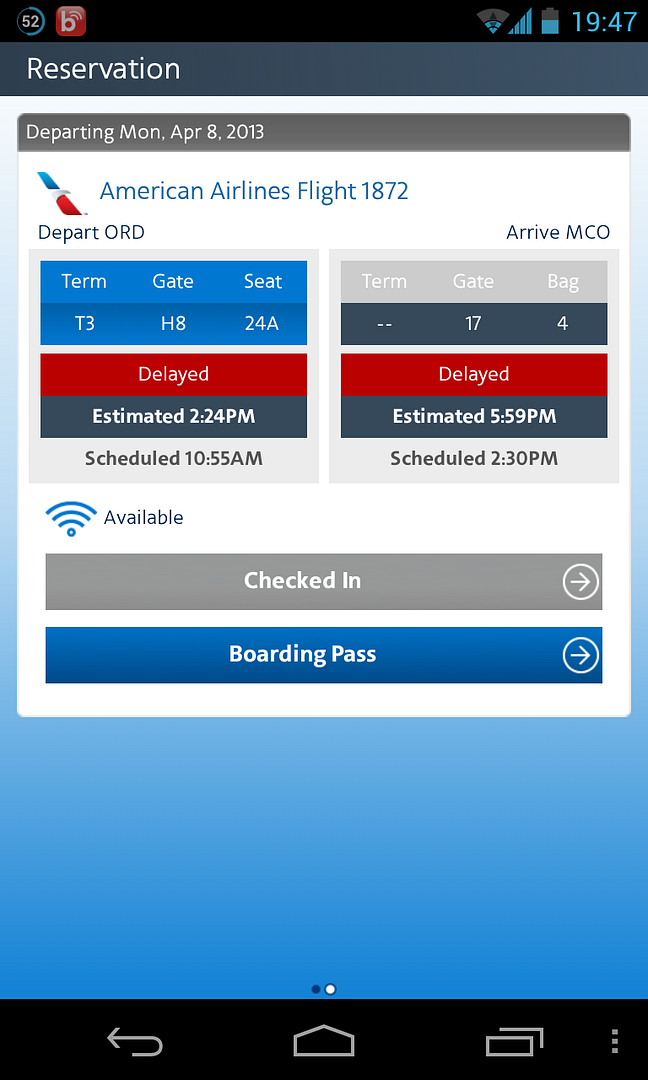 And watching the various AA movements.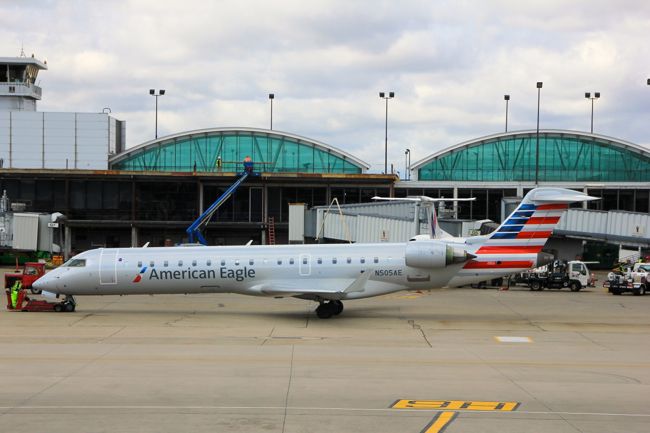 At 12:50, the new ground agents said that the aircraft still hadn't left Milwaukee, so a 13:15 departure wasn't looking likely, although there wasn't any official word saying otherwise. A couple of minutes after this, they were back on saying that the aircraft had now departed and was due onto stand at 13:15 - and that despite no official updates coming from upstairs, it's likely to be around 30-40 minutes after the aircraft arrives before we can depart. I could see for myself what was going on though: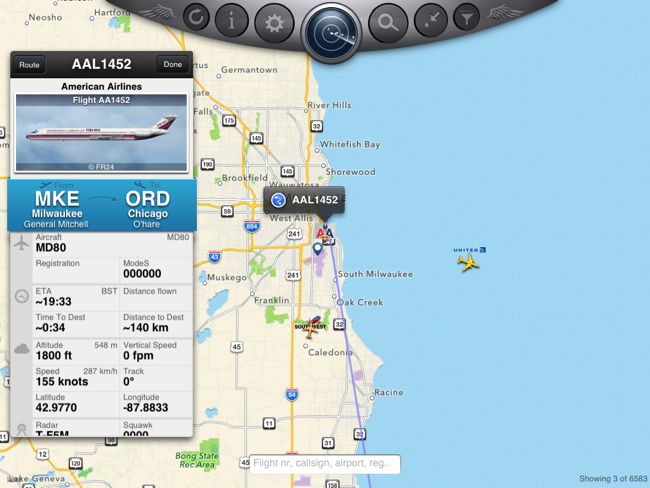 .

At 13:20, it was finally announced that our aircraft had landed, and we were given a departure time of 14:05. Even so, it still took quite a while for an aircraft to arrive on to stand.
Finally, at just before 13:40 N433AA pulled on to stand, delivered in 1987 - so nice and retro!
A pretty quick turn around followed and boarding was finally called at 14:00.
Due to my priority AAccess I was one of the first to board, although due to a lot going on around it was a little hard to hear the boarding procedure.