Thank you for clicking the link, a warm welcome to all the readers who are interested to follow what´s going on here.
"Short connections around the Isle of Man"
The trip in one word:
TIGHT
This is a story about the Tripreporter´s and his companion´s narrow, well supernarrow, timelimit to visit the main capital of these small, in relation to money not so small island, a supertight connection thanx to the next set of schedule changes and maybe one more upgrade, who knows!.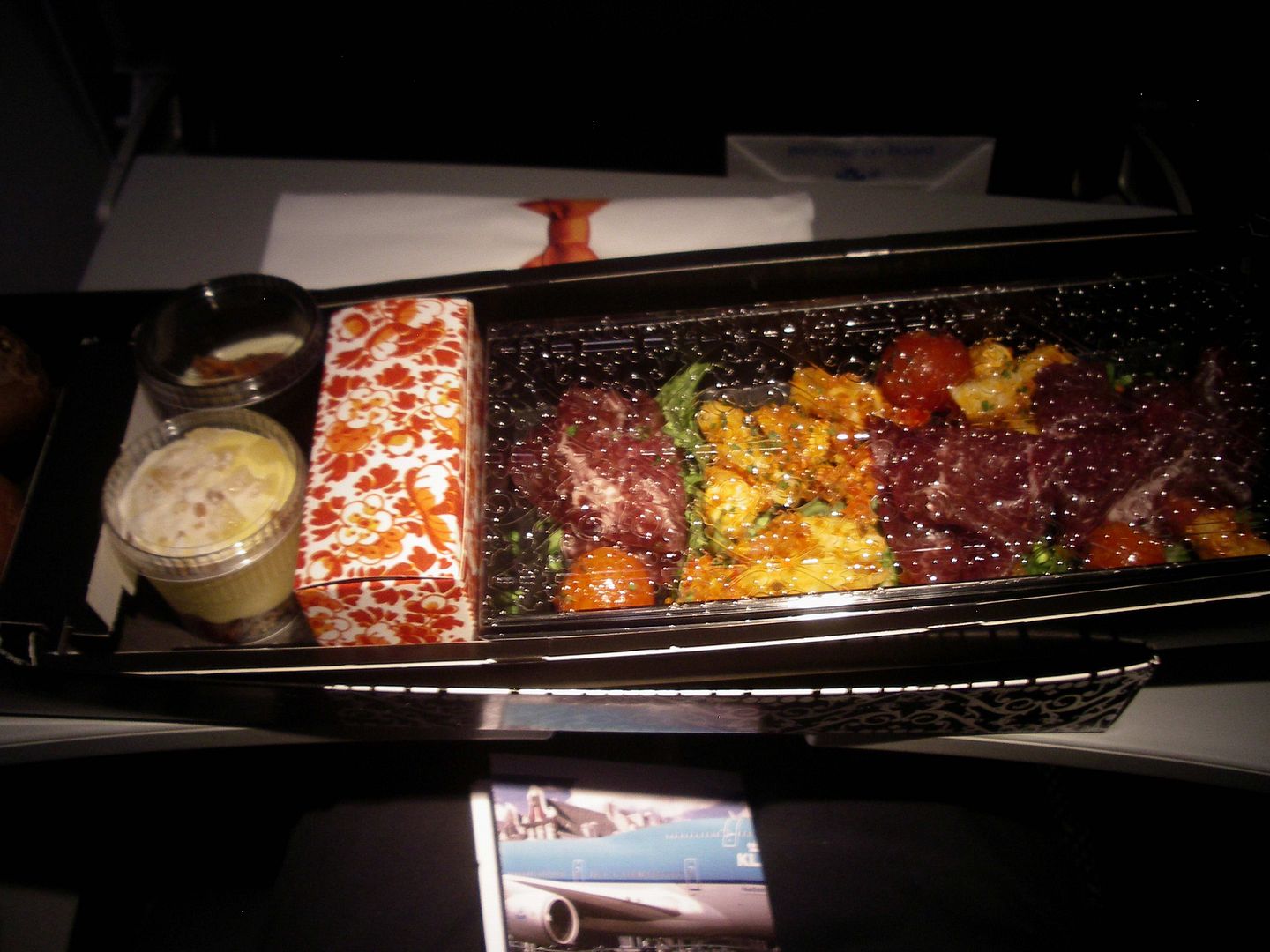 Dear queens and lads,
but wait, no more scousers talking, this is gone with the last story and the visit to Liverpool:
"Give Me Five Tripreporters For Man"
(by
FLIEGER67
Jun 15 2013 in Trip Reports)
Start over, this is the Isle of Man right now.
Dy bannee diu, dear readers,
there are some flights to go also today and it looks like this on the map:
With special thanx to:
http://www.gcmap.com/
as usual.
Something new on the departure airports map?.
Not with this part of the story:
Departure Airports II
auf einer größeren Karte anzeigen
But the Tripreporter 2013 map grows further and further:
TRIPREPORTER 2013
auf einer größeren Karte anzeigen
Here are the previous 200 departure places:
Departure airports
auf einer größeren Karte anzeigen
So, IOM airport is the place where we are,
some work is to do now here.
Sunday, 07.04.2013
.
.
.
.
Service BE 818 operated by FlyBe
Scheduled: 16.05 // 16.55
The more experienced FlyBe travellers know that the OLCI system designs you it´s seat of choice, not you´re seat of choice, everything else is payed service. Therefore we are not checked-in and looking for the counter inside the somewhat oldfashioned terminal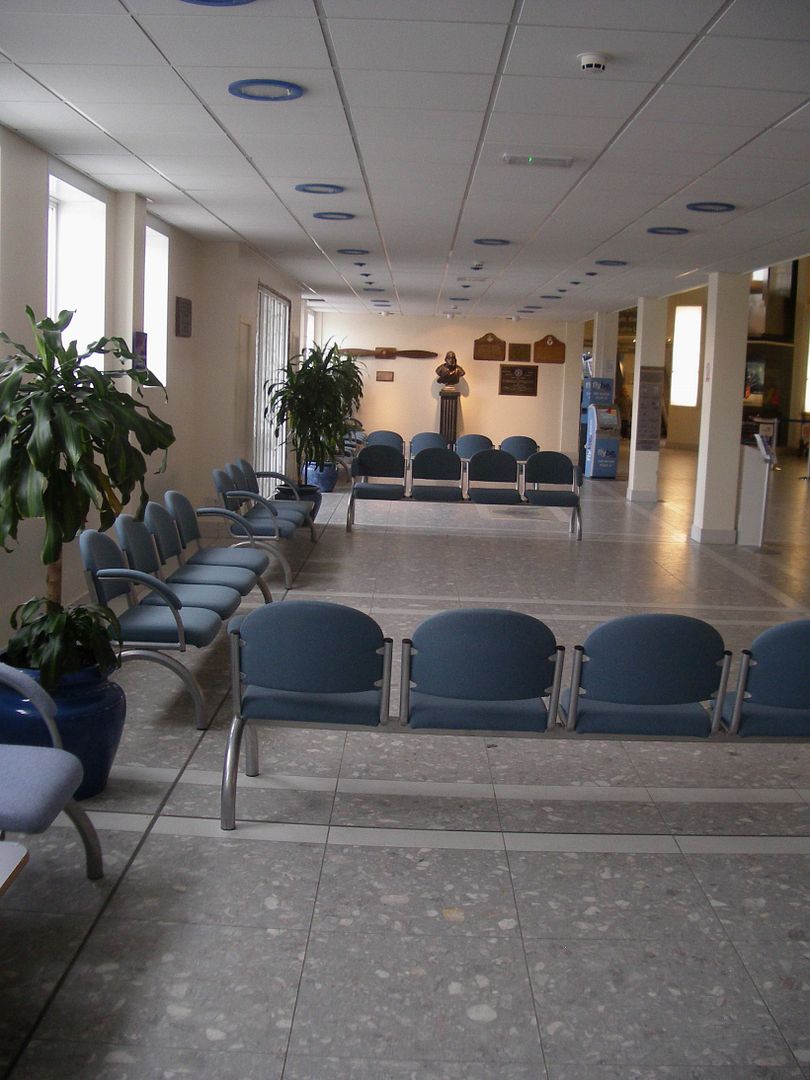 The counter is swiftly identified but it is not staffed.
What should we do now?.
Wait till they open it or heading for the city with the risk of the last crappy seats when we are back?.
But out of nowhere there is a supernice, american so it seems, elder woman around the desk and she decides to check us in with a good conversation about our intentions here and her job around.
Nice people at the Isle of Man.
Booking is done directly via the BE website, again with a little help from my friends and the fare is 35.00 Pounds this way.
The flight looks like ontime, so a short, well supershort visit to Douglas sounds possible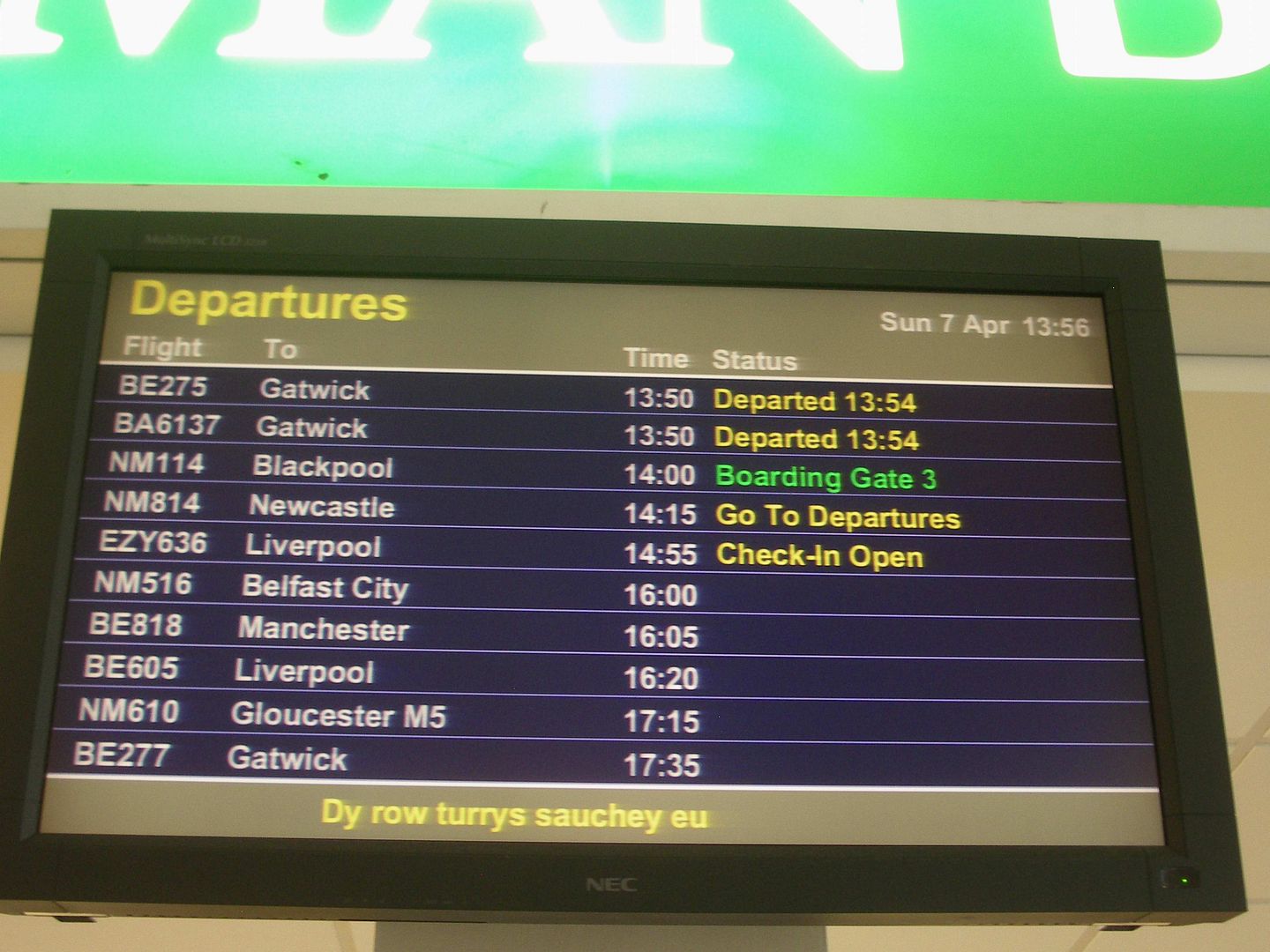 The fare is 5.00 Pounds return, ok this way.
The bus runs not that really frequently but it´s ontime, that counts!.
Nice buildings here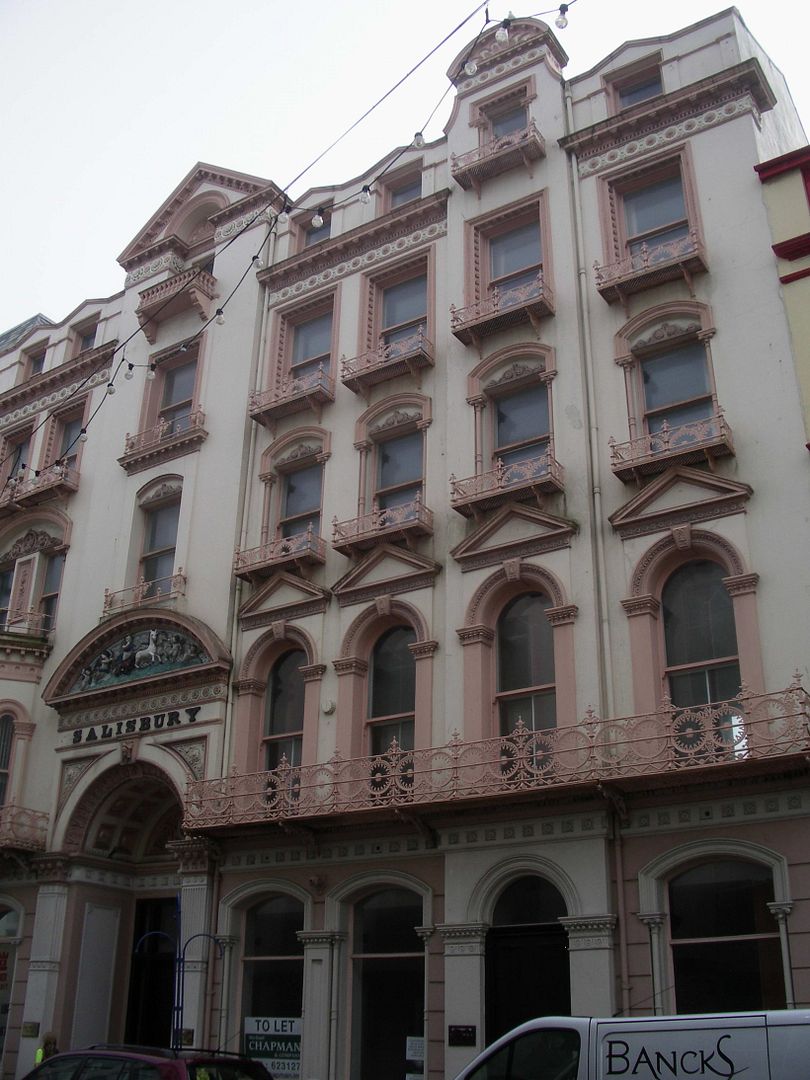 It seems thats some kind of habit in the area with these large clocks!
Well, you´re privacy is respected at this place
Douglas seaside
The place where the famous Douglas Bay Horse Tramway ride´s during the summertime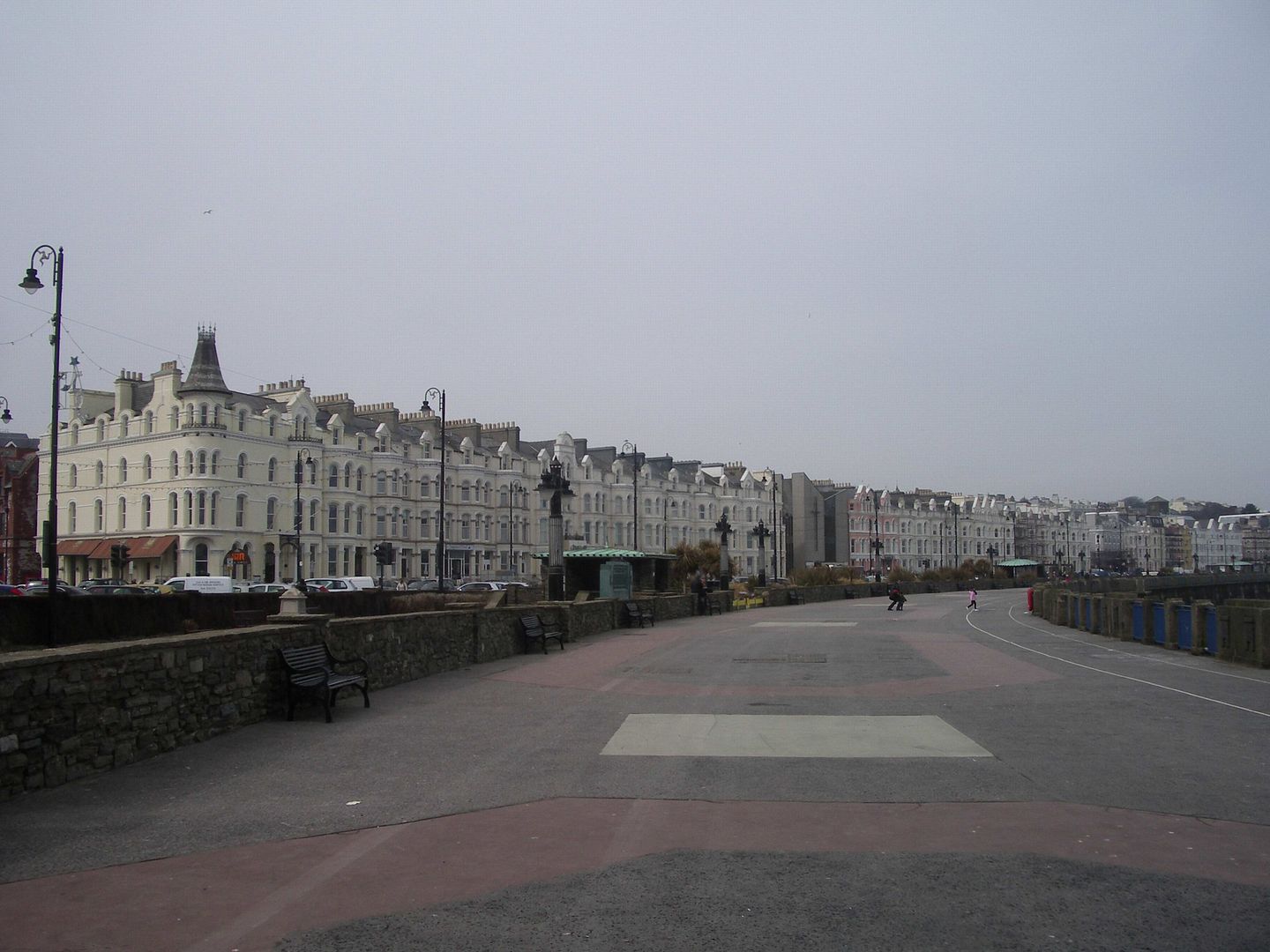 How to built you´re house here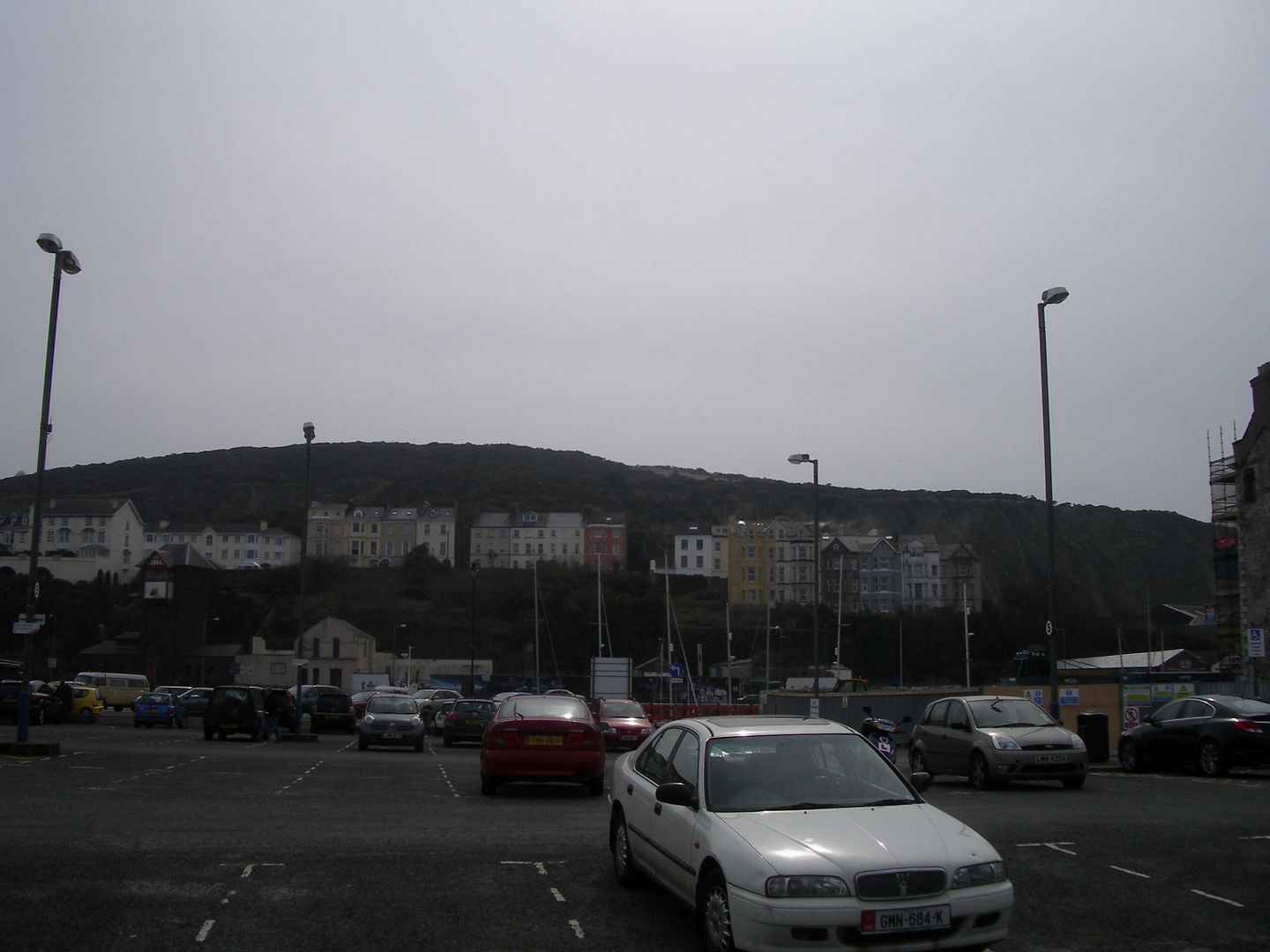 And well, some ten minutes later we are at the bus stop for the way back to the airport with fortunately another driver on duty. The first one would call us crazy, well and he is right just from a standard travellers point of view!.
Security is open when we are back at the airport, no time to wait for us.
And just to my surprise there is a lounge on offer good with Diners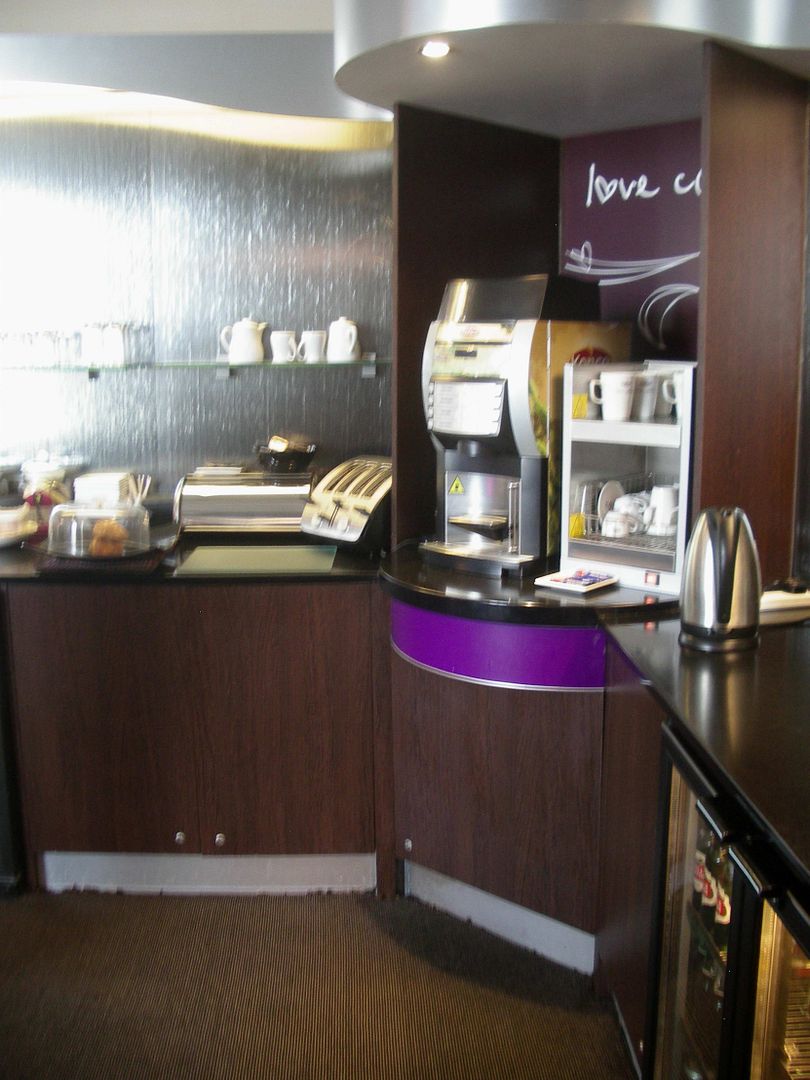 The place to go now
Out of the lounge close to boarding time for a standard IOM view like this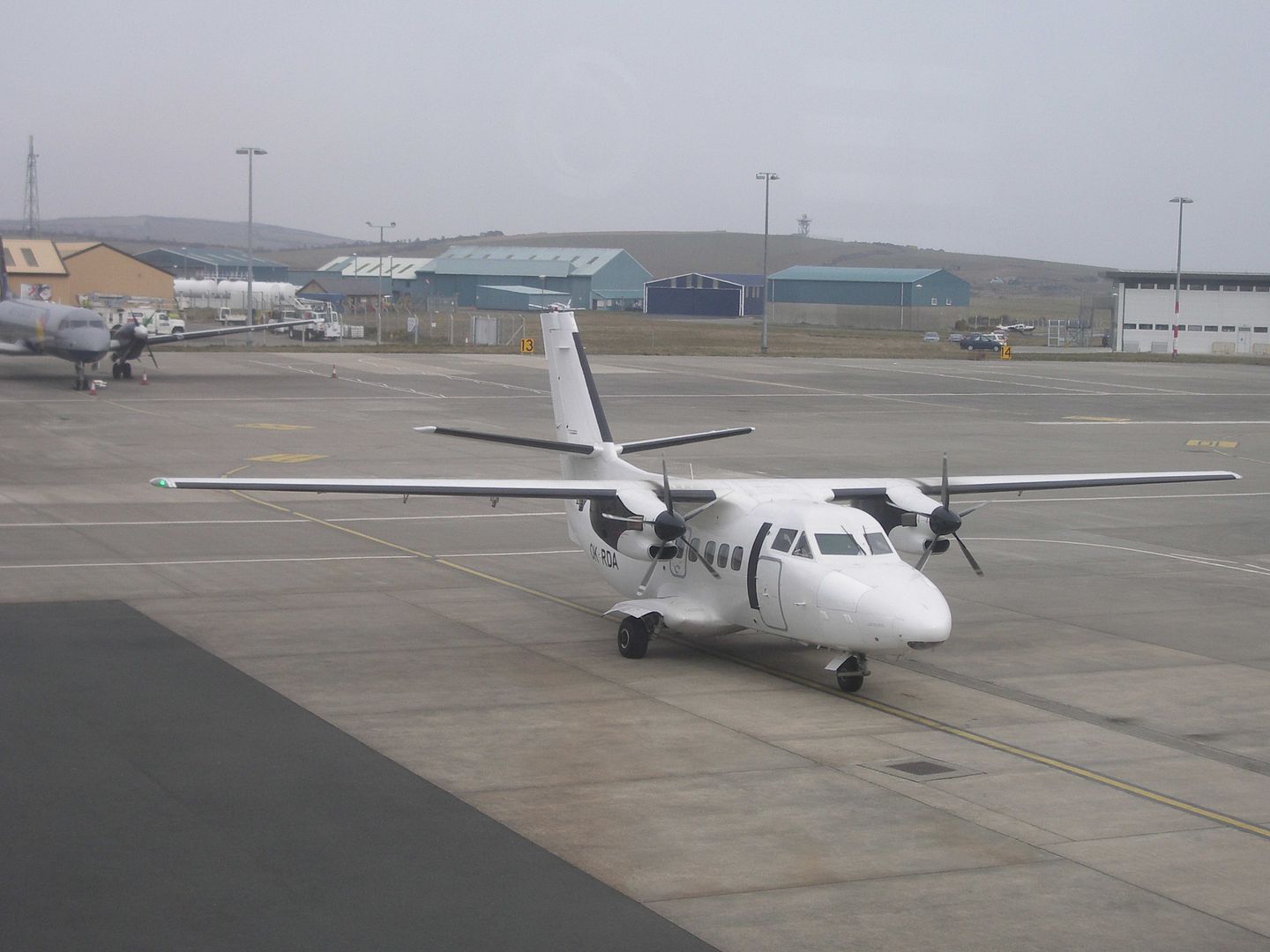 Only jet´s are allowed here to park face to face!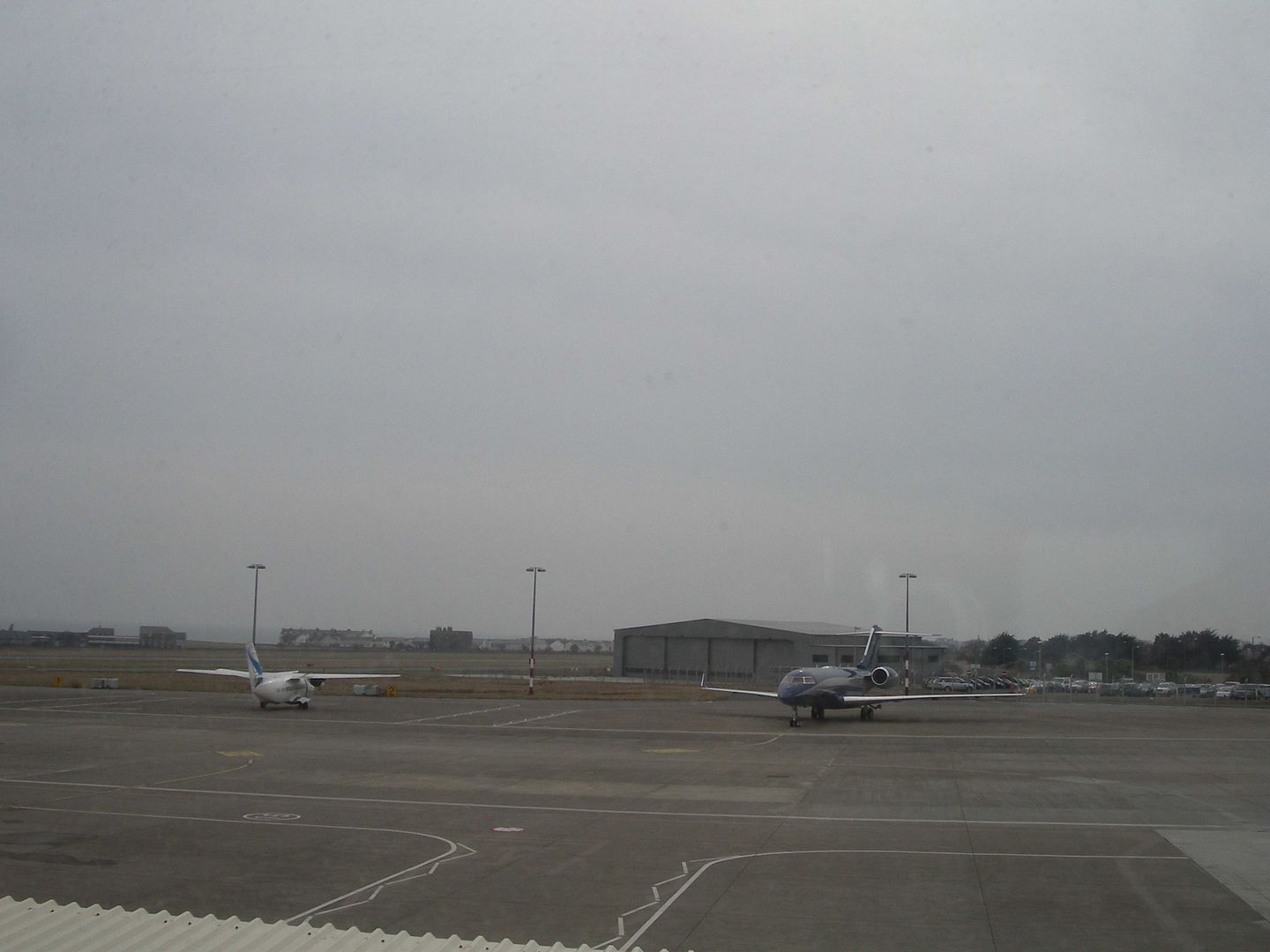 The Saab is also an interesting way to go for LCY while G-ECOE is at least something new for me or not?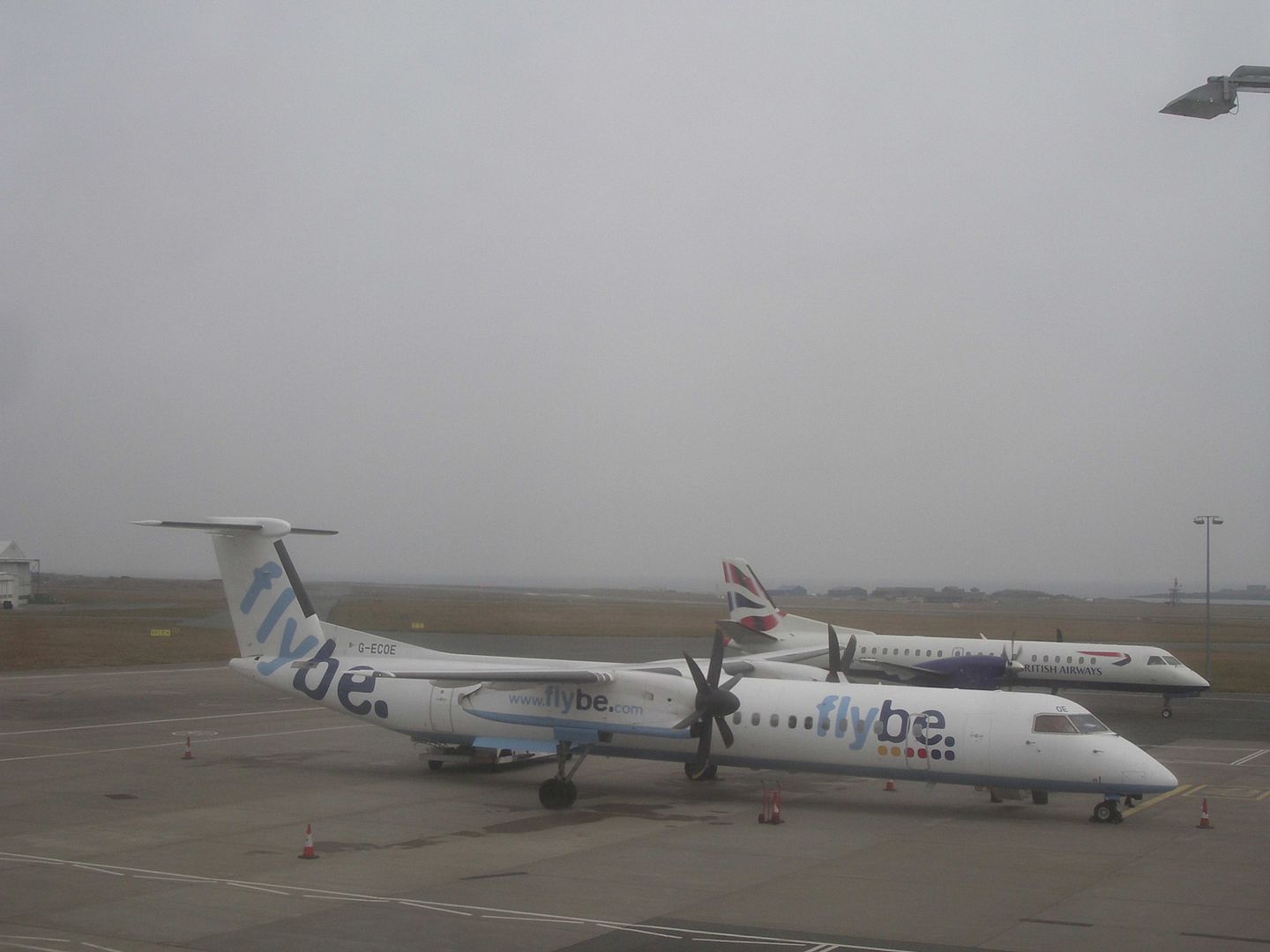 Ground service Let style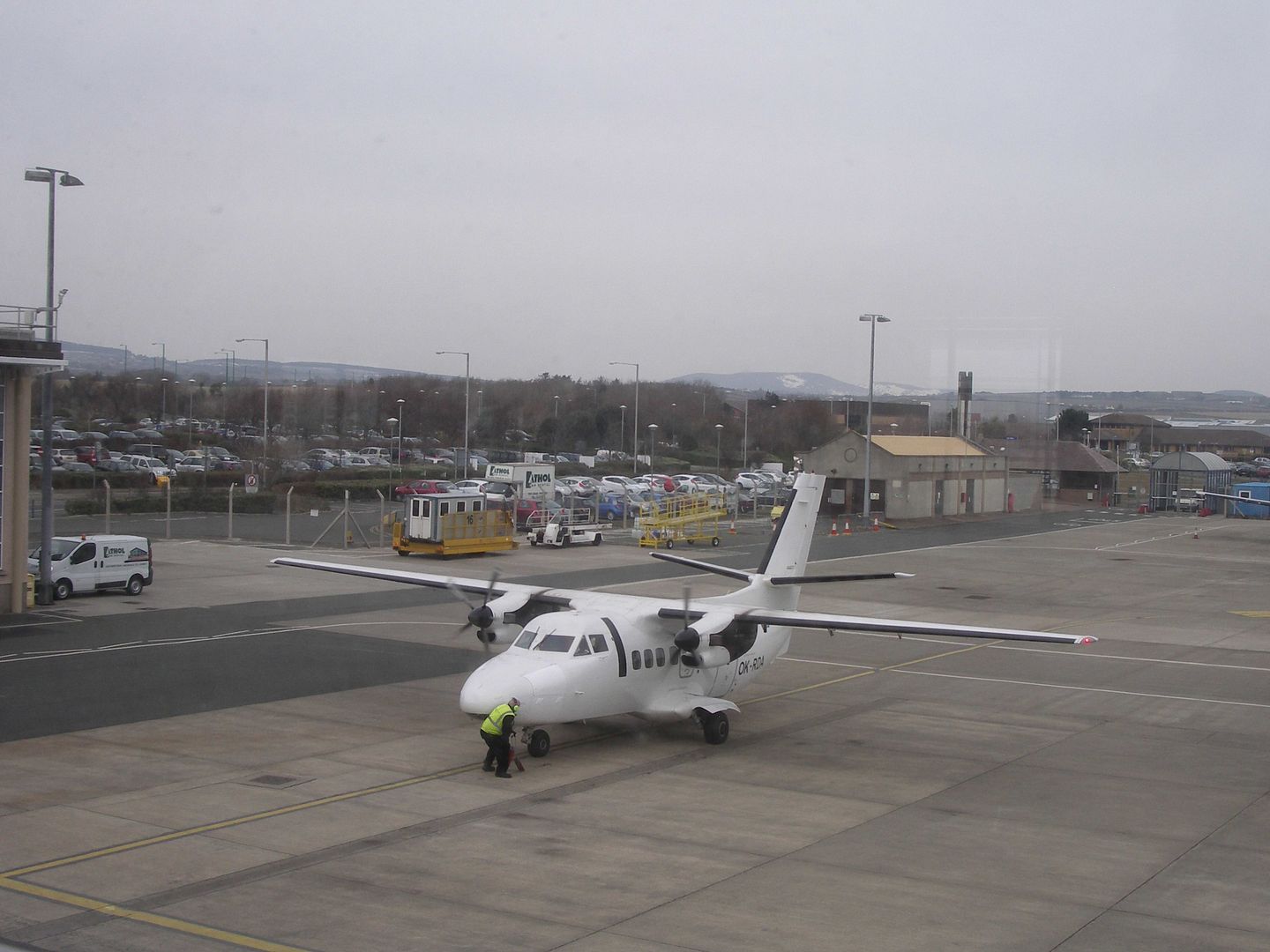 Something new on the screen for me from gate 4?.
The Dash 8-400 is on schedule by no surprise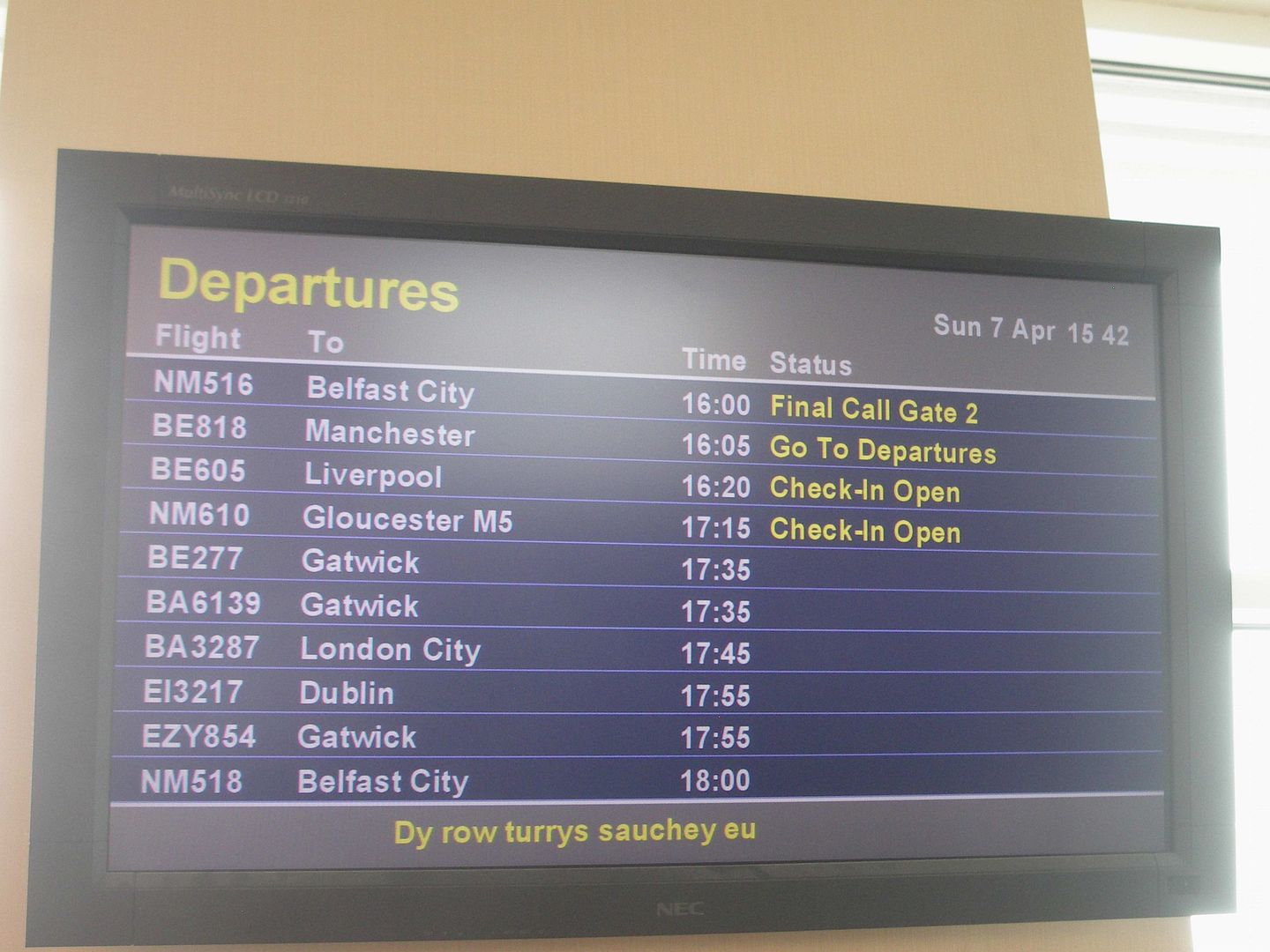 Time to say goodbye to my nice travel companion on the way back to LPL just a couple of minutes later.
After one, two, three or a thousand goodbye´s I´am down the stairs to see if there is something new on the apron for me.
Well, G-ECOO spend a lazy afternoon at IOM, no activity and someone up there decides that the next step after LPL-IOM is MAN with me again included.
Not that the one up there is interested in my farewell to this plane just a couple of hours ago.
Leg no. 31 on type and the third time on this machine now. In the air since 31.01.2009 with BE, 41 planes are still in the fleet. No individual name, no incidents recorded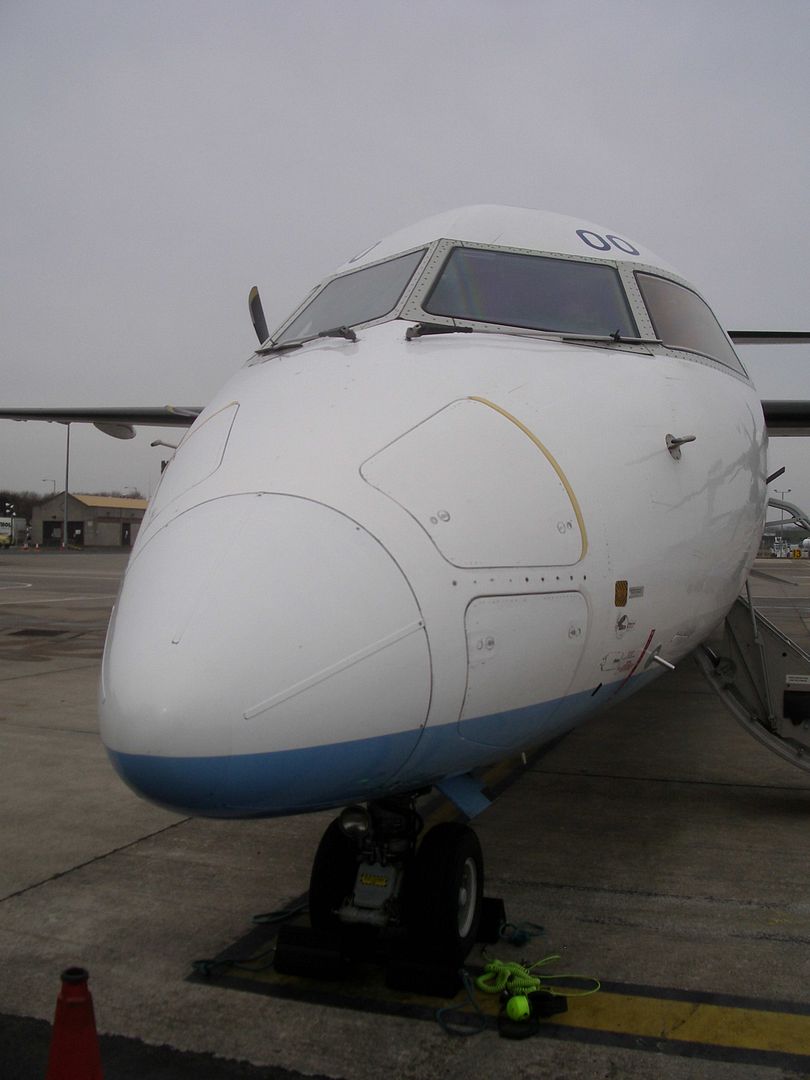 4.15 pm, 10 minutes late and 30 minutes to ride for MAN by "Jersey".
Departure from the 1837 meters runway "Zero-Eight", leaving Purt Aer Vannin with 3 degrees and some high clouds only.
Ok, this perspective is at least new to me from seat 1A,
not that I´ve selected it this way in advance.
Late boarding, nice talking with a young female FA, large glasses, black hair, powerful. Did I ever mention that I like England?. No?. I should do it right now!. Supernice and the aisle seat remains open.
There is another young and ok female FA on board.
The captain sounds like from Espagna, a nice welcome during boarding with some flight details and an also nice "Gracias for flying BE today" later on.
No route details, but flightlevel is 15000 feet.
Bright blue leather, also upfront really well used and not that perfectly clean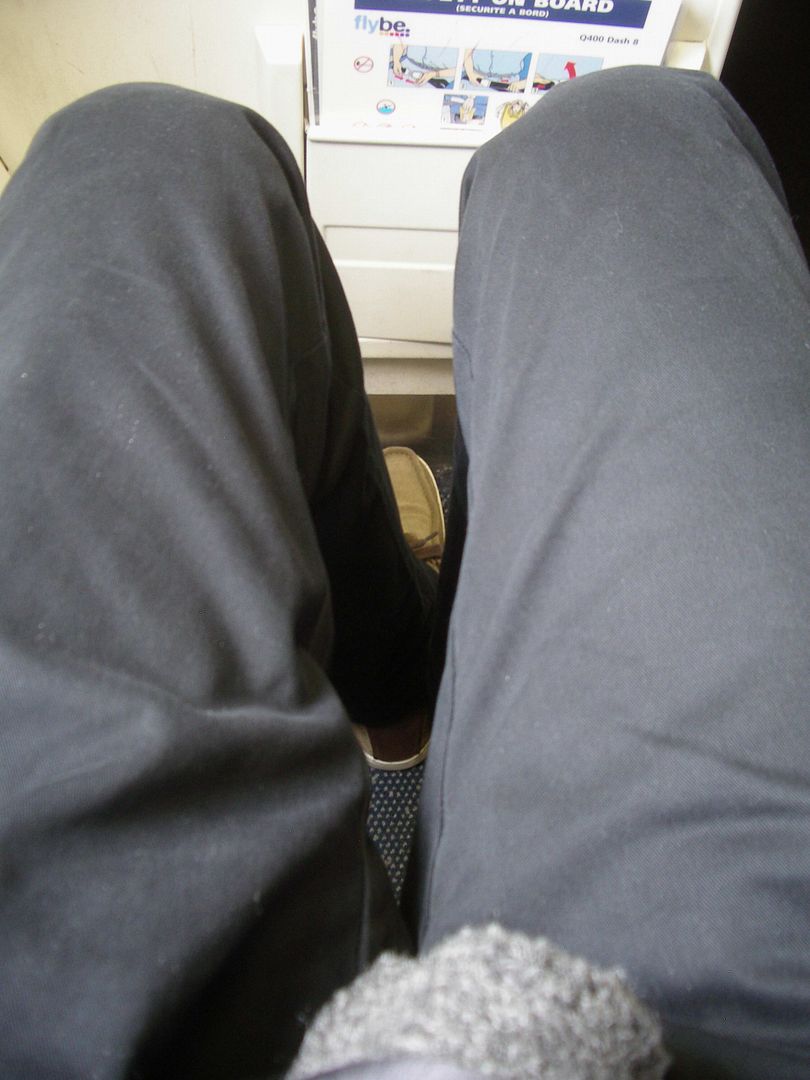 I´am always surprised to see these french written safety cards by BE
The load is 80%, VFR travellers on the way.
Up in the air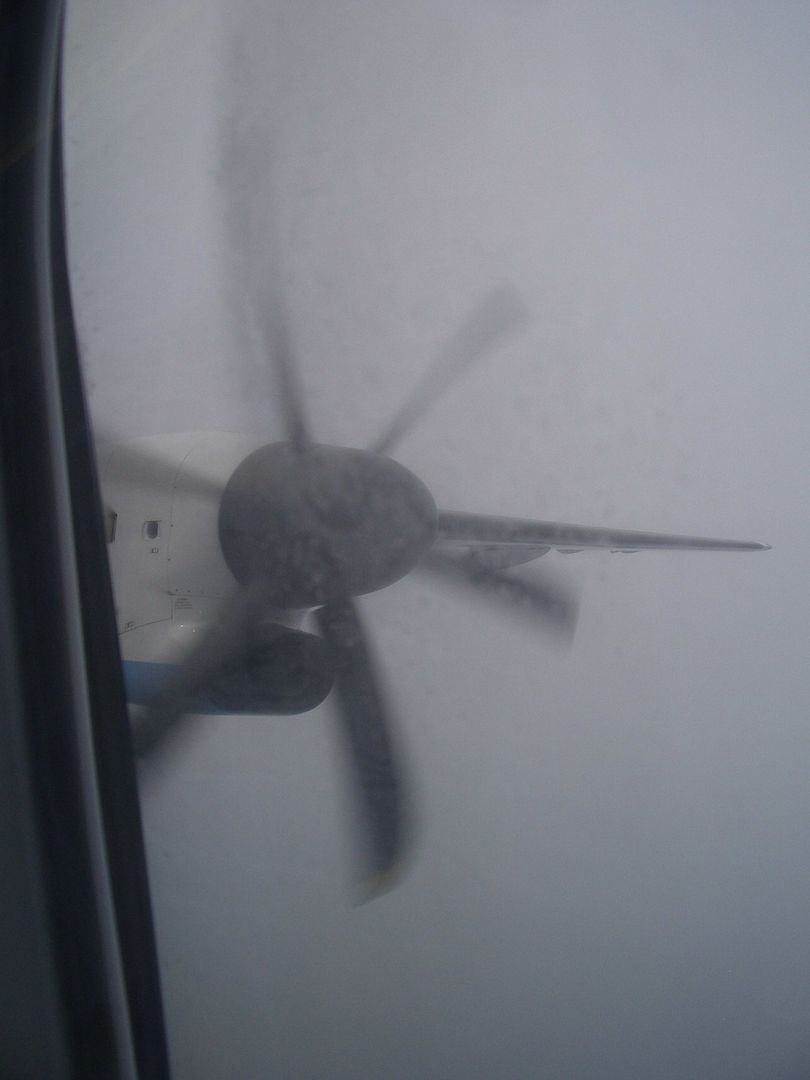 Forward cabin view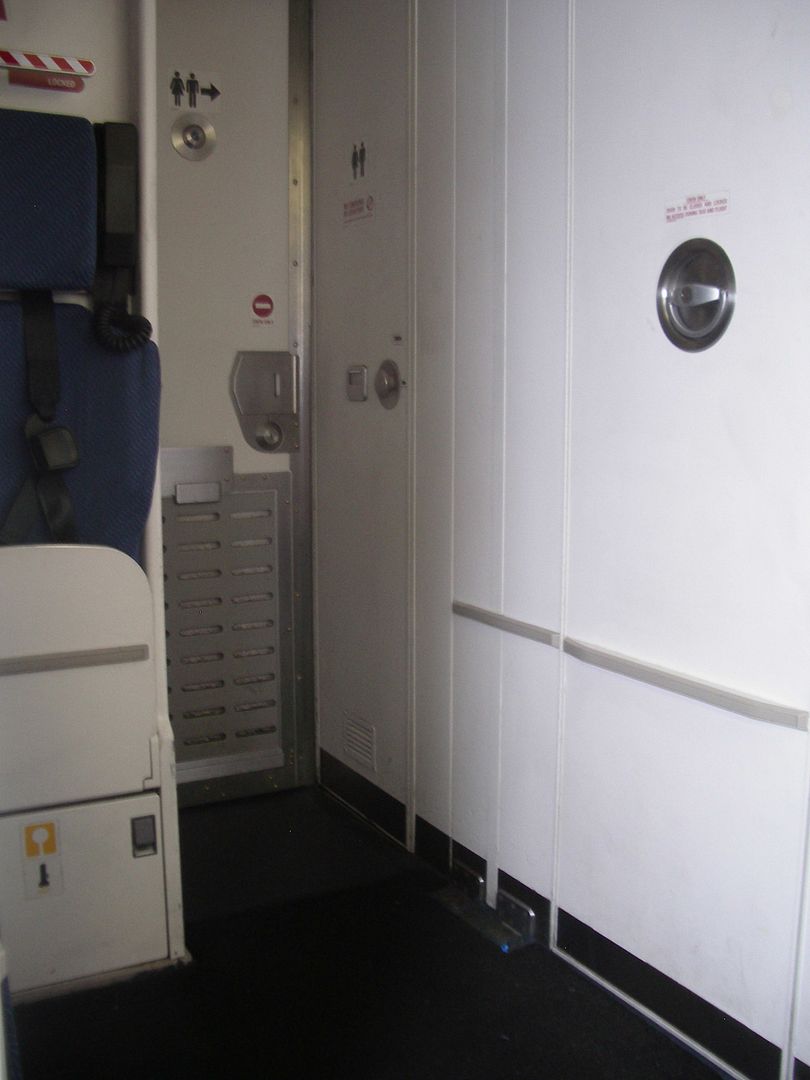 Service is BoB.
Something for me?
Well, the snack deal sounds good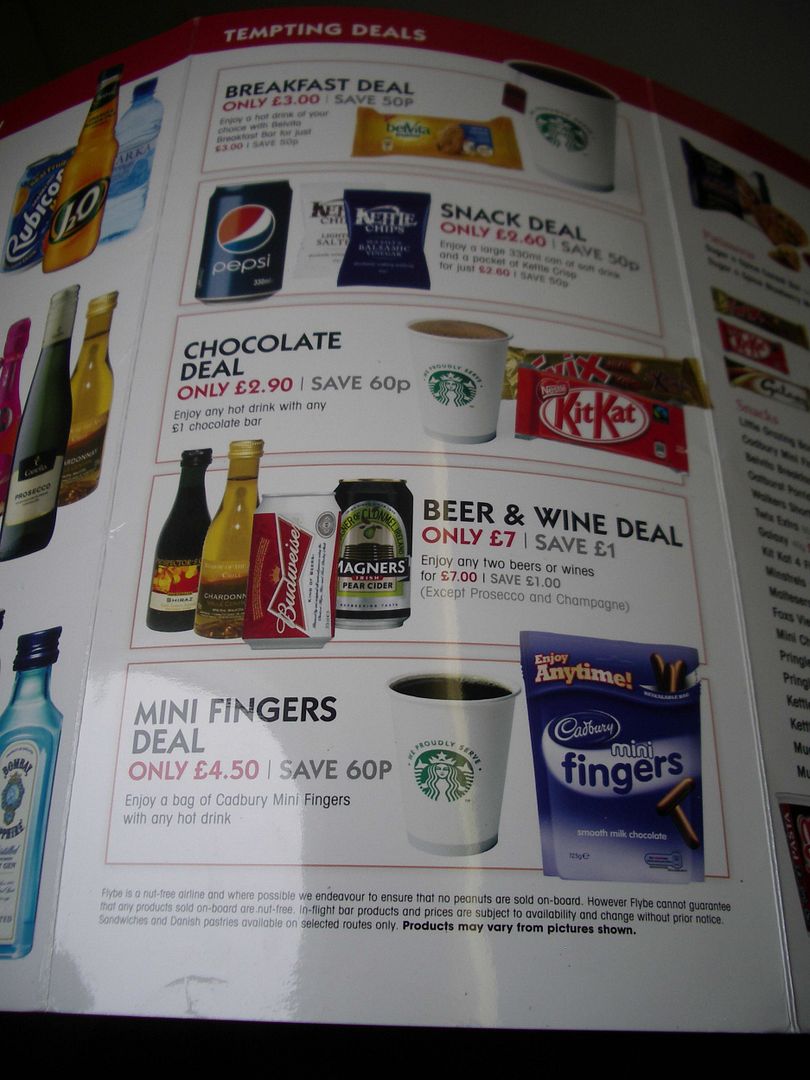 The FO announced arrival shortly and
land ahoy!
Touchdown at the 3048 meters "Two-Three-Right", 4.50 pm, 5 minutes ahead to schedule, 10 degrees and high clouds only.
This is the previous mentioned tight connection.
Original schedule during booking was 3.35 pm departure and 4.25 pm arrival, what means 1.00 hour, 15 minutes till scheduled departure by KL. Now these change gave me some more time at the Isle of Man, good to chat, but also only 45 minutes left till the KL flight and it is not yet clear if I should go all the way through arrivals for a new security check.
Will I reach my next flight?.
As an alternative I´ve fixed a mileage ticket by M&M, departure ex MAN 6.50 pm via ZRH to STR.
Both flights on Helvetic machines, also interesting
and no problem to cash back miles and taxes, fees if it´s not needed, what is the first thing to hope for now.
..........Continued below..................................................