Crossing 66°N on the Norlandair Twin Otter! +F50

Intro
Hello everyone and welcome to my latest trip report!
This report's main focus is on the Akureyri – Grimsey – Akureyri roundtrip I took last summer aboard a red Twin Otter of Norlandair (FNA). It also features a flight with Air Iceland from Reykjavik City Airport (RKV) to Akureyri.
I know this report is a bit of a hop back in time from my last reports but I'm planning on continuing with my Florida series after this report. I also have just completed a Keflavik – Denver – OKC – Chicago (both MDW and ORD) – MSP – KEF trip and will probably have reports on that following the Florida series.
So how did this trip come to fruition? Well, my brother was playing on a football tournament in Akureyri and therefore I needed to choose between driving or flying north to see him play. Of course that was an easy choice and soon a seat onboard flight NY152 was confirmed.
Regarding the Twotter flights, up on arrival in AEY I saw one of FNA's wonderful bright red Twin Otters sitting on the ramp basking in the sun. I immediately went over to their ticket office next door and checked fares for the next day. They were fairly reasonable and soon I had another flight ticket in hand along with a feeling of joy. Finally I had a chance to try the infamous "twotter"!
Route map, fairly simple this time: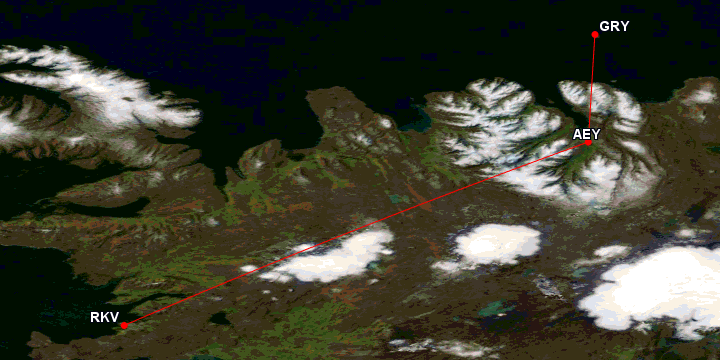 The report
As my flight didn't leave until 15:45, I decided to take a late lunch and therefore arrived at the airport at 15:00 sharp. Check-in starts 30 minutes pre-departure so I was earlier than needed but better safe than sorry.
Check-in area.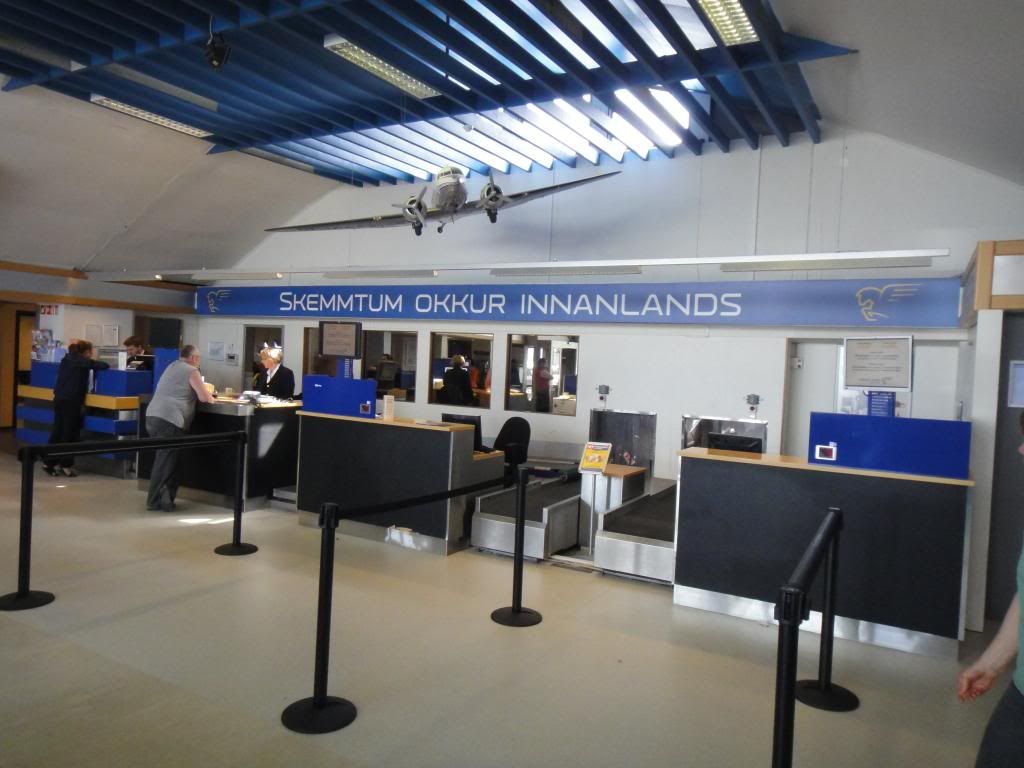 FIDS / FIAS – as you can see business to KUS is booming.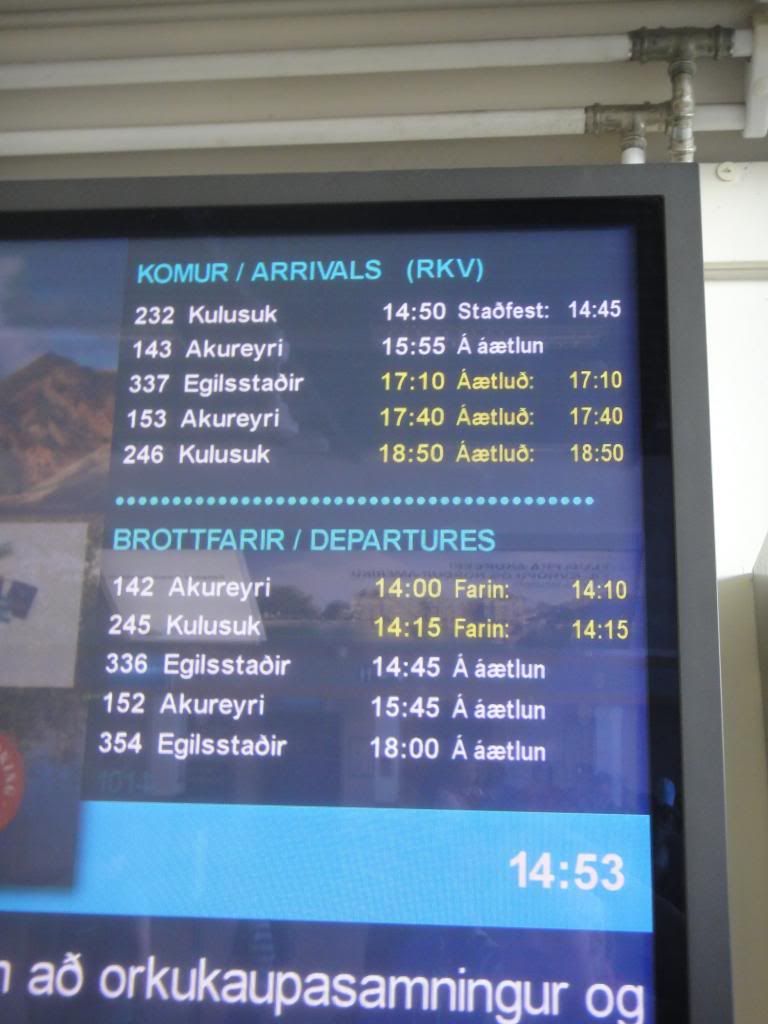 Departure holding area.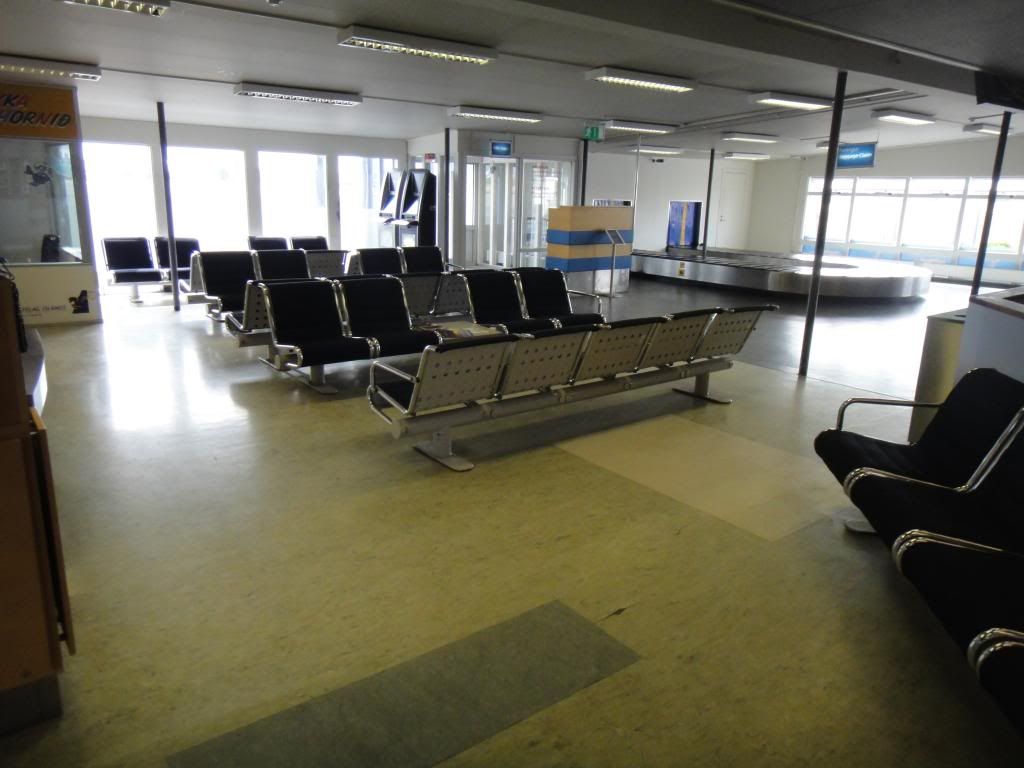 Little happening outside, only traffic was this Cessna.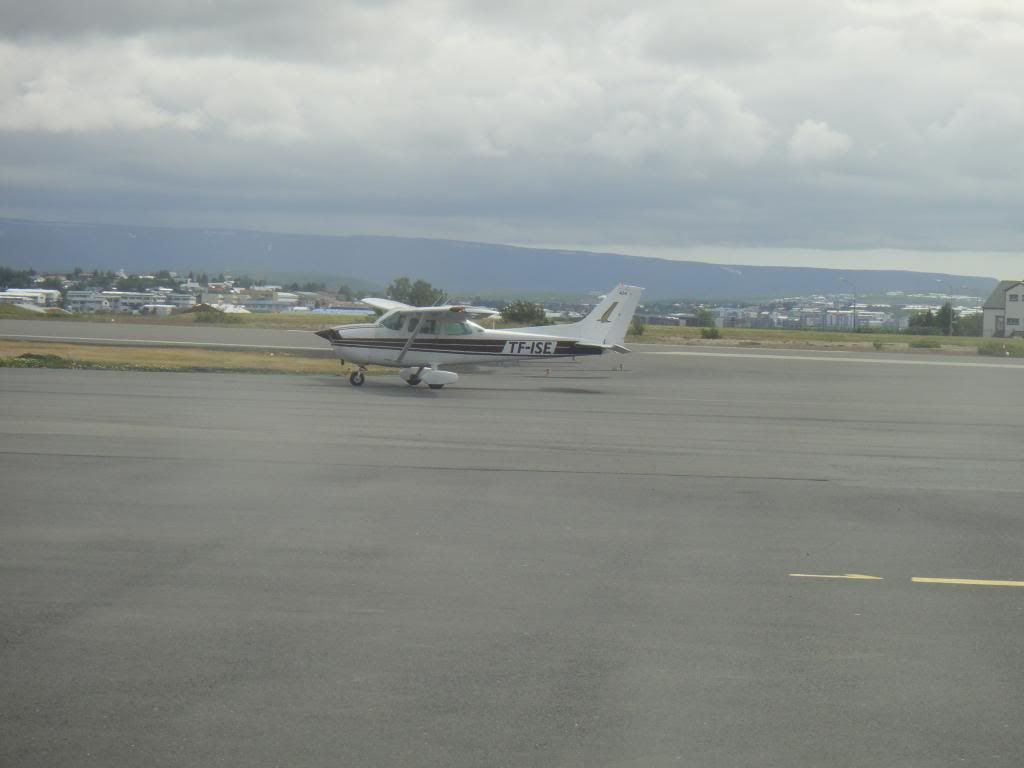 Baggage claim is in the same area as the holding area. RKV is really small…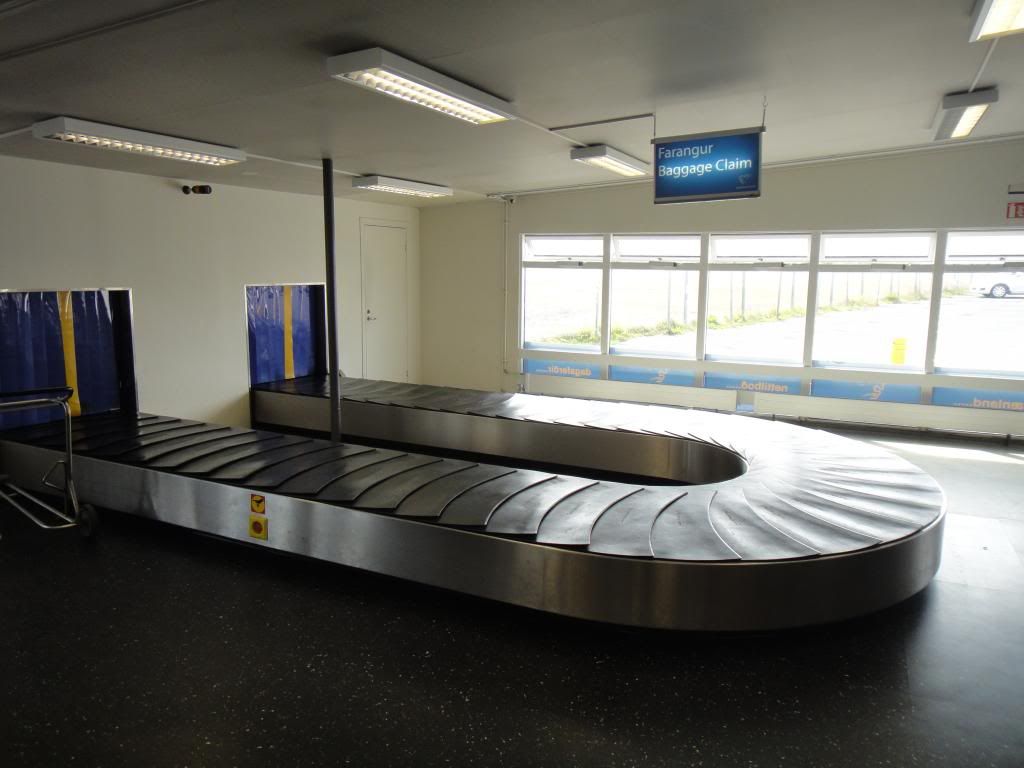 DC-3 model hanging in the ceiling, in old FI colors (1960's)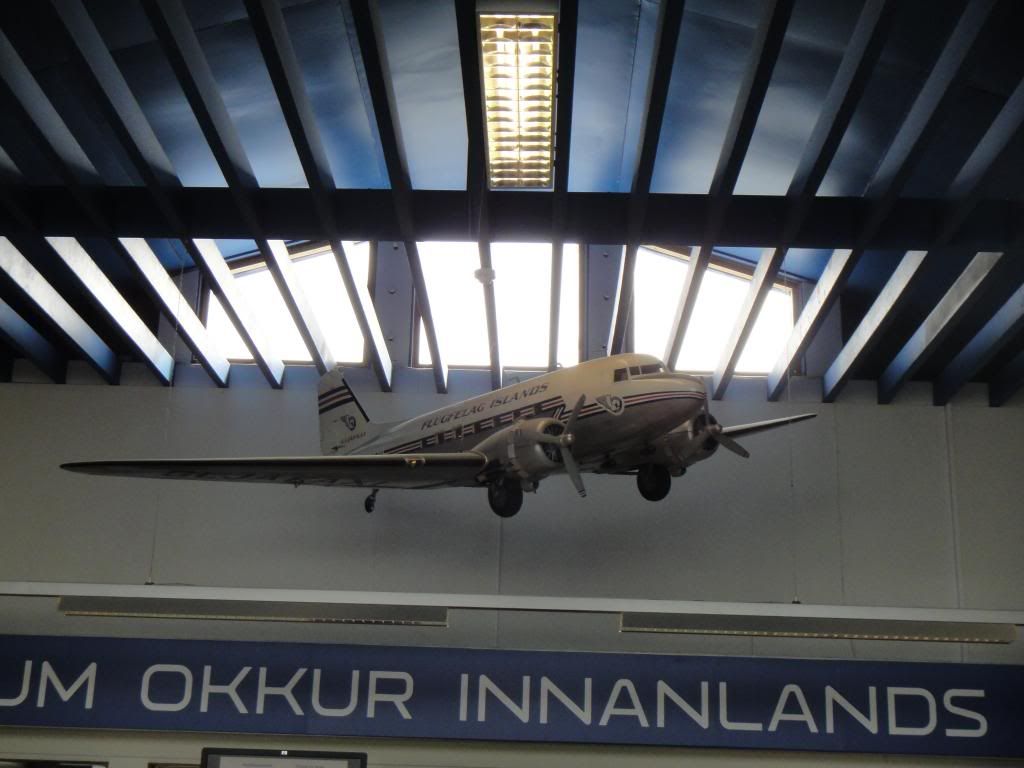 The only shop in the airport is this one. I bought some chocolate milk to take with me aboard along with a crossaint.
Gate 2-6 are boarded via the same door. You then walk through an outdoor corridor which you can see later in the report.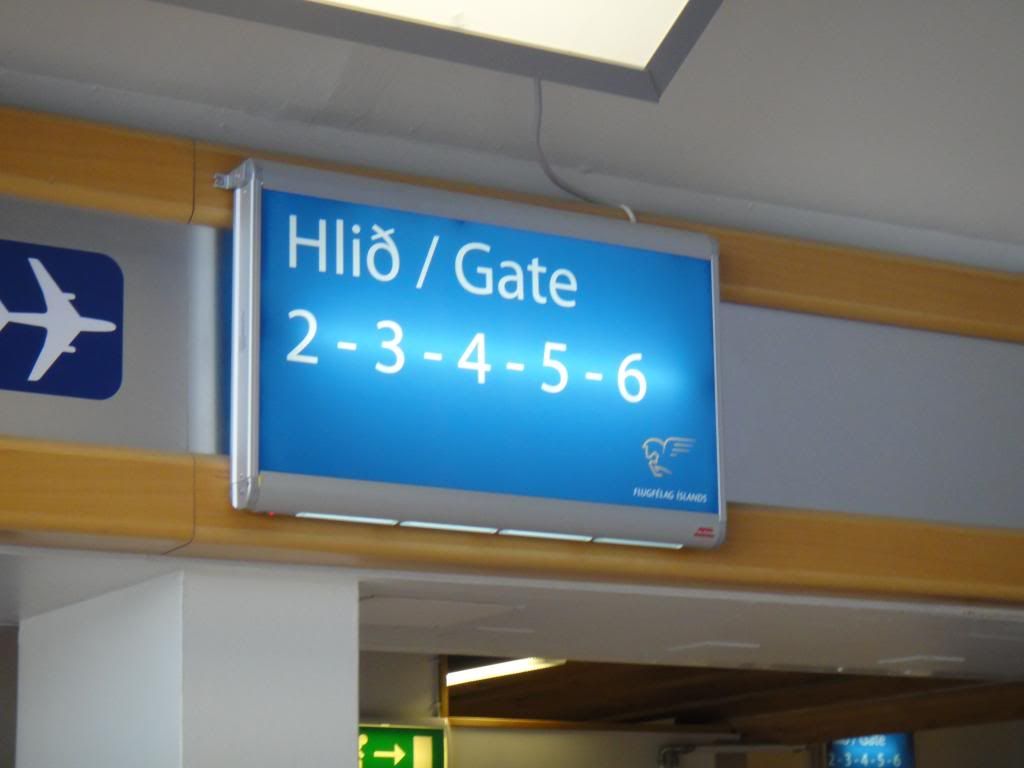 To my horror I got seat 7C (aisle). Thankfully I could contact the agent in time and got seat 13D in the back.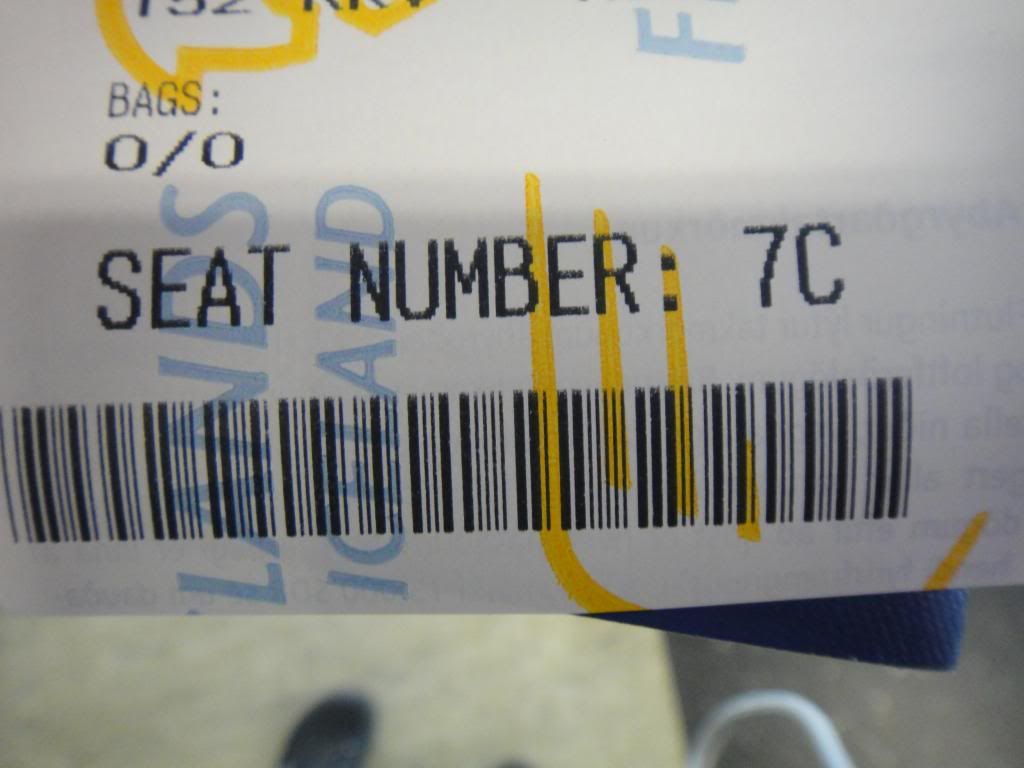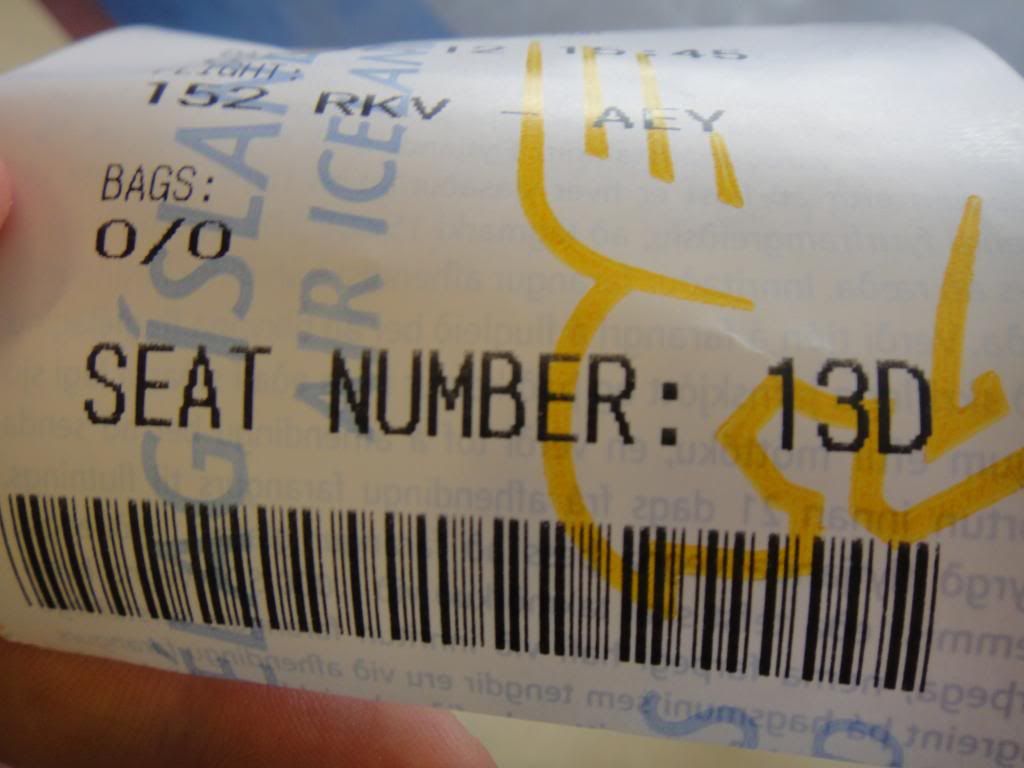 Soon after boarding was called and I was the first to walk outside to our aircraft.
TF-JMT was set to operate our flight today.
Flight information:
Date: 04. July 2012
Airline: Air Iceland – Flugfélag Íslands (NY/FXI)
Aircraft: Fokker F50
Registration: TF-JMT
Flight number: NY 152
From: Reykjavik City Airport (RKV/BIRK)
To: Akureyri Airport (AEY/BIAR)
Runway at origin: 31
Runway at destination: 1
Sched/Act departure: 15:45/15:51
Sched/Act arrival: 16:30/16:36
Blocked time: 0 hrs 45 mins
Flight time gate to gate: 0 hrs 45 mins
Flight time RWY to RWY: 0 hrs 41 mins
Seat & Class: 13D (Economy/Single class, Y)
Aircraft information:
Fokker F50 TF-JMT (former TF-FIT)
S/N 20250
First flight 10.04.1992
Delivered new to Icelandair 25.04.1992
Transferred to Air Iceland 01.11.1997
20.3 years old at time of flight
Currently 6 F50s are active in the airline's fleet
Personal information:
My 233rd flight, 22nd in 2012
My 10th flight on NY, 8th on NY F50
My 8th flight on F50, 2nd on TF-JMT
Former appearances:
I walked the aforementioned walkway to the aircraft and turned once I reached gate 4 where our aircraft waited patiently.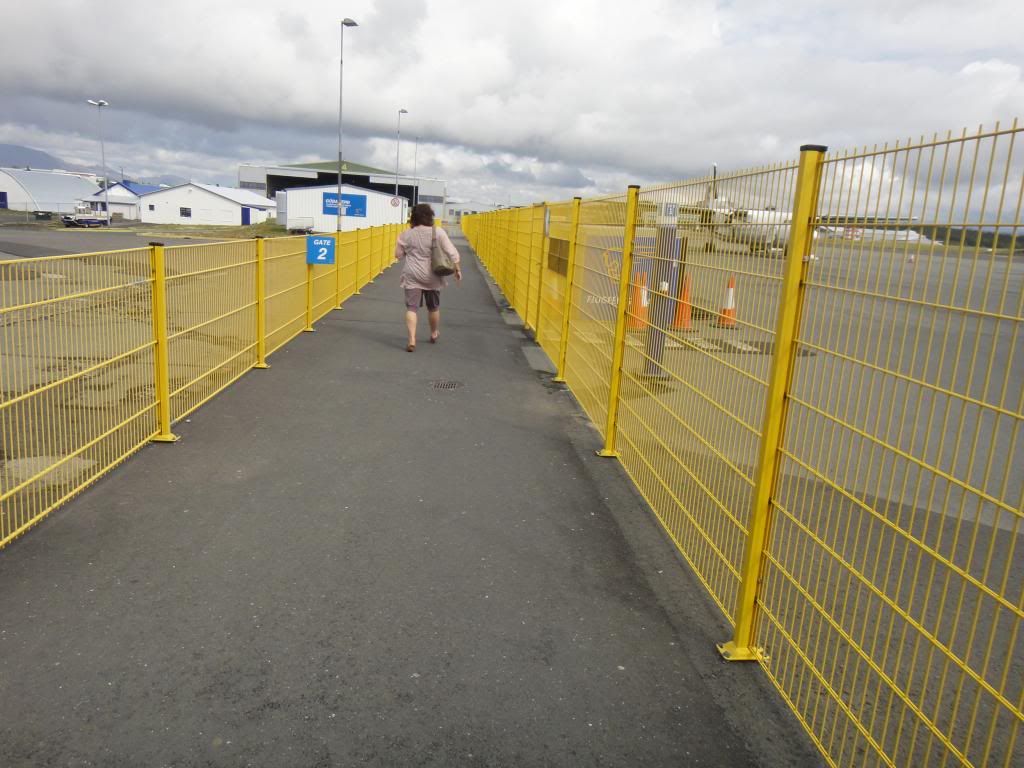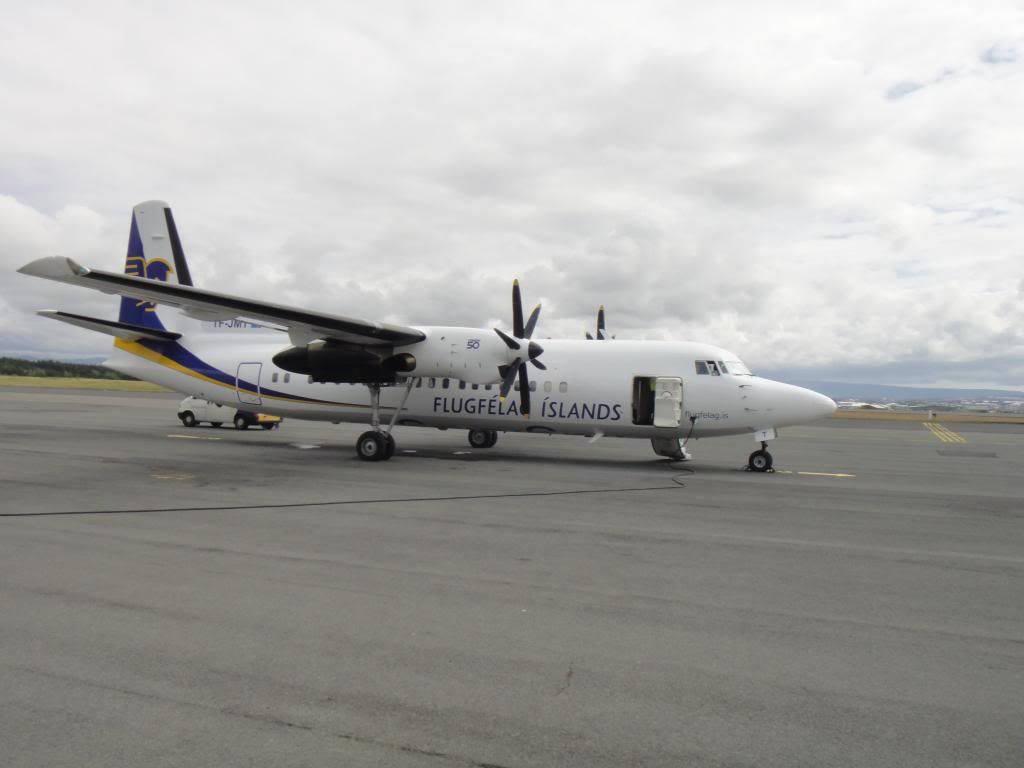 For Markus: "Under the wing, you know"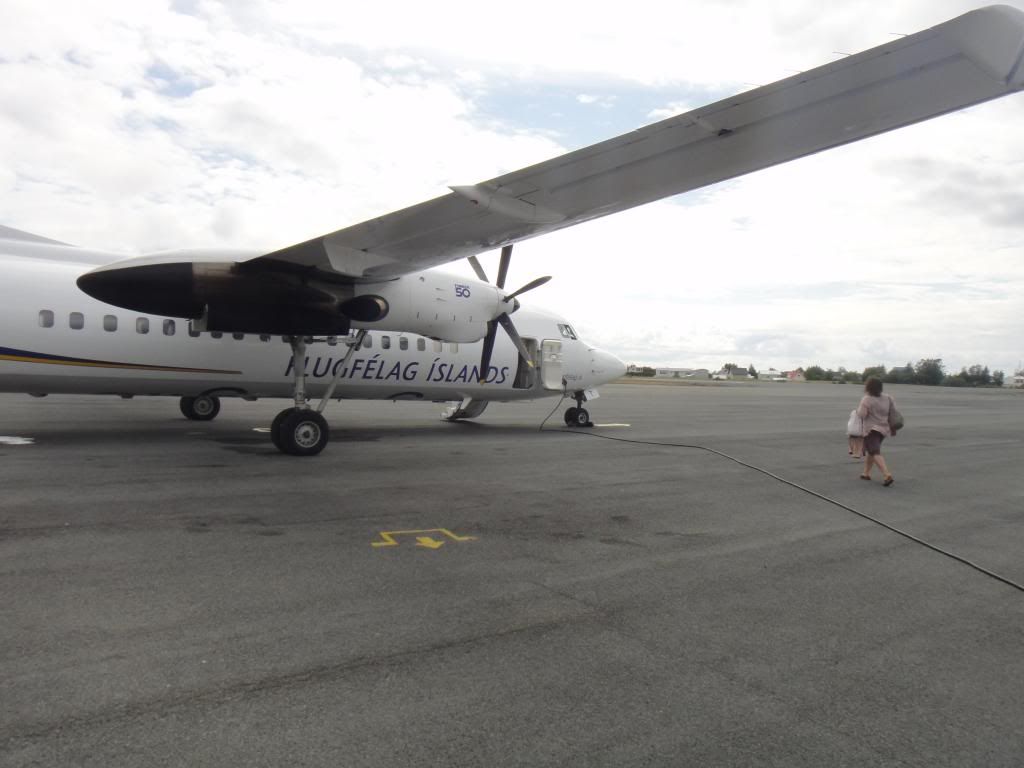 The iconic Fokker nose.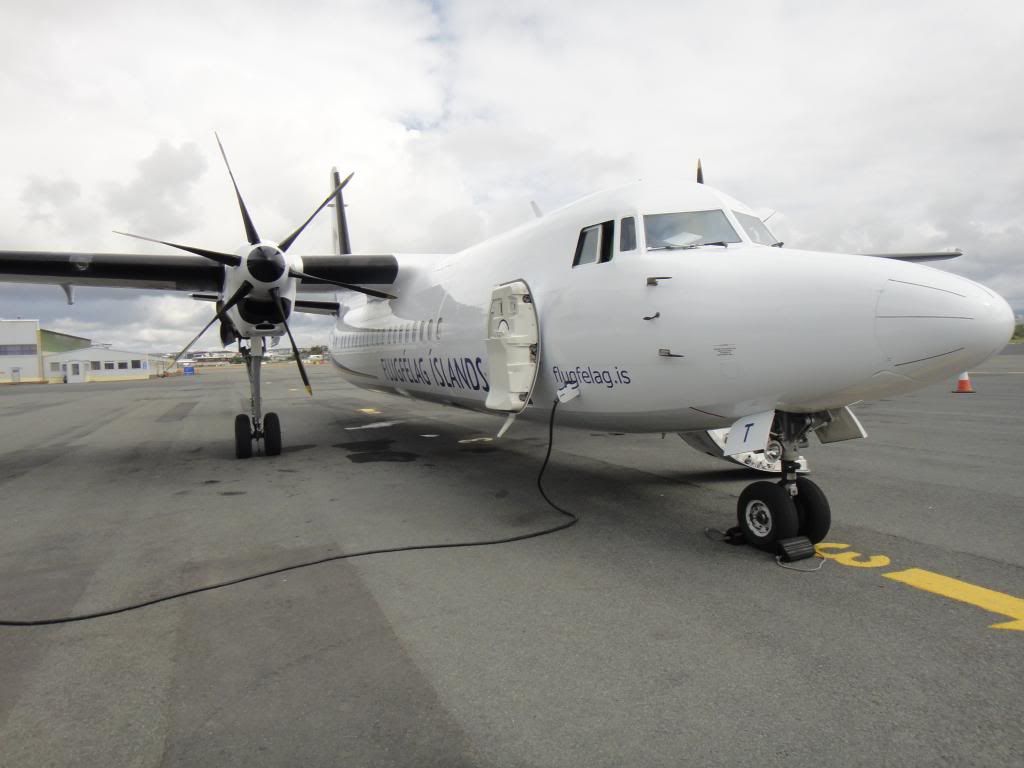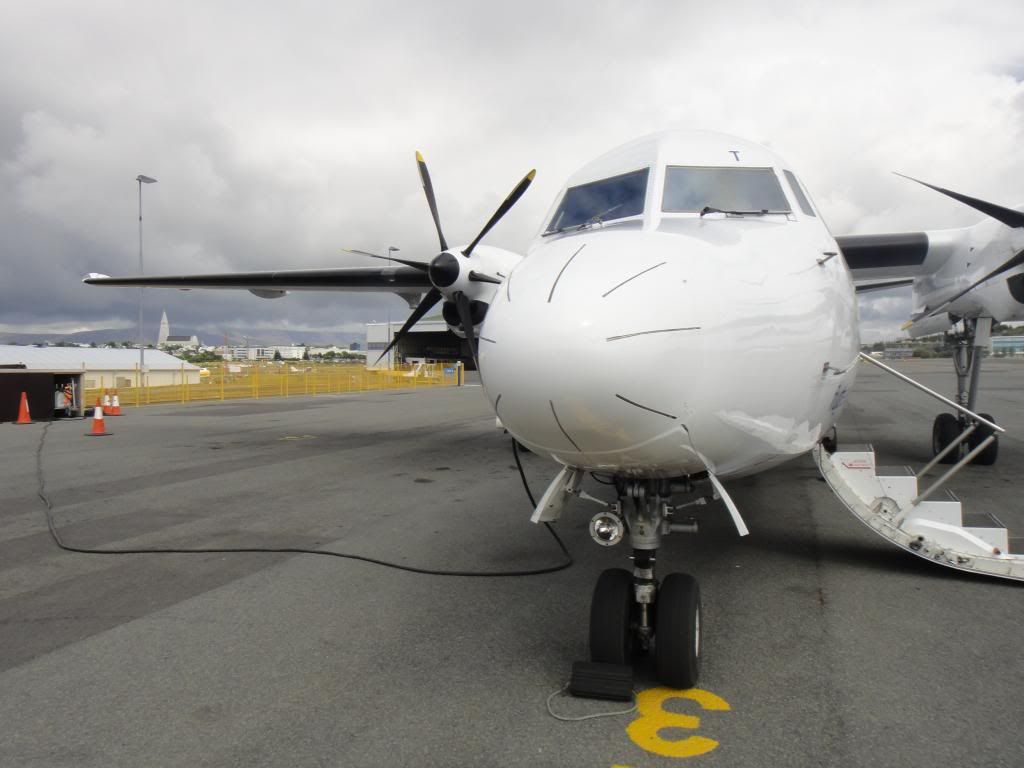 Boarding.
The cabin does show it's age but the seats are still clean and pretty comfortable. My biggest pet-peeve abouth the F50 though is the window placement which is horrible! Only dwarfs can see through that window without breaking their neck!
Cabin. (sorry for the blurry picture)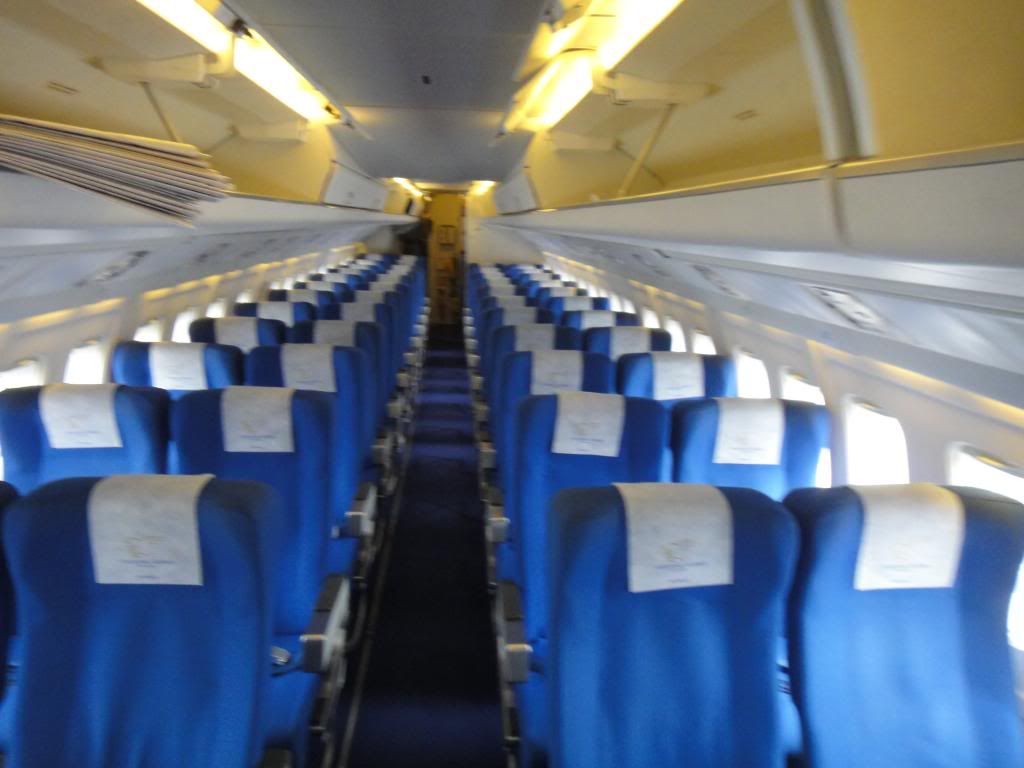 My seat.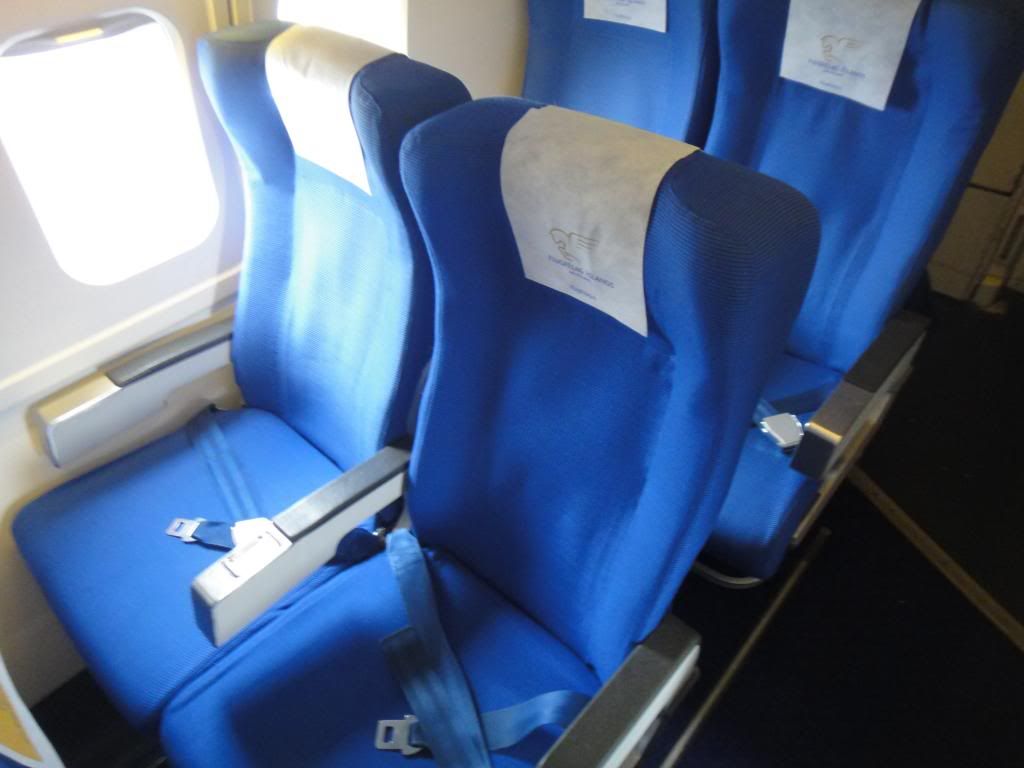 And a view up the cabin.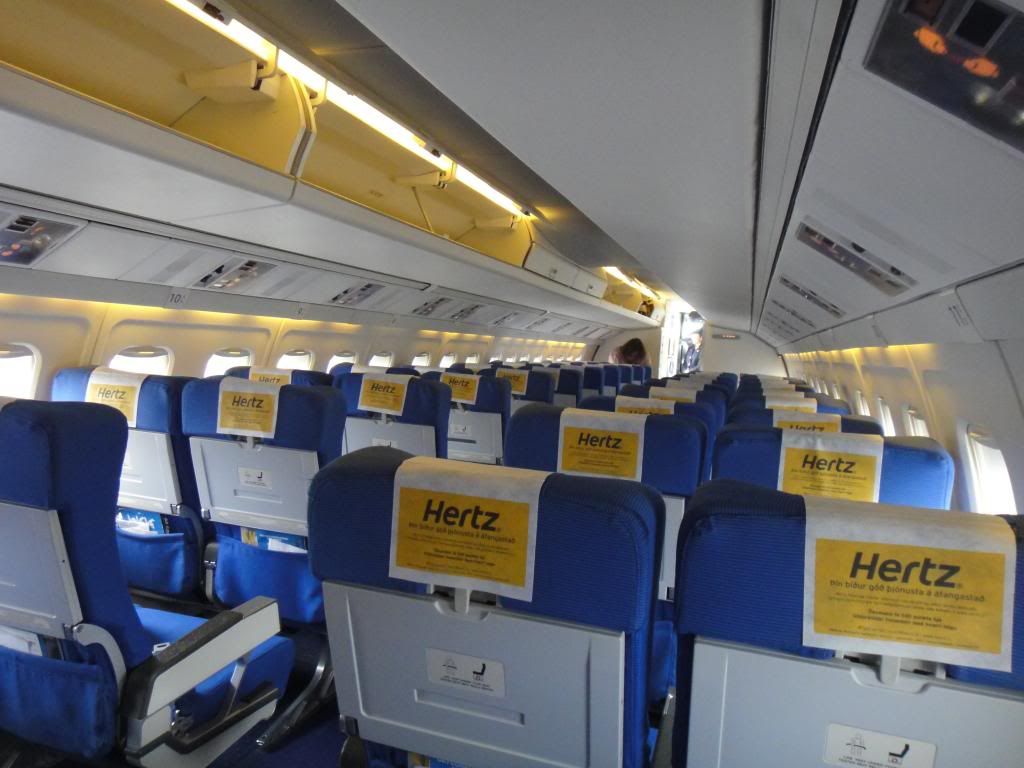 Angled view.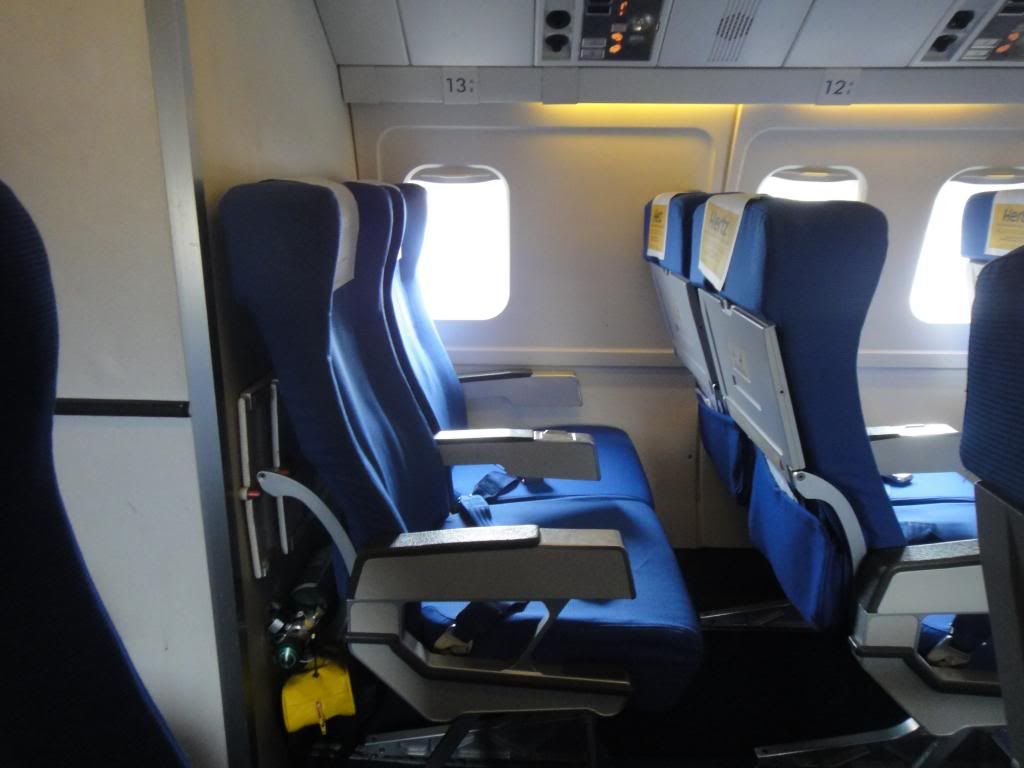 Legroom is not great but enough for 45 mins.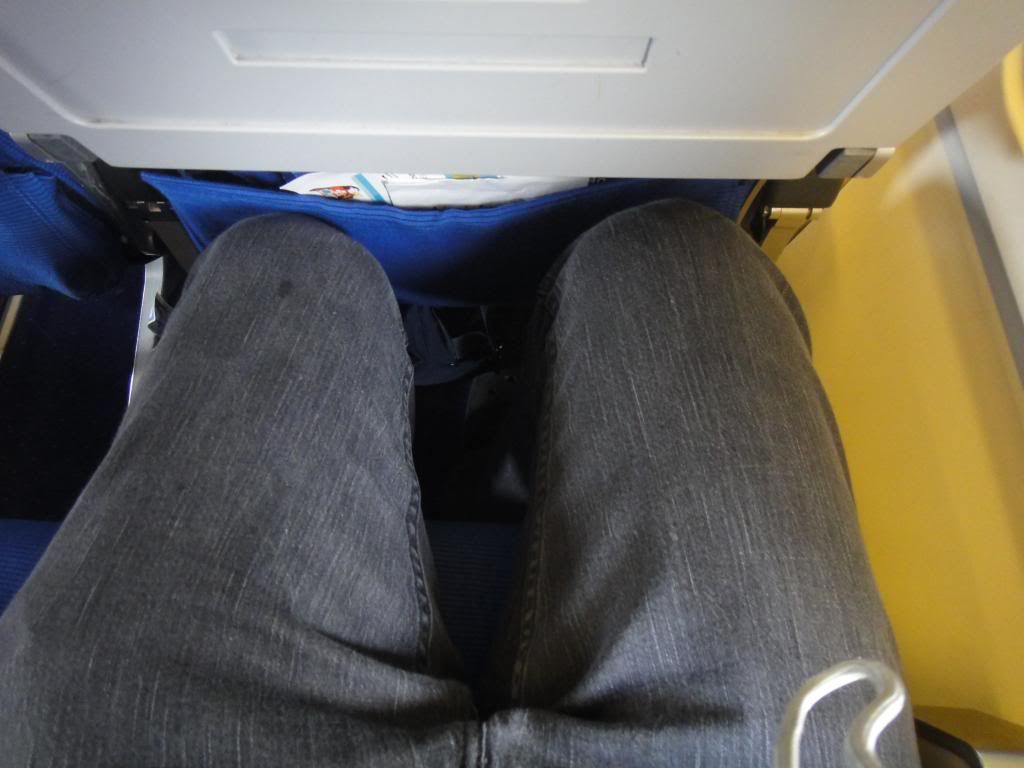 Just chillin'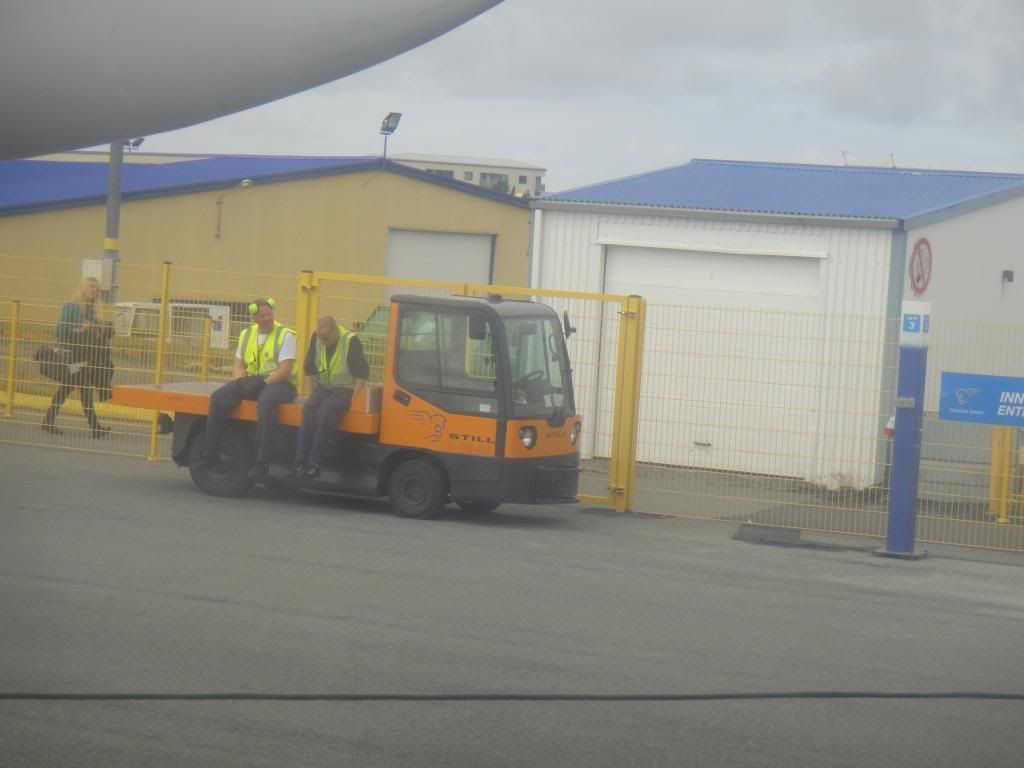 As I mentioned, not the best window to look out through.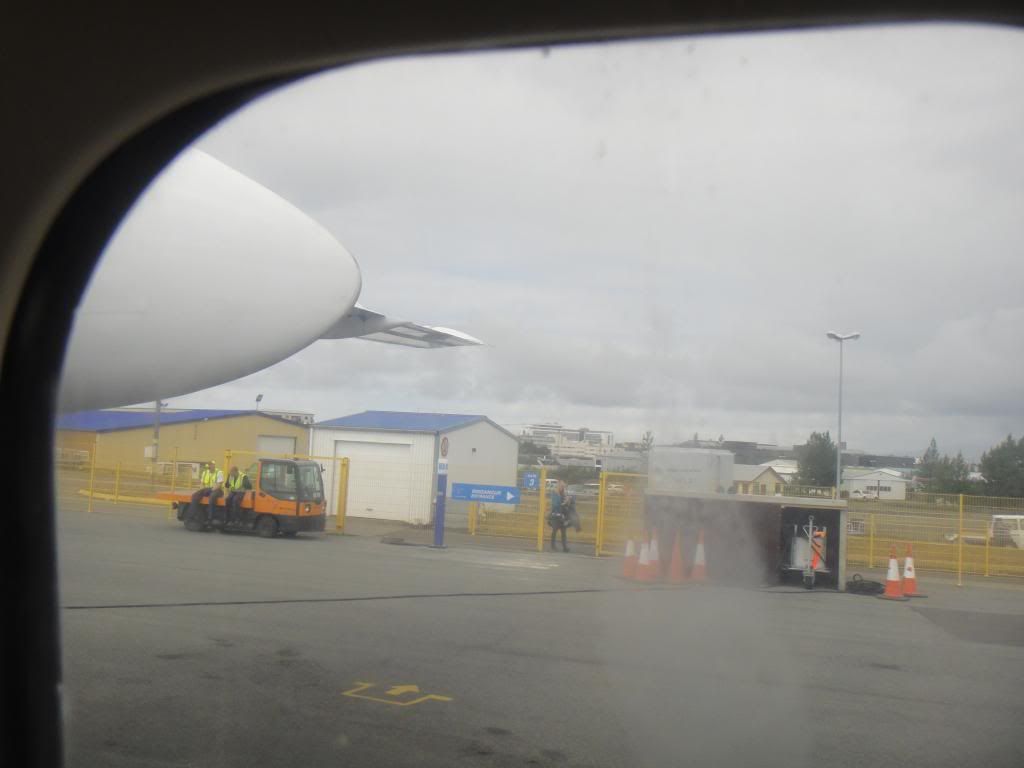 Soon we started up and taxied to the runway. Runway 31 in use today.
Waiting for this Eagle Air (FEI) Jetstream which was heading for Vestman Islands (VEY). Have to try out this one soon! I have yet to log both the J31 and FEI.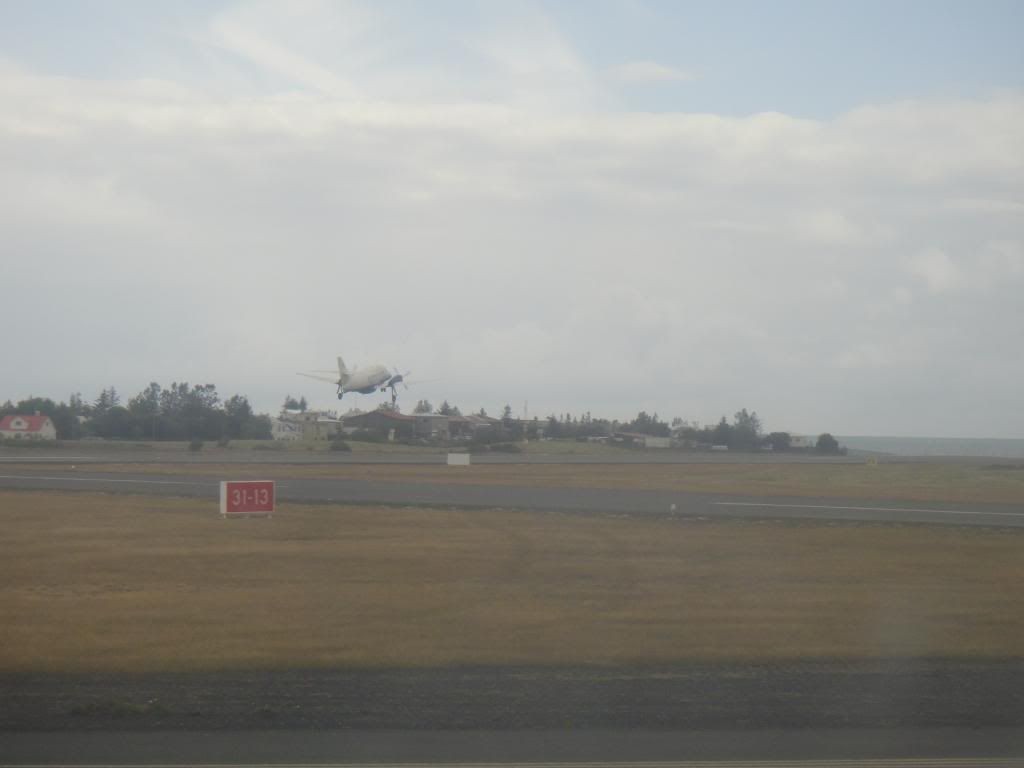 Takeoff video:
http://www.youtube.com/watch?v=E-_0QYAzYEU
My house can be seen in this picture (located right along the coast.)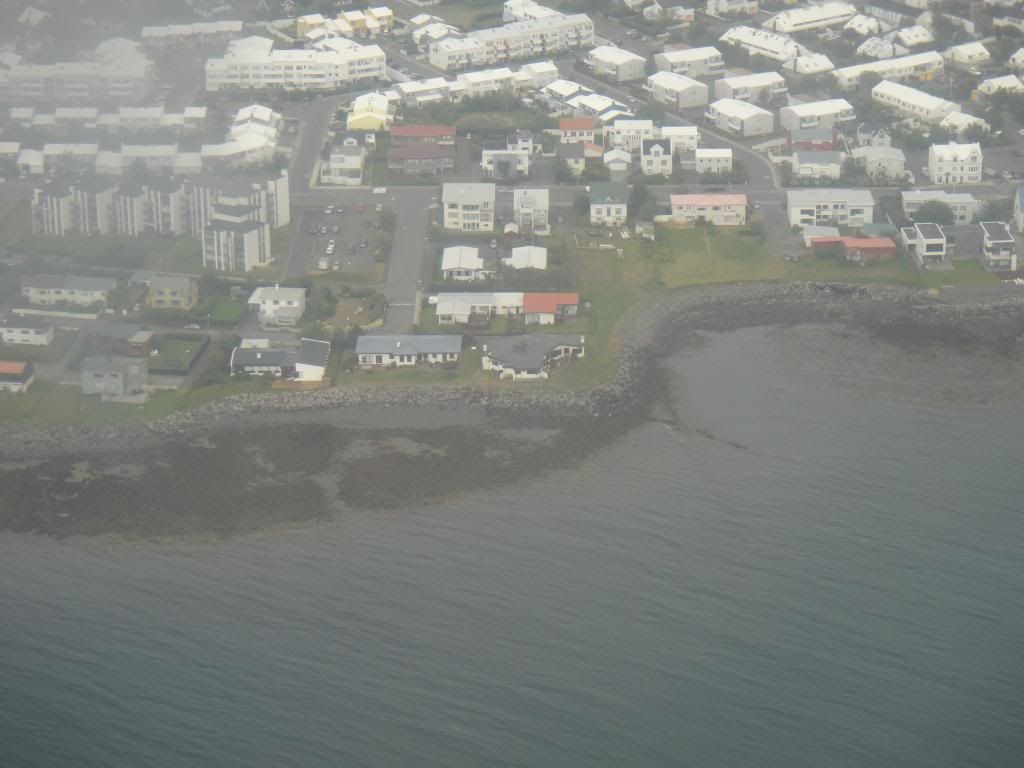 Flying over western Seltjarnarnes (the suburb I live in)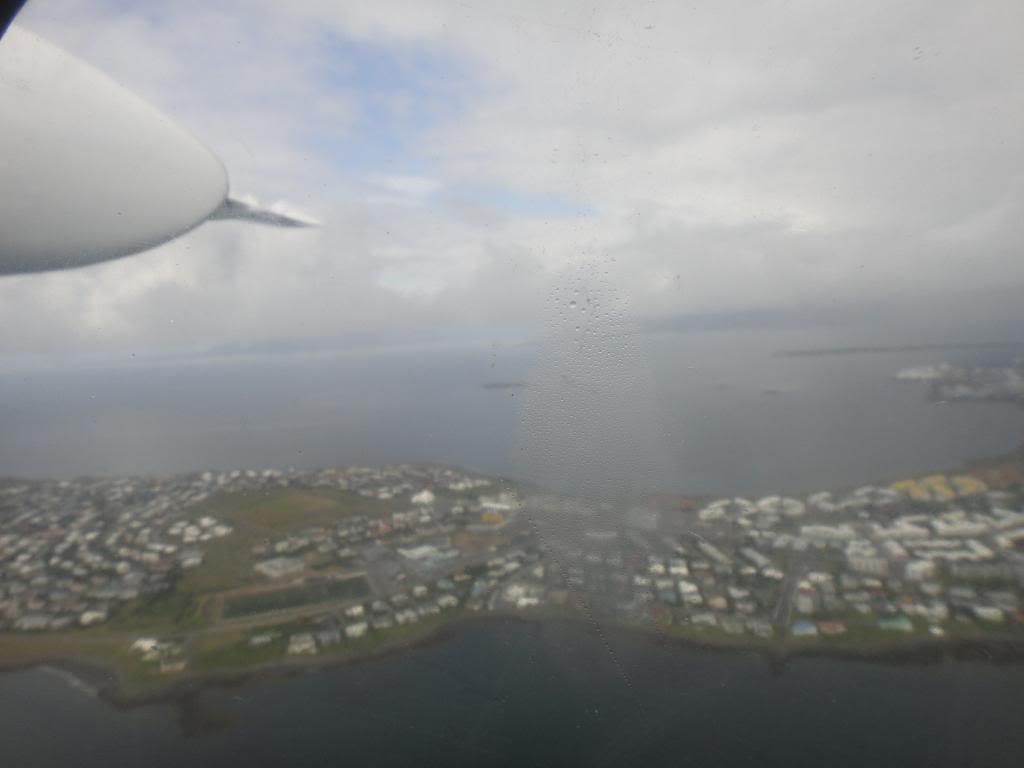 My local golf course (Nesklúbburinn, NK). These are the 3rd and 4th hole.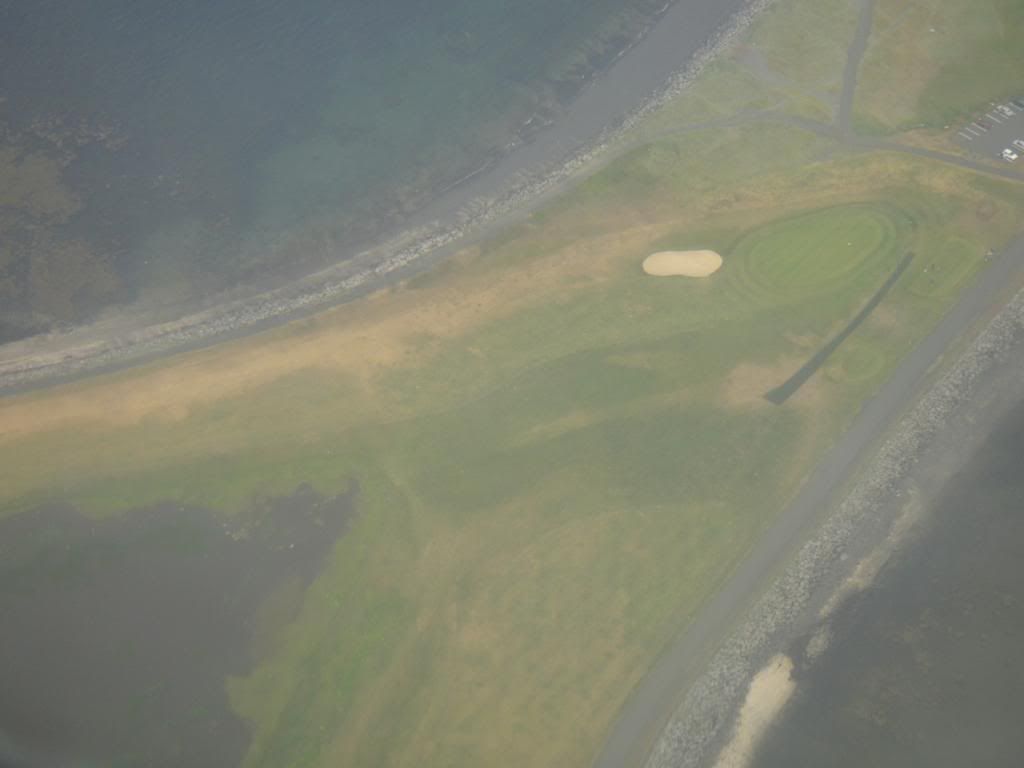 Turning on course.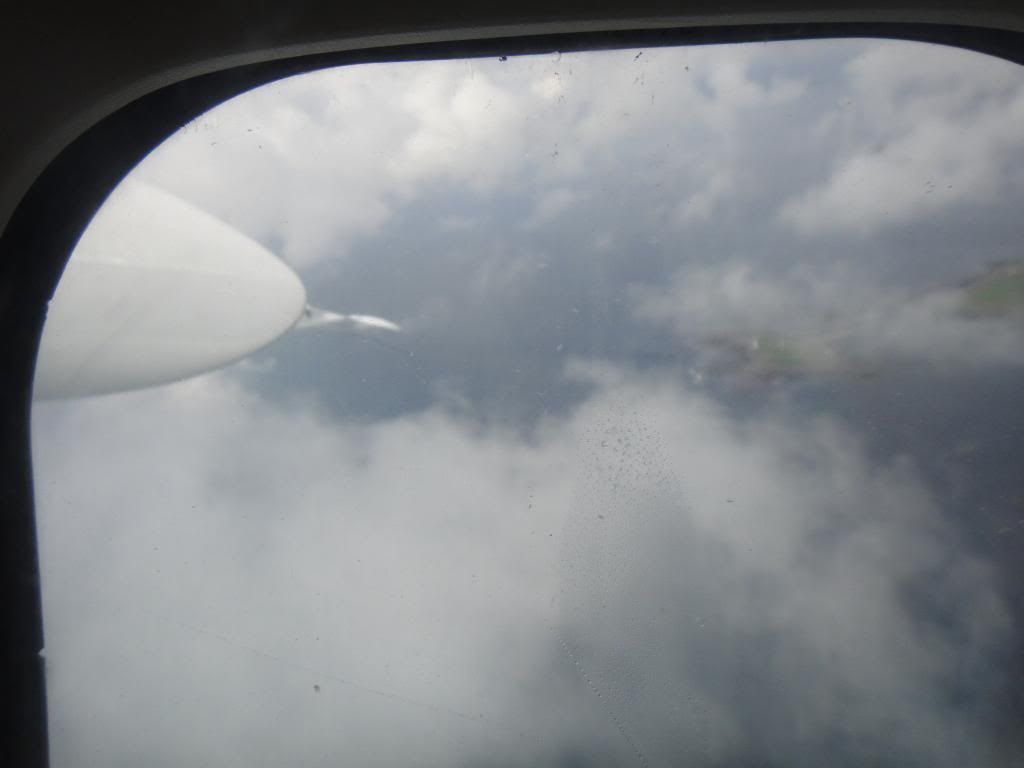 The Gróttuviti (Lighthouse of Grótta)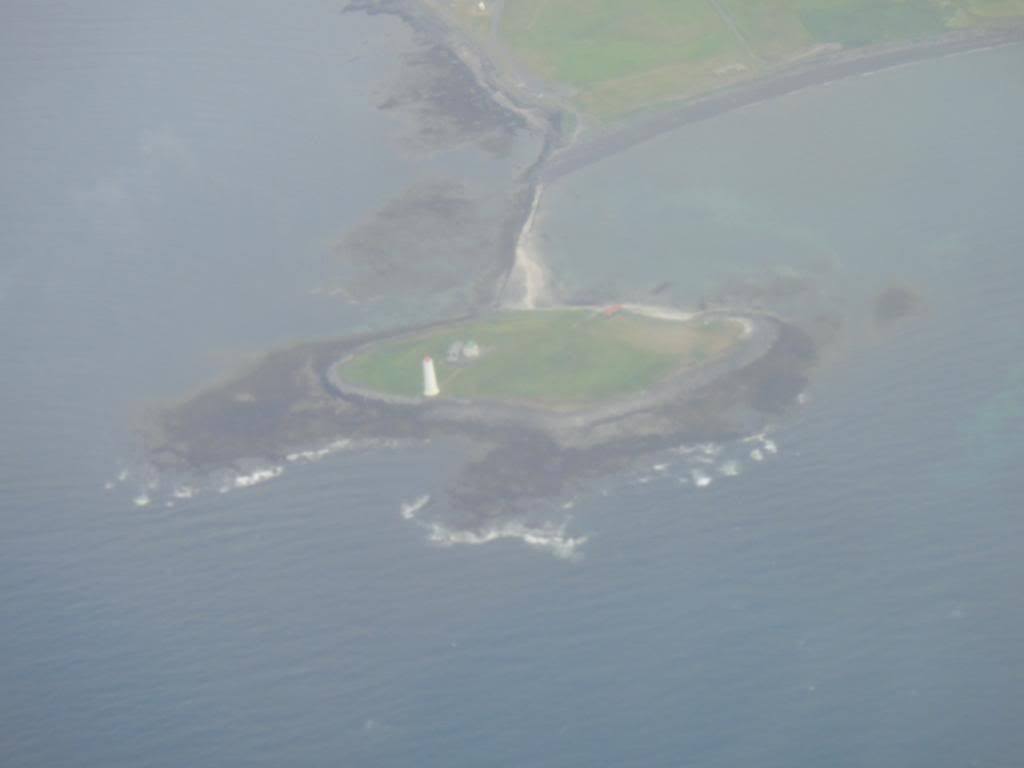 The golfcourse, blocked by an annoying cloud.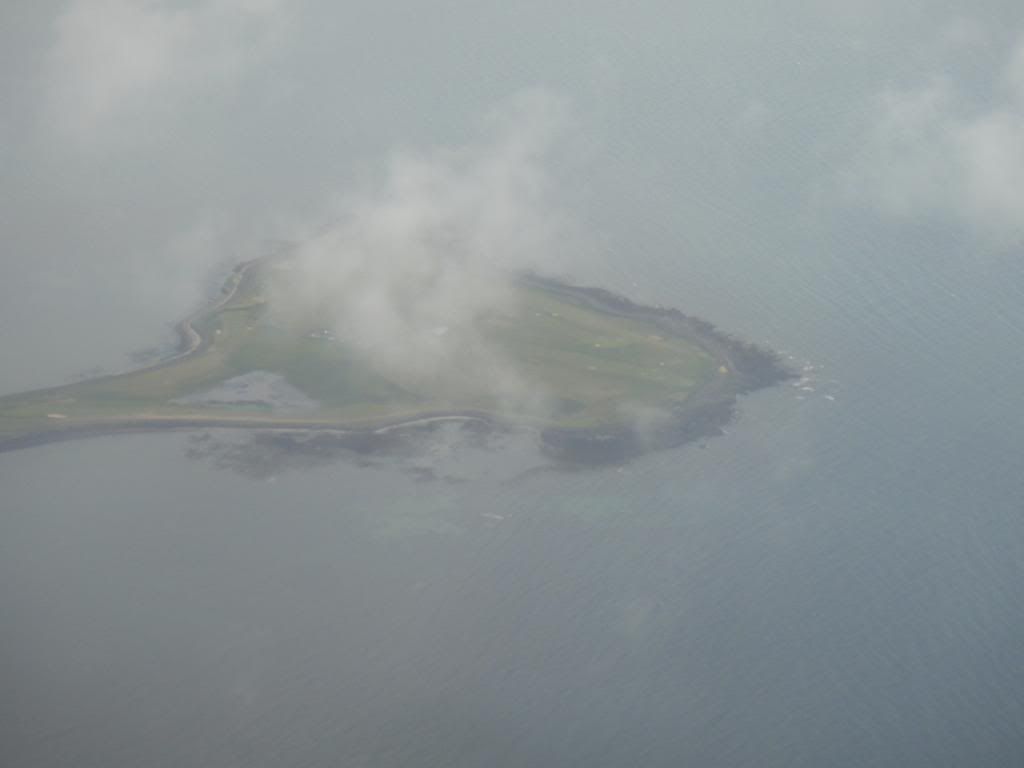 Terrible window, but you can see I had a pretty nice view over the city (as all departures out of RKV have)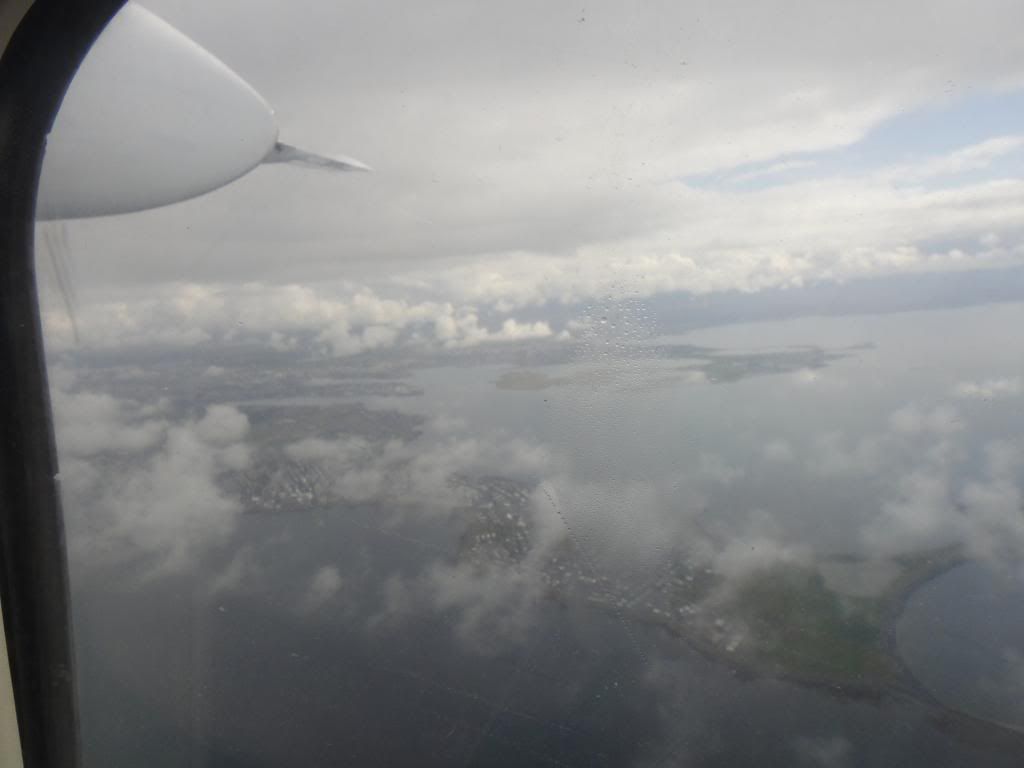 The airport can be seen in the bottom right along with the Perla restaurant to its left. Kópavogur can be seen in the background.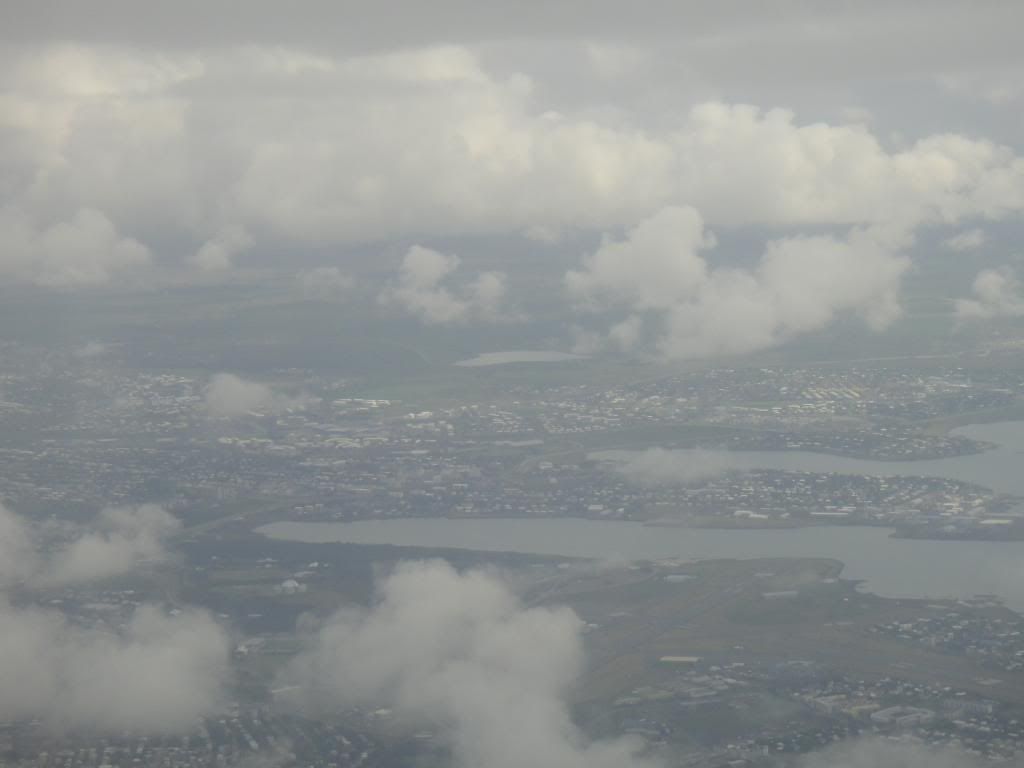 Above the clouds.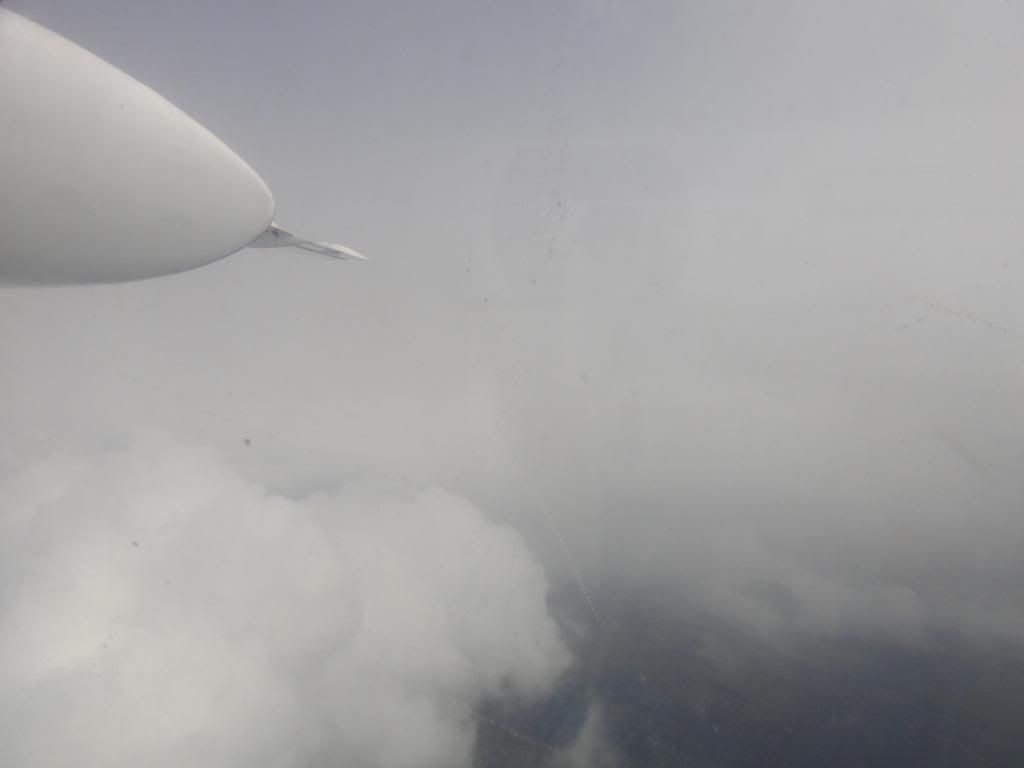 A blue sky (through a dirty window)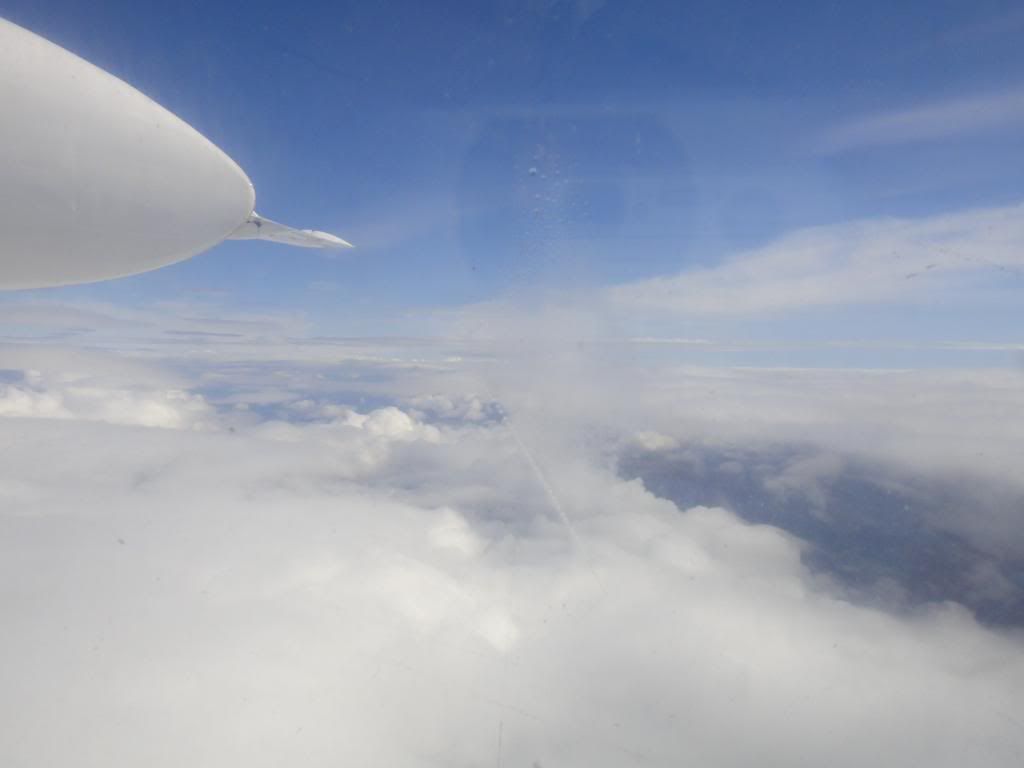 Luckily 13C was vacant, so I had enough room to stretch out for this short 45 minutes flight.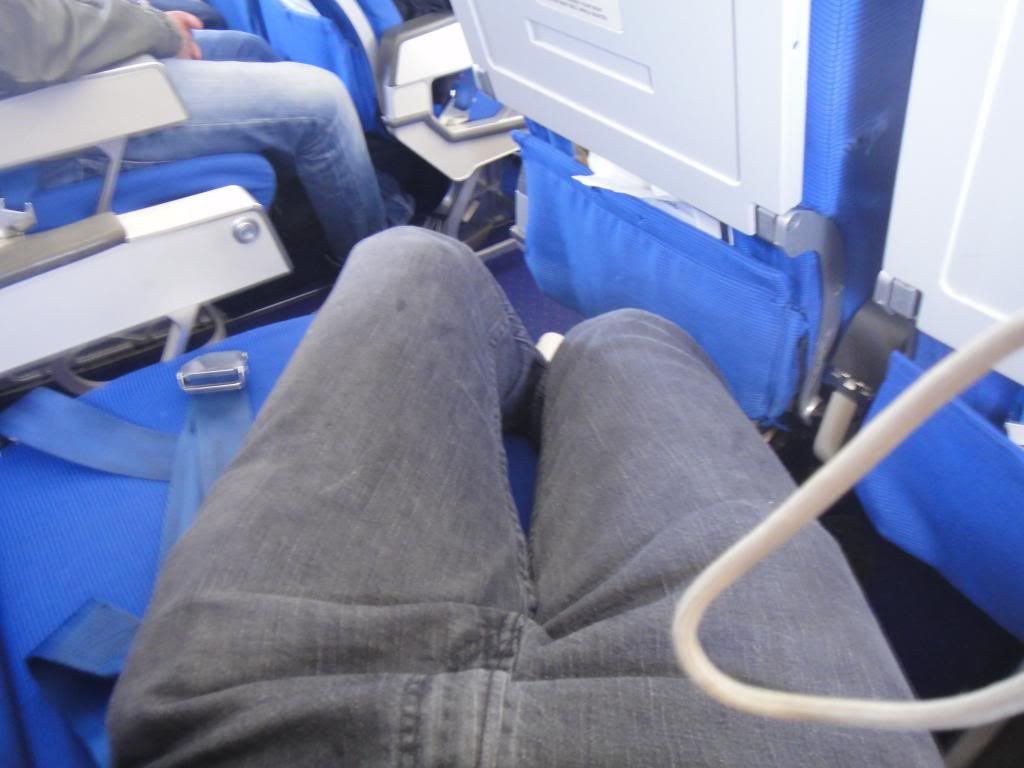 Seatcover en detail.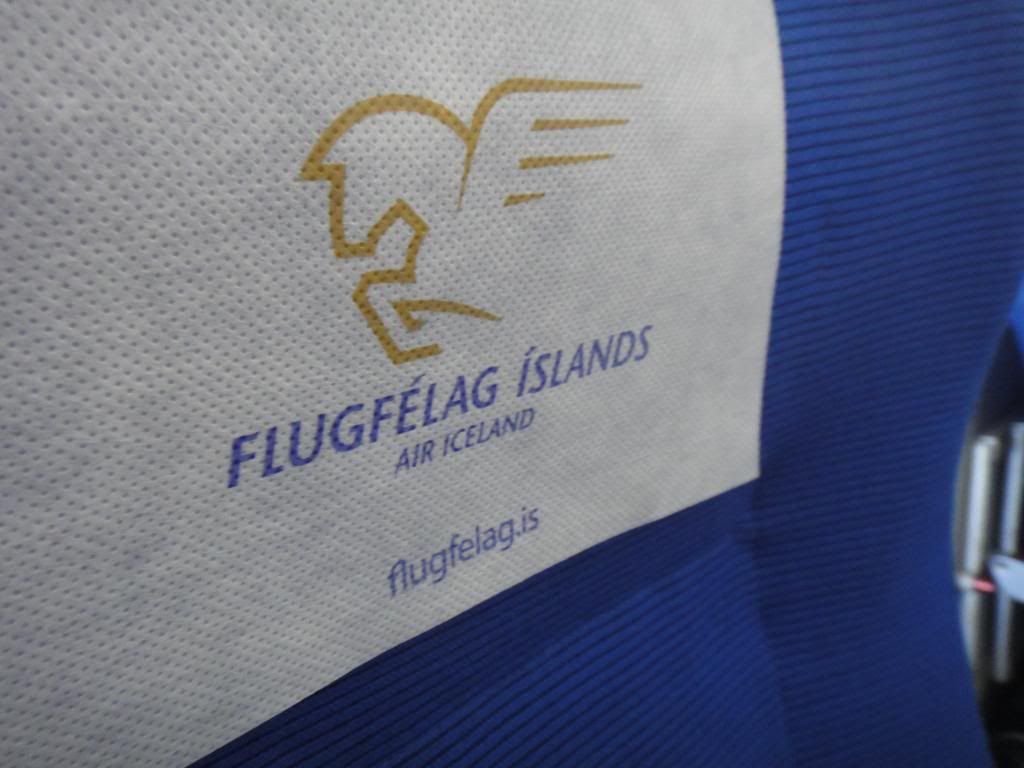 More clouds.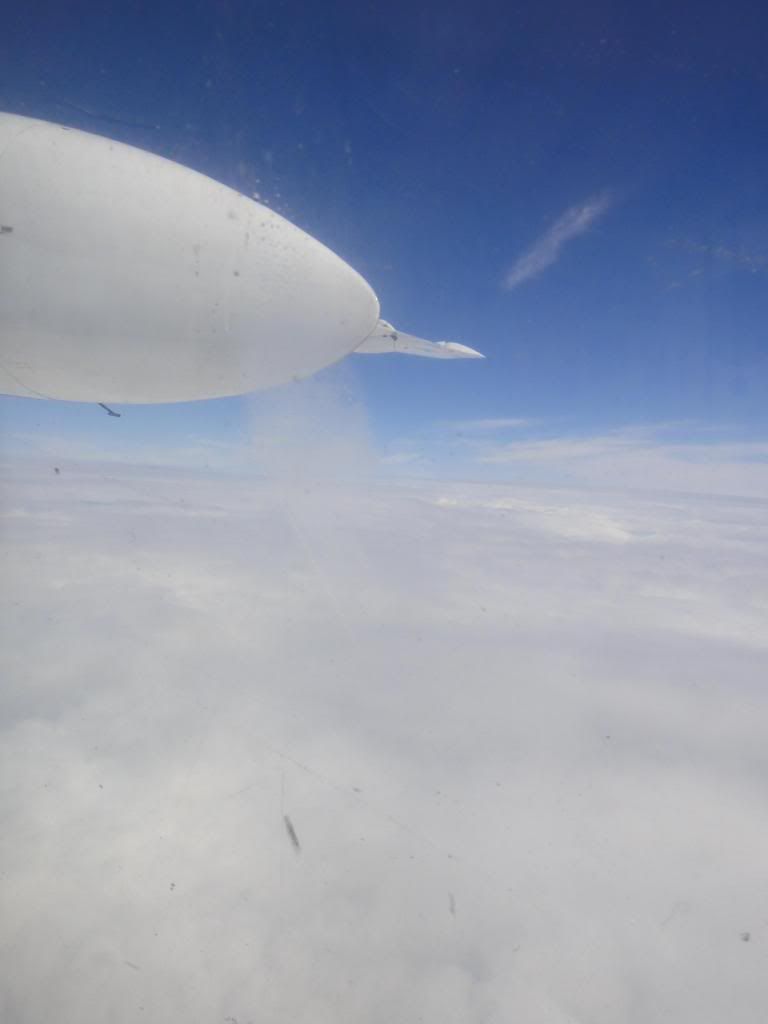 A brief opening in the clouds, the glacier Langjökull can be seen below.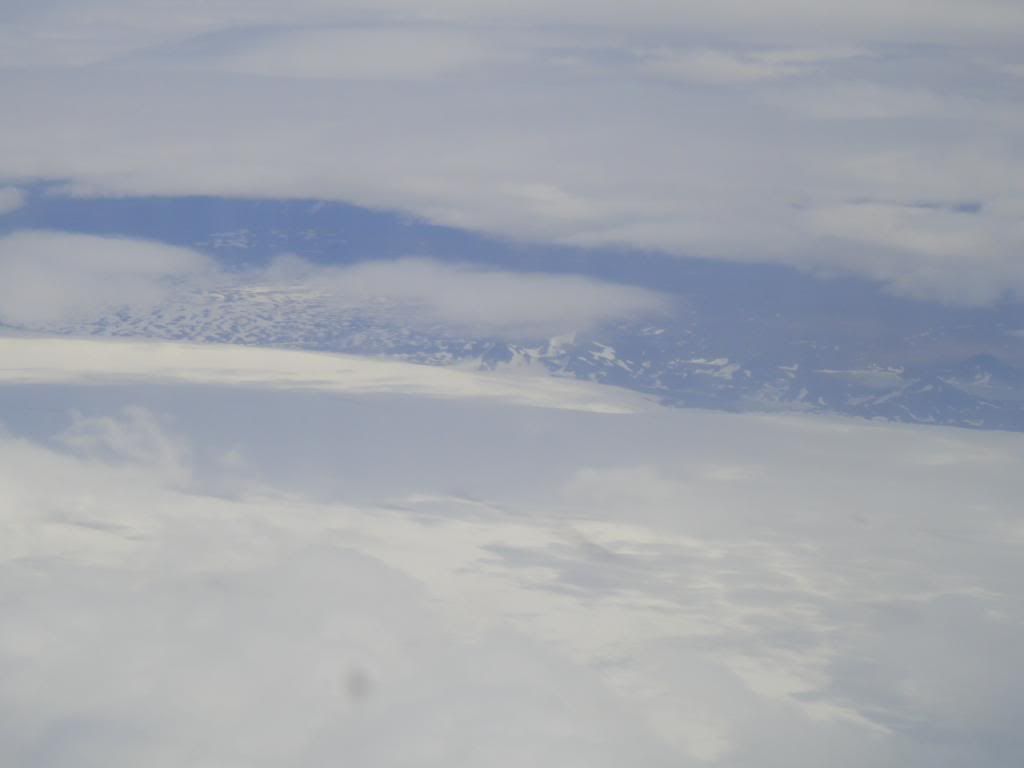 Drinks and chocolates were served around halfway through. Soon enough the pilot came on the PA and announced our descent for AEY. Sure enough the nose was lowered. As we were landing to the north (rwy 01) we only took one small turn and were lined up.
Through the clouds.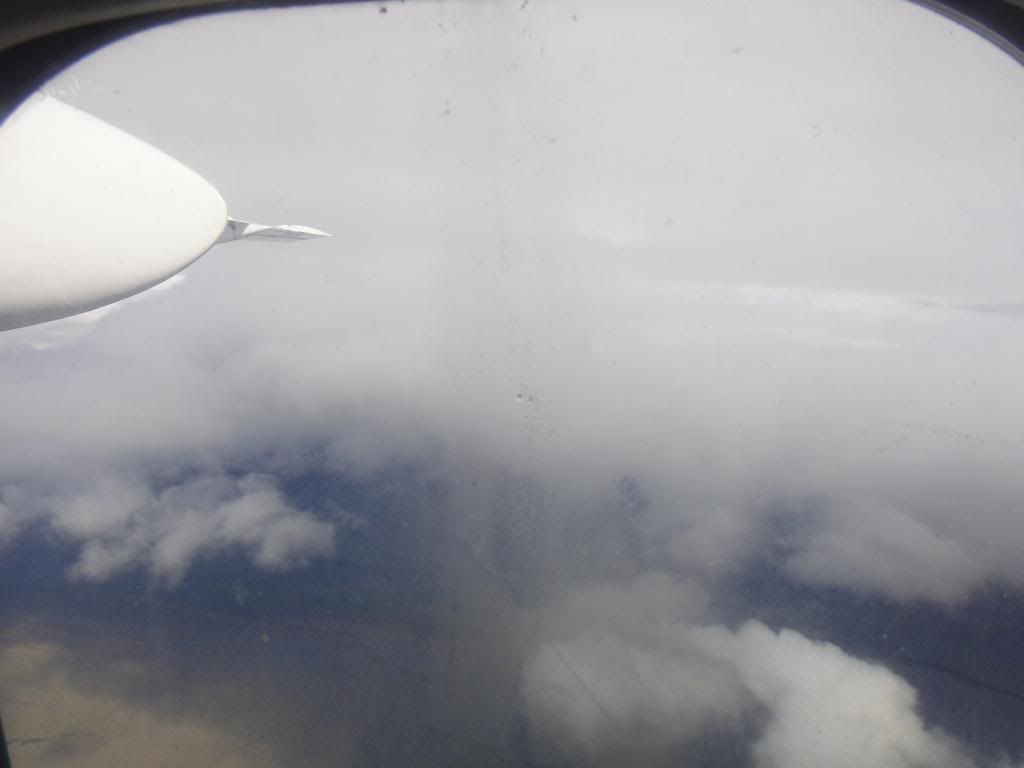 Gear down.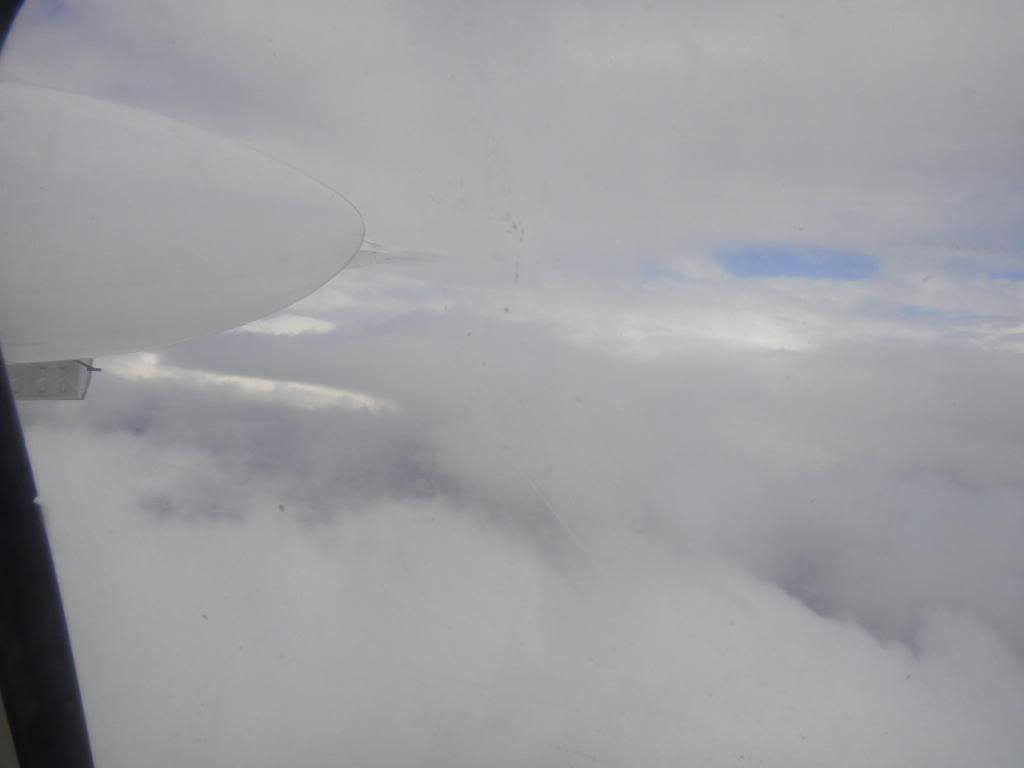 Sun peeks down through the clouds.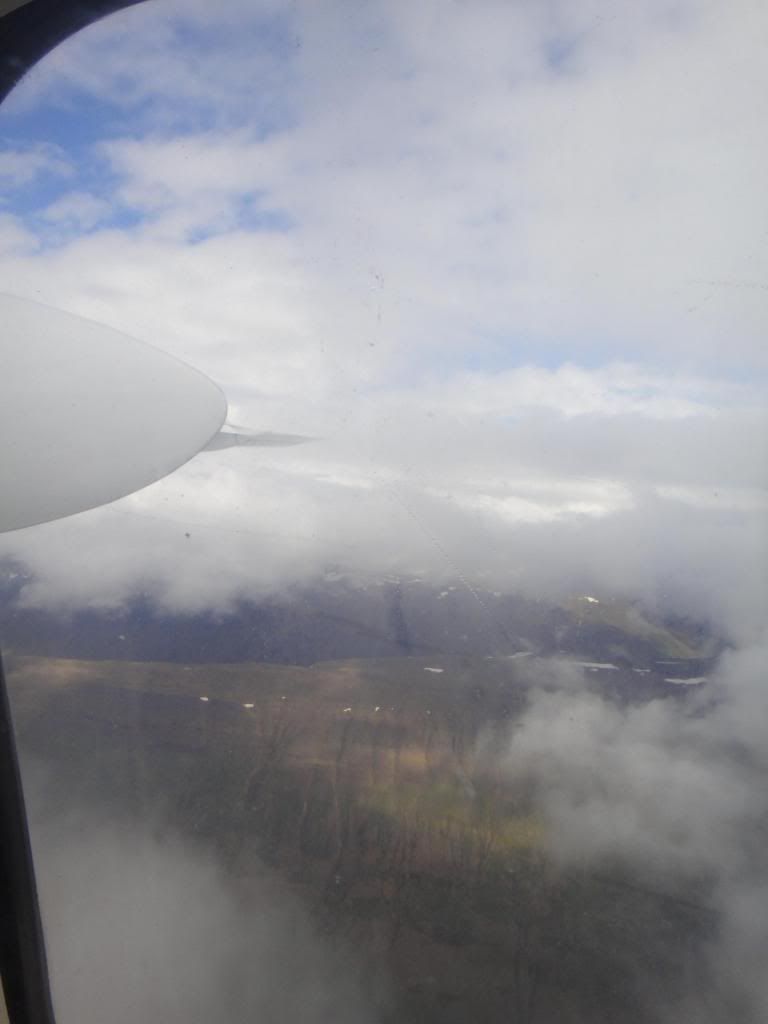 Mountains are everywhere in Iceland.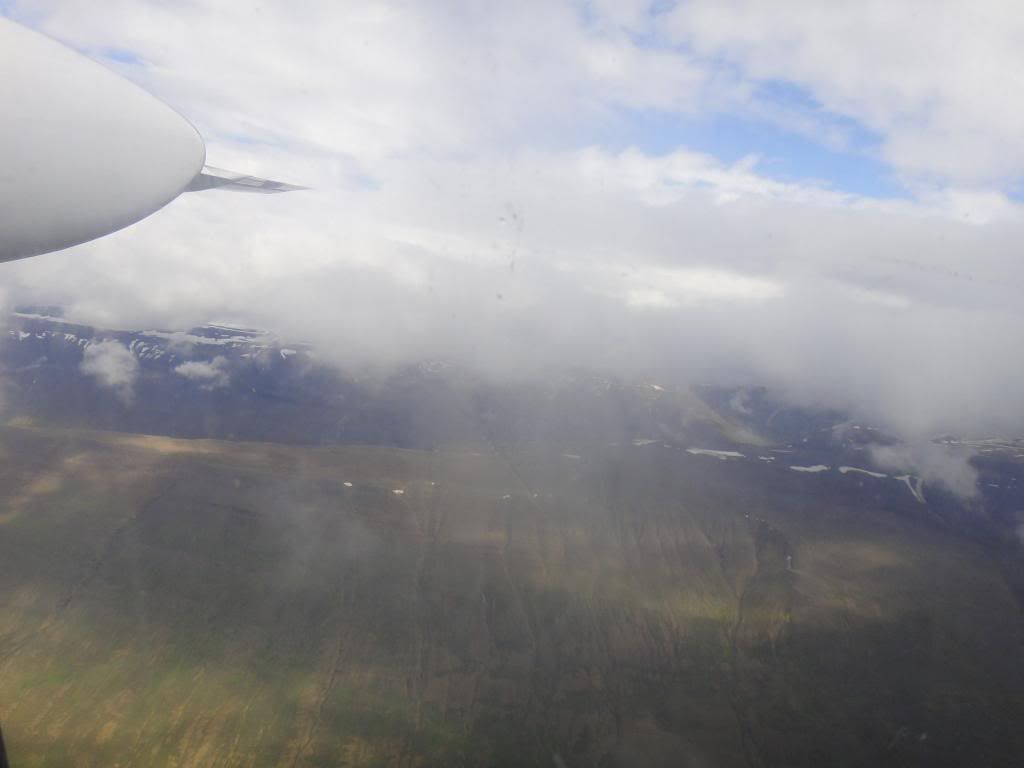 Pretty steep approach.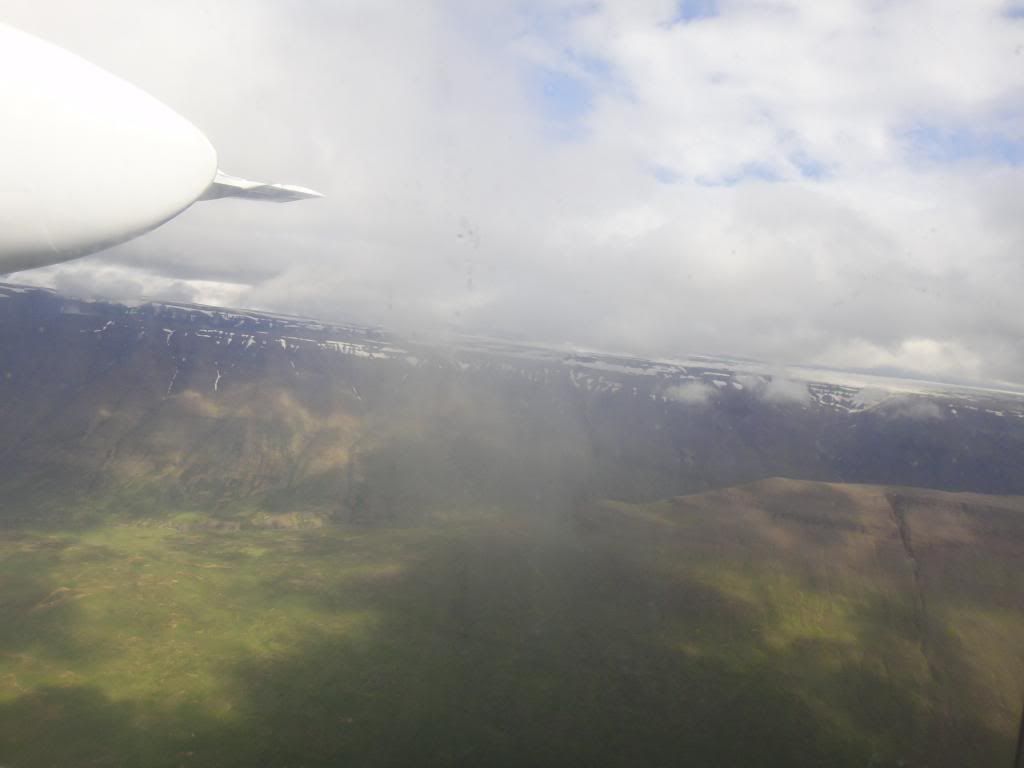 Nice little river.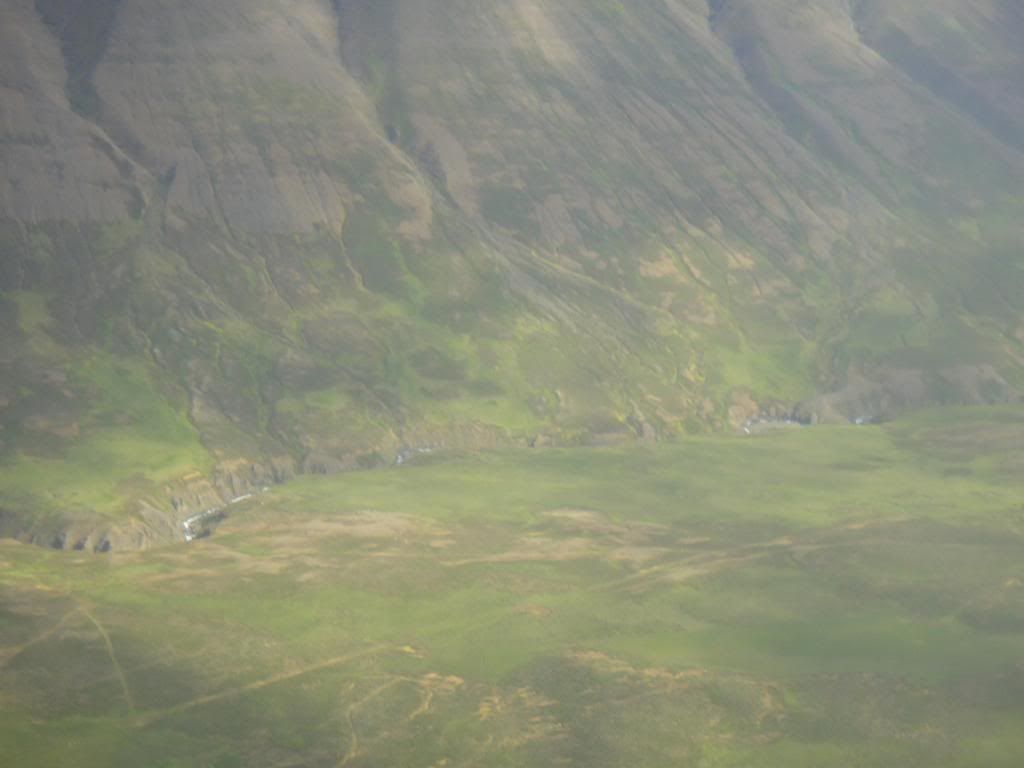 Turn on final.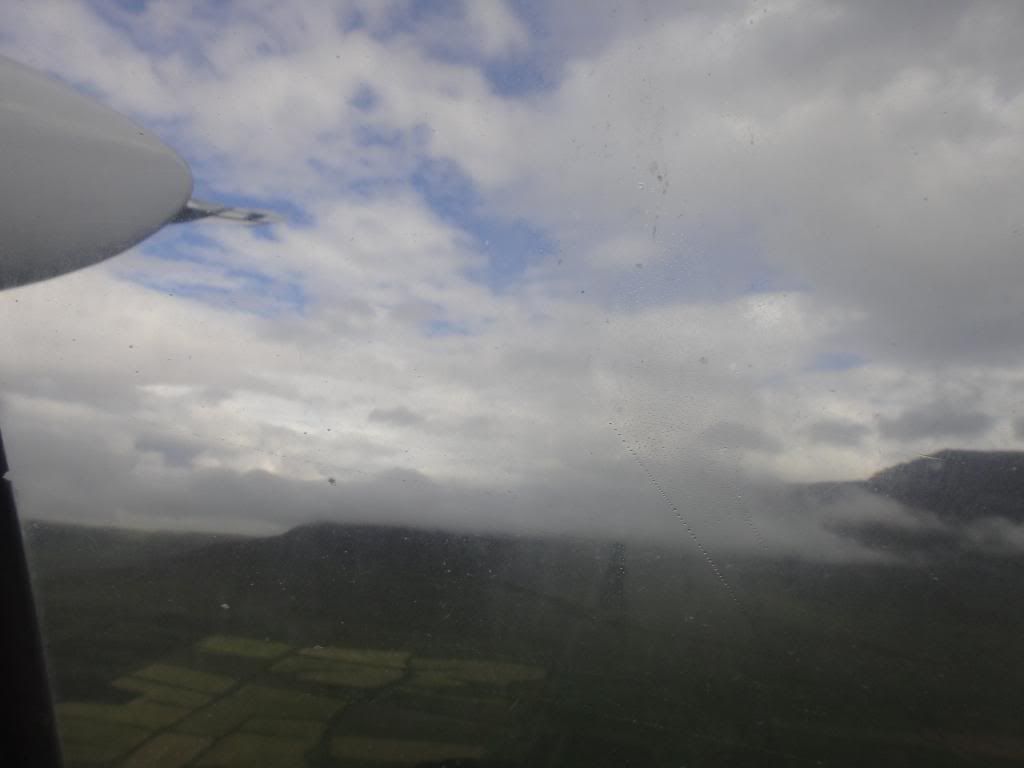 Landing video:
http://www.youtube.com/watch?v=_JpLKB3TfSQ
Taxiing to the ramp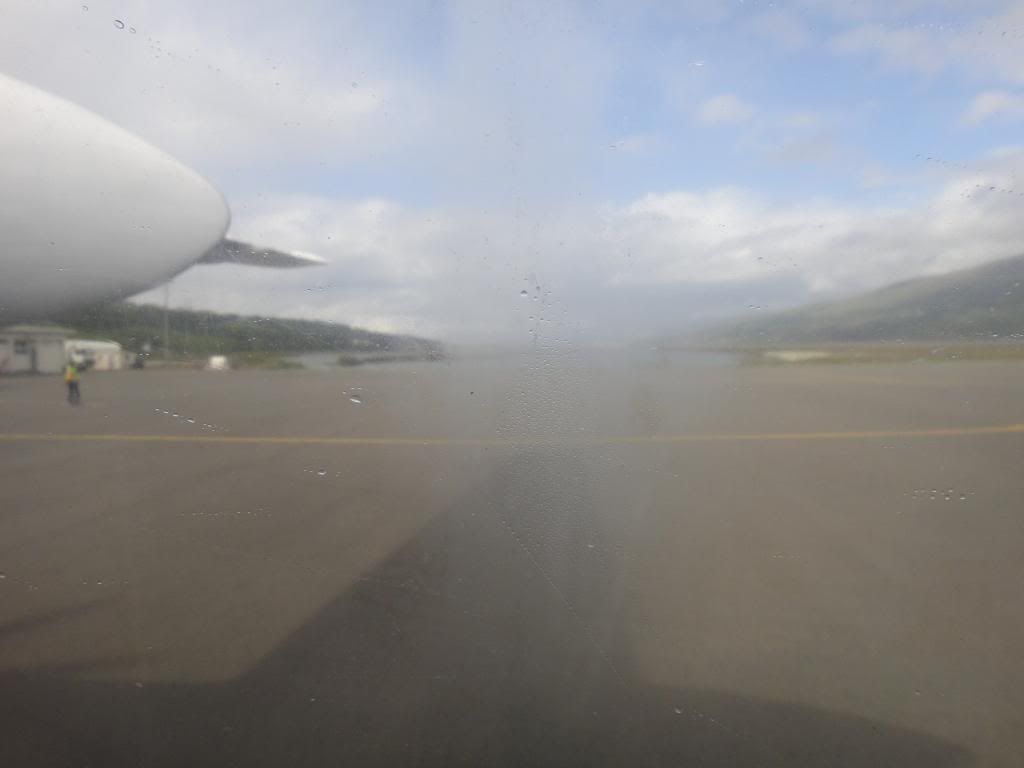 This shows that the aircraft is pretty small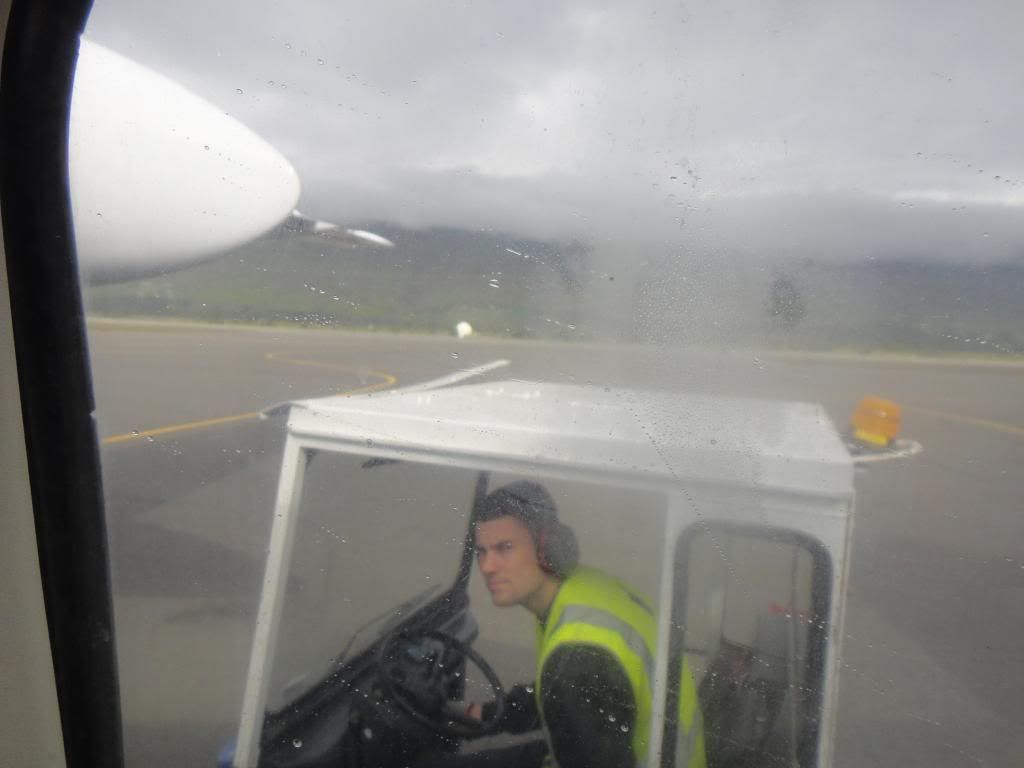 The F50 nose looks great IMHO!
Nothing compares to taking off in an empty 757 with full thrust!