Flight info
=======
Route: LHR-SIN
Flight # : SQ305
Depart: 14:05
Arrive: 09:55(+1)
Equipment: B777-300ER
Seat: 14A
Welcome to another trip report,
Here are a few teaser pics but please see the video (no ads)
http://www.youtube.com/watch?v=4VB6qg1-EUI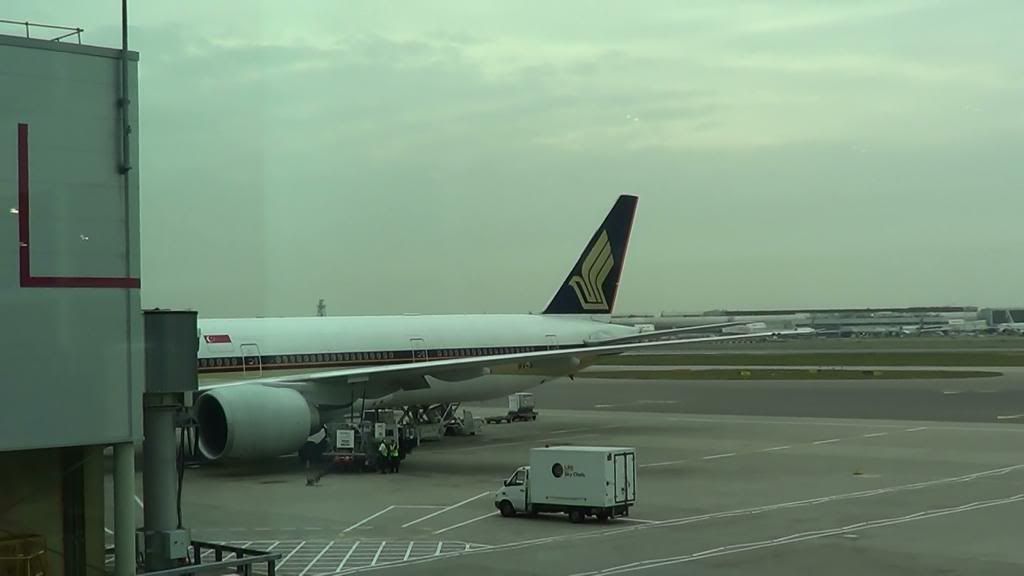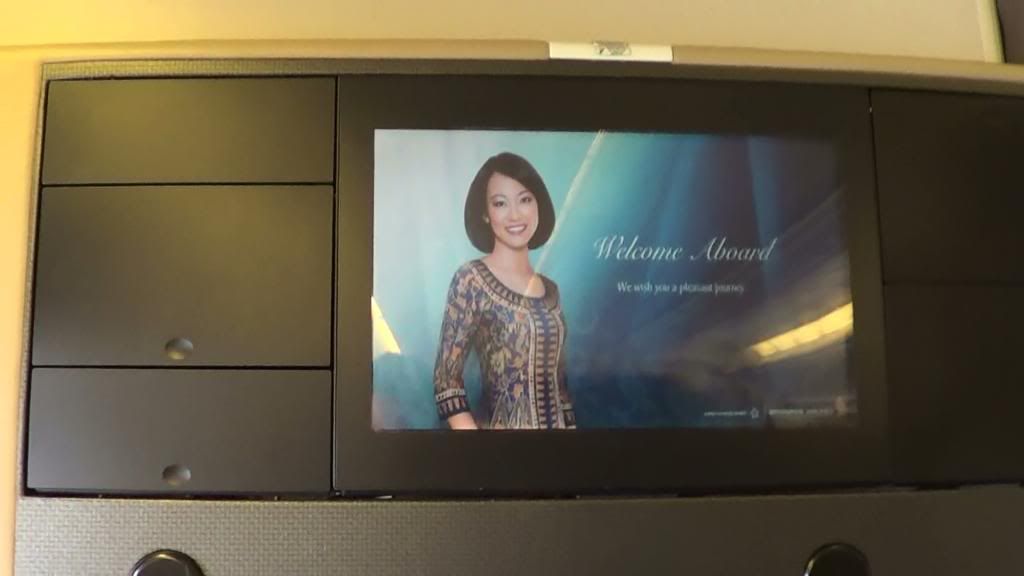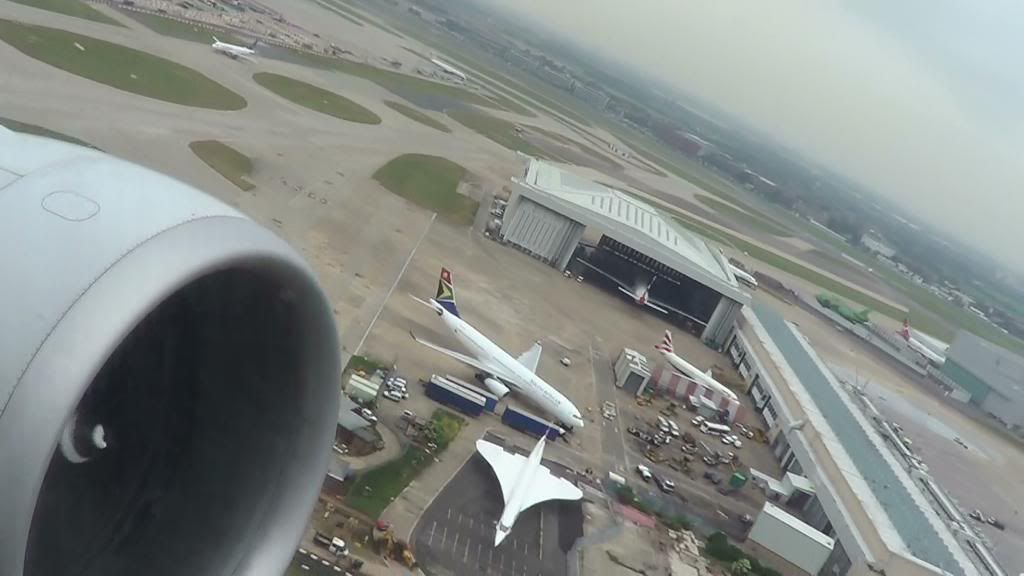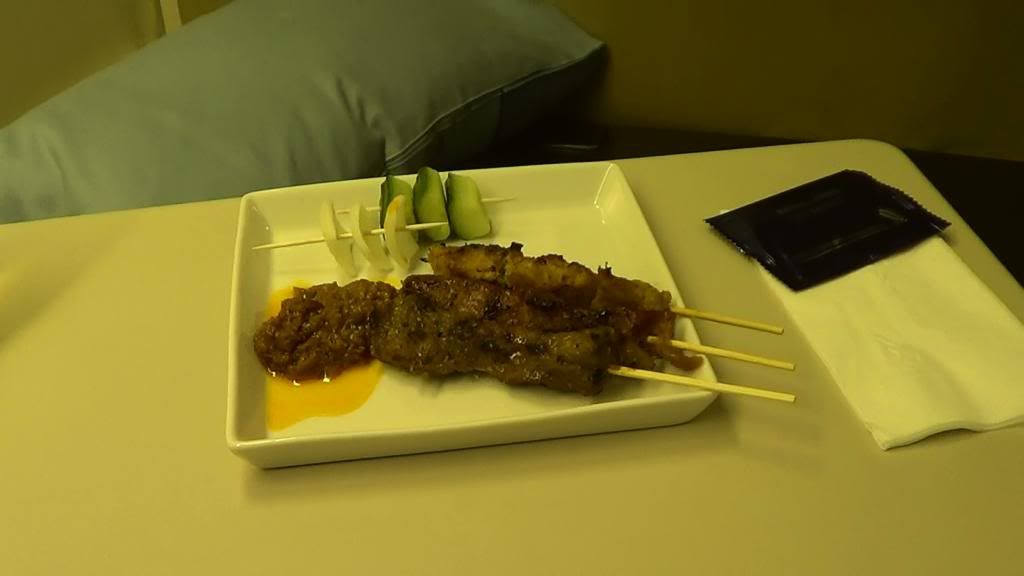 Pork medallions in red onion marmalade with broccoli and potato-celery croquette ("Book the Cook")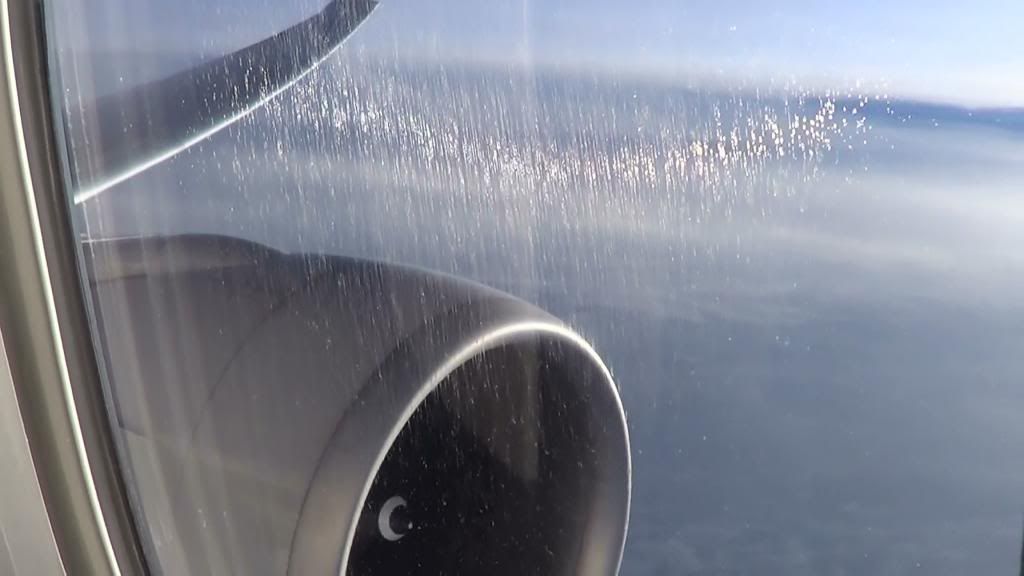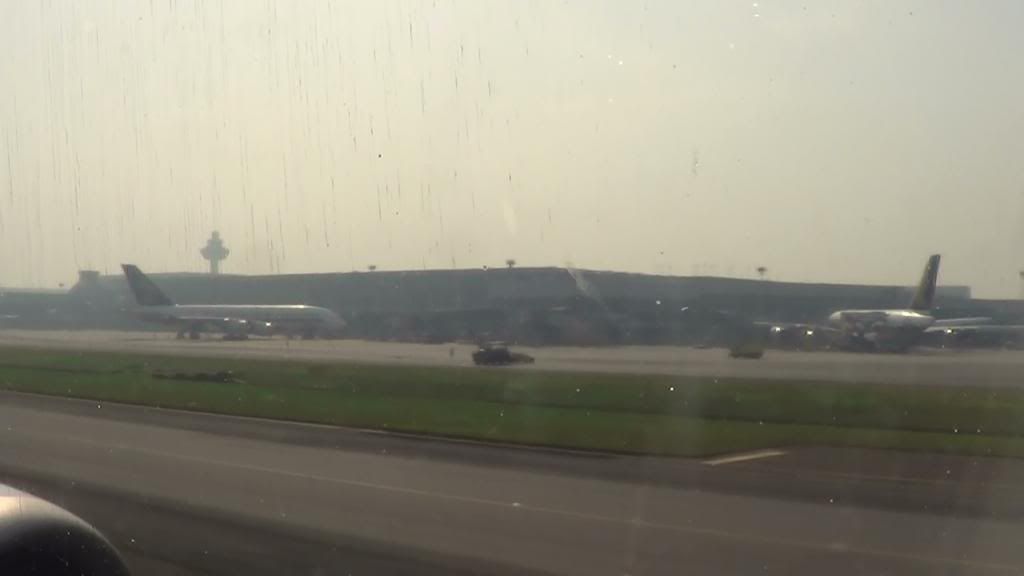 Comments
_________
I arrived @ LHR on a connecting AC flight earlier in the morning. Since my departing SQ flight was also in terminal 3 , it saved me from the hassle of changing terminals but had to go through another security screening which took about 15 minutes. Next I went to the connecting SQ desk to get a fresh boarding pass and then headed for the SilverKris lounge for about a three hour wait. The lounge is divided into business and a first class section. It was on the smallish side but wasn't busy. The food choices were limited but did have some hot items. Not quite as good as Emirates satellite lounges but better than UA's lame 'Red Carpet Clubs', imo.
I went to the gate around 13:30 but boarding had already commenced so I went straight aboard. The load in F and J looked to be about 50%. I was offered a pre-departure drink and take off was about 10 minutes late due to the queue of flights ahead of us. Once cruising altitude was reached, the meal service begin. The chicken sate and prosciutto starters were very good. For the main, I went with a pork dish via SQ's "Book the Cook" option (good). Dessert was also good.
After the meal service I went to sleep and woke up somewhere over the Bay of Bengal. I find the newer business seats very comfortable to relax in but a bit awkward to sleep in as you have to angle yourself. Next was the pre-arrival breakfast selection was good. It was quite hazy landing @ SIN.
Summary
________
Another enjoyable flight on SQ - good food and service. I sometimes read that the SQ FA's are described as being too 'robotic', however, in my experience that hasn't been true - service on this flight was excellent (I was always addressed by name). I cannot comment on the IFE as I didn't use it. It would be nice if SQ provided some sort of an amenity kit (only slippers and eye shades are handed out).