Introduction
Hi all. This report covers the return leg of my recent trip to Europe & Israel - from Istanbul to Sydney via Abu Dhabi on Etihad Airways (code share with Virgin Australia). I had travelled on an earlier flight on Turkish Airlines from Tel Aviv to Istanbul to catch the Etihad flight.
FIRST LEG – IST TO AUH
Date: 30 May 2013
Flight: EY 96
Aircraft: Airbus A330-200
Depart: 14:25 Ataturk (IST)
Arrive: 19:50 Abu Dhabi (AUH)
Class: Pearl Business
Seat: 7A
Pre-Departure
My flight from Tel Aviv arrived in Istanbul at 12:15pm – which gave me about 2 hours till my Etihad flight was due to depart. I thought his would be ample time. Wrong! By the time I bought a visa (yes, I needed a visa for the whole 90 minutes I was in Turkey), cleared immigration (the line was massive), collected my bags and went go through customs, I only had 45 minutes until boarding.
Luckily check-in was seamless with two dedicated business class counters. I was given an express pass for security and passport control and went straight to the Wings Primeclass Lounge. The lounge was small with limited choice of hot food but had a nice salad and dessert bar. There were standard alcoholic and non-alcoholic drinks too. It wasn't very busy which was nice. I tried the hot food choices (no idea what they were) – very tasty though!
I headed to the gate which was about a 5 minute walk from the lounge and did some plane spotting.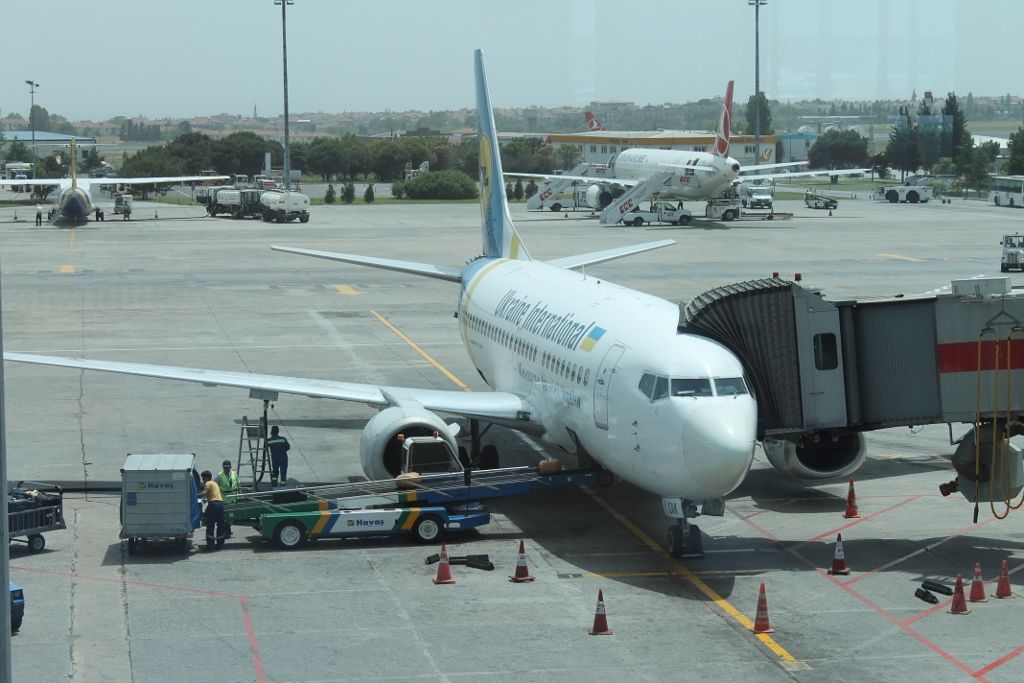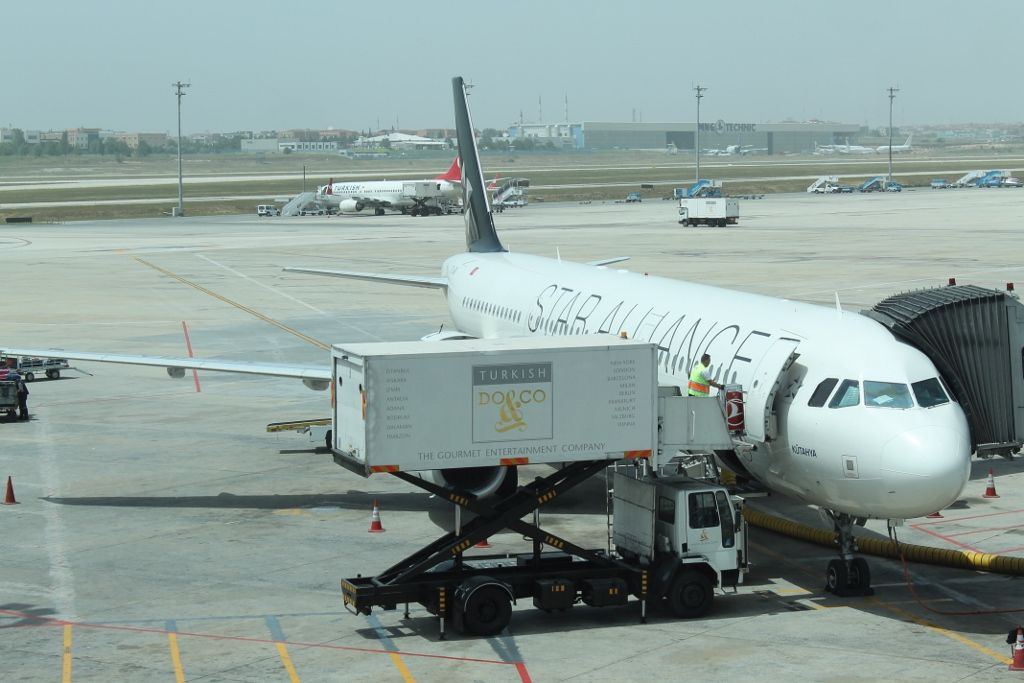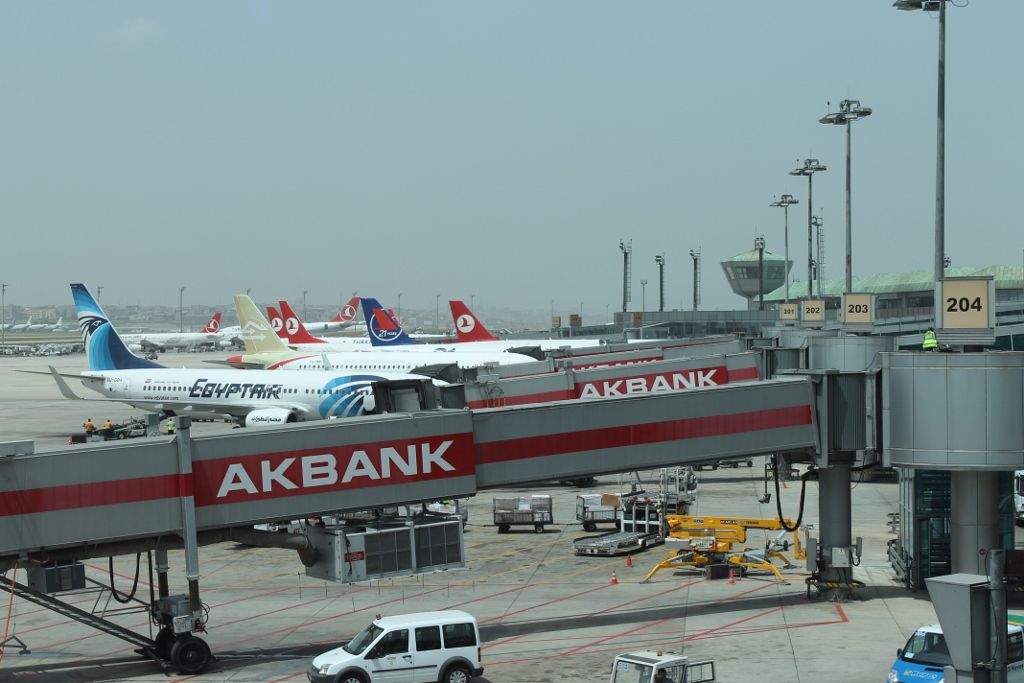 On Board (Pre-Takeoff)
Priority boarding was called after a short delay. I made my way to seat 7A which was at the front left of the cabin. The lie-flat sat seat was in the new colours. Today it was about a 90% load in business class.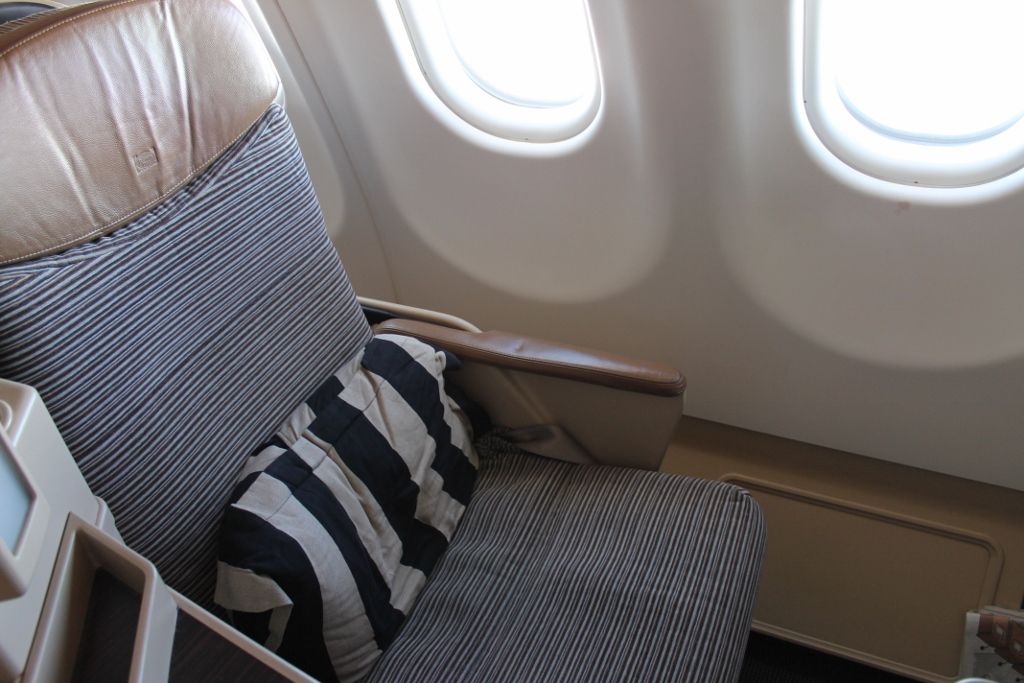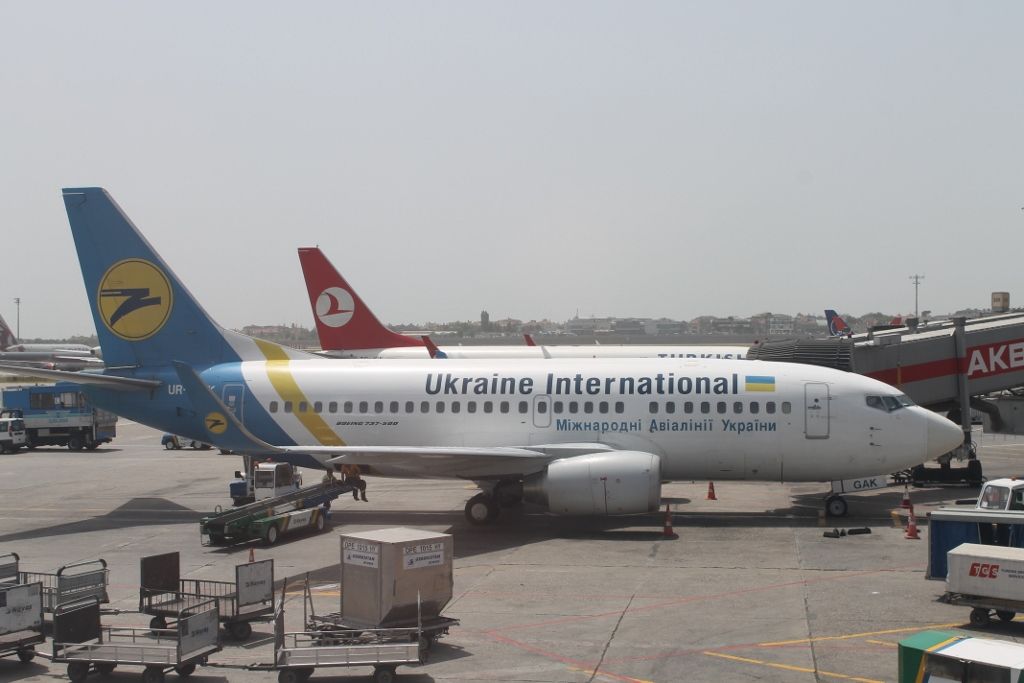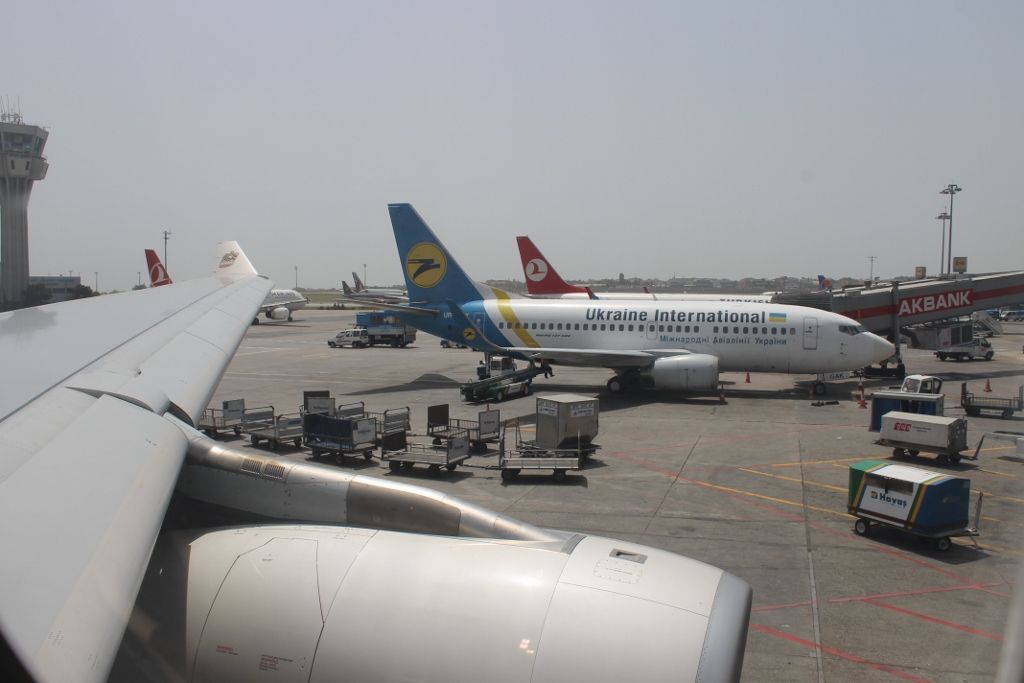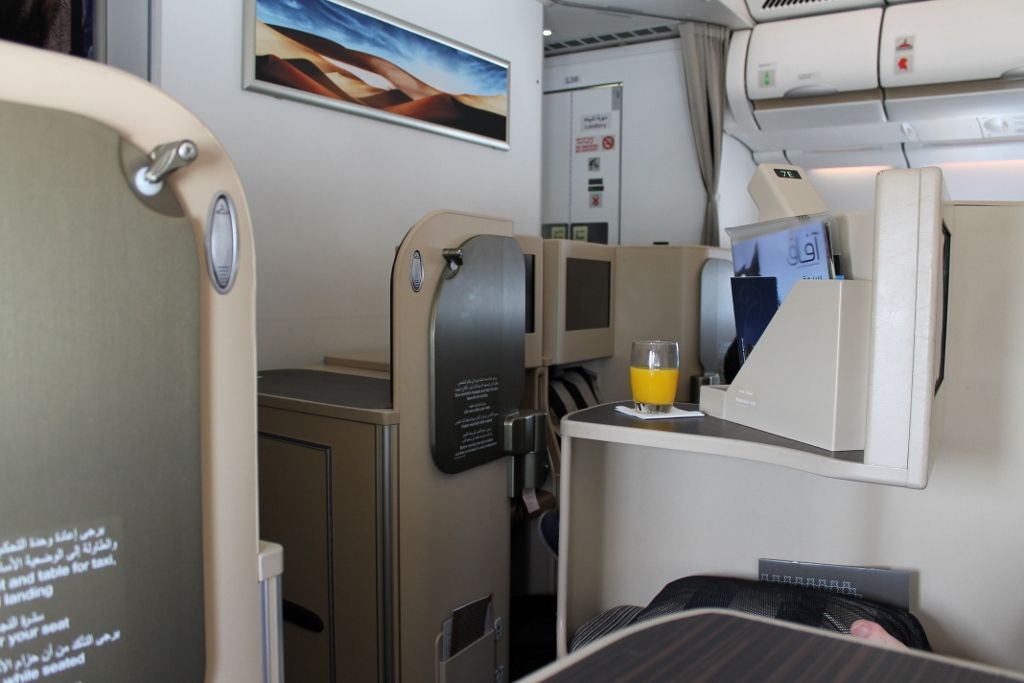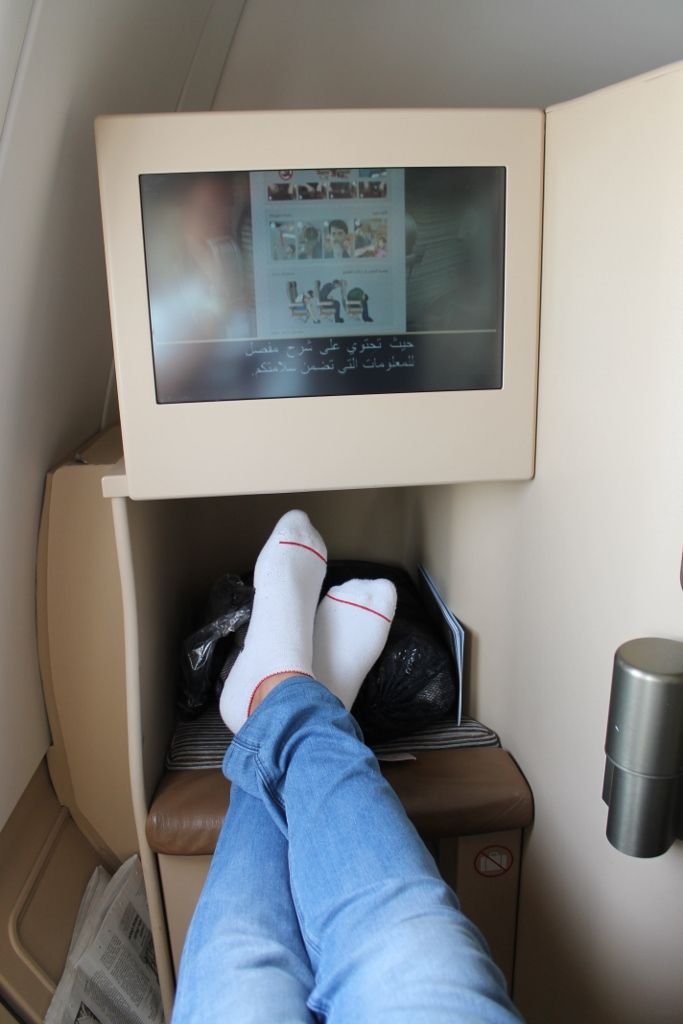 A friendly South African flight attendant introduced herself to me and I was offered juice or water (interestingly, but no champagne). I opted for the lemon juice which was very refreshing. This was followed a few minutes later by a warm towel. My lunch and drink order was then taken.
Some pics I took while we taxied to the runway: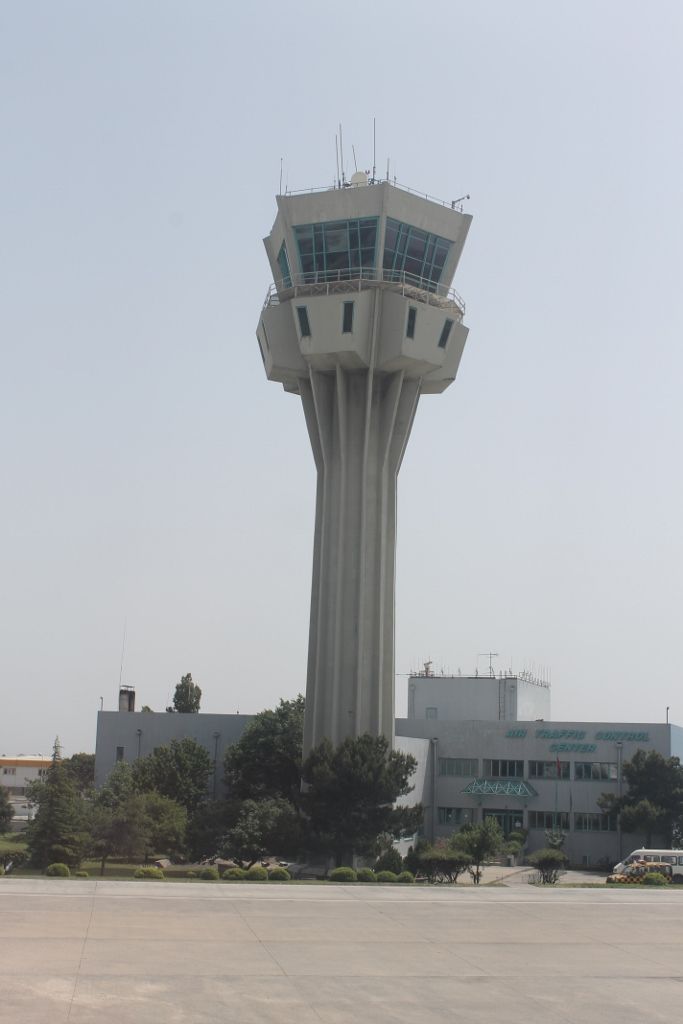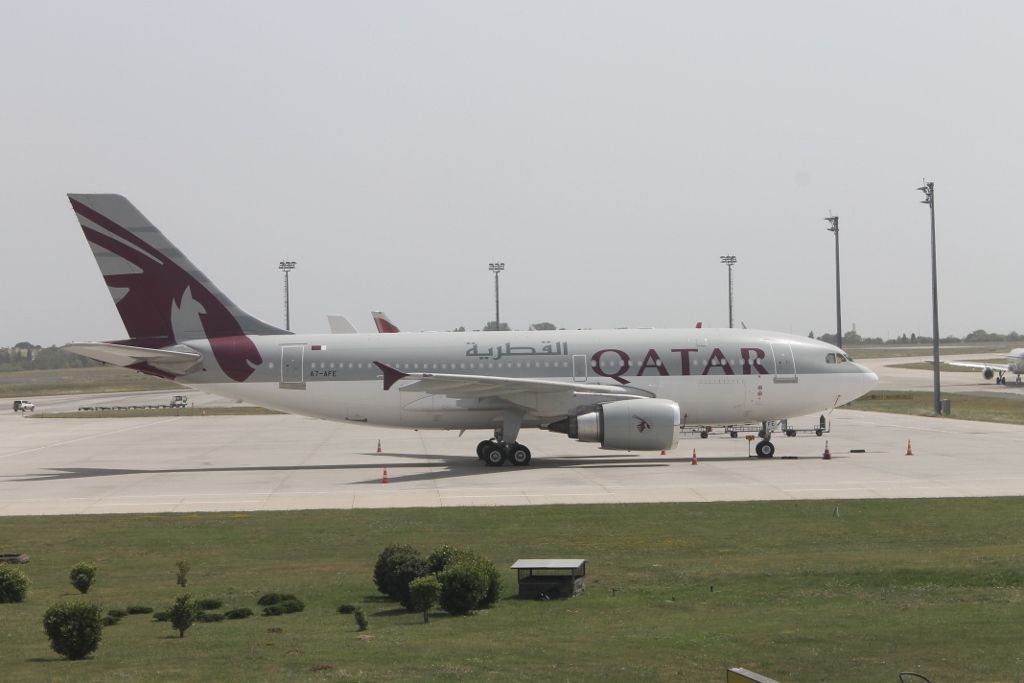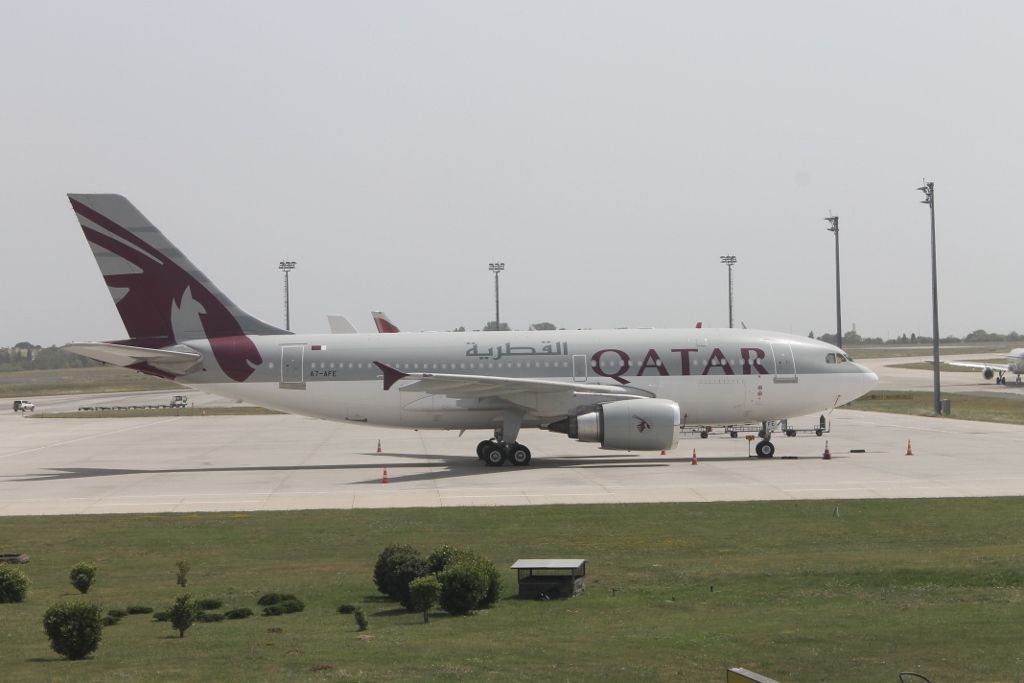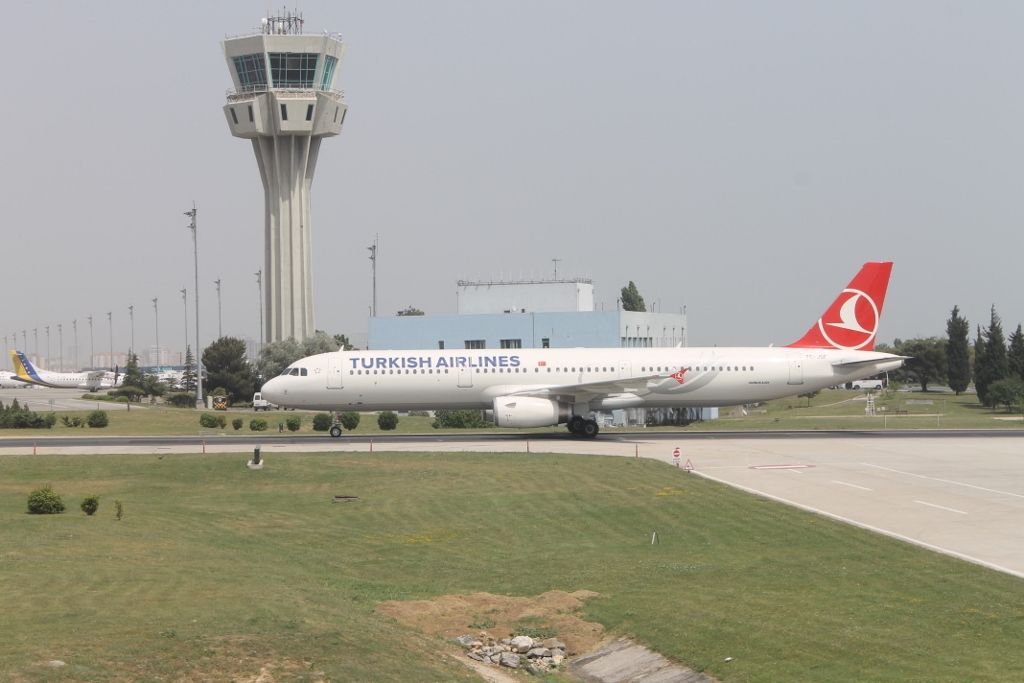 Takeoff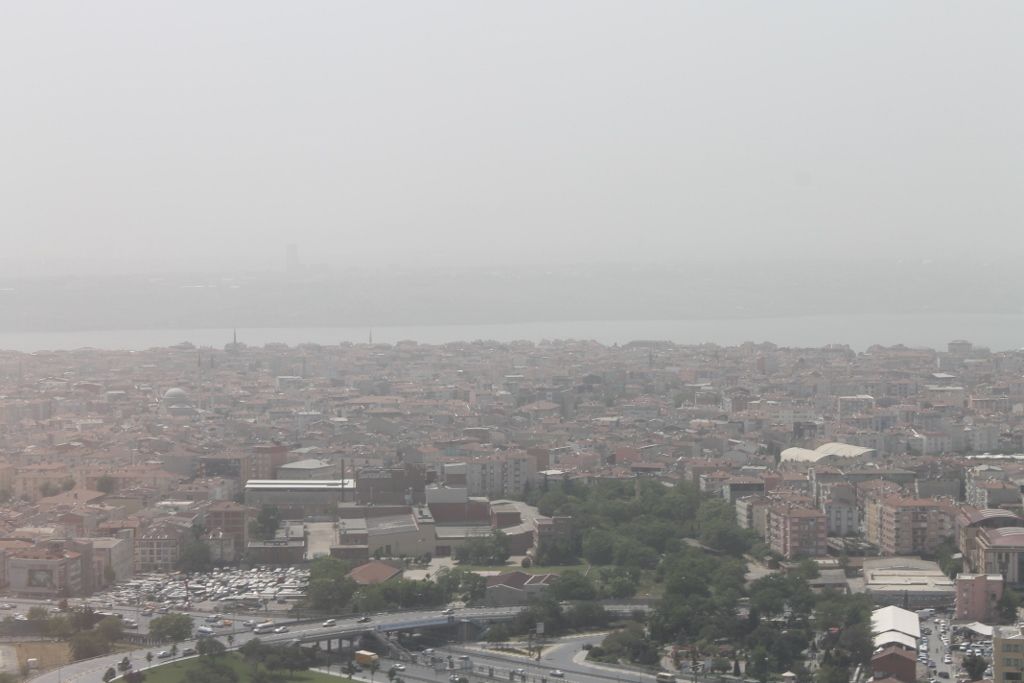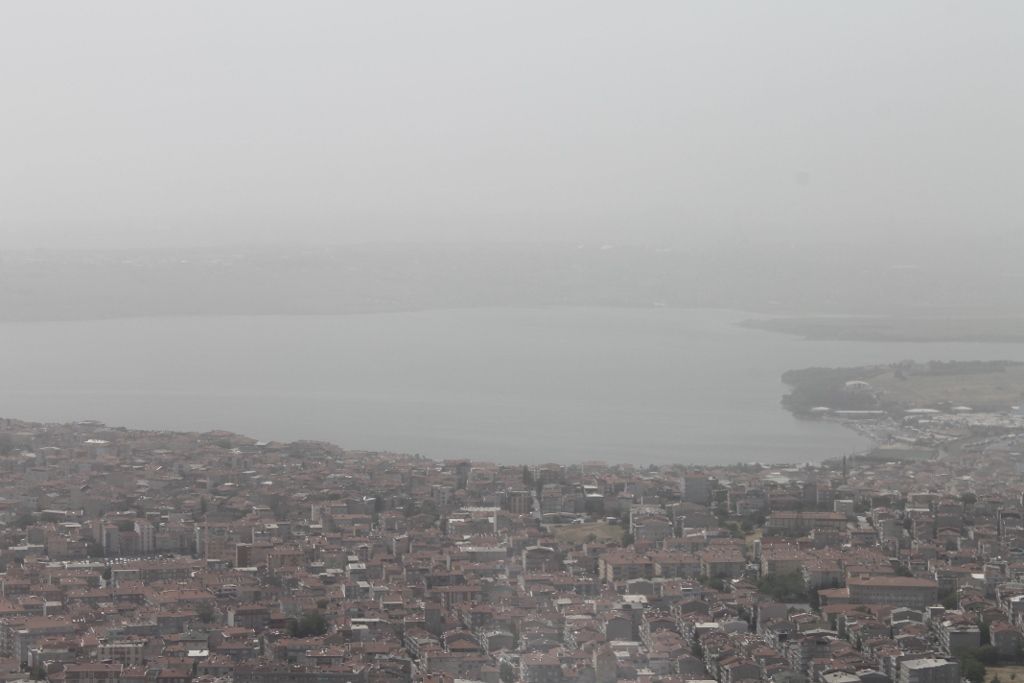 Some cabin pics just after the seatbelt sign was switched off: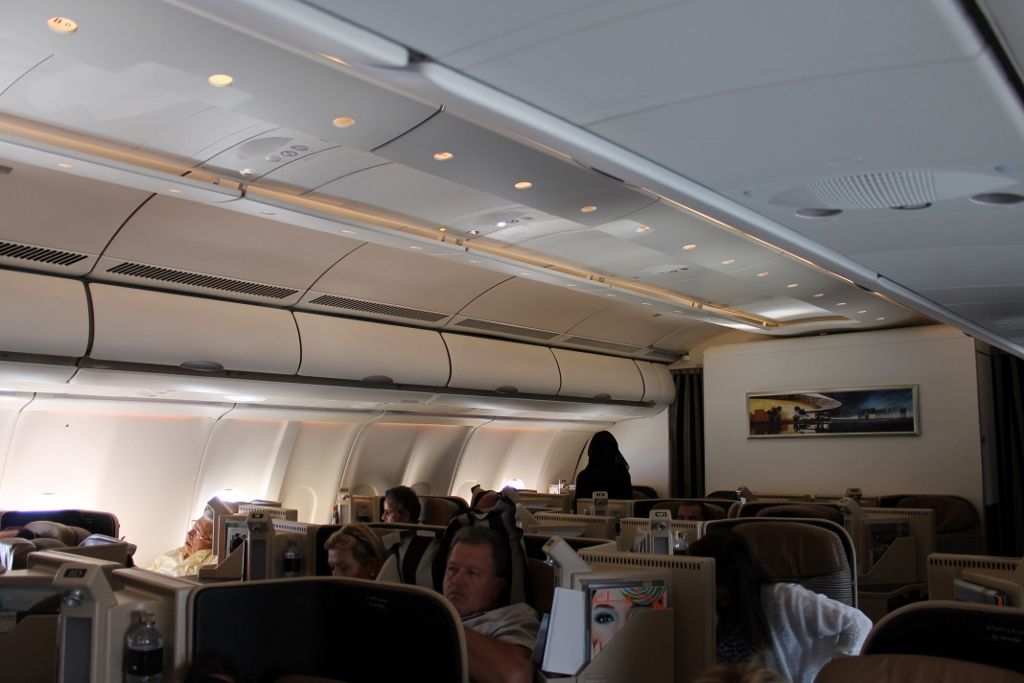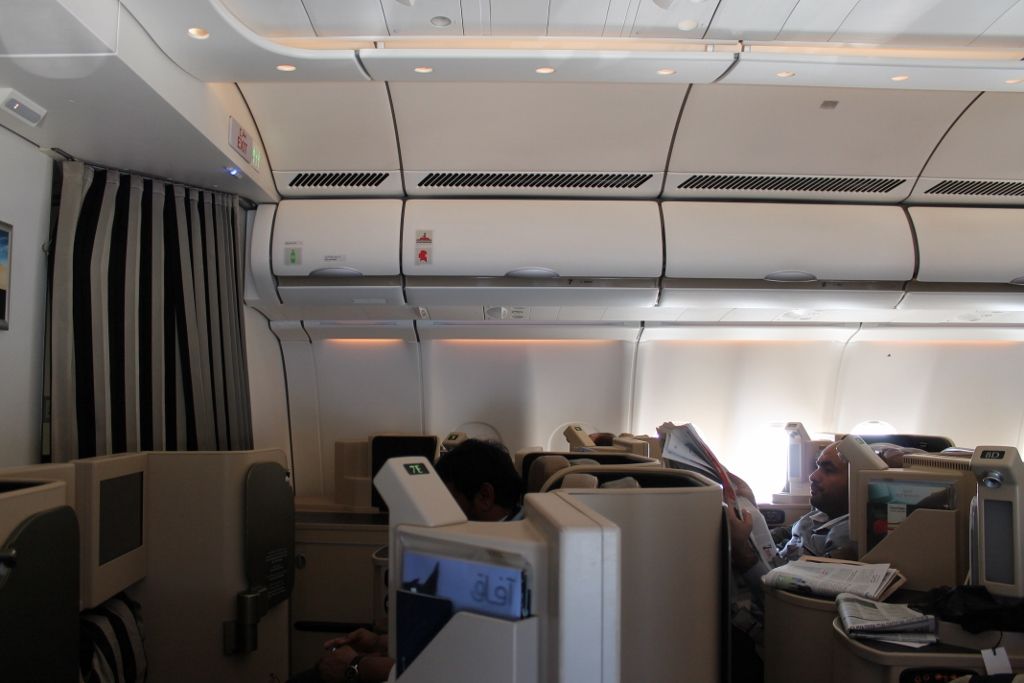 Lunch
Shortly after takeoff, drinks were served. I had ordered the Champagne which was accompanied with warm nuts. This was topped up promptly without having to ask.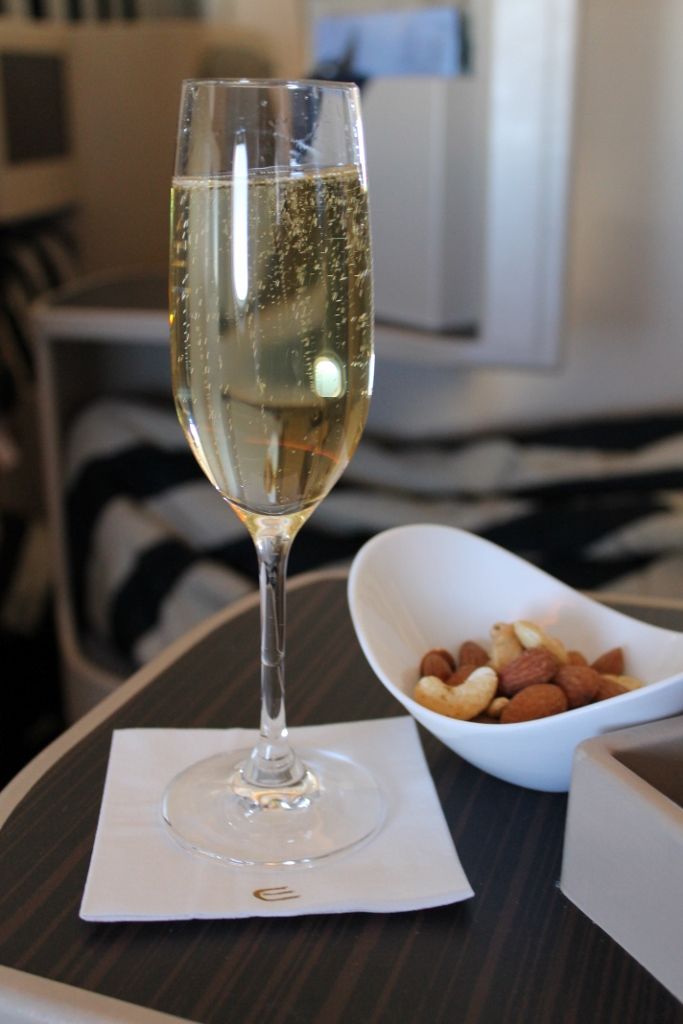 For starter I had the Arabic mezze – a selection of hot and cold appetizers - which was very tasty. It was served with delicious olive focaccia bread: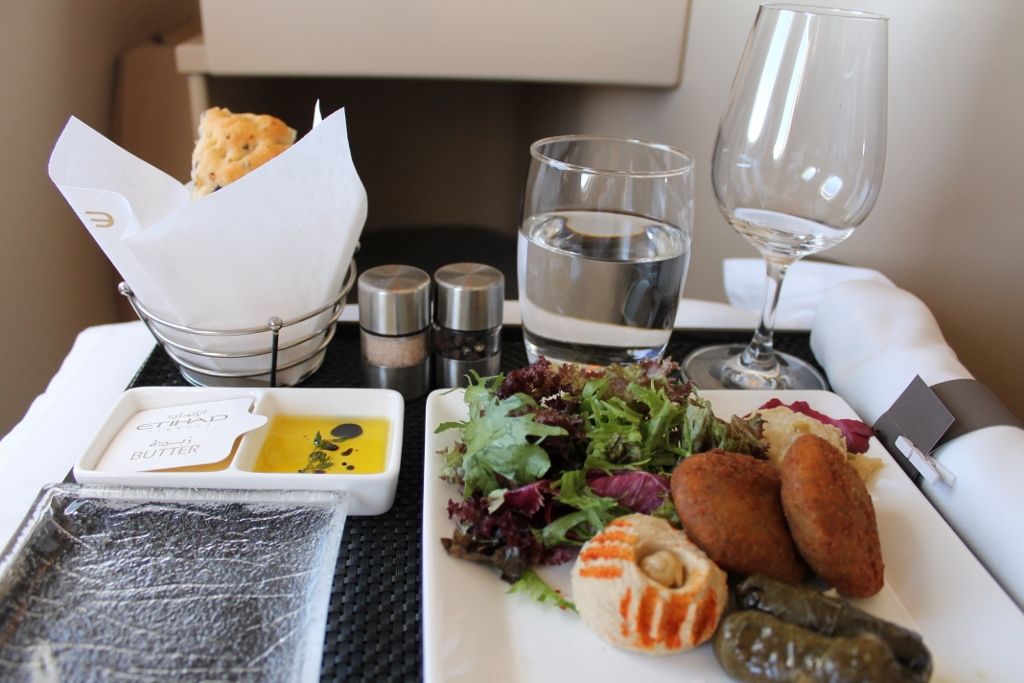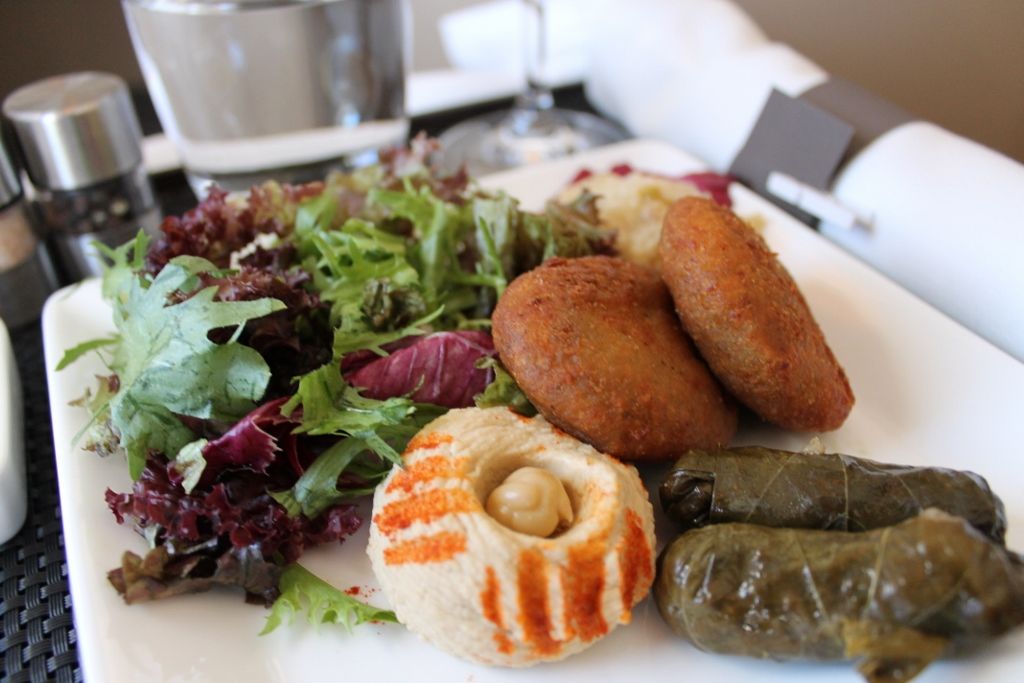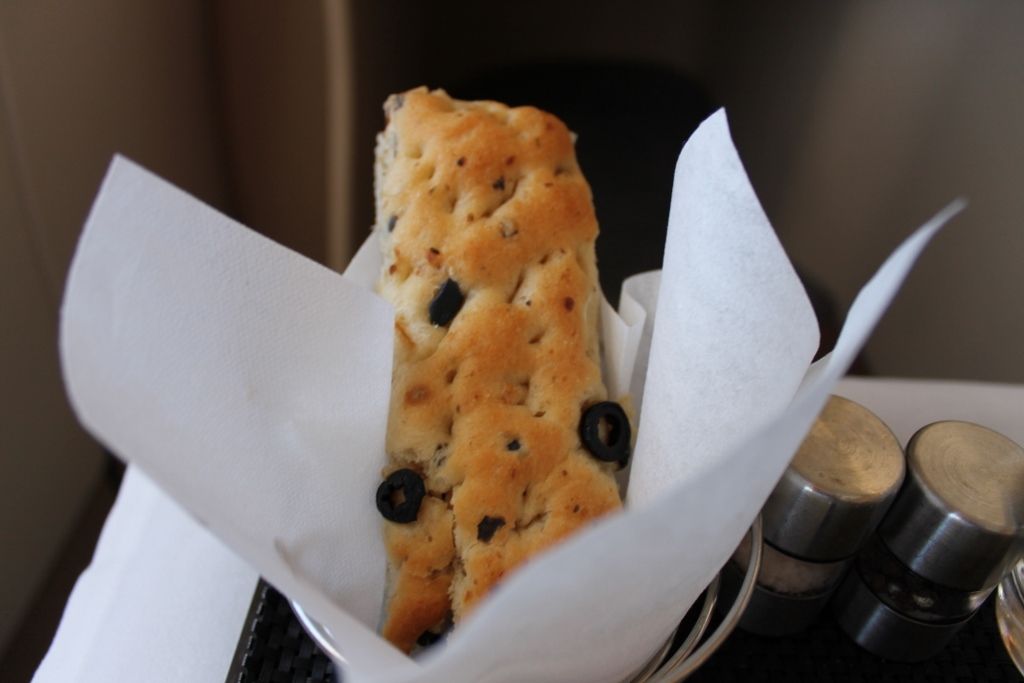 For main course I had the Sumac baked sea bass fish with red currant basmati rice, tomato sauce with sautéed broccoli, marrow and aubergine. This was delicious – probably the best meal of all 4 flights during my trip. Accompanying the main course I switched from Champagne to a lovely, crisp New Zealand Sauvignon Blanc.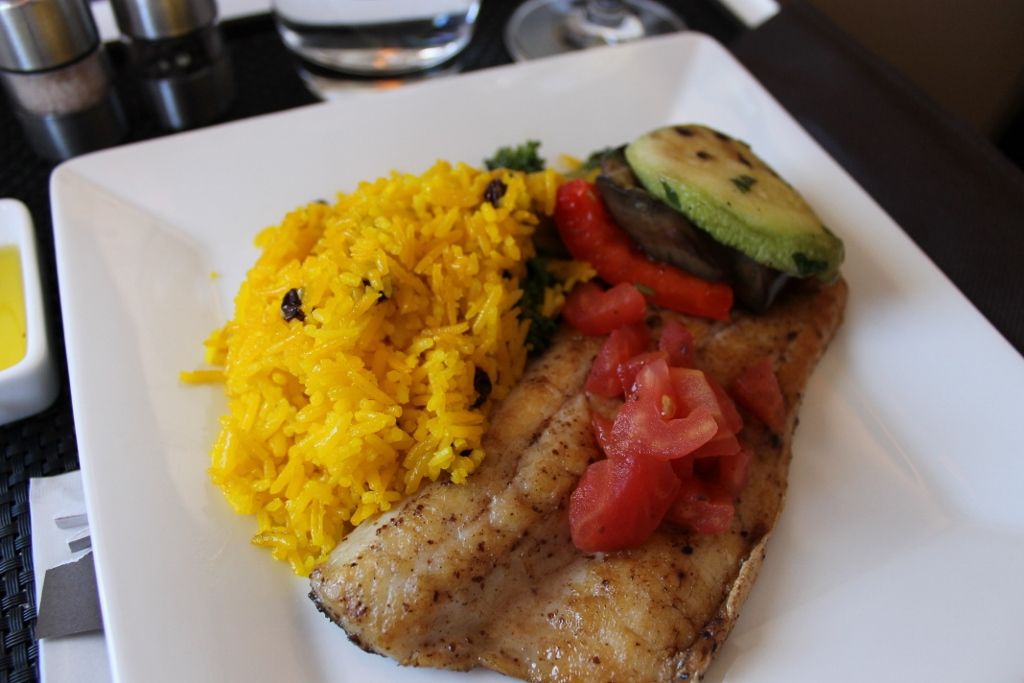 For dessert I couldn't decide on the cake (Lemon and saffron cake garnished with almond flakes and crushed pistachios) or the Providore ice cream so flight attendant offered me both – nice!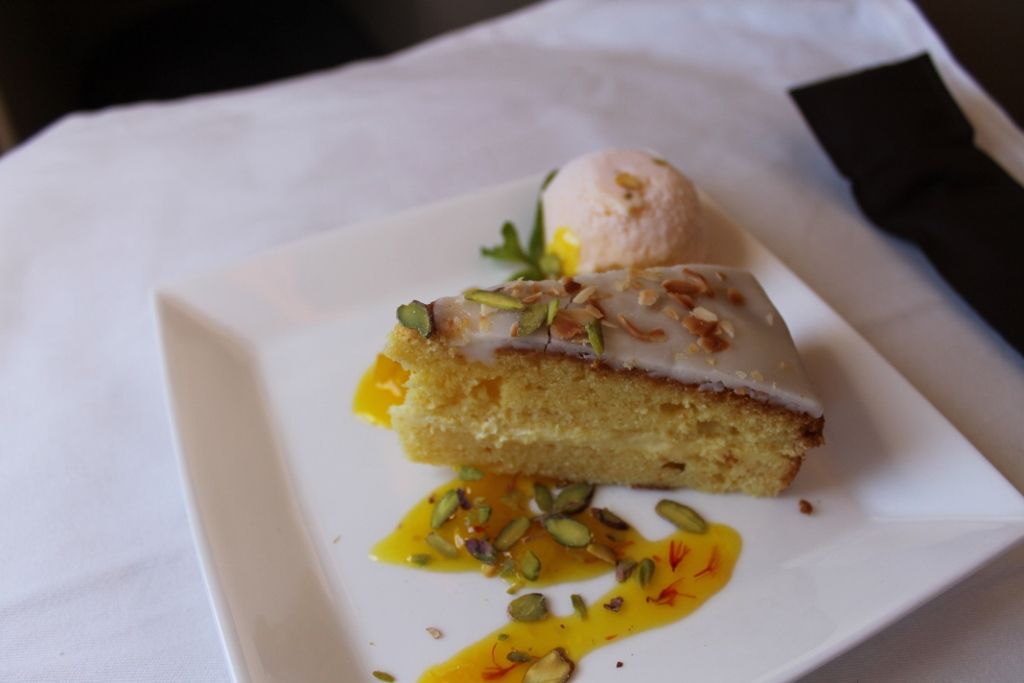 To accompany the dessert I ordered an English breakfast tea. I had to ask a second time for the tea which, unfortunately, never came. Just when we were about to land the flight attendant approached me and apologized profusely about forgetting my tea – she had burnt her hand in the galley – poor thing. I joked that I hoped she didn't burn it while preparing my tea!
Abu Dhabi Airport
We landed in AUH at 20:00. I only had about 2 hours stopover so went straight to the Etihad Business Class Lounge in Terminal 3. The lounge was fairly crowded but I managed to have a nice shower and 15 minute massage.
I wasn't that hungry but the food on offer was pretty impressive – I helped myself to a plate of cold cuts (turkey and chicken), salad and a Dilma tea.
SECOND LEG – AUH TO SYD
Date: 30 May 2013
Flight: EY 454
Aircraft: Boeing 777-300ER
Depart: 22:00 Abu Dhabi (AUH)
Arrive: 18:10 Sydney (SYD)
Class: Pearl Business
Seat: 13A
Pre-Departure
I made my way from the lounge to the gate which, from memory, was about a 5 minute walk, stopping on the way at Duty Free to buy a bottle of Belvedere vodka (much cheaper than at Sydney Airport).
Boarding was a bit behind schedule and things seemed a tad chaotic at the gate. After about 15 minutes priority boarding was called.
On Board (Pre-Takeoff)
I made my way to seat 13A (again a window seat which offers maximum privacy). I didn't take any pics of the seat or cabin as it was identical to the one I flew over with (see my last trip report). The cabin was about 95% full on this flight.
Once I settled into my seat, I was offered juice or water – but again no champagne. A friendly Australian steward took my drink order for after takeoff and then dinner order.
Dinner
About an hour after takeoff my drink was served – Glenlivet 12 year old (on ice) with warm nuts.
Service for dinner was very slow - maybe it was the full flight but at least serve some bread first. Being after midnight by now, I decided to skip starter and just have the main – Arabic spice and yogurt marinated chicken, aromatic rice with dried lemon and roasted vegetable sauce – served with a nice glass of New Zealand Sauvignon Blanc. Very nice meal!
I skipped dessert as I wanted to get a good sleep.
Breakfast
Even though the flat bed is very comfortable, I had a disturbed sleep – perhaps due to the turbulence. With 3 hours to landing, I was pretty hungry so requested a full breakfast. To start, I had a croissant and cinnamon bun, served with jam and butter, fresh fruits with wild berry coulis, natural yogurt with strawberry coulis and granola, served with an English breakfast tea.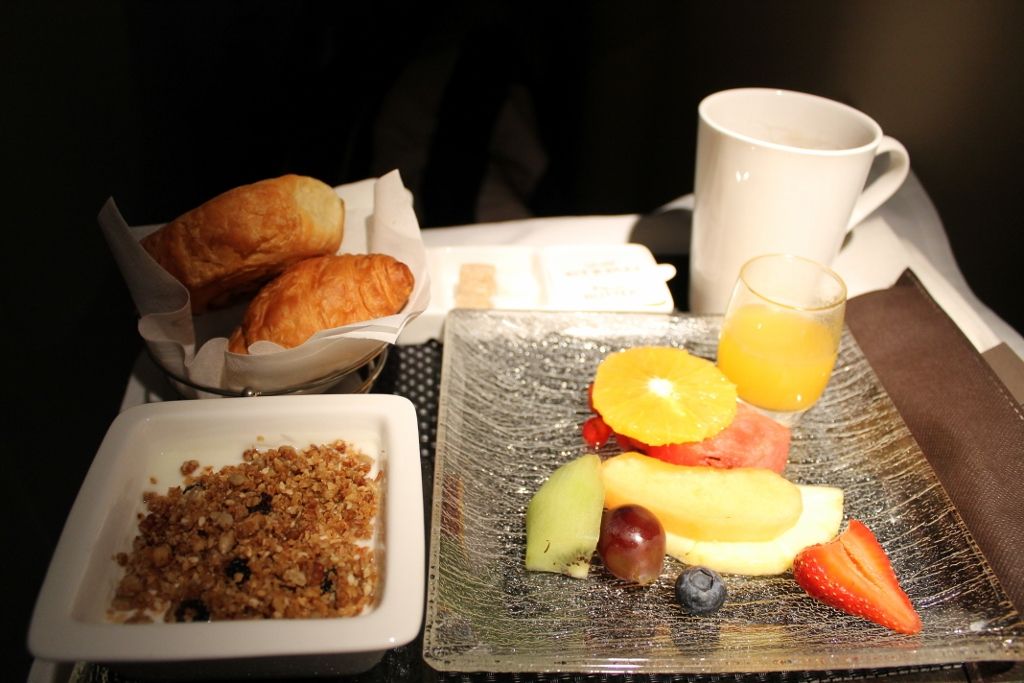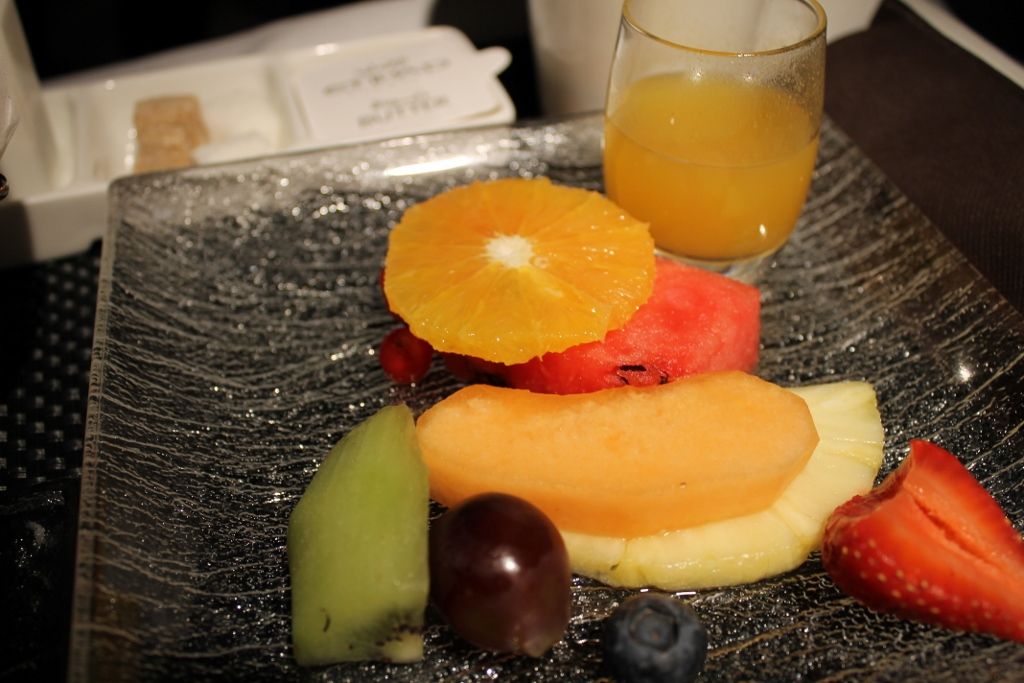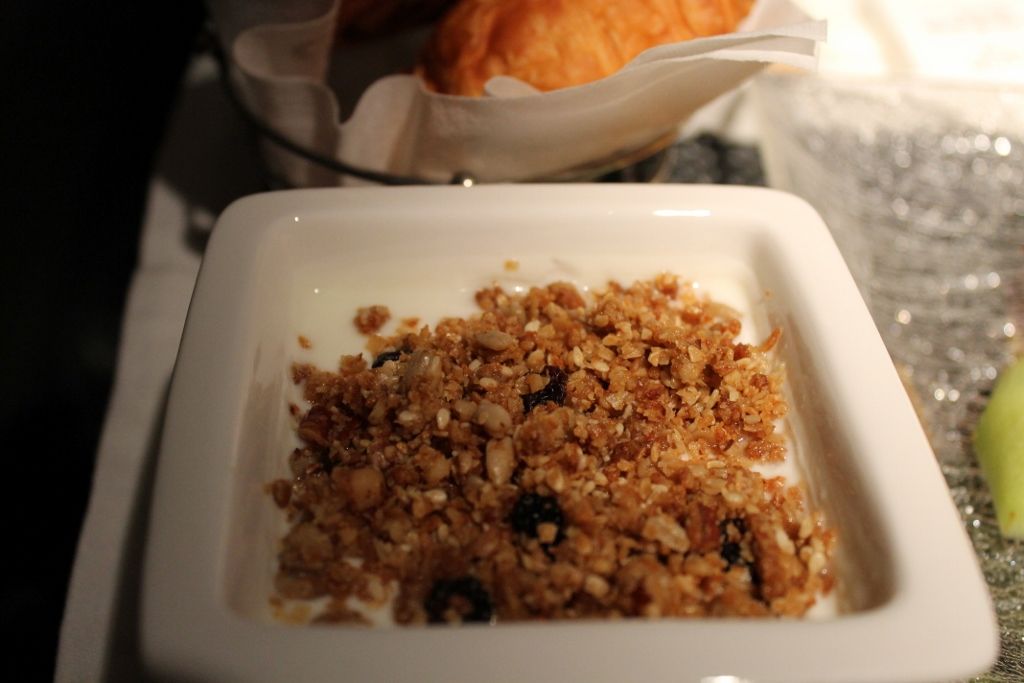 This was followed by an omelet with tomato, onion and capsicum, turkey bacon, turkey sausage and mushrooms, served with a delicious fruit smoothie. The omelet was fantastic, not dry at all.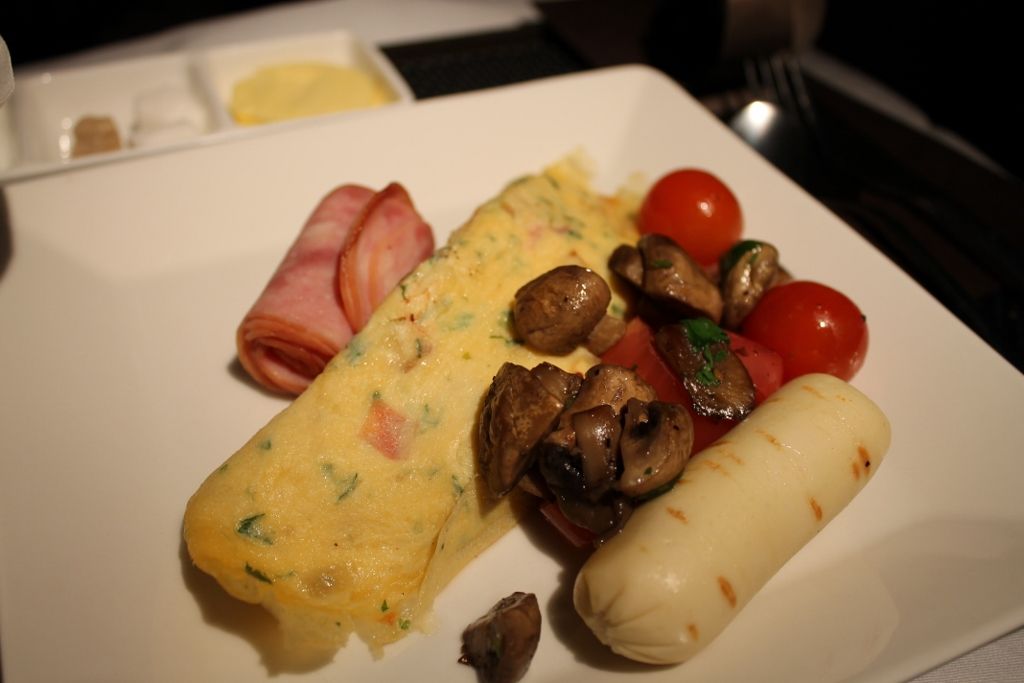 Landing
Some pics just as we were about to descend into Sydney: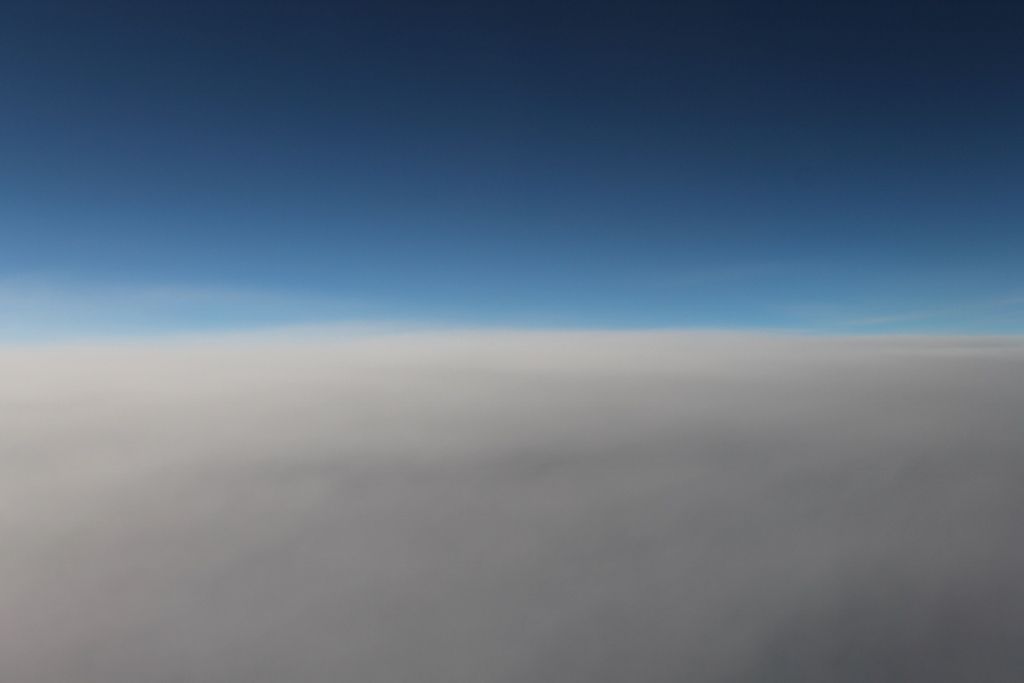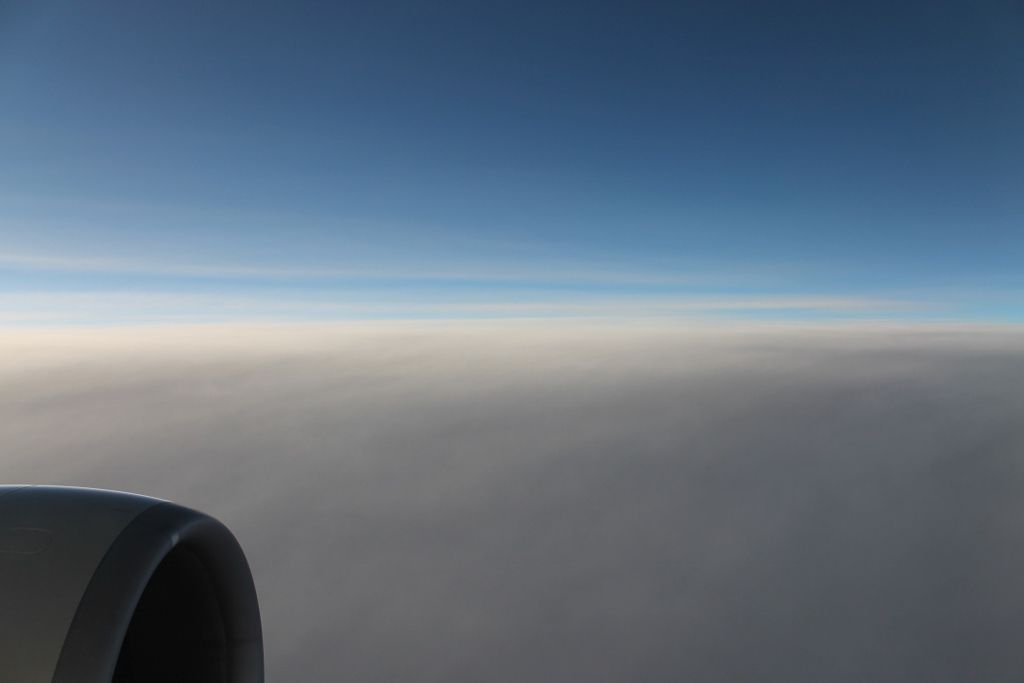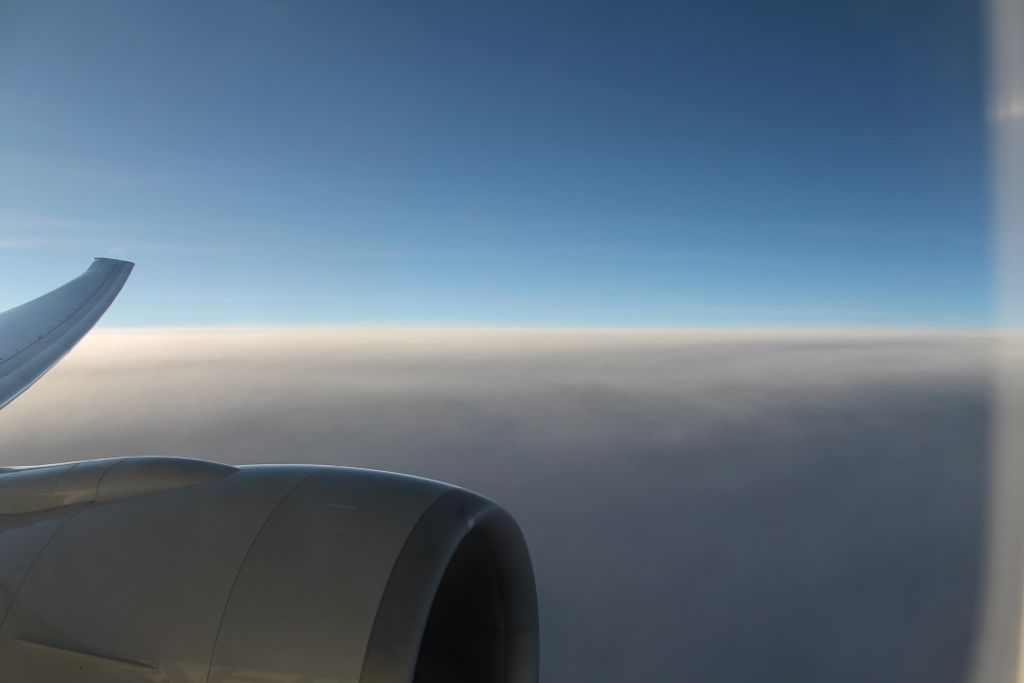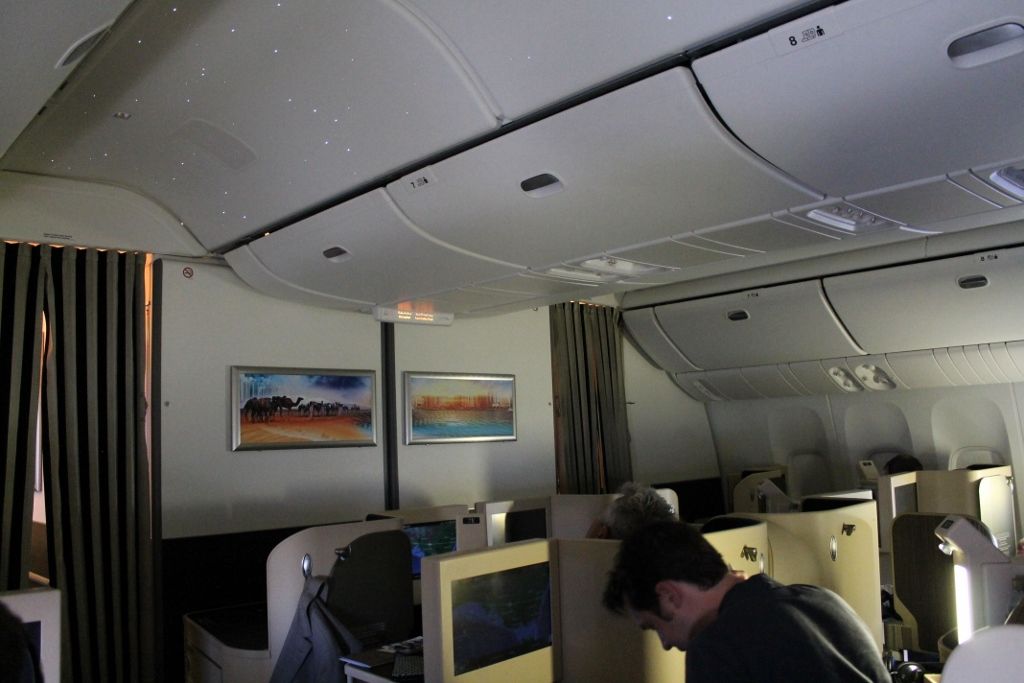 I had another tea just before landing which was accompanied with a nice little chocolate.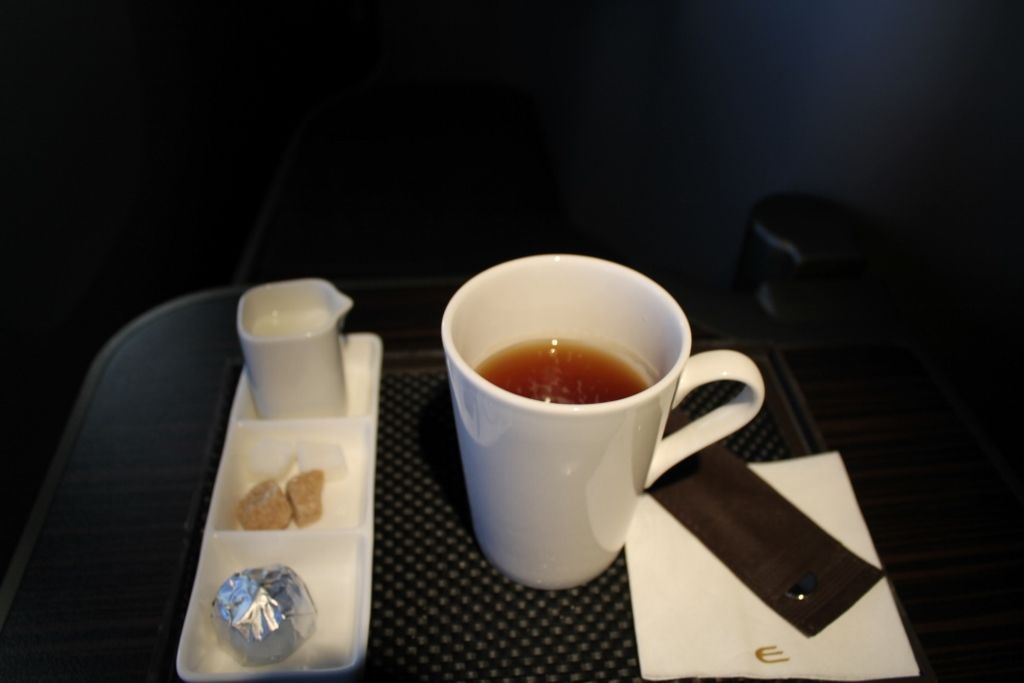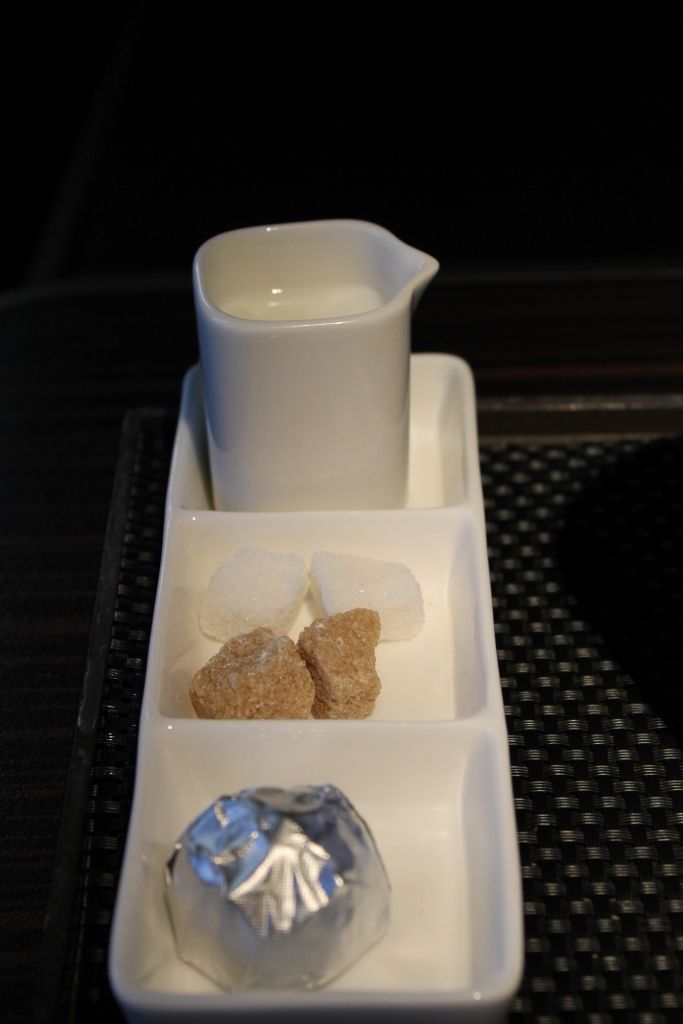 Arrival
After a smooth landing and relatively short taxi, we disembarked and I made my way to passport control. I went through the SmartGate within 2 minutes and headed straight to the baggage carousel. After about 10 minutes my bags arrived. Using my express card I went through customs and the officer waved me through to the arrivals hall. Luckily at that time of night (6pm) there was hardly a queue for a taxi - pleasant surprise!
Conclusion
Once again this was a fantastic trip on Etihad J class. The following provides some brief comments on the main aspects of the flights.
Cabin: clean, roomy, soft colours.
Seat: very comfortable in all three modes (up right, relax and lie flat).
Food: restaurant quality all the way. The sea bass on the IST – AUH flight was the standout meal.
Service: was more reactive than on my first two flights from SYD to AUH and FRA. Maybe this was due to the full load. Still, cabin staff were always friendly, polite and helpful with anything I needed throughout the flight (when asked).
Overall, the Etihad J class experience is truly amazing and I would definitely fly with them again if I had the choice!