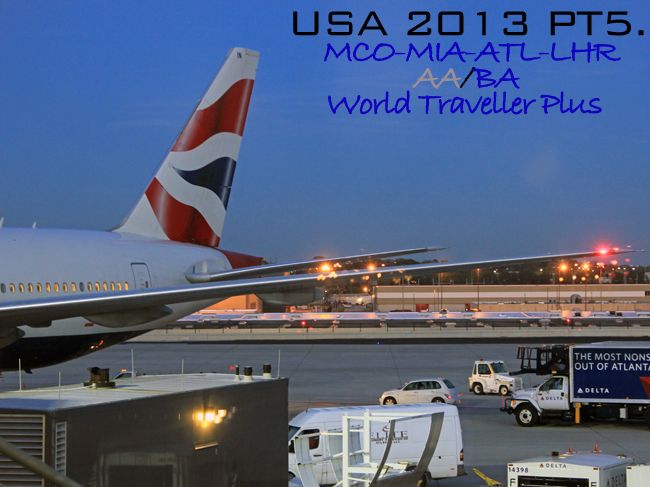 .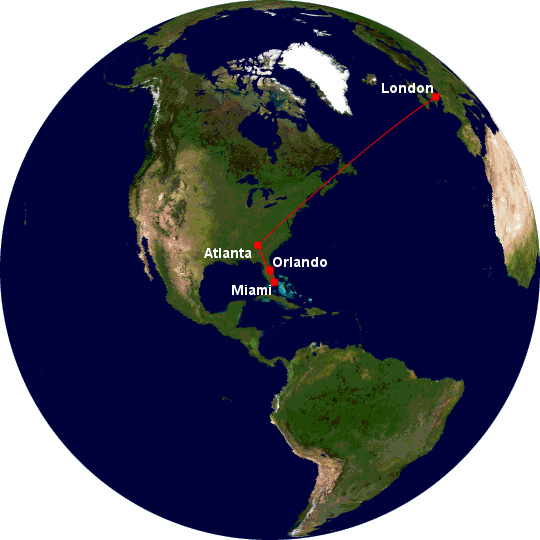 Maps generated by theGreat Circle Mapper -copyright © Karl L. Swartz.
Welcome all to the fifth and final part of my USA trip from April 2013. The previous four parts have seen me travel from London Heathrow, to Paris, Back from Paris to London, across to Washington on to Chicago, then down to Florida. If you have mssed them, they can be seen here:
USA 2013 Pt 4: Heading South On A Mad Dog ORD-MCO
(by
jwhite9185
Jun 13 2013 in Trip Reports)
USA 2013 Pt 3: Almost A Disaster With AA DCA-ORD
(by
jwhite9185
May 29 2013 in Trip Reports)
USA 2013 Pt 2: BA A320/744 WTP CDG-LHR-IAD
(by
jwhite9185
May 14 2013 in Trip Reports)
USA 2013 Pt 1: The Beginning BA LHR-ORY
(by
jwhite9185
Apr 20 2013 in Trip Reports)
Videos for this part:
Departure from MCO:
http://youtu.be/uNpP8OQX0sg
Arrivial in MIA:
http://youtu.be/pZfdwQHoNxU
Departure from MIA:
http://youtu.be/ABBKmFkXTpA
Arrival in ATL:
http://youtu.be/Id2stqqvqbg
Arrival in LHR:
http://youtu.be/y3RTAWrpFK8
After having some pretty big issues on the previous sector of this ticket (which can be read about in part 3), I was a little concerned about this sector – especially as I had two connections to make, and this would be the sector getting me home. On the plus side, I had a printed confirmation of my reservation from AA that I picked up in Chicago and all three airports I would be travelling through on this part of the trip were BA destinations… so if there were any issues I could see an actual person face to face, rather than have to deal with somebody over the phone.
Despite feeling confident that I wouldn't have any issues, the online check in process didn't go to plan.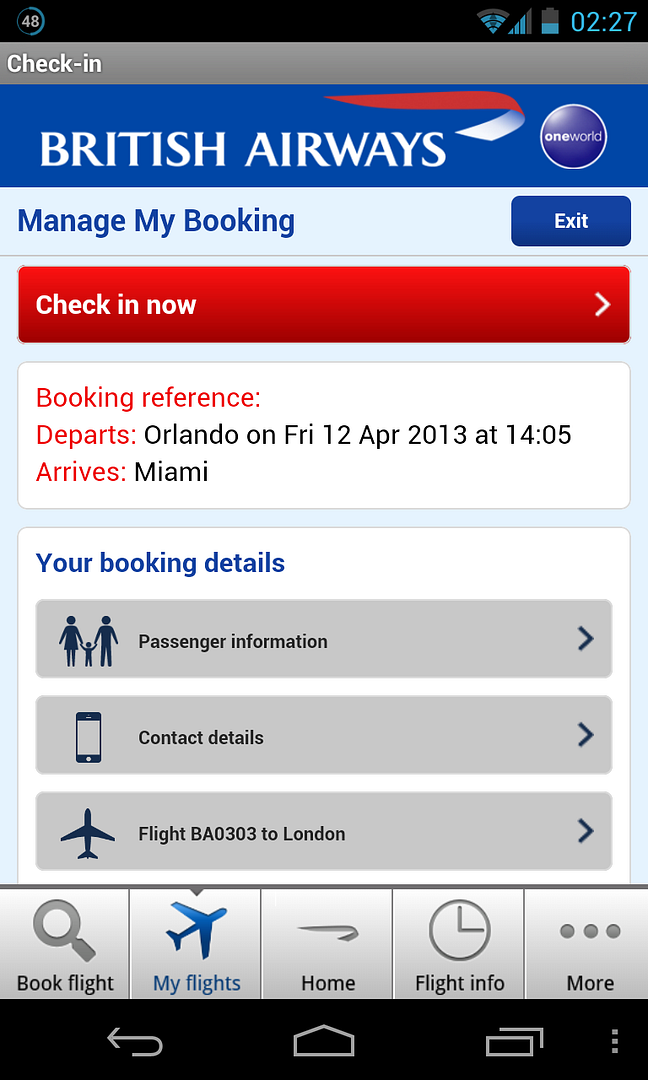 .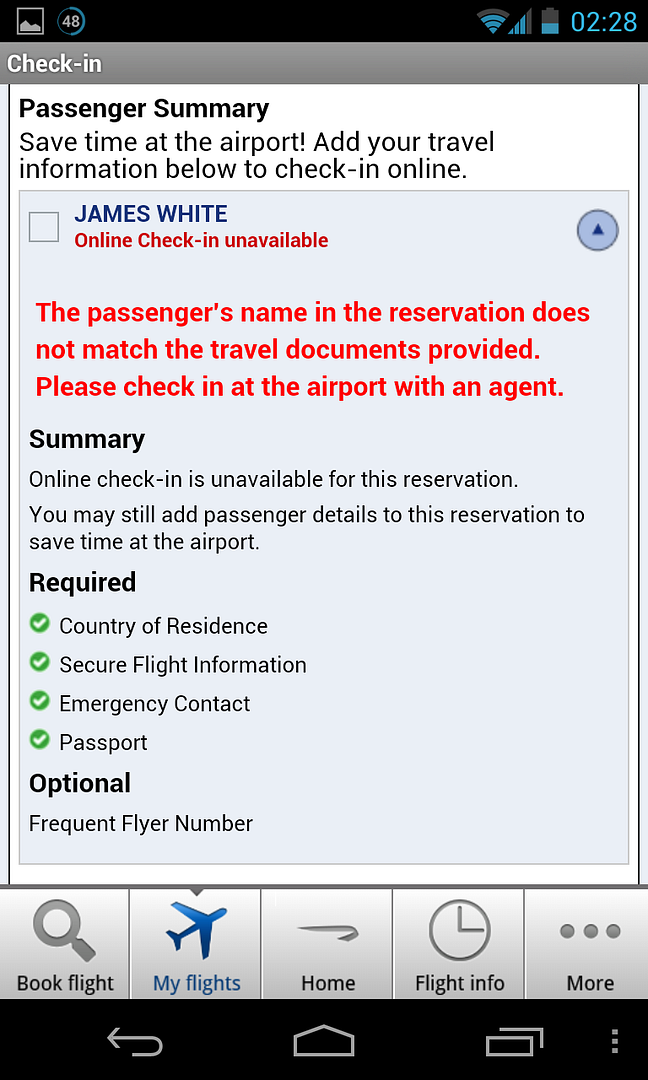 .
Pretty much the same issue that caused the trouble in part 3.
After packing my things up and saying my goodbyes to the family I headed out a little earlier than needed in case I had any issues. The traffic was a little heavy around the attractions that was a little concerning. I knew I should have gone the other way!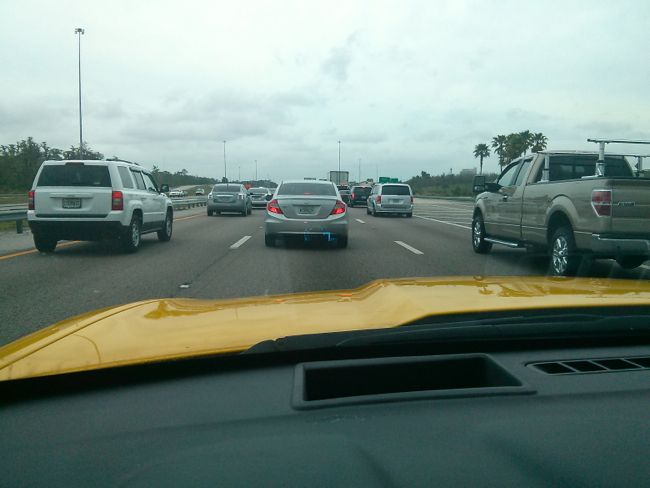 Arrival at the airport was just past 12 midday and after saying goodbye to the car, I headed off to check in with my fingers crossed.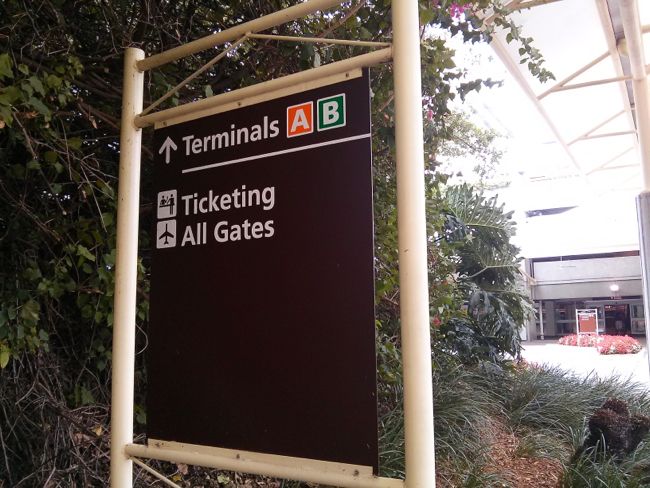 .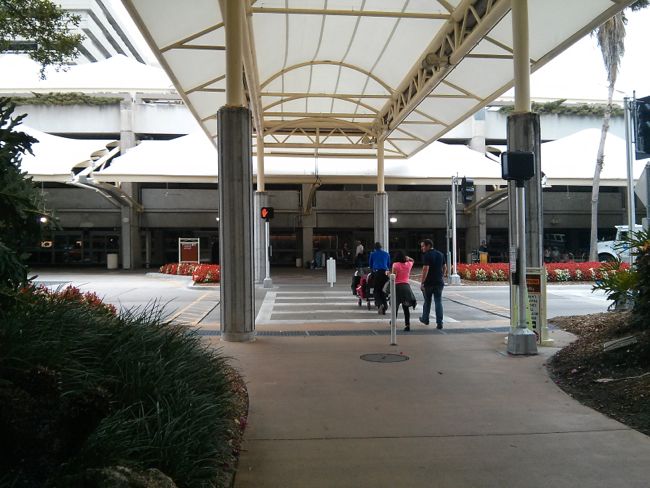 .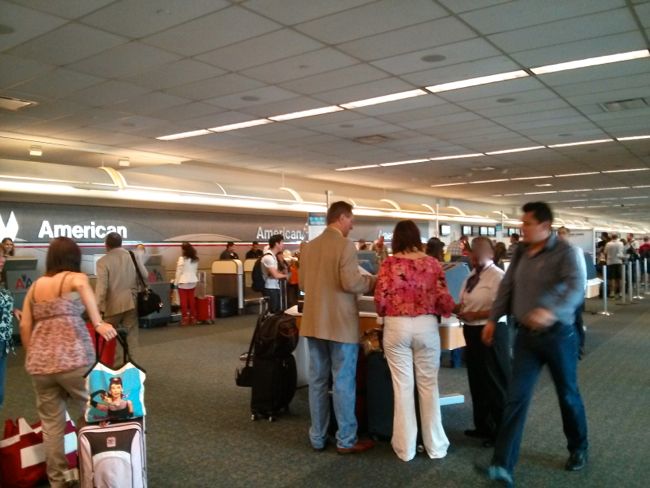 Luckily, the machines did have the right name and all was fine today. The SSK printed my boarding passes without any issues.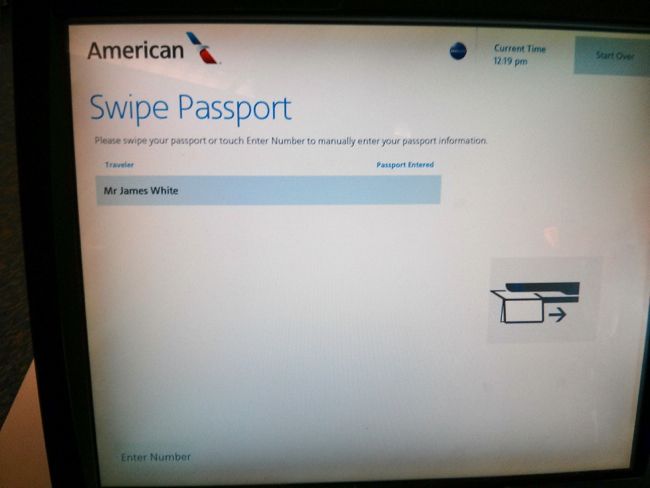 .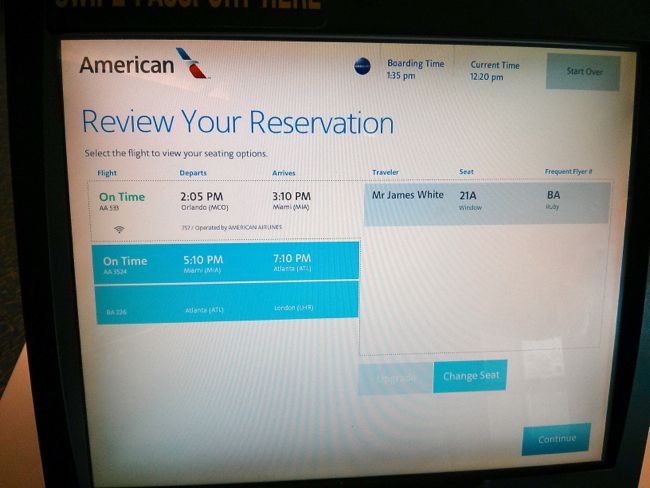 There was also this offer once more – I was offered a similar thing in ORD and if I had known about the delay I had suffered there in advance I would have been tempted. But not today.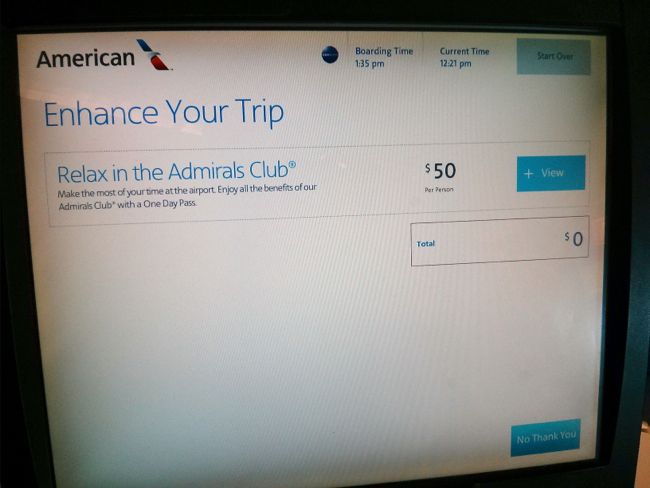 After declining this, my boarding passes were printed.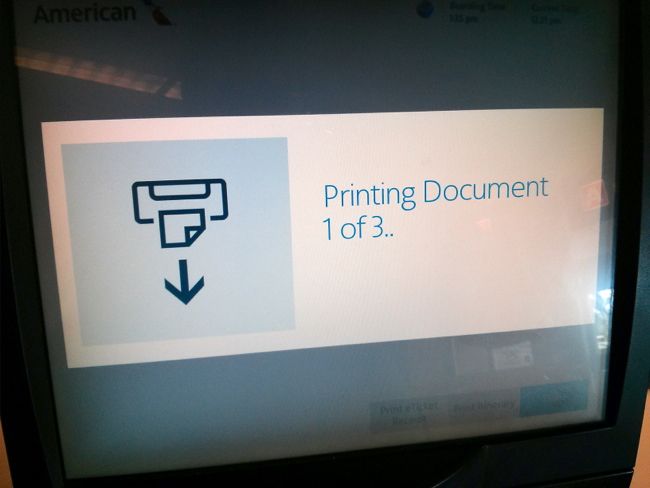 .

Once I had my boarding passes I went for a wonder around the mall like Orlando international.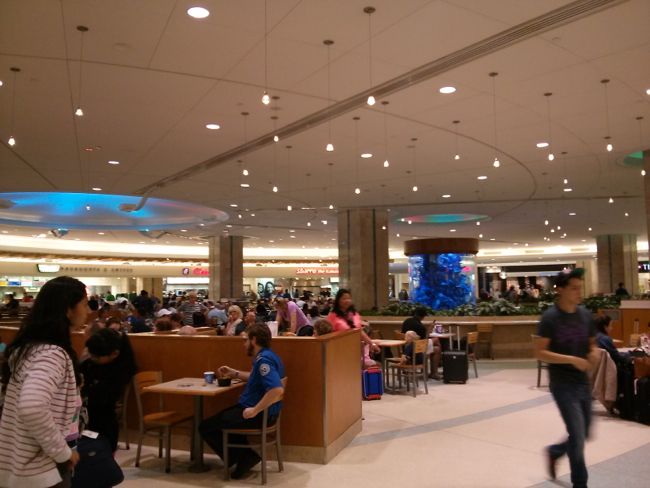 .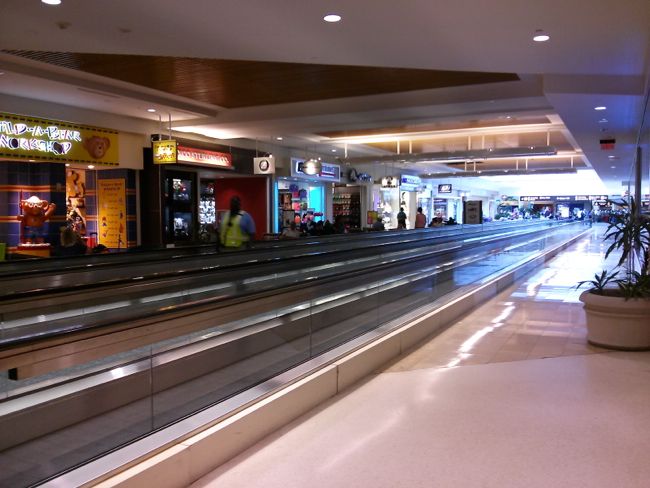 I then headed through security. Even with my priority AAccess it was still chaos. Mainly due to the fast track sharing the same lane as the crew security, and due to them having priority it was a case of constantly being at the end of a queue. I'm not sure I've ever flown from MCO where security wasn't anything but packed.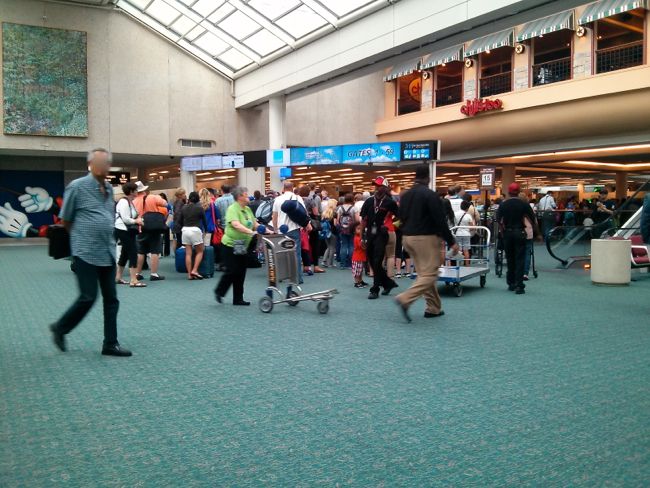 Once through it was on to the monorail and I grabbed a burger...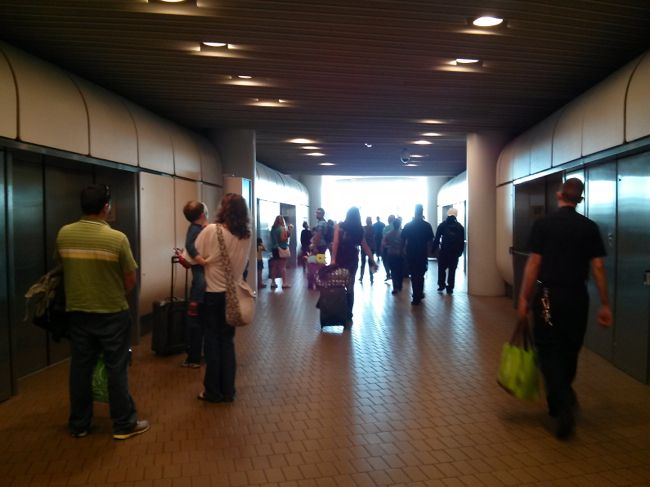 .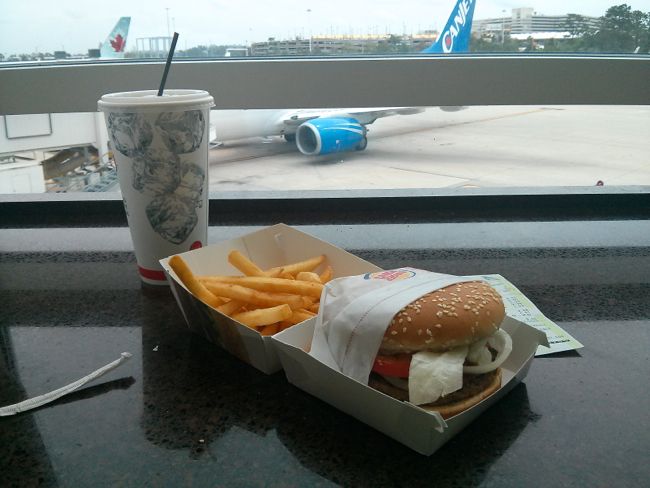 With a view.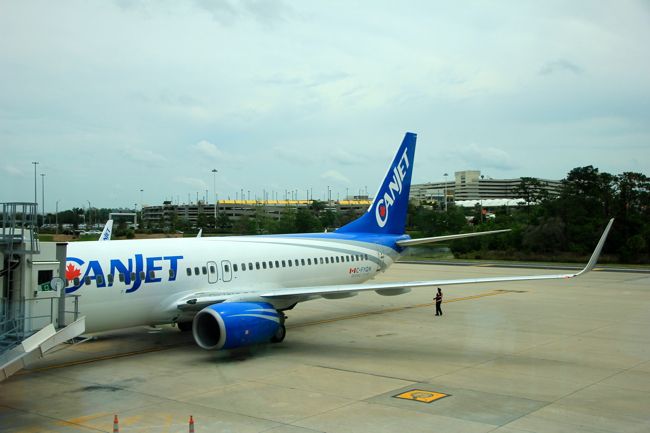 .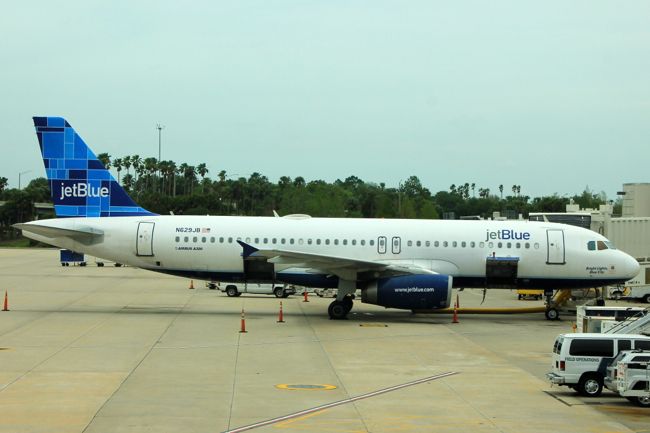 After I had finished, I made my way down to gate 15 to find 757 N680AN waiting for me - with winglets.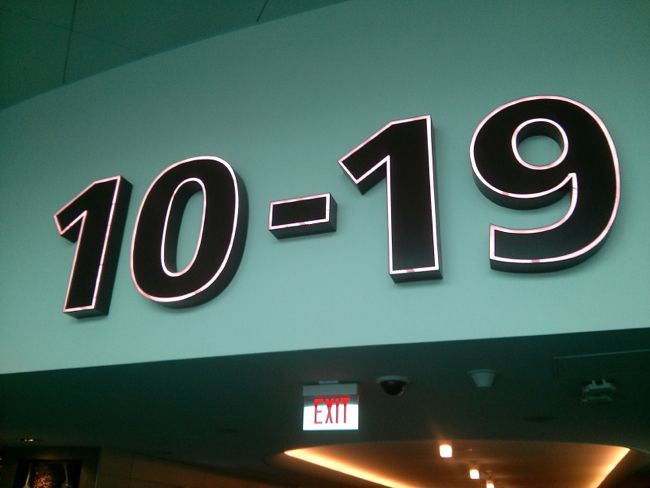 .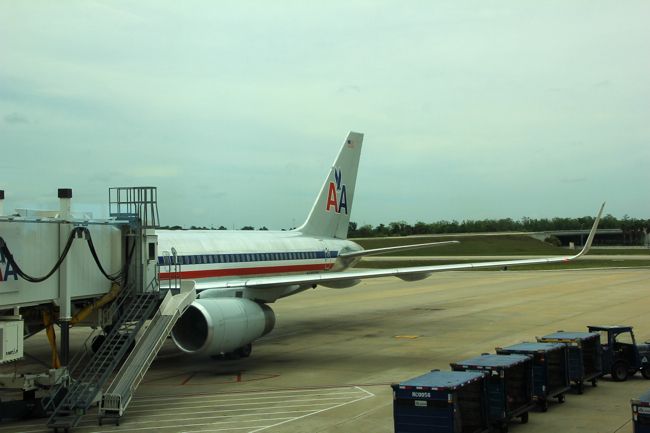 .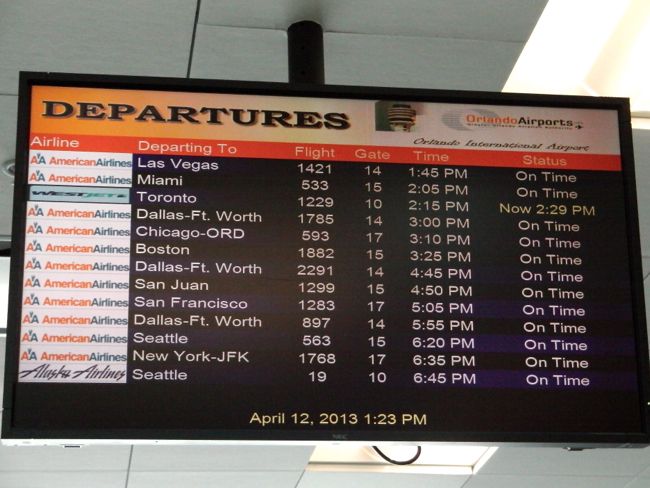 I had a bit of a look around this area to see what else was around. Not a huge amount really, so I sat back down and waited.
Boarding was called at 13:30 and I was one of the first to board this full flight.