Hi everyone!
Being an AA Frequent Flyer and Gold member with 50,000 miles to spare, I asked my dad if he could lend me some miles so that I could fly to San Francisco from here in Arkansas to visit my aunt and cousins. I was very happy when he said ok, and I started looking for tickets immediatly.
Now, I'm not the kind of person who wants to reach my destination quickly.... Unusual right? Well, if I'm flying first class, I'd like to squeeze in as many flights as possible, to maximize the experience. While booking my tickets, I had a XNA-ORD-SFO option, and a XNA-ORD-LAX-SFO option. Most sensible people would choose the former, and being an aviation fanatic, I chose the latter!
I was especially excited for this trip because it would be the first time flying alone for me (without any parents around). As mentioned before, it was in first class too, so I was really excited for this trip!
The day of departure came, June 19th, 2013. These were taken after going through security at XNA (which is a very nice airport, by the way).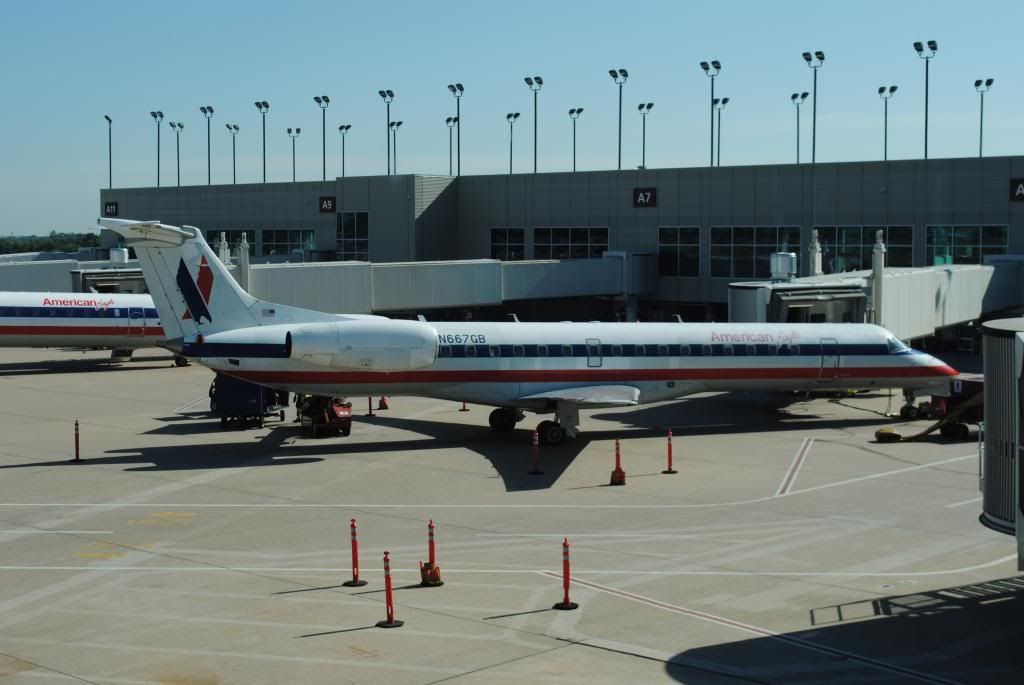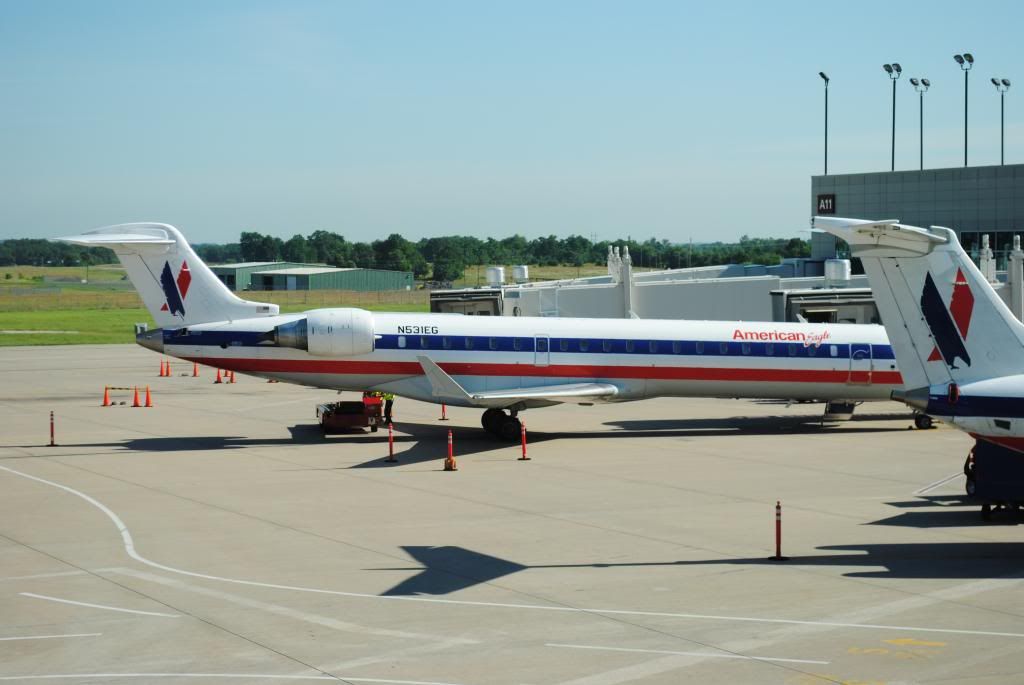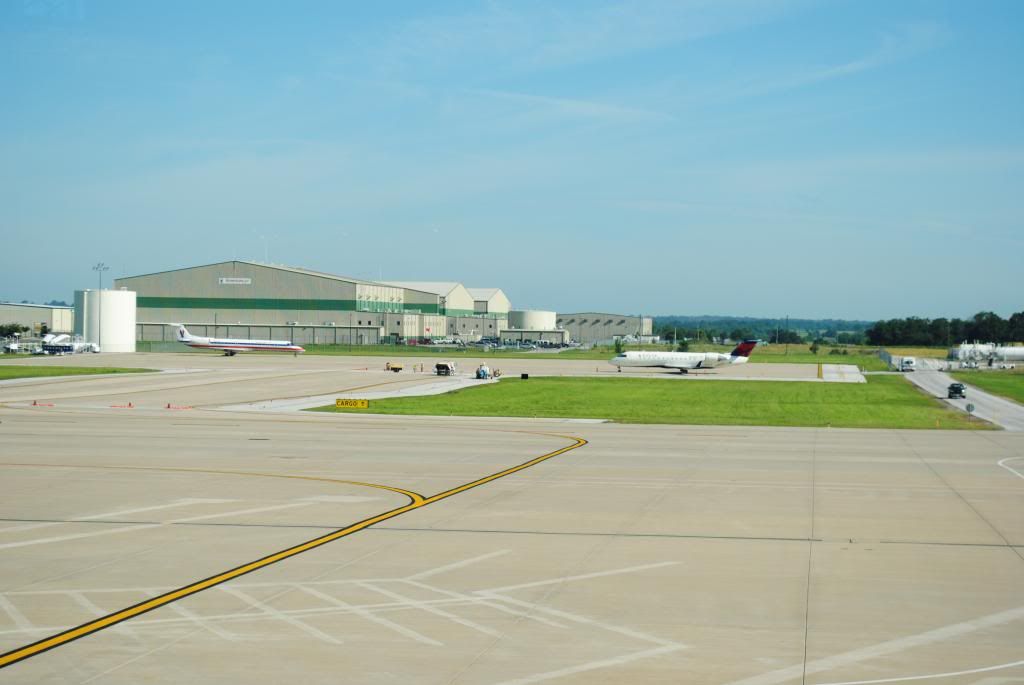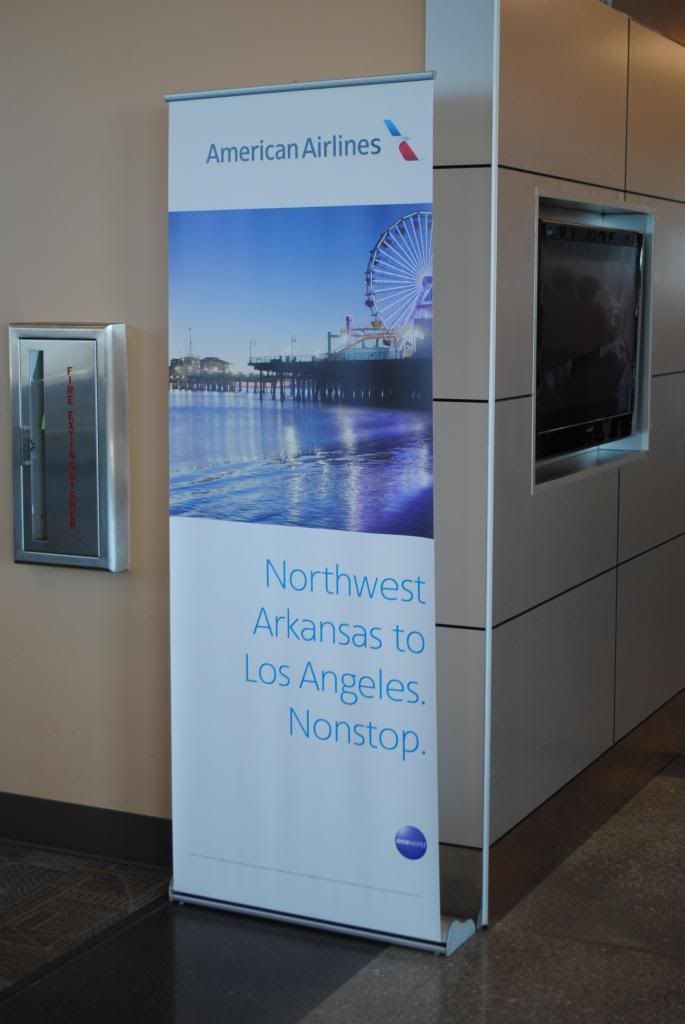 Funny... I could have taken this and gone XNA-LAX-SFO!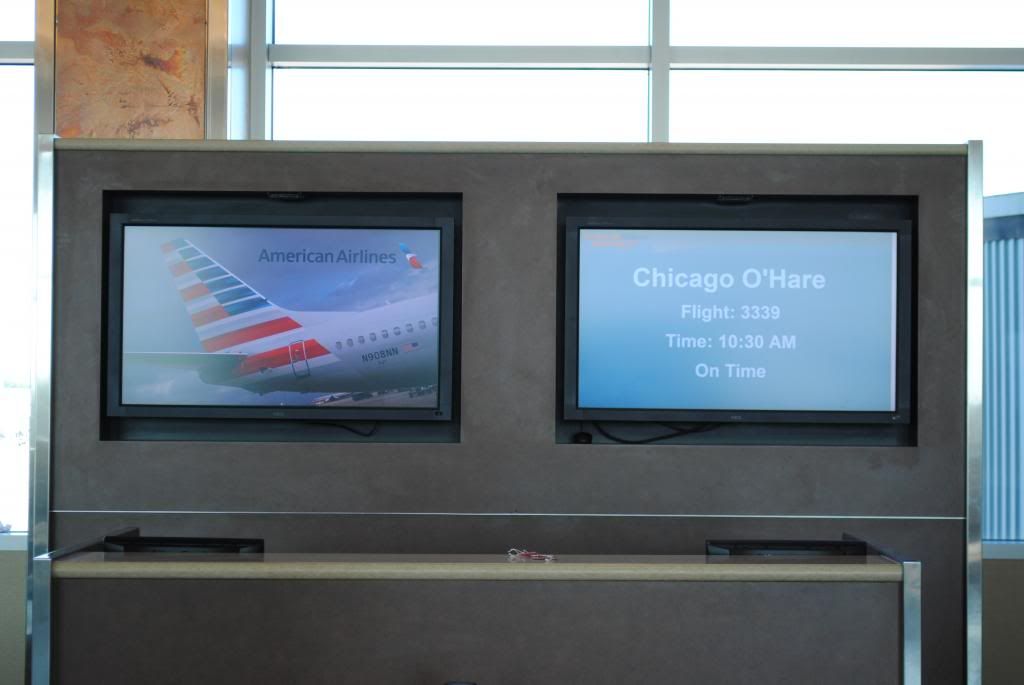 My flight, which was unfortunately an ERJ-145 with no first class.
Taken shortly before boarding.
Quick view of XNA's arrivals
.....And departures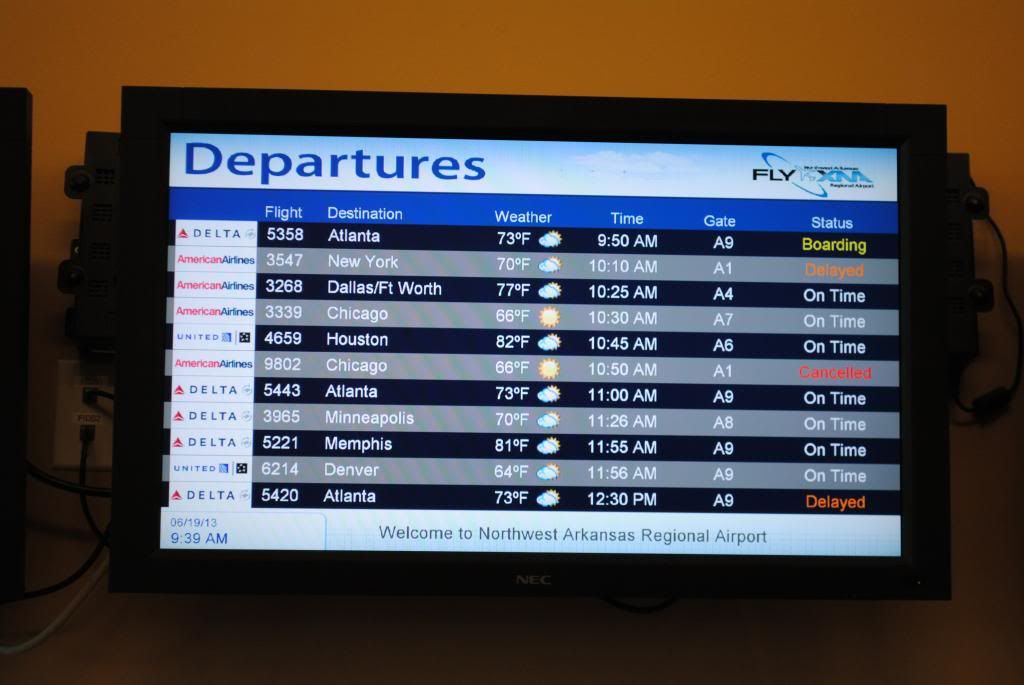 Another view of the secure area here at XNA, taken from Gate A7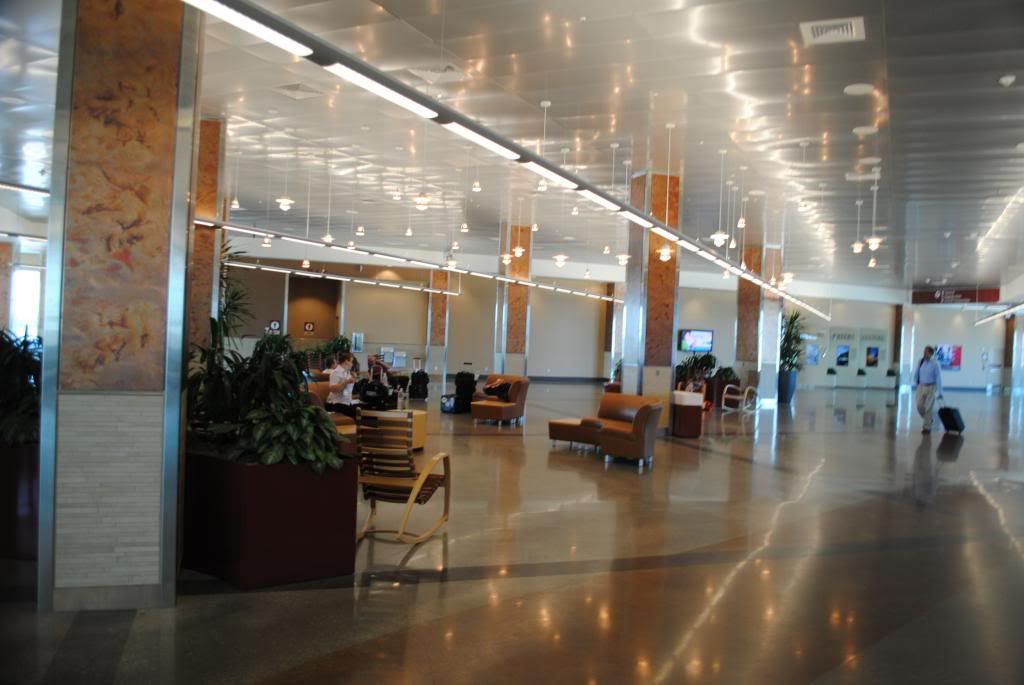 E135 shortly before heading to LGA.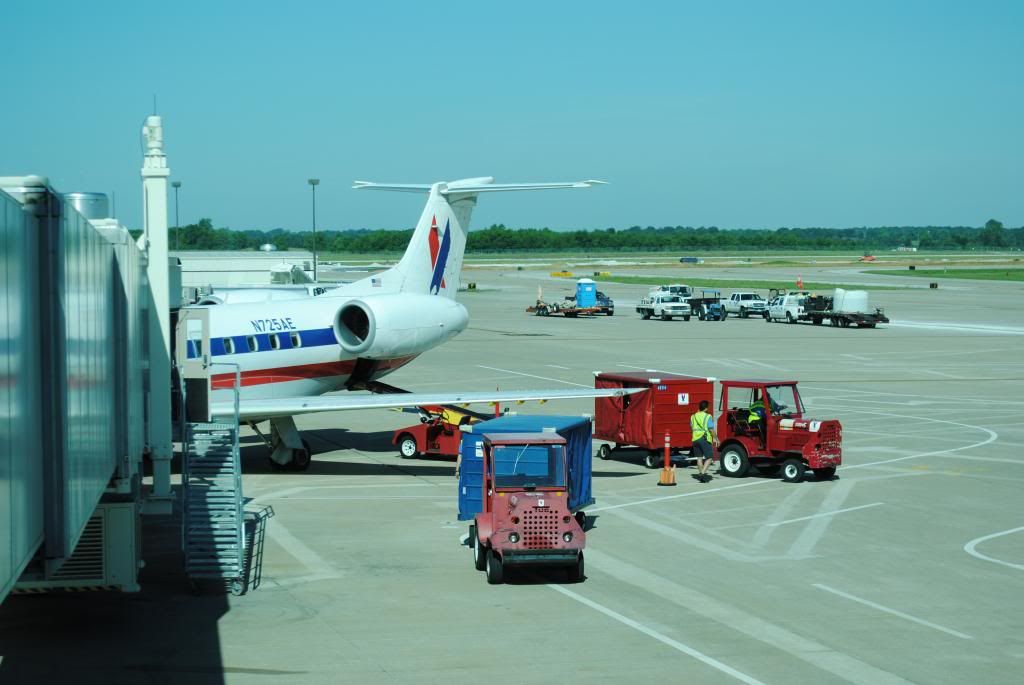 View of the terminal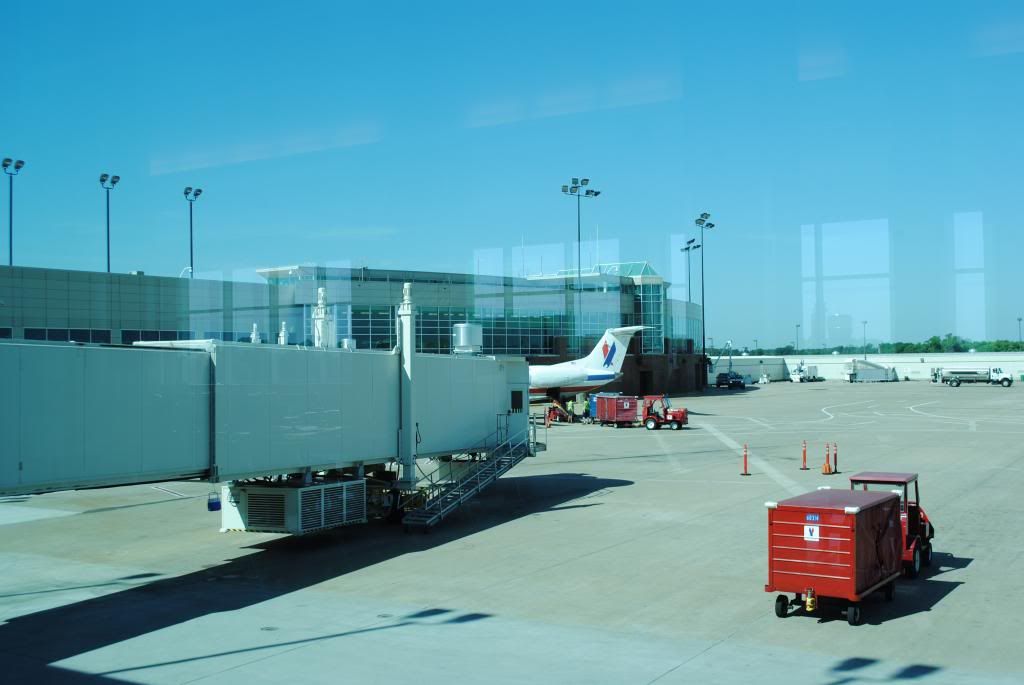 UAX arriving from ORD (I think).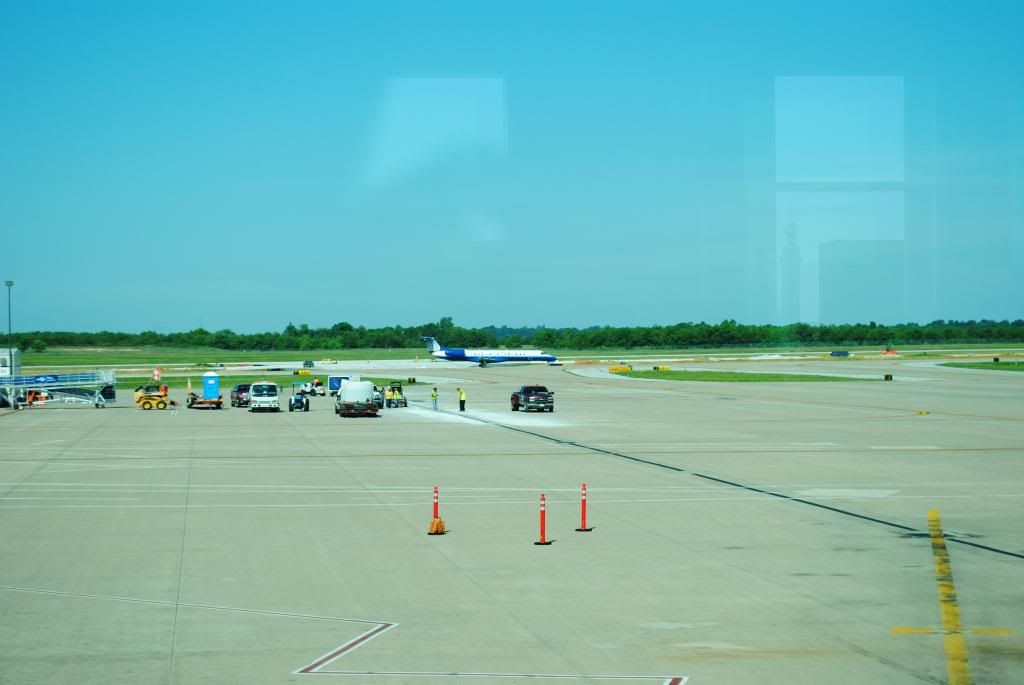 My flight arriving from ORD.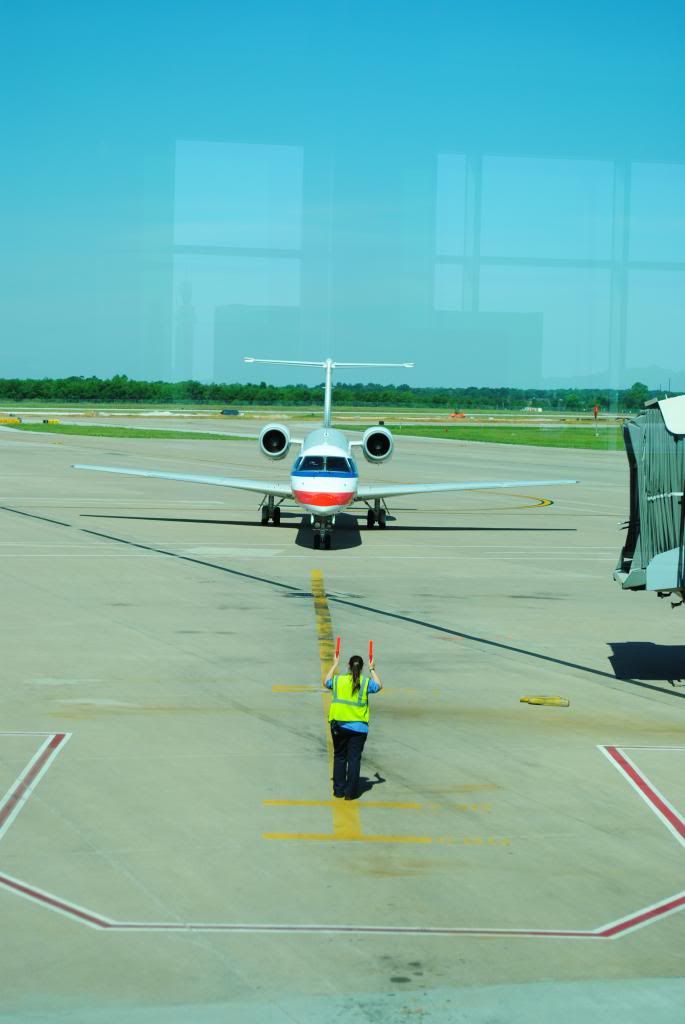 It is N643AE, the 200th ERJ-145 delivered to American Eagle.
We then boarded!
Airline: American Eagle, "Eagle Flight"
Flight number: 3339
Aircraft: Embrear ERJ-145
Registration: N643AE (200th ER4 delivered to AA)
Flying time: 1 hour 45 minutes
Seat: 8A
Departure Airport: XNA
Arrivial Airport: ORD
Taken from my seat (8A). I loved it because it had aisle and window access.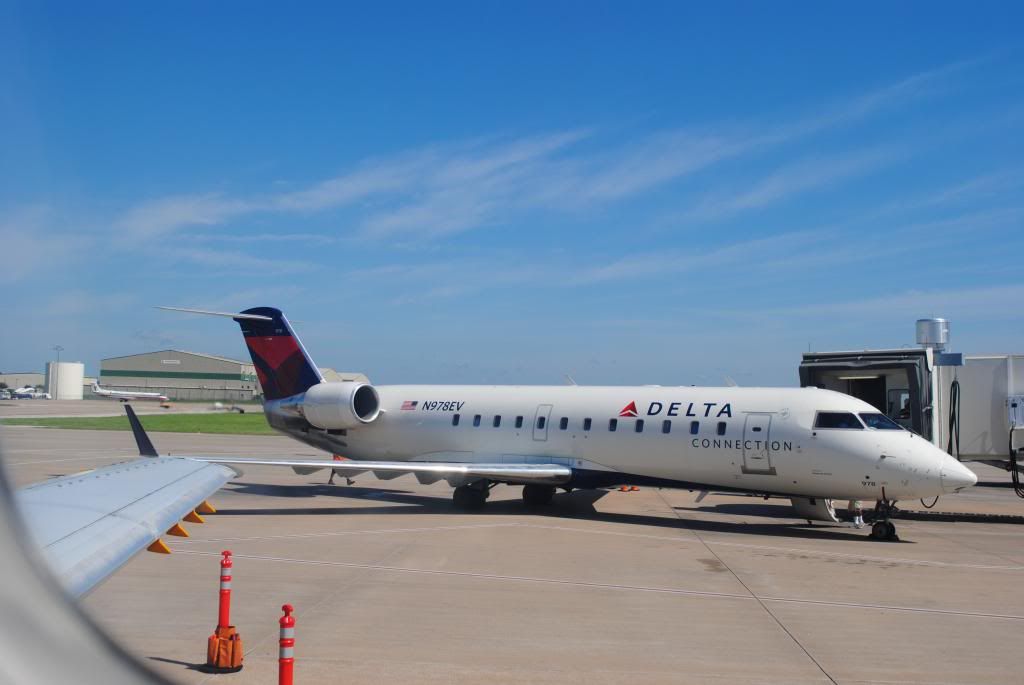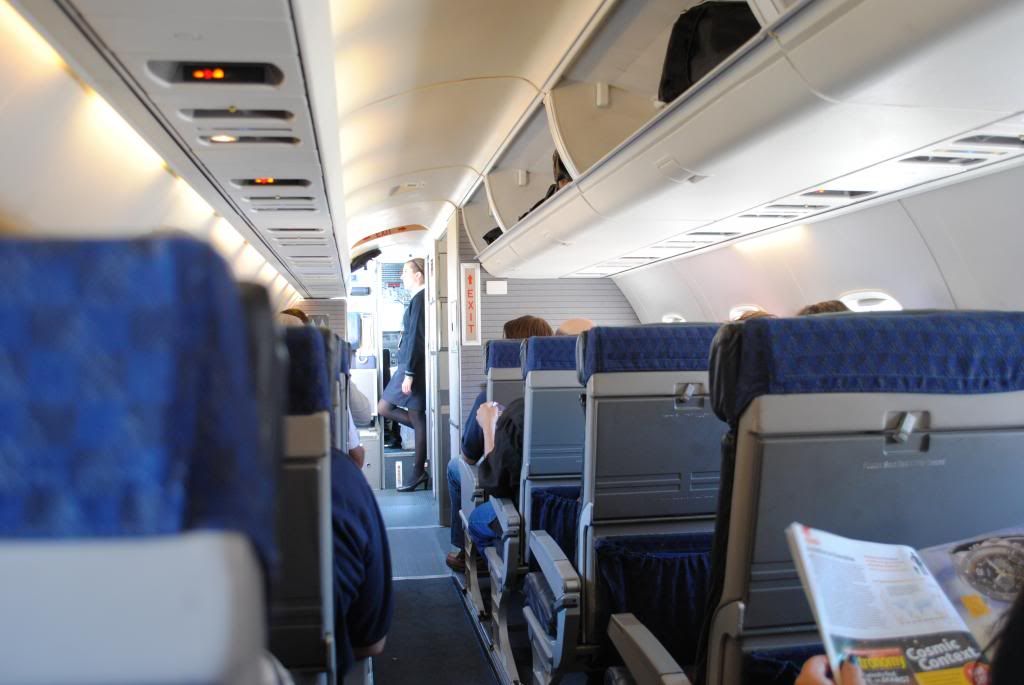 "Eagle flight 3339, cleared for takeoff, runway 17"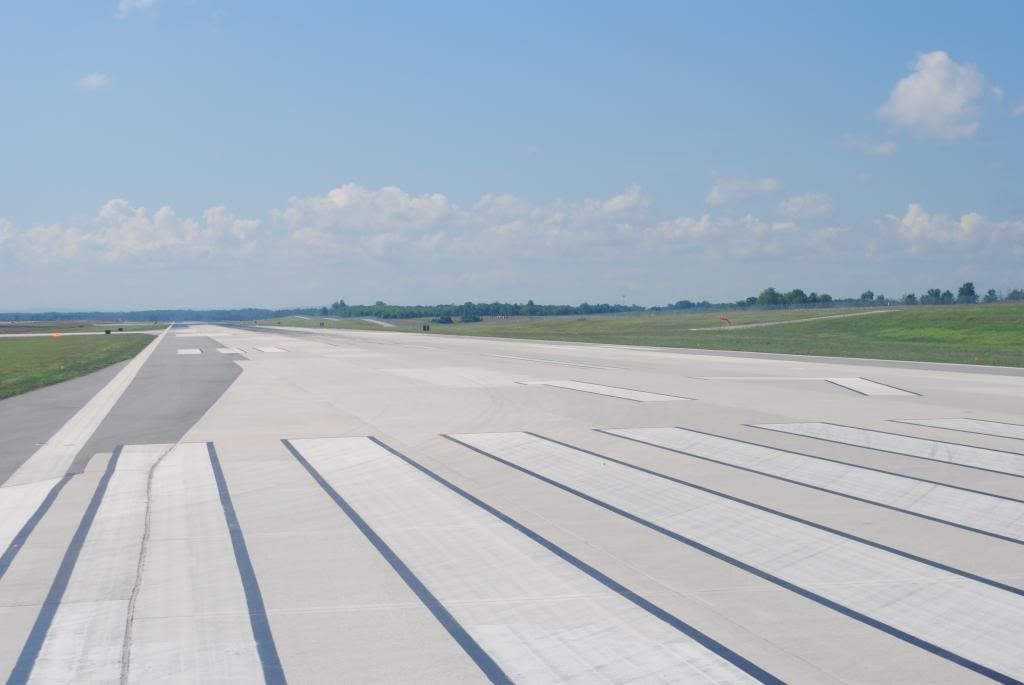 Nice view of XNA:
Always my plane drink:
WN 737 flying below us:
Getting cloudy near ORD: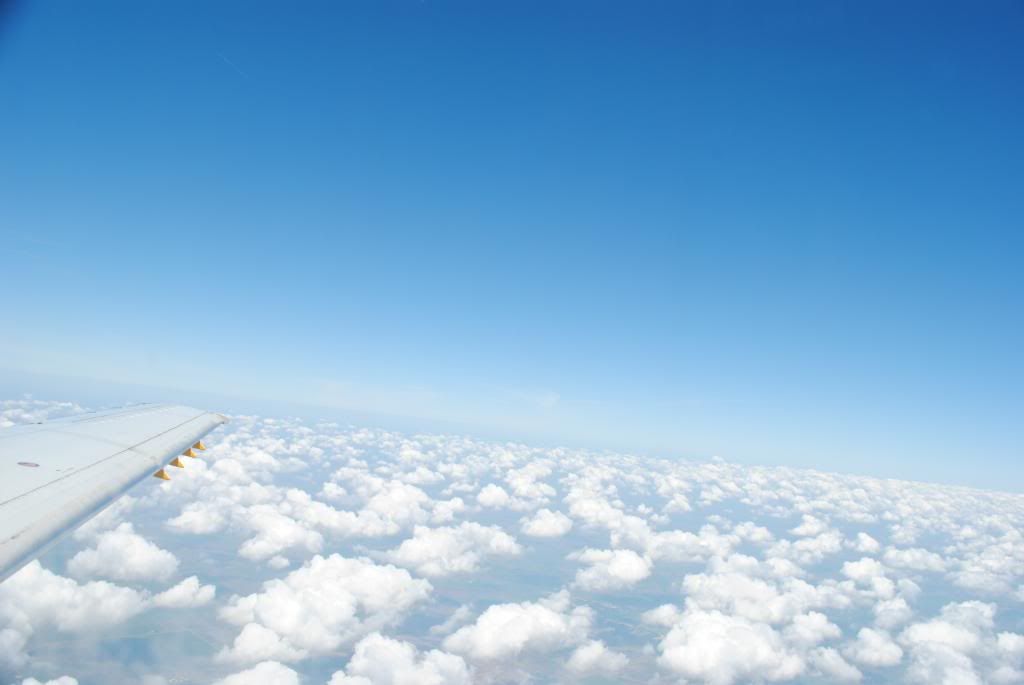 What airport is this?
First glimpse of ORD: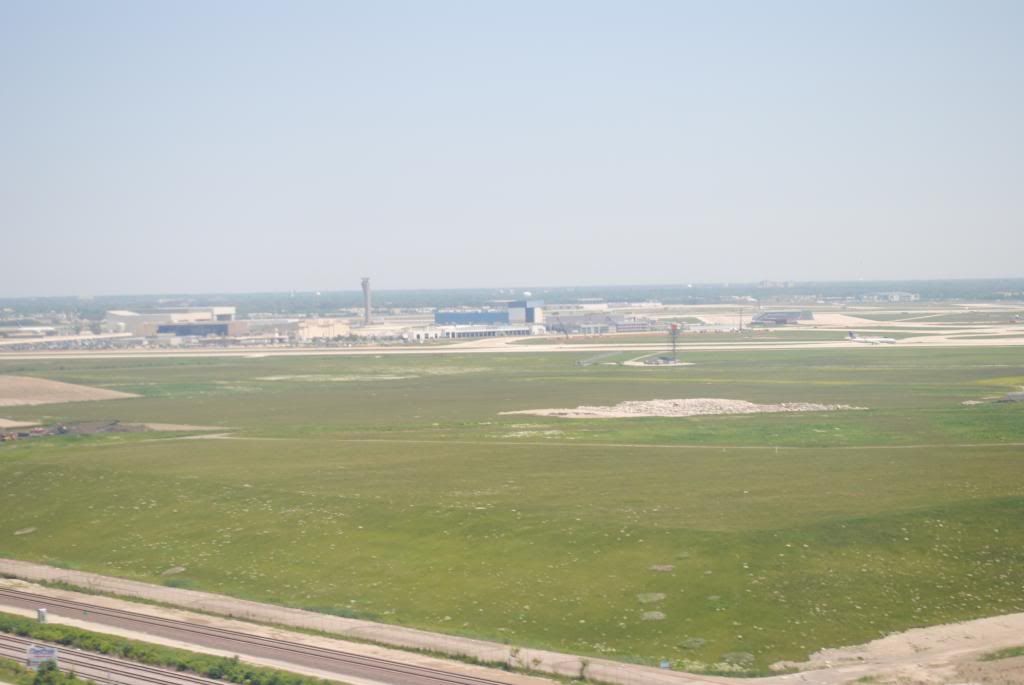 Wow! ANA B777-300ER waiting for departure to Tokyo/NRT.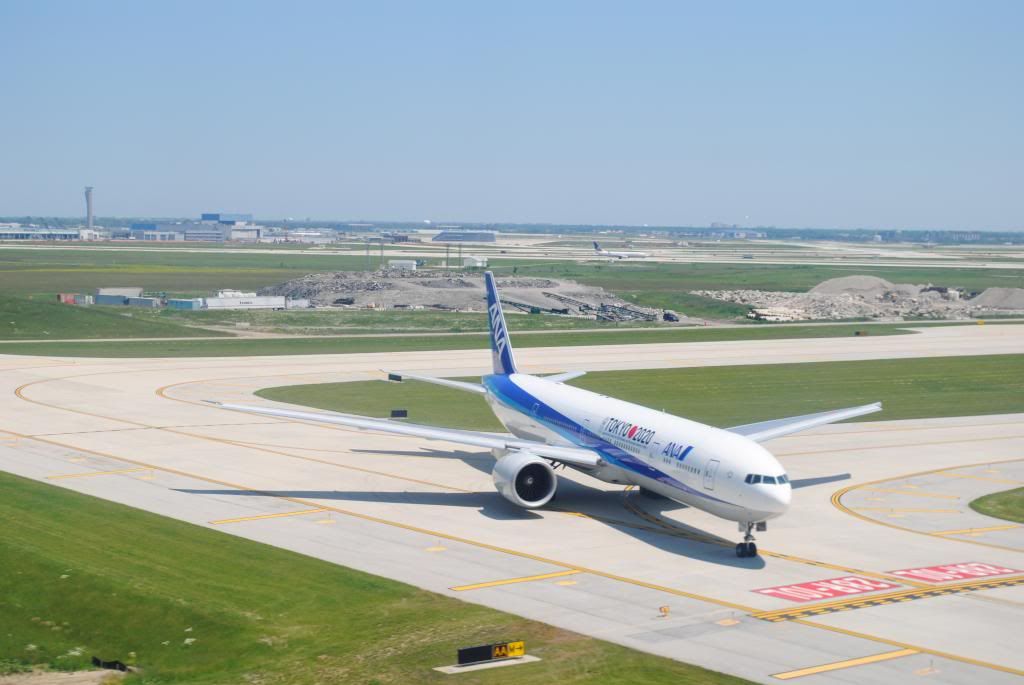 What a great view!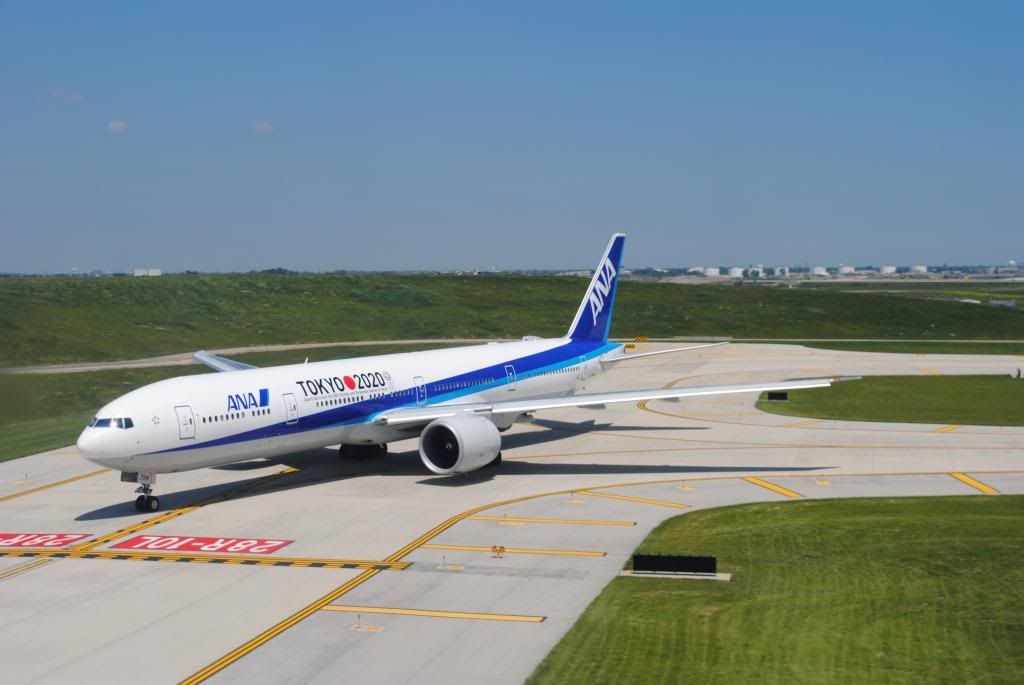 ....And his main competitior, also about to depart for Tokyo/NRT.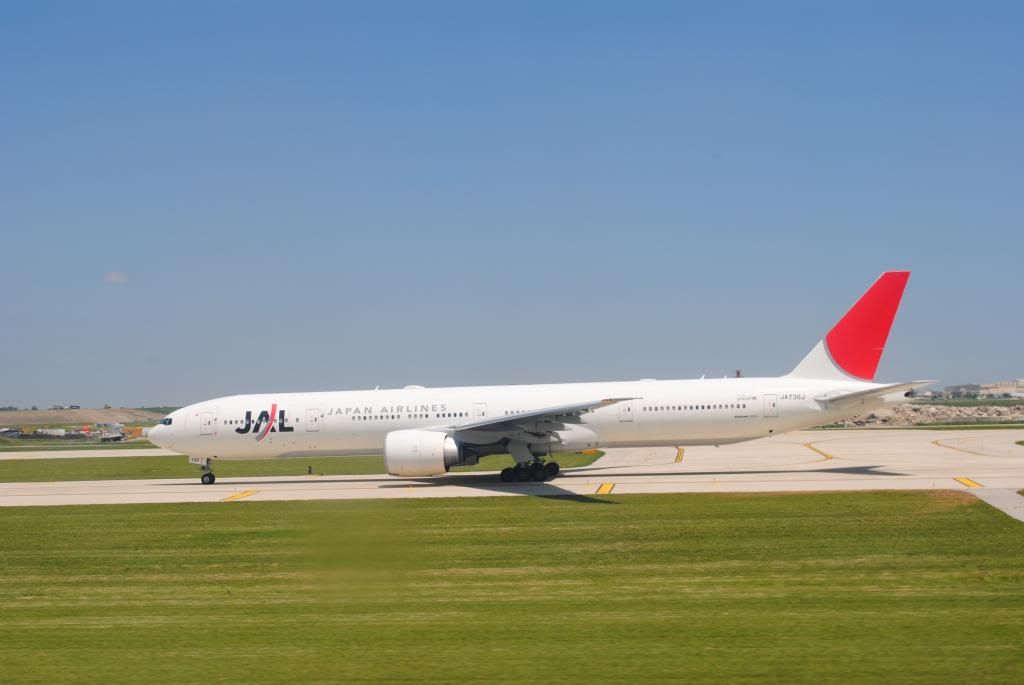 Liftoff!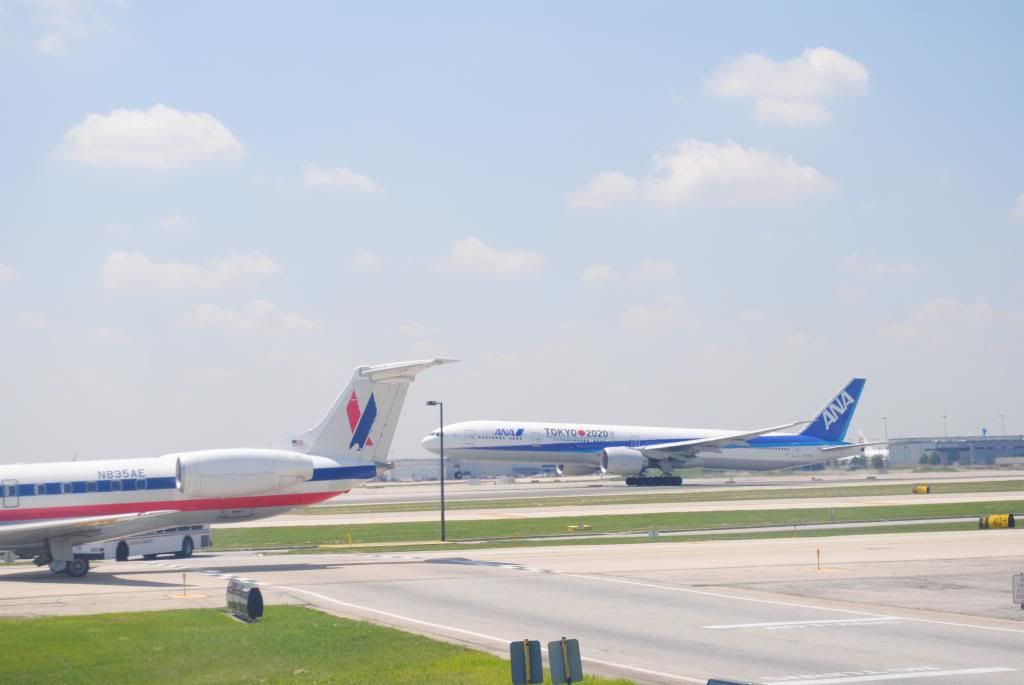 UA city here at ORD: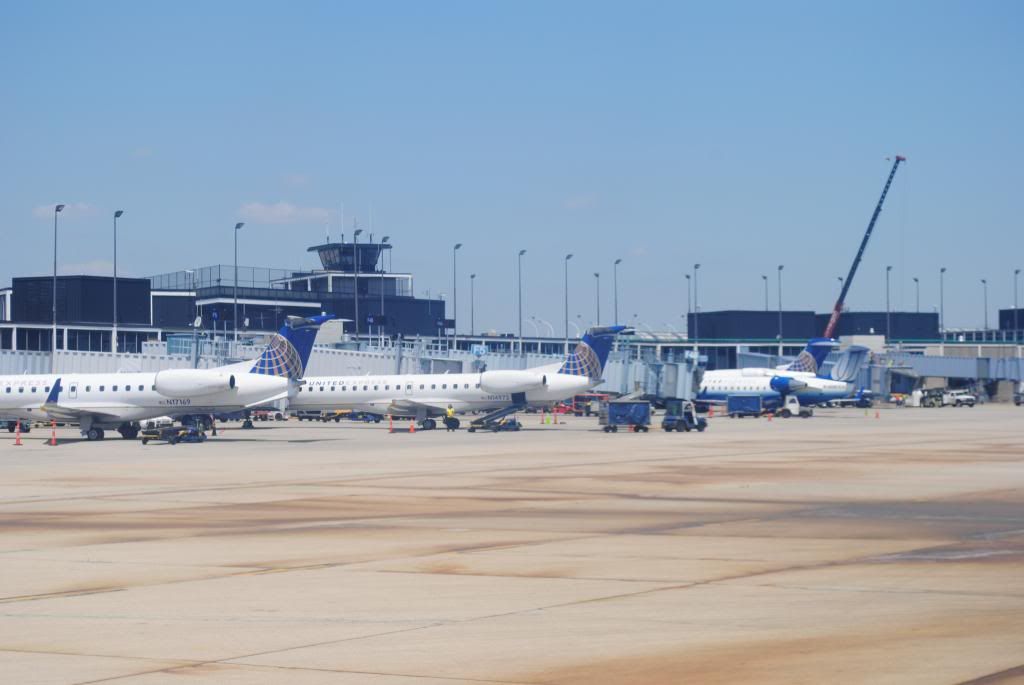 I asked for a cockpit visit upon arrival, and I got one!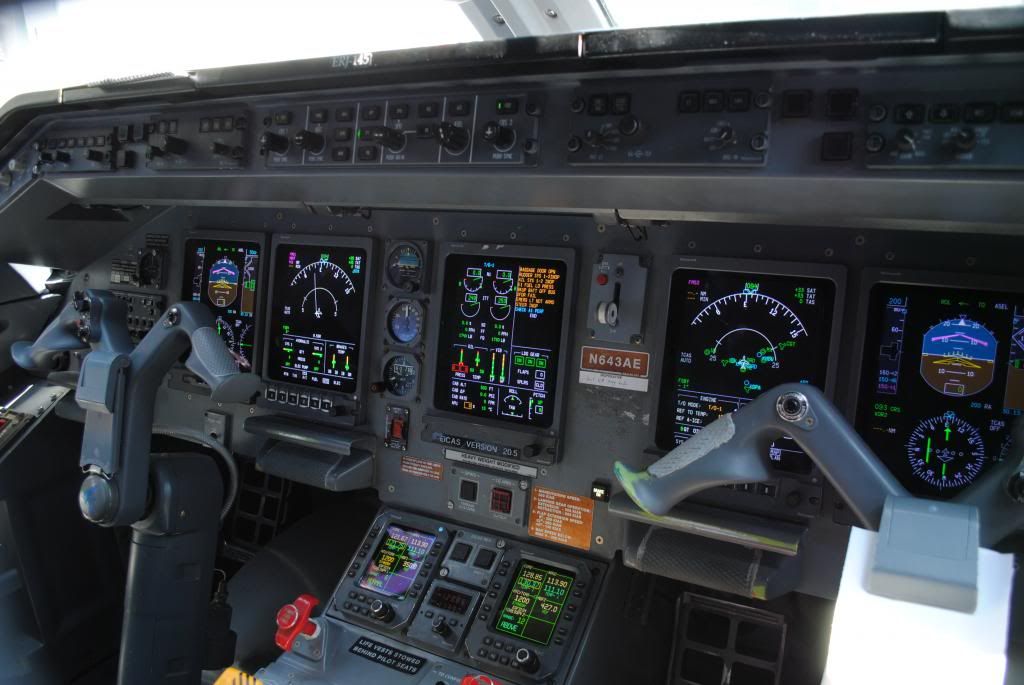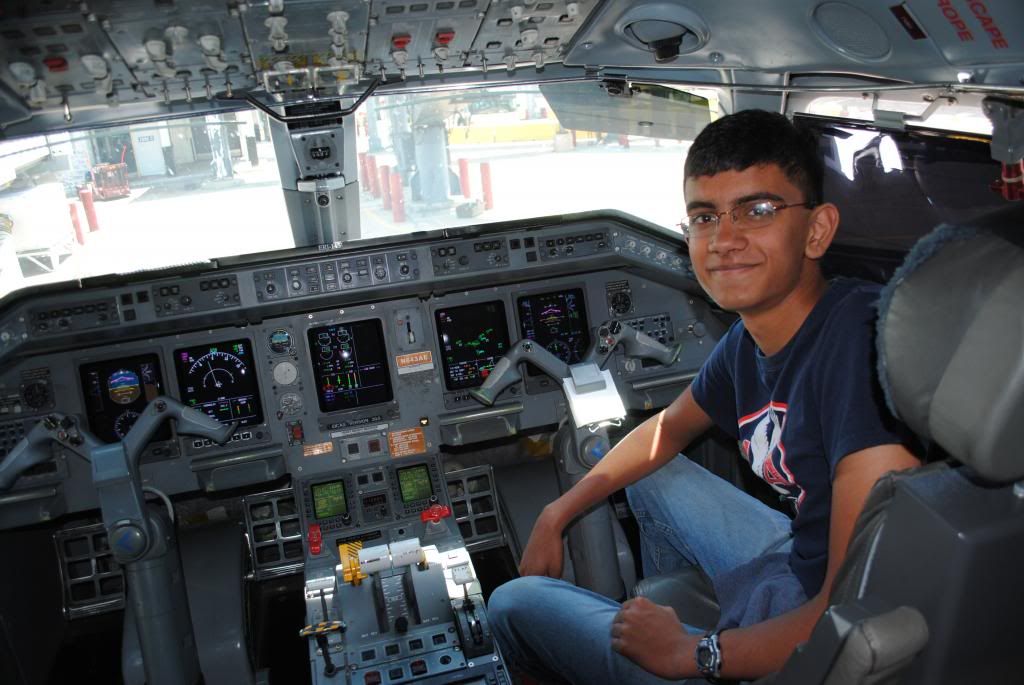 Lower level G gates here at ORD: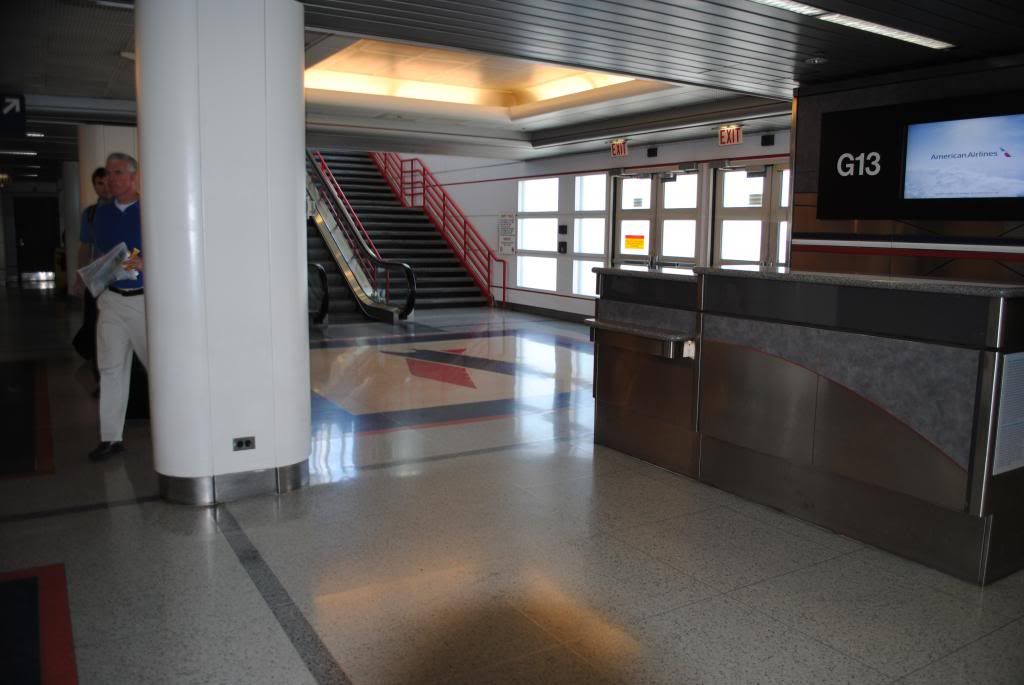 New livery ERJ parked
So many flights!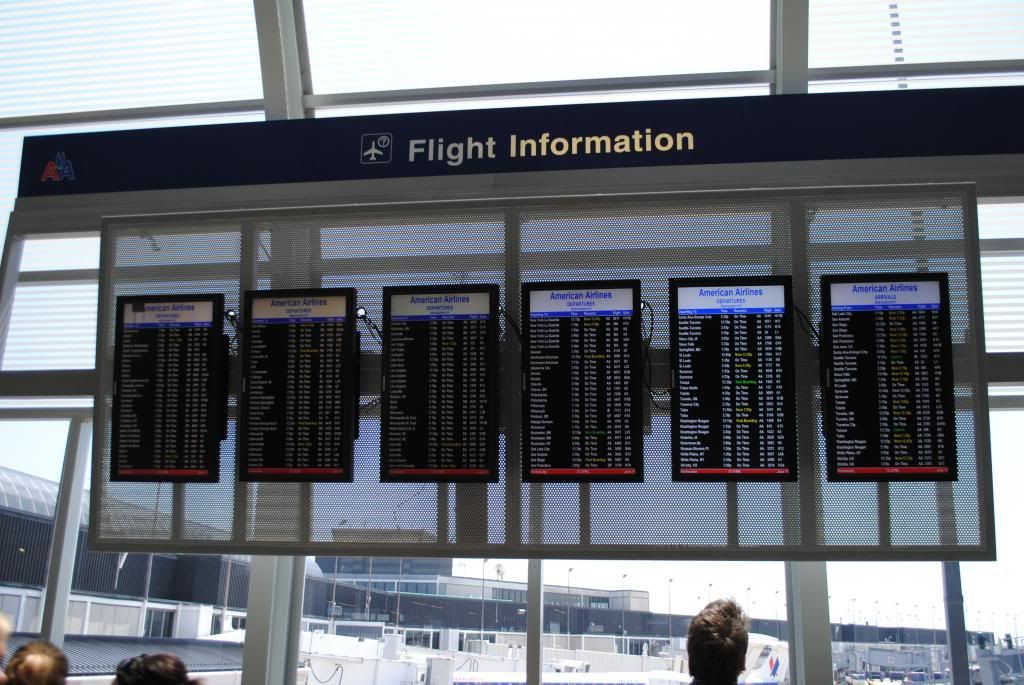 The flag hallway!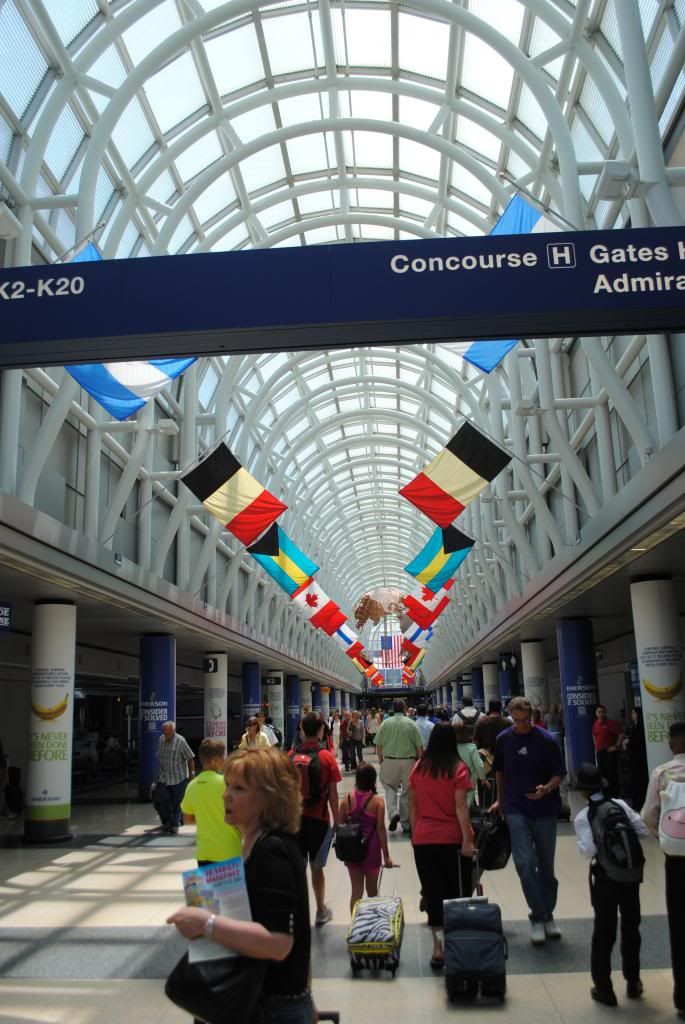 The fork at which Concourse H and K split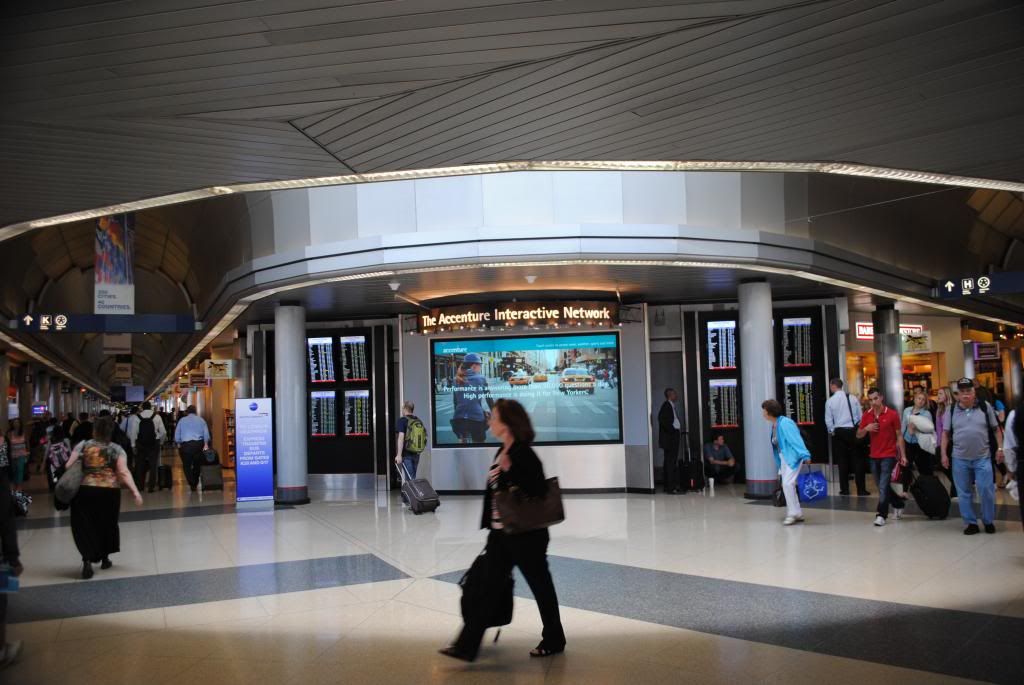 A sole new livery parked among the 'old folk'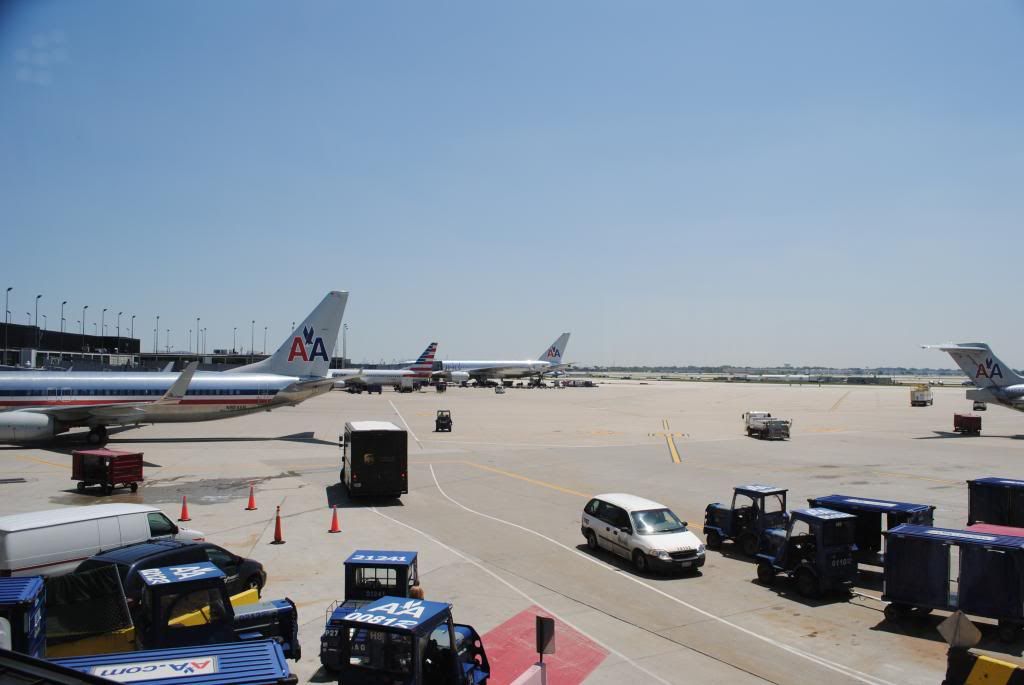 I was hoping to get a new livery for my flight to LAX! I would periodically check my gate (H6) to see if my plane had come.
Three pretty planes in one shot, the new livery 738, Asiana 777-200, and Continental (United) Retro Livery on the 737-800.
AA 153 to Tokyo/NRT at gate K19.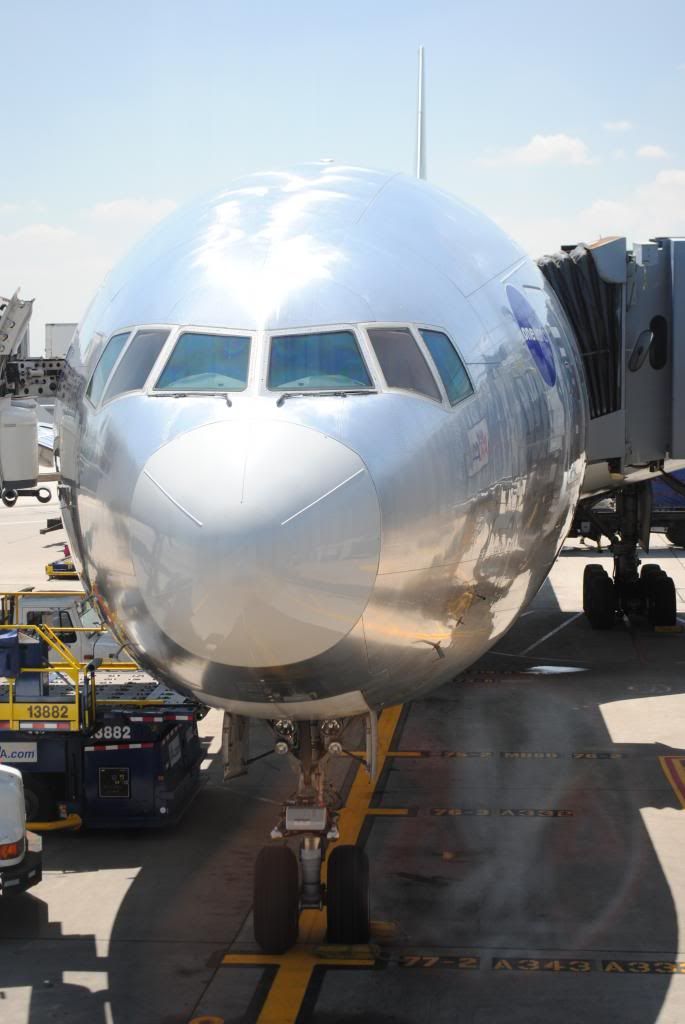 First time ever seeing one of these!!! United 787 headed to probably Houston/IAH.
Loooooong KE B77W taxiing for departure to Seoul/ICN.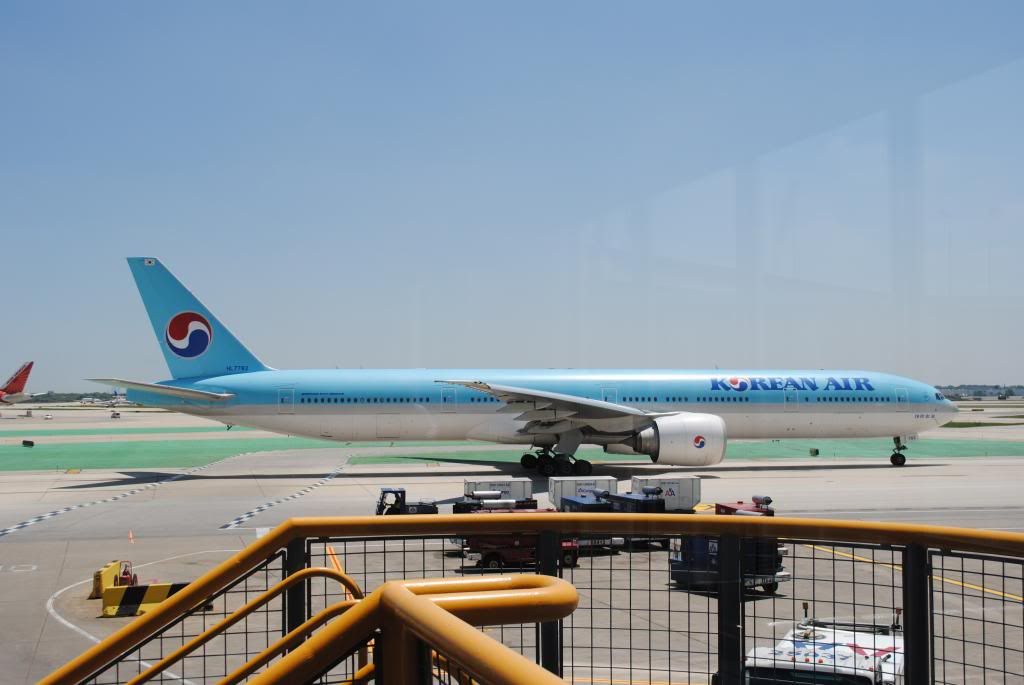 A glimpse of the International Terminal (Concourse M)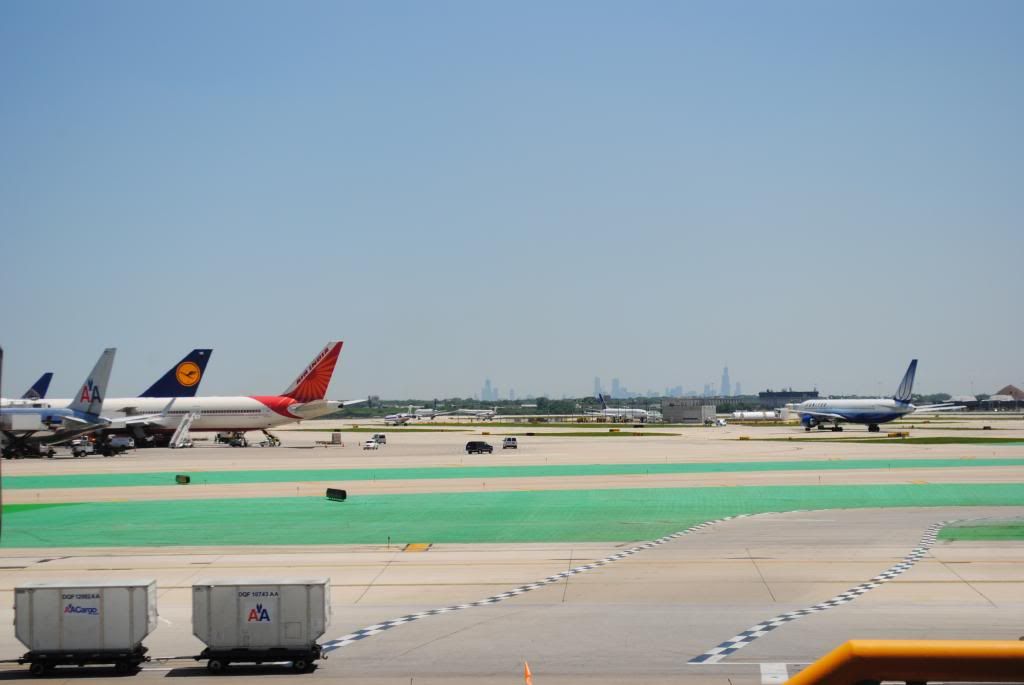 New livery headed to NY/JFK.
Two new liveries with the OneWorld 777-200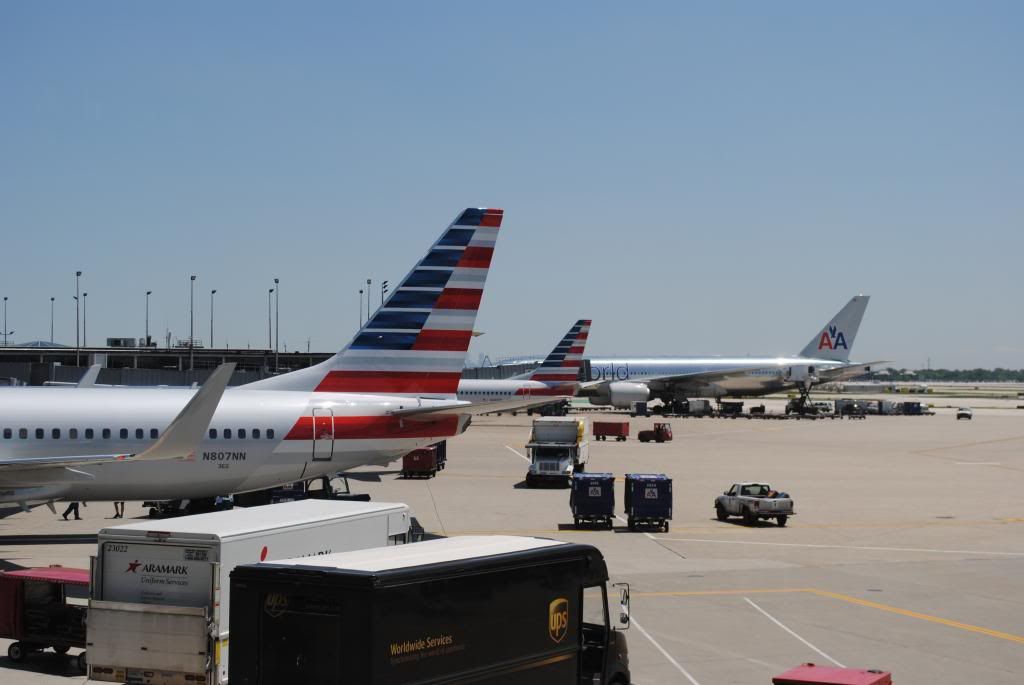 Headed to ANC.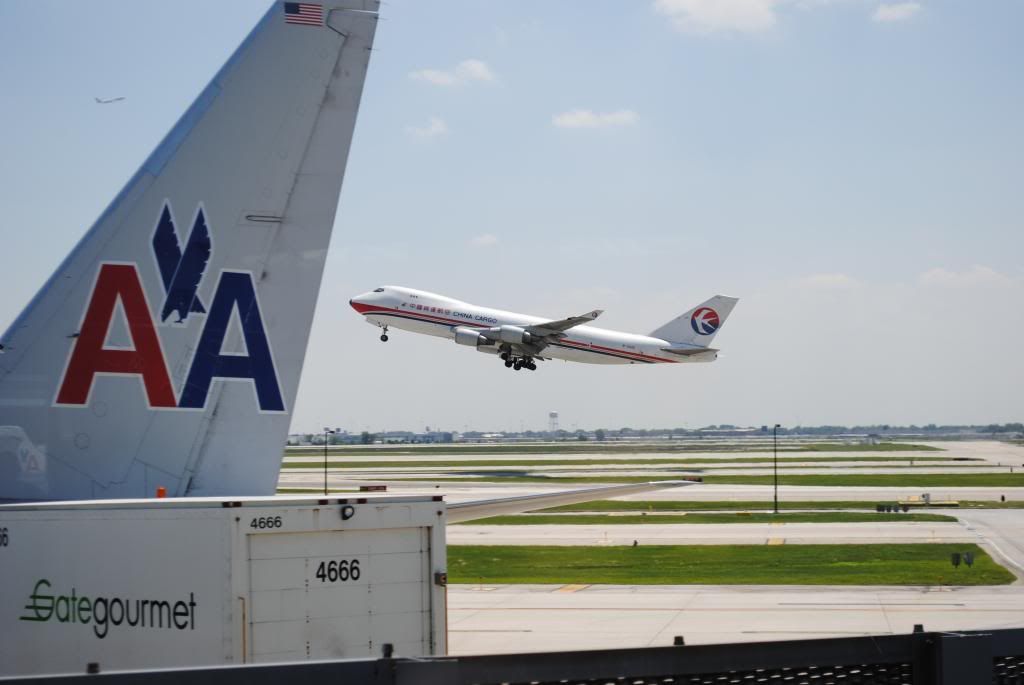 Headed somewhere far away.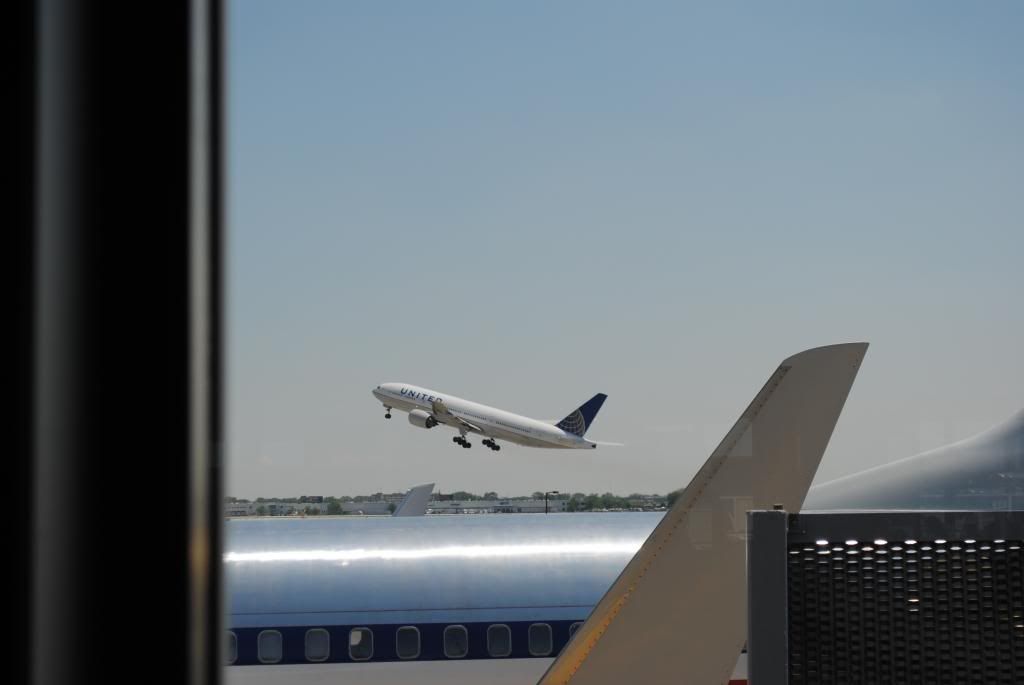 Blankets before being loaded onto another 737 to LAX.
.....And look who came to H6! N989AN, wearing the new livery!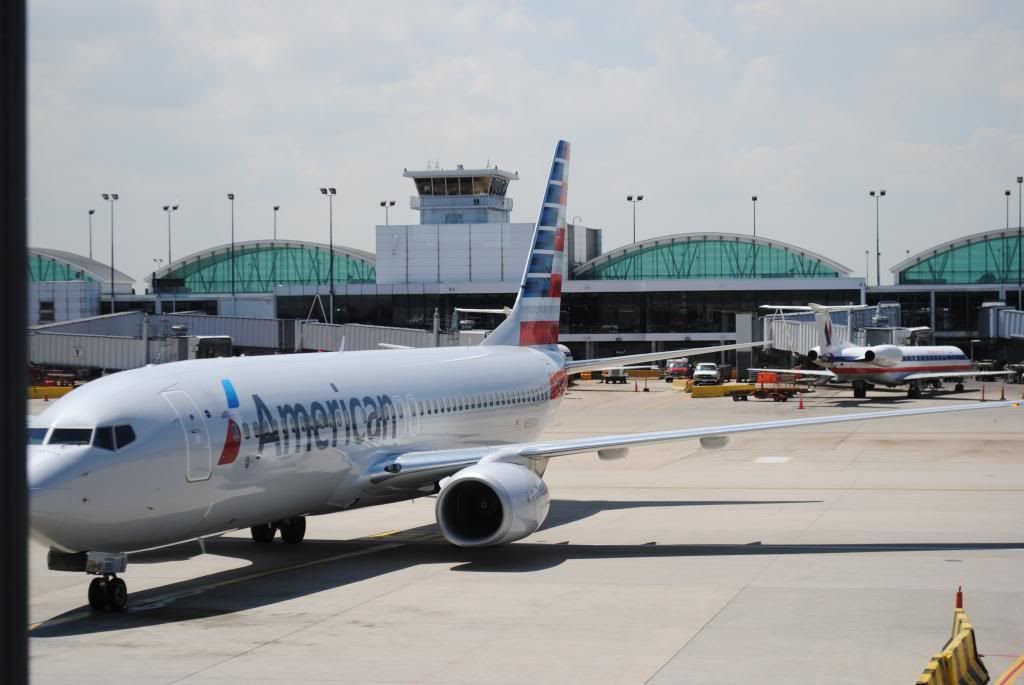 It looks really good in my opinion......I know my opinion is the minority though
While taking pictures of this plane, a pilot nearby came to me and said, "So you like the colors?" I said, "Yes, sir, I think it is a good change..... What about you?"
Him: "Nahh.... The old one was so much better."
Me: "Well, that's what most people think, haha. Are you the pilot of this flight?"
Him: "Nope, I'm deadheading to LAX to pilot a 757, flight 161 to OGG."
Me: "Wow! Cool! The 757 is one of my most favorite planes to fly on."
Him: "Same here.... Too bad they are getting the new livery too." (This was news to me)
Me: "So how did you work your way up to flying the 75?"
Him: "A long time in the Air Force, and then about 10 years flying the 727 for American."
Me: (Total awe) "Wow....."
It then was time to board our flight!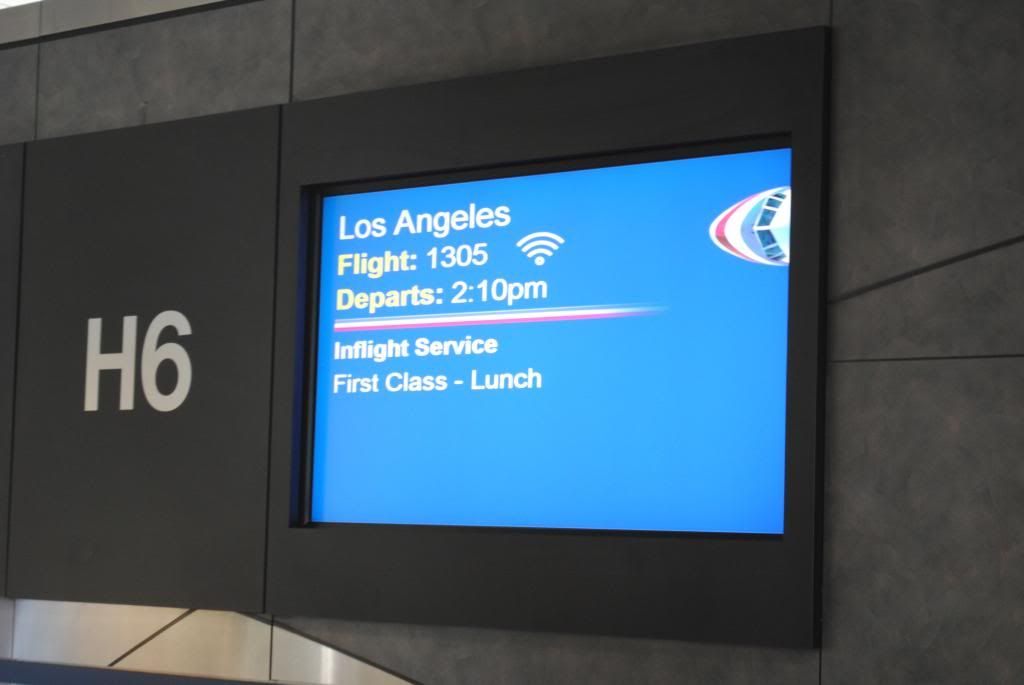 Airline: American Airlines
Flight number: 1305
Aircraft: Boeing 737-800
Registration: N989AN
Flying time: 3 hours 56 minutes
Seat: 4F
Departure Airport: ORD
Arrivial Airport: LAX
I settled into my very comfortable seat, and relaxed. The safety video was played, and we then taxiied by the Concourse M. I, of course, started snapping away with my DSLR, but the FA told me to put it away
. This was the last shot I got at ORD that day, of a Scandinavian A330.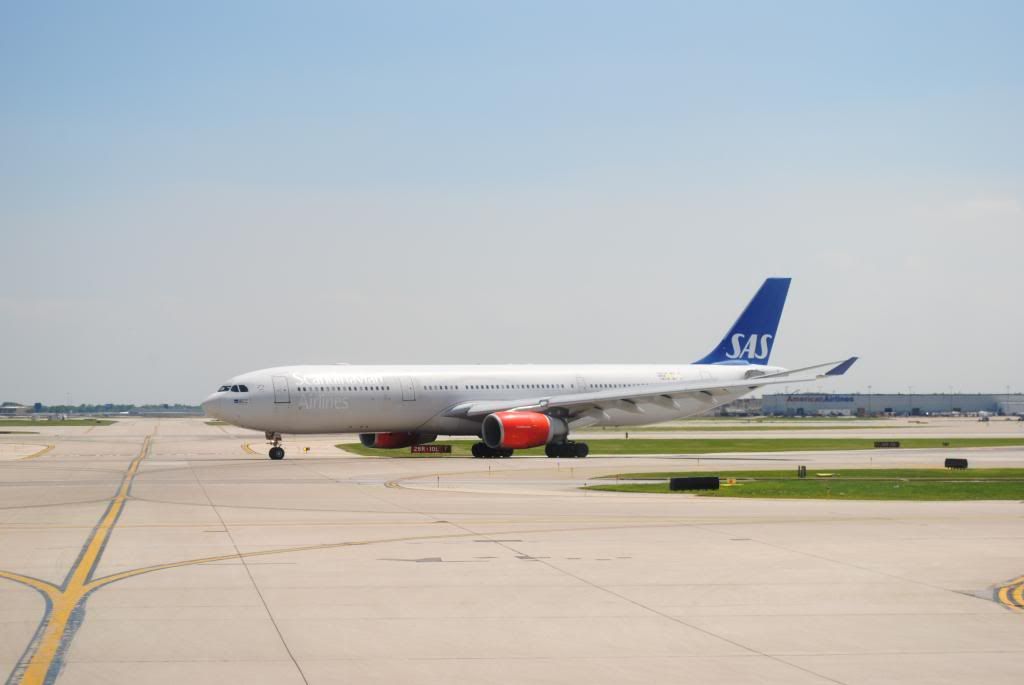 Due to the FA's strictness, this was my next shot (after reaching 10,000 feet).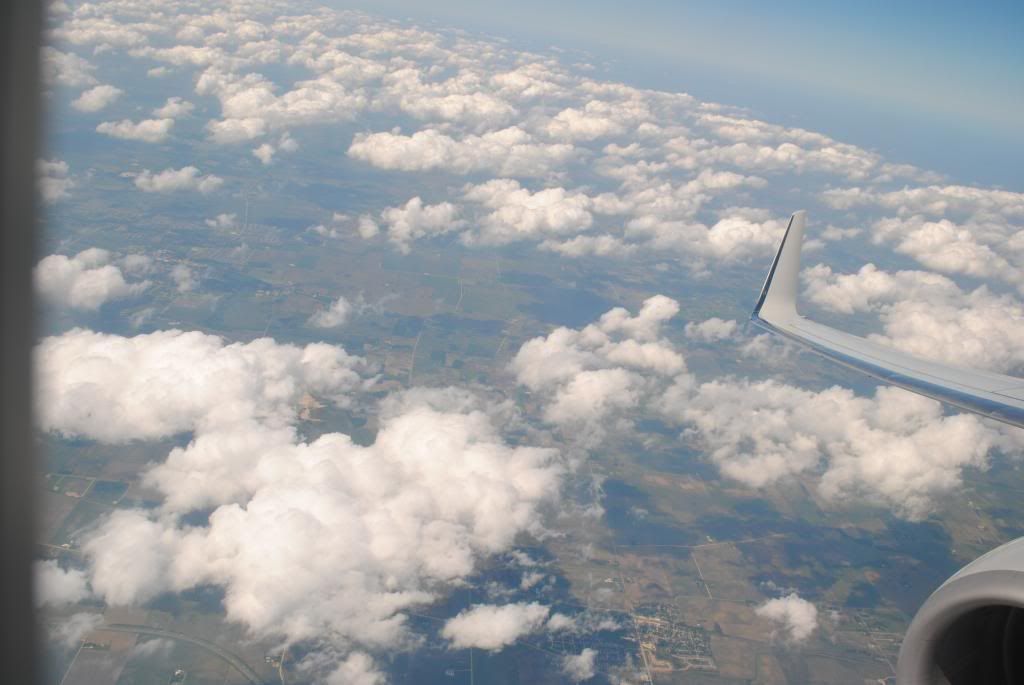 Hot towels were then passed out by the stern-looking FA: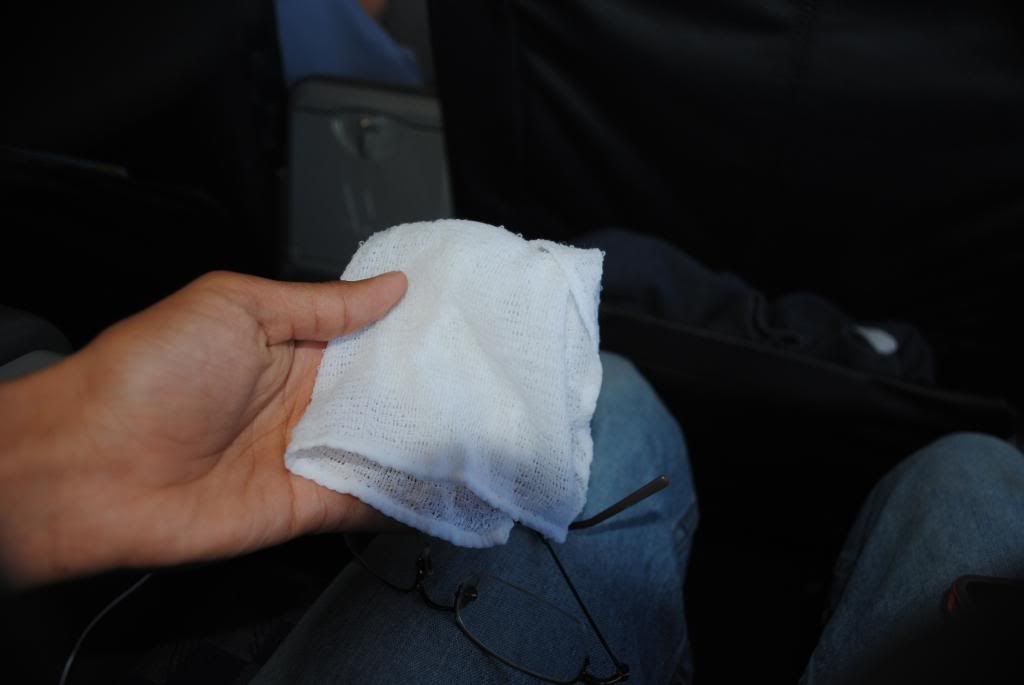 ....Then warm nuts: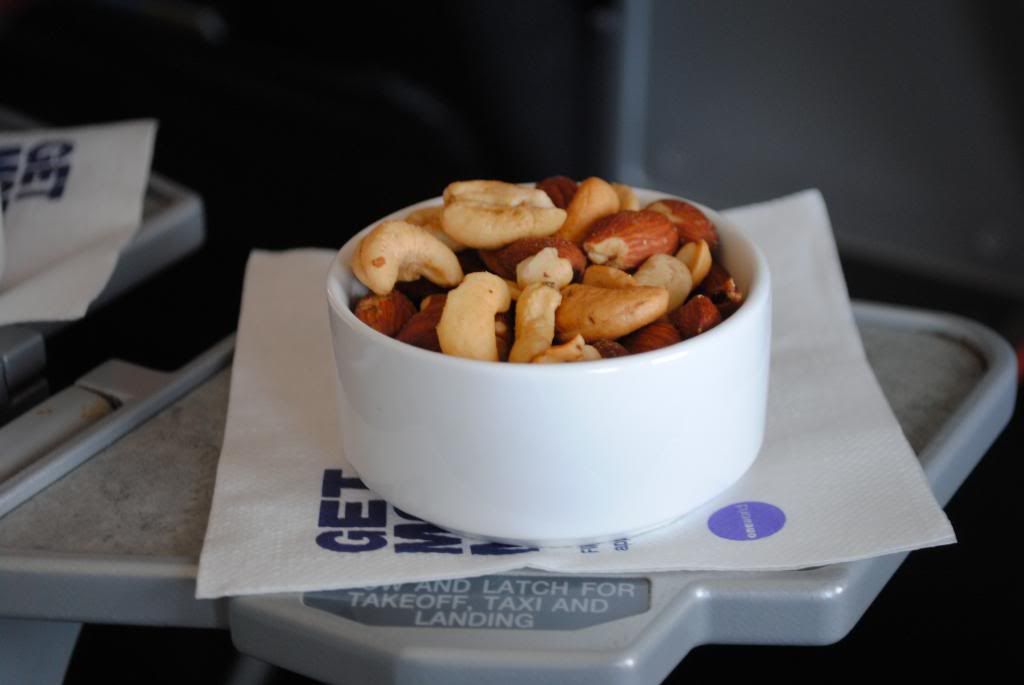 Gotta have the ginger ale: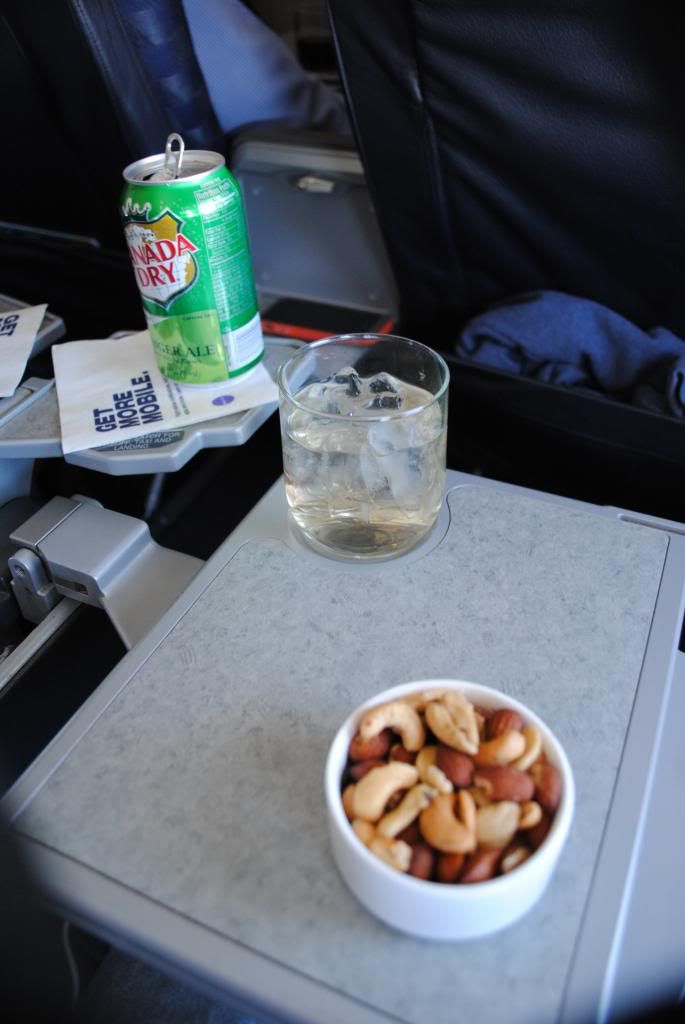 Lunch, which was really good! The hot roll came a few moments later.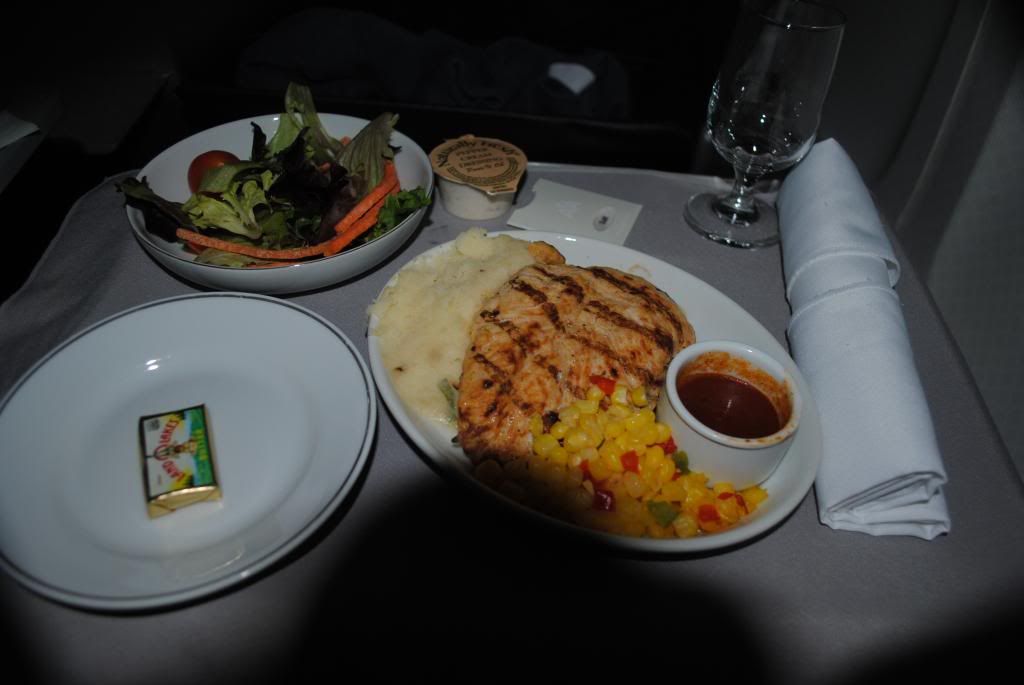 I seriously think AA's cookies in F are the best in the world.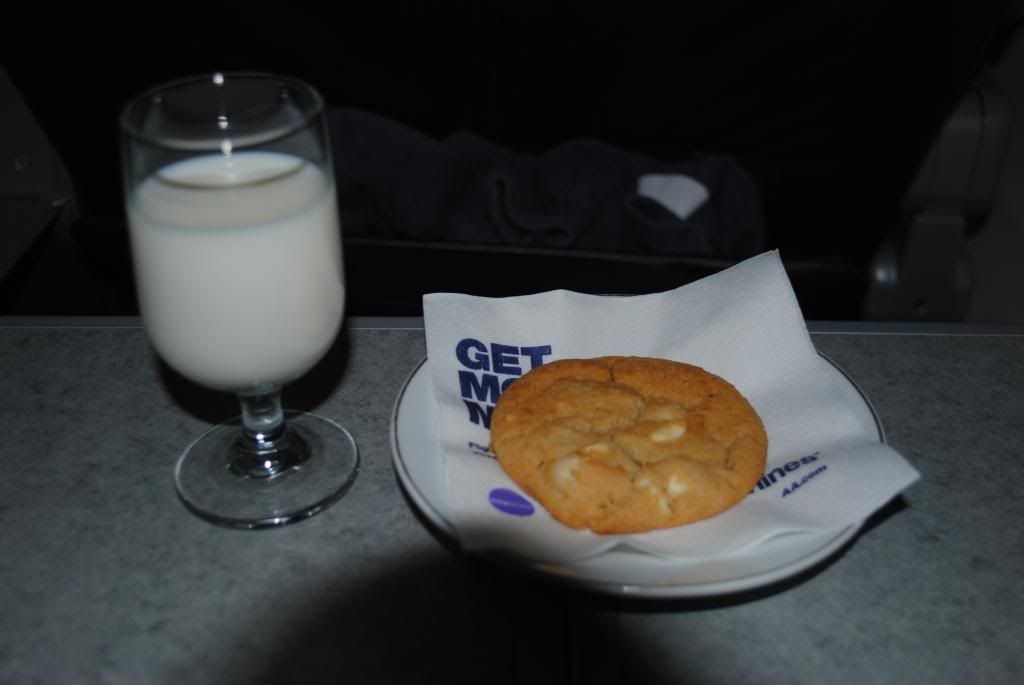 I took a small nap, and awoke to see the Grand Canyon!!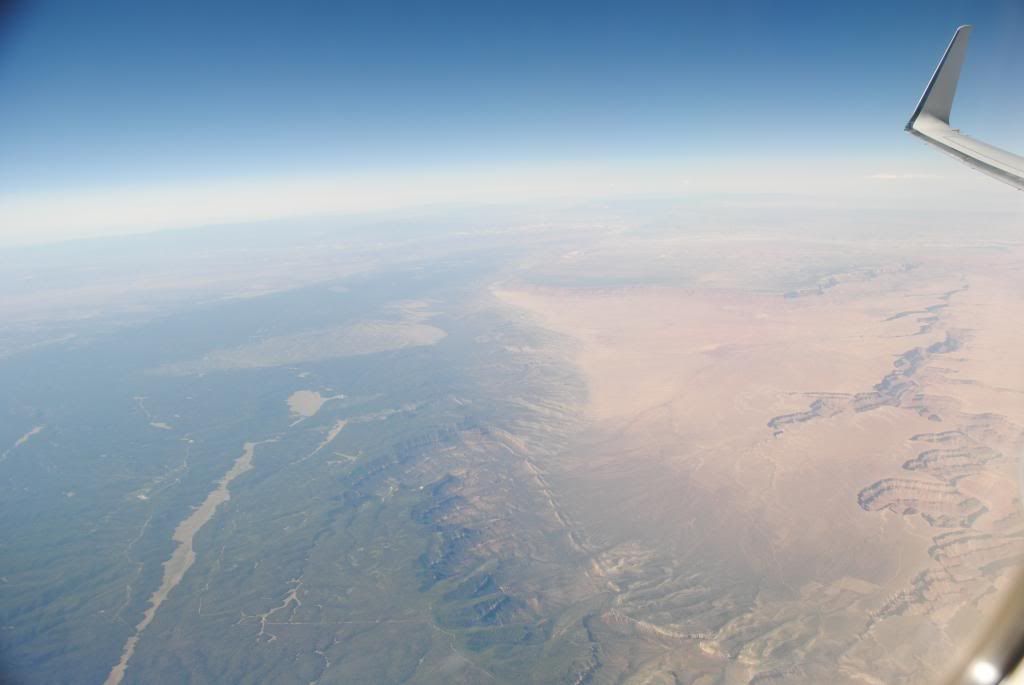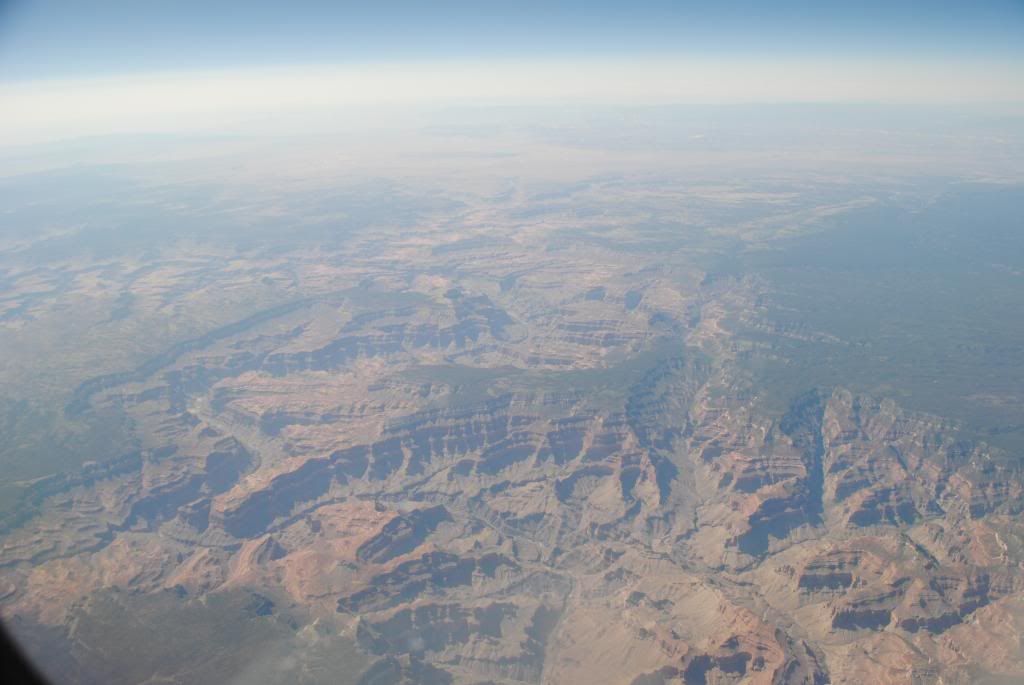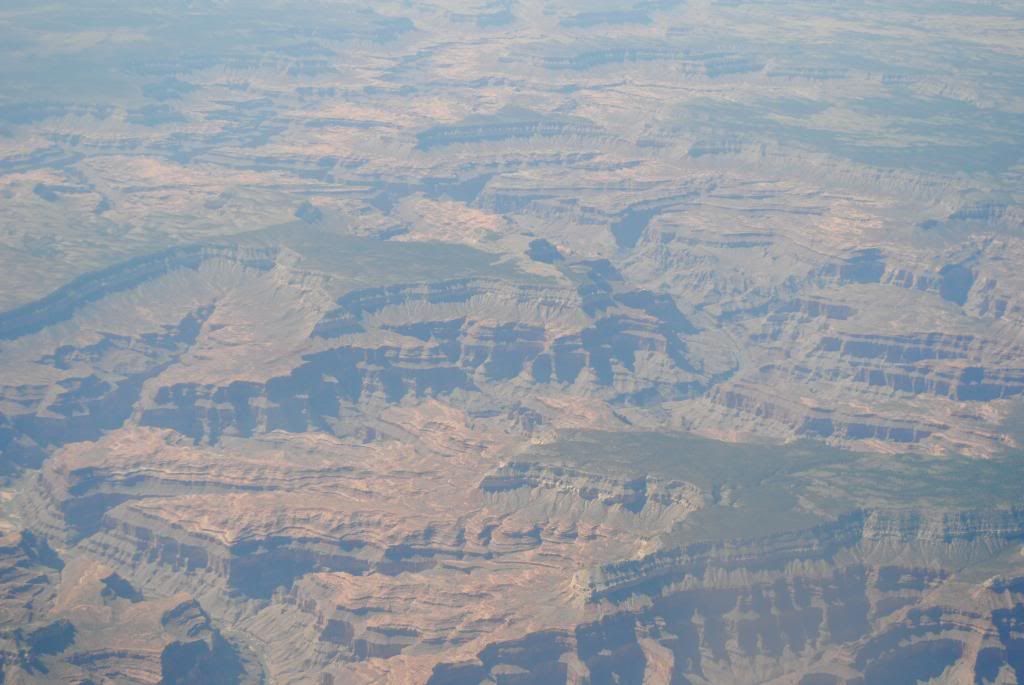 More than enough legroom: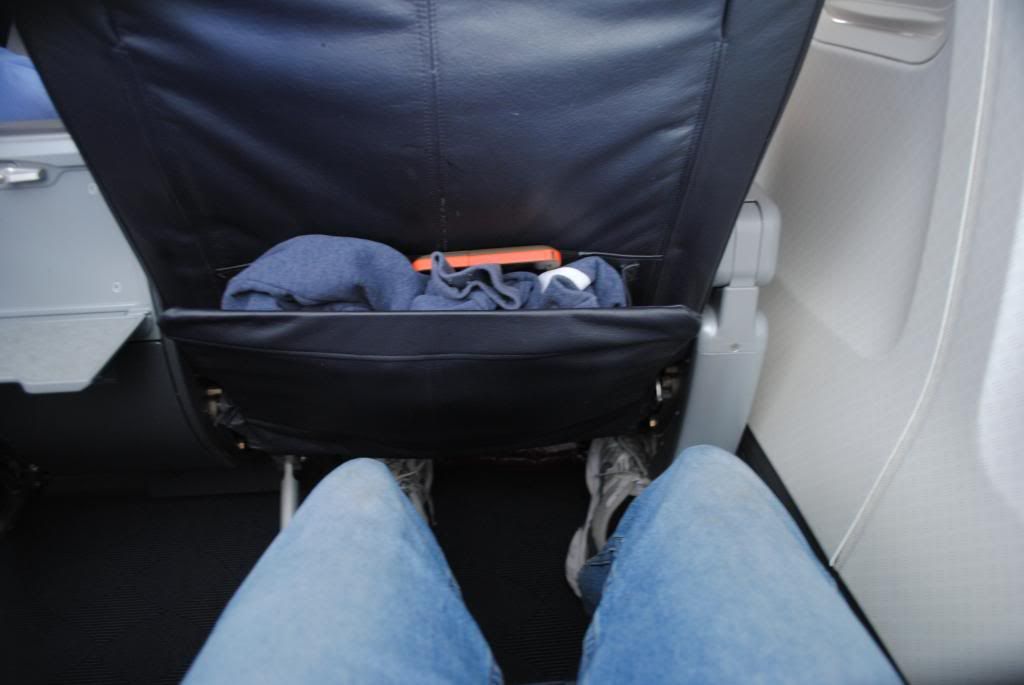 My view from 4F: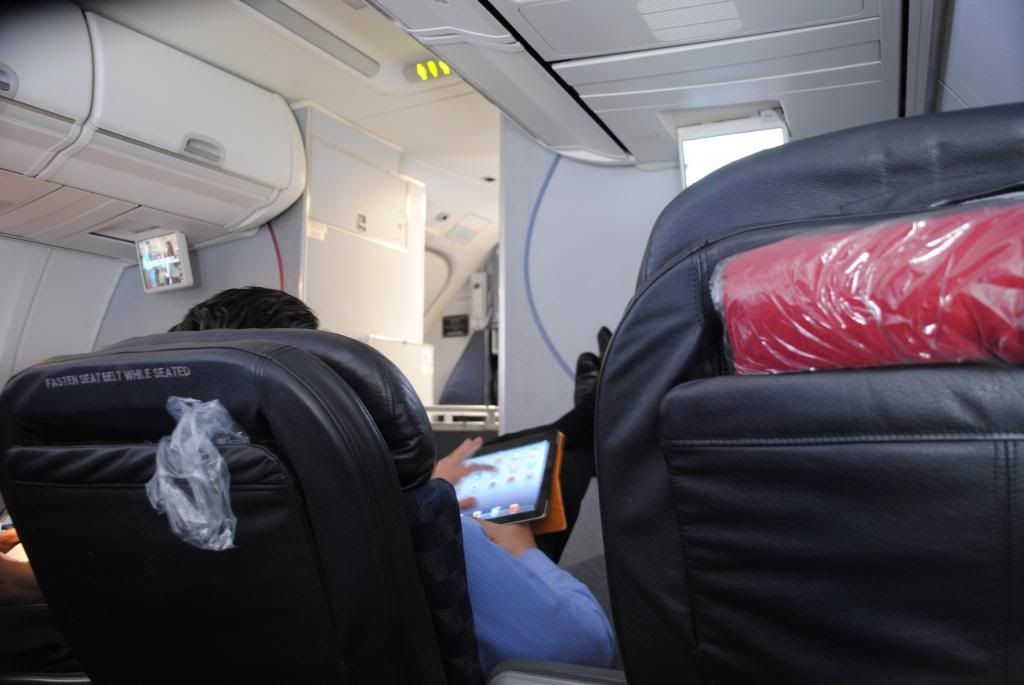 A video about how "The New American Is Arriving".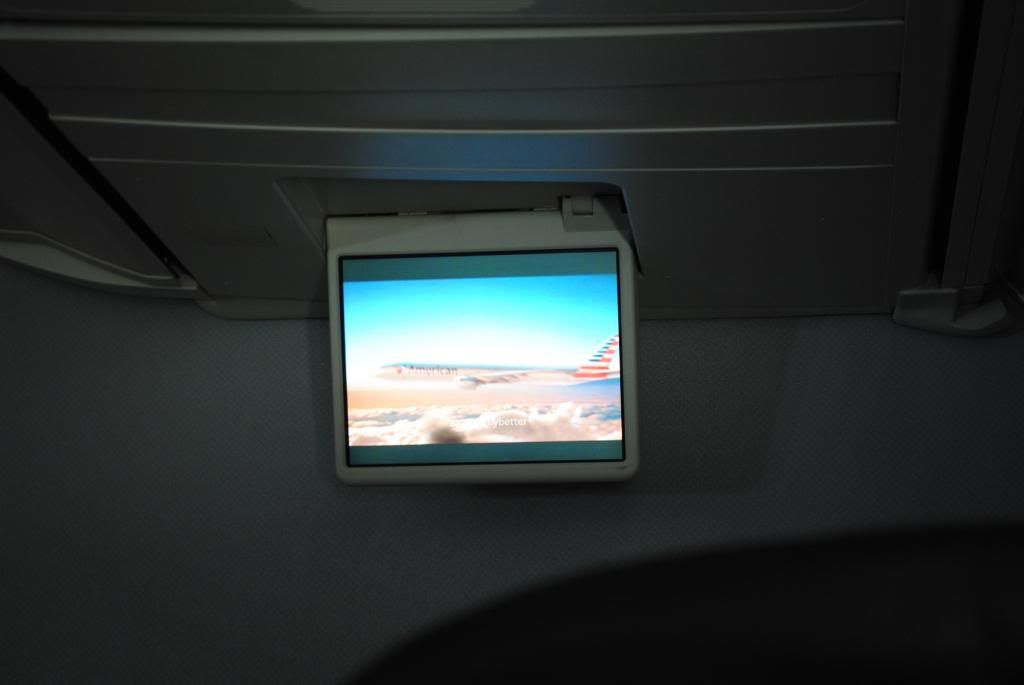 Slowly starting to approach LAX now: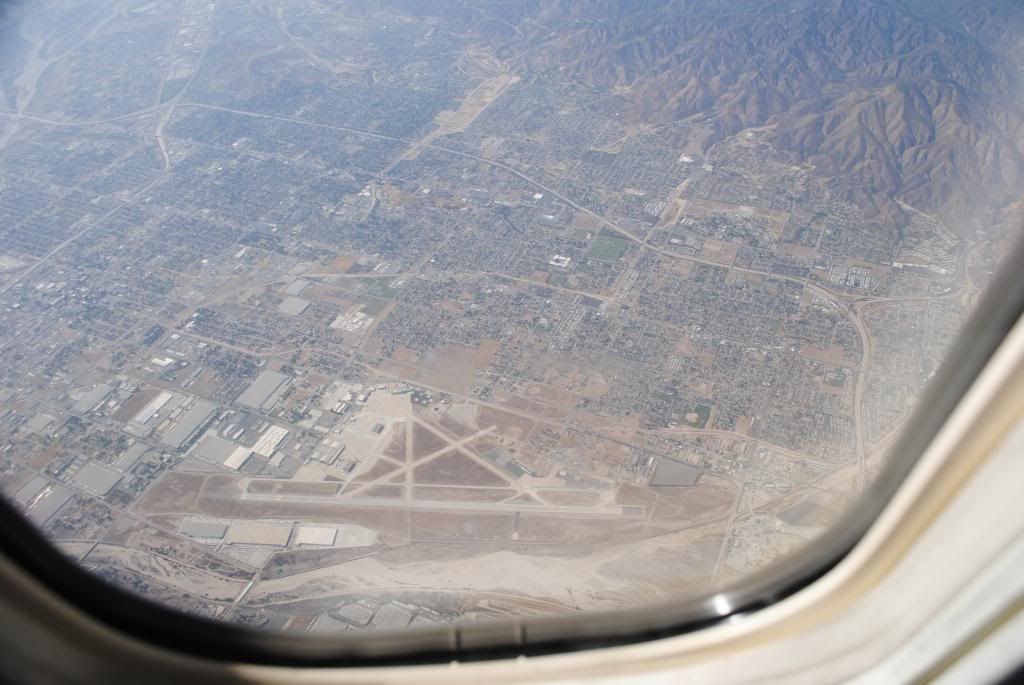 I don't like the bland, blank winglet on the new livery aircraft.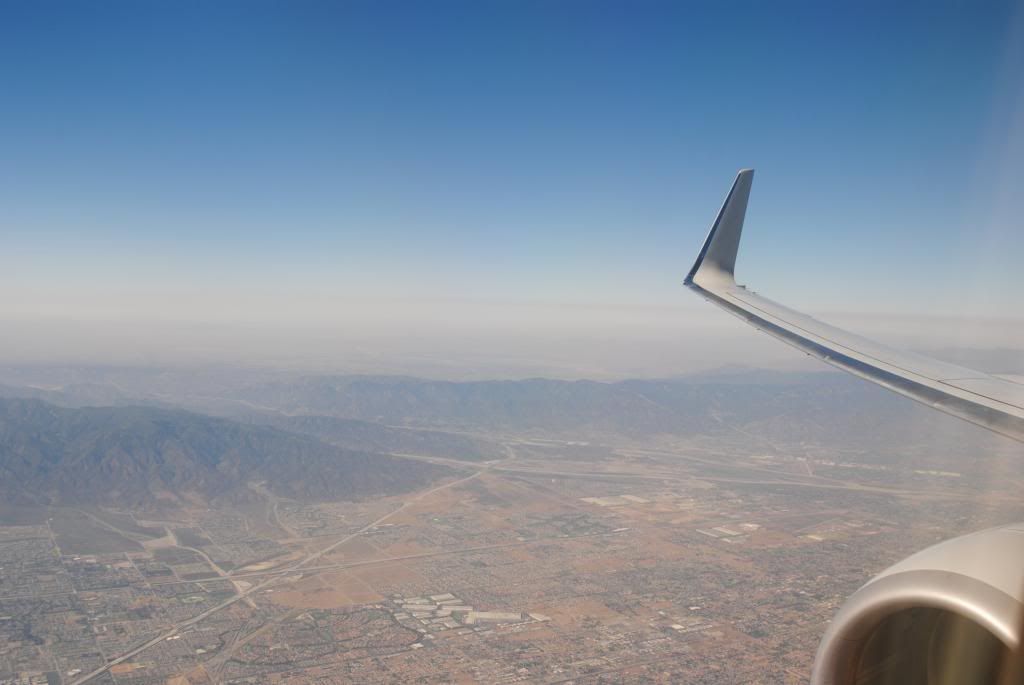 Flying over Ontario (ONT/KONT)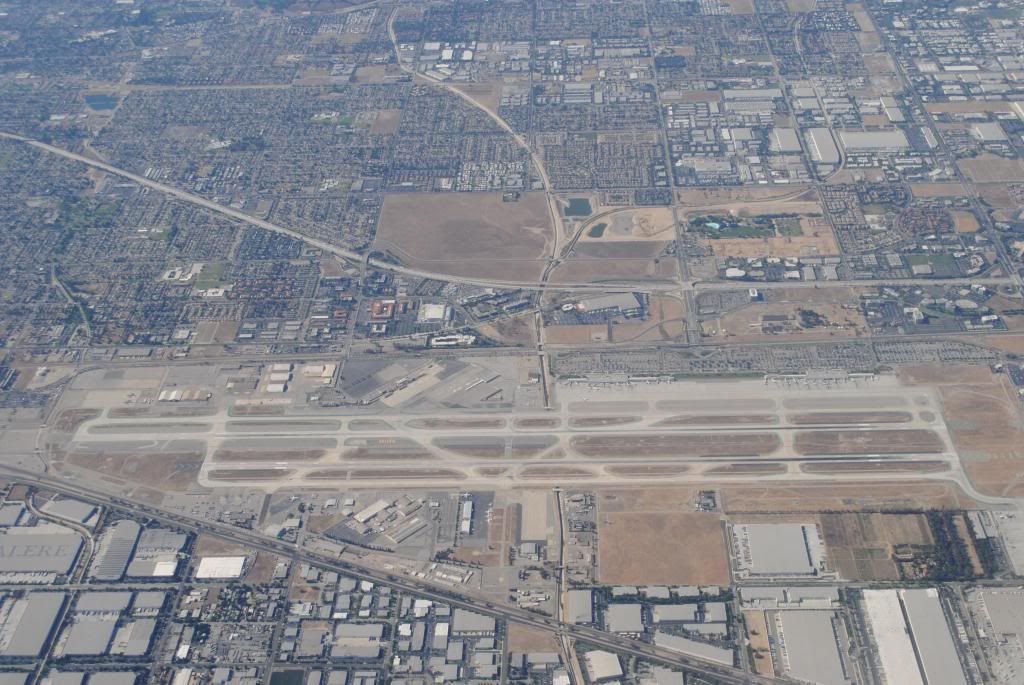 Getting closer: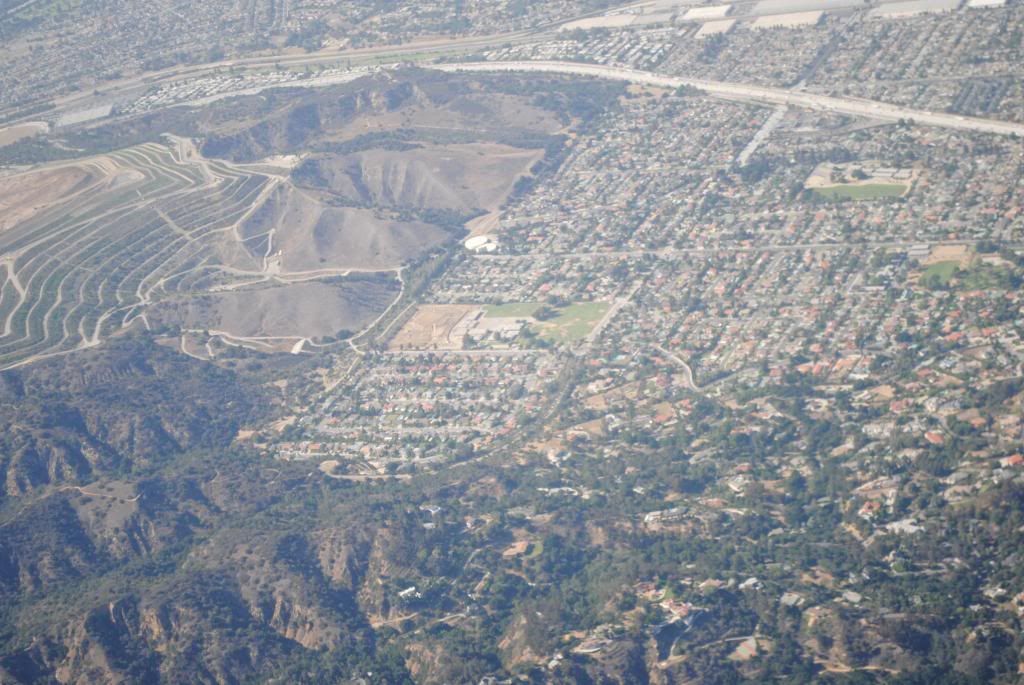 Interesting place... A racetrack?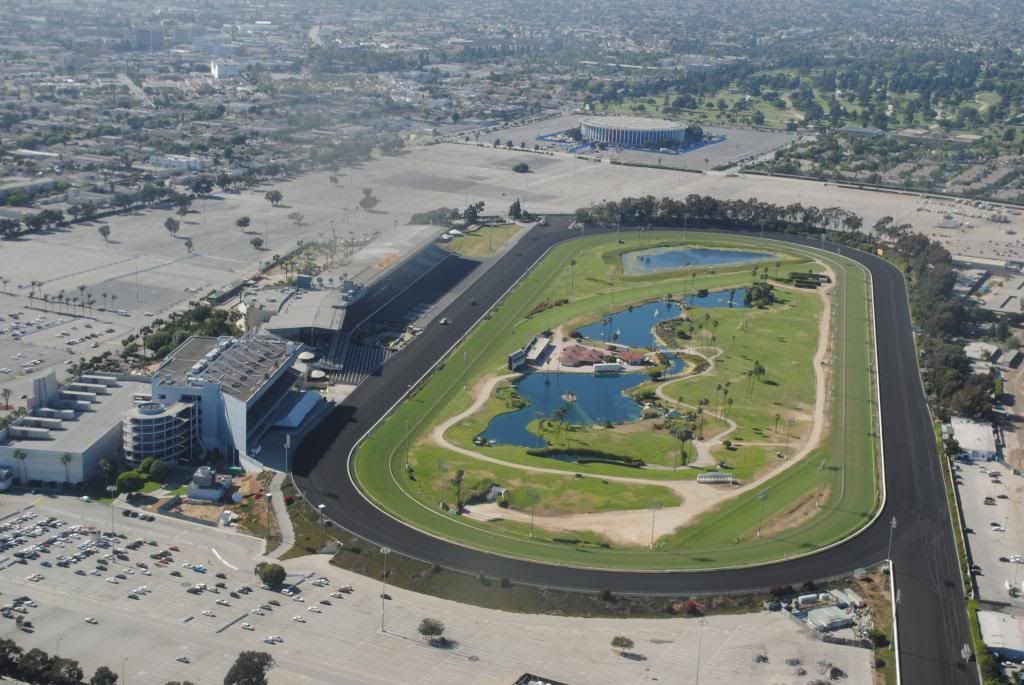 The Continental Airlines retro livery!! I saw this exact aircraft about 4 hours earlier back at ORD!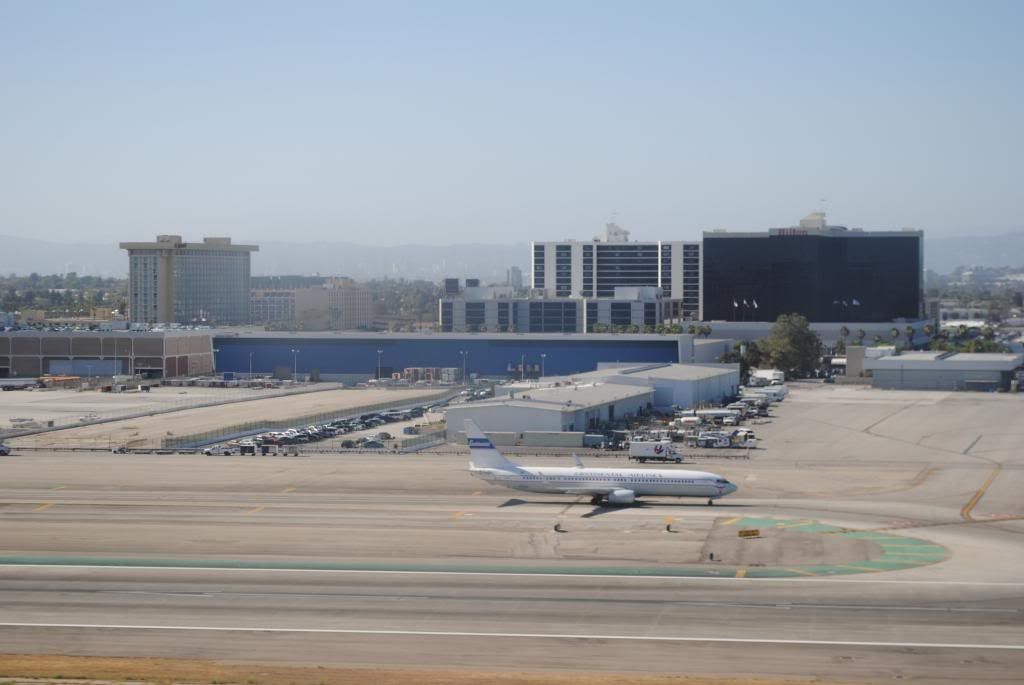 Couple of UA 744s with a Skywest CRJ
Ah, the LAX worldport. Notice the small E120 Brasilia taxiing.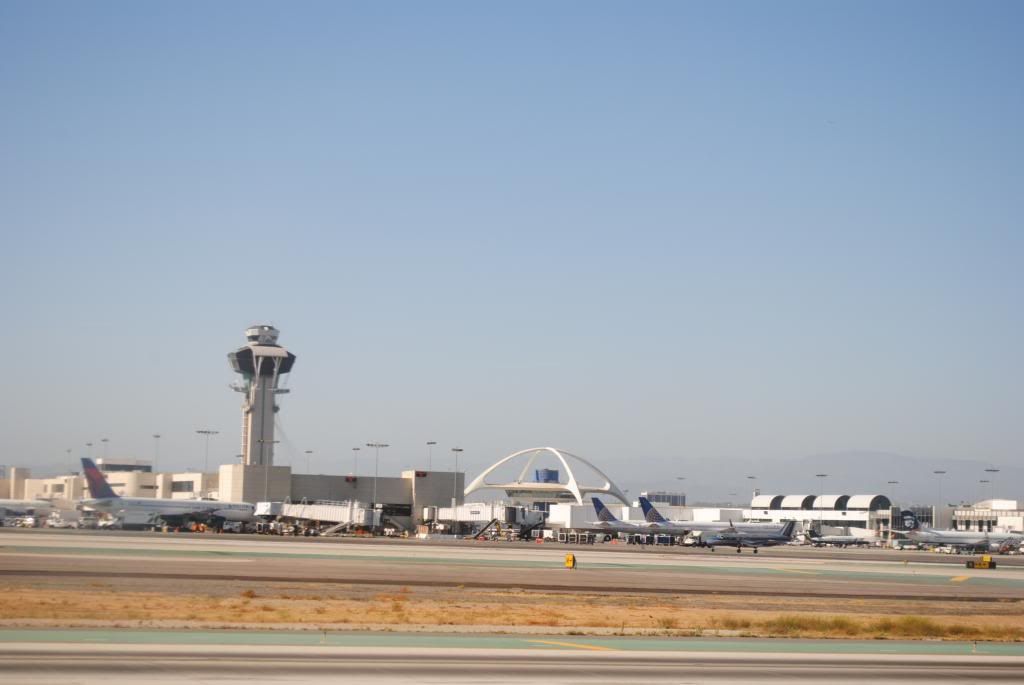 TBIT with its usual diversity. Aeroflot, Malaysian, Air Tahiti Nui, and Iberia all in one shot.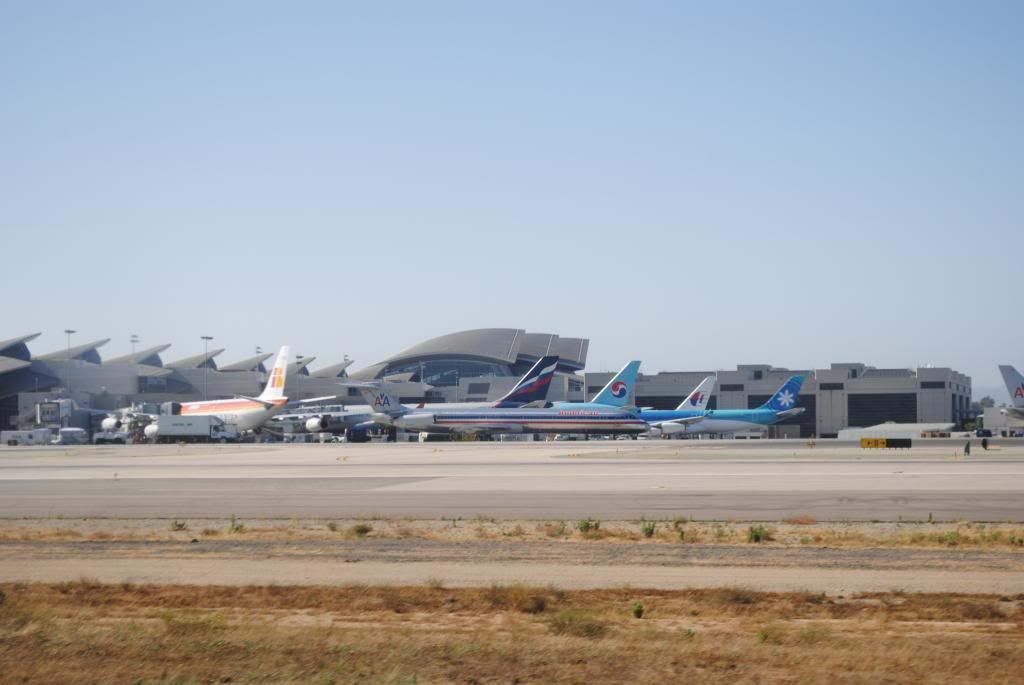 WN 737: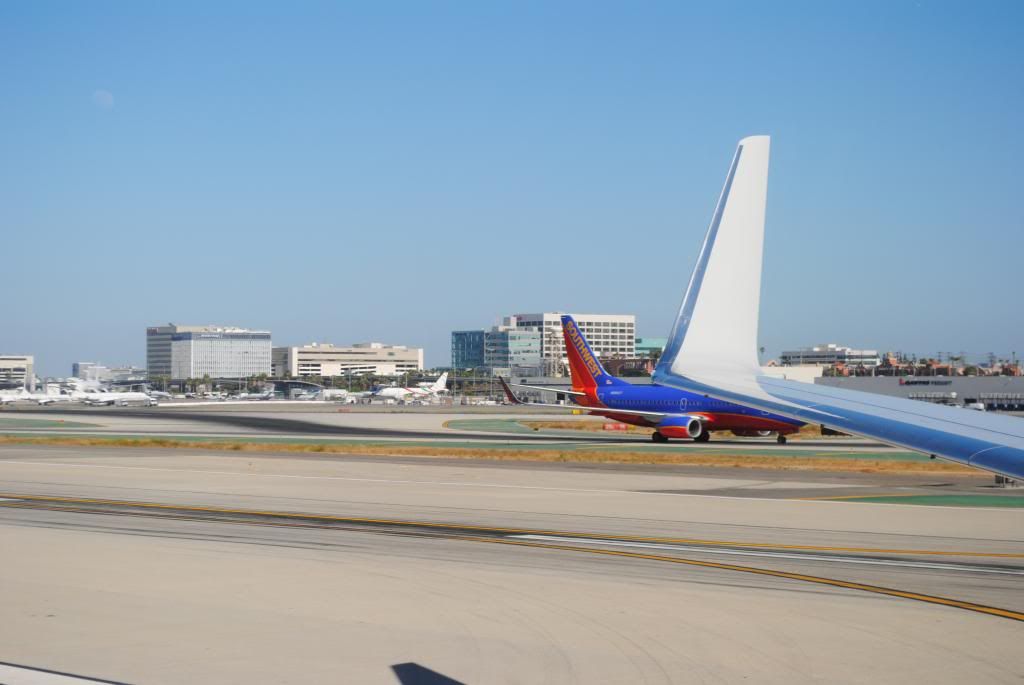 T4 with the Air Tahiti Nui A340 about to taxi: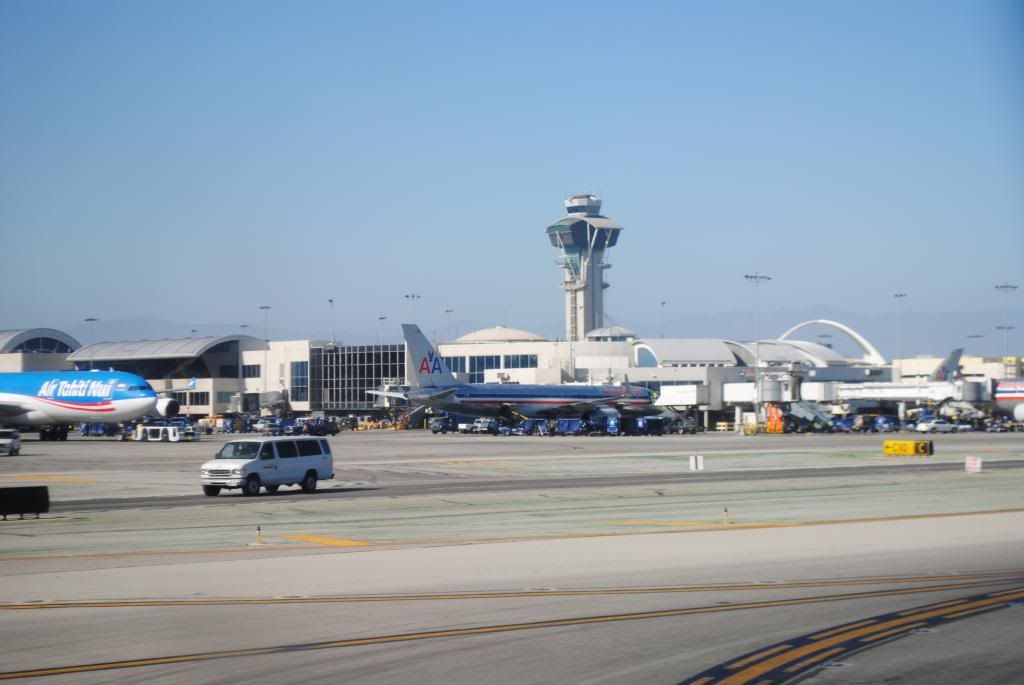 Stunning AA 767-323/ER with the new livery: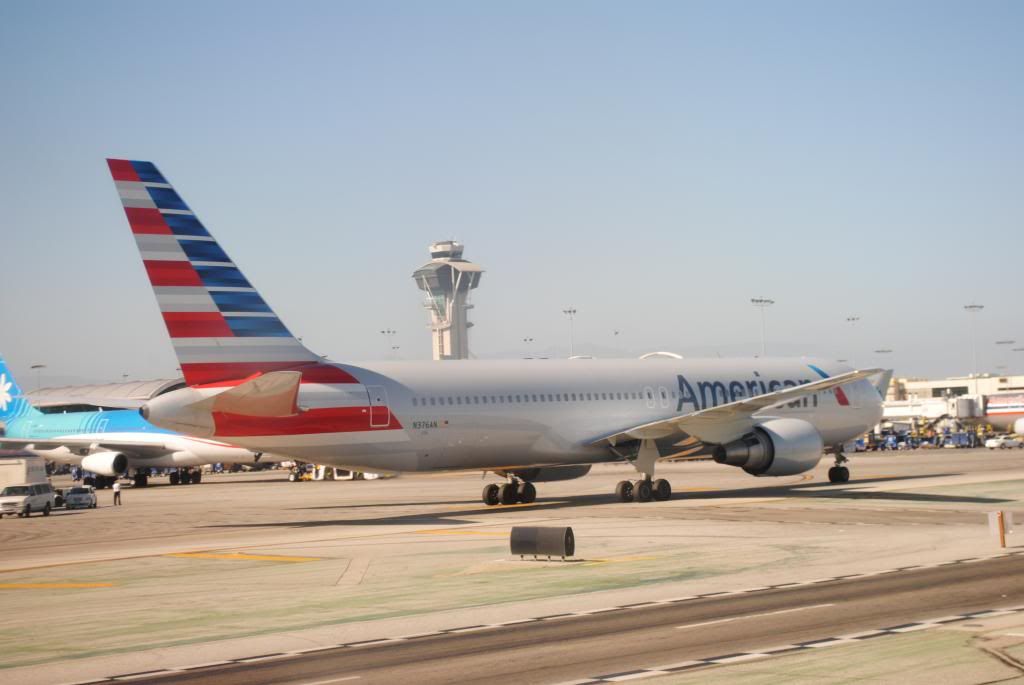 Air Tahiti Nui about to leave for CDG (I think).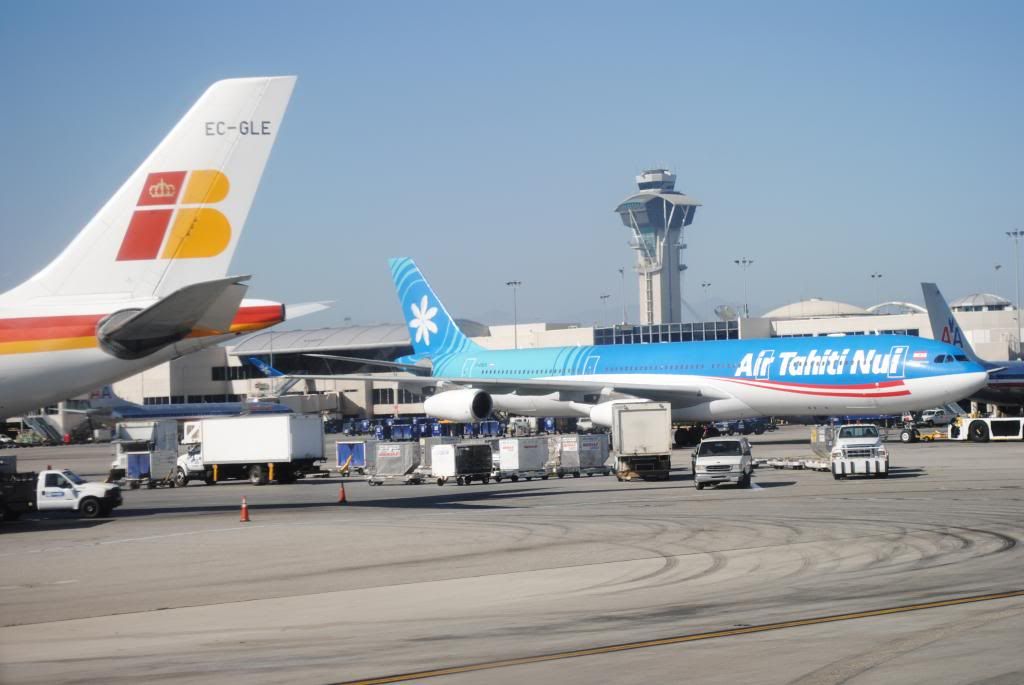 Swiss from ZRH just landed: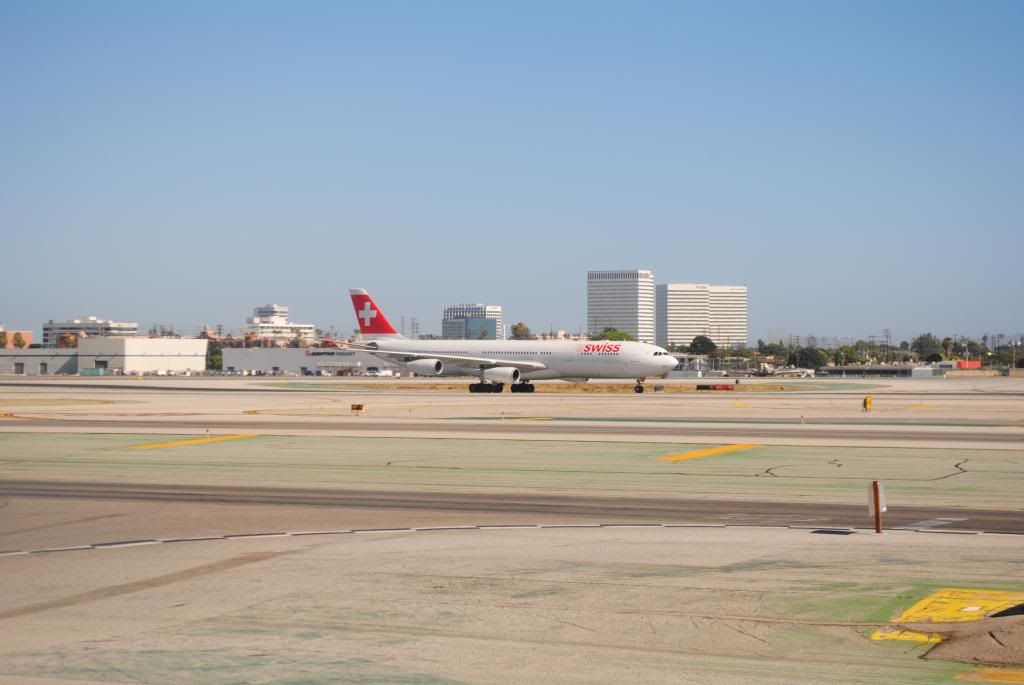 Another WN 737: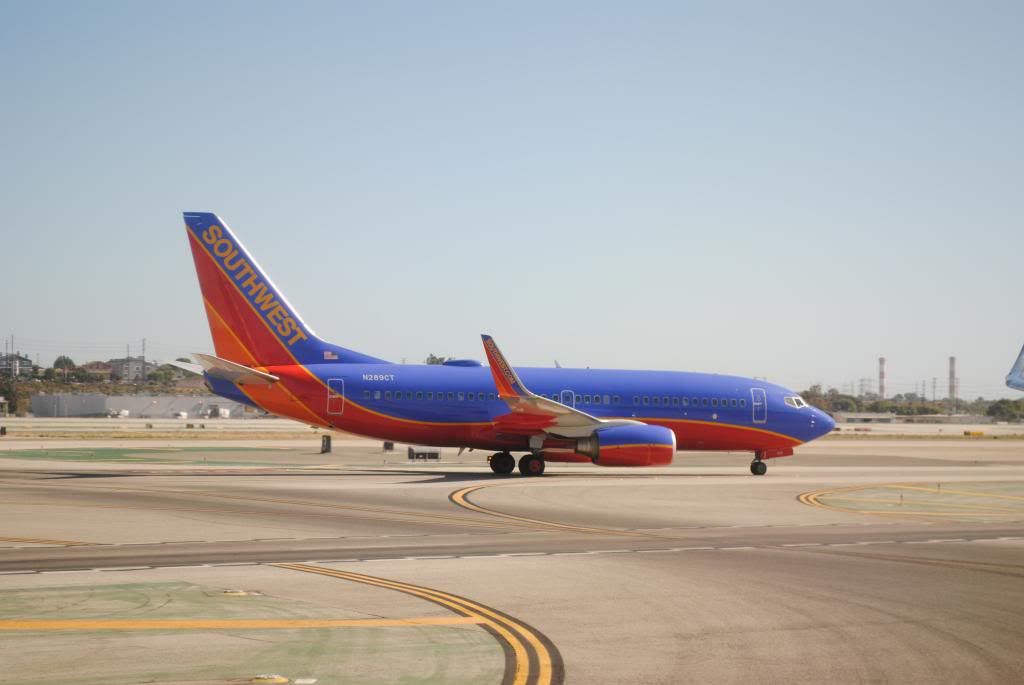 Another view of the Air Tahiti Nui A340-300: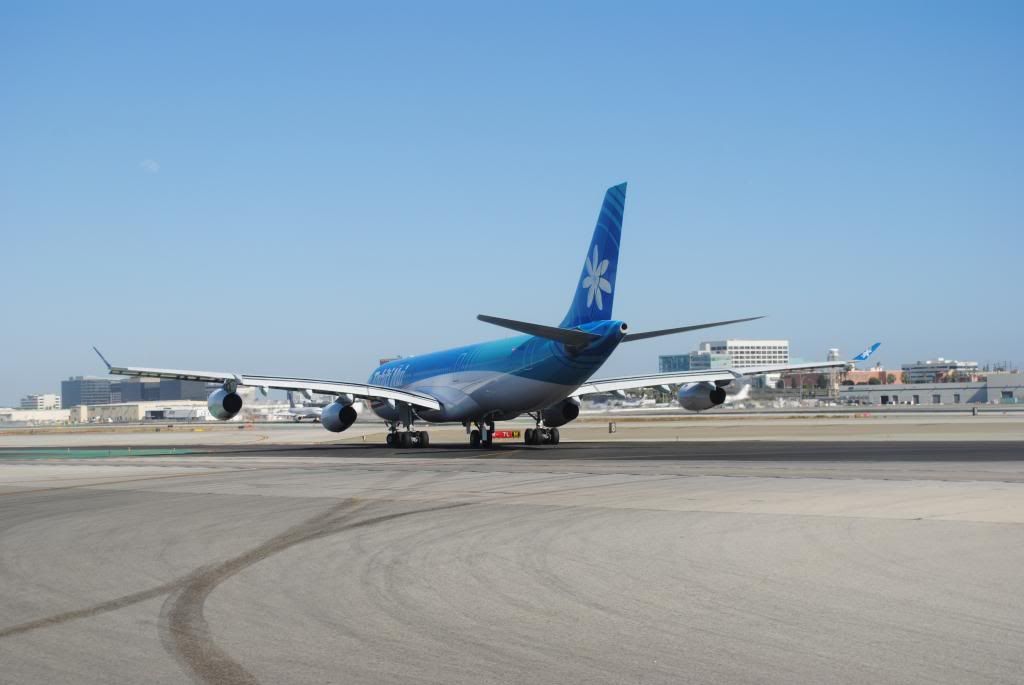 And another view of the AA 767-323ER in the new livery: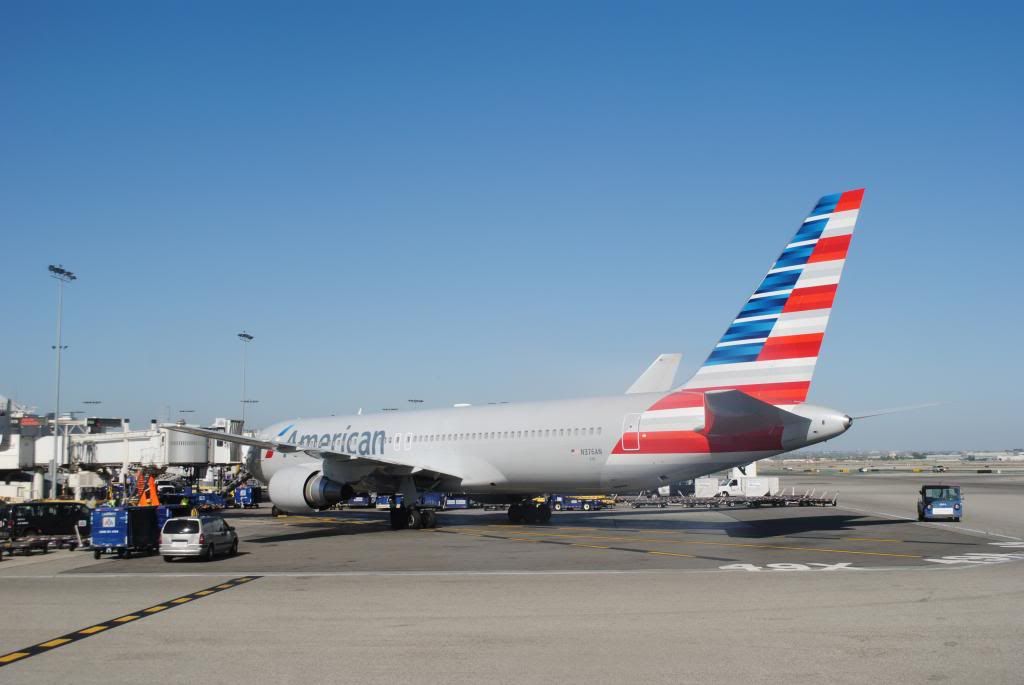 I realized at that moment that I did not see a single AA 757 in ORD!! Are there any at all?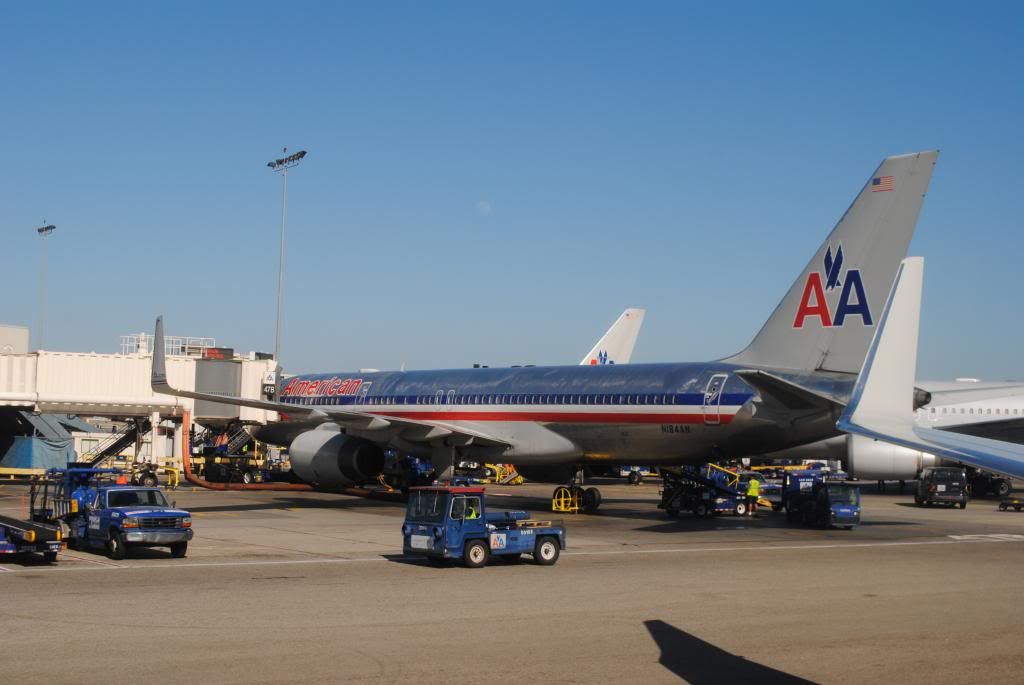 We then parked at the gate, and I was granted another cockpit visit: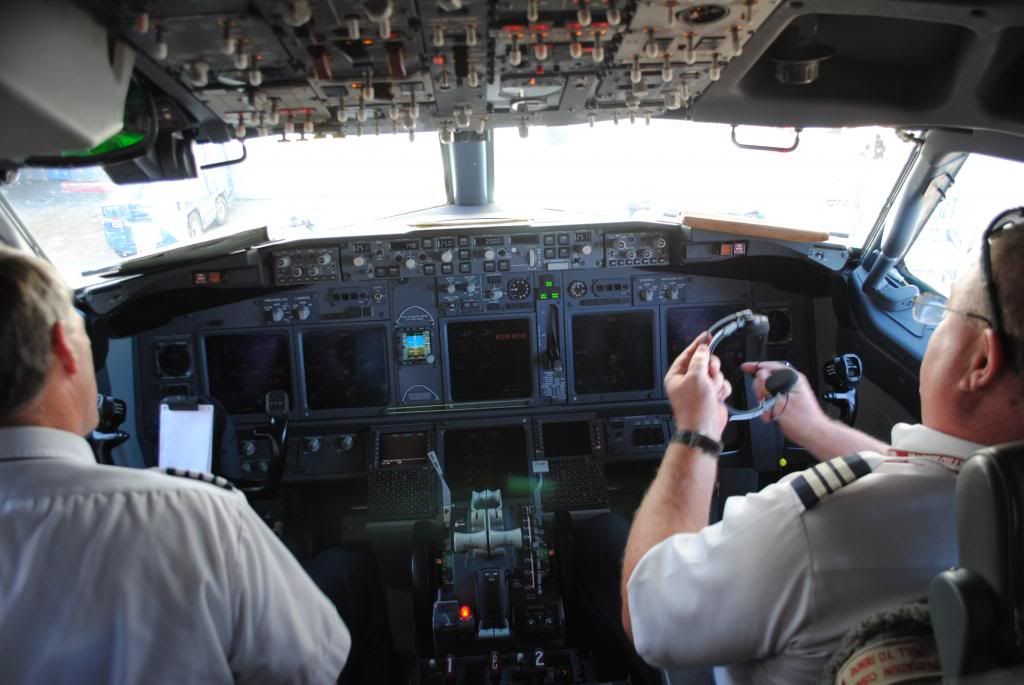 Me: "What is your next flight?"
First Officer: "Tomorrow morning to Newark."
Me: "Wow, isn't that a bit of a stretch for the 737-800."
Captain: "Oh no, piece of cake."
First Officer: "Well... It's a stretch for my back though!"
The First Officer then showed me the new maps on iPads, this one displaying the approach for Runway 25L that we just completed: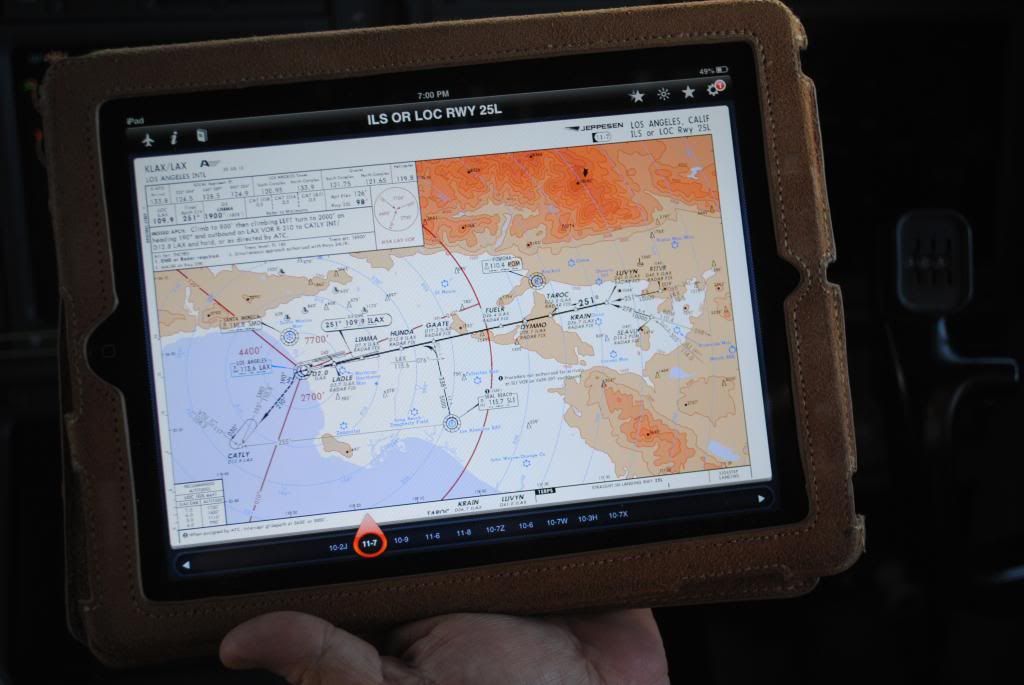 I had to walk briskly to my flight to SFO, as they had already started boarding. I did manage to wave a goodbye to my 757 pilot friend who I had talked to at ORD, who was running because his flight was delayed due to his absence!
Here is his 757: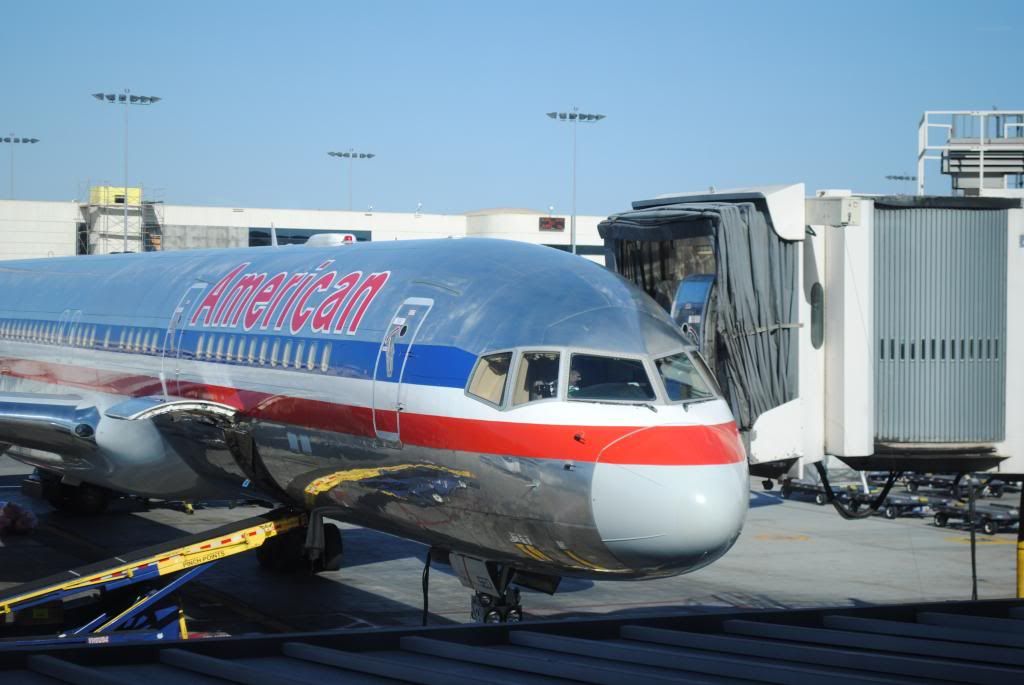 My 737, and as my luck would have it, it's N901AN. The first 737 in the fleet. I wanted one with BSI, haha.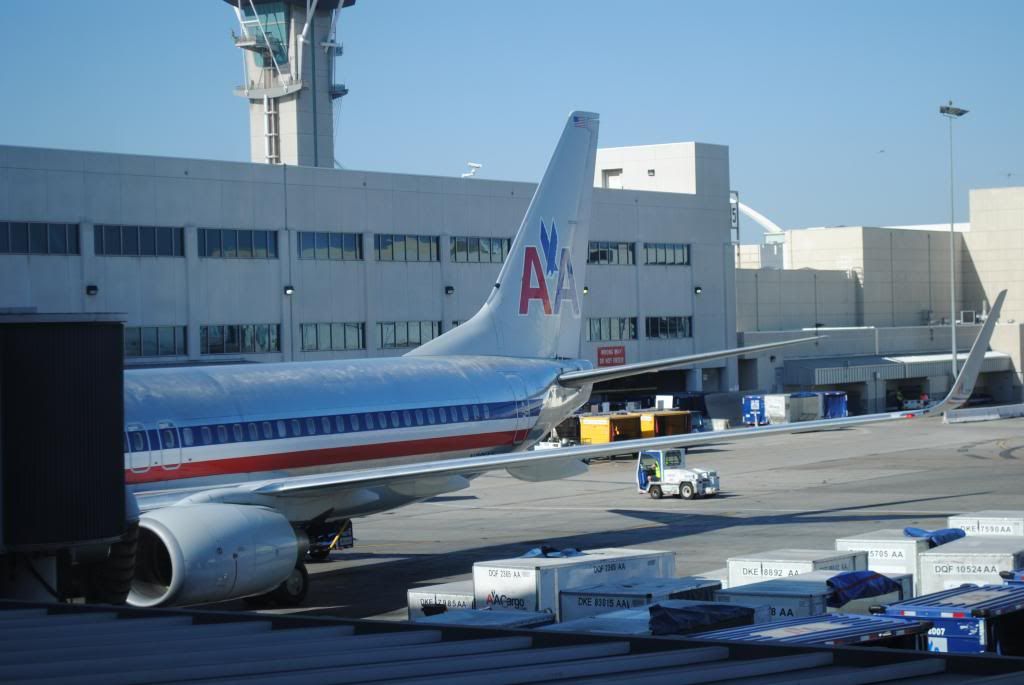 I then boarded!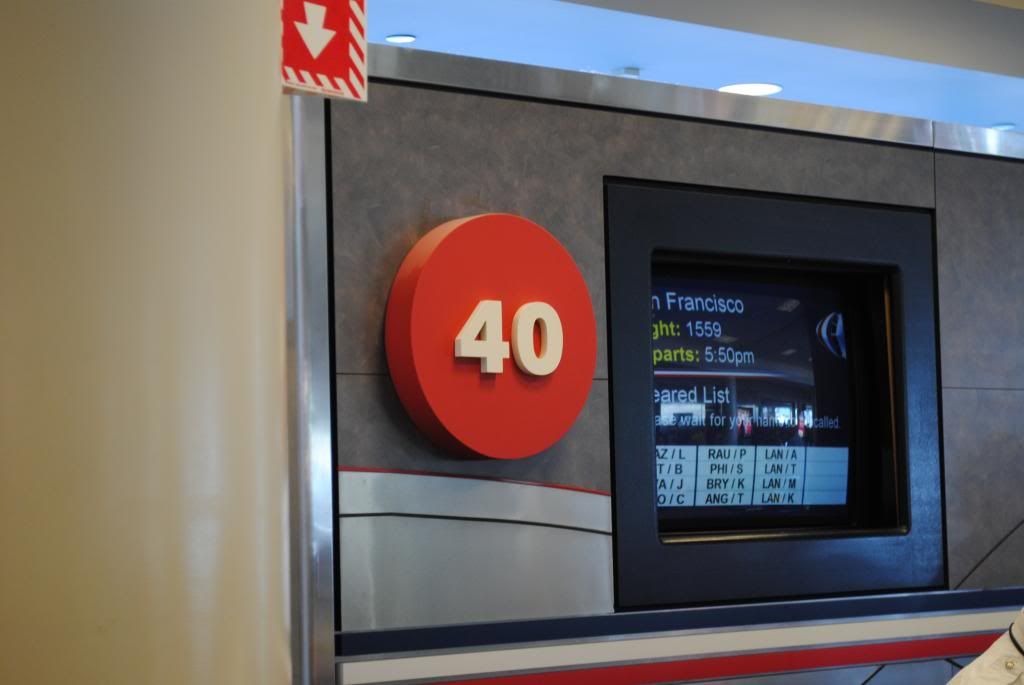 Airline: American Airlines
Flight number: 1559
Aircraft: Boeing 737-800
Registration: N901AN
Flying time: 56 minutes
Seat: 5A
Departure Airport: LAX
Arrival Airport: SFO
View from 5A of my friend's flight to OGG.
We then pushed back, and started a taxi to Runway 24L. QF A380 preparing for a night trip down under!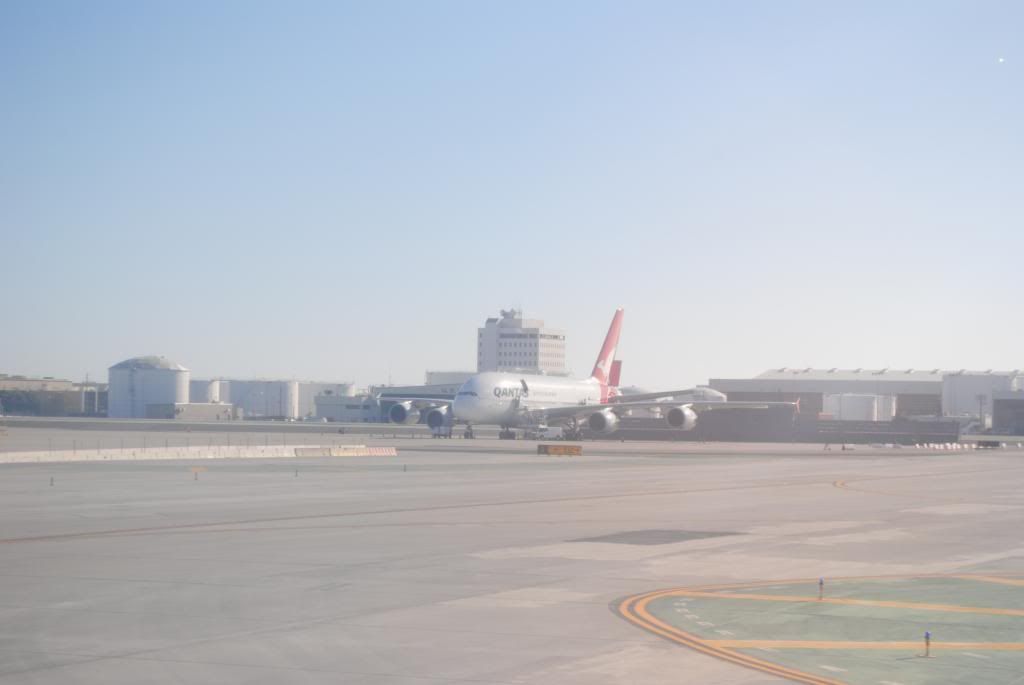 Waiting behind this Speedbird Majesty to takeoff, operating BA 282 to London-LHR.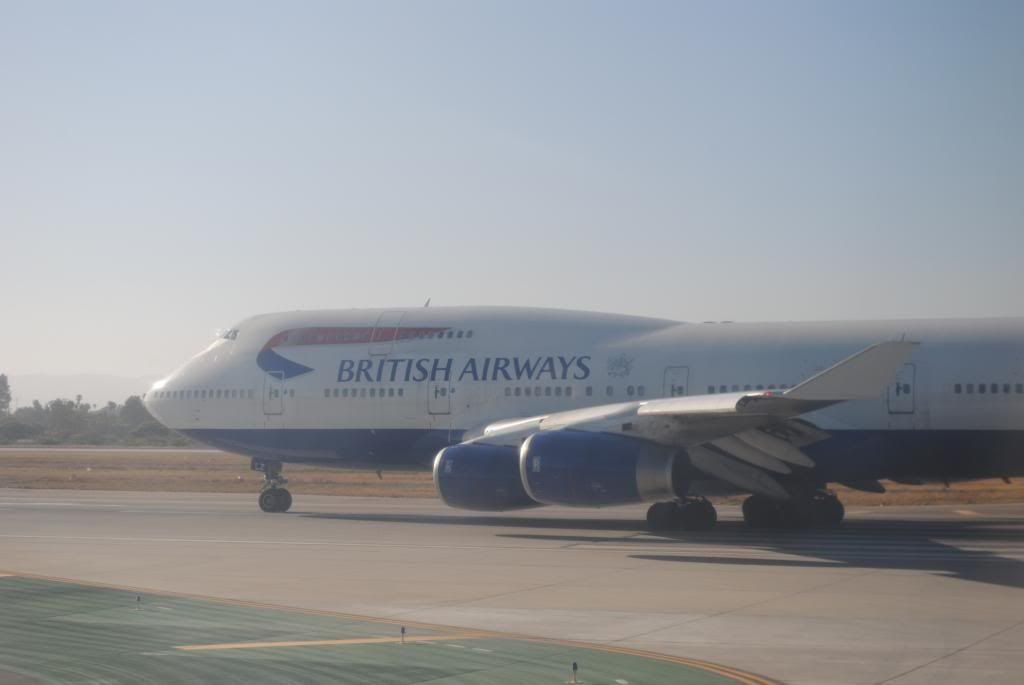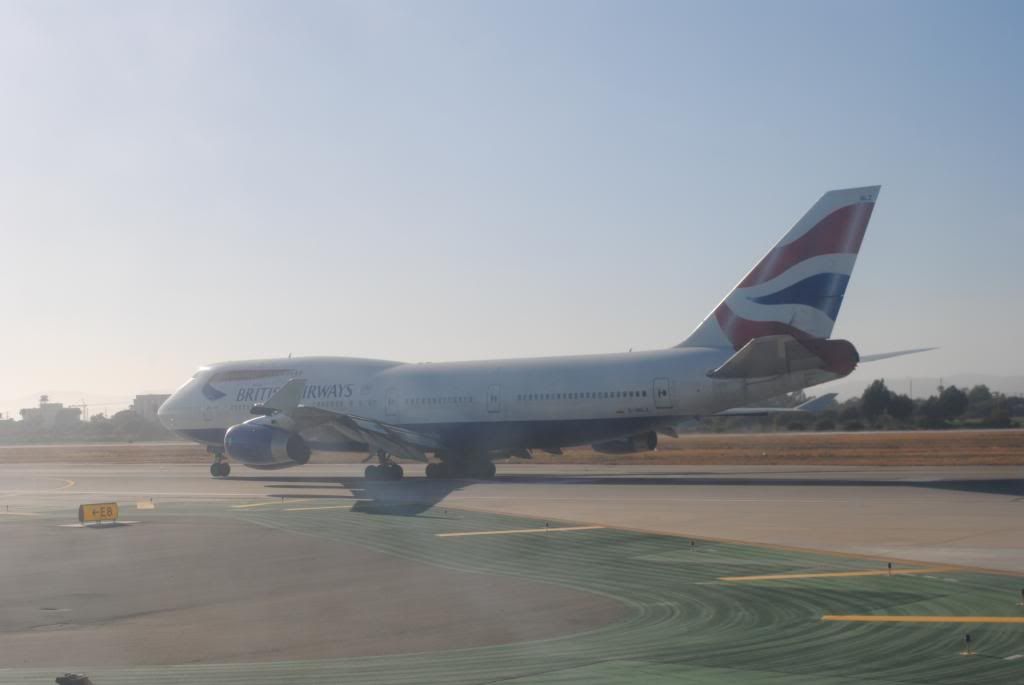 See the maginificent 747 lifting off in the distance?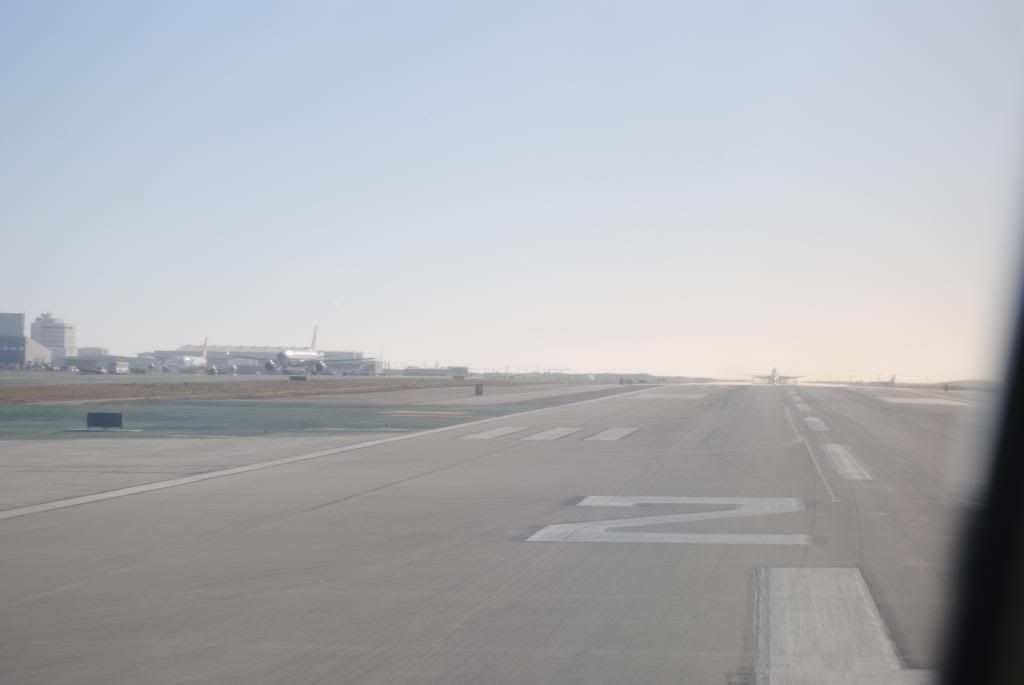 We then started our takeoff roll: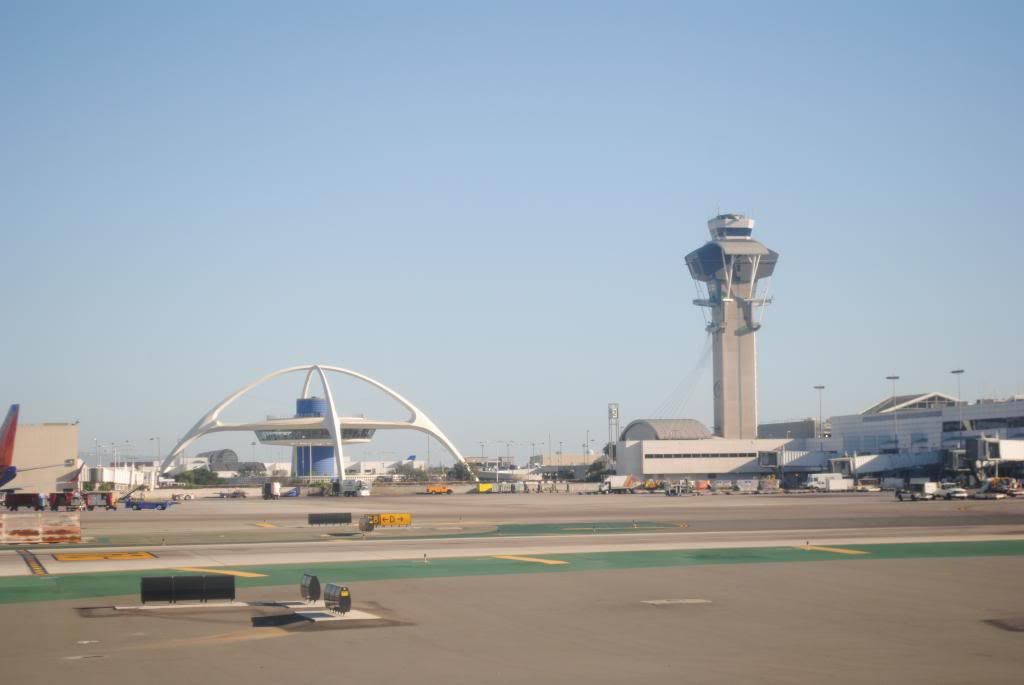 My friend's 757 taxiing for departure to OGG: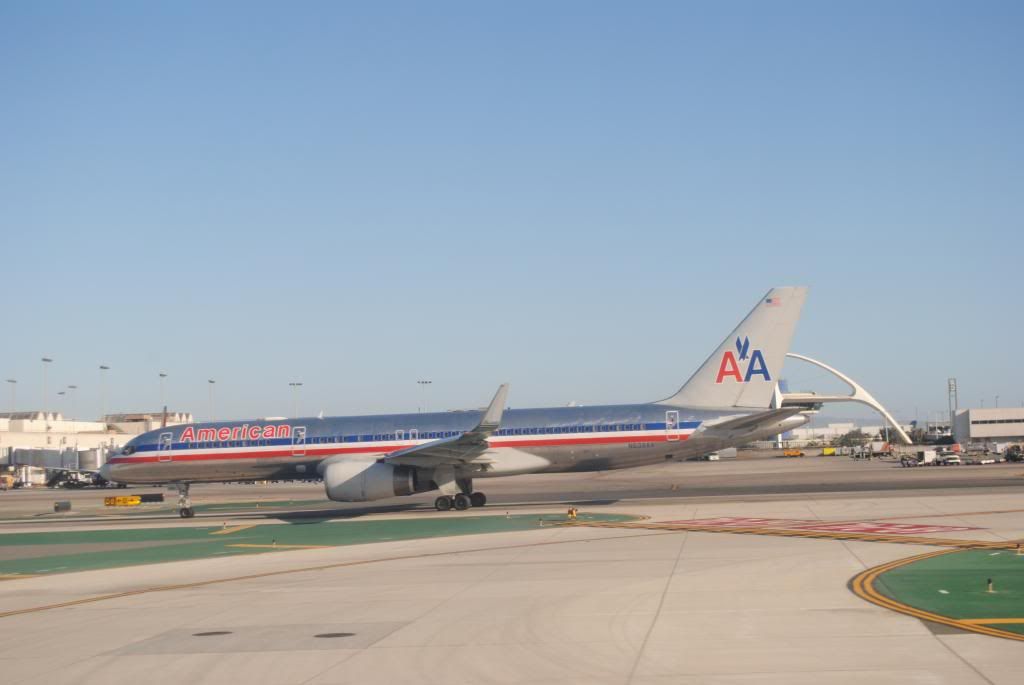 AF 772: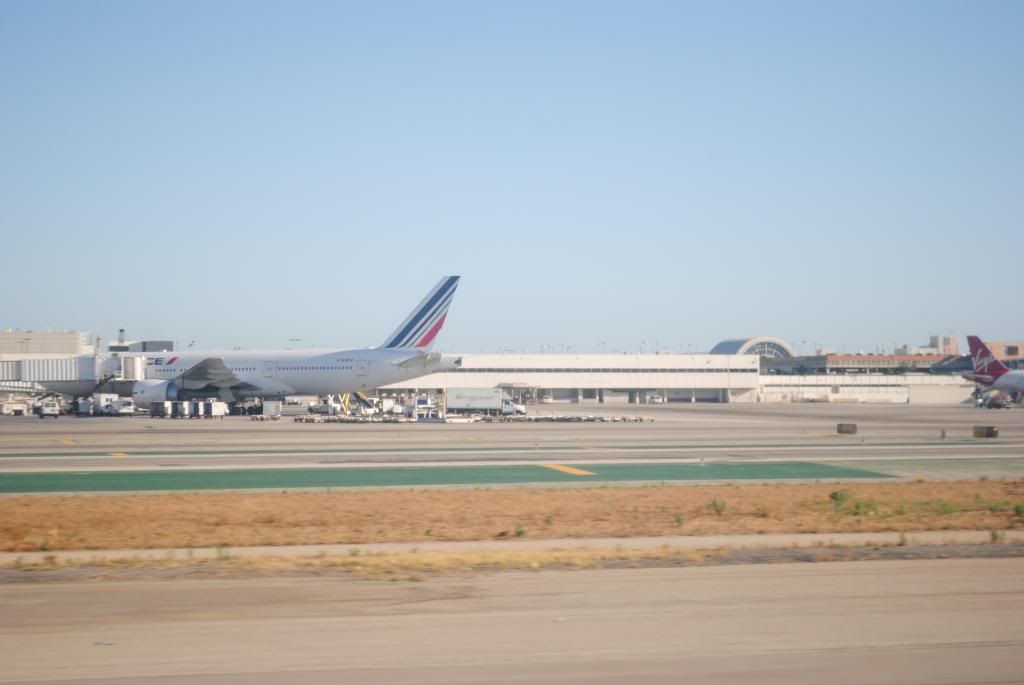 What a long flight this must be! Turkish 777 prior to departing for Istanbul-Ataturk (IST).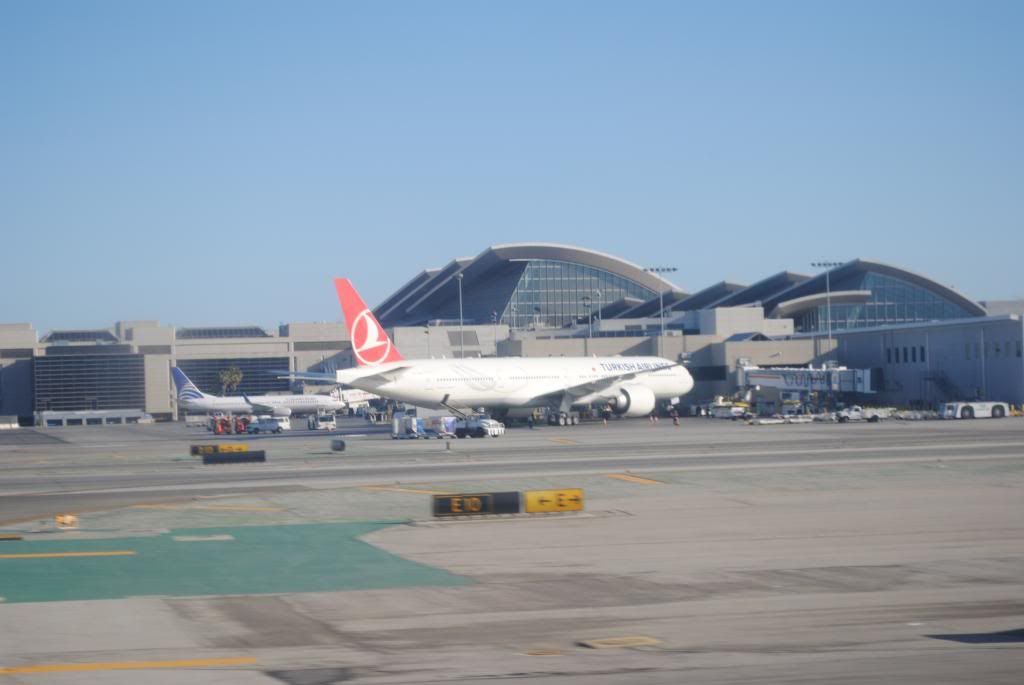 Star Alliance buddies at TBIT:
Going for great