Hello Readers,
This report covers the first part of a recent trip YHZ MIA YHZ to visit the Pan American archives, which are housed in the University of Miami.
Normally planning and executing such a simple trip should have been fairly straightforward but surprisingly that didn't turn out to be the case. In the past, we have taken AIr Canada, leaving Halifax mid morning and arriving in Miami late afternoon. Maybe because it was summer time but in June the only options with AC were to depart at 0540 and arrive around noon or pay for a stopover and go to Toronto the previous evening and still arrive on the same connecting YYZ MIA flight. We weren't adverse to the stopover, until I checked to see what United could offer us and discovered that we could leave YHZ at 16.30, through EWR, and arrive MIA at 2200....and the fare was significantly lower. Plus we could get advance seat selection on the UA flights. So United, through EWR with the outbound and AC via YYZ for the return.
A few days before we were scheduled to depart weather forecasts were predicting that Miami, Newark and Halifax were in line for a direct hit by Hurricane Andrea! By Friday morning, our scheduled day of departure, things were looking worse. So having no desire to get stuck in EWR for the night, or flying directly into torrential rains and strong winds, I called United and switched our flights to Sunday, as the storm was expected to hit Halifax on Saturday.
We were disappointed not to have the weekend in Miami to unwind before beginning work on Monday but we were happy with our decision to switch. In the end, both flights did operate but I don't think I would have wanted to stress or worry of flying in such bad weather.
On Saturday afternoon, I went online to check us in and was offered seats in the section in the forward part of the Y cabin that had previously been blocked
But after going through the entire process and just as I was getting to the end, this is what came up on the screen
Sunday, we were due to be picked up at 1400 so around 1300 I decided to check one more time and see if I could check in. Instead, I discovered that we were now booked on TWO flights from EWR to MIA (the original one and another an hour later). I quickly called United and was told that the inbound flight for our YHZ EWR leg was operating about 55 minutes late and depending on 'how fast we could run', we were being protected on a later flight 'just in case'. Before hanging up, I verified that the flight was definitely late and that it would be okay to go to the airport for a 1725 departure.
So after postponing the taxi to 1500, we were eventually on our way. Because it was a Sunday, the drive was quick and we got to the US check-in area of Stanfield International at 1525......only to be told that check in was closed and we were late! Furthermore, the flight was still showing the original departure time of 1630. After explaining to the agent what had transpired, the supervisor came over and agreed to 'reopen' the flight, saying that we shouldn't have been told about the delay because the security staff for United go home at a certain time and even if the flight is late, we need to do the pre-clearance and immigration formalities as if it were an on time departure.
After the usual formalities, including being told by the US Immigration Officer that it was time for a new passport because I was running out of pages that could be stamped, we were through to the departure area. This is not a place that you want to spend a whole lot of time in. It is small, there are no airport lounges and the only 'entertainment' is a small restaurant and a Tim Horton's donut kiosk and this hand painted Adirondack chair! I took advantage of the free internet to check the map of the terminals for EWR to see where we would arrive (Terminal A) and where we would depart from in Terminal C.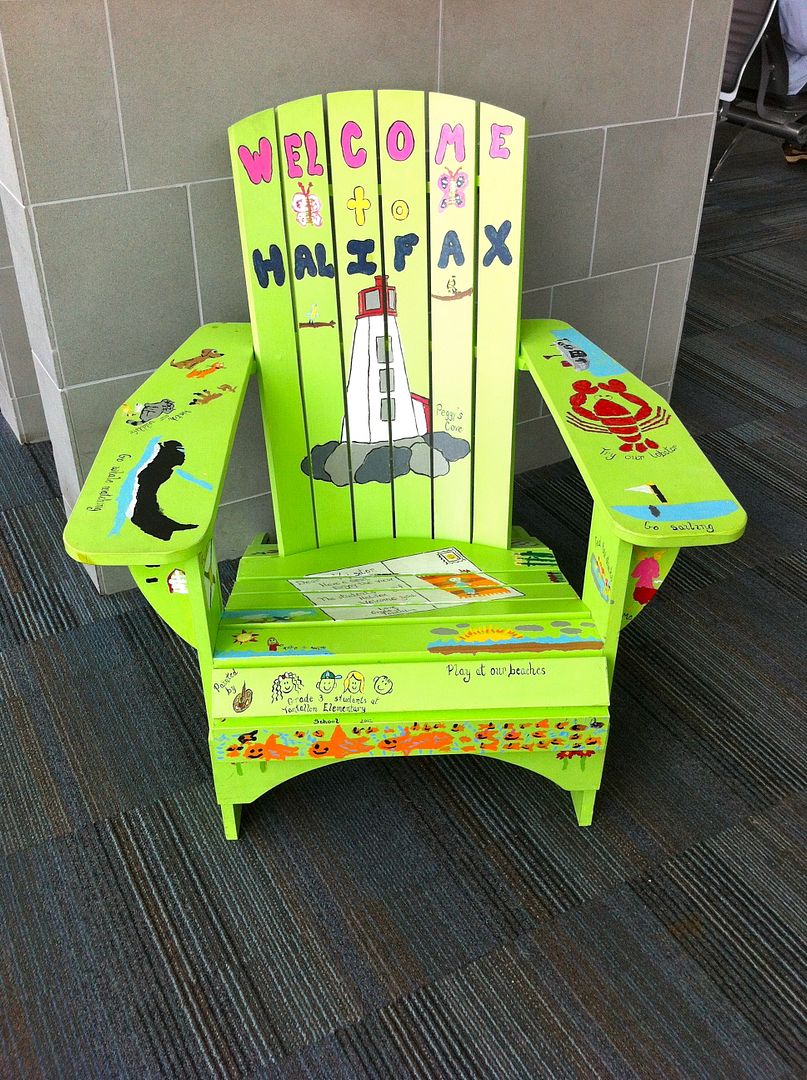 Here are some views out the windows
The hangers and office for JAZZ, the Air Canada regional carrier
And a Jazz flight departing for BOS
The YHZ EWR flight continued to show on time until past the arrival time of the inbound flight.
UA4597
ERJ145
Seats 5B, 5C
Scheduled: YHZ 1630 EWR 1750
Actual: YHZ 1710 EWR 1815
Finally and announcement was made that our aircraft would arrive soon and the boarding call would be following shortly, as we would go to a 'holding pen' (!) and once the passengers had deplaned, we would be boarded and be on our way. Sure enough, around 1710 we were herded through the long enclosed passageway to the very last outdoor gate where we could see our aircraft been fussed over and passengers offloading. In record time, we were all on board and quickly pushing back to try to make us some time.
As you can see, it was a quiet Sunday, especially at this time of the afternoon.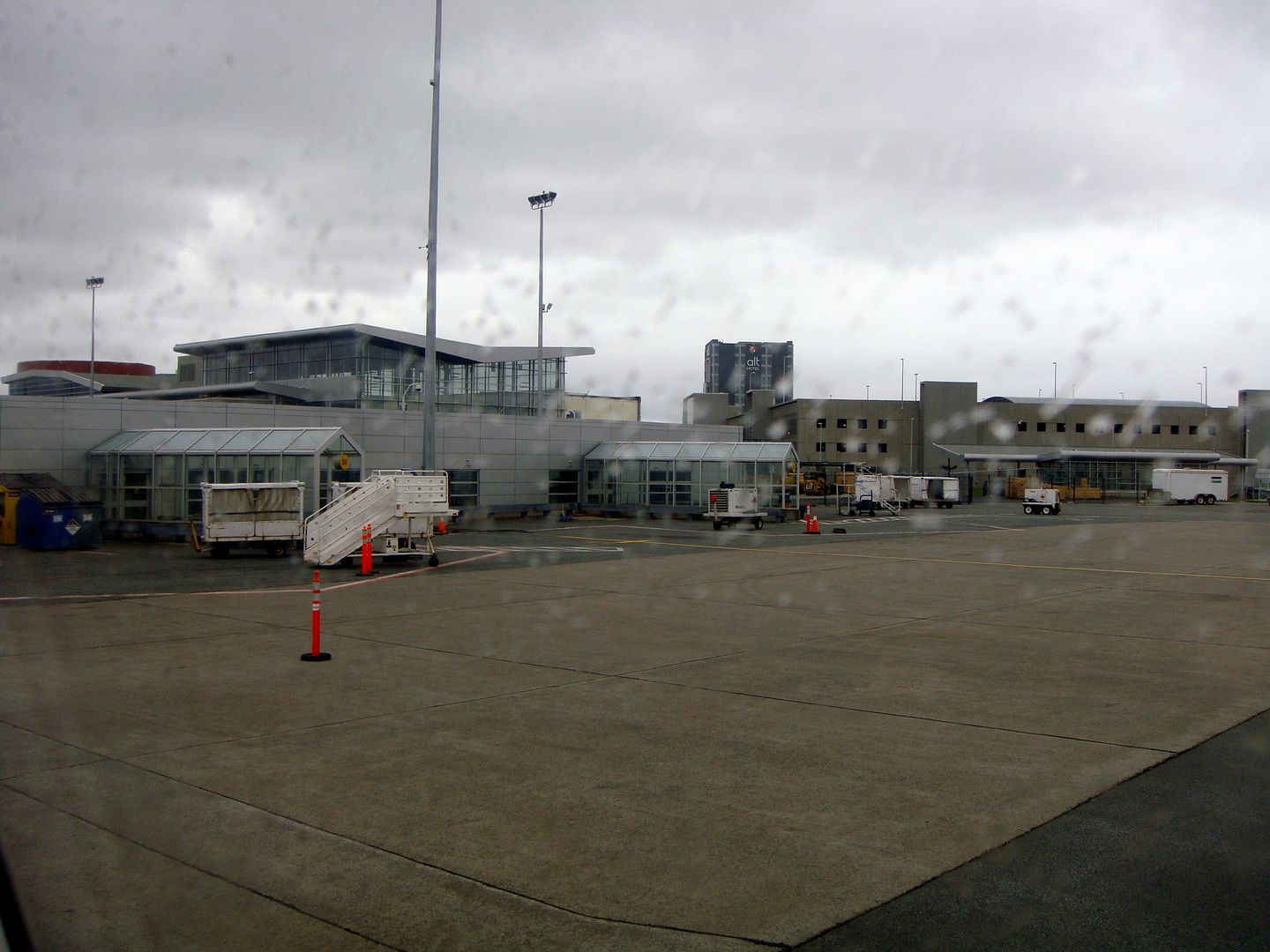 One arrival
and one departure
And then it was our turn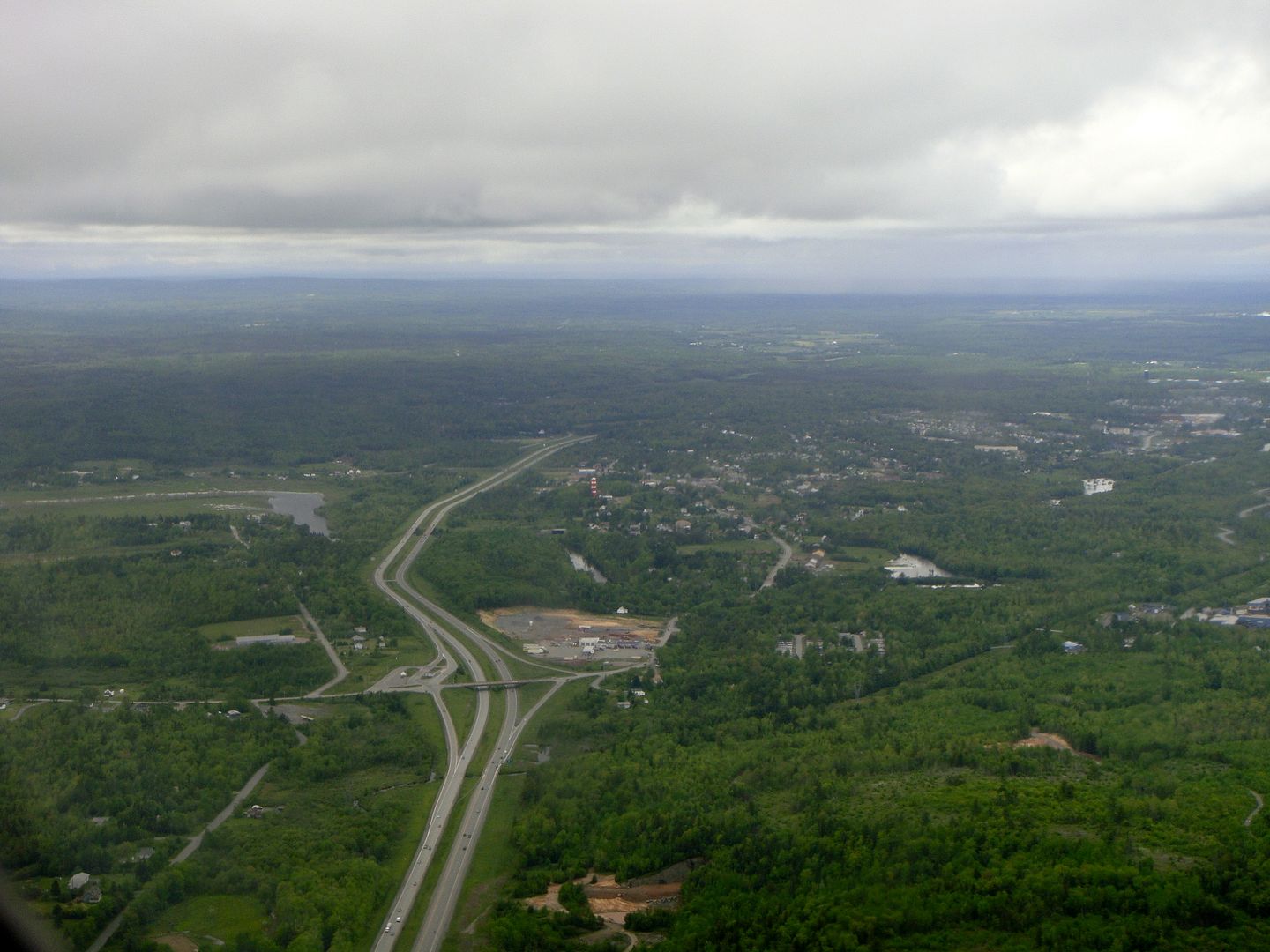 There are lots of lakes in Nova Scotia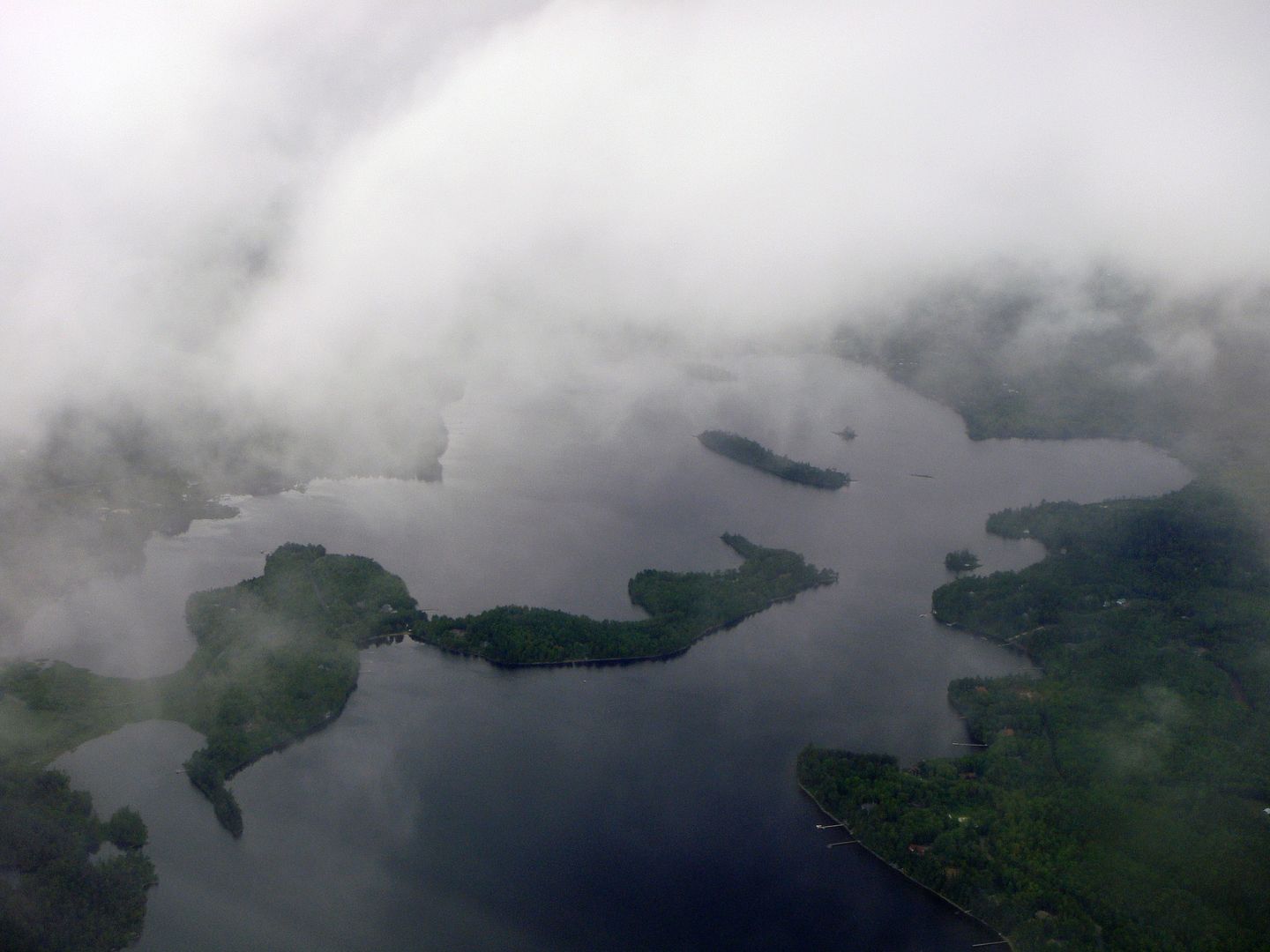 Flying time was announced at 2 hours, so we were still hopeful that we could make our connection. After a quick takeoff, we got through the clouds and soon the seatbelt sign was turned off and it was time for some light refreshments!
The flight was full but the flight attendant quickly rolled out the drinks trolley and got everyone served in record breaking time.
The rest of the flight was uneventful and soon we were on the outskirts of EWR.
We were still in with a chance for the earlier MIA flight but then we had a delay while we waited for a ground crew to bring us into the gate. By the time we got off the plane we had less than 30 minutes to our departure AND we had to get from Terminal A to Terminal C, Gate 135. Luck was with us, we parked right next to the gate where the inter-terminal shuttle bus departs but at Terminal C our gate was miles away from the shuttle bus arrival area! Deciding that we would not run but walk quickly, we darted our way in and out of the crowds of people. Then we heard the dreaded "final call for UA1738! Moving steadily and pretty well resigned to the fact that we were too late, we huffed and puffed to the empty gate area and were urged to hurry by the two gate agents. Needless to say we were the last to board but we did it and we managed to snag a row of three, with the empty seat remaining free
.
UA1738
B737-900
Seats 14 A 14 C
Scheduled: EWR 1900 MIA 2201
Actual: EWR 1940 (approx) MIA2220 (approx)
After all that rush, the door closed and the captain welcomed us about and announced a flying time of a little over 2 and a half hours, then he gave us the bad news that we would be in a long queue for take off and could expect about a 30 minutes delay. That was okay, as we were still trying to recover from the sprint and to take a look at some of the evening traffic around EWR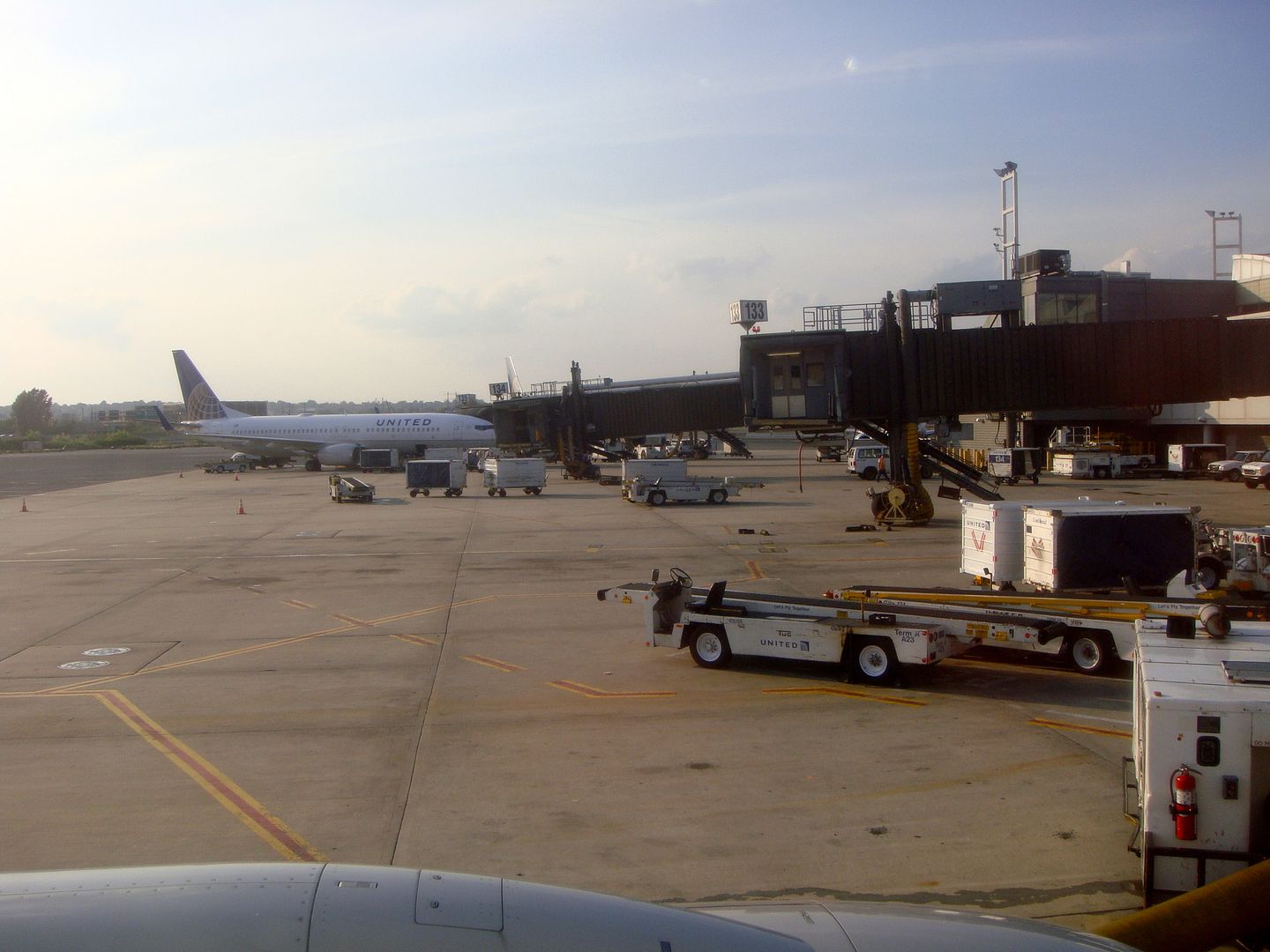 Push back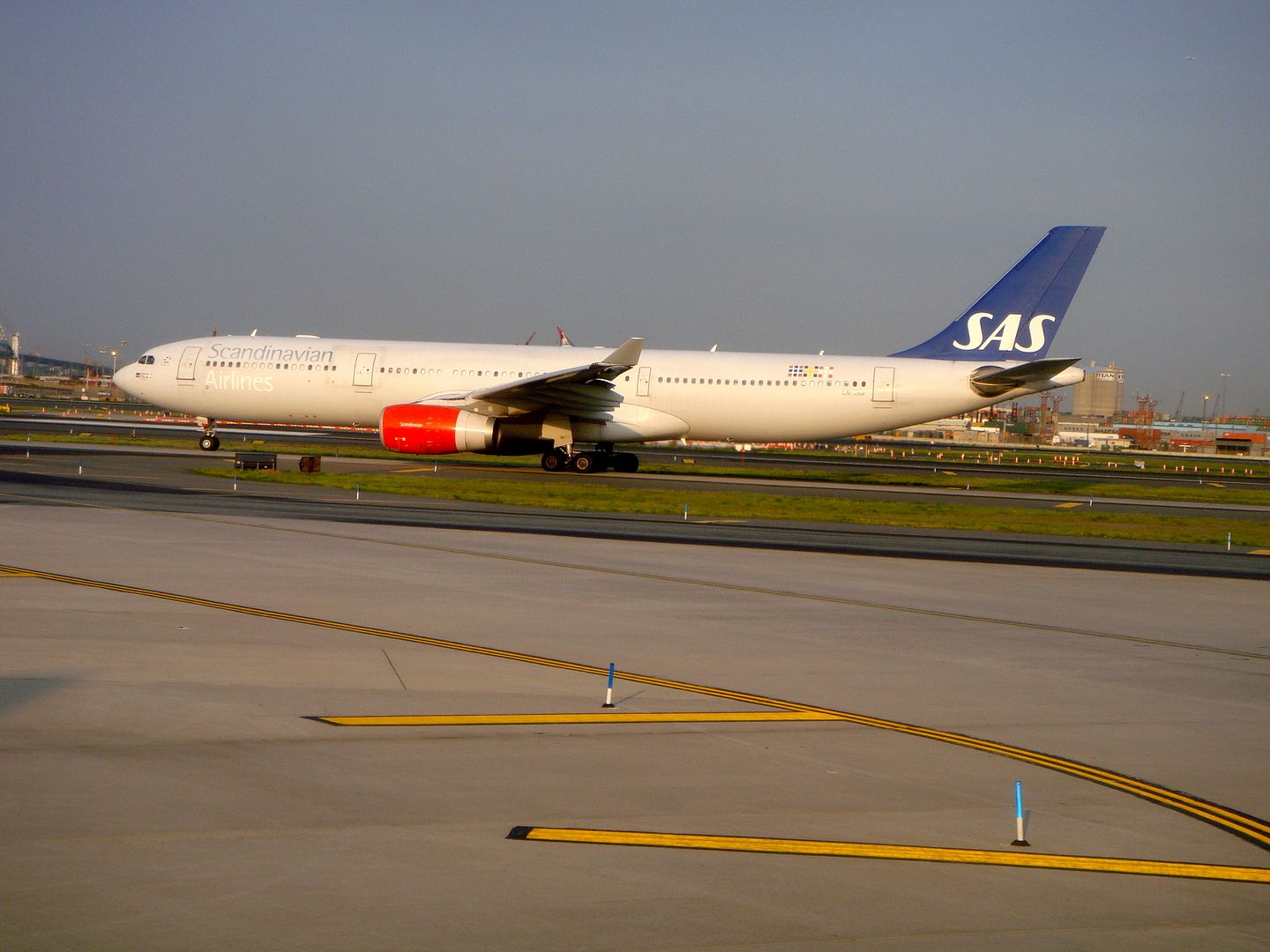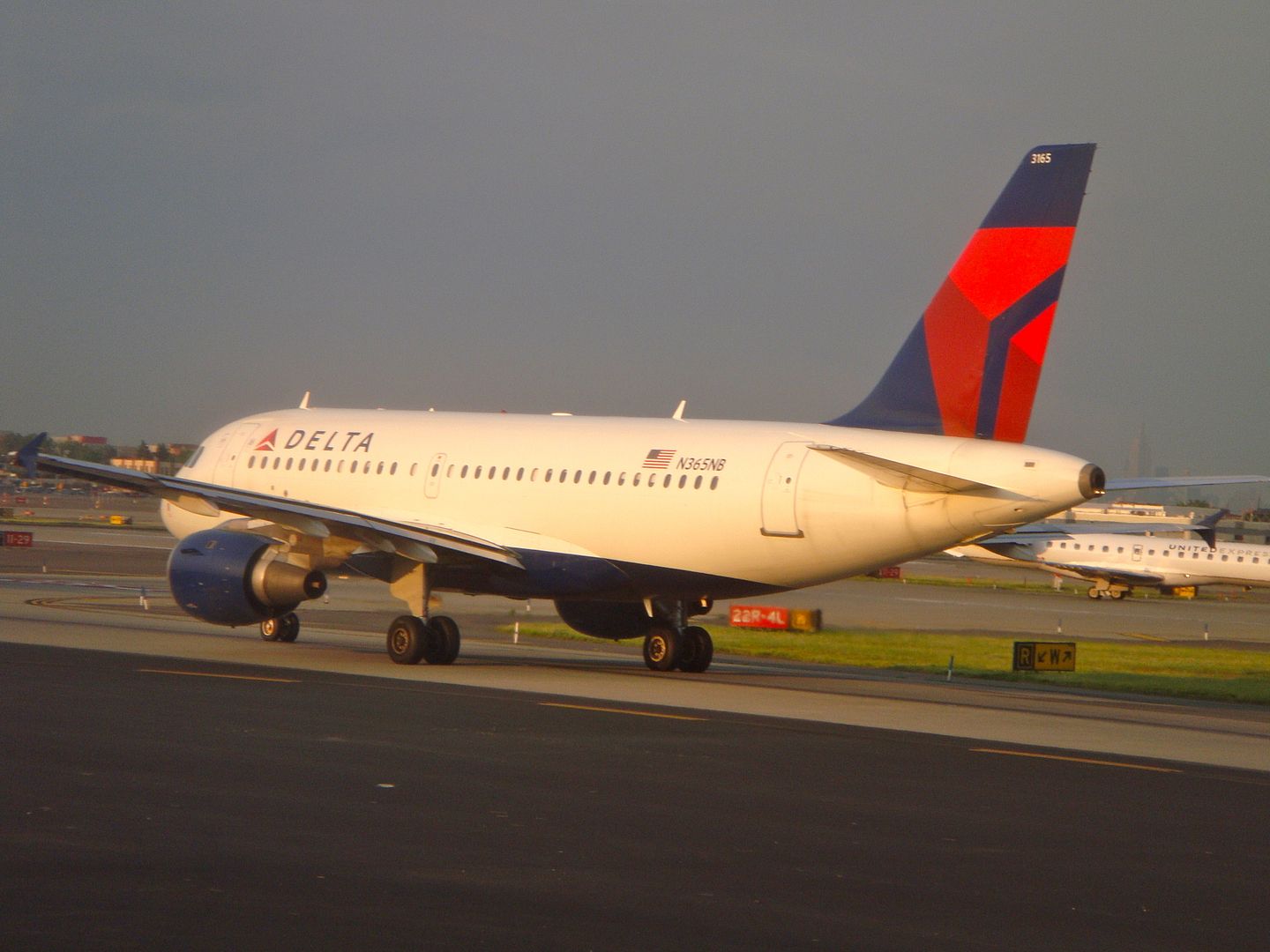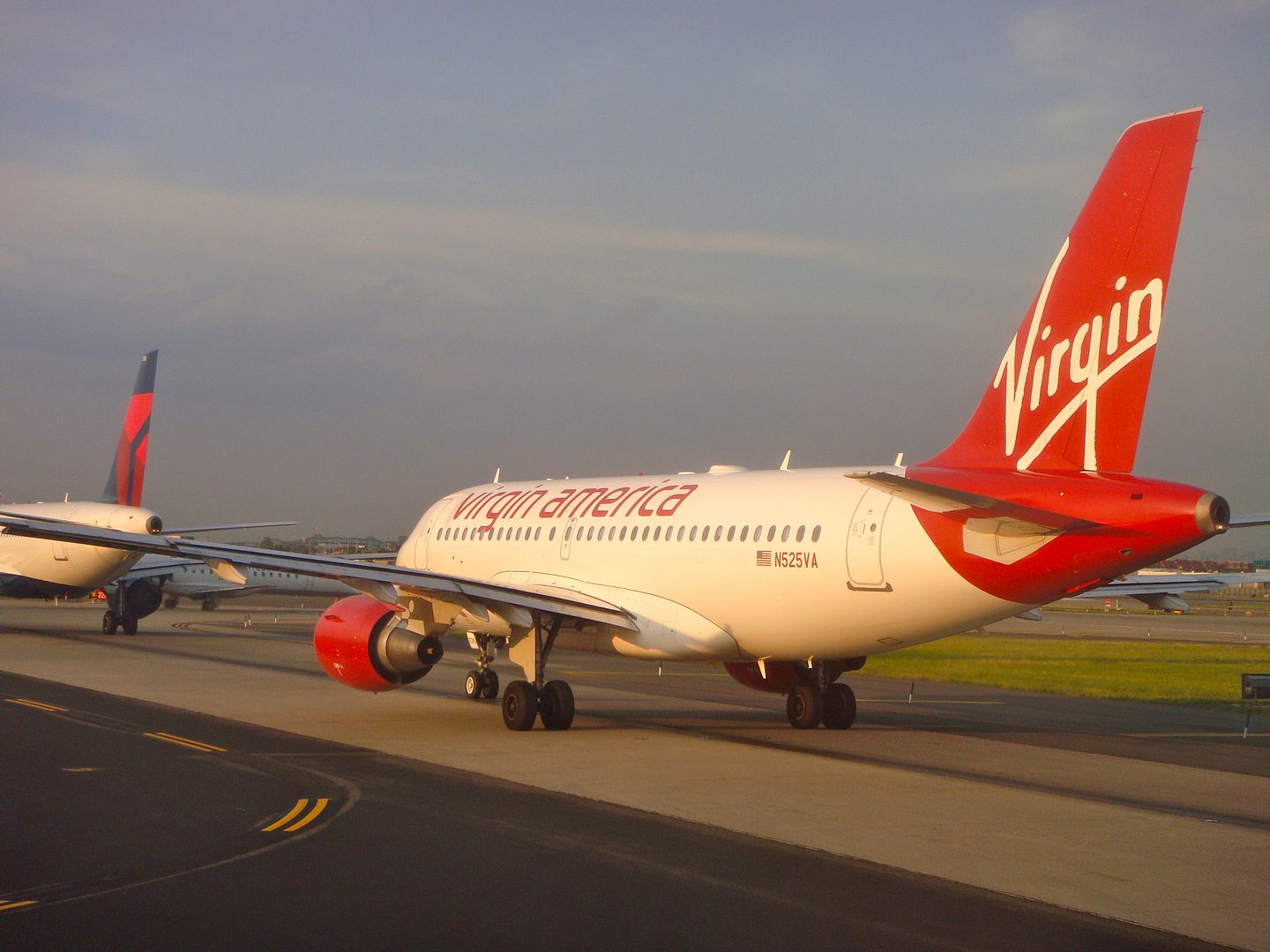 And then it's our turn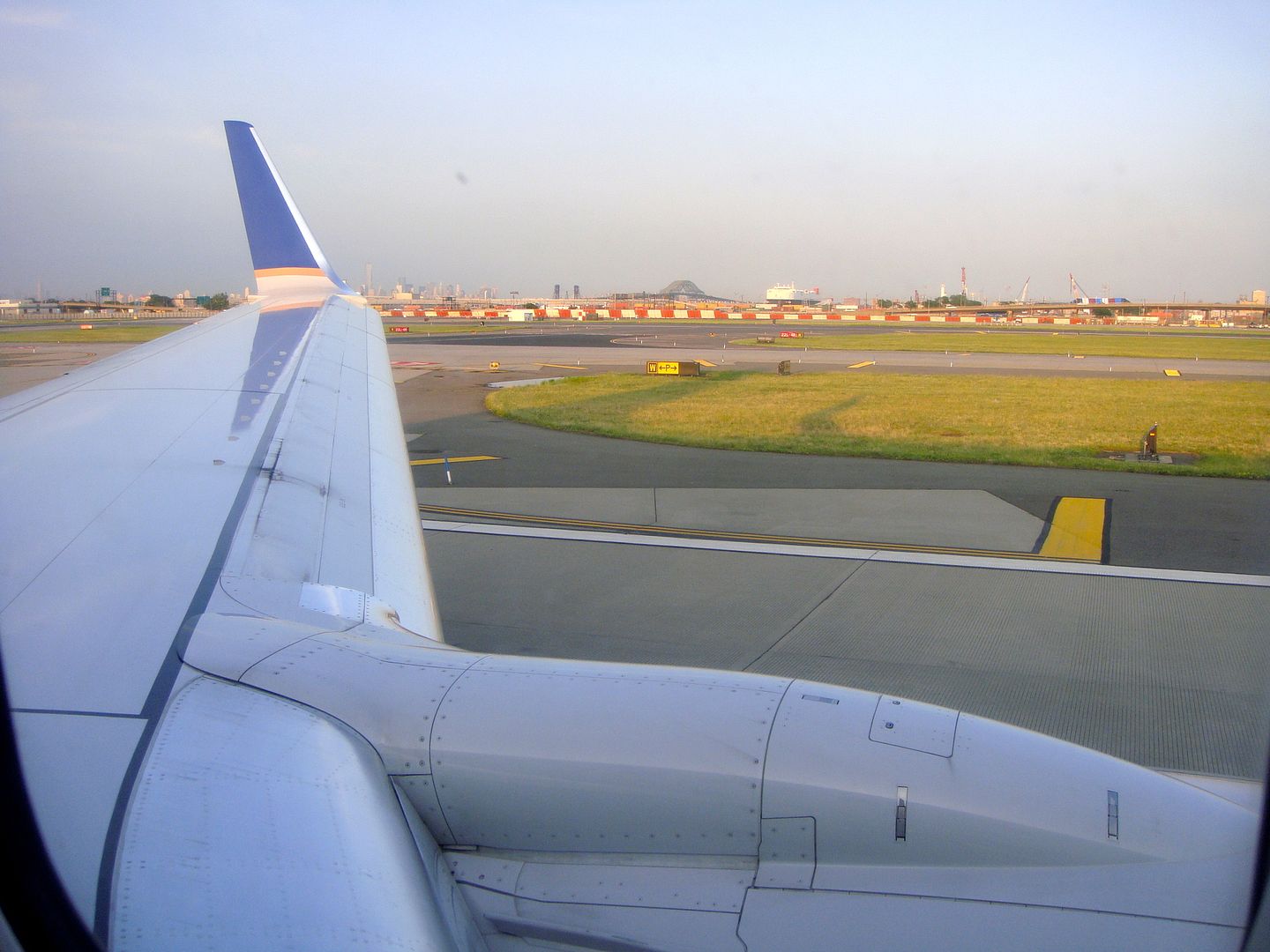 Up, up and away!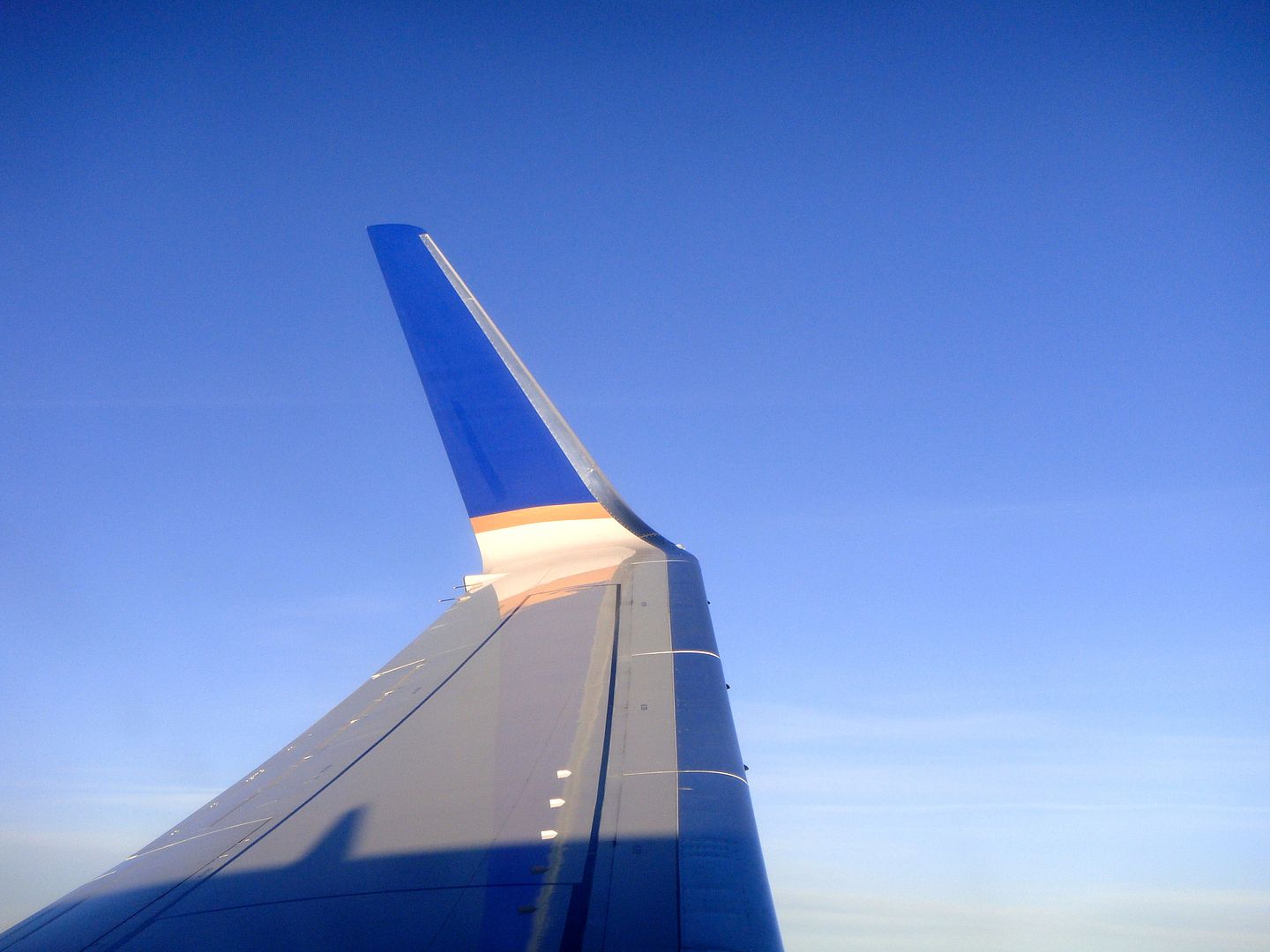 And finally some sunshine again
Free Direct TV (for the first 15 minutes!)
Time to check out the seat pocket contents!
The sheer curtain separating J from Y----you can see but you can't have
By this time, we were starving and we looking forward to getting something from the BOB service. But much to our disappointment, flights under 3 hours only offered snacks. So our hope of having a sandwich or a pizza were dashed and we resigned ourselves to waiting until we got to Miami, where hopefully we could still get some food at the hotel.
The seatbelt sign was on most of the way and there was turbulence throughout the flight. That didn't seem to stop people from getting up to use the toilets and the crew didn't seem to mind. The flight seemed pretty full and there appeared to be a lot of deadheading UA staff on board. The crew were older and were friendly and joking with passengers. Soon, we were starting our descent into MIA, having made up some time en route, and made the usual approach over the beaches and then finals straight over the Dolphin Mall!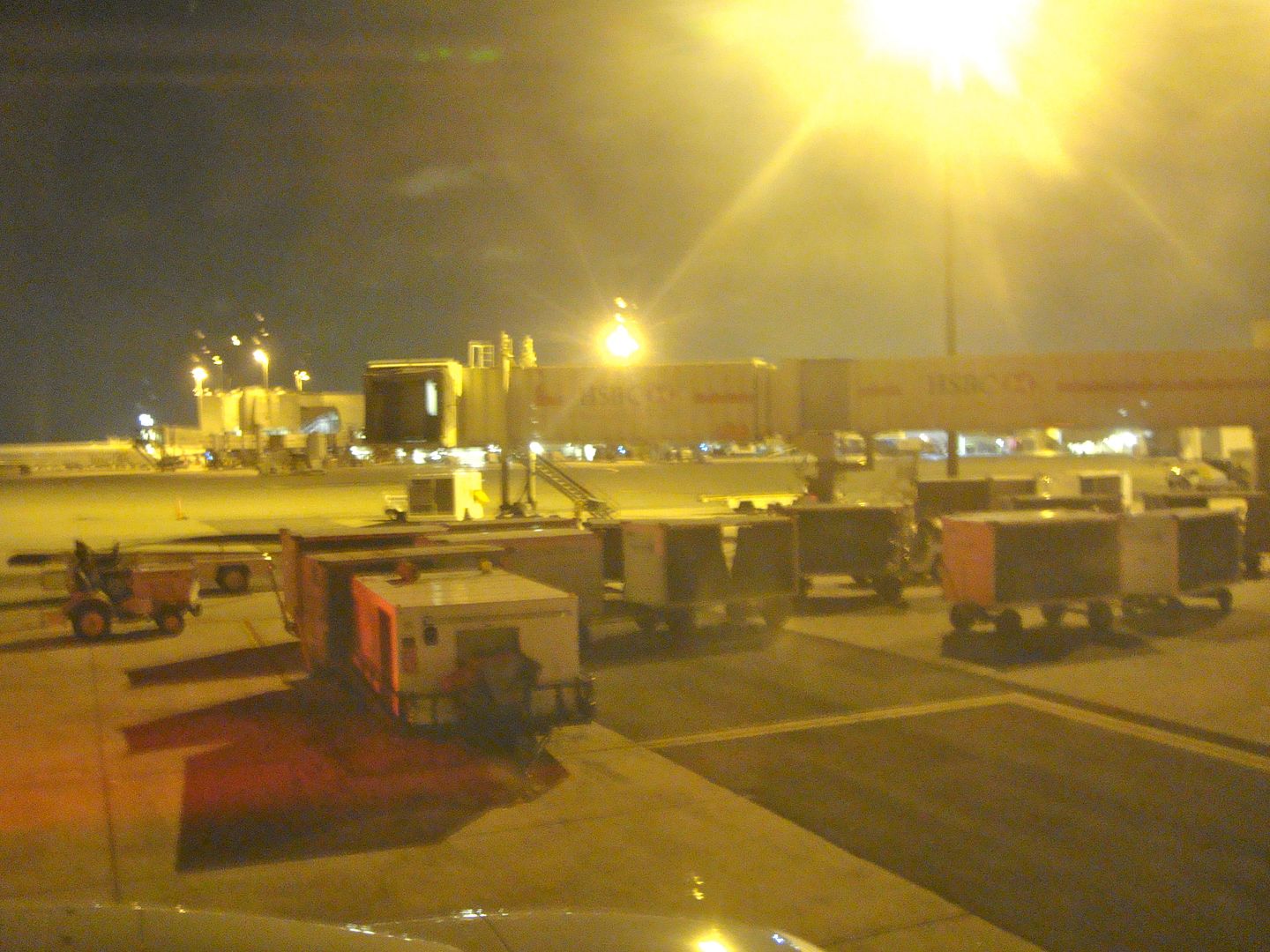 Overall, I would say that we were impressed with United's service. Despite the delay in Halifax, we made up time and UA was quick to protect us on a later connection AND keep our existing flight, something that AC would never do. I had read varying reports about the friendliness of the in-flight crew but the ones we had, on both flights, were pleasant. It was nice to get advance seat selection on a low fare and when I checked my mileage, United had credited me with miles for both segments, which was generous.
So after a couple of false starts and near cancellations, we finally made it to Miami! Stay tuned for the return trip on AC through YYZ. And thanks for reading.