Hey and thanx for the click on the link.
Here are some pictures and a new story, enjoy!
"Three Fokker´s and an E-Jet to explore Cardiff"
The trip in one word:
UNCHARTED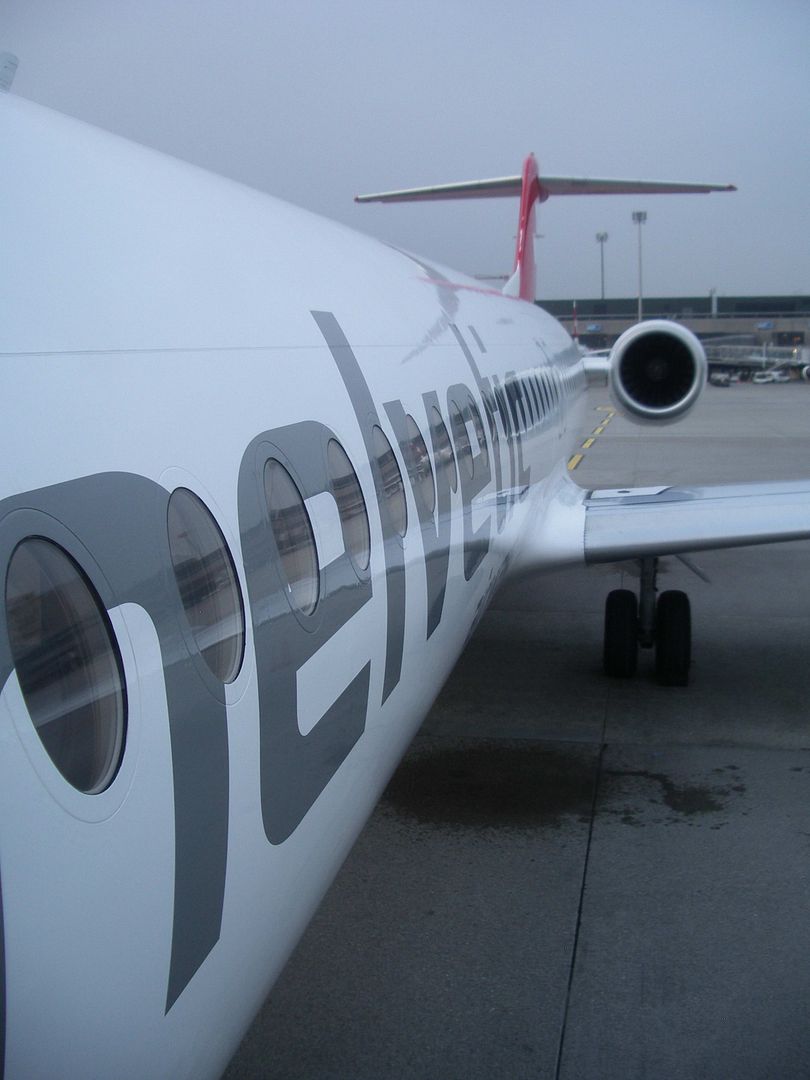 This is a story about four flights to catch one of the lesser known places around Europe, ok at least around western Europe, or do you believe that words like:
Gweiddi, annwyl darllenwyr,
are really belonging to a western European language?.
It stands for:
Hello, dear readers,
does anybody remember about these guy´s at the scheduling department?.
They have done a tough job to fit this all together on short notice just some two weeks prior to the trip.
And they managed it also to propose a shorty meet on the way.
This happens only some days after the return from:
"Air Corsica/Heli Air Monaco/Easyjet BIA-BSL"
(by
FLIEGER67
Jun 30 2013 in Trip Reports)
Well, that´s the way to go today:
With thanx to, as usual:
http://www.gcmap.com/
Something new on the departure airports map?.
Sure!:
Departure Airports II
auf einer größeren Karte anzeigen
Something new on the Tripreporter 2013 map?.
Sure!:
TRIPREPORTER 2013
auf einer größeren Karte anzeigen
Something new on the previous 200 departure airports map?.
No, how comes it!:
Departure airports
auf einer größeren Karte anzeigen
Well, it´s always interesting to go ontime on a service that should depart prior to the airport opening time, isn´t it?.
Forcing the pax early for the gate, the plane at the runway entrance with the pilots fingers at the throttle and as soon as the clock strikes 06.00 am firing down the runway!.
Thursday, 02.05.2013
.
.
.
.
Service Swiss LX 1179 operated by Helvetic Airways
Scheduled: 05.50 // 06.25
Ah, the short nights are good for me, isn´t it?.
02.45 am, it feels like just a second after I´am flake out, but anyway I´am up and ready for the no traffic ride till the airport. Lot´s of people not at work today due to the possible long weekend, so it seems.
And that´s maybe also the reason to catch these flights on short notice with a real good fare. Two legs today and one more next week on one confirmation managed by Flugladen.de, the fare this way 55.00 Euro´s per leg.
P0 welcome, wished the car a relaxed day with all the planes coming and going and heading for the terminal. OLCI works well, but there is a printout to catch, what works also well in the end by the kiosks.
What about a view to the screen?.
Tarth or maybe also rubbish, no. 2 only today from gate 164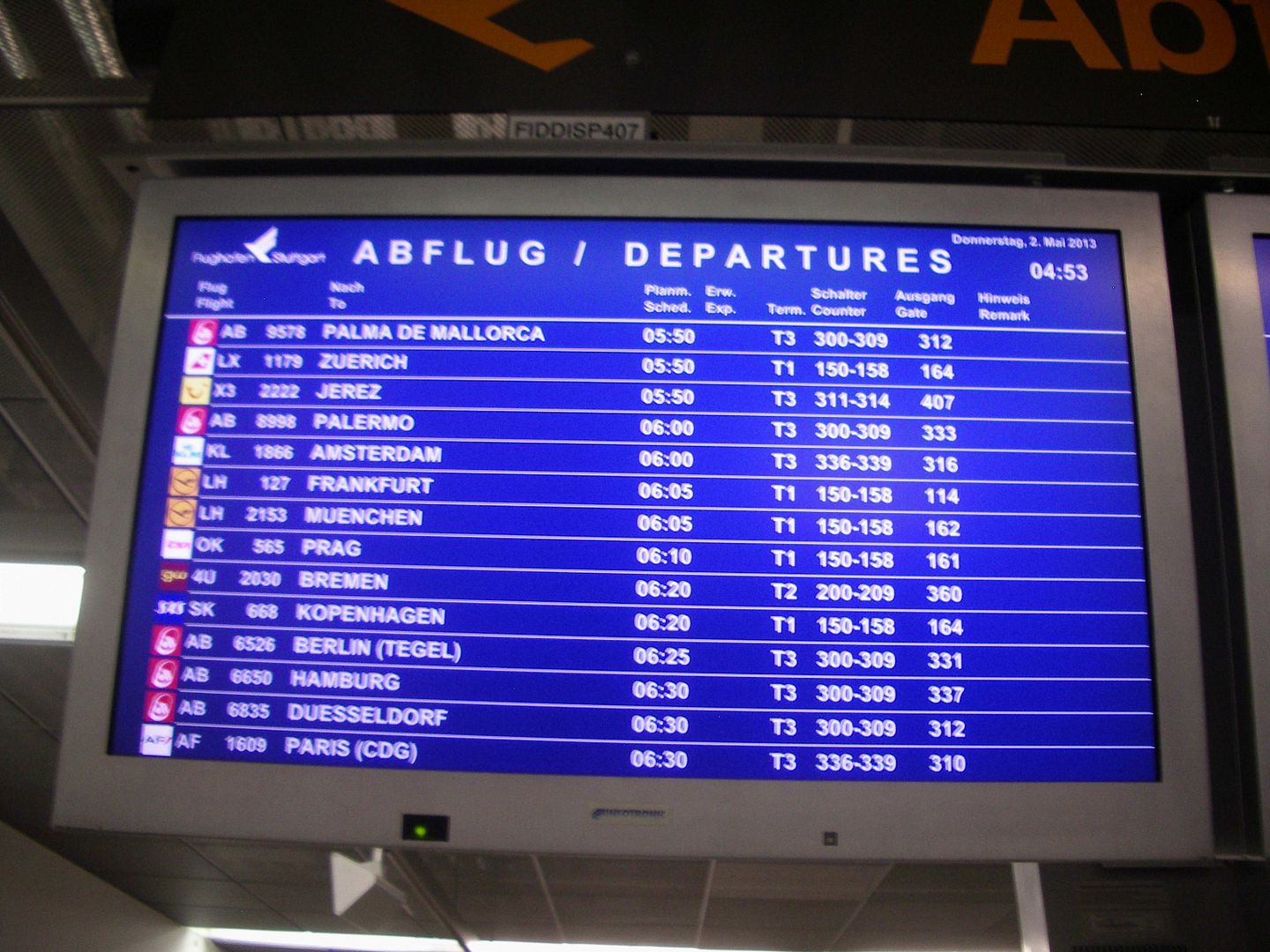 Just a matter of seconds at security.
The lounge is open and served me some breadrolls
short ahead to boarding at 5.20 am on the paper, now that´s a joke
But well, it looks like less joking when I´am down on the groundfloor with the other pax on the bus.
But I wasn´t the last one!.
Looking forward to my first experience with these company from Switzerland with the well fitting name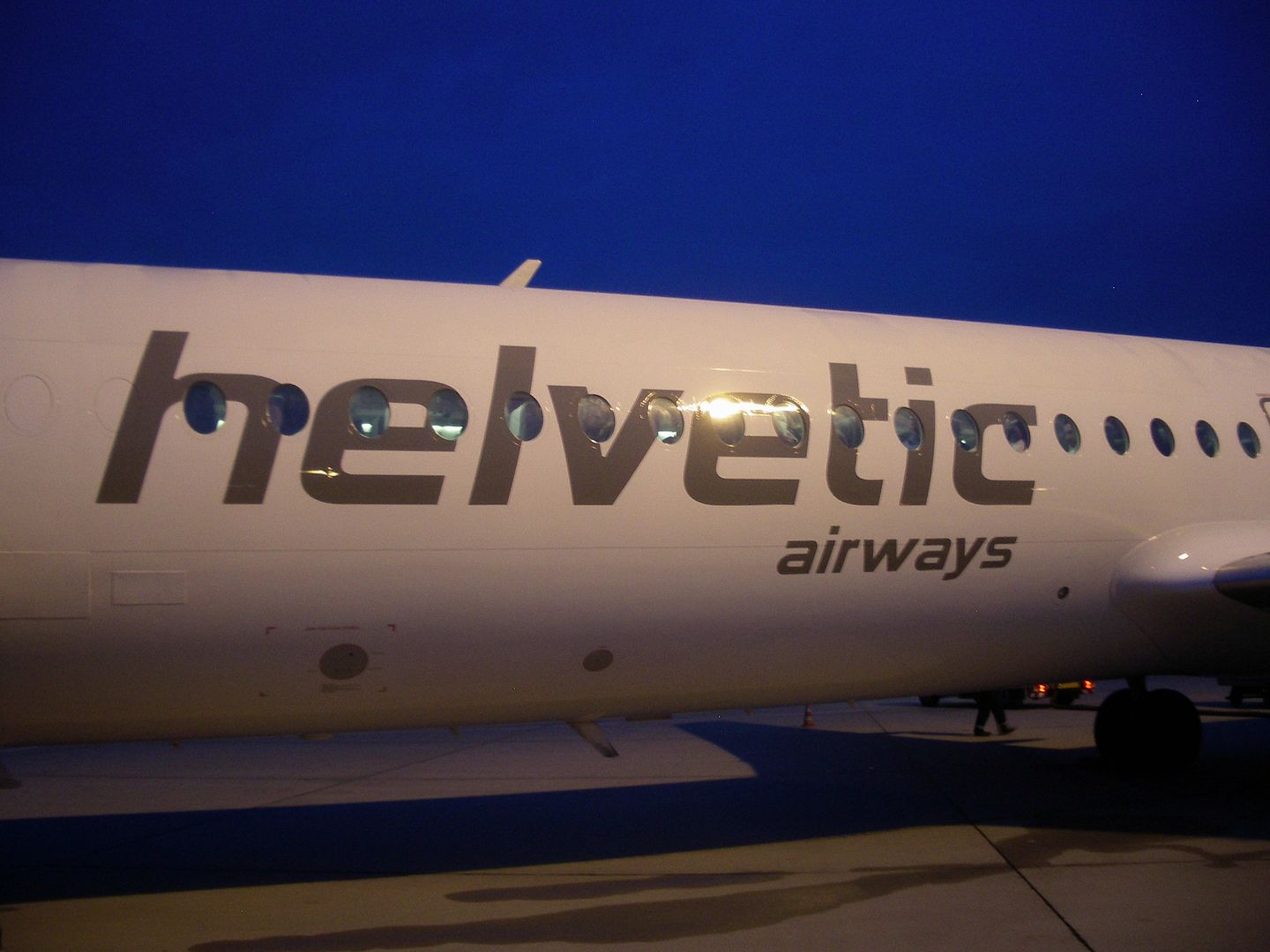 The F100 is on schedule and this looks like no changes for the first flight of the day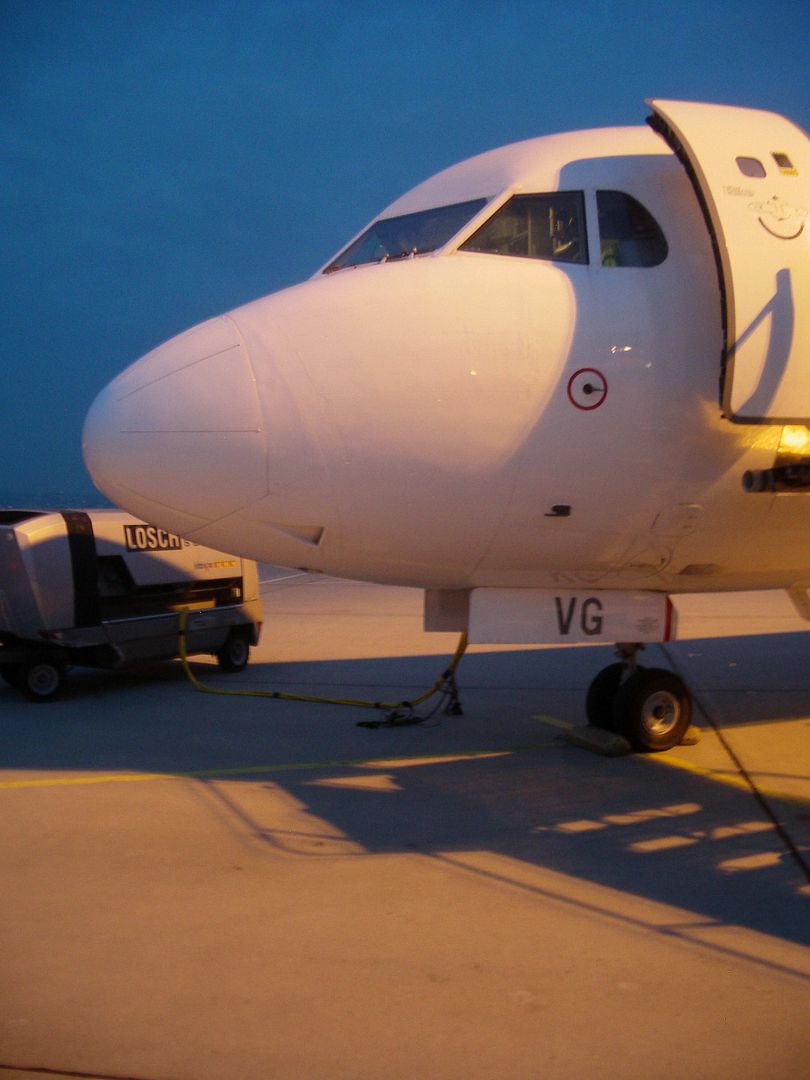 This is HB-JVG, no individual name to notice with this plane.
New to the log and leg no. 36 on type
A former American bird, in service since 15.10.1993 and also no incidents with the plane to report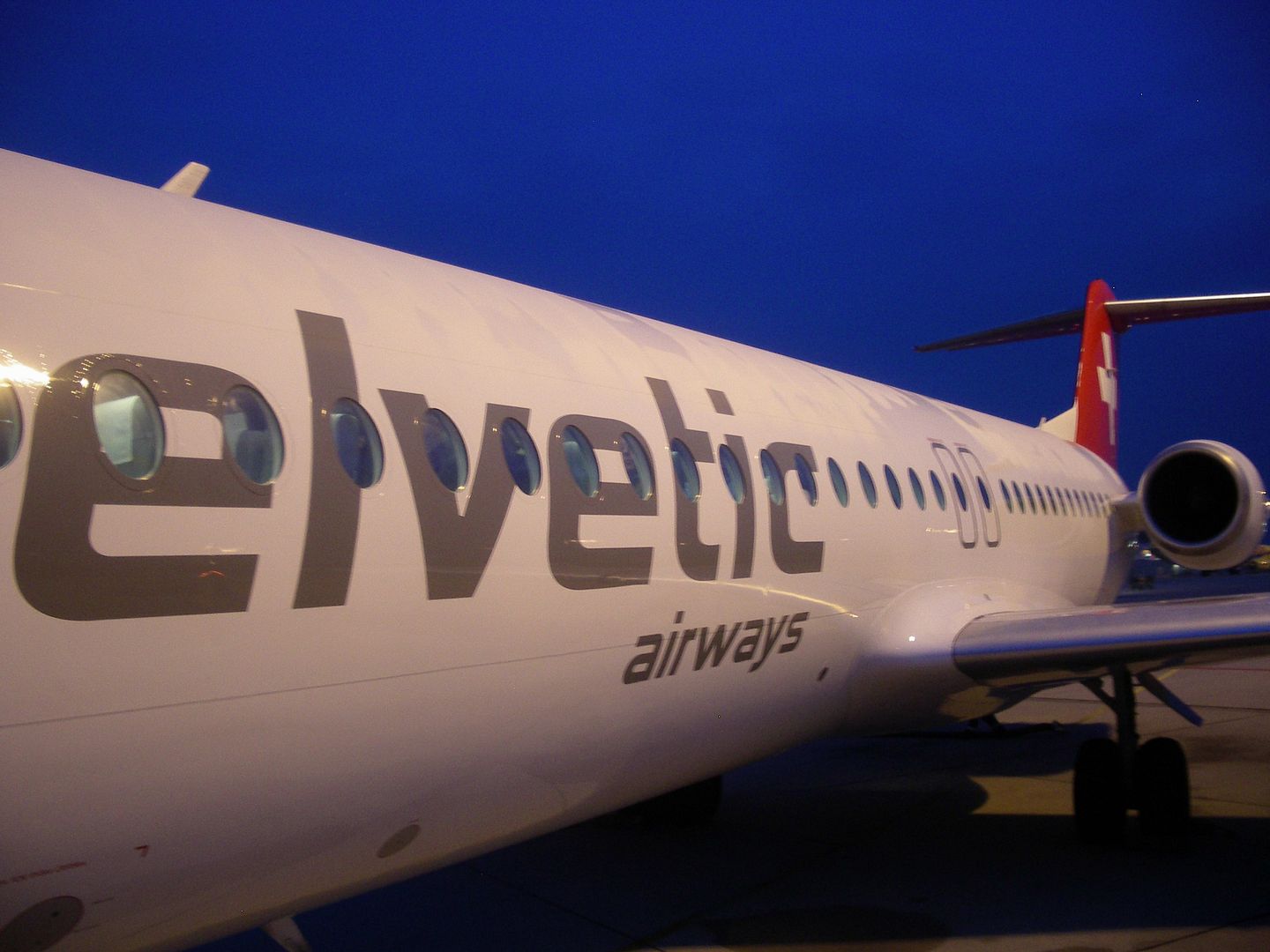 Pax boarding, me doing pictures,
pax boarding further me doing pictures,
pax boarded, the guy with the four stripes closer to 60 than 50 at the planes door following me doing pictures.
"Sorry, I come, I come".
"No hurry, we are good in time.
It´s a beautiful plane, isn´t it?".
"It is, I love it".
Also a nice welcome from a middle aged, well built female FA with a heavy "Switzerdütsch" accent, oh, yes, I like it!.
There is another young, slim, black hair, ponytail also nice FA on the plane.
It´s 5.50 am when we leave the gate, perfectly ontime,
25 minutes only for ZRH by "Helvetic".
6 degrees and high clouds.
Sure a good first impression from the staff and also from the interior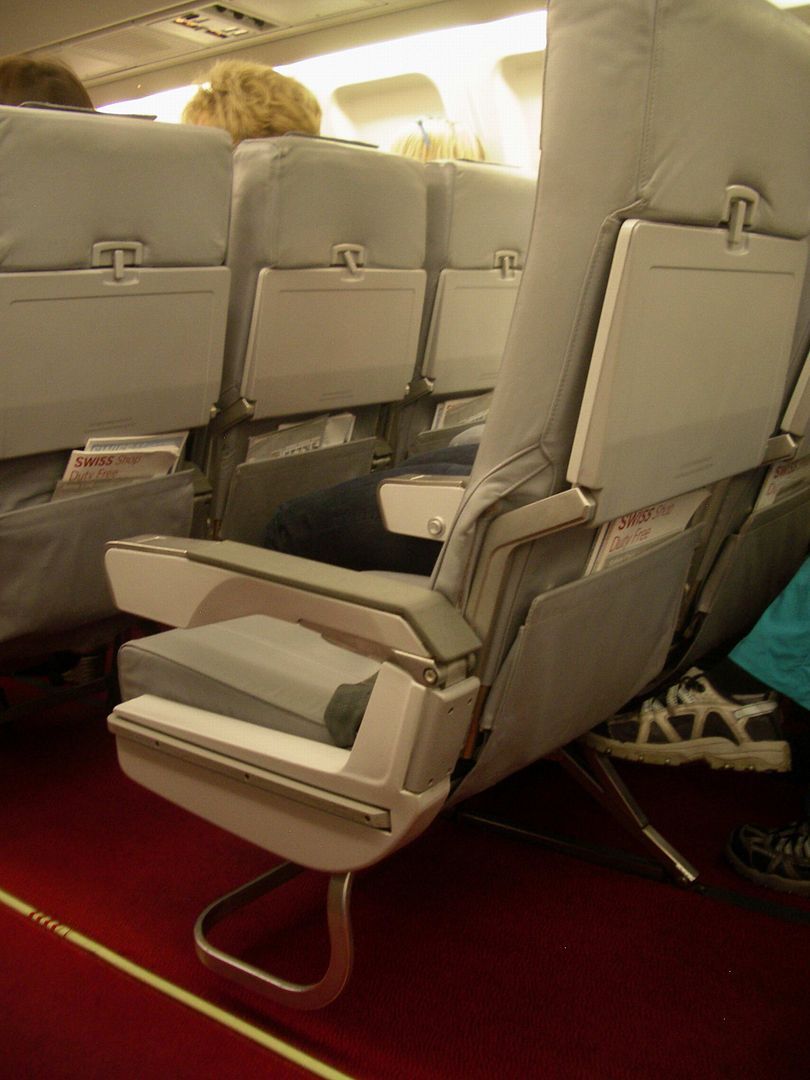 The captain is on the mike during taxi, we made it and beat AB, no. 1 for takeoff today.
No further route or flightlevel info.
Legroom is pretty good here with the bright grey leather seats, well used, but clean.
16A and two for me in the end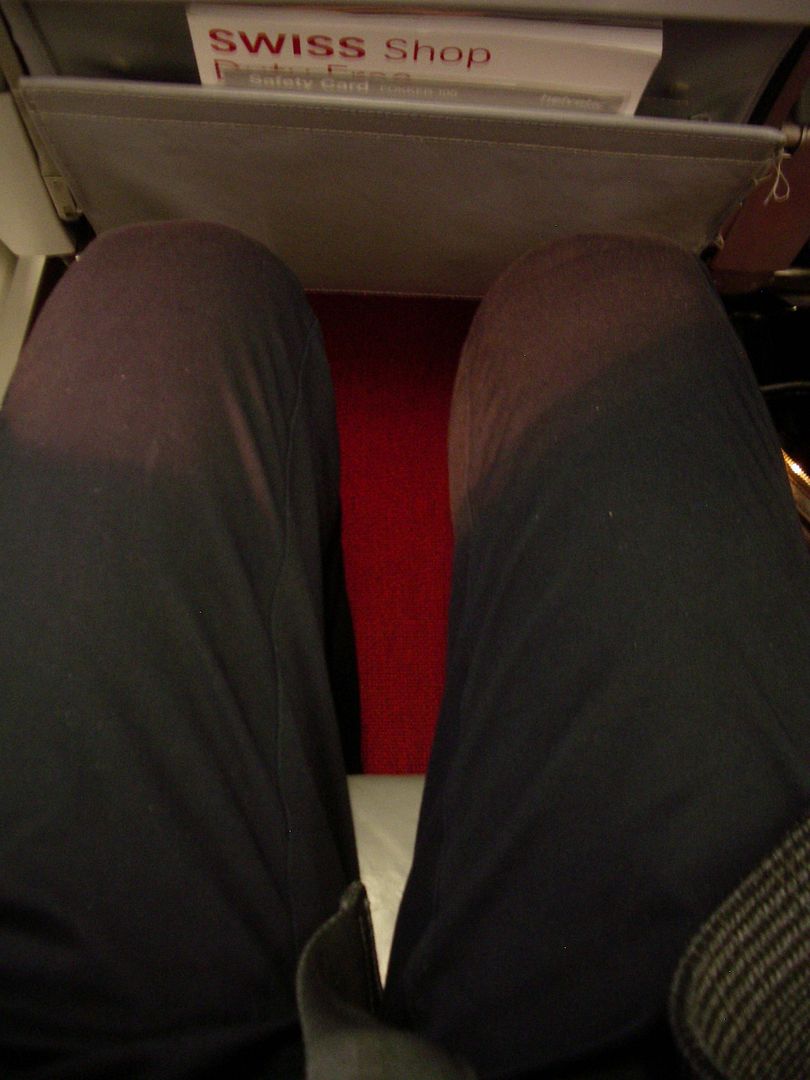 The safety card Helvetic style
And the magazine Swiss style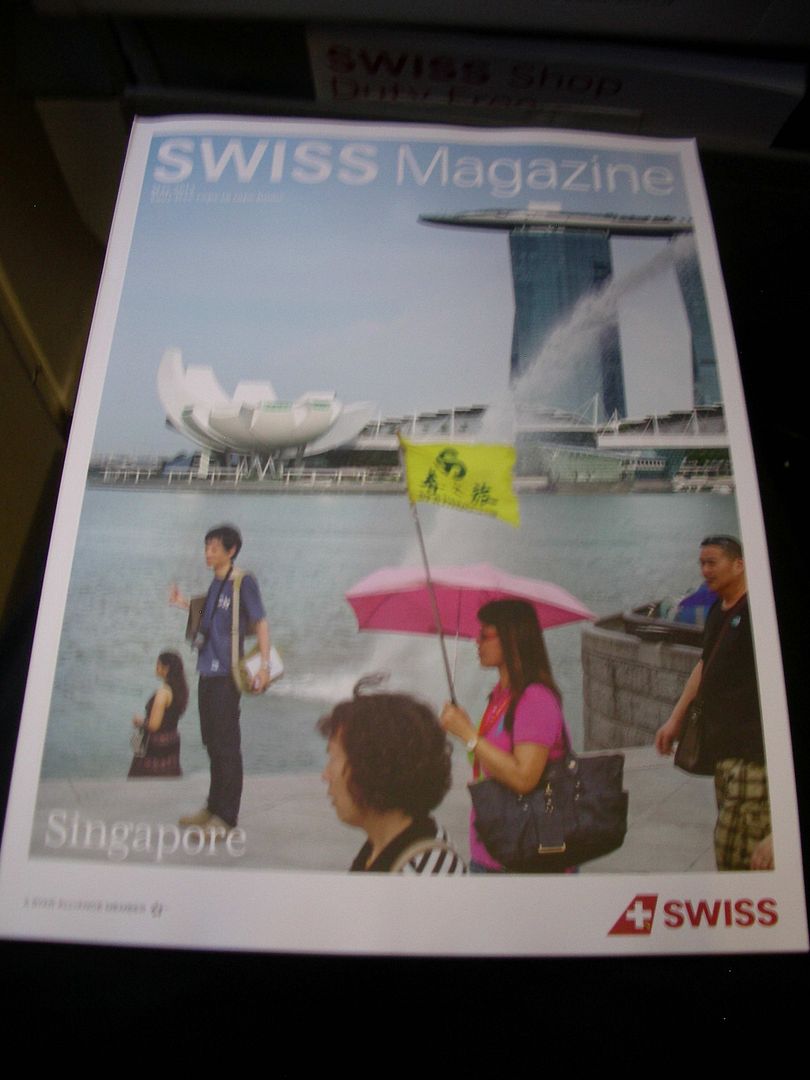 Just departed from "Zero-Seven" and heading for Switzerland
The load is 70%, mostly biz travellers around.
Me and the engine, you know
Service this early morning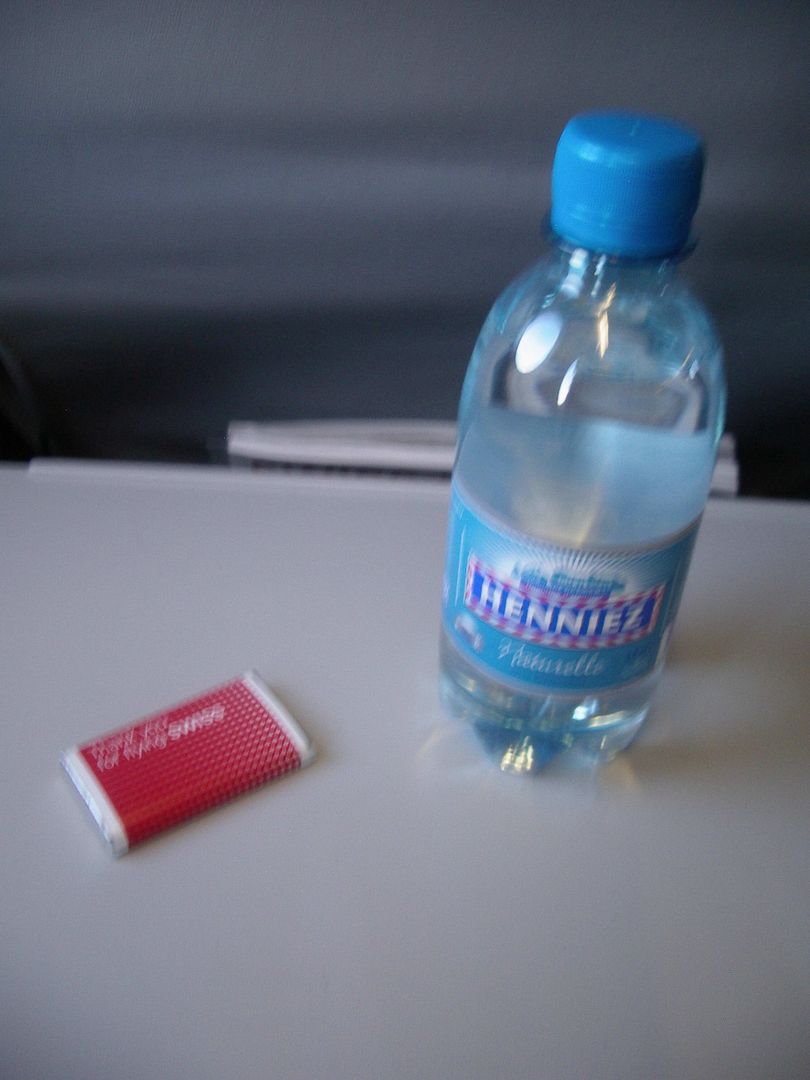 Approaching ZRH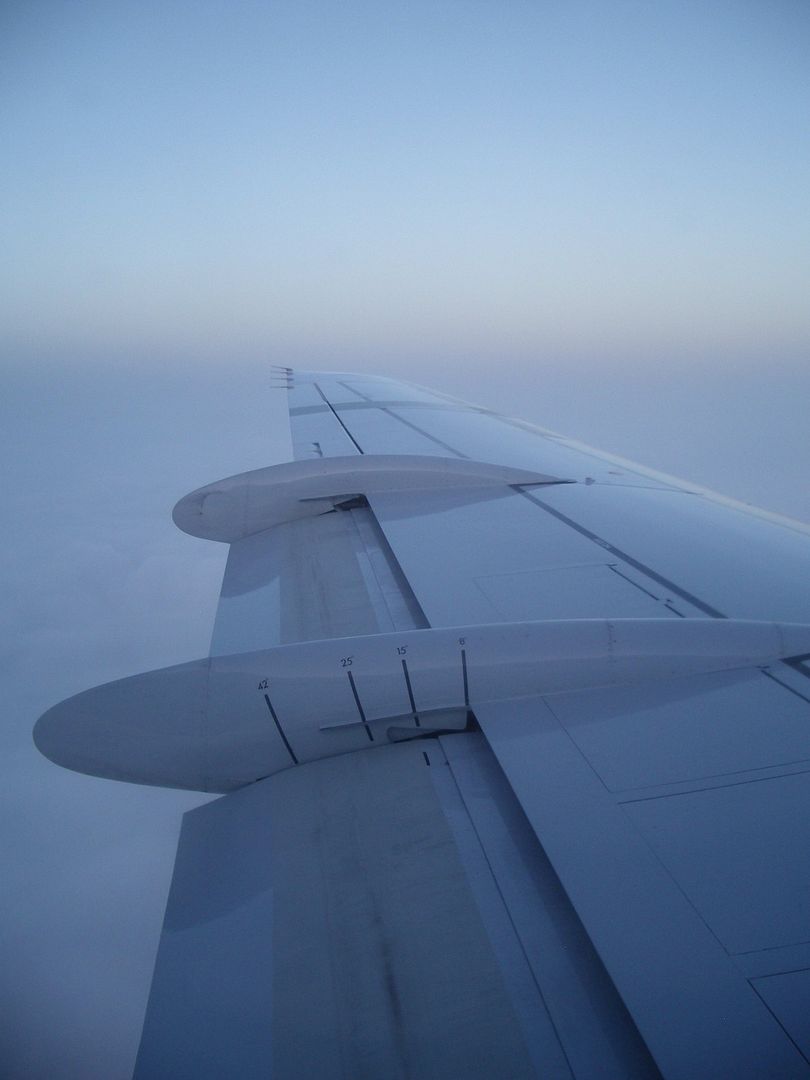 Touchdown at the 3700 meters "Three-Four", it´s 06.30 am, short behind schedule, 6 degrees and partly cloudy.
What about this one for me the next time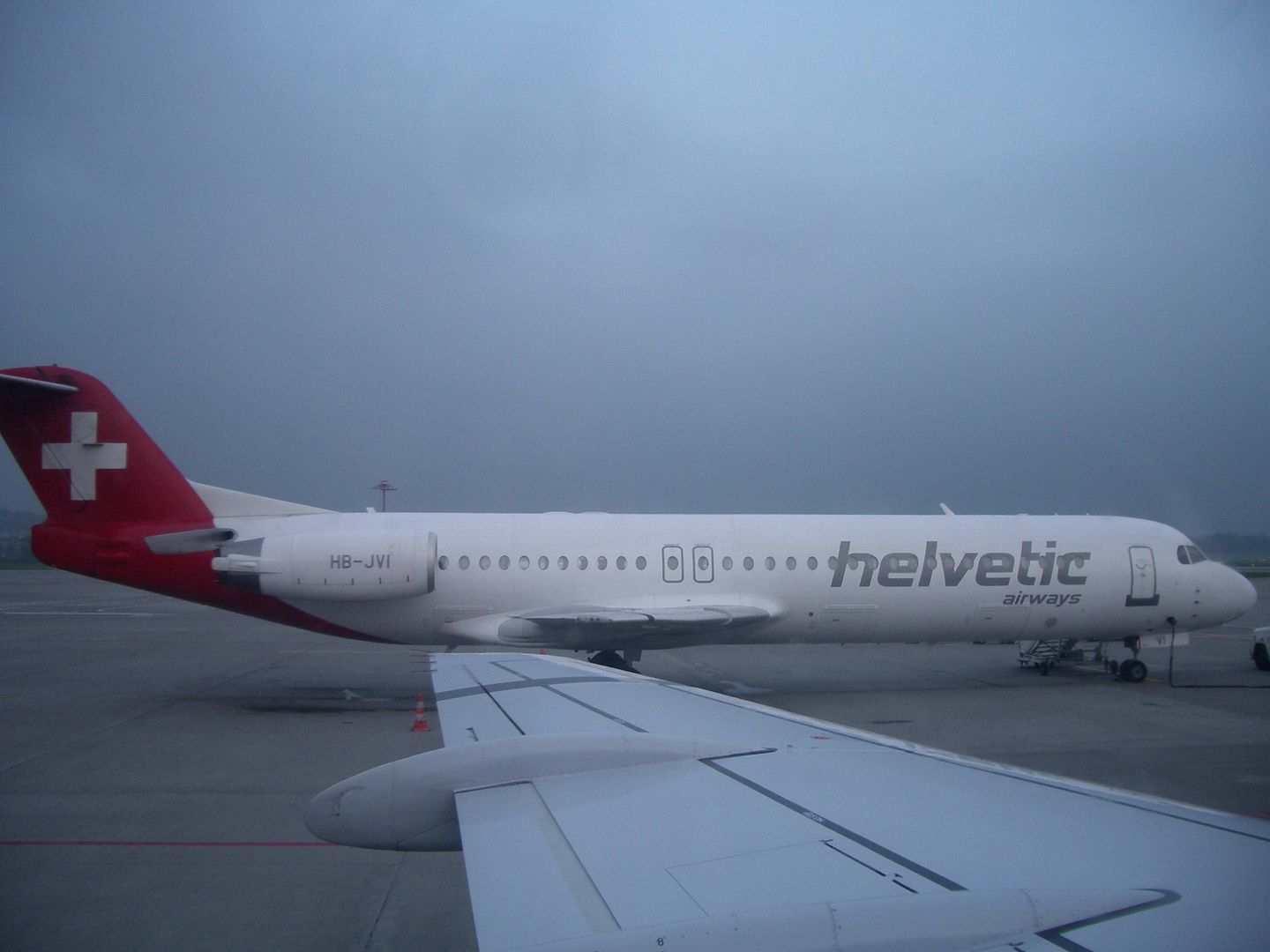 Bye now for HB-JVG, a really nice experience here onboard Helvetic and with a couple of more Helvetic machines around I´am sure, very sure, to see something new for the next leg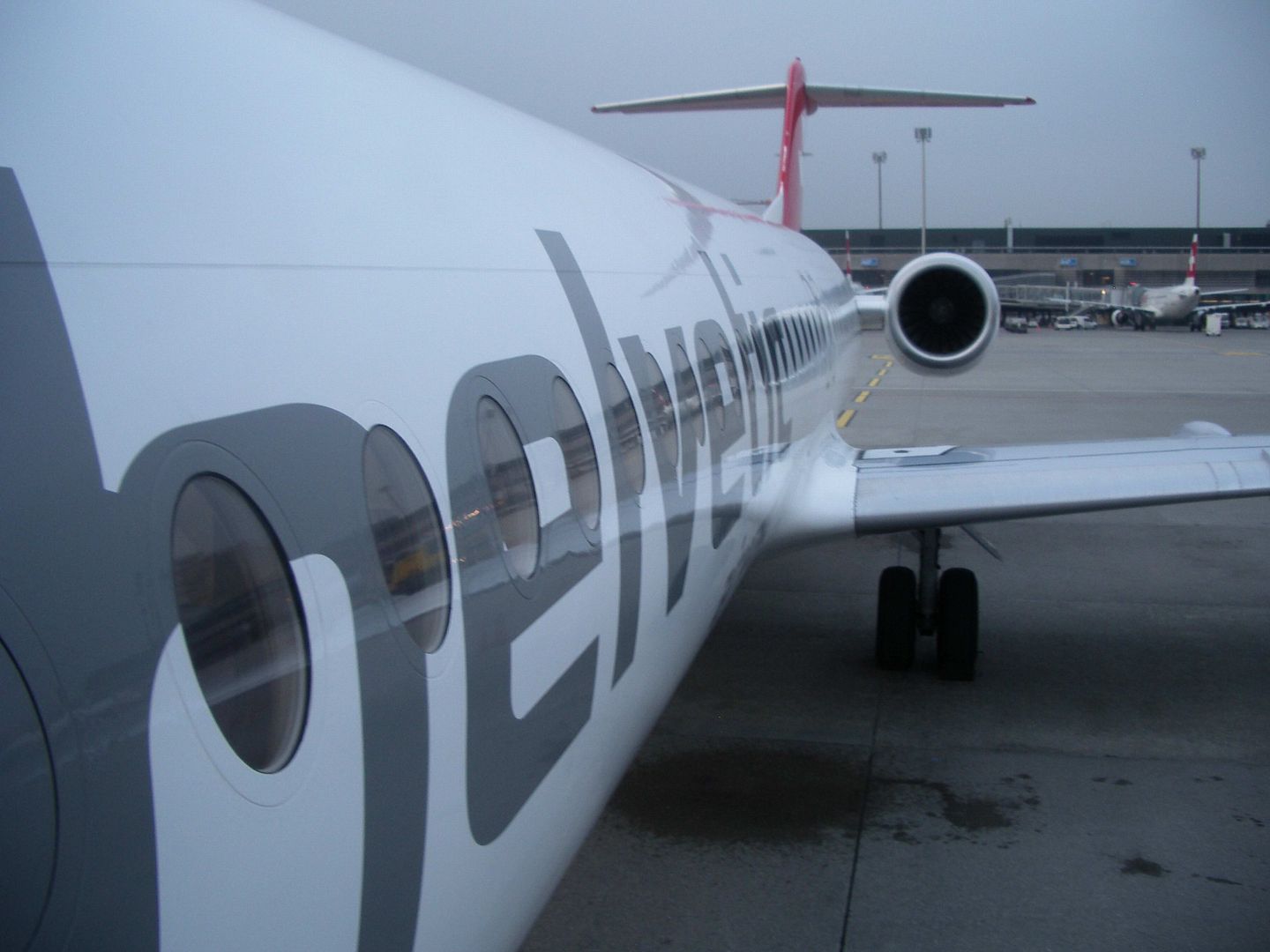 Bustransfer to the terminal now.
Thursday, 02.05.2013
.
.
.
.
Service Swiss LX 420 operated by Helvetic Airways
Scheduled: 07.15 // 08.05
And just by coincidence or not, these nice young woman with a special relationship to ZRH airport is at the terminal entrance.
Oh, yes, it feels really good, H., to see you here this early morning, you know.
And if there is a lounge to visit here, no way, there are more important things to do!.
We had a good chat on the way for the next gate.
"Zum Gate", ok, D55
My time at ZRH is far too soon over and after one or two or thousand Bye-Bye´s, I´am on the bus for a, definitely nothing else expected and also definitely no one else told me anything else, new and unique entry to the log
Tarth, this is HB-JVG again, we´re on the same way today.
Leg no. 37 on type and the second experience now here.
But, da or better said ok, it´s the F100 like on schedule, that counts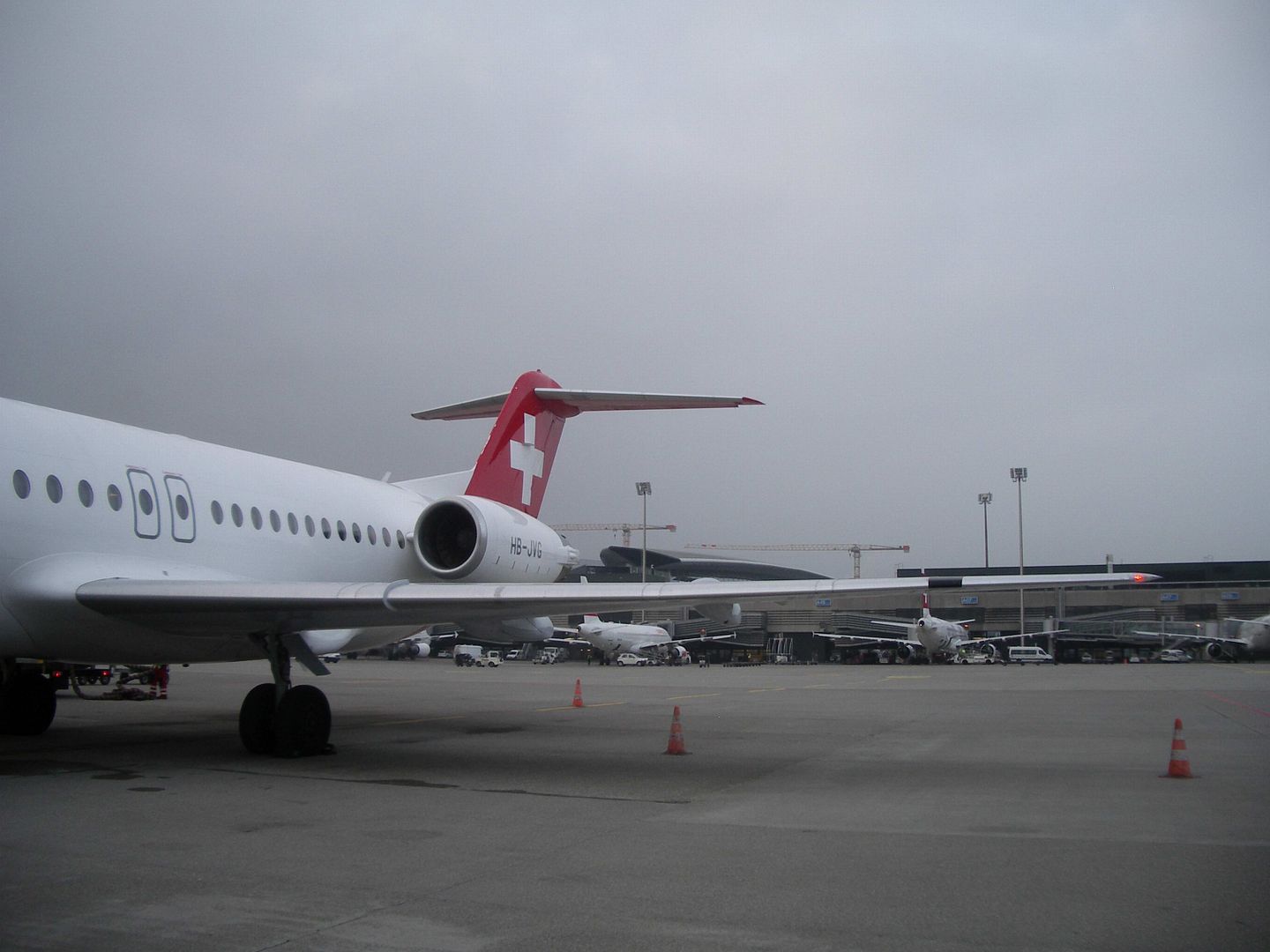 Show me you´re cute engine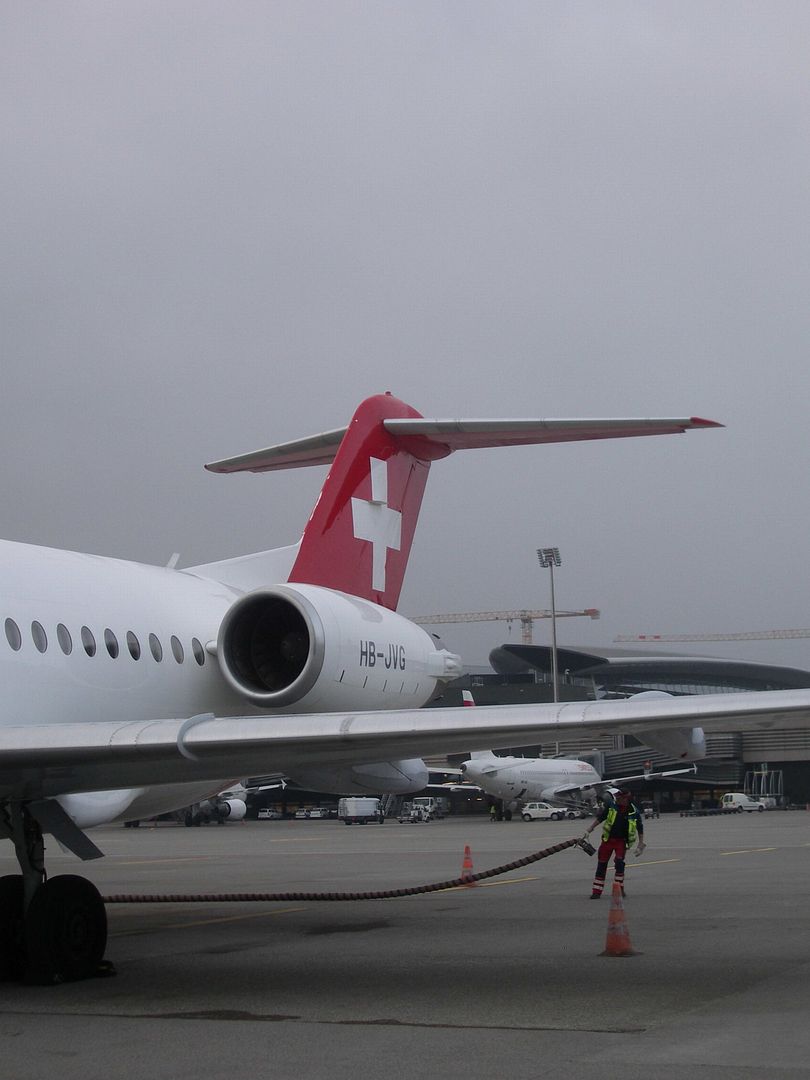 Helvetic, I should do something like this somedays!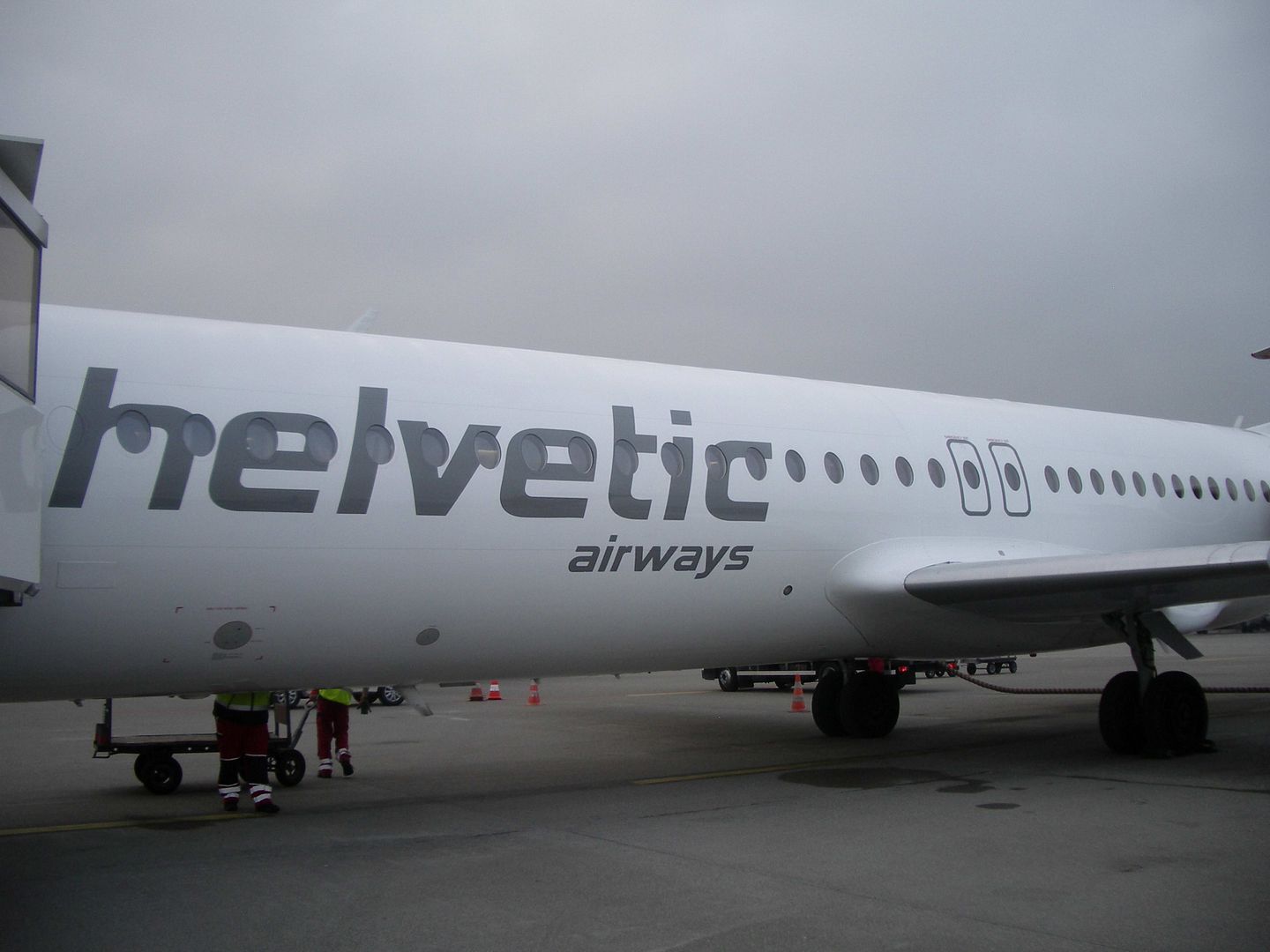 There are just a couple of other Helvetiv planes around. But this is it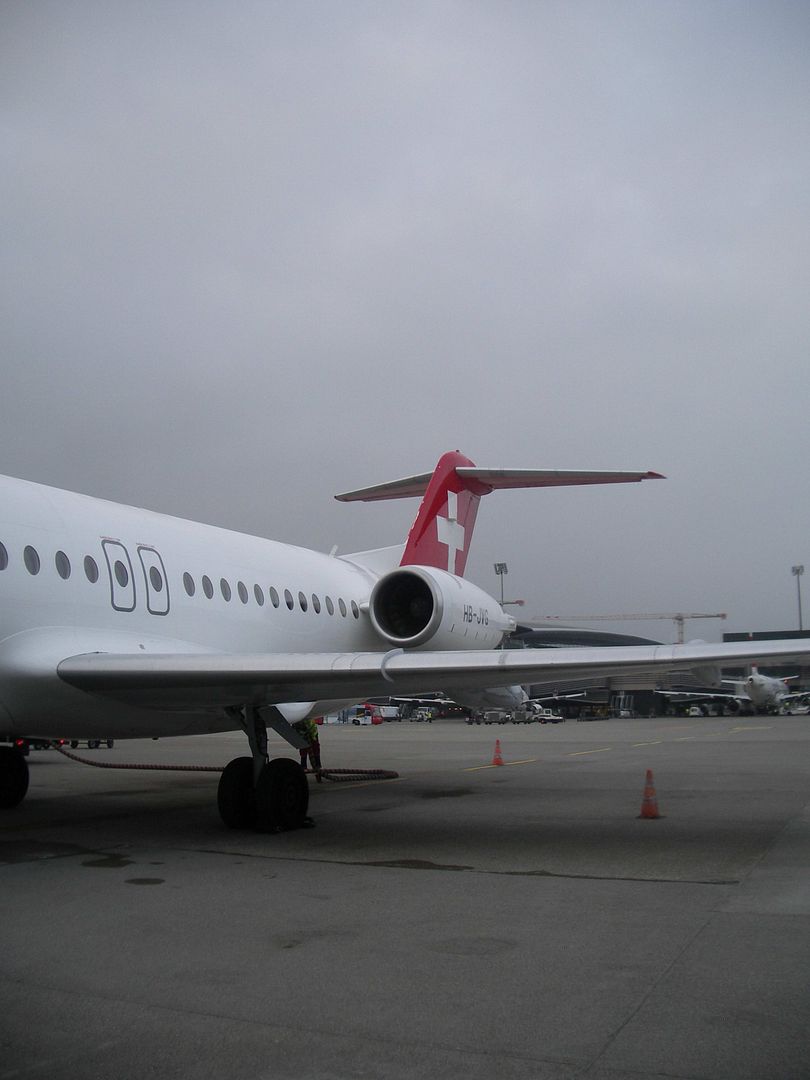 Helvetic Airways for the second time today
Well, you know, me doing pictures on the apron.
Me, doing some more pictures on the apron.
The guy at the planes door, not the same pilot like on the earlier flight, but also somewhere close to 60.
Up the stairs.
"I´am in, let´s go".
"You doing a lot of pictures, is there something special with the plane?".
"Oh no, I really like the F100 and with the first A319 delivered just yesterday to Helvetic we never know how long it is possible to fly the F100".
Now he is surprised.
"You know a lot about the company".
"Just a little bit more than the standard pax".
It seem´s he´s satisfied.
"Welcome, take you´re seat please".
07.25 am, short after schedule, 1.00 hour, 30 minutes for England by "Helvetic".
6 partly cloudy degrees again
The captain is on the mike during taxi, 3 planes ahead till our turn.
Just departed from the 2500 meters "Two-Eight" with me and the engine again
Climbing out of ZRH
Cabin view with a good number of biz pax on the way.
The load is 50% only, 17A this time and two for me again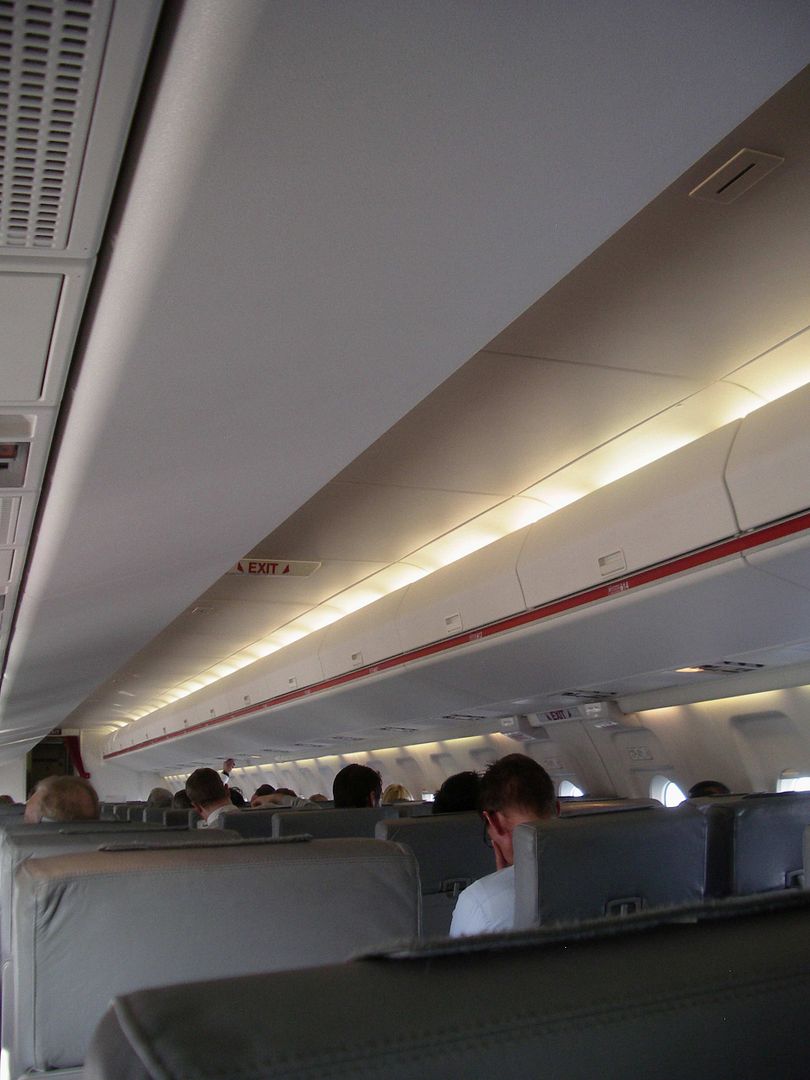 Cabin crew is one young and cute female FA, long brown hair, nice, together with a young male FA, also nice but not as relaxed as the first crew.
Looks like neat, isn´t it?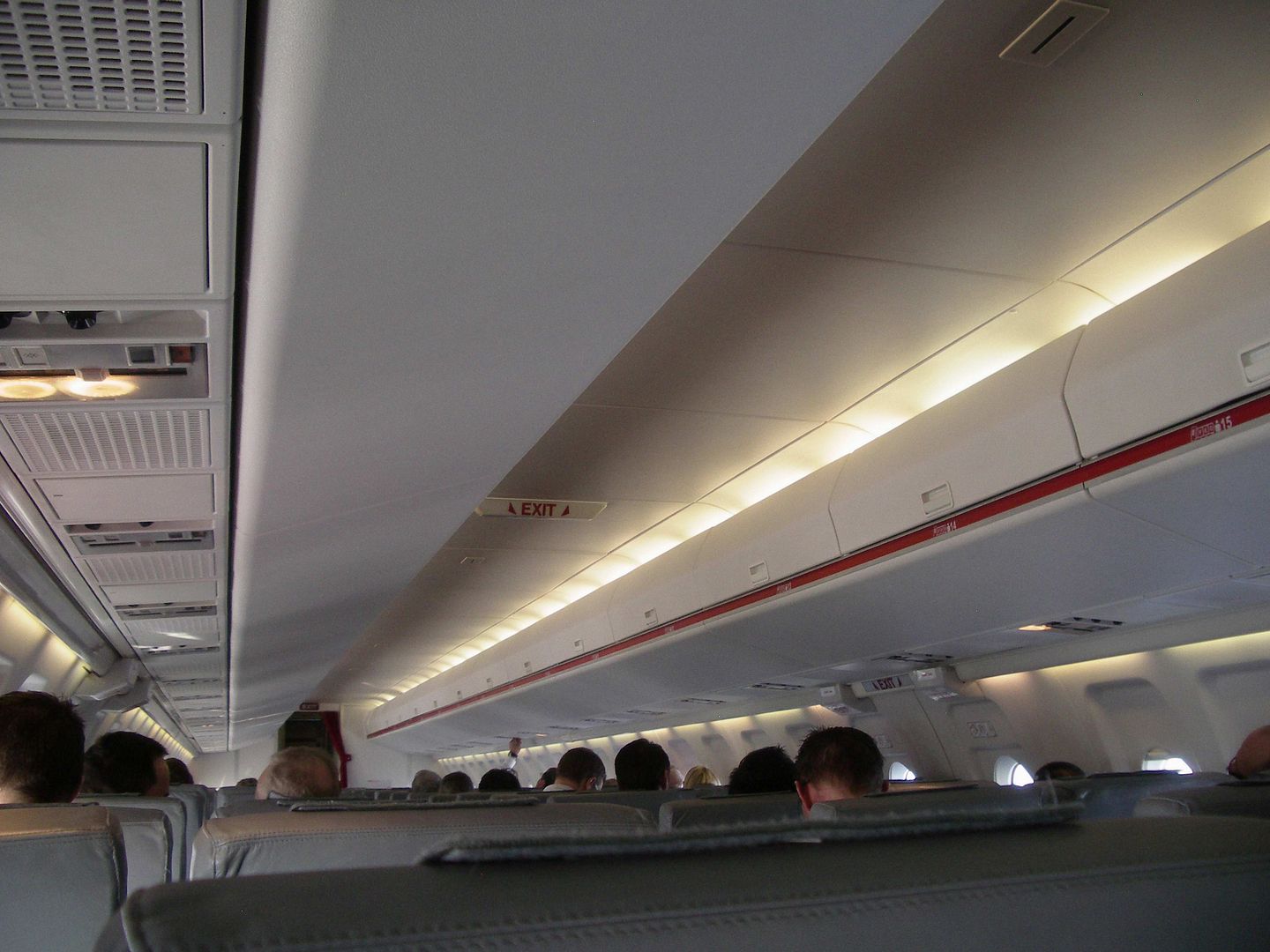 Legroom is also good this way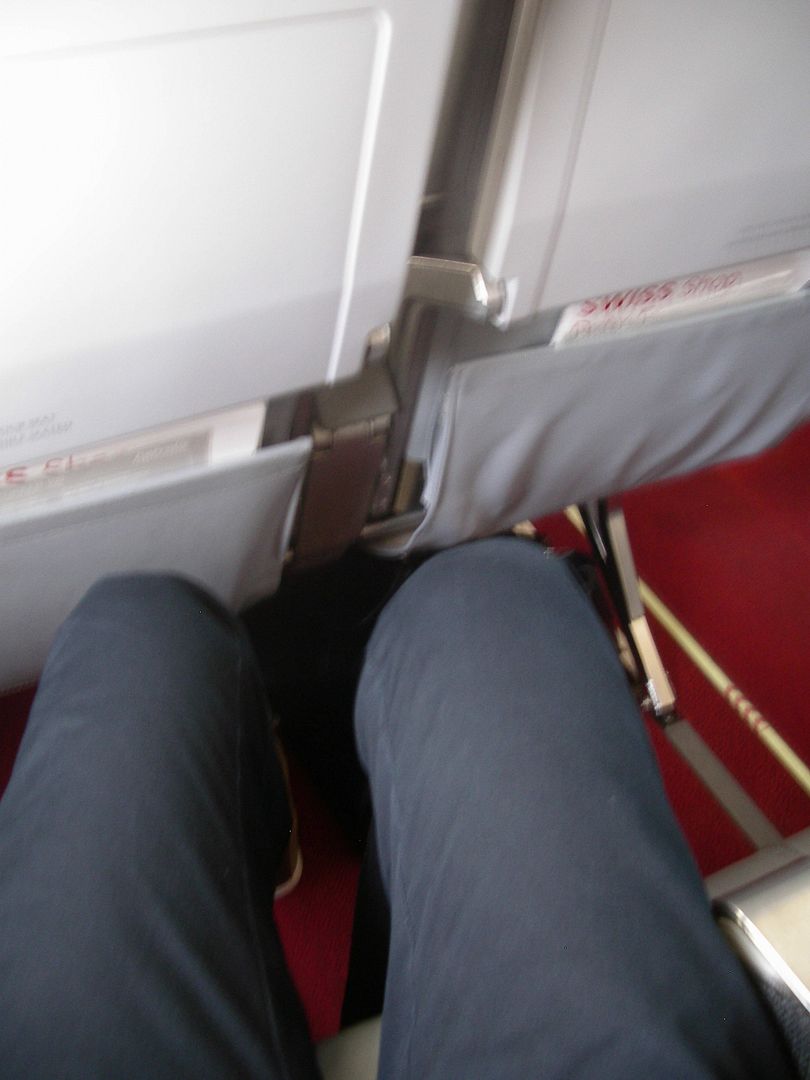 And just the other side of the safety card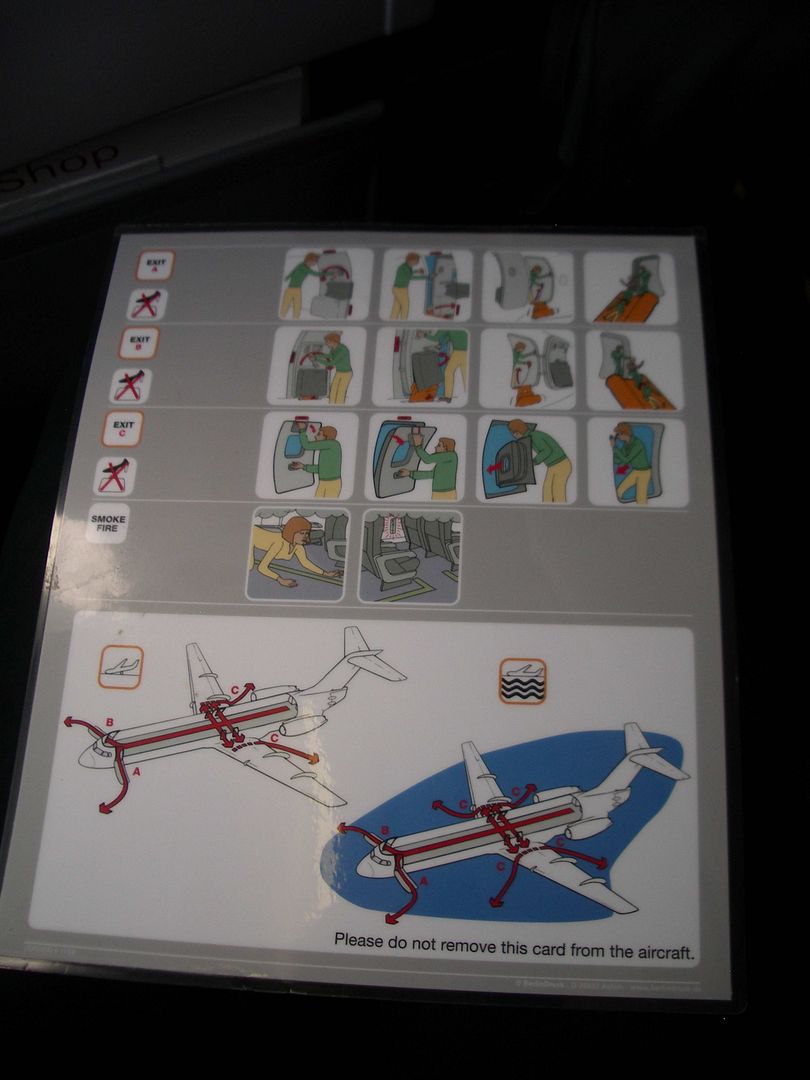 Some clouds on the way for England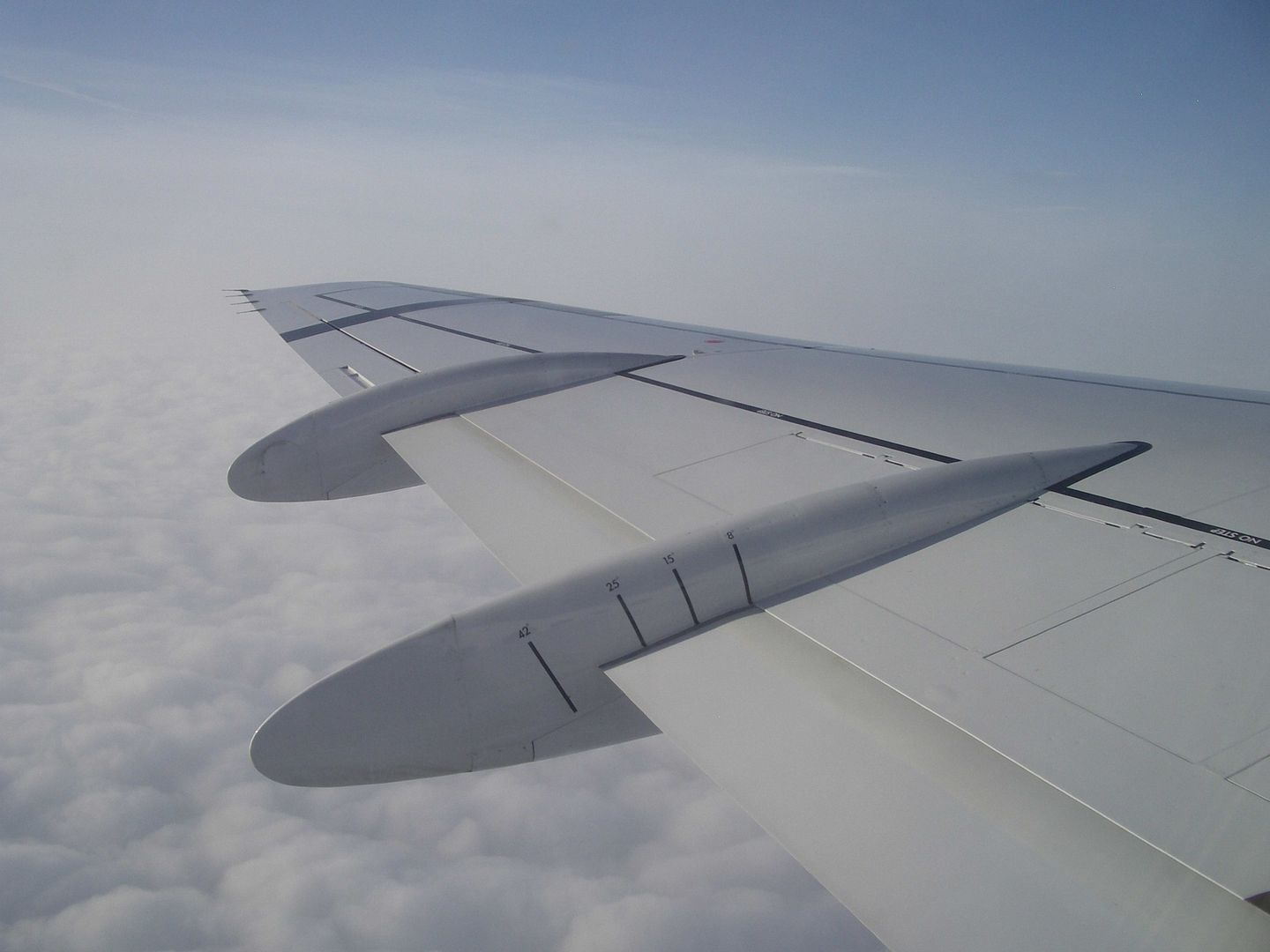 It shows it´s age just when you go en detail
How I like these engine view inflight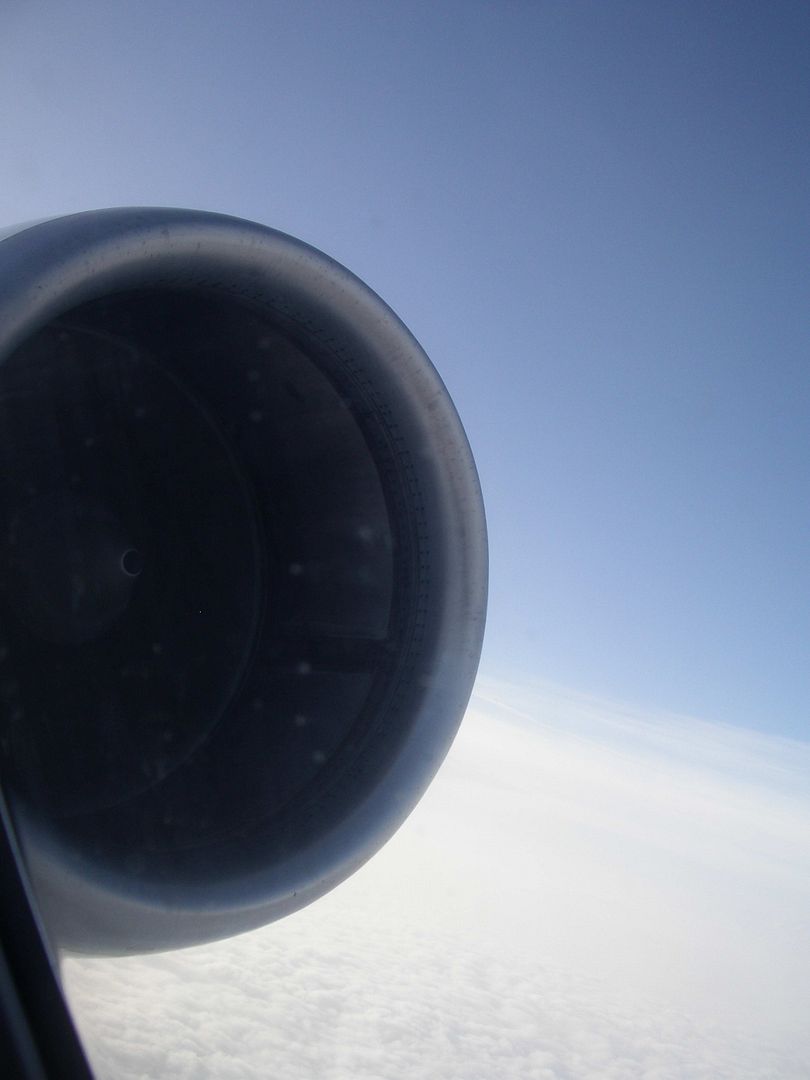 The cabin ceiling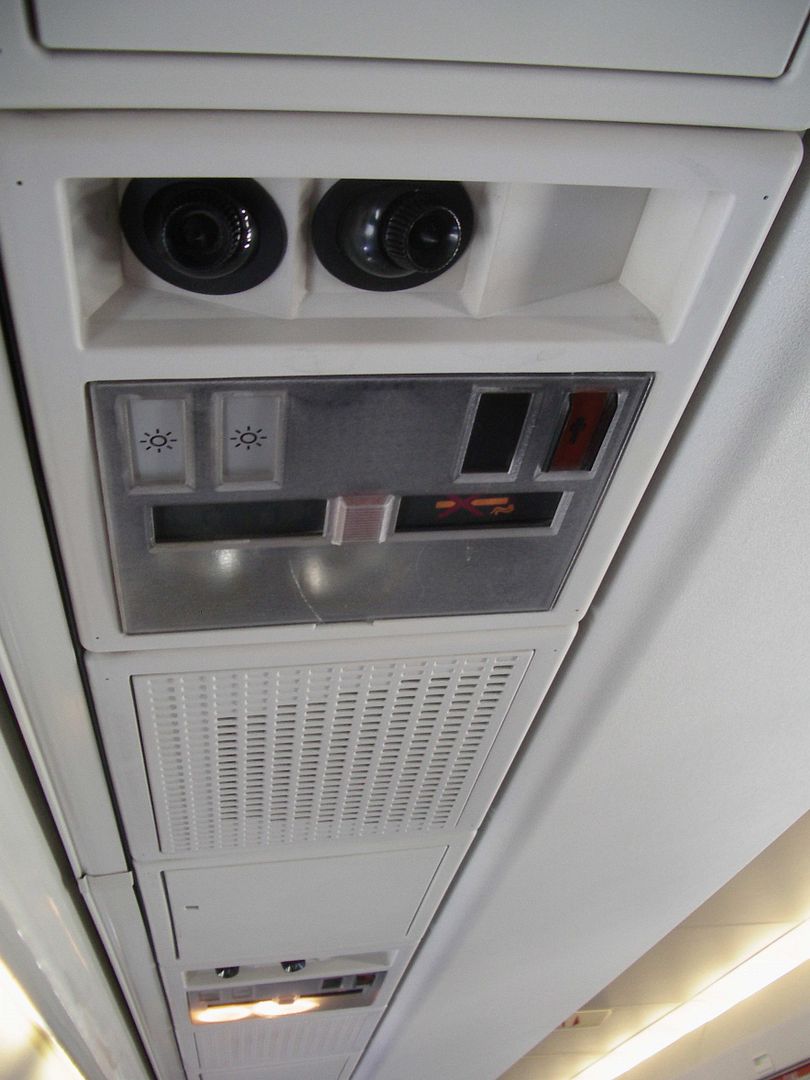 Service, just a bit more than on the previous flight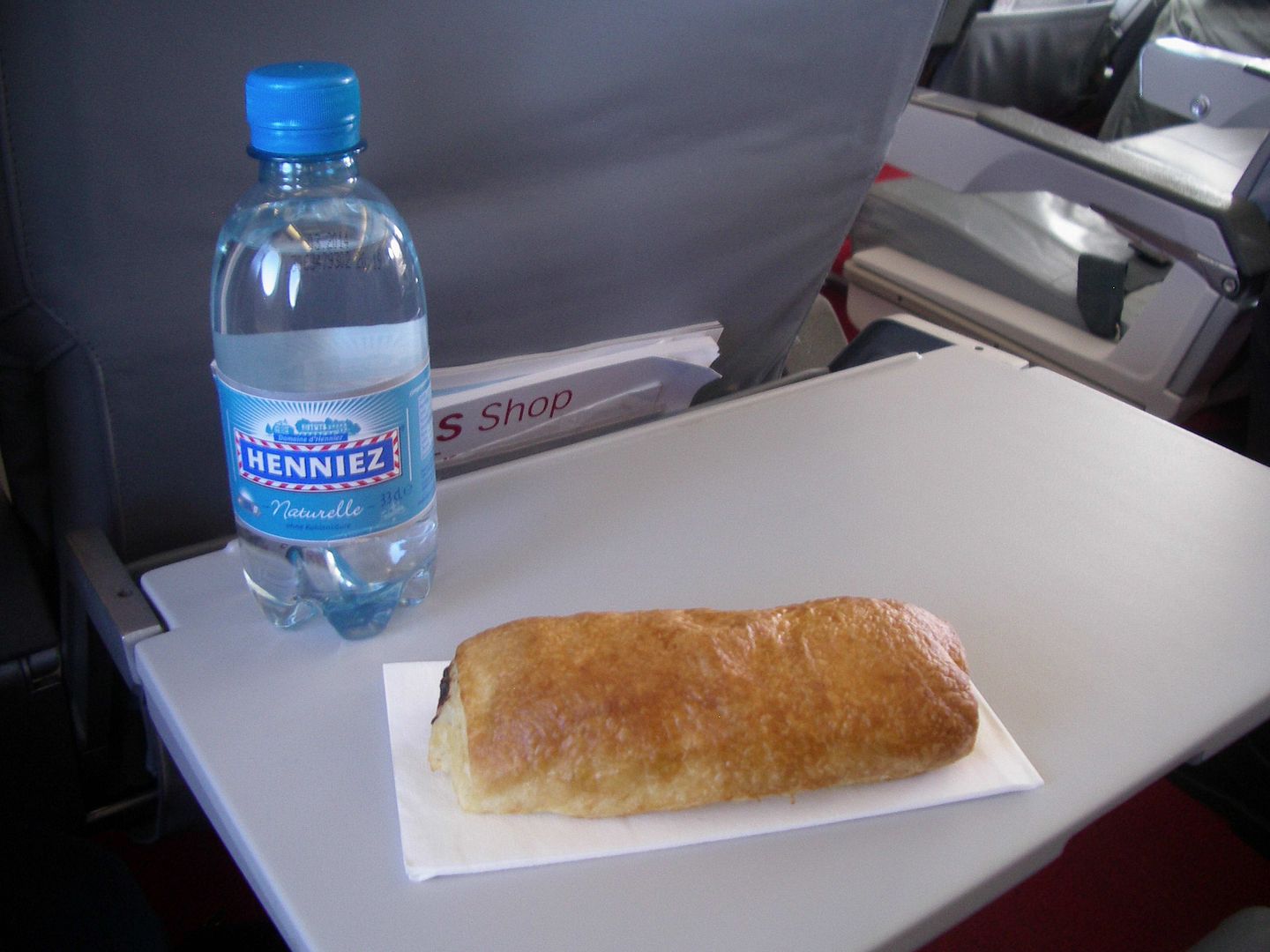 Now that looks like strange above northern France
Ah, this is England, where there is not a single cloud left to see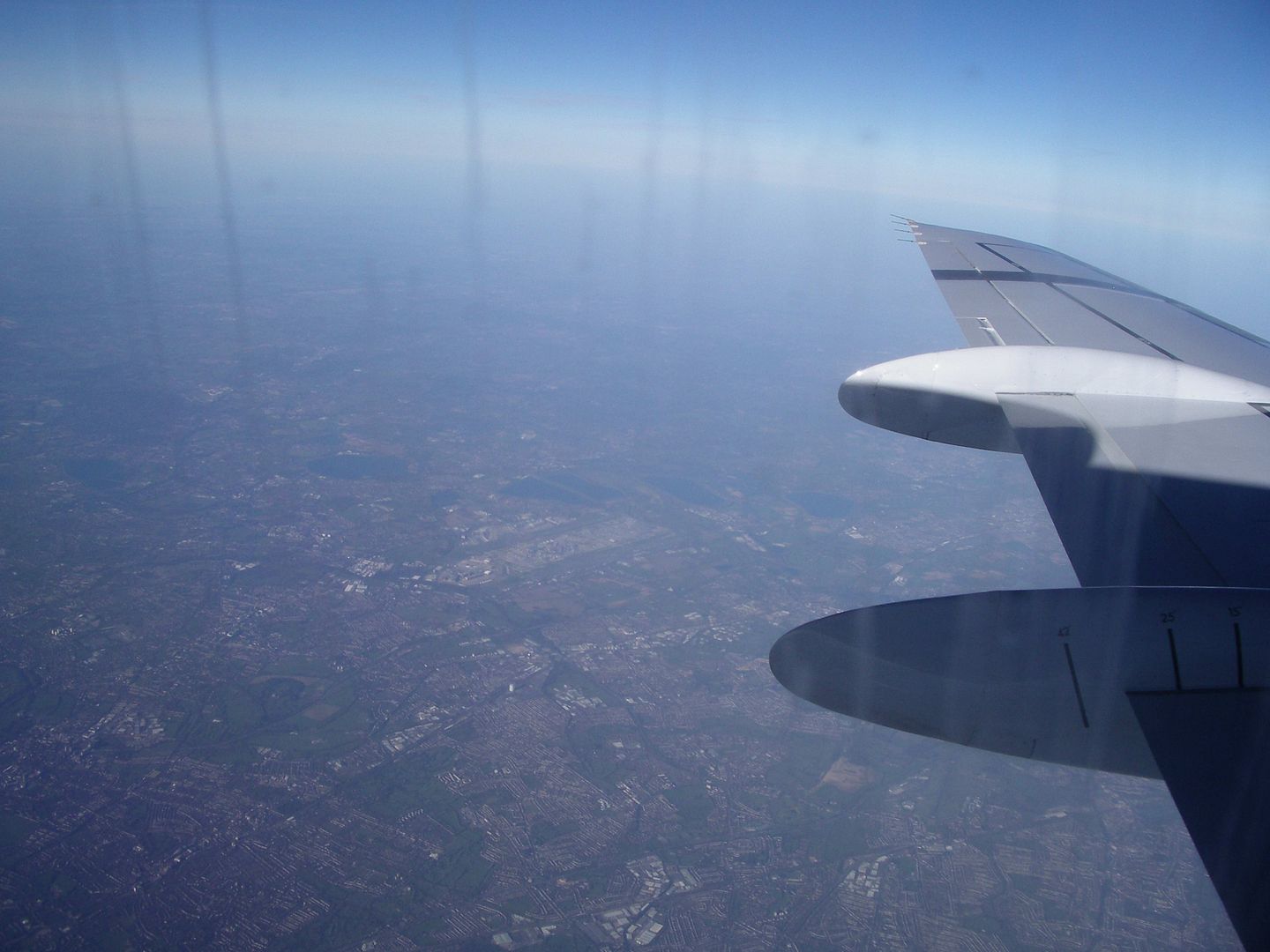 A view from pole to pole like a pilot told me somedays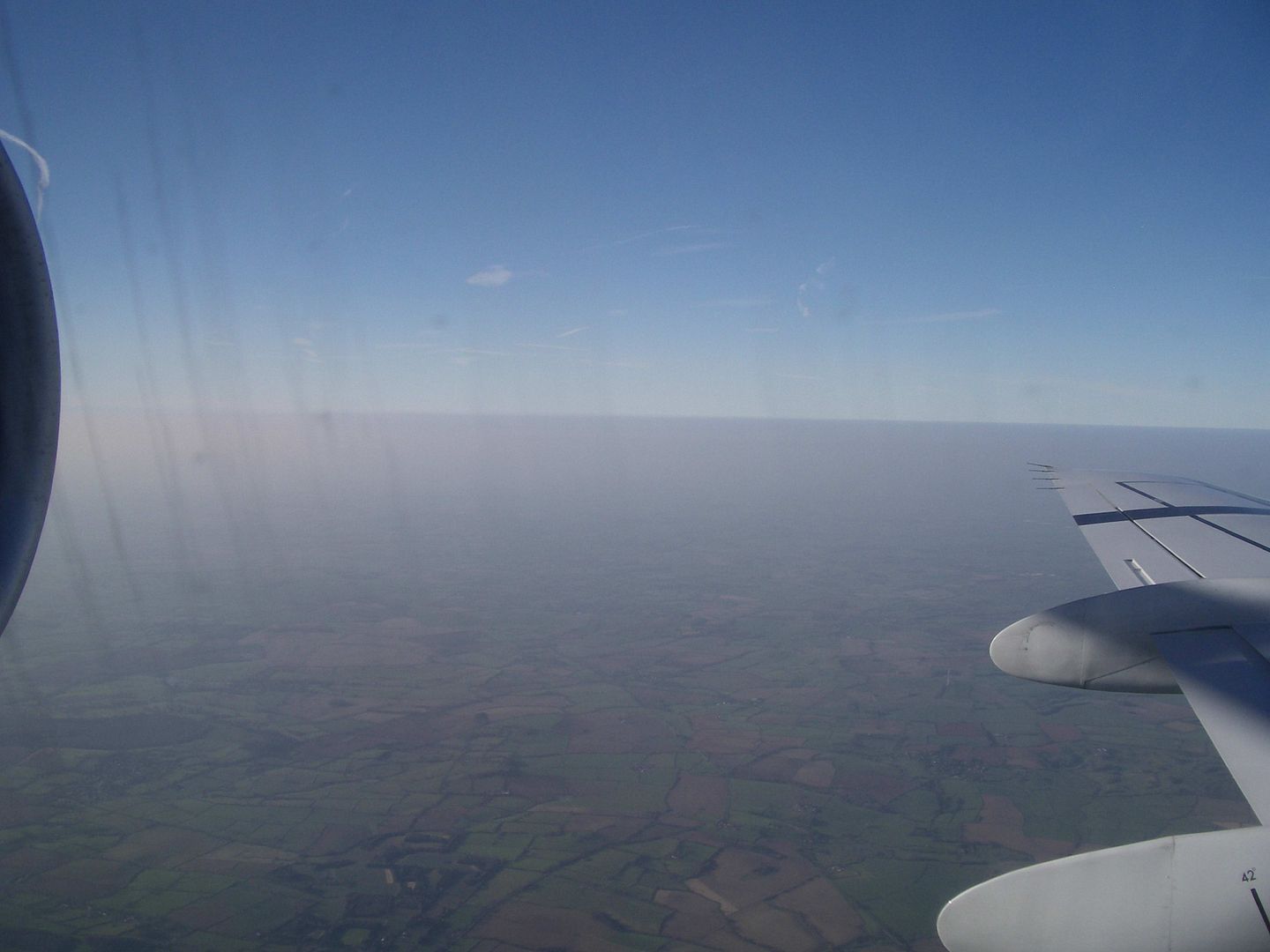 The captain is again on the mike swiftly prior to approach in a nice style.
We are above London, no flightlevel info.
Touchdown at the 2599 meters "Three-Three", 08.00 am here what means short ahead to schedule, 6 degrees and superb sunny.
And the final Bye-Bye now, sure?, sure!, at least for today to HB-JVG at BHX airport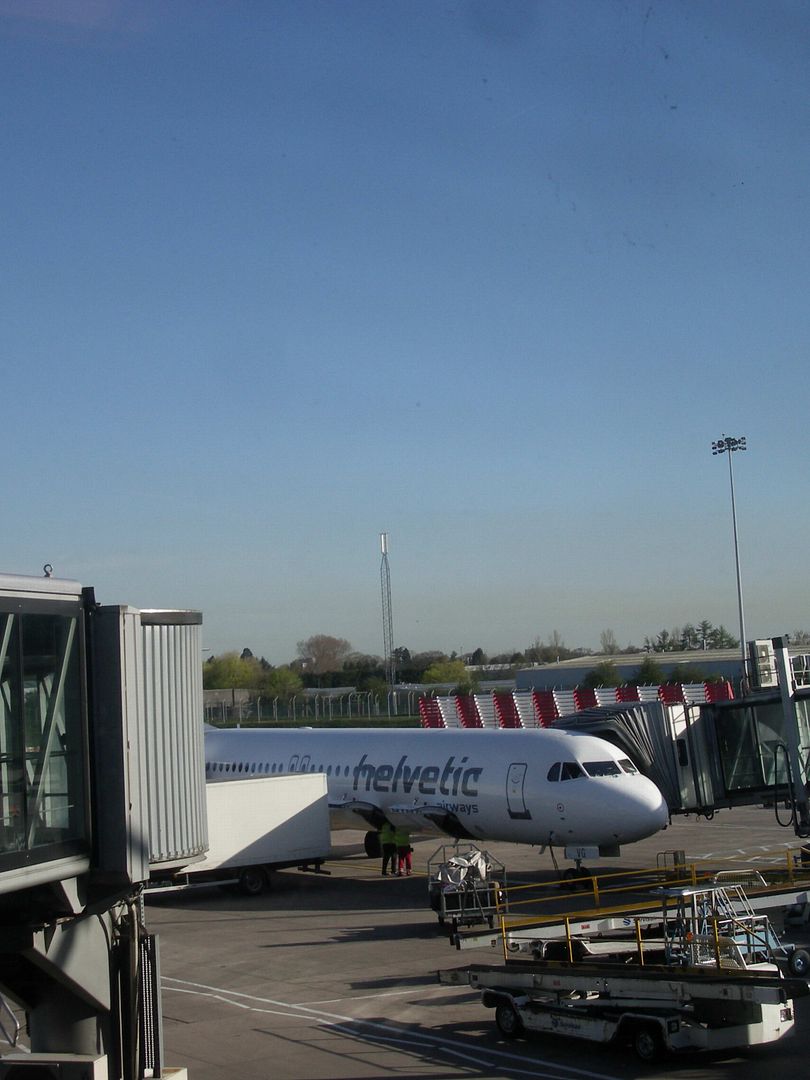 The electronic immigration system works well, no time to wait to enter England.
Amex provided me with some good, strong british pounds and ready to go.
Well, BHX, remember the title, I should go for Wales today, is there something wrong?.
No, this is just a detour to fit it together!.
Riding the intra terminal train
London Midland shuttles me to Birmingham New Street, departure 10.05 am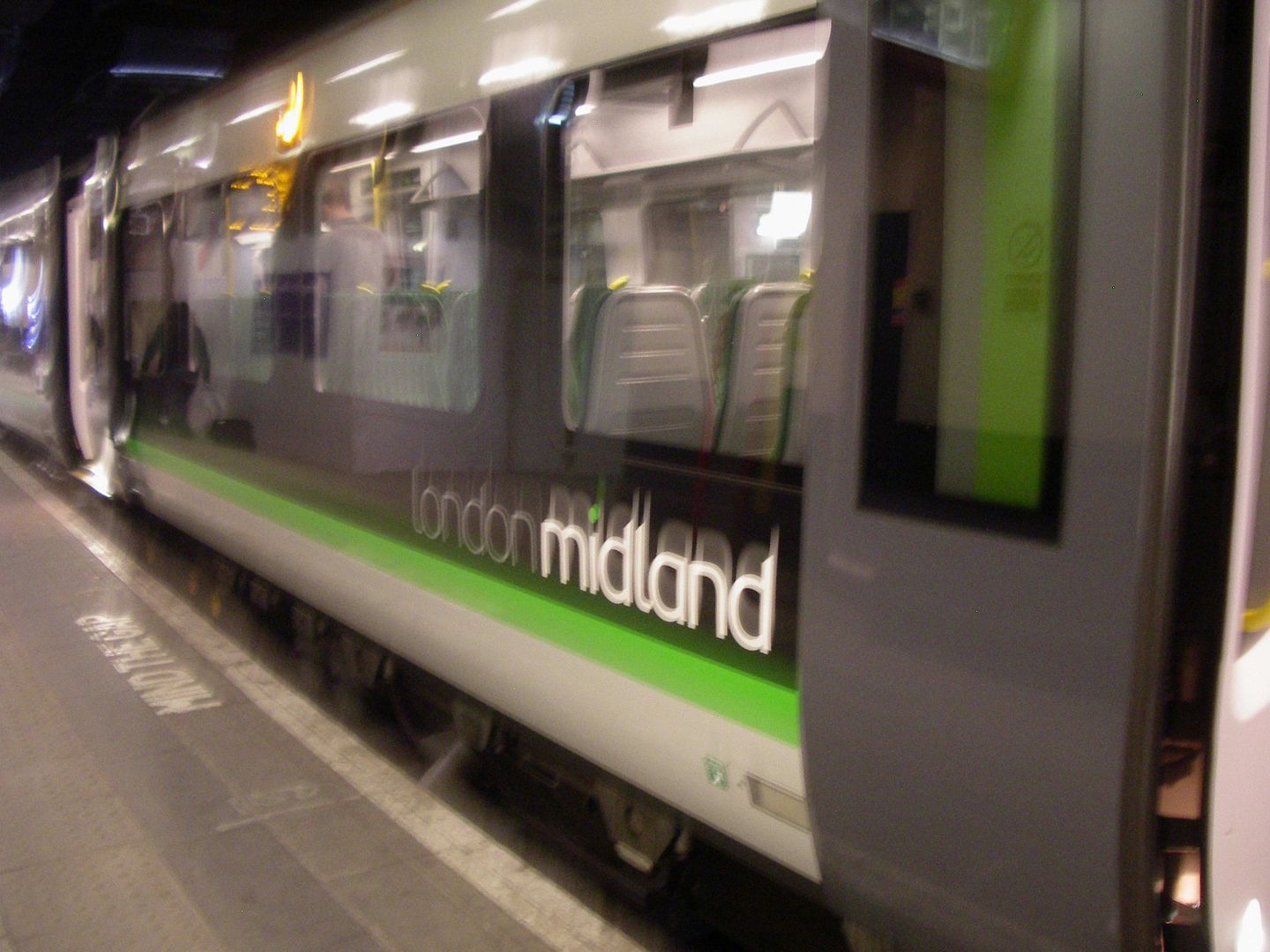 And Crosscountry, departure 10.30 am, links Birmingham New Street directly with Cardiff Central along Cheltenham Spa, Glouchester. I had this name not only seen in the context of a Let story not that long ago?.
Chepstow and Newport, the fare is perfectly good, 20.00 pounds only
Some sheep on the way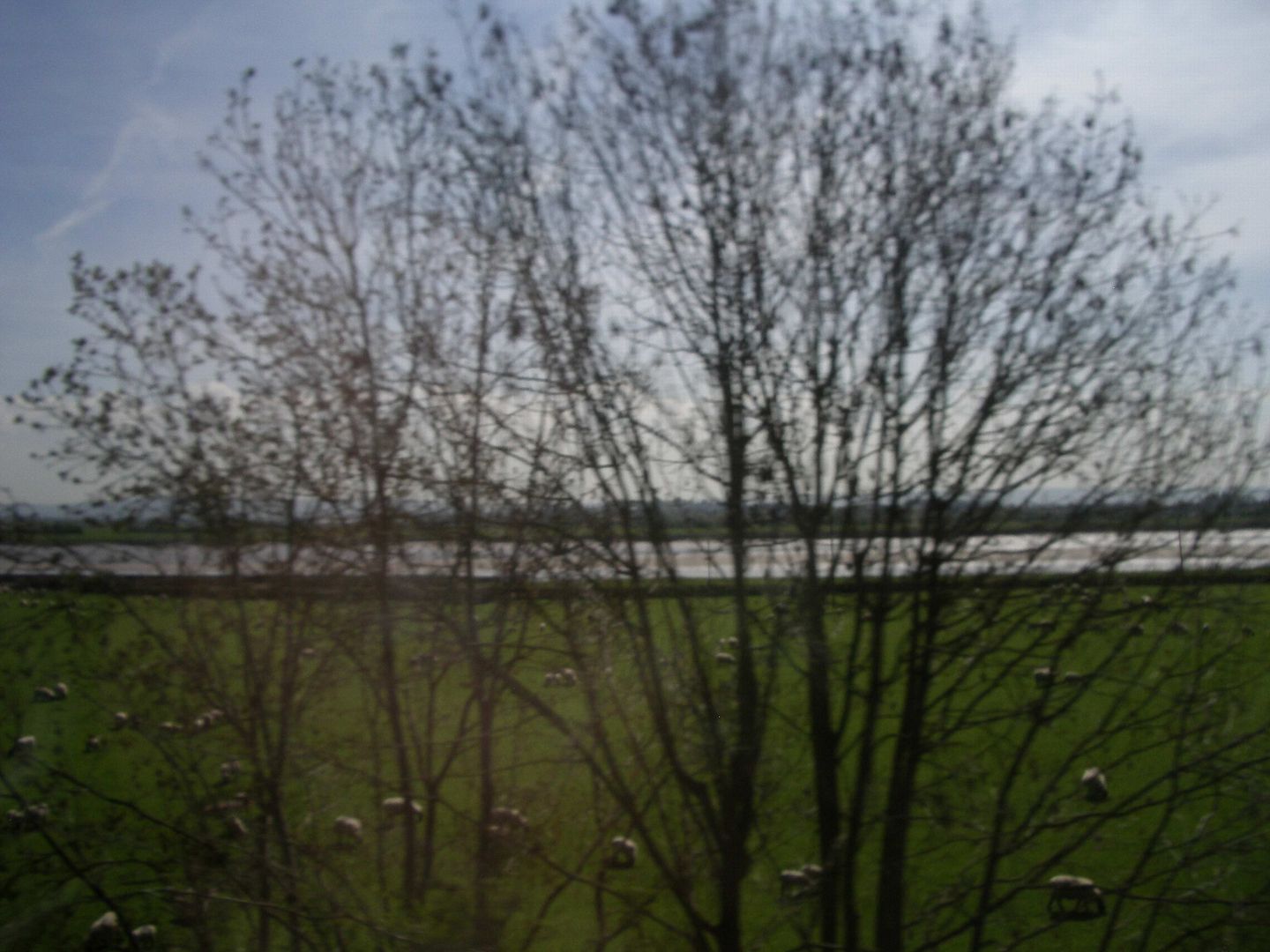 Along the river Severn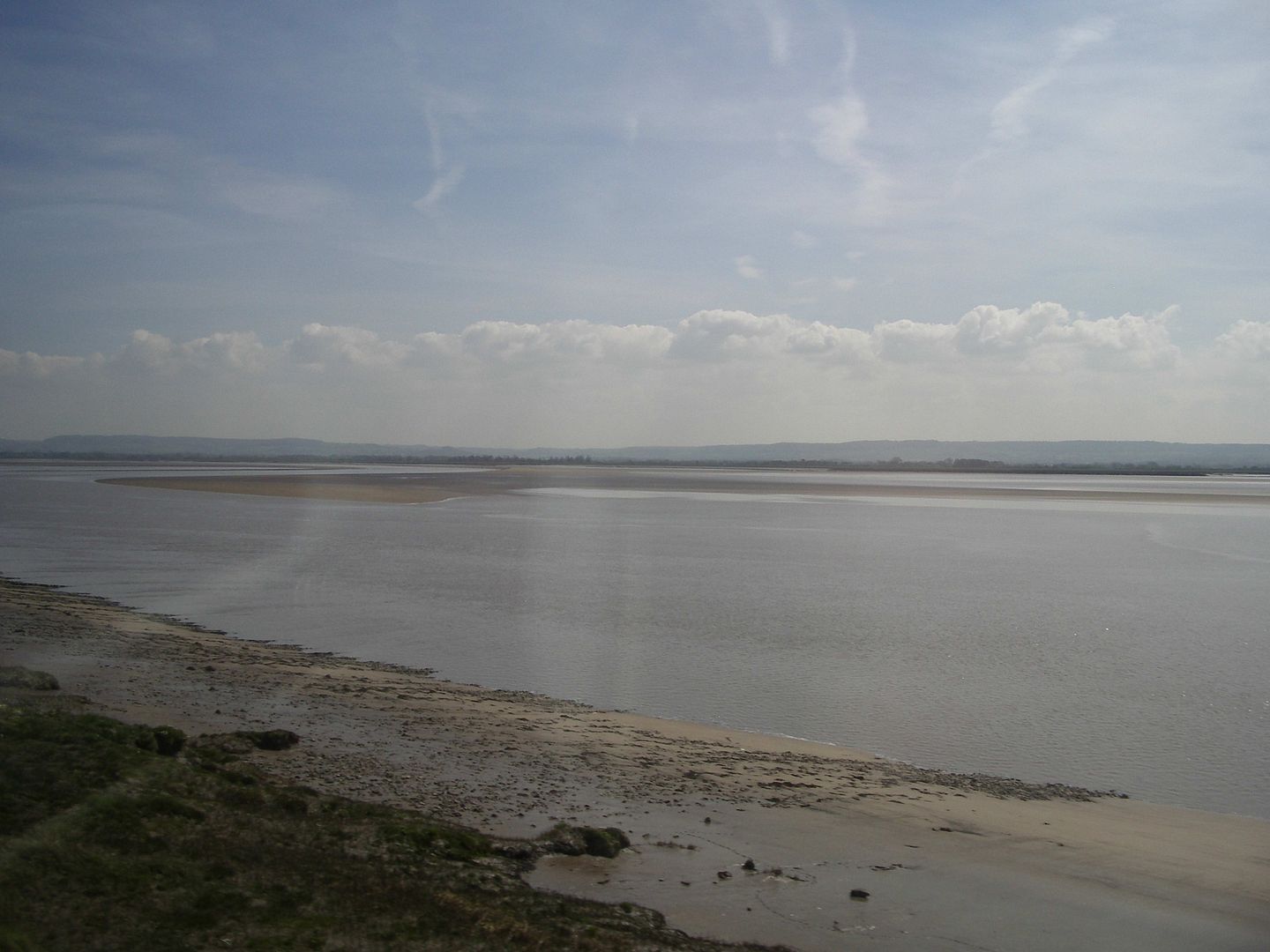 Welcome to Cymru, better said Caerdydd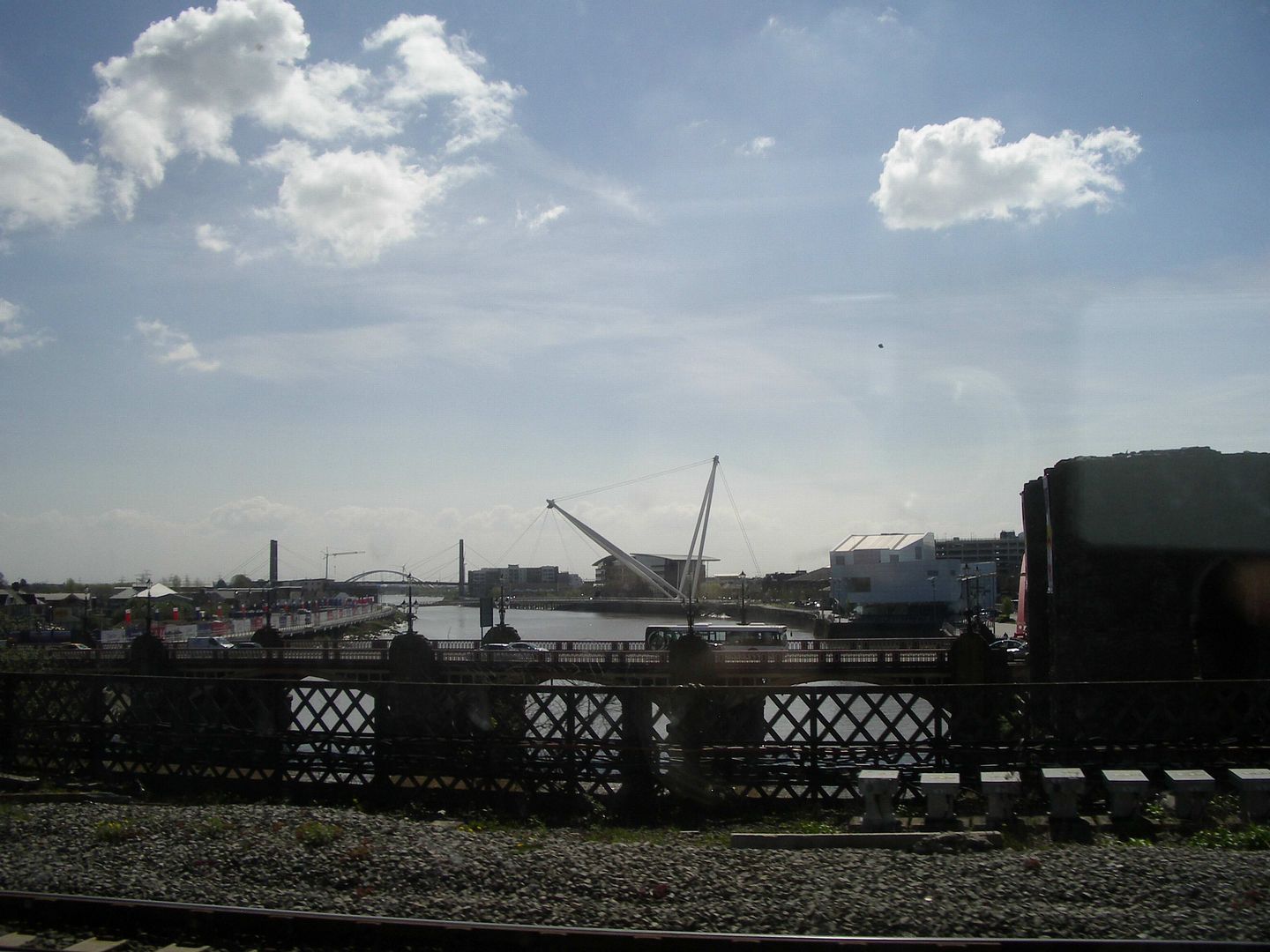 And bye now to Crosscountry
Looks like futuristic, isn´t it?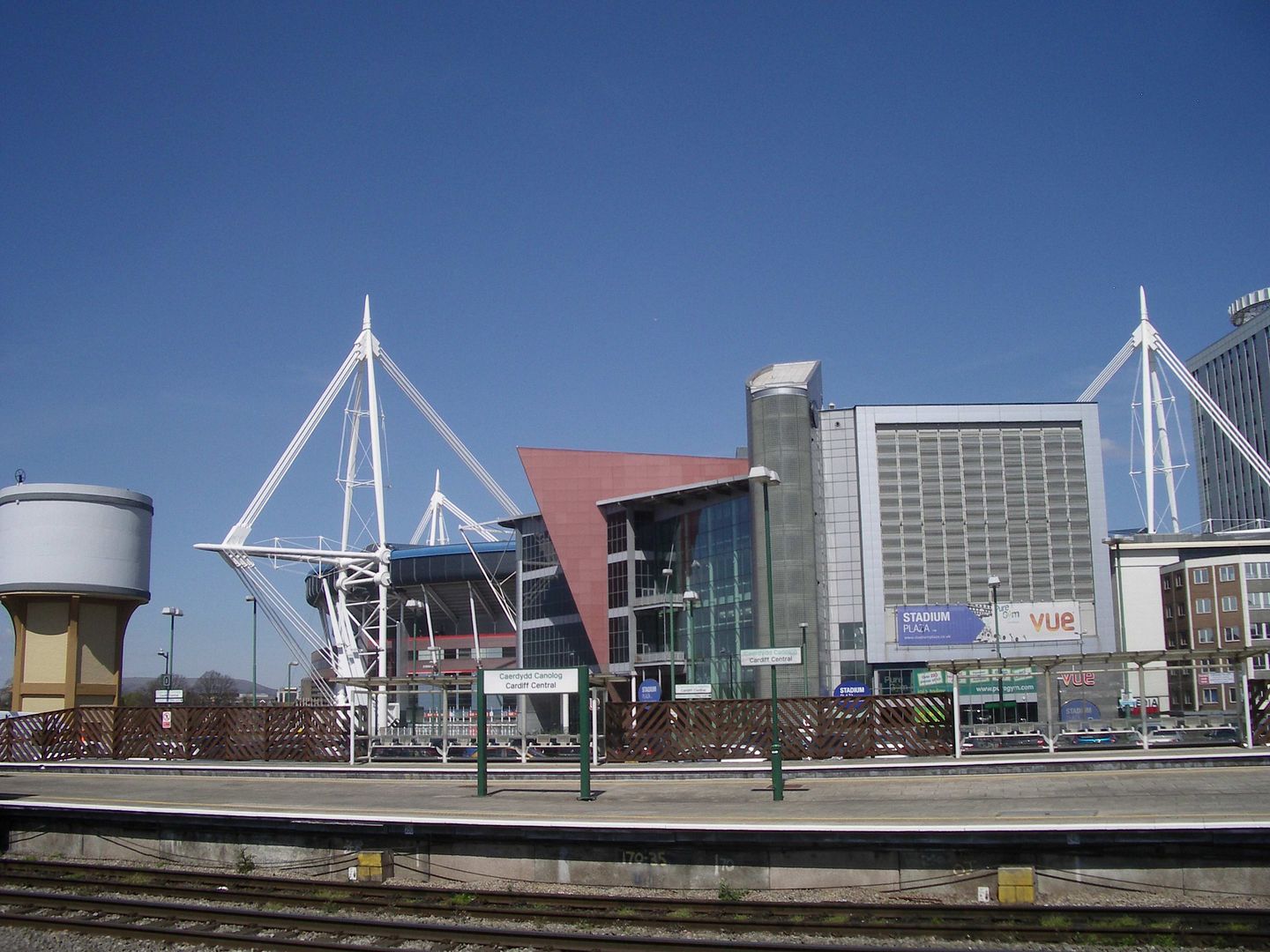 The final picture at Caerdydd Canolog
Heading for the city now to enjoy these superb sunny weather conditions.
Nothing else expected for Wales, isn´t it?.
Ah, these large clocks, seen somewhere before!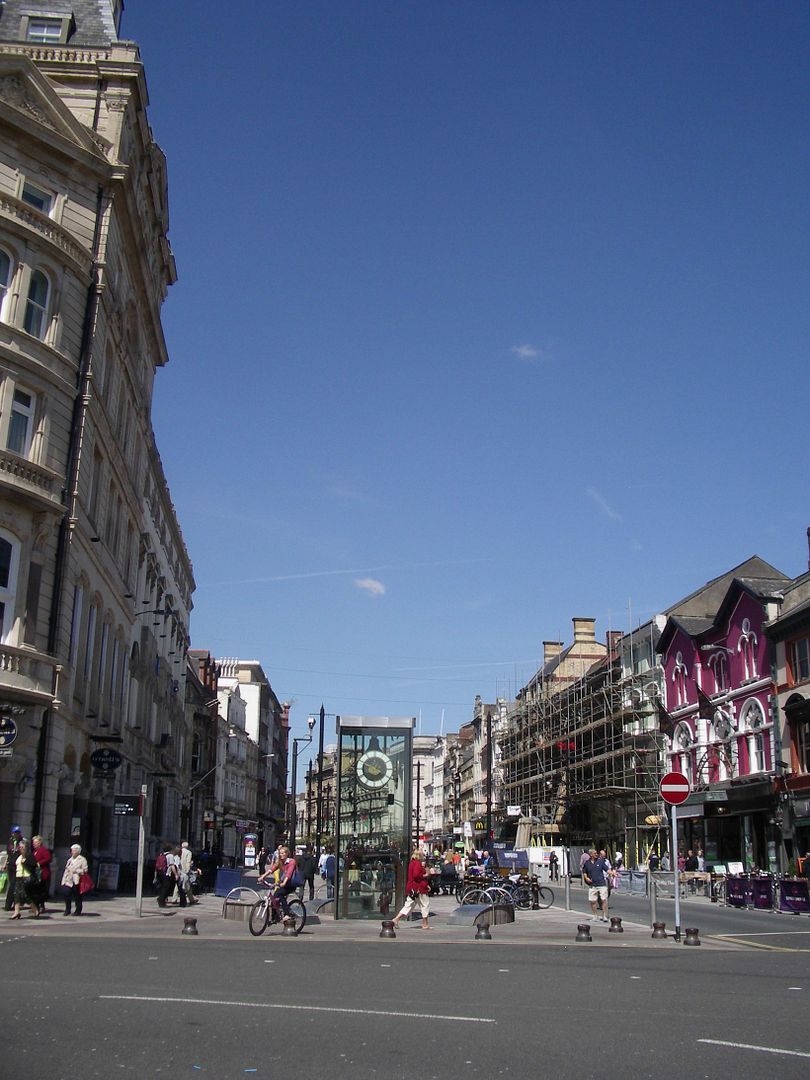 The main pedestrian area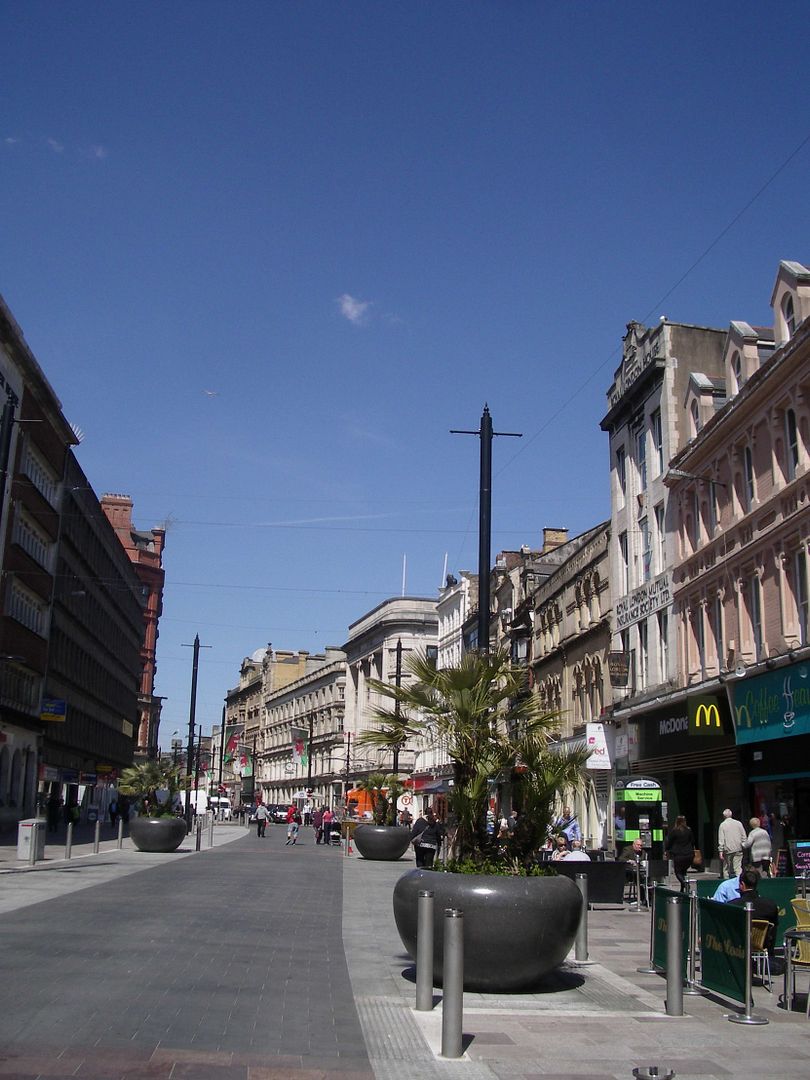 Yes, I like these ensign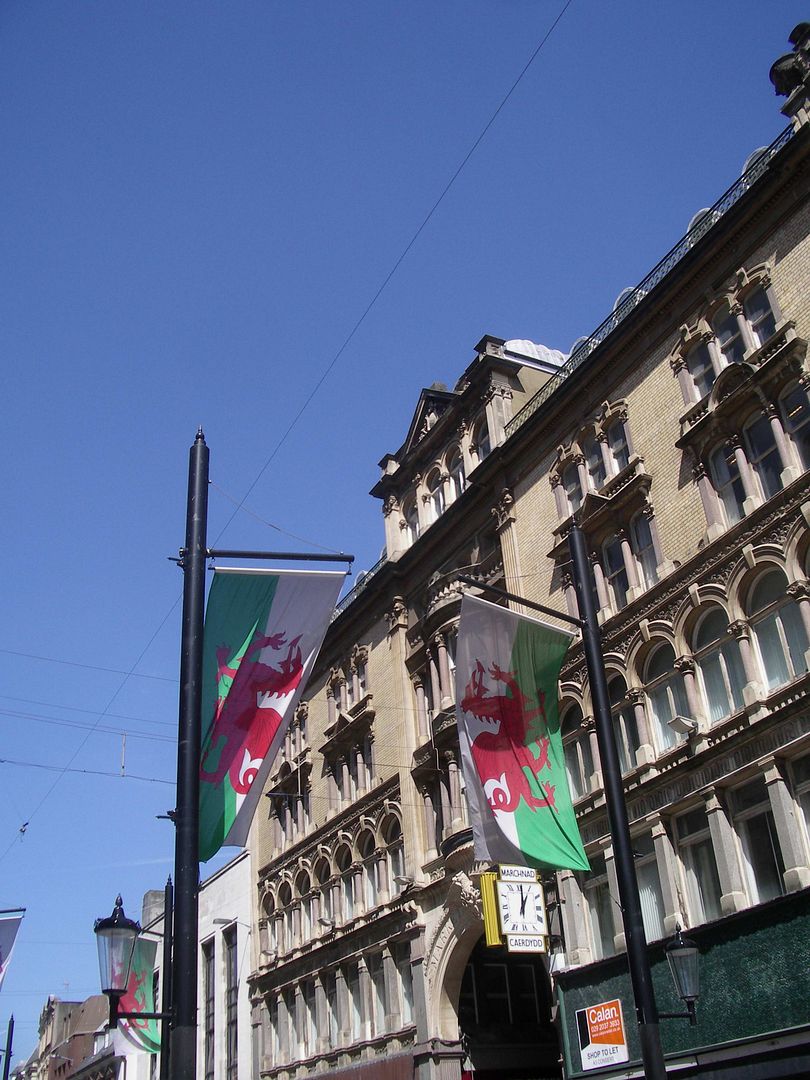 A church ahead.
Should I climb up the tower?.
No, better not!
Classic shopping arcade, just for the very unlikely case of some rain here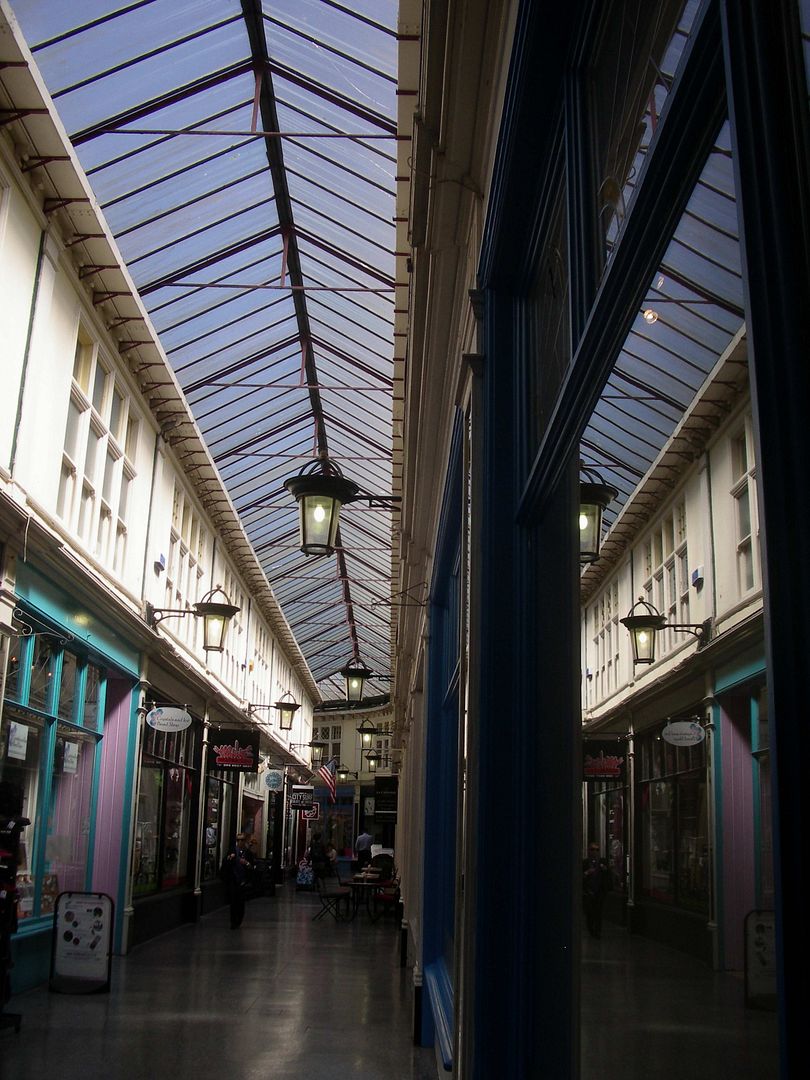 The castle ahead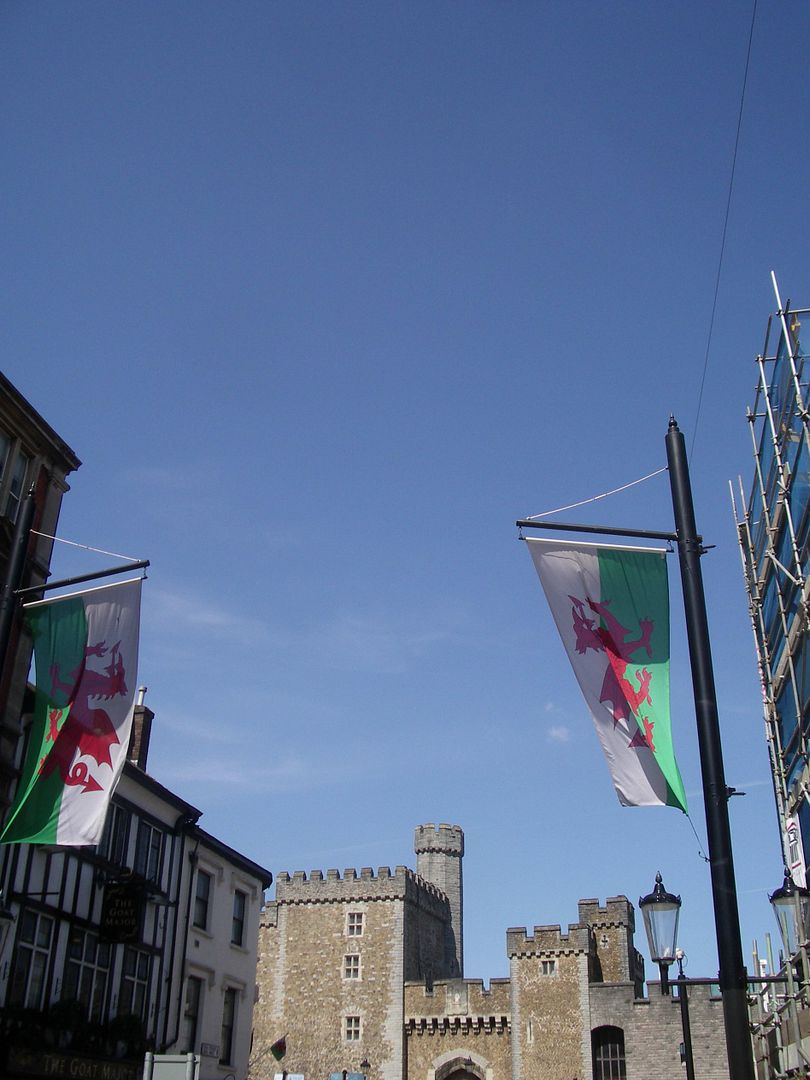 That looks like good, isn´t it?
The entrance
Tell me the story about Cardiff castle
Or better show me the story
Indoor, well preserved
The tower
The well fenced church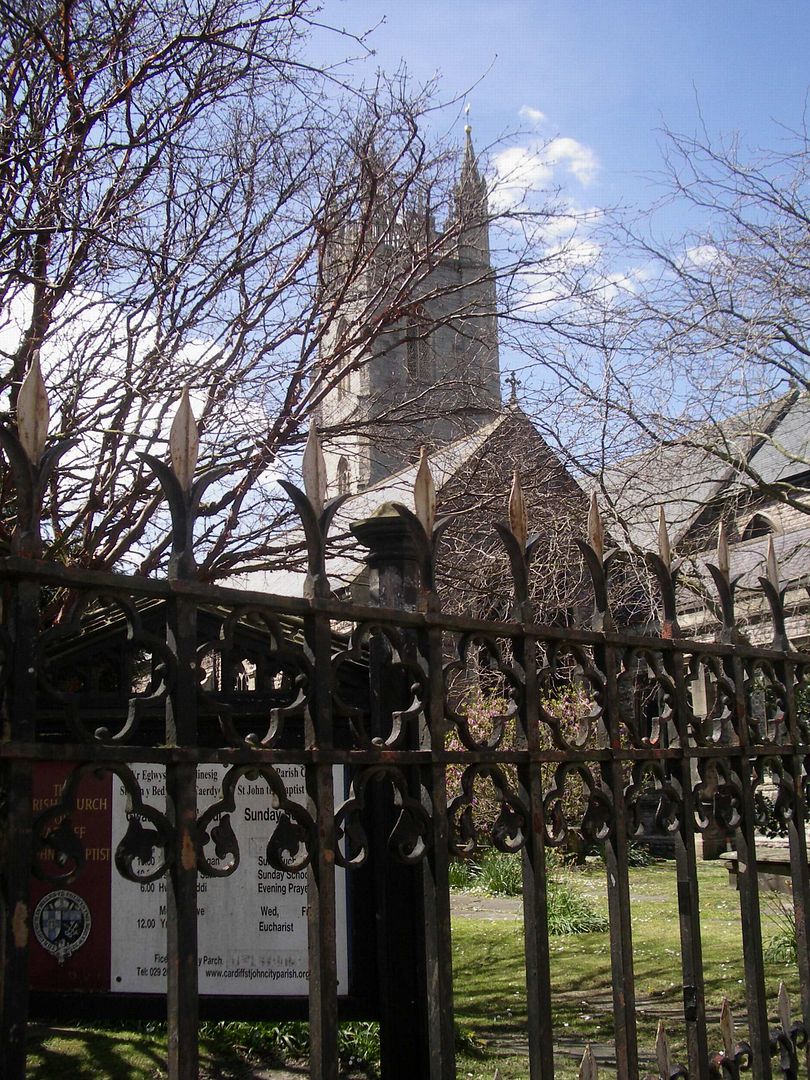 The Cardiff story is to follow here
No more words essential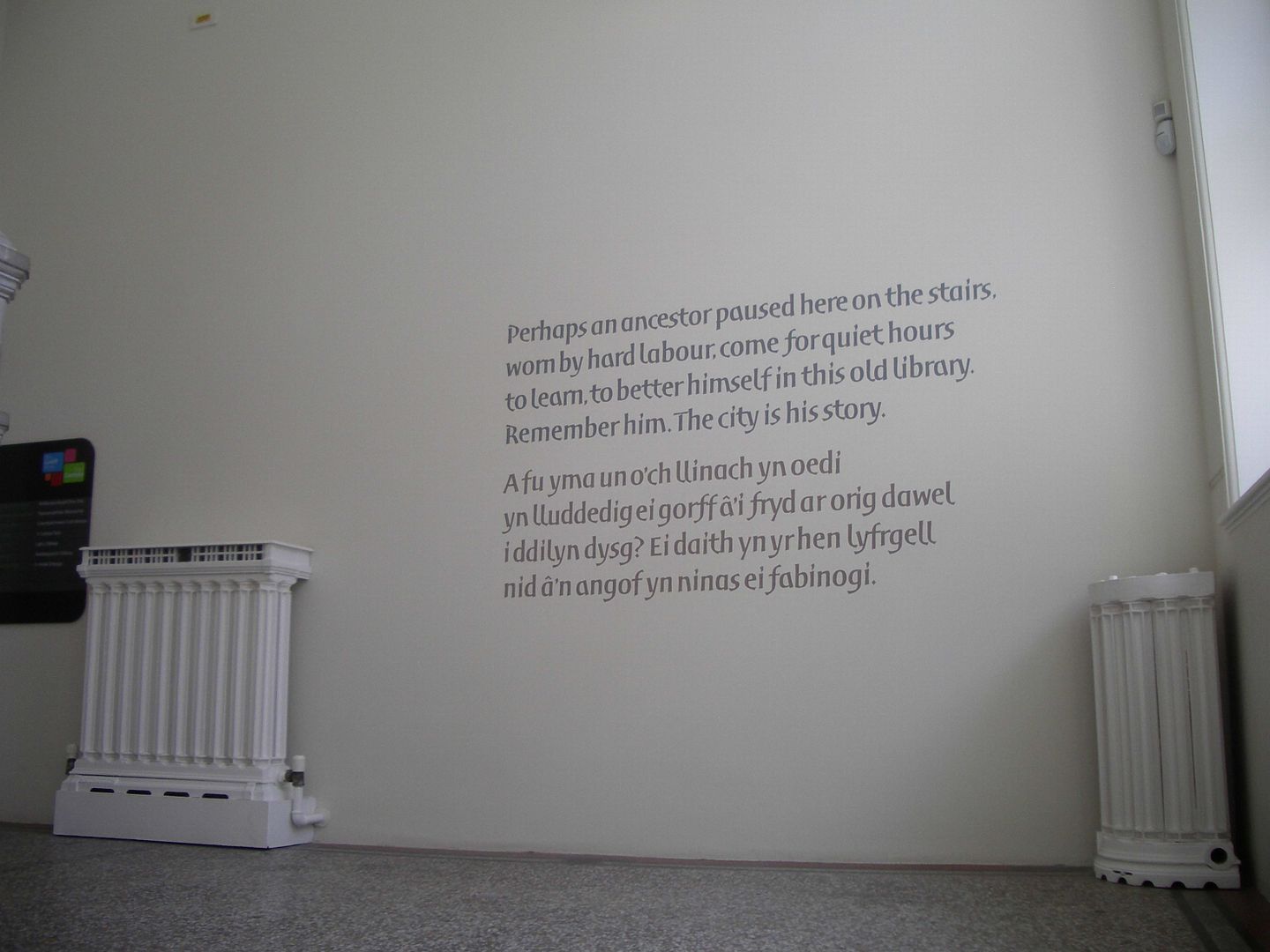 It´s spring here definitely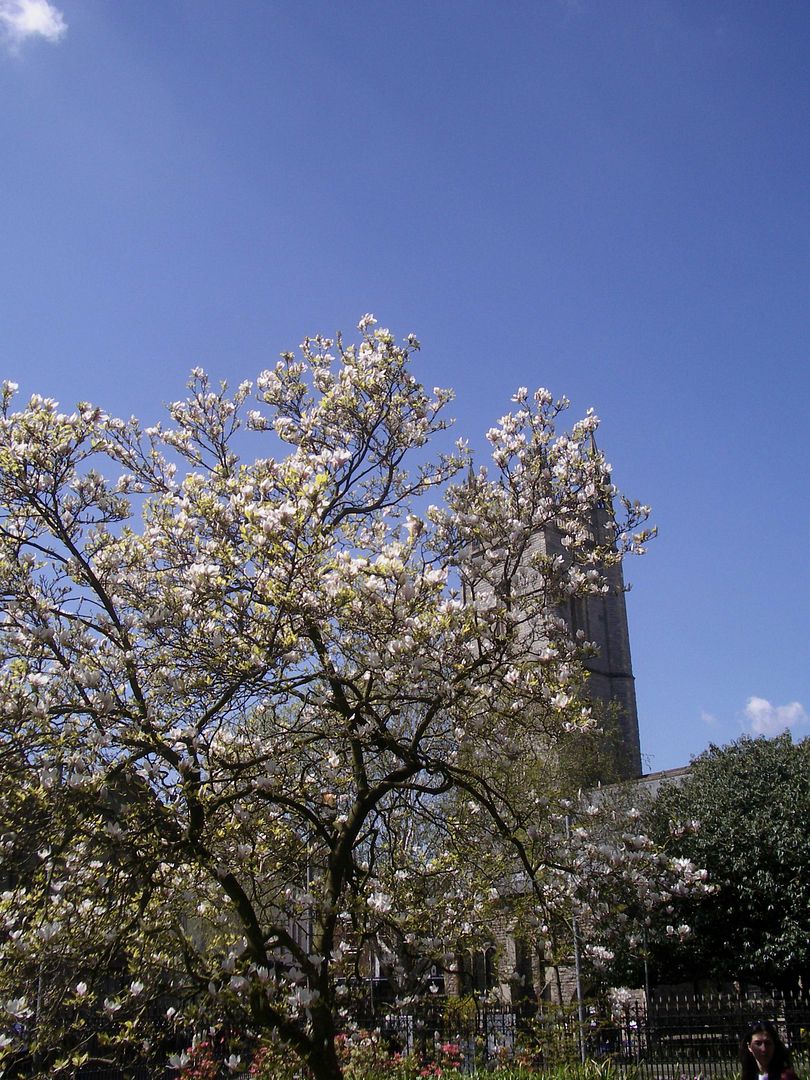 The covered market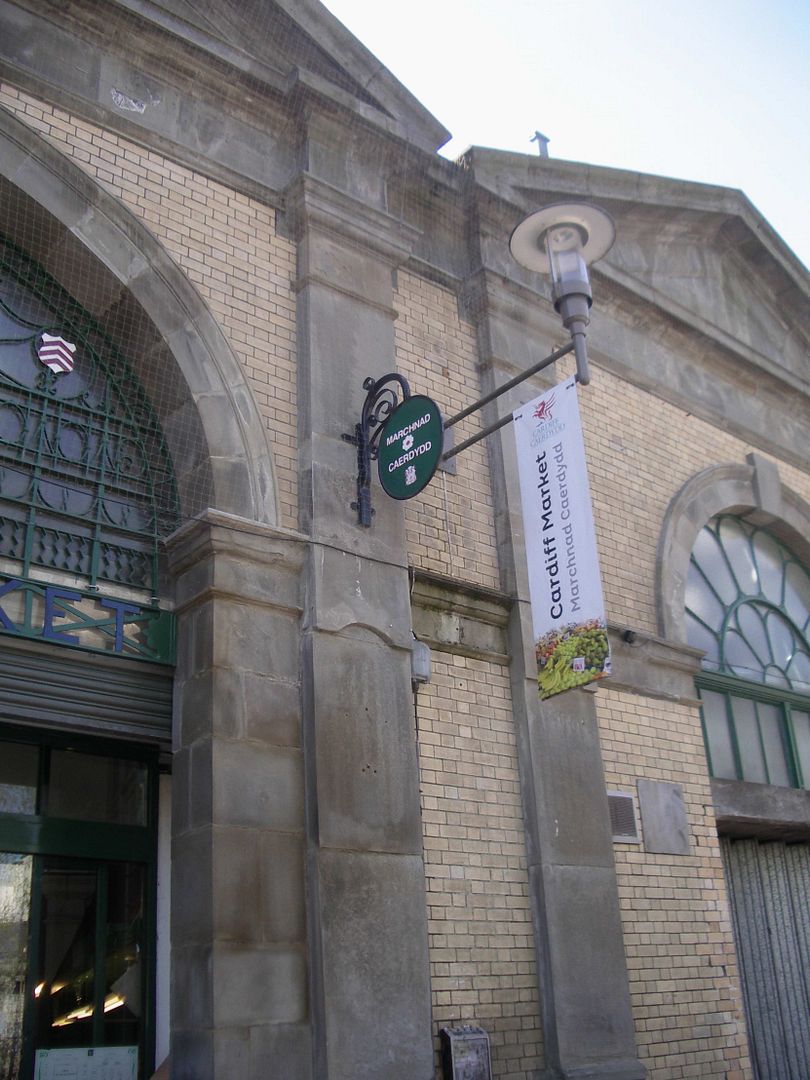 Where you can buy what you need or not!
Fruit and veg, that´s me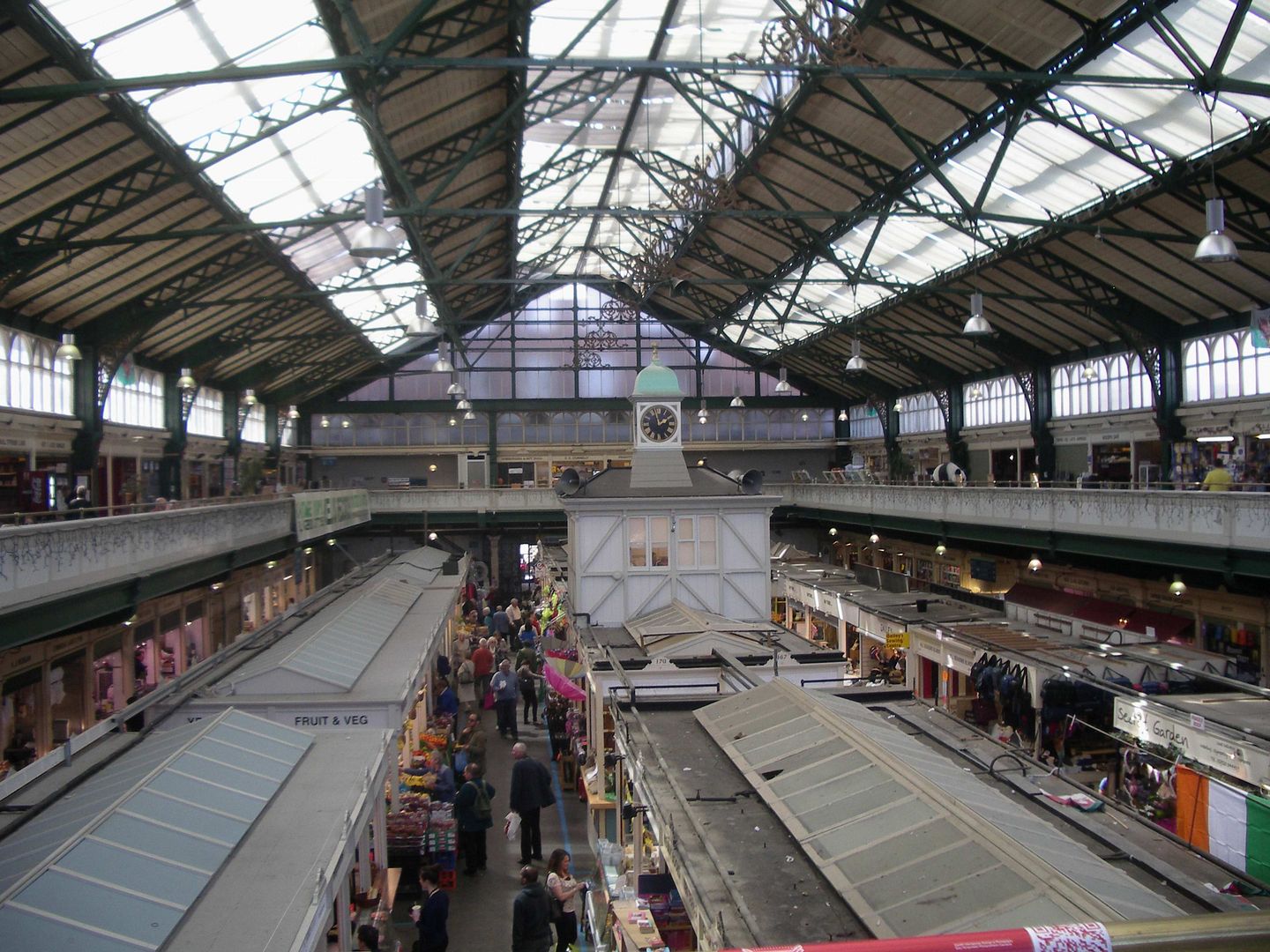 There is a train service from Cardiff Central to Rhoose station near the airport.
The fare is 4.00 pounds, driving time 30 minutes.
Now we don´t know if the carriage or the whitehaired driver is more experienced, but it works!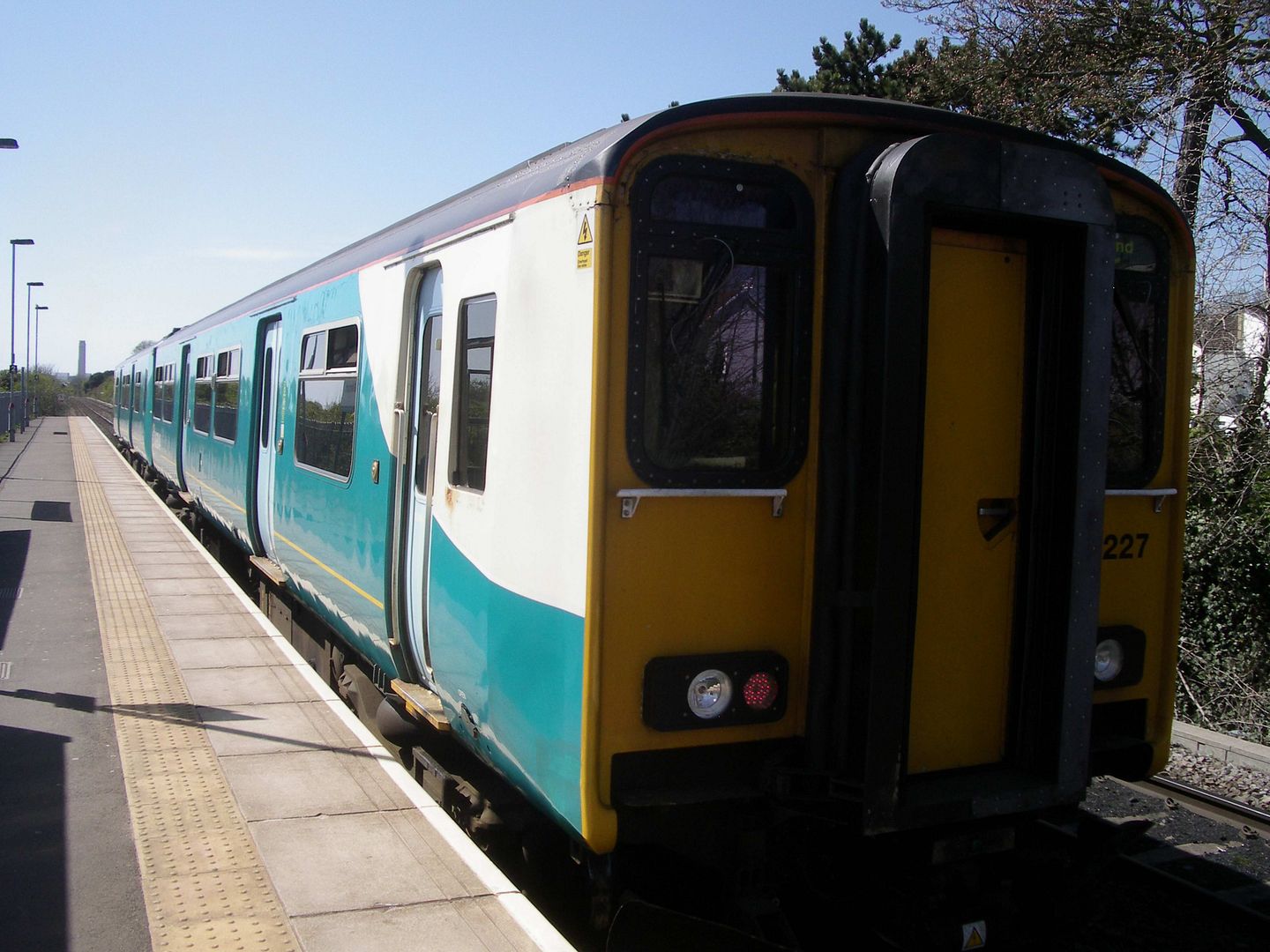 And the final step should be done by bus.
There is a bus approaching when I try to do this picture
and hey wait, I see me jumping and waving like Mr. Bean, there is a bus departing.
Thank god, the driver noticed me and just a matter of minutes later and a pound lighter I´am at....
----------Continued below------------------------------------------