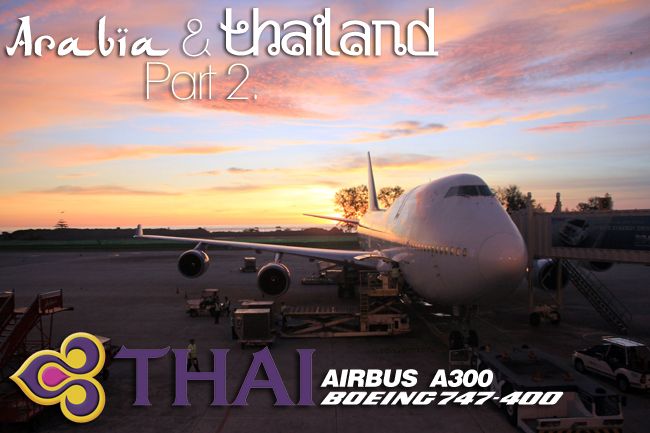 Maps generated by theGreat Circle Mapper -copyright © Karl L. Swartz.
Welcome all to the second part of my latest series following my trip to Thailand, Dubai and Muscat. The first part can be found here:
Arabia & Thailand 2013 1: LHR-DXB-BKK EK A380/77W
(by
jwhite9185
Jul 9 2013 in Trip Reports)
As I had a spare day in Bangkok before heading back to Dubai, I was looking around for things to do. I looked at things locally, but one thing that was making more noises than most was a bit of regional Asian flying. Although I had wanted to see a bit of Bangkok, I decided to explore options anyway. Where to go though? Kuala Lumpur? Nope, going there already. Singapore? Possibly but I want to visit there in its own right rather than as a tag on to another trip – plus flight timings weren't great. Vietnam? Hmmm didn't really appeal. Phuket? Well maybe? I checked out Air Asia, but prices didn't seem all that great, plus public transport links to Don Muang didn't seem to be very good either. Bangkok Airways? Again, prices weren't great plus much like Air Asia, it would be a pair of A32X's. Nok Air? Not bad prices and great livery, but again not an interesting enough option to warrant reaching for my wallet. Finally I looked at Thai. Well the prices were reasonable, but I still felt like I wanted to explore Bangkok a little more. I made a random status update on Facebook and a fellow a.netter made a comment that Thai actually operate A300's and 747's on that route… do they?!?! I immediately took a closer look at the TG website, and indeed they were correct!

.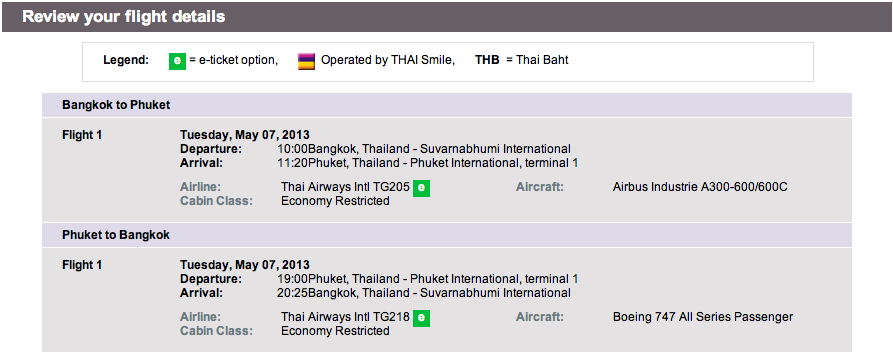 Well that was enough to get me reaching for my wallet!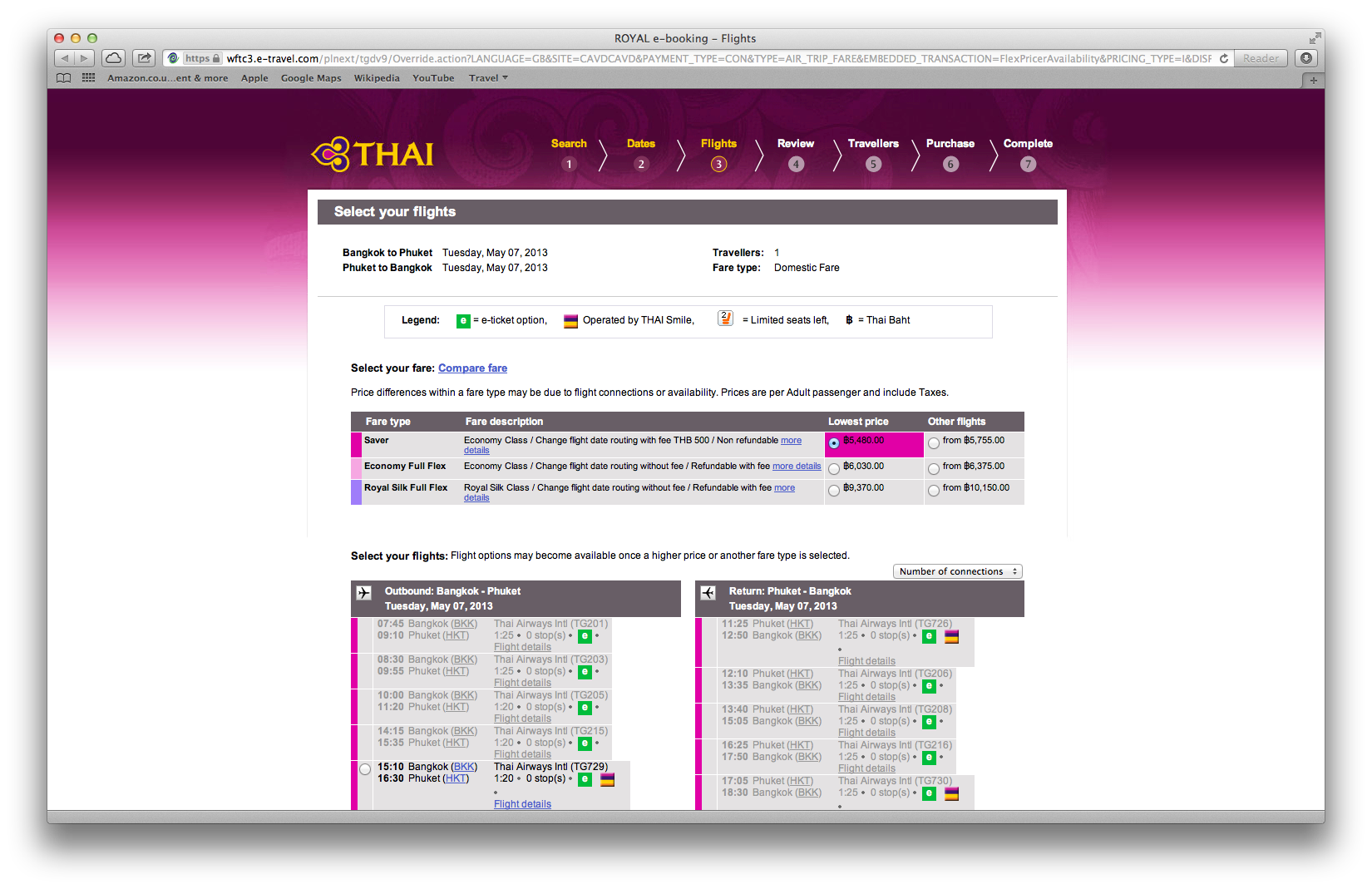 A few moments later the booking confirmation was in my inbox and my already short stay in Bangkok got a day shorter!
Check in was made the day before on my iPad: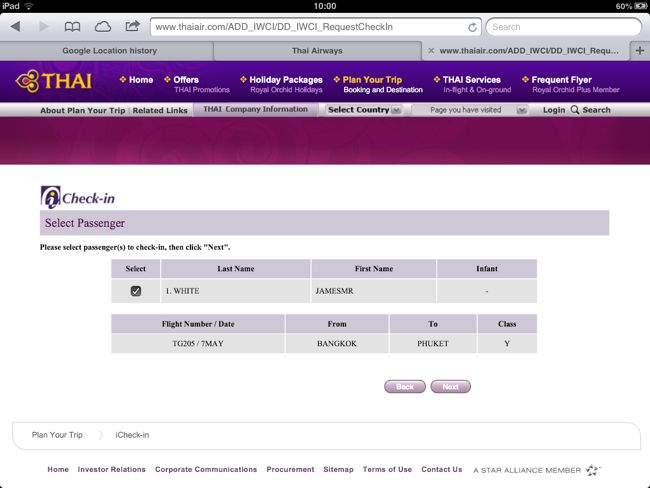 .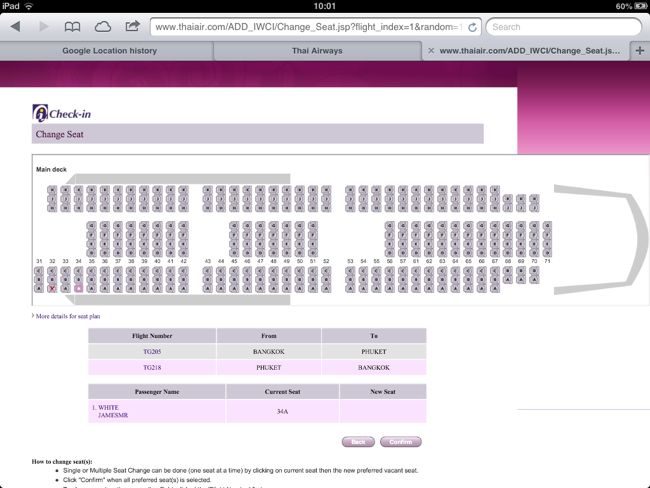 .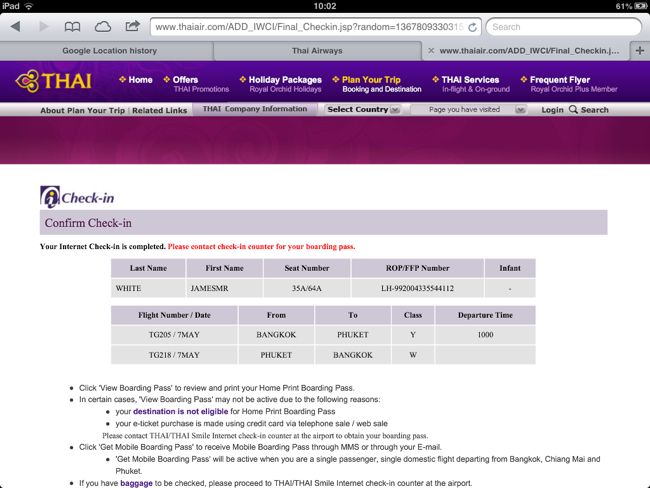 As I had a few hours to explore Phuket, I booked a car – for the grand total of £27 for the day.
My alarm went off at 06:00, I got ready and headed downstairs to grab some breakfast.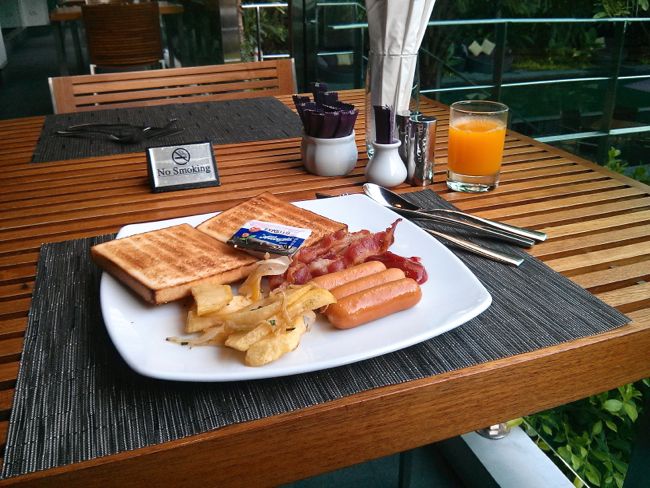 I then made my way on the busy metro to Pattya Thai station to connect to the airport train.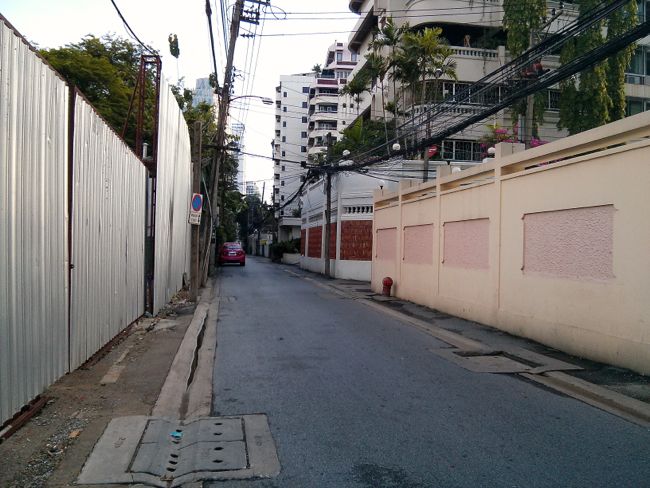 .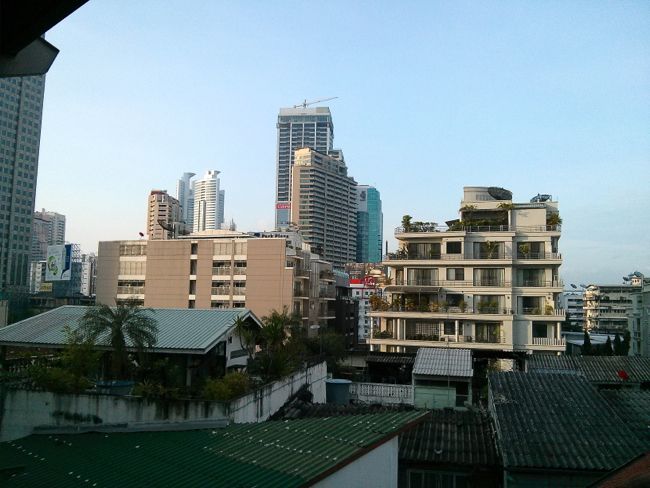 .

I arrived at the airport at just before 08:00. I then made my way to zone C to grab the boarding pass I couldn't get yesterday.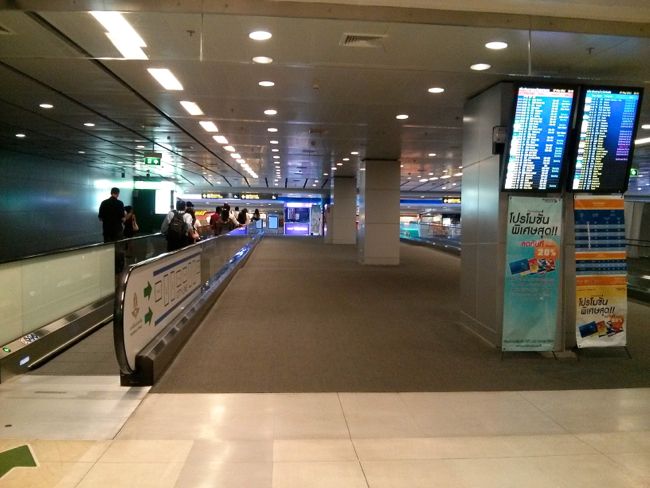 .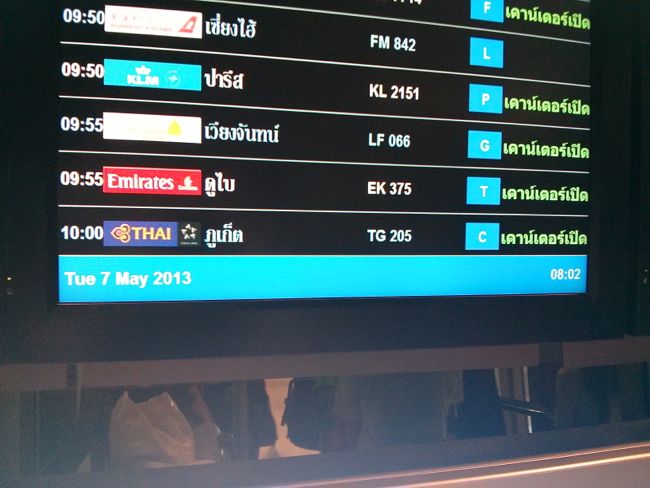 All on time… I think?

.


.


.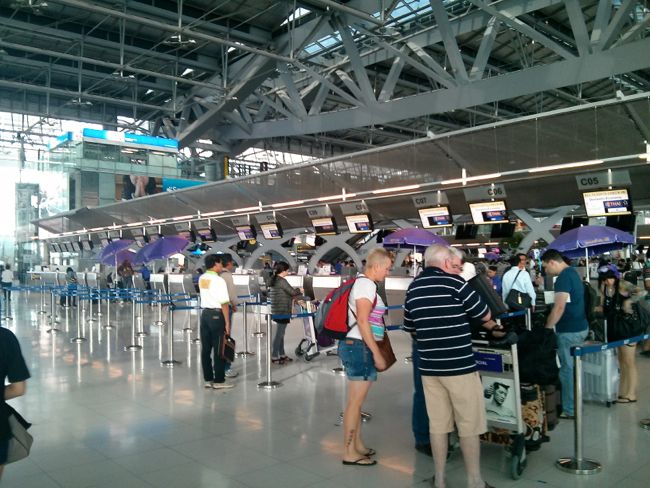 .

I was seen to very quickly, and then made my way down to domestic security. This was probably the easiest security experience I'd ever had - the whole process took as long as it took my bag to pass through the X-ray machine!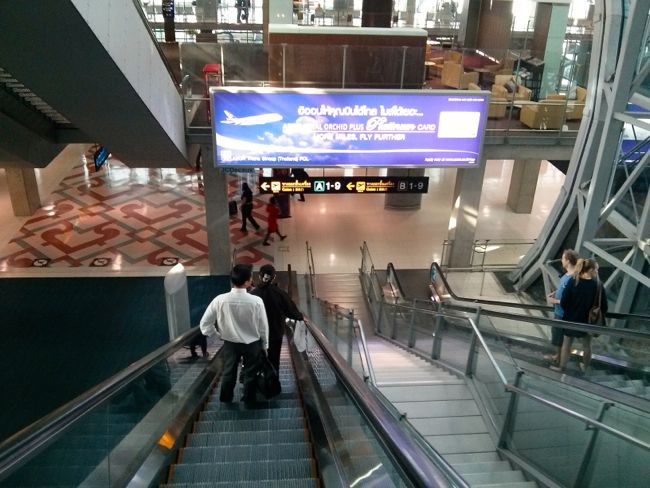 It was then a long walk down to gate B1, through some pretty dark corridors, where I would find HS-TAX waiting. This particular aircraft is one of the newer A300's around, having entered service in 1998.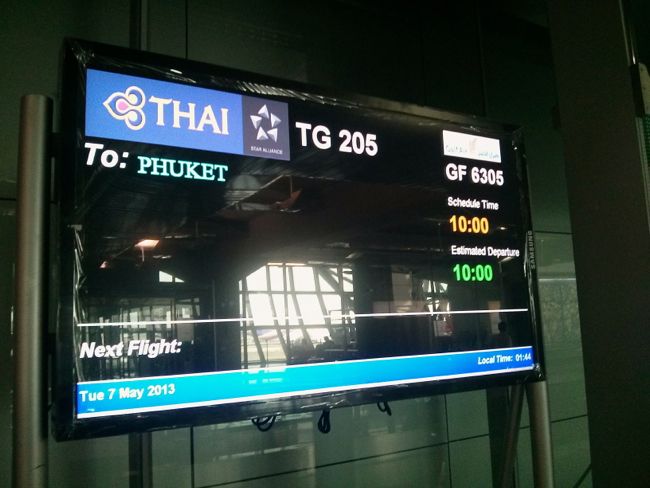 .


.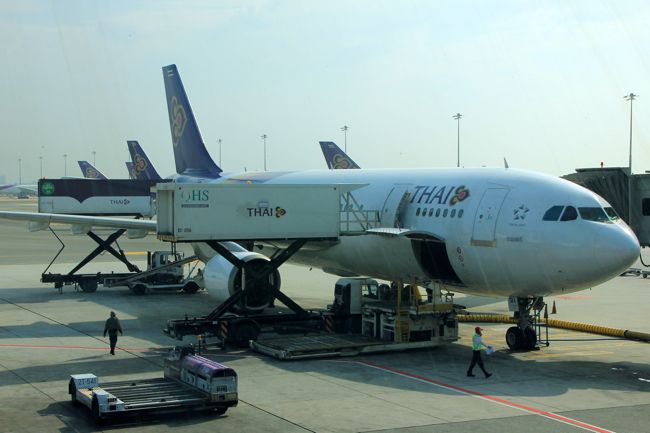 .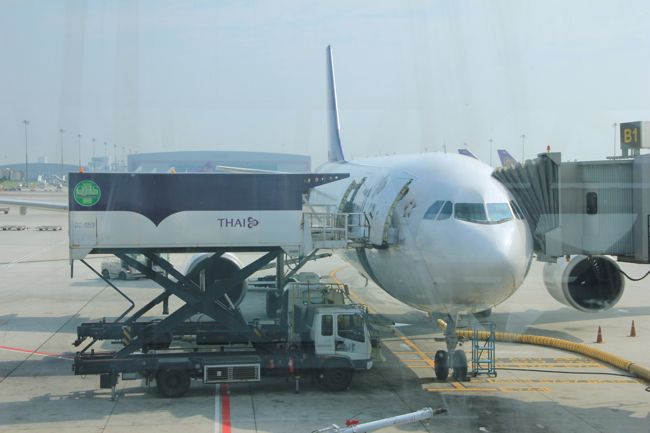 There were a few views to be had from inside the holding pen: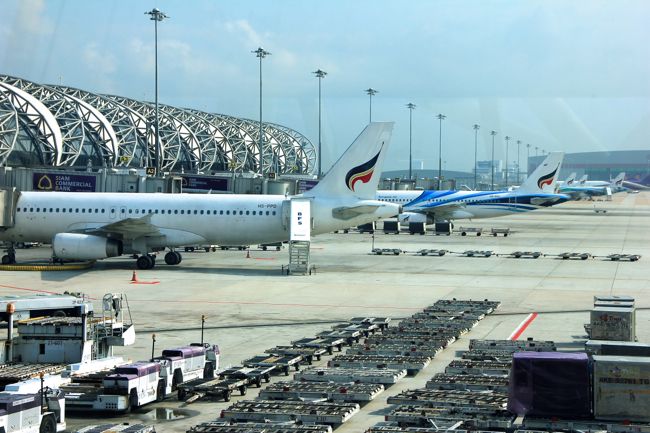 .

Once in the holding pen, it seemed the flight would be pretty busy - mostly with Indians with a select few Aussies thrown in.
Boarding started on time at 09:30, and as usual everybody seemed to be in need of some assistance.
General boarding was announced a couple of minutes later.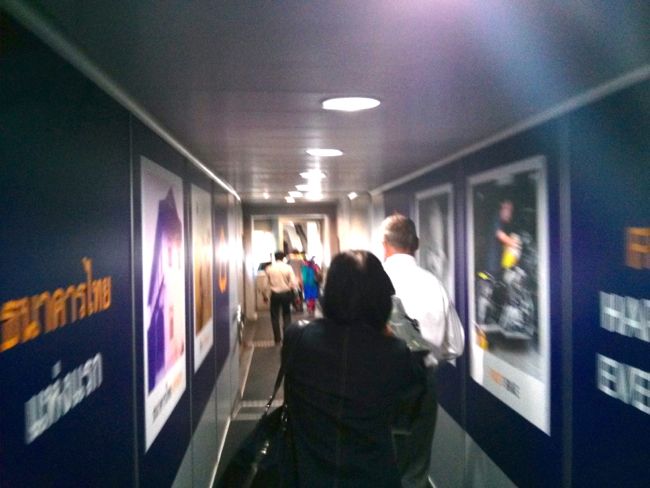 .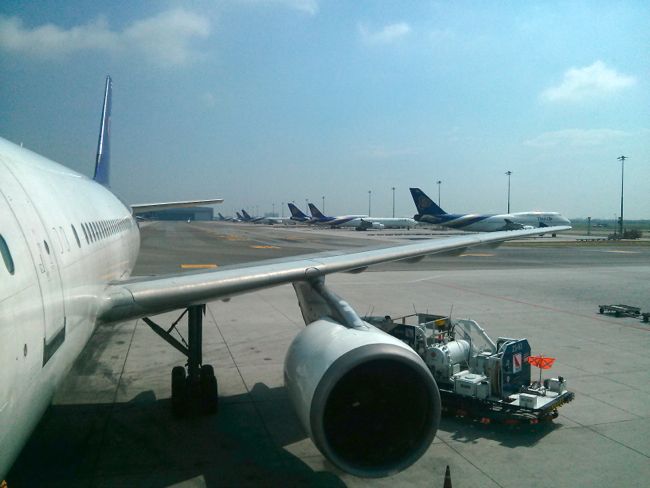 [Edited 2013-07-20 04:53:52]
[Edited 2013-07-20 04:56:35]