.
Maps generated by theGreat Circle Mapper -copyright © Karl L. Swartz.
Videos for this report:
Takeoff from BKK on the EK 77W:
http://youtu.be/xjgQVqWYt8Q
Landing into DXB:
http://youtu.be/AWROf9x-pPg
Takeoff from DXB with WY:
http://youtu.be/WQnt7Bmsg74
Landing in MCT:
http://youtu.be/7D1kw4XFi5c
The second of my two-day trips whilst on my first Asian adventure was booked in January 2013. Having wanted to try out Oman Air (mainly due to their great livery) it seemed crazy not to take a short hop across to Oman whilst in Dubai. My decision was also helped along by not only seeing PalmJets photos, but also somebody from work having recently returned from there and sharing a few pictures and stories of his own. Booking was made via the Oman Air website for the relatively cheap price of around £100. The 737 operated nearly all flights, however one departure from MCT in the evening was operated by the E175. This was the most tempting option as if I chose this, it would mean I would have logged all variants of the E-Jet in just 14 months. The main downside being that it wouldn't leave me a huge amount of time in Muscat. But an A.netter has to do what an A.netter has to do!

.


.

Sorted.
But first of all, I needed to get back from Bangkok to Dubai. This was achieved via the LHR-DXB-BKK-DXB-LHR ticket I booked back in November 2012. I was also hoping that this day trip would go a lot more smoothly than the first I had booked down to Phuket! If you missed that part of the story, or indeed the first part, you can catch up via these links:
Arabia & Thailand 2013 1: LHR-DXB-BKK EK A380/77W
(by
jwhite9185
Jul 9 2013 in Trip Reports)
Arabia & Thailand 2013 2: Two TG Classic's To HKT
(by
jwhite9185
Jul 20 2013 in Trip Reports)
Check in for the Emirates sector was made via the EK website pretty much as soon as I arrived back from Phuket, late on Tuesday night.
According to the online check in, the originally scheduled vanilla 777-300 had now been switched for the –ER version. Annoying! Although admittedly, it wasn't completely un expected.

.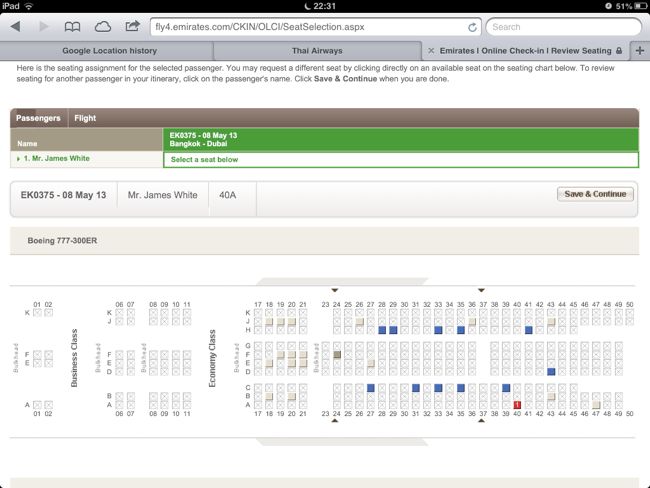 The morning's journey started much like the last - alarm off at 6AM, down for breakfast, probably the blandest cheese omelet I've eaten, and then onto the train to the airport.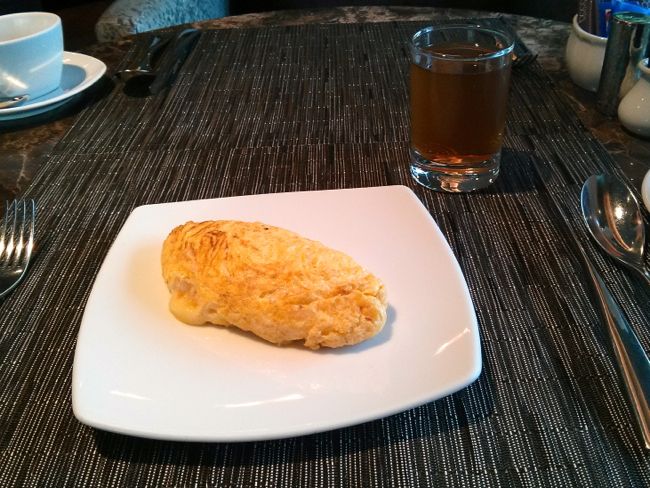 .

Arrival was around 50 minutes later.
FID in Thai…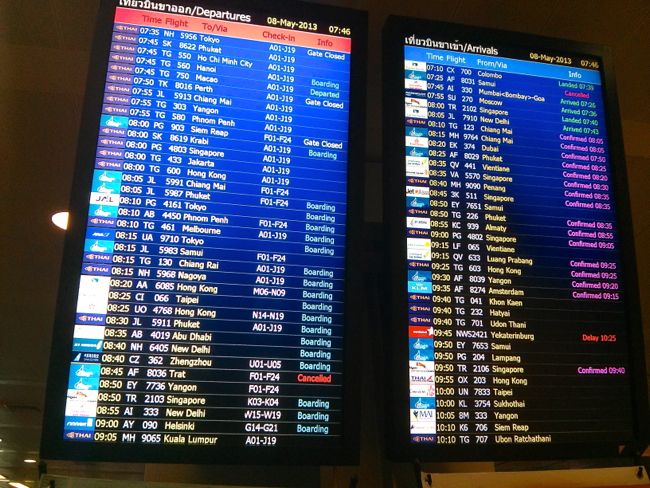 …And English
I wonder if TG205 will go to plan today?
It was through to zone T today to get my boarding pass. I asked the check in agent if the flight was busy, and she replied it wasn't. Yet the check in seat map showed something different? So who was right?

.


.


.

After this, it was a brief look landside.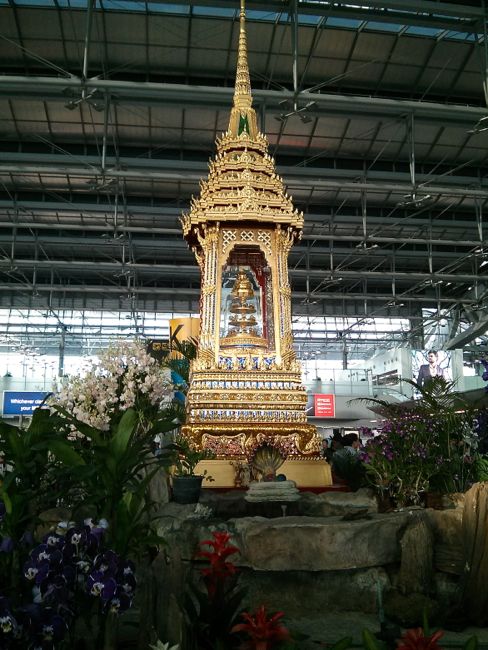 .


.

Before heading through security and passport control. Again, it was painless and I was through both in seconds.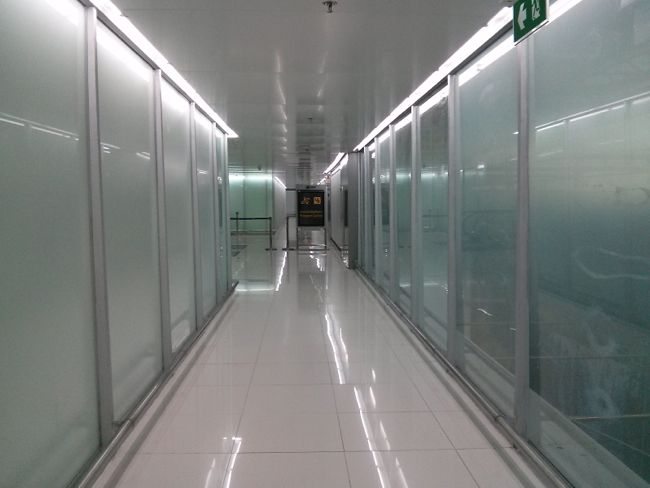 After this I went for a walk airside - very big airport with plenty to look at!

.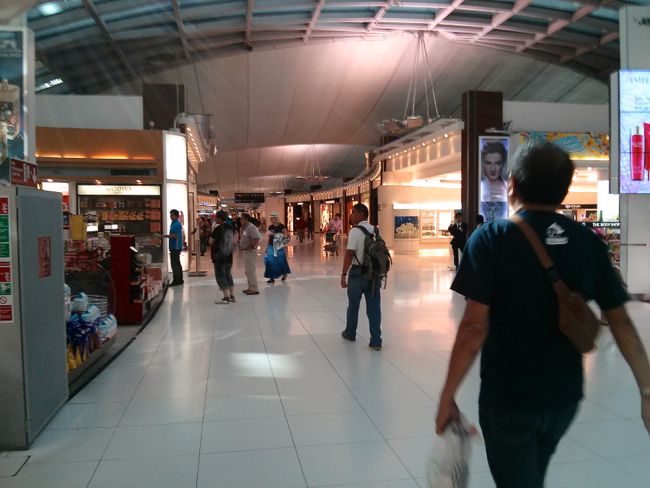 .


.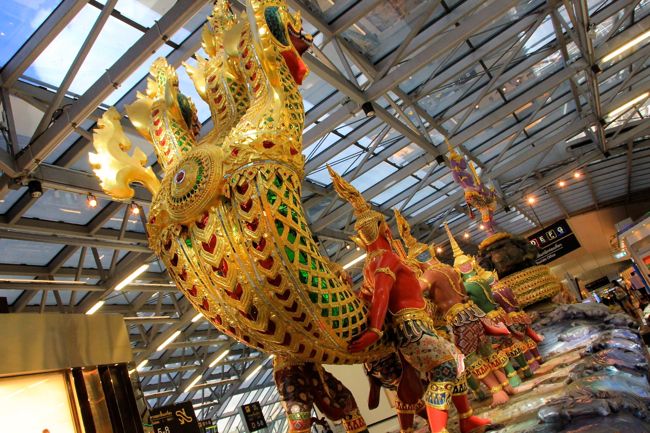 .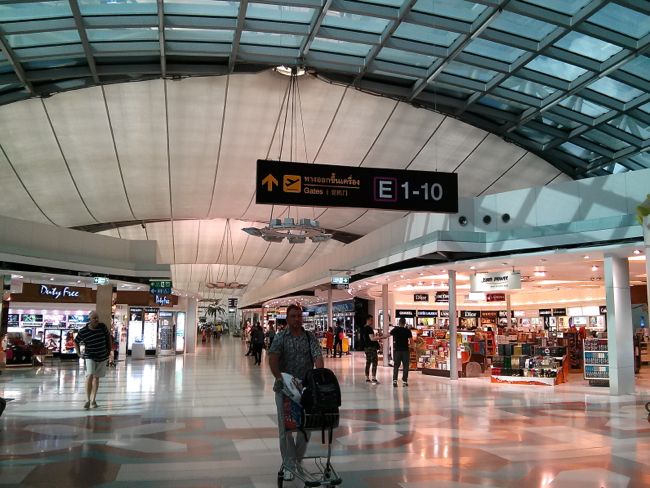 .

I happened to look up at the FID and noticed my flight was boarding - some twenty minutes earlier than advertised, which was a first. So I made my way down to gate E1 to find A6-EGA waiting, delivered in March 2010 and in service with Emirates throughout - confirmation that the originally planned -300 had been subbed for the -300ER.

.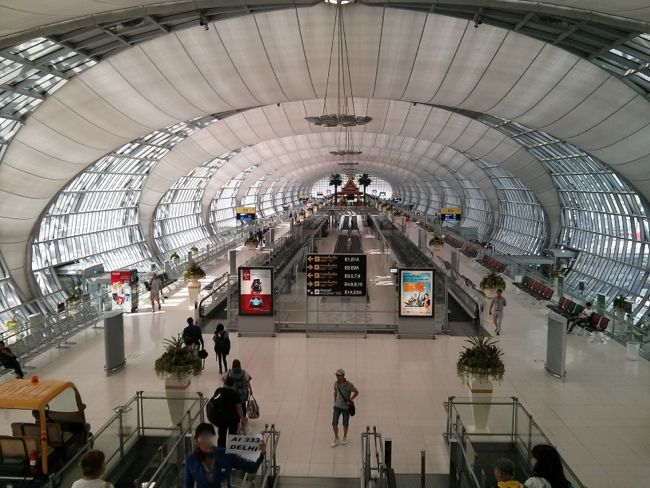 .


.


.

Upon entering the gate area, it was only around five minutes before boarding was called - all very early again.