Maps generated by theGreat Circle Mapper -copyright © Karl L. Swartz.
Videos related to this report
Takeoff from Muscat:
http://youtu.be/uvcxTUcTYm4
Landing in Dubai:
http://youtu.be/3IxiIeXVC_c
Picking up almost immediately where the last part left off, outside Muttrah Souk, It was now time to head back to Muscat international. If you missed the previous part, or indeed any of the others in this series, you can catch up here:
Arabia & Thailand 2013 3: BKK-DXB-MCT With EK/WY
(by
jwhite9185
Aug 6 2013 in Trip Reports)
Arabia & Thailand 2013 2: Two TG Classic's To HKT
(by
jwhite9185
Jul 20 2013 in Trip Reports)
Arabia & Thailand 2013 1: LHR-DXB-BKK EK A380/77W
(by
jwhite9185
Jul 9 2013 in Trip Reports)
So I made my way to the taxi rank and agreed a price of 10 Rials - once they had finished lunch. It was a little uncomfortable being left in a car that wasn't moving, without any windows open in 41 degree heat but once the drivers had sorted out who was taking me and finished the last few bites of their sandwich we were off.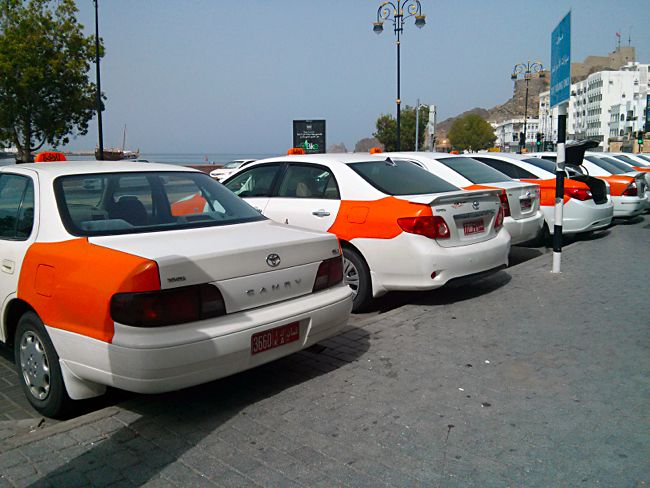 The taxi driver was good enough to throw in a brief tour of the other sights around Muscat too, so there was a bit of a detour along the way - I had plenty of time according to the driver, so was quite glad of this bonus tour. He was actually quite a friendly guy, showing me a photo album he had of the various sites of the Muscat area, giving me a bit of overview to the history and the future of the area and telling me about his family. Turns out he actually had family in England too – although I generally find most people do once you tell them where you're from…

.


.


.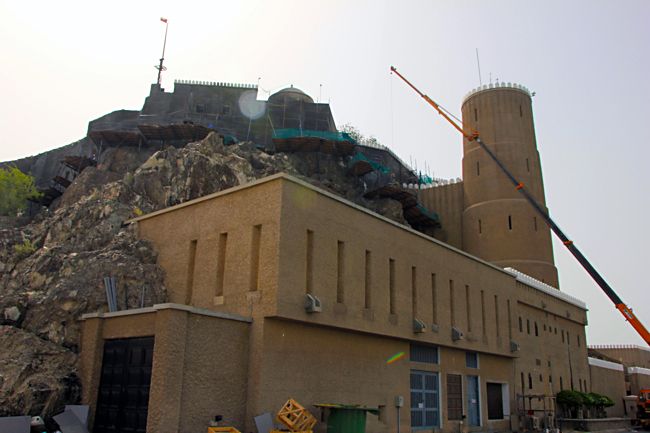 .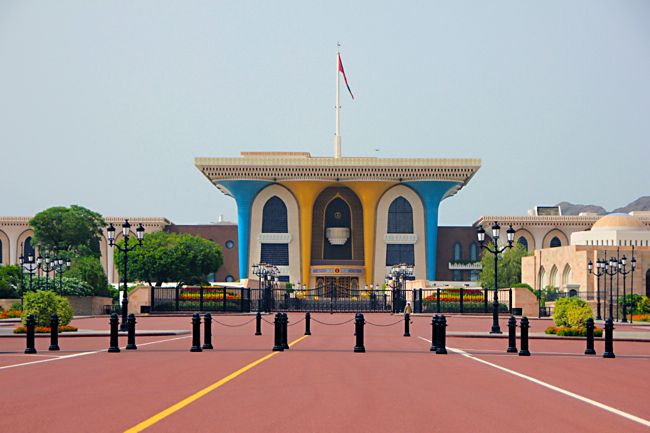 Glad I got to see this – I'd seen pictures before I left but looked a bit far out to reach.
Arrival at the airport was around thirty minutes later. Almost immediately as you enter, there's a security check.
It was then around to the Oman air check in to grab my boarding pass.

.


.


.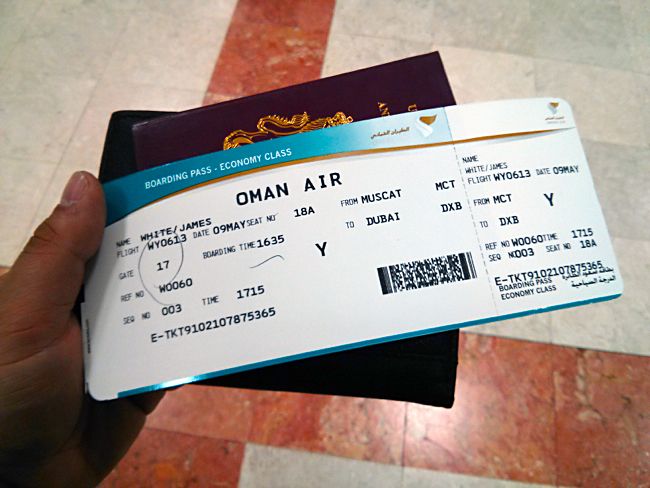 WY even have good looking boarding passes!
As there didn't seem to be a huge amount landside, especially after all the security checks, I headed through to passport control and was stamped out of the country. Then it was yet another security check – the third by my count. As usual, it was in to a duty free shop almost immediately.

.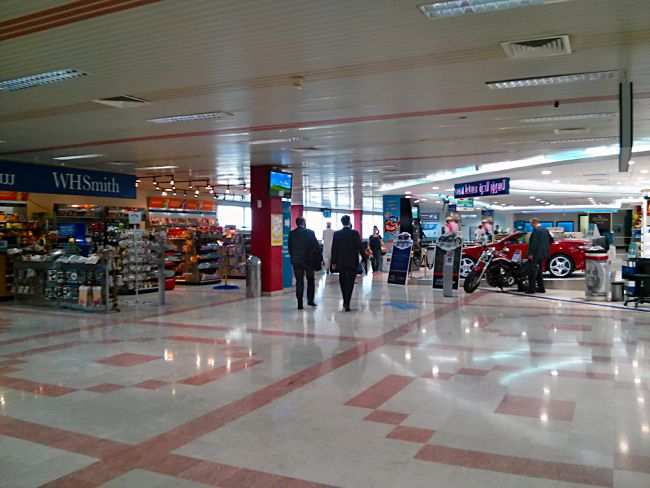 There were also a few windows around to see what was around.

.

After this it was a bit of a wander, however this airport is a world away from DXB!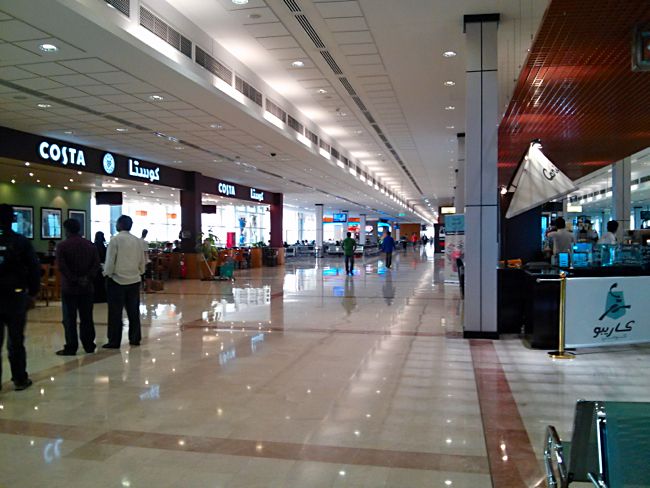 .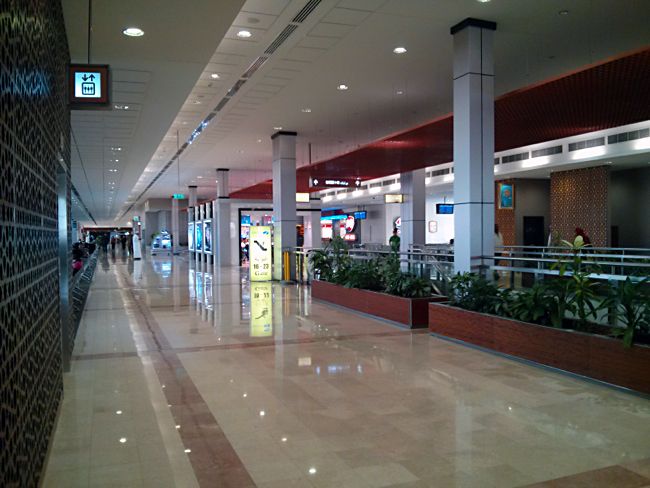 But for how long?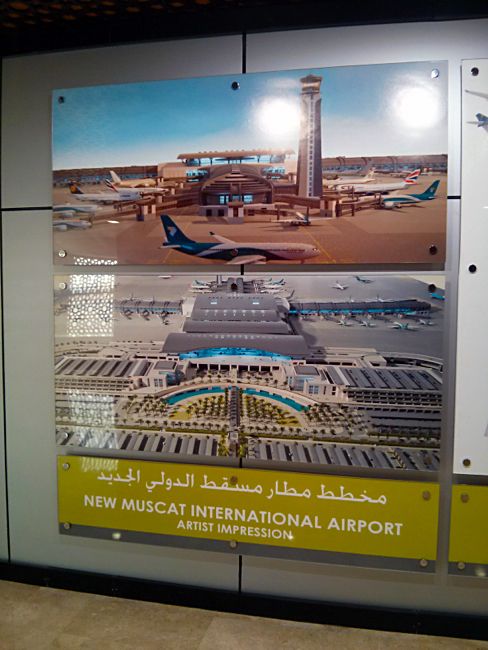 I then made my way downstairs to gate 17, although it wasn't actually open. So I just sat and waited in a pretty dreary looking basement.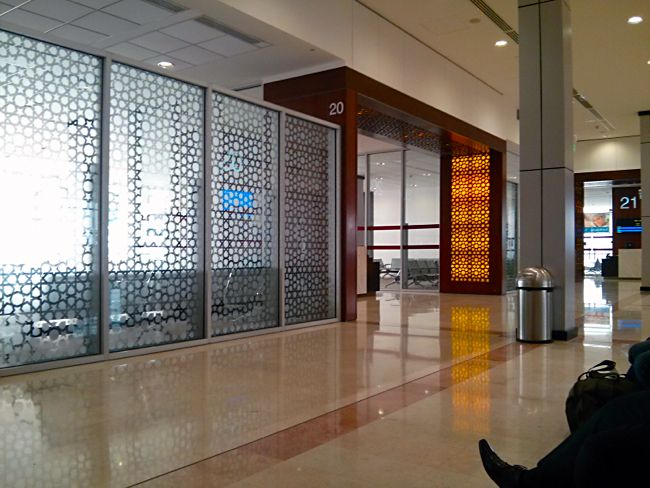 The gate was opened a few moments later, and I entered the holding pen, seeing something familiar along the way.

.

In the distance I could see the scheduled E175 being prepared to head over to DXB.

.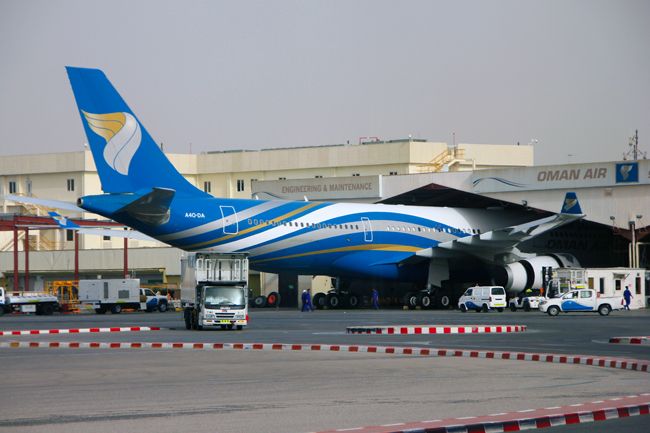 Guess they weren't expecting a jet of this size when they built this hangar.
Boarding was called at 16:35, although there wasn't a bus straight away. So why call for barding?! After a minute or two, one turned up and we made our way over to A40-EB, one of the only jets on this side of the terminal.

.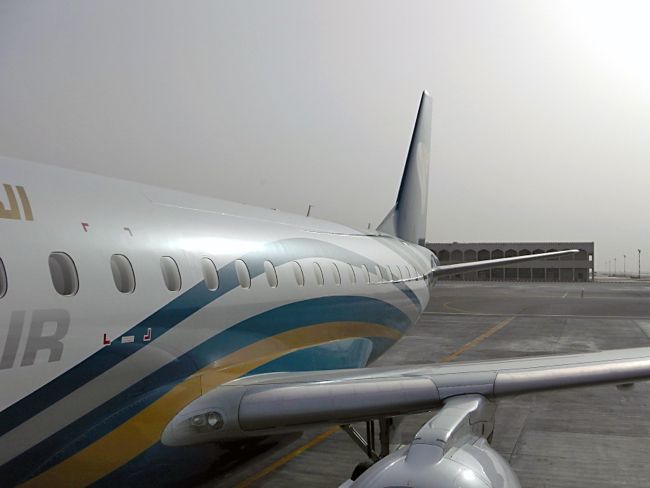 [Edited 2013-08-20 10:49:15]