Good day and welcome to a new story, handmade, original from the first till the last word and of course, just a few pictures!
"BSL-SAW-TBS to explore a new country"
The trip in one word:
CONTRASTS
This is the story about an attempt to visit a new country. One of these former soviet union places, where you should go better sooner than later with all the changes. Not to forget, it´s Georgia this time".
კარგი დღე, ძვირფასო მკითხველს
what also means:
Hello, dear readers
and what´s also exactly how it feels like sometimes when you are on the way in Tbilisi with the Georgian scripture!.
It´s more than a week ago since I´ve been back at the homebase from:
"Farewell To Carpatair´s Saab 2000"
(by
FLIEGER67
Aug 4 2013 in Trip Reports)
And it seems that it´s, especially during this late spring season, enough to go for somewhere else like this:
Great thanx to:
http://www.gcmap.com/
What about painting some more lines on the Tripreporter 2013 file?.
Sure!:
TRIPREPORTER 2013
auf einer größeren Karte anzeigen
What about something new on the departure airports map?.
Sure, but not with this part of the trip!:
Departure Airports II
auf einer größeren Karte anzeigen
And what about to stay with the previous 200 departure places?.
Definitely!:
Departure airports
auf einer größeren Karte anzeigen
Well, let´s go!.
Saturday, 18.05.2013
.
.
.
.
Service PC 626 operated by Pegasus Airlines
Scheduled: 14.05 // 17.55
I´am on duty for a shuttle service to Basel airport today.
For sure a good excuse not to drive back to the homebase again, no, park the car there and fly somewhere else.
Somewhere else sounds good, isn´t it?.
But it´s not that easy to catch something interesting from the first view with the earliest possible departure time for me at around 2.00 pm.
But these offer sounds good to me from the second view.
Two flights today or better said also tonight on one confirmation powered by Fly.de this time.
The fare per leg is 80.00 Euro´s,
what seems worth it with my destination.
Interesting pricing also with the exit row seats prior to Check-In,
20.00 Euro´s for the first leg and 17.00 Euro´s for the second.
It´s the whitsun weekend and school holiday time for the next two weeks, but the roads are not more crowded than standard through the black forrest and so
we arrived as expected. Much more difficult work is to catch a parking space with the usual places show complete, mostly German and Swiss plates of course, but finally I found something acceptable at F6. It´s ok for the car, a walk back for the terminal and with the nice and sunny weather conditions, there should be a view from the terrace necessary.
No need to Check-In, OLCI works again also when BSL is not on the OLCI airports list, but you know, a test is always worth it.
If I ever buy a watch, I prefer the Breitling way!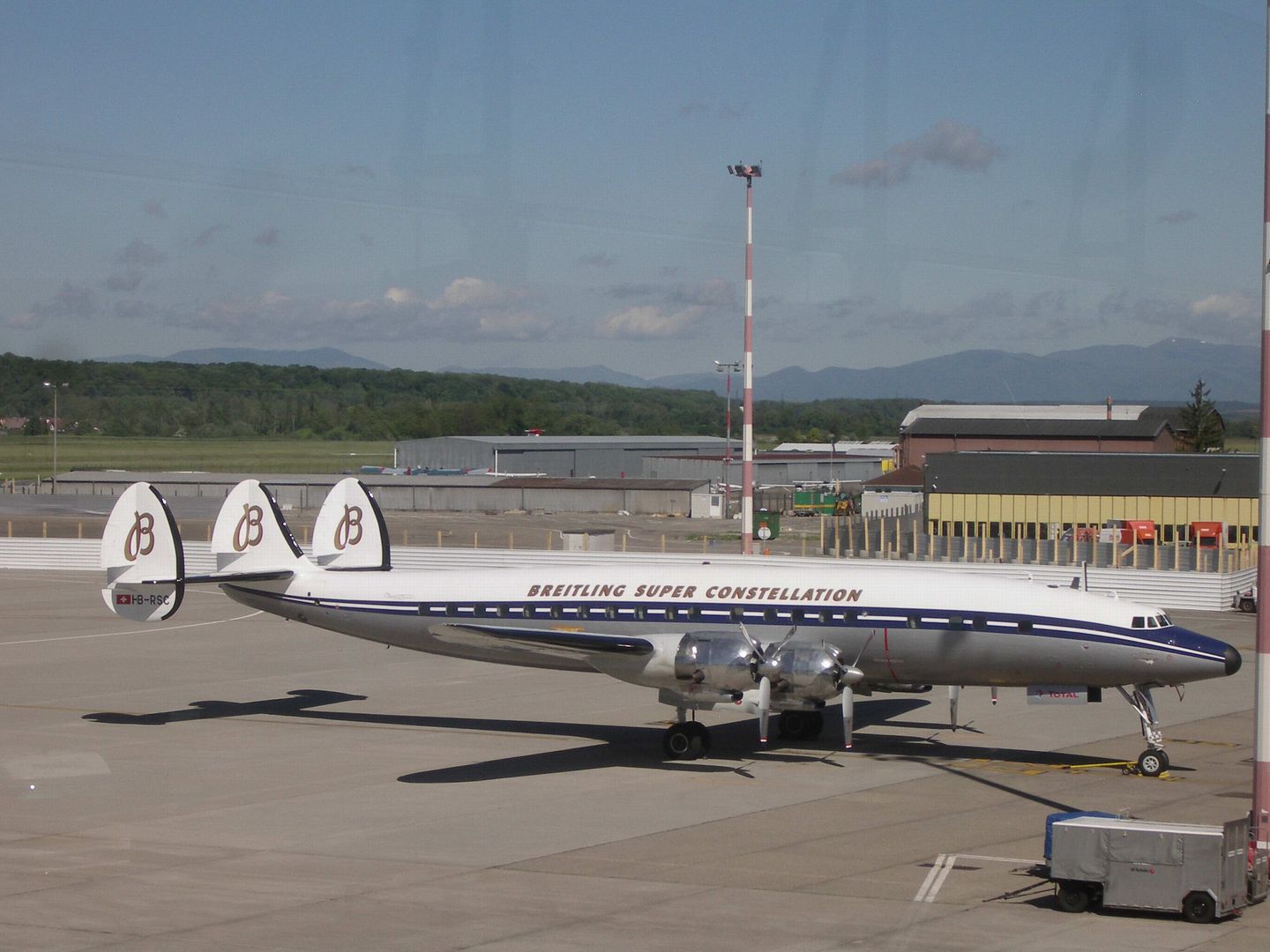 HOP in HOP colours, not to me till now and more Super Connie
No one to be seen at the french security check, but a long line at the swiss part, caused by Easyjet, so it seems.
No lounge to go with Pegasus or Diners and good for a couple more pictures.
This is a well known german sign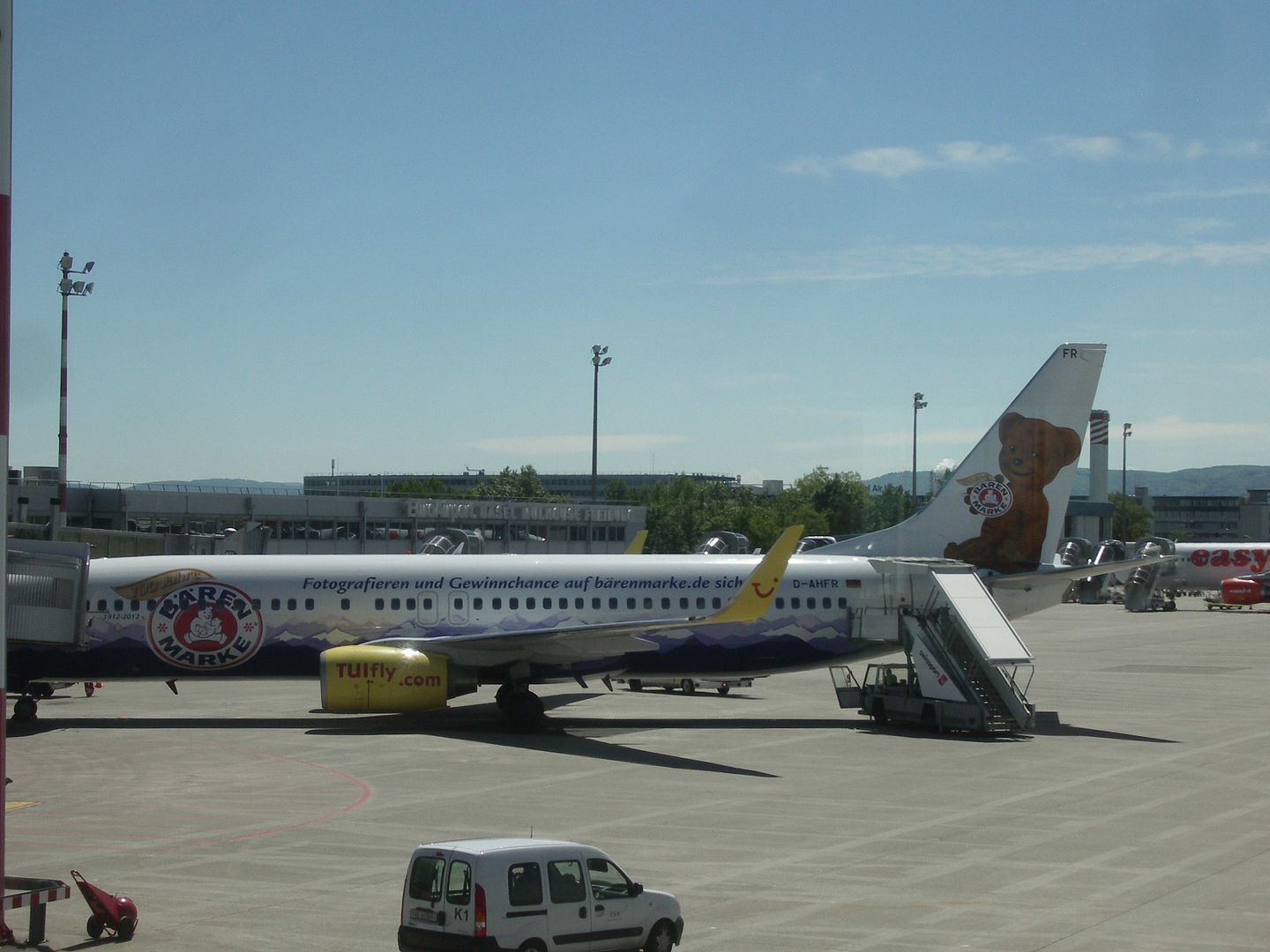 SAW looks like ok and
I should fly MAU somedays,
it sounds so funny or maybe also the ICE?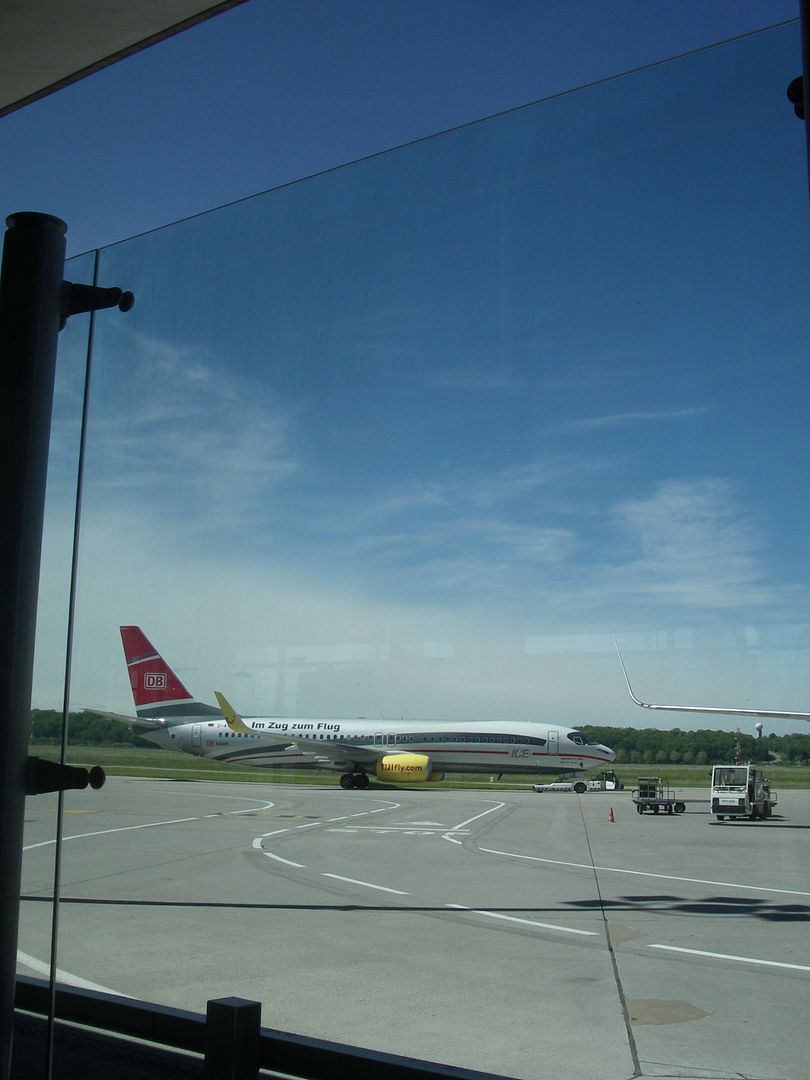 Easy, ok and the Connie looks like also nice this way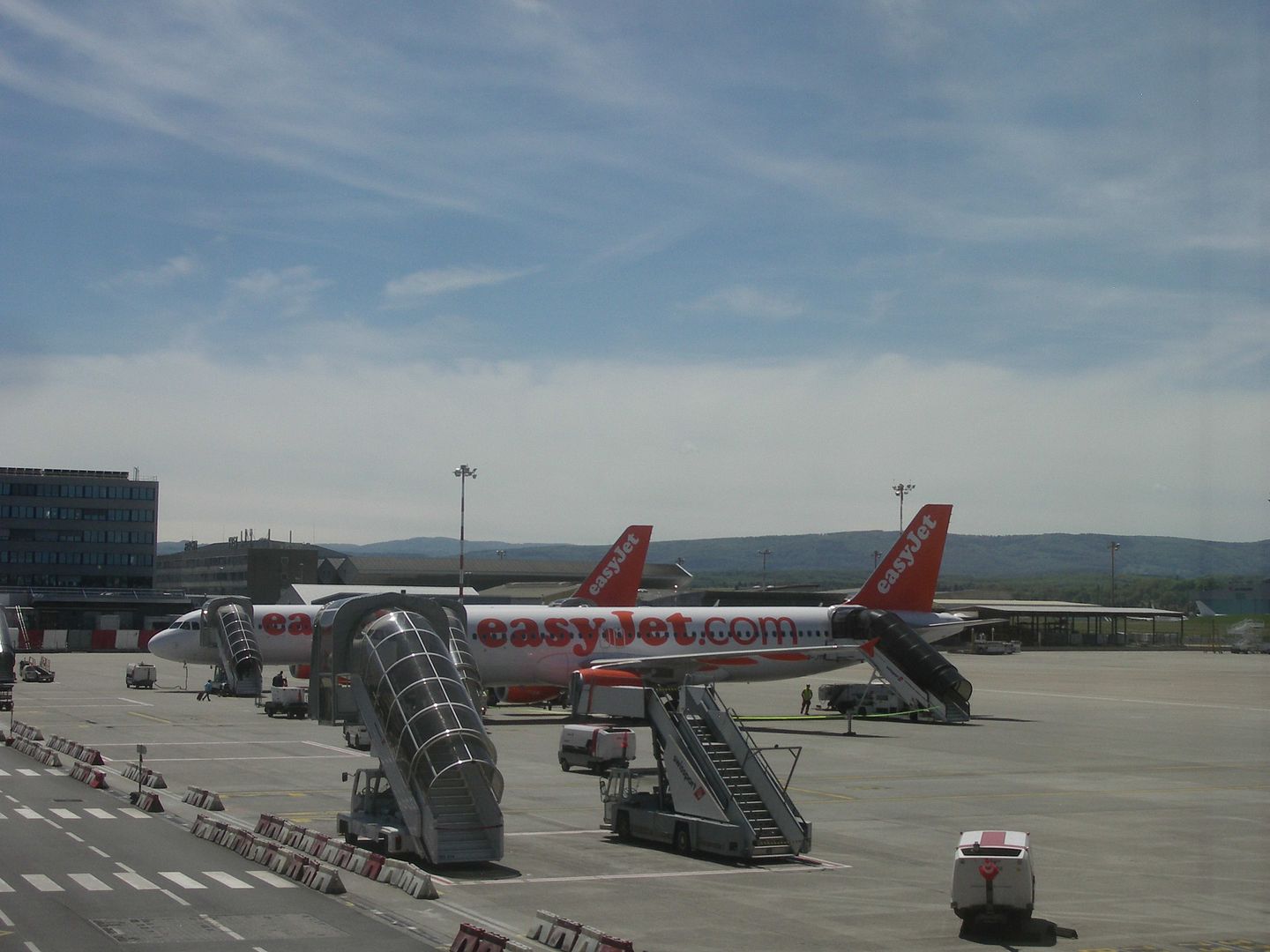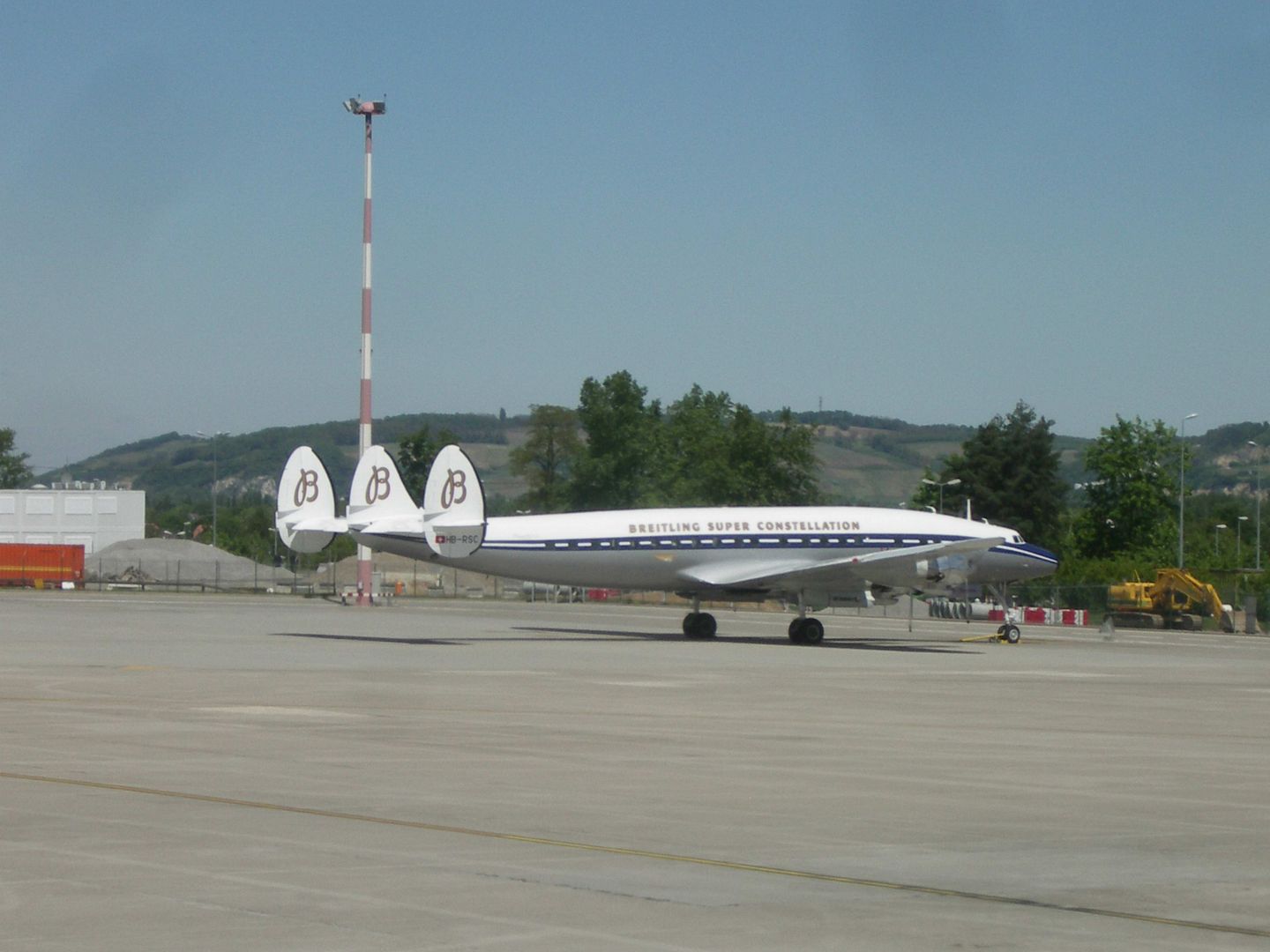 Three officers and me at passport check, just a nod and I´am out of Switzerland!.
Precious freight on the go
but something else is coming in before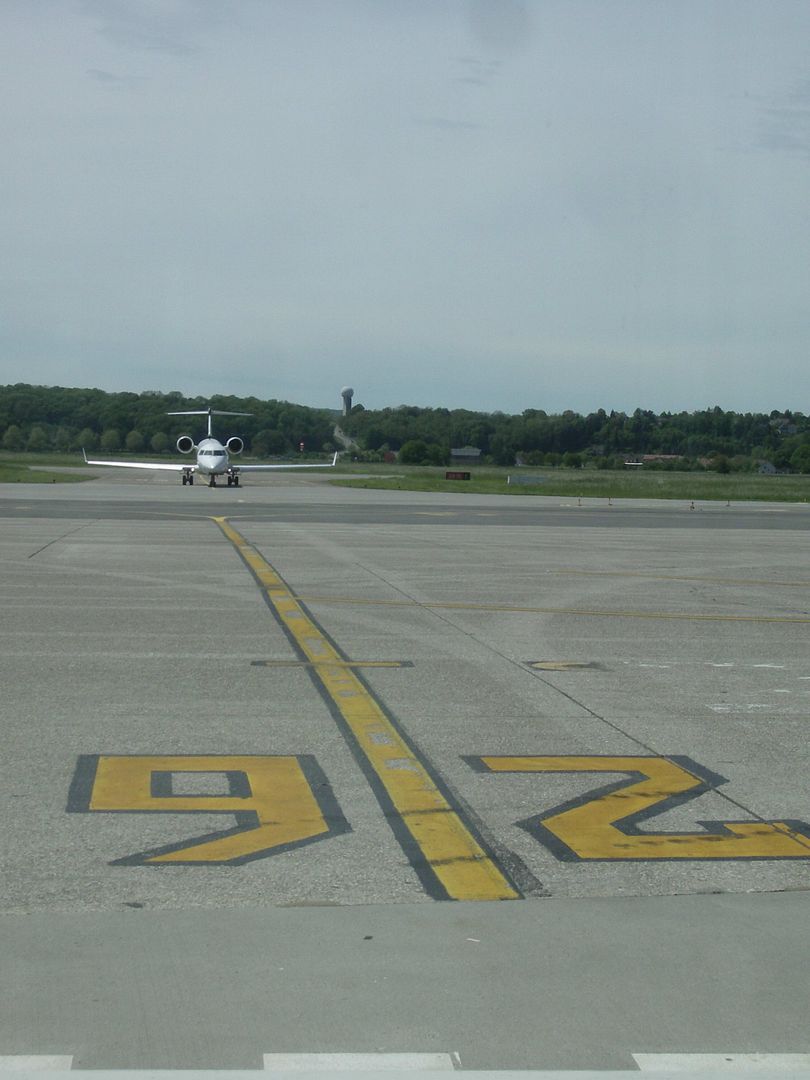 Ah, that´s finally me at gate 27 from different points of view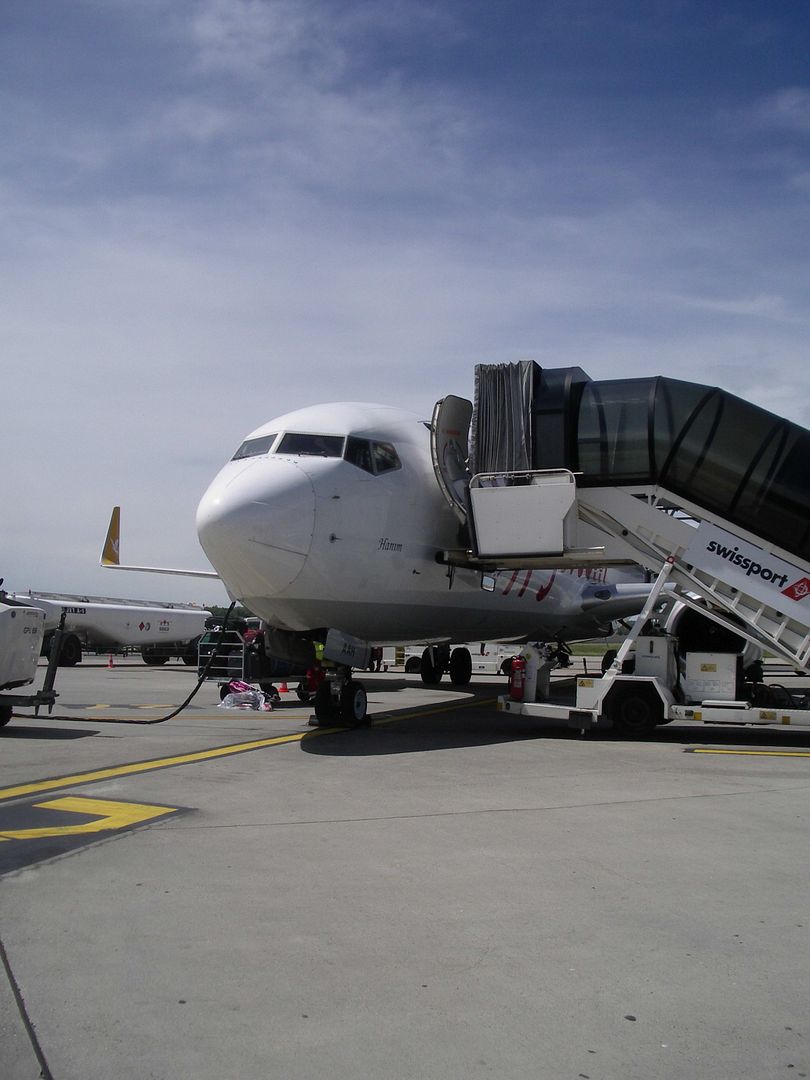 The usual bunch, nothing else expected, of nervous non frequent flying people around the gate, just interesting to follow.
"Hanim" is the scheduled 737-800 and yes, it belong´s to Pegasus Airlines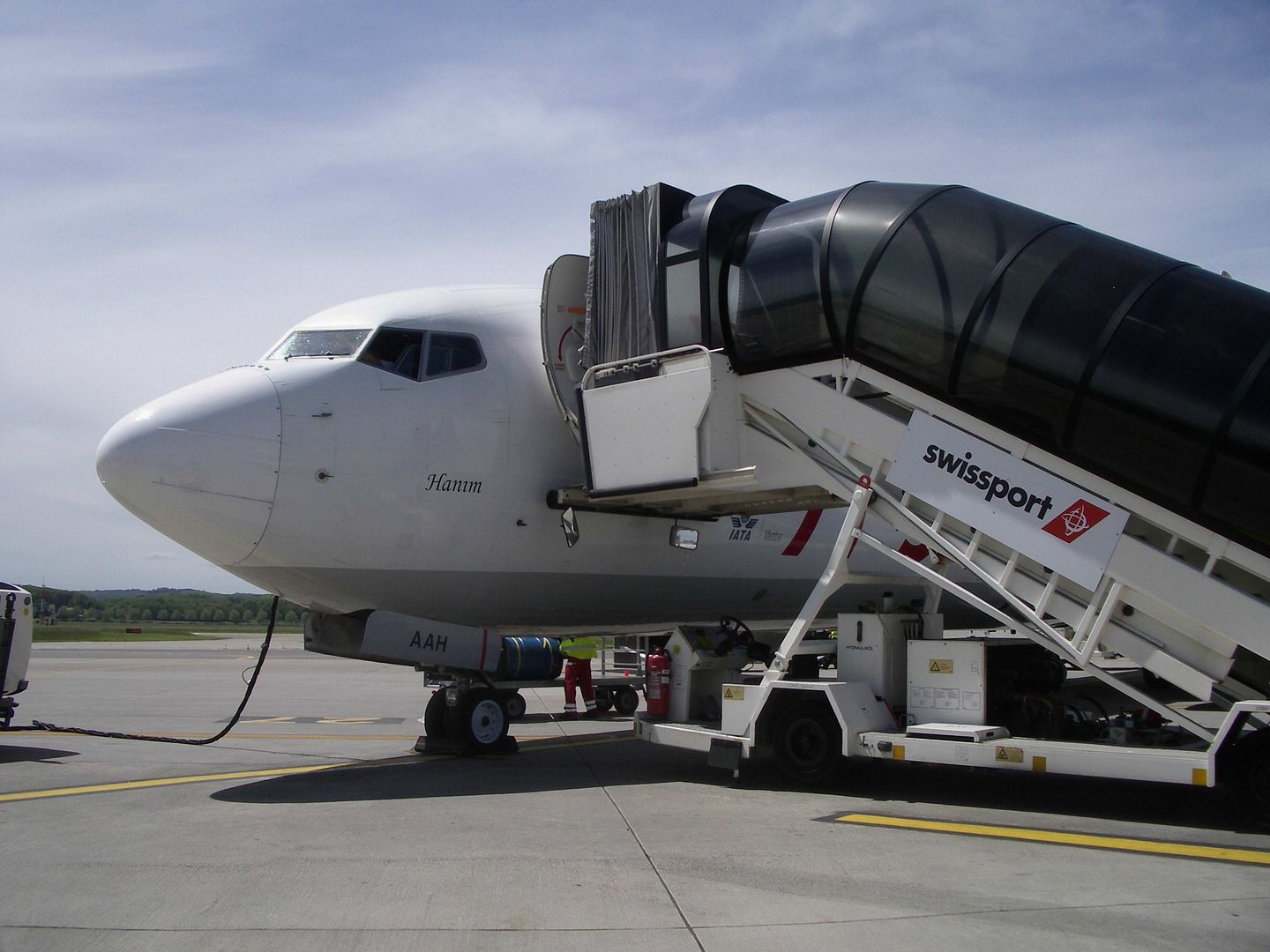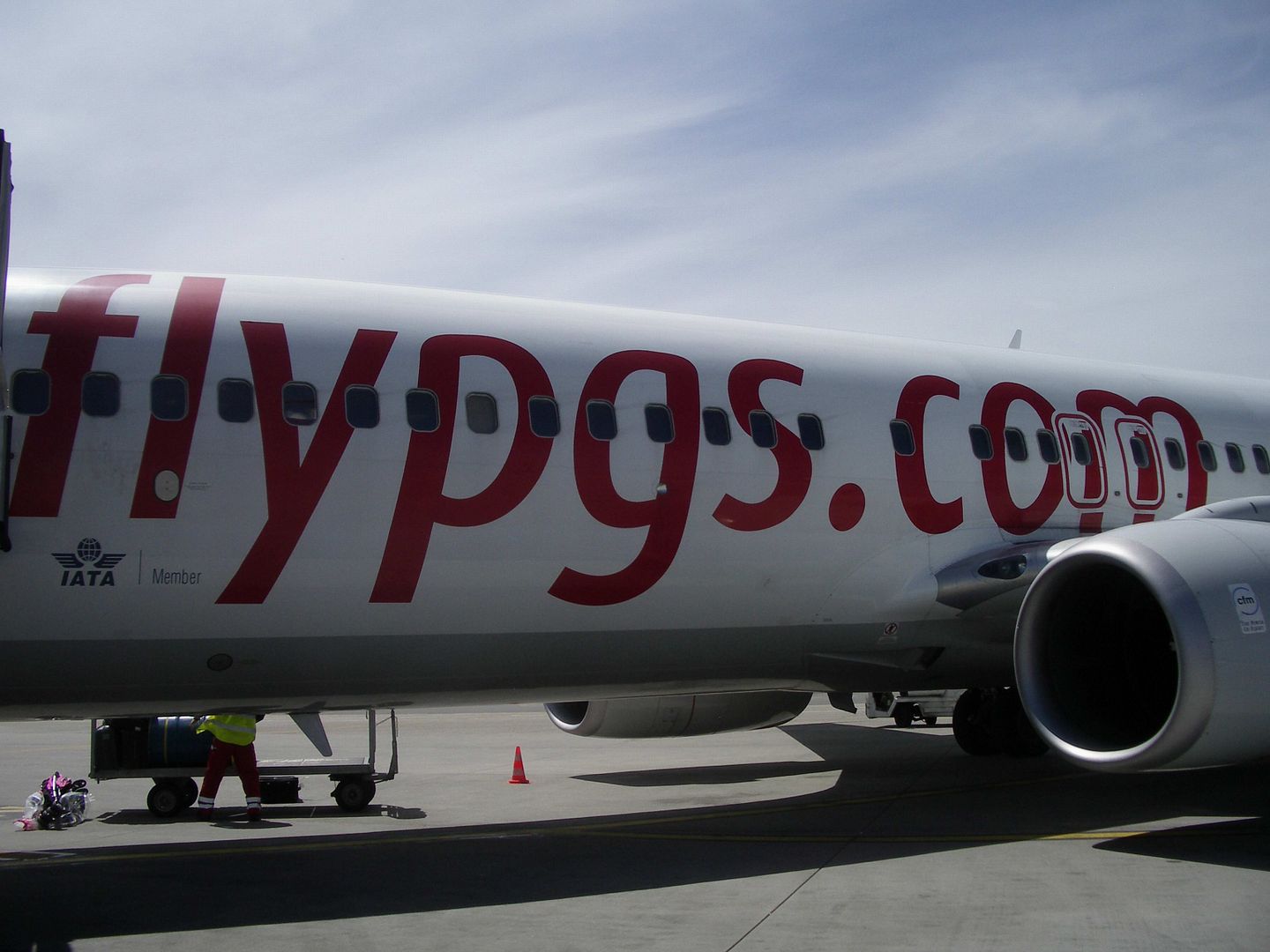 TC-AAH is leg no. 72 on type and yes once again, a new entry to the log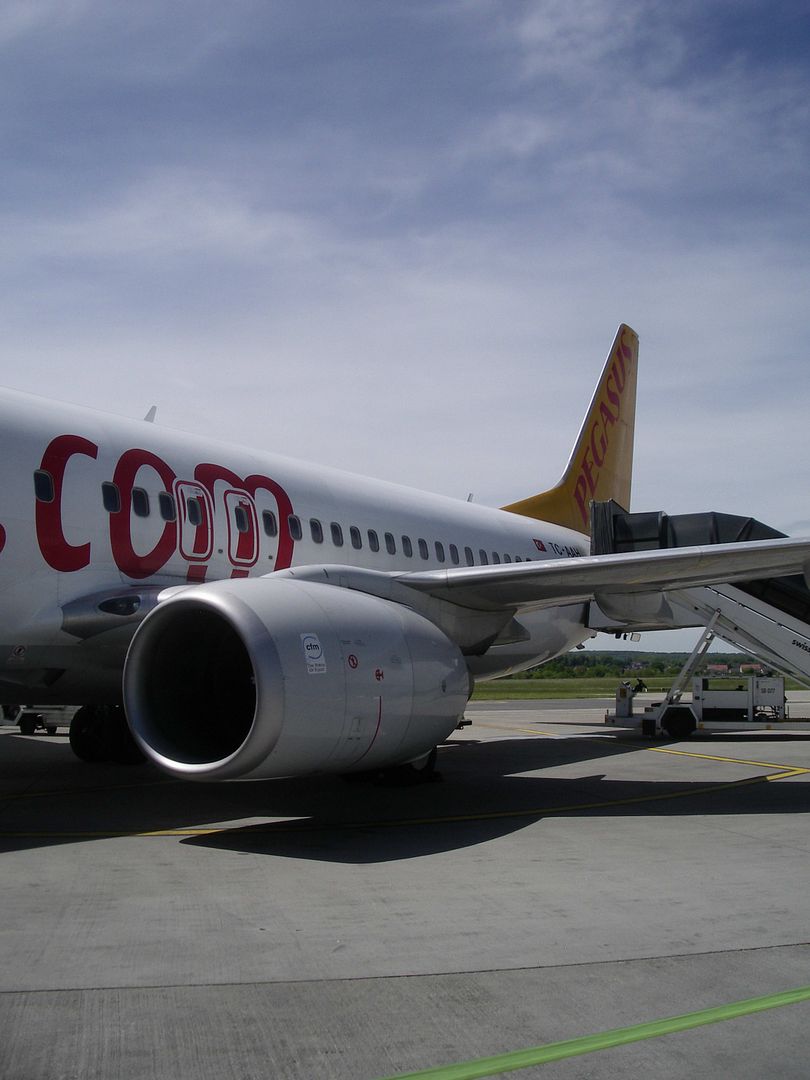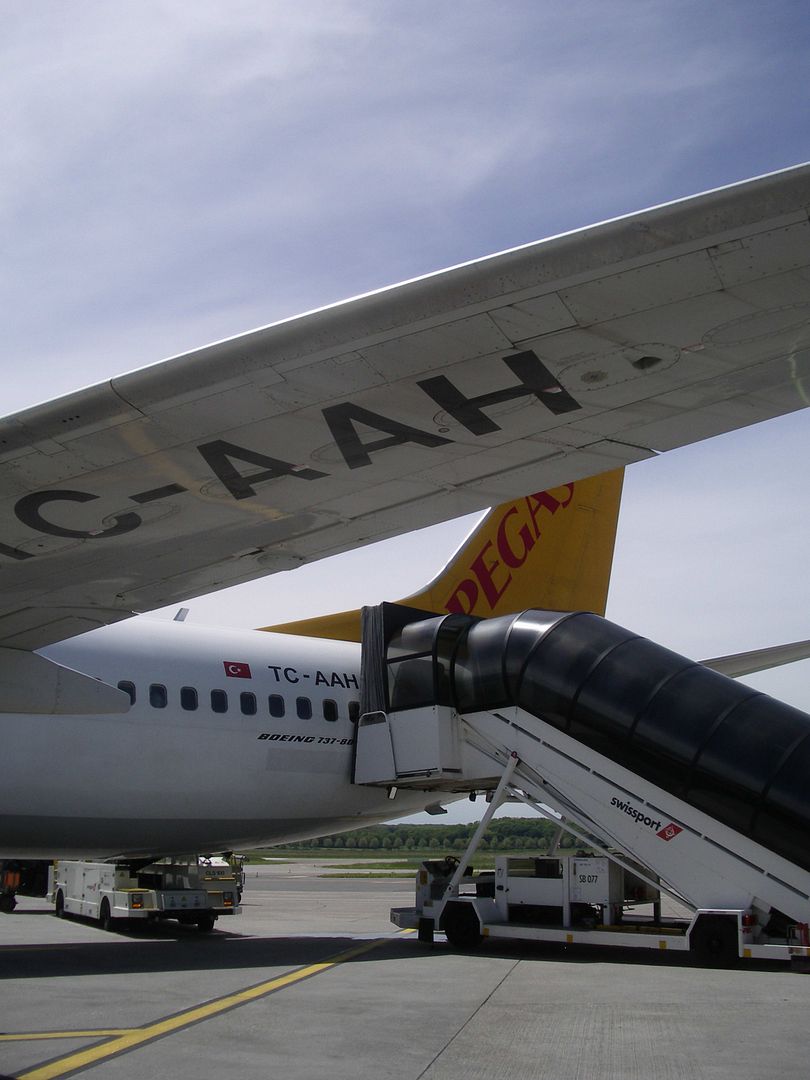 Not that I´ve been under the wing of a plane sometimes before!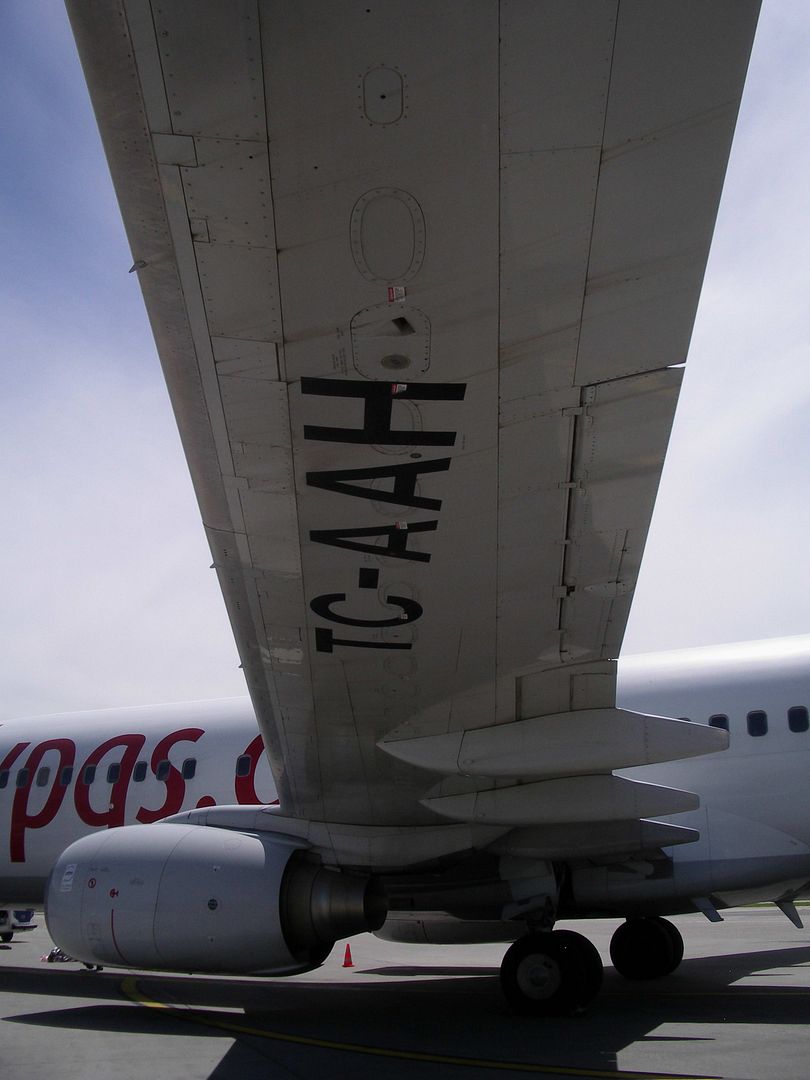 The first flight is recorded at 29.01.2008 and there are 41 examples in the fleet.
"Hanim" stories?. Sure!:
http://avherald.com/h?article=41211bee&opt=0
http://avherald.com/h?article=44936c62&opt=0
Well, I´am usually looking forward to the red light at the boarding gate
when there is a biz cabin on the plane. But this time there is definitely no biz to see, but the red light stops me anyway from boarding the plane as one of the last pax.
Reseated to 16C, no this is definitely not my choice without a proper explanation by the gate staff. Nevertheless done the usual Tripreporter picture work and up the stairs to talk to a younger nice male FA.
Wait a minute, is his response.
All windows are taken in the exit rows, no, all seats are taken in the exit rows. But row 3 A/B/C is open for me and when I see the close to 100% load and lot´s of families with kids around, accepted.
There is a middle aged woman also on duty, short red hair, well built, but somewhat cold.
Another middle aged woman, black hair, cute and nice
and also a middle aged ok style male FA.
Cockpit crew is from Turkey, the have a nice flight message is to hear at the runway entrance and short after departure some more informations inflight.
2.10 pm, close to ontime, 2.00 hours, 35 minutes by "Sunturk" now from the 3900 meters runway "One-Five". 20 degrees and a few clouds only.
Basel departures heading usually in direction west, something new for me now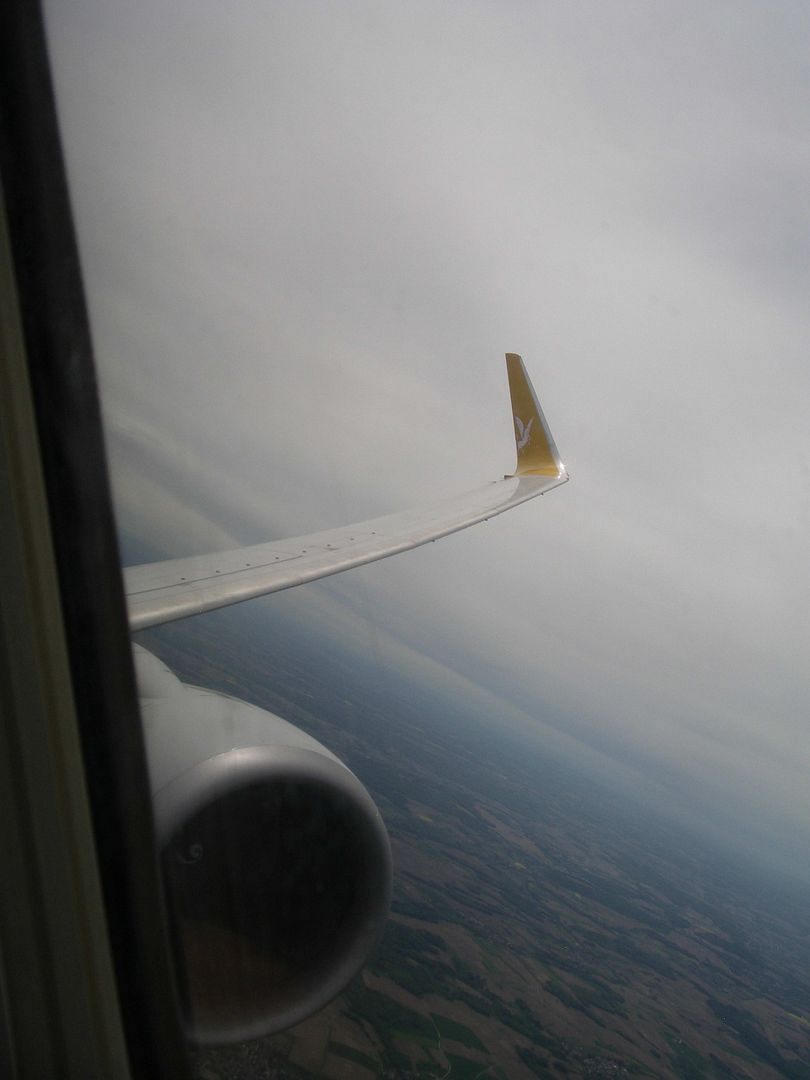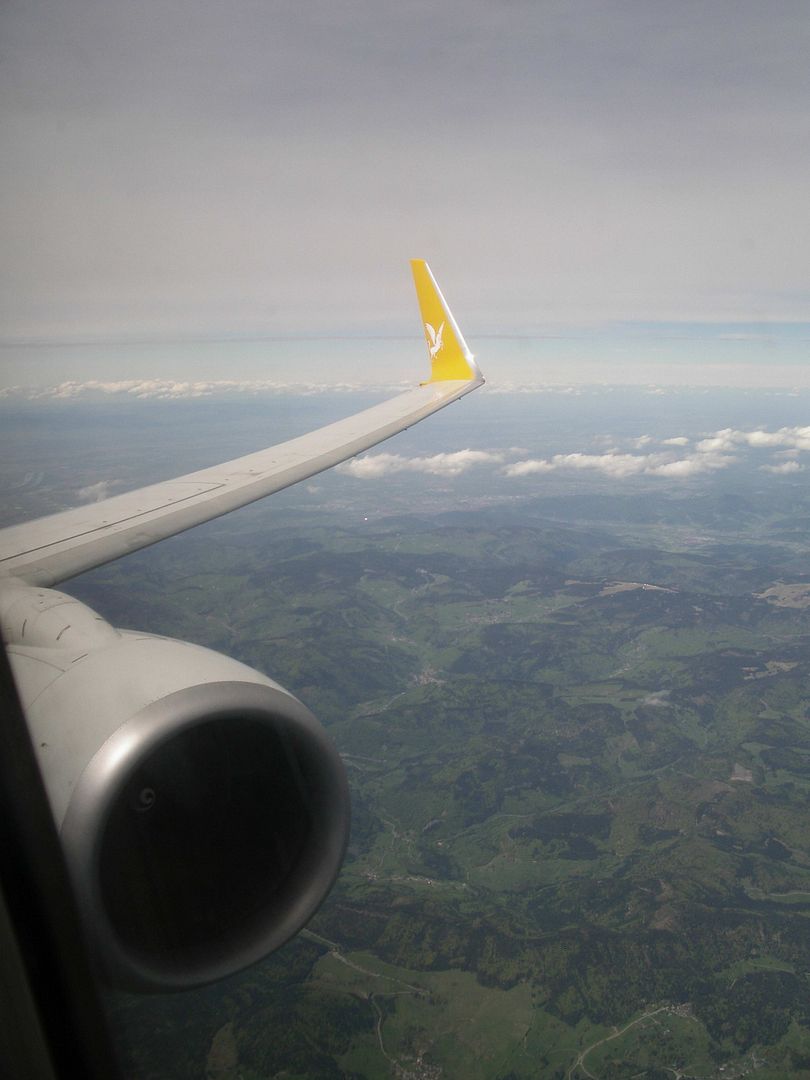 Dark blue leather seats and a somewhat well used cabin.
Legroom is ok and the Pegasus style safety card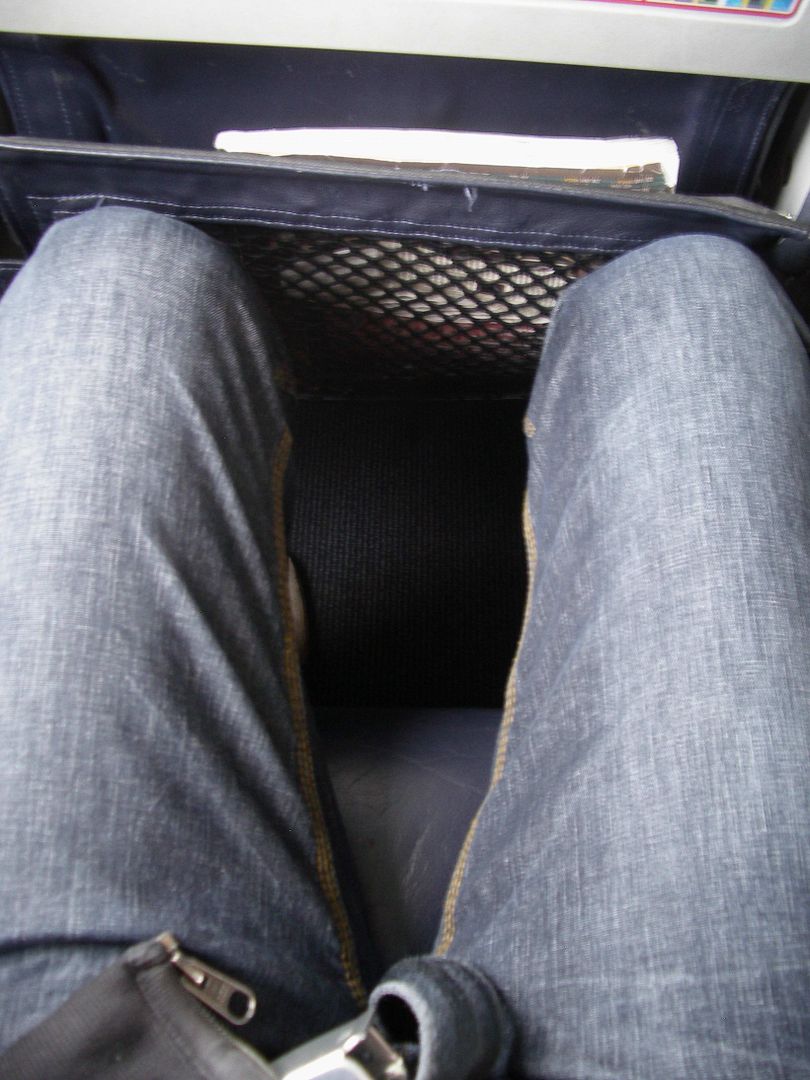 Lovely views across the Lake Constance
Is there any reason to go for a window seat?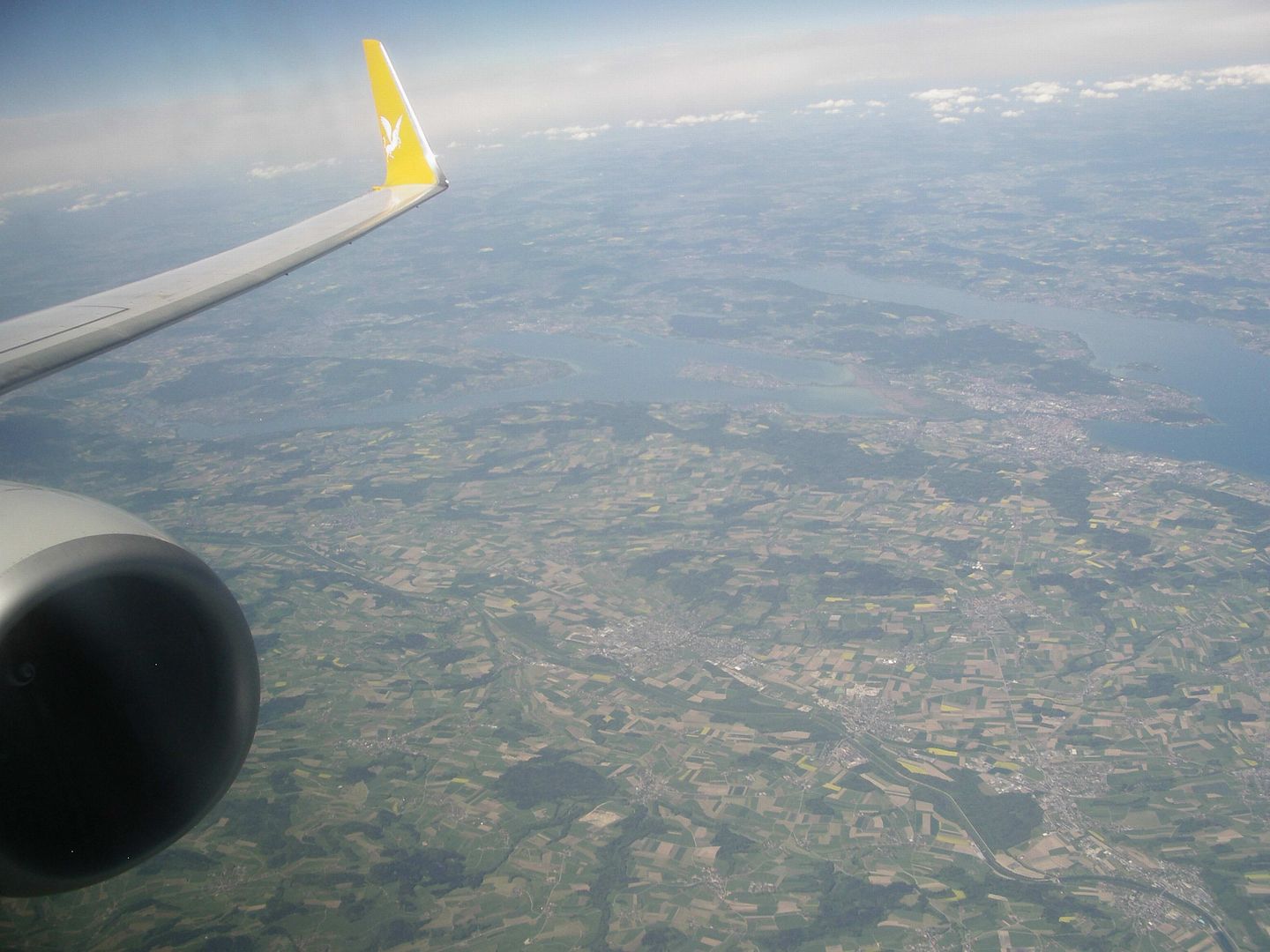 With a turn at the end of the lake close to the mountains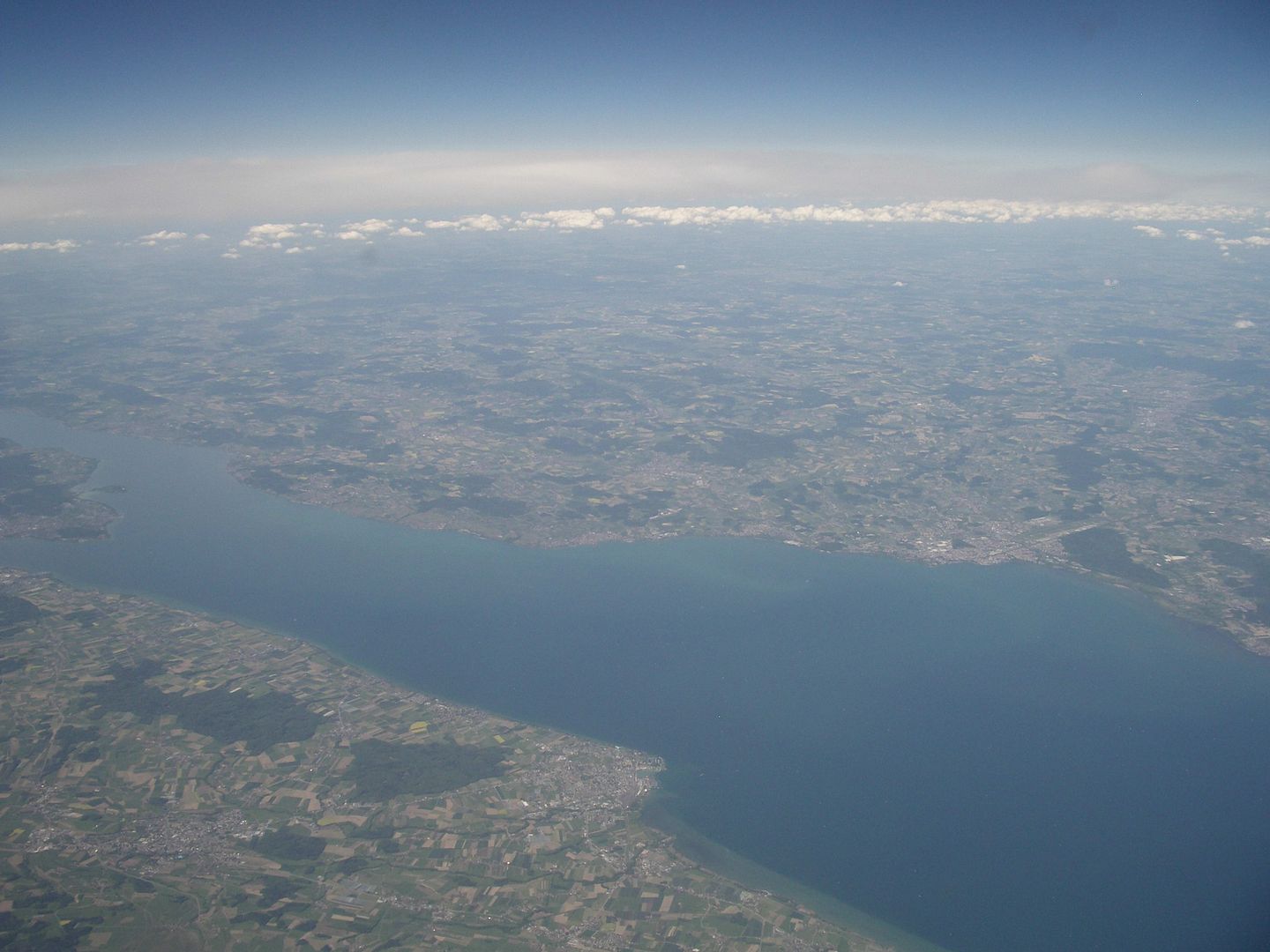 No free service and the route is
FDH-INN-KLU-ZAG-BEG-SOF at 35000 feet maximum.
Something to eat maybe and the actual magazine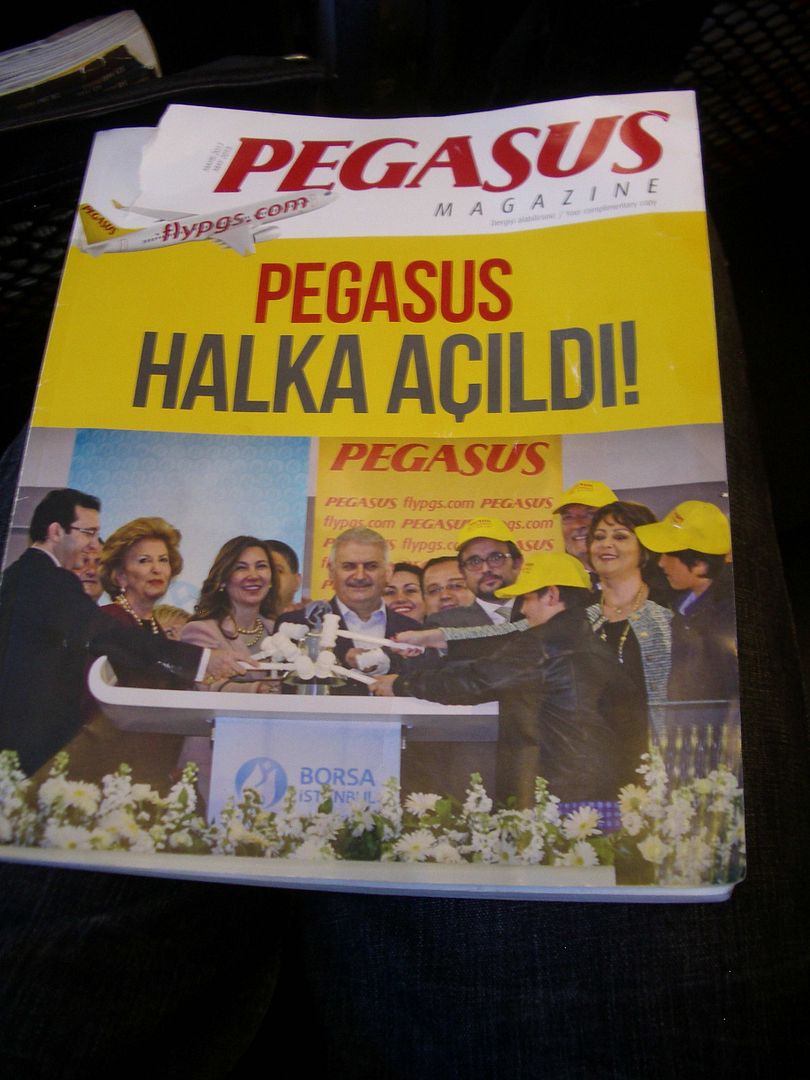 Good to know that we are higher than the highest german peak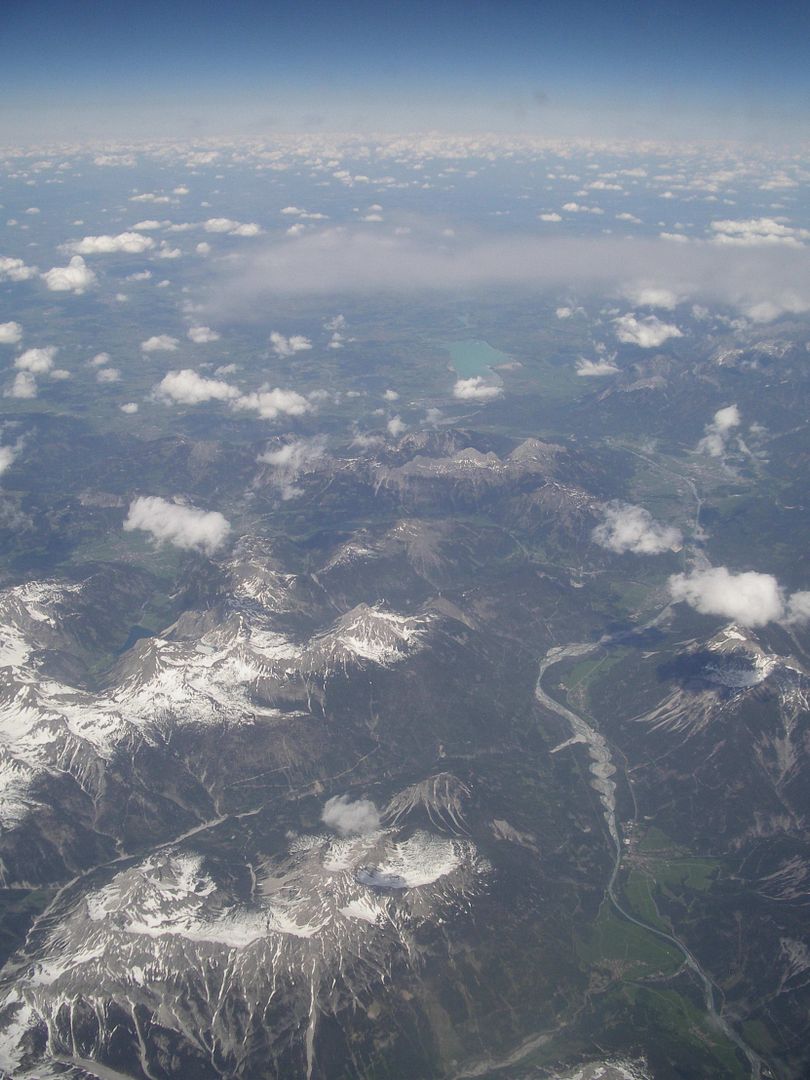 The Zugspitze close to Innsbruck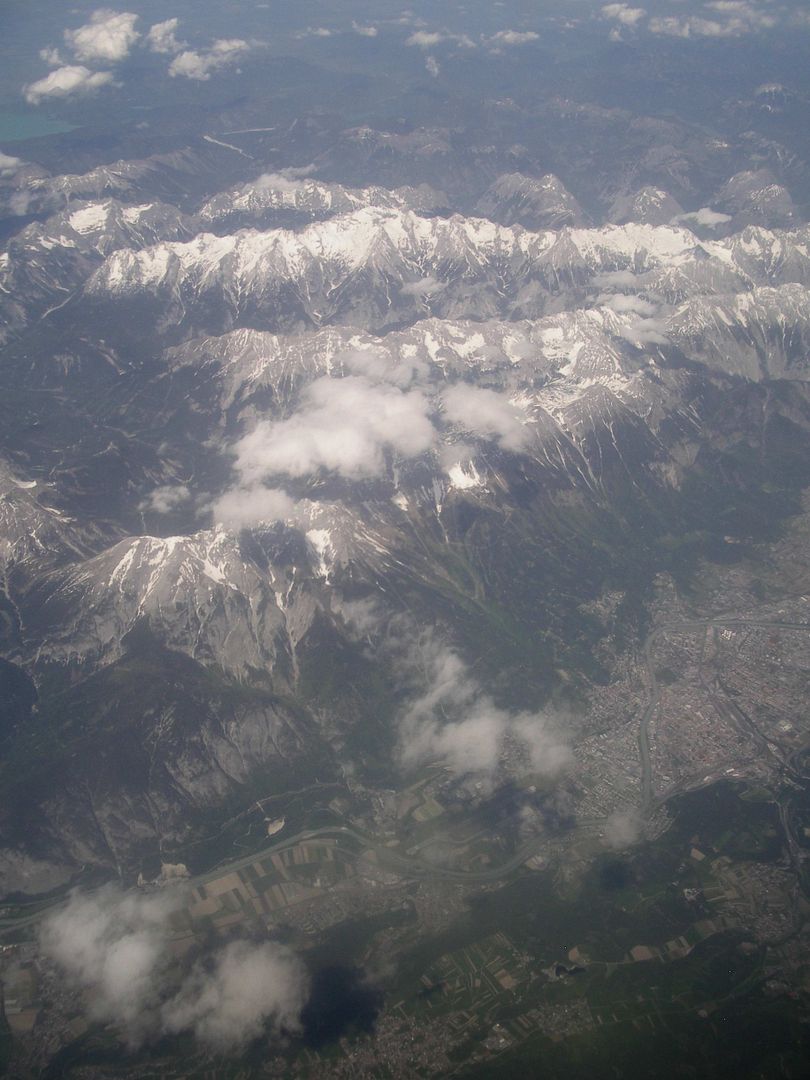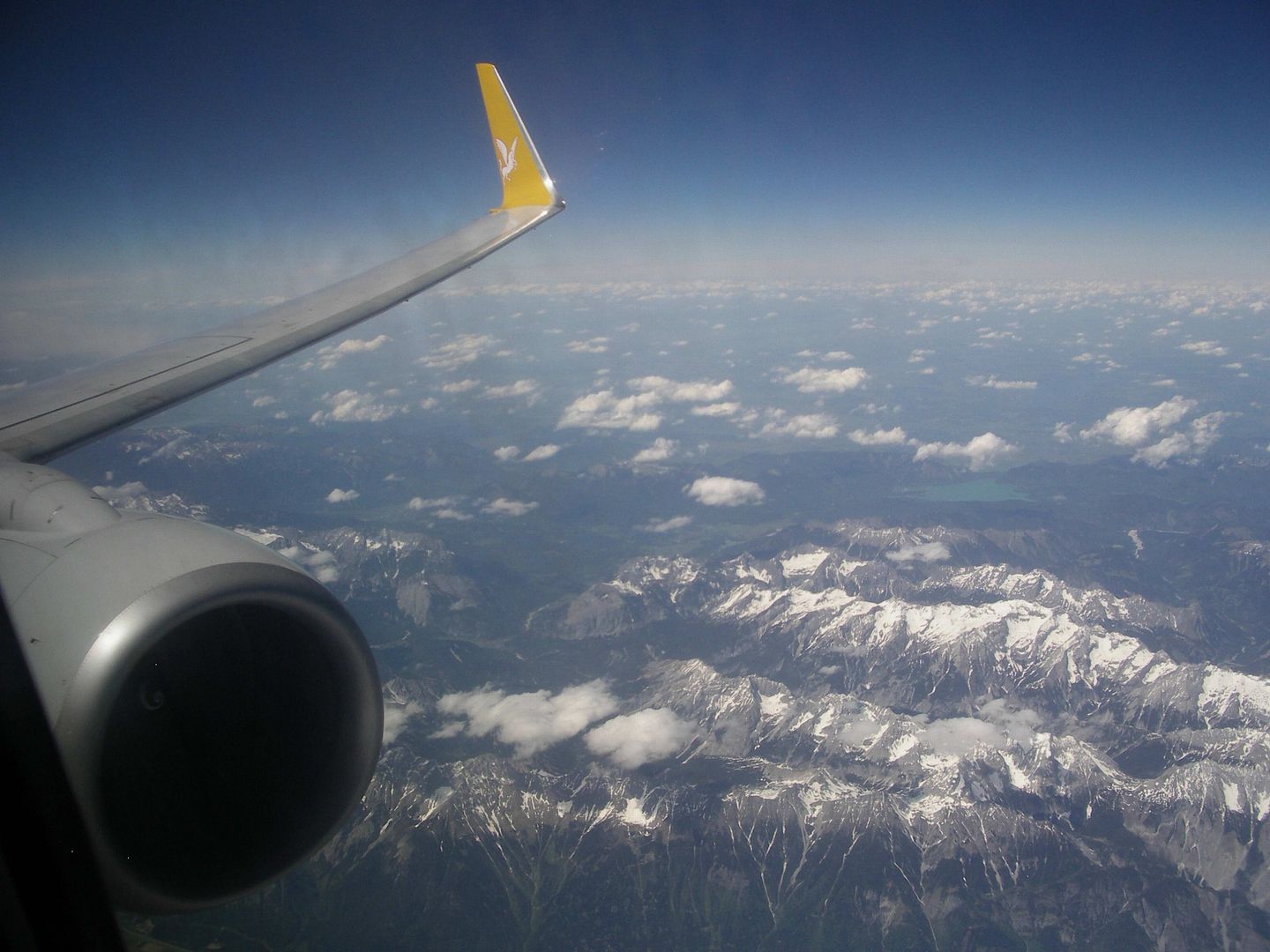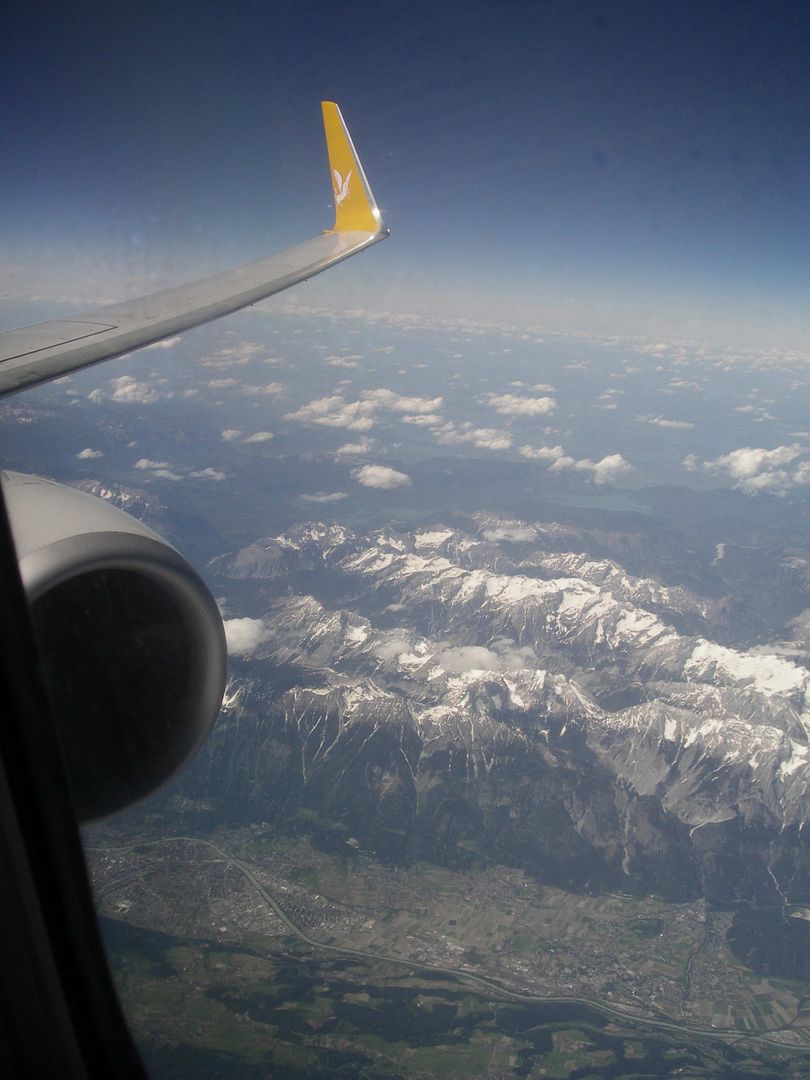 Legroom is ok this way and a forward cabin view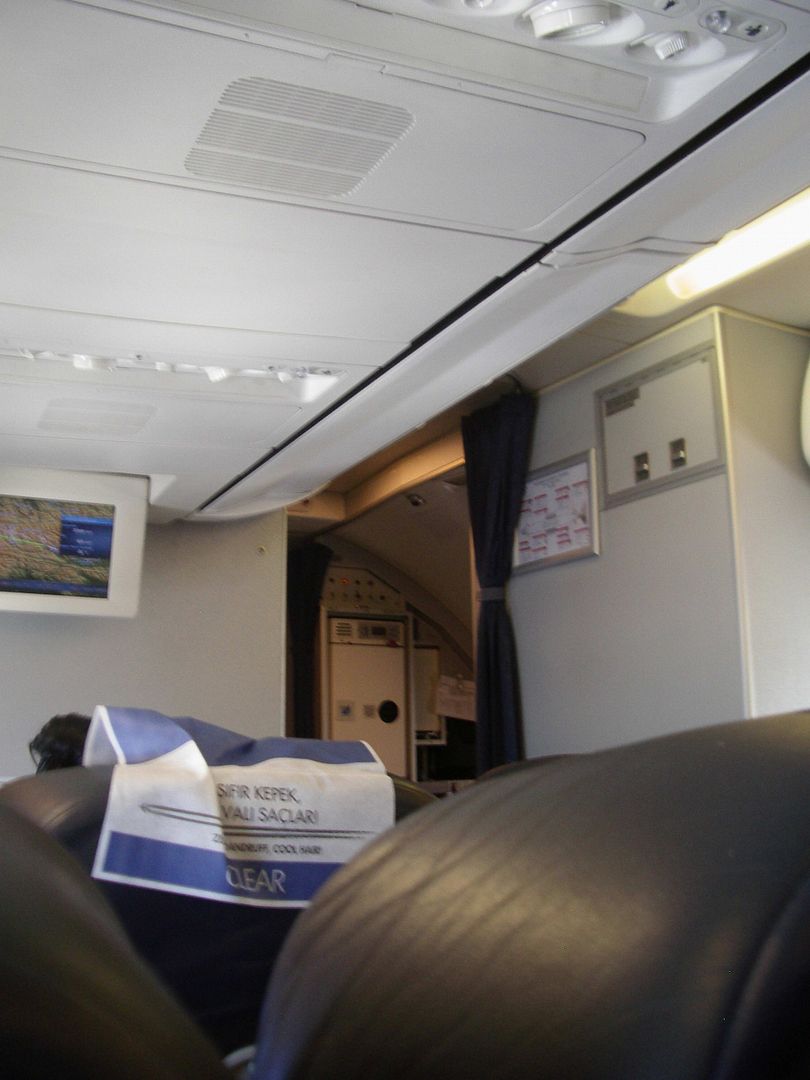 Just a few clouds around
Above the sea to reach Istanbul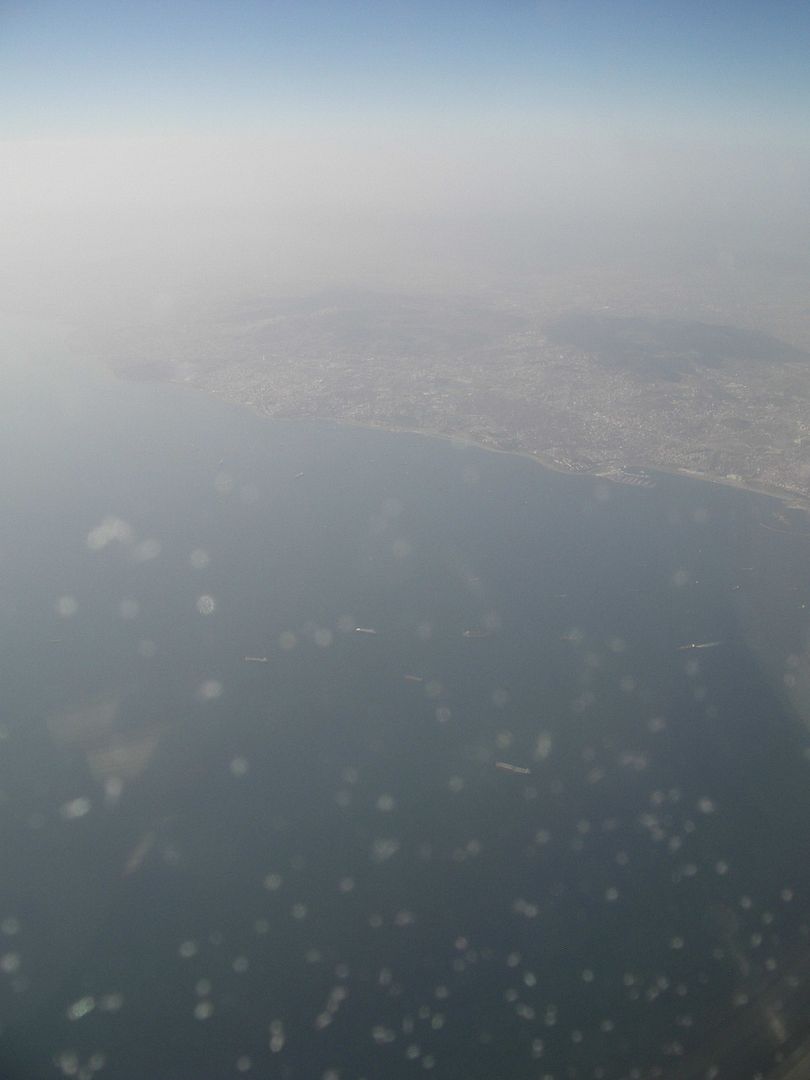 In the afternoon above SAW
with a couple of low level final turns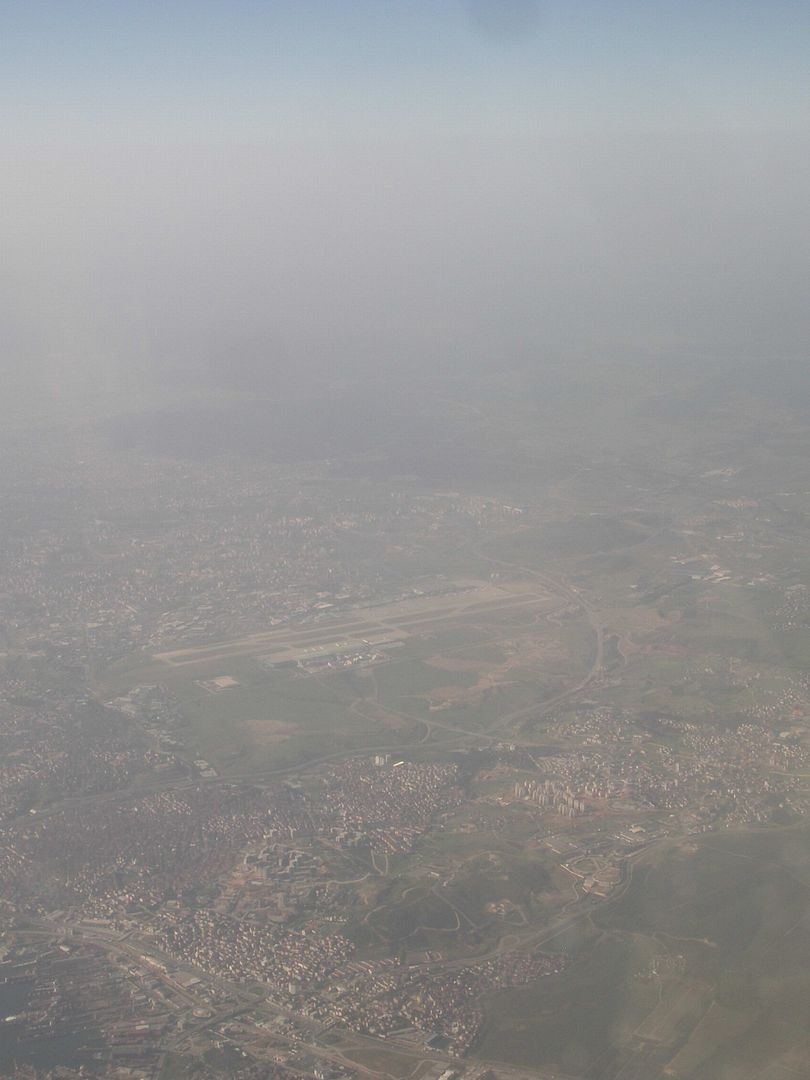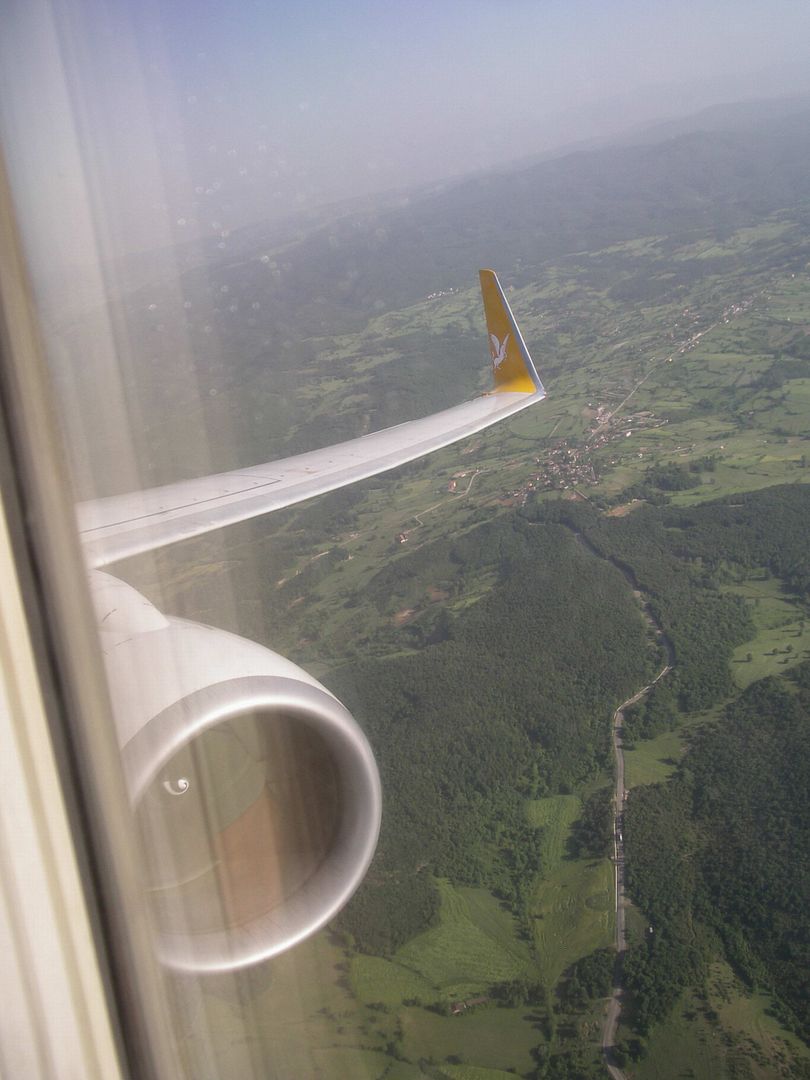 Touchdown at the 3000 meters "Two-Four", 5.00 pm in Germany, 6.00 pm local, what is just some minutes behind schedule. 20 sunny degrees, that´s how I like it.
Anything interesting on the apron during disembarking?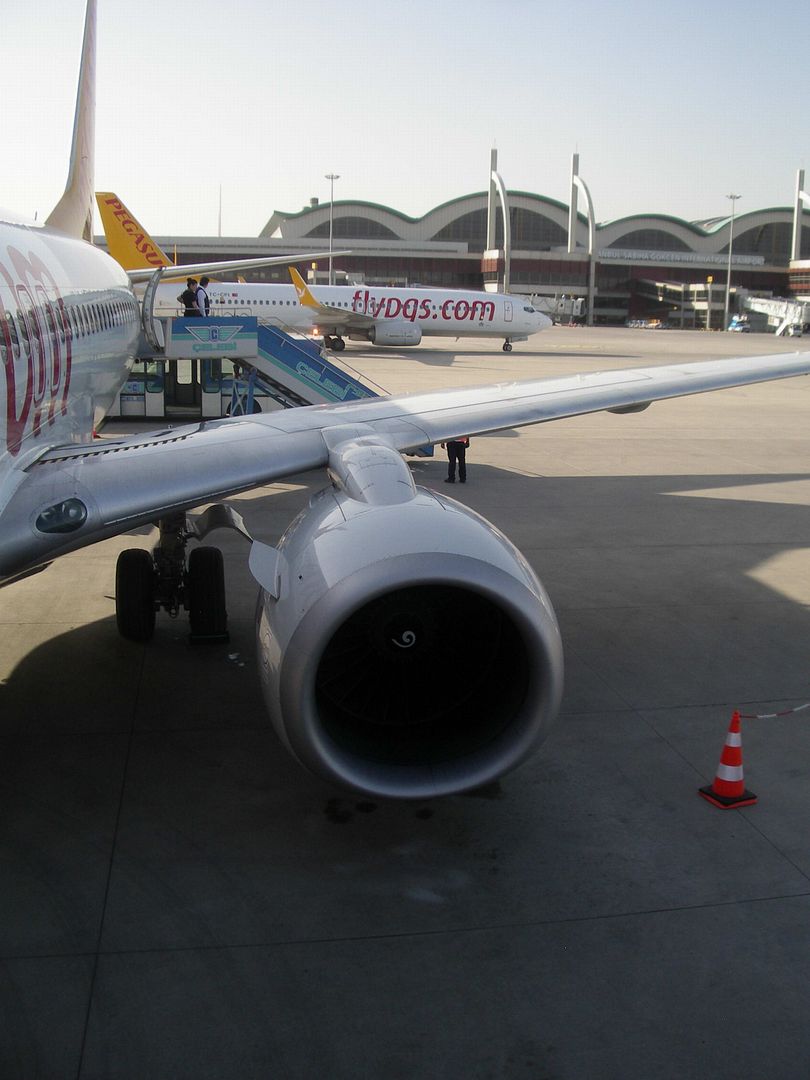 Bye-bye now to "Hanim"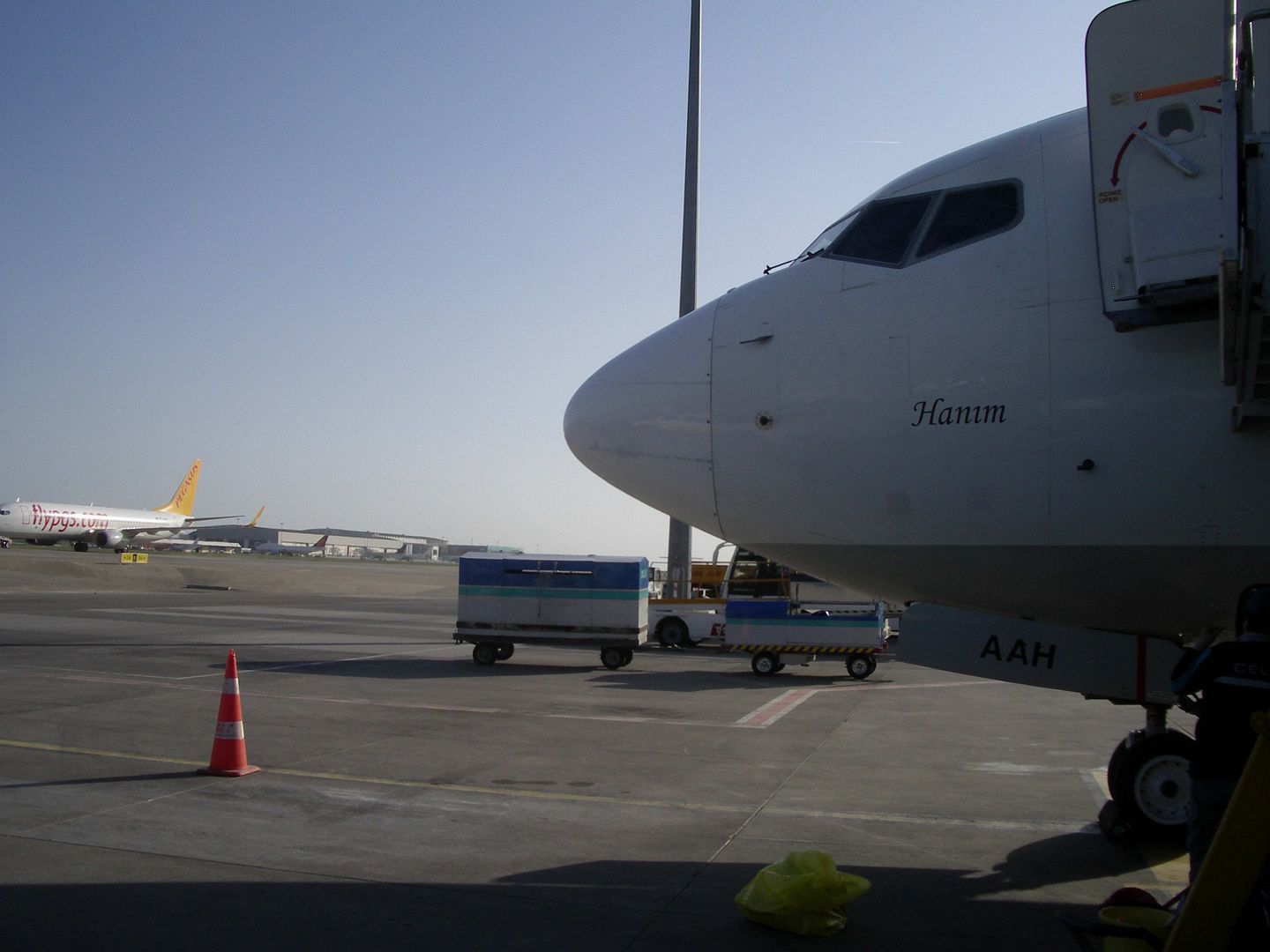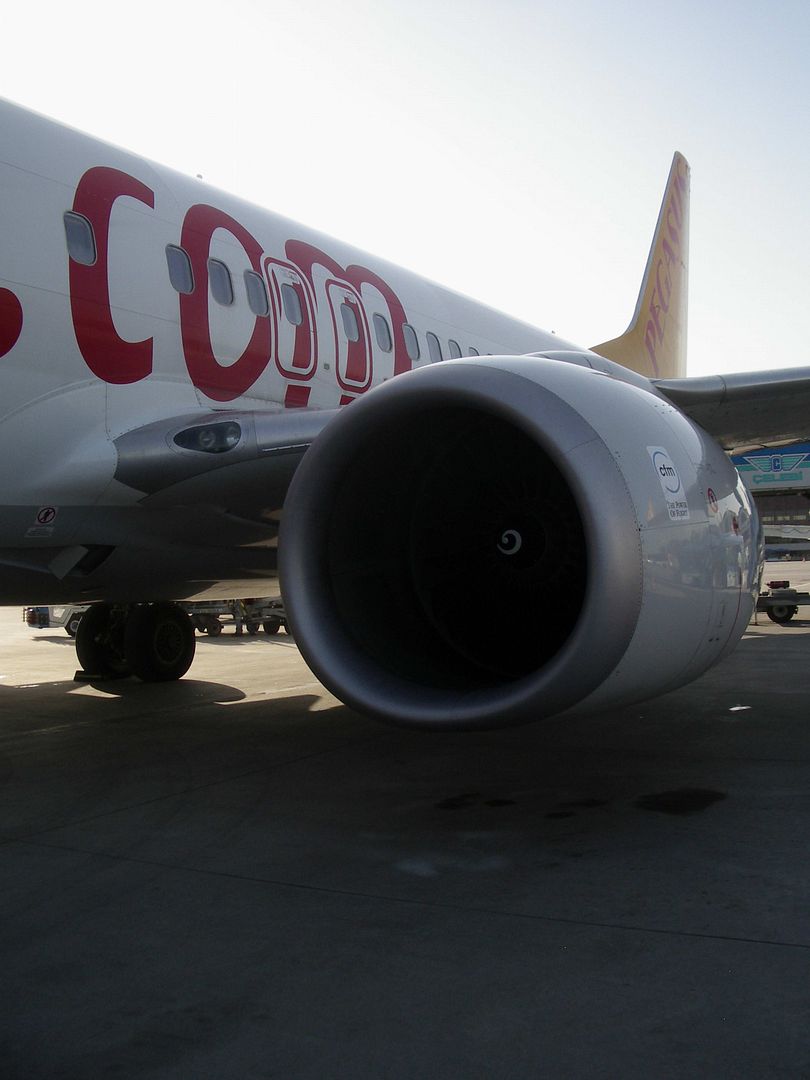 This is an international connection, but with the long layover I´ve decided to enter Turkey here and catch one more stamp!.
I should stay there somedays,
maybe in a toplevel suite!
-----------Continued below-----------