First off, I'd like to apologize for the difficulties accessing the photos of Part 1 of this report. The problem has been fixed and you can find the first part (covering my SK Y A320/A340 flights from Paris to Beijing)
here
.
------------------------------------------------------------------------------------------------------------------------------------------------------------------
Hello all and thanks for clicking on this trip report covering the first part of my trip to China in April and May 2013! The series will cover my flights from Paris to the cities of Beijing, Chongqing, and Guangzhou, and this part (the second of three) will cover two domestic flights from Beijing to Chongqing and on to Guangzhou and will include photos of those three cities as well as Shenzhen.
Background
In the Summer of 2012, my parents revealed that there were plans of a trip to China in the works for sometime the following year, due to a business trip for my father. His flights would be paid for (in J, too!) but my mother and I would be going at our own expense. The possibility of the trip lingered in the back of my mind for the rest of the year until it was brought up again over Christmas. The plans for my school trip to India in March 2013 were finalized, and we could focus on China. Dates and cities were confirmed, and soon came the news that my father's business partners were gracious enough to offer to pay for all of our inter-city domestic flights in China (he in J, my mother and I in Y). My father would be flying on AF Paris-Beijing (77W), and back Guangzhou-Paris (772), and my mother and I began to look for very cheap flights arriving at Beijing and leaving from Guangzhou. The details of the domestic flights (booked by our hosts) would be given to us shortly before departure. My first natural choice for cheap flights Asia was AY, but they don't fly to Guangzhou. After weeks of searching for cheap fares, we finally came upon a very bizarre option : SK. SAS is by far my most flown airline (because I freqently travel to Norway to see family) but I have never flown it long haul. The itinerary was by far one of the cheapest options but involved a round trip from Beijing, so we would have to book another ticket from Guangzhou to Beijing and stay at a hotel for the return. My father's hosts kindly offered to pay for the Guangzhou-Beijing flight and a night at an airport hotel as well! Everything was set once the domestic flight details arrived several weeks before the day of departure.
Here was the routing :

Paris-Copenhagen - SAS - A320-200 - April 26th
Copenhagen-Beijing - SAS - A340-300 - April 26th

Beijing-Chongqing - Hainan Airlines - B737-800 - April 30th

Chongqing-Guangzhou - Sichuan Airlines - A321-200 - May 5th

Guangzhou-Beijing - Hainan Airlines - A330-300 - May 11th
Beijing-Copenhagen - SAS - A340-300 - May 12th
Copenhagen-Paris - SAS - A319-100 - May 12th
The whole routing, thanks to the Great Circle Mapper
The routing of this part of the report
Before the flight section, here are some photos of the Great Wall and our three-day stay in Beijing :
On the way to the Great Wall at Juyongguan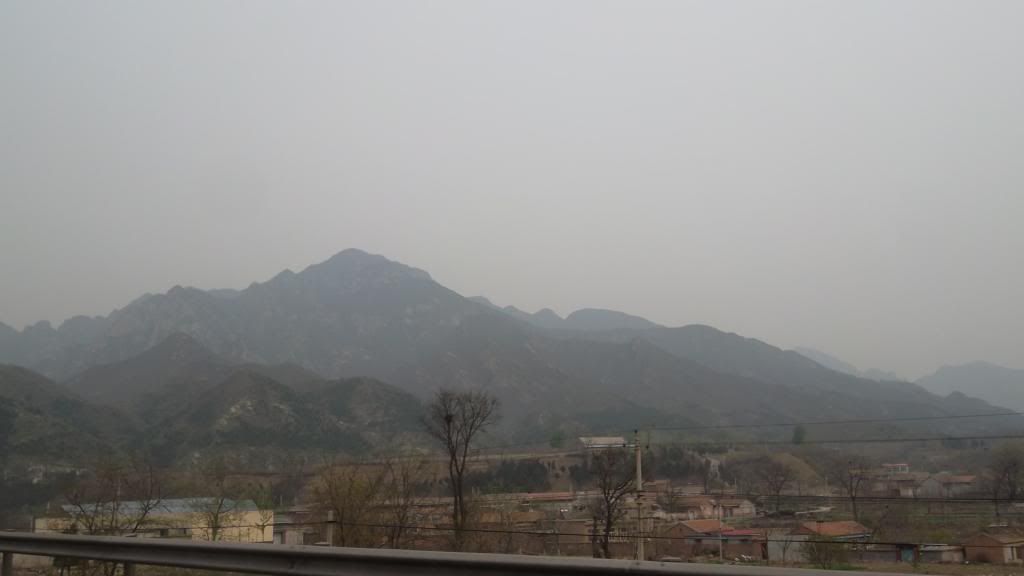 The Great Wall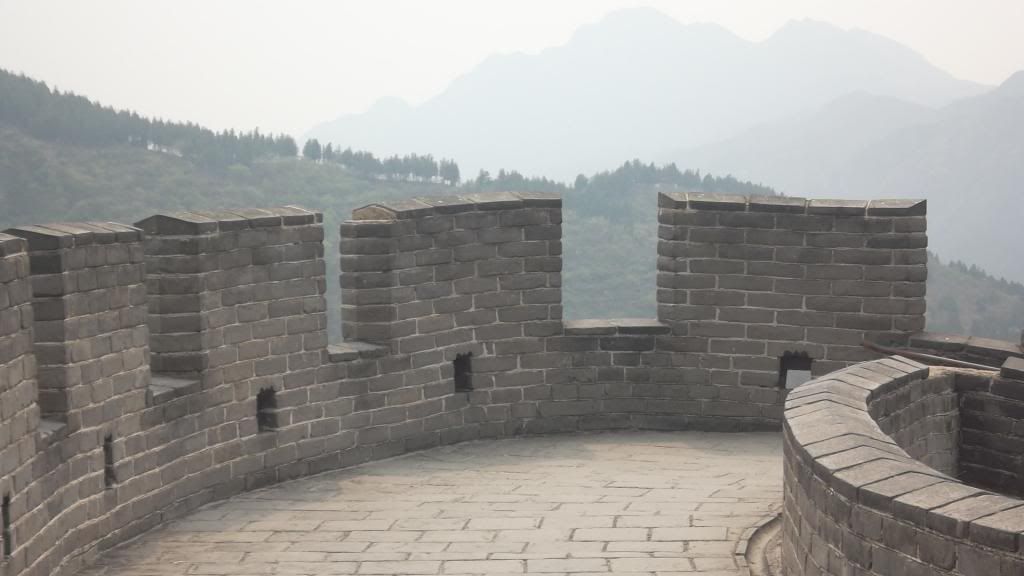 I didn't have my camera on me most of the time when we toured Beijing, so the last photo I have is a sunset in a Beijing park :
On the 30th of April, it was time for us all to head to Chongqing. There would be five of us travelling : my mother, my father, two of my father's old friends, and myself. My father's friend recommended us leaving the hotel at 10:50 am, for our HU 737-800 flight departing Capital airport at 13:00. We travelled in two taxis, and about 15 minutes after we left, we got stuck in a gigantic traffic jam on the airport expressway due to the day in particular being in a national holiday. I can assure you that it was not pleasant, as every second the departure time was nearing and we were getting half an inch closer to the airport...
Traffic on the expressway
As we slowly neared Capital airport, we began to see aircraft on final approach. This is a China Eastern Airlines A321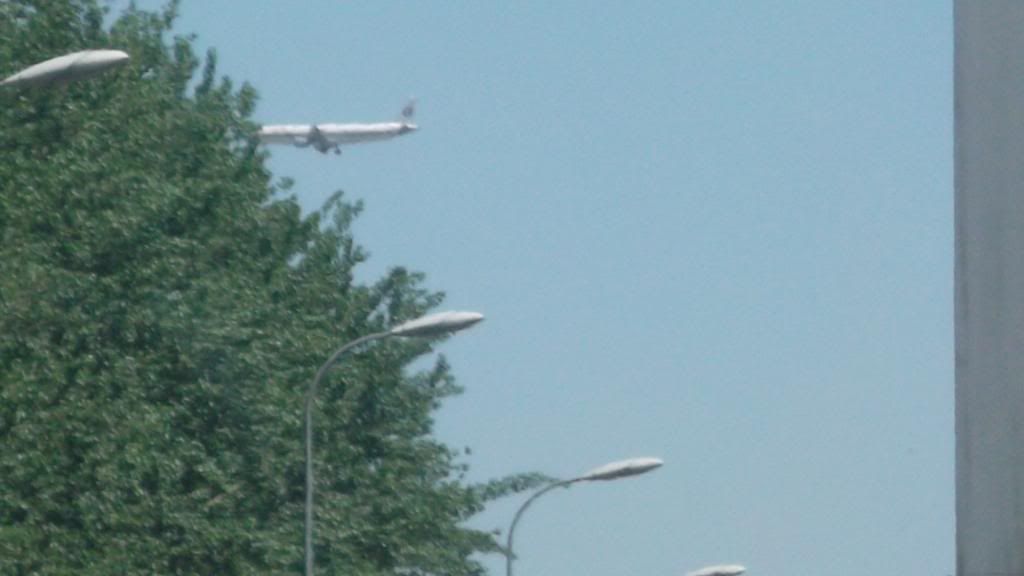 An Air China 738
We eventually pulled up at Terminal 1 at 12:33, 27 minutes before our flight's scheduled departure, and saw that the other taxi had arrived just before us.
PEK Terminal 1
As we rushed into the terminal, I managed to grab a quick shot of the curbside area.
My father's friend ran to the nearest check-in desk but was turned back; we had arrived three minutes too late! What's more - our scheduled flight HU 7161 was the only Hainan Airlines flight to Chongqing! Not looking so hot now.
Inside PEK 's Terminal 1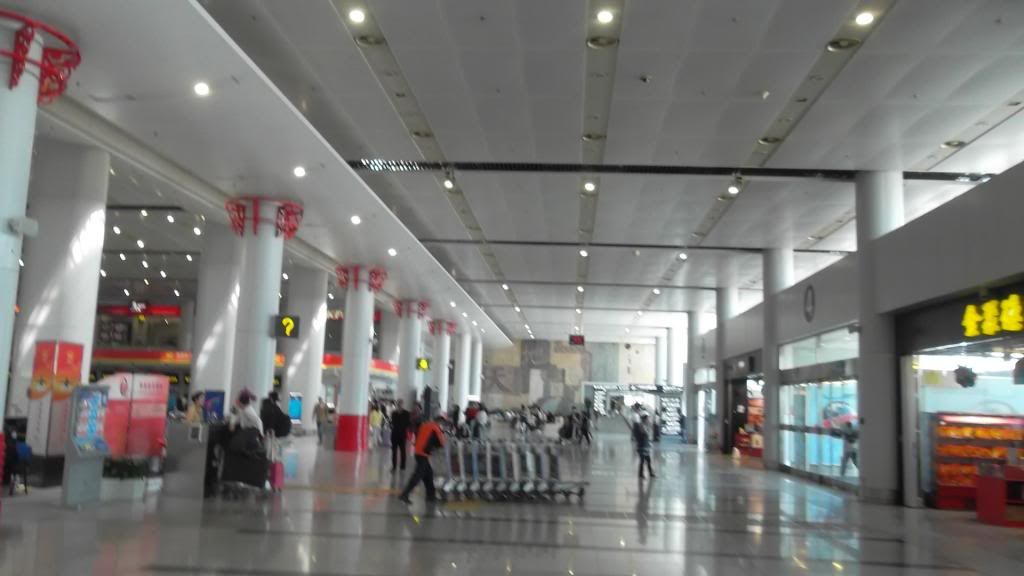 My father's friend told us that we would head to Terminal 3 to try and catch an Air China flight. We did so using the free shuttle bus
Inside the crowded intra-terminal shuttle bus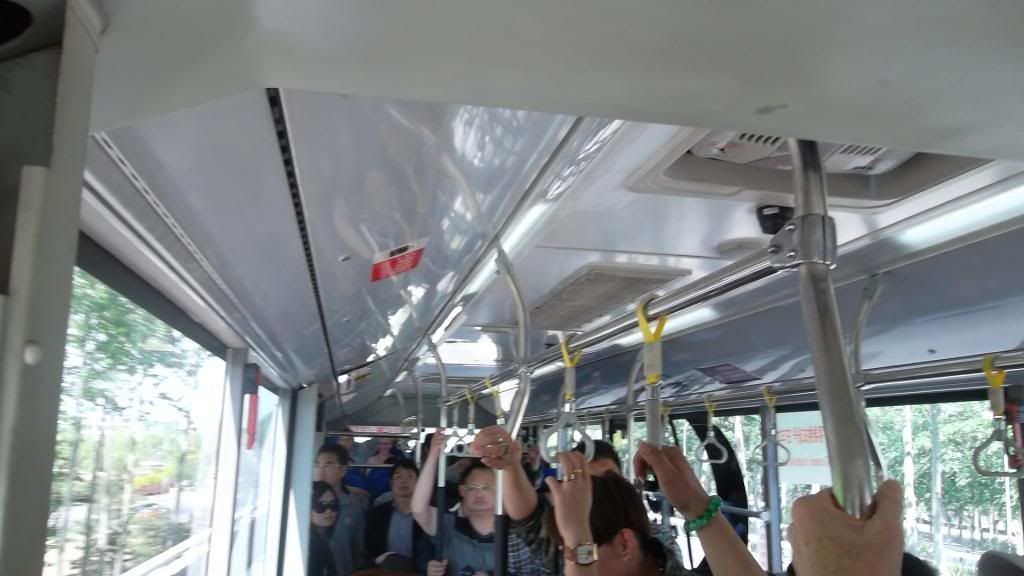 Terminal 3, an architectural marvel...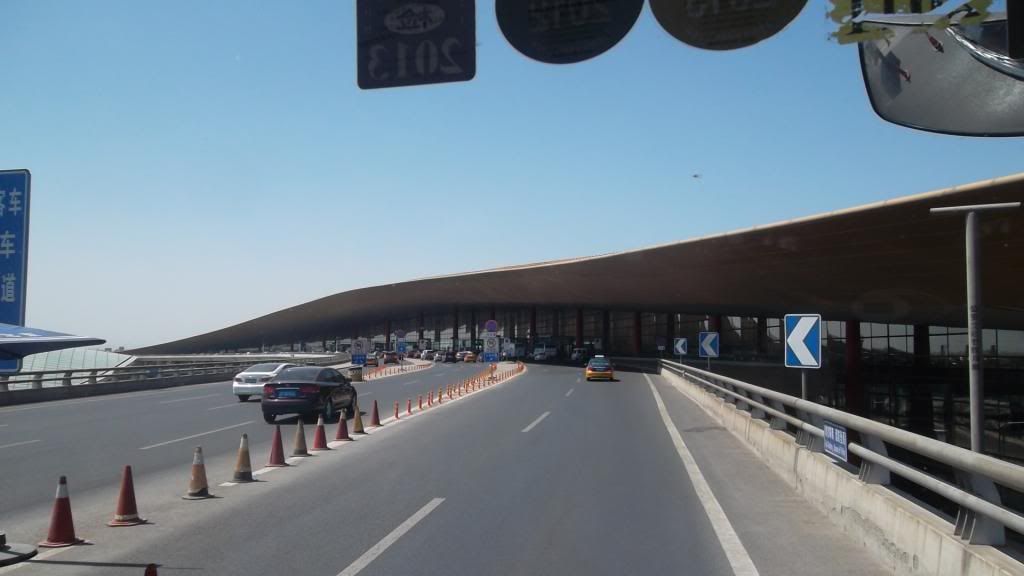 We soon arrived at Terminal 3 and our host proceded to an Air China ticketing desk. He returned shortly after with 5 tickets on the 14:30 flight to CKG. Look's like we'll be flying today after all
We then joined the long Air China domestic check-in queue, and were given our boarding passes after a wait of around 20 minutes.
Rather long line at check-in
I was overjoyed when I noticed that some of our boarding passes had J/K seats. I know that CA frequently deploys A330s on its domestic routes and was desperately hoping for an A332, as that would be a new type for me. We hurried through passport control and I ran ahead to our announced gate C26 displaying 'Final Call'. I reached it nearly panting only to find myself face to face with...
... a 738. Darn. I had had the same experience with Avianca in 2011; when my mother was given a 'K' seat on an A320. The others soon came and we headed down the empty jetway towards B-5343.
History of B-5343
:
She was the 2470th Boeing 737 built. Her first flight was on the 12th of December 2007, and she was delivered to Air China 8 days later.
Air China Flight 1411
Scheduled Departure (Actual) : Beijing PEK - 14:30 (14:30)
Scheduled Arrival (Actual) : Chongqing CKG - 16:55 (17:18)
Seat : 34A
Flight Time : 2h17min
Cruising Altitude : 10,300m
Aircraft : Boeing 737-89L(WL)
Registration : B-5343 - 5.4 years

63rd recorded flight
5th flight in 2013
7th recorded flight on the B737-800
13th recorded flight on the B737 NG
16th recorded flight on the B737 All Series
We were some of the last passengers as we boarded B-5343 at 14:10, 20 minutes before the SDT, and were greeted by smiling young FAs. I took my initial seat in the middle of the cabin (forgot which row). The legroom was quite average but still acceptable for a short flight, and the seat colors looked a bit tired.
Still parked at the gate
Legroom...
Safety Card
Cabin view during the safety video
We pushed back exactly on time and began the long taxi to 36L, passing a large variety of aircraft on the way.
Neighboring B738 B-5518 bound for Shenzhen



A Sichuan A321. If everything goes as planned, I should be on one of these beauties in a few days...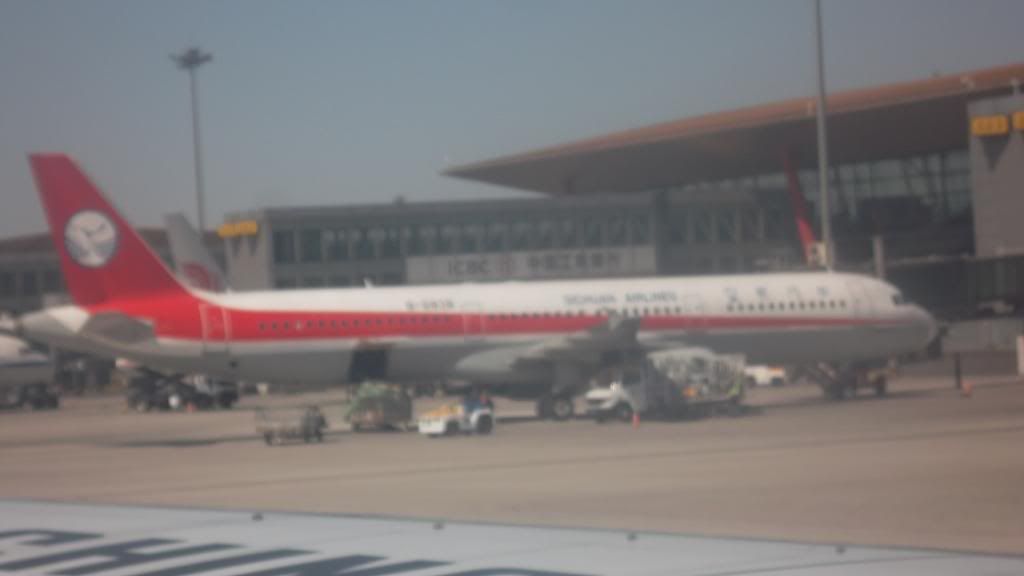 A CZ A321 landing on top of a CA A330


A CX B744 bound for HKG joining the takeoff queue for 36R :



A Hainan B738 flaring



A CZ A332 on finals for 36L


A CA A330 all ready to go on 36R



A UA 744. These undergo maintenace here in PEK :



B-2470, an ex-Air China 747 Combi soon to be delivered to Orient Thai Airlines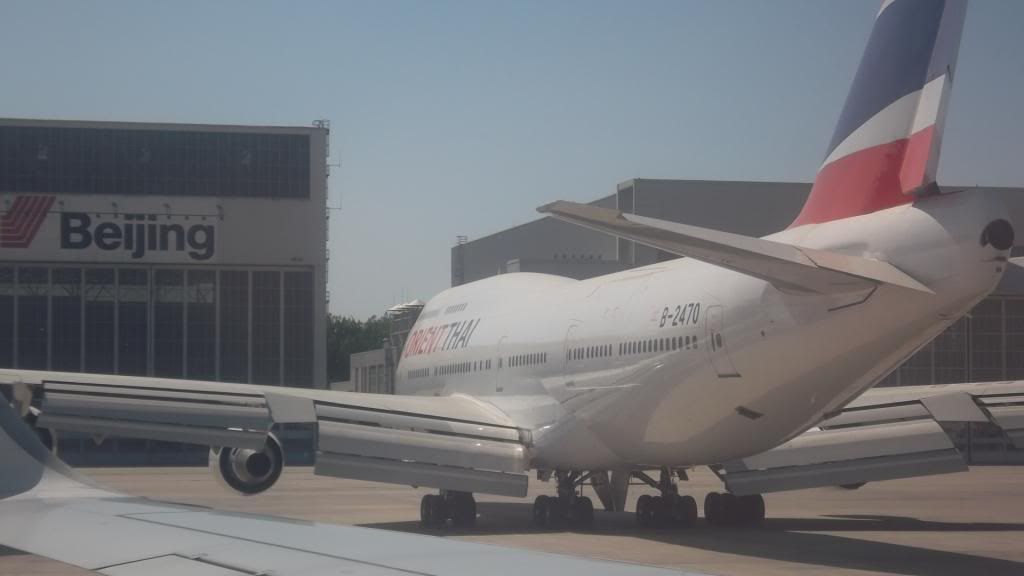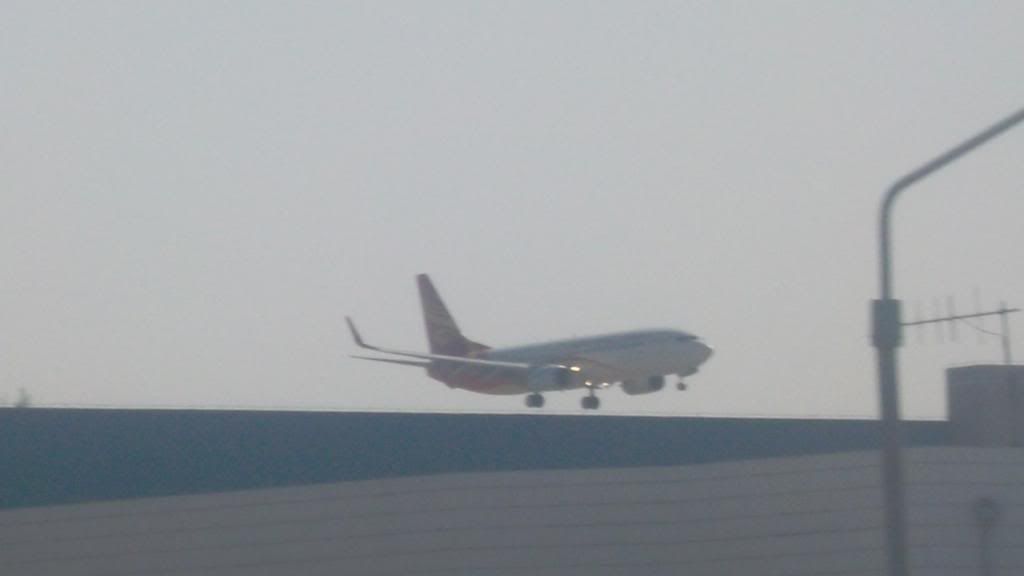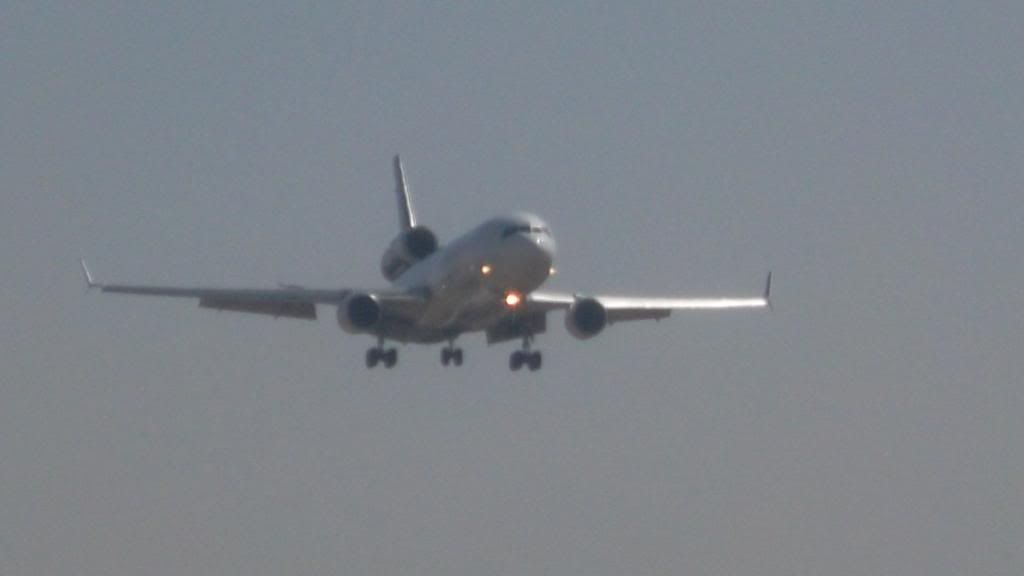 At 14:52, we lined up on Runway 36L and our CFM56s propelled us at full speed down the Asphalt and into the clear blue sky.
Just in case you forgot what airline you were flying


'Set thrust, please'



'V1'



'Rotate'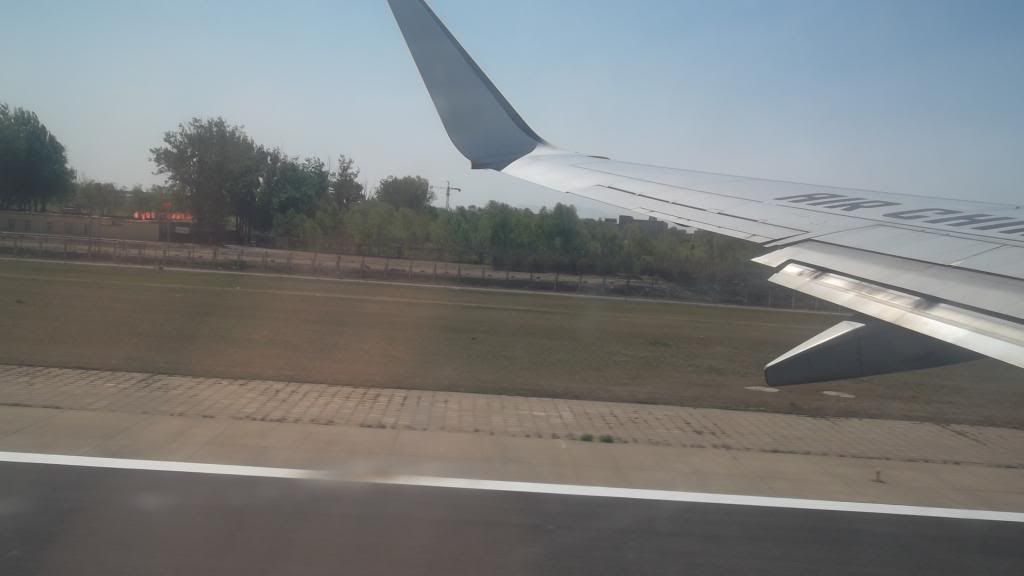 There was some moderate clear air turbulence shortly after takeoff as we turned and set course for Chongqing.
Climbing...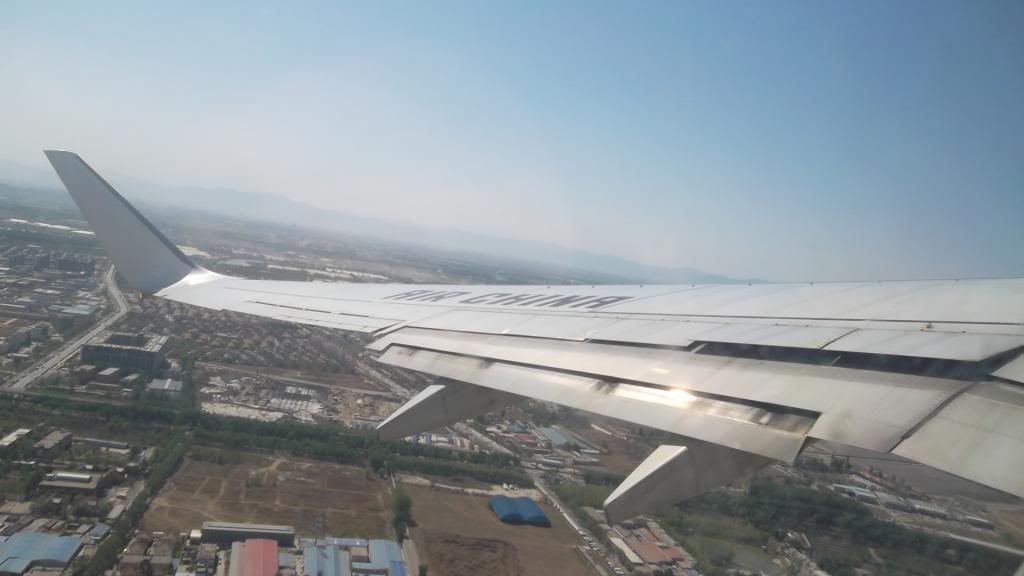 Anyone?



Goodbye PEK! See you in two weeks!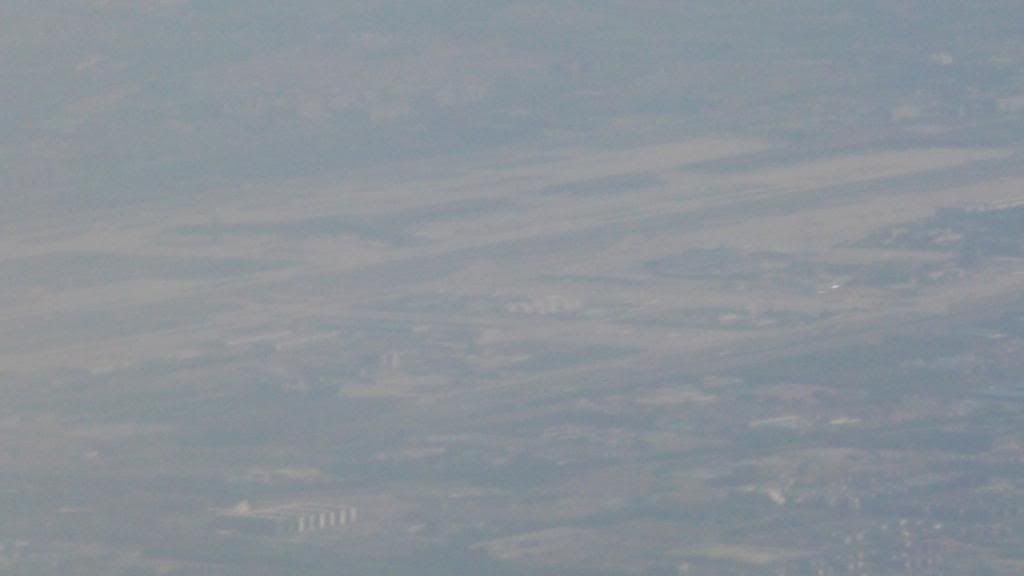 Another airport during the climb from PEK
Around 15 minutes after departure, because of the light load, I moved further back to 34A where I had the whole rear section of the aircraft mostly to myself. I settled back, relaxed, and checked out what was on offer on the overhead screens. They showed a few CA ads, and some bizarre but fun documentary shows (available in English too) before the screens were folded up. The flight attendants announced that arrival was now estimated at 17:15 and the captain was soon on the P/A with some brief details in English and Mandarin. All I picked up was that we would be cruising at 10,300 meters (around 34,000 feet).
Leaving Beijing behind and beginning to head over the mountains towards the desert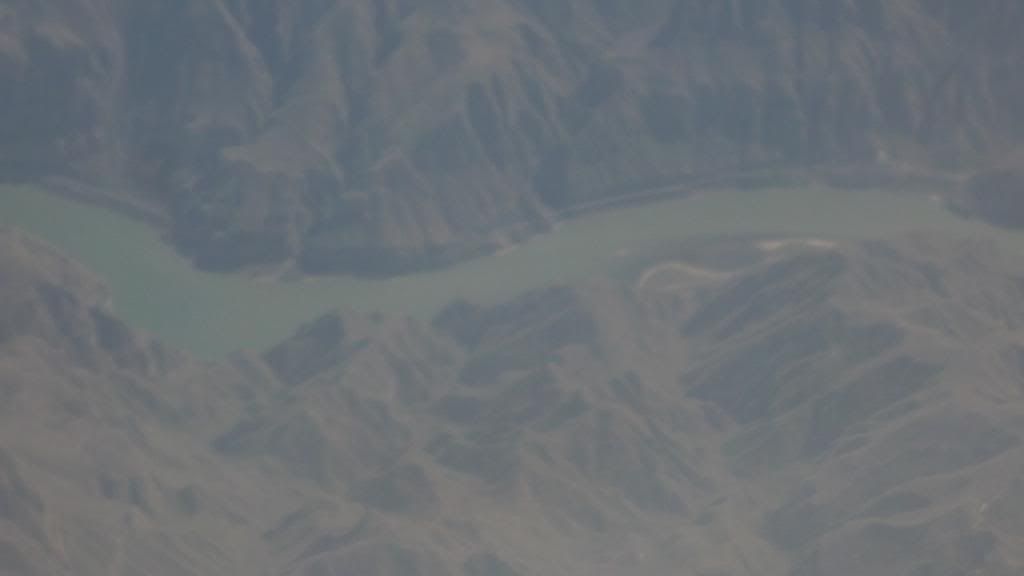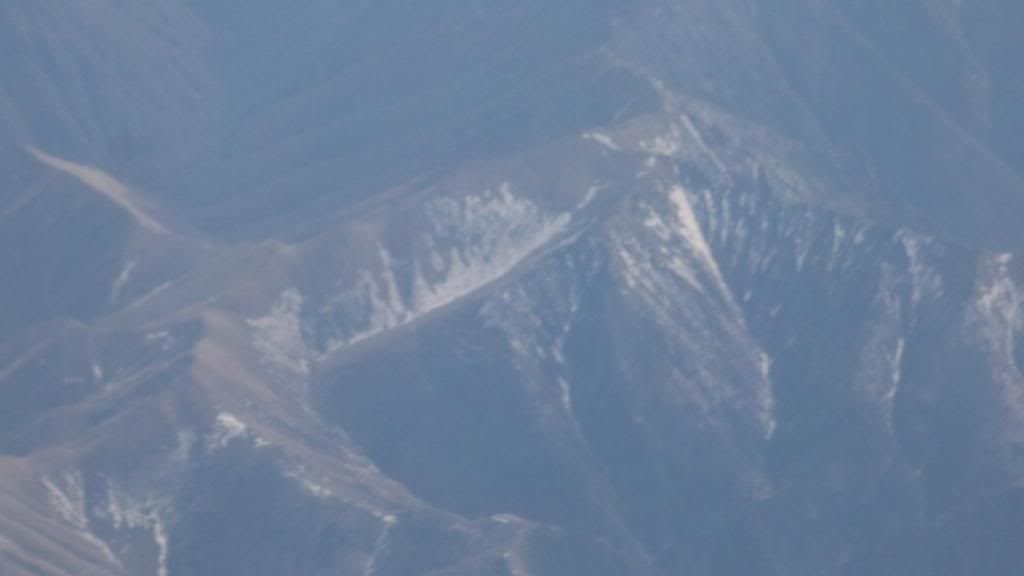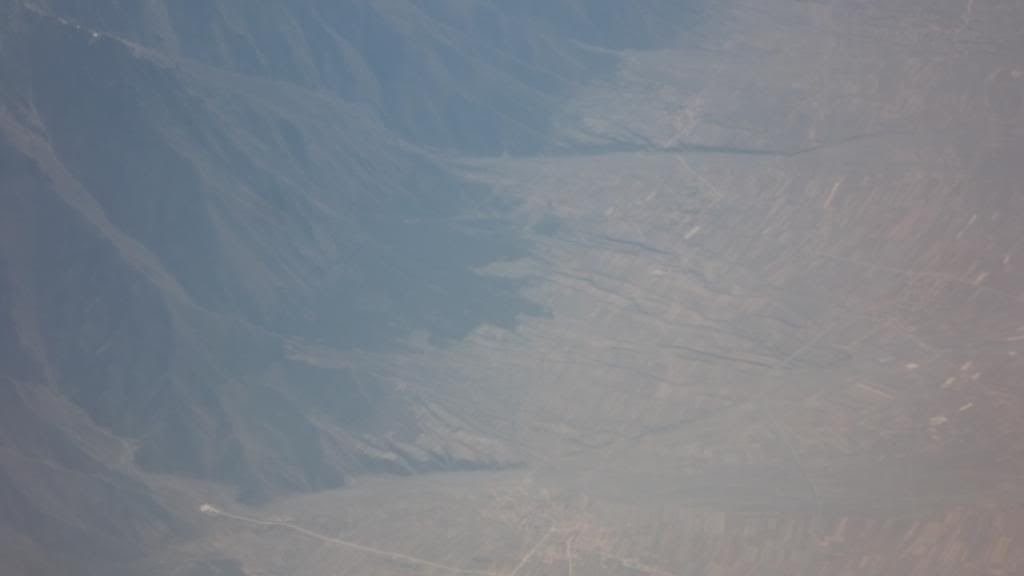 CA has a ABC-JKL arrangement on its 738s (sorry for the blurry picture)


Cabin view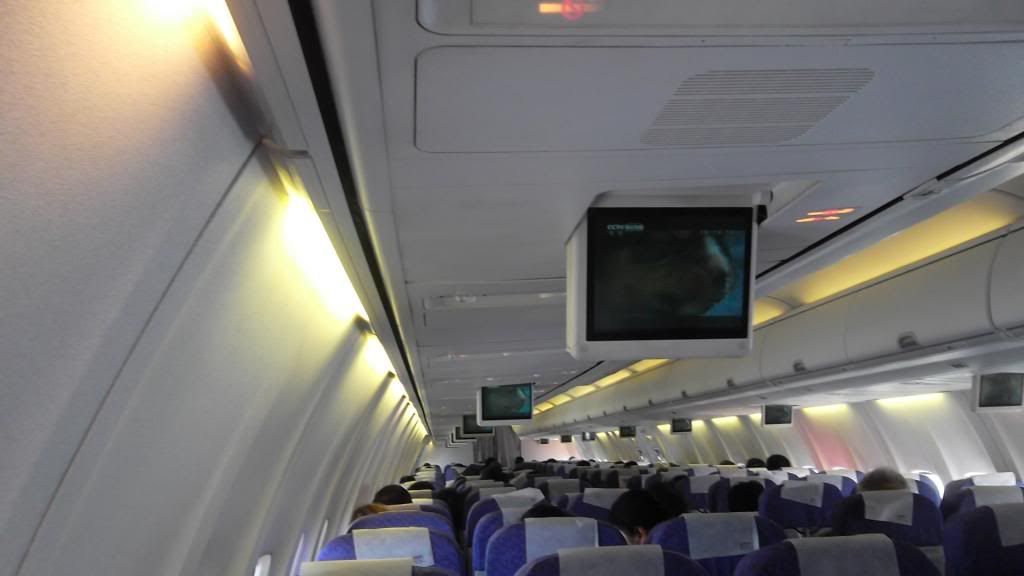 A documentary about Australian Shepherd Dogs (adorable btw)


Dreamliner?



Cruising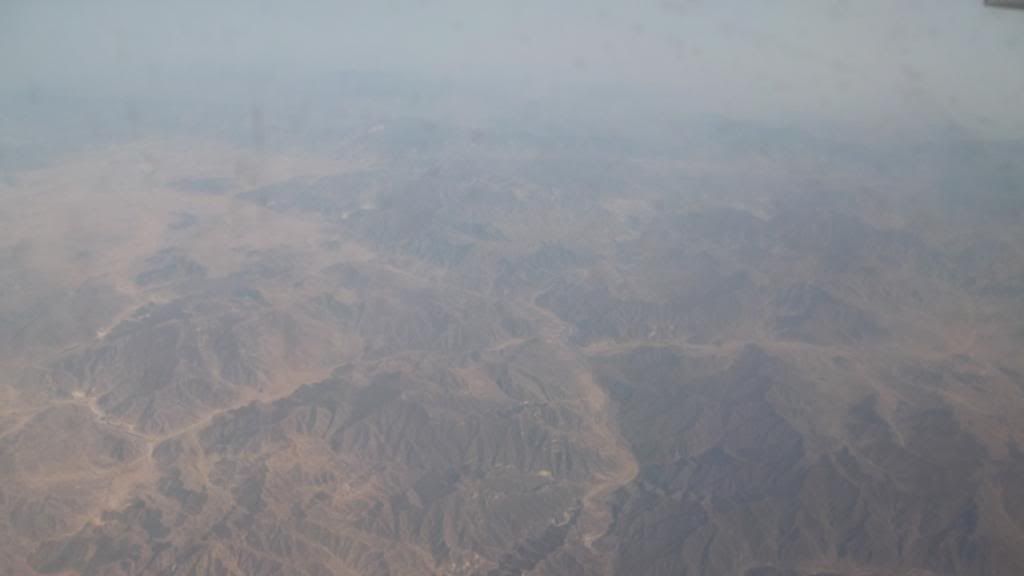 Soon enough, the friendly flight attendants came around offering vegetable buns, drinks, and refreshing towels. When they didn't have Coke, I opted for a Pepsi. Same difference, if you ask me... Anyway the vegetable bun was quite good and I must praise the crew for not only offering second drinks but also thirds. All of this was done in a very polite and courteous manner. Well done Air China!
My lunch (We didn't have time to get anything else at PEK)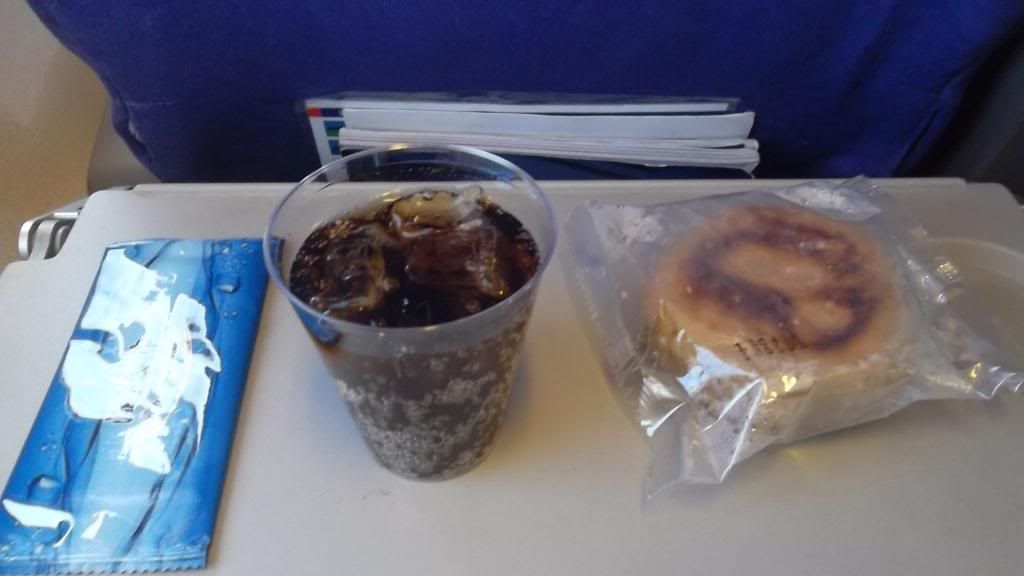 Not exactly a full flight today...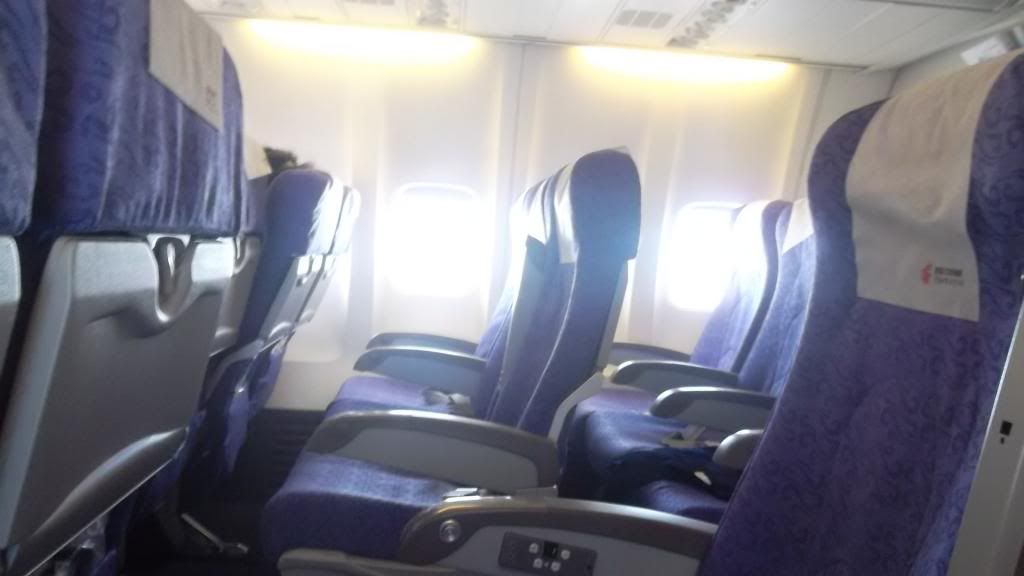 Meanwhile, we were being treated to some interesting views outside...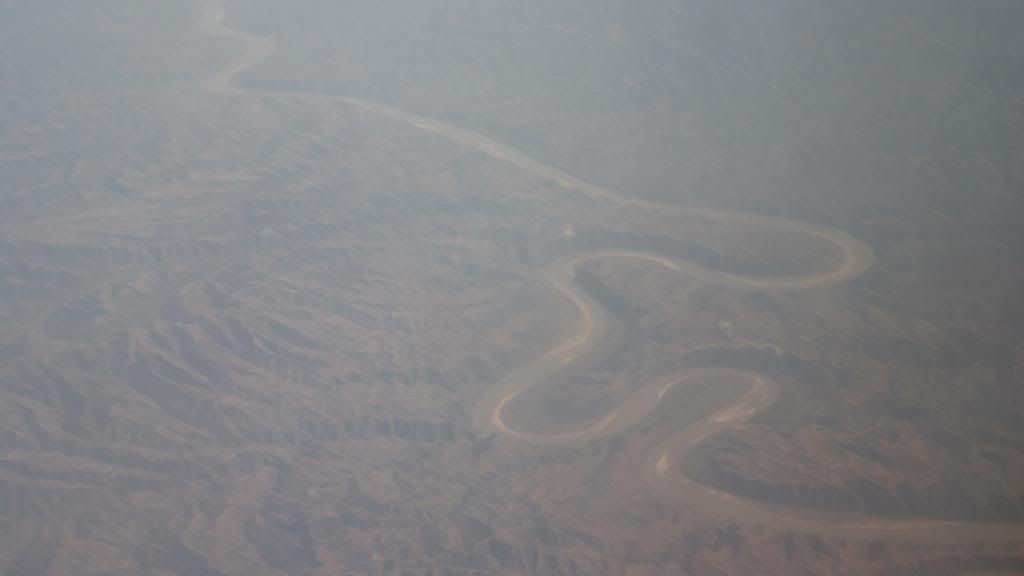 Sharp-looking winglet!



Air China's dense domestic route map



Detailed A/C info section



Over plains now



Does anyone recognize this city?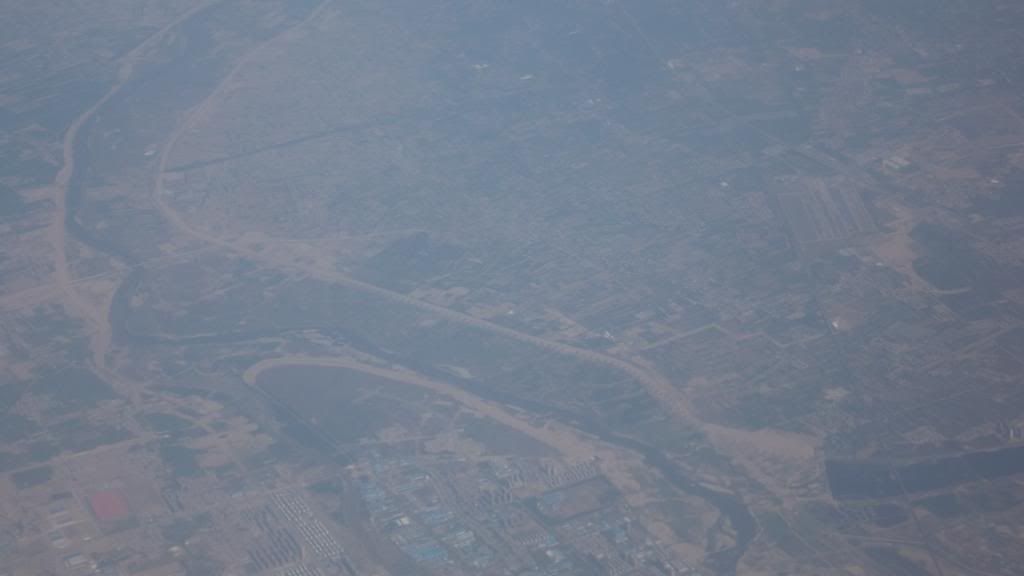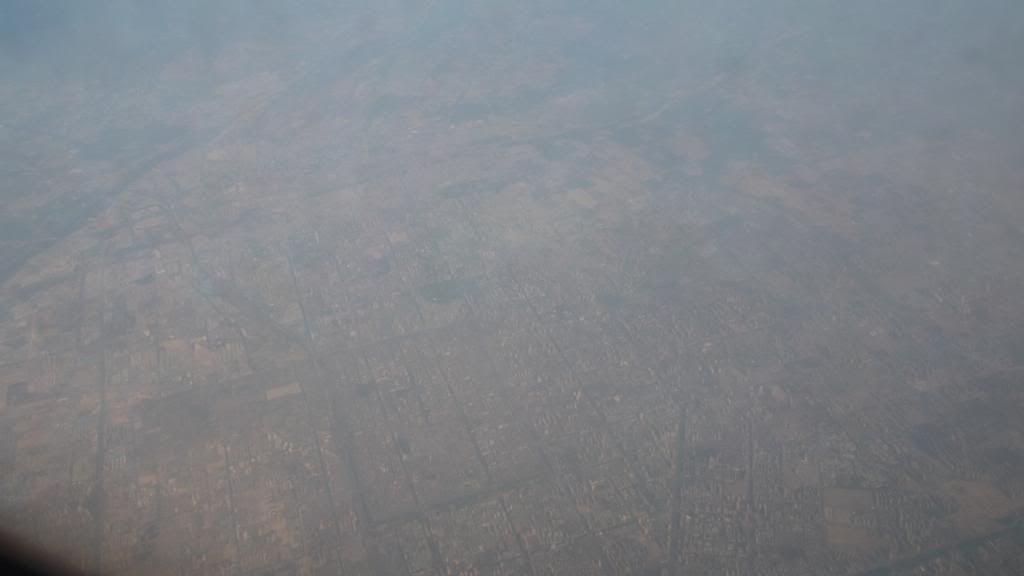 We began our descent over mountains around 16:40, and 30 minutes to landing was announced soon after.
A wannabe artistic shot :
We soon entered thick clouds and emerged from them shortly before making a bumpy landing on Runway 02R (3600m/11811ft] at 17:09.
Descending...



Catching sight of Chongqing!


Coming for a bumpy touchdown at the 9th largest airport in China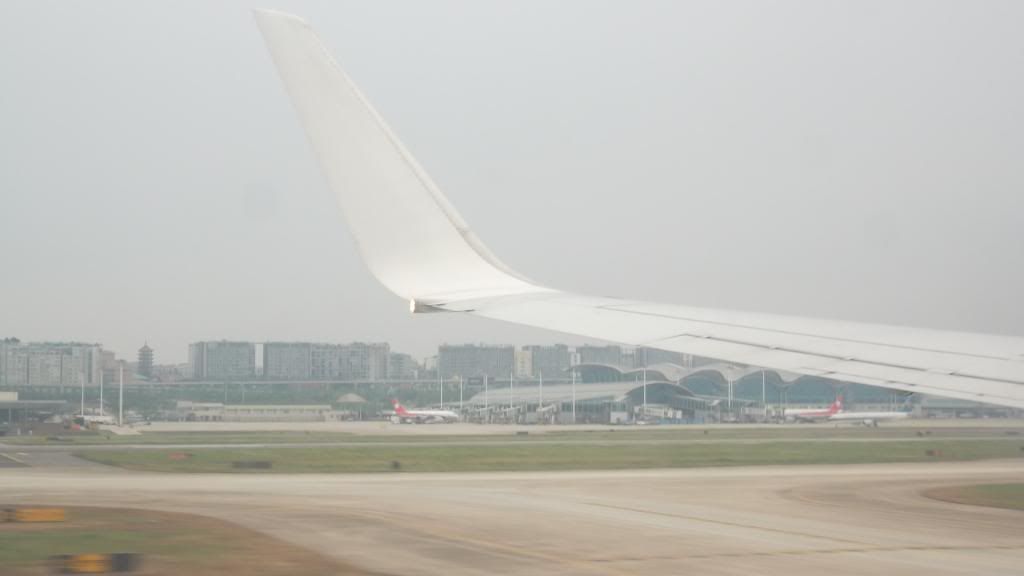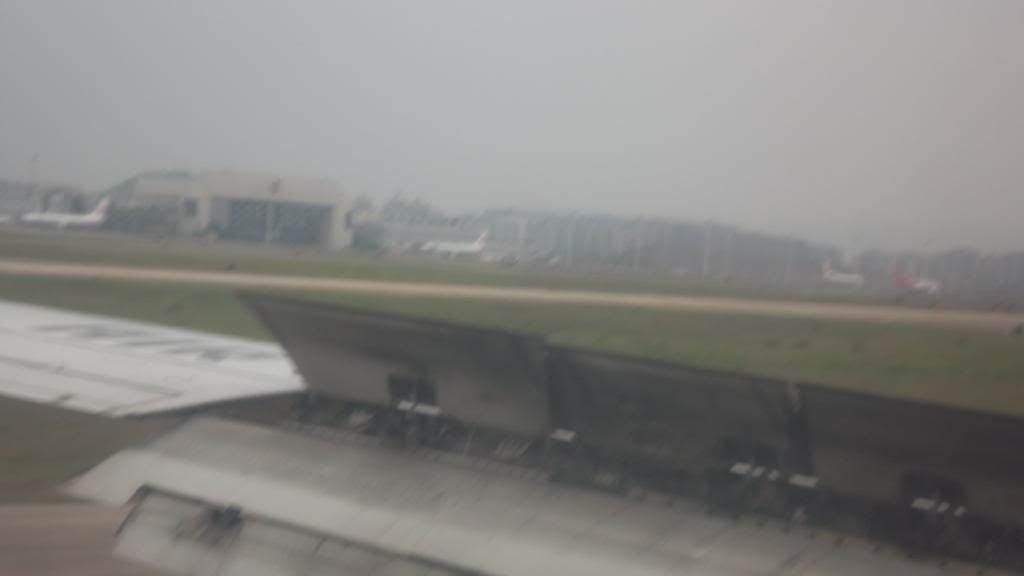 After a relatively short taxi to Terminal 2, we came to a final halt at Gate B30 at 17:18, some 23 minutes behind schedule.
Passing a Hebei Airlines B737-700 that just arrived from Shijiazhuang. I later found out that one of my father's contacts in China had arrived on this flight. Must be an interesting catch!



Pulling up next to a Tibet Airlines A319... Maybe next time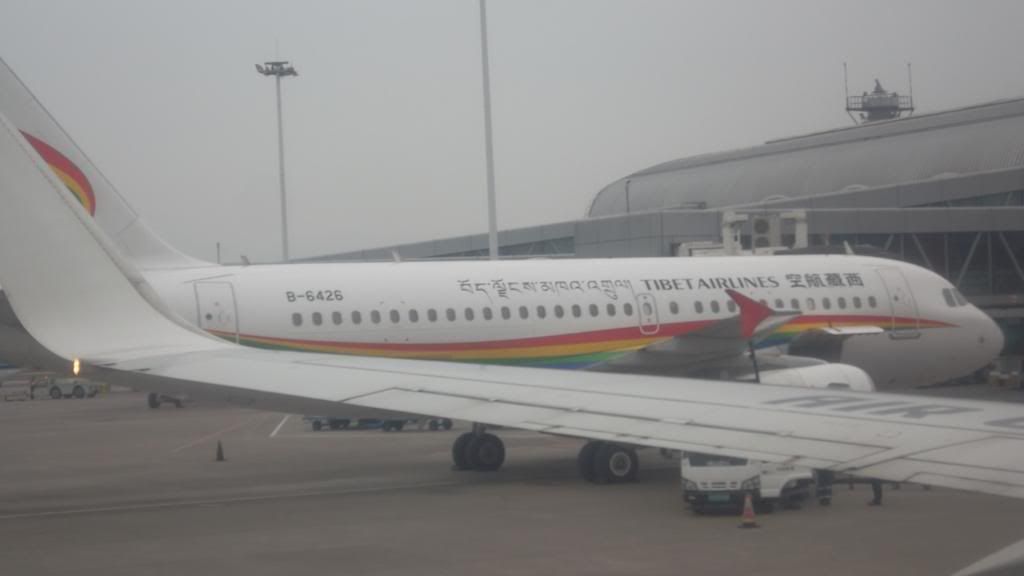 Bidding my cozy seat area farewell!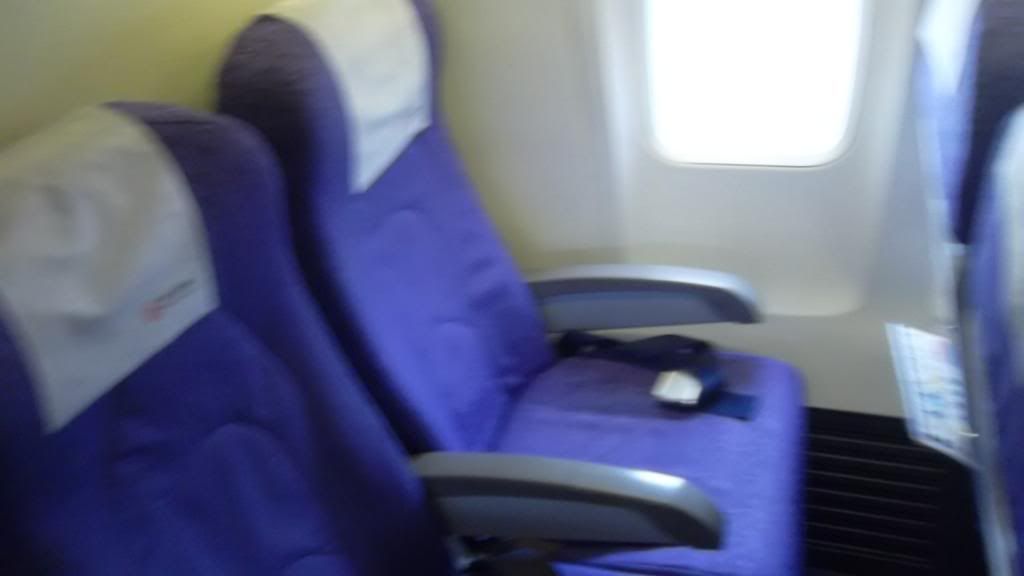 After disembarking, we all proceded to the baggage claim area located just next to our gate.
Goodbye, 343!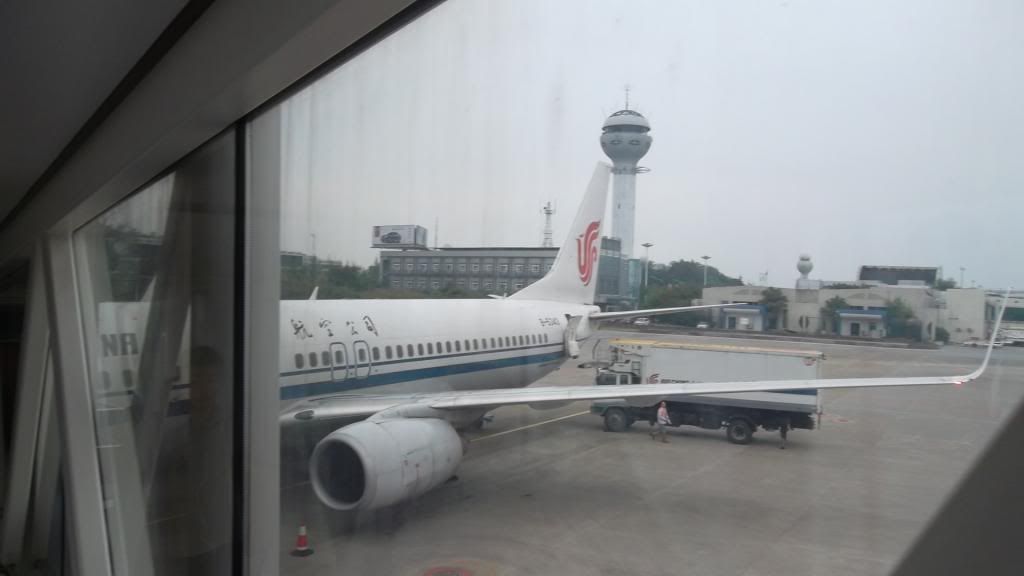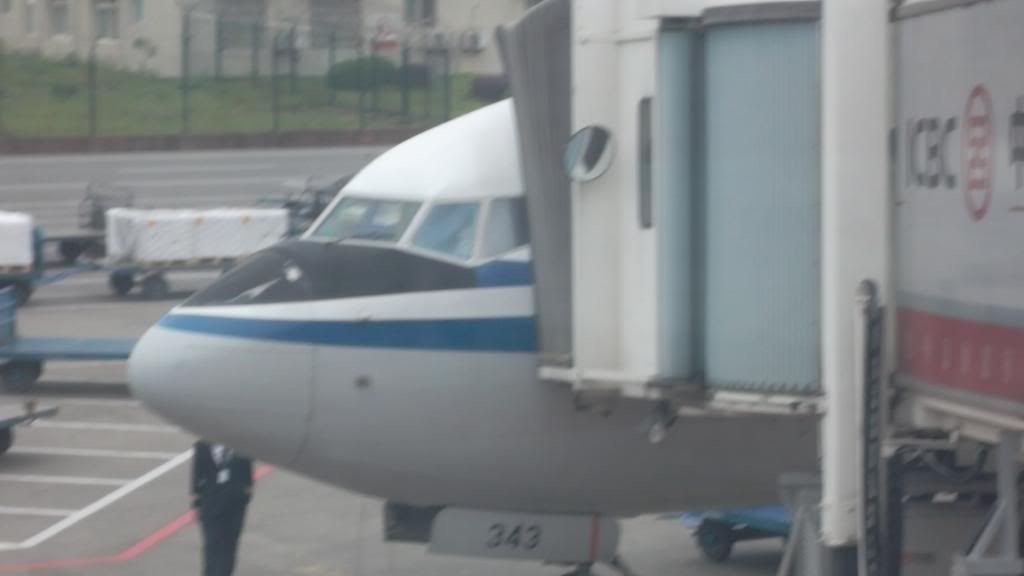 Our bags arrived instantly, and we were in the car waiting for us outside at 17:38. Due to some rush hour traffic, we didn't arrive at the hotel until 18:30.
Although I don't have any photos of Chongqing proper, I have several of the Dazu Rock Carvings (Bao Ding). The Bao Ding site is a spectacular place located in a hillside in the jungle around 60km west of Chongqing. The carvings date back to as early as the 7th century AD, and the site has been a UNESCO World Heritage Site since 1999. If you're interested in Chinese history and culture and you're in the Chongqing area, this is a must see!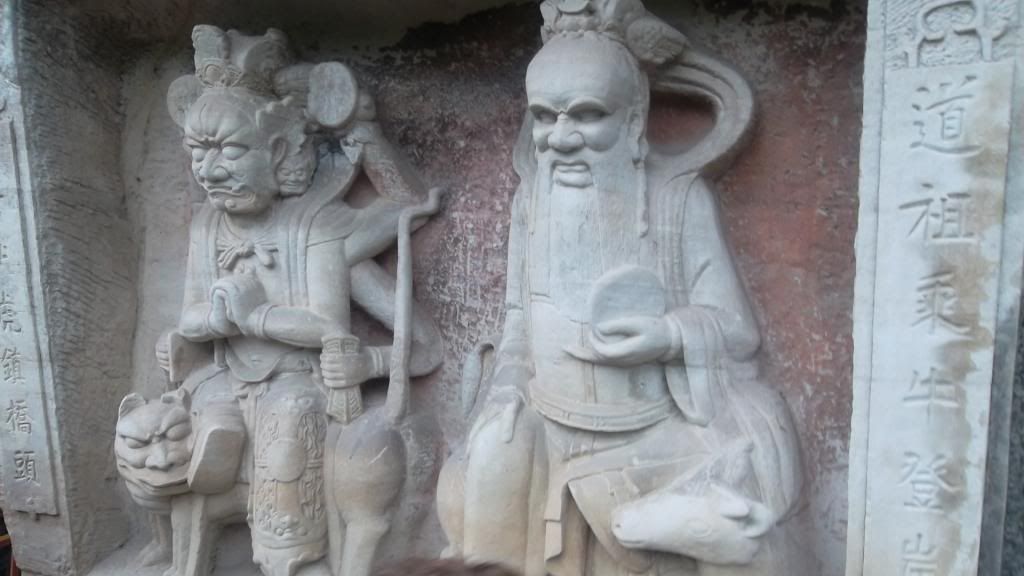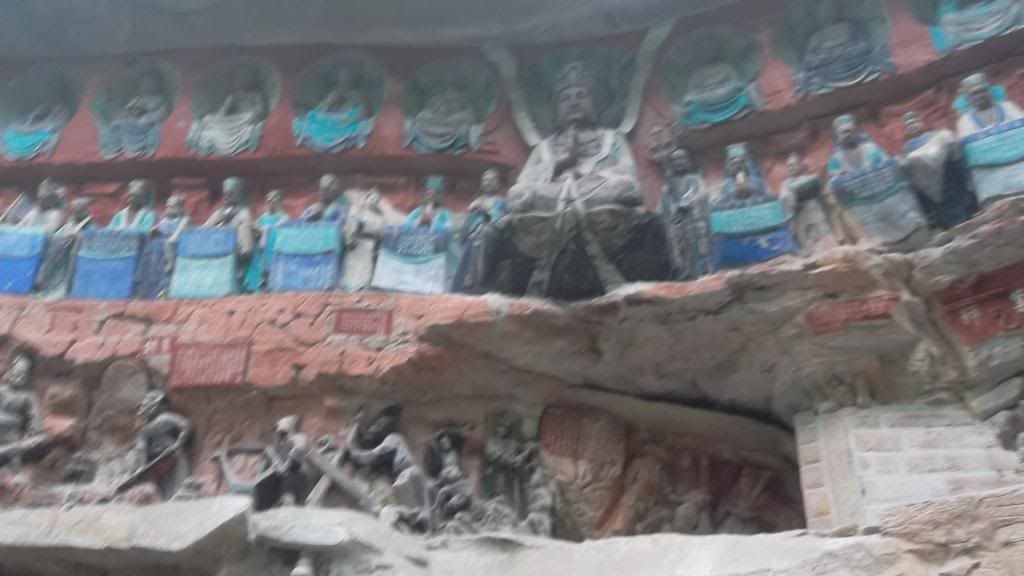 Interesting scenery in the area
Apart from that, we toured different areas of Chongqing and visited several museums. Unfortunately, our touring time in Chongqing was cut short by a day or two because of my mother and I falling violently ill.
On May 5th, after 4 interesting days in Chongqing, it was time for my parents and I to head south to Guangzhou. We had been booked on Sichuan Airlines (definitely an interesting catch!), a Chengu-based airline flying mostly A32x out of CTU and CKG. It recently purchased some A330s, which it also flies to YVR, MEL, and MLE as well as on some domestic routes.
Apart from flying on an interesting airline (which I believe only two other TRs cover), this would also be my first flight on the A321!
A 07:35 departure meant for an early start. Our pre-ordered taxi arrived at the hotel at 05:40. There was little traffic that early in the morning, and a quick 25-minutes later, we were already pulling up at the busy curbside of Jiangbei Airport's modern Terminal 2.
Check-in went very smoothly (my father was flying F so he used the dedicated check-in desk) and we were soon on our way to the security check, and onwards to the announced gate A09.
A pair of OQ Airbuses



And some PN metal...



The A321 I was hoping for; B-6968, delivered to Sichuan just two weeks prior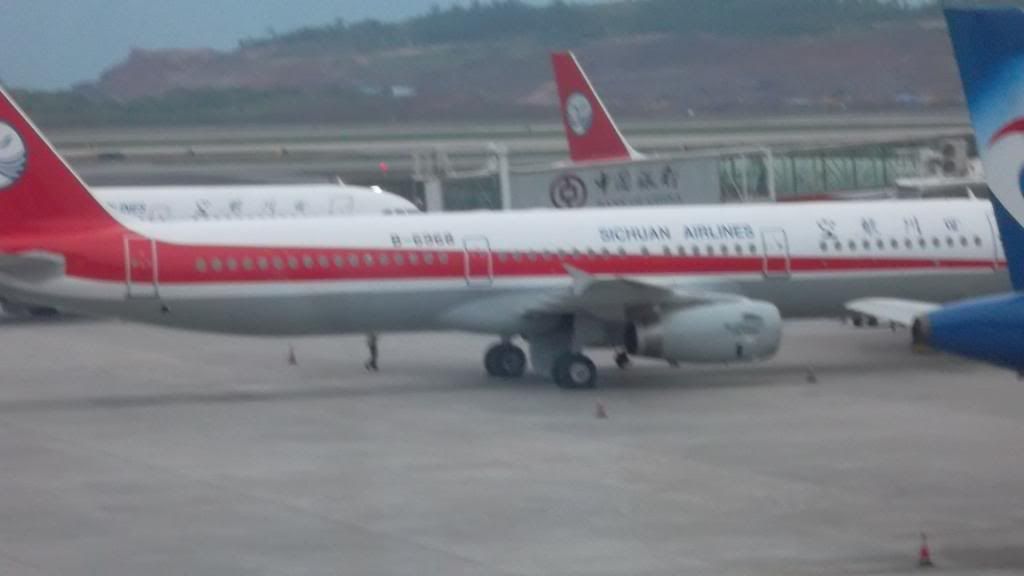 But alas, it was was not to be. I would be flying on B-6836, an A321-200 delivered a year and a half prior to the flight (the fourth aircraft down)



FIDS


This AY A333 arriving from HEL as AY55 sure took me by surprise! Such a long way from home...



B-7762, a G5 CR9 taxiing out for departure



Glad I'm not flying you today! This is B-6171, a "boring" old A319... that used to fly for Independence Air (never heard of them until now - just shows how young i am
)
Boarding was called at 07:00, 35 minutes before the scheduled departure time. The flight looked completely full and my mother and I (my father had been in the lounge and would arrive later in the boarding) made our way down the jetbridge towards B-6836.
History of B-6836
Her first flight was on the 18th of August 2011 (at the Airbus Hamburg plant), and she was delivered to Sichuan Airlines 13 days later. She was the 4824th A32x built.
Sichuan Airlines Flight 8741
Scheduled Departure (Actual) : Chongqing CKG - 07:35 (07:28)
Scheduled Arrival (Actual) : Guangzhou CAN - 09:30 (09:12)
Seat : 15B
Flight Time : 1h28min
Cruising Altitude : 8900m
Aircraft : Airbus A321-231
Registration : B-6836 - 1.7 years

64th recorded flight
6th flight in 2013
1st recorded flight on the A321-200
1st recorded flight on the A321
14th recorded flight on the A32x
The flight was completely full and we were unable to check-in online before the flight, so my mother and I were given middle/aisle seats 15B/C. The legroom was slightly worse than Air China's but still acceptable. Soon after we settled in, a smiling young flight attendant offered my mother and I an English version of China Daily. What a nice gesture!
During the welcome announcement, another FA announced the distance CKG-CAN as 129km
We should be taking a bus in that case, shouldn't we?
Just to confirm the type!



Using my zoom lense, I managed to discreetly take a picture across my neighbor's seat


Pretty full flight today...
We managed to push back 7 minutes ahead of schedule at 07:28, and the taxi began 5 minutes later. After a company Airbus took off, we lined up on 02R and took the skies at 07:40. Our estimated arrival time was announced to be 09:10, and I was very surprised to see the the FAs coming through the cabin handing out breakfast trays! On a 1.5 hour flight, for real?!
Climbing through the clouds...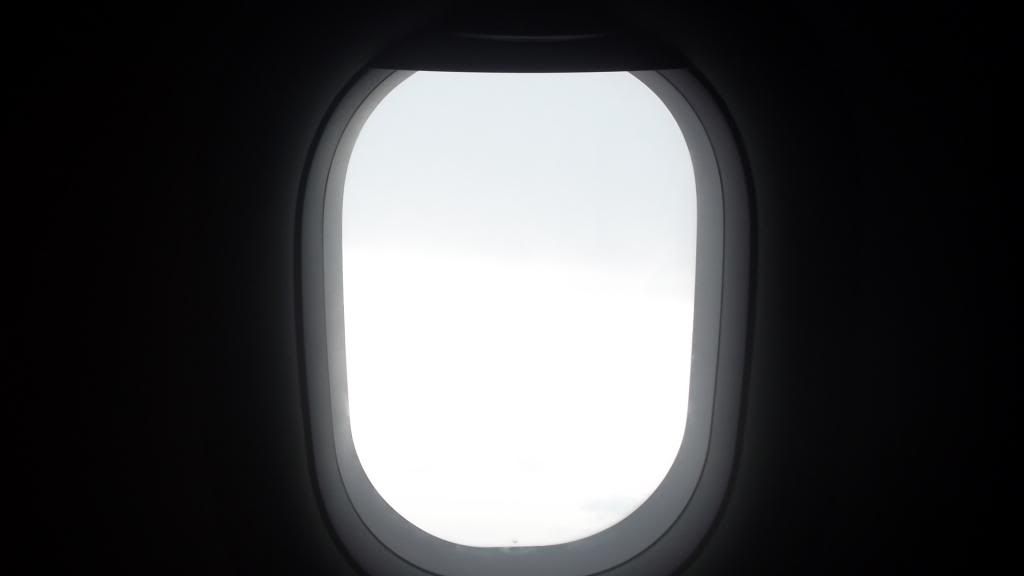 The meal was gigantic (to say the least). I loved the juice, pastries, fruit and tea but the gruel-type rice meal was not really to my liking without the hot sauce (too spicy for me!).
The bizarre meal (without the tea)



Cabin view
<