Flying back north: The Blue way. TPA-BOS-KEF
Introduction
Hi all, and welcome to this 3rd and final part of my spring 2013 Florida series! This report features a report on both B6's 320 service from Tampa to Boston and FI's 753 night flight across the Atlantic taking me home.
As those of you who follow my reports know, I travel to Florida around twice a year – in spring and then in fall. Sometimes my family wants to take the "boring way" which means KEF-SFB direct. Fortunately for me all Orlando flights were sold out so we looked for other ways to go. For those who didn't read part 1 & 2, on the way out I flew Icelandair and US Airways via Washington on a KEF-IAD / DCA-TPA routing. On the way back we chose jetBlue via BOS because of a combination of timing and price.
This report is dedicated to Alex (dc9northwest) who missed the 753 on his KEF-BOS flight just a few days earlier. It's also dedicated to Lari-Pekka (Lufthansa747) who sadly passed away earlier today. May he RIP.
Route for this report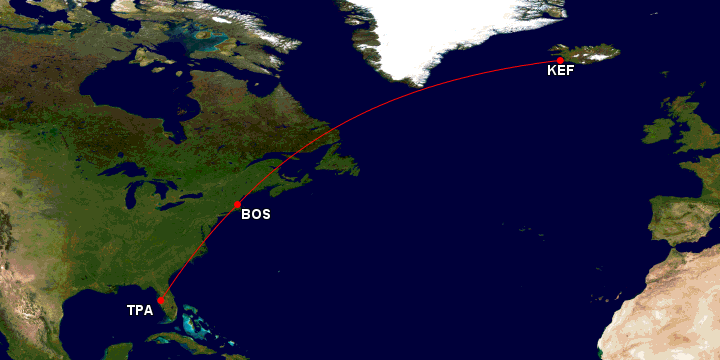 Route for the series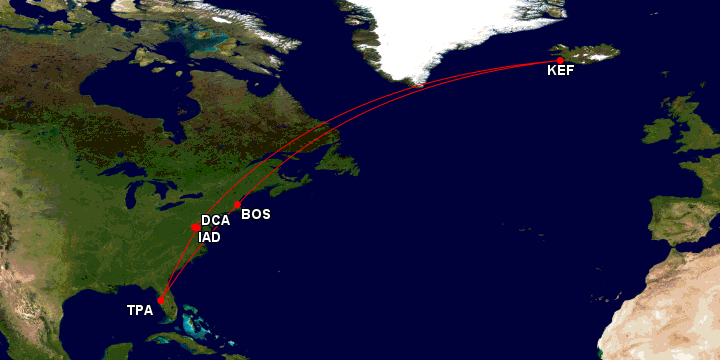 And my new photo album with aircraft I've flown in correct order:
http://www.airliners.net/search/phot...+I%27ve+flown&album_creator=srqkef
The report
As we all know, good things come to an end sooner or later. After 2 weeks of relaxation in the paradise that Sarasota, FL is the day of return had unfortunately come. The good part was, that meant 2 more flights for my logbook!
Crossing the Sunshine Skyway on the way for TPA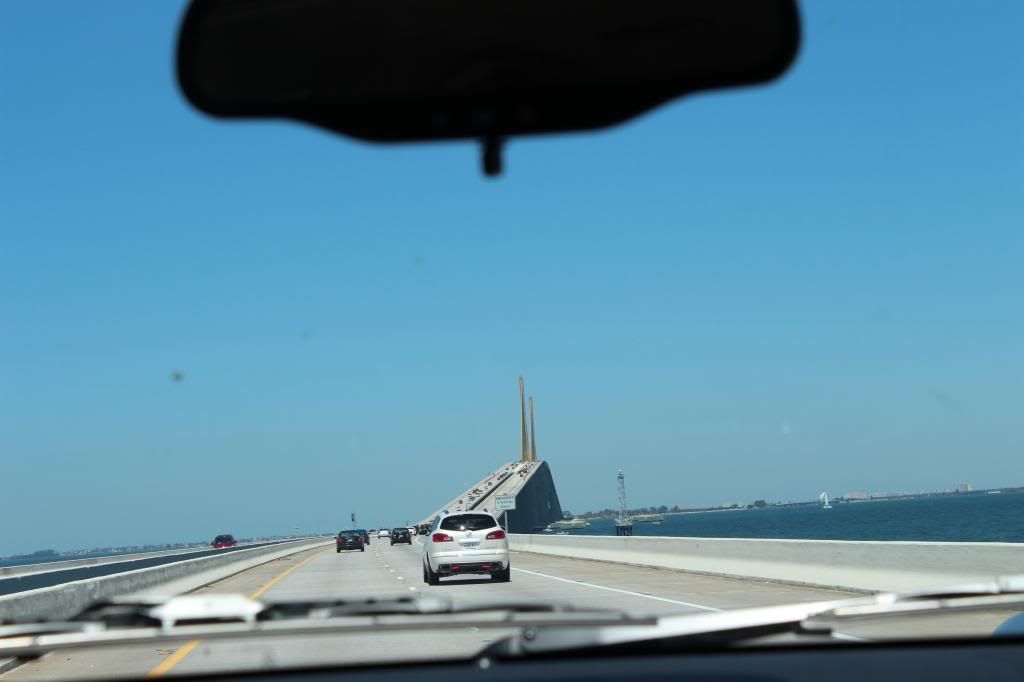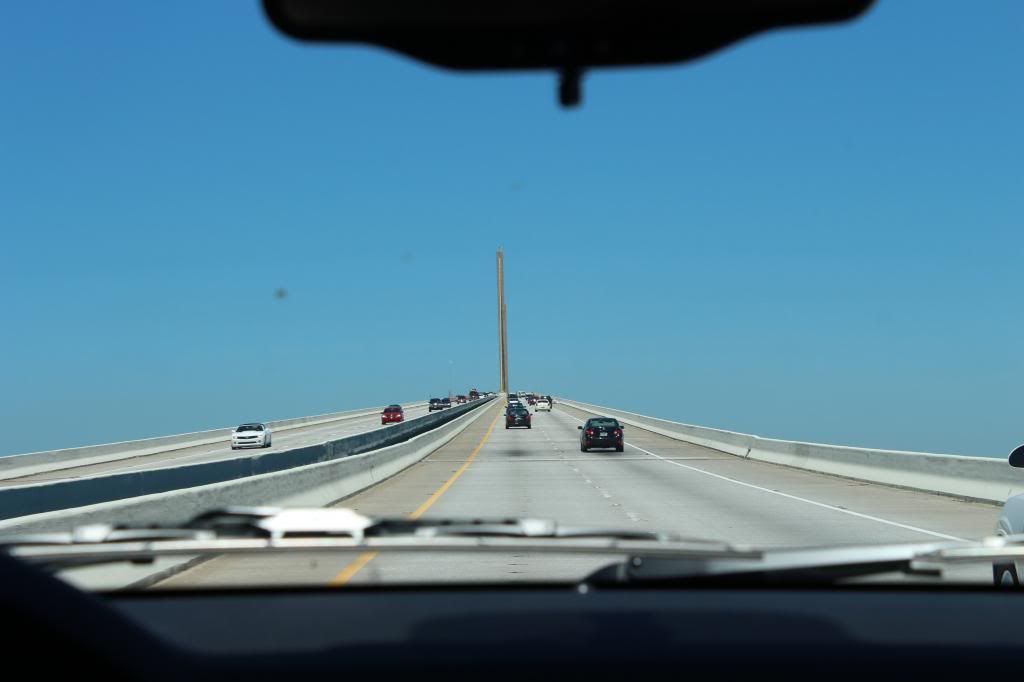 Tropicana Field, home of MLB team Tampa Bay Rays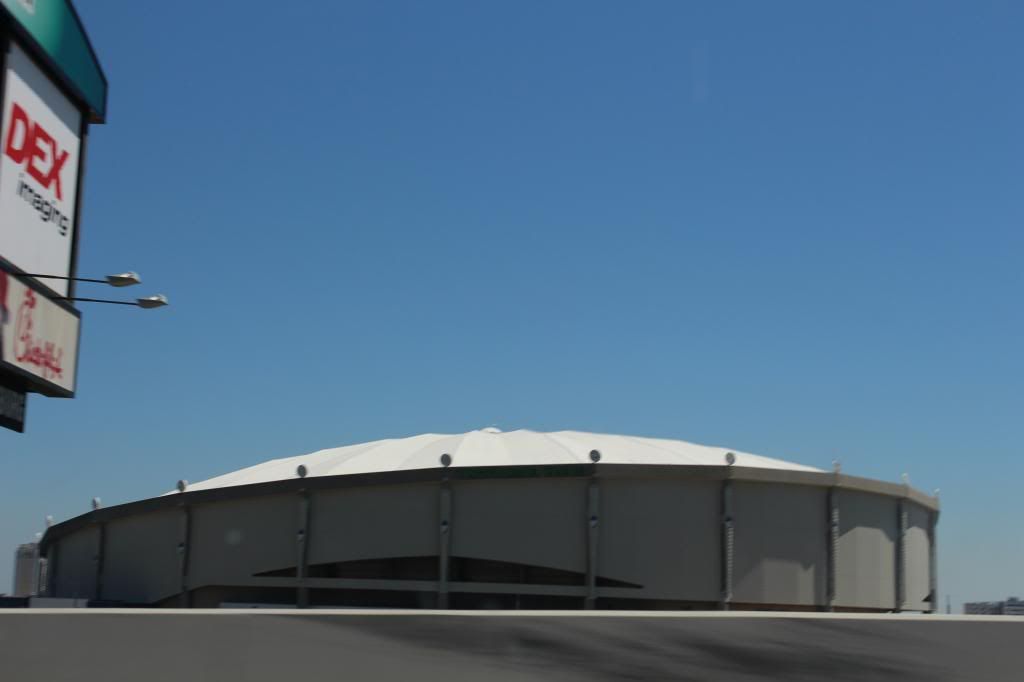 All ways lead to airports!
(for those of you who don't know, Clearwater is PIE airport served by the likes of Allegiant, Canjet and Sunwing).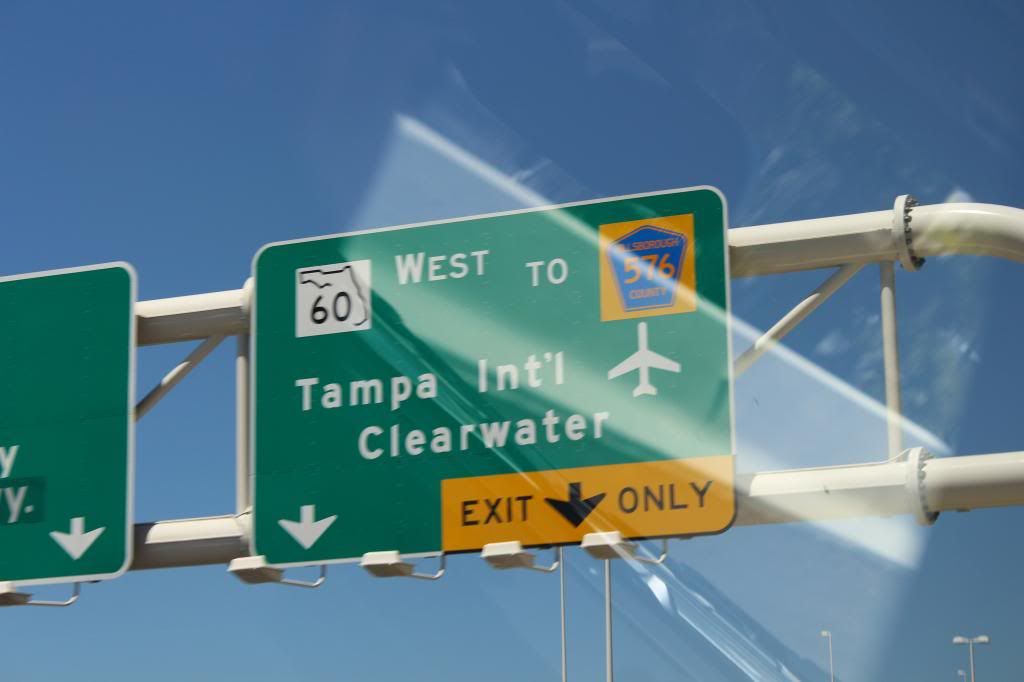 The best shot I could manage of the lovely 777 which had just arrived from LGW (taken while driving)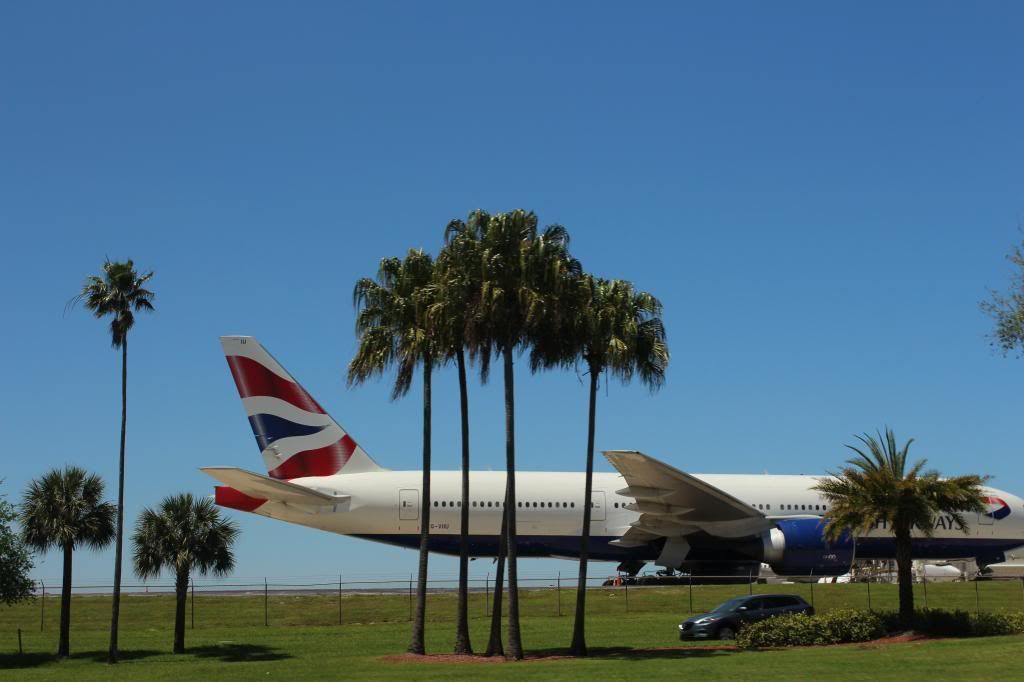 That's us! Roadside bag drop available for 5 USD, pretty good I must say. No queues either.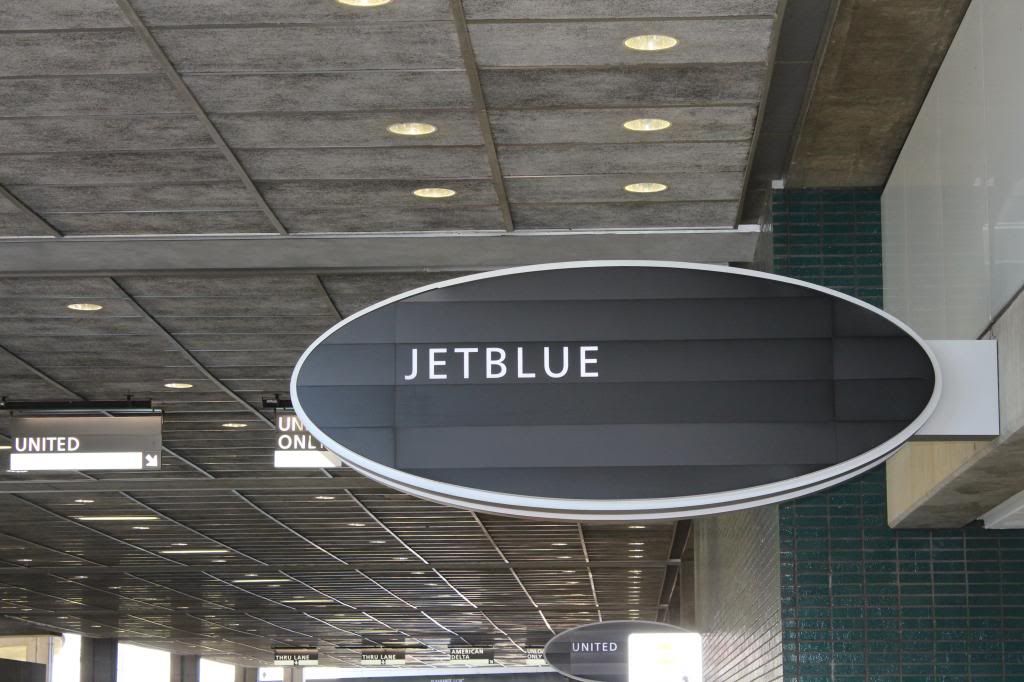 Although the check in lines inside were pretty thin (at least for B6, as you can see the same can't be said for the WN checkin desks).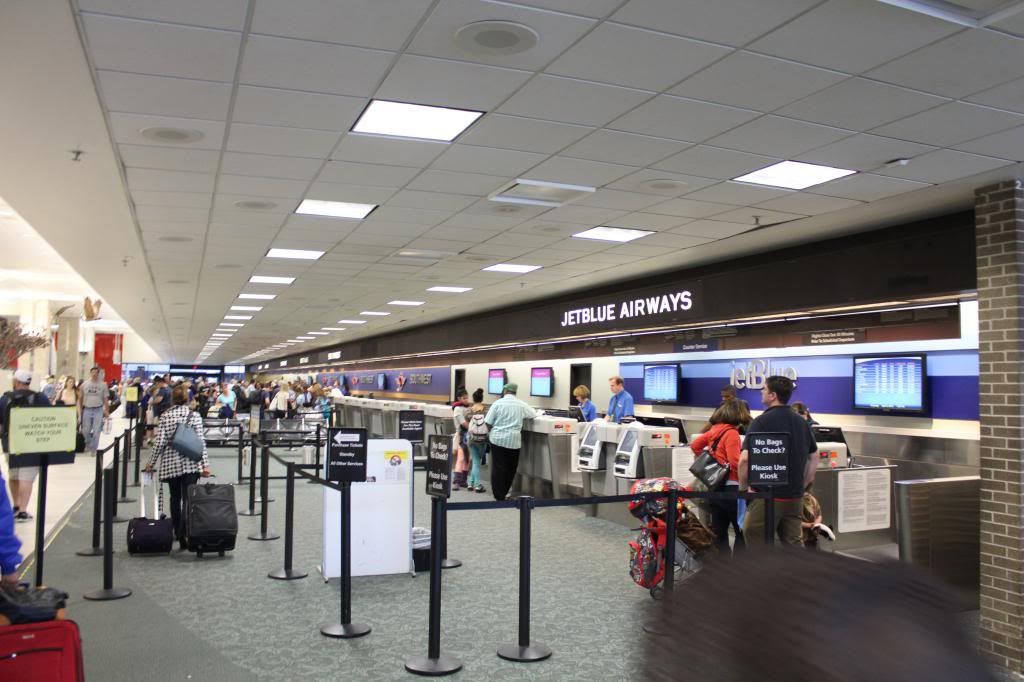 Looks good from gate A12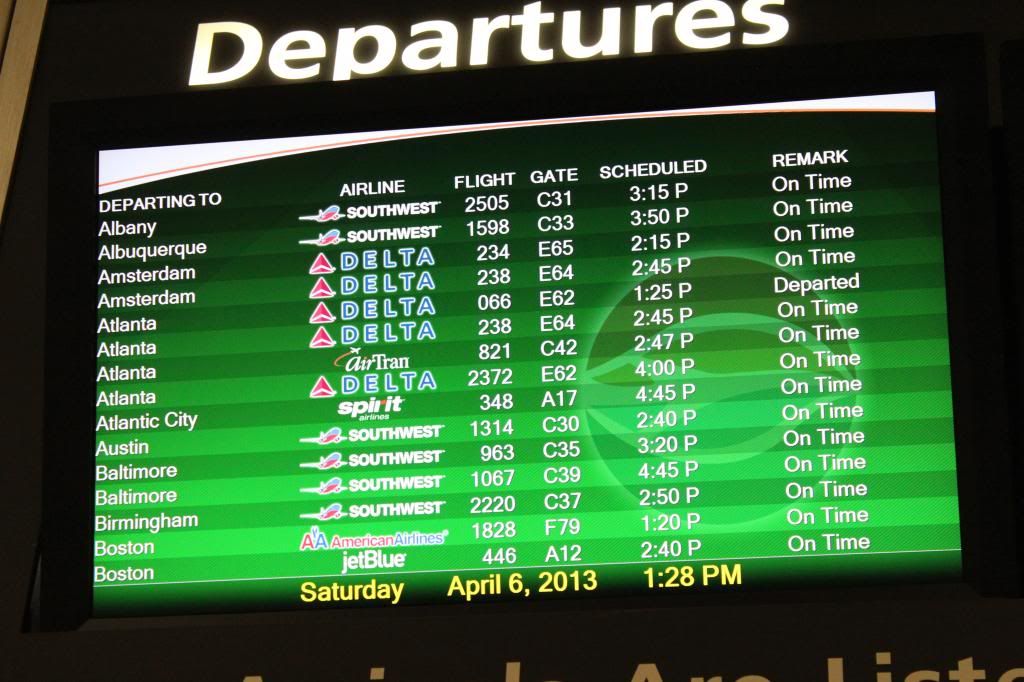 Landside areas under construction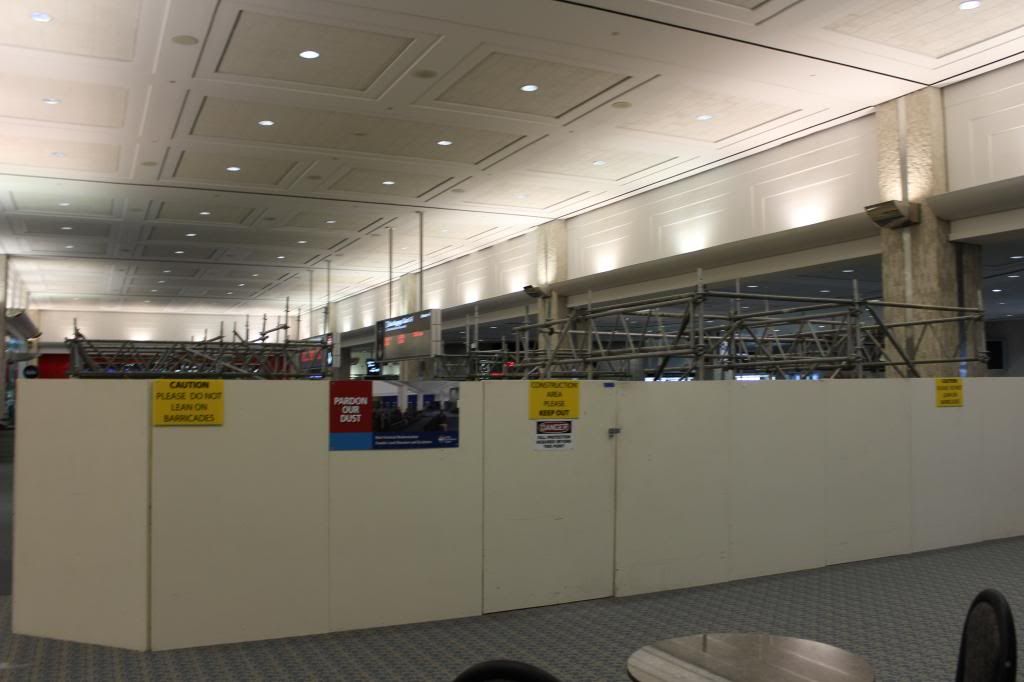 And the airshuttle over to concourse A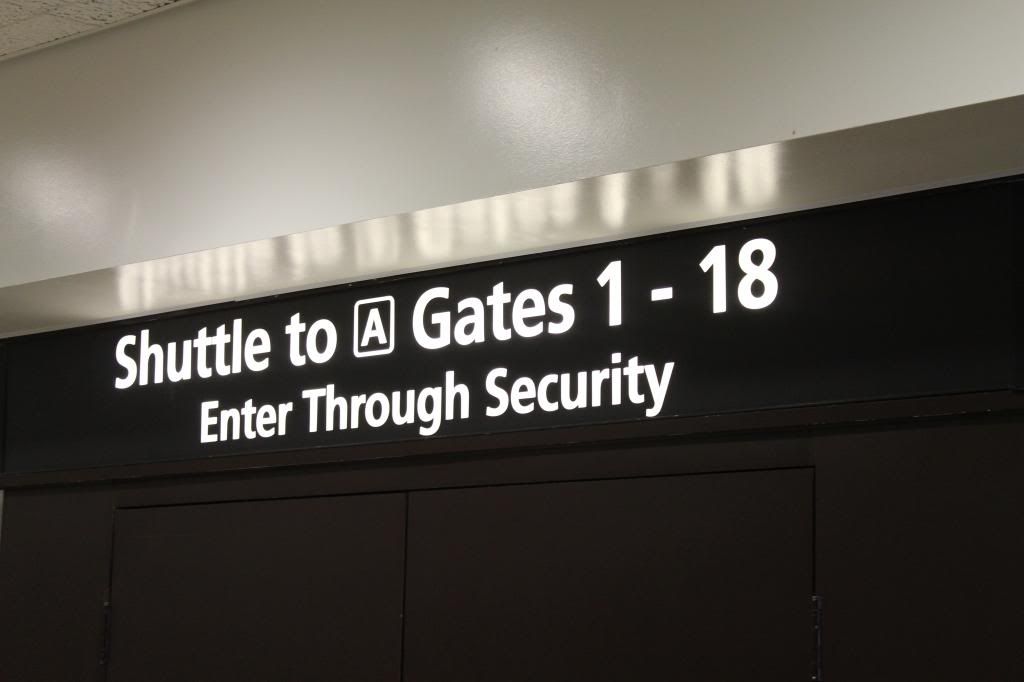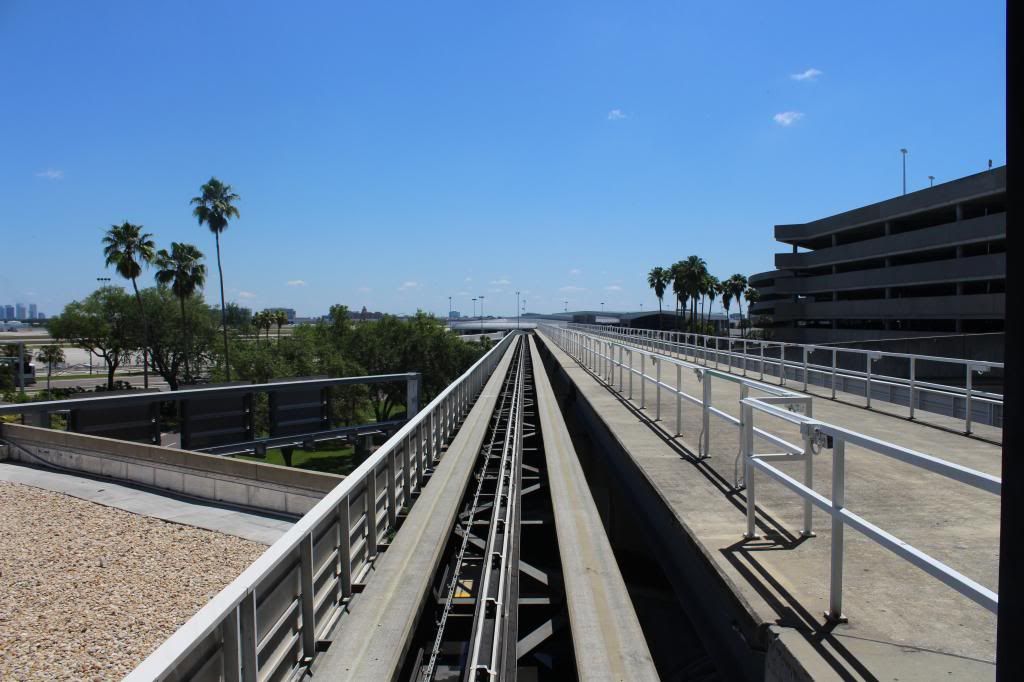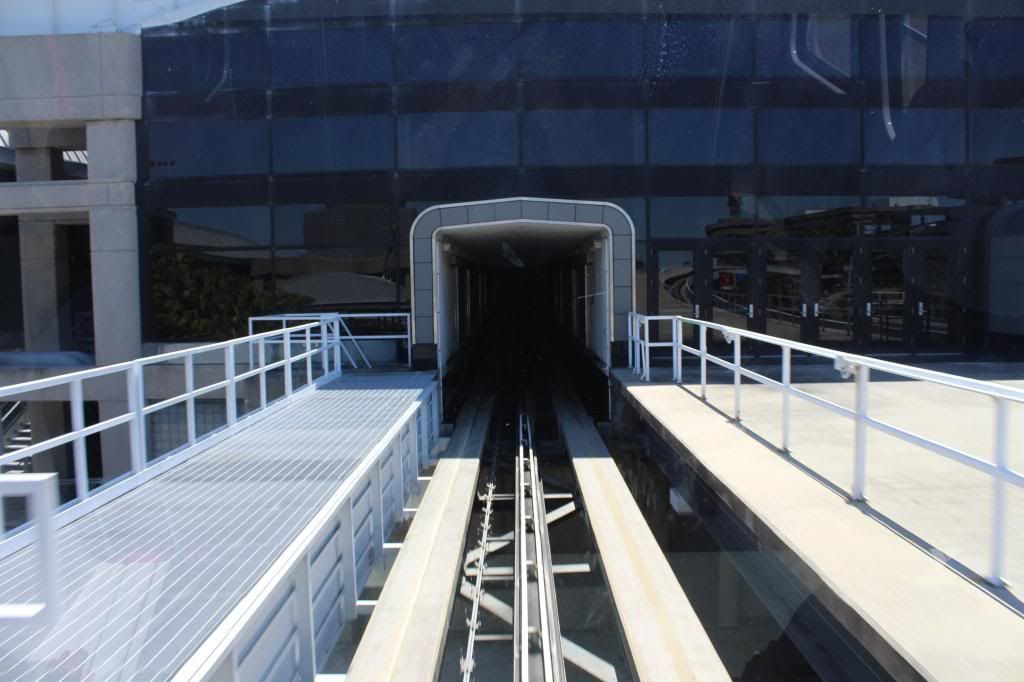 After heading through security (which was a breeze BTW, very friendly TSA staff) we headed to the food court. I had some Quiznos while the rest of the family had some pizzas at Pizza Hut Express. Luckily our gate was right next to the food court so I could spot right to the last minute!
I must say the sharklets fit the A320 quite nicely! N619NK, a brand-new Spirit example. Not sure I would like to fly these guys.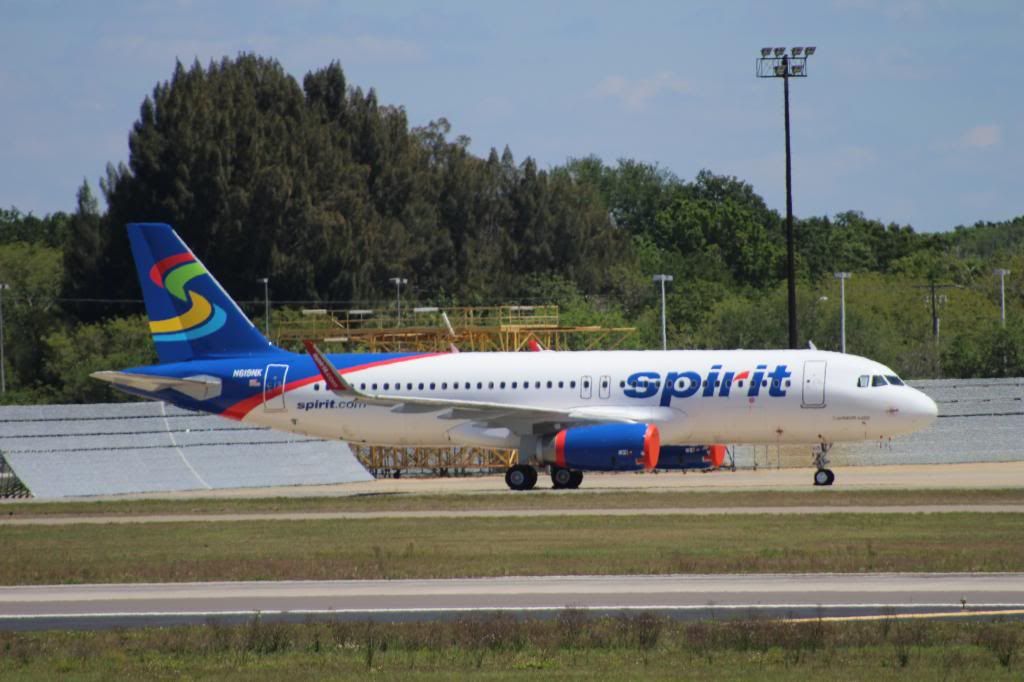 N583JB, 'Bluesville' turning into gate A14. Later on it operated flight B6 410 to Washington-DCA.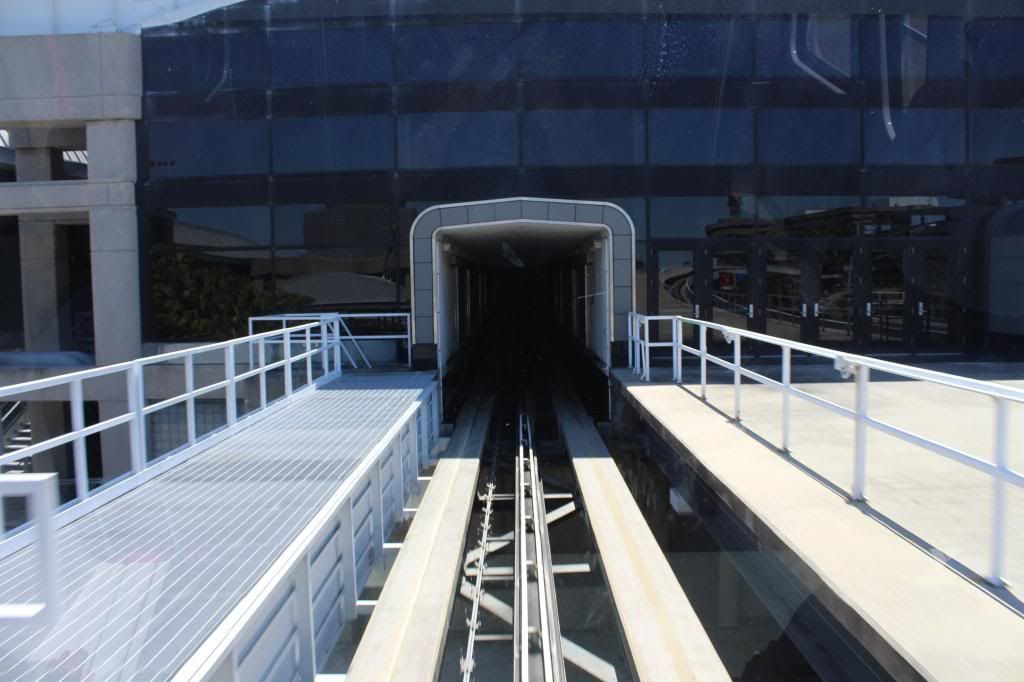 I flew 583 from Boston to Tampa back in the fall of 2008 as B6 441 so it's kind of 'an old friend'.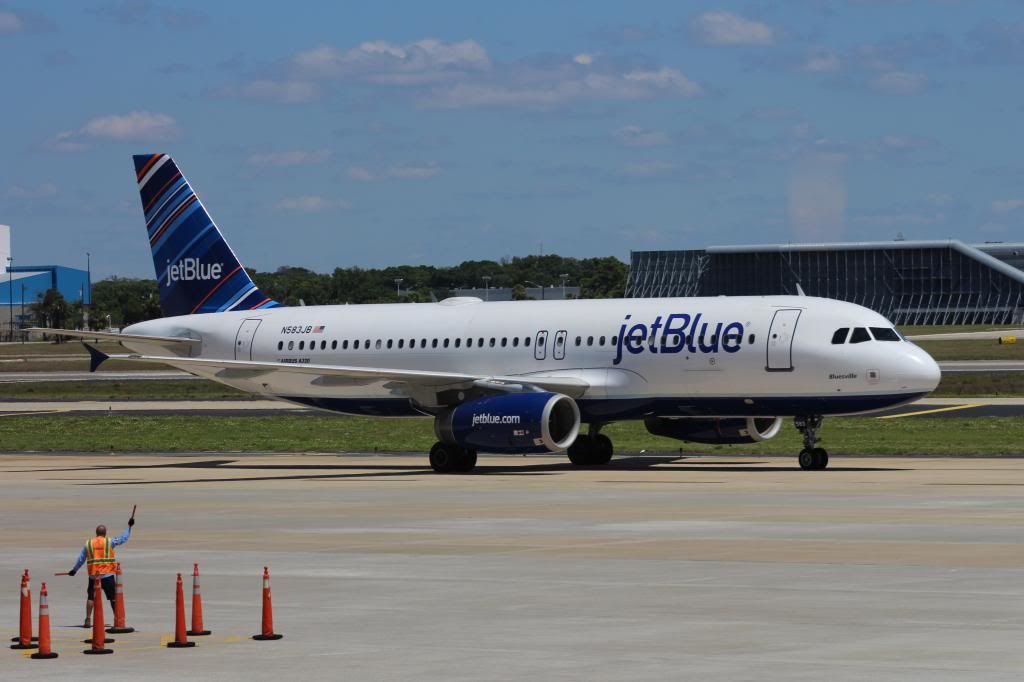 Looking nice in the afternoon sun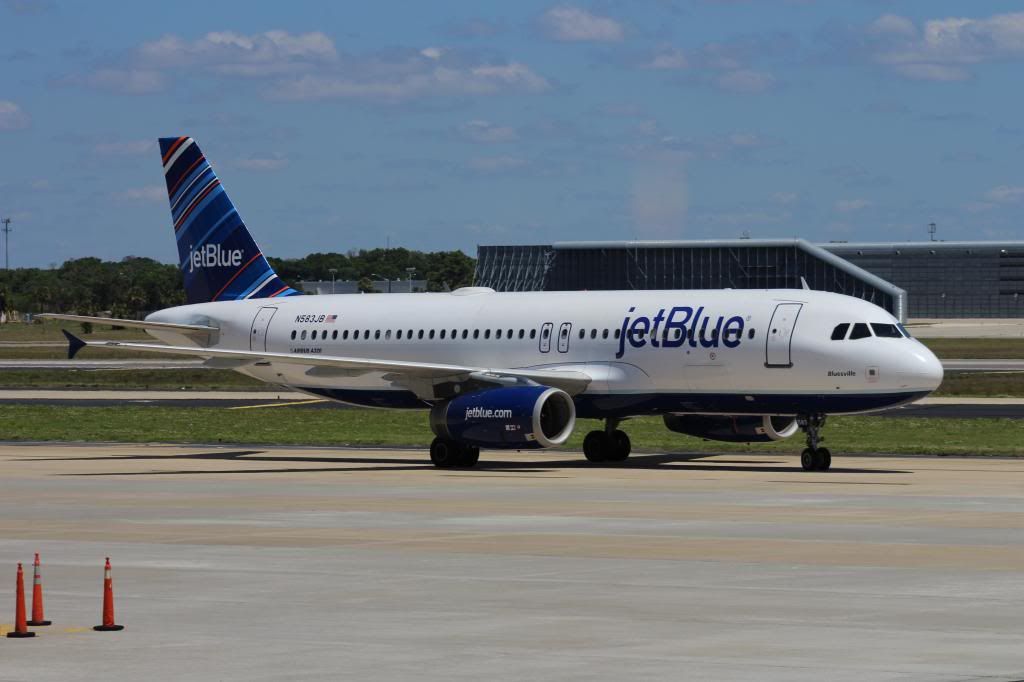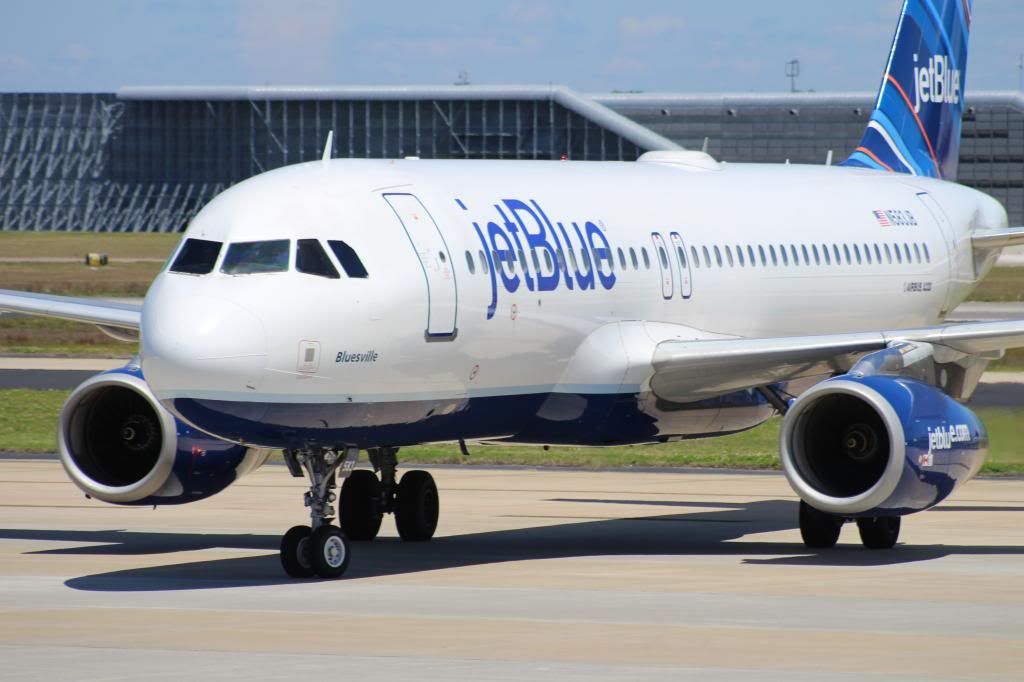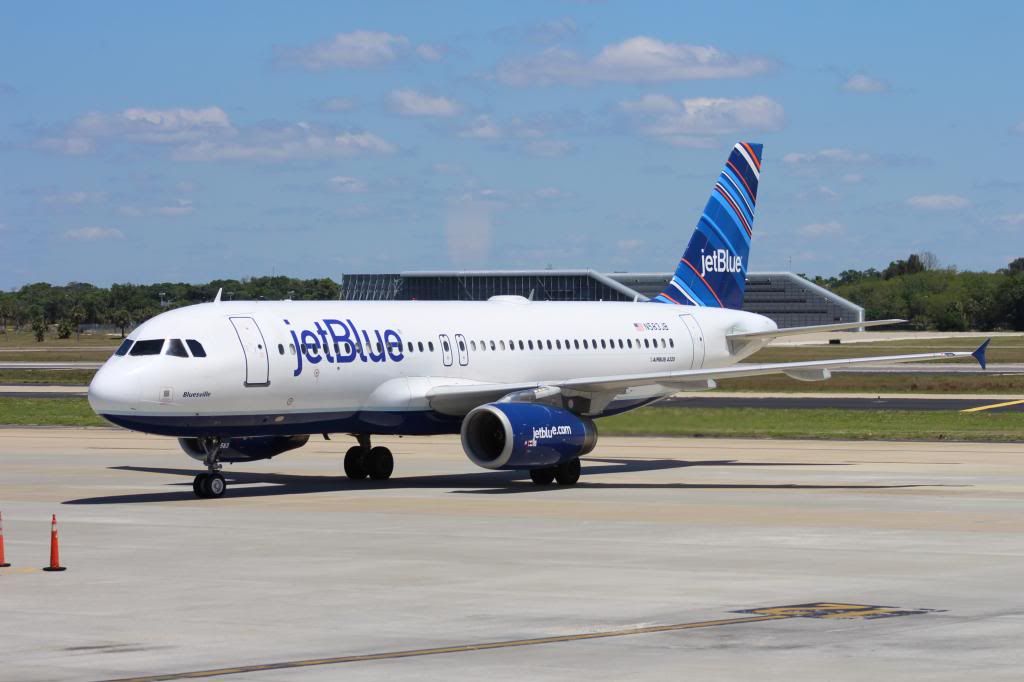 Seems like someone in the painting department did a mistake while doing the engine…whoops!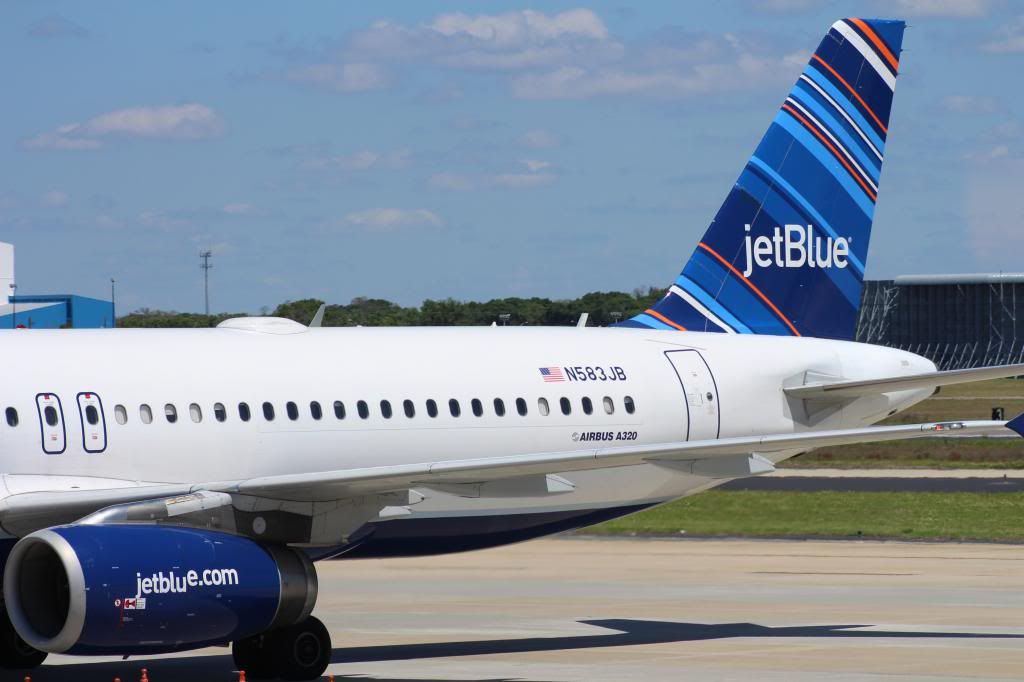 N979AT, a wonderful looking 717 of AirTran, taxiing out as FL 498 to Milwaukee.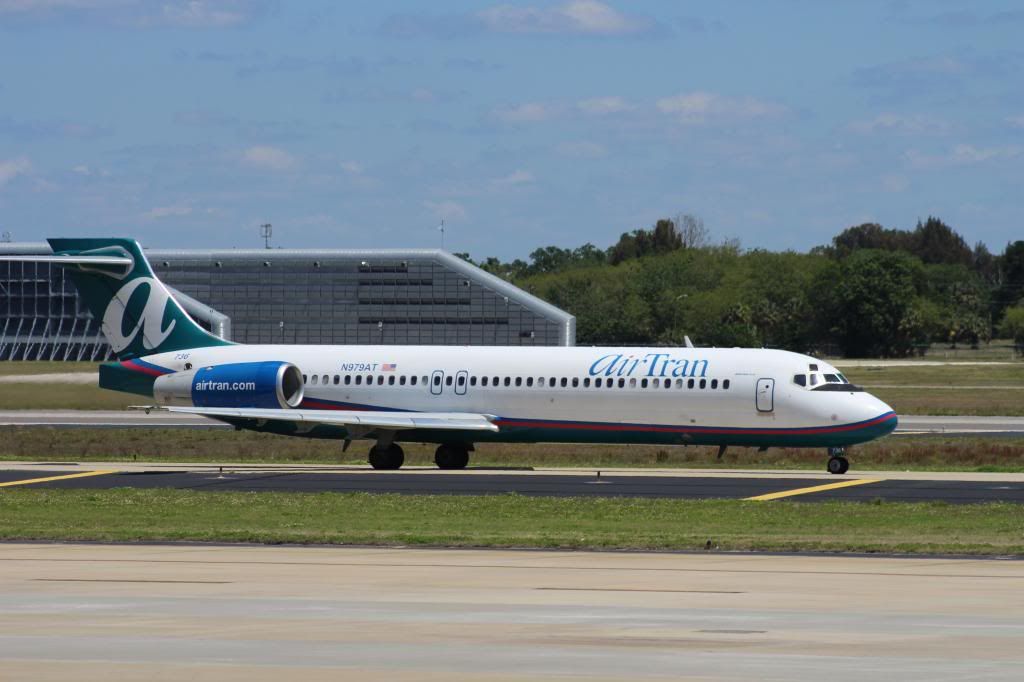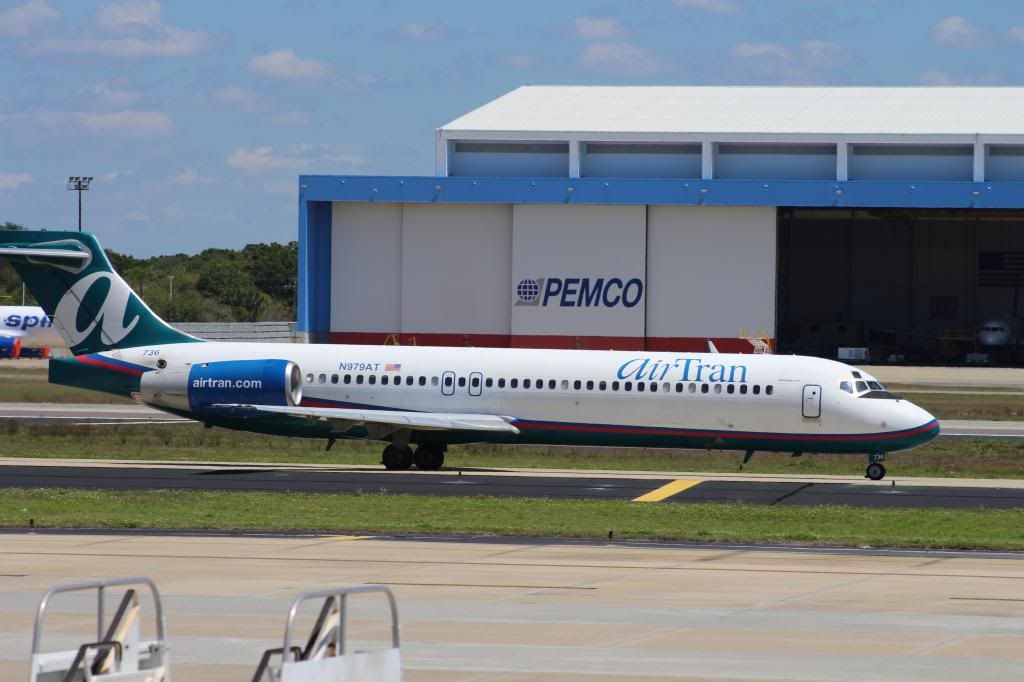 And lifting off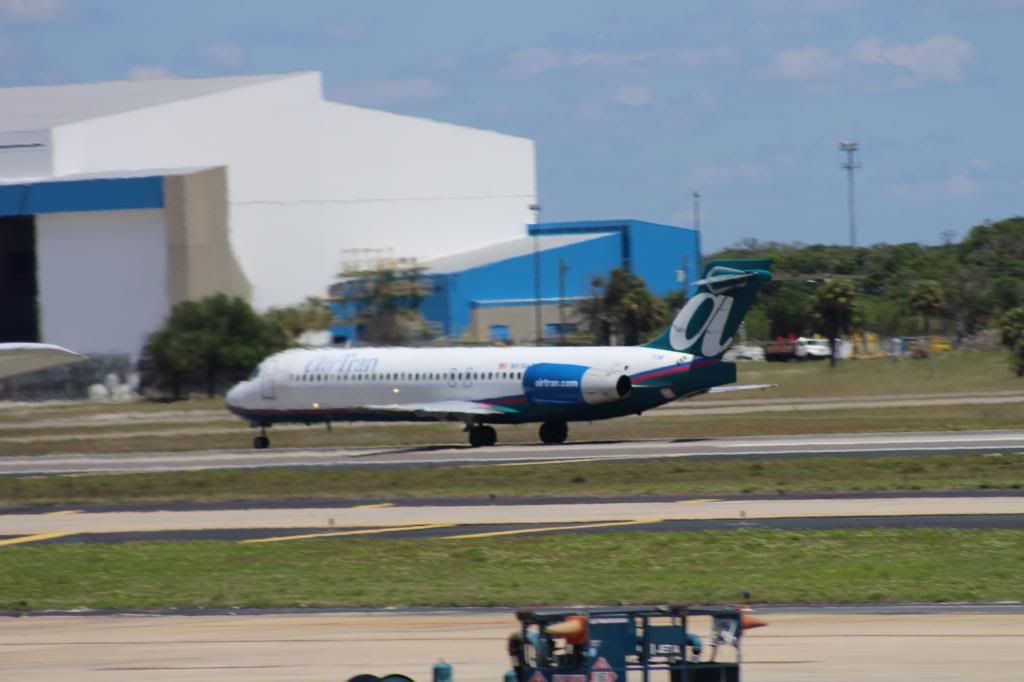 N534UA, a United 757 rolling off for Newark as UA 277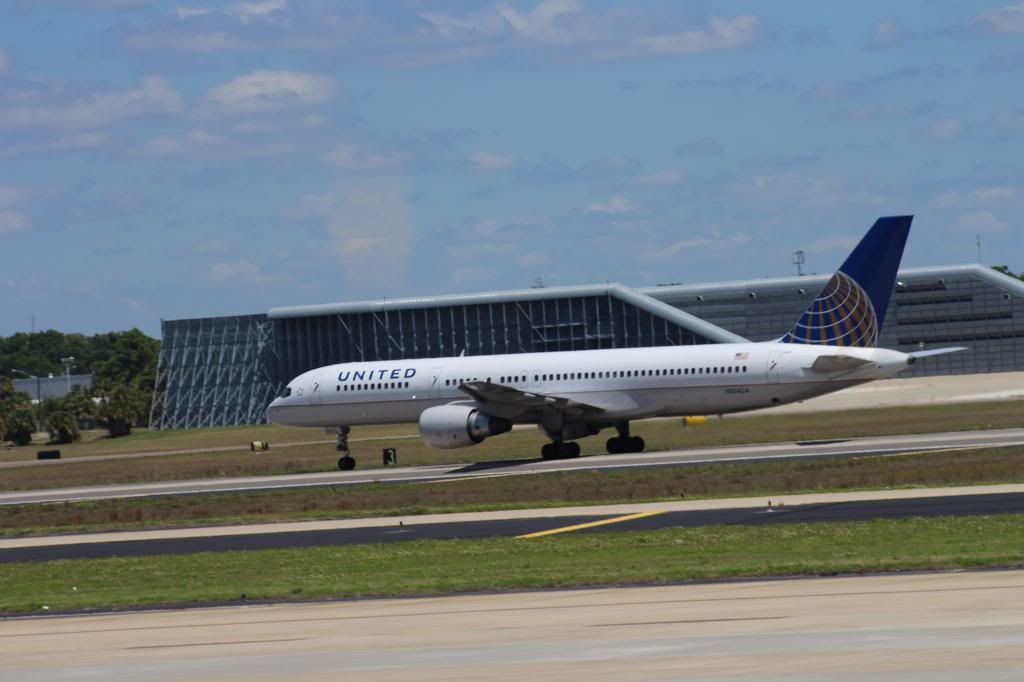 jetBlue/Spirit 320 hangar on the other side of the airport. I've sometimes seen UA 747s on the ramp over there also.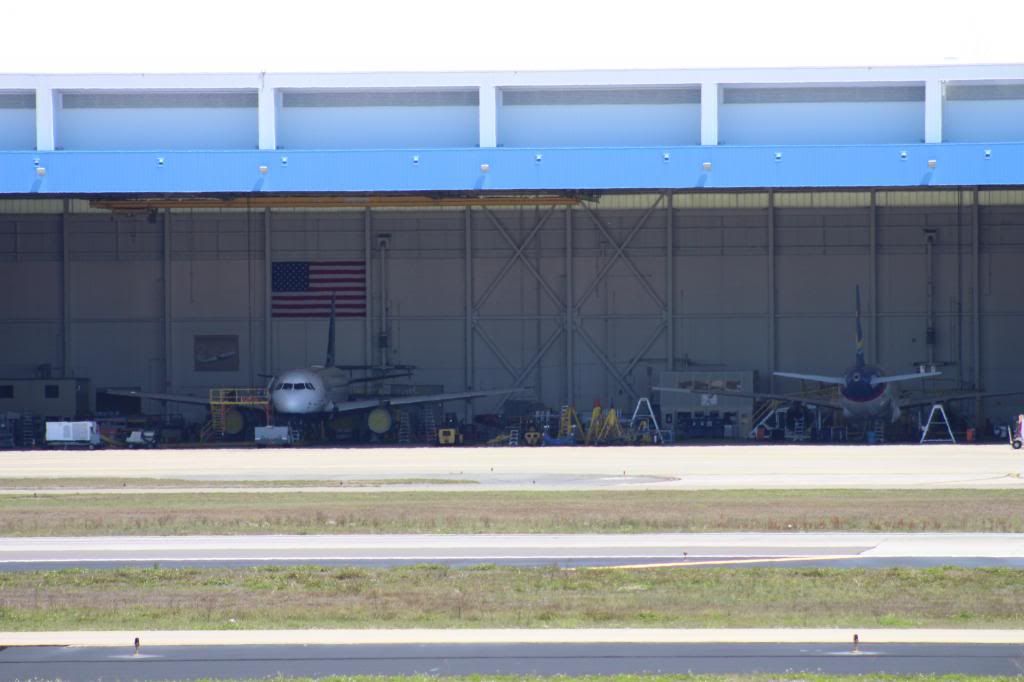 N420WN taxiing out. Love the Canyon Blue! Especially in the clear Florida skies.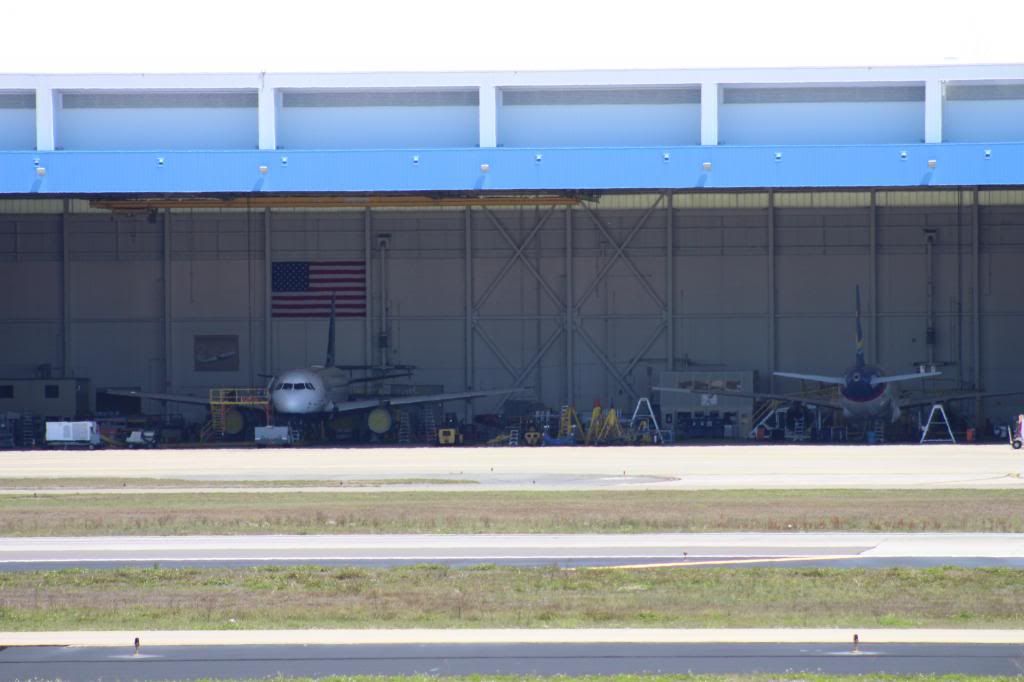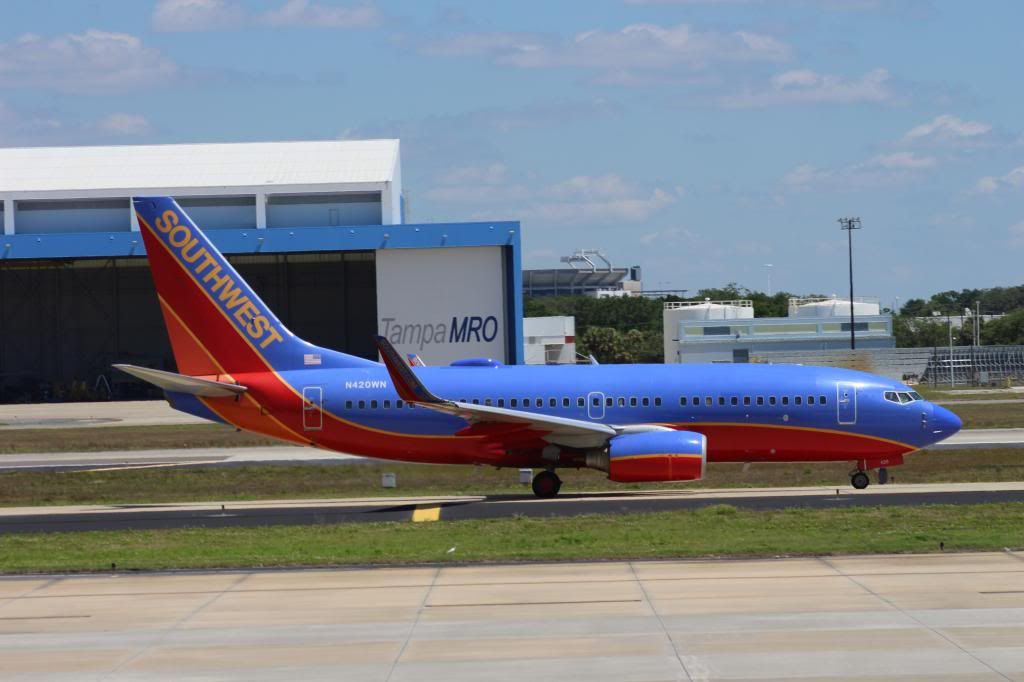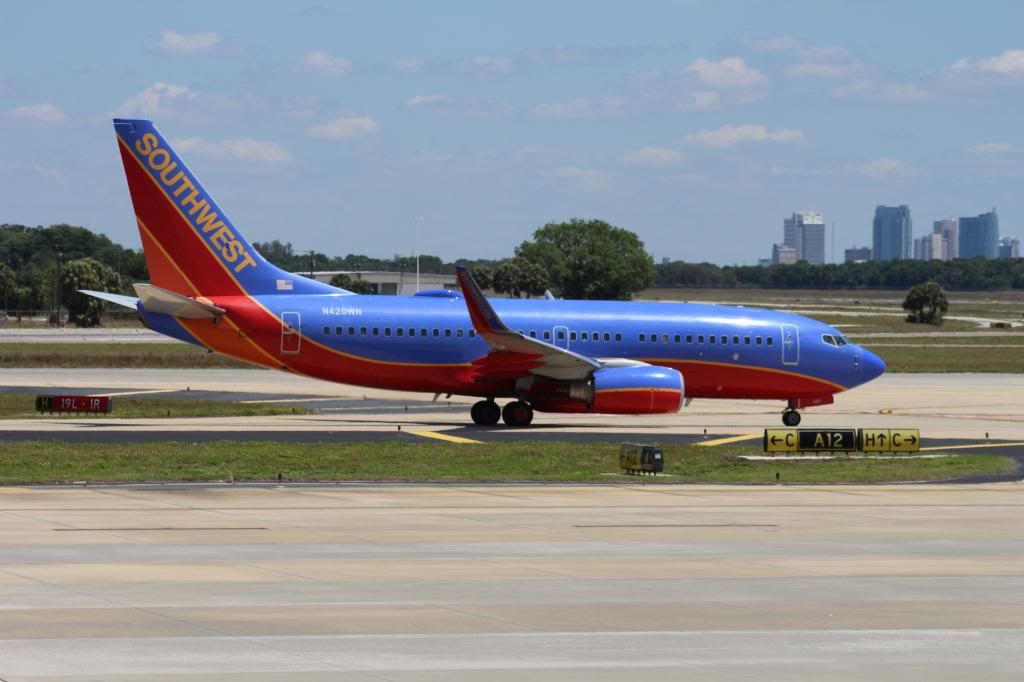 Look who's here! My ride turning into the gate.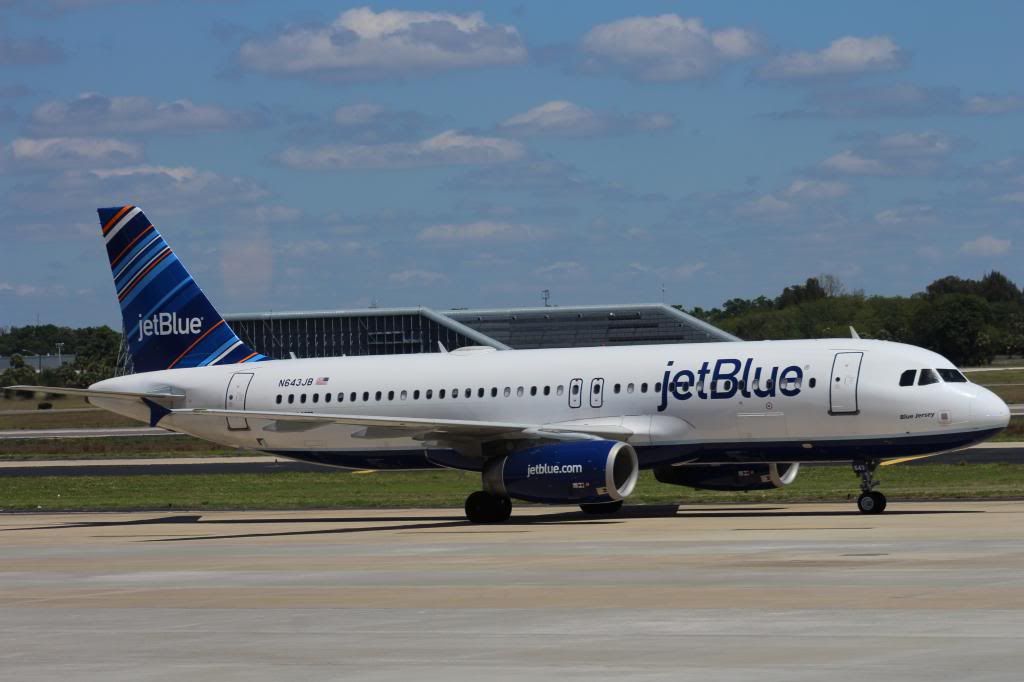 'Blue Jersey' is our ride today.
N434UA lifting off for Washington-Dulles as UA 312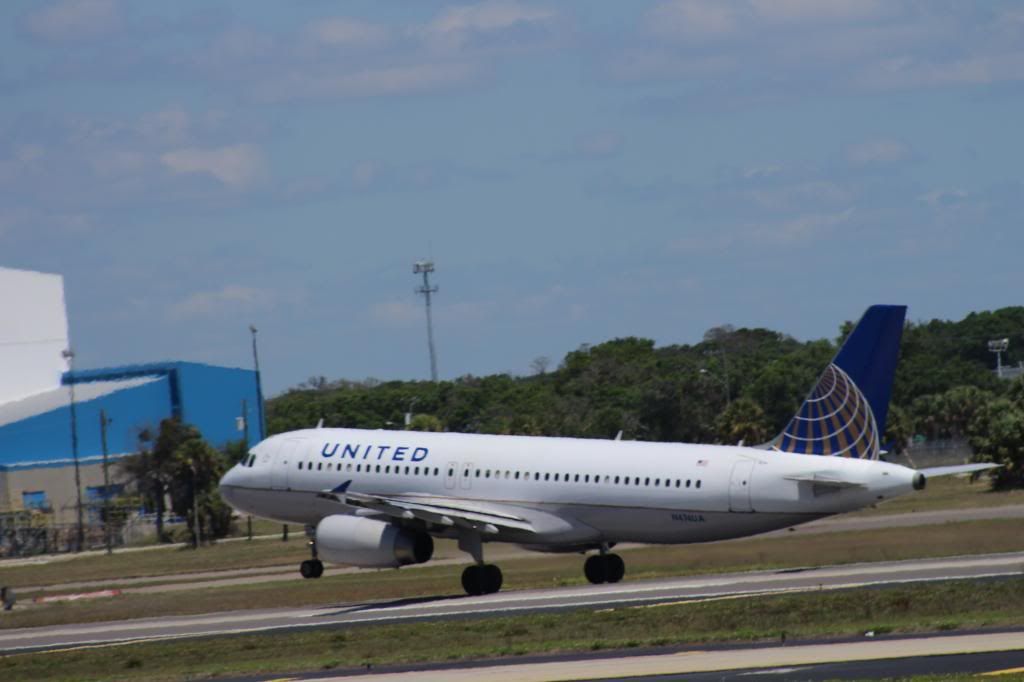 I quite like the billboard titles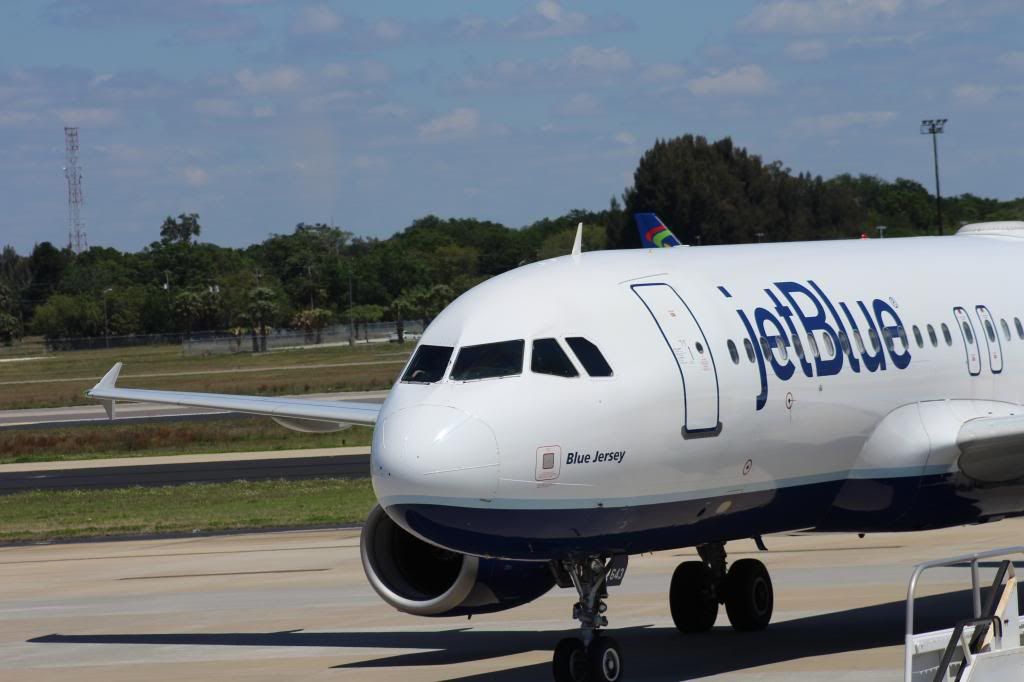 Basking in the sun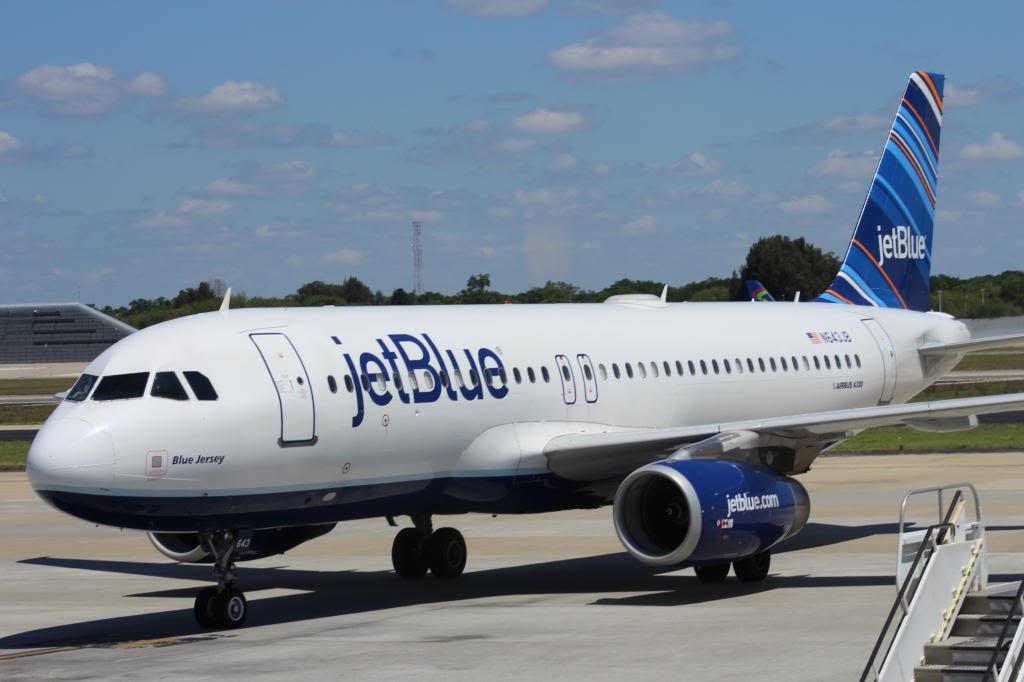 The flight south almost complete…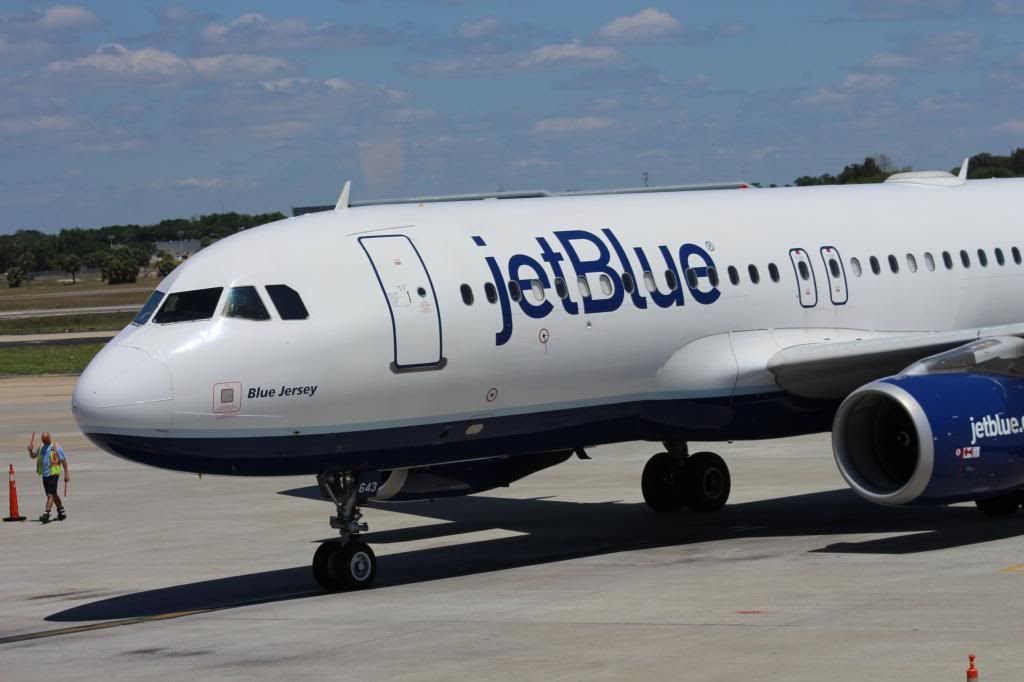 Name check
And reg check
One of the new tail designs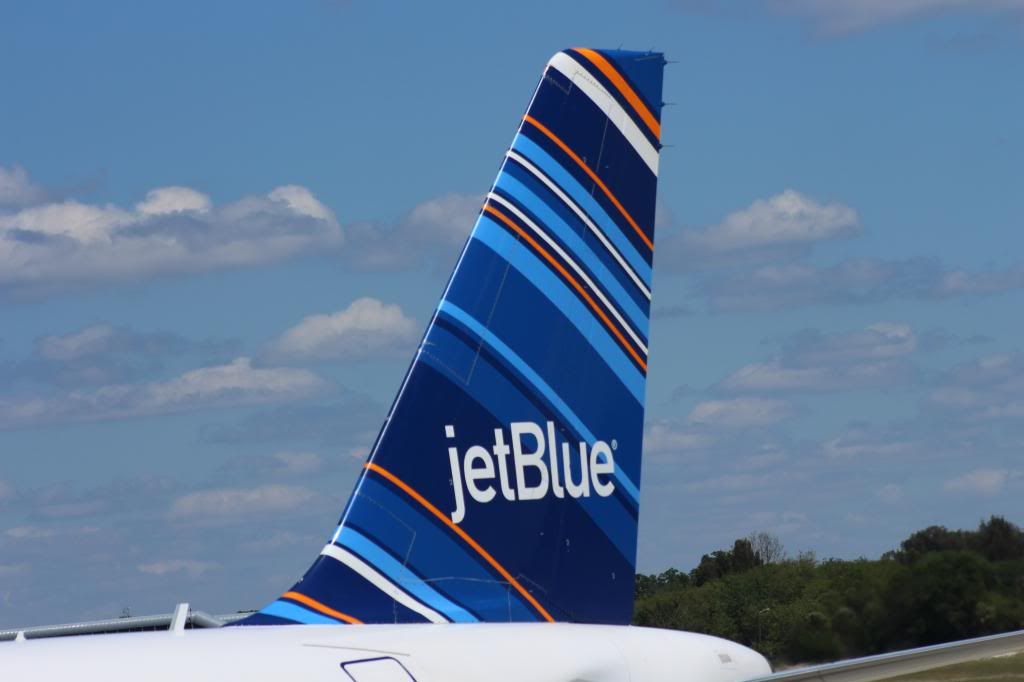 Correct titles on the engines of our aircraft
N260WN taxiing out. Unlike usual, most of the WN planes here were squeaky clean! As a result, they looked stunning IMHO.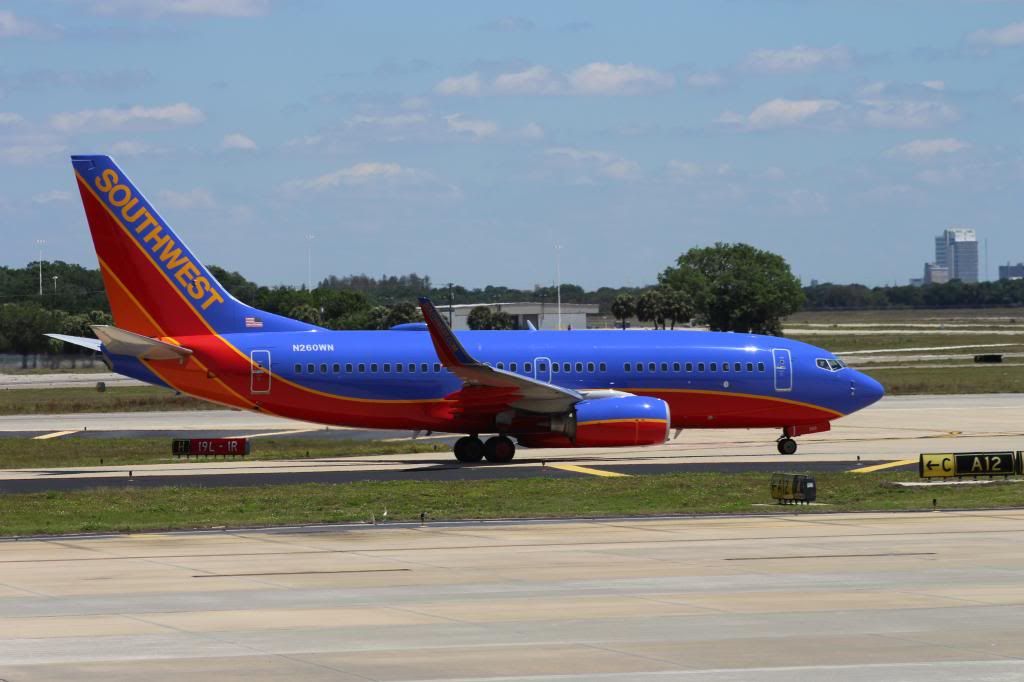 Old school Spirit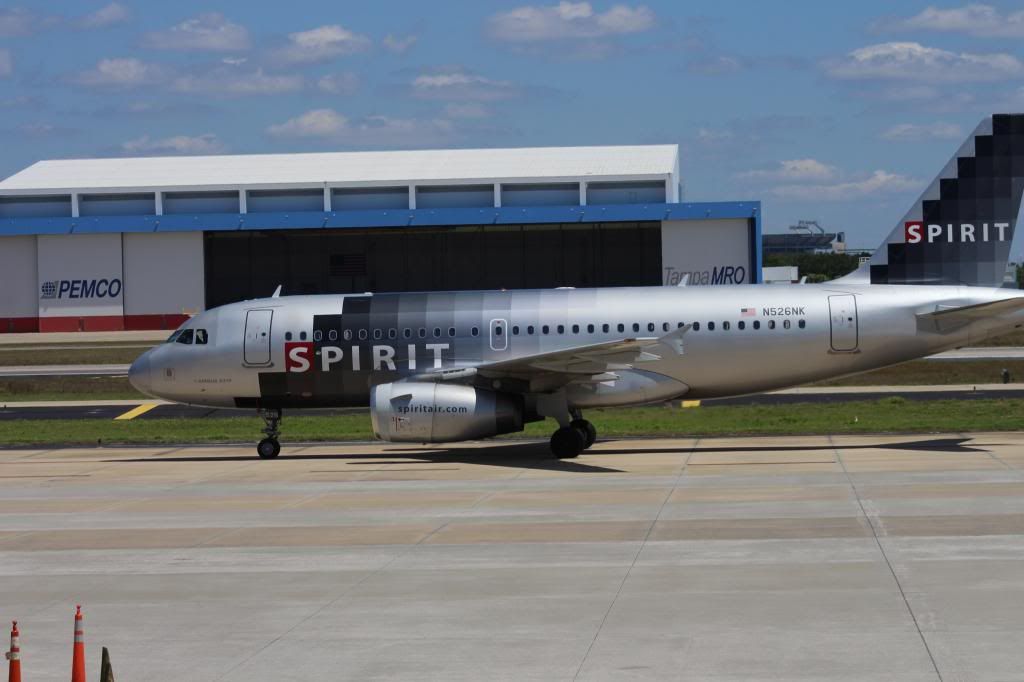 Our aircraft getting ready for the return flight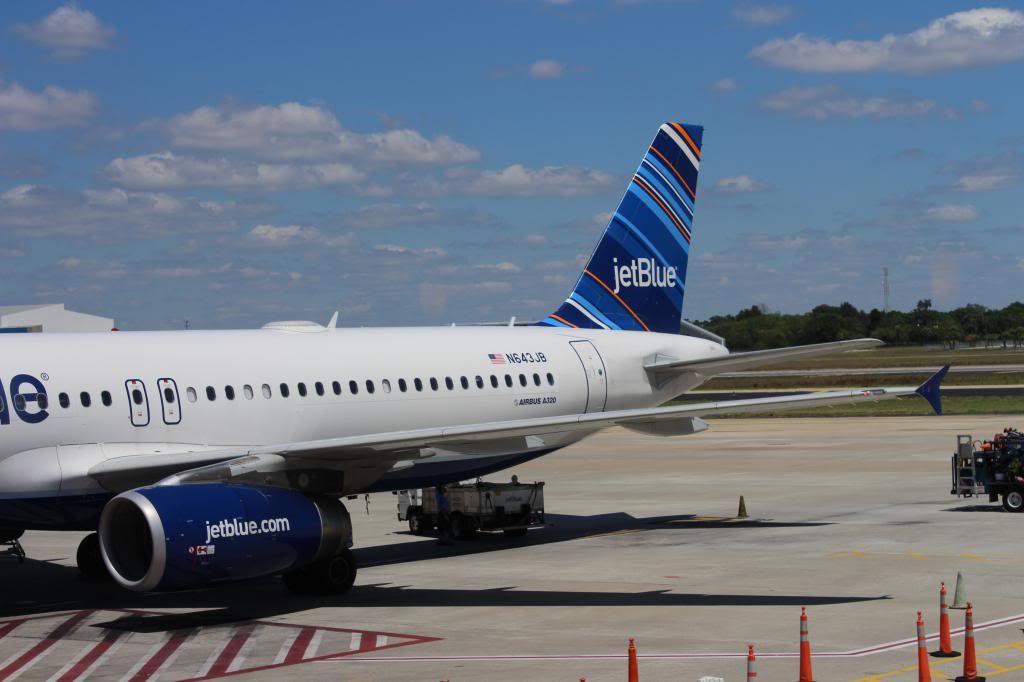 Walk-around in process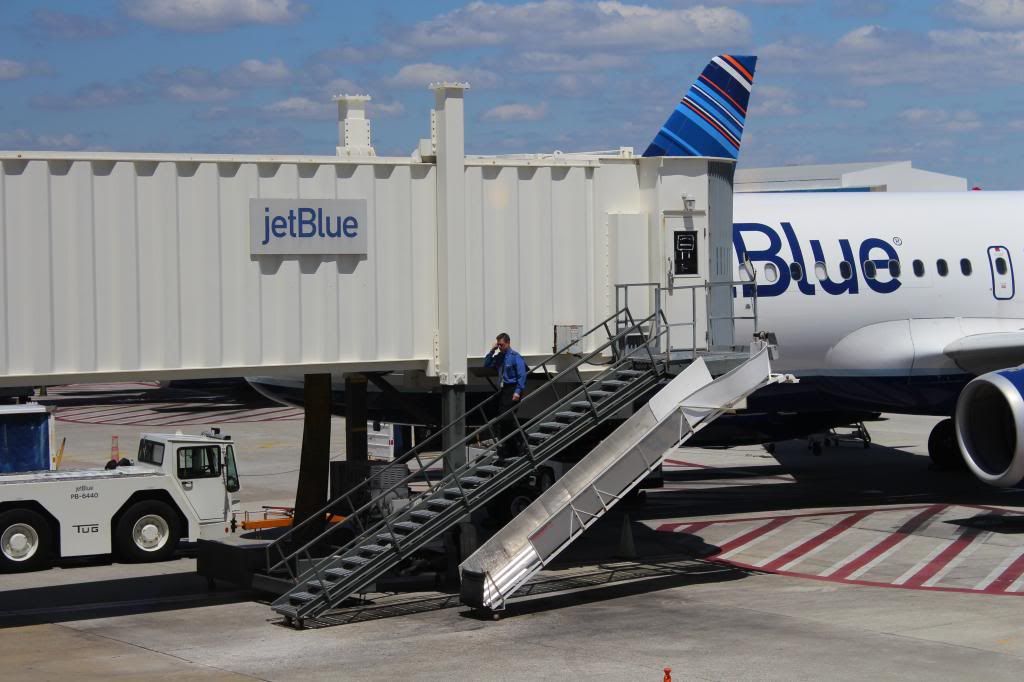 N991AT, another FL 717 flying the ATL "shuttle"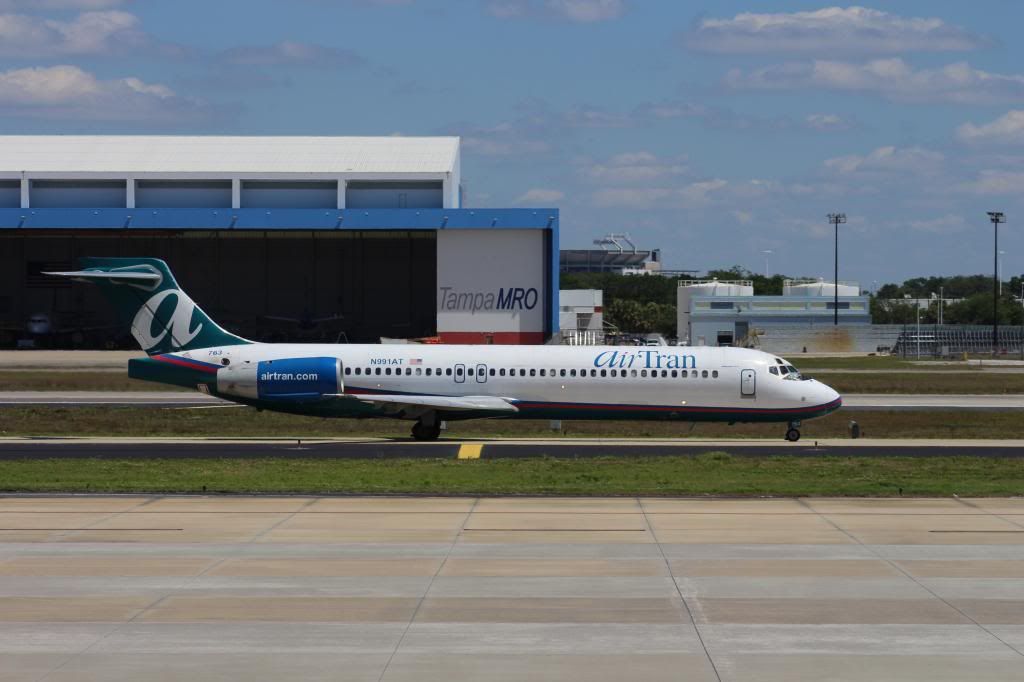 My name is Blue…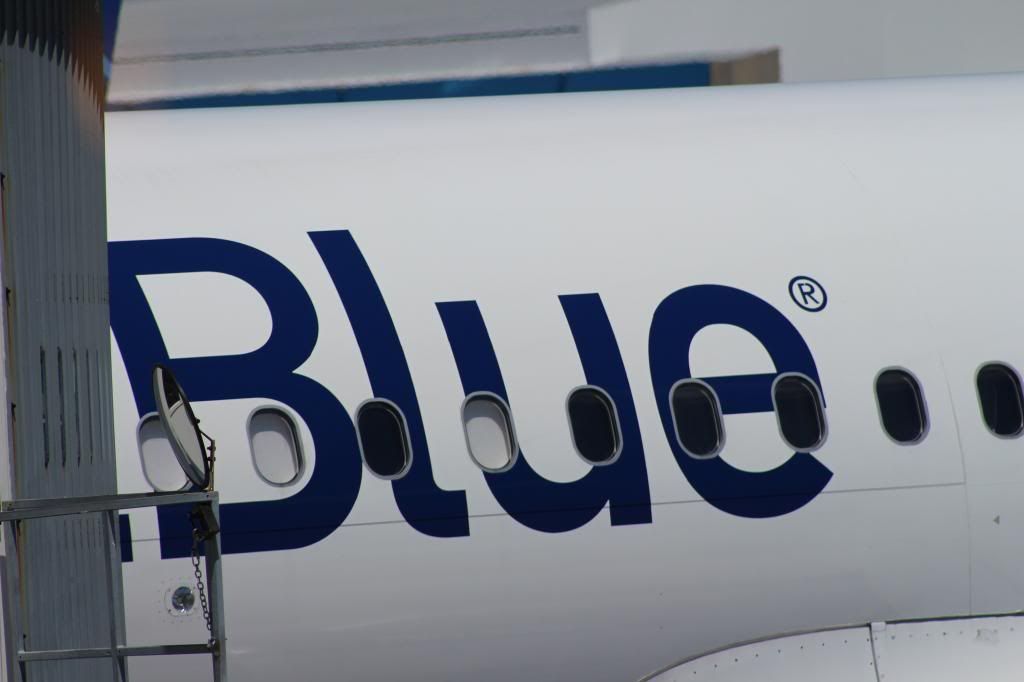 …jetBlue
You can clearly see the heathaze in this photo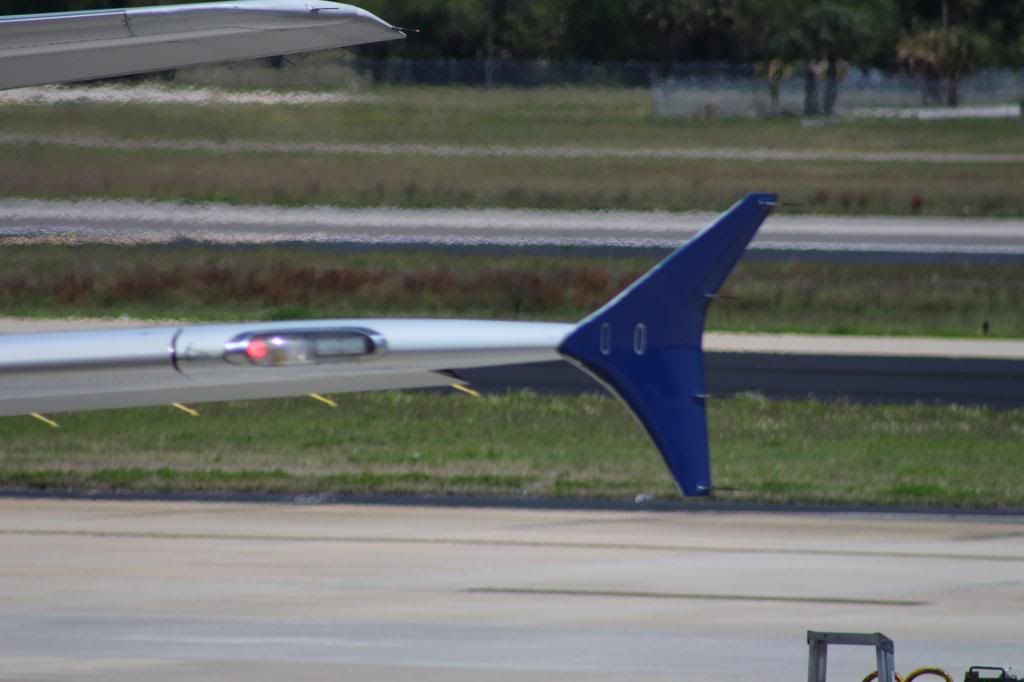 Still performing the walk around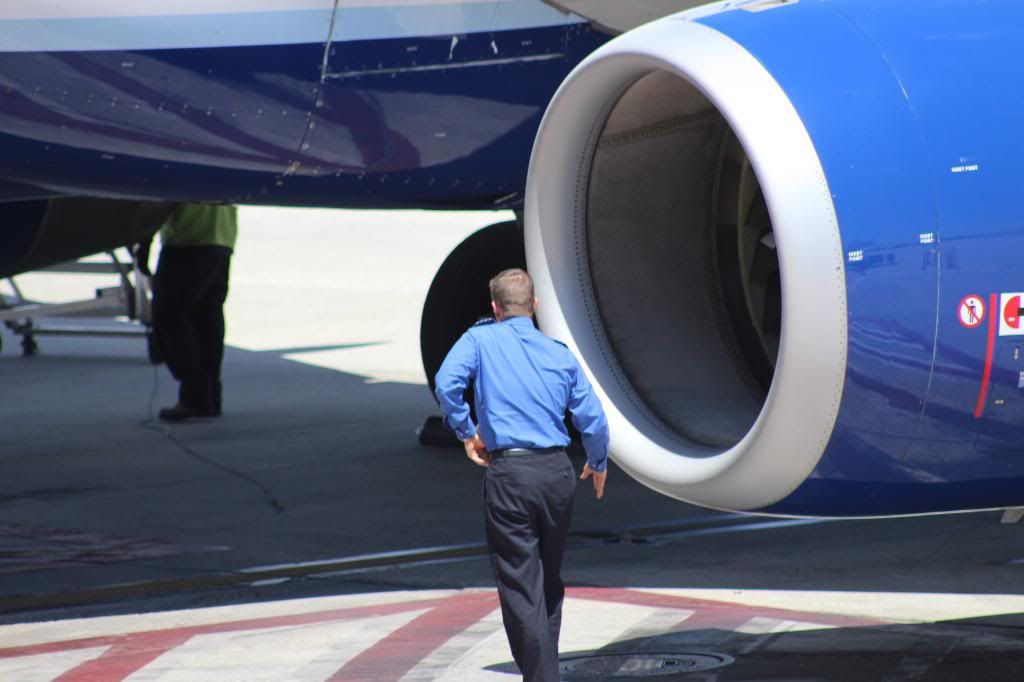 Everything's fine!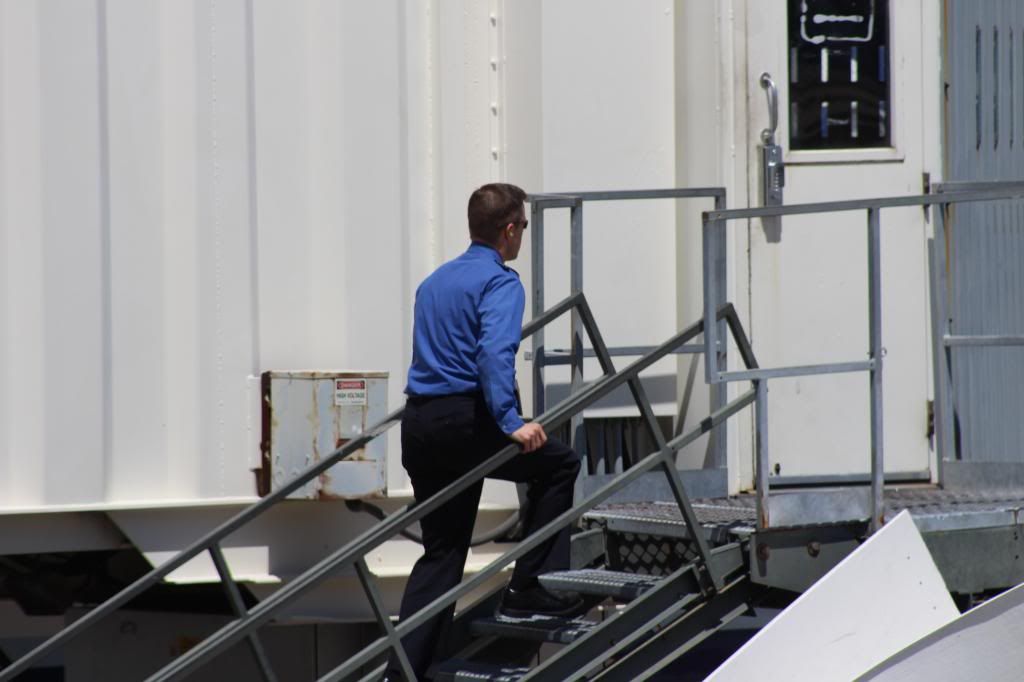 N991AT rocketing off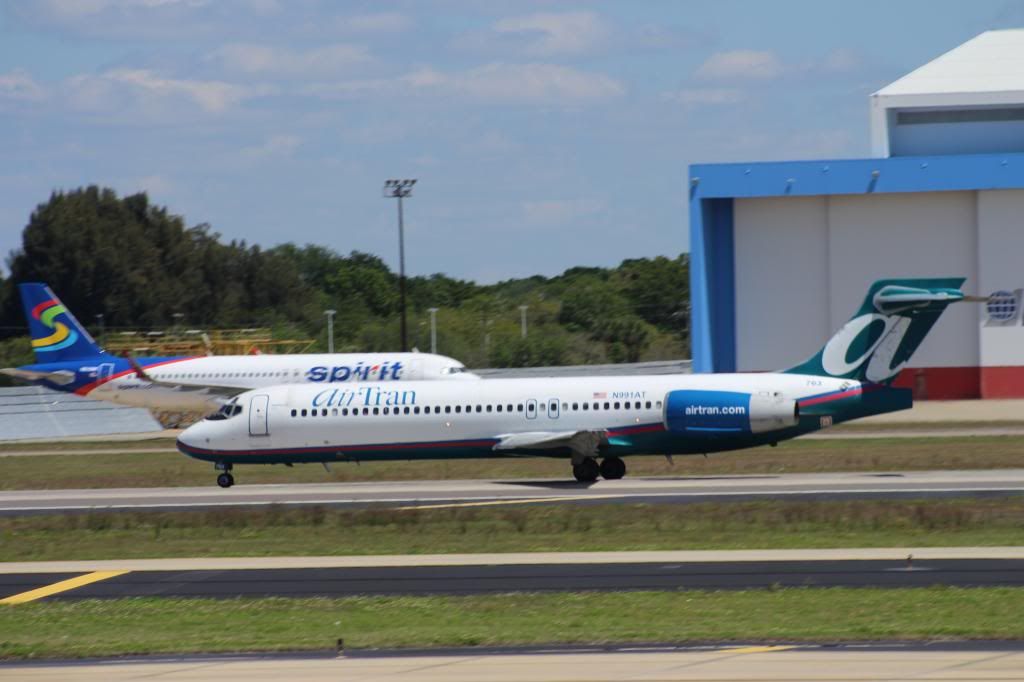 N707SA, yet another clean-like-it's-brandnew looking aircraft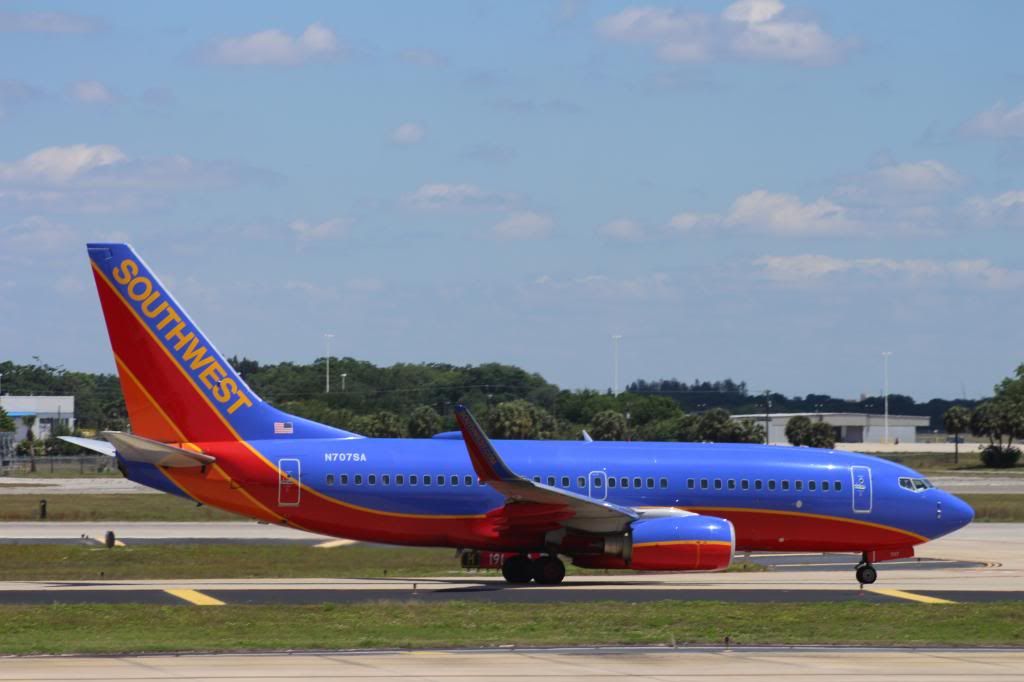 Soon thereafter boarding was called and we walked over to our gate.
Well hello there! Another angle on N643JB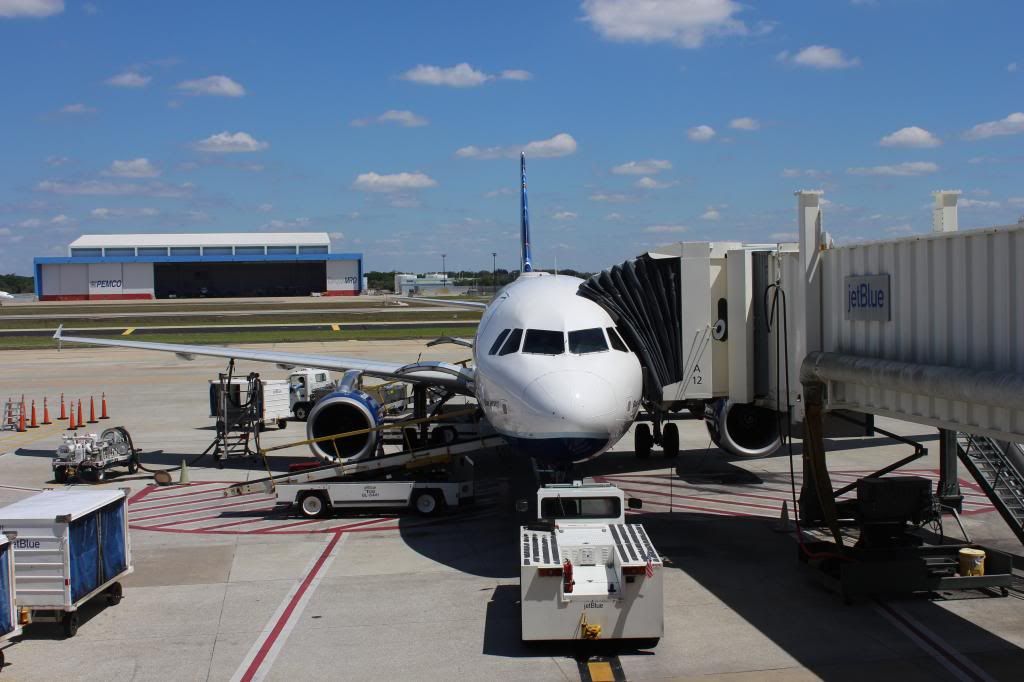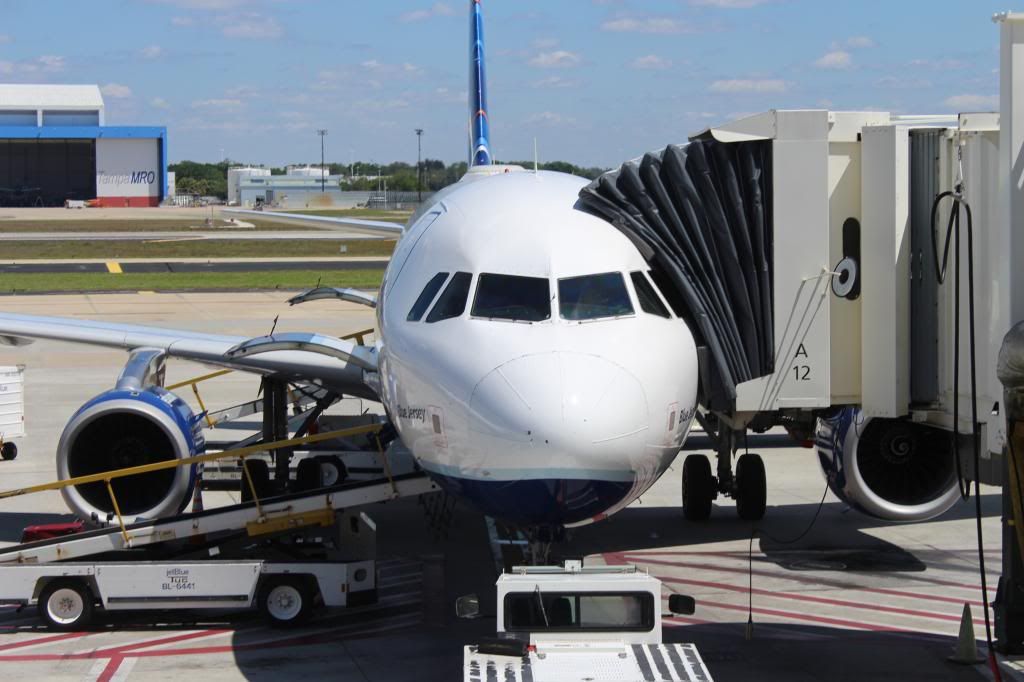 View Large
View Medium


Photo © Ana Lady Spotter
Flight information:
Date:
06. April 2013
Airline:
jetBlue Airways (B6/JBU)
Aircraft:
Airbus A320-200
Registration:
N583JB 'Blue Jersey'
Flight number:
B6 446
From:
Tampa International Airport (TPA/KTPA)
To:
Boston Logan International Airport (BOS/KBOS)
Runway at origin:
RWY 19L
Runway at destination:
RWY 15R
Sched/Act departure:
14:40/14:50
Sched/Act arrival:
17:44/17:35
Blocked time:
03:04 hrs
Flight time gate to gate:
02:45 hrs
Flight time RWY to RWY:
02:35 hrs
Seat & Class:
7F (Economy, Y)
Aircraft information:
Airbus A320-232 N643JB
S/N 2871
First flight 07.08.2006
Delivered new to jetBlue 08.09.2006
6.6 years old at time of flight
Currently 128 A320s are active in the airline's fleet
Personal information:
My 246th flight, 3rd in 2013
My 21st flight on B6, 18th on B6 320
My 27th flight on 32S, 21st flight on A320, 1st on N643JB
Former appearances:
I love the B6 seats, they're perfect for the type of flights I fly with them (2-4 hrs). Thick leather, nice IFEs and airy cabin. Only downside is the terrible in-flight map but as I often watch shows or sport games instead of the air show I don't mind it that much (don't flame me for this PH!
)
Me and my brother were in 7DF with 7E vacant. Always nice to have an open seat next to you.
View outside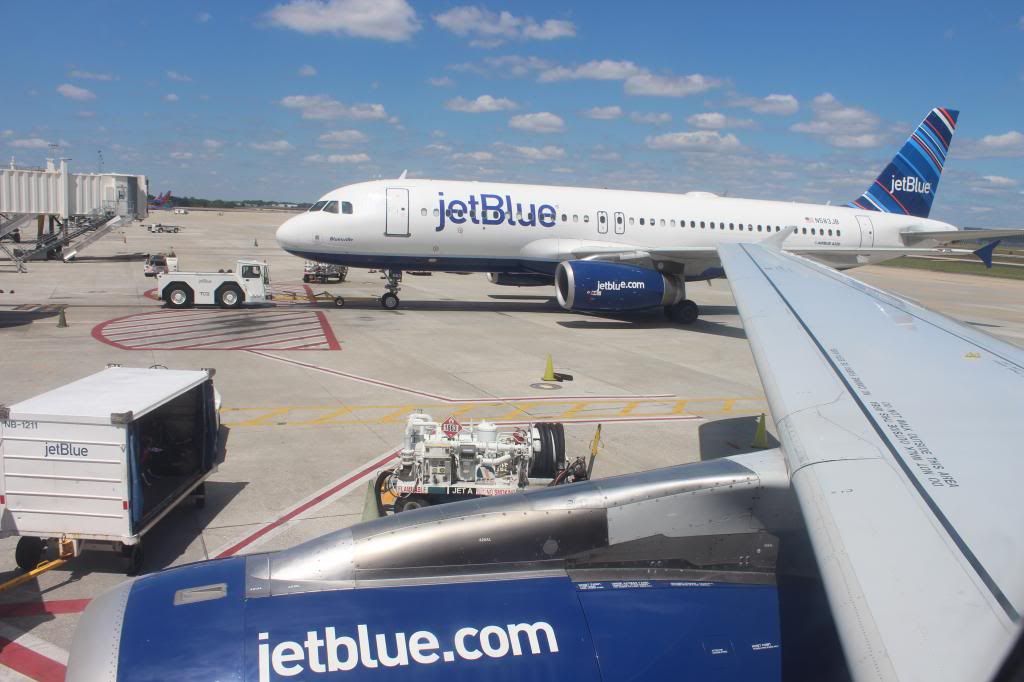 Our identical neighbor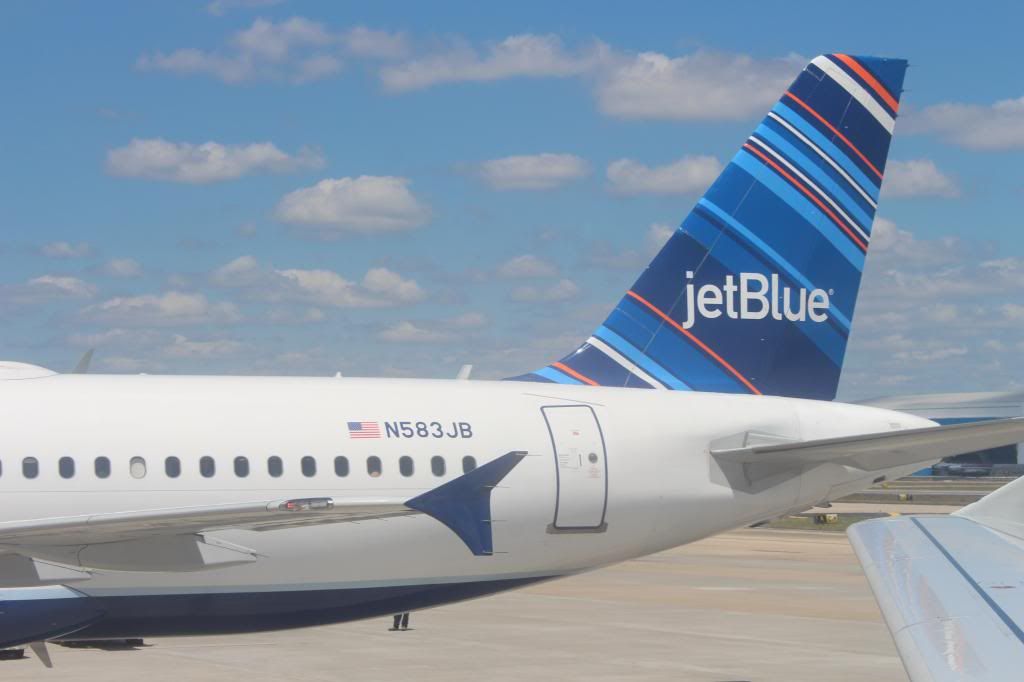 Bluesville pushing back for DCA.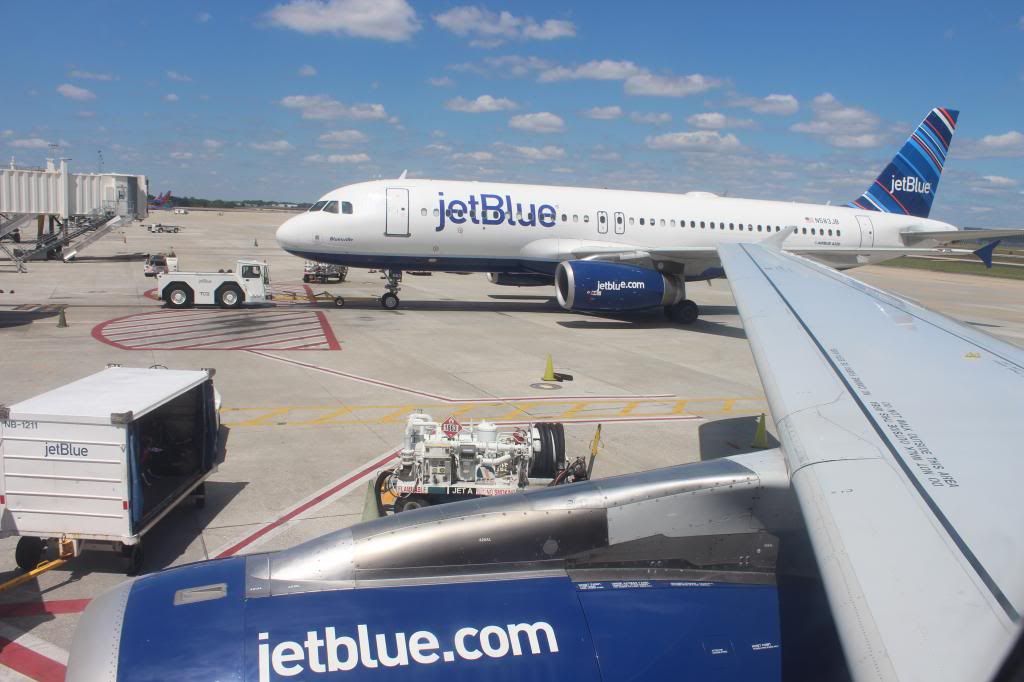 Now our next neighbors (to the right at least) are some WN 737s at another concourse.
The A320 looks kinda cute head-on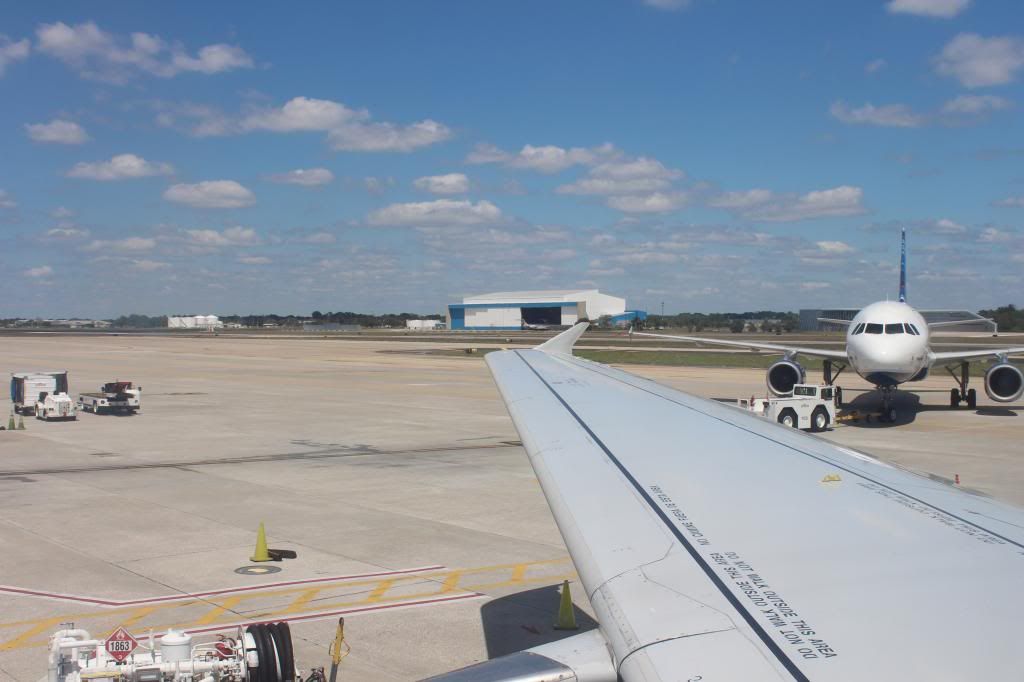 Bye Bluesville, see you later!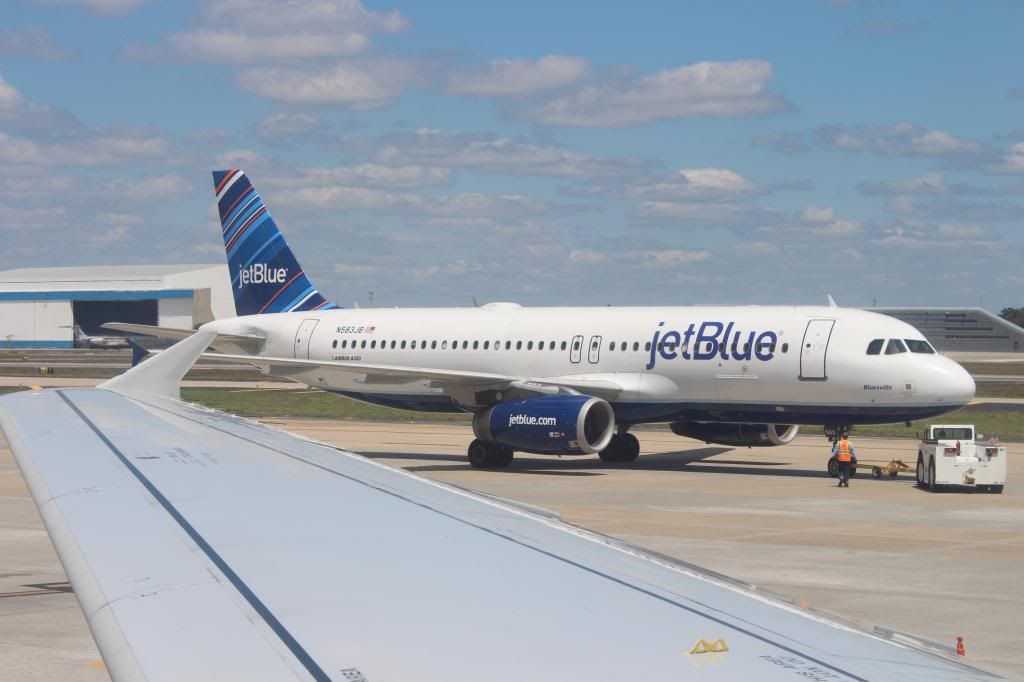 Some ads were playing as boarding processed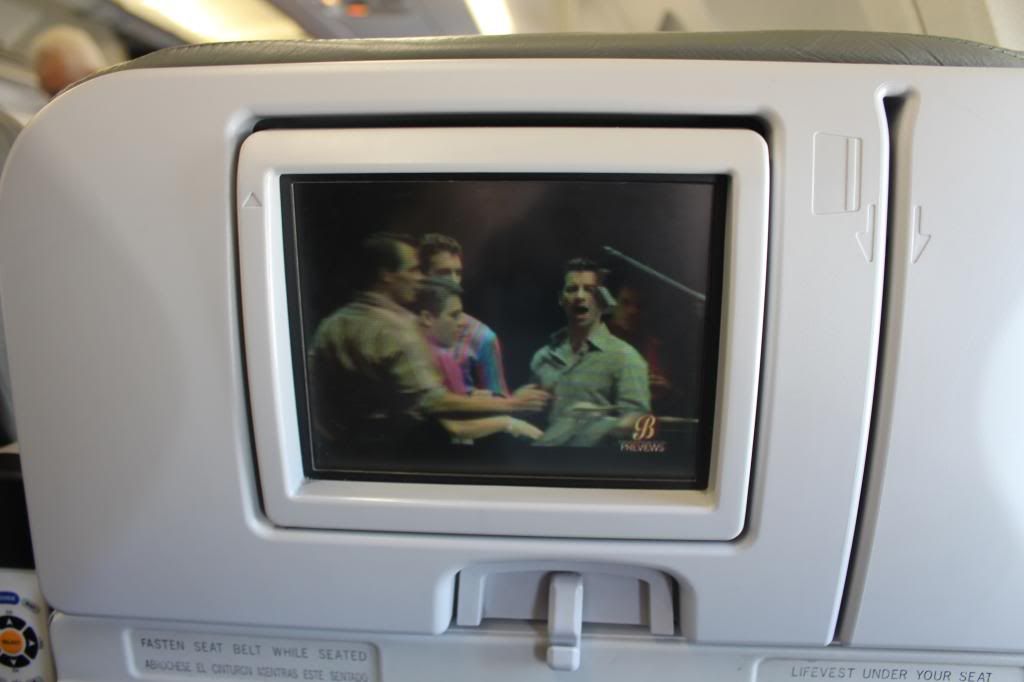 Spirit arriving next to us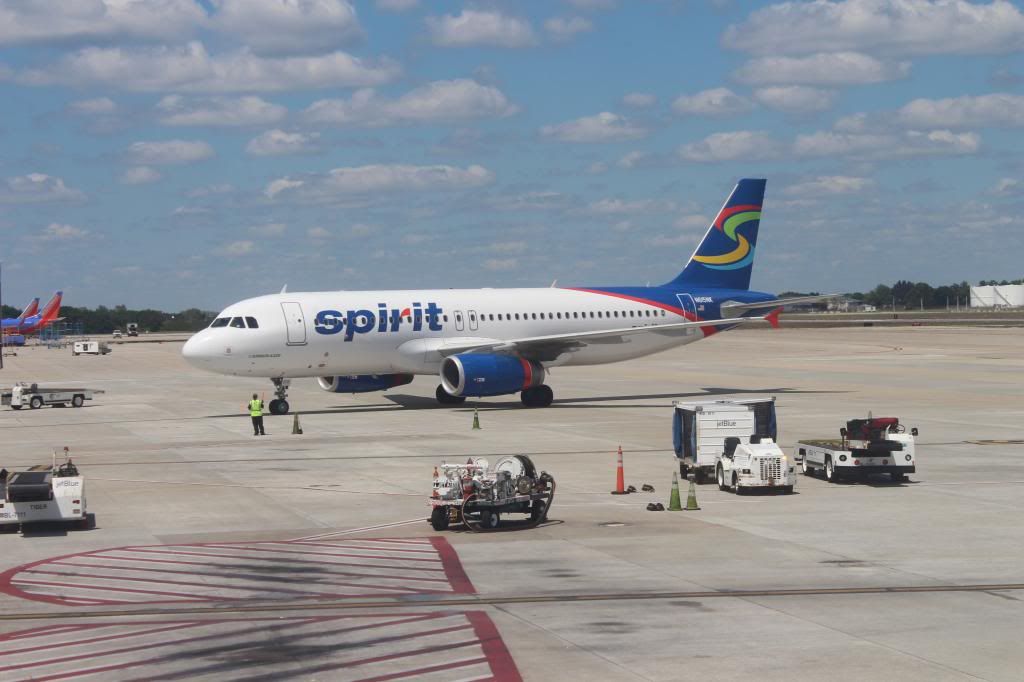 Yet another 717 of AirTran, keep 'em coming!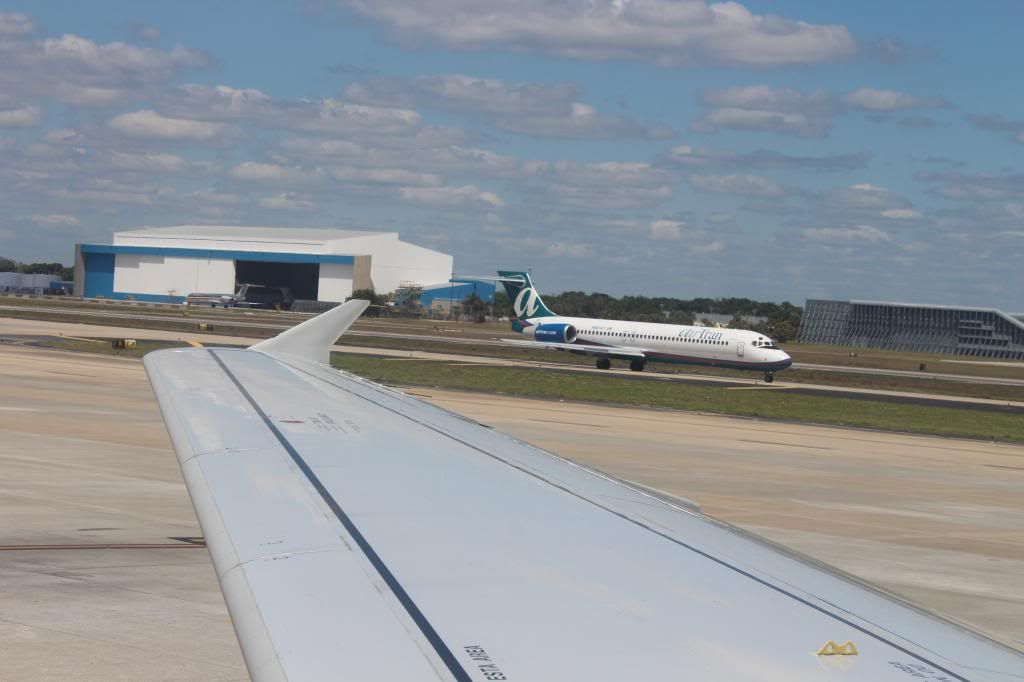 Pushback!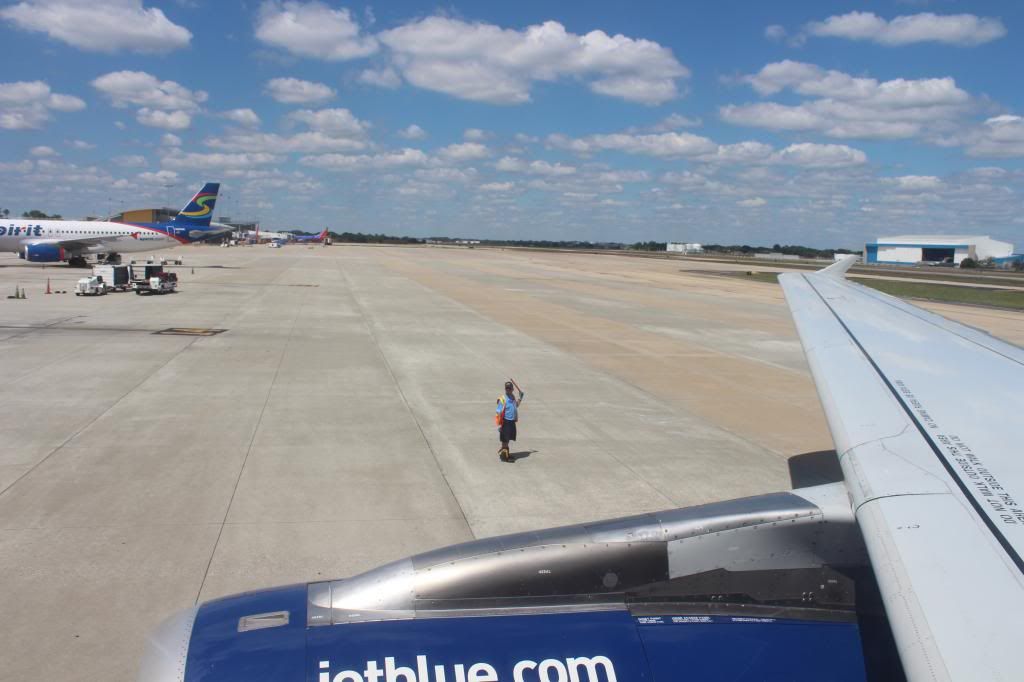 Pushback complete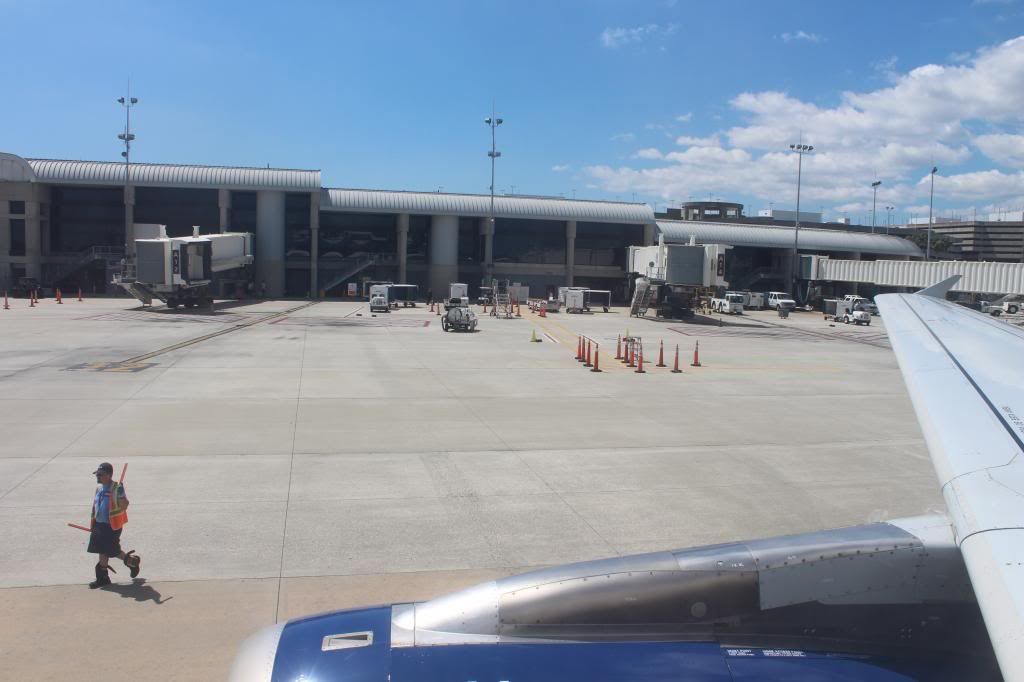 Our aircraft reflecting in the engine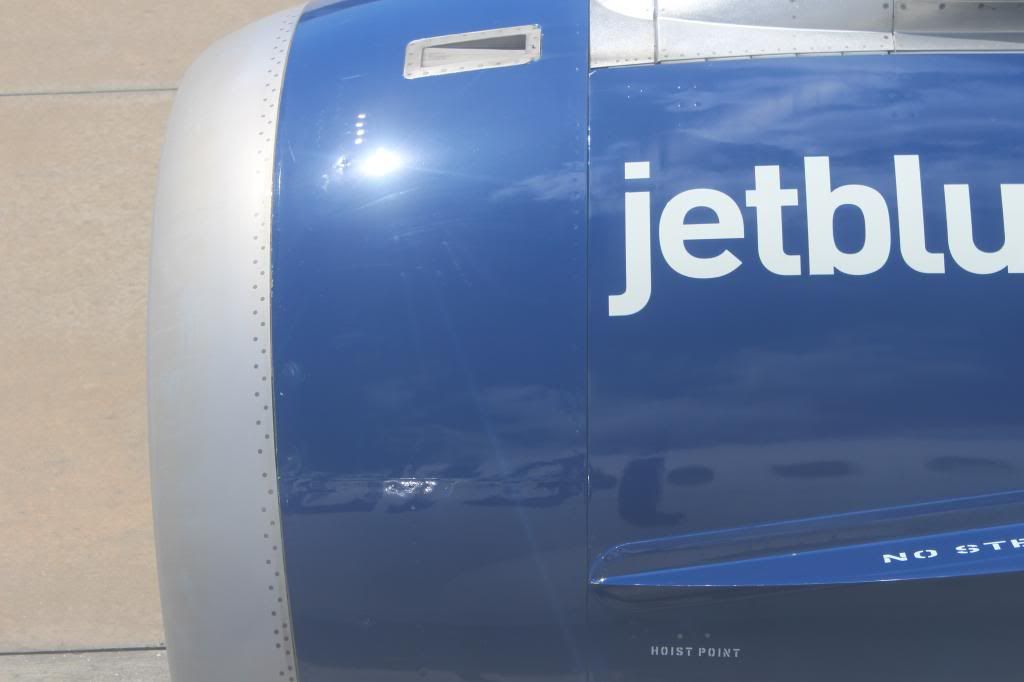 Flaps down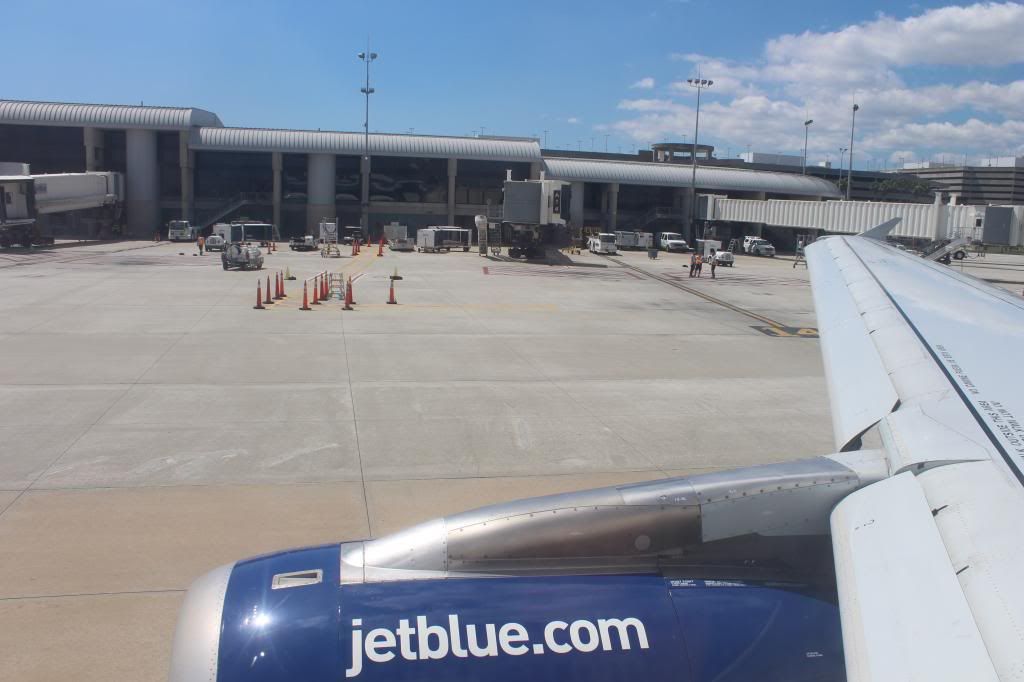 Our aircraft's reflection kind of looks like an abstract painting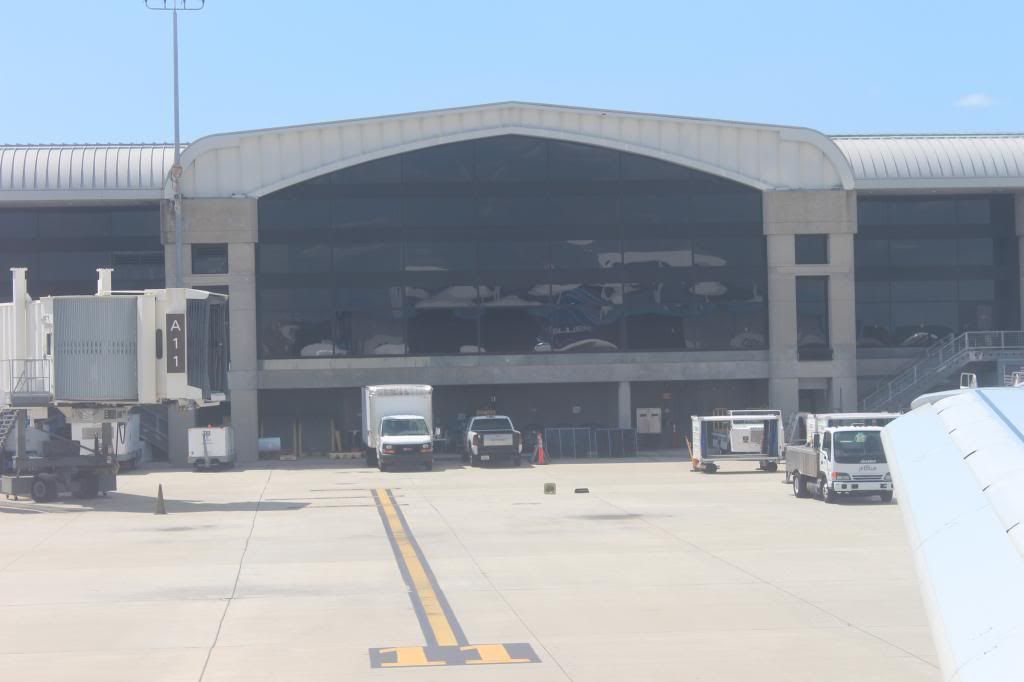 Encountering a company aircraft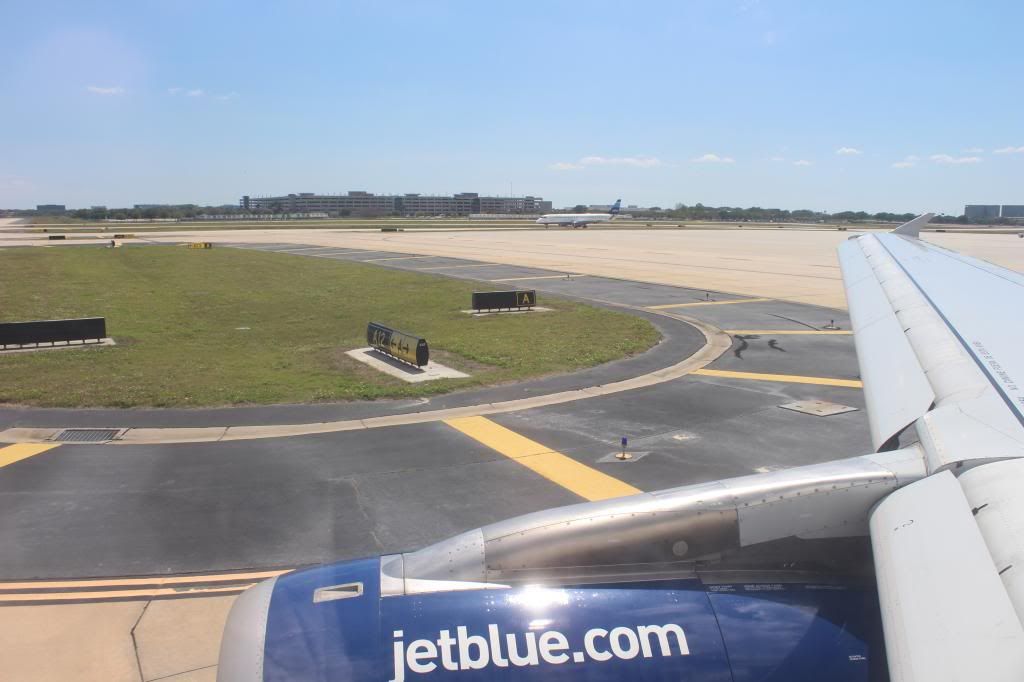 UA tails with the BA 777 just visible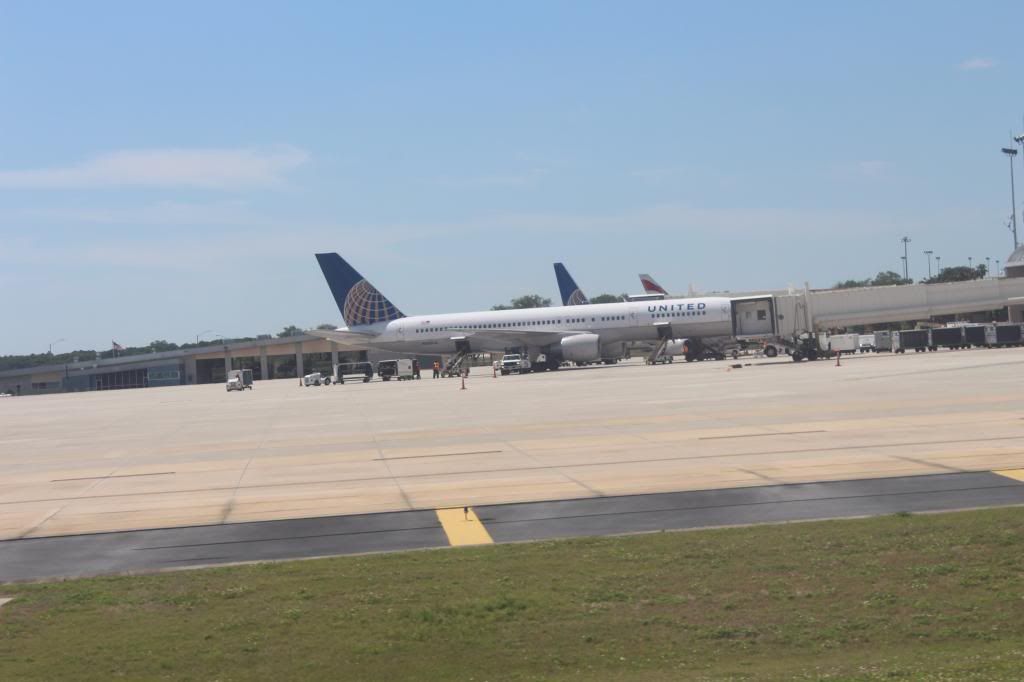 N216JB 'Blue Getaways'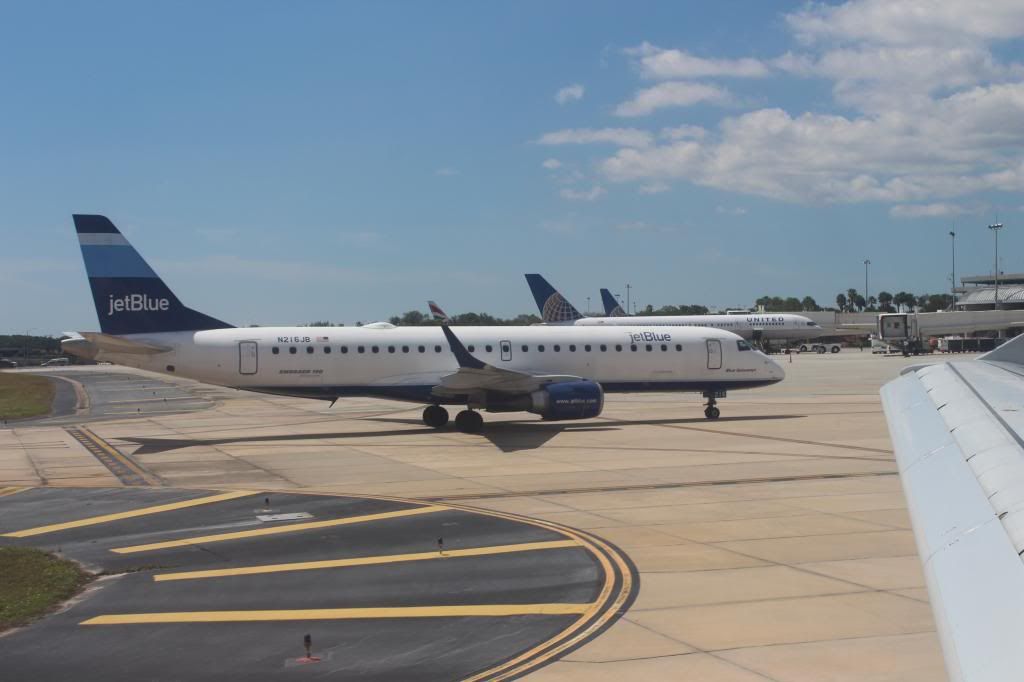 BA tail in the distance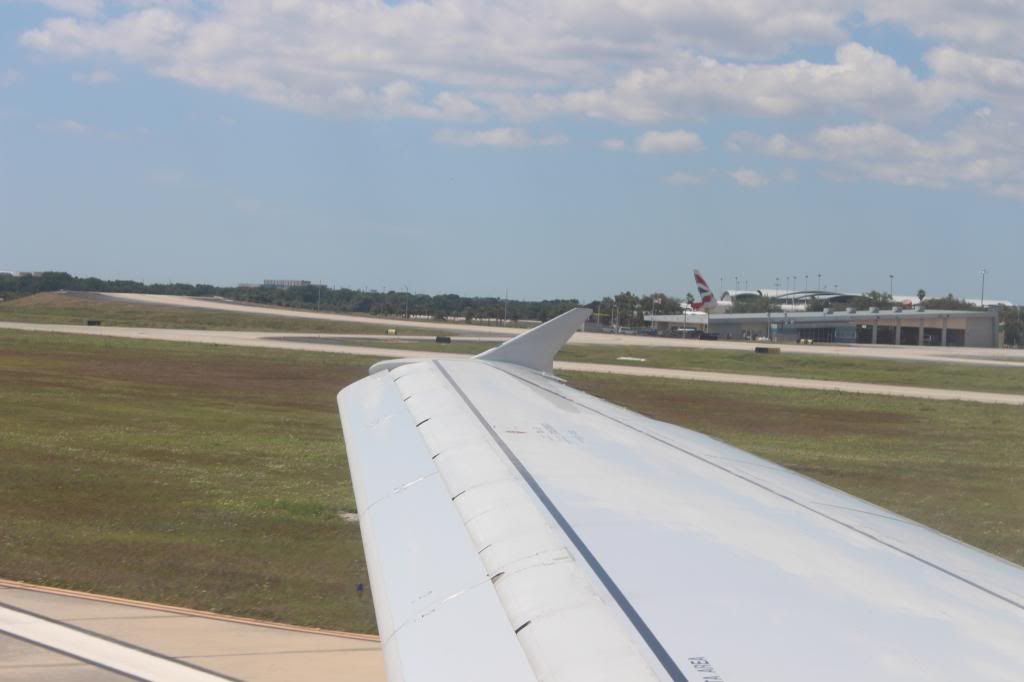 Crossing another runway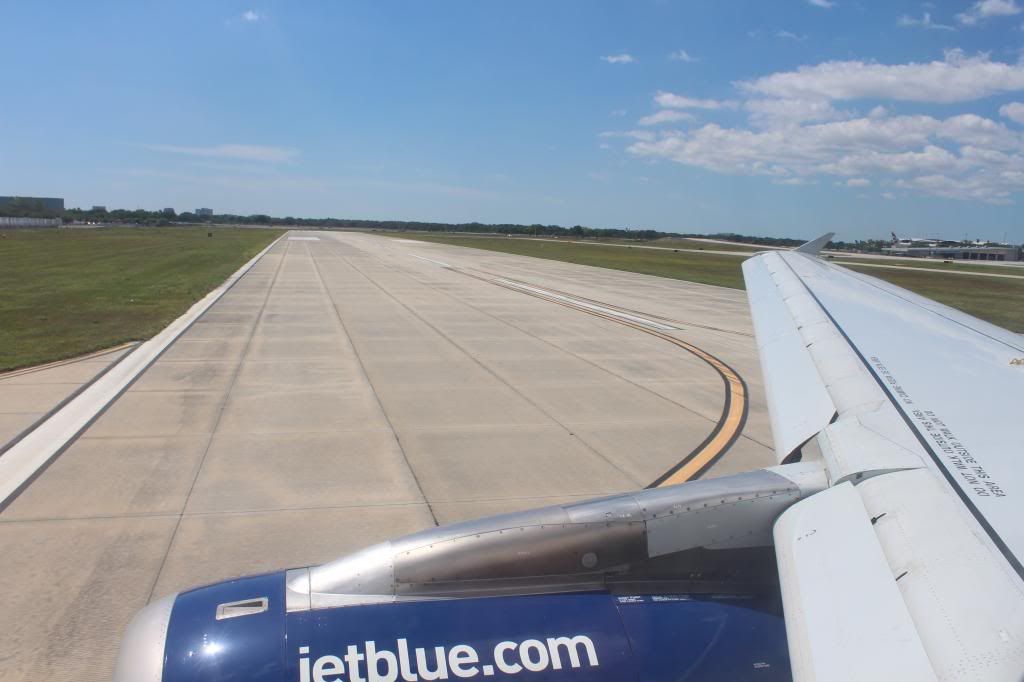 That car park is a pretty good spotting location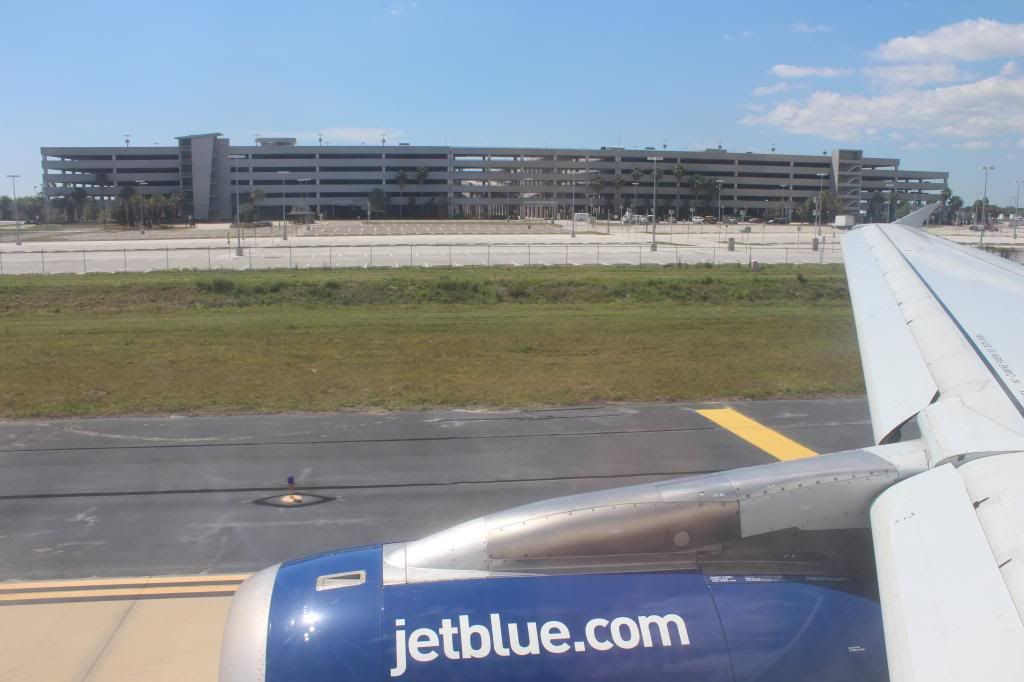 Soon enough we turned onto the runway and went for a rolling takeoff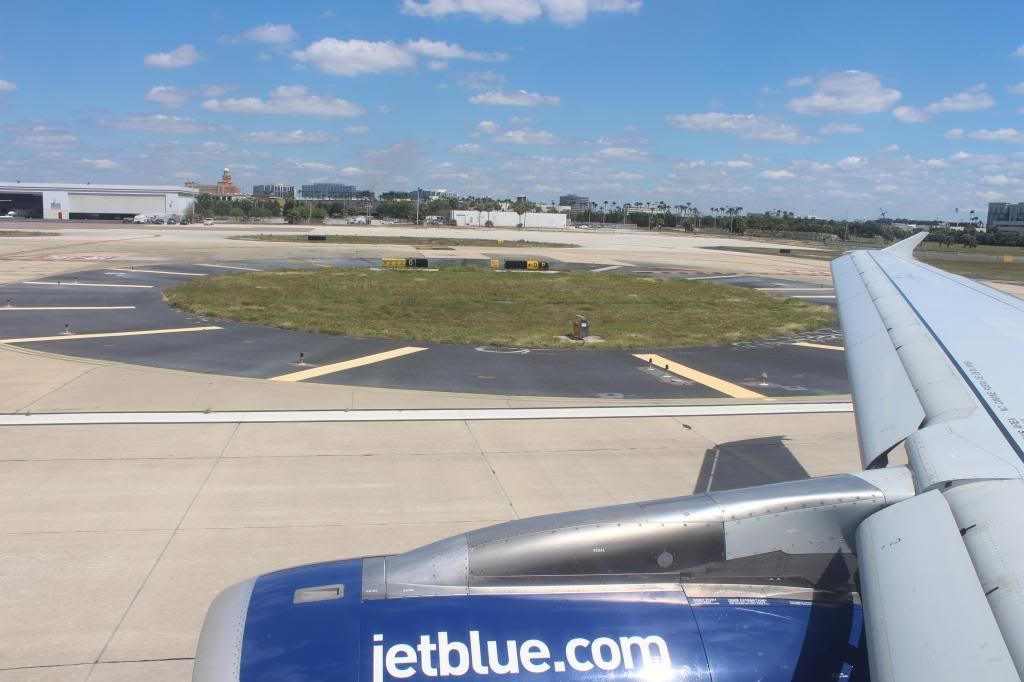 Passing the biz jet ramp
Piano keys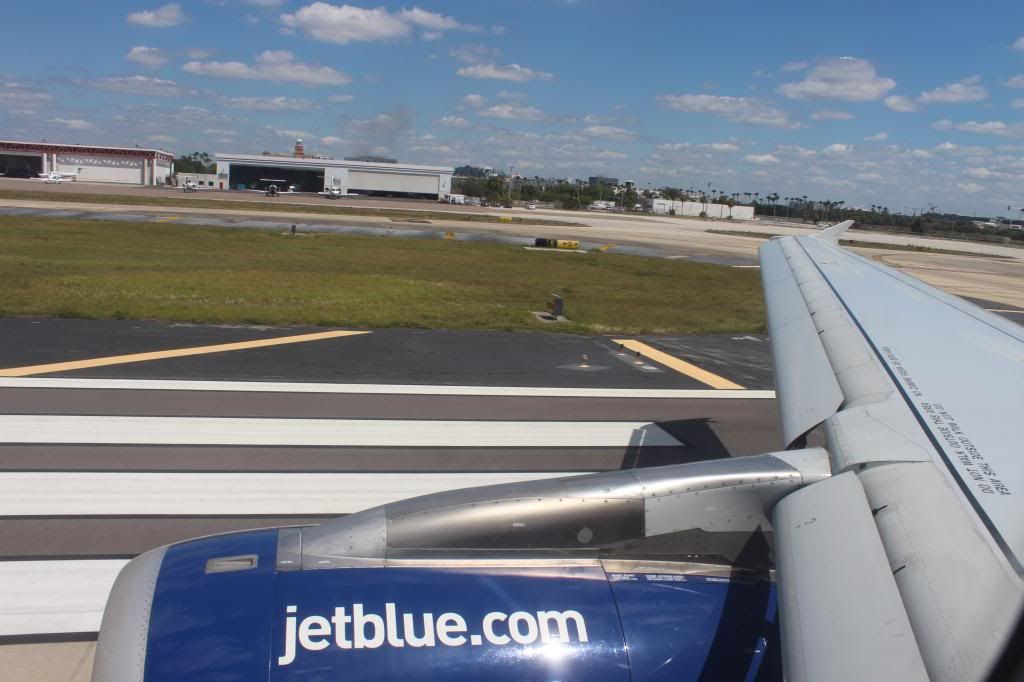 Liftoff right by the Spirit 32W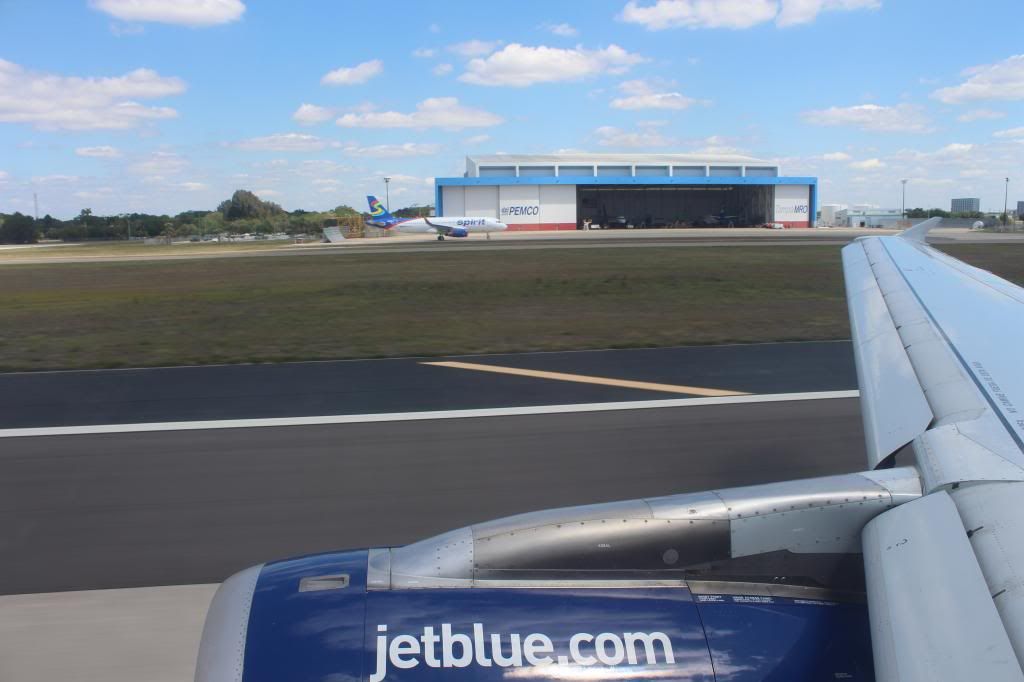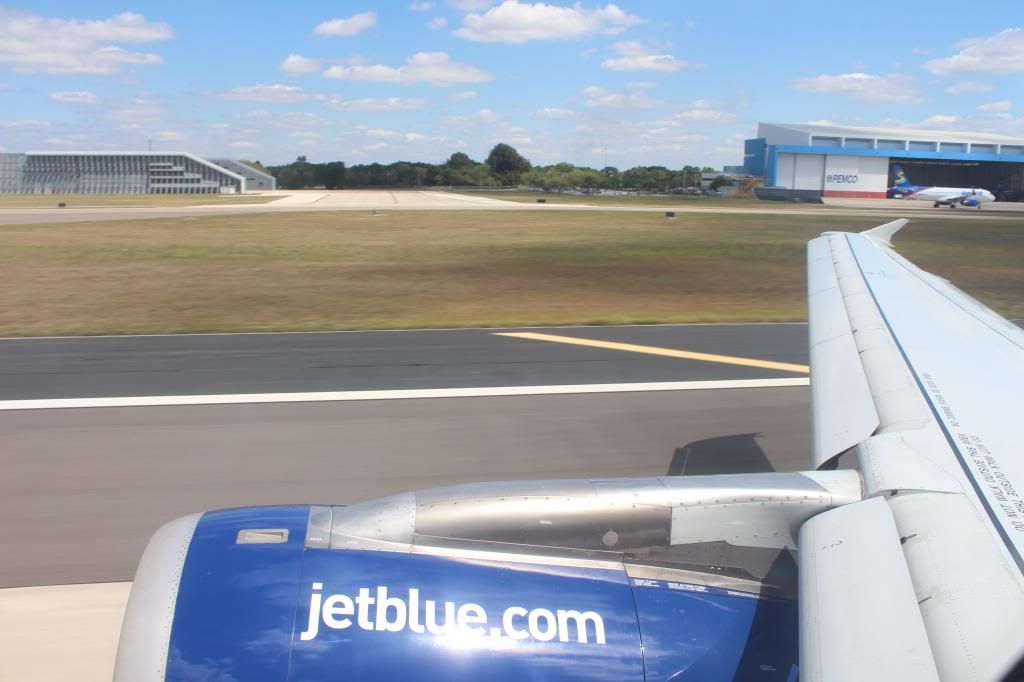 Nice looking silver bullet mad dogs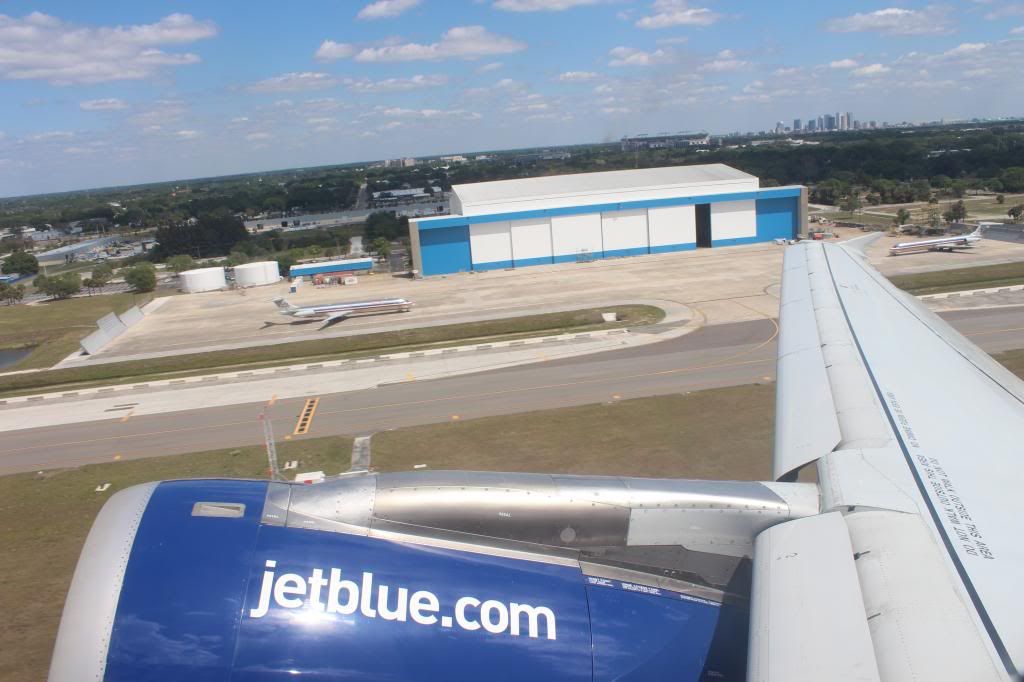 Downtown Tampa in the lower right corner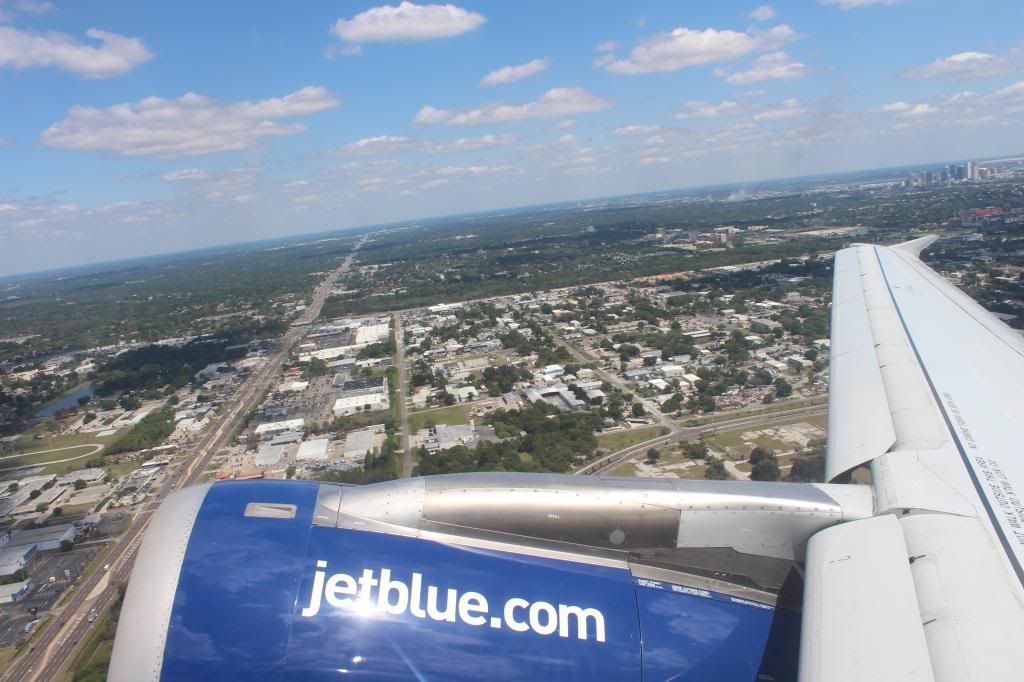 Typical Florida suburbs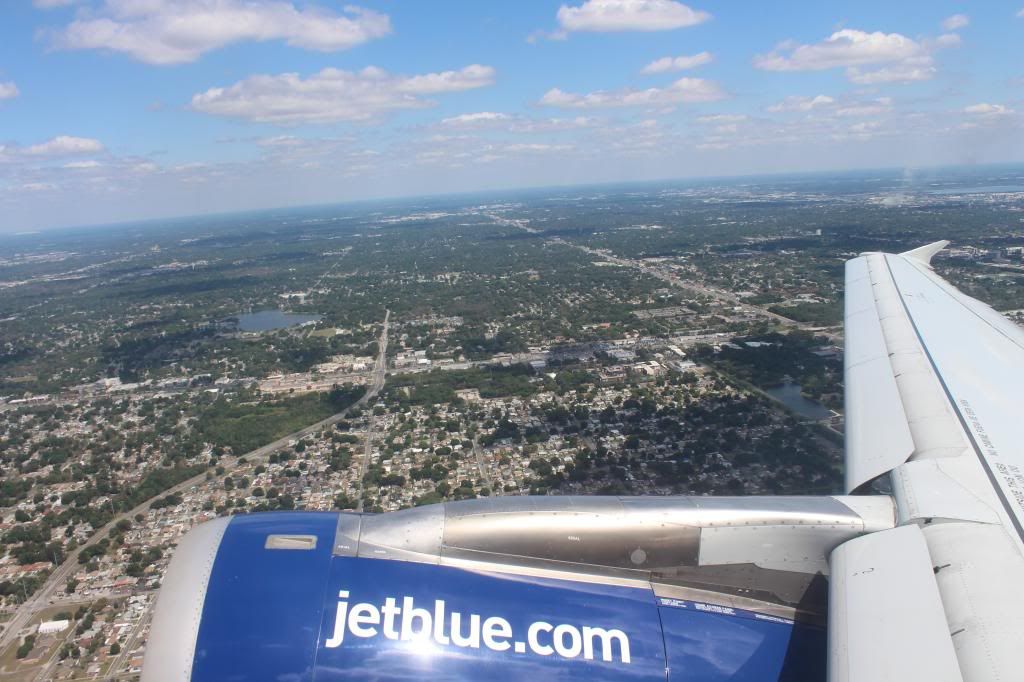 Levelling off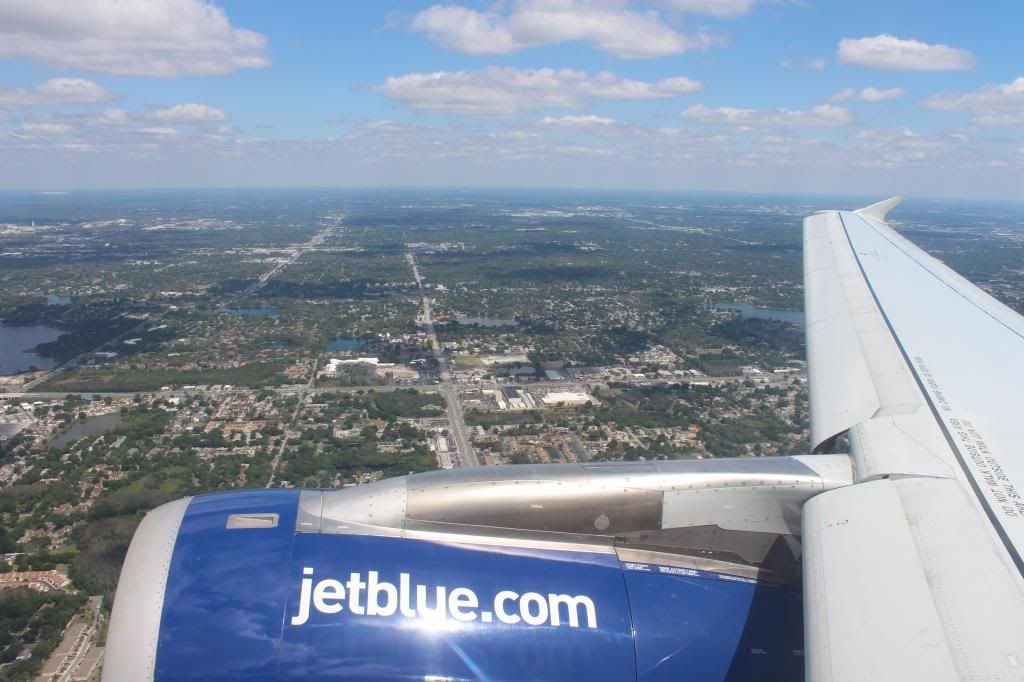 Above the clouds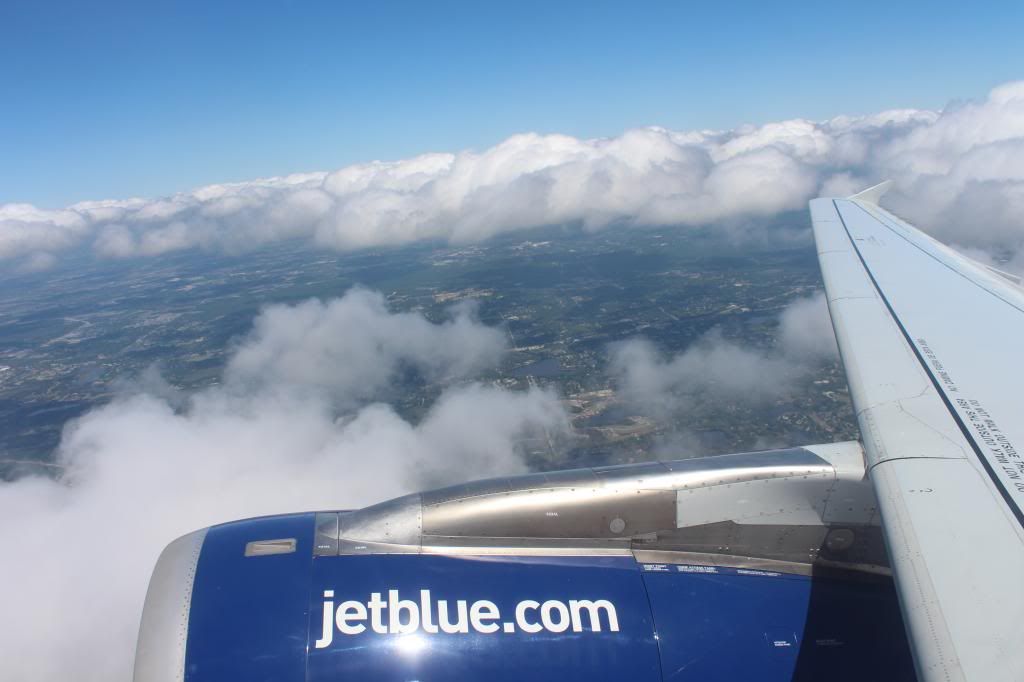 Not sure what airport this is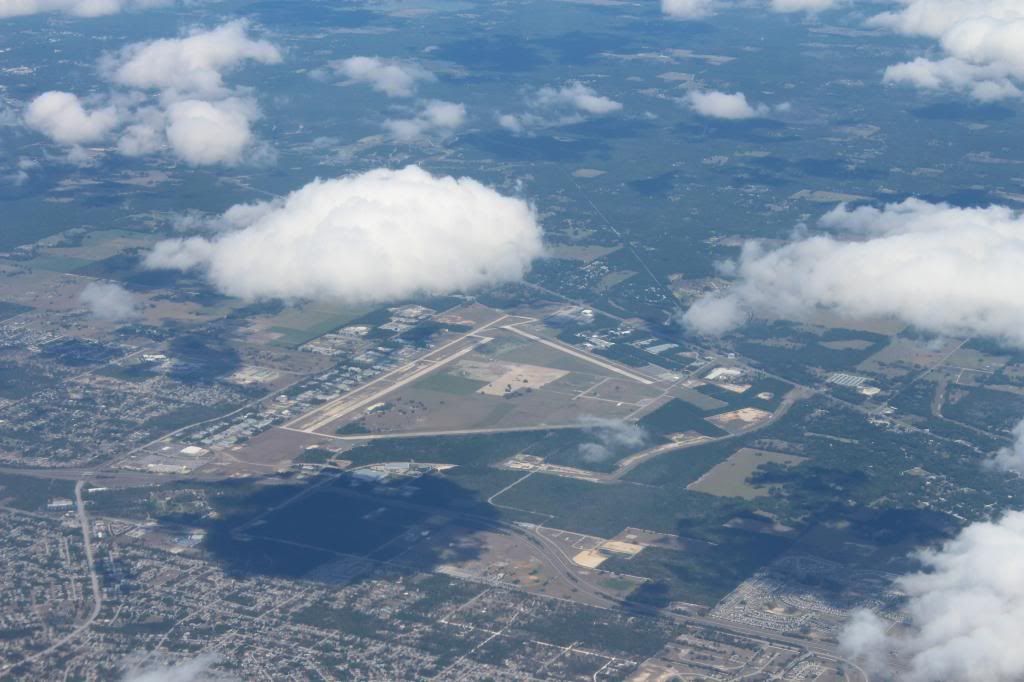 Blue skies, the world sure is a beautiful place from above!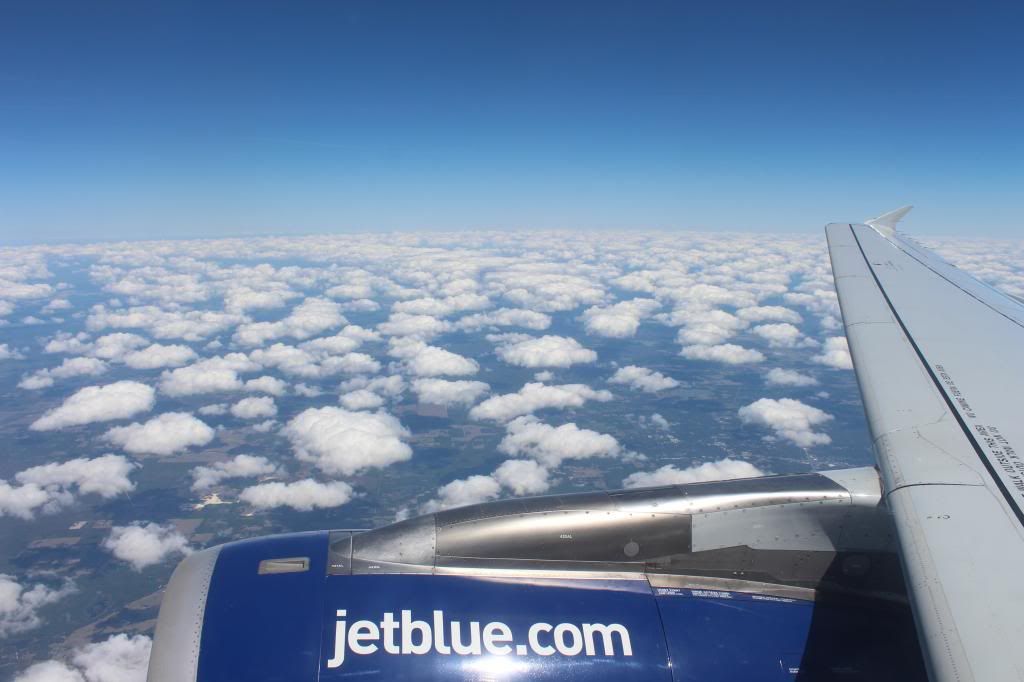 Watching PSG play against Stade Rennais in Ligue 1. Trivia question: Whose world-known foot is that kicking the ball?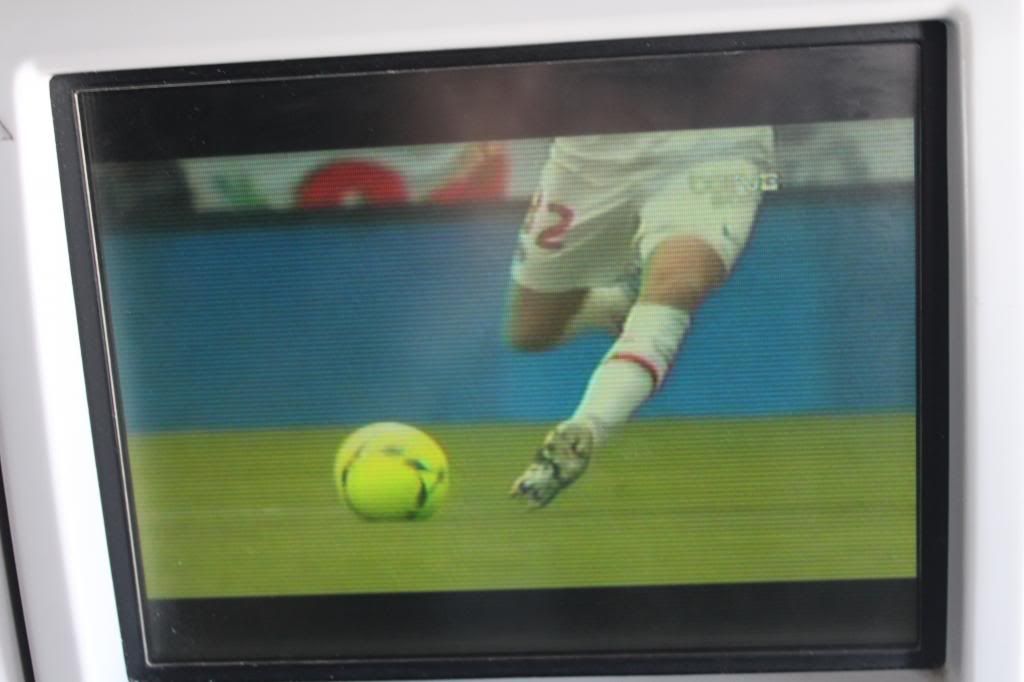 Legroom is ok
Passing Jacksonville – not the best airshow out there as I mentioned earlier.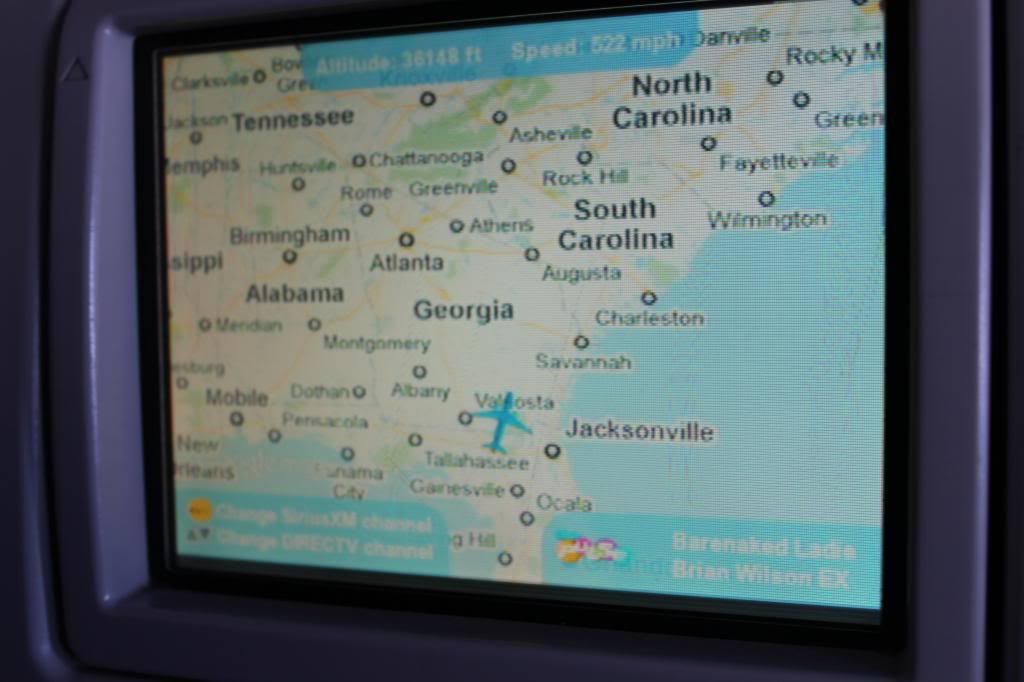 Around an hour into the flight drinks and snacks were served. I had some delicious Popcorners and a Coke while my brother had the signature Terra Blue chips and some Sprite.
I think this is Savannah Airport, correct me if I'm wrong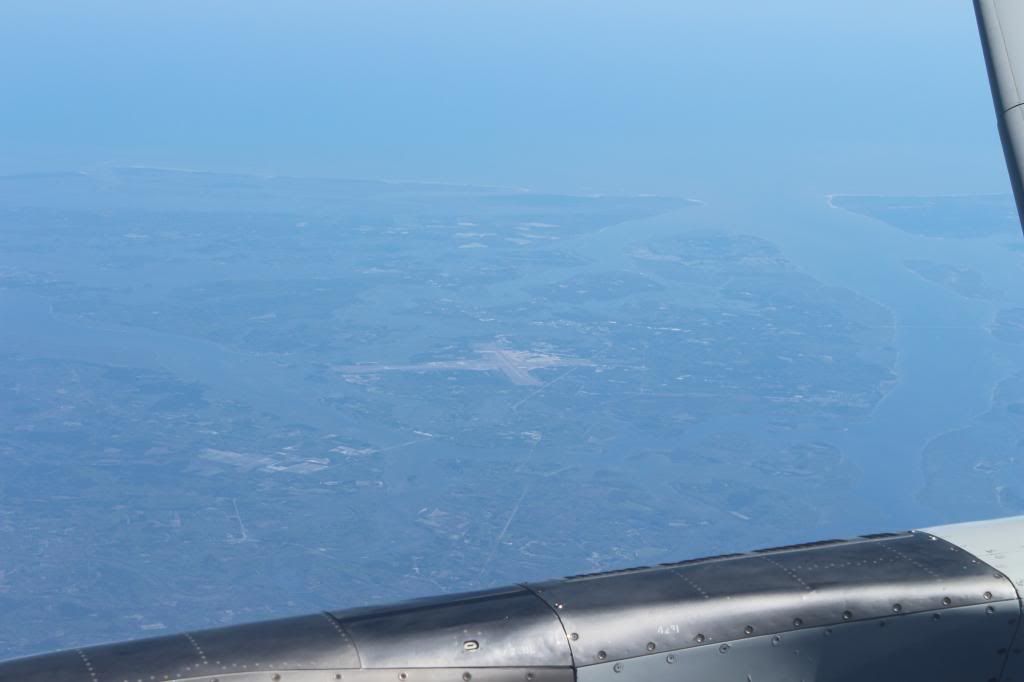 Small airport in countryside Georgia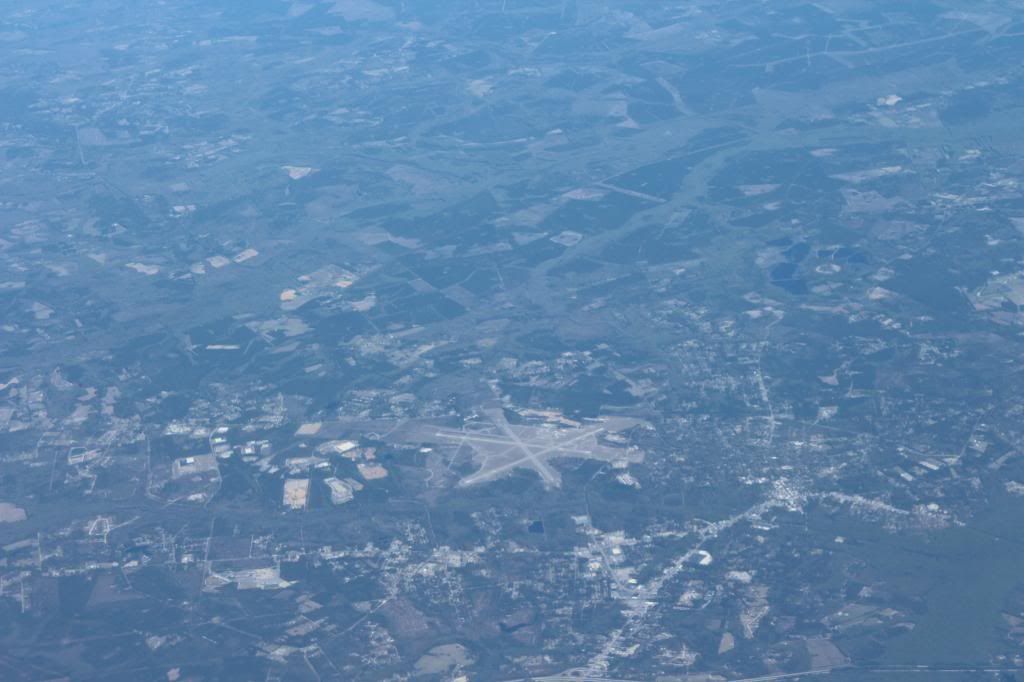 Yep, it's an A320 (not that I wasn't sure before)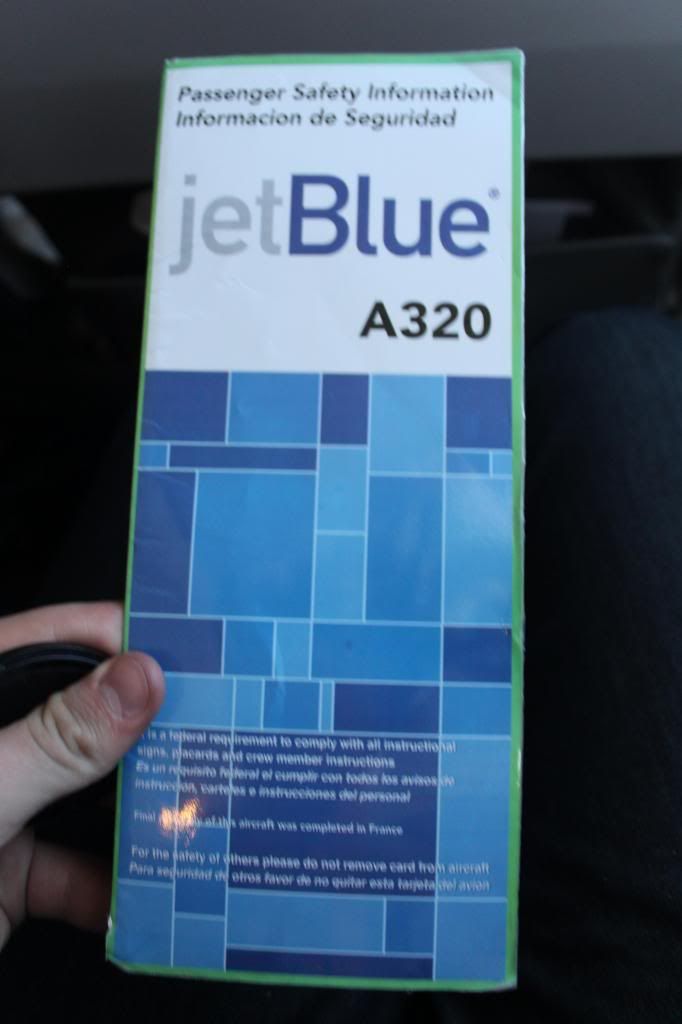 Following the Atlantic coast tightly, we did it the whole way north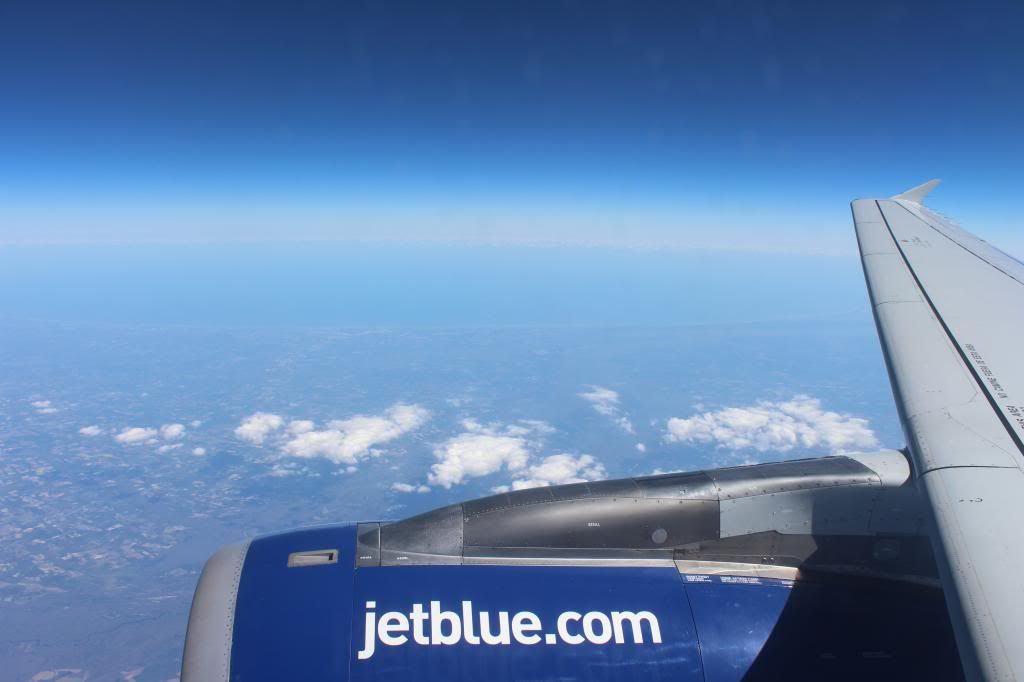 Clear skies!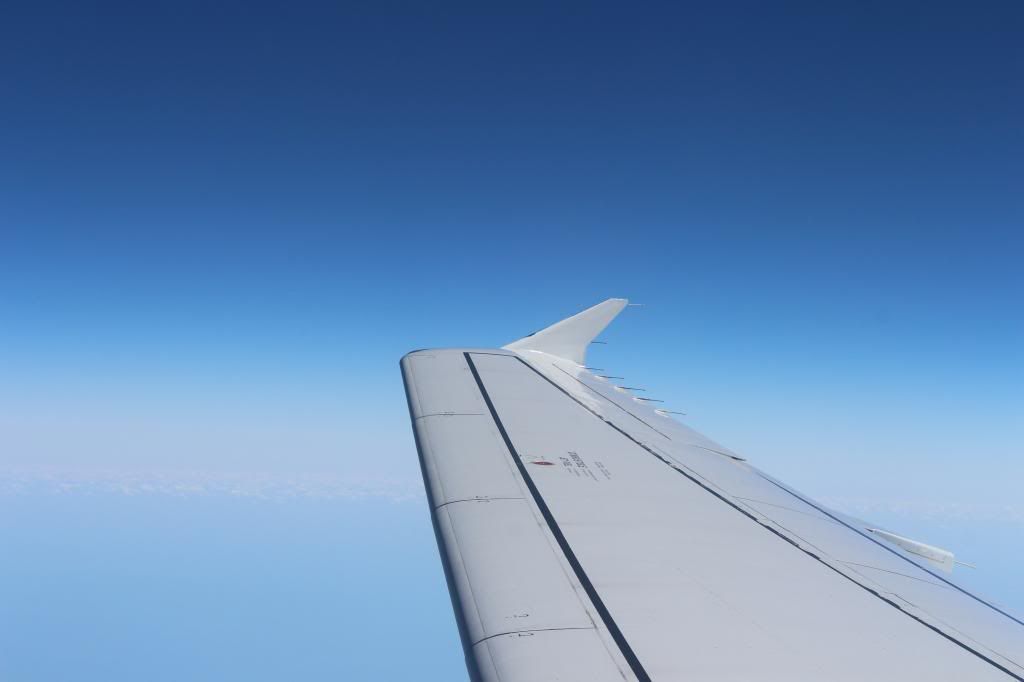 I'm pretty sure this is Charleston, SC
Nothing compares to taking off in an empty 757 with full thrust!