This report is dedicated to legendary trip reporter Lari-Pekka Kero alias Lufthansa747. Rest in peace, my friend.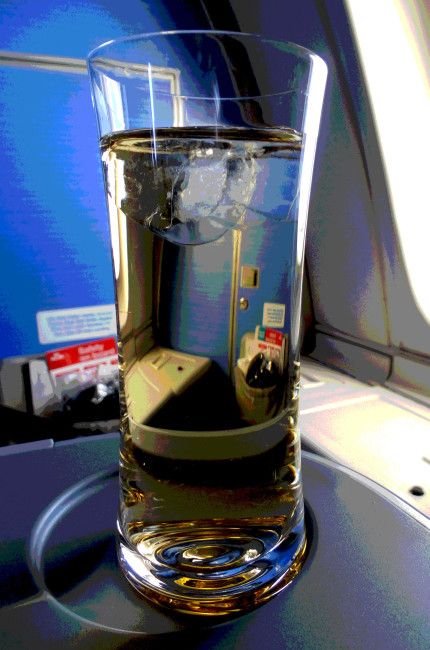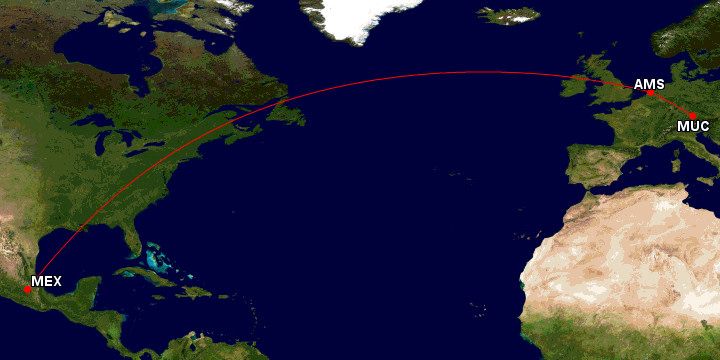 Map generated by the Great Circle Mapper - copyright © Karl L. Swartz
Intro
It's high time to visit California again! That's what I thought in early 2013 and started searching for interesting flight options in mid-March. First of all, I decided to spend some
Flying Blue
miles for a one-way Business Class ticket. Air France's A380 and 777 services to Los Angeles didn't attract me because I had already flown on these birds - and for the same reason I didn't consider numerous other combos. KLM wasn't an option either, mainly due to its outdated Business Class.
However, my attention was then attracted by Air France's service to
Mexico City
, operated by the remaining
Boeing 747-400s
which had recently been equipped with updated (but still angled) Business Class seats ("NEV4"). I hadn't flown on Air France's 747-400 yet and flight times were rather good, too. Unfortunately, seat availability was rather bad in the beginning and on most days one could only get on the second daily CDG-MEX flight, operated by an AeroMexico 767-300ER (leaving before midnight, arriving before 06:00 in the morning). Neither did I want to fly on that particular bird with its outdated product, nor did I want to spend 12 hours on a night flight.
Finally, availability improved and I was able to get a seat on the Air France 747-400 flight, combined with an early morning connecting flight from Munich to Paris. I could have chosen a late morning connecting flight, but the transfer time of just about 1.5 hours at CDG put me off. Then I booked a room at the
Hilton Mexico City Airport
, conveniently located within Terminal 1 where I would arrive. In the next step, I booked a quick domestic round trip in Mexico and added an evening flight from MEX to LAX – all that taking place on the day after my arrival at MEX. Finally, I booked my long-haul return flights from LAX. Details to follow in the next two parts.
[Edited 2013-09-01 01:55:35]