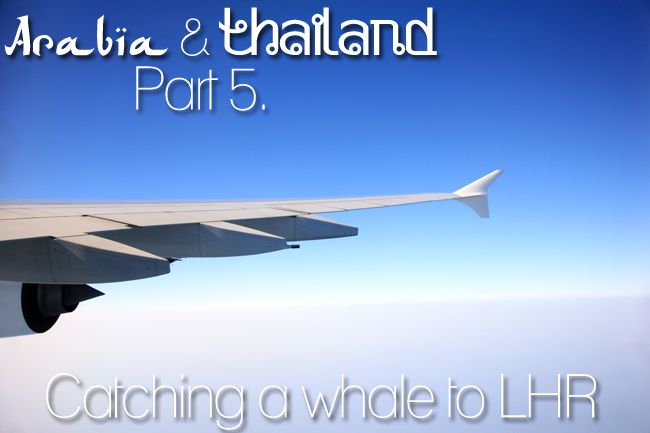 .
Maps generated by theGreat Circle Mapper -copyright © Karl L. Swartz.
Welcome all to the final part of my trip to Bangkok, Phuket, Muscat and Dubai, which actually took place a few months back now. If you missed the previous installments they can be seen via the following links:
Arabia & Thailand 2013 4:Back To DXB With Oman Air
(by
jwhite9185
Aug 20 2013 in Trip Reports)
Arabia & Thailand 2013 3: BKK-DXB-MCT With EK/WY
(by
jwhite9185
Aug 6 2013 in Trip Reports)
Arabia & Thailand 2013 2: Two TG Classic's To HKT
(by
jwhite9185
Jul 20 2013 in Trip Reports)
Arabia & Thailand 2013 1: LHR-DXB-BKK EK A380/77W
(by
jwhite9185
Jul 9 2013 in Trip Reports)
And the video's for this part:
Takeoff from Dubai
http://youtu.be/er73yLa-aOU
Landing in London Heathrow
http://youtu.be/uKRedQSk9x0
After a warm few days in Dubai, it was time to leave. As my flight wasn't due to depart until 15:45, it was a relaxed start. I headed downstairs to grab one of the cakes I had seen in the hotel coffee shop around 10 am.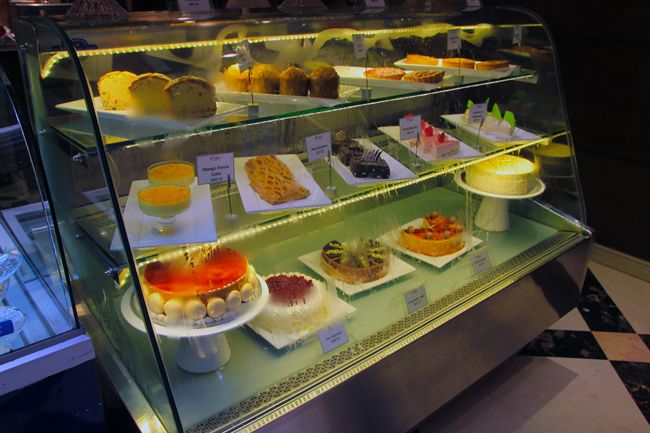 .

This cake was GOOD. A very moist stick to the roof of your mouth type!
After this, I went upstairs to get a bit of sun by the pool for an hour or so.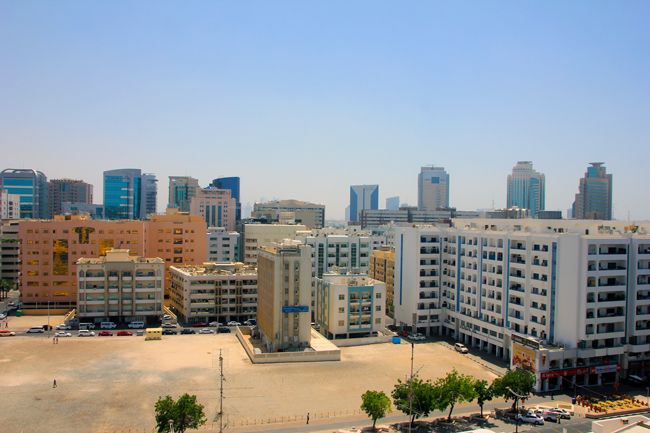 Views from the roof

.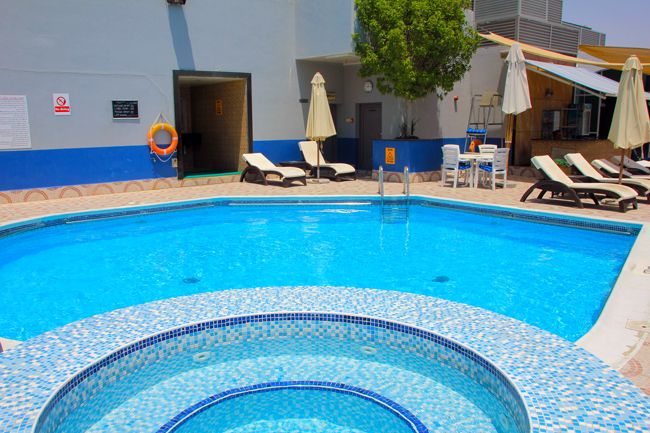 Around 11:50, I checked out of the hotel, and made my way to the airport, stopping once again at Deira city centre along the way for a bit of a wander and to spend my last few Dirhams on a burger.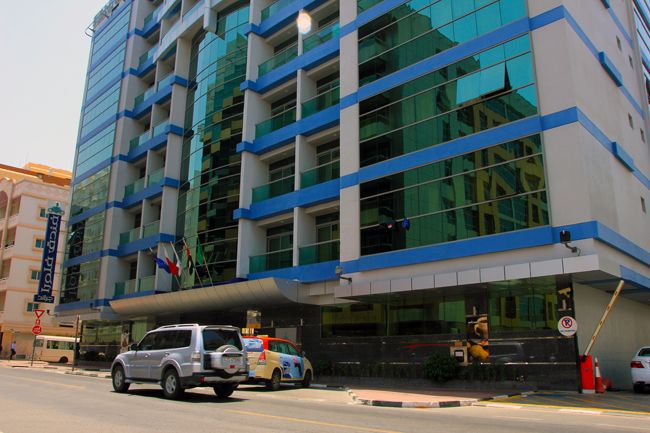 Overview of the Flora Grand
Heading on to the Metro
A few moments I later arrived at the mall:

.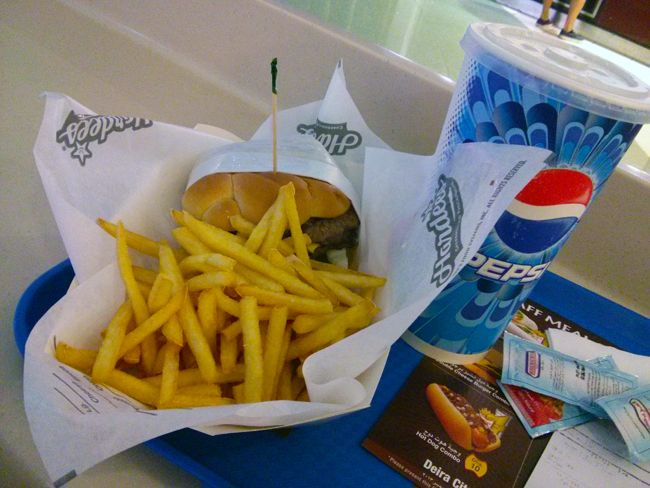 Once I was done, I headed off to the airport on the metro.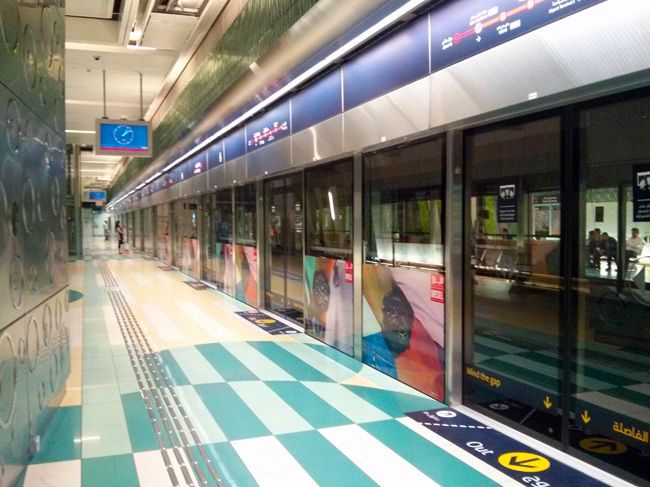 .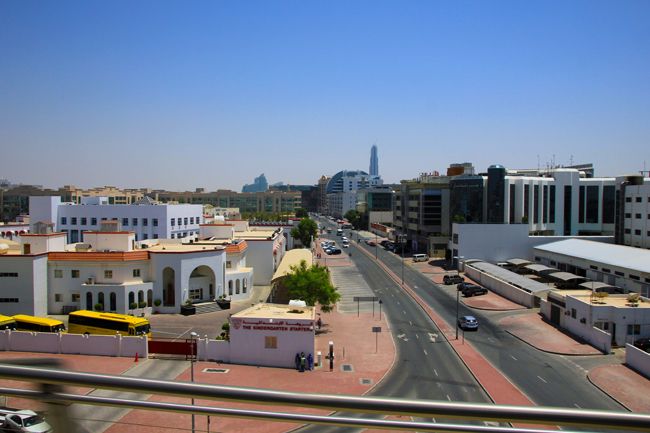 .

Approaching DXB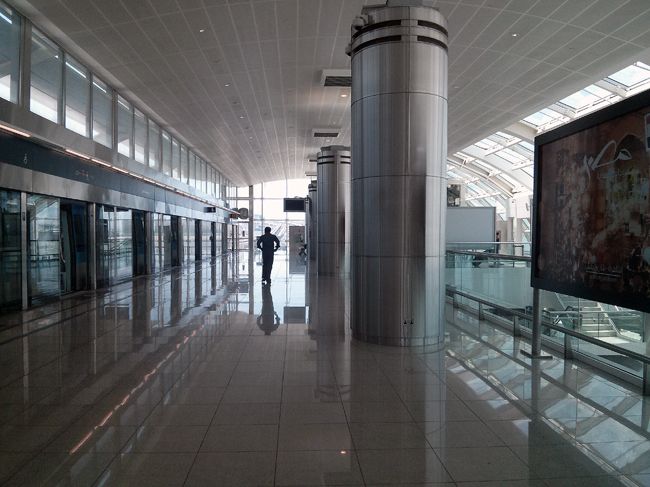 .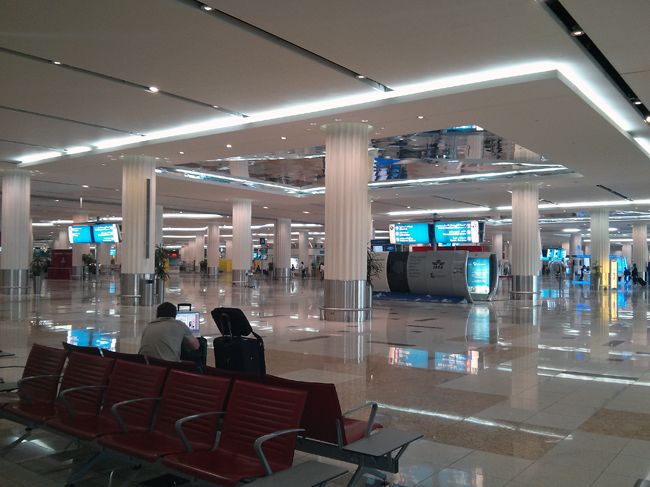 .

Upon arrival, it was off to check in to grab my boarding pass.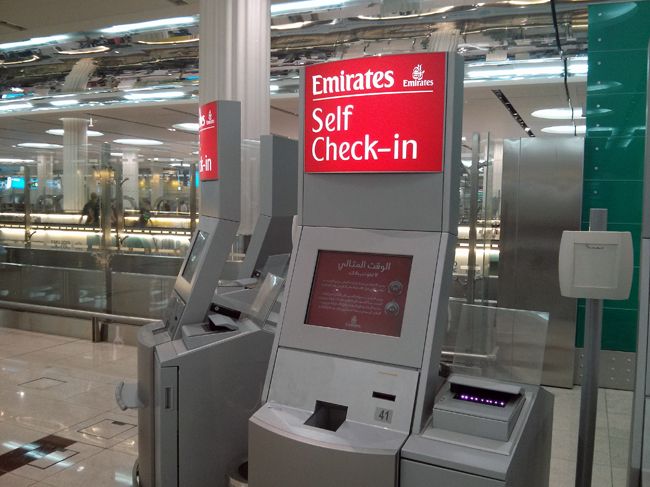 It seemed like most of the self serve machines had problems, but I eventually found one that was working.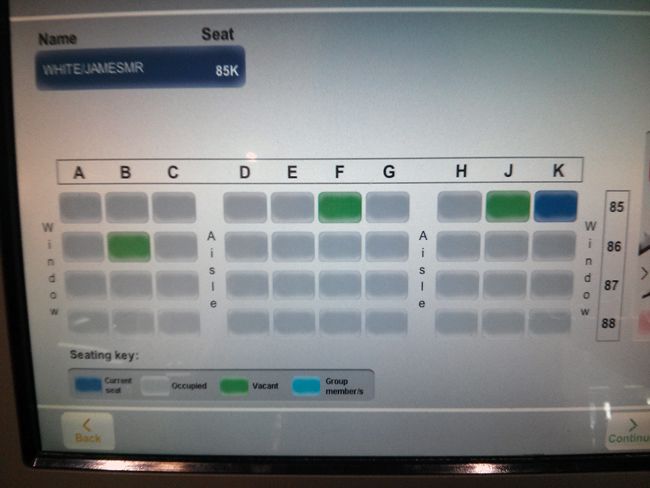 .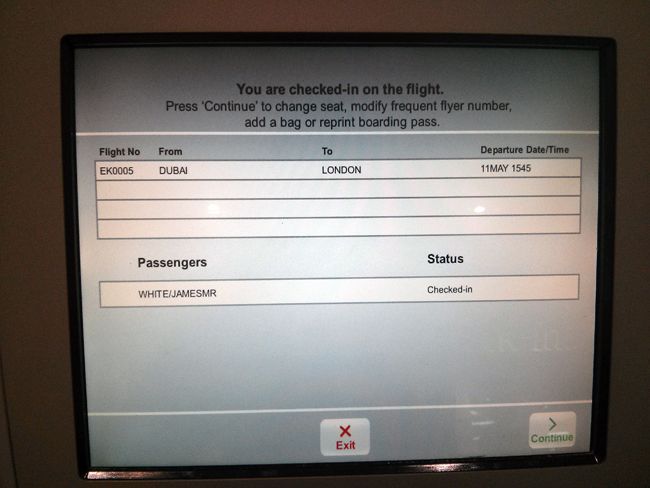 I decided to have a look to see if there were any free rows further forward:
Looks to be a full flight, so I made do with my pre assigned seat.

.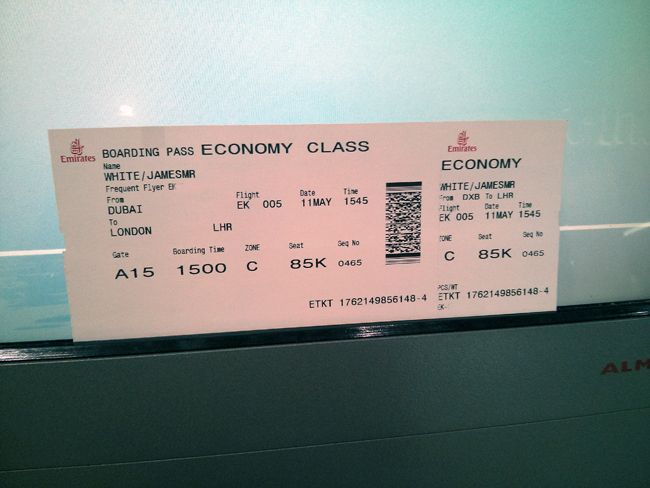 Following this, with not much landside, I headed through passport control. This was pretty slow mainly due to people waving goodbye to their families until the very last second.
Once through, I went for a wander to the end of the terminal I didn't see the other day.

.


.

EK merchandise in the Emirates store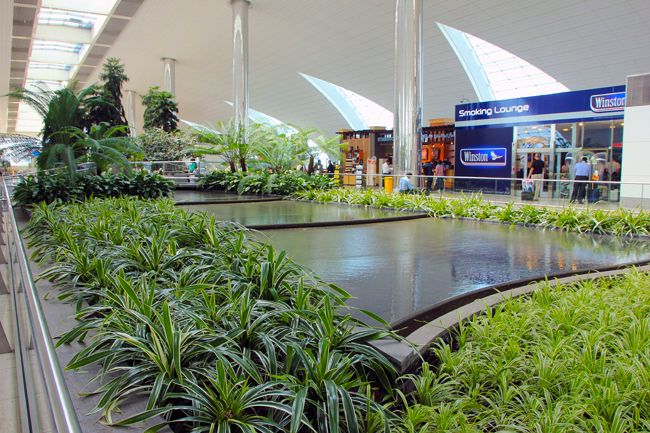 .

As I hadn't really brought anything for myself on this trip, picked up a souvenir from the official Emirates store along the way.
I then thought it would be a good idea to catch the train over to the gate after this.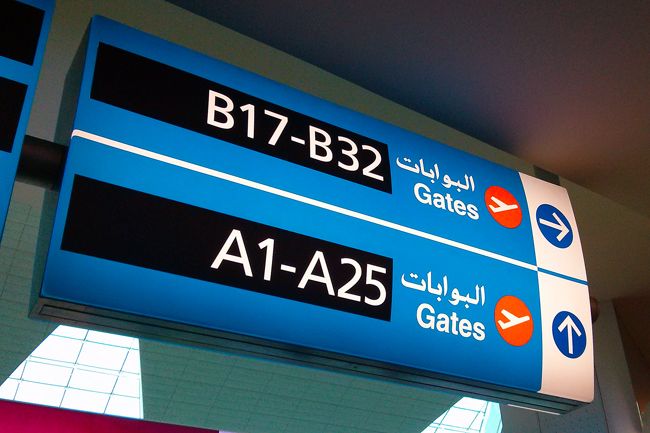 Once at the A380 (and 777 and A340 terminal it seems), I headed off in the opposite direction of my gate to see as much of this area as I could. Although there wasn't as much to be seen in this part as there was the B gates.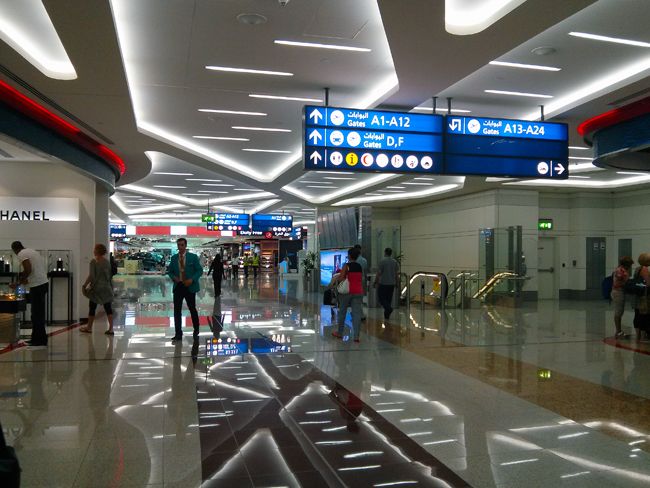 .

Once I had completed a lap, my gate was open, so headed in.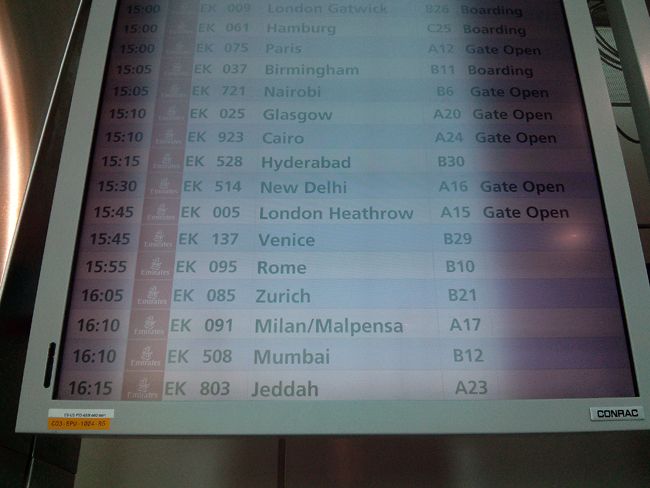 .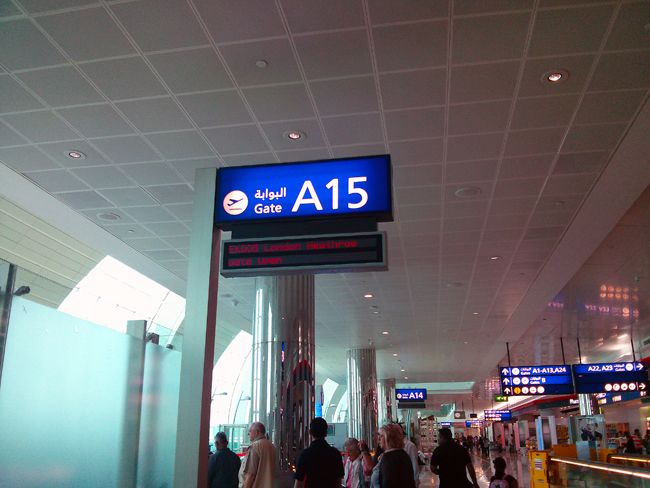 Once downstairs, I found A6-EDL waiting, in service with EK since August 2010. Due to the layout of the terminal and this particular gate, it was impossible to get a picture though.
Boarding was called at 15:05 for business passengers and families, shortly followed by the various boarding zones.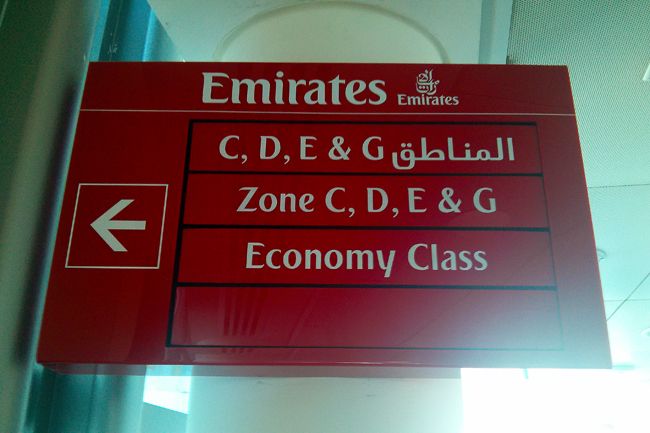 I finally managed to grab a couple of semi decent pics

.