Let me dedicate this story to H. and M.,
the perfectly nice companion around this trip
The trip in one word:
INTERRUPTIONS
"This is a story about a visit to one of these not to well known cities in France and a somewhat difficult try to catch a new departure airport".
Bienvenue, dear readers,
a week has passed at the homebase since the last trip:
Tunisia TunisairExpress Djerba Tunisair
(by
FLIEGER67
Oct 6 2013 in Trip Reports)
And today is also something to look really forward to.
This is the way to go, at least according to schedule:
Thanx to, as usual:
http://www.gcmap.com/
The latest trend on the Tripreporter 2013 data is here to see:
TRIPREPORTER 2013
auf einer größeren Karte anzeigen
What about the new departure airports map?:
Departure Airports II
auf einer größeren Karte anzeigen
And some work is going on at the previous 200 departure stations map:
Departure airports
auf einer größeren Karte anzeigen
On the way!.
Monday, 10.06.2013
.
.
.
.
Service Air France AF 7335 operated by Airlinair
Scheduled: 08.50 // 10.05
Good morning, it´s 04.00 am when the cell phone does the job and calls me for a day in the air and a relaxed so far, or not?, late morning departure.
Up and away as scheduled, riding through the black forest on the same route like several times before.
It´s a standard biz Monday morning, what means lot´s of trucks on the road. Ok so far on the main road and also ok so far to take over one by one till shortly after Titisee, in the middle of the black nowhere. There are not that many alternative routes to follow for my first target today.
And the main road is closed now, diversion and you know what it means to drive on small roads behind trucks and more trucks. No chance to overtake and much better, while riding through the dawn the cell phone shows me a new message. Something welcoming from my travel companions today?.
Not really, the last flight of the day is cancelled and they are working for another solution.
Well, sounds really nice, isn´t it?. Where is this irony-out button here again?. Especially when I don´t really know if I will catch the first flight of the day.
Well, rushing down the motorway, finally arrived and parked the car at F3 with not that many time left now. A warm welcome to H., you win again!.
OLCI works, but again no seat change possible.
The SSK´s prepared me with the necessary boarding paper and
there are some minutes till boarding. Time to visit the AF counter, where a nice elder woman know what´s going on with nevertheless not that many new ideas.
We asked to change for another flight, this one is also considered during the trip preparations. She confirmed, this flight is not also cancelled, till now and she tries to fix it for us. But it doesn´t work with someone else on our booking right now.
Well, hope for the best and no lounge to miss here.
Interesting, boarding, but no gate on the screen, 21 is the place to go finally
It´s time now for a swift security check and the first flight of three, theoretically, looks like ok. Or should I better fly Breitling Airlines, just for the case?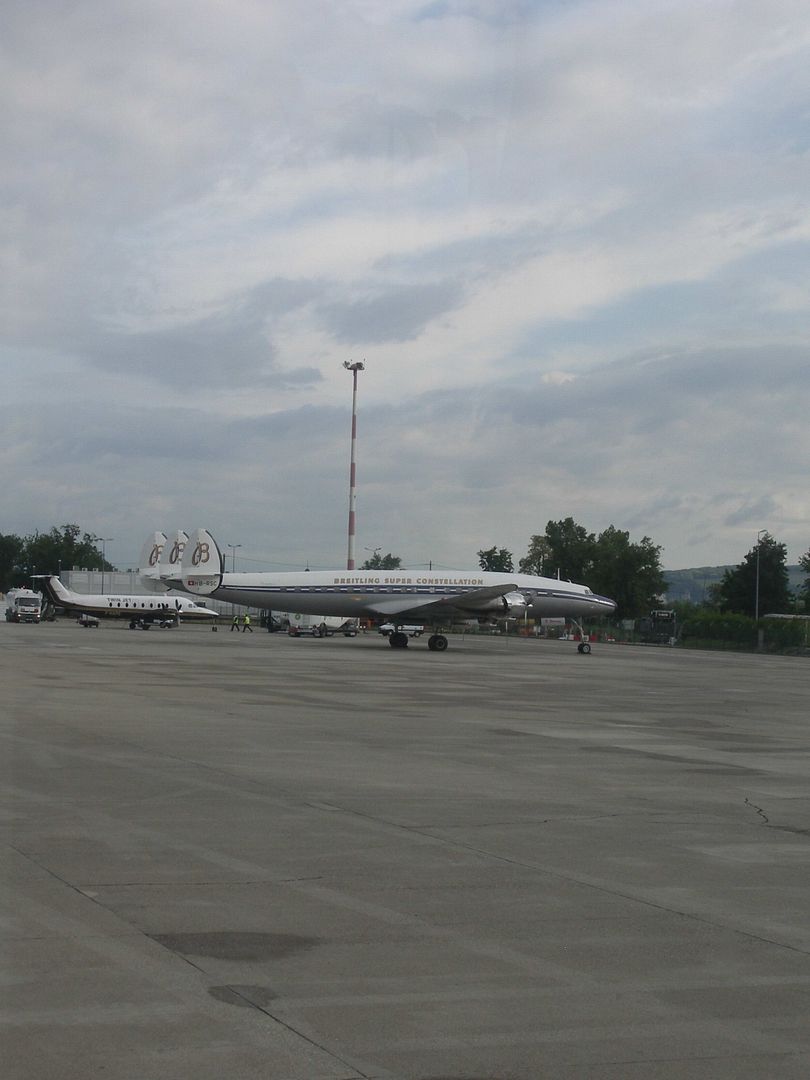 This service is fixed with AF directly, 55.00 Euro´s is the fare booked as a oneway ticket.
F-GVZN is the scheduled AT72, new to the log and leg no. 27 on type. No individual names with Airlinair to see
The first flight is noticed at 02.12.1998 with Air Tahiti, some ten years later changed to Airlinair.
Ten examples are in the fleet and there are no incidents to show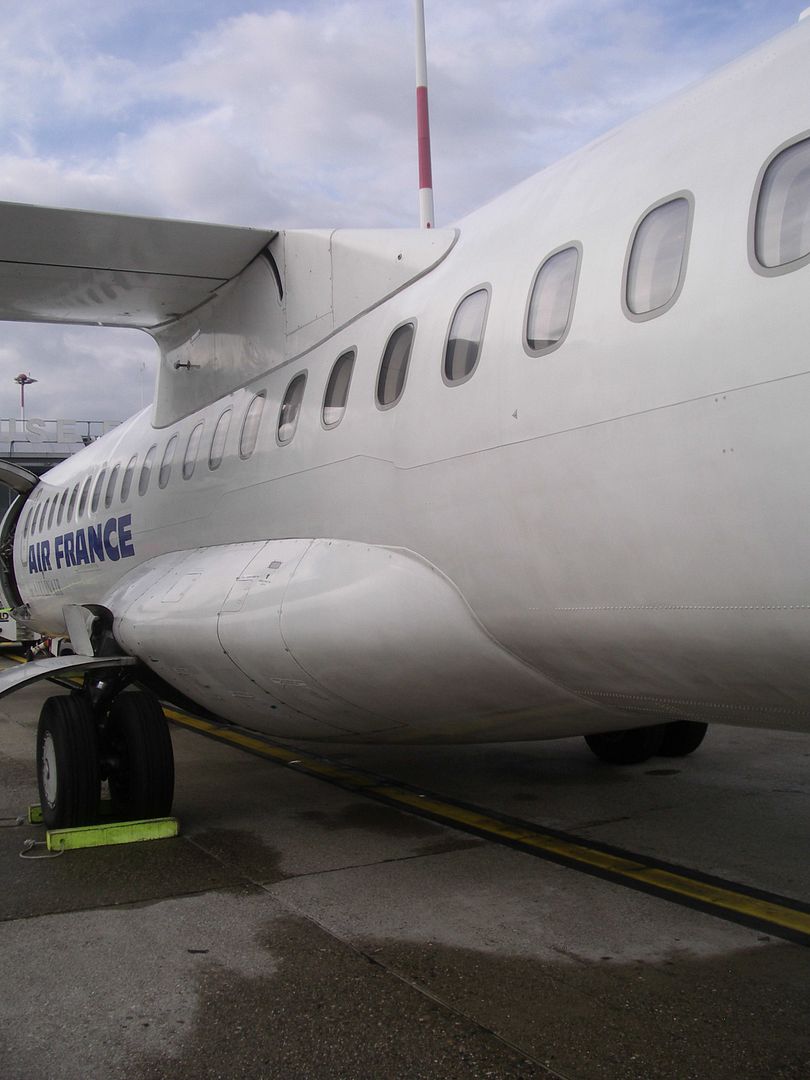 Cockpit crew is from France,"Le Capitaine" with a short and nice welcome on the ground and once more with the latest weather data later on during the early stages of the approach.
No route or flightlevel data.
Leaving the "Aéroport Bâle-Mulhouse-Fribourg" with a
shortcut from runway "One-Five".
No way to need the full 3900 meters with these ATR´s!.
08.45 am, close to ontime, 1.05 hours by "Airlinair" for the "Aéroport de Paris-Orly".
The temperature is 14 degrees, cloudy but dry till now.
And a view for the, by any respect, low legroom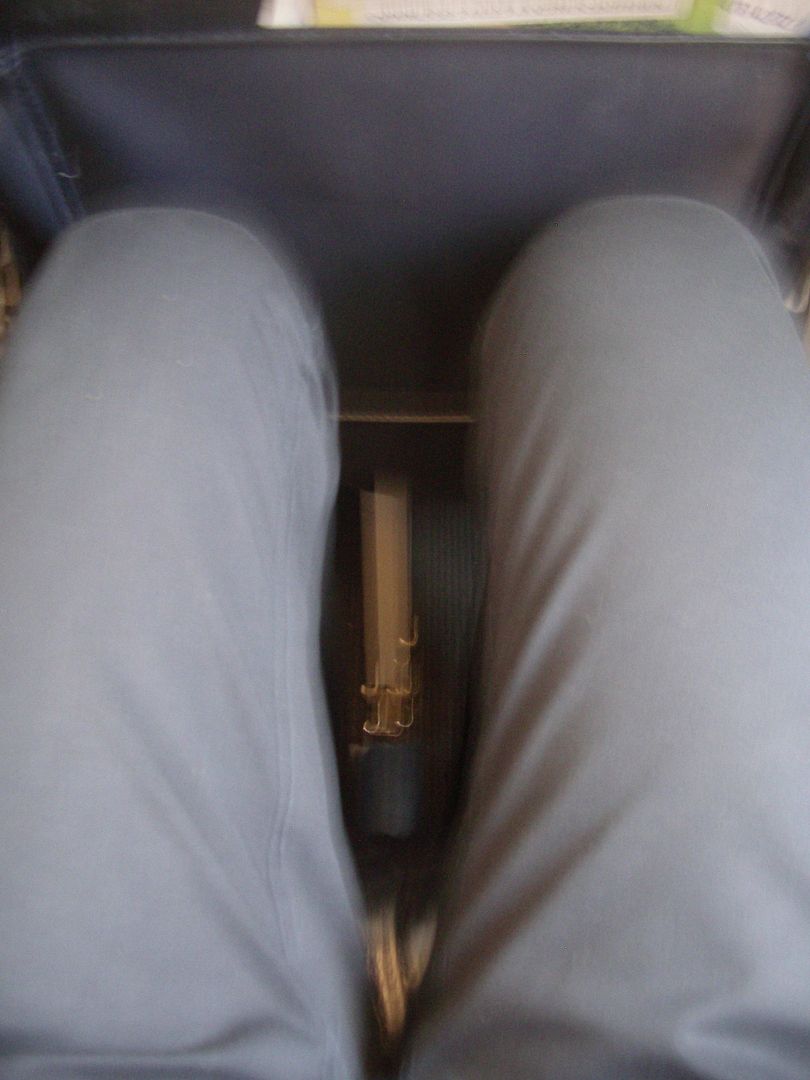 French as the number one language here with seat 5F, two for me, at least from time to time!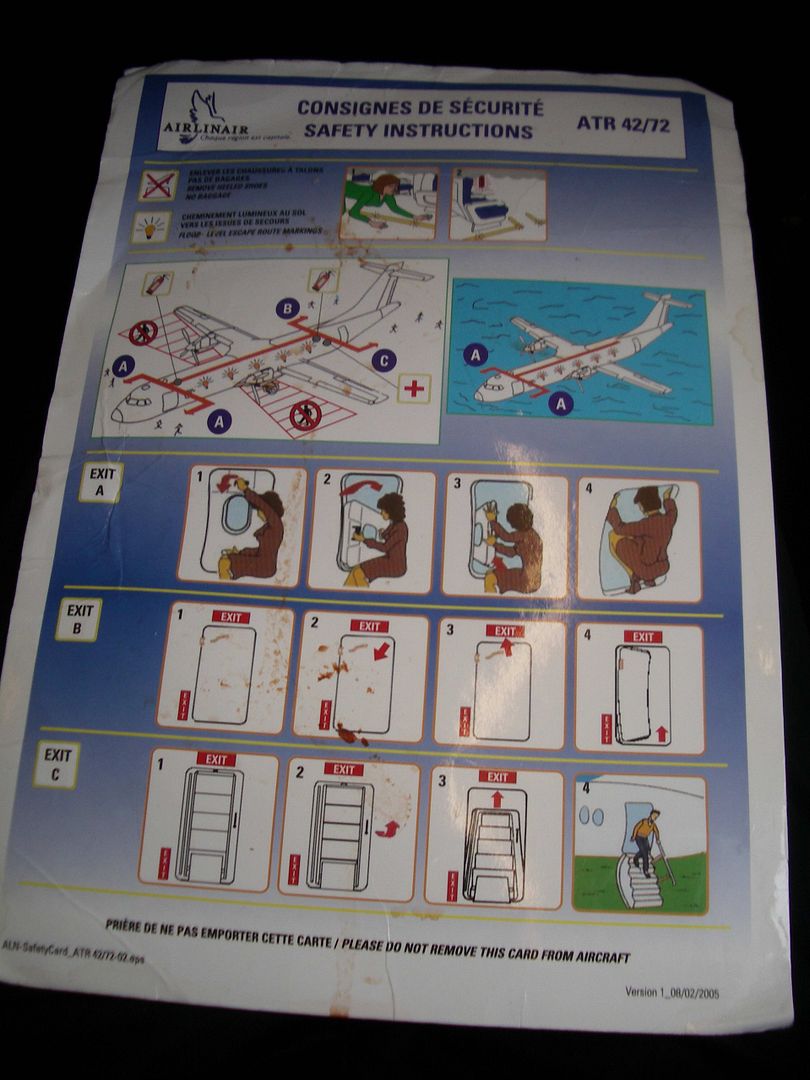 Two female FA´s working the cabin.
Both middle aged, one blonde, ok and one North-African style, nice.
Inflight entertainment Airlinair style
Some views for the cabin with the load as far as 70%
Service is a small cake and free water, coffee, tea.
Clouds but there is also today some blue further up
The interior looks like just a bit worn out till arrival into ORY
Touchdown at ORY´s 3650 meters runway "Zero-Six" with 12 cloudy degrees and it´s 10.00 am, what also means short ahead to schedule.
Bye now for F-GVZN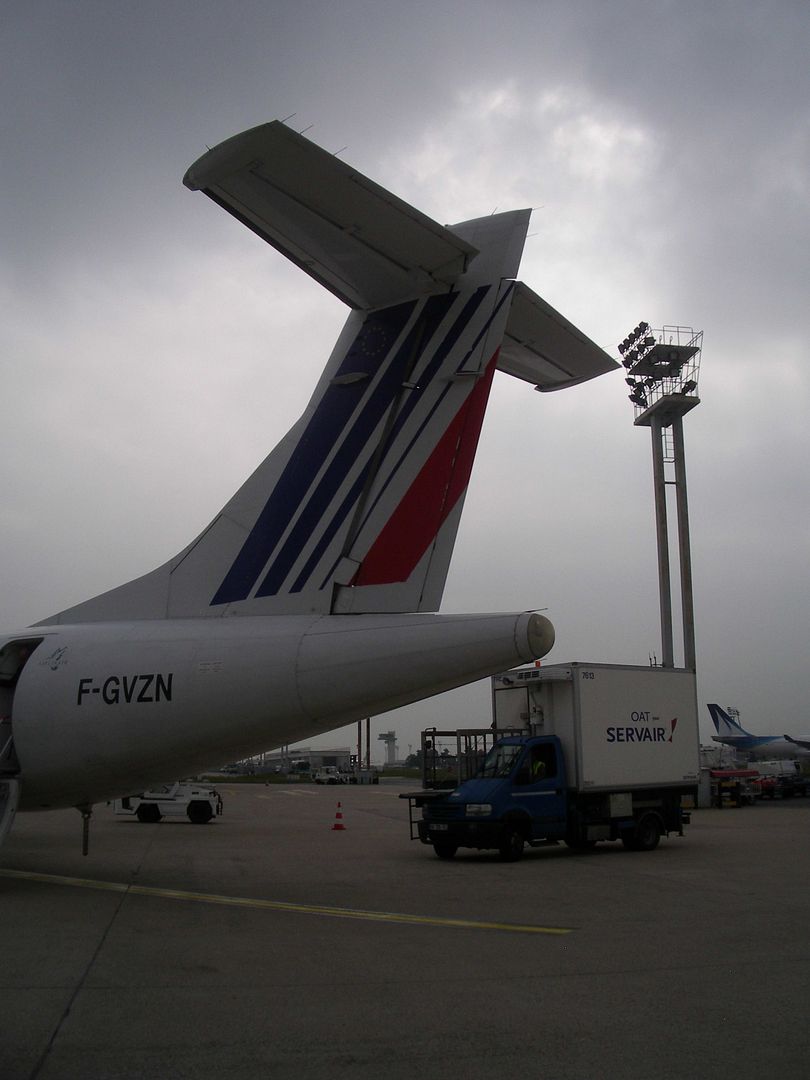 And further to catch "Les Cars Air France" for the ride along one or two or thousand industrial estates till CDG airport.
Free for me with the AF/Skyteam Gold Status and also acceptable for my companion.
The first one is booked up, but the second one runs only minutes thereafter.
Well, the bus is heavily used, legroom space is not that impressive but it works faster than expected in the end.
Finally at CDG and the TGV train station.
Where "Paul", frequent visitors to France know what I mean,
offered delicious pastries to cater us for the further way on the train to where exactly these company have it´s headquarters in the north of France.
The TGV is just arrived from Lille-Europe and nothing to notice for the outbound to the same station.
Nothing new till now with our cancelled flight by the way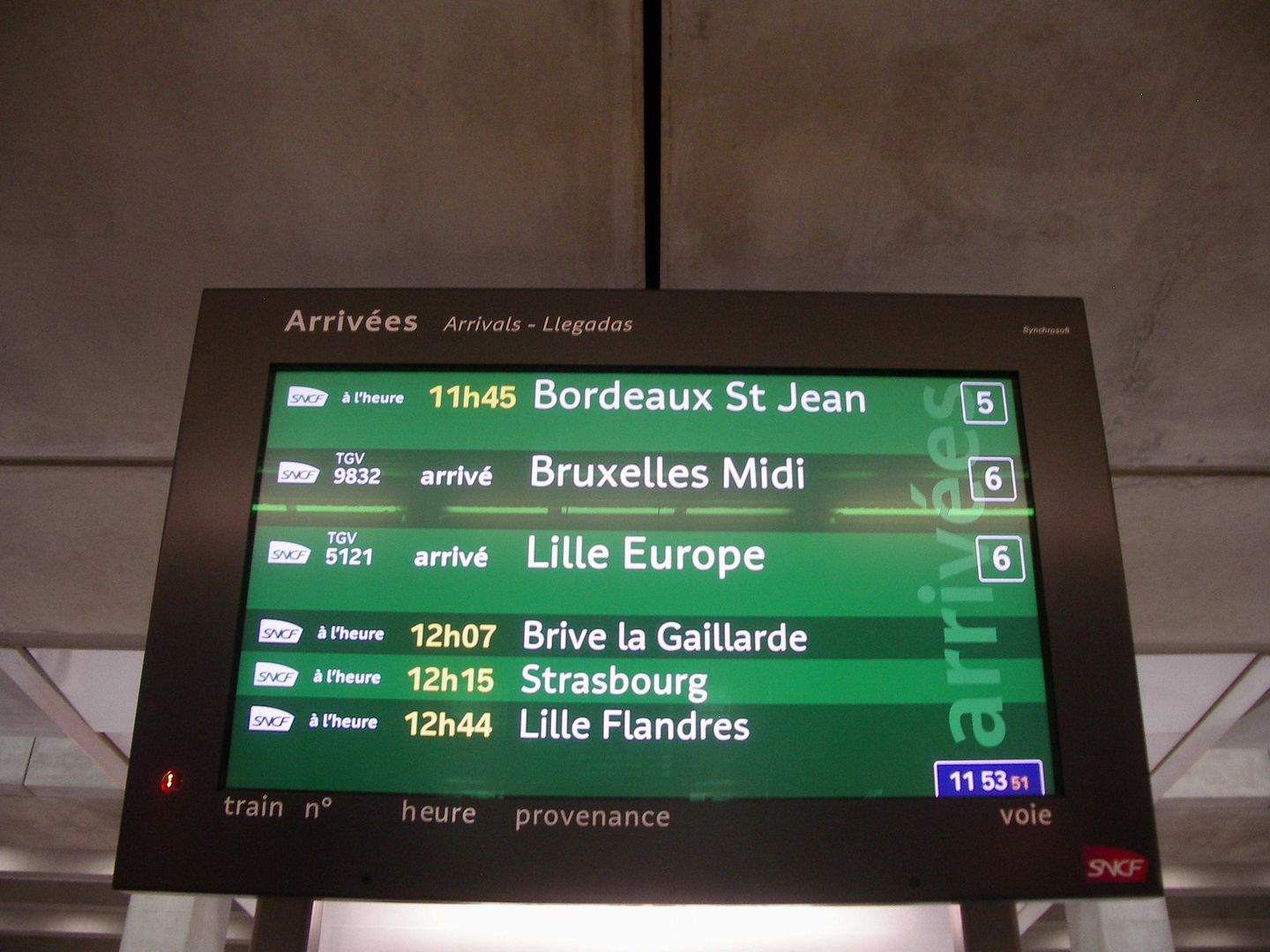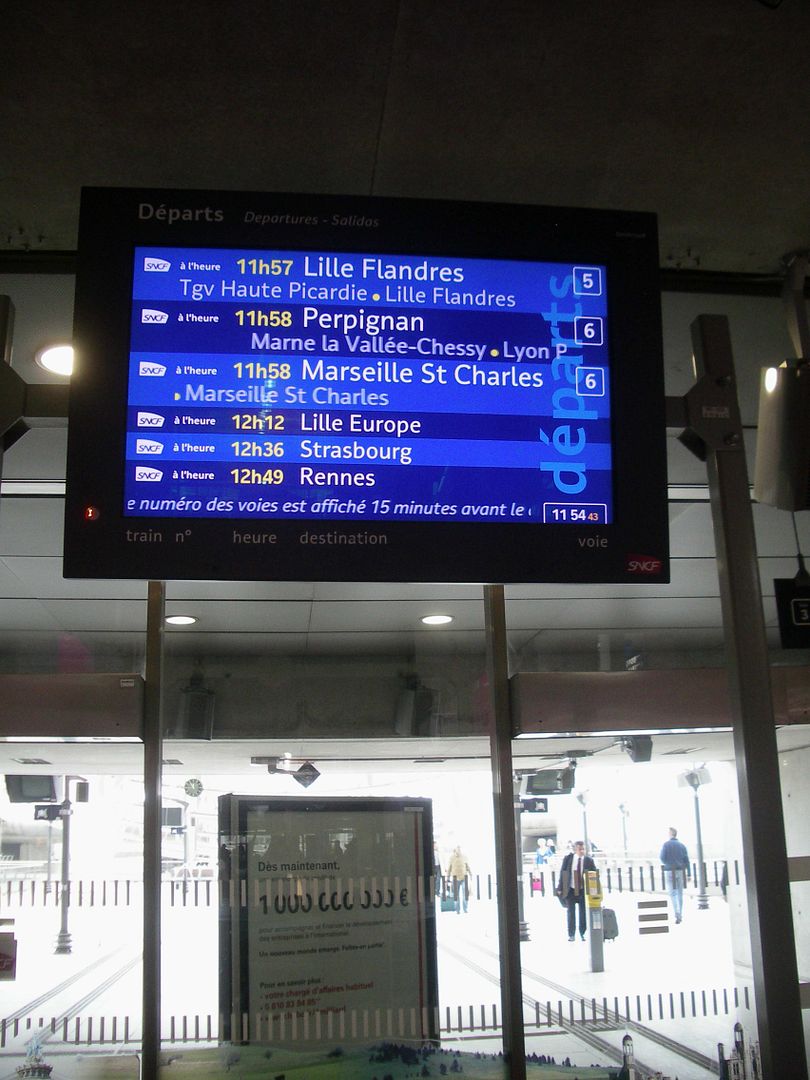 The "Composition des trains" for Lille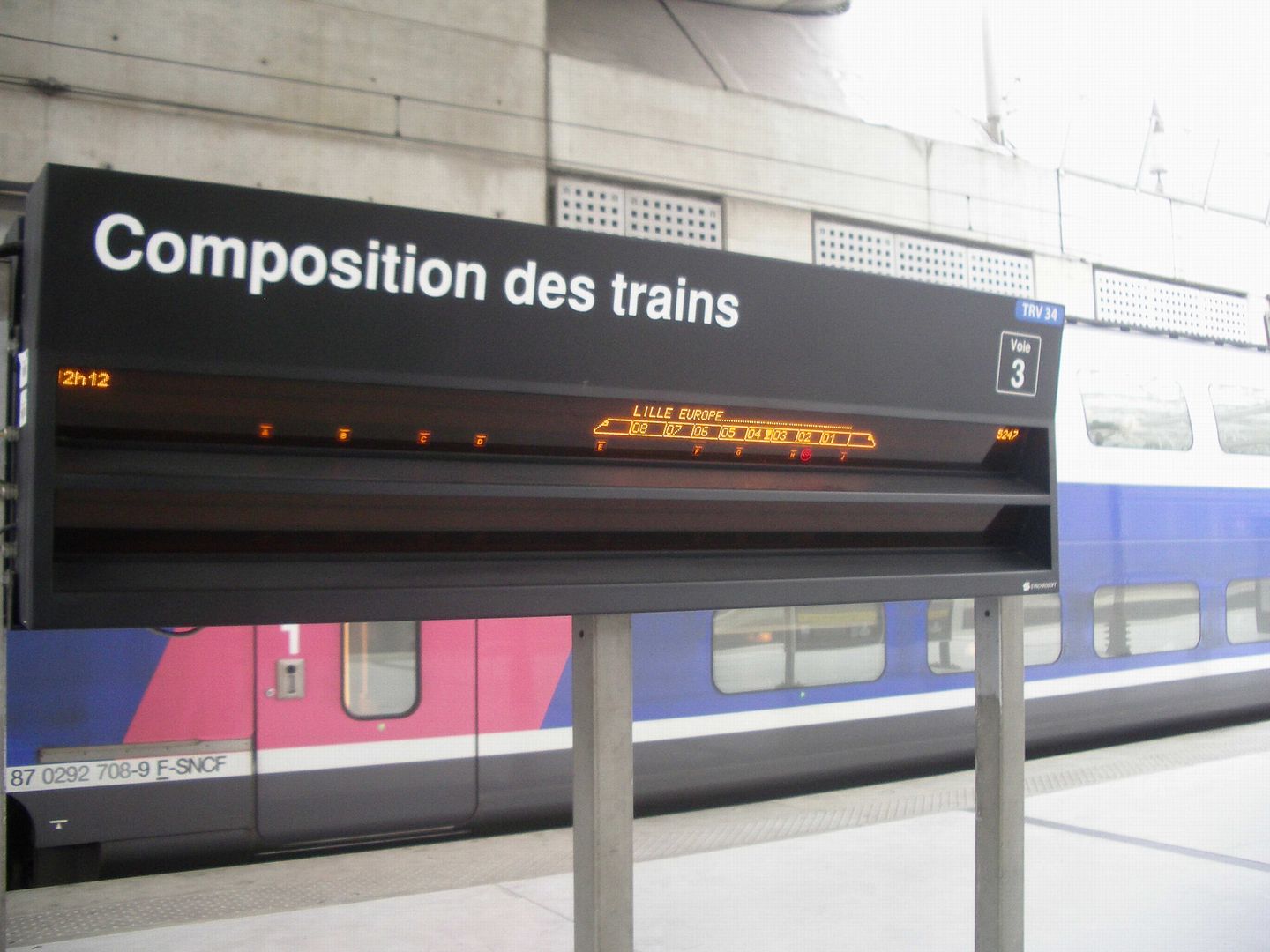 The one to go looks like just a little bit outdated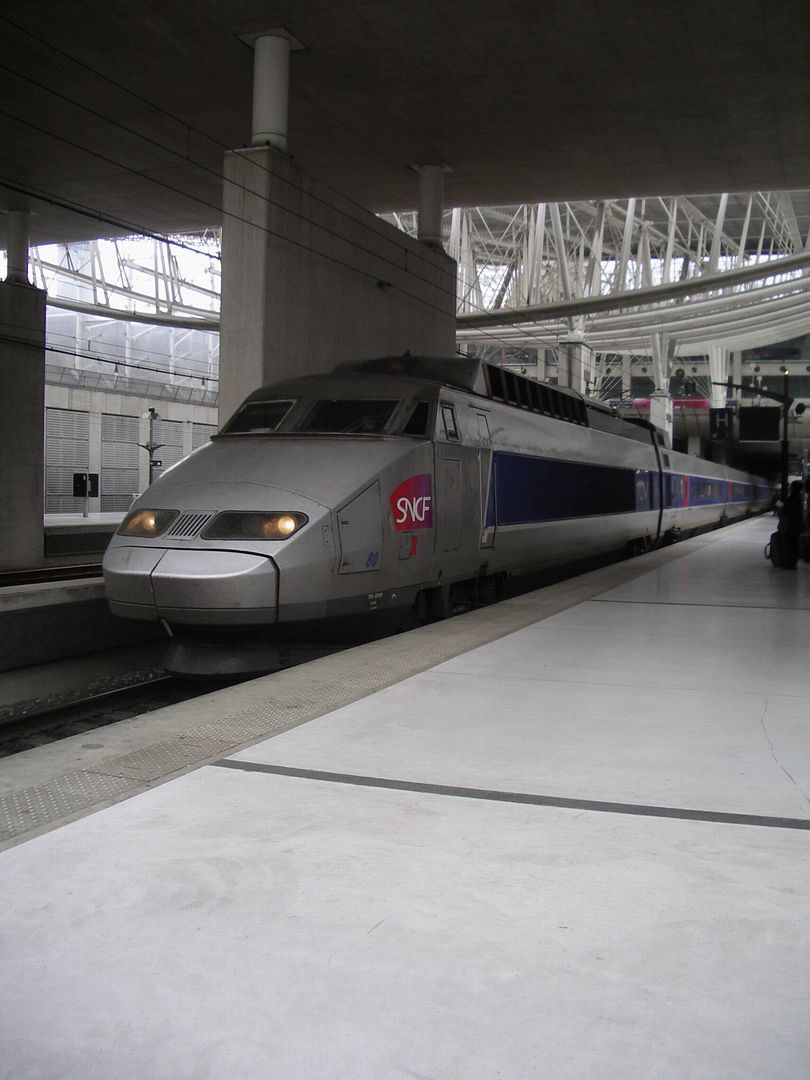 But nevertheless it runs pretty fast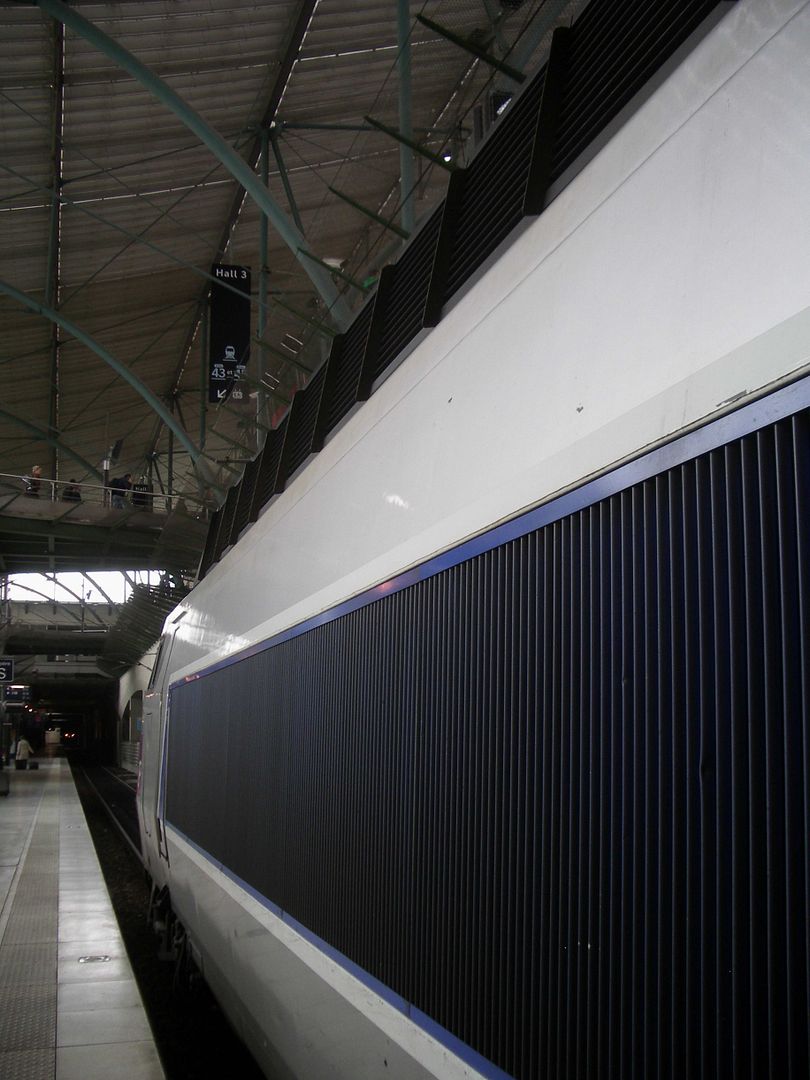 Where these nice guy from Belgium decided to squeeze of some time from his well fitted timetable and cross the border to welcome us at Lille-Europe.
Thanx M., really good to see you here today.
Let´s go together for a city view along "Euralille" and the "Gare
de Lille Flandres"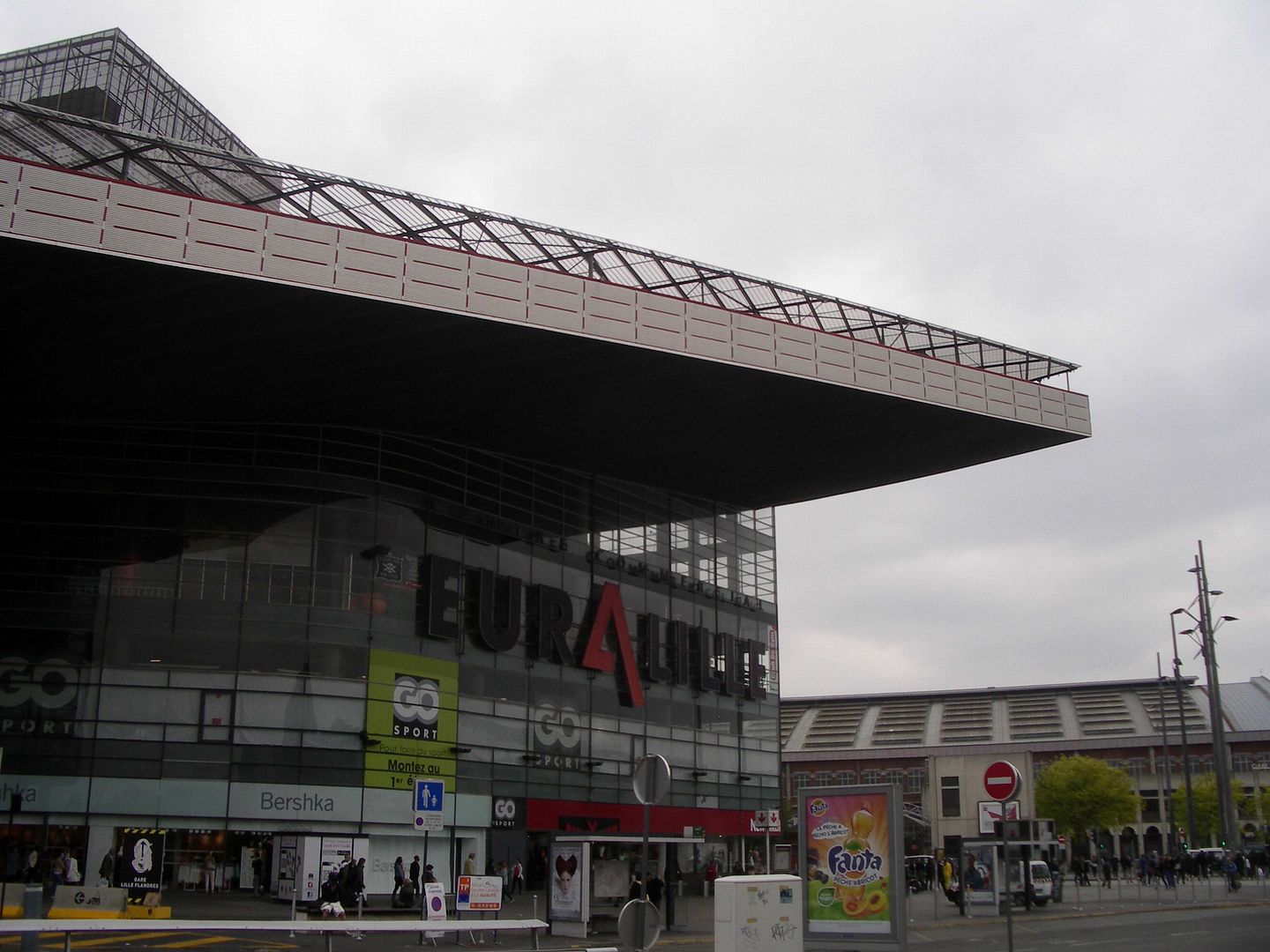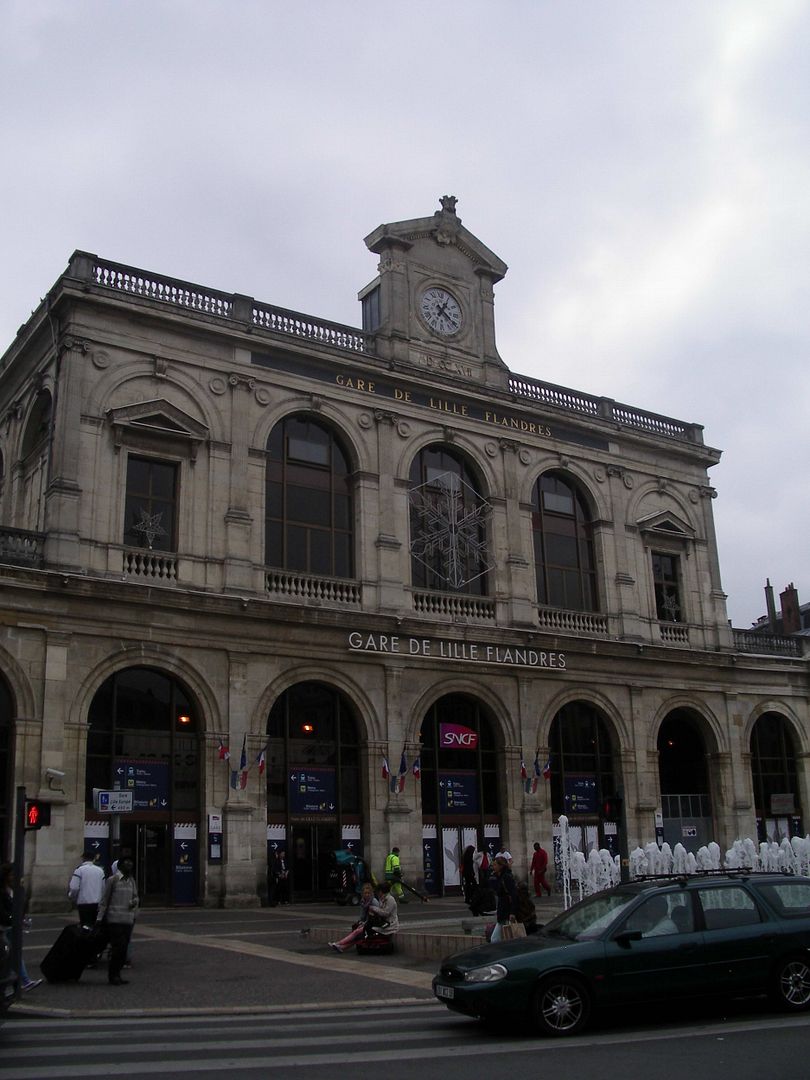 Impressive architecture along the way for "Vieux-Lille"
And the "Lille Grand Place"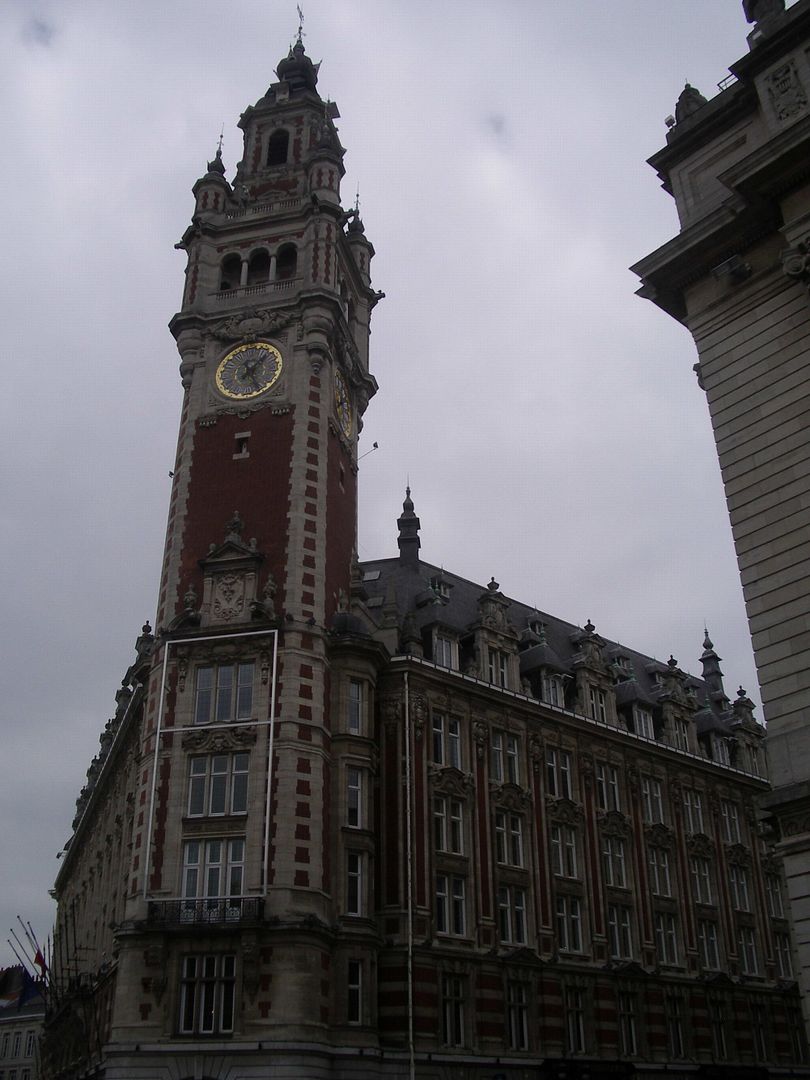 Around the "Vieille Bourse"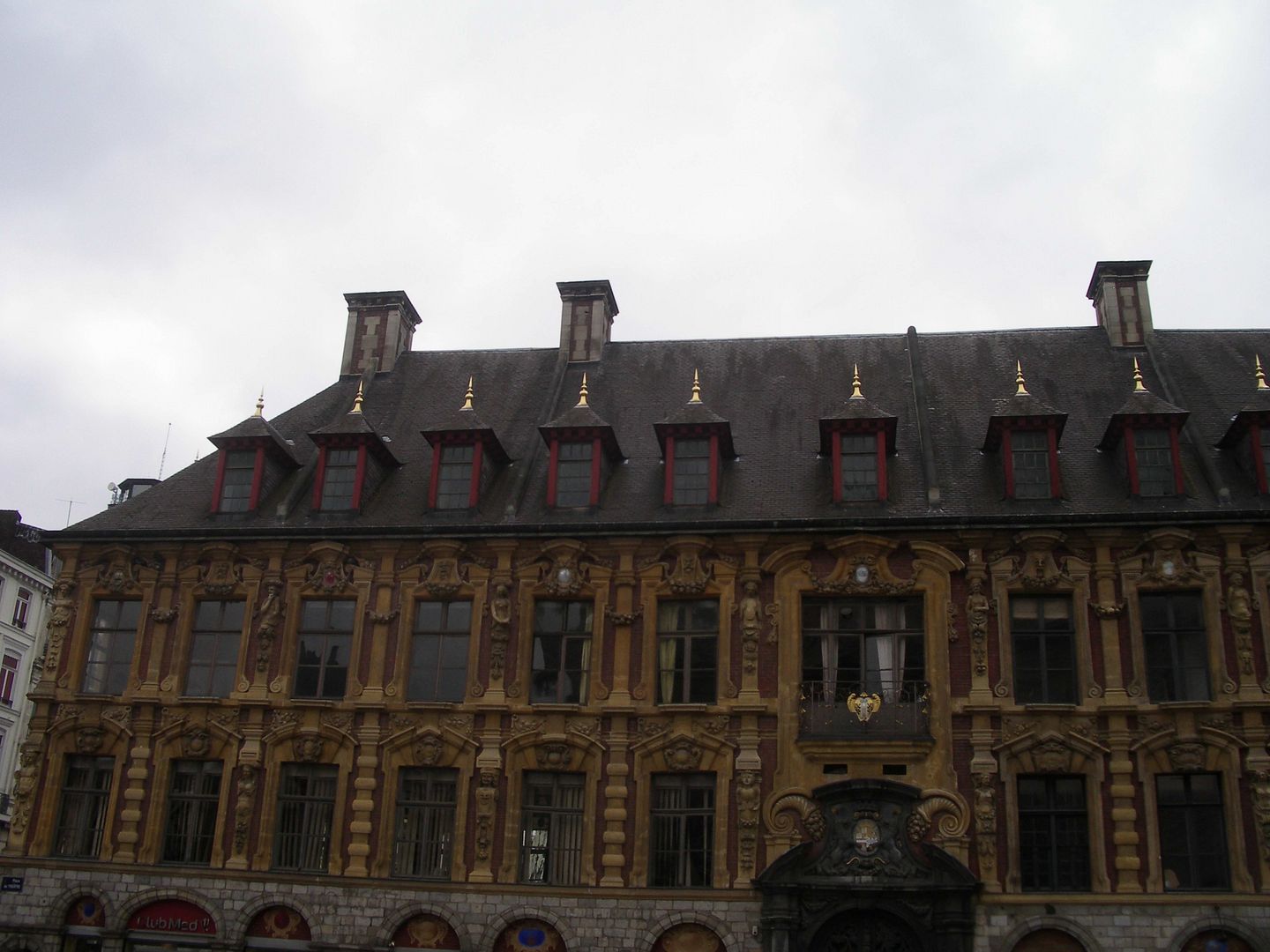 "Le Opera"
Classic architecture
The "Chambre de Commerce"
"Lille Grand Place" is definitely huge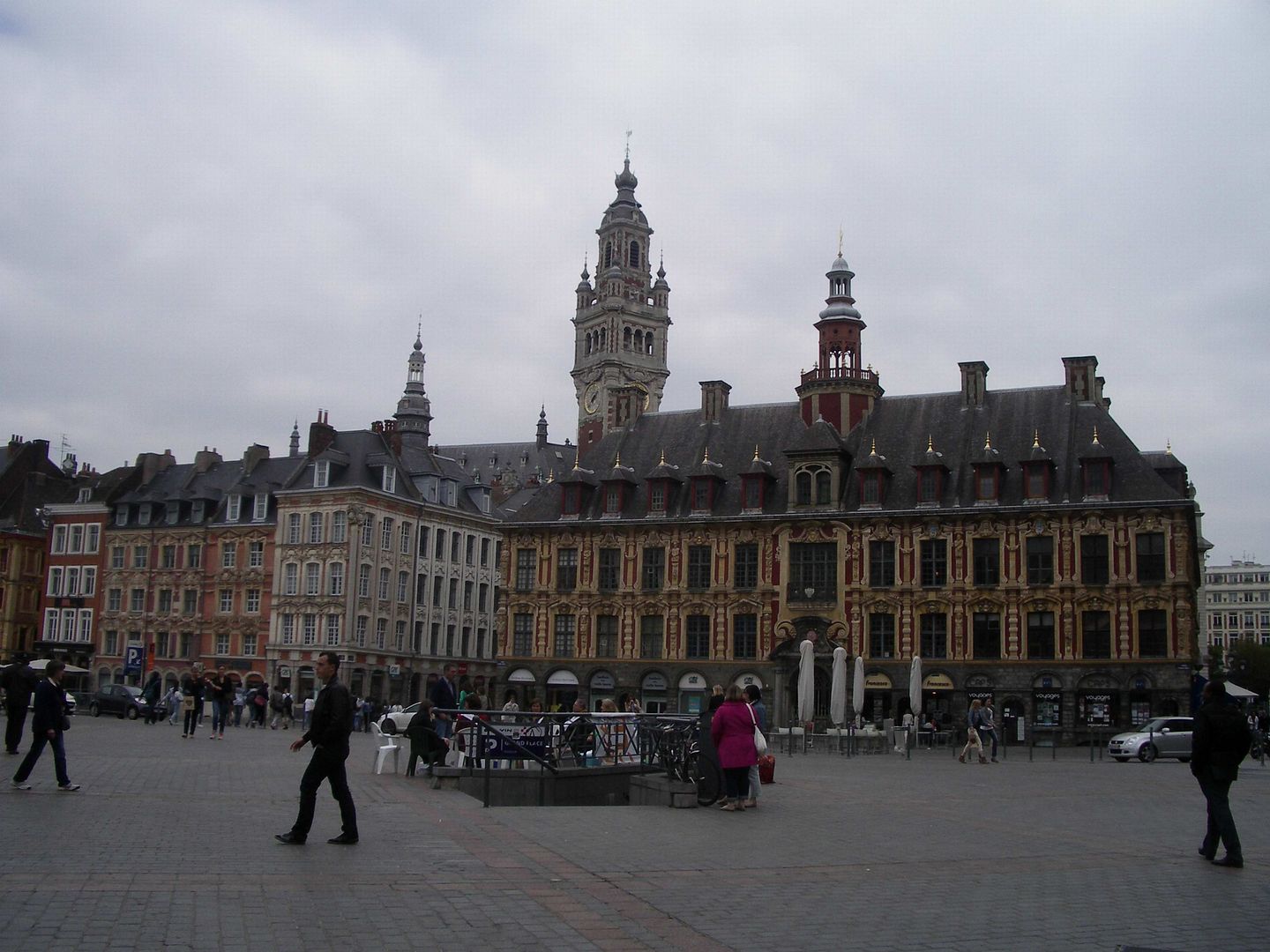 Dinner a la Francaise with Perrier in style
and Crepes to follow!
-----------CONTINUED BELOW-------------------------------