#3: JAL Osaka-Shanghai, & the Chinese bullet train
Intro
Welcome to Part 3 of my 2013 Autumn Asia reports, covering my JAL flight from Osaka to Shanghai, some photos from both, plus the new(ish) bullet trains between Shanghai and Nanjing.
In case you missed them, here are my previous reports from Asia:
#1: The Reindeer Route to Tokyo. AY 320 & JL 787
#2: ANA & Peach. B747-400D HND-CTS-KIX + Hokkaido trains
My flight for this report
JL897 KIX-PVG B737-800
My route, courtesy of GC Mapper, of this report
My complete list of Asian flights
LHR-HEL AY A320
HEL-NRT JL B787
HND-CTS NH B744D
CTS-KIX MM A320
KIX-PVG JL B738
SHA-CGO FM B738
LYA-PEK MU A320
PEK-FNJ JS Tu204 (Tupolev 204)
FNJ-YJS JS IL18 (Ilyushin 18)
YJS-FNJ JS IL18
FNJ-FNJ JS An148 (Antonov 148)
FNJ-DSO JS Tu134 (Tupolev 134)
DSO-FNJ JS An24 (Antonov 24)
FNJ-FNJ JS IL62 (Ilyushin 62)
FNJ-FNJ JS IL76 (Ilyushin 76)
FNJ-DSO JS Tu154 (Tupolev 154)
DSO-FNJ JS Tu154
FNJ-PEK JS Tu204
PEK-HEL AY A330
HEL-LHR AY A321
And my map including all flights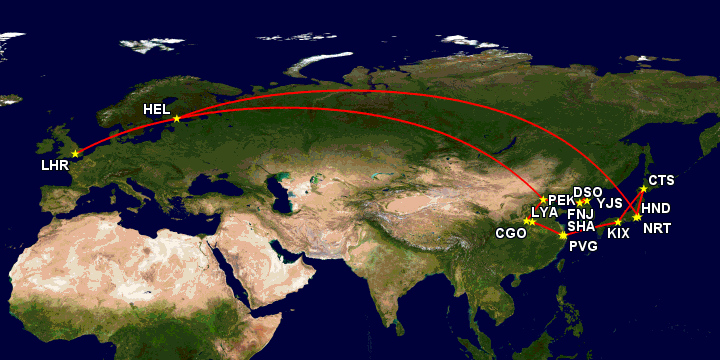 And my map including all flights, and without airport codes…might be a bit easier to see where I'm flying
And finally just zoomed in on the Asian sectors
Onto the Report
After my fairly mundane flight down from Sapporo with Peach, and a ride on that on-steroid train from KIX, I now had 2 nights to spend in Osaka, Japan's second city. A friend from school had recently moved to town, and was keen to meet up, which was great.
So, firstly some photos from Osaka:
The Castle (and the constant stream of aircraft inbound of ITM)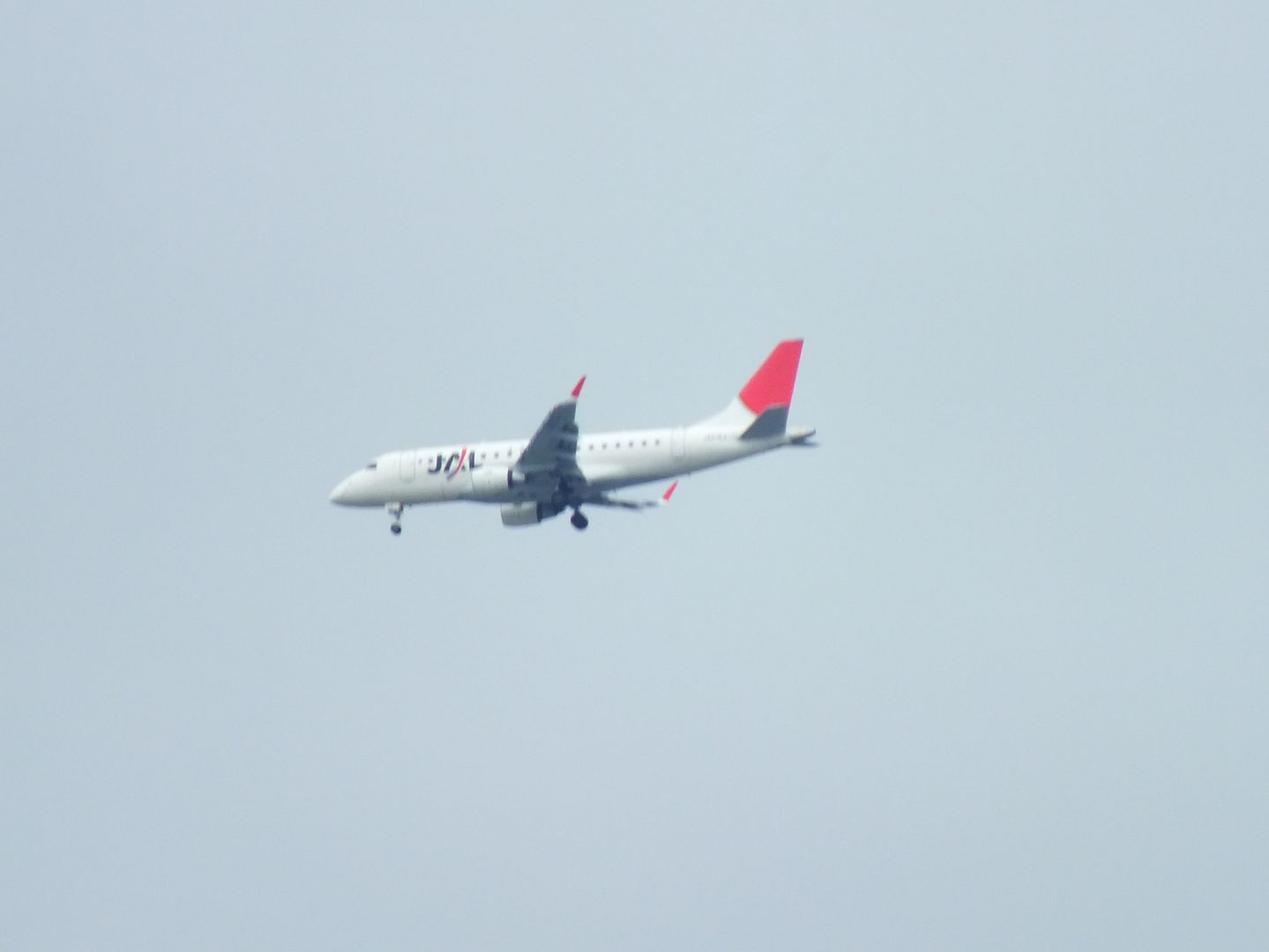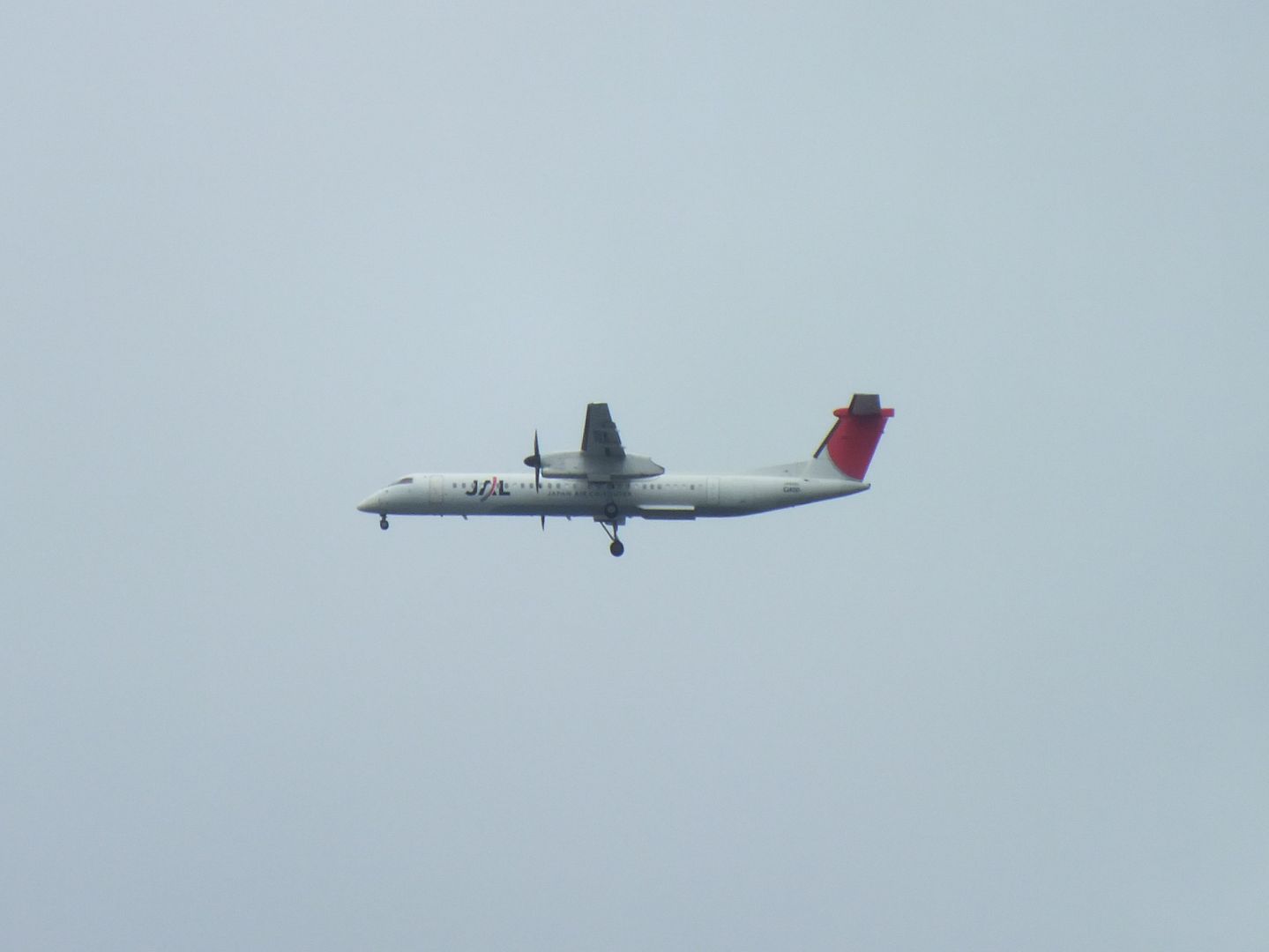 Impressive walls
Please don't have fun here, especially with dangerous yo-yos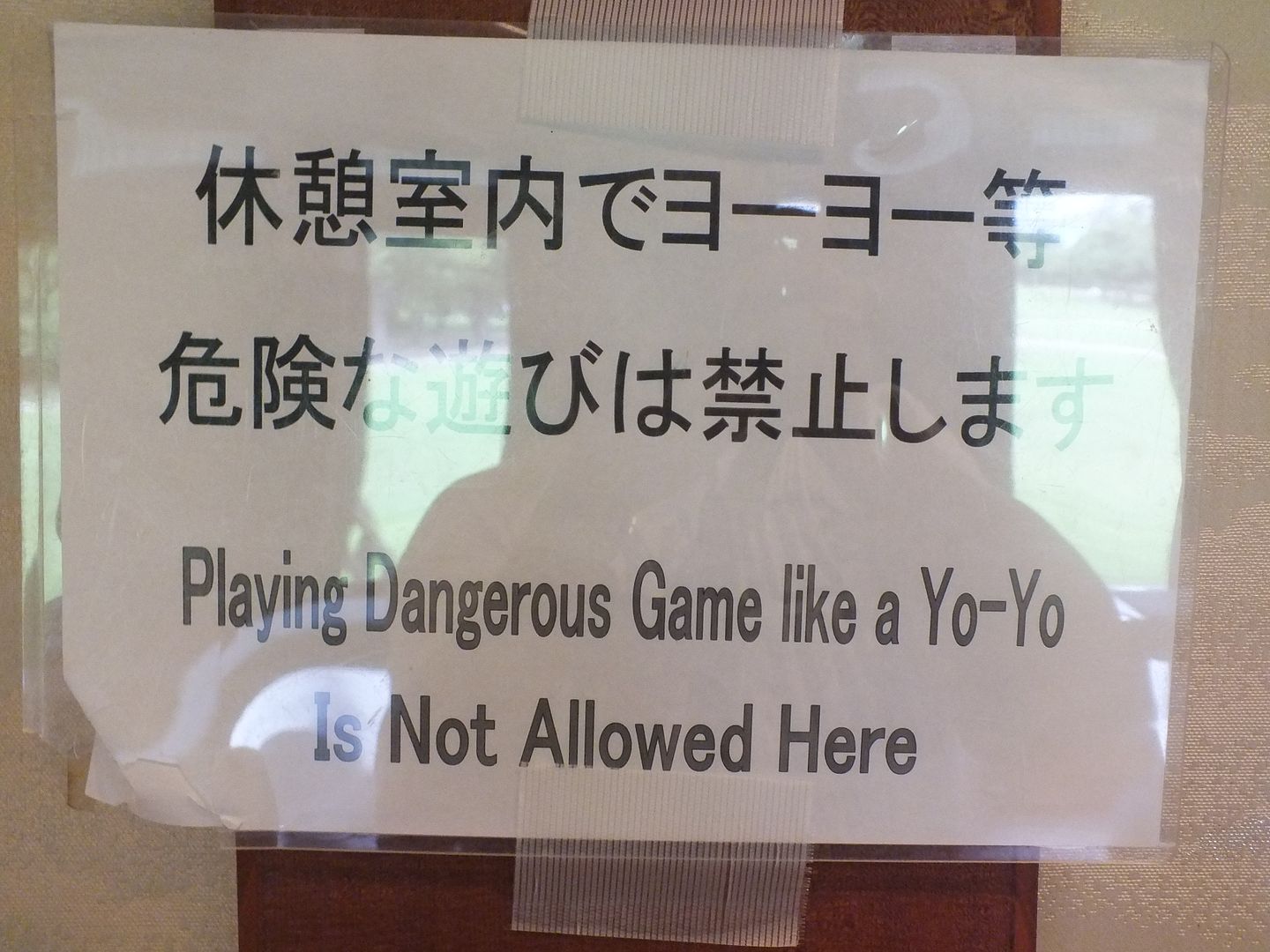 From the top of the castle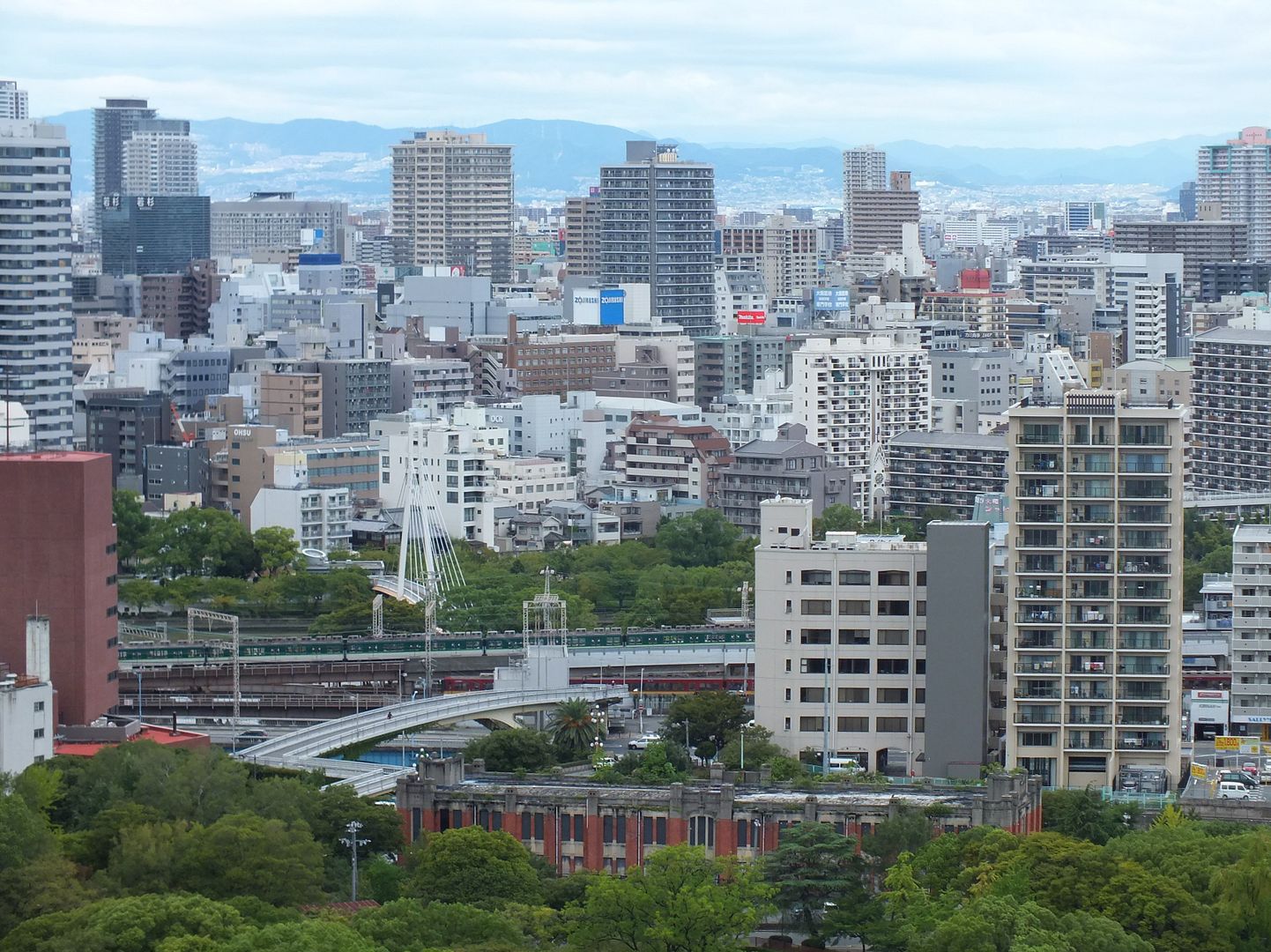 Next door is the very interesting Peace International Peace Center. Osaka was bombed flat during the war
Next it was over to the harbour area for a ride on the Tempozan Ferris Wheel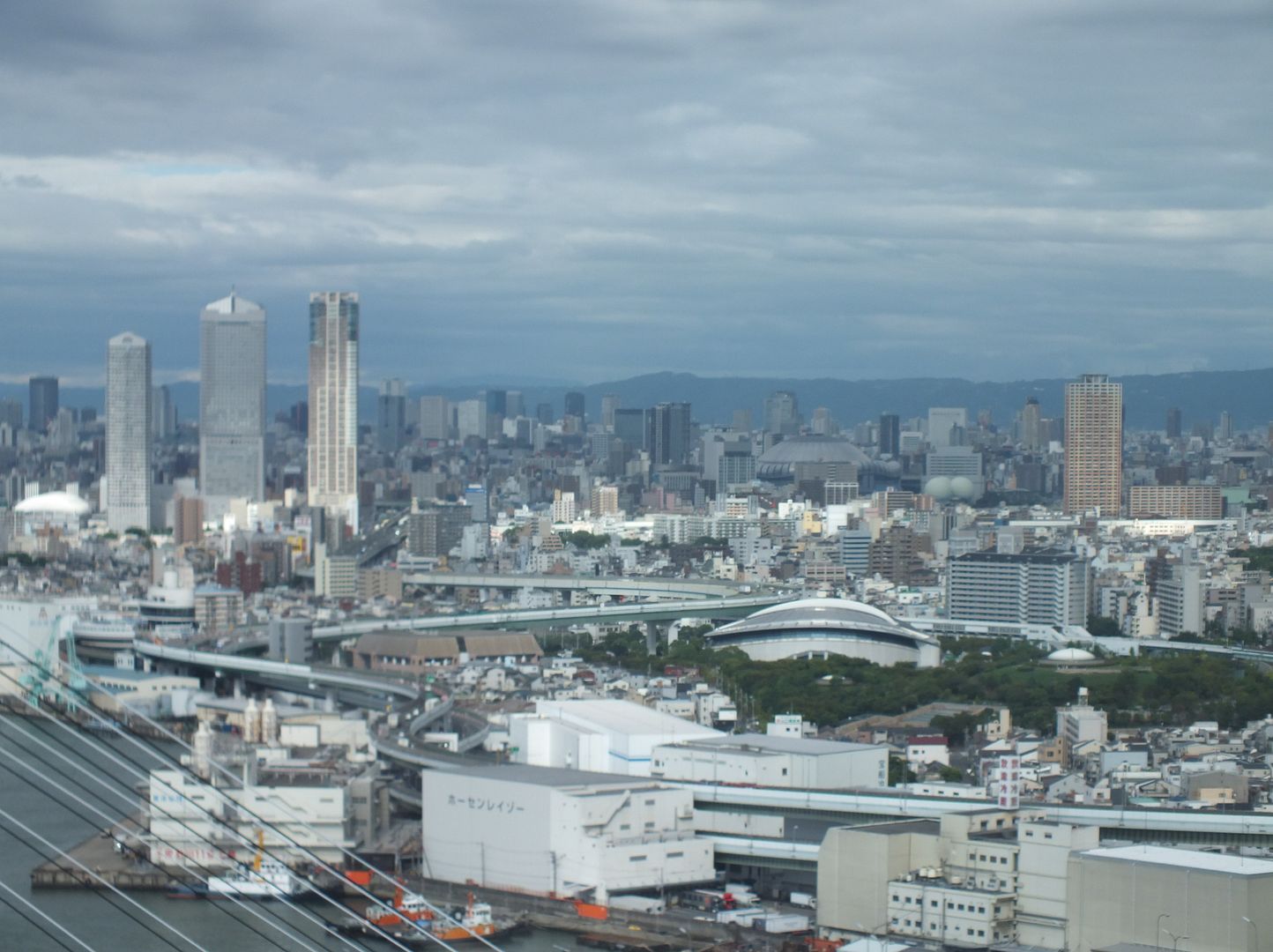 And some tasty tempura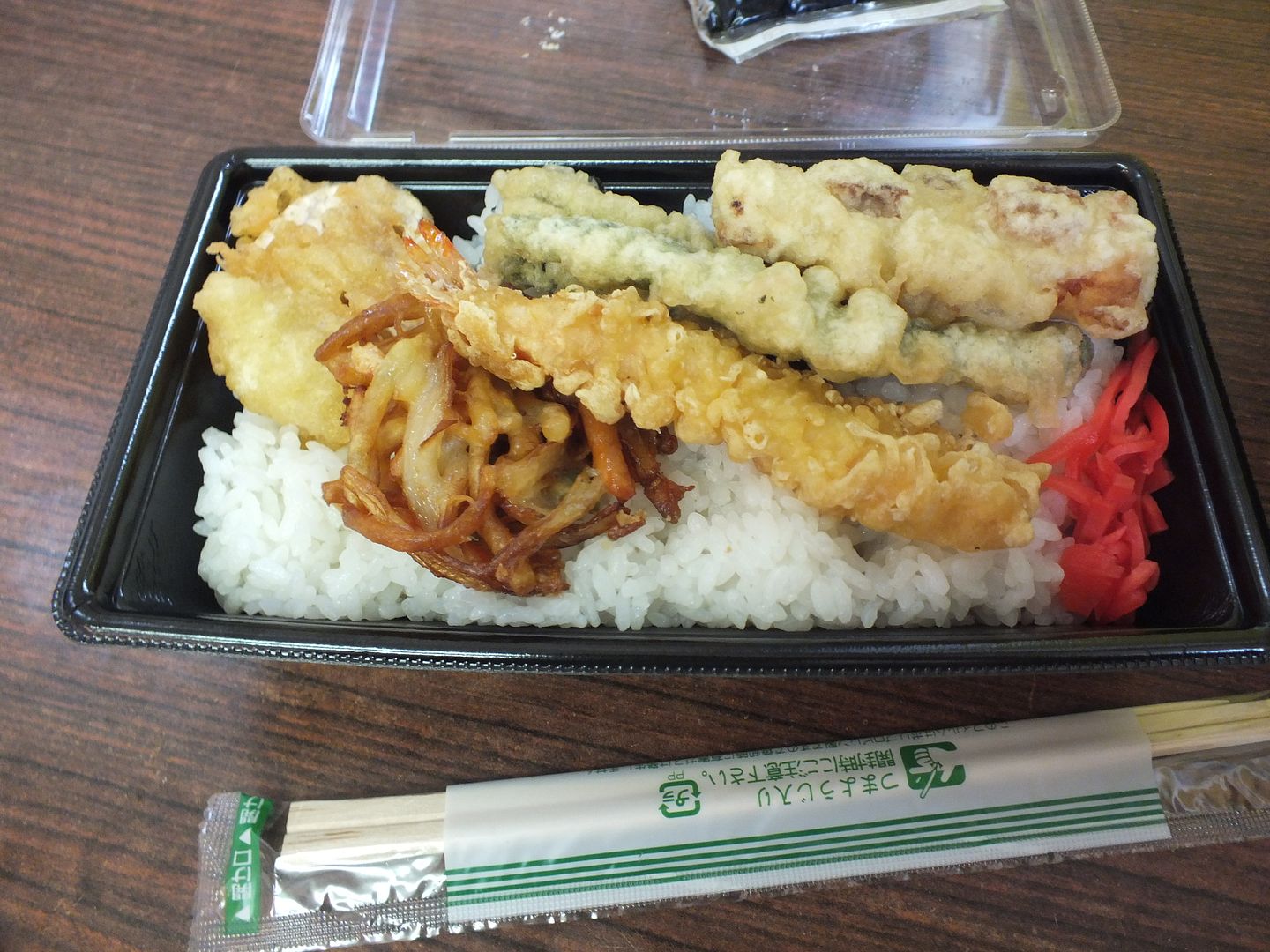 Out on the town, Osaka style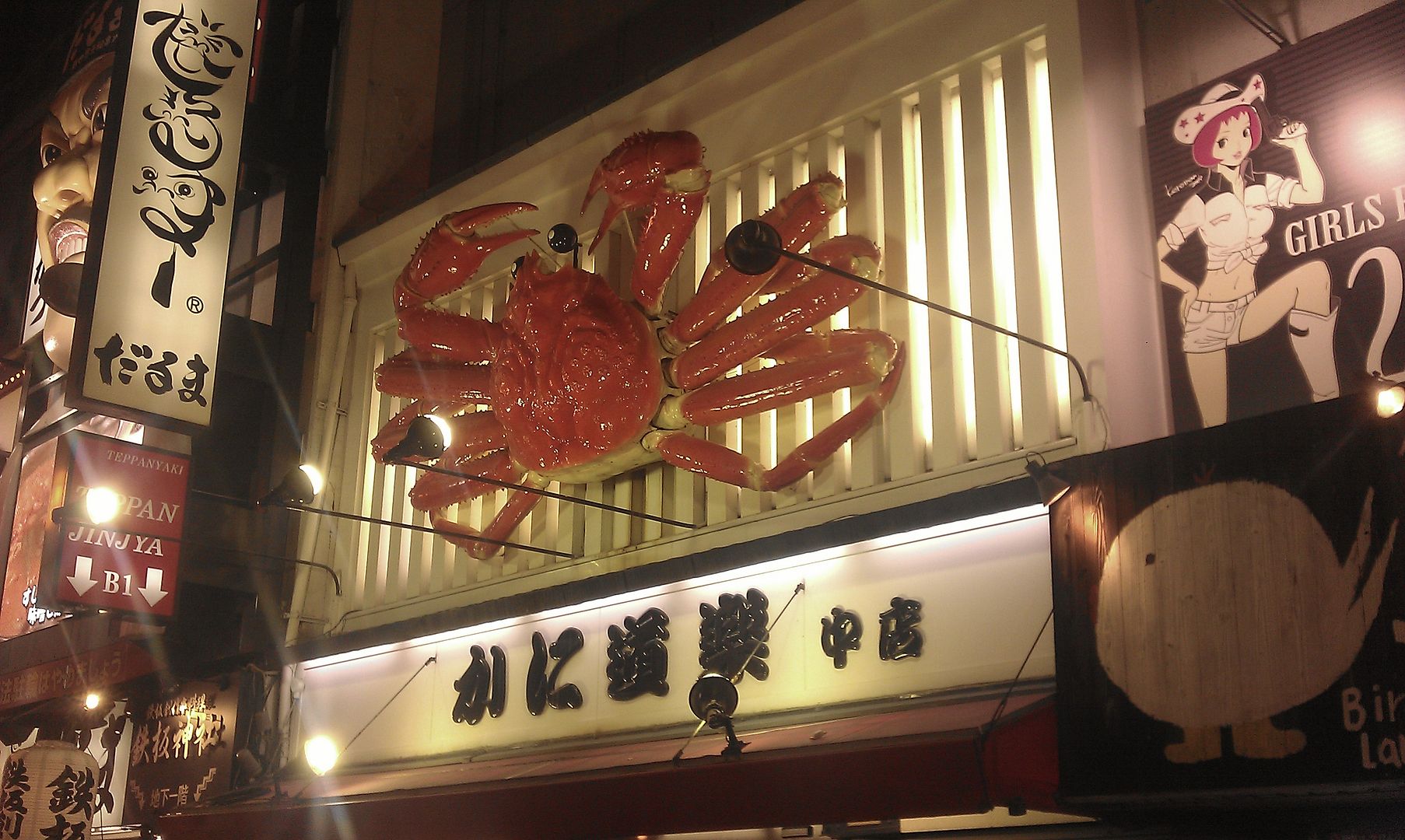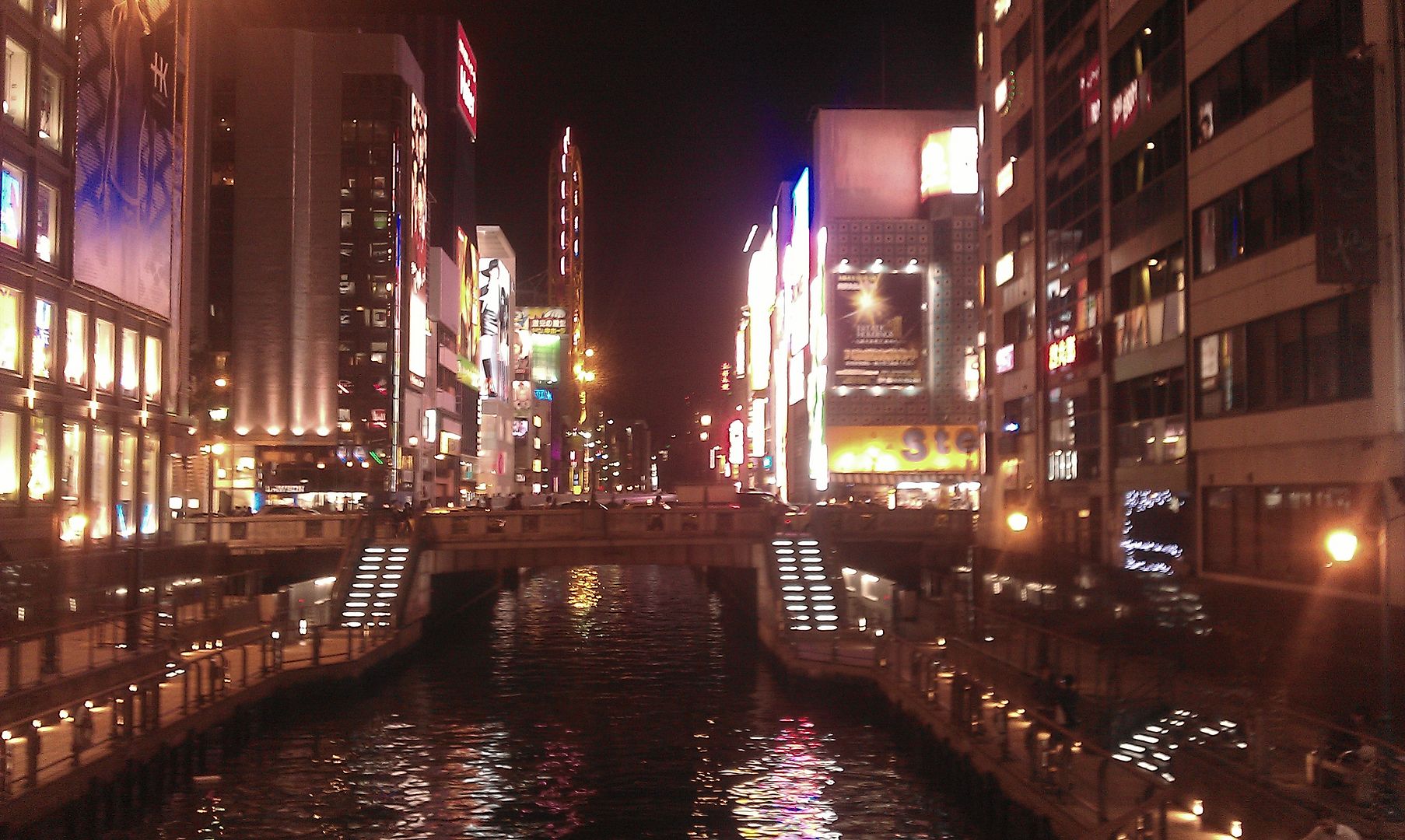 Some tasty bar snacks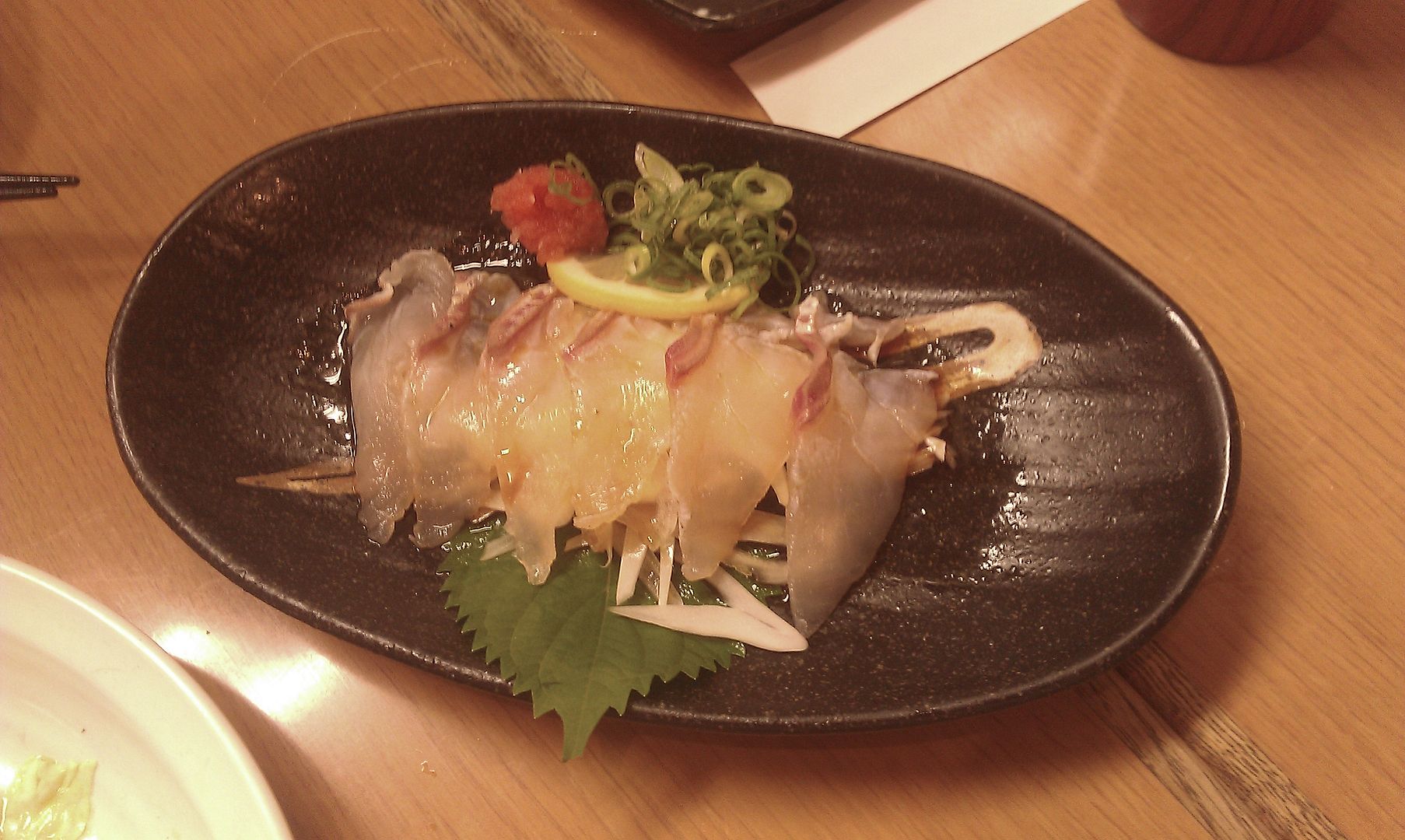 A visit to a proper (posh) tempura restaurant - delicious
The Japanese have pioneered the "frozen head"….they poured the (headless) pint, then dribbled the head on from a slushie machine. To be honest, I was a bit weird tasting so I wouldn't have it again, but they get points for ingenuity, especially on a baking hot summers day.
And of course, we went to a KTV place
This was, without a doubt, the coolest sushi restaurant ever. You could order stuff a la carte on the screen (if you didn't like what was whizzing past you, and it would be delivered by another (upper fast) conveyer belt (the orange thing)…awesome, especially as it was a Y100 yen sushi place.
My type of Corporation!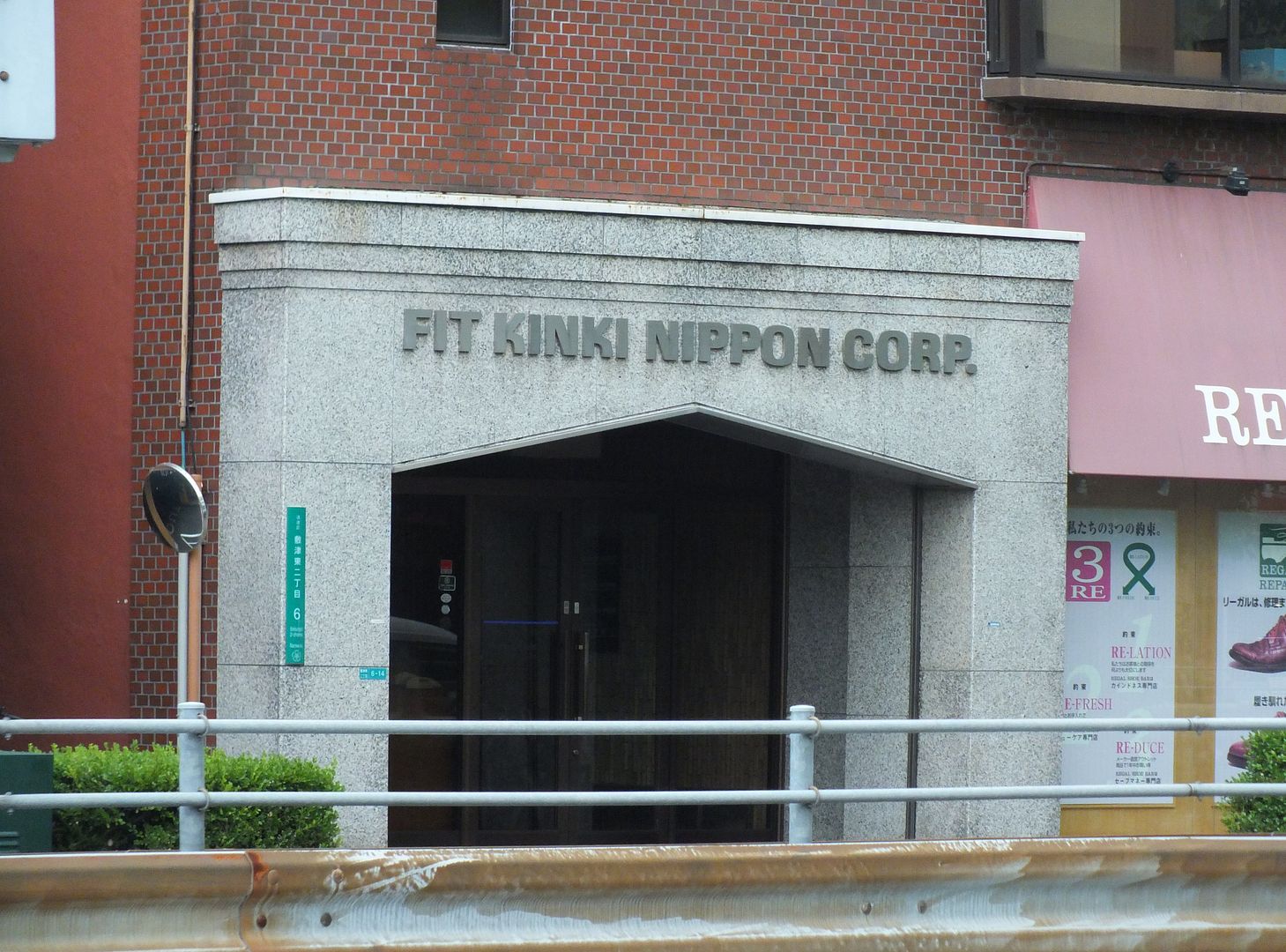 Sadly, after two very interesting days, it was time to say goodbye to Osaka (and Japan), and head over the water to China.
If you've been following my travel over the years, you'll know I've been to China a lot. The purpose of this visit was mainly to reposition myself for the start of my North Korean tour, which would begin in Beijing. I choose Shanghai as I have a good friend living there. As I wanted to be there for a weekend, and the NK tour would start on a Saturday, it meant spending just over a week in China. Not ideal (when I'd rather be in Japan), but I was sure I could rustle up some interesting travel after my weekend in Shanghai.
I was using my BA Avios on JAL between KIX and PVG. The morning flight is operated by the 767, but the times weren't great. The afternoon flight had a much better schedule, but was operated by the 738…oh well, we can't have everything!
After my sushi lunch, I hopped on a non-express train back to Kansai.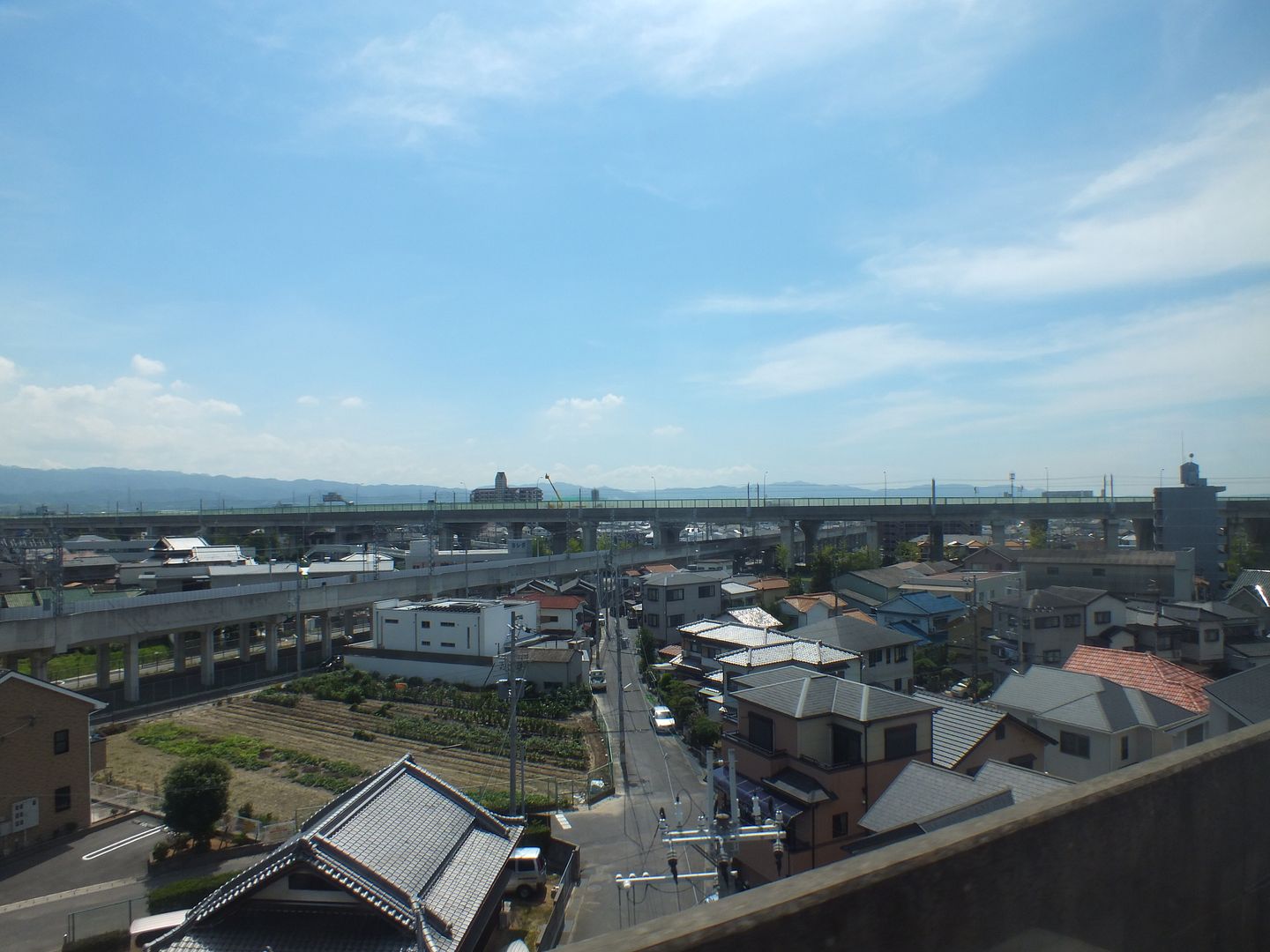 Kansai, along with just about every airport in japan, has excellent spotting facilities. KIX I believe, however, has gone further than most other airports, and built a little spotting village at the end of the runway. As such, I got to KIX nearly 3 hours early.
FIDS. As you can see, KIX is not a busy airport
The Fairbanks flight is an interesting one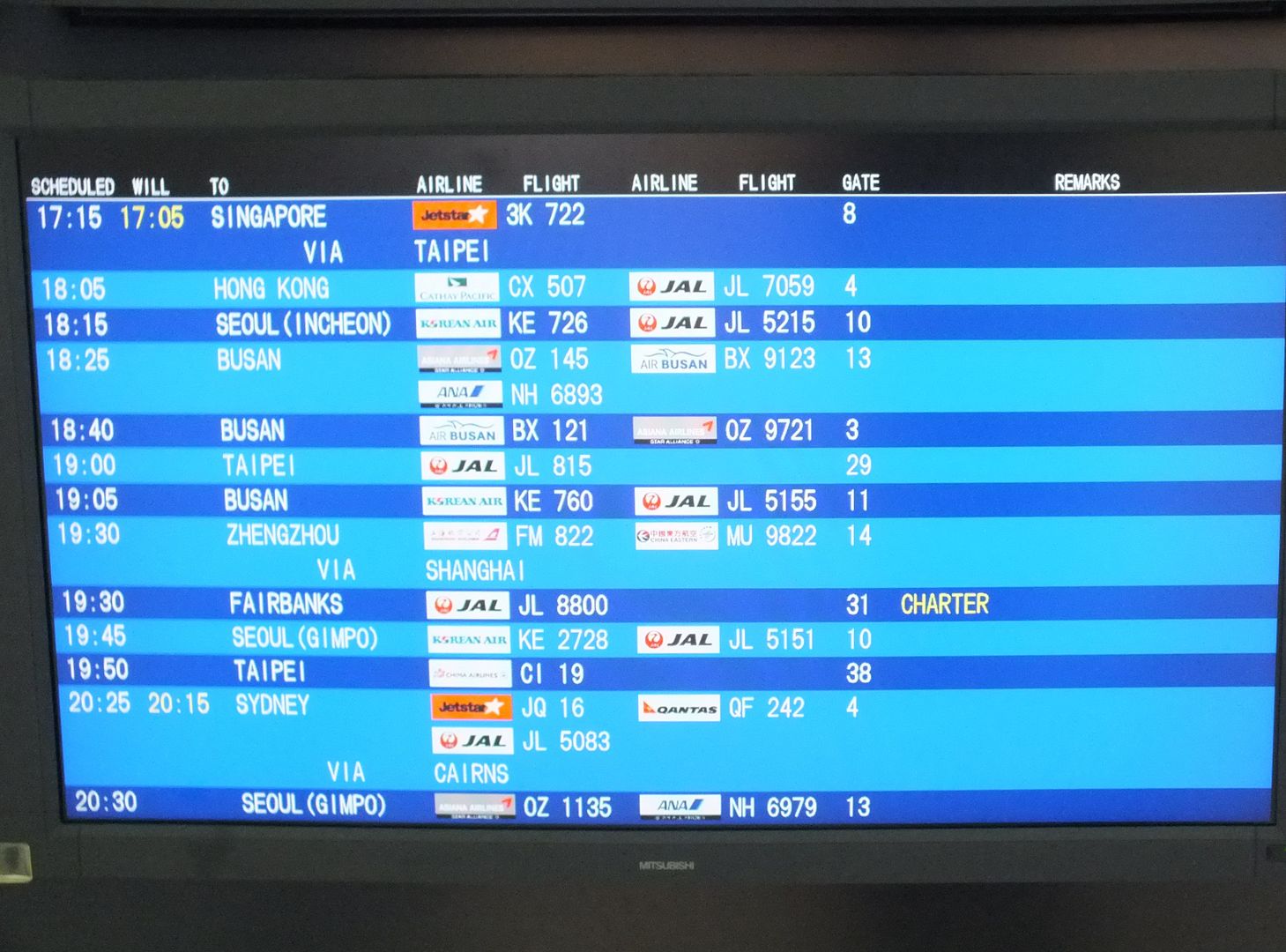 FIDS in Korean
First stop was check in.
The JAL counters were understandably deserted of passengers, but as one would expect, had a full complement of impeccably attired and super polite staff. After checking I was eligible for the Priority desks by a friendly bouncer, I was directed to one of the many empty desks.
My bag was tagged with a priority tag (which was mysteriously missing upon arrival in Shanghai), and my boarding pass and lounge map issued. I now had plenty of time to find the viewing area.
I was quite impressed with the interior architecture of the terminal. When I was much younger, I fancied myself as an architect, and this was an inspirational building for me way back when it was built. It reminds me of PVG a bit.
The Viewing area (aka SkyView) is a free bus ride away.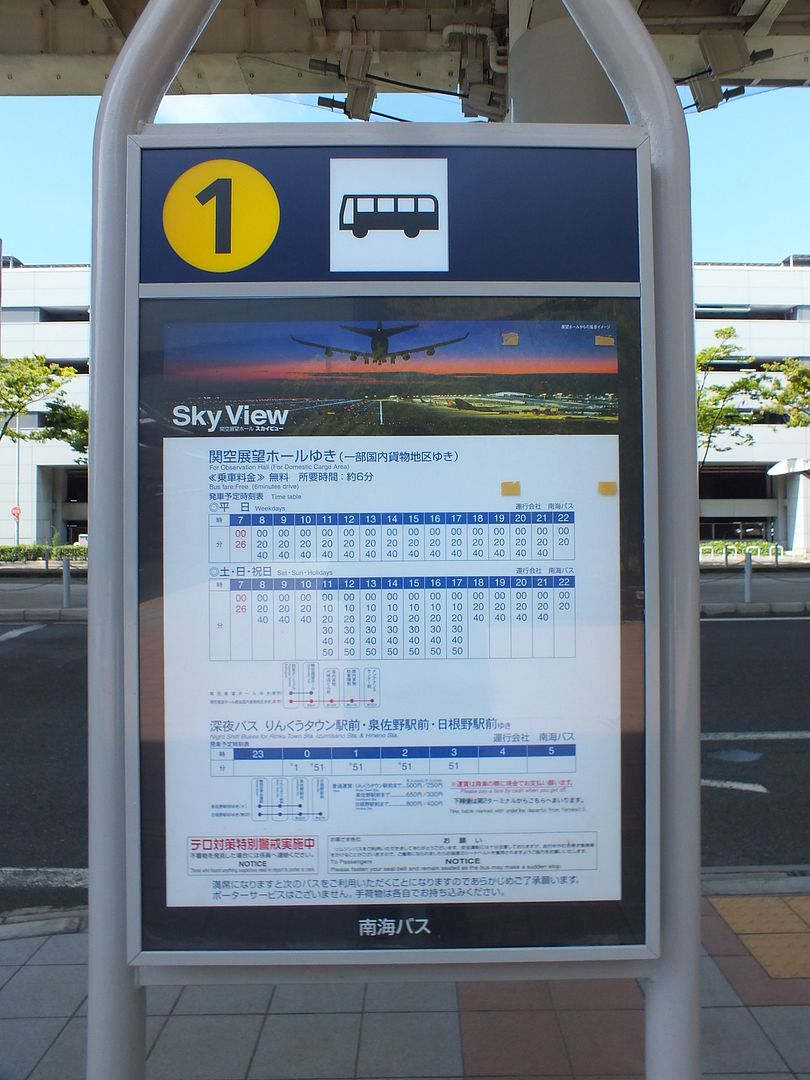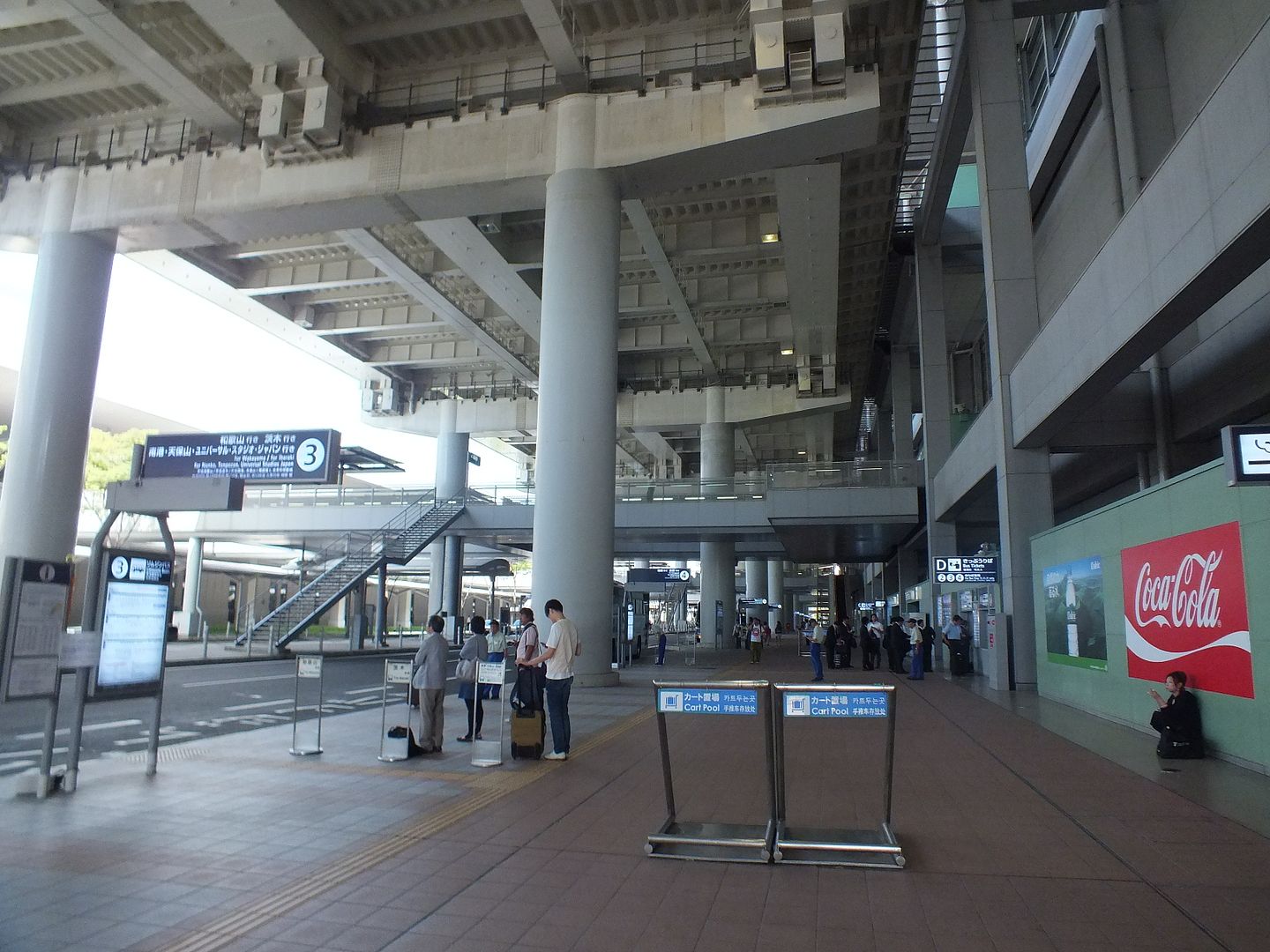 It was pretty hot waiting outside, so I went in to the arrivals area to wait. Despite the dearth of flights, this area seemed horribly cluttered and crowded, even with just one flights worth of passengers…now this bit definitely needs a sort out.
Before long, the bus arrived, and I got off with a few other people (none of which were your typical av geeks…young family, elderly couple, tourists).
The SkyView was obviously set up for slightly busier times as a lot of it was empty. There are a couple of aviation themed restaurants (both deserted), some cool shops (didn't buy anything though), some other bits and bobs, and then finally, plenty of space to sit and watch the planes.
Jetstar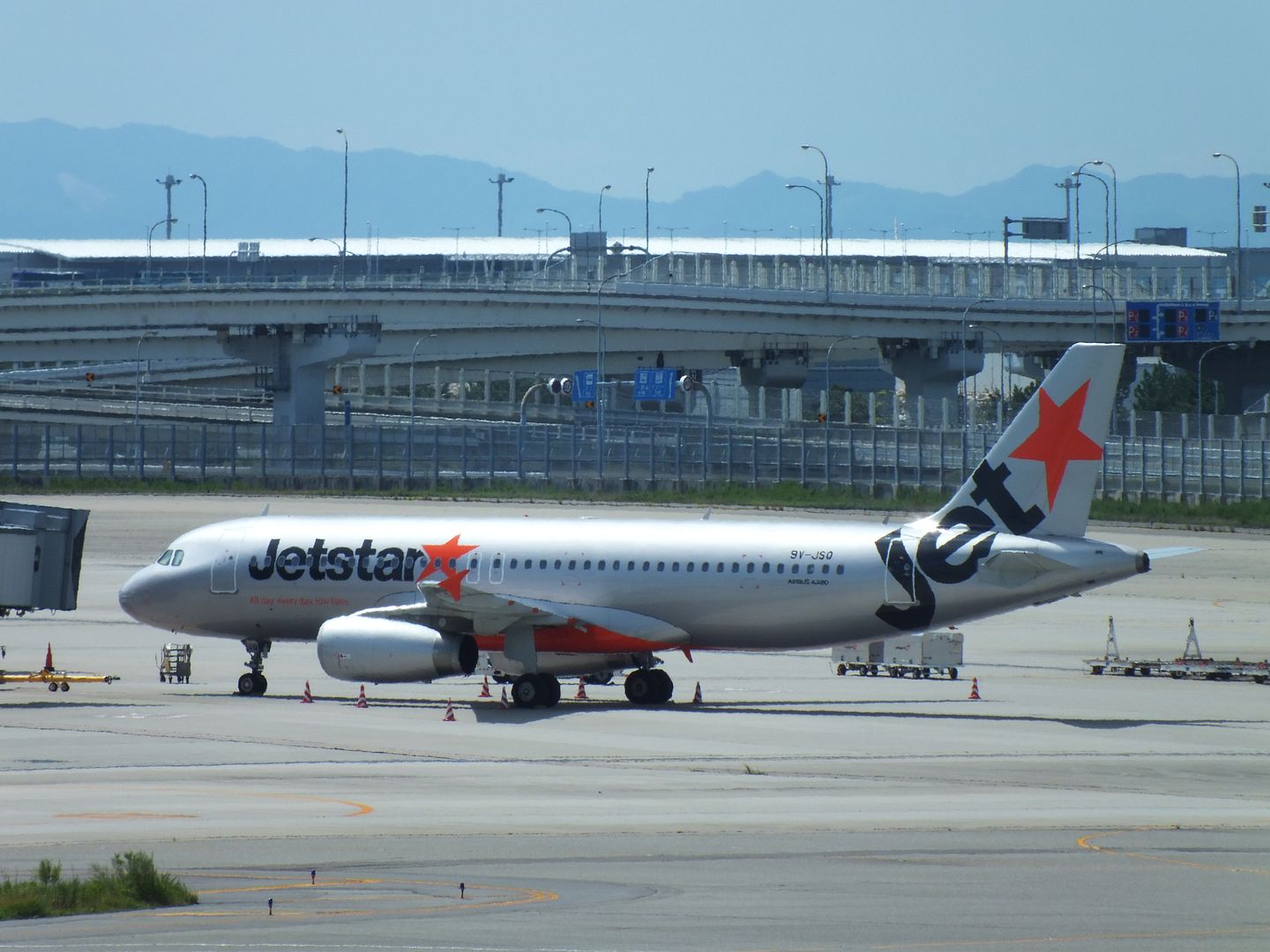 EVA
And compatriot China Airlines
Inside there was a FIDS, along with a cool cartoon plane showing the relevant data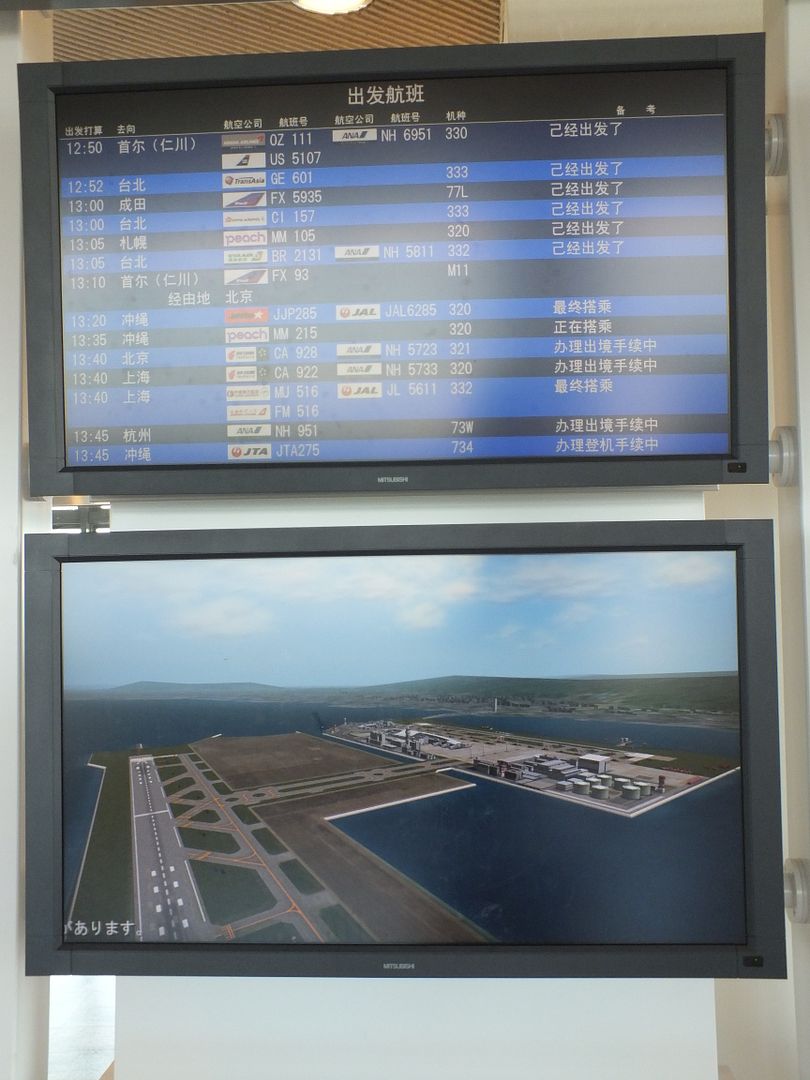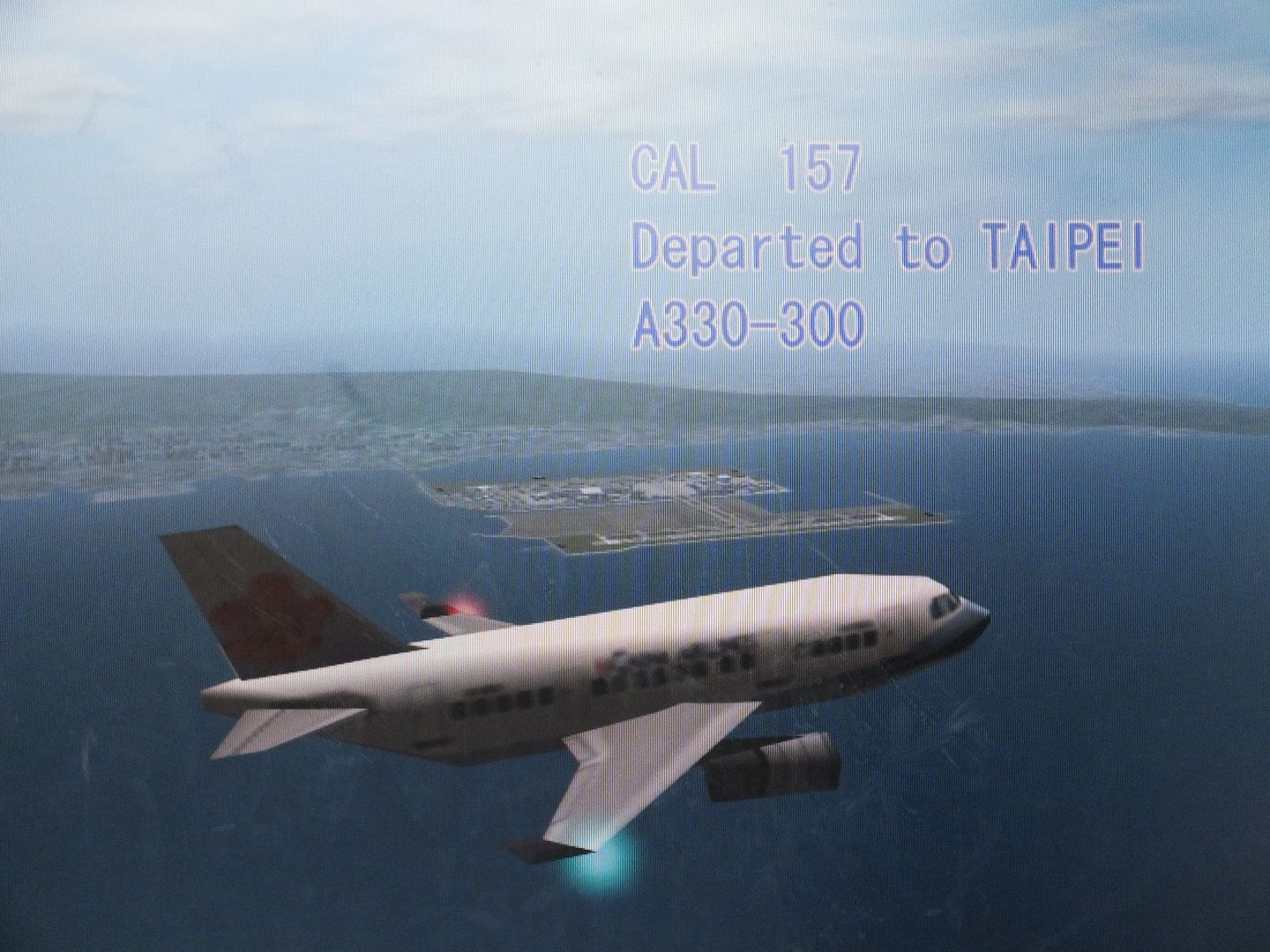 The bridge to the mainland
Not too busy today
Peach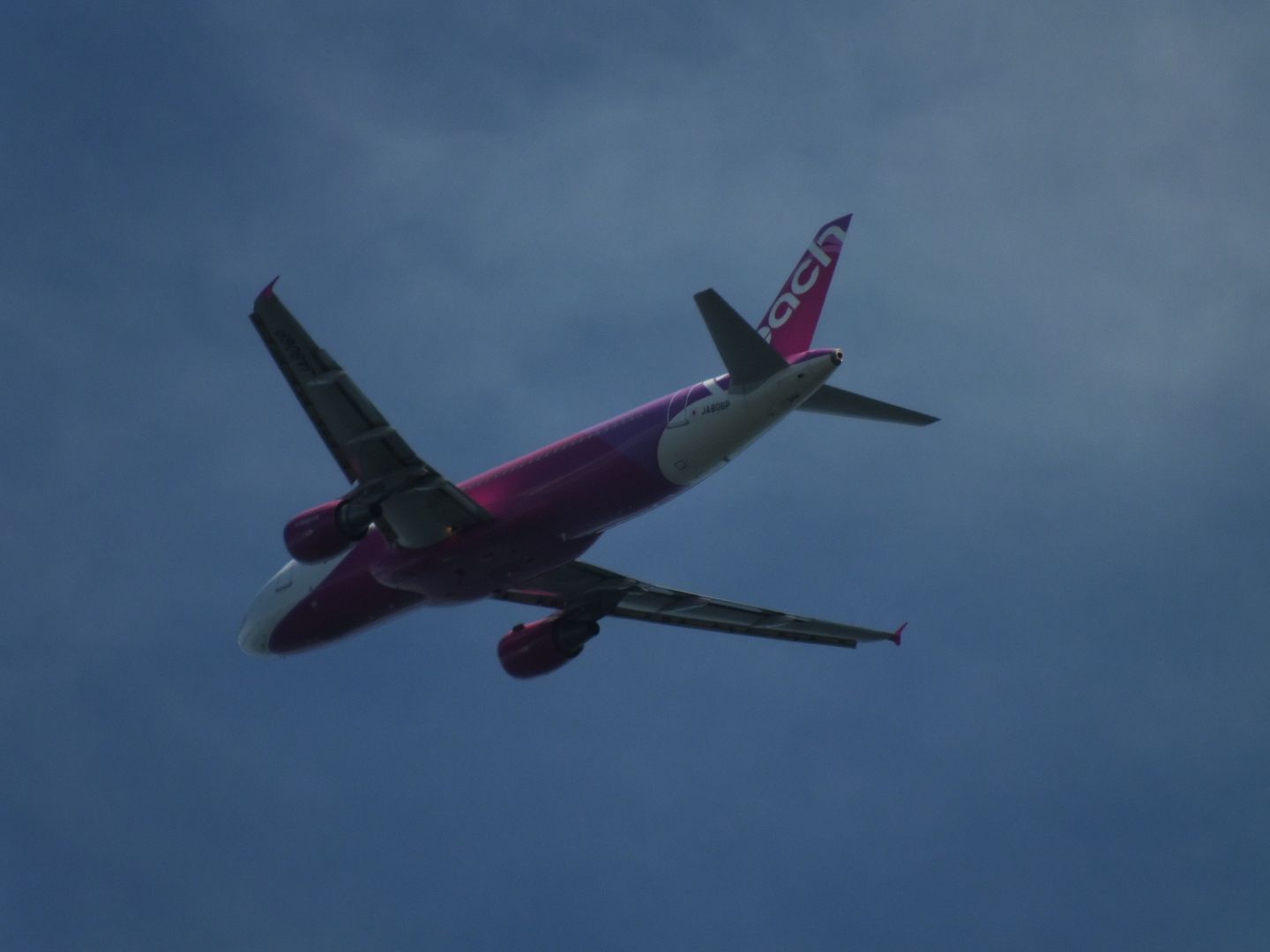 And a Fed Ex MD 11
Toilets…playing to gender stereotypes a bit, but cute nevertheless
Back in the main terminal, I headed for secueity. I didn't see a priority lane, but there was no queue anyway in the normal bit. I was
only
person at immigration (and there was only 1 desk open). Now
this
is how all airports should be!
Airside was a bit odd. Unlike in many places, it seemed like only passengers from certain gates could easily access large parts of the terminal. I had thought of doing a walk down the length of the pier, but wasn't sure if I took the monorail (which seemed to be the only way to get out of the central bit), if I could get back or not.
In the end, I decided to just head to the lounge (I mean, there were hardly any flights leaving anyway, so probably not much to miss).
Onto the monorail
Not much happening down at the gate
My plane waiting patiently
There was not much else to do but hit the lounge
I was welcomed at the door, and directed inside. Well, compared to the NH domestic lounge, there was plenty of offer. However, the place had clearly not been updated in quite a few years and was showing her 90's (?) heritage fairly well.
The was a reasonable choice of food and drink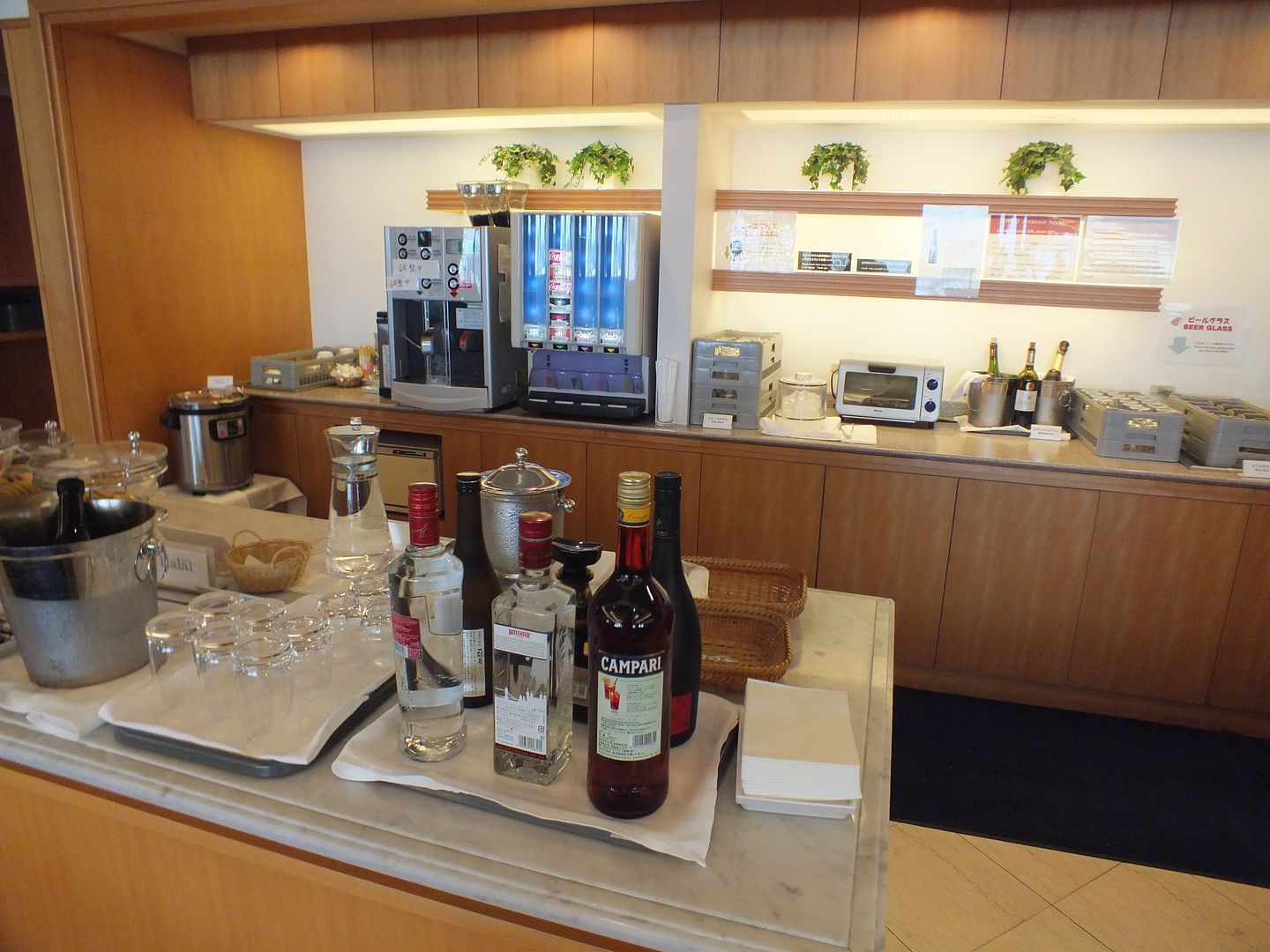 And row upon row of armchairs facing the window (sadly, with nothing on the tarmac outside). There were a handful of other passengers in the lounge, but it was quite quiet and peaceful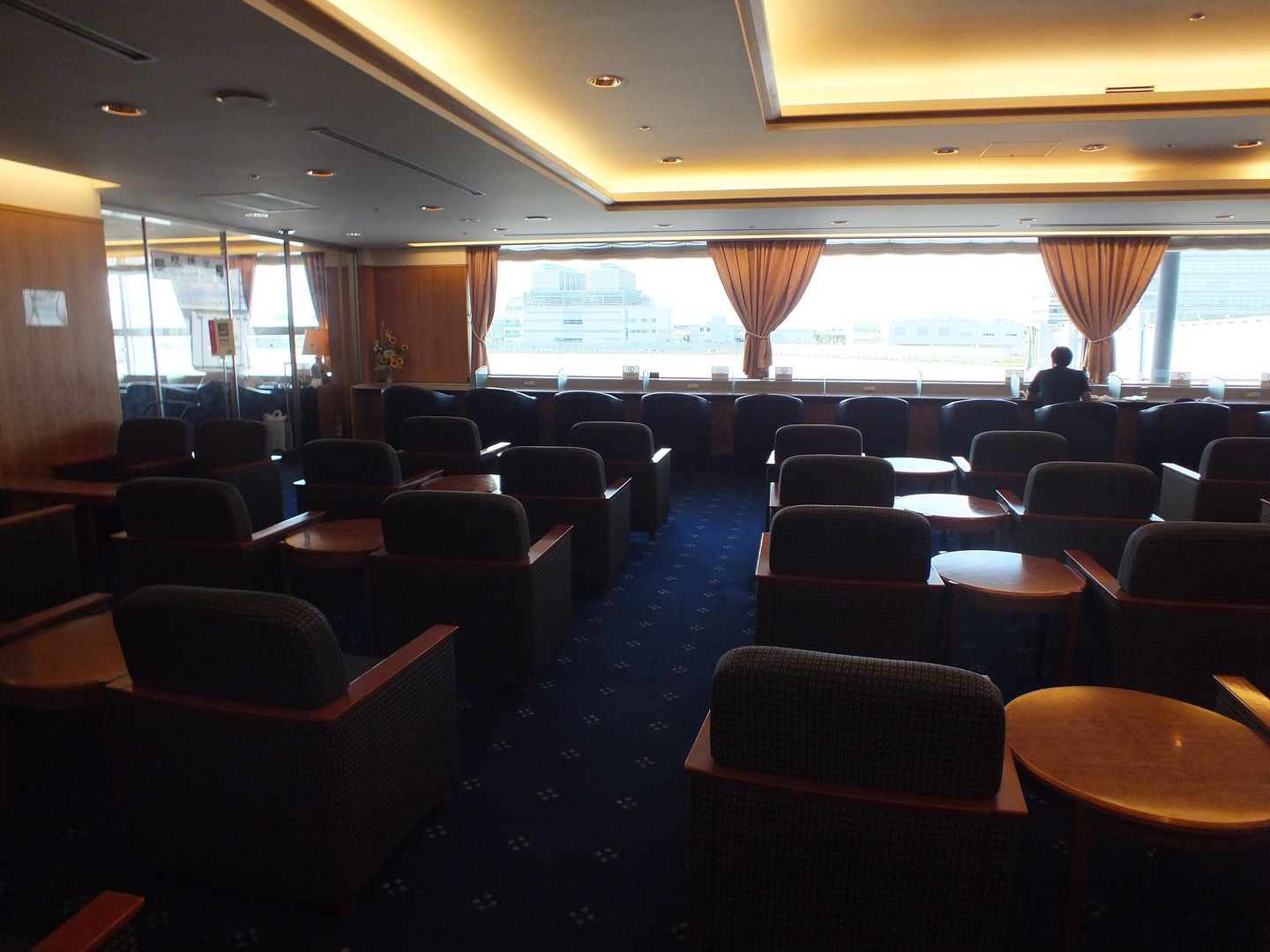 Sandwiches, crudité, and some drinks
The onigri was warm and very tasty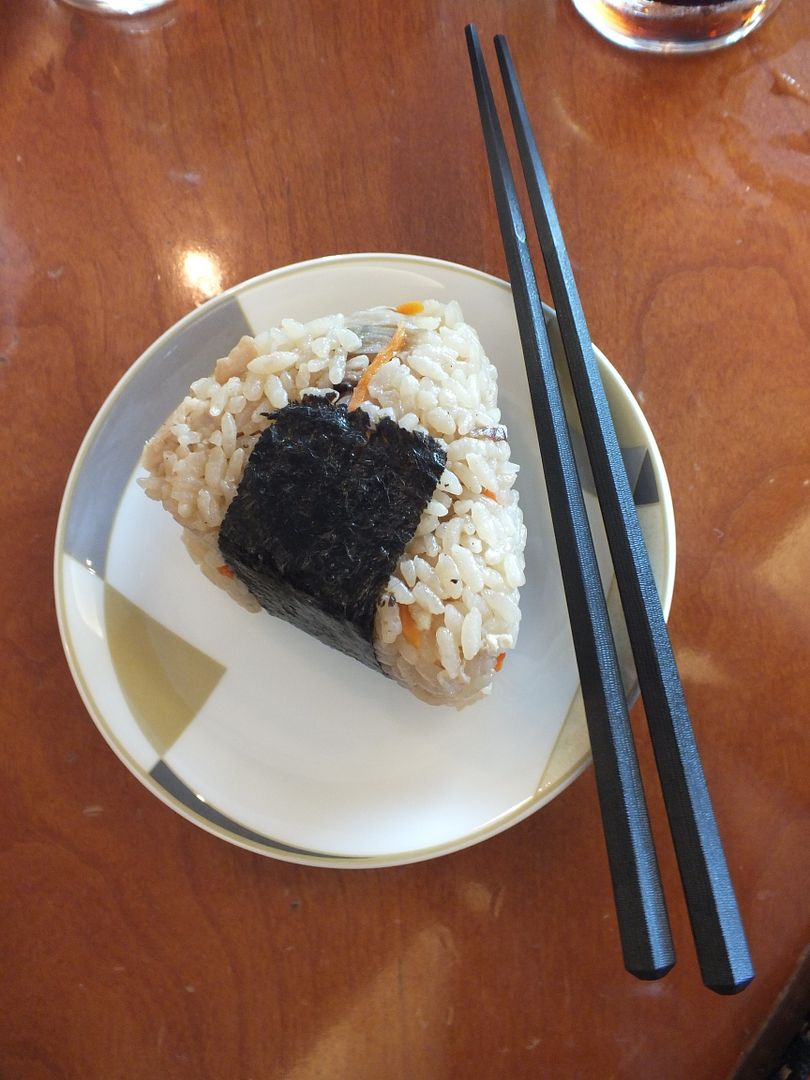 Another back room was deserted….
…maybe because they were showing this on the TV screens….
I had a go on the massage chair, but it was fairly uncomfortable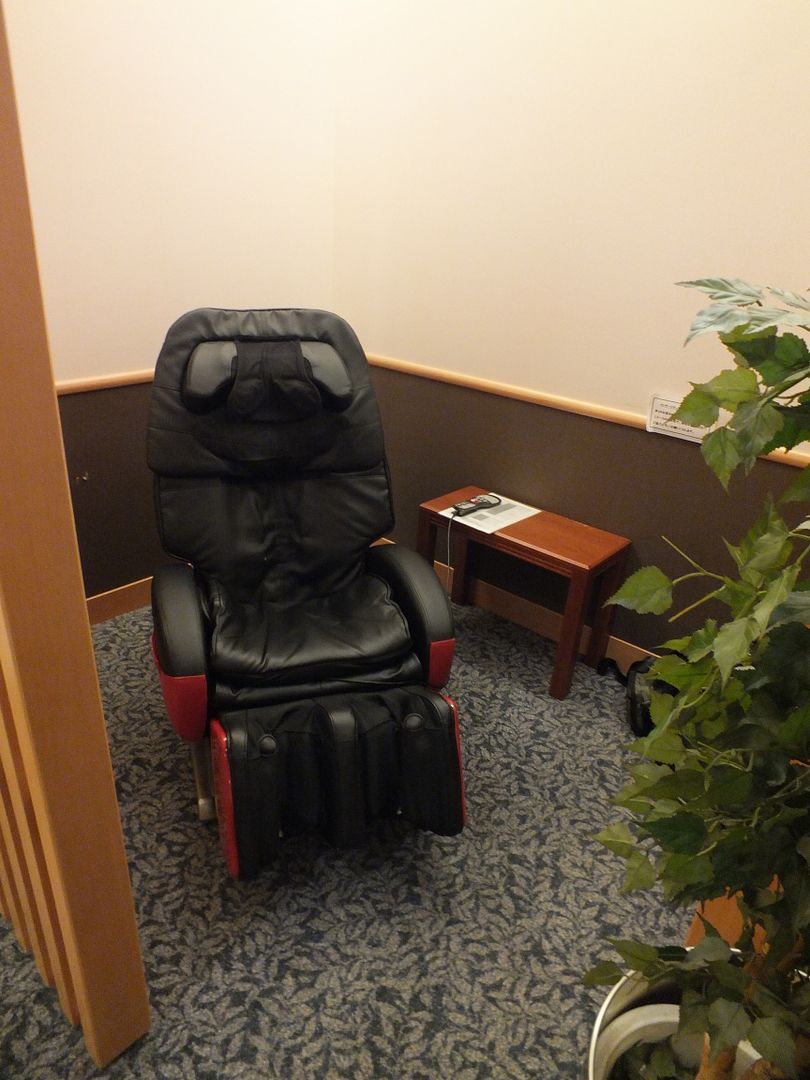 It got boring in the lounge quite quickly, so I headed to the gate fairly early, where a rowdy crowd of Chinese tourists were comparing their bargains from the duty free.
Nearly ready for boarding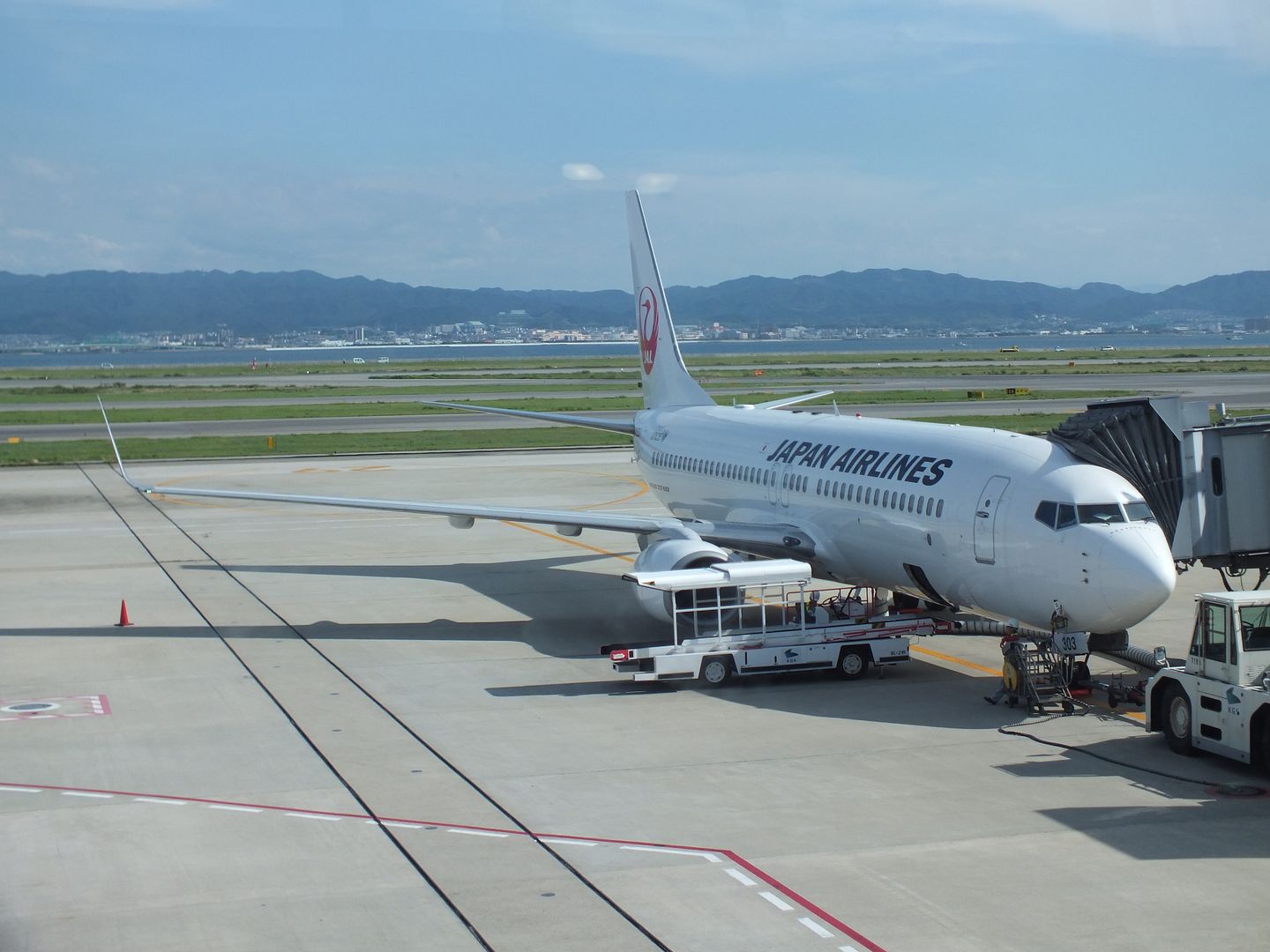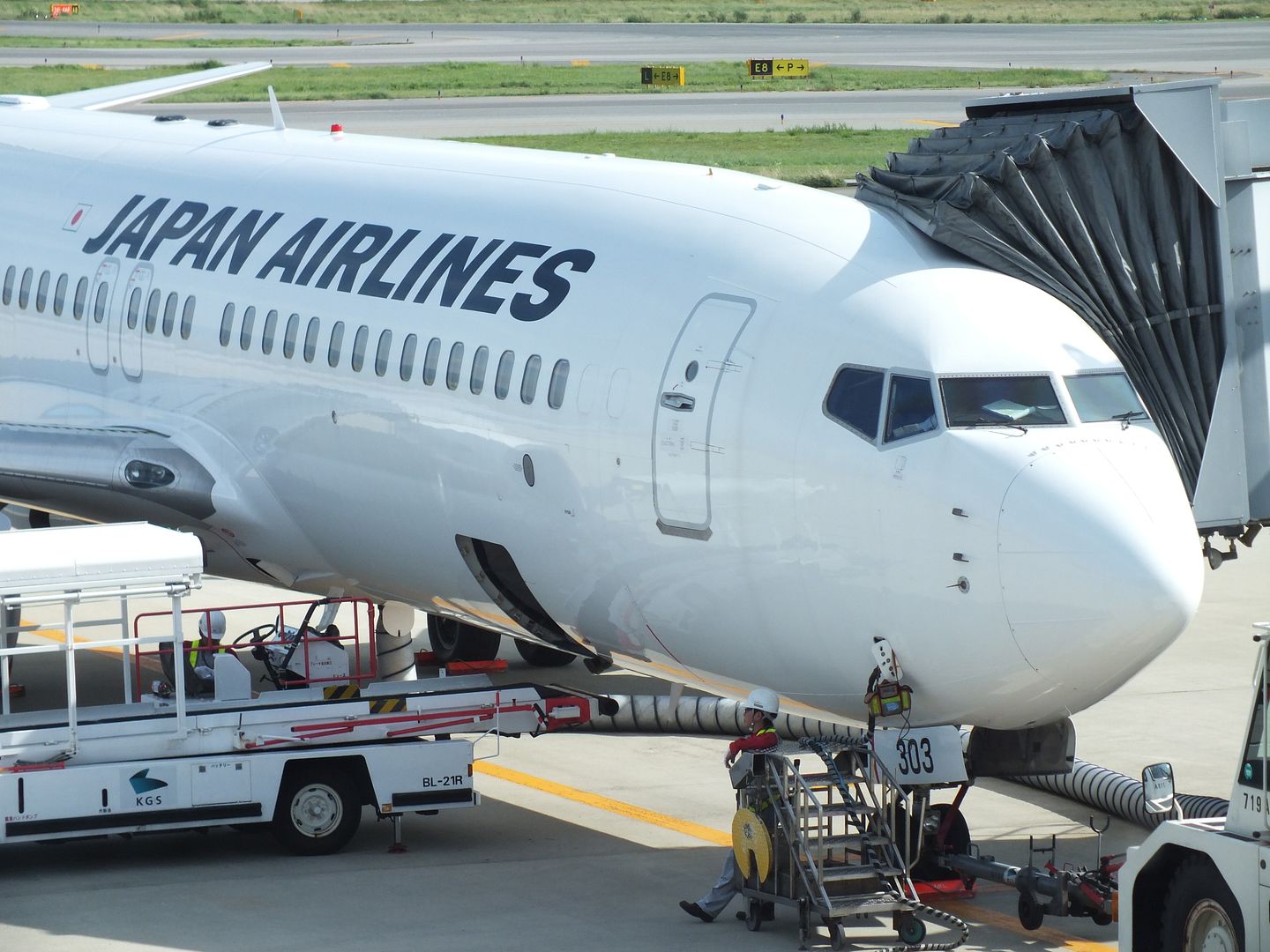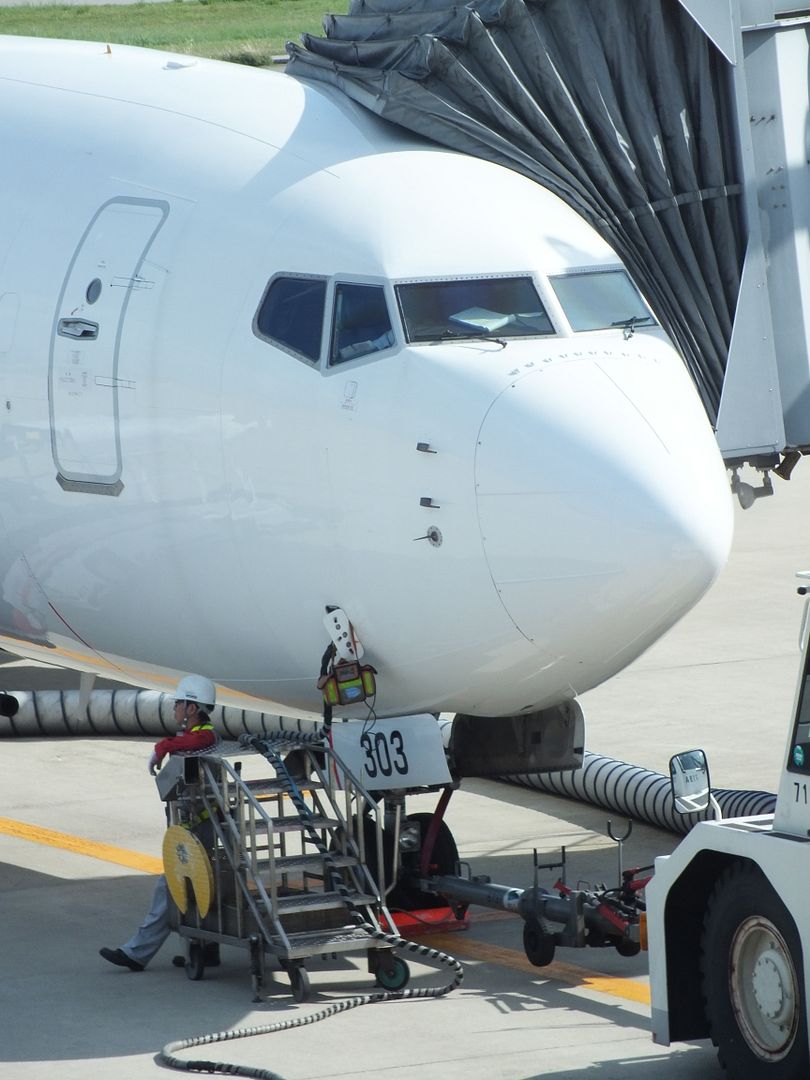 The airport is so quiet!
Finally, 25 minutes before our STD priority boarding was called. I ended up being the only person to take advantage though, and was first on-board. Note the ID of the aircraft maintenance manager who wishes everyone a pleasant flight.