Quoting KC135TopBoom (Reply 47):
The KC-135E/R/T as they sit today already have data links from the SMART TANKER program, AFSATCOM, and HAVE QUICK.
But how integrated are they into the aircraft ? like the "SMART TANKER" is just a pallet loaded onto the aircraft, it could be loaded onto any aircraft (e.g. C-17/KC-10,/C-130), and it does not enhance the KC-135 at all.
It like putting a data link pod onto a fast jet, that does not hook up with the aircraft computers.
Are they that different ?
KC-135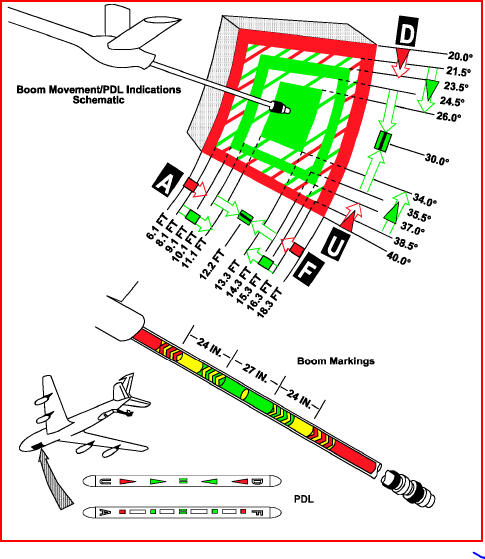 KC-10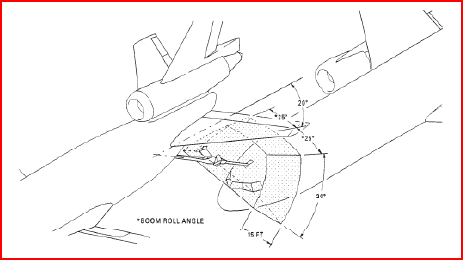 Quoting KC135TopBoom (Reply 47):
There is no Boom compatable receiver in the inventory the KC-135 cannot refuel today.
That does not even come close to reflect all the aircraft that have the capability to receive fuel.
Quoting KC135TopBoom (Reply 47):
The size of the refueling envelope is receiver driven, not the Boom limitation driven. The maximum size of the KC-135 Boom Envelope is 12' in extension (based on a 30 degree down Boom trail below a wings level attitude( from 6.5' inner limit to 18.5' outer limit), from 20 degrees down elevation to 40 degrees down elevation (of the Boom), and 15 degrees left and right azmith.
See above
Quoting KC135TopBoom (Reply 47):
The larger refueling envelope of the KC-767AT or KC-30B add nothing to the current refueling capabilities.
The USAF disagrees.
Quoting KC135TopBoom (Reply 47):
It was the GAO Consultants that figuered out the KC-30B could not refuel all UISAF receivers.
That is not my understanding. The USAF does not have one set of procedures for air to air refeulling, the procedures for the KC-135, KC-10, KC-130 are not the same, nor are the USAF procedures for the use of allied aircraft.
All the KC-X RFP asked for was to use the existing USAF procedures, it did not say KC-135 procedures as Boeing claimed in their protest.
BTW, as far as I am aware, the V-22 has not received its clearance from the KC-135 or KC-10.