Russia is showing off some of it's newest Equipment off the coast Finnmark in the North of Norway in october. Apparently a first encounter in the high North of this type. The Aircraft was part of a large Group of Russian Bear Bombers and tanker Aircraft that flew along the coast of Norway and all the way Down to Portugal. The Aircrafts where followed by Norwegian F-16 fighters and British Typhoon fighters among others.
Here is a Russian SU-34 Fullback and a Norwegian F-16: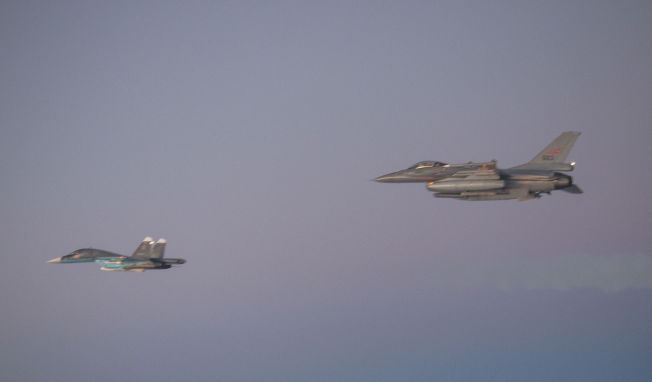 Close up of the SU-34 Fullback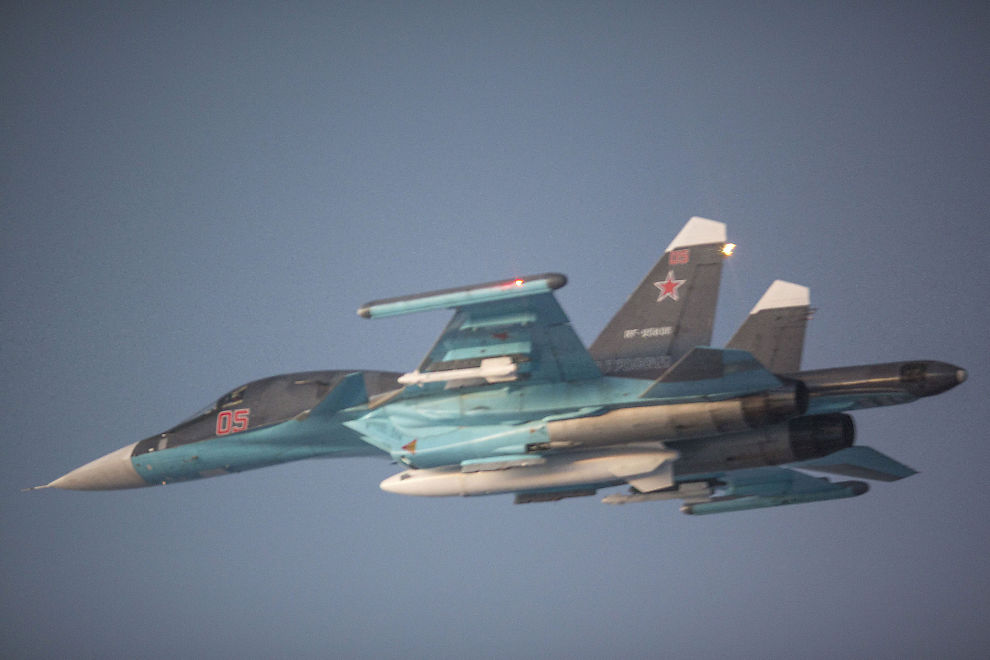 The SU-34 Fullback is built to Carrie Nuclear wheapons.
http://www.vg.no/nyheter/utenriks/fo...fly-langs-norskekysten/a/23333831/