US intercepts Russian bombers, fighter jets off the coast of Alaska

Washington (CNN)US F-22 stealth jets intercepted four Russian bombers and two Russian Su-35 fighter jets off the coast of Alaska on Monday, according to a statement from North American Aerospace Defense Command.

The Russian nuclear capable long-range bombers flew into the Air Defense Identification Zone, which extends approximately 200 miles off Alaska's western coast.
Link to news article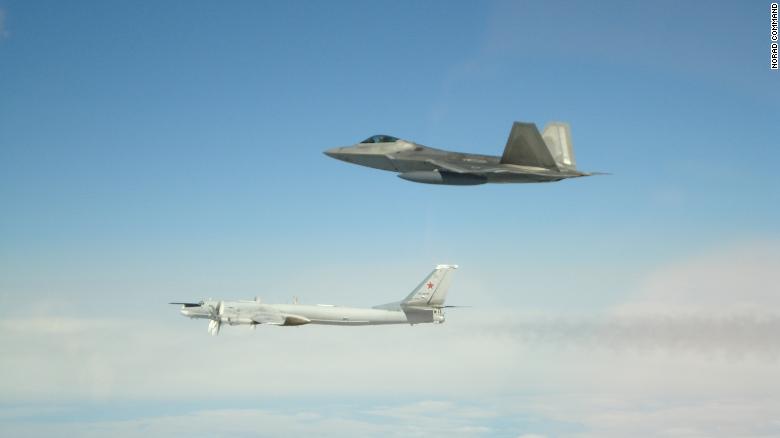 Always nice to see these air to air photos of these Russian aircraft.
It seems that the Ruski's are far more active in these kinds of flights near Canadian/America shores or in Europe - north sea region.
Of course, Russia has the right to fly there, but then again it is clear their intentions. These craft fly without their transponder so they aren't visual on the civil radar, So that makes it actually less innocent and actually dangerous in airspace where civil aircraft zip around.