So apparently the picture that Trump tweeted last week of the damaged Iranian launch site, currently known to be due to a failure during fueling, was taken by a US spy satellite. It shows the extreme quality delivered by American reconnaissance satellites. Due to the high quality many thought it was more likely taken from a drone within Iranian airspace.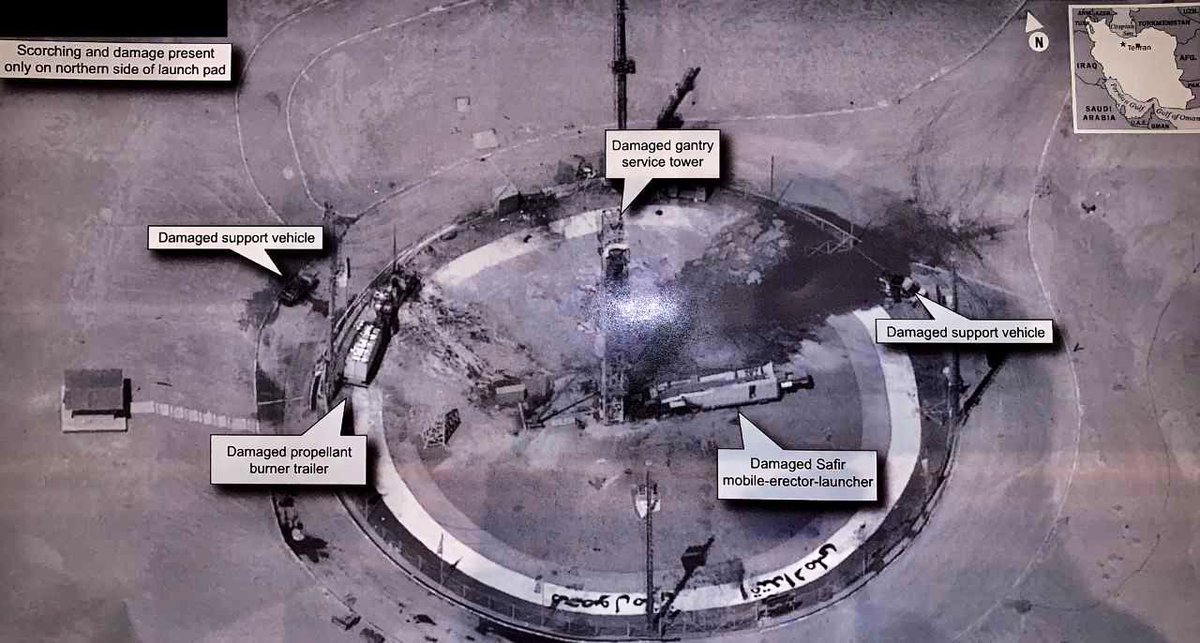 Thompson was one of the first to use an amateur-curated database of known satellites to point the finger at USA 224. He showed that it flew over the Iranian space center shortly after the accident.

Langbroek went further still. He was able to reconstruct the picture taken by USA 224 by matching the obliqueness of the circular launch pad in the image tweeted by Trump. His calculation showed that the photo was taken from the vantage of USA 224. Langbroek and another online researcher, Christiaan Triebert, also used shadows cast by towers around the launch pad as sun dials—allowing them to verify the time at which the photo was taken.
https://www.mprnews.org/story/2019/09/0 ... umps-tweet
And here is the link to Trump's tweet:
https://twitter.com/realDonaldTrump/sta ... 70/photo/1
Love how the amateur community swings into action (of course the "other nations agencies" knew this too) and just enjoy the example of how using science/simple mathematics in conjunction with basic information can yield this.
Tugg