Norway has conducted testing of the comparability of the F-35 with the runway arrestor system fitted at Orland and other Norwegian Air Force runways.
This is how scientists filmed the F-35's high-speed camera emergency braking solution.


Norwegian F-16 and F-35 also have such a hook and each end of Norwegian military airports has installed ropes called Runway Arresting Gear (RAG). RAG is not in daily use, but is the last hope for being able to stop an aircraft in an emergency, such as if brakes and brake shield fail.


...

The system of brake cables and brake hook at the Ørland air station is already approved and in use for the F-16, but Defense materials must make a separate evaluation of the system for the F-35.

...

https://www.ffi.no/aktuelt/nyheter/nest ... KRkNWZe0gg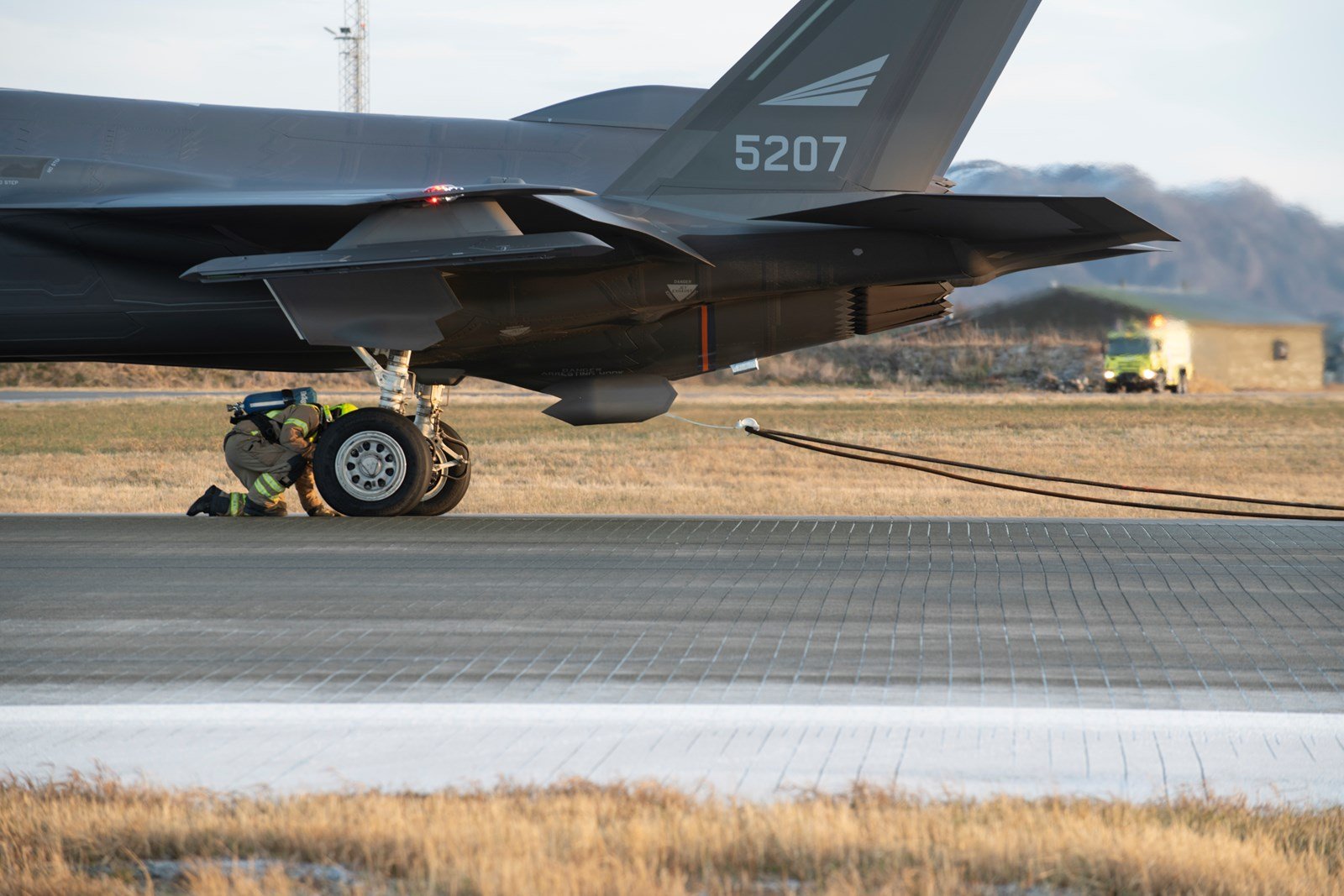 A video of the testing is available here,
https://vimeo.com/426174900