A.net In The Map Of The Internet
Posted: Wed May 23, 2007 12:47 pm
Ok, first of all, this is a GREAT source of entertainment:
http://xkcd.com/
Make sure you read the warning at the bottom of the page
Anyways, looking at one day's comic (
http://xkcd.com/c256.html
), I started wondering where A.net would be. Here's the map of the internet: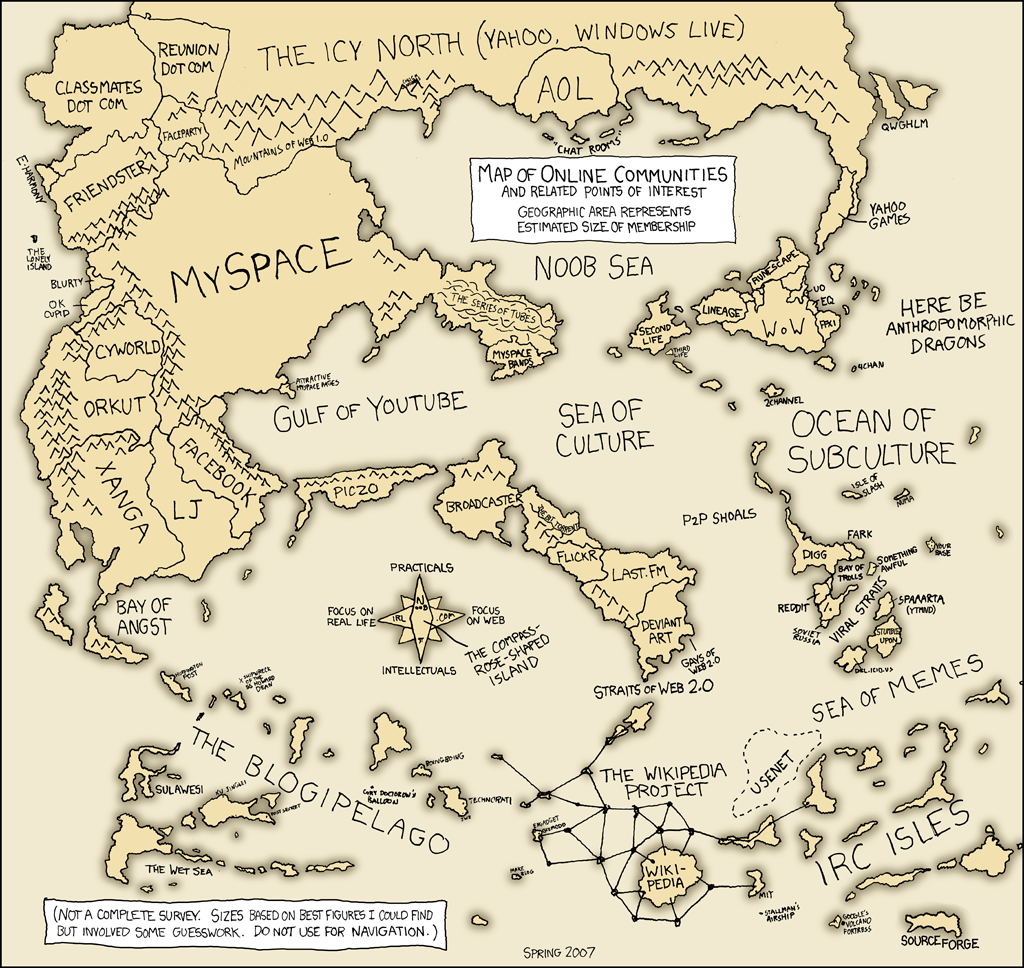 So, here's the same map, with added coordinate lines.
Here's my idea of where some forums from A.net fall into. Note the red circle outlining the compass is to highlight it in case you missed it. Might make the map make more sense.
Agree or disagree?? Feel free to post coordinates where you think Non-Av, Civ-Av, and Tech/Ops would fall into
Maybe I'll compile them later into one big map.
----
The map is copyrighted to xkcd.com, I did not create the map. I only added overlays to it in the later images. All original work credit goes to xkcd.com