5667 was my bus on thursday afternoon. Its got that new bus smell. Manufactured by NewFlyer about 5 weeks ago, this bus had 176 miles on the speedometer....thus the 2nd operator to drive this bus. The windows, drivers dashboard was extremely dirty....Lucky I keep windex and paper towels in my bag
It takes about 10 minutes to pre-trip the bus before pulling out to do your run. On the pre-trip, you'd check the exterior of the bus top to bottom for body damages, air or fluid leakes, no loose lugnuts, wheelchair lift/ramp works, all switches/gauges work, fire extinguisher is charged, clean interior, air brakes test. Those are amongst the things one would check on the pre-trip. If everything is ok. we're good to go. If theres a problem before pull-out, then we go get a mechanic. If the problem can be fixed in a timely manner, then usually you keep the same bus... if not, then u'd get another bus.
Since theres no problems found...everything is ok and its time to pull out.
Several hours later. The bus starts to act up. When I apply pressure to the gas, the bus would not move at all. While some passenger at the rear of the bus is shouting " TAKE THE BUS OUT OF NEUTRAL" , I actually recycled the bus. Recycling the bus basically is securing the bus ( Neutral, Parking brake ), shut off the bus, wait 10 seconds before starting so that the CNG fuel system and computer sensors can restart properly. After that. We're on our way. It did this a couple times on my route. Get back into the yard a few hours later.... the bus doesnt wanna move at all. I had to recycle the bus at least 4 times to get the darn thing to move again. Park it, sign off.
Sign on again for my second route. The other bus would be 5366. This would be 5366s last day at my yard. A few hours after Im done with my assignment. I earned some overtime. I had to take 5366 to her new home at the yard in Garden Grove. From there I got a ride back to my home yard and went home afterwards.
5
5666 and 5667
No skittles coming from this rainbow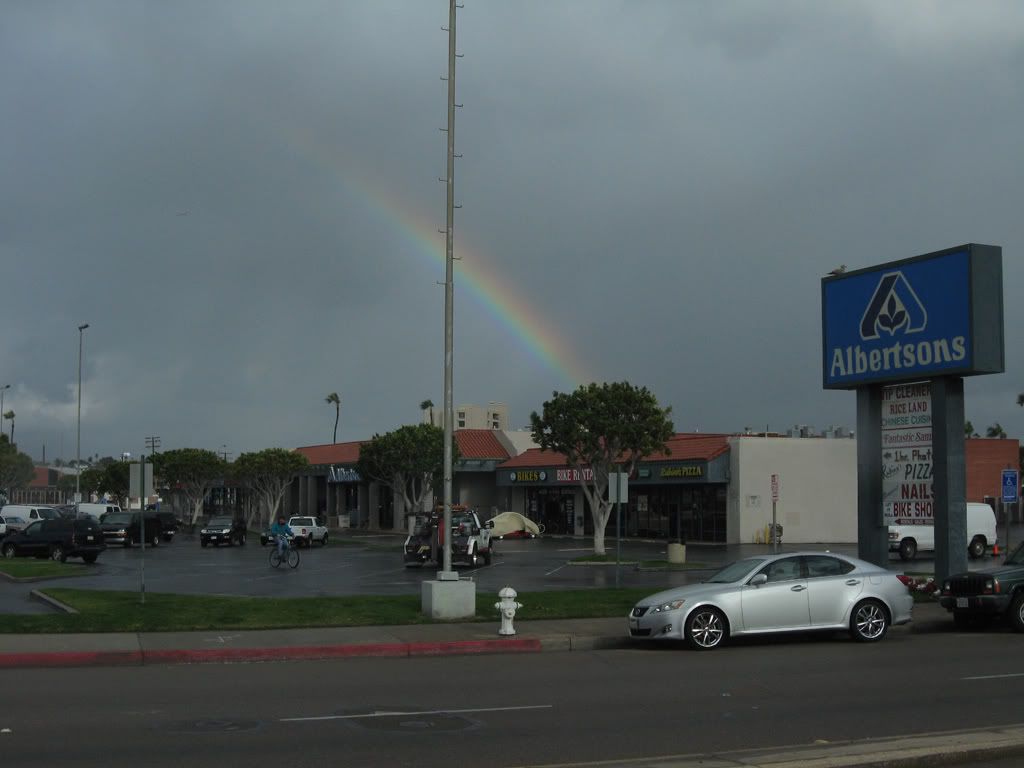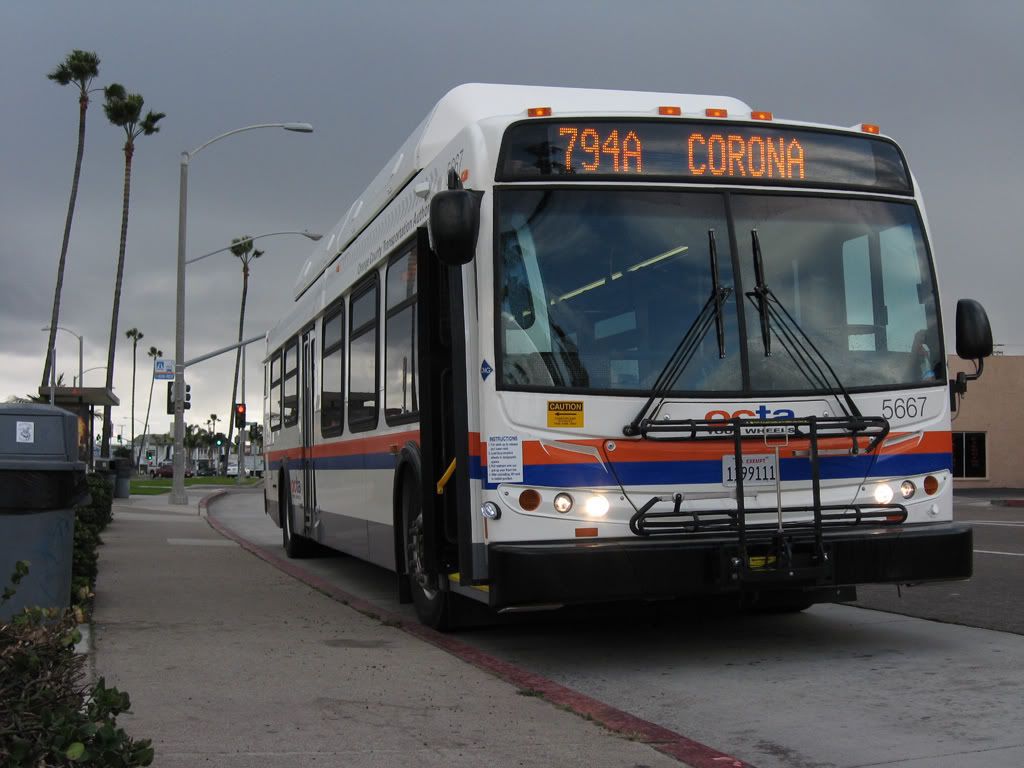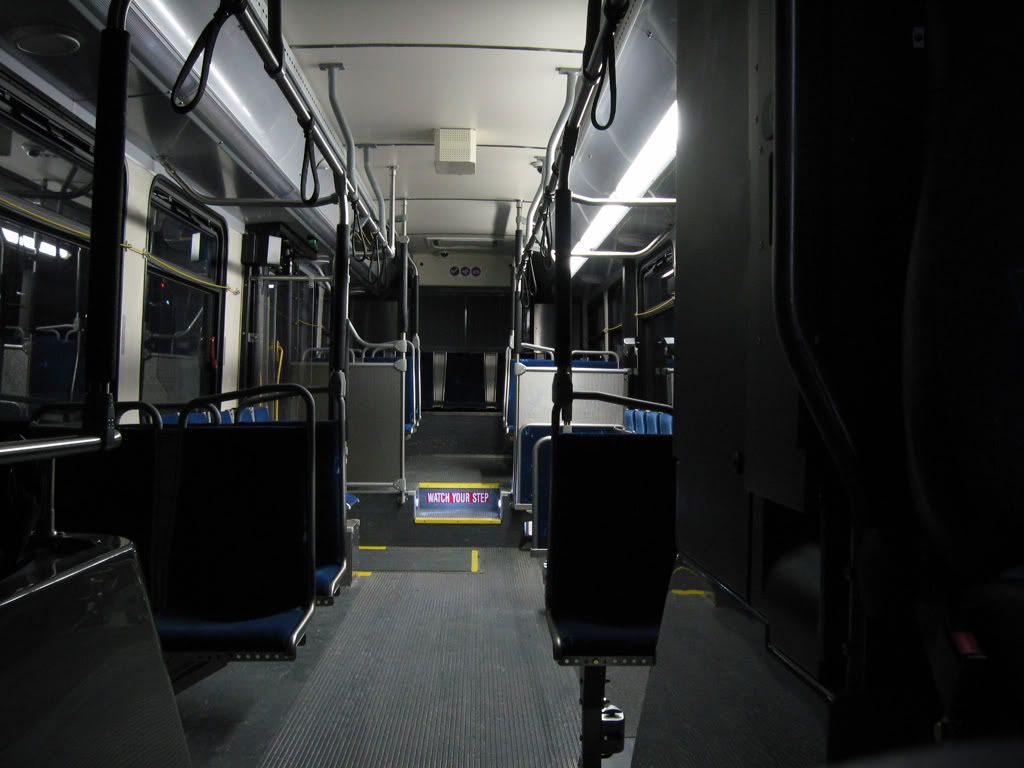 5366 on the day. Taken at SNA Airport Terminal.
5366s last day at S.N.A. yard
While my yard is getting the newest buses, the other 2 yards will get the older hand-me down diesel buses. Needless to say the Gilligs are being retired slowly but surely