Upon flipping through channels I couldnt decide who really is the most annoying. So let me compile a list and choose one from that aforementioned list that makes you want to just hit a kitten with a steel pipe.
1. Chuck Norris Total Gym
I can only praise Chuck Norris because Chuck Norris isnt afraid of the dark, the dark is afraid of Chuck Norris.
2. John Becks Free and Clear Lien Estate Program
This guy looks and is a swindler.
3. Kearney Thomas - Pastor Extraordinaire.
-Couldnt find a damn picture of this clown
4. Billy Mays - Anything from Orange Glo to Oxy Clean!
The Man, The Myth, The Legend of Infomericals. What Burt Reynolds is to moustaches, Billy Mays is to beards.
5. Bowflex
The sheer magnitude of this infomercial is astounding, I just counted 4 channels out of 30 showing this one.
6. Oreck Vacuum Cleaner
Been around longer than Fidel Castro, and no sign of croaking yet.
7. Matthew Lesko - Government Money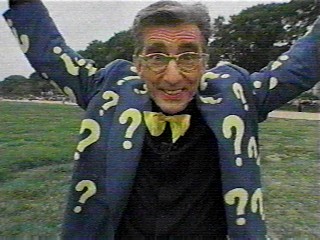 I believe this human is shown in DARE anti drug classes across America as to living proof what can happen to you if you indeed do take the funny stuff.
8. Tony Little Gazelle
I cant believe this asshat is still on the air. By default people like this need to be born with German Citizenships...just look at him.
9. Extenze Male Enhancement....oh wait.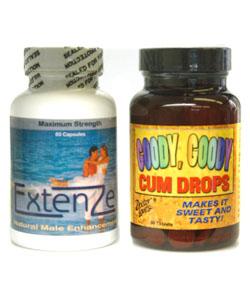 I got this picture from Canadian Overstock.com, LH423 isnt that where you shop?
10. Enzyte Male Enhancement
Even KROC has hope now after his ex-wife took his balls with her after the divorce.
11. The Perfect Pushup - Developed by a Marine
I dont have a good comment for this one, it just looks retarded.
12. Video Professor - Just put the disk in the CD tray!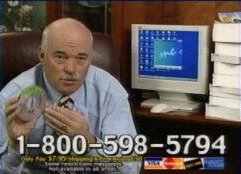 Assclown who is suing his own customers!
13. Joel Osteen
This guys megachurch is bigger than the Superdome, and why the hell does he have the same expression constantly like he just got a 2 by 4 rammed up his exit hole and enjoyed it.
14. Proactiv Acne cleaner
Helping 12 year old Korean kids across Jr. High Schools solve math problems with ease yet again.
15. Vinyl/Leather Mender - Have a hole in your brand new leather couch!
No, I dont...now STFU.
16. Urine B gone
Just in case ScottysAir has again pissed his pants.
17. Little Rascal Scooter
A new form of transportation for lazy and fat Americans has arrived. Covered by your taxes!
18. Listen Up - Hear the birds and the TV!
Also good for hearing your neighbors banging away 1000ft away at 3am!
19. Bosley - Hair Restoration
Now you can look like the Hoff again. Oh wait, too bad you got a crap Honda. Das ist scheise!
20. Be a Real Estate Millionaire
This guy pisses me off alot...just the way he looks is a pissoff.
21. Sunsetter - Awning !
Why not buy a remote control awning for $1000 when an Umbrella for $100 is just not pimp enough
22. LifeLock - Personal identity security
Might even not be that stupid of an infomercial...until the end where you can take this product for a "Test Drive"
Test Drive a chainsaw whoever thought of this catch phrase.
23. Rug Doctor
Because every hot MILF likes to stay home and clean Toby's tapeworm infested diarrhea.
Let the debate begin! Add more if they really piss you off.
[Edited 2008-02-27 02:15:51]