Two miscreants who deserve nothing less than a good old fashioned Singapore caning stole my Hayabusa today. Building security shows them entering the parking garage and going right to my bike, bypassing several Harley Davidsons on the way, popping the ignition, disabling the alarm, with one of them riding it off in under a minute flat. I've been wary of the parking garage since I started working back downtown since they do not allow motorcycles above the first floor and force us to park near the entrance in a chained off area. There is no gate nor real security to prevent this sort of thing from happening to anyone else. I had the alarm set as usual to "perimeter" but even though it must have been blasting away evidently nobody noticed. A hale and hardy farewell to the Busa, it took me on several good road trips and provided hours and hours of high speed excitement.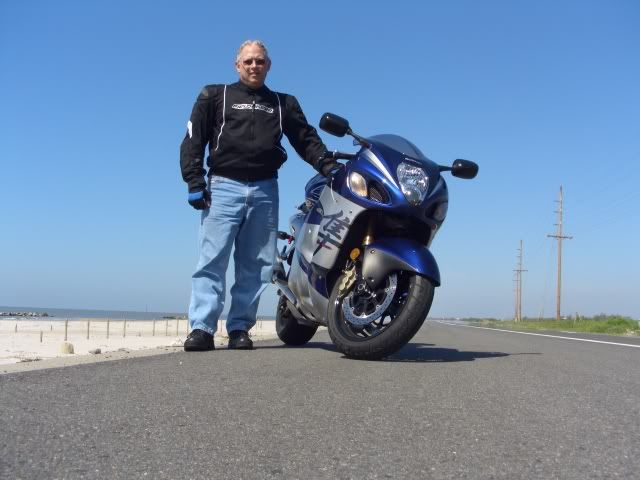 Considering it happened two hours into my shift which means the crooks had a 6 hour jump on my discovering it had gone missing, chances are my bike is already in pieces headed for different part shops around the country. It only took the crooks a minute to take my bike. I called the police as soon as I came out from work and was told they take these reports over the phone now. Two hours have passed and I am still awaiting a call back. I need a case number to give to my insurance agent.
to the Houston police department so far.