Start tonight! Who will win the cup? Here is the playoff bracket: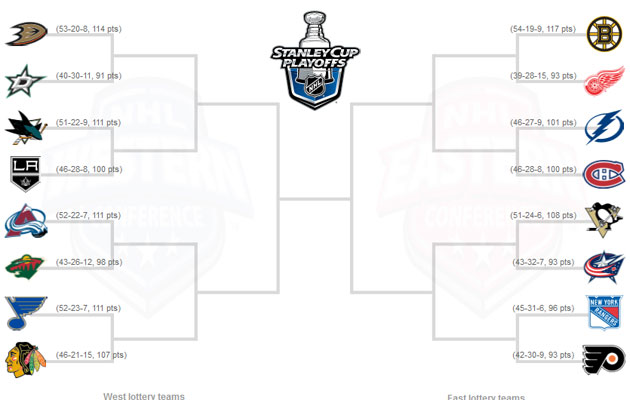 I have predicted a final Blues-Bruins (obvious choice, they are leading the league) with the Bruins winning it, but you never know what surprises might come!
I hope my Habs will go far... or at least go past the first round.
Who do you cheer for and who do you think will win?
[Edited 2014-04-16 15:23:35]