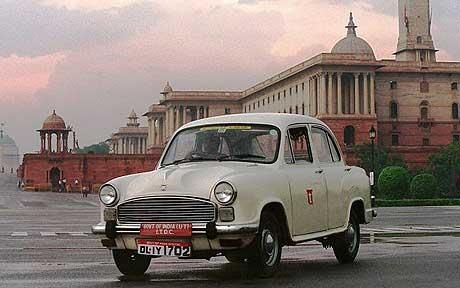 After 57 years in production, assembly for these cars will cease this week.
The Ambassador hasn't changed much making it the oldest new car on the market.
I have yet to visit India but when I do, I hope to ride in one of these. I'm sure they will still be on the road for many years to come. I've only seen one once here in Thailand. This car is based on the 1950s British Morris Oxford.
Too bad these were not exported with steering wheels on the left side. They could have been marketed towards young hipsters that want to be retro without spending the higher dollar amount that most retro cars cost.
http://www.independent.co.uk/news/wo...-hindustan-ambassador-9442244.html