The Pyongyang Metro has introduced new metro trains in late 2015, built in the DPRK (the previous trains were built in East Germany and China).
Please keep your political comments and/or bashing out of this thread, feel free to start a separate one. This thread is to discuss the new trains and nothing else. We on A.net are transportation enthusiasts, remember.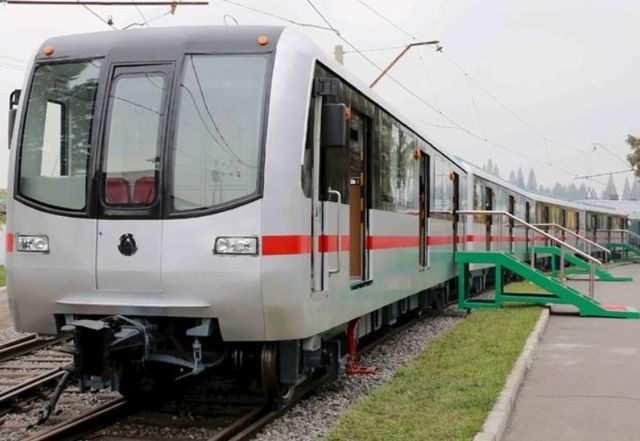 In my opinion, the new trains look typically Korean. The shape, position and size of the headlights remind me of the Paektu cable car, built decades earlier at the same locomotive factory. Quite a few design similarities:
Also, it's quite obvious to me that the exterior colors mimic the German ICE bullet train:
The Supreme Leader Kim Jong-eun visited the Kim Jong Thae Electric Locomotive Complex on November 19, 2015 and it looks like he liked it. Here are some photos from the visit, including interior shots:
http://economictimes.indiatimes.com/...metro-train/slideshow/49517410.cms
I'll have to say I'm not a fan of the interior. But overall the train looks nice.
Soren