The Argentinian submarine ARA San Juan that went missing just over one year ago has been located as confirmed by the Argentine Navy and government.
A submarine that went missing over a year ago together with 44 crewmen aboard has been found, the Argentinian navy said early Saturday.

The ARA San Juan submarine disappeared on Nov. 15 last year, sparking an international search operation assisted by the United States and other countries.
[...]

The submarine was detected more than 2,600 feet deep in the waters off the Valdes Peninsula in Argentine Patagonia, the navy's statement said.
https://www.foxnews.com/world/argentina ... sappearing
It was located by the Ocean Infinity ship Seabed Constructor which had also been involved in the hunt for flight MH370.
Ocean Infinity is using five autonomous underwater vehicles (AUVs) to carry out the search, which will be conducted by a team of approximately 60 crew members on board Seabed Constructor.
https://www.maritime-executive.com/arti ... uan-search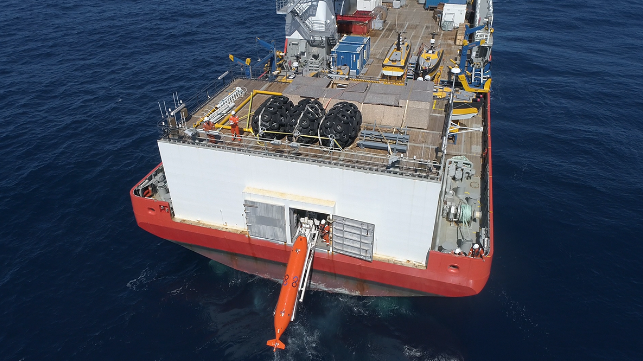 The sad thing is that the area it has been found was one that had previously been identified as the likely location for the lost sub.
http://en.mercopress.com/2018/11/11/nav ... uad-admits
The loss was originally discussed in this thread:
viewtopic.php?f=11&t=1379099
RIP to all the lost sailors.
Tugg