First Real Madrid, now Juventus. What a story this Champions League campaign is turning into for Ajax, who produced another remarkable performance to reach the semi-finals of the competition for the first time since 1997, courtesy of a goal scored by a player who was not even born when they last graced that stage.

Matthijs de Ligt, Ajax's outstanding 19-year-old captain, ended Cristiano Ronaldo's hopes of winning a fourth successive Champions League title and a first for Juventus with a towering header that was no more than Ajax deserved after playing with the same confidence, freedom and conviction that eliminated Real Madrid in the last round.
The Guardian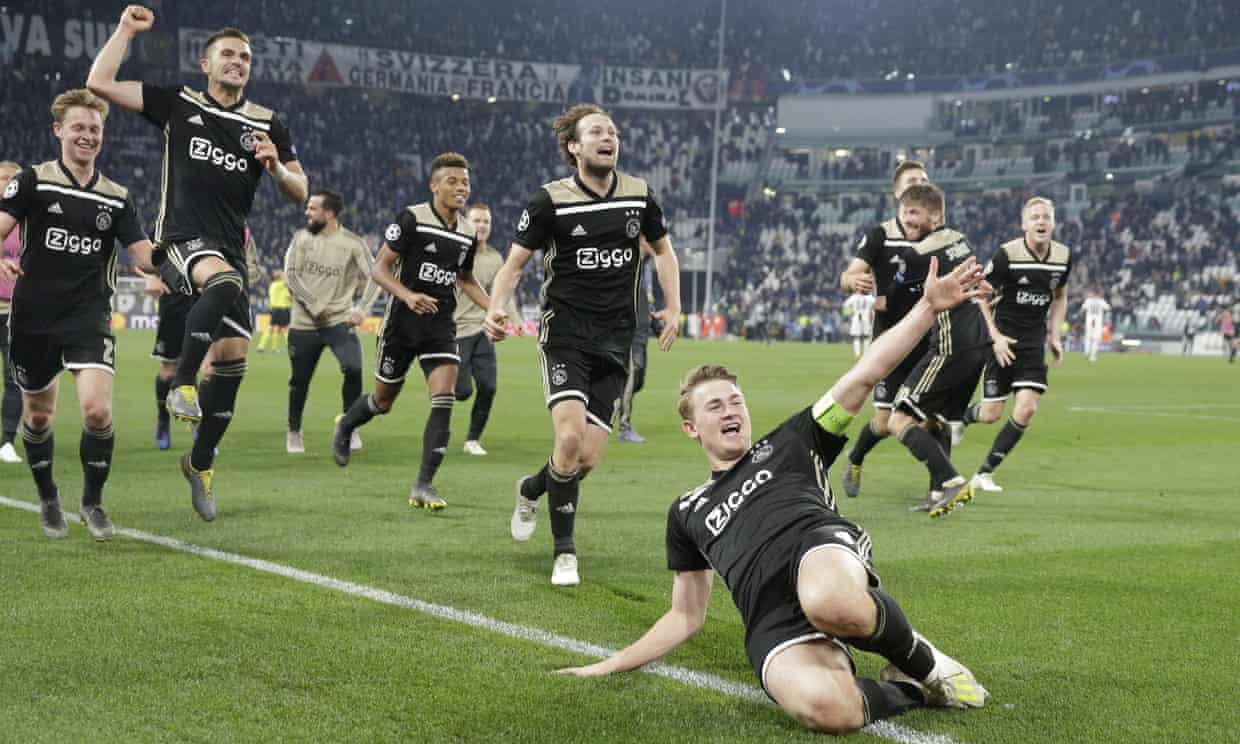 Quite a match, quite a team. Ajax played brilliantly. We have to remember that their annual budget is € 100million, that is a budget the remaining teams pay for a single player.
Truly David against Goliath.
Let's see if Ajax survives another round against Tottenham Hotspur or Manchester City, than most probable FC Barcelona, always the team to beat.