I believe the difference in life quality between 2000$ and 3000$/ month is higher than between 5000$ and 10000$/ month.
The more you have, the riskier investments you can do.
If you live in an own flat/ house and have another flat from which you get rent or which you could sell, risky investments are o.k.
I sold stock in 2006. It was a wind turbine manufacturer which traded at about 30 times earning. Crazy too high for a commodity manufacturer. In 2008 I made a bet on falling shares. Shortly after the central banks lowered interest to close to zero. I lost the money. It was a stupid bet anyway. If the central banks hadn't lowered interests the banks would have been bankrupt. I would have lost my money either way.
I knew that Boeing stock is crazy, but I would have told you many years back not to buy it.
I'm very good in seeing if something is wrong. But I rarely made money out of it. There is too much political interference, there are just no rules.
Since 2006 I predict a recession. So far I'm wrong.
"No one, wise or unwise, knew or now knows when depressions are due or overdue."
John Kenneth Galbraith, "The great crash 1929", chapter "Something should be done?", 1954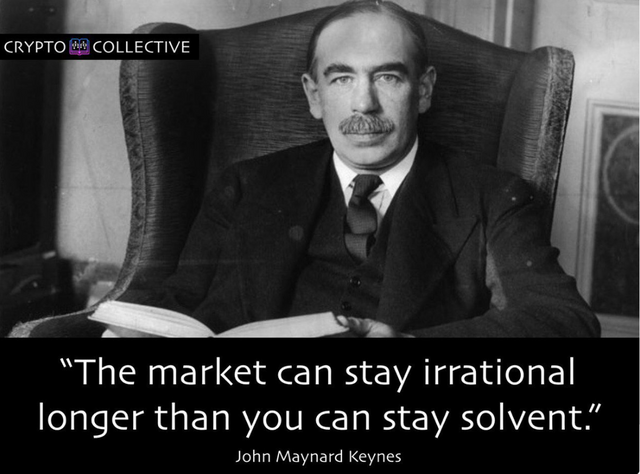 source:
https://steemit.com/markets/@steemitpre ... ay-solvent