It has been three years since the UK left the EU. Those three years have been tough, not just for the UK but for everyone. But it seems that Brexit has left the UK in a far worse position than other nations that have also had to deal with a global pandemic, an energy crisis and war in Ukraine.
What impact has Brexit had on the UK economy?
https://www.bbc.co.uk/news/business-64450882
Most nations saw international trade collapse at the height of pandemic. Since then, the rest of the G7 countries have seen trade, when compared to the size of their economies, bounce back in a way that hasn't happened in the UK.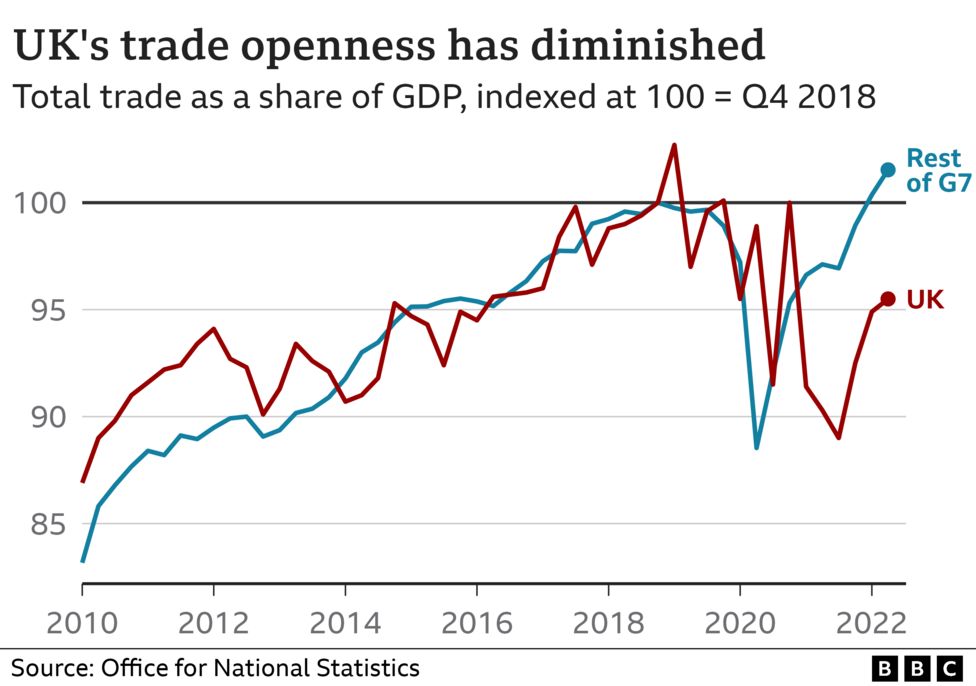 Source: https://ichef.bbci.co.uk/news/976/cpspr ... nc-003.png
A study by the think tanks Centre for European Reform and UK in a Changing Europe suggests that there are 330,000 fewer workers in the UK as a result of Brexit. That may only be 1% of the total workforce - but sectors such as transport, hospitality and retail have been particularly hard hit.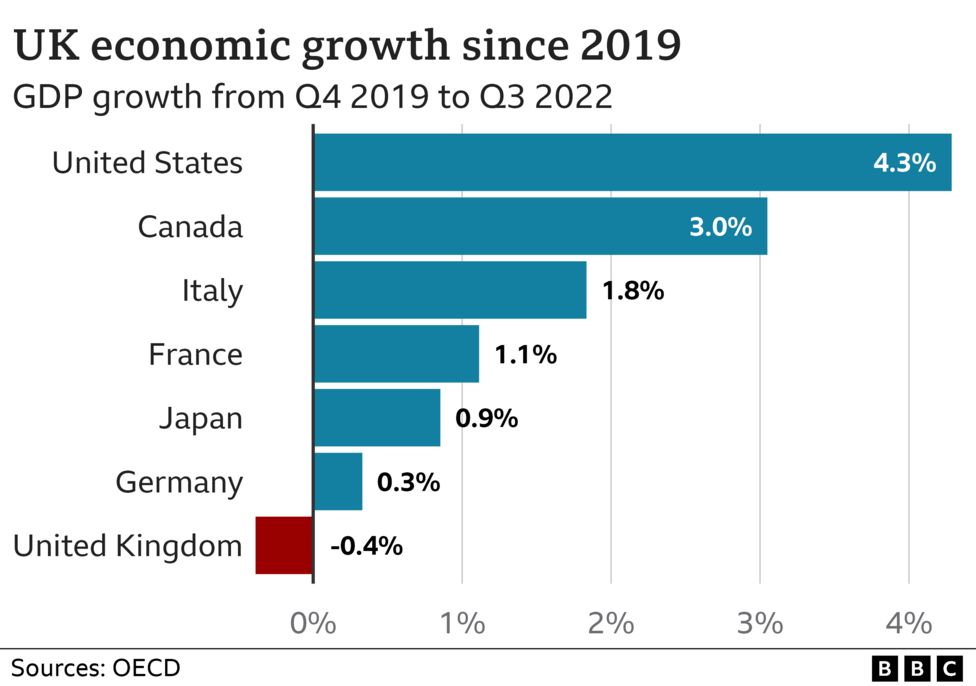 Source: https://ichef.bbci.co.uk/news/976/cpspr ... 4.png.webp
It's not as though we can look forward to 2023 with optimism:
UK expected to be only major economy to shrink in 2023 - IMF
https://www.bbc.co.uk/news/business-64452995
The UK economy will shrink and perform worse than other advanced economies, including Russia, as the cost of living continues to hit households, the International Monetary Fund has said.
So, we've "taken back control", why aren't we seeing any benefits? We've signed lots of new trade deals (although the vast majority of those were simply exact replacements of previous EU deals), but most crucially, we haven't signed trade deals with the two largest economies out there -- USA & China. Deals signed with Japan, Australia and New Zealand are predicted to have next to no impact on economic growth. Indeed, many claim the rush to sign a deal with Australia has left us in a far worse position than before Brexit.
https://fullfact.org/economy/post-Brexi ... eals-Gove/
https://www.ft.com/content/d81f6e4c-771 ... 7a74089ede
When will the average person in the UK ever see any benefit from Brexit?