A few years ago the widely endorsed strategy was no more "moonshots" this decade.
Boeing Chief Executive Jim McNerney said Wednesday the jet-maker won't shoot for the moon in the foreseeable future by launching risky, game-changing new airplanes like the 707 in the 1950s or the 787 Dreamliner 10 years ago.

After sinking billions of dollars into the 787, and confronting downward pricing pressure in an industry where airlines demand "more for less" and Airbus provides cutthroat competition, for now Boeing is backing away from the bleeding edge of technology innovation.

Instead of Boeing inventing expensive new technologies, McNerney wants to re-use those already developed and cut costs.

"All of us have gotten religion," said McNerney, speaking to Wall Street analysts at the annual investor conference in the Fairmont Olympic Hotel in Seattle. "Every 25 years a big moonshot … and then produce a 707 or a 787 — that's the wrong way to pursue this business. The more-for-less world will not let you pursue moonshots."
http://www.seattletimes.com/business/mcnerney-no-more-lsquomoonshotsrsquo-as-boeing-develops-new-jets/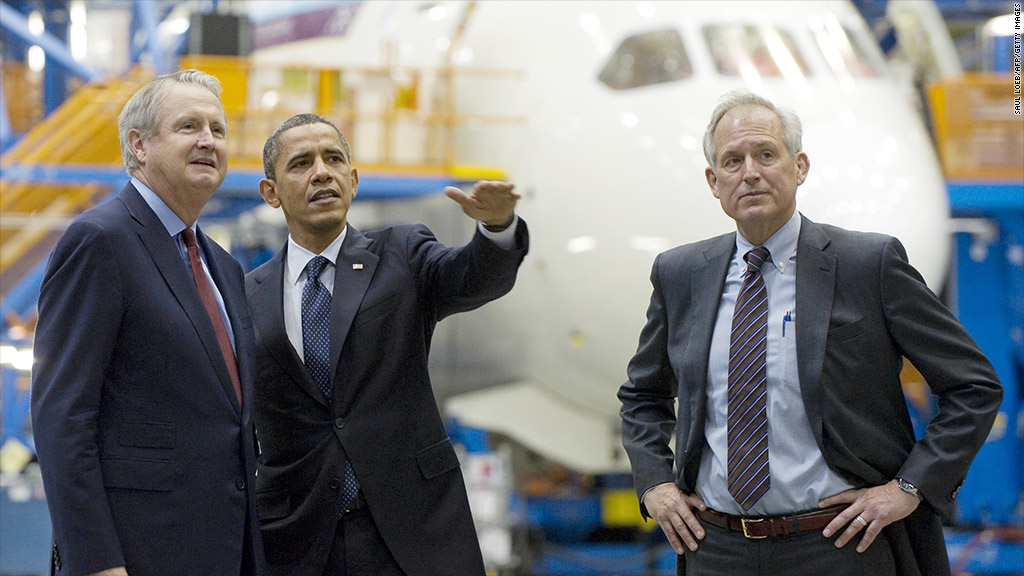 Hello 2017.
An old lesson repeated; Every long term strategy serves short term goals and will be quickly adjusted if the situation changes.
Maybe except in China.