Happy October Turkish Aviation fans,
There is only one way to start this month's thread: TK's LOI for 20+20 787s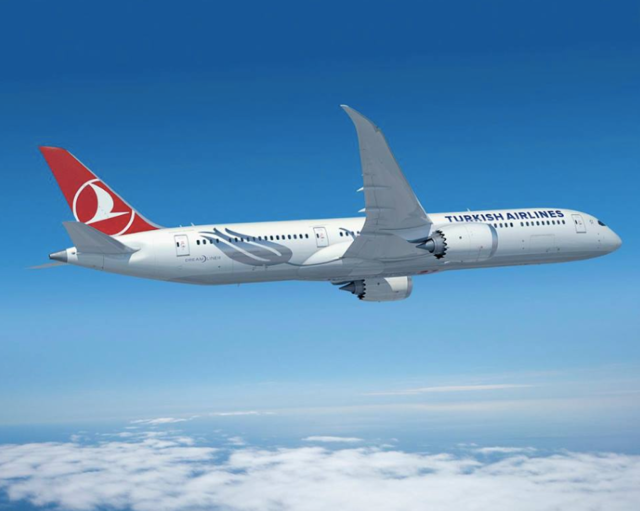 After many years of 748/380 or 787/350 threads, finally we have a concrete step towards TK's future Long Haul equipment choice.
This is also followed by the newsthat TK might also opt for 40 x 350s from Airbus.
Fingers crossed, we will see some firm orders next year if not sooner.
I am happy that one of my favorite airplanes might one day fly for TK.
What do I like about the 787? I like the size, I like the wings, I like the windows, I like the interiors, I like its range and economics.
So, many question remain:
-Will there be any sub types? ( I say yes )
-What will be the seat configurations? ( I think, 2-2-2 30C, 3-3-3 258Y )
-Do we expect a new livery with the arrival of this new type? ( maybe, including new uniforms )
I also think we will see these birds initially flying to MIA, ATL, BOS, PTY, CCS, HAV, BOG, MNL, TPE.
New destinations will be possible like SEA or YVR, DTW, MEX, SCL, LIM and maybe a long shot PER, longer shot MEL or SYD.
( Bilaterals, taking weight penalties, economics aside )
Maybe LAXintl can again share some US destination performances, so we can all see if the smaller planes are justified.
Some other news:
-Rumors that TK might wet lease 10 X 787s from QR soon, part of the deal to test the plane, just like they did with the 77W. QR 787-800s have 1-2-1 22C/ 3-3-3 232Y and fairly new.
-2 x A320s leaving the TK fleet.
-Do we see a 777F in TK colors this month?
-I recently came across some new TK safety cards, do they have it on all types now?
And couple of things personally;
- I remember years ago writing to seatguru.com and asking why they do not include TK in their website and their answer was that TK was too small of an airline and nobody is really asking about the seating on TK's jets. Now TK is on their front page

- I haven't done a mileage run with TK in the past. I don't even need to do it. I am Elite Plus for the next 4 years, but here it goes. Just booked 6 international segments with TK.
-And I can't wait for the TK787 Herpa 1:500 model (fingers crossed)
Thanks to all for keeping these threads informative and civil and free of personal attacks/political innuendos.
Please continue with your news, views, photos, rumors and good old sense of humor.
Safe flights, Happy Landings to all.
Welcome,
You can find last months thread here:
viewtopic.php?p=19853129#p19853129