Hi all,
Background
About 35,000 tourists visit Antarctica each year, with most arriving on sea cruises, seeking to go camping, cross country skiing, hiking, mountaineering, or even visit the South Pole. The number of visitors to Antarctica is forecast to rise to almost 45,000 in 2017 - just below the 2008 pre-recession peak - with more people actually landing on the continent than ever before (many tourists simply sail past an Antarctic peninsula, staring at icebergs through binoculars). Most tourists to Antarctica are from the United States, the United Kingdom and Australia, but a growing number are from China too, with more than 4,000 Chinese people traveling to Antarctica in the 2015 / 2016 season, compared to just 99 a decade ago.
Antarctic tourism companies must book pre-approved sites in advance, to minimize the impact on the local environment, but as the number of visitors keeps growing, some countries are clamoring for tighter regulation. This is explained The Guardian, here:
https://www.theguardian.com/world/2016/ ... ield-trips
.
Scenic flights
Air New Zealand briefly ran scenic flights over the continent. In 1979, one of its planes crashed into Mount Erebus, killing all 257 on board. That disaster has left a scar on New Zealand, and is likely the reason for the airline's decision not to return to Antarctica for more than three decades. Meanwhile, each year, Qantas runs several flights from Australia to Antarctica (a sightseeing flyover that does not land), with a distance of between 9,500 – 10,500 kms, return (approximately 12.5 hours), depending on the departure city. Expert Antarctic expeditioners are onboard to talk on the polar environment and its history, while video screenings depict life on the ground. See:
http://www.antarcticaflights.com.au/home#expect
.
Upcoming Qantas flyover flights to Antarctica depart from:
- Sydney on November 25, 2017
- Melbourne on December 31, 2017
- Melbourne on February 11, 2018
- Brisbane on February 18, 2018
Aviation facilities
Despite the prominence of sea cruises, Antarctica also has several runways capable of handling modern jet aircraft. The Antarctic's ice runways (like at McMurdo Station, in New Zealand's Ross Dependency) often have the characteristics of a regular runway that is covered in dry snow, much like pilots might expect to encounter at cold commercial airports. Landing strips in Antarctica do need to be prepared carefully though, so that there is sufficient granulation to provide friction for arriving and departing aircraft. Nevertheless, Air New Zealand has previously considered charter flights to Antarctica, and said that the ice runway at McMurdo Station was sufficient for its 767-300ER - the jet did not need any modifications.
Today, advanced navigation procedures are available to pilots, and USAF C-17 pilots have even made landings in total darkness using night vision goggles (previously, barrels of burning fuel were used to mark the runway in the dark). Jet fuel is very expensive to transport to Antarctica, and is brought in by ship during the summer months when the sea ice can be broken by ice breakers. However, unlike the RZNAF 757s which currently fly to Antarctica from New Zealand, certain commercial aircraft like the Boeing 767-300ER, as an example, would have a range of well over 6,000 miles, making it possible to fly back to New Zealand, without having to add fuel in Antarctica - this significantly reduces operational costs.
Future role of aviation
There has recently been a significant amount of activity from airlines, who are seeking to fly to, and land at, Antarctica, for commercial flights:
- In 2015, a commercial Boeing 757 passenger jet successfully landed on a blue-ice field on Union Glacier in Antarctica, for the first time. The airliner was piloted by Loftleidir Icelandic as "part of a larger investigation into the use of such aircraft for ALE's Antarctic operations."
- In 2016, it was announced that tourists will be able to fly from Argentina to Antarctica from 2018, on the first-ever regular commercial flights to the frozen continent. Flights will depart once or twice weekly from Ushuaia in Tierra del Fuego, to the Argentinian base of Marambio on Seymour Island, situated near the tip of the Antarctic peninsula (3,330 km south of Buenos Aires). The airstrip at Marambio will be upgraded with a radar station allowing for the safe arrival of regular flights. Approximately 10 per cent of accommodation at the base will be made available for tourists. The flights will take around one and a half hours and will be serviced by turboprop planes from the state-owned airline LADE.
Topics for discussion
I wonder what people think about the development of commercial aviation in Antarctica - particularly:
- Is there scope for Aerolineas Argentinas, Air New Zealand, Latam Airlines, South African Airways or Virgin Australia to challenge Qantas' dominance on the sightseeing flyovers of Antarctica, that do not land there?

- In light of the upcoming commercial flights to Antarctica by LADE, what additional regulations should be put in place, for safety and sustainability?

- Is there scope for a charter flight to land in Antarctica, allow tourists to walk around a base like McMurdo Station for an hour, before flying off again, as an alternative to the flyovers? Part of the revenue generated from such a flight could go towards conservation efforts. A 787 would have sufficient range to not need to re-fuel in Antarctica, for such a flight. Air New Zealand might be well placed to offer such flights, given that New Zealand's Ross Dependency hosts Antarctica's largest community - McMurdo Station, and Air New Zealand can also pick up connections from the Americas and Asia.
Photos
Qantas' scenic flight
757 commercial test flight
McMurdo Station, Ross Dependency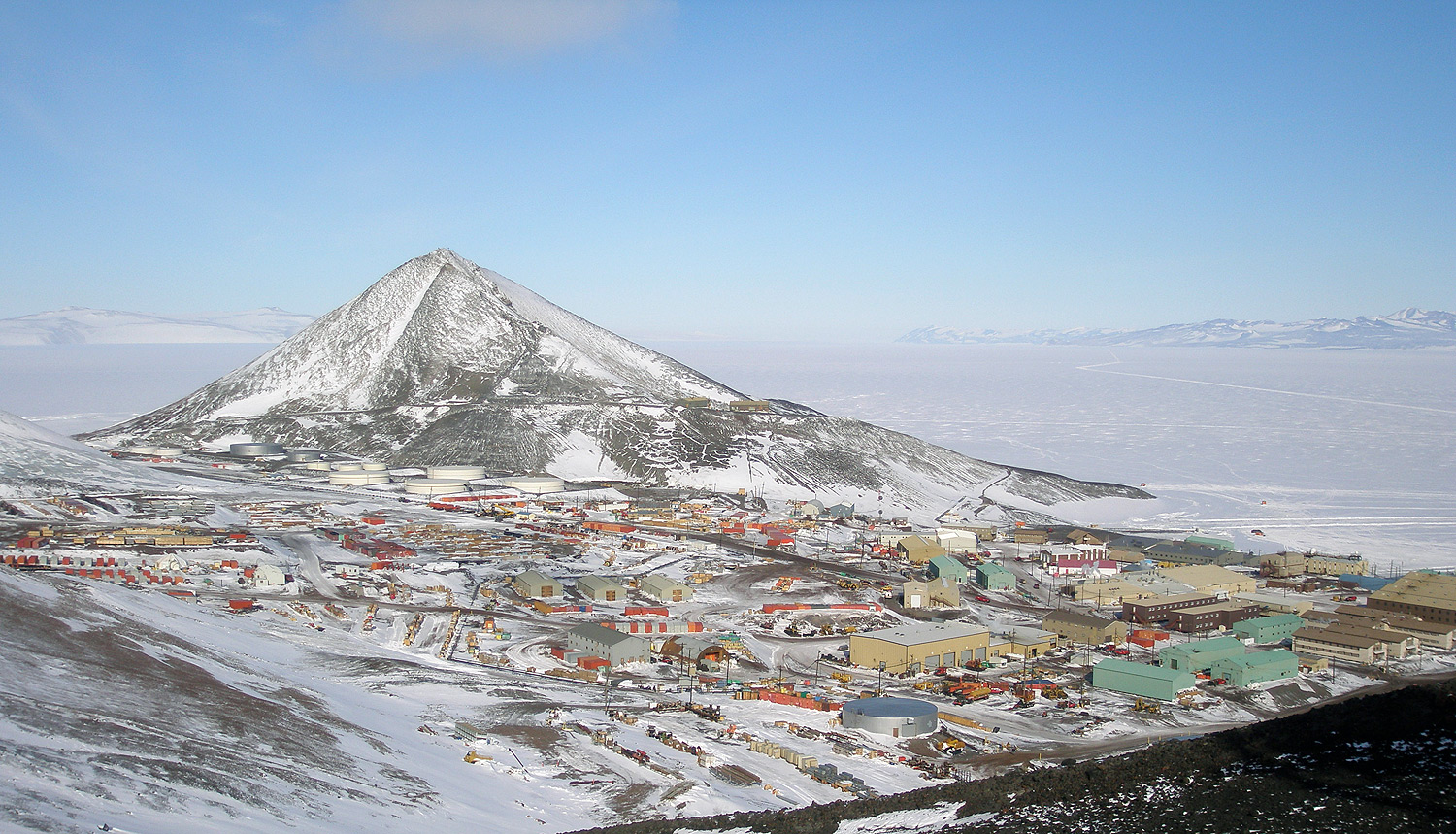 Antarctic Ice Marathon
Tourists in Antarctica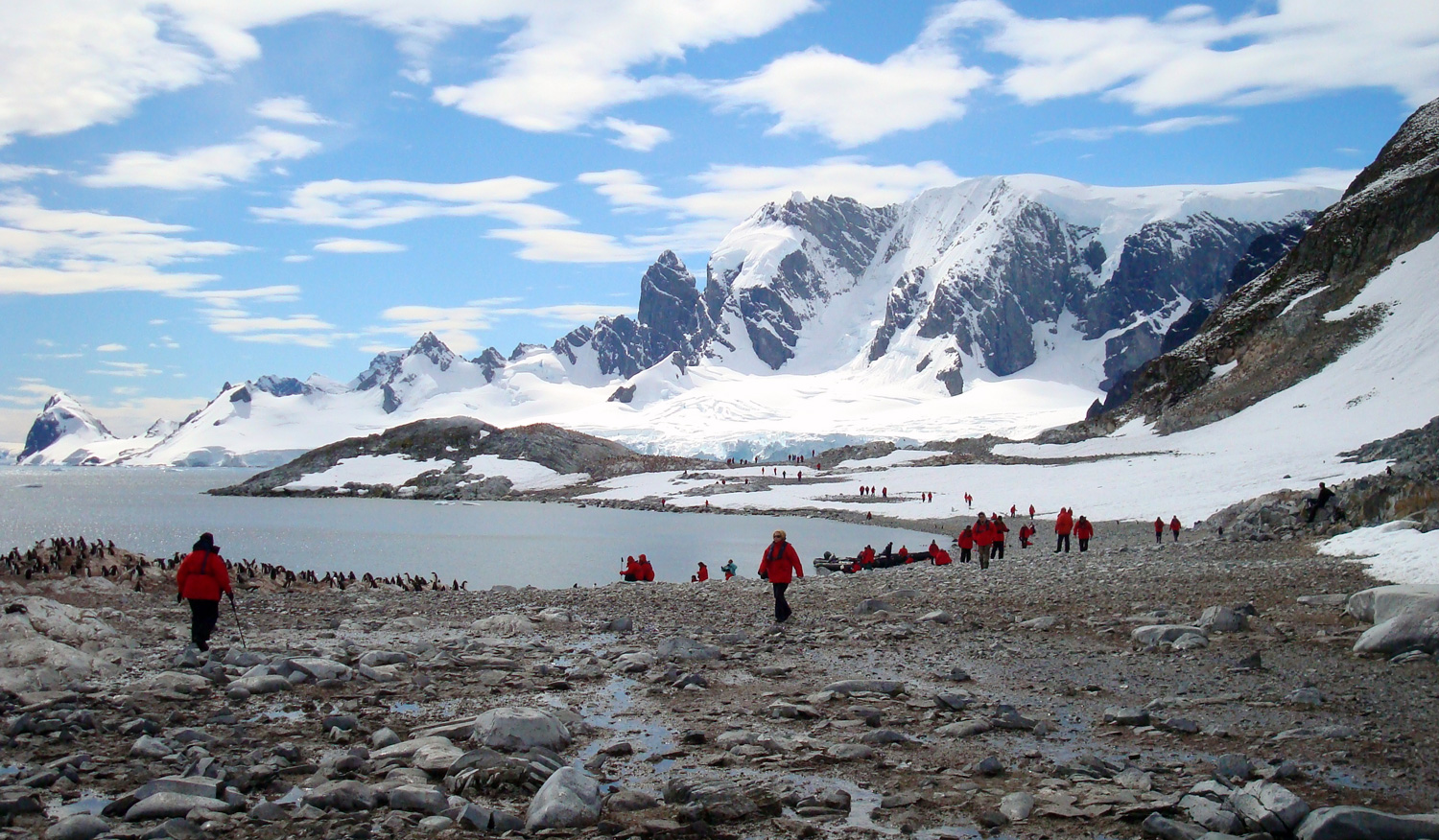 Cheers,
C.