From March 9th:
Aeronáutica Panamá (@aacivilpty): Plane in flight plan to Enrique Malek Airport in David, Chiriqui from Marcos A. Gelabert Airport, reported hydraulic problems landing without major problems on the landing strip. No damage to passengers is reported.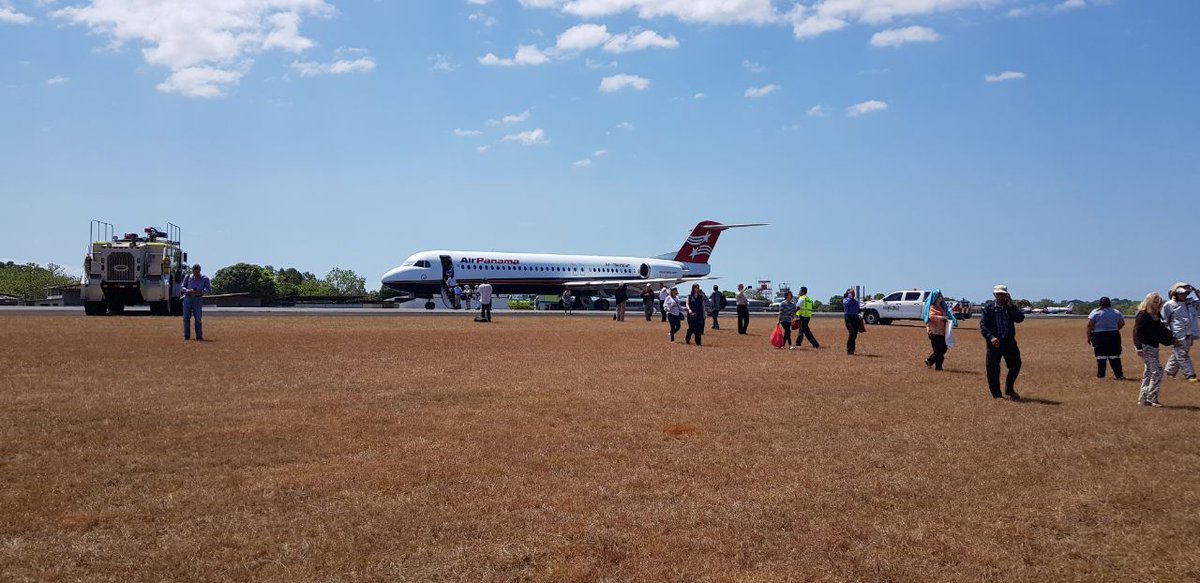 The flight is operated by HP-1764PST, one of Air Panama's Fokker 100. A summary of all 7P's F100:
HP-1763PST: Cannibalised at PAC to support the fleet.
HP-1764PST: Back into service after two days at DAV after the hydraulic problem.
HP-1894PST: Stored at PAC since being grounded at DAV two months after an engine failure.
HP-1895PST: Recently back in the fleet after stored nearly one year at MEX waiting for engines. Only operated PAC-SJO March 9 and 11. Not flown since.
HP-1896PST: Operating PAC-MED and PAC-AXM.
CS-TPB, CS-TPC, CS-TPD and CS-TPE are planned to join the fleet.