enilria wrote:

If the seats were available they should have done it for PR value if nothing else. If the seats were full then understandable.
You nailed it there buddy. I'd like to think there are people at DL who are equally upset that they just couldn't do more, but if the seats are already taken....
Airlines pay vast amounts for advertising, so why not take any opportunity to get some good press for a limited cost.
Notice how in the first two cases the a/c is deliberately not docked at a jetbridge, so that you can maximise the photo opportunity.
You get to see the team, and the aircraft too. Win-win.
An entire Olympic squad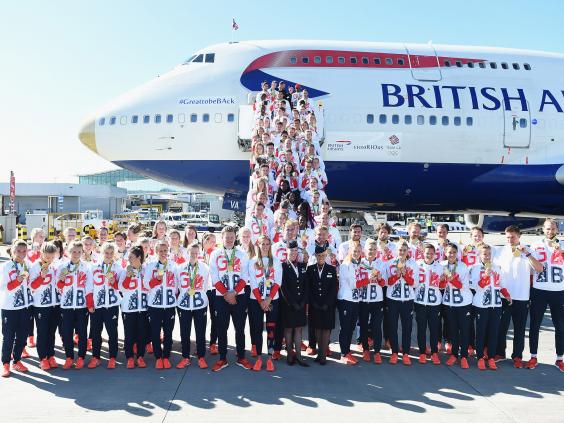 Just a softball team
Or you can really push the boat out, re-paint one of your 777s and arrange for a pair of F-16s to escort it to Schiphol with the Dutch Olympic team