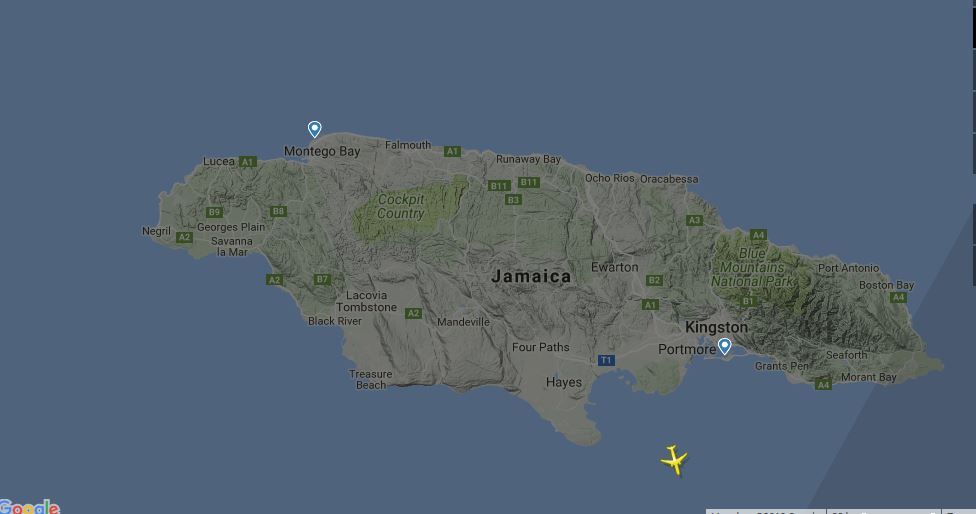 Since the last thread was locked, I will transfer over the last pieces of information.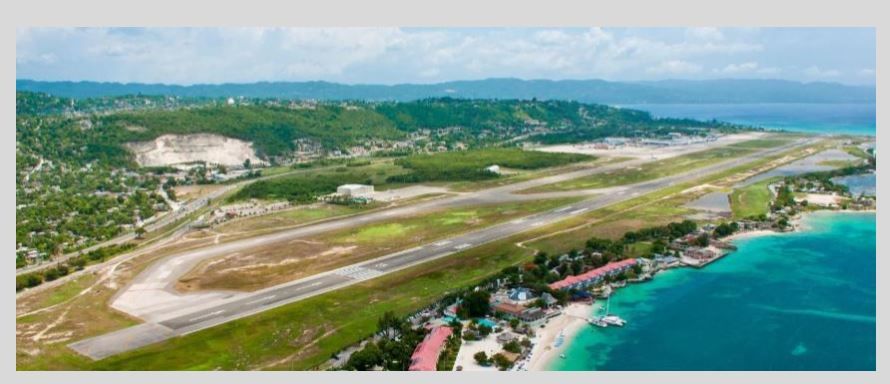 The following new routes were announced last week:
ATLANTA, June 25, 2018 (GLOBE NEWSWIRE) -- Vacation Express is excited to announce the expansion of exclusive, non-stop flights to Jamaica and the continuation of non-stop flights to Punta Cana from Cincinnati/Northern Kentucky International Airport (CVG) beginning in early 2019. Flights to Jamaica will depart weekly on Mondays for 7 nights from January 21, 2019 through April 22, 2019, and flights to Punta Cana will depart weekly on Saturdays for 6 nights beginning February 16, 2019 through August 17, 2019. The 6-night spring flights to Jamaica will also return starting May 26, 2019 lasting through August 4, 2019.

ATLANTA, June 25, 2018 (GLOBE NEWSWIRE) -- Vacation Express will begin offering new, direct flights from Detroit Metropolitan Airport (DTW) to Jamaica and expanding direct and non-stop flights to Punta Cana from Detroit in January of 2019. Flights to Jamaica will depart weekly on Mondays for 4 & 7 nights from January 21, 2019 through April 22, 2019 as well as on Fridays for 3 & 7 nights beginning January 25, 2019 and lasting through April 19, 2019
LANSING, Mich. (WSYM) - Apple Vacations has announced that it is renewing its schedule of nonstop Exclusive Vacation Flights from Capital Region International Airport (LAN) to three popular warm-weather getaways for its 2018-19 season.
Back for the second consecutive year are nonstop flights to Montego Bay, Jamaica.
WILLEMSTAD - Sky High will fly via Jamaica to Santo Domingo, the Dominican Republic. The Dominican airline has been flying directly to Curaçao for two months, but now adds a stopover in Kingston.
The flights are operated with a Jetstream 41 aircraft, which can carry 30 passengers. These flights will be operated every Monday and Friday.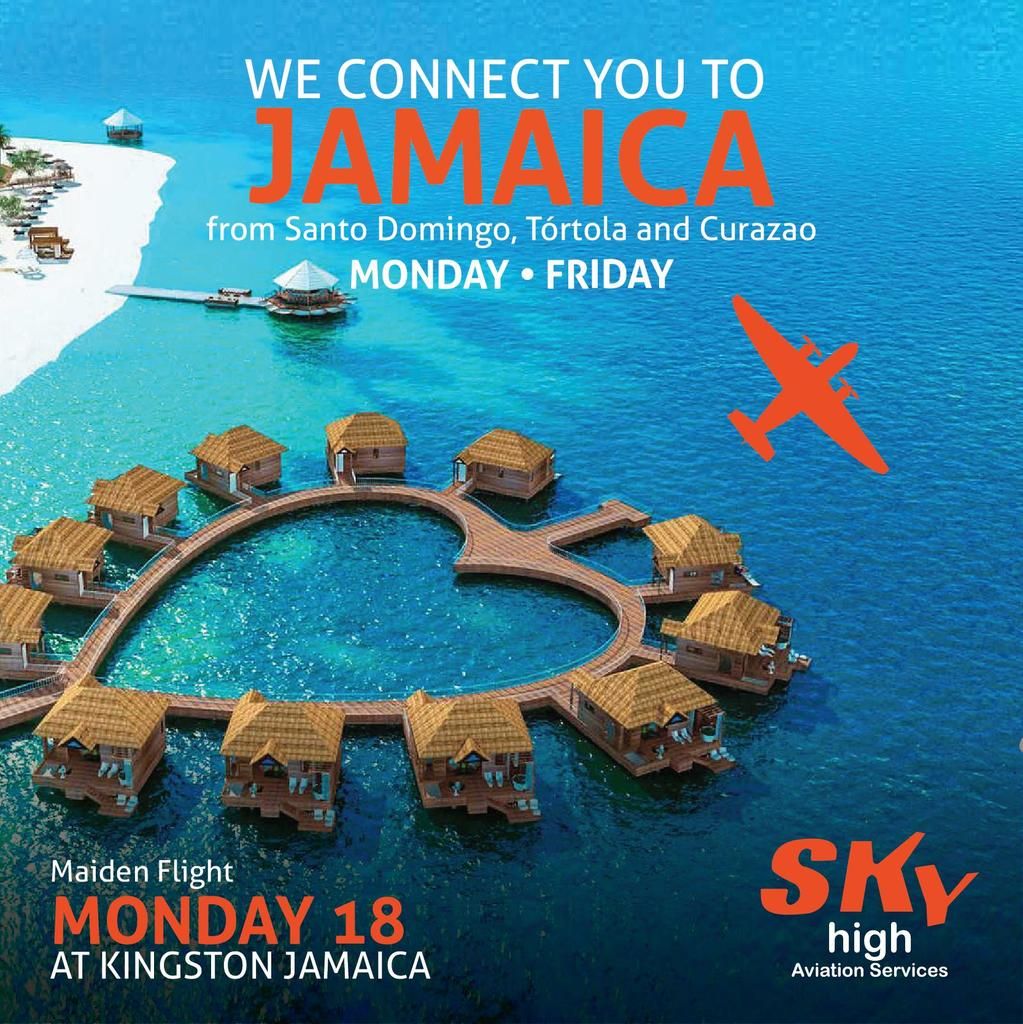 Inter-Caribbean announced nonstop SDQ-KIN services eff July 1st, but up to press time, flights are only bookable via PLS. Read between the lines.

In other news:
CARIBBEAN Airlines announced yesterday that it is introducing it "Caribbean Appleton Tropical Breeze" cocktail exclusively on flights between Fort Lauderdale and Montego Bay and Kingston from July 1 to August 31.
The refreshing blend is the creation of chef Derrick Mullings, head chef at Goddard Catering in Kingston. It is a unique mix of Appleton Rum and Grace Tropical Rhythms Fruit Medley.
Senior marketing manager Alicia Cabrera said: "The cocktail has been branded The Caribbean Appleton Tropical Breeze following an internal competition amongst our employees based in Jamaica. We are focused on ensuring our customers have a memorable experience when they fly, so in addition to giving two bags free during this summer period, we are pleased to share this signature cocktail."
http://www.jamaicaobserver.com/news/car ... ofile=1373
To give a breakdown of flights between FLL-KIN/MBJ.
B6's first flights from FLL are strictly VFR traffic.
KIN

MBJ
Latest article on MBJ from Anna.Aero.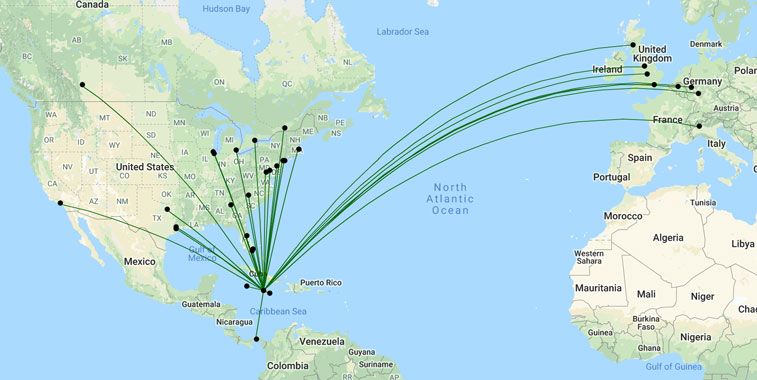 Having achieved 8.4% growth in passenger numbers last year, Montego Bay has now passed the four million barrier, handling 4.28 million passengers last year compared to 3.95 million in 2017. The spike in passenger numbers last year was the best recorded since 2010, with its recent growth having peaked at 4.6% in 2015, a year when the airport hosted 3.80 million customers. Overall, between 2010 and 2017, Montego Bay has seen its annual passenger numbers grow by one million, increasing from 3.28 million to 4.28 million. This represents a growth rate for the eight years analysed of over 30%.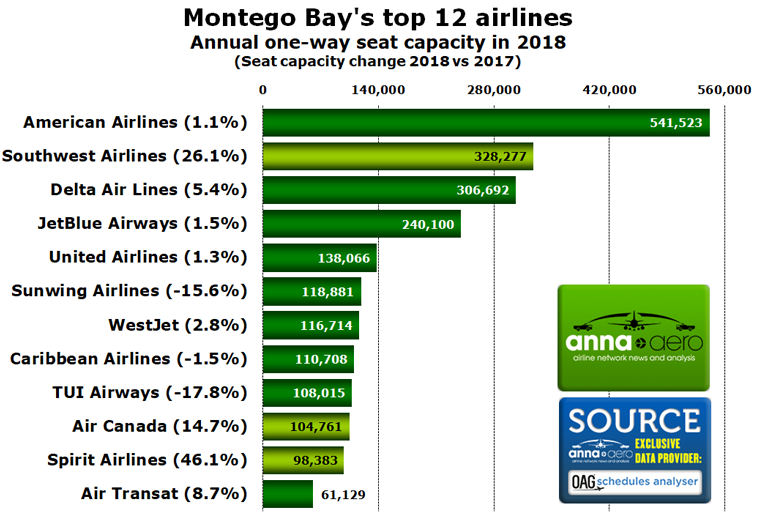 Looking ahead for the rest of this year, some routes to look out for include the opening of flights to Düsseldorf and Munich with Eurowings, although the carrier is ending Cologne Bonn flights to allow for the opening of Düsseldorf services. Along with this, Montego Bay will welcome a new long-haul carrier in 2019, with Thomas Cook Airlines planning flights from Manchester on 6 May next year.


http://www.anna.aero/2018/07/04/montego-bay-traffic-climbs-30-2010-2017/
Word to the wise.