Does anyone else think that Virgin Atlantic's network has gone completely downhill with the destinations the airline has to offer. Recently they announced they were ending service between London Heathrow and Dubai because it was no longer 'economically viable' and because of a 'lack of bookings'. I understand that Dubai is extremely competitive because of Emirates, but looking at Virgin Atlantic's website, flights to Dubai for next few months are fully booked up. I mean London to JFK is a busy route with more competition but VA can still operate multiple flights there. It is obviously Delta making VA do this, especially as it is rumored Delta are returning to Dubai.
Virgin Atlantic has been ending routes to Cape Town, Tokyo, Dubai, Mumbai and Sydney in favour of Atlanta, Detroit (which has already ended, surprise surprise) and Seattle (because of Delta hubs) and adding extra services to other US cities. Delta is ruining VA in my opinion and its network in the near future will be entirely made up of US cities.
I am not an expert of economics but was there ever demand for flights between Manchester and Atlanta or London to Detroit, especially compared to Dubai?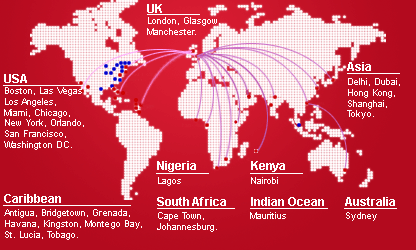 These were the glory days of Virgin Atlantic.