OneX123 wrote:

should we be expecting any significant delays due to taxi time increases from construction?

I was on AA891 last night (PHX-ORD). We landed on the far north runway, coming from the west, which is no short taxi under normal circumstances but last night took over 30 minutes of taxi back to the gate. It wasn't too big an issue as we arrived early but it was almost comedic the route we had to take.
A 9L landing and taxi to terminal which you experienced last night is the arrival most affected by the ongoing construction of 9C/27C, but even when the tarmac on the ground matches the master plan, it'll be a long taxi, much like a 10R arrival.
Landing in the opposite direction from your landing last night (27R) is not as convoluted due to taxiways Z and SS which avoid the construction.
I'm guessing you did M1>M>M2, through the Scenic Hold Pad>E1>E>T1>SS>K>B and on to T#3, or some slight variation of that.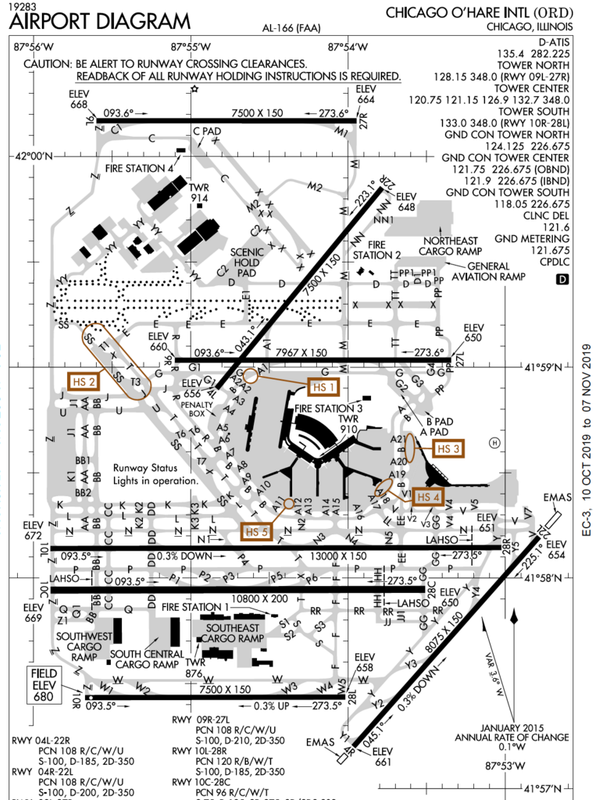 https://aeronav.faa.gov/d-tpp/1911/0016 ... ddest=(ORD
)